Brygette Park heads out to the playground with her classmates, to soak up the sun on the last day of the school year.
She finished Grade 6 at Templeton Academy in the small western Newfoundland community of Meadows at the end of June.
As she hung from the monkey bars with ease, smiling and laughing with friends, you wouldn't know how sick the 11-year-old used to be.
Brygette spent her early years at Toronto's Hospital for Sick Children (also known as SickKids), and was later diagnosed with a rare gene mutation that causes inflammatory bowel disease.
According to SickKids, the toddler became the first person in Canada — and one of the first in the world — to be cured by a bone marrow transplant.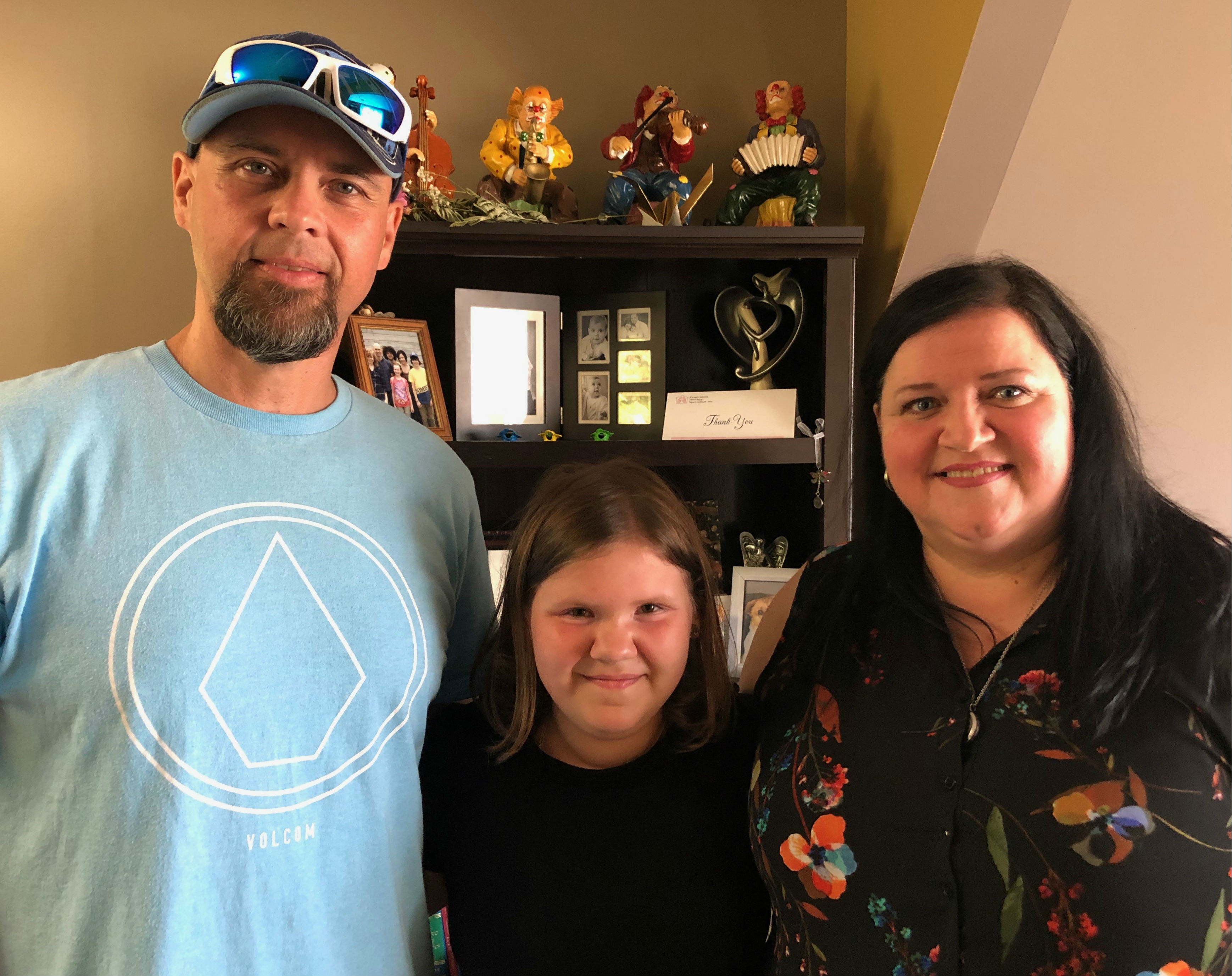 After years of seeing Brygette so ill, her mom, Penny Lambert, said it was a huge relief when the treatment worked.
"We were very fortunate... thinking [we] were going to spend the rest of her life in a hospital, and after that transplant, she was pretty much 100 per cent cured," Lambert said.
Lambert first spoke with CBC Newfoundland and Labrador about her daughter's condition in 2012, when four-year-old Brygette was released from the hospital, and able to spend her first Christmas at home in Gillams, near Corner Brook.
Now, we're checking back in with the family, as part of the series This Is My Story to revisit what they went through, and to see how they're doing today.
'Her knees were like footballs'
Brygette was admitted to hospital when she was just three days old.
"She couldn't walk. Her knees were like footballs. She couldn't bend her arms," Lambert said.
"She had meningitis, cellulitis of her skin, rheumatoid arthritis [in her hips, knees, and wrists], Crohn's, colitis."
Brygette also couldn't eat very much, because her body would go into anaphylaxis.
"We had a special formula that came from the United States, just so she could tolerate it," Lambert said.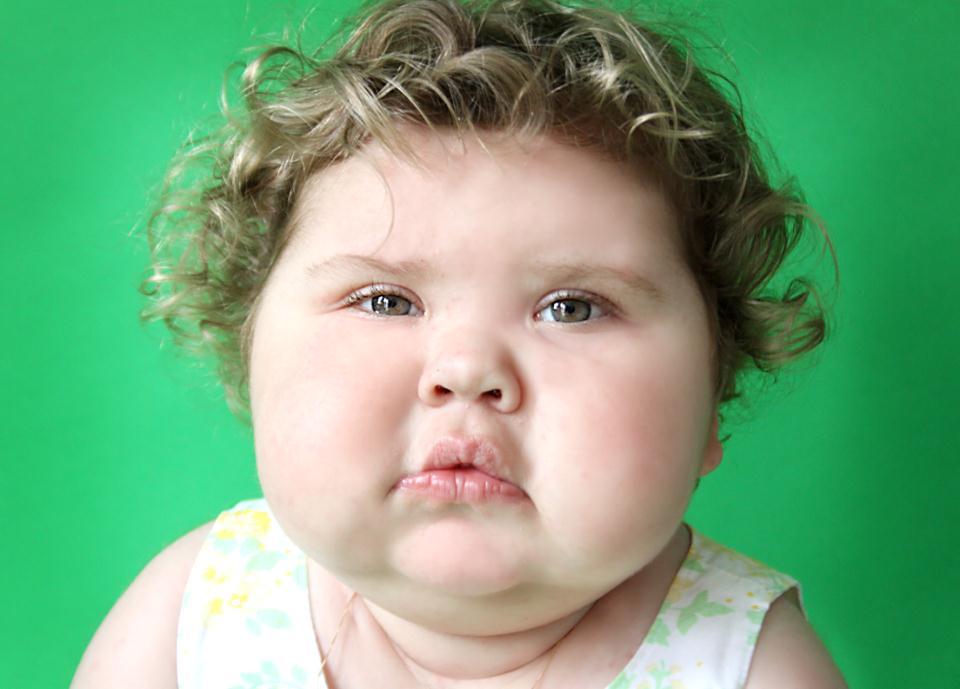 Doctors were stumped as to what was causing her inflammatory bowel disease — and how to treat it.
But then, a medical breakthrough: a study that found a genetic mutation in the Interleukin 10 receptor.
Lambert said Dr. Aleixo Muise, a gastroenterologist at SickKids, read that study, and decided to sequence Brygette's DNA.
"She was missing a section of her DNA that shut off the inflammatory response," Lambert explained.
Watch Brygette Park and Penny Lambert describe their journey:
"We were just excited that somebody had found out, because there was a lot of testing she went through — a lot of invasive testing — to try and find out what was wrong."
The doctors at SickKids then told Lambert and her husband, Trevor Park, that they were going to try and save their daughter — though it was risky.
"It was a 50/50 chance. But, I mean, [with] everything she had been through... We had to take the chance, because it was something we didn't have before, and it was tough going," Lambert said.
'A gift from God'
Brygette went into the bone marrow unit at SickKids, and underwent chemotherapy. Then, when she was just two-and-a-half years old, they performed the bone marrow transplant.
"They weren't sure how she was going to do," Lambert said.
"She had a few complications after; it was touch and go, and we were pretty scared. But [by] the third, fourth day, she sat up… and she wanted to eat something."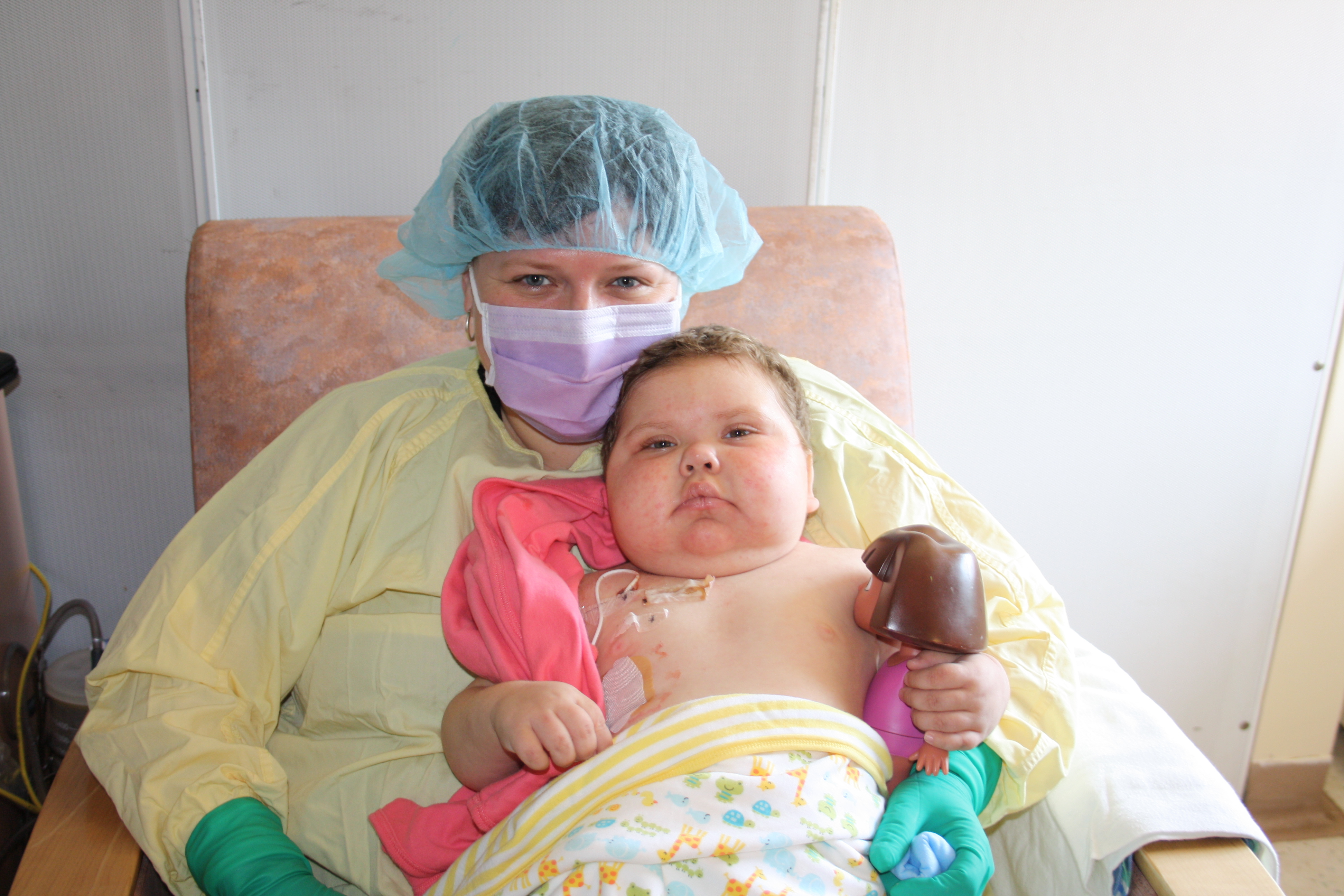 Lambert said it was incredible to watch her daughter's body transform following the transplant process.
"She accepted the DNA, and she started to generate her own blood cells," Lambert said.
"That's when we saw the fingernails starting to change... We didn't even know that was going to happen. I guess they really didn't know what was going to happen."
Lambert said Brygette had a new blood type, her fingernails and toenails regenerated, and — astoundingly — she didn't have any allergies.
"I remember the first time she had a piece of cheese, and Kraft Dinner — she loved Kraft Dinner," Lambert said, beaming.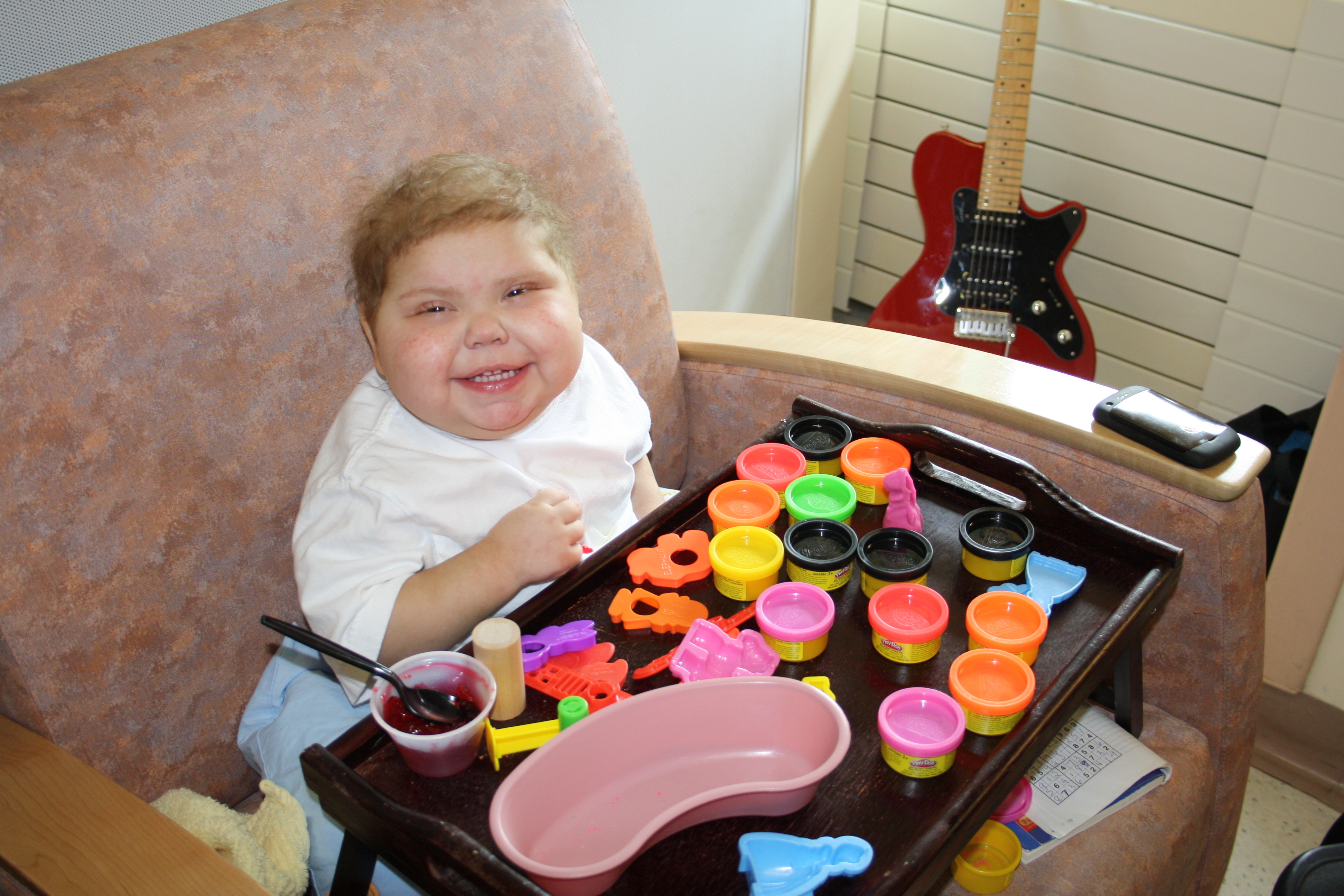 Lambert said she's very thankful to the man who donated the bone marrow: a father of four from Manitoba. He's a missionary.
"He's a gift from God," she said.
"They have the same initials — Brygette Park and Bruce Penner — and he calls her his little sister…
"He's an amazing person and we're so grateful to him. We'd love to meet him someday."
Moving back to Newfoundland
When Brygette was three, she spent about a year getting intravenous immunoglobulin (IVIg) therapy, to help build up her immune system.
Finally, in 2012, at the age of four, Brygette and her family were able to move to Newfoundland.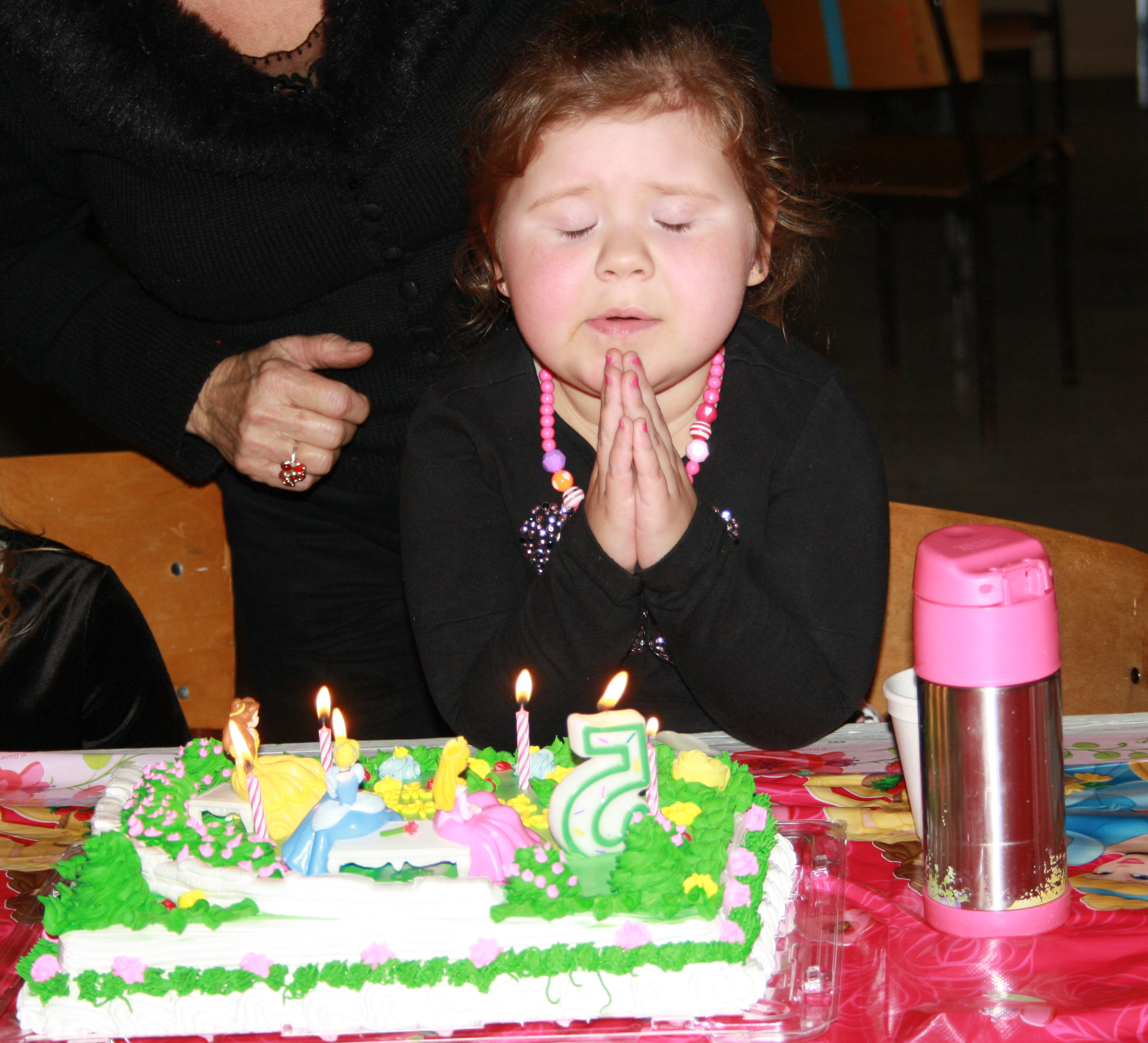 Brygette's parents were both born and raised in Gillams, and were excited to come back home — even though there was an ulterior motive.

Brygette was still on a lot of medications, and her parents were worried about her health.
"We wanted to move back here because it was a smaller community, and Brygette — if she had been exposed to chickenpox, it could have been fatal," Lambert said.
"So we knew that if she was in a school with a small number of children — instead of in Ontario, with a large group — we would be more aware if there was a chickenpox outbreak, and it was a better chance of keeping her safe."
That year, Brygette was able to spend her first Christmas outside of the hospital, at their home, surrounded by family.
Happy, healthy and growing up
Now, seven years later, Brygette is happy, healthy, and started at a new junior high school this fall. She left Templeton Academy to attend Immaculate Heart of Mary School in Corner Brook.
"I'm pretty excited to be going there," she said back in June.
Tucked behind Brygette's new school is Graham Academy, the performance arts training division of Gros Morne Summer Music.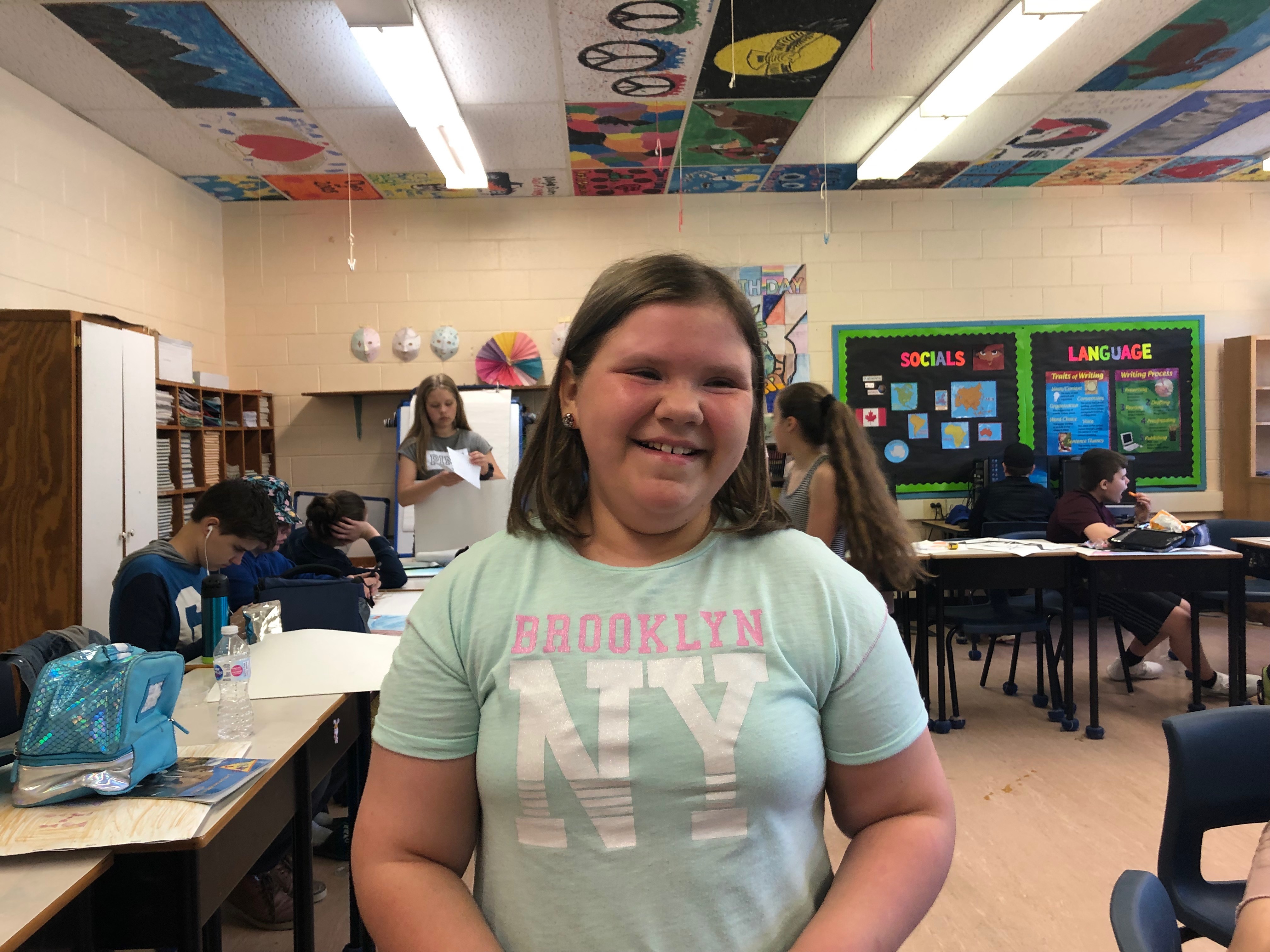 The facility has about 100 students ranging from junior kindergarten to Grade 12. They're involved in programs for musical theatre, choral, and Broadway choreography, and put off an array of productions.
Brygette joined the academy a few years ago to expand on her love of performing.
"[It was the] best thing that ever happened to her," Lambert said. "They're wonderful. They're like family to us."
Last spring, Brygette performed in Seussical, a musical, and last year, she had the lead role of Captain Bones in another musical, Pirates Past Noon.
"I really like singing in front of people, and like doing it with my friends at Graham Academy. It's really fun," Brygette said. "The acting... That's my favourite part."
Honouring Mr. G.
A few days before our scheduled CBC interview in June, members of the Graham Academy received some sad news.
The academy's founder, Gary Graham, known affectionately as "Mr. G.," died at the age of 73 after a battle with cancer.
Students and parents gathered at the performance school the following day.

"We all got together and just hugged each other," Lambert recalled. "After being with them for a little while, you felt the love, and it eased [the pain] off a little."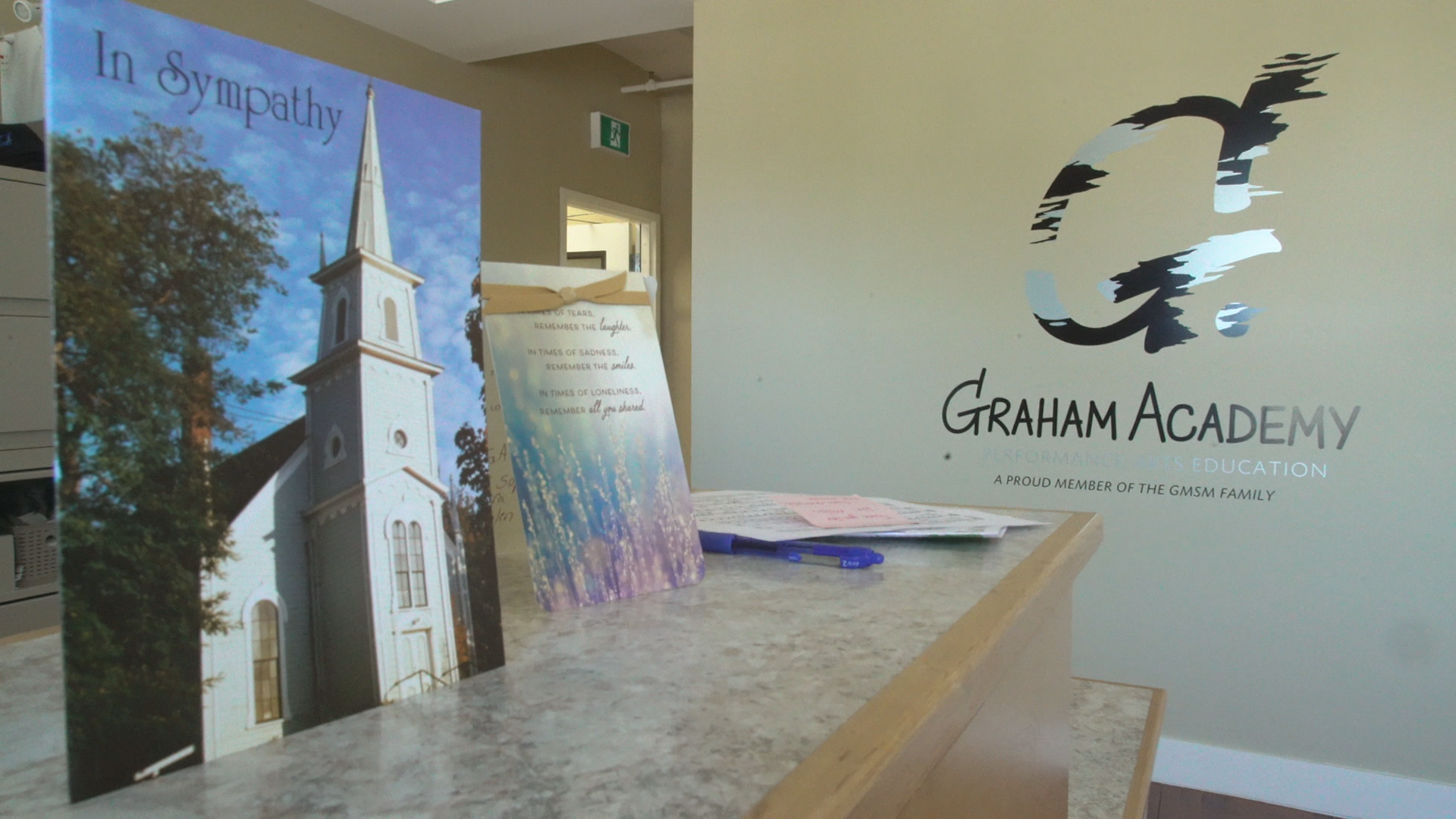 Days later, his presence was still felt throughout the building. In the main practice area, Graham's painted portrait smiled down on the young performers as they gathered around the piano to sing The Sound of Music — a moving moment that brought tears to the eyes of the adults in the room.
Lambert said Graham was an incredible person who was totally focused on helping children learn and embrace their craft.
"He had a fantastic relationship with every kid. Just very strict and stern in his way, but they loved him and respected him — and he got down on the floor... and right involved in making sure that those kids felt and understood music," she said.
Brygette added: "I went to choral and Mr. Graham was the teacher... I really enjoyed... doing that with him."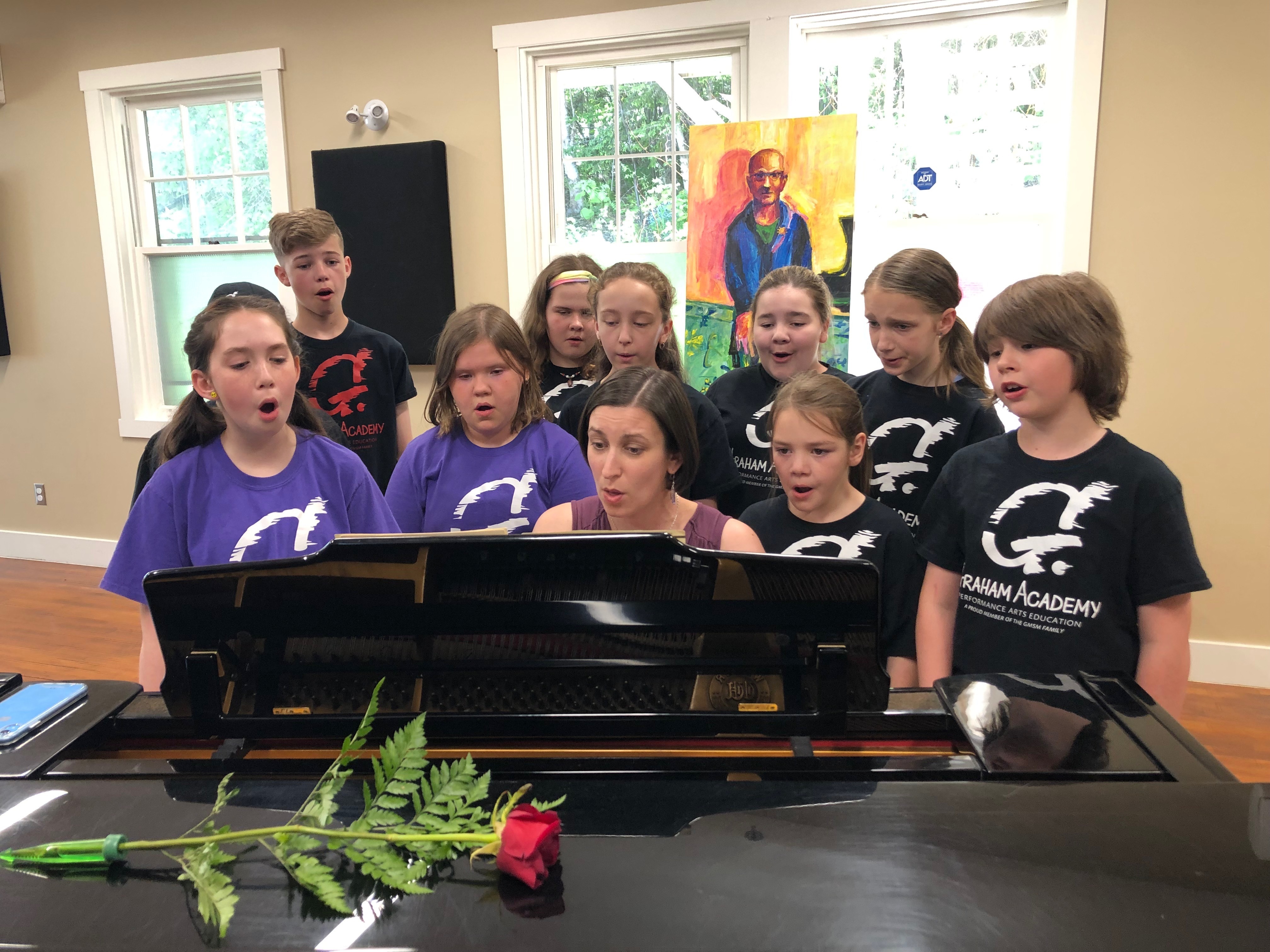 Lambert said even though they're all feeling the loss, the academy is committed to keeping his legacy alive.
"He just was a part of so much music in this province," she said.
"Brygette is very fortunate to be a part of Graham Academy and [to have had] a little bit of education from him."
Lasting effects
While Brygette practises at the Graham Academy studio, you wouldn't be able to tell that she's dealing with any kind of pain.
Lambert said her daughter still has some lingering effects from rheumatoid arthritis.
"It was pretty severe, so she still can't really straighten her arms," Lambert said. "We did some physio there, and she's got some residual damage to her wrists."
But Lambert said Brygette loves performing so much that she pushes through.
"When she was in Broadway-style dance, if the kids got down on the floor, you'd see her where she can't completely bend her wrists," Lambert said. "She'd get on her knuckles... never complaining."
When asked how she gets through movements she finds difficult, Brygette shrugged: "I just do it."
Aside from some limitations in her joints, Brygette also has vitiligo, through which she is losing the pigment of her skin in some places.
"Other than that, she's a normal, happy little girl. Lots of trouble!" Lambert said with a laugh.
And the biggest feat of all: a year ago, Brygette stopped taking her medications altogether.
"She was on steroids most of her life. So no more steroids, and no more anti-inflammatories. So we're pretty happy about that," Lambert said. "[It was a] long time coming."
Brygette said it feels great to not need medications anymore.
"I'd have to wake up... and worry about meds every morning, but like now, I don't have to," she said. "I really enjoy not being on meds."
Looking back
For the first time in years, Lambert took out her collection of photos, newspaper clippings, and other mementos that she'd kept during Brygette's illness.
"We've got a lot of articles," Lambert said.
"She's been published in the Gut journal, The Scientist magazine — the Senate even did a debate on genetic testing, and they used Brygette as an example, along with Angelina Jolie. So she's pretty famous, medically."
Among the items, a large handful of necklaces: the bravery beads that Brygette received while at SickKids.
Each bead marks a part of the medical journey that Brygette has endured: different colours and shapes for procedures, bloodwork, X-rays and scans, and holidays spent in the hospital.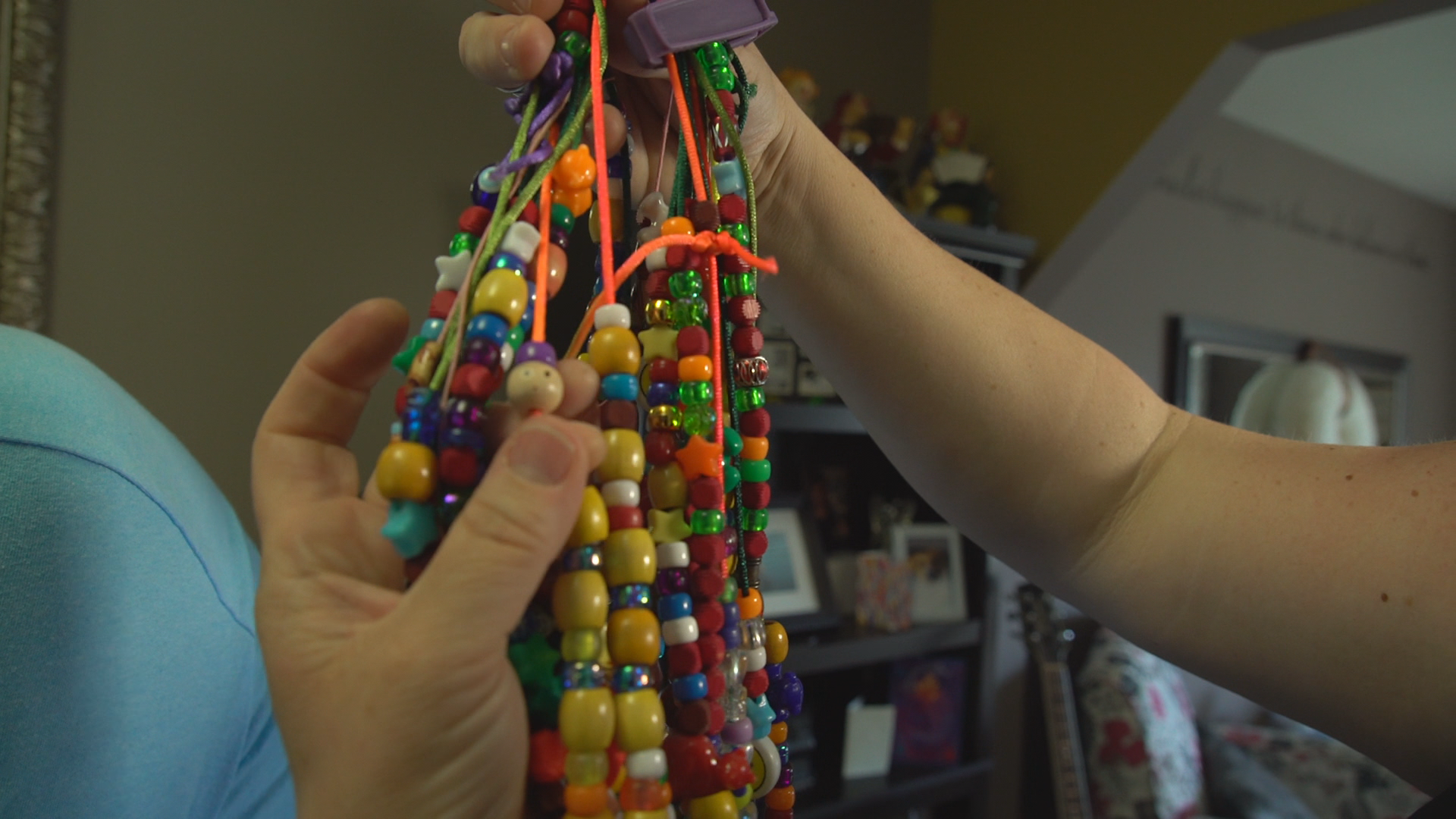 There are beads in the shape of white teddy bears, for the times when she had to stay in isolation. A couple of beads that have bald, smiling faces, representing when she lost her hair.
The sheer volume of them is astounding.
"Crazy, hey?" said Lambert.
"Thank God that she was young enough not to remember — because it was a lot of suffering."
Silver lining
Lambert tears up when thinking back on what they went through all those years ago.
"It was hard," she said.
"It's like you're on autopilot. You just got to do it, no matter what... You feel like sometimes you can't handle it, watching her suffer over and over. And you think, 'Oh my God, this is unbelievable.'
"But, seeing her now... We just thank God every day that she's here, and we'll never forget what [SickKids] did for us."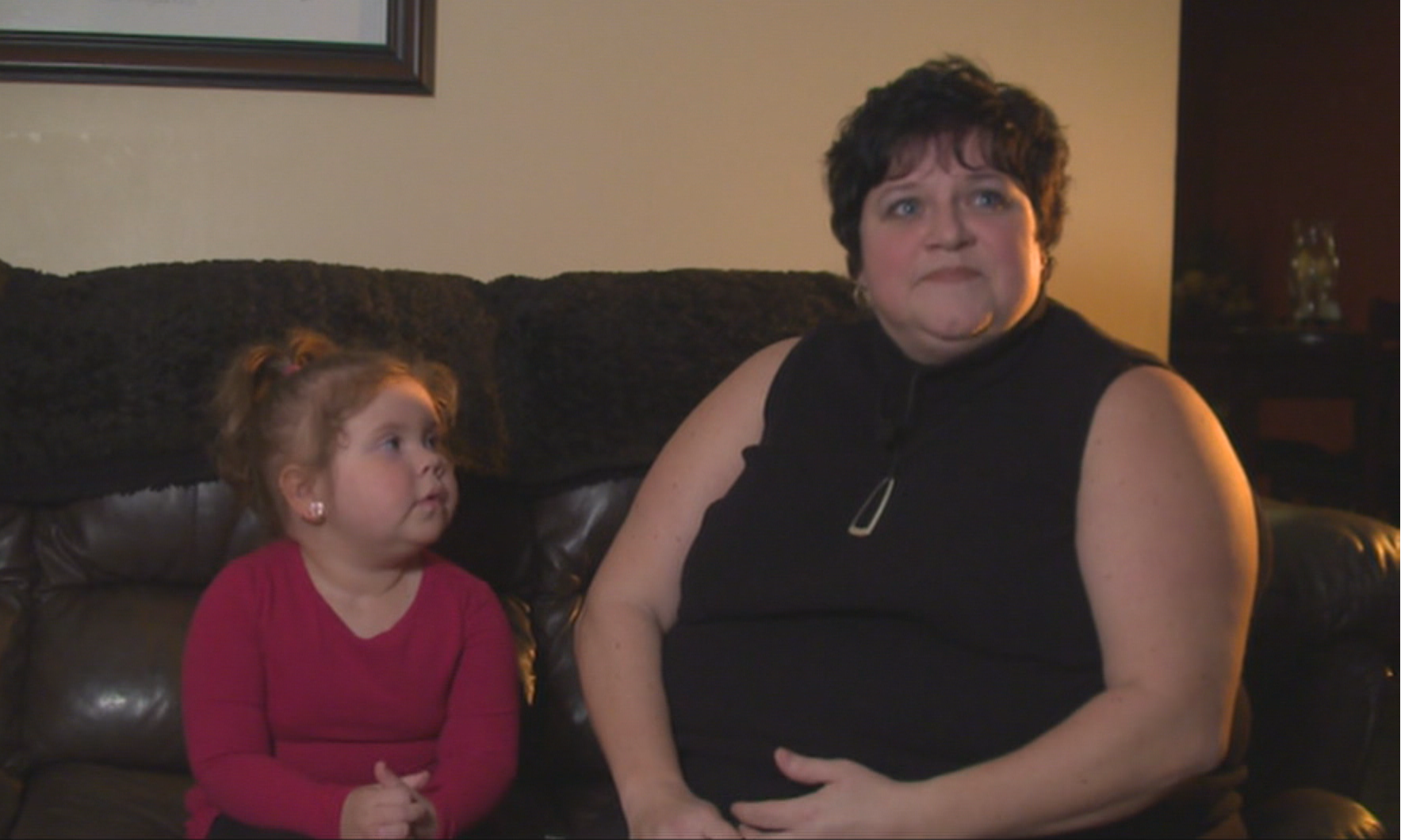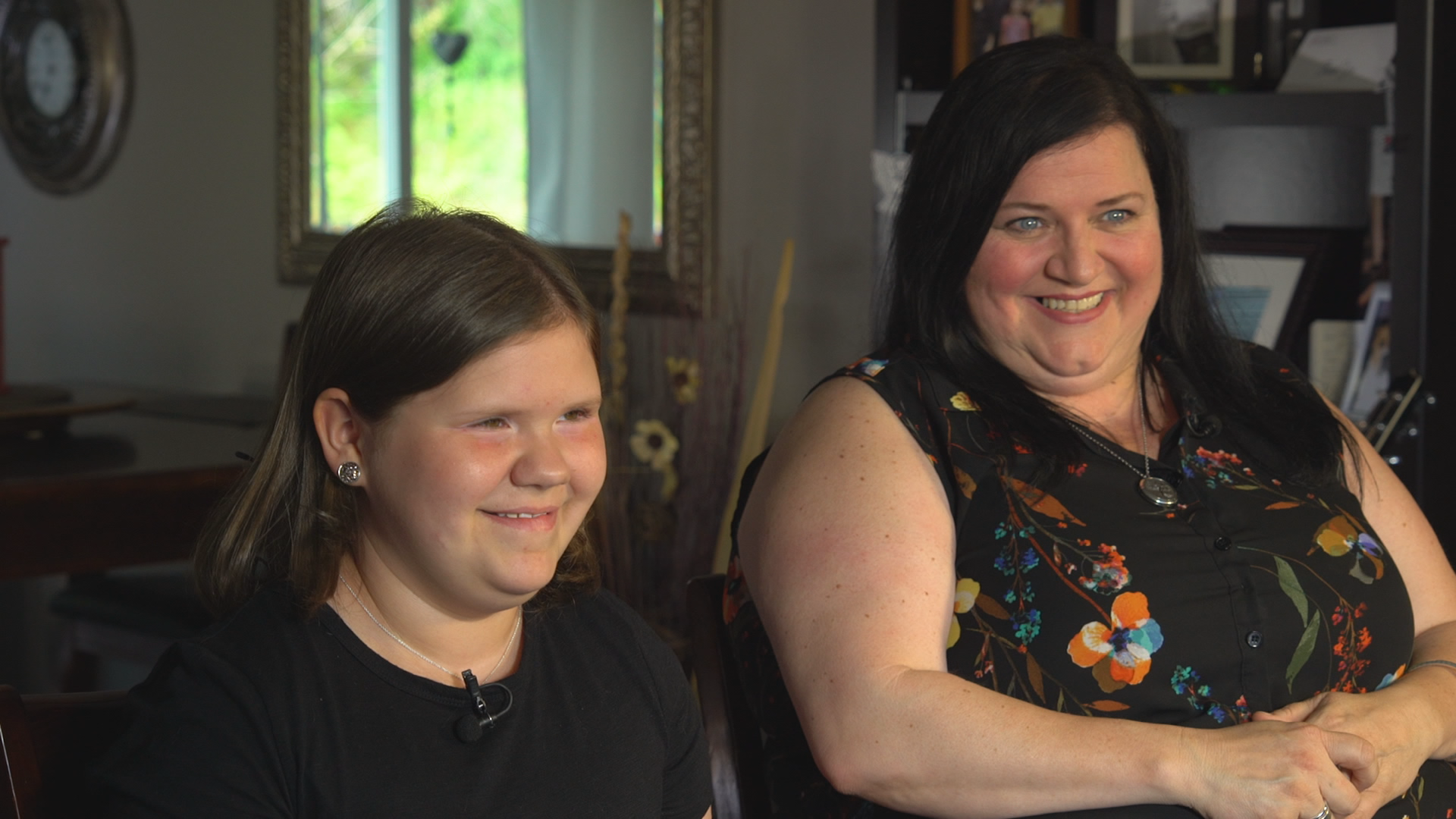 While it was a heart-wrenching ordeal, Lambert said there is a silver lining: Brygette's case is now helping others who also have the same, rare genetic mutation.
It sparked the creation of NEOPICS, the International Early Onset of Pediatric IBD Cohort Study, a research group that Aleixo Muise established which looks at young children with inflammatory bowel disease, and develops new treatments.
"This study is gone to over 30 countries now. So it's helping a lot of kids," Lambert said.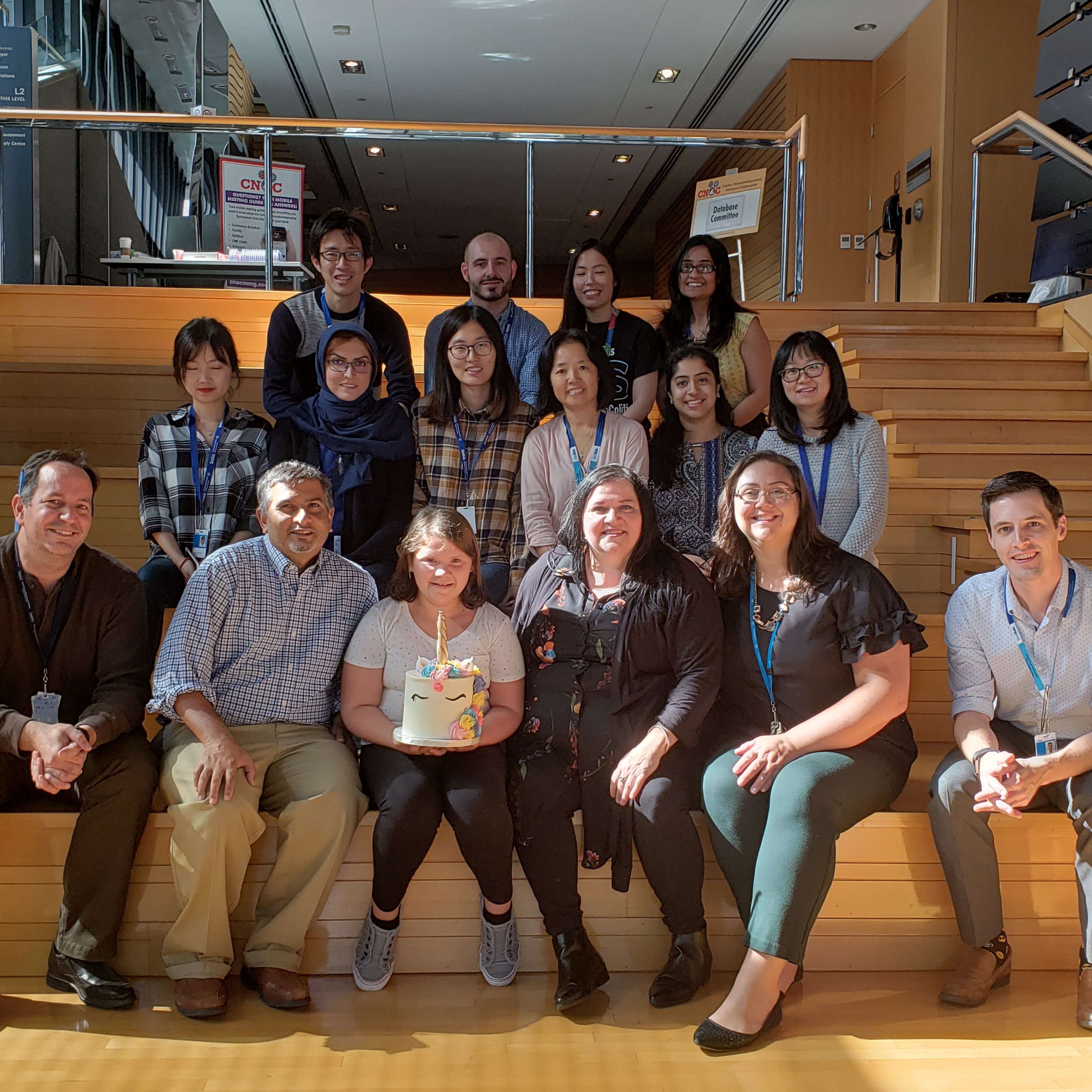 One such child is a little girl from India — who, Lambert said, was the second case diagnosed at SickKids with Brygette's condition a few years ago.
Lambert said her family went to Toronto to meet the girl.
"It gave them hope that their little girl would survive," Lambert said. "And she [did], and she started kindergarten last year."
Lambert said the family wants to offer its support to others, and to help spread the word. But, she said, sometimes it's difficult to talk about what they've endured.
"I find it hard to... relive it, and tell it over and over, because... some of it, you want to leave behind, because it was pretty tough,'" she said.
"She sure suffered, but it was all worth it in the end."
This Is My Story
This Is My Story is a special series from CBC Newfoundland and Labrador, where we check back with people who have overcome some tremendous struggles in their lives.
Read other stories from this series: