On a sunny fall day, Debbie Maloney slowly walks down the front steps of her Mount Pearl home and gets into her car to go for a drive.
It's an activity the 50-year-old had to give up for a period of time, some 15 years ago.
When Maloney was 36, she had a brain aneurysm. Days later, a massive stroke.
CBC News first spoke to Maloney less than two years after her medical emergency. Now, as part of a new series, This Is My Story, we're checking back in with Maloney to see how her life has changed since then.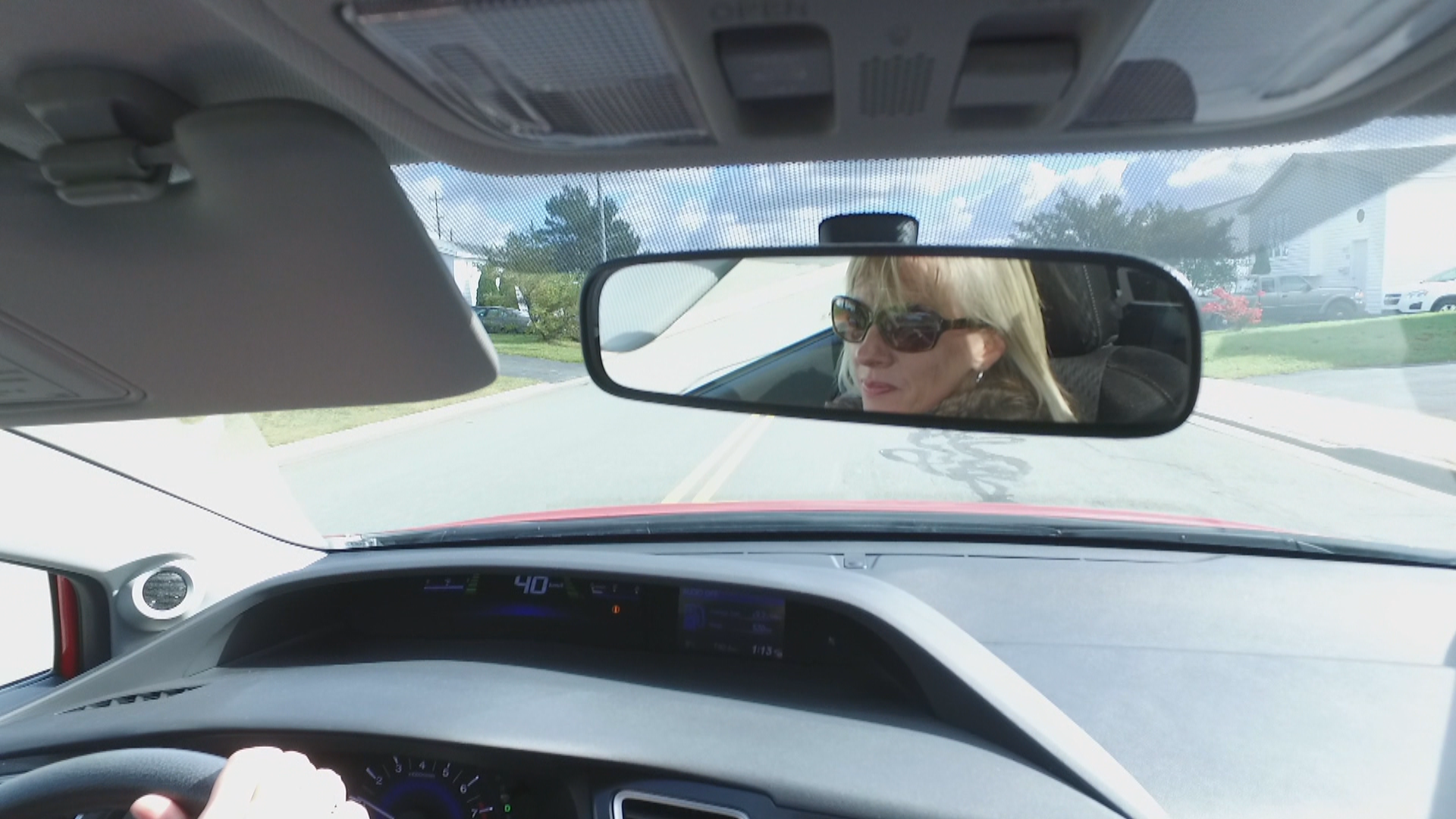 "I lost my licence after my stroke," she recalled.
"I remember the policeman came to my house and wanted to take my licence.
"That was upsetting, too — being young and all these things happened. It was just hard."
Suffering a stroke
In December 2004, Maloney and her partner, Glenn Parsons, had just returned from a dinner date.
"I was at home and I just got a really bad headache," said Malone. "I ended up going to the hospital. It turned out that it was a brain aneurysm."
The aneurysm had ruptured, and surgeons rushed to repair the damage, saving Maloney's life.
Watch Debbie Maloney describe her journey:
Everything seemed fine, but days later — on Christmas Eve — Maloney suffered a stroke. When she awoke, she was paralyzed on her right side. She couldn't speak.
"I cried, a lot. I think it was hard because I couldn't communicate. I couldn't tell people how I felt," she told CBC News in 2006.
"I would point to things, and a lot of people couldn't understand what I was trying to say."
Rehabilitation
After her stroke, Maloney spent about four months at the Miller Centre. She had to learn again how to walk, how to talk.
"It was hard trying to walk again. In the beginning, I was in a wheelchair, thinking, 'Oh my God, like, I'm too young [for] this kind of stuff,'" she said.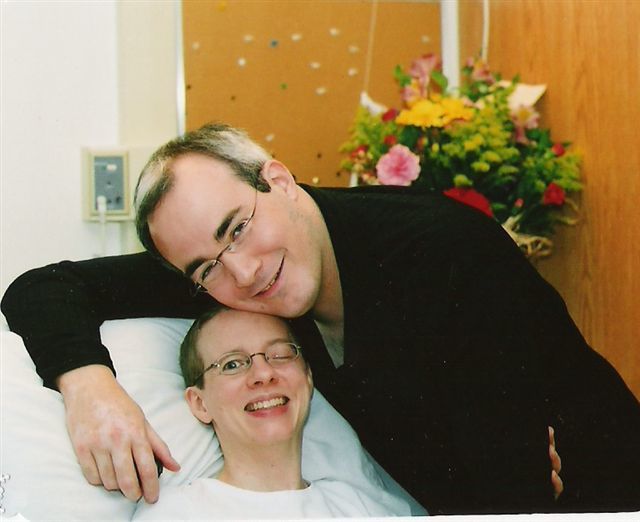 Maloney had developed a condition called expressive aphasia: she could comprehend what others were saying, but she had trouble speaking fluently herself.

It's a condition that she continues to struggle with today. Her speech is more laboured, with stops and starts, as she searches for the right word — and, despite her best efforts, sometimes the wrong one still comes out.
"It's harder to put my thoughts, ideas together. I find that I really get stuck on words," she explained.
• THIS IS MY STORY | From quadruple amputee to powerlifter

Maloney says she underwent about five years of speech therapy to help with her aphasia, including a few months in an intensive speech program in Halifax.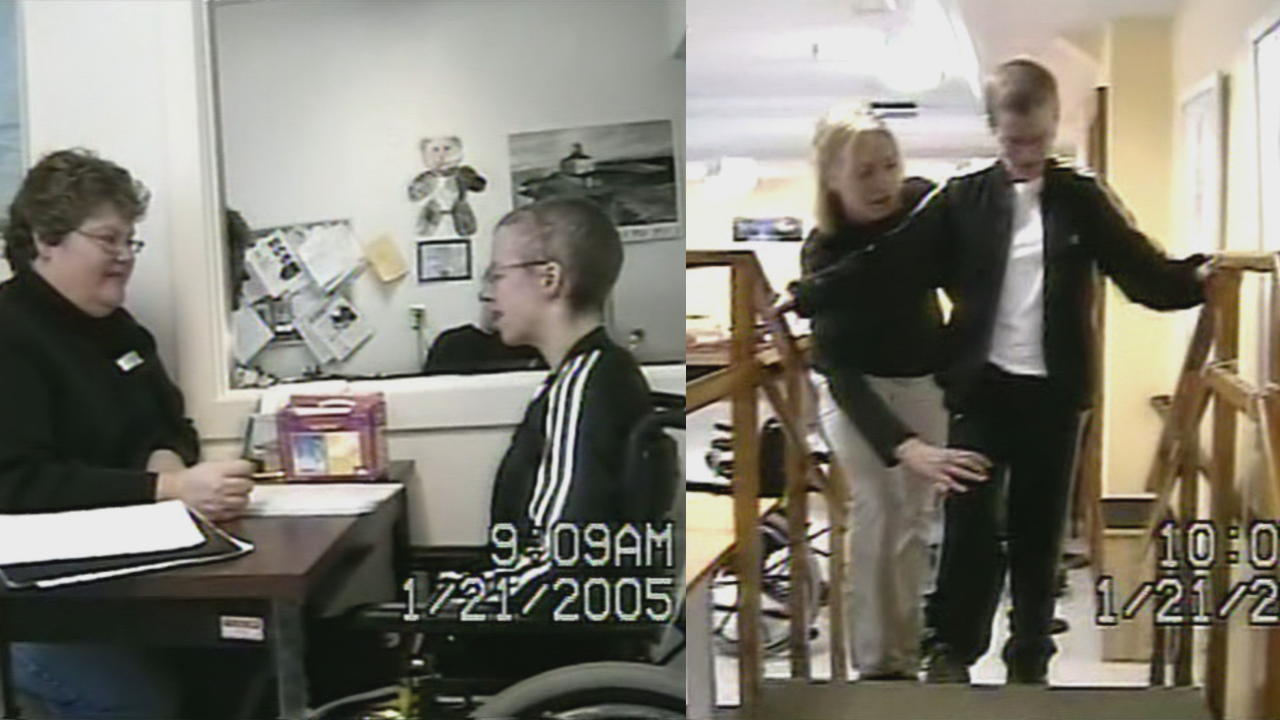 "It affected my language, like my reading, my spelling — all of that kind of stuff. And even right now, spelling is the hardest thing; I can't get that. And I have a hard time with numbers," she said.
Maloney says she also has difficulty trying to write things down.
"I find it's almost like a kid trying to sound out words," she said. "Sometimes, I can't do it at all."
There's another physical reminder of the stroke: how it affected her right leg.
"I have a bad limp... [It] takes me a longer time to go for a walk," she said. "I get Botox every three or four months and it kind of relaxes the leg."
But Maloney notes that she's lucky the stroke didn't also affect her right arm.
Finding motivation
When looking back at what she went through, Maloney says what drove her the most was her young age.
"You see a lot of people, you know, probably in their 70s or 80s that are affected a lot with the stroke. So I find at the age of... 36 years old, I had to get better," she said.
"You know, nothing is 100 per cent — but a lot of that therapy really, I needed it to [get] better."
Maloney says it was a hard road to get to where she is today.
"I couldn't speak very much. I had totally a language problem. It was hard to communicate with friends, family," she said.
"Now, it's still hard. I get really frustrated at certain words. And I find too... I get really overwhelmed with a lot of people."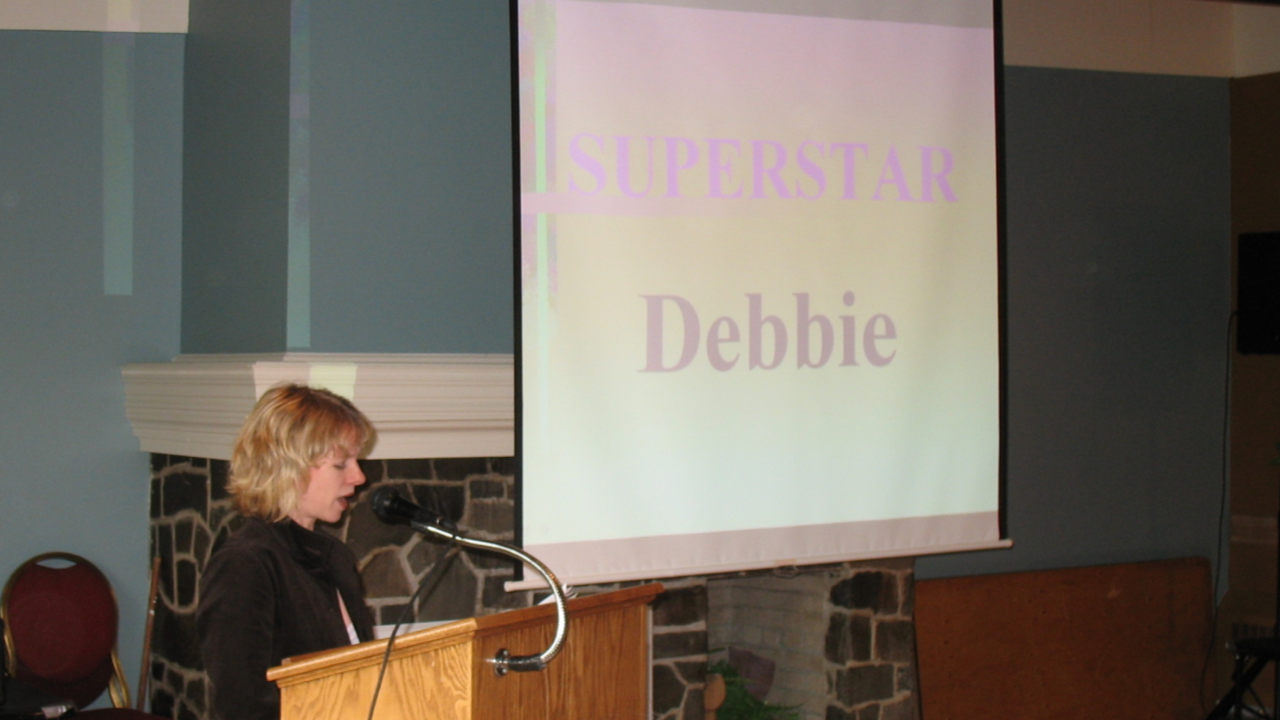 But that hasn't stopped Maloney from giving about a dozen speeches at provincial and national conferences in front of hundreds of people, telling her story about having a stroke, undergoing recovery and dealing with aphasia.
"I would be very nervous. In the beginning, I used to do them and I would really get stuck on things, but I would make light of it," she said.
"I'd say, 'OK everybody, this is my aphasia. I'm going to say the wrong word.' And I found it just relaxing and I didn't mind it at all... It's part of it. Still part of me."
What life looks like now
Maloney says the hardest thing through her whole ordeal was having to give up her career as an X-ray technologist.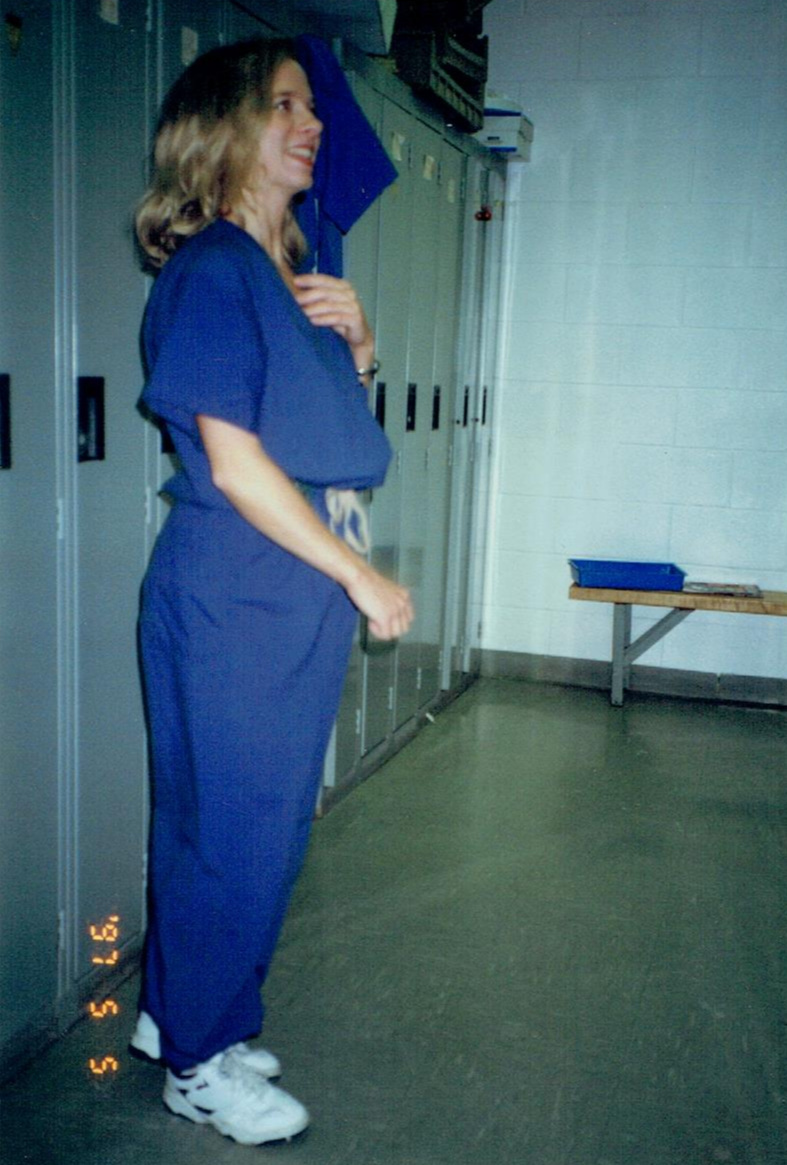 "A job is a big part of you. I loved it," she said.
"It was a very physical job... And I have a harder time with the machines, going into the OR, a lot of stress being around patients... An X-ray technologist is supposed to be there to support patients. And I couldn't do it [anymore]."
Maloney's time is now filled with other things she loves: volunteering, going on walks with Parsons and their dog Finnigan, spending time together at their cabin, and travelling.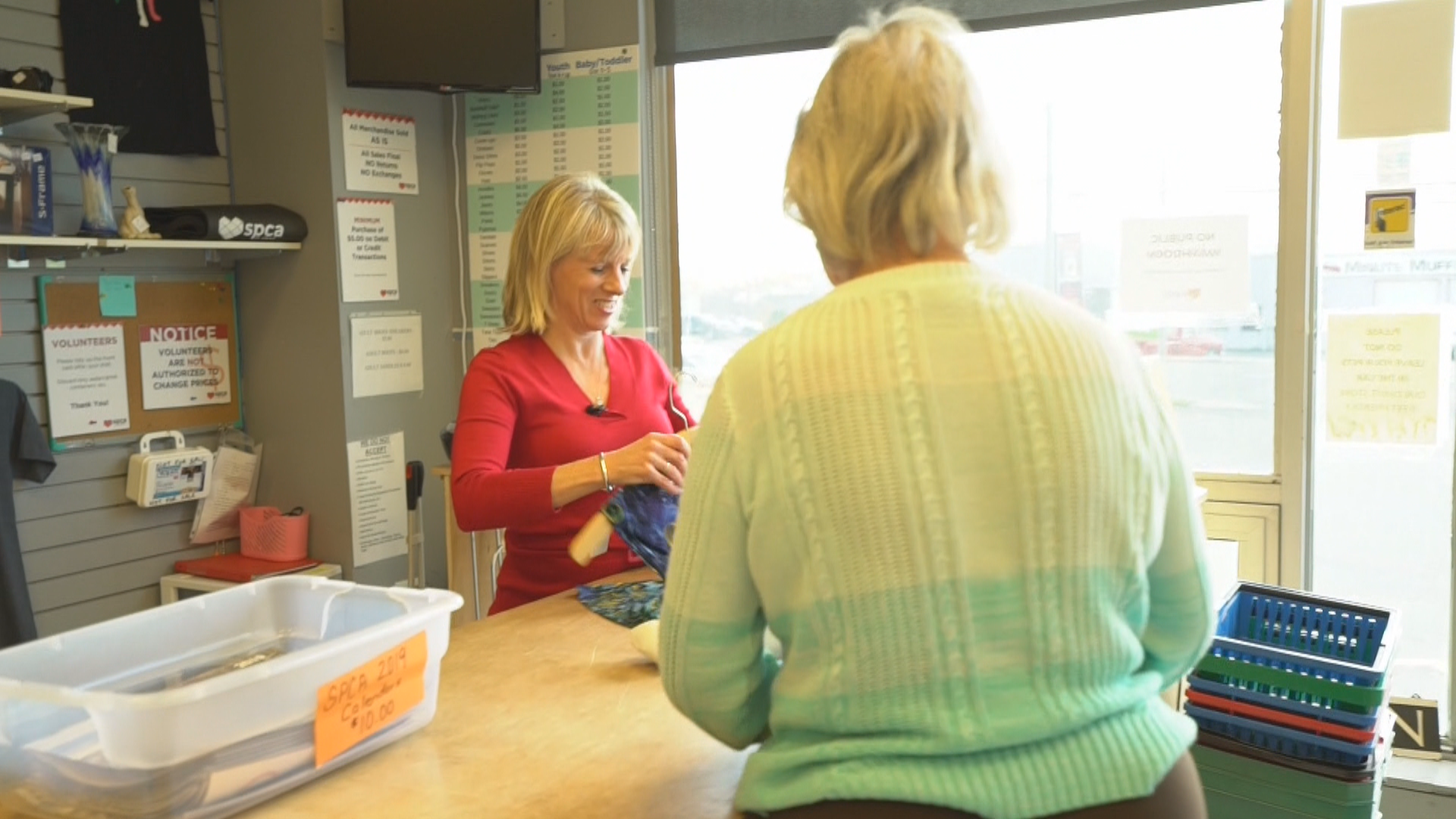 Instead of being frustrated by her current situation, Maloney looks on the bright side.
"I find now — I'm just so used to it," she said.
"In the first couple of years, I used to see a lot of improvements. Then it got to the point that, even with my speech therapy, that there was nothing else... [It] kind of leveled off..."
"Sure, it's frustrating. My life is different, but I'm OK with it."
Maloney and Parsons can now laugh together about stories where she has mixed up words in social situations or during restaurant orders. They have taken this journey together, every step of the way — even though it hasn't been easy to get to this point.
Back in 2006, Parsons told CBC News that it was a difficult road.
"People from the outside would say, 'Oh, well she's doing better.' Well yeah, she's come a long way. But you don't know what we battle through every day," he said.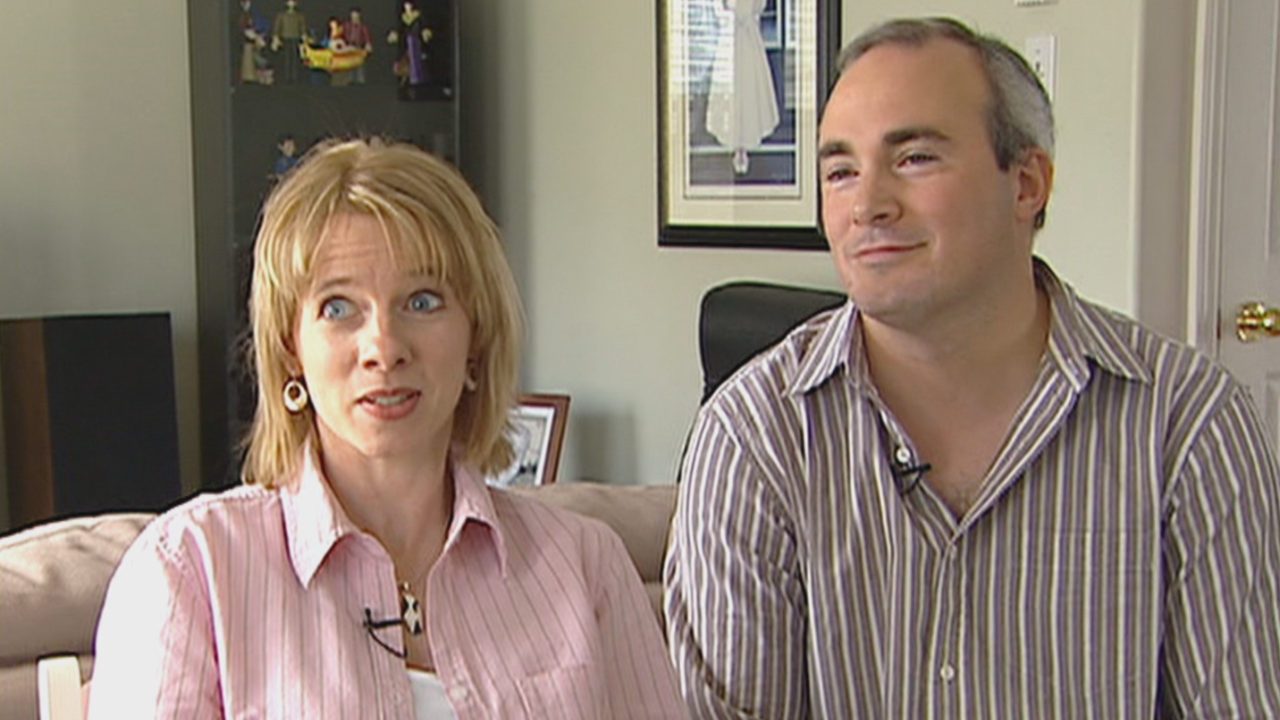 Parsons is a constant source of support. Even during the interview, he sat out of the camera's view, to let Maloney have the spotlight, but stayed close enough to be able to help her along the way, whispering words if she got stuck.

Maloney credits a lot of her progress over the years to Parsons.
"I was just lucky. He was with me all the time. He was in the hospital all the time. He would do therapy with me. He went to Halifax with me. He was with me all the time doing all my therapy, through all of it," she said.
"I don't think I'd ever have gone this far without him."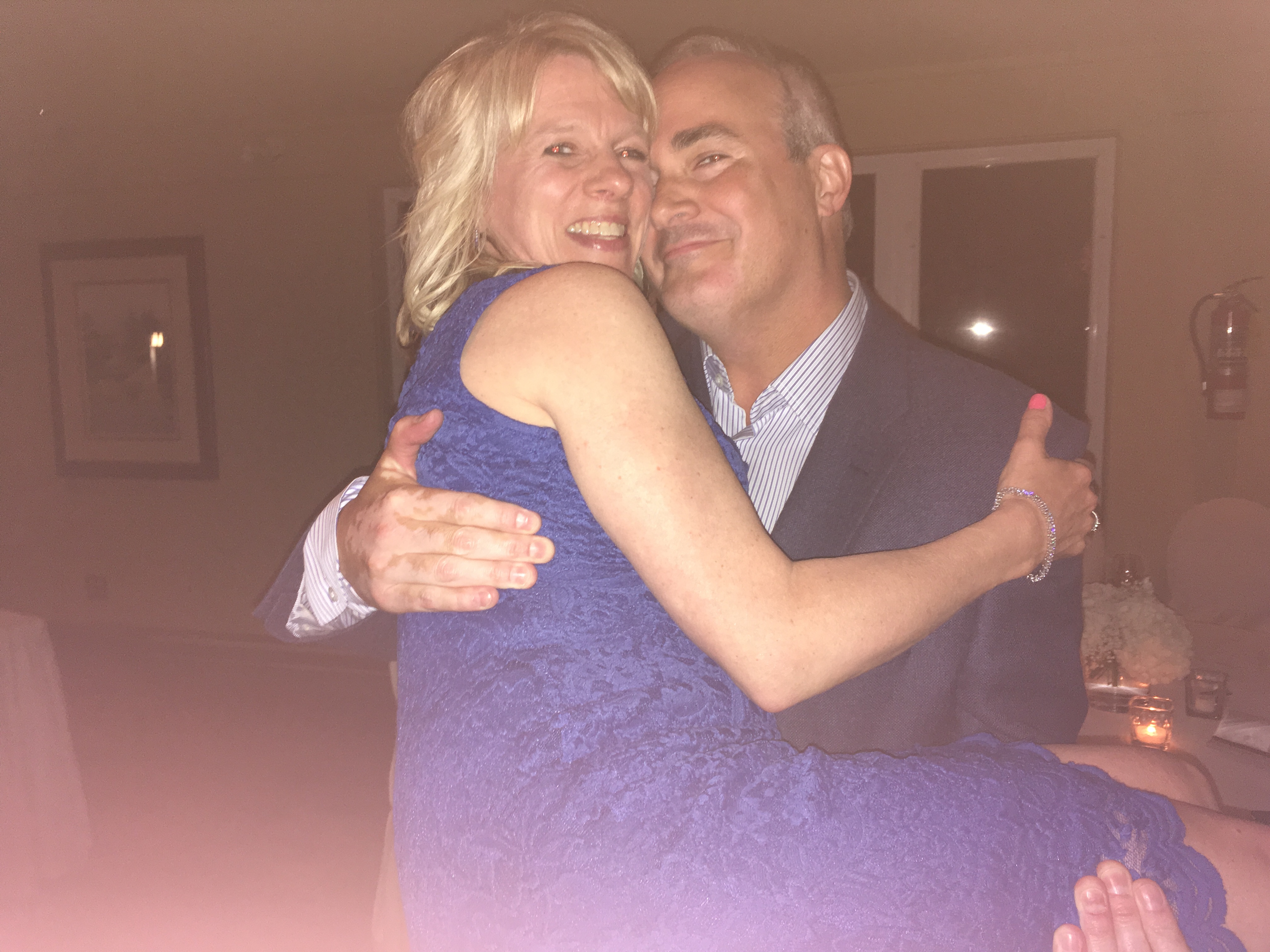 This Is My Story
This Is My Story is a special series from CBC Newfoundland and Labrador, where we check back in with people who have overcome some tremendous struggles in their lives.