Rebecca Norman walks towards the pharmacy counter inside a grocery store in the east end of St. John's.
While the 25-year-old Torbay woman is no stranger to the medical system, she's not here to pick up a prescription — she's filling them.
Norman, who had high school aspirations for a career in medicine, has been working for the last four years as a part-time pharmacy assistant.
She has her trusty Doctor Who bag by her side — where it always has to be, because it carries the portable device that keeps her heart pumping. It's called a left ventricular assist device, or LVAD, and without it, this interview would not have been possible… or any of the other elements of her daily life.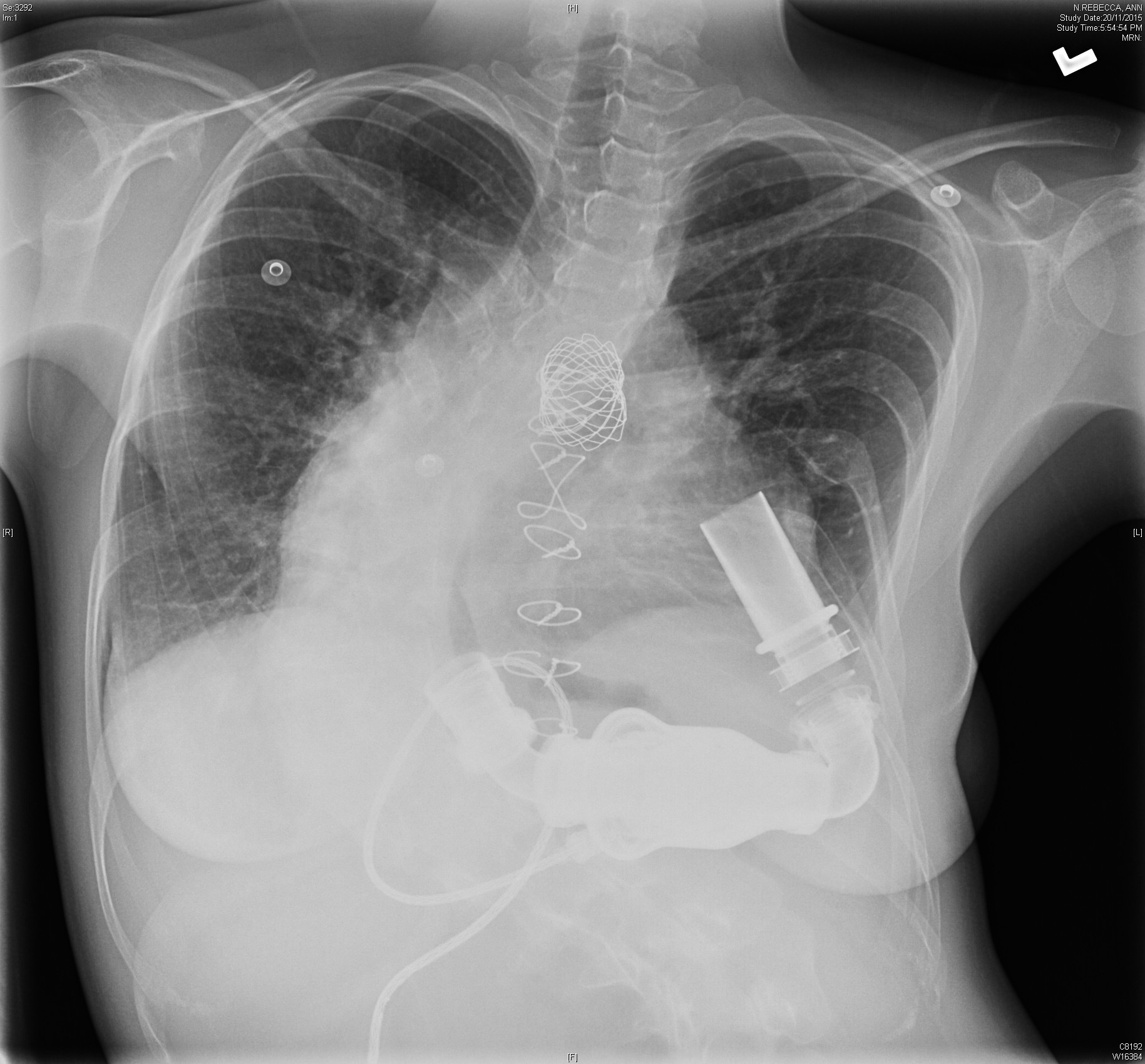 In 2010, CBC News spoke to Norman — when she was 17, and just a few months after she got the device implanted at an Edmonton hospital. Now, as part of our series This Is My Story, we're revisiting Norman to see what's changed since then.
"I was the first one [with an LVAD] to come back to Newfoundland, and it was really exciting because nobody was allowed to come back," she said.
"A lot has happened since then. So I had multiple occasions to go to Edmonton for different reasons. Mostly, it's just checkups and stuff, but sometimes it's a bit more serious. I had my [heart device] replaced a couple of years ago."
Heart health
Norman has been dealing with heart issues her entire life.
She was born with a heart defect called aortic valve stenosis, which means an enlarged left ventricle wasn't properly pumping blood through her heart and to the rest of her body.
She had undergone two open-heart surgeries to replace a valve before the age of two. Her mother says she then had a normal life — dancing, soccer, swimming lessons — until she turned 12. That was when she started getting short of breath.
Norman underwent another valve surgery then, and doctors discovered she had pulmonary hypertension: high pressures on her lungs. She had also developed scoliosis, a sideways curvature in her spine, which was causing that extra pressure.
Watch Rebecca Norman describe her journey:
Norman was taking a lot of expensive medications to help offload that pressure, but ultimately, she was advised to get a LVAD, a surgically-implanted mechanical pump that is attached to her heart, to help it pump more blood.
"It goes into the aorta and the left ventricle, and there is kind of a rotor, so it spins the blood — so it helps the left side of my heart work, so it doesn't have to work as hard. So then that lowers the pressures in my lungs," she said.
It's not considered an artificial heart, since it has attachments outside of her body. A cable runs from the internal pump, through Norman's body, and out through her abdomen. It connects to a controller, which has to be hooked up to a power source at all times.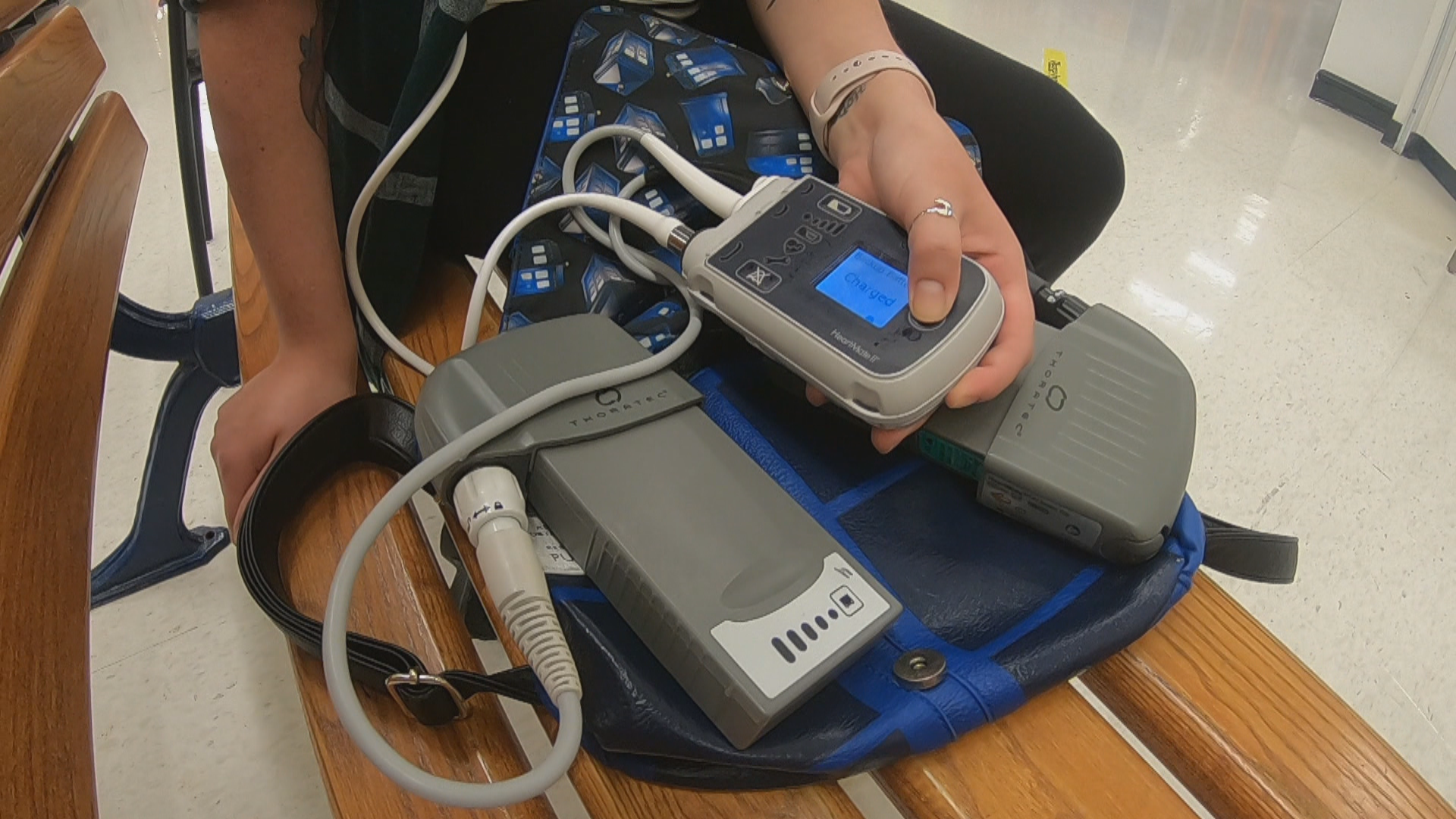 Getting the LVAD
Norman was just 16 when she had the operation. It wasn't an easy road.
"I remember being very afraid to get this procedure done," said Norman, who even tried to run away at one point.
"I locked myself in one of the bathrooms and there was a tiled ceiling, so I attempted to get up there. It was a little bit silly, but at the time, it just felt like I needed to get out of there, and that was the only option.
"I didn't make it, clearly... I needed I guess a little bit of time just on my own — and I finally realized I was not tall enough to get into the ceiling," she said with a laugh.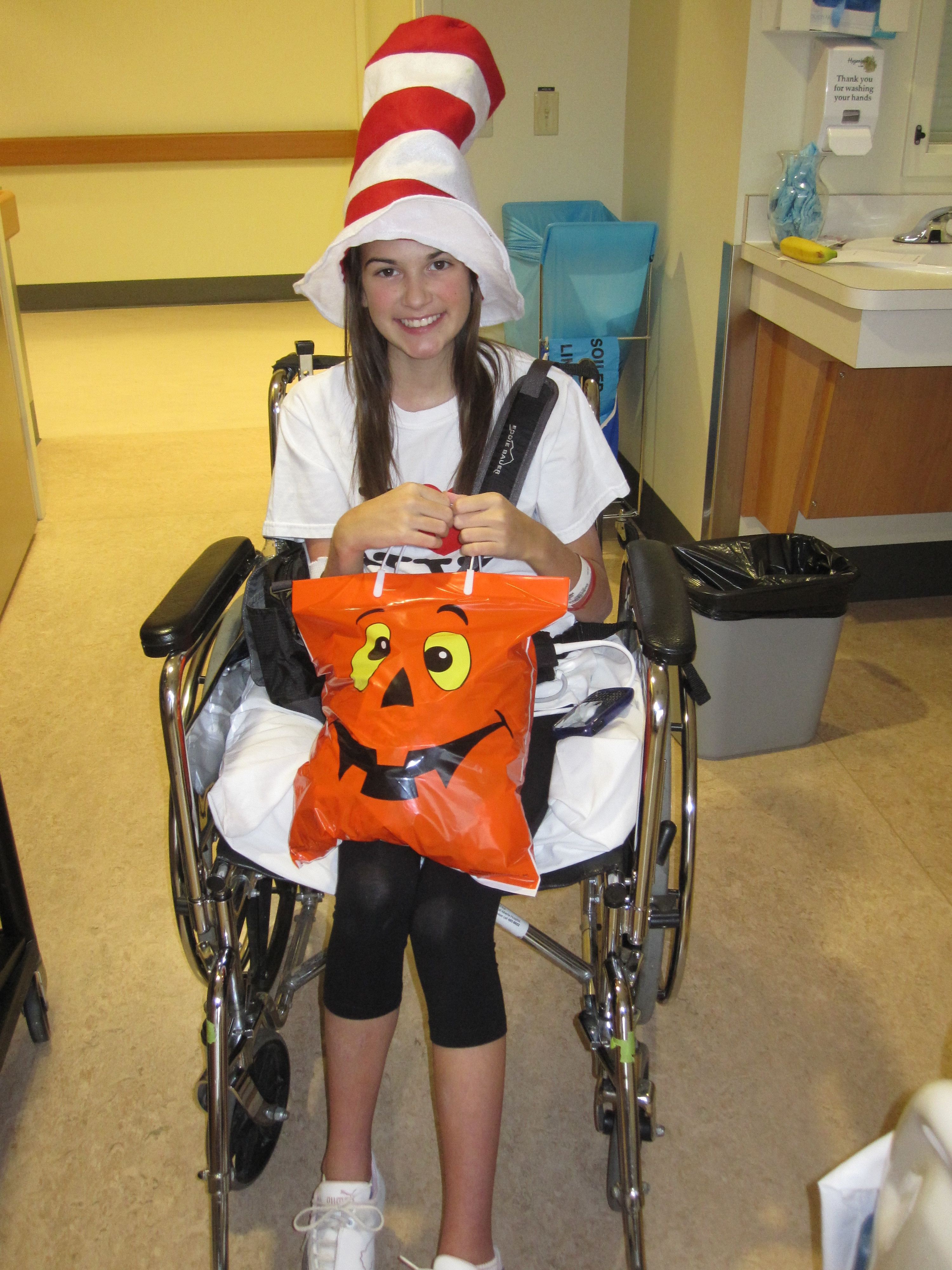 Norman said it was difficult to go through the procedure, but it was a little smoother the second time around, when she had to get her LVAD replaced.
"I think because my body knew what it was going through, and it wasn't such a big shock to the system, then I got through a little bit easier," she said.
Norman said the device is supposed to help her be able to do more activities, but it's complicated by her scoliosis.
"The bag that has my [device] in it is heavy, so that makes the back pain a little bit worse," she said, noting that she can't stand for as long or walk as far as she used to.
"I have bad days and good days. Like some days, I can do a bit more and I have to take less medication for pain and stuff, but some days, it's a lot worse and I can barely get out of bed."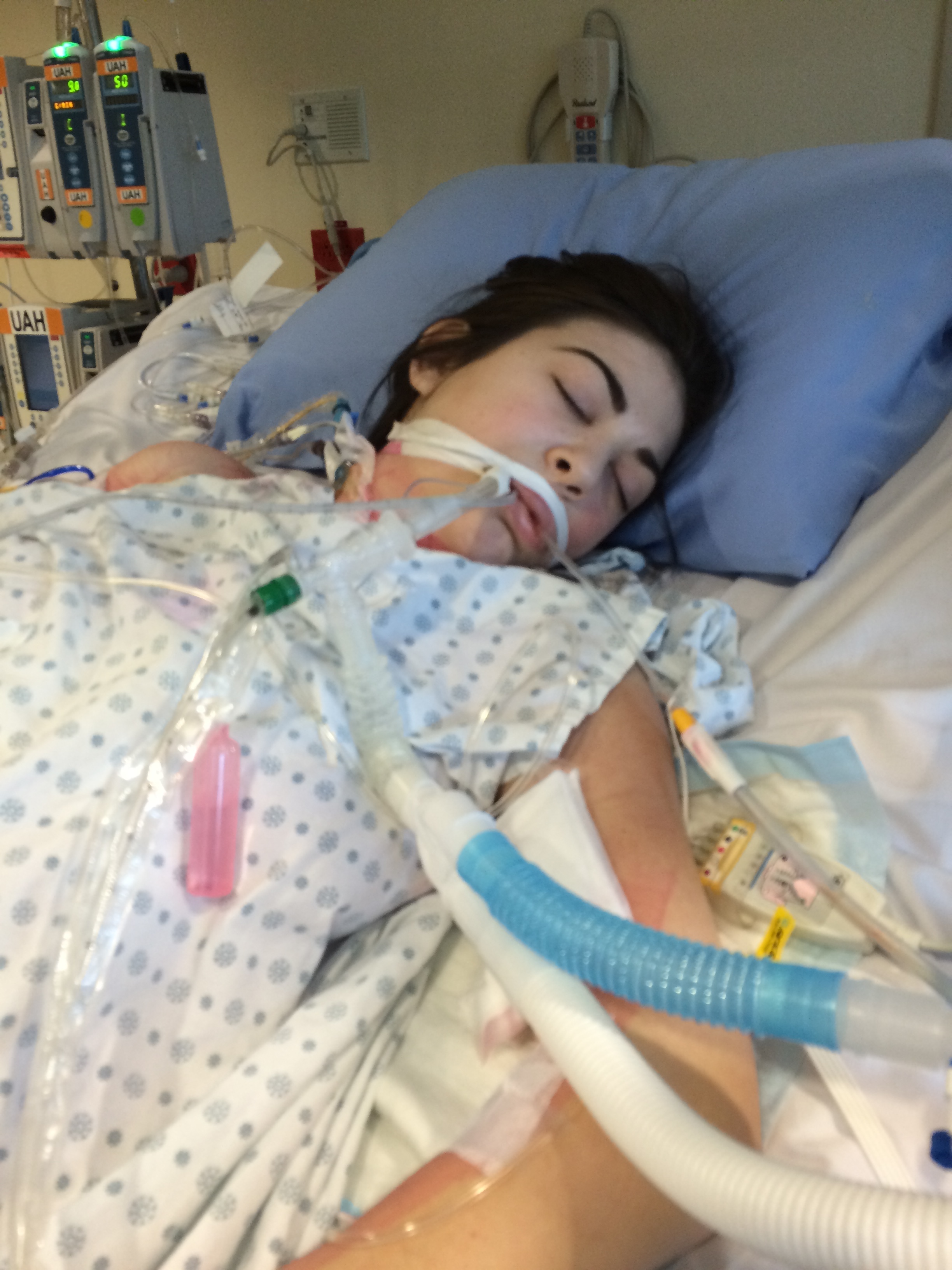 When CBC News first spoke to Norman about nine years ago, she was hoping to later get a surgery to correct the curve in her spine.
"They had said at the beginning that the LVAD would allow me to get the surgery for my back," said Norman.
"They've never done the back surgery with someone with an LVAD, so they don't want to do it. So now, it's off the table at this point."
Career goals
Norman's health also had an impact on her career plans, but it didn't stop her from pursuing a job in her preferred field.
"I wanted to go to medical school, but of course that's like quite a big deal and a lot of work, and you'd have to have long days — and I can't really handle that at this point in my life," she said. "Being at least in the medical profession with pharmacy, it's at least a step in the right direction, and I do really enjoy what I'm doing right now."
Sometimes, Norman is out front filling prescriptions, but she spends most of her time putting together blister packs of pills for patients.
"It's good because I get to go in the back room and I get to sit down, which is a lot easier for me to handle," she said.
Norman lights up when she talks about the social aspect of her job: interacting with customers and colleagues.
"I love the people I work with. They're so supportive and they're totally OK with me having to sit down if I need to, having to take a break whenever I need to. And even if I'm like, last minute, 'I can't come into work,' they're fine because they know that I'm kind of a special case," she said.
"There's a lot of customers that come in actually looking for me. They're like, 'Oh where's Rebecca today?' And then when I actually do show my face out front, instead of being in the back room, they're like, 'Oh I haven't seen you in a while!' So it's really nice."
Growing goodies in her garden
Aside from working in the pharmacy, Norman likes to relax at home with her animals (a dog named Louis, and her two cats, Agnes and Belle), watch Netflix, and do Sudoku puzzles. But she has also taken a new interest in gardening.
"We got a greenhouse... and my dad built a couple of raised beds so it would be easier, so I wouldn't have to bend over and hurt my back," she said.

She has grown everything from tomatoes, cucumbers and cauliflower to pumpkins, radishes and corn.
"I love to be out and really get dirty, right in the dirt, and grow something. It's just a good feeling," she said.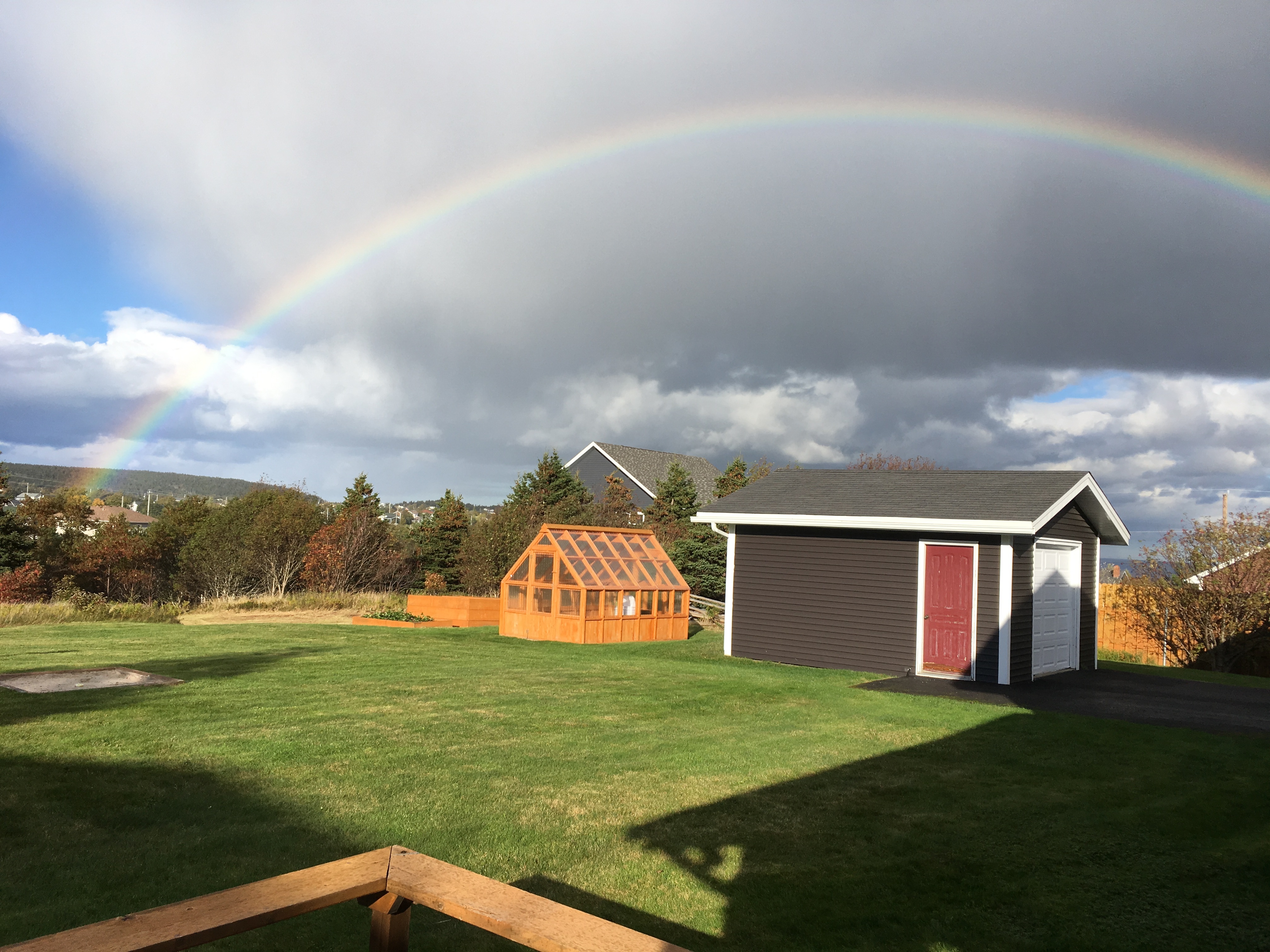 Getting through it
Last summer, while in Edmonton for a checkup, Norman said she met a guy around her age, who was about to get an LVAD. She was asked about what advice she could offer. She said it's different when thinking about young people getting this device, since you usually associate heart problems with much older patients.
"So a young person with what you would think is so much life to lead, and then [being told] you have to get this big surgery… It's so different and it's an adjustment," she said.
"I would say: 'Just take it one day at a time, and it gets easier.' I didn't think it would. And when you're stuck in it, it really doesn't seem like it's going to get better — but it does."
Norman said it has taken her a long time to get to that point.
"I would say sometimes, I'm still not completely over it. But it's definitely a lot easier than it was the first few years," she said.
There were many instances along the way, Norman said, where she became frustrated or lost hope.
"You have bad days and you have good days. Some days, you're just like 'Why? Why me? Why is this happening?'" she said.
Even when she develops minor health issues, Norman said they set her back.
"I [get] so frustrated with everything, because everything just seems to get piled on. And then [I] just have to deal with it," she said. "It's a little bit frustrating, but eventually, you get through it."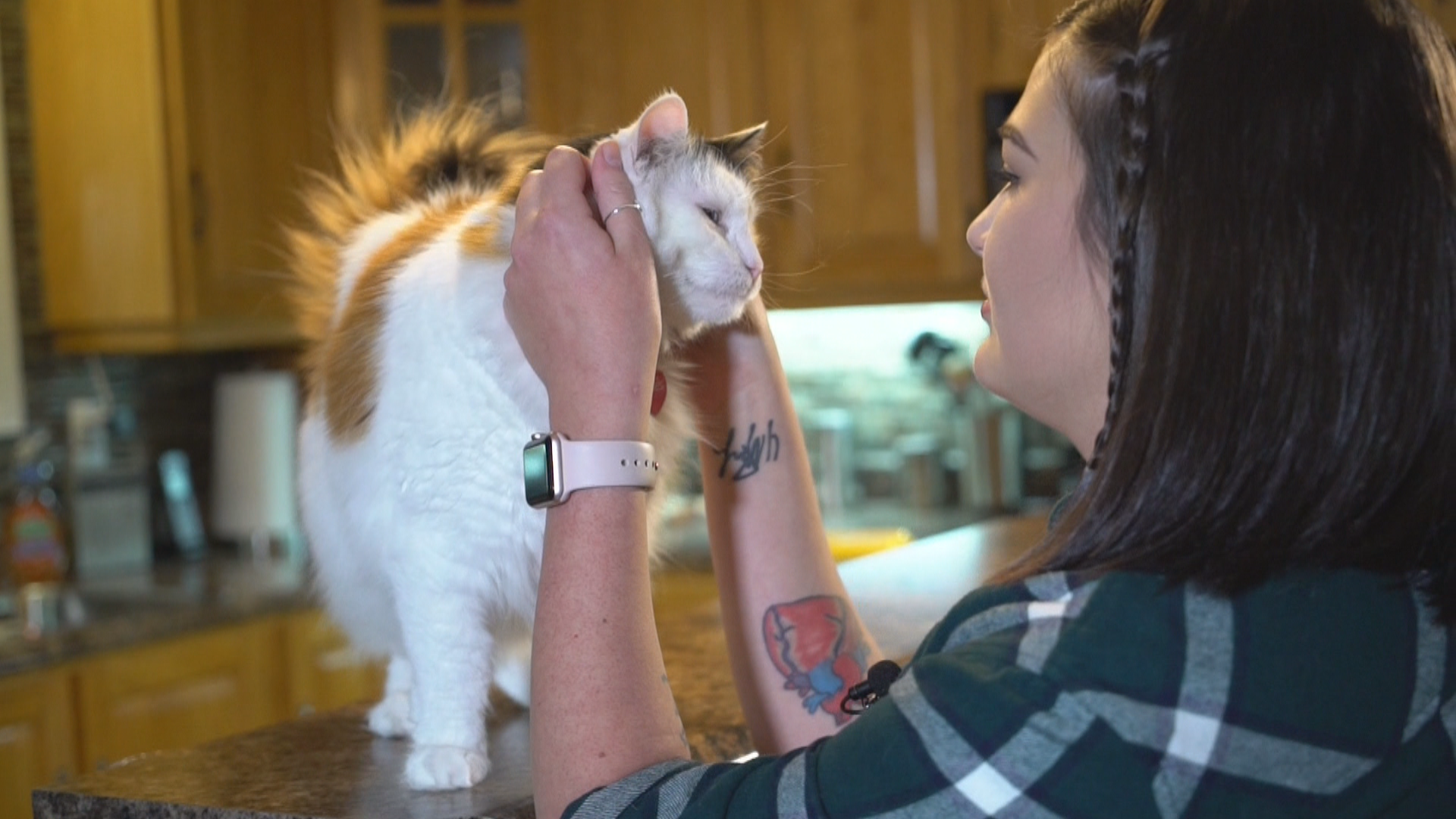 Norman said there are two important things in her life that she needs to deal with the weight of it all.
"My family and my animals," she said with a smile. "If I come home and my animals are happy to see me, then that's fine."
This Is My Story
This Is My Story is a special series from CBC Newfoundland and Labrador, where we check back with people who have overcome some tremendous struggles in their lives.
Read other stories from this series: