Henrietta Millek, a young Inuk student from Labrador who was in St. John's to pursue her dream of becoming a nurse, may have died while walking to visit her infant son more than 70 kilometres away.
That's the latest theory from the Royal Newfoundland Constabulary, which has been investigating the Millek case since she vanished in 1982.
Throughout the years, there had been speculation that men took Millek from a bar in downtown St. John's. 
Years later, a property on Blackhead Road was even excavated in hopes of finding her.
But a new witness who came forward more than three decades after she vanished has changed opinions on where Millek may have gone.
It's a disappearance that has ripped at the hearts of those who loved her — including a son, who was never given the chance to get to know her, and a mother, who died before she could learn the truth of what happened to her daughter. 
Plans to visit son
Millek moved to St. John's from the small coastal Labrador community of Nain when she was in her early 20s.
In December 1982, Millek was taking classes at Memorial University and was working as a translator and a cleaner. 
Millek had two sons, Chesley and Byron. Chesley stayed in Labrador when his mother came to the island for school.
Because of her struggles with alcohol, Millek's youngest boy was taken away by child services at a young age. He lived in a foster home in Makinsons, near Conception Bay.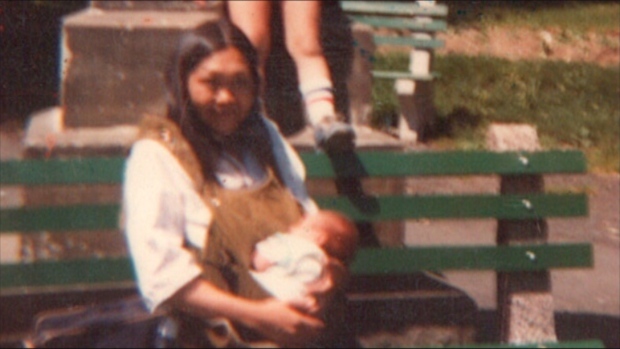 On Dec. 10, 1982, around 9 a.m., Millek left her boarding house in downtown St. John's.
Before she went out the door, she told her best friend and her landlord her plans for the day. 
• Swept to sea ... or foul play on George Street?
• An empty hotel room & the luggage left behind
• The mysterious case of Sharon Drover
• Aaron Dragonetti's curious disappearance
She said she was going to visit a family member in Makinsons, according to police. 
But Millek did not immediately leave town. That evening, witnesses placed her at the Key Club — a bar on the west end of Water Street with a reputation for being a hard spot.
Before she died in 2014, Key Club bartender Assumpta Lawes told CBC News Millek was in the bar that evening, and that she was being bothered by men who were drinking there. 
"Two of the men took Henrietta by the arm, trying to remove Henrietta from the club," said RNC Insp. Tom Warren, who until a recent promotion oversaw the force's major crimes unit.
"No witness has ever placed Henrietta being removed from the club by these men but there were some attempts by these men to remove Henrietta from this club."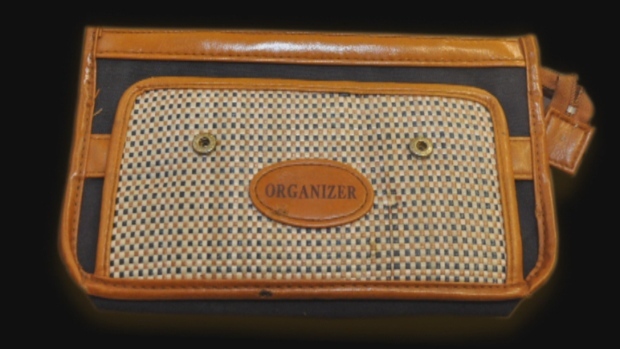 It wasn't until about two weeks after her disappearance that Millek was officially reported missing by her landlord.
To this day, Warren said, police have been unable to determine when Millek left, or with whom she may have left.
She did, however, leave behind a clue: a purse. Inside was $8.15, Millek's address book, her bank book, and the keys to her boarding house.
Suspect in 1995 leads to search
Another witness who contacted police said a woman knocked on her door on Blackhead Road on the night of Dec. 10, 1982.
The woman at the door — who was believed to be Millek — was looking for her boyfriend, who lived on Blackhead Road, the witness said. 
"The woman, who the witness believes was Henrietta, was last seen walking out of Blackhead Road toward the direction of Cape Spear," Warren said.
Based on that information, Millek's last seen location changed, and so did the theory of what happened to her.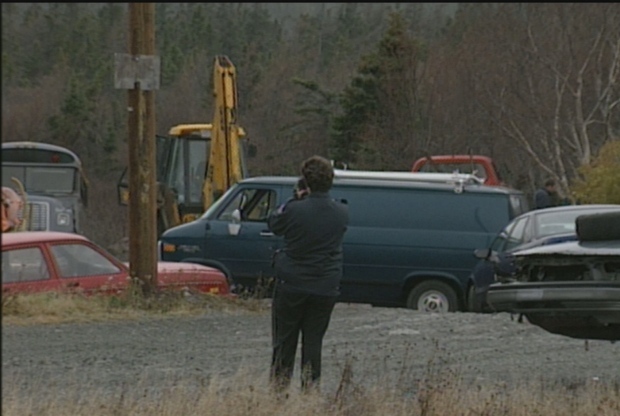 Millek's boyfriend and his friends, along with other residents who lived in the area, were interviewed by police.
By 1995, the investigator working on the case was satisfied that Millek had been murdered, Warren said. 
That led to a search warrant being executed at a property on Blackhead Road.
"There was an excavation done on that property looking for the remains of Henrietta," he said.
"Unfortunately, her remains were not recovered — and to this date, her remains have not been recovered."
New witness in a cold case
More than 30 years dragged by. Millek's purse sat in a police evidence room, and questions remained unanswered.
In 2013, following a CBC News investigation, her purse was tested for touch DNA — that is, whether someone else's DNA had been left behind. 
However, the test didn't lead police further to the truth.
Then, in 2016, an unexpected witness remembered something and contacted police. 
He believed a hitchhiker that he and his friend picked up in 1982 was Henrietta Millek.
The clothing description fit, as did the date when the man picked up this unknown hitchhiker, Warren said. The woman even told them she was visiting a family member in Makinsons. 
She was dropped off on the Trans-Canada Highway at the intersection of Roaches Line.
"This person was interviewed for several hours, the person was very credible, there's absolutely no reason whatsoever for me to disbelieve this person," Warren said.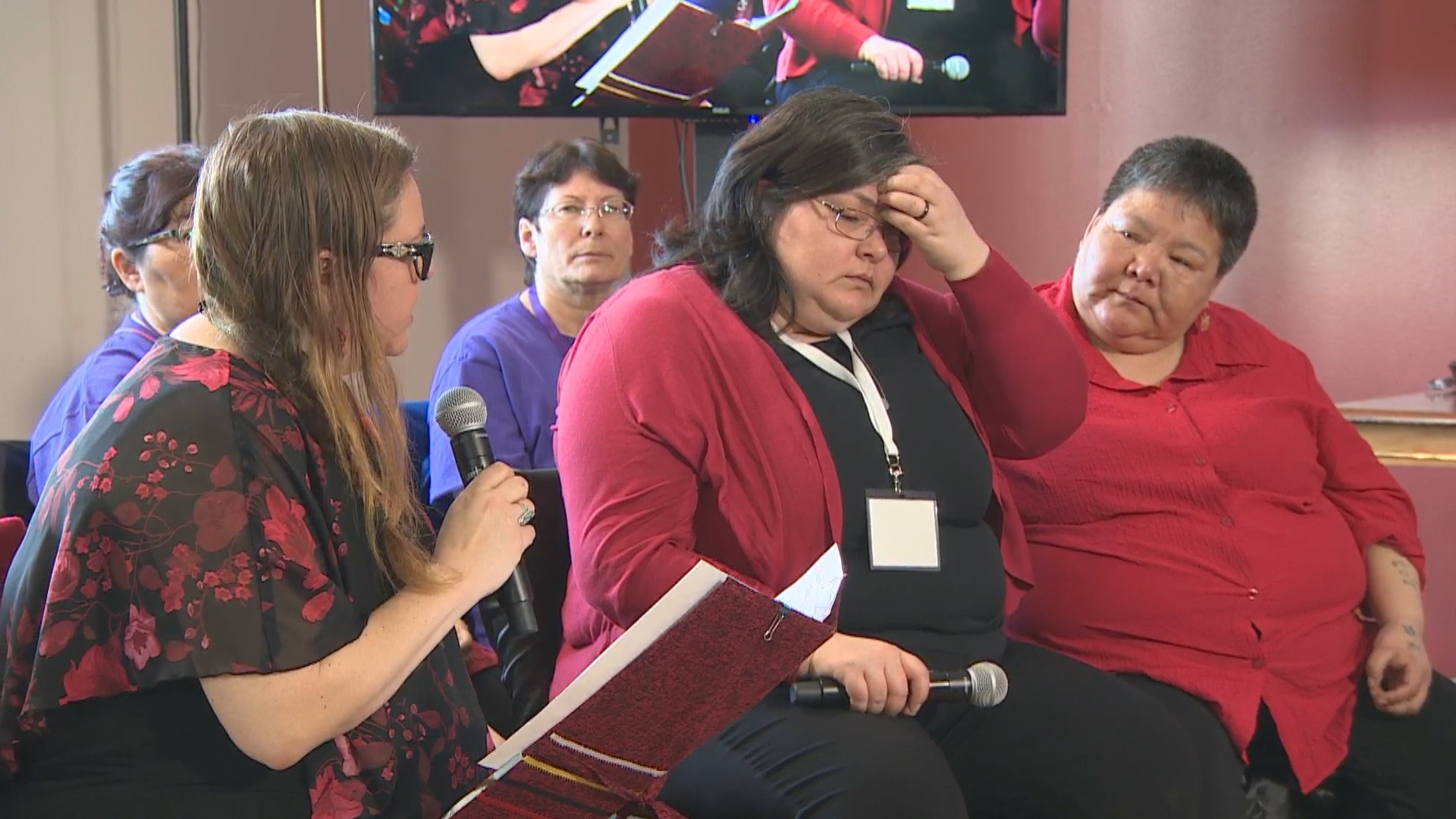 Back in Labrador, Henrietta Millek's son was shocked to see on the CBC's Facebook page that a new search was being launched in his mother's case.
No one had contacted him.
"I made several attempts to call the RNC to find out what was going on. No one would answer my questions," said Benigna Andersen, Henrietta's daughter-in-law.
Andersen, who is married to Chesley Ittulak, spoke in March to the National Inquiry into Missing and Murdered Indigenous Women and Girls when it came to Happy Valley-Goose Bay.
"One of the RNC officers even said, 'I don't know what you're talking about and if I did, I wouldn't tell you anyway,'" Andersen told the inquiry.
"The attitude didn't change from over 30 years ago, when Henrietta first went missing. The family didn't know for weeks."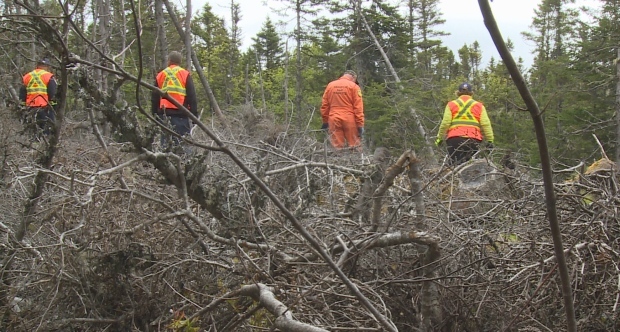 Armed with new witness information, a new search was launched in the area where Millek was dropped off. About 45 searchers scoured the wooded area, painstakingly combing through trees and grown-over bush to find any shred of evidence.

The search didn't unearth anything new, but it left investigators with a new theory: perhaps what happened to Henrietta Millek wasn't as sinister as once thought.
"If indeed Henrietta was on Roaches Line on the night in question, it is quite possible that she succumbed to the weather."
As well, if a witness could come forward 30-plus years later, there's hope there are more people out there who could help piece together what happened to Henrietta Millek.
"I would encourage that person to contact police, and I would be more than happy to assign one of my investigators to speak to them."
A reunion that never happened
Chesley Ittulak was just a baby when his mother left for St. John's in an effort to better her life for her children.
He is haunted by the unknown, but is hopeful that one day he and his family will find out what happened. 
His heart aches for his grandmother, Verona Ittulak, who lived with the trauma of missing her daughter. She passed away in January, at the age of 83.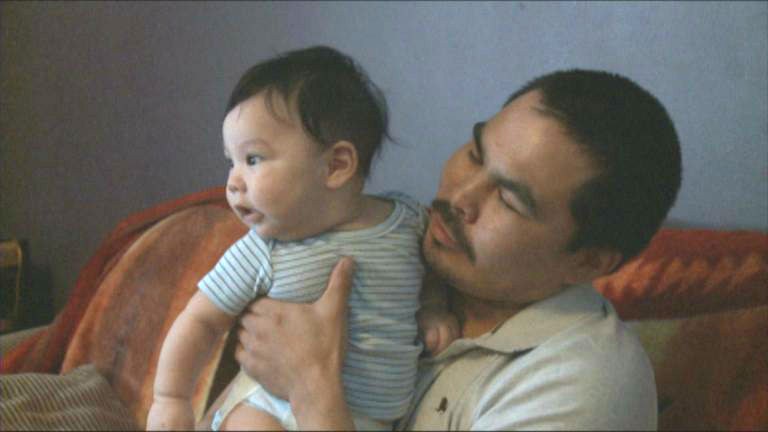 "[She would say,] 'Your mom was a nice woman, and maybe one day she'll get to see you again.' This day never happened," said Ittulak, who is now 38. 

Verona Ittulak spoke of Henrietta quite frequently and would look out the window in hopes her daughter would come home, he said.
"It is pretty sad that this day never came and she's moved on to another world."
Ittulak, now a father himself of two boys, thinks of his mother daily. 
He hopes to one day sit down with police to get details on the case — something he says has never happened before.
Ittulak is appealing to anyone with information to come forward.
"I would feel a lot better and my heart would feel happier, especially for my grandmother who has waited years and years ... [I'm just] just taking it day by day, hopefully something comes up one of these days."