For years, a tattered, torn but otherwise wrapped Christmas gift sat in Theresa Drover's closet, waiting for her beloved older sister Sharon to come home and open it.
She still remembers what was in it, too — automatic tweezers, Sweet Honesty body powder and perfume. All the things a 17-year-old girl would like. 
The disappearance of Danny Pickett
"For many years, I was hoping maybe this year I'd give it to her," said Drover. 
It was a hope that was dashed, one Christmas after another. 
It started in 1978, when Sharon Drover disappeared that December.  
Paycheque never cashed
Born into a poverty-stricken home on Bell Island, Sharon Drover was a little girl when she was taken into foster care along with her baby sister, Theresa.
"She was my constant. She was there all the time. Everywhere we went," Theresa Drover, now in her 50s, said in an interview at her St. John's home. 
"She made sure I had my bath, brushed my teeth and [had] something to eat. She took care of me like that."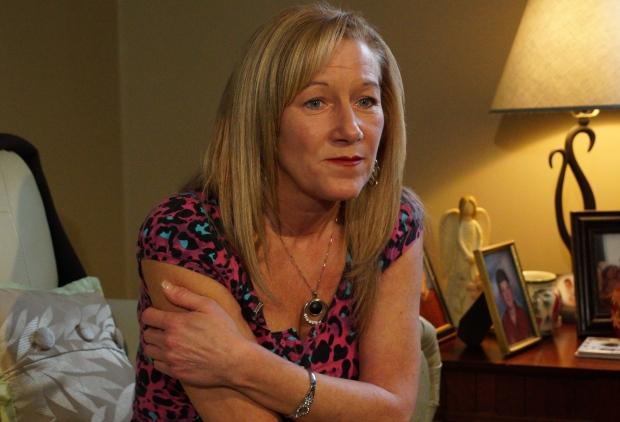 When Sharon was 16, the brown-haired, slight girl left her foster home in Kelligrews and moved into a boarding house on Livingstone Street, in downtown St. John's. 
She took on her first job at McDonald's on Kenmount Road. That's where she was the evening of Dec. 28, 1978.
It was payday.
Sharon Drover would never cash that cheque.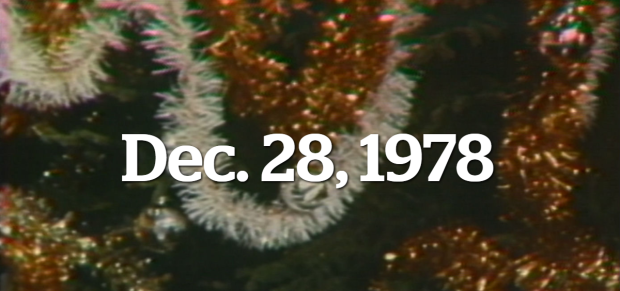 It was a cold and overcast day in downtown St. John's. A faint trace of fresh Christmas snow was sprinkled on the sidewalk outside Drover's boarding house. 
She pulled on a beige jacket over her pale blue jeans, and hauled black boots on her feet to make the trek up Kenmount Road for her 5 p.m. shift. At the time, McDonald's was just west of Pippy Place; the uphill walk was more than four kilometres from her home. 
Police said Drover made it to work and collected her paycheque. 
However, police have no idea where Drover went after her shift ended at 2 a.m. 
For more than a decade, that's where the story ended — assumptions from police that Drover got in a vehicle while walking home from work and was killed.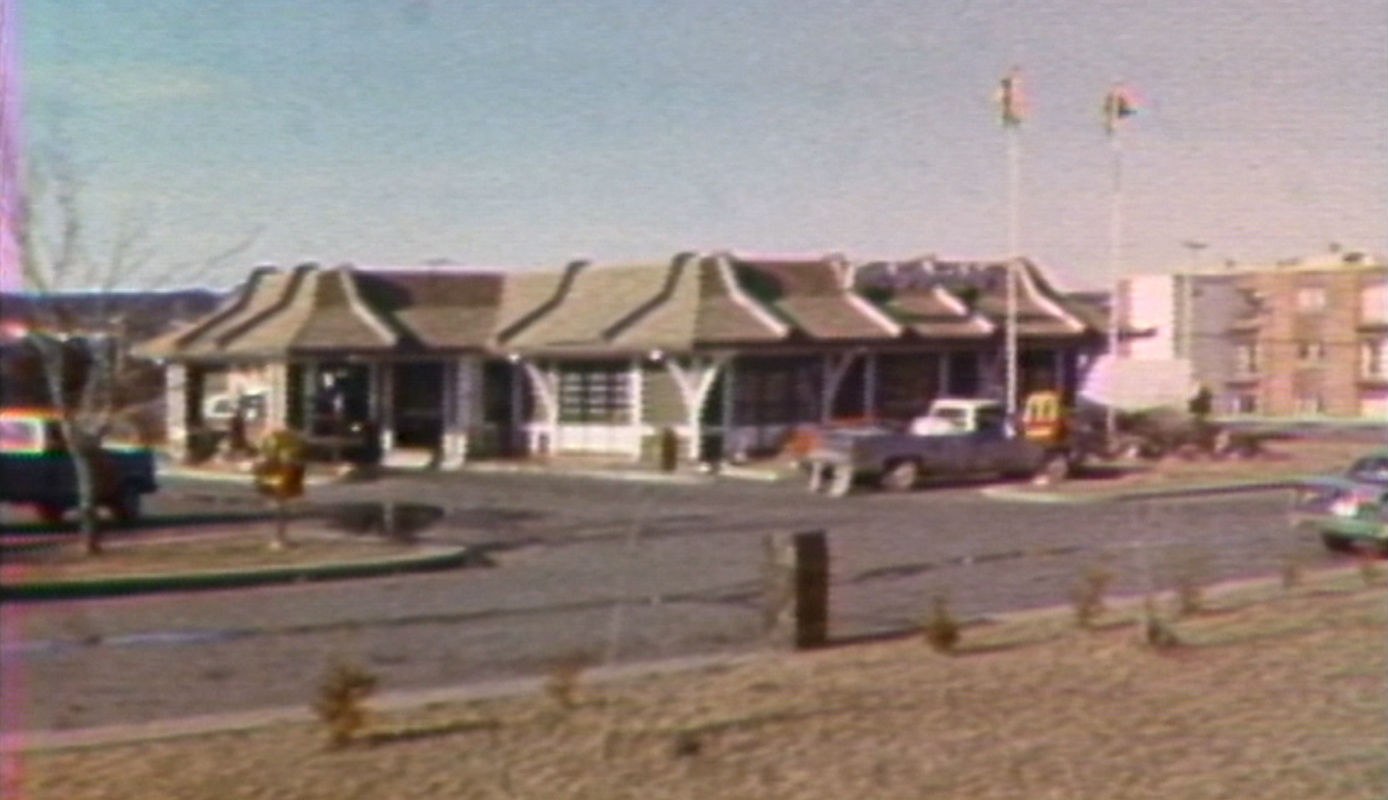 Anonymous calls of murder
She wasn't reported missing until 46 days later, hampering the Royal Newfoundland Constabulary's efforts to find fresh evidence.
Sharon had been staying on Bell Island with her biological mother and father for Christmas, but her sister wasn't sure at the time how long she would be there, or when she planned to come back to the city. 
Sharon's foster mother also became suspicious of her whereabouts. She called Sharon's social worker, who advised it was none of her business. Sharon was of age.
At the time, Sharon had been living with her boyfriend, a man named Victor — a relationship Theresa Drover didn't know about until after her sister's disappearance. 
Other people were living in the boarding house at the time, too. 
Almost six years after Sharon Drover's disappearance, in 1984, the Royal Newfoundland Constabulary said in an interview with CBC News that the force had received two anonymous calls about her.
One person said they saw a body being taken from a tractor-trailer truck near McDonald's on Topsail Road.
The second caller said her body was dumped off the Foxtrap Access Road.
Both tips were investigated, but neither led police any closer to finding her.
For an additional decade, the case went cold. 
That is, until new information came to light about Drover's last seen location.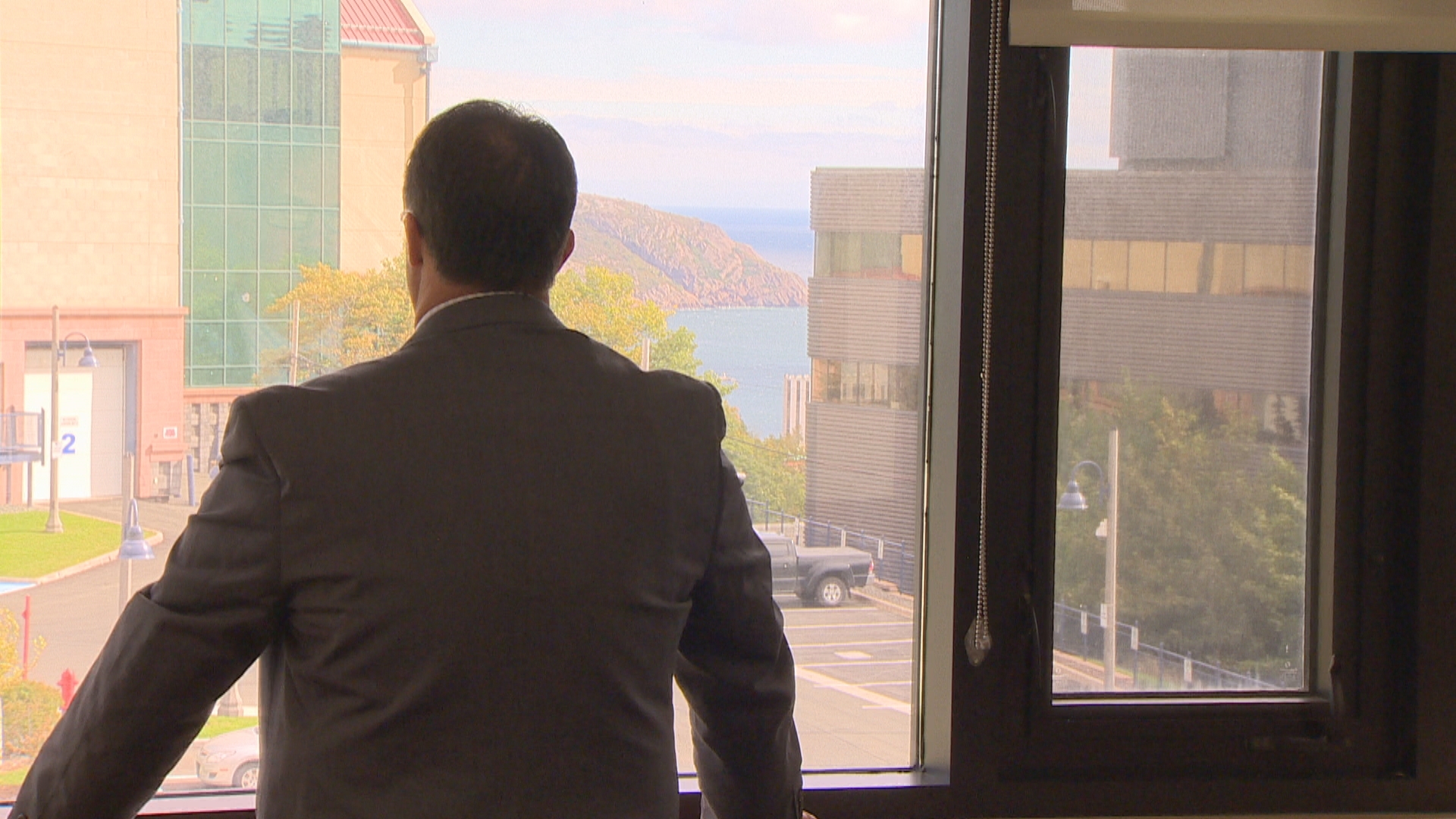 Drover's case, along with other missing persons, came on Insp. Tom Warren's desk several years ago.
Until recently, Warren had been in charge of major crimes at the RNC. He has seen his share of tragedy. 
RNC investigators face a tough challenge in this kind of case — trying to solve a file that was opened before most even joined the force.
"In the 90s, we had a gentleman [who] came forward with his brother, who provided a statement to the RNC stating that they picked up a young girl on Kenmount Road who was hitchhiking," Warren said.
"This person, who appears to be quite credible — he and his brother were interviewed and based on the conversation they had with this young girl, we believe it was Sharon Drover."
The brothers claimed they dropped Drover off on the corner of Long's Hill and Livingstone Street some time after 2 a.m. on Dec. 29, shortly after she would have finished her shift at McDonald's.
Theories that police once had about a case that seemed to hinge on hitchhiking were suddenly shattered, and new suspicions were raised about 9 Livingstone St., the boarding house where she lived. 
Suspect in 1995 still a suspect
Police now had information to believe Drover's remains were hidden beneath the concrete basement inside the home. 
What that information is remains undisclosed. 
In November 1995, the new tenants of the home were asked to leave and a contractor tore up the floor.
Police, though, were frustrated with the results. Drover's body wasn't there.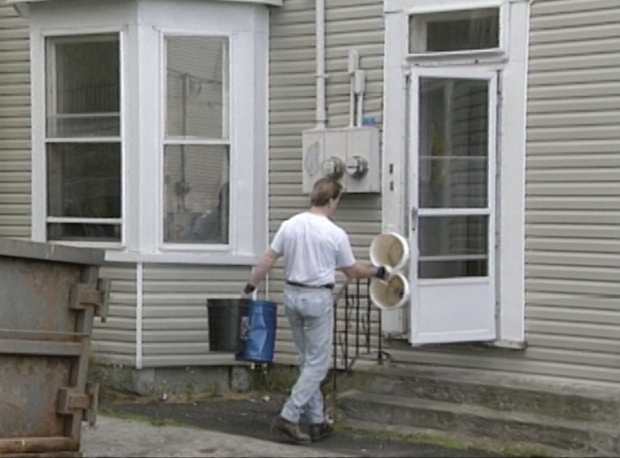 "In 1995, the investigator at the time — wasn't me — was satisfied that they had reasonable grounds to believe that Sharon Drover had died as a result of foul play," Warren said.
To this day, that is still the theory, and the suspect police had in 1995 remains the suspect today, Warren said. 
But without a body and further evidence, no charges have ever been laid.
While the Drover family suspects her boyfriend had involvement in her disappearance, the RNC said he was questioned several times and was not a suspect.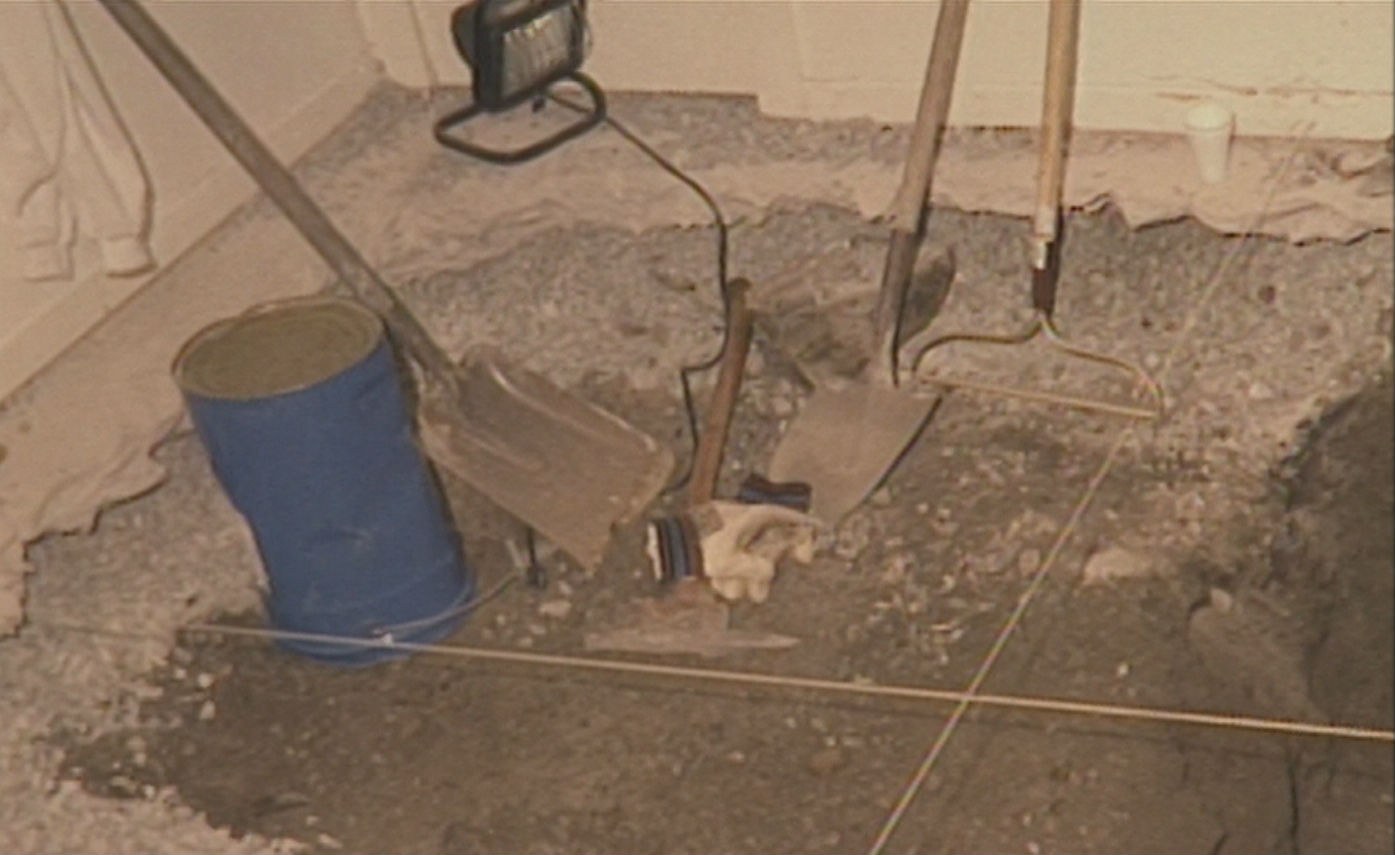 What's in file #1979-1025?
In a secure evidence room at RNC headquarters in St. John's, there's a big blue plastic box. 
Taped on the front is a sheet of paper which reads: Sharon Drover RNC file #1979-1025.
It's a full box of evidence — all of it leading nowhere.
Warren was the last person to have a crack at it.
But a missing persons case from 1978 has its challenges.
Many of the tools that help police crack cases today — cellphone data, CCTV surveillance video, DNA evidence — are in this case not available to the RNC. 
"The second hindrance is age. Several years have passed since that point in time," he said.
"It's quite possible — I can't say this for certain — but if there are people that witnessed something happen to Sharon Drover, those persons based on the passage of time may have passed away and that, of course, is a huge obstacle for us."
Bodies found in U.S.
In 2010, Warren received two phone calls from separate police agencies in California and Texas, respectively.
"They had some reason to believe some unidentified remains they had in their possession may have been Sharon Drover," he said.
The RNC collected DNA profiles from family members and sent them to the States, along with Drover's photographs and dental records.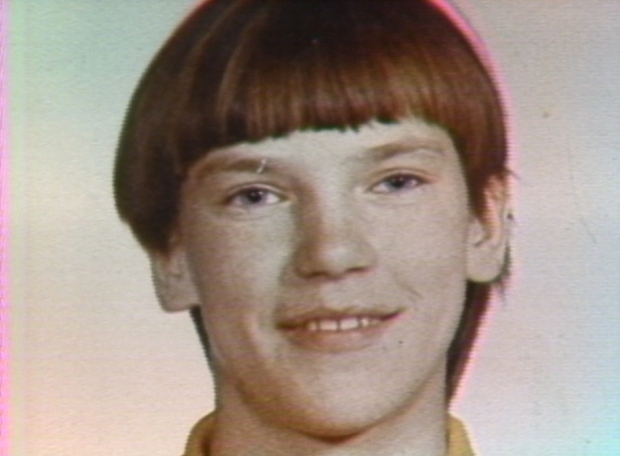 Theresa Drover said police in California had received an anonymous email that police would find the body of Sharon Drover in an area of San Bernardino. 
A body had, in fact, been found, she said, but it wasn't Sharon. 
"It was very upsetting for a long time not knowing, always wondering, when are you going to get a call that this is her," Theresa Drover said.
"Then to finally get a call saying, 'It's not her.' And thinking all this again. We have to go through all this again. How many more times do we need to go through this?"
Theresa Drover's love for her missing sister emanates as she tells stories of the two of them together.
She's hesitant to show one of few photos of Sharon that she has. The bangs on the young girl's head askew — evidence of a poor hair cut by Sharon and Theresa's foster father. 
"It's embarrassing!" she laughs.
Memories are all that she's left with.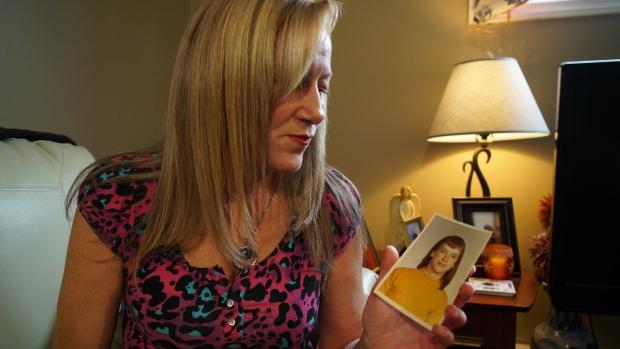 Sharon Drover would have turned 57 earlier this month. 
Her younger sister, who was just 12 when Sharon disappeared, is well aware of how much time has passed without any answers.
Theresa Drover tries hard to remember her "cool, older sister" and the things they did together.
She hopes others will try hard to remember, too. To remember anything, any detail that may lead police to finding Sharon Drover.
"I always hoped for many many years that she was going to be found alive. But I know now that's impossible," Drover said.
"But still hoping that we're going to find remains and put closure to it and worry about or wonder where she is."
CBC's special series Last Seen takes a deeper look at missing persons cases in Newfoundland and Labrador. 
The next instalment will be released April 3.