Aaron Dragonetti arrived in St. John's as quietly as he left — that is, if he ever did leave. 
In November 2014, the Royal Newfoundland Constabulary got a call from a concerned mother.
She said she hadn't heard from her 31-year-old son for months.

The RNC's investigation led them to Southside Road in downtown St. John's, and that's where it ended.
Swept to sea ... or foul play on George Street?
An empty hotel room & the luggage left behind
The mysterious case of Sharon Drover
Dragonetti had not been in St. John's long. Airline records show that he flew to the city from British Columbia in June 2014.
There are no records that show he left, or resurfaced anywhere else.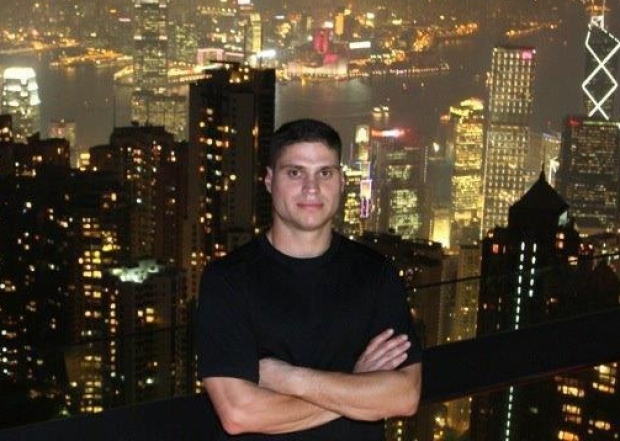 "We knew that he had some friends here in St. John's and we also established that once he was here he began a relationship with a woman that lives in St. John's," said Insp. Tom Warren, the former head of the RNC's major crimes unit.
After the relationship ended in July 2014, Dragonetti stayed in the city for several weeks, police say.
Then, around 4 a.m. one August morning, Dragonetti woke up the woman he was staying with on Southside Road.
There was an emergency back home, he said.
He had to go.
"To the best of our knowledge that is the last anyone has seen or heard from Aaron Dragonetti," Warren said.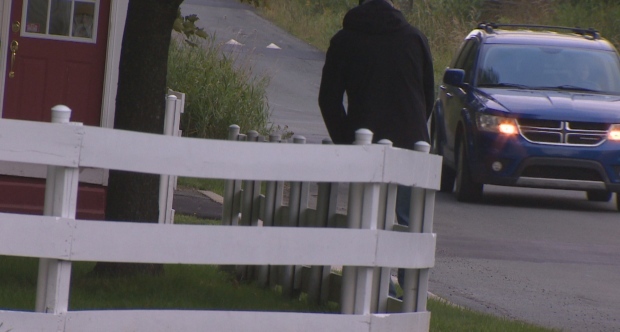 To this day, police have not found out what the emergency was that caused his abrupt departure — or if there even was one.
"We spoke with family members, we spoke with friends and associates that Aaron had in St. John's, we spoke with friends and associates in British Columbia, and have yet to establish what that emergency was," Warren said. 
When asked about the case by CBC, the woman who Dragonetti was staying with said Dragonetti just up and left.
The woman's son, Gordie Bishop — who would later be banished from Newfoundland in 2016 for seriously injuring a police officer by dragging her with his car — posted on Dragonetti's Facebook page during the summer he went missing.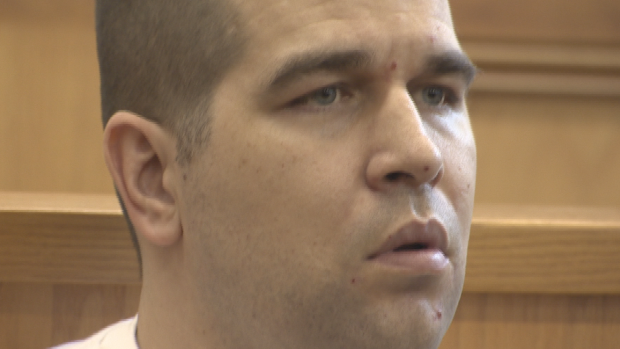 Gordie Bishop's sister, April Bishop, was the woman Dragonetti had been dating.
CBC's request for an interview with her went unanswered.
While Dragonetti didn't have a criminal record in St. John's, Warren confirmed he had friends who did. 
On the west coast of the country, Aaron Dragonetti's older brother, Dan, fears what may have happened.
"We really have no idea and are quite clueless," Dan Dragonetti said in an email.
"A far-flung theory is that Aaron left the country for Vietnam, but we have no evidence of this."
Who is Aaron Dragonetti?
Aaron Dragonetti is one of four brothers. He is also a twin.
He was known to travel internationally. A look at his Facebook profile — which has been sitting idle since 2014 — shows him in various parts of the world. 
By 2012, Dragonetti was working in the Alberta oilpatch.
That's where he met Colin Graham, who now lives in Kamloops.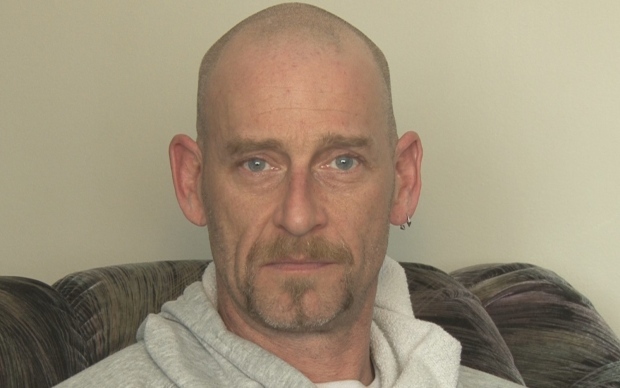 "He was very easygoing, a very laid-back guy, a hard worker. I never saw him in a bad mood," said Graham, who has since moved back to British Columbia from Alberta. 
Graham was sitting in his truck at work when he got a call from police asking if he knew where Dragonetti was. Until that point, Graham said he didn't even know he was on the east coast.
When Dragonetti failed to respond to his messages on Facebook, Graham assumed his old colleague had taken a break from social media.
"I was quite shocked. [The police] had found my name on Aaron's Facebook page and thought that I may know the whereabouts of him and that he had been missing," Graham said.
Family contact stopped in May 2014
Dan Dragonetti says his brother earned his Class 1 driver's licence not long before he went missing. 
Before coming to St. John's, Aaron Dragonetti was driving trucks in the oil field in St. Paul, Alta.
The family lost contact with Aaron in the spring of 2014, months before he went missing, Dan said.
"Someone in our family – usually my mother, or Aaron's twin brother – would typically receive a phone call every few weeks from Aaron," said Dan.
"Around May 2014, we stopped hearing from Aaron and he didn't respond to any attempts to reach him by phone and online."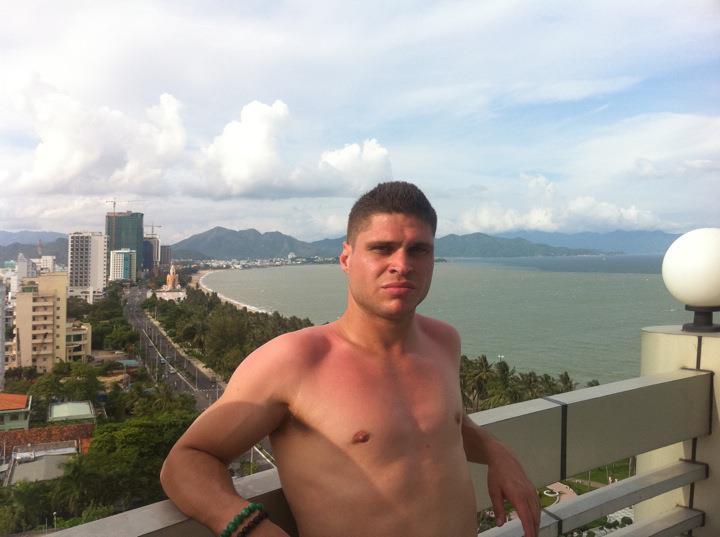 The Dragonetti family is left with unanswered questions, and, they say, sometimes contradictory information.
"We appreciate any efforts the RNC makes in solving the mystery of Aaron's disappearance, but the steps they've taken to date and what information they have is unclear to us," Dan Dragonetti said. 
He's been told his brother's bank account hasn't been accessed since his disappearance, that there's no record of him leaving the country, and that the vehicle he had been driving was not registered to him.
The family has requested a copy of the police file. 
They were told they cannot access it.
Flight in, no flight out
While Dragonetti arrived by plane, there are no records suggesting a person by his name ever left the province.
But Warren is quick to point out that there are other options, like hitching a ride on the Marine Atlantic ferry to the mainland, or using a fake passport.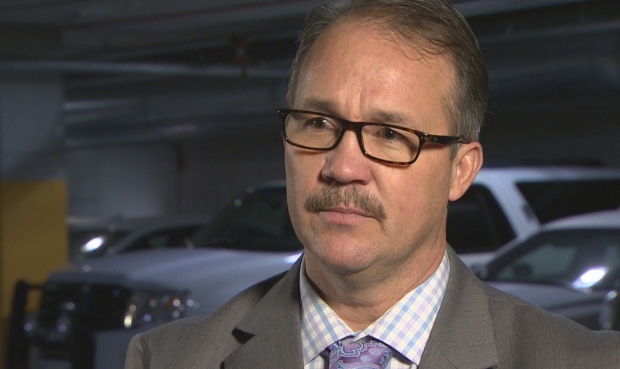 "At the time he went missing, we believe he had two cellphones that he was utilizing," said Warren. 
Neither phone was in his name. 
"We also received information during the course of our investigation that he would change cellphone numbers, change cellphones on a pretty regular basis."
Warren said the RNC has "exhausted investigative techniques" in terms of his cellphones, as well as contacts with friends and associates. 
No evidence of murder
Without new information, the RNC is out of options in hopes of finding Dragonetti.
"We have no evidence to support or suggest he met with any foul play here in St. John's, but on the contrary we have no factual evidence to suggest he left the province," Warren said. 
"Outside the friends that he had, we had no real reason as to why he would have come here."
Warren said the RNC had help with its investigation from police forces in other jurisdictions but it didn't lead anywhere. 
As the RNC cannot say with certainty that the disappearance of Dragonetti was the result of a criminal offence, there are no suspects.
Back in Kamloops, Aaron Dragonetti's name comes up occasionally by those who worked with him. 
They wonder where he is, and if he's OK.
"Well, if he's out there, hopefully he's doing OK," Graham said with a pause.
"And maybe we'll hear from him one day."
CBC's special series Last Seen takes a deeper look at missing persons cases in Newfoundland and Labrador. 
The next instalment will be released on April 10.