I'll never forget walking down a snowy street in Stanley Mission, Sask., near the edge of the Churchill River, and the group of inquisitive kids that ran up to me.
They wanted to know everything about what I was doing. Who are you? Why are you here? How does your camera work? What does the water look like when we hit it with a stick?
They were truly curious and wanted to know every last detail.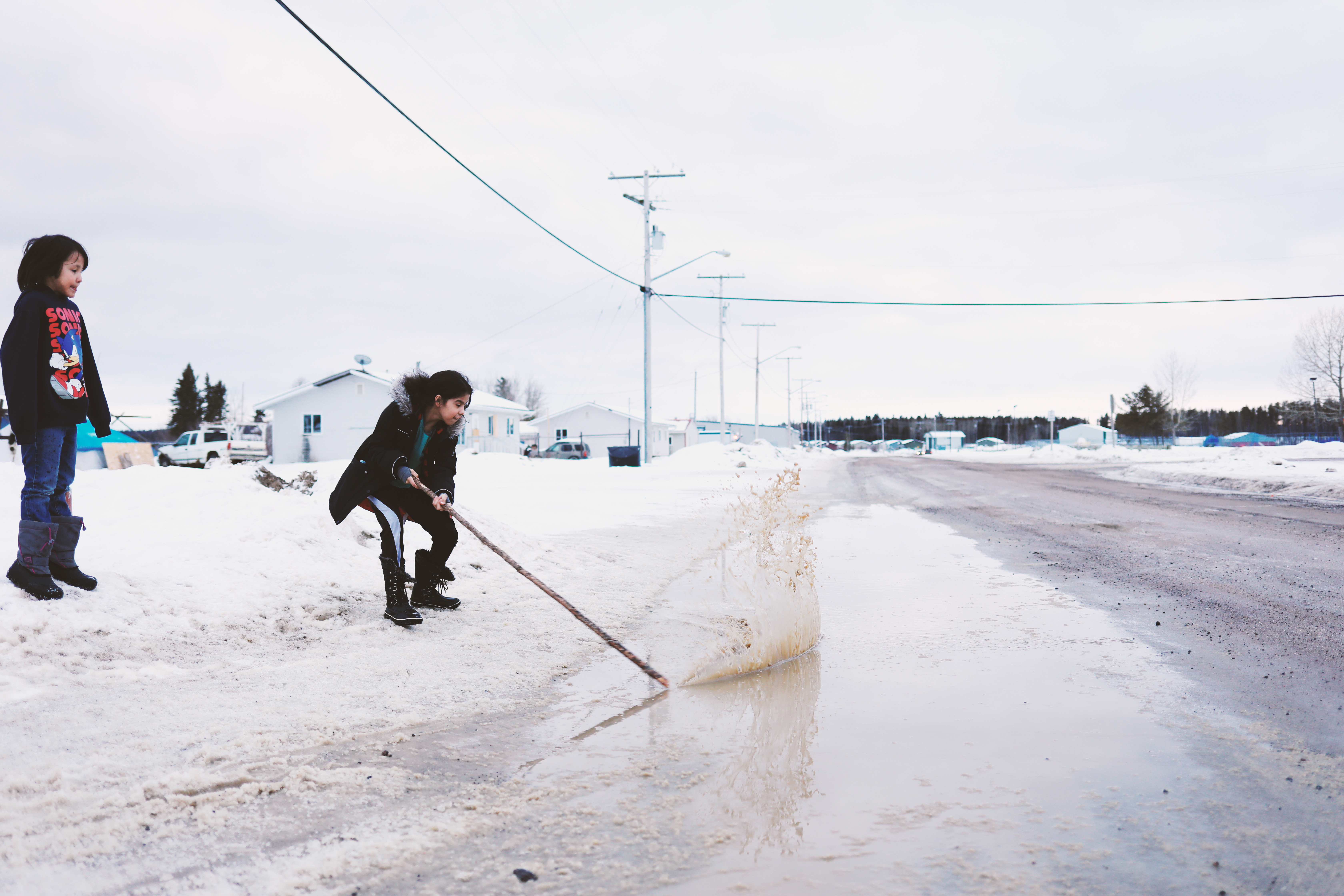 Chatting with them led to some accidental, genuinely happy photographs.The experience took up a chunk of shooting time, but it was fantastic. Worth it.
I showed them the photographs on the small screen at the back of my camera — and they had more questions. I did my best to explain how the camera functions and promised to send them the photographs when I could.
One stack of 5x7 printed images later, I hope it will remind them to keep asking questions, stay curious and find out how things work.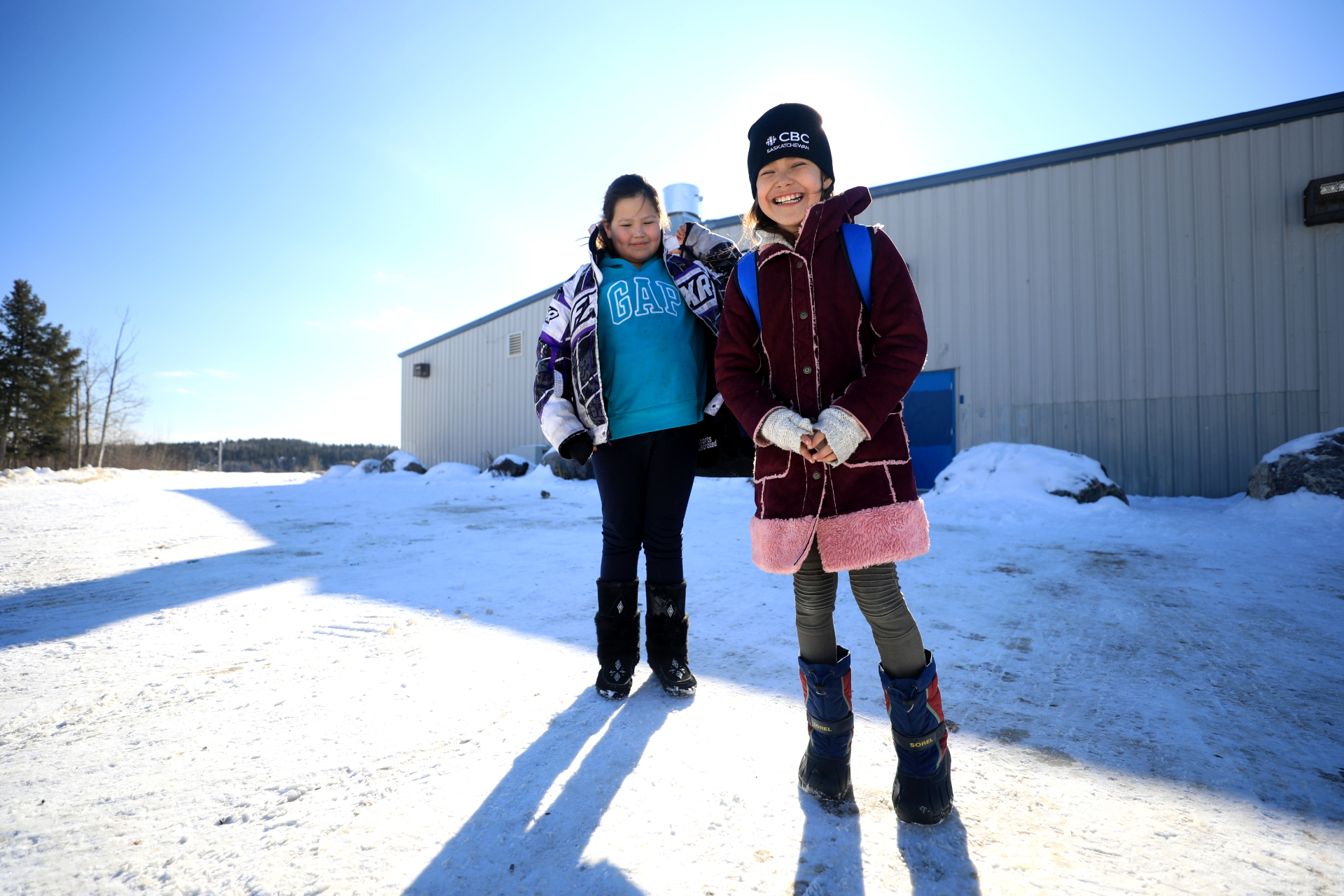 My trip to the northern Saskatchewan community, and the stories people shared, certainly serve as a reminder of this for me.
I wanted to visit Stanley Mission to learn more about how community members were working to connect with young people.
In 2016, the area was rocked by a string of youth suicides. Despite that tragedy, and other problems it faced, residents were stepping up to make things better. We wanted to tell those stories.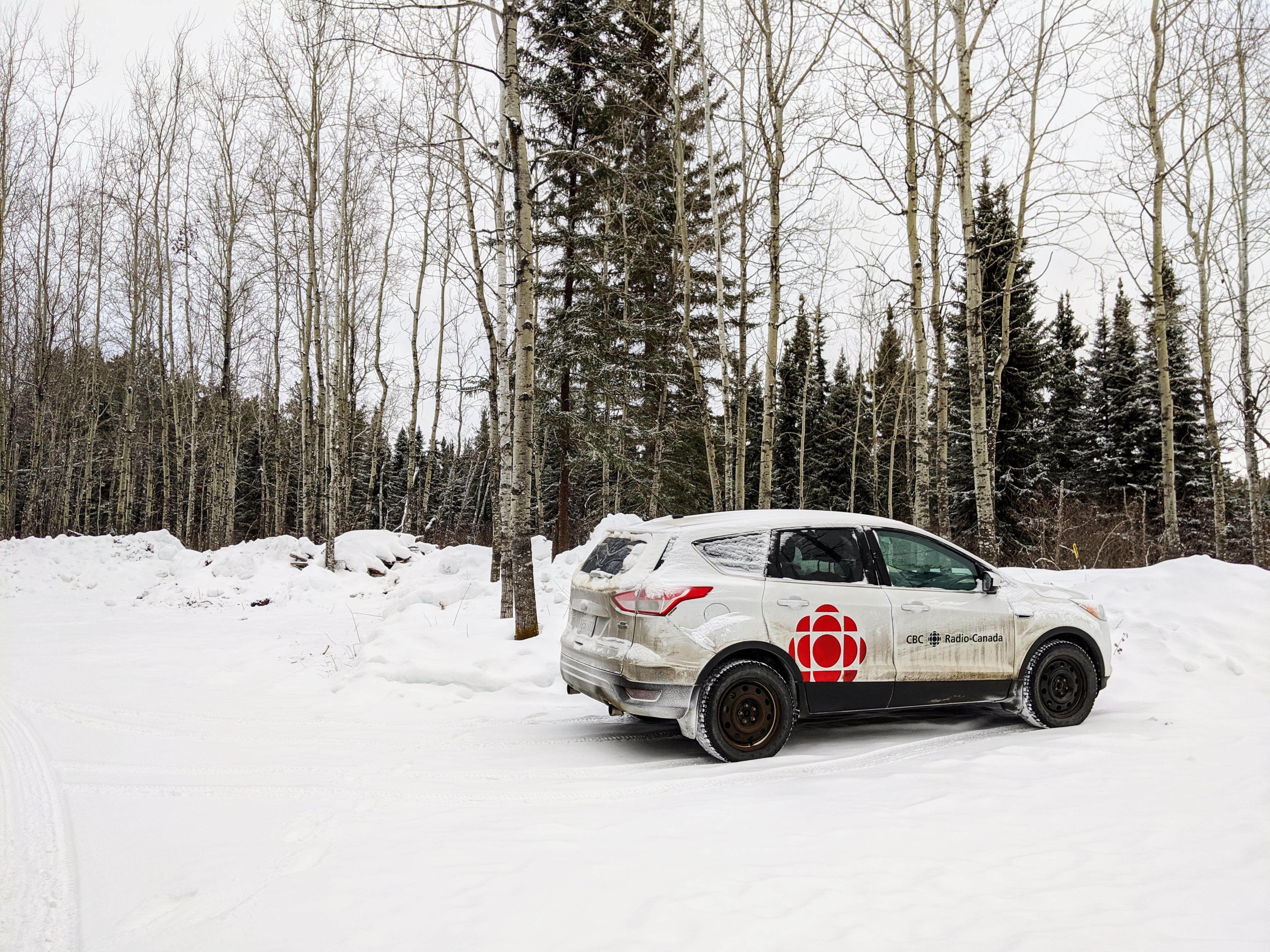 In early 2020, I got the opportunity to do so. CBC Saskatchewan decided to set up our station's first Pop-Up Bureau — a small, mobile news gathering operation — in Stanley Mission. The bureau included CBC journalists Ntawnis Piapot and Madeline Kotzer.
Piapot, who is Nehiyaw Iskwew from Piapot Cree Nation, held two one-hour sessions with the youth at the high school to talk about how she came from poverty and her journey to be a reporter at CBC.
The trip now feels like a lifetime ago. When the coronavirus hit Saskatchewan, all Stanley Mission stories and features were put on hold with an unknown resume date. Now that we've all settled into new, pandemic routines, there was time to work on the project once again.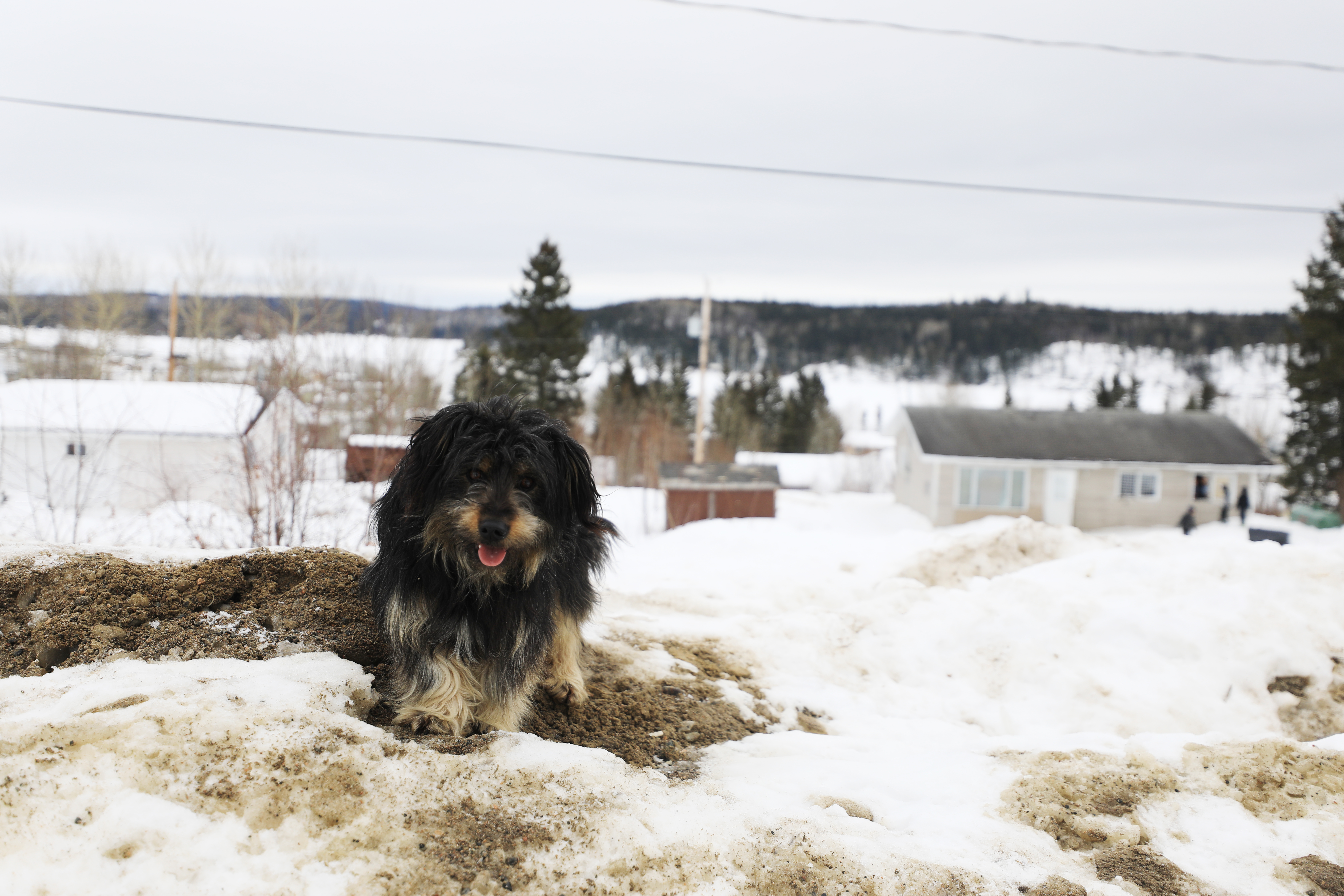 On February 24, 2020, I was a stranger driving into the tight-knit town. In the beginning, a big CBC vehicle driving around the streets attracted some strange looks. However, the band office welcomed us with open arms and Sallie McLeod, the director of education, gave me a tour on the first day.
McLeod is a strong, kind woman who adores her work and family. She lights up when she talks about the teachers in her schools and shines with pride when she talks about her hometown.
McLeod explained how they worked to upkeep homes, renovate schools and the history of the area. Throughout the trip, McLeod was a gracious host and helped introduce us to Isabelle Hardlotte, the land-based teacher, both principals and also helped us get filming permission for anything we needed.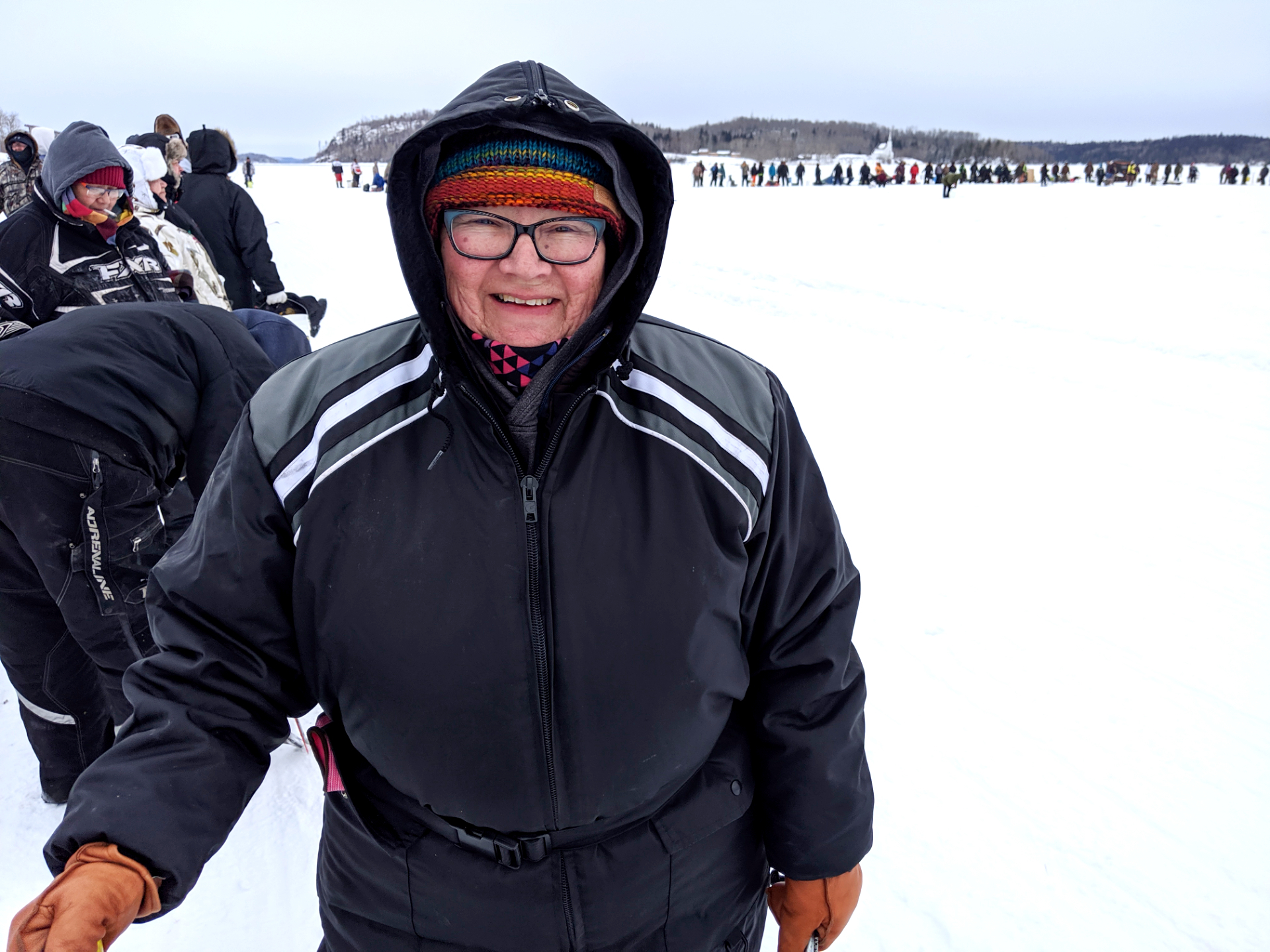 McLeod was first introduced to us by someone who isn't from the community, Eliza Doyle. Doyle first came to Stanley Mission for a month in January 2019. She fell in love with the people and the place. Now, she returns when she can to teach and help spread music to those who care to listen.
The grey-haired, roaming musician is basically a can of bubbles. She served as a connector for us and she literally gave one of our very chilly journalists the boots off her feet.
Doyle helps anytime she can. She helped our team judge a talent showcase, travel to the Nistowiak Falls, meet musicians, artists, community members and became a friend through the process.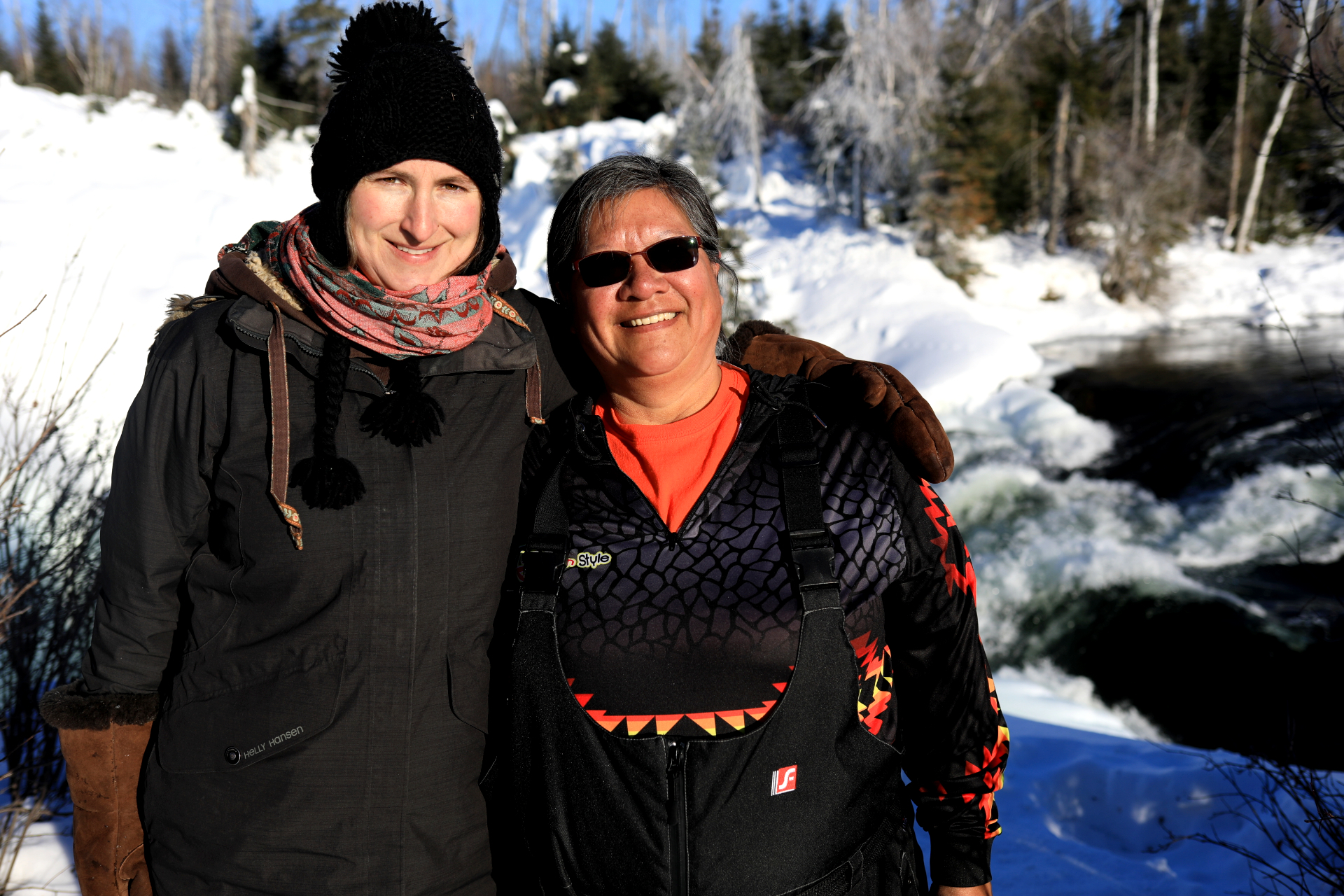 McLeod, Doyle and dozens of residents embraced CBC's presence in the community. They even let us play snowshoe baseball with them.
The sport is a tradition during the annual winter festival. People have been batting and catching, all while tripping over snowshoes, for the past 20 years; and it can get playfully competitive.
The high school team needed an extra player, so my producer — CBC's Madeline Kotzer — stepped up to the plate even though she had never run in snowshoes before (and isn't exactly sport-inclined).
The game was filled with cheers, laughs, taunts and Kotzer was cheered on as she tagged an opposing player out on 3rd base. We were treated as friends. We left the makeshift pitch on the frozen river feeling warm; even though it was cold outside.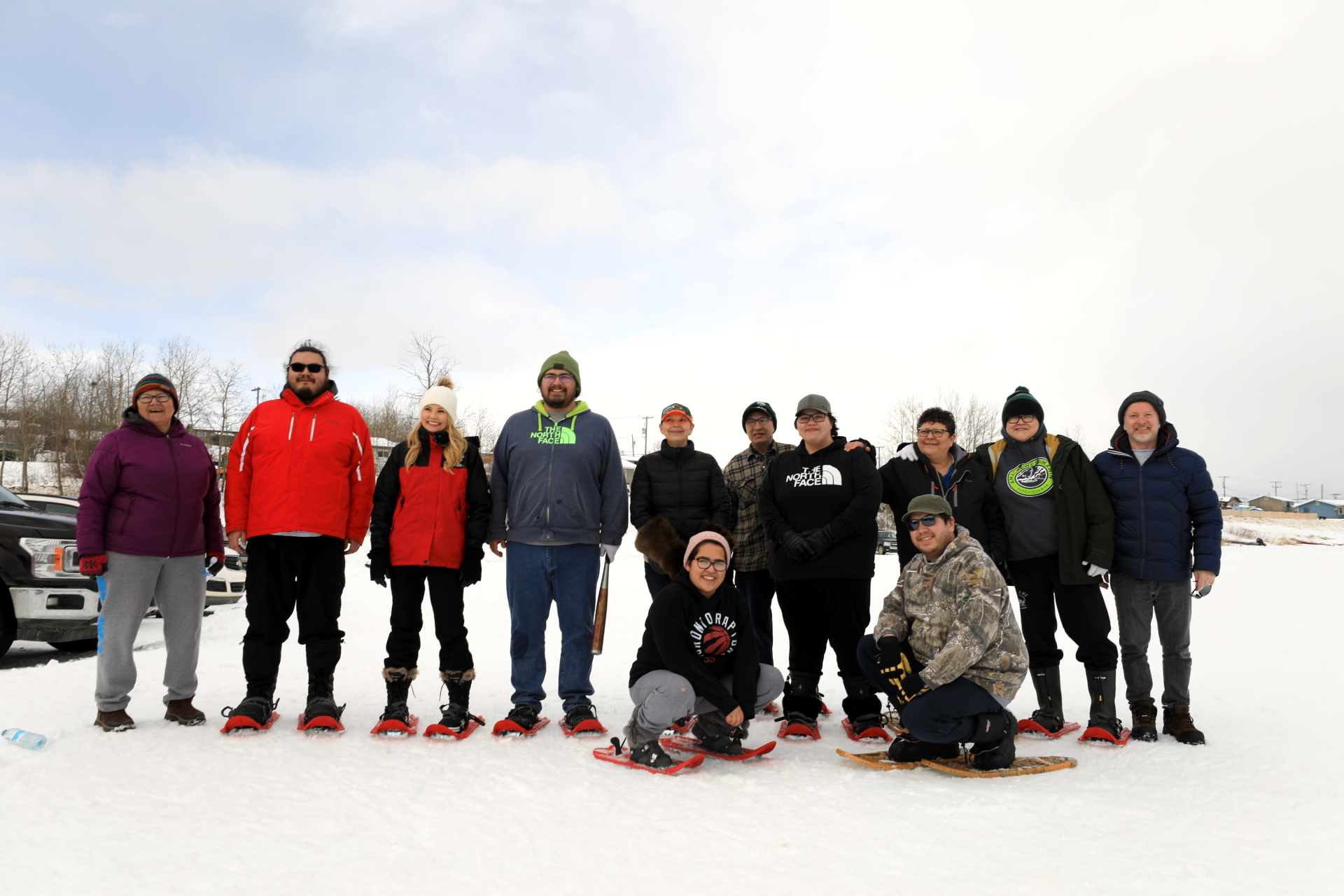 The teachers and the students also warmed up to us, sharing incredible stories.
Young kids and high schoolers were filled with questions. Questions about CBC, about the DSLR cameras we were using, about being a reporter. Their inquisitive faces were full of smiles.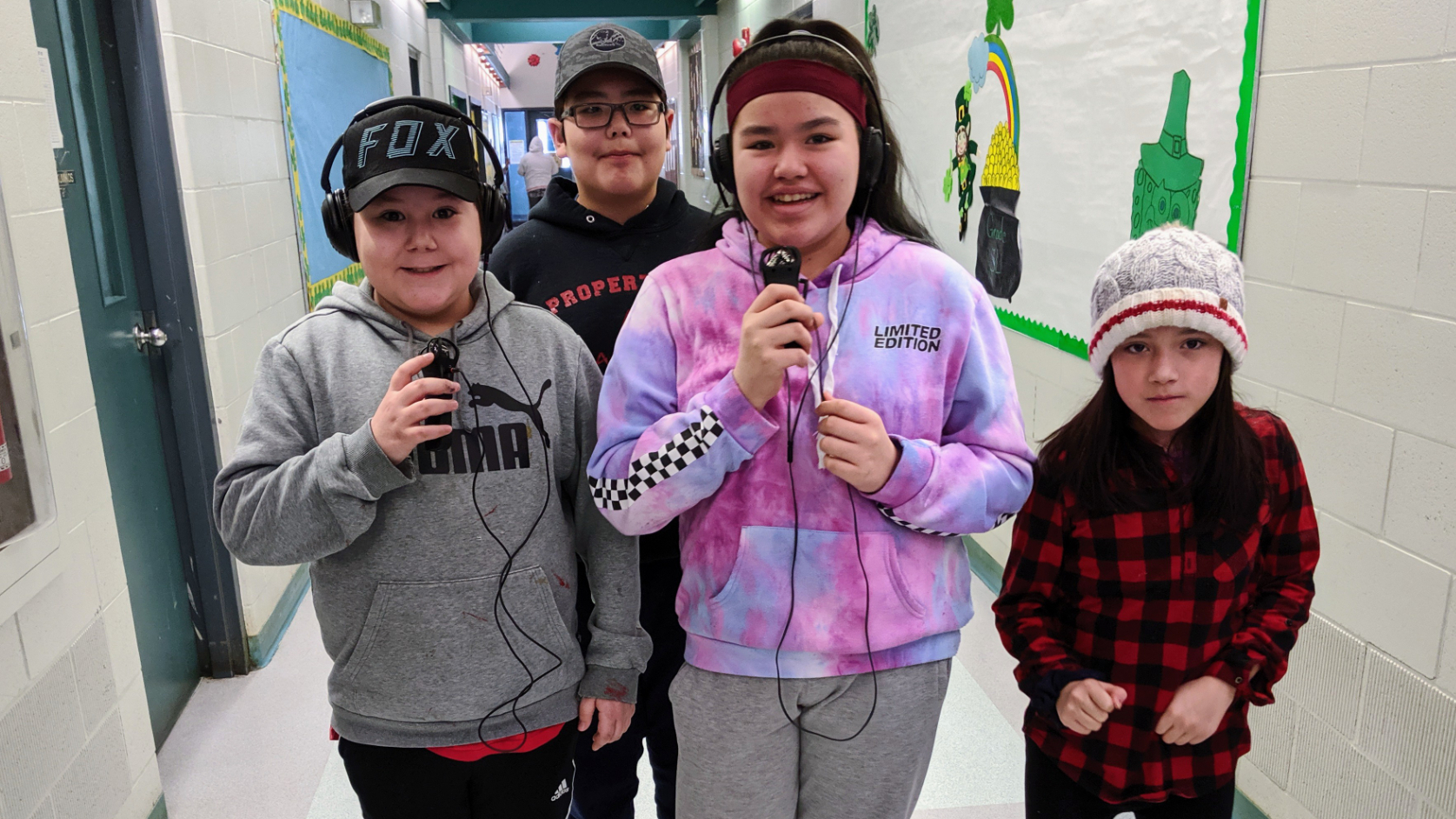 I am thankful for the patience community members had for us. So many people were happy to answer questions, ask questions, chat and just spend time with us. I could see by the way people related to each other that everyone is close there. They care for each other and really cherish time together.

In the weeks that followed, the pandemic changed life for everyone. I reached out to Saliie McLeod and Isabelle Hardlotte to see how they're doing.
McLeod said in the beginning, things were quickly changing. Each family was given an enrichment activity for when the parents or guardians feel like it is the right time. McLeod says teachers are mainly there to help people access resources and check in on students.
Hardlotte said she took some time to be out at the cabin with her grandsons and even learn some more traditional skills. Hardlotte is a residential school survivor who feels at peace when she's out on the land. She said this is the perfect time for people to get back outside.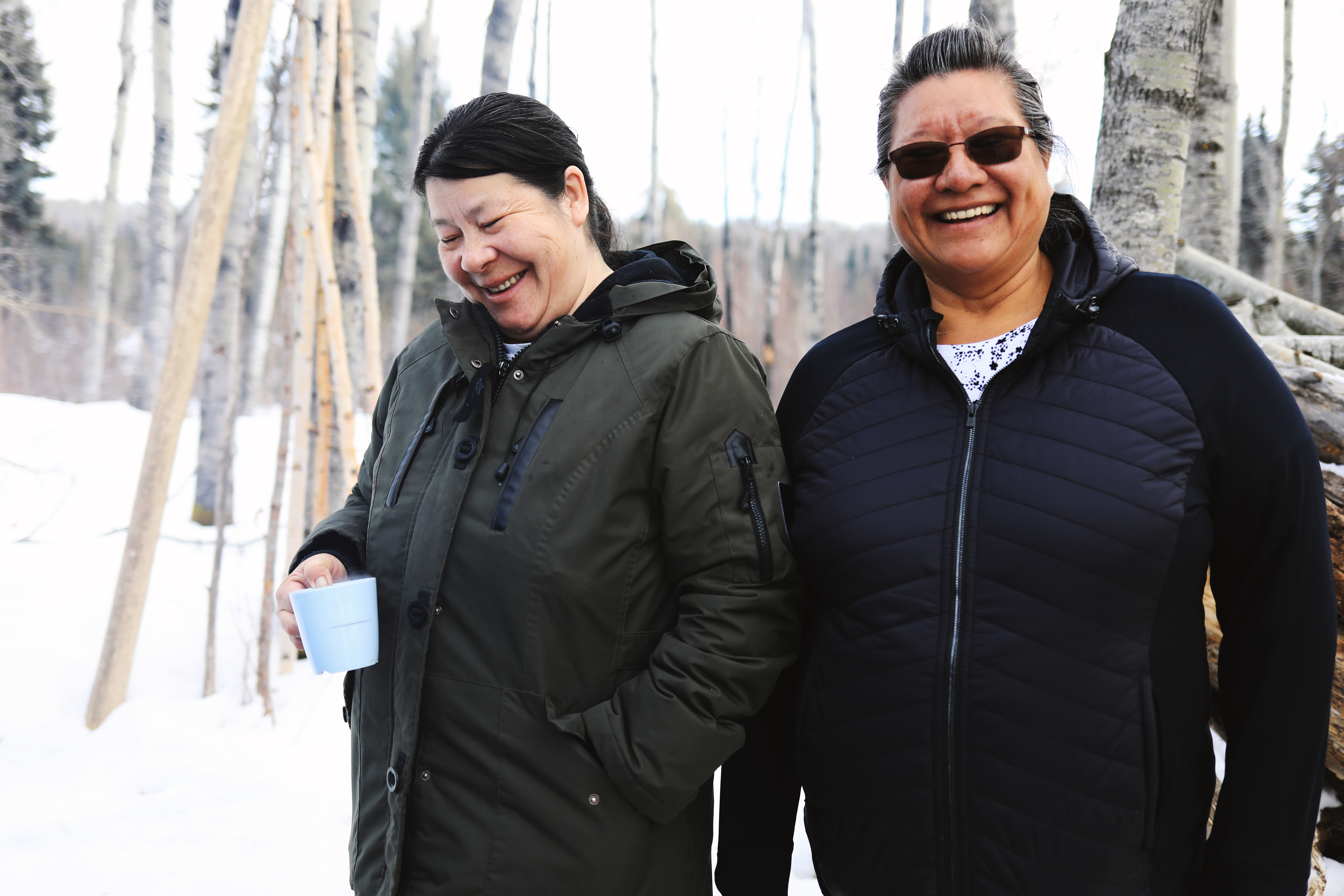 Life outdoors makes sense here. Living off of — and learning from — nature is something this community has done for generations.
A pandemic may be a catalyst for some to reconnect to this truth. But for people like Hardlotte, it's always been the best path into the future for the kids she works with. And, this is something I will explore in the stories I plan to tell about Stanley Mission.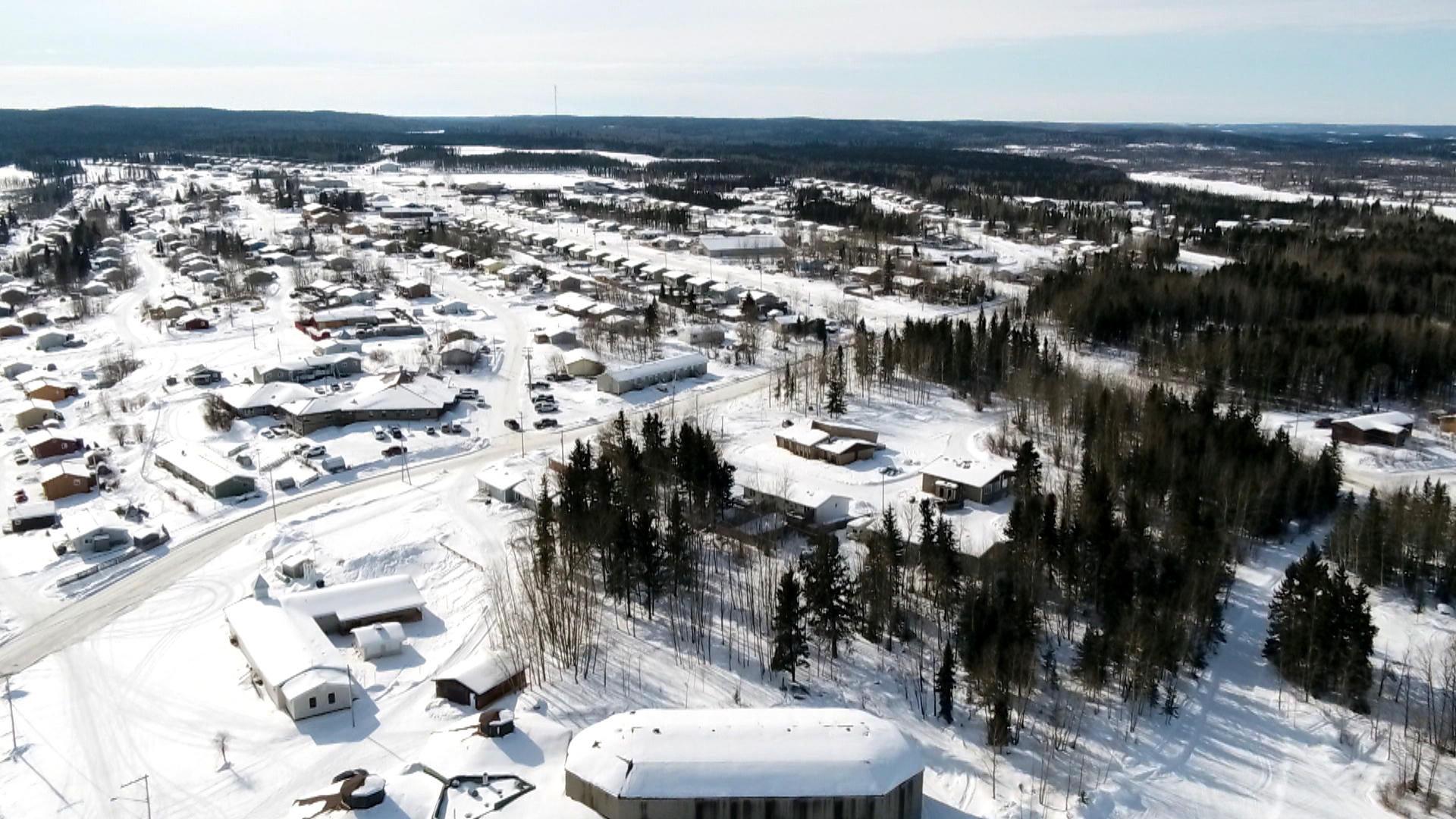 On my last night before leaving, I sat down for dinner with McLeod at Chester's Chicken (famous for its fried chicken and comfort food) for a farewell dinner.

I asked McLeod a question I had been wondering about all week: why did you welcome us so completely?
McLeod answered my question with one of her own: if we don't open our arms to others, how can people understand our life? Our love and passion for the land?
The conversation stays with me. As I continue my career as a journalist, I will endeavor to exercise the same patience and kindness I was shown by the people of Stanley Mission, on the Amachewespimawin First Nation.
Kinanâskomitin. Thank you.