This is the second in a four-part series examining how one company came to dominate rental housing in Canada's North. Read Part One here, Part Three here and Part Four here.
Editor's Note: One of the reporters involved in the creation of this series lived in Northview-owned housing.
More than three years. Maybe four. That's how long Verna Beaulieu said the glass has been broken in the window next to her son's bed at her home in Yellowknife's Dorset Apartments.
Its exterior pane of glass was smashed by someone outside. Beaulieu said she called the building's owner, Northview REIT, but workers told her they couldn't get to it from the inside, and it was never repaired.
In the winter, Beaulieu uses plastic to cover the window.
"I'm freezing," she said. "It's cold in here."
"I use my oven for heat up to four to six hours per day pending on weather," Beaulieu wrote to the territorial Health and Social Services Department in January. "True fact — I use my washroom and floors to know the temperature outside."
Beaulieu, as well as a neighbour in her building who wished to remain anonymous, said Northview — now Northview Canadian High Yield Residential Fund — turns the heat off in her building in the summer months. This wouldn't be a problem everywhere, but in Yellowknife, summertime temperatures can drop to single digits overnight.
Beaulieu can't take a hot shower on those cold nights, because, she said, there's no hot water. Her neighbour also said their hot water doesn't work for a whole day sometimes.
"It's warm enough for a baby and that's it," said Beaulieu, running the shower over her hand. "And maybe five minutes, it goes cold. And this is yearly, all year round."
There's something wrong with her stove, too, said Beaulieu. When she turns on all the burners and the oven at the same time, the power in her apartment goes out. It's been happening for years and she's worried the malfunction could lead to an electrical fire.
"I don't feel safe at all," she said. "I feel like I could blow up."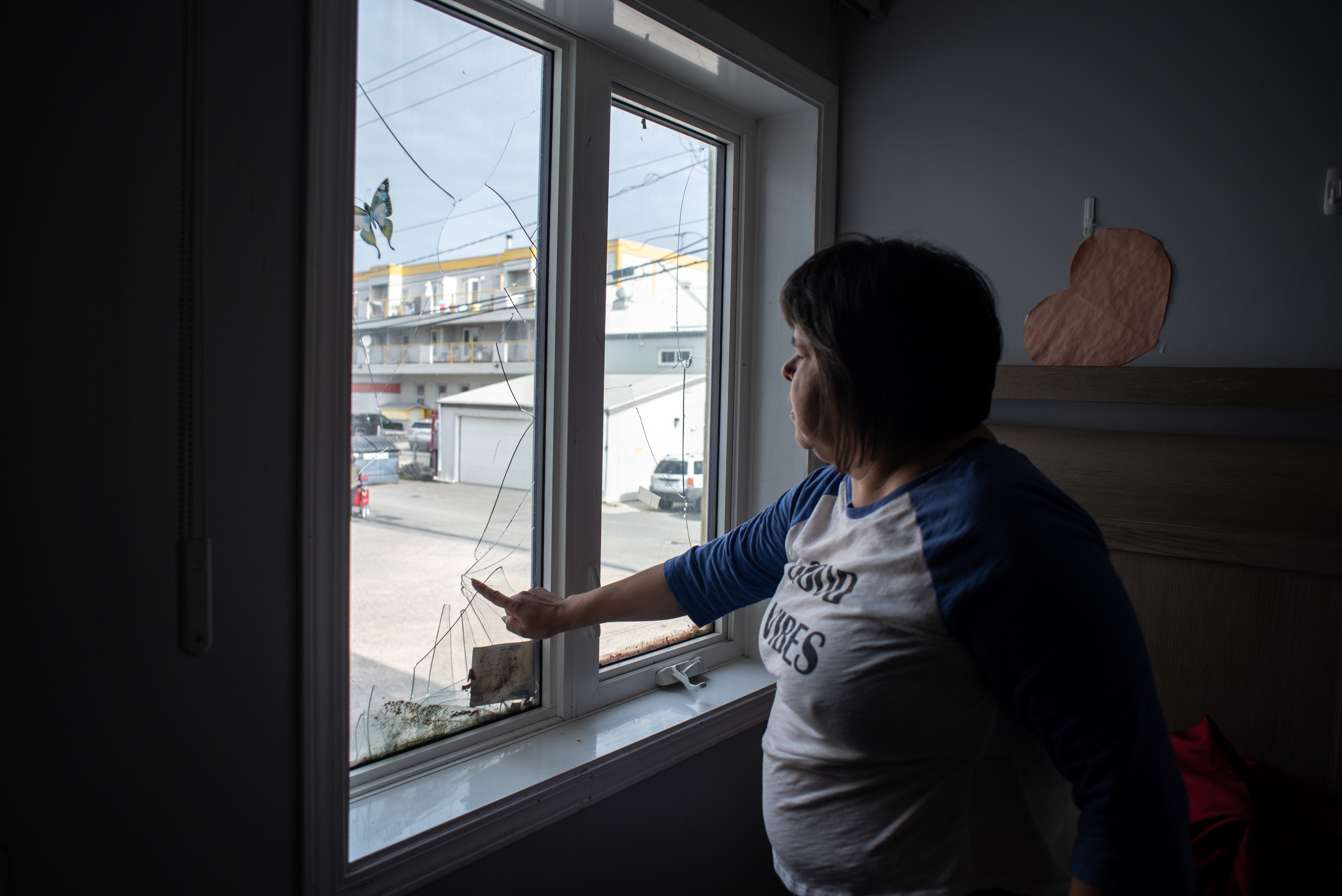 The Yellowknife Housing Authority subsidizes Beaulieu's rent and is responsible for relaying concerns to Northview.
Beaulieu said she's complained to both the housing authority and Northview so many times over the years that she's "just a headache to them now."
She said she's called and written letters, but her problems persisted, so she gave up complaining.
"I'm really stressed and tired of it," she said.
"I'm on disability. I'm on a fixed income, and I'm not on income support. I need help."
A spokesperson for the Northwest Territories Housing Corporation, which oversees the Yellowknife Housing Authority, said in an email that they review "operational matters" with Northview management on a regular basis.
The spokesperson said she was unable to comment on these client-specific issues, but that "the situation with Dorset Apartments will be reviewed."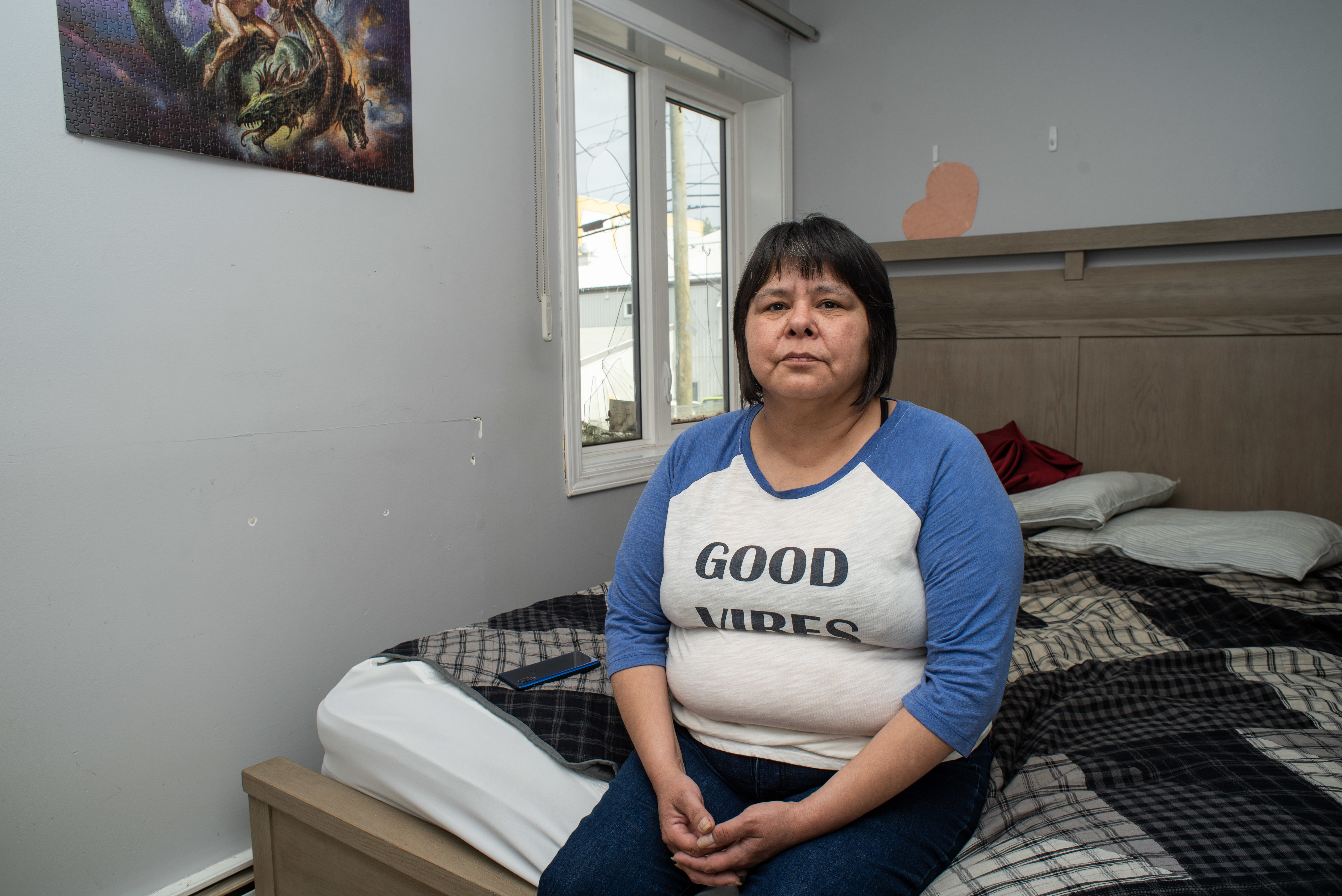 'Look for another place — as quickly as you can'
Beaulieu's experiences wouldn't come as a surprise to many who've rented in Yellowknife. In community groups on Facebook, countless posts warn renters that Northview is a purveyor of second-rate housing and the dominant player in a market with few affordable and pet-friendly options.
In recent years, Northview, which owns 32 residential properties in Yellowknife, has been called out for charging illegal pet fees and improper fees for paying rent online. Its previous iterations, Northview Apartment REIT and Northern Property REIT, made headlines for insect infestations, and for the alleged "renoviction" of subsidized housing tenants.
In September, Northview told shareholders that during the pandemic, only emergency work orders in its multi-unit residential buildings would be addressed.
In an email, Northview spokesperson Danny Roth said that the company's "primary focus" in the pandemic has been on the safety of residents and employees, and that it has adapted work protocols to align with public health guidelines.
Roth disputed the characterization of Northview's reputation as a provider of substandard housing. He also rejected "the characterization and narrative that Northview's local presence in the North and its provision of rental accommodation to northern residents is a reflection of 'dominance.'"
Roth said Northview doesn't speak publicly on individual tenant issues or on previous media stories.
CBC News interviewed 16 current and recent Northview tenants in Yellowknife and Inuvik in person and over the phone or Zoom. Nine others from these communities shared stories over email and Facebook.
Tenants across various N.W.T. Northview properties made similar complaints, from general worries about security, to specific reports of trash and feces in common areas, left uncleaned for days.
As George Lessard, a tenant at Northview's Fort Gary Apartments in Yellowknife from 2015 until the end of 2020, put it: "I simply say to anybody coming into town, 'You'll probably have to rent an apartment from [Northview] because there's probably nothing else available. Understand, it should be only temporary and look for another place — as quickly as you can.'"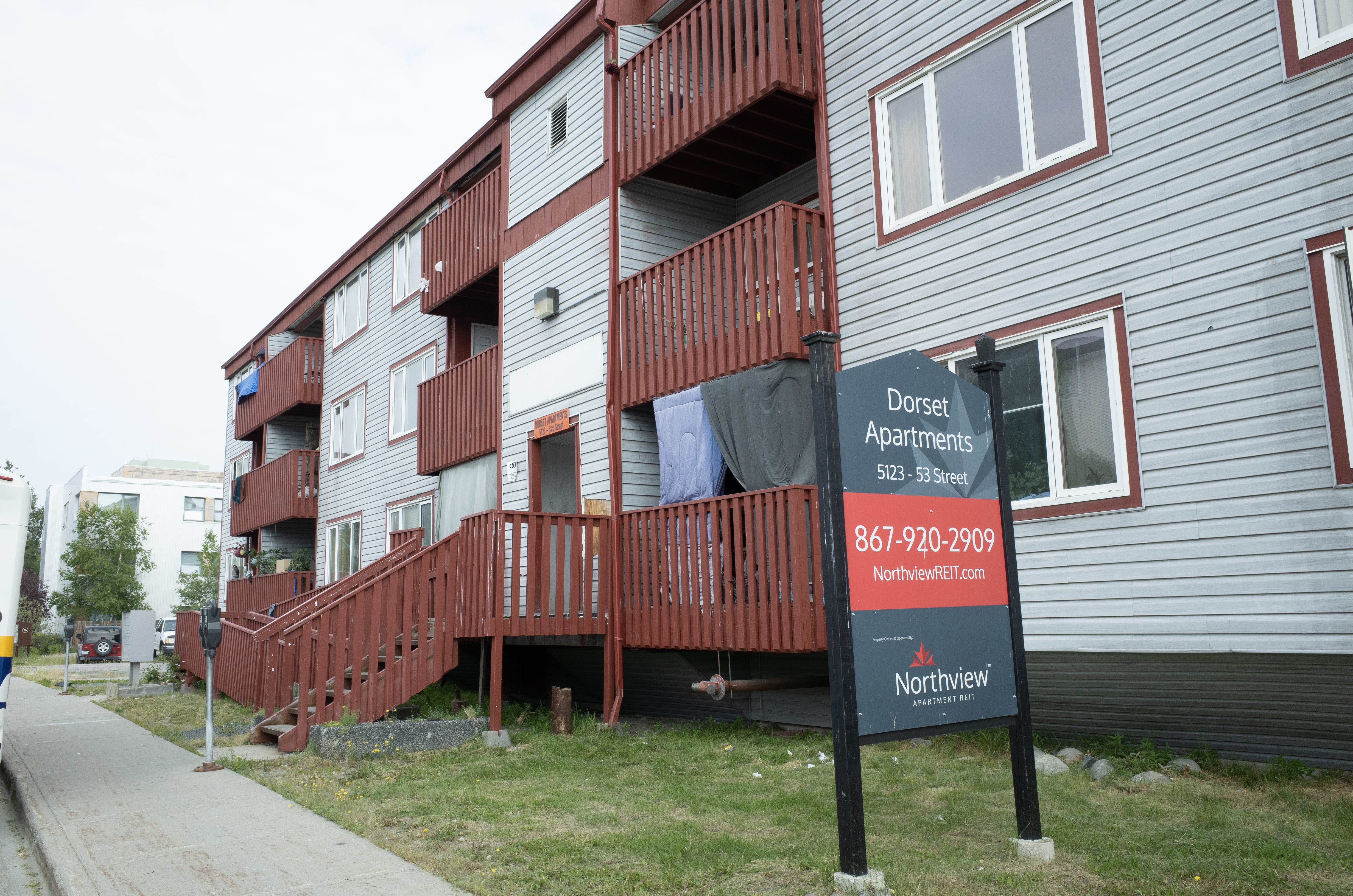 'The largest private-sector residential landlord' in N.W.T., Nunavut
Last November, it was announced that Northview Apartment REIT was acquired by Canadian real estate investment giants Starlight Investments and KingSett Capital in a deal billed as the largest apartment transaction in Canadian history. Ahead of the purchase, northern observers speculated that tenants wouldn't notice much of a difference as their homes traded hands.
Today, the newly-named Northview Canadian High Yield Residential Fund is a publicly-traded real estate fund with about $1.9 billion in assets spread across Canada, primarily in small and remote communities.
To investors, Northview describes itself as "the largest private-sector residential landlord" in the Northwest Territories and Nunavut, and the owner of "approximately 50 per cent of the rental market in Yellowknife."
But many of Northview's Yellowknife and Inuvik tenants say for years, they've endured water damage, broken windows, filthy hallways, busted locks and hot water shortages, mainly, because they don't have a choice — affordable rentals in these communities are so scarce.
Several tenants said they flagged issues with Northview informally, by telling staff they saw on the premises. Others phoned. Few made complaints in writing. A tenant of Bison Estates in Yellowknife said calling the maintenance line yielded a quicker response than emailing or texting.
Tenants provided CBC News with photos, videos, letters and Facebook posts detailing problems in their buildings, and forwarded CBC News emails they sent to Northview about their issues. Reporters also checked relevant complaints with RCMP and the City of Yellowknife. CBC News could not independently verify all complaints to Northview because tenants often did not have written records of their phone and in-person exchanges with Northview staff.
'It's exhausting'
Bison Estates is a complex of colourful townhouses that sits atop a mound of bedrock near Yellowknife's Rat Lake. When temperatures dropped below zero this past year, its sloping parking lot developed a sheet of thick, uneven ice.
Last October, Julie Normandin was carrying her sleeping toddler from their Bison Estates townhome to her truck when she slipped and fell.
"I braced her, so my arm took the brunt of the fall," said Normandin, who's lived at Bison Estates since she was pregnant with her now-three-year-old daughter.
"I definitely thought I'd snapped something in there, [my arm] stayed swollen for so long."
Her daughter was surprised by the fall, but unharmed. Normandin went to the hospital.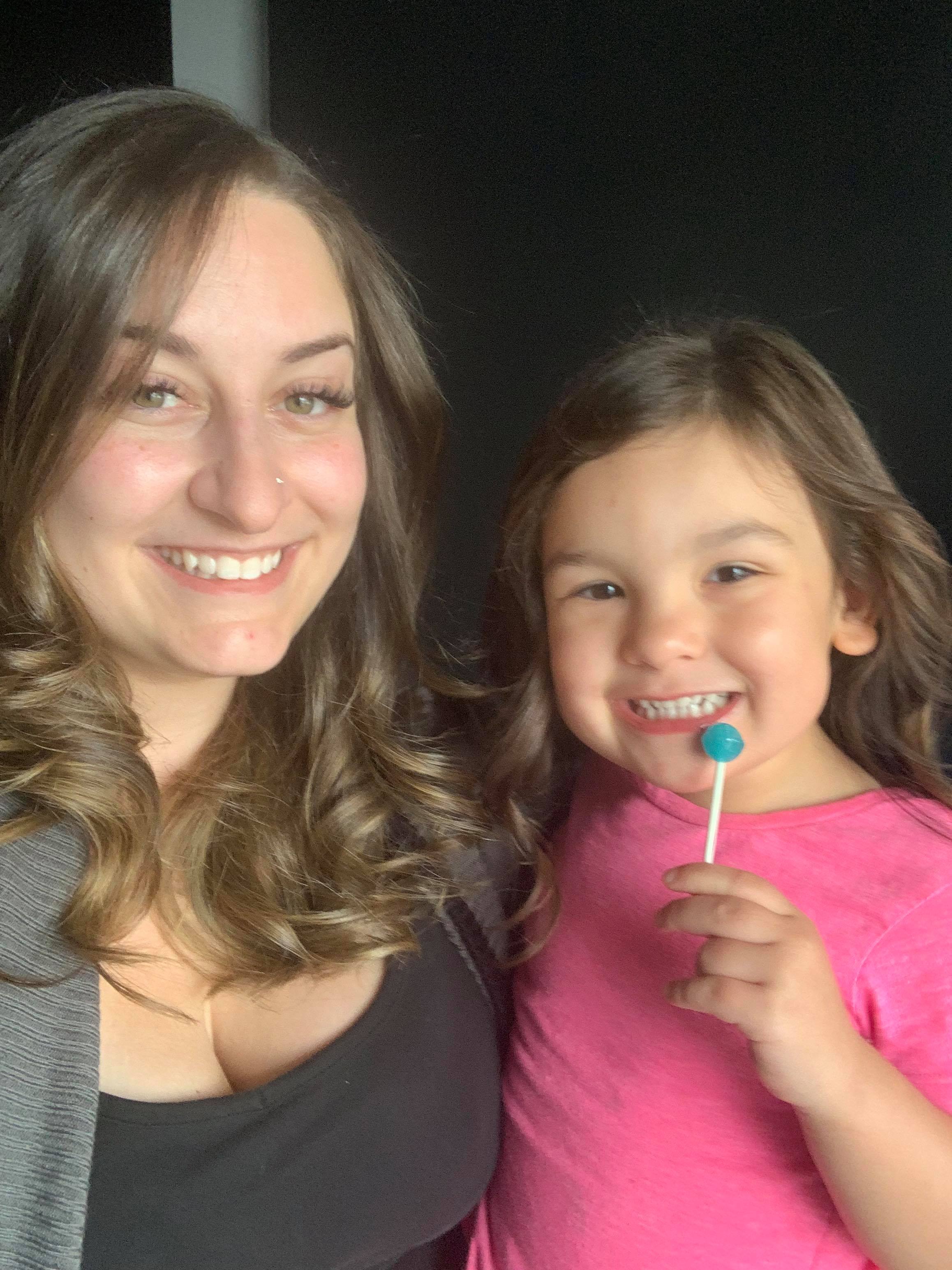 Normandin said she phoned Northview to alert them to the ice, but nothing was done.
The lack of response from her landlord is something Normandin has come to expect.
Like when water was dripping from her kitchen ceiling last year — she said maintenance crews didn't do much more than take a look.
Pieces of trash are routinely stuffed in the lock of her building's front door, keeping it from locking. Normandin said she's told Northview staff about this in person, "and they're like, 'OK, we'll get something done about it,' and nothing ever happens."
This June, when a chunk of concrete was thrown through her daughter's bedroom window, Normandin called Northview and said, "listen, like this needs to be done today because it's right beside that walkway. Somebody who wanted to can just jump over the railing and come into my apartment now."
The window was boarded up, but the shattered glass wasn't replaced for more than two weeks.
"I'm a single mom. I have to work, I have to pay daycare, and then to come home and deal with this, it's not OK," she said. "It's exhausting."
'We're not allowed to talk to you'
George Lessard, the former Fort Gary tenant, was in a different kind of bind while living in a building owned by Northview.
The 69-year-old said he faced a slew of issues at Fort Gary, which he meticulously documented and shared with CBC News. They included flooding in his apartment, alarms that beeped non-stop for days, and frequent visits from RCMP and fire crews.
Lessard said at times, like during a power outage, Fort Gary's key fob system would fail, effectively locking tenants out of the building.
"In the summer, that's not an issue," he said. "In the winter, it can be an issue."
When problems arose, Lessard said, the building's owners wouldn't hear his complaints because he was a public housing tenant.
"I have a letter from a manager at Northview, an email that said, 'Oh, you're not our tenant…. We're not allowed to talk to you.'"
Indeed, in a 2019 email Lessard shared with CBC News, a Northview agent tells him that the company can't provide him information about his unit without the written consent of the Yellowknife Housing Authority.
"There is an agreement between YK housing and Northview of how we go about communicating with regards to their units," reads the email. "They (YK housing) are your landlord and not Northview."
Territorial Housing Minister Paulie Chinna declined requests to be interviewed for this series.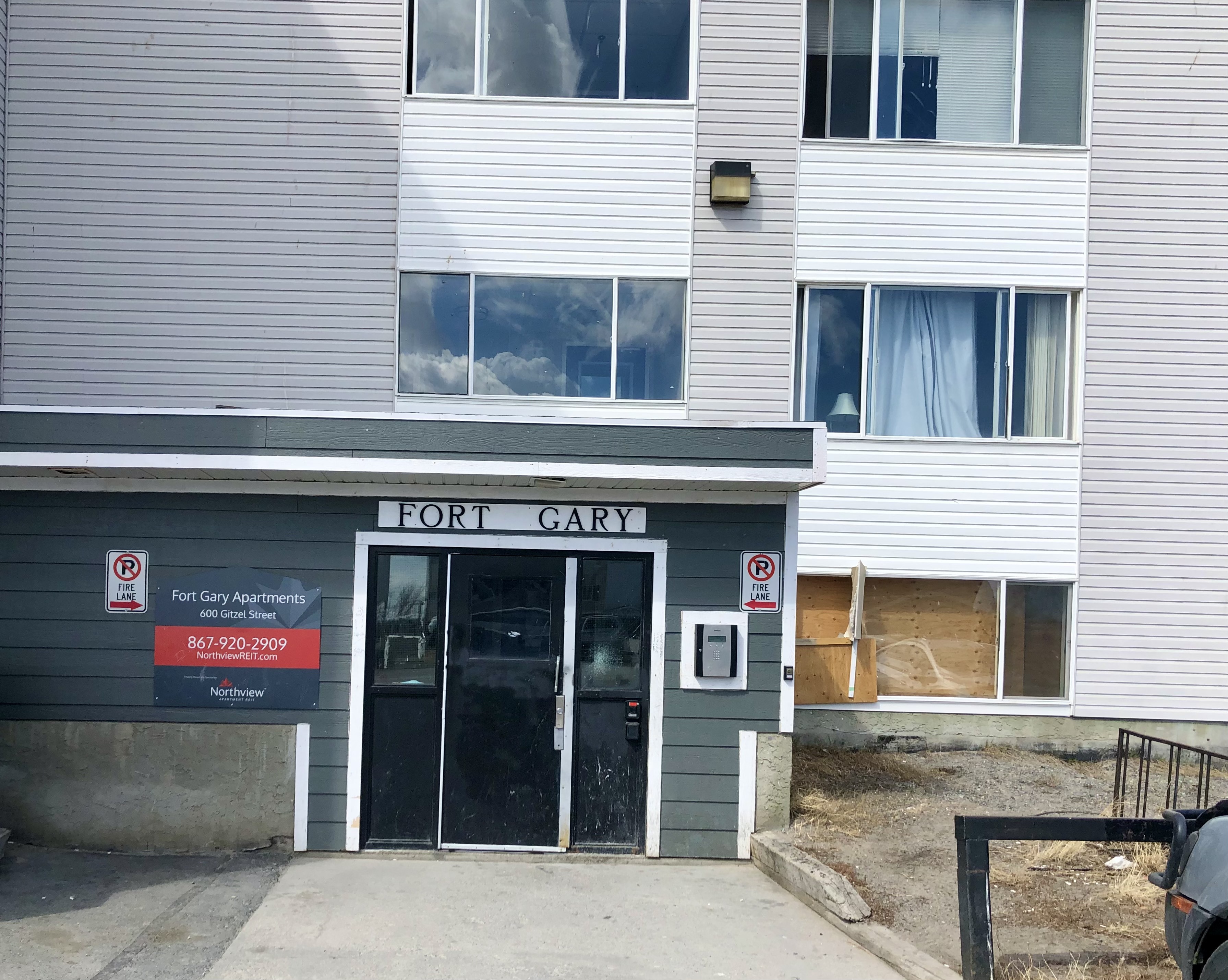 The N.W.T. Housing Corporation's rental agreement structure is such that the housing corporation is effectively the landlord for public housing tenants in Northview buildings — the middleman between residents and the company.
For this reason, said a housing corporation spokesperson, "it is recommended" that tenants complain to the Yellowknife Housing Authority first "to ensure there is a record of the complaint."
Lessard said he wasn't aware that the housing authority should be his first point of contact. To him, the ordeal was an example of "poor communication. Poor respect for the person you're dealing with."
While he would go on to call the housing authority when new issues emerged, Lessard eventually stopped complaining every time there was a problem at his building, because, he said, there were simply too many of them.
Lessard said he finally moved out of Fort Gary at the end of 2020, and into a three-bedroom house in Lethbridge, Alta., where he pays the same amount he did for his one-bedroom in Yellowknife.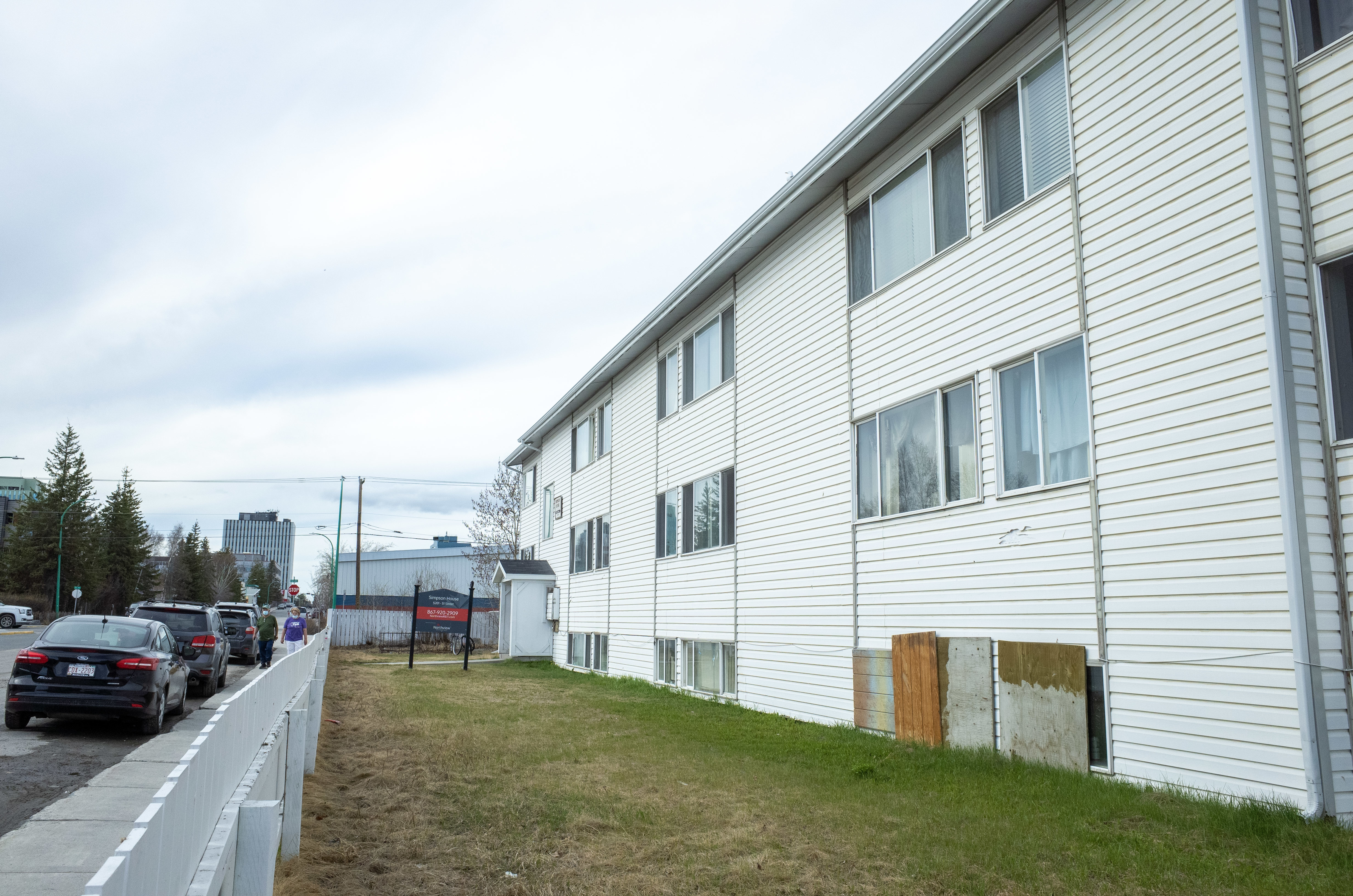 Northview's role in public housing
Northview houses many public housing tenants through agreements with the Northwest Territories Housing Corporation.
The corporation said it rents around 120 units from Northview in Yellowknife and 46 in Inuvik, amounting to 87 per cent of its residential leases.
It also supplements the rent of a number of households living in Northview buildings, but wouldn't say how many.
Julia Christensen is the Canada Research Chair in northern governance and public policy at Newfoundland's Memorial University, and specializes in northern housing security. She's also a born-and-raised Yellowknifer.
Christensen said that the territory's affordable rental market is essentially a duopoly: there's the N.W.T. Housing Corporation and there's Northview.
In a rental landscape like this, enabled by the territory's "lax" rent controls (for example, there's no cap on yearly rent increases in N.W.T.), prospective tenants have limited options, she said.
Meanwhile, "rental companies can be very choosy about who they rent to and can increase rents as they wish."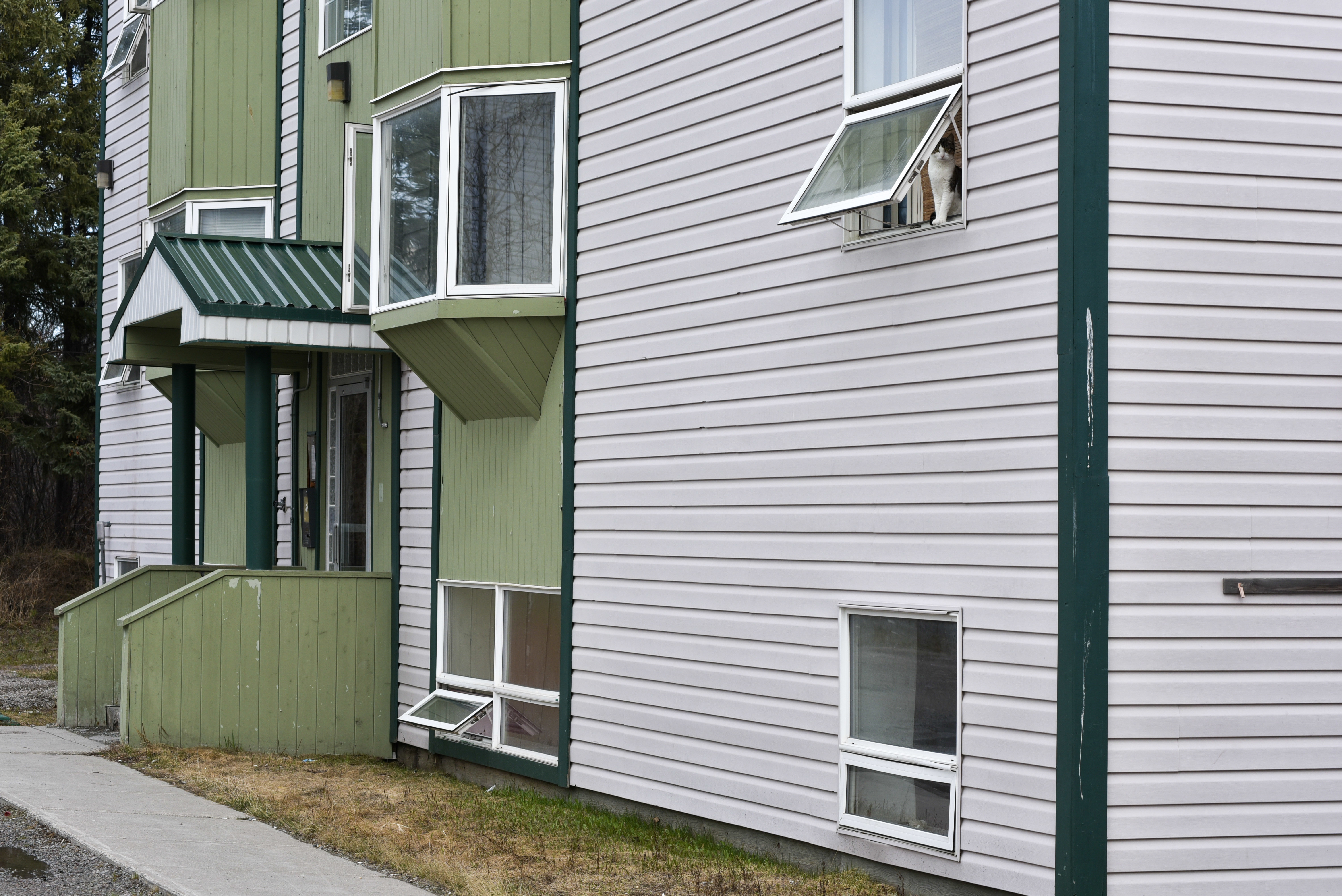 Indeed, in two emails obtained by CBC, one from September 2017 and one from February 2020, Northview REIT leasing agents ask potential tenants to plan to earn at least two-and-a-half times the amount they'll pay in rent each month.
A request like this, said Charles Dent, chair of the Northwest Territories Human Rights Commission, could have opened Northview REIT up to complaints of discrimination.
"Using a rent-to-income ratio to select tenants discriminates, usually against women, single parents and people on social assistance, and also against newcomers to Canada," Dent said.
Northview Canadian High Yield Residential Fund said it doesn't engage in discriminatory practices and denied asking tenants to have monthly earnings of at least two-and-a-half times their rent.
Christensen acknowledged that Northview has played an important role in the provision of Housing First programs, which provide housing to people who might otherwise be homeless.
But she warned that Housing First agreements can be "very precarious." If an organization backing such a program runs into difficulty getting funding, the arrangement can fall apart.
'I'm worried about it because I have a baby'
Brittney Bessette lives in Northview's Carlton Place in Yellowknife with her baby and her baby's father. She previously lived in Simpson House, another of Northview's buildings in the city.
Bessette, who is 22, rents with the aid of Home Base, a Yellowknife non-profit that helps young people with housing and rents six units from Northview.
When Bessette spoke to CBC News in June, she said that for several months, the front door of Carlton Place hadn't been working, and it was a problem for emergency services.
"The police and the fire department, nobody can get in the front door. They all have to be let in by somebody that lives there," Bessette said, adding she's had to call police, fire and street outreach numerous times.
"I'm worried about it because I have a baby. It's my safety."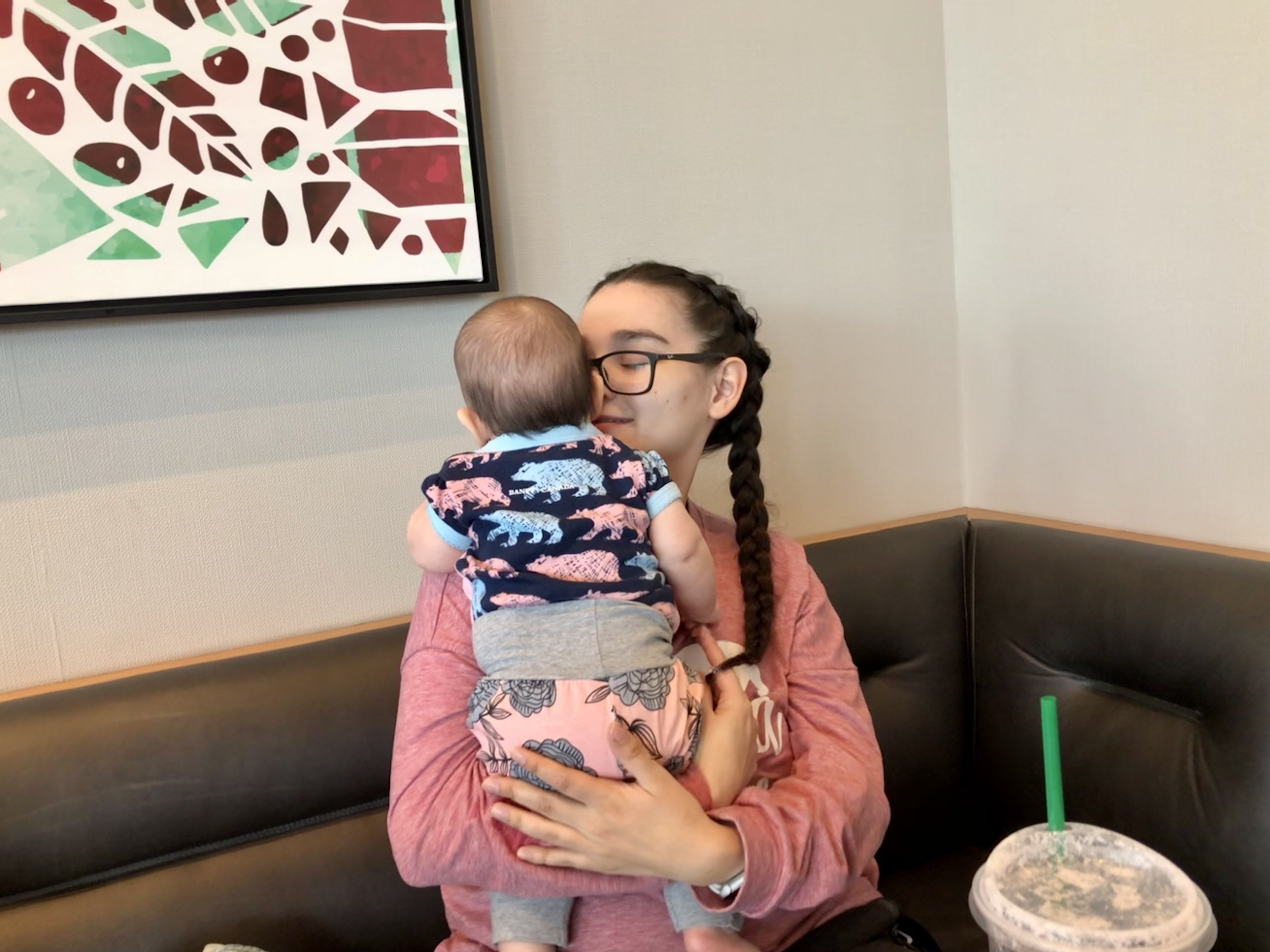 A City of Yellowknife spokesperson said the fire department has access to keys for entering office towers and apartment buildings, including Carlton Place. They said in July that the fire division had been called to Carlton Place twice in the past two months "with no recorded issues with building access."

RCMP wouldn't comment on specific properties, but said in an email that "access to multi-unit dwellings can be problematic at times for emergency services."
"It is incumbent on the property owners/management to ensure that there are no barriers to emergency services access, which could potentially delay response times in an emergency," the email said.
Bessette prefers calling Northview to emailing when there's a problem, because she's told phone calls are logged, and has heard in the past that her emails haven't been received.
She said she called Northview about the broken front door lock at her building, and was told it would be fixed.
"It hasn't been fixed," she said.
Apart from her security worries, Bassette spoke glowingly of her apartment.
"It's amazing, I love it. It's really spacious," she said, adding it's a good fit for her young family.
Tammy Roberts, the executive director of Home Base, knew about the front door issue at Carlton Place. She said there was a code to get in but people in the building were giving it out, making other tenants feel unsafe, so the code was deactivated. She said Northview told Home Base it would give a key to emergency services.
Northview didn't respond to questions about Carlton Place.
The company's spokesperson did note, however, that Northview works with northern NGOs, including Home Base, the YWCA and the Yellowknife Women's Society, to provide housing support in 70 units.
Roberts noted that Home Base doesn't get a special price on the units it rents from Northview. They're charged the same rent as any other tenant.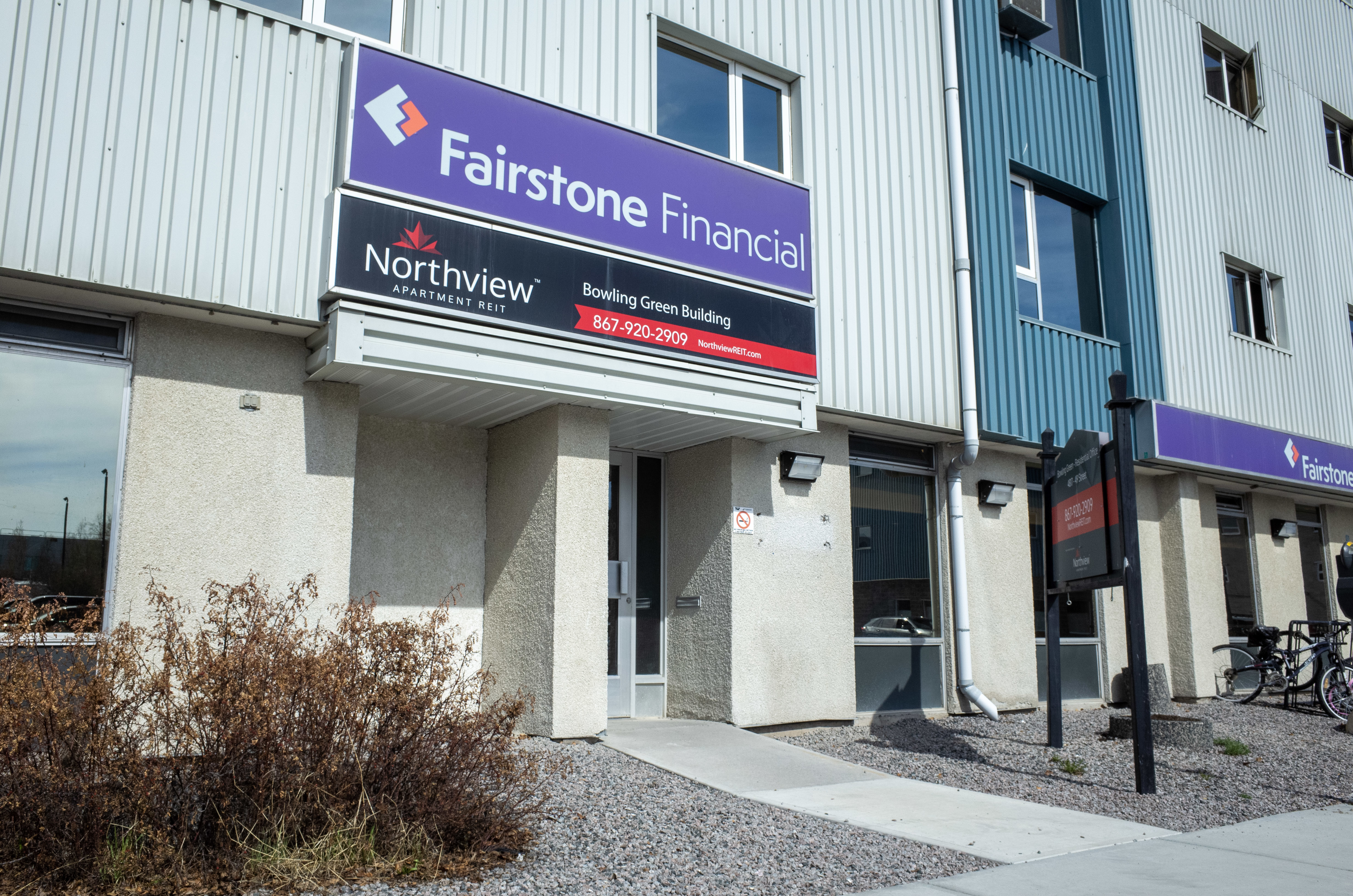 A 'financialized' landlord
Katrina Nokleby is a Yellowknife MLA with several Northview buildings in her riding. She herself lived in Polaris Apartments, a building owned by Northview predecessor Northern Property REIT, before it burned down in 2015.
After complaints from constituents about broken windows, feces in the hallway and ants, Nokleby in May asked for a tour of the more rundown Northview buildings in her riding.
"There's bloodstained mattresses outside for, like, weeks on end, garbage everywhere," she said. "I've traveled. This looks like something out of a third-world country, not Canada."
Inside, she said, wasn't much better. She saw more broken windows and units boarded up.
Part of the problem with Northview, said Nokleby, is "they're not invested in our community."
Martine August is an assistant professor at the University of Waterloo who studies real estate companies like Northview.
She said for large, "financialized landlords," like Northview and its precursors, creating high-quality living spaces and affordable housing aren't top priorities.
"Those priorities, I suggest, are subordinated under the main goal, which is to drive returns for shareholders when properties are owned by financial firms, like [real estate investment trusts]," she told CBC News.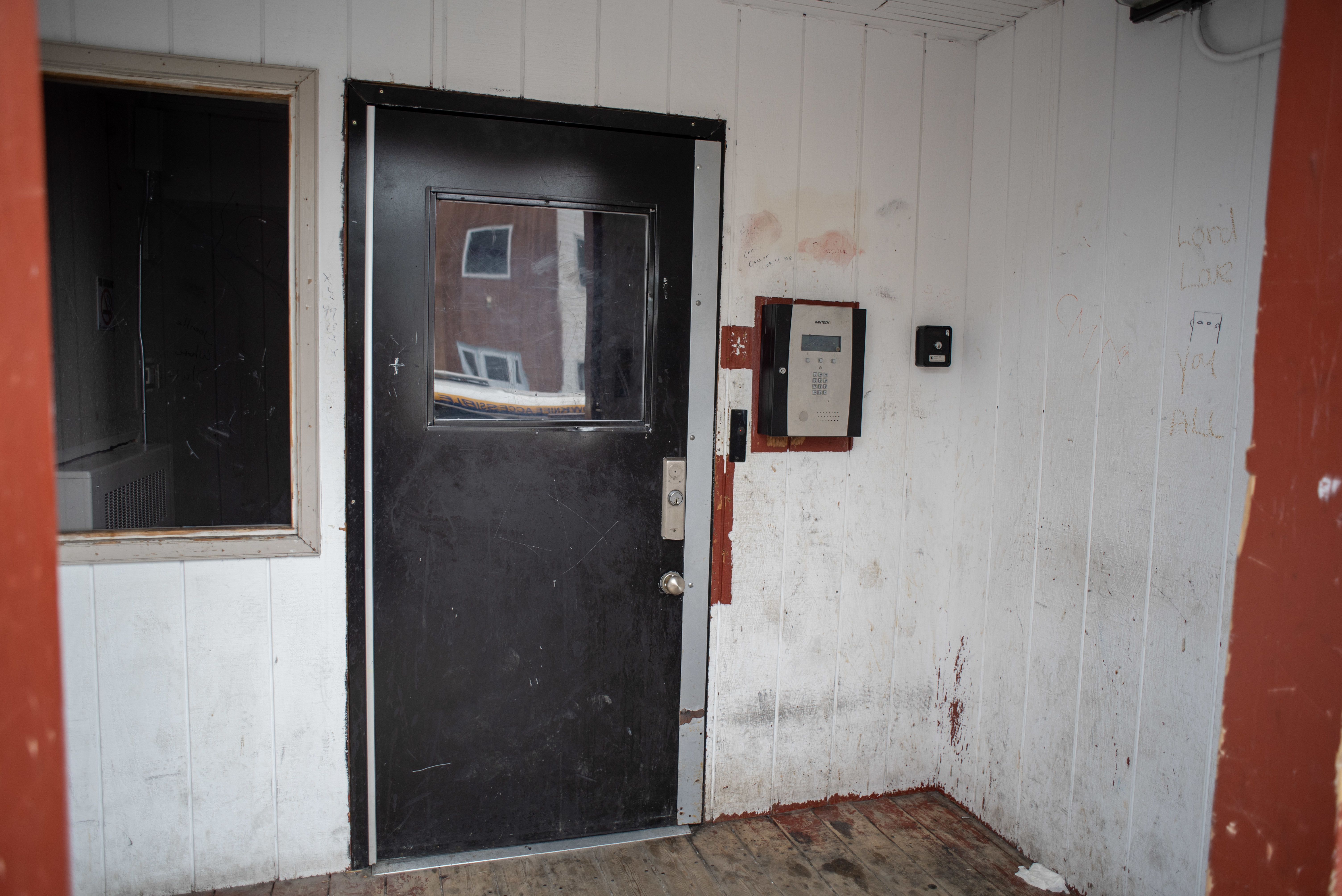 In her study of financialized landlords, August writes that tight rental markets, like those in the North, seem to allow companies like Northview to do the minimum to maintain their buildings, while charging higher rents, because tenants are desperate.

"We reject this assessment and object to the mischaracterization," said Northview's Roth.
He added that Northview encourages residents to "engage directly with us, to continue to seek assistance where necessary, and to continue to bring forward any issues of concern."
Northview is a profit-driven business, said MLA Nokleby, and helping the people of the Northwest Territories is not its primary goal.
She'd like the territorial government to step up and do more to ensure its public housing tenants live in quality homes with on-site support.
"I just feel like, would these high-level government bureaucrats be OK if that was their family living in a situation like that?" Nokelby said.
"If we can get the buildings cleaned up, we can get some sort of community pride and ownership," Nokleby added. "Put in some community gardens, that kind of thing, but also have ... that social programming piece."
The burden of bringing a case against Northview
Tenants who feel wronged or ignored by their landlord do have some recourse. They can make an application to the N.W.T.'s Rental Office, a division of the Department of Justice with a mandate to resolve disputes between tenants and landlords.
But even the territory's chief rental officer concedes that a major landlord is better equipped than a renter to compile all the proof needed to make a strong case.
"[Tenants] perhaps get a little overwhelmed with how much evidence they have to put together to form an application," said Adelle Guigon.
Other tenants may not even know the rental office is an option for them.
Christensen, the housing security researcher, said in an email that a lack of knowledge surrounding tenants' rights is a major factor in why some people never formally complain about their landlords.
Another is "fear of rocking the boat and potentially being evicted, particularly when there are very few (if any) other rental options," she wrote.
These may also be reasons why so many tenants' horror stories end up in local media or on Facebook, rather than in the rental office.
Guigon said her office is "very cognizant" that tenants are generally the underdogs, so "we tend to provide a little bit more guidance" on what they need to prove their case.
Still, the overwhelming majority of rental office applications come from landlords.
In 2019-2020, 456 applications were made to the rental office. Landlords filed about 93 per cent of them.
It's unclear how many of these cases involved Northview. Since 2016, the rental office has identified parties in its decisions by initials only.
It wasn't until she complained about her building on Facebook that Julie Normandin, who fell while holding her daughter outside of Bison Estates, learned that the rental office exists.
She considered going to them, but decided against it. Doing so would be another burden, on top of everything else.