WARNING: This story contains distressing details that may trigger people who have lived through similar experiences.

Tiffany Sark still recalls her first day at the Indian day school on Lennox Island, home to a First Nation community just off Prince Edward Island's north shore. It was 1973, and the Mi'kmaw girl was four years old.
"We were drawing pictures, and we were having fun," said Sark.
"And the sister was there, and I had juice. I accidentally spilled it on everybody's artwork, and I got a strapping, and that was my first day at school.
"It was very traumatic," said Sark. "I didn't want to go back. It devastated me. And it was… there were a lot of people that got hurt."
Yet most Prince Edward Islanders likely have no idea there was an institution here similar to the ones that have been making national headlines all year, she said.
"I think if you ask the average Islander, they will have no idea what you mean. 'Day school,' you know? It's in their own backyard."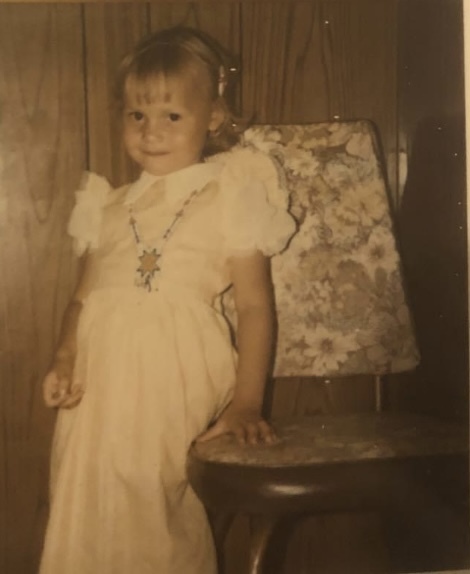 In the beginning
The Lennox Island Day School opened in 1869.

Before the opening of a federally run day school on Lennox Island, a local Mi'kmaw man, Martin Francis, had started teaching out of his home in 1868. He had gone through his own schooling elsewhere and wanted children to be able to learn on Lennox Island.
In 1875, the Department of Indian Affairs took over administration, and a schoolhouse was built. This means it, too, was funded by the federal government like the now-notorious Indian residential schools.
In 1948, a new two-storey school house was built — and the Catholic Church took over operations. From then on, the children were taught by priests and nuns, as well as lay teachers, who were not members of religious orders.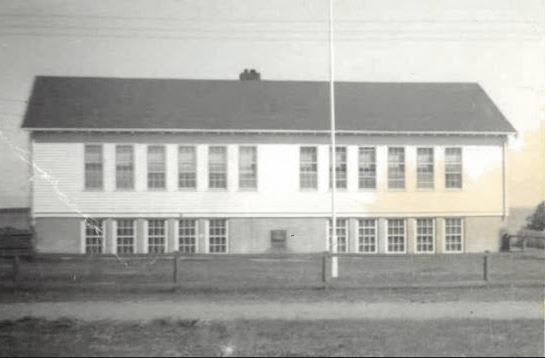 A total of 669 day schools operated across Canada between 1863 and 2000 — the number far exceeding the 139 residential schools in the country. Attendance was mandatory for Indigenous children, with the goal of assimilating them into white society and eradicating their own language and culture.
Prince Edward Island actually had two day schools for Indigenous children: the Lennox Island Day School and the Rocky Point Day School. The latter operated between 1915 and 1922, serving less than a dozen students out of a room in a community member's home. While some Mi'kmaw children from P.E.I. were sent to Shubenacadie Residential School in Nova Scotia, the others remained and attended the Lennox Island School.
Attendance was policed until the 1960s by an Indian agent, a position established in the mid-1800s to implement government policy and enforce the Indian Act in First Nations communities. Parents faced punishment or imprisonment if they kept their children at home. This means generations of Mi'kmaw children on Lennox Island were forced to attend the day school.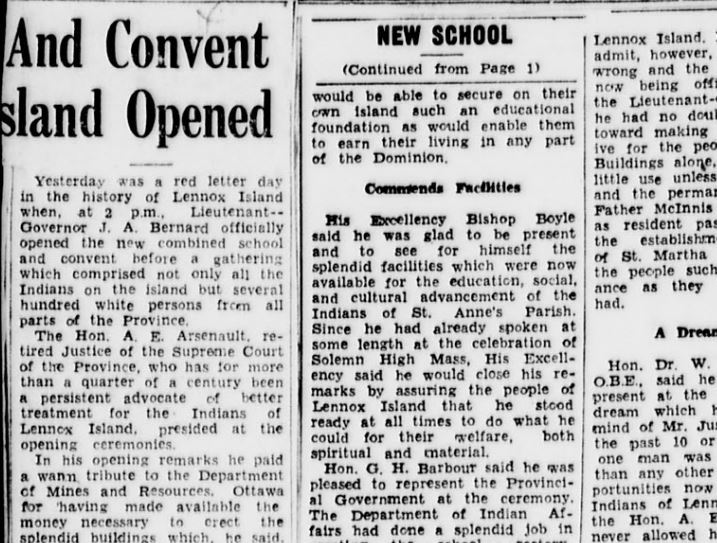 'Is she treating you well?'
Sark said the nun who strapped her that first day of school had worked there for many years and had treated her father harshly as well. Like many Indigenous families at that time, parents sent their children to school knowing what they themselves had experienced there but unable to keep their children safe for fear of being penalized.
"He didn't trust her because she used to hit him, too, so he would always ask me about her — like: 'Is she treating you well?'" said Sark.
For her, the worst years at the day school were between kindergarten and Grade 3, when she recalls almost-daily emotional and physical abuse.
"When you're a child, you don't realize sometimes that you're being abused because you think it's normal," said Sark.
"They would say things that would demean us ... the pulling of the ears and stuff like that, dragging people, and it was just horrible, some of the things that happened."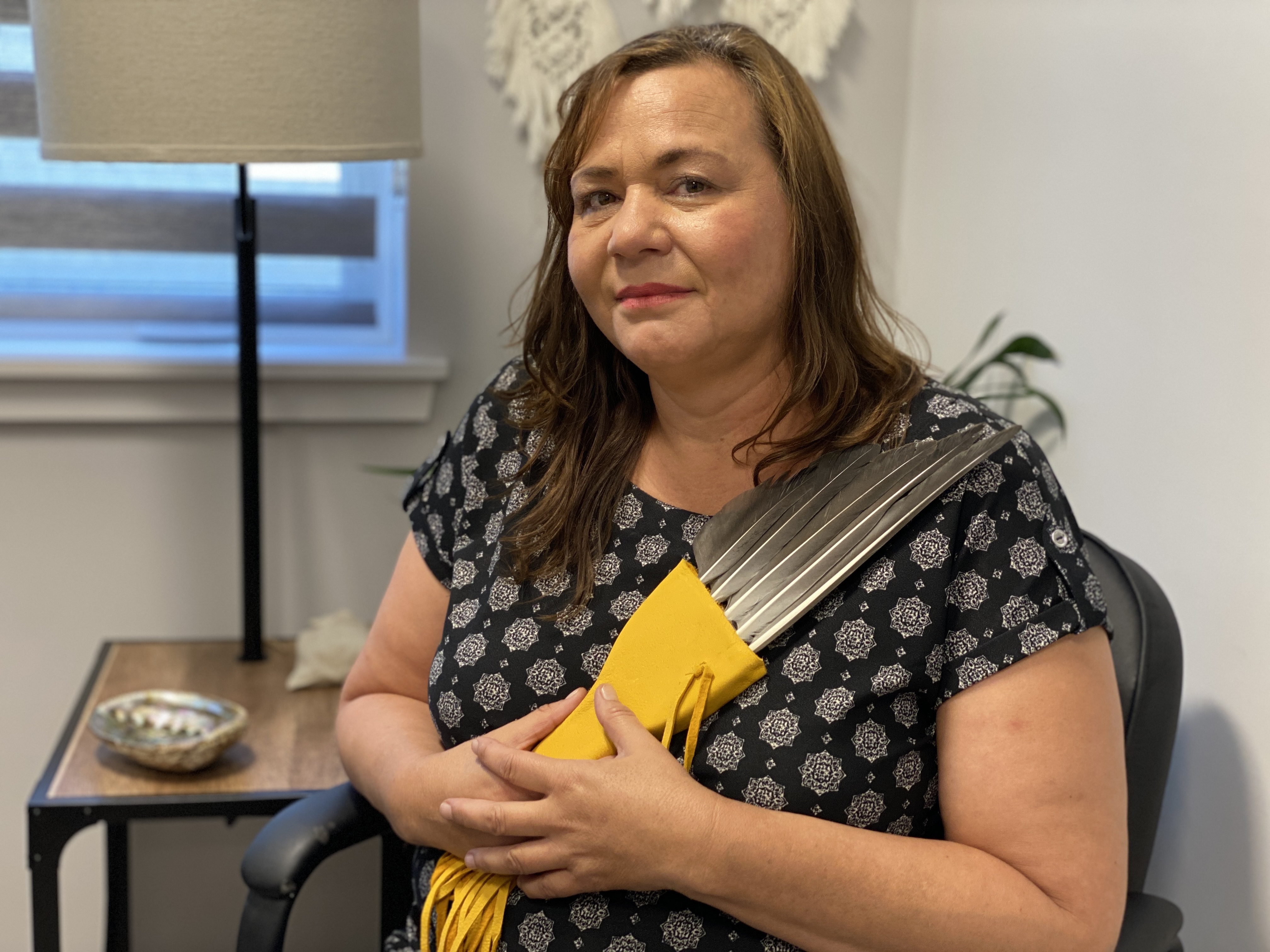 Sark said she recalls having tape put on her mouth to keep her quiet and being hit in the back with such a large book that it left her breathless. She said her arm was broken while at the day school — she won't share details on how that happened — but teachers forced her to write with that arm anyway.
"And there's other things, too, but I'm not gonna [talk about it] … I don't want to trigger anyone, because, you know, it's really hard to deal with.
"It did affect me a lot, and how I treated myself and how I treated others for a while," she said.
Hiding to avoid school
For Patsy Gavin, sharing her story is about helping people understand what it was like to attend the Indian day school on Lennox Island, and the intergenerational trauma that remains today.
Gavin attended the Lennox Island Day School in the 1970s.
She says that at the age of four, she was sexually abused by a teacher at the school. She says it happened three times.
Gavin says that at the time, she told her mother and grandmother what had happened, but they didn't believe her. Soon after, she was doing everything she could to avoid the school.
"I hid in ditches. I hid underground. I hid in the trees. I did everything. I didn't care if it was summer or winter, fall, spring," said Gavin. "And I only returned to school when I was six years old, in Grade 1, where it was a different nun."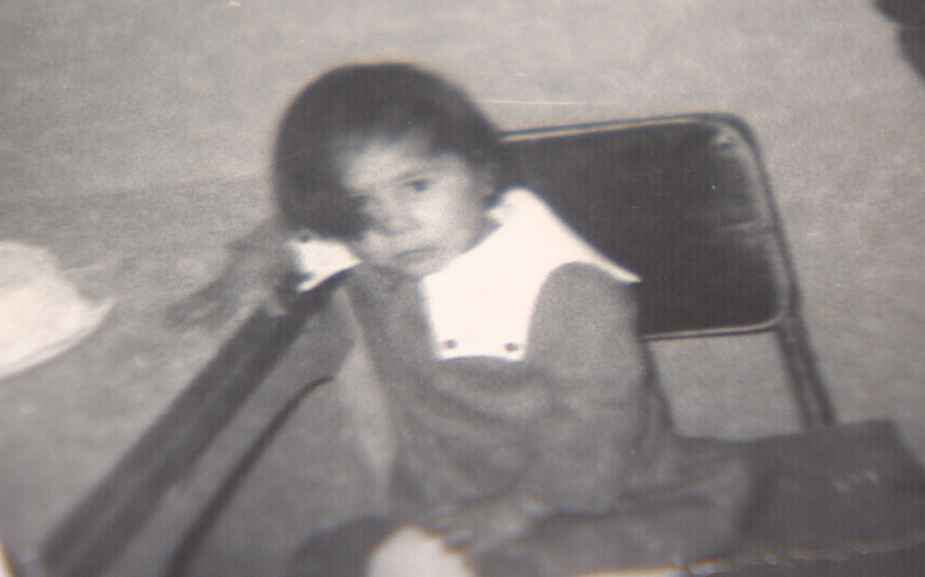 The abuse was different now, this time physical and emotional. She says she'd often be yanked by the ear or made to sit in the corner with a dunce cap on. Worst of all, she describes a steady pattern of sexual abuse at the day school that she said turned children into abusers, too.
"It has affected everybody," said Gavin, who said she was 10 years old the first time she was raped — not by a teacher at the school, but by children just a few years older than her. She said she suspects those former students of the day school had themselves been sexually abused by their teachers.
"They had me tied upside down on a table," said Gavin, who said the attack that followed was so severe it left her unable to have children when she was older.
"I was in shock, I was traumatized," she said, recalling going home and staying in a hot shower for more than an hour after the attack.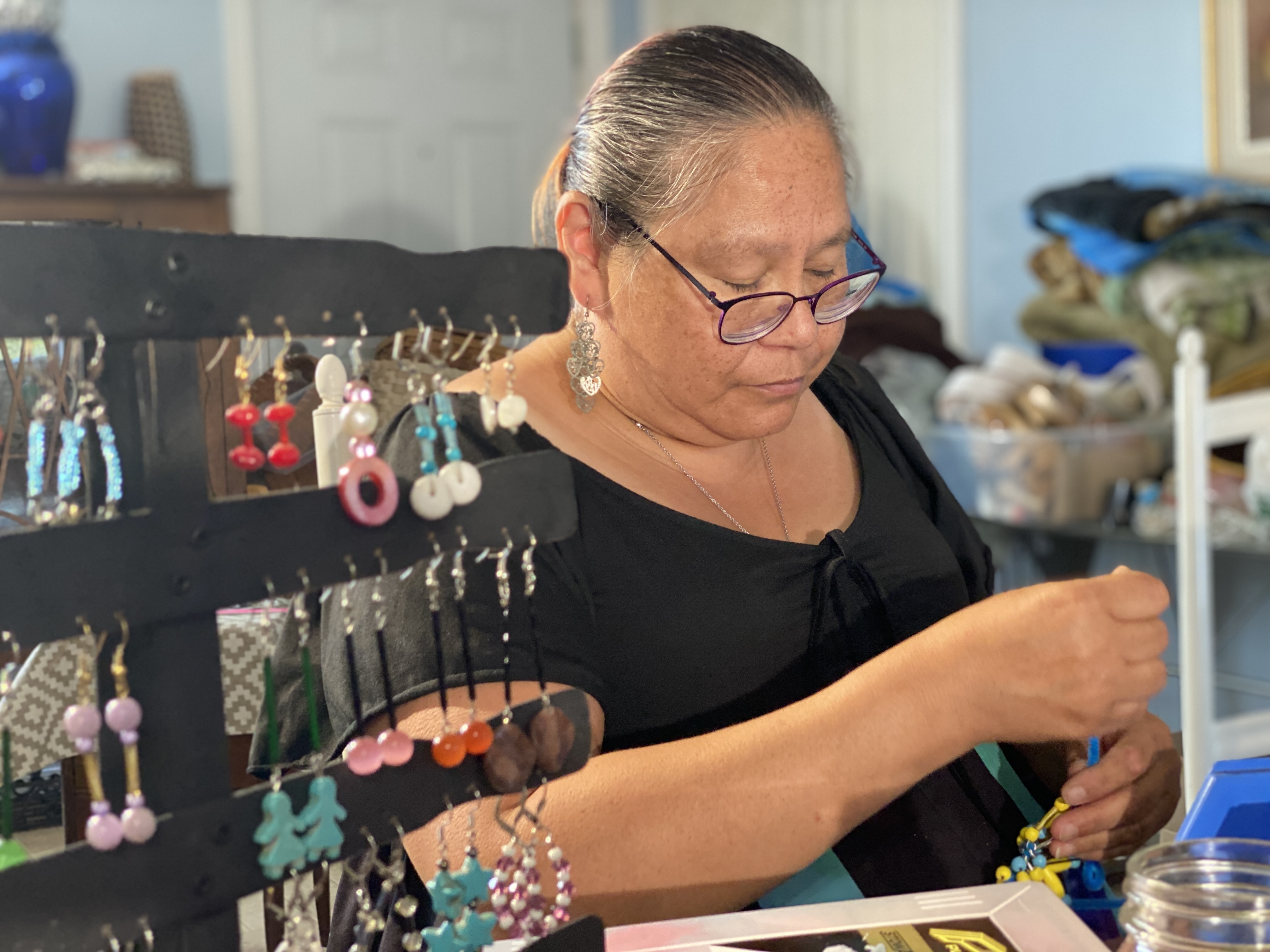 She didn't tell her family what had happened, as the people who assaulted her had threatened to do the same to her three-year-old sister if she talked to anyone about it. But she said a comment from her father, about how much food she was eating, left her convinced that if she gained weight, she'd never be sexually abused again.
"My dad said: 'You keep eating like that, you're going to get fat and ugly and nobody's going to want you,'" recalled Gavin.
After that day, she said, she started eating even more and intentionally gaining weight.
Meanwhile, an atmosphere of fear prevailed at the school.
"If you missed the sessions, like for confirmation or baptism or first communion, you were punished," said Gavin.
If you spoke Mi'kmaw, you were punished. Traditional foods and medicines were forbidden. If you broke something or spoke out, you were punished.
WATCH | Patsy Gavin talks about her first years in school. WARNING: This content is graphic and may be triggering to people who have been abused.
'You were punished'
Eventually, what she had been through became too much to bear.
"I tried to kill the Indian in me, by myself," she said, citing an oft-quoted goal of Canada's Indian residential school system. "I tried to kill myself in any way that I could ... I tried to attempt suicide a couple of times."
In later years, Gavin turned to alcohol, to numb her pain and escape her past.
"I became that woman that was trying to hide behind the addiction," said Gavin, who has been sober for 23 years now.
"It impacted everyone on this reserve, even if they didn't think it did, because some people went to residential schools, but half were in day school."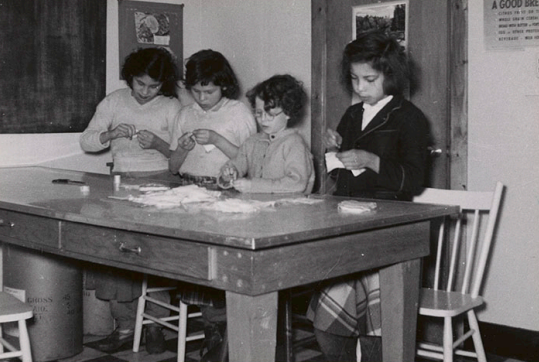 'A strap always on the desk'
"It was scary," recalls Lennox Island Elder Judy Clark, who started attending the community's day school in 1961. "There was a strap always on the desk, and a ruler — the 12-inch wooden ruler that was always slapped on your desk when you misbehaved.
"And because we were younger kids, you know, and a person in authority was there, you were scared…. You didn't challenge anybody. You were safe if you stayed in your desk and you did what you needed to do."
Clark said it's never been clear to her how it was decided who got sent to residential school in Shubenacadie and who stayed home on Lennox Island to attend the day school. But she recalls her own friends being in the community one day and gone the next.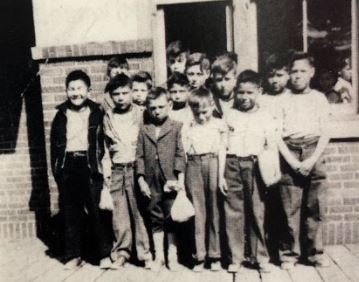 "I used to play with them ... and we used to play outside ... and then all of a sudden, they were gone. And, you know, I didn't know where they went. But in the summertime, they would come home."
She said friends returning from Shubenacadie would have new clothing and Clark envied them.
"I used to tell mom: 'I want to go to residential school. I want to go,' because, you know, like, the clothes. She said, 'No, you don't want to go there.'"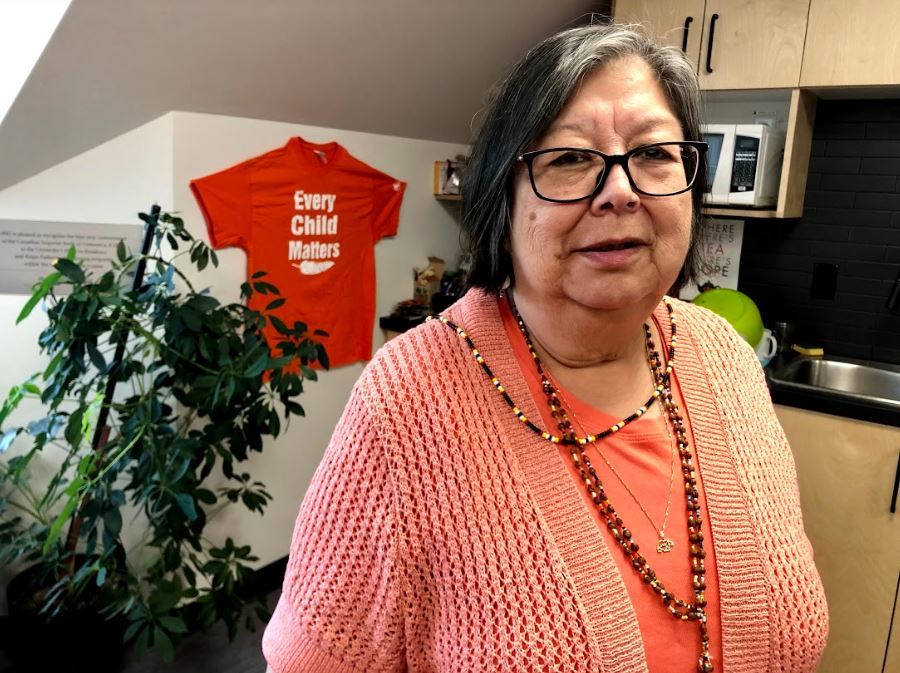 Clark said in some ways, the Lennox Island day school was like any other school: The children played hopscotch, recited prayers, learned square dancing, and played ball.
But her experience differed from what children elsewhere on P.E.I. were exposed to in elementary school.
"She brought a rifle in," Clark said of one of her lay teachers. "I think she was afraid of us because we were Indians."
She remembers one teacher who often returned from lunch with a red face, smelling strange — an odour she later identified as whisky. Sometimes, she said, the children weren't called back in after lunch or recess and would eventually just disperse and go home.
Clark said since traditional Mi'kmaw foods weren't allowed, children were given hard biscuits (which they referred to as "dog biscuits") and powdered milk as a snack.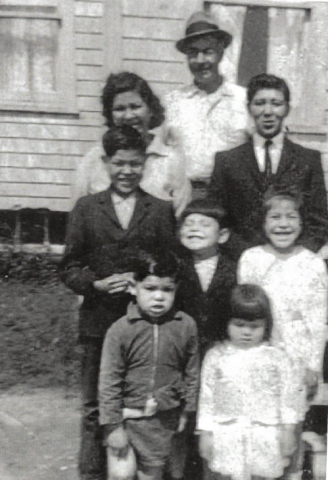 Clark says students often got their ears pulled or were strapped with a belt for misbehaving. Her sister developed select mutism because she was too afraid to speak up in class, Clark said. And she recalls the day a teacher picked up a desk and threw it over the children's heads to the back of the room.
"So we had that fear … don't challenge the authority. You didn't look back to see where it landed; you just knew it went. And it was scary, really scary," said Clark.
"When I look back, I think those are some of the memories that I just — I don't want to remember."
Aftermath: 'What is normal?'
The former students who shared their story with CBC News all say that physical, sexual and emotional abuse aside, the education they received at the Lennox Island day school was poor and left them ill-equipped to succeed in life.
"We didn't have the basics," said Clark, who said she was never assigned homework. "Later on, I found out that we didn't have the same curriculum as mainstream [schools]."
The Lennox Island school only went up to Grade 6, so students left the island to attend other P.E.I. schools for Grades 7 and above. As soon as Clark started attending class with non-Indigenous children in Tracadie, she immediately felt inferior because of what she had not been taught at the day school.
"These kids seemed a lot smarter than me; they knew a lot more. And I'm thinking, 'Wow, they're some intelligent.' So you put yourself as a lower class because you didn't know what they knew," said Clark.
She doesn't recall learning any geography on Lennox Island and found spelling challenging as well. Right up until high school, she continued to find it hard to keep up with her non-Indigenous classmates.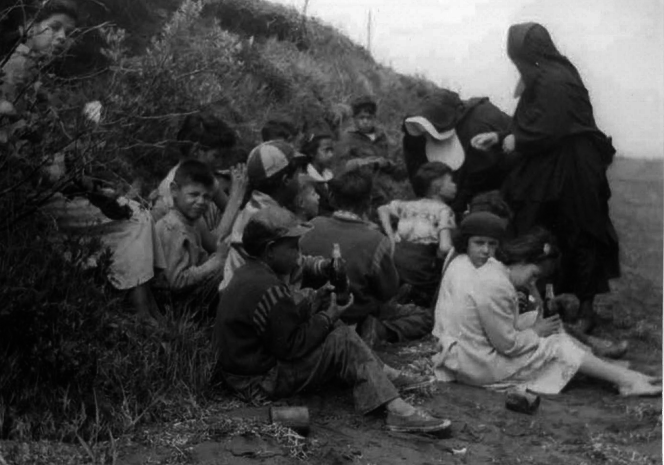 "It was like going into a different world," said Tiffany Sark, of her own transition from the Lennox Island day school to mainstream school off the reserve.
"There was a lot of emotional abuse, and when you live that way for so long, you almost think it's normal. So when you go to a different school, you're wondering, 'What is normal?'"
Sark describes herself as a "nervous wreck" starting Grade 7 at a new school.
WATCH | Tiffany Sark talks about the disorientation of finding out her school days were not at all normal.
"I brought over insecurities from being told I was stupid, and everything from that school into the other school," said Sark. "I was so quiet, I didn't dare speak in class. I was not prepared to go into Grade 7, and I didn't really understand the work."
She ended up failing Grade 8 but focused hard on her studies in order to turn things around. She eventually completed high school, then university, and has spent several decades working in roles that support the growth and sustainability of her First Nations community.
Looking back ... and ahead
"Because of day school, I had a lot of psychological problems growing up, and I had a lot of mental health issues and it was like a journey to self-discovery," said Sark.
"I'll probably be on my healing journey all my life, and there's nothing wrong with that, as long as I know there's support, and I offer support, and as long as I have my health and my family and my people I love."
For Judy Clark, what's important now is that people know there was an Indian day school on P.E.I. and that its impacts continue today.
"I want people to know that it existed," said Clark. "That we went there, and we didn't have the same curriculum as mainstream, and it made a difference not having that, and our loss of language and loss of culture, too."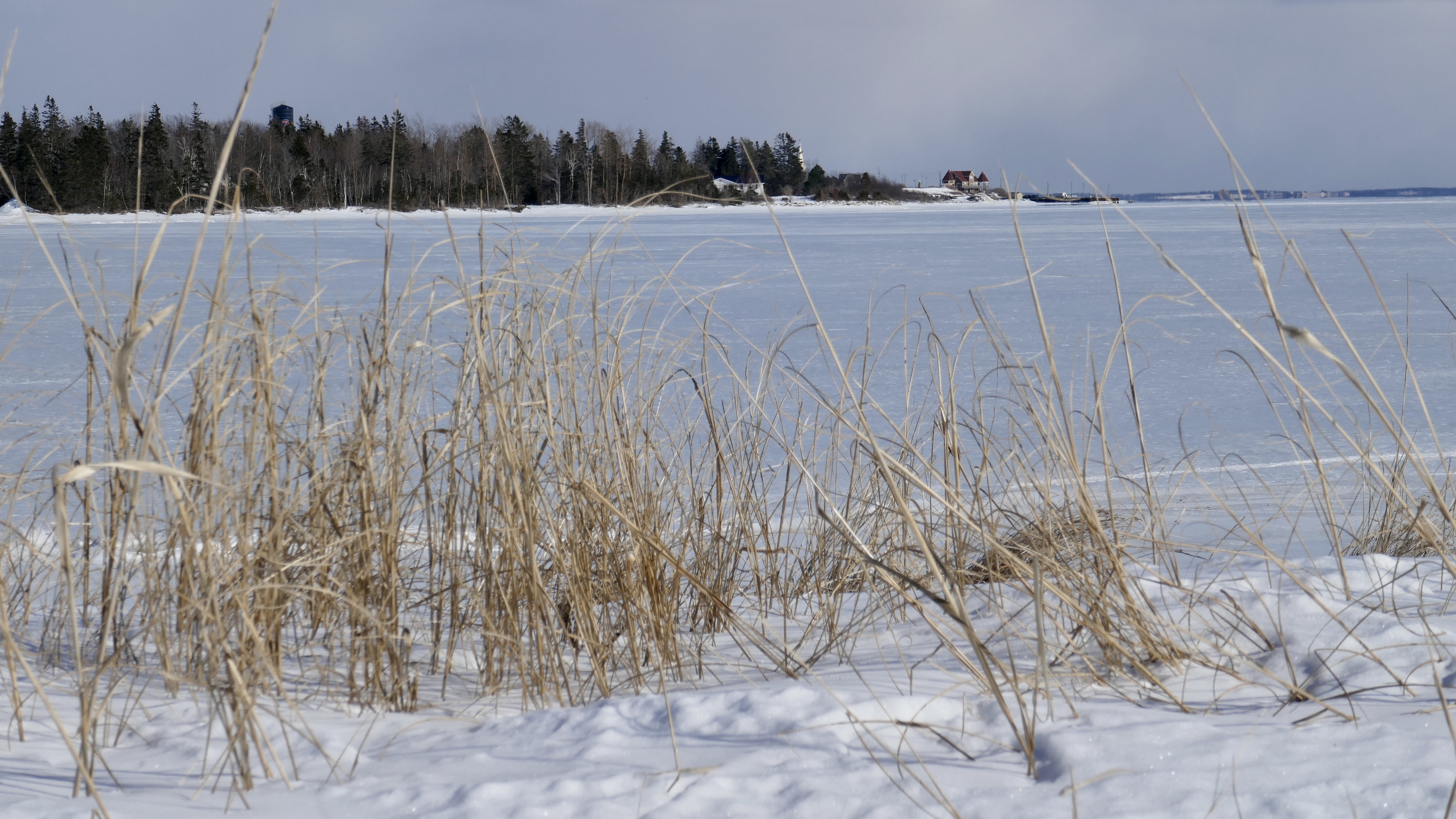 What happened at the Lennox Island day school has been kept quiet for too long, in Gavin's opinion.
"This was always swept under the rug," said Gavin. "I'm just glad that somebody is actually going to say something about it."
Correction: An earlier version of this story said a nun brought a rifle to school and a teacher threw a desk across the room while Judy Clark attended the school. In fact, the person who brought the rifle was a female lay teacher and the person who threw the desk was a priest.
Support is available for anyone affected by their experience at residential or day schools and those who are triggered by news reports such as this.

A national Indian Residential School Crisis Line has been set up to provide support for former students and those affected. People can access emotional and crisis referral services by calling the 24-hour national crisis line: 1-866-925-4419.