Read this story in simplified Chinese
As the number of reported anti-Asian hate crimes continues to rise across Metro Vancouver, the community at the heart of the issue says discrimination isn't always so blatant.

While there have been violent incidents, so-called microaggressions against East Asians are becoming more commonplace than usual in light of growing anxiety about COVID-19. They are subtle words, actions or even dirty looks that reveal a person's bias toward a historically marginalized group.
And those at the receiving end of it say the wounds from racial prejudices run deep. Here are some of those experiences.
'Dagger to the heart'
Burnaby's Gina Galo, 45, was lined up outside her local butcher shop on April 25 while wearing a mask when she says a white woman looked at her and then walked away.
Initially, the Filipino-Canadian says she didn't think anything of it. But the woman later returned after two white men joined the line behind Galo.
That's when Galo says the woman looked at her and gave her the "up and down" before chatting with the two men.
"It was like, 'Wow you left because I was there,'" recalls Galo. "I'm the only Asian person that was in line and then she came back and was very friendly to the two middle-aged Caucasian gentleman."
She says although the interaction was subtle, it felt like "a dagger in my heart."
"It's not always overt," she says. "When you have faced racism before in the past you know what it feels like and that definitely felt like a moment of it."
Between the negative experience in her own neighbourhood and the growing violence in Metro Vancouver, Galo says for the first time she feels unsafe living here.
When walking her dog, she's resorted to tethering the leash around her torso so her hands are free if she's ever attacked.
As an Asian Canadian, she says her sense of belonging in this country now feels "conditional" because of the hatred stemming from the pandemic.
"I just want to go back to feeling like we're one community."
'I felt singled out'
In March, Joshua Koh experienced racism just a block from his home in Kitsilano.
He says he was walking his dog when a couple strolled past him. The white man made a comment to his partner.
"It was to the effect of like, 'I have a better chance of catching the coronavirus walking past this guy,' " says Koh.
The 44-year old was startled. Koh says no one else was around at the time and the man made the remark loudly enough for him to hear.
"I felt singled out. And I felt judged ... somehow I'm a danger to the public?" said Koh.
The Chinese-American is a permanent Canadian resident who's lived in Vancouver for more than a decade.
"I just felt unfairly treated. I would call it a microaggression."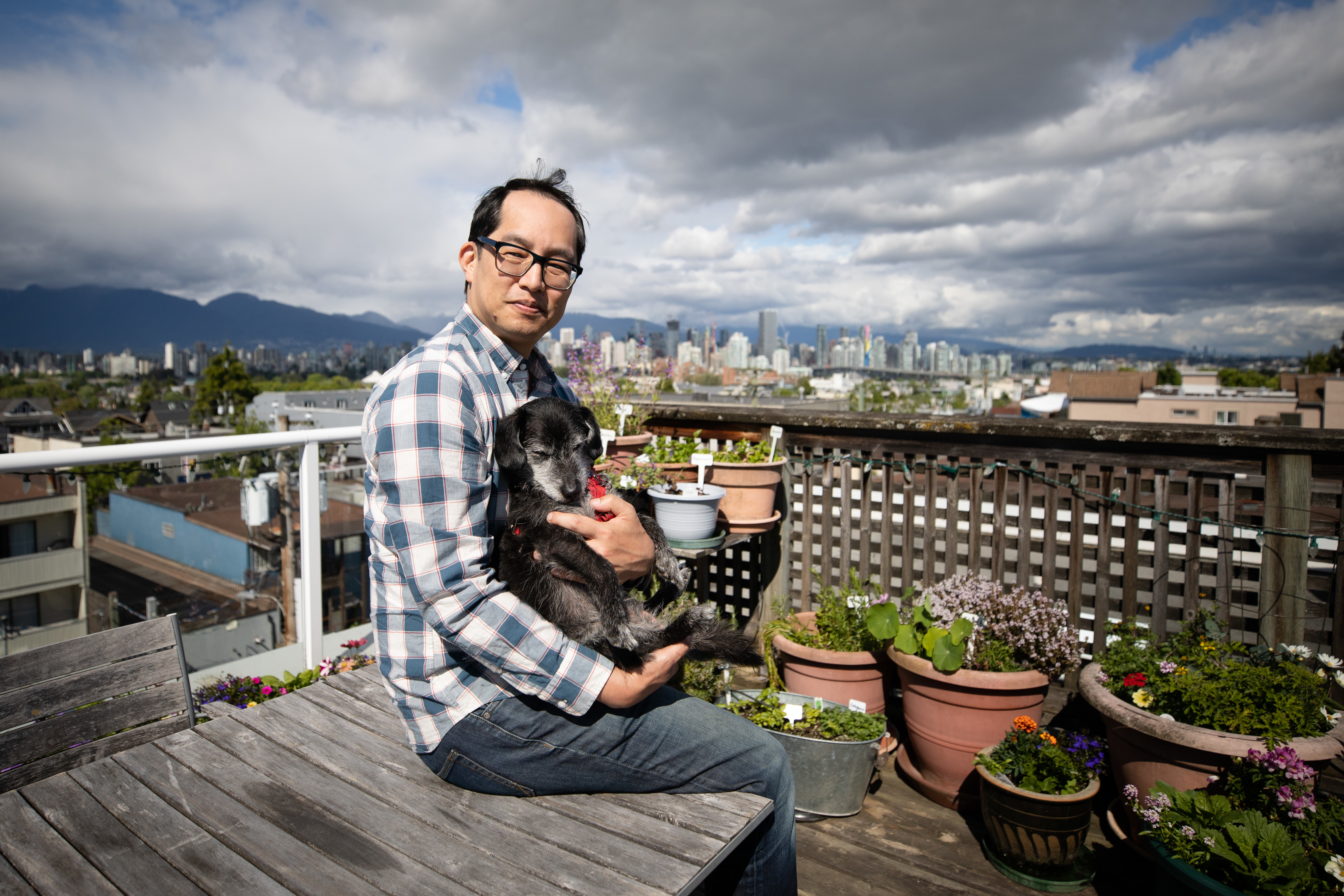 He shared the experience on Facebook to process the encounter and to warn friends, but he was surprised again.
Koh says while most people were sympathetic and outraged, some also questioned if he was being too sensitive, whether he had misunderstood what had happened and defended the man who made the comment.
"You know it's one thing for something bad to happen to someone," he said. "It's another thing to then have people dismiss it."
He's concerned that even though racism has a long history in Canada and isn't a modern phenomenon, it's gaining momentum, even in a city as multicultural as Vancouver.
"Something is going on in our world that is going to make us more vulnerable if we're not careful."
Small encounter, big impact
Nearly two weeks after a white woman appeared to want to threaten her, Lily Tam Lazecki's heart was still pounding as she drove up to the corner of Lincoln Avenue and Westwood Street in Coquitlam.
Early in May, the Chinese-Canadian and her elderly mother were driving home and stopped at the intersection to turn right.
They waited as two white female pedestrians crossed the street but out of nowhere, she says one of the women lashed out.
"She got really angry," says Tam Lazecki, 50. "You could see that suddenly she had clenched her fists and her face was red and she turned and she started walking towards us."
She says the woman appeared to want to threaten them until her friend pulled her away.
Tam Lazecki says she and her mother were "absolutely shocked."
"We hadn't done anything to her. We hadn't said anything. We didn't honk the horn. Nothing."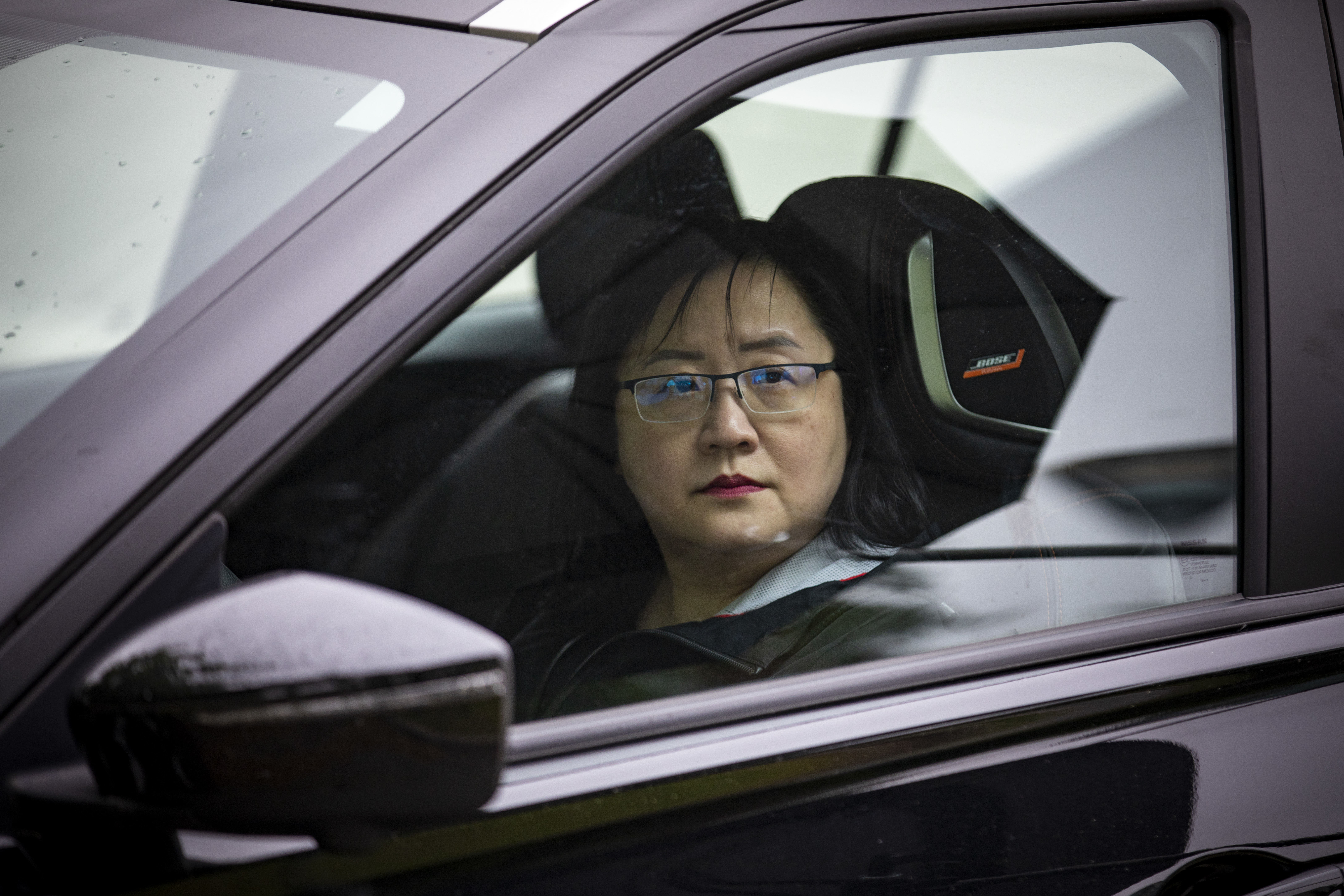 Because it was unprovoked and bearing in mind rising anti-Asian sentiment from COVID-19, Tam Lazecki thought it might have had to do with her race.
"The only thing that woman had seen was our Asian faces," she says. "It was my only conclusion that she didn't like the look of my face or my mother's."
She says she hasn't experienced racism in B.C. since the 1970s, but now she no longer goes out alone and prefers to be accompanied by her six-foot- tall husband who is white.
It's left her questioning her place in this country.
"This is the only home I've ever known," she said. "I wouldn't have thought that there would have been anything that would make me feel like I don't belong here, but it did. And that was a small encounter."
When microaggressions escalate to assault
Trixie Ling, 36, was walking home on Great Northern Way in Vancouver on May 9 listening to a podcast about the rise in anti-Asian racism when she saw a white man coming in the opposite direction.
As she stepped to the side to create more room, he made sexist and racist remarks at her.
When she ignored him, he spat on her.
"When it landed on my face and I could feel it, it wasn't even my first thought around COVID — it's disgusting," recalls Ling. "But it was more ... the lack of power it feels when someone spits on your face, the disrespect."
The Taiwanese-Canadian immediately called the police.
"As I was angry, I really thought, this guy spat on the wrong Asian person," she says. "I am going to speak up and keep him accountable."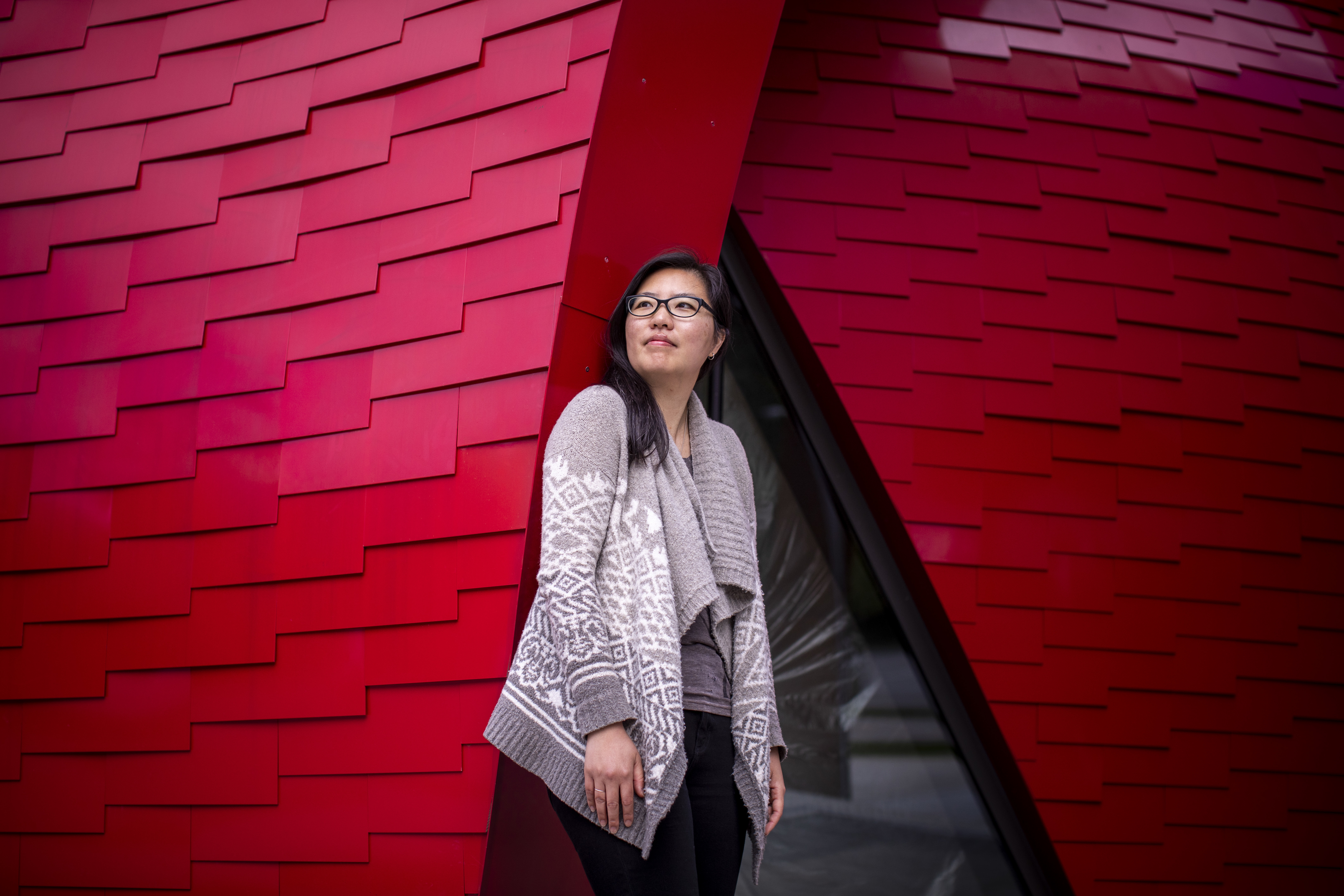 In many Asian cultures, she says, a common response to negative incidents is to brush them aside and avoid bringing attention to oneself which could be perceived as troublesome. But Ling says she is choosing to go against cultural norms.
She says she's concerned silence will lead to more fear, shame and apathy.
Instead, she wants anyone who's faced bigotry and allies to use their voice to talk about the issues.
"Racism is a very uncomfortable conversation to have with people, particularly with people who are white."
More dialogue, awareness and understanding of all our own prejudices is the way to breaking down that barrier, she says.
"Have the courage to speak out, to listen to other people, to hold a space with other people experiencing racism and to be able to act together."