Life in Ottawa is getting more expensive, with housing costs constantly on the rise. CBC Ottawa has covered the numbers, and the impact.
But there are some who've found creative housing solutions — often with added benefits, too. As part of CBC Ottawa's series Living Reframed, we caught up with people who have come up with housing hacks to save money and live better lives.
The following interviews have been edited for style and clarity.
Miles Krauter, Arden Hody, Susan Clapham, Sam Hersh, Stephanie Johnson and Tom Deadman moved into a six-bedroom house in Old Ottawa East back in the spring.
The six roommates range in age from their early 20s to 60s, and are all connected through their political activism.
They go in and out via a big red door, so they've nicknamed their home The Red Door Commune.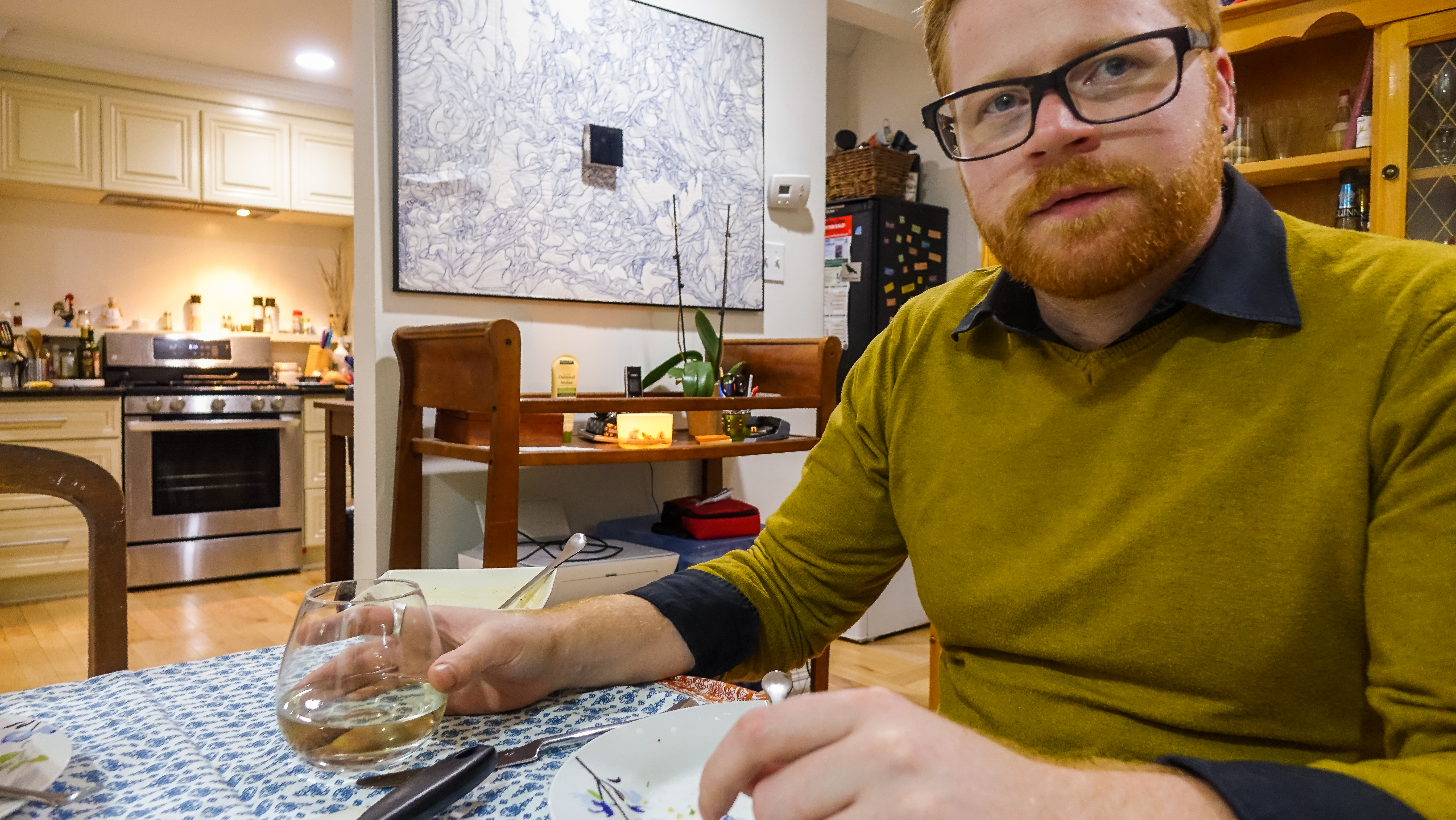 Miles Krauter
We all rent out a big happy house together. We share a lot — not just the rent and overhead costs, but the groceries and meals. It's a bit of a commune situation.
We socialize together. Some of us work together. And we all work together politically.
Why the red door?
First, there's literally a big red door at our side gate, and that's how we come in, in part because our front door is broken.
Have you found a creative housing solution? Email christine.maki@cbc.ca to share your story as part of CBC Ottawa's series Living Reframed.
The other reason is that we live behind the Green Door, a popular vegan and vegetarian restaurant. The last reason is red is the people's colour, and we're all socialists here.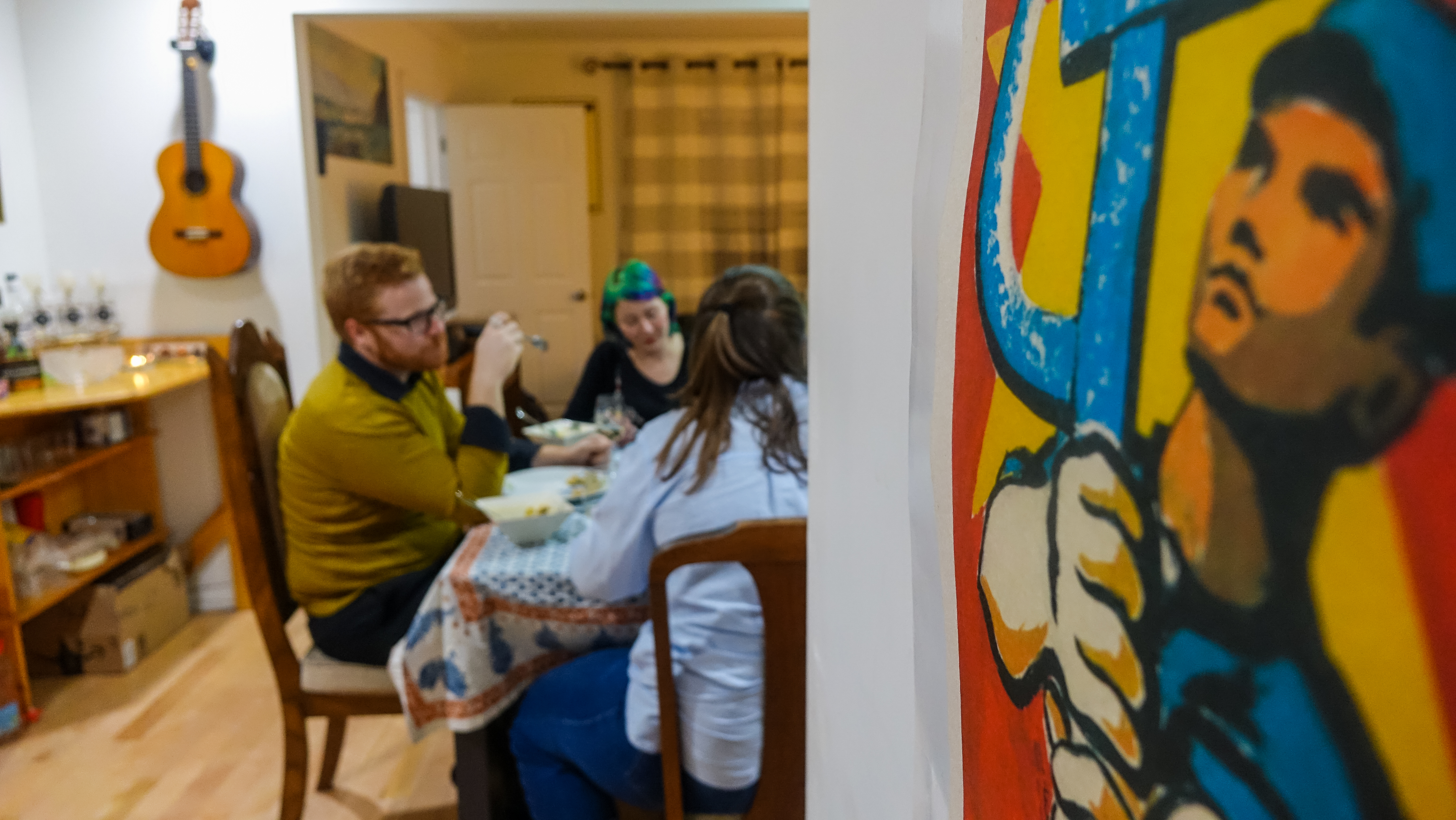 I think people just aren't at a place in their lives that previous generations would be. I'm 31 and I recently walked away from my PhD with a ton of student debt. Just my student debt collection every month is like a rent on top of my actual rent living here.

Click here to meet a man who gave up his apartment to live in his van, as a way to save money and follow his dreams.
The other thing is that the rental market has gotten harder and harder to navigate, with rents going up every year. I think it's becoming a lot more common to see folks coming together and living together.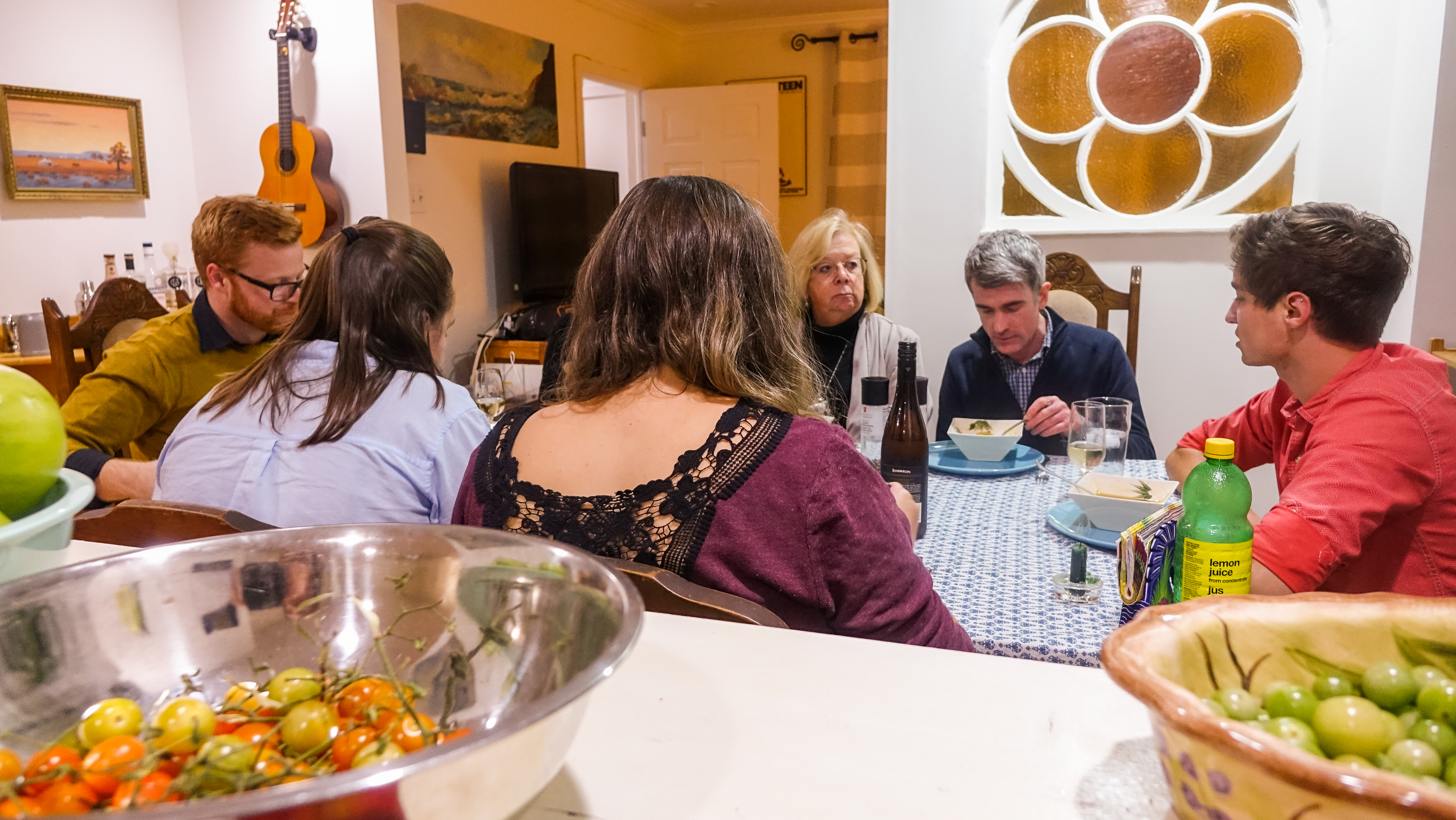 A lot of us are political activists, so that's a certain lifestyle in itself. It's been two years straight of campaigning for most people in this house.
What do I get out of it? A family. You get to share each other's lives, right?
Is living with other activists a good idea?
I mean, maybe not if you have bad politics. But since we're all socialists it's not a problem. I mean, social is right in the name.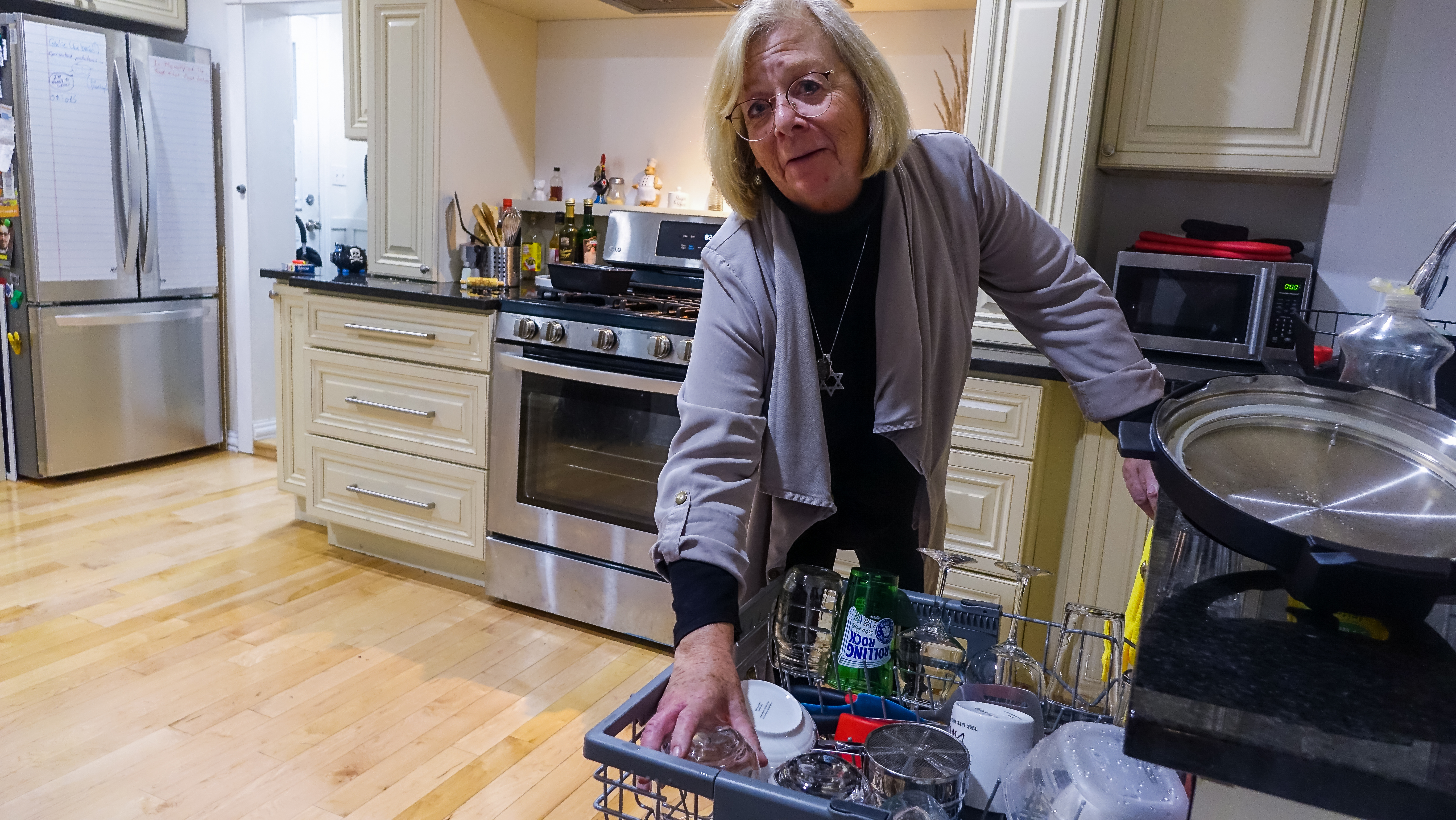 Susan Clapham
I have long been involved in social democratic and community organizing, and that's how I met all these people.

Click here to meet three strangers, matched through a new homeshare program that brings together LGBT youth and homeowners.
If you're on the same campaign together you get to know each other very well. It's usually 24/7, and you either learn to love each other or hate each other. And now we live together.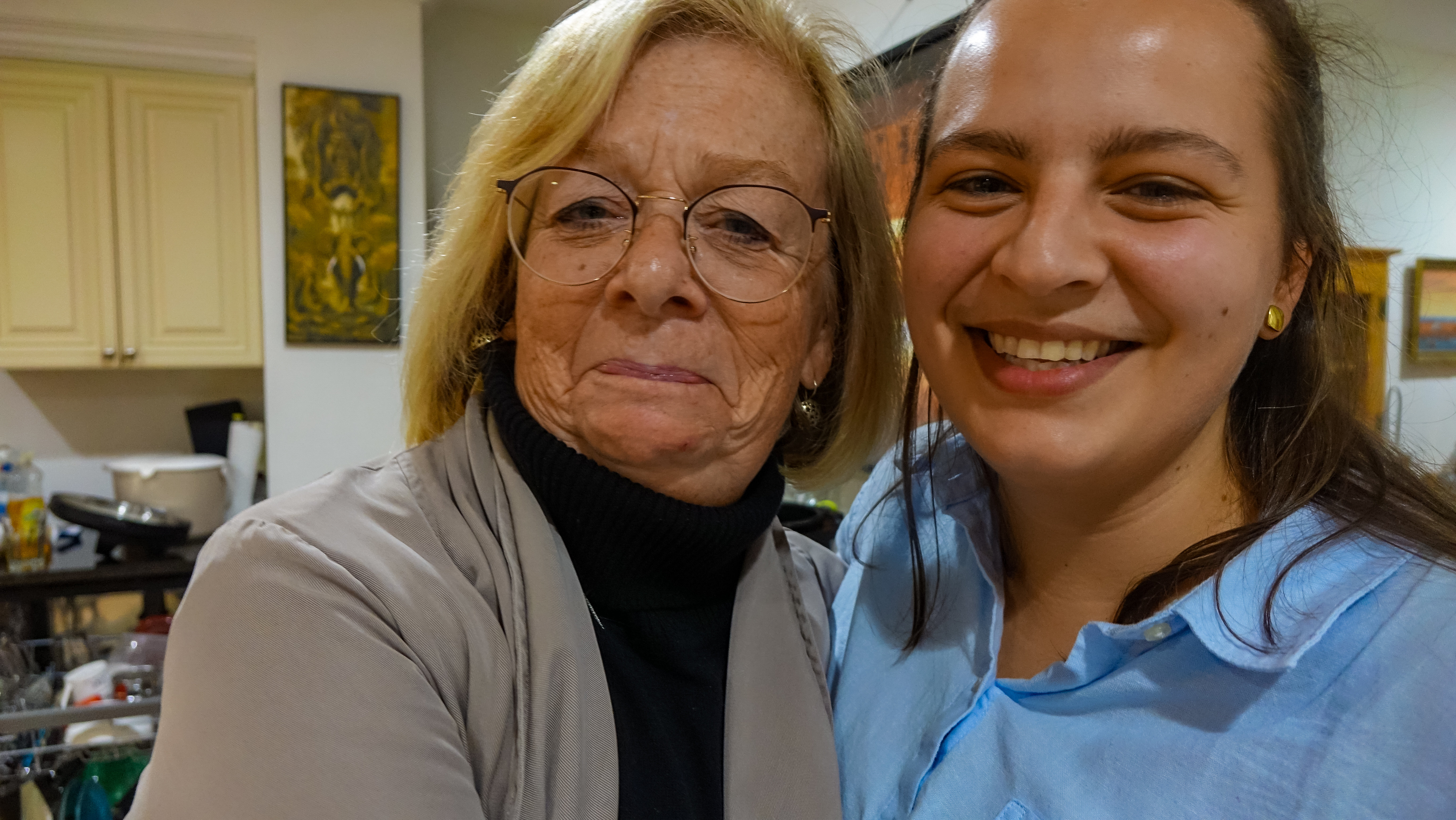 How did you end up here?
I lived in Portugal, Spain and Eastern Europe. I was very astonished to come back to Ottawa — the capital of Canada — and find so many people literally on the street. The cost of living here is astonishing. It makes more sense to share costs with everyone.
I actually left a domestic violence situation in Europe. When I came back to Canada I was living in a women's shelter. The kids that I met on the campaign offered me an opportunity to come and live with them. I thought, of course, and I really appreciate their help and support.
Now, I can't really imagine living in a different situation. You know, I'm more than happy here.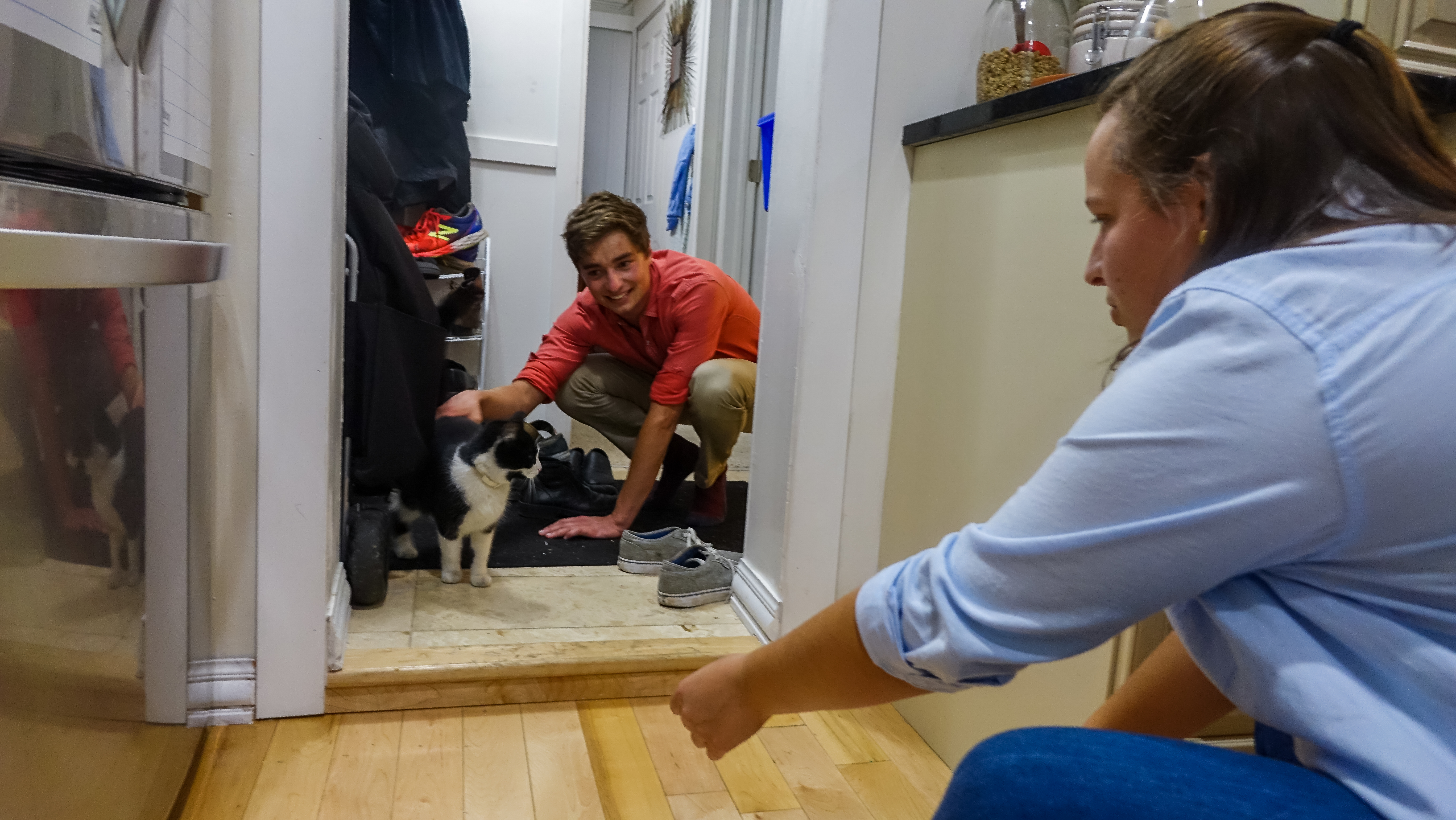 Arden Hody
I am a student. I left Ottawa for a year, came back, went to find an apartment and realized I couldn't afford to live alone in Ottawa.
Rent has gone up significantly. With my funding and being a grad student and a teaching assistant, this was more fitting to my financial situation.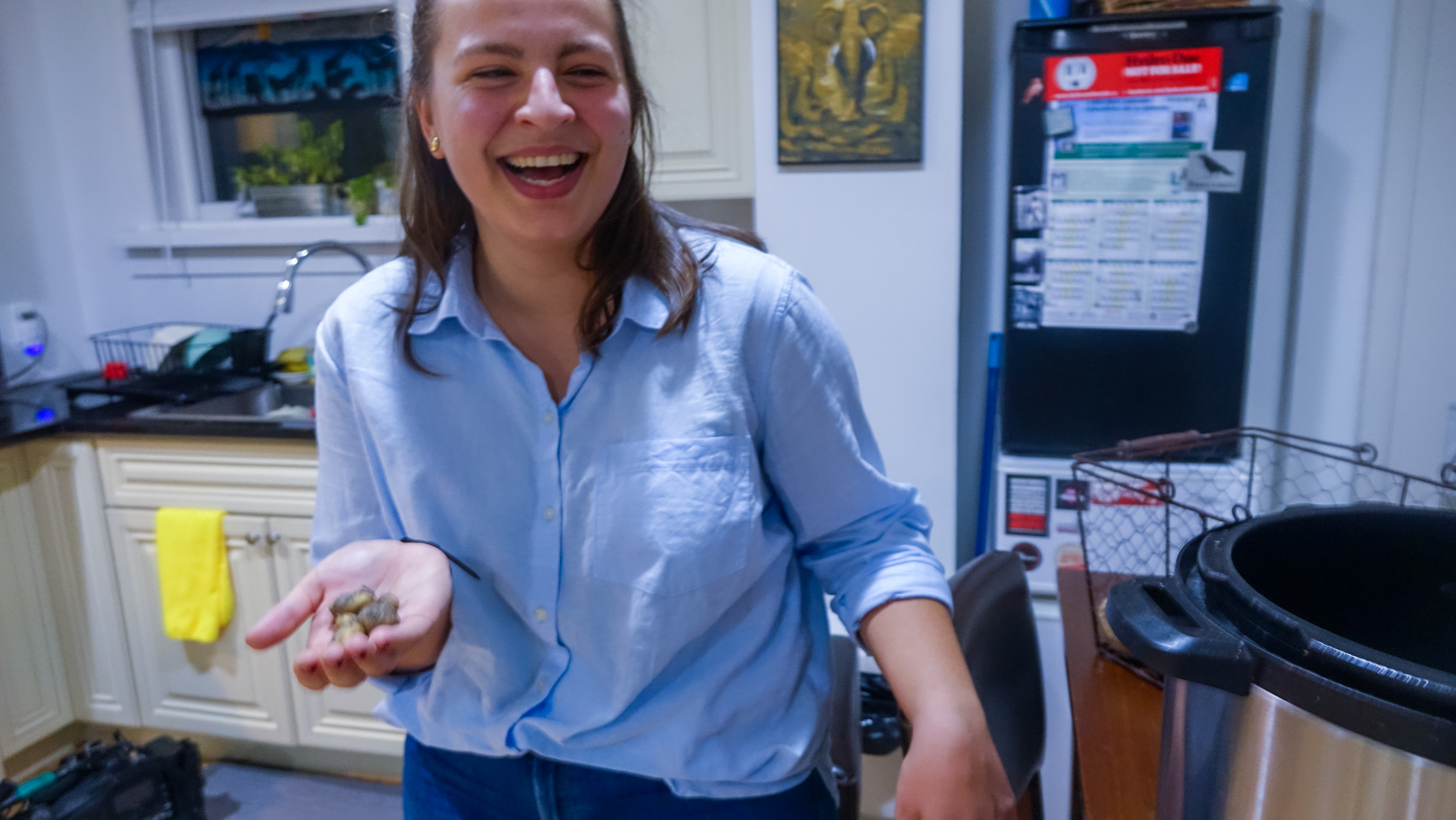 What I get out of it is five friends.
I have access to the outdoors with five other people of different ages, backgrounds and life experience. I get to come home at the end of the day and talk with like-minded people.
What's mealtime like around here?
We try to eat together once a week. I think we would encourage you to bring up politics at the dinner table. If we didn't, we'd probably have nothing to talk about.
We have a vegan, a vegetarian and meat eaters all living here, so we have a fairly complicated fridge organization system.
Meat and dairy goes in one, the rest in the other. When we're cooking altogether, we just try to make it easy and cook for the most difficult person.
I think people will stay here. I have a feeling that there'll be some flux in terms of who's here and when. But I'm here to stay. At least until we harvest the potatoes.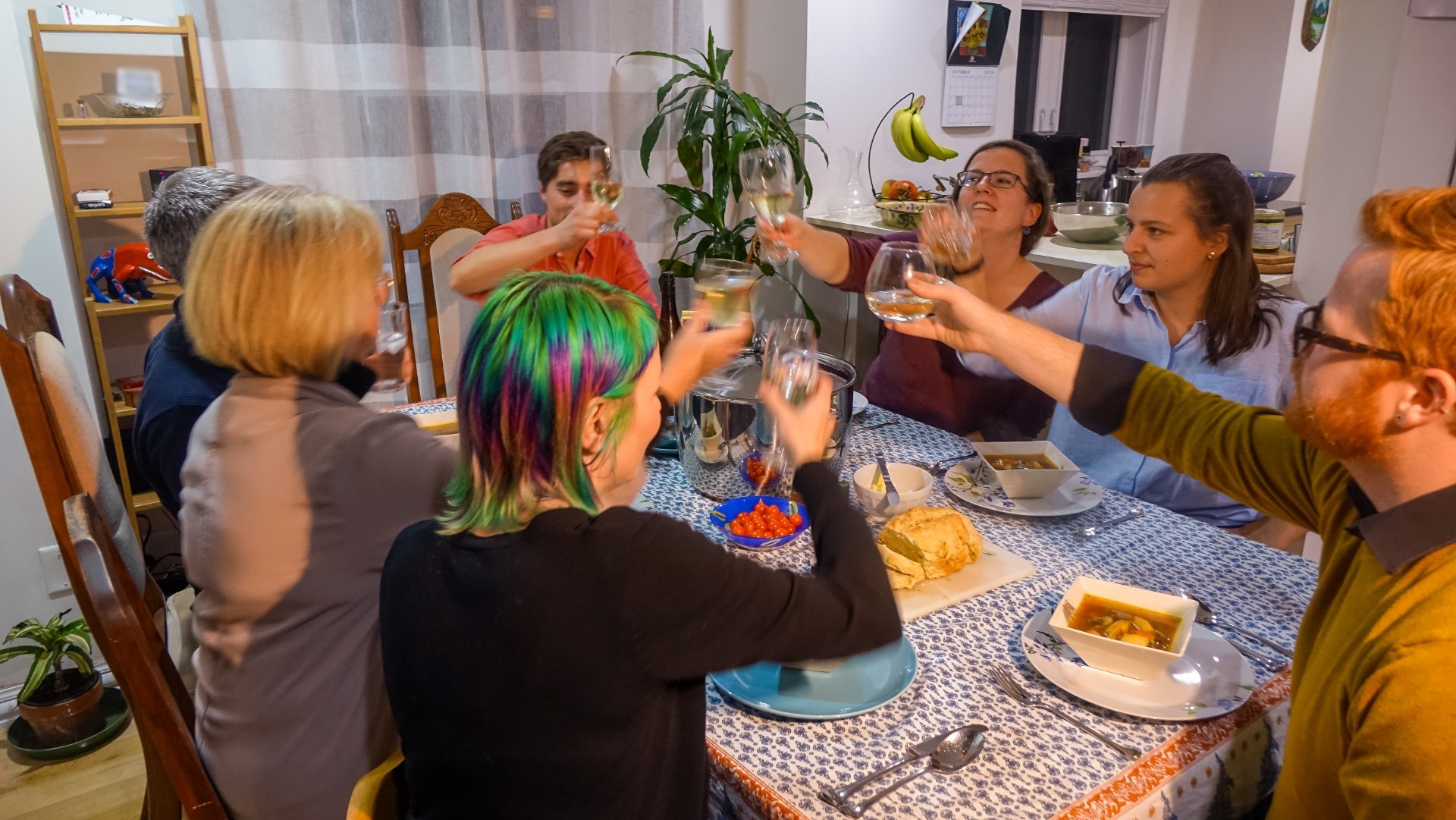 Christine Maki is a producer for CBC Ottawa. She can be reached at christine.maki@cbc.ca.