Life in Ottawa is getting more expensive, with housing costs constantly on the rise. CBC Ottawa has covered the numbers, and the impact.

But there are some who've found creative housing solutions — often with added benefits, too. As part of CBC Ottawa's series Living Reframed, we caught up with people who have come up with housing hacks to save money and live better lives.
The following interview has been edited for style and clarity.
My van is my home. I've lived in it for over a month, and it has been a blessing.
It's strange, but it feels normal. It's not a drastic change.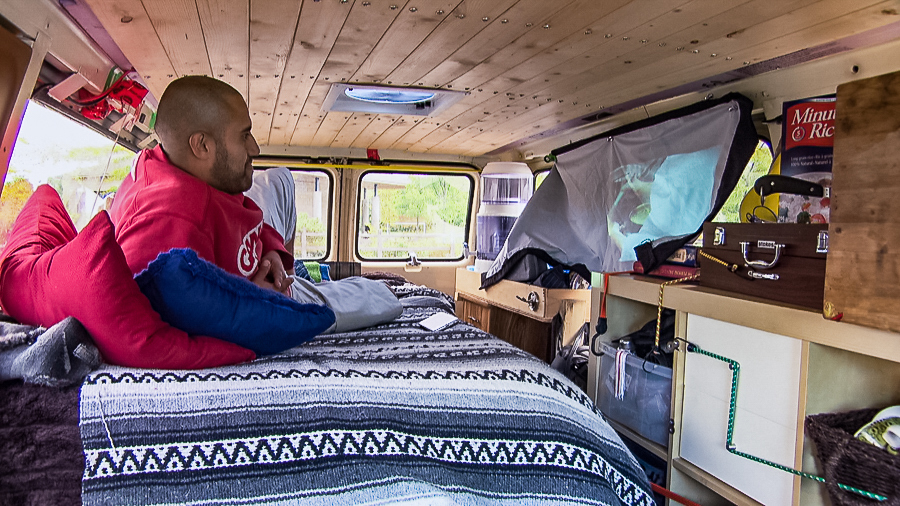 Epiphany
I used to rent a room close to the Rideau Centre for $400 a month. It was so small, there was no space. Just a bed.

Have you found a creative housing solution? Email christine.maki@cbc.ca to share your story as part of CBC Ottawa's series Living Reframed.
One day, I took a nap in my van and I thought, 'This doesn't feel any different from my apartment.' Then I had this epiphany. My van is paid off, so if I lived in the van, then I could save money for nursing school.
I didn't overthink it. I sold everything and moved into the van.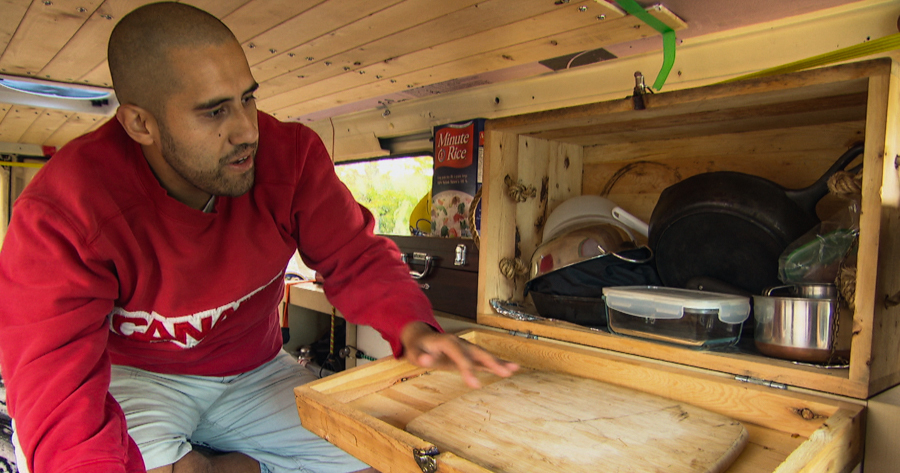 Small space, big ideas
I grew up in Colombia and came to Canada for a better life with my father and brother. My mother is still in Colombia taking care of our grandmother.
I've had many jobs over my 10 years in Canada — sales, maintenance and janitorial — and now I am a personal support worker. I like helping people who are in the last phases of their lives. That's why I want to be a nurse.
Click here to meet three strangers, matched through a new homeshare program that brings together LGBT youth and homeowners.
Living in the van makes me focus on my goals. And realistically, I'll need to stay here for at least five years to save enough money to go back to school.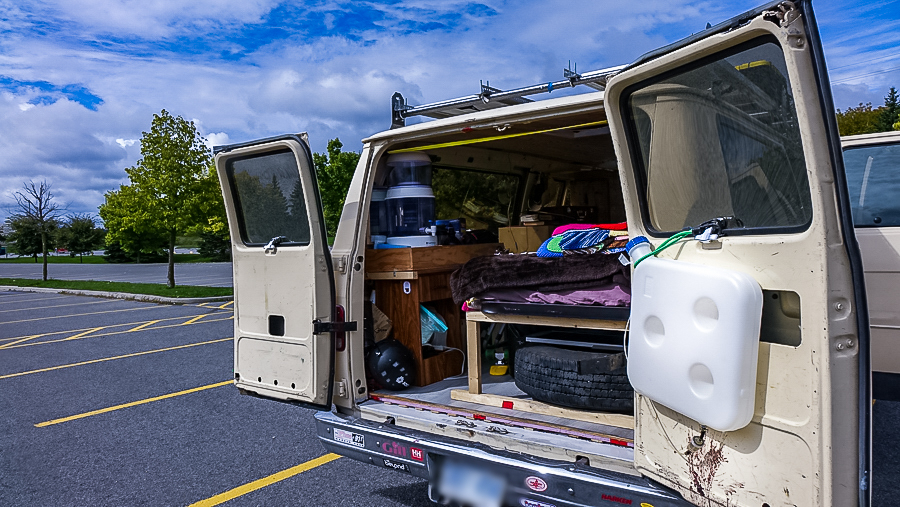 Comfort food
I have a map in my mind of the places in Ottawa where it is legal to park the van overnight. I try to find places near public washrooms, like a park or Walmart parking lot.
There's no running water for dishes or things like that. I am always out of my comfort zone, but I am discovering that there are different types of comforts.
For example, I cook outside on a camp stove. And soon, I hope to make a Colombian stew called sudado de pollo. It has chicken and potatoes that are all blended together. My mom makes it best, and I don't think I could ever really recreate it, but I'll try it on my stove.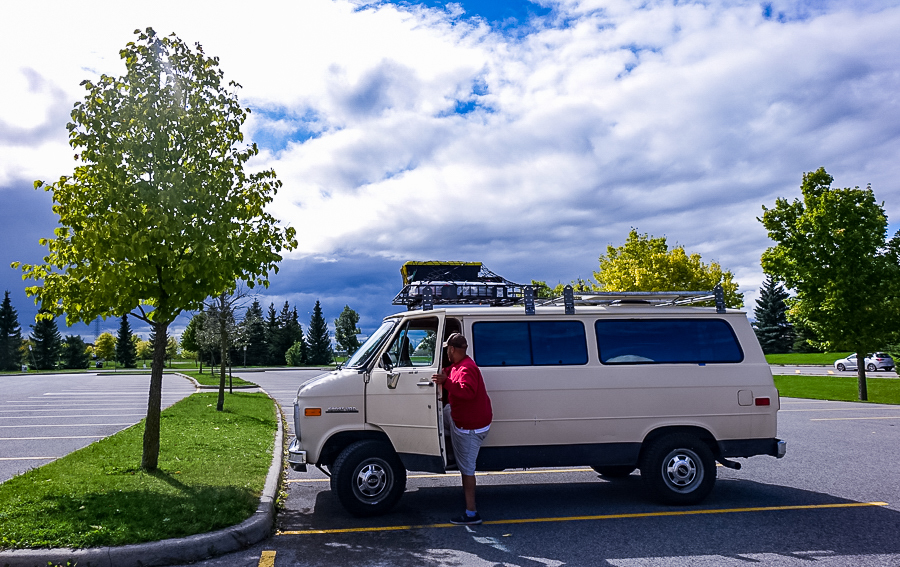 I can only keep essentials. It doesn't matter what I want — it's a matter of what I need. I've had to sacrifice many things, like my 52-inch TV, to utilize my space.
I found recycled materials to insulate the walls. Friends gave me the bed, which has some storage underneath for my clothes and a spare tire.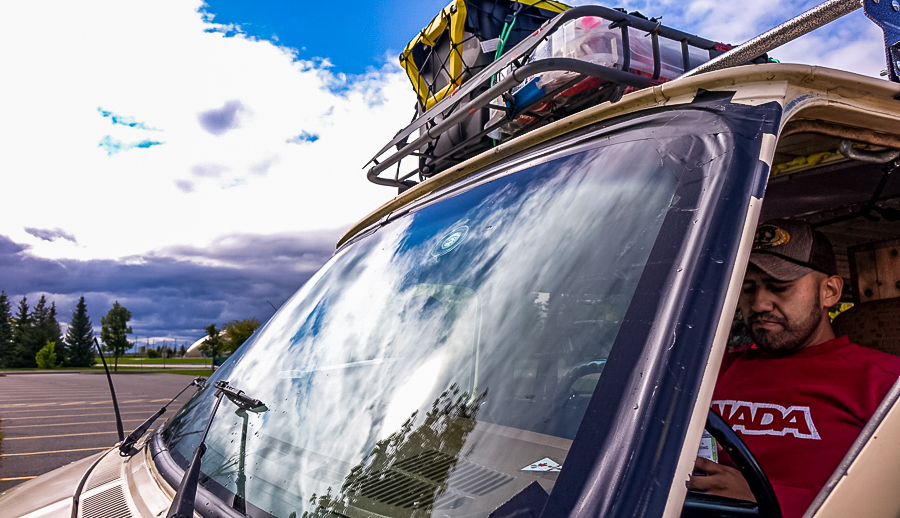 Winter-ready
Hopefully, I can make it look nicer, but my priority is to make the van winter-ready.
I've started to insulate the walls, and I have a diesel heater that keeps the place like a sauna.
My winter clothes are in a box strapped to the roof. That's where my solar panels are, too. The panels help run electricity through the van.
You learn to manage as you go. I've had to accomplish things in a different way. I feel like I am on some kind of adventure.

Ash Abraham is an associate producer and reporter at CBC Ottawa. You can reach her by email at ash.abraham@cbc.ca