When your backyard is burning, is anywhere safe? We're seeing them everywhere, from the Amazon to the Arctic: bigger, hotter, faster wildfires gobbling up more and more of our planet. But why now, and what can we do to protect ourselves?
University of Alberta fire guy Mike Flannigan and the CBC's Adrienne Lamb talk with the people studying, fighting and living through these blazes in places like Australia, California and Canada.
These stories will take your breath away. People from around the world share the financial, physical and psychological toll of having everything they own go up in smoke as they grab their kids and pets and run for their lives.
As the threat escalates, there is hope to be found in new tools and technology and new ways of thinking about wildfires. World on Fire is a six-part original podcast from CBC Edmonton produced by Leslie Goldstone with sound production by Clare Bonnyman.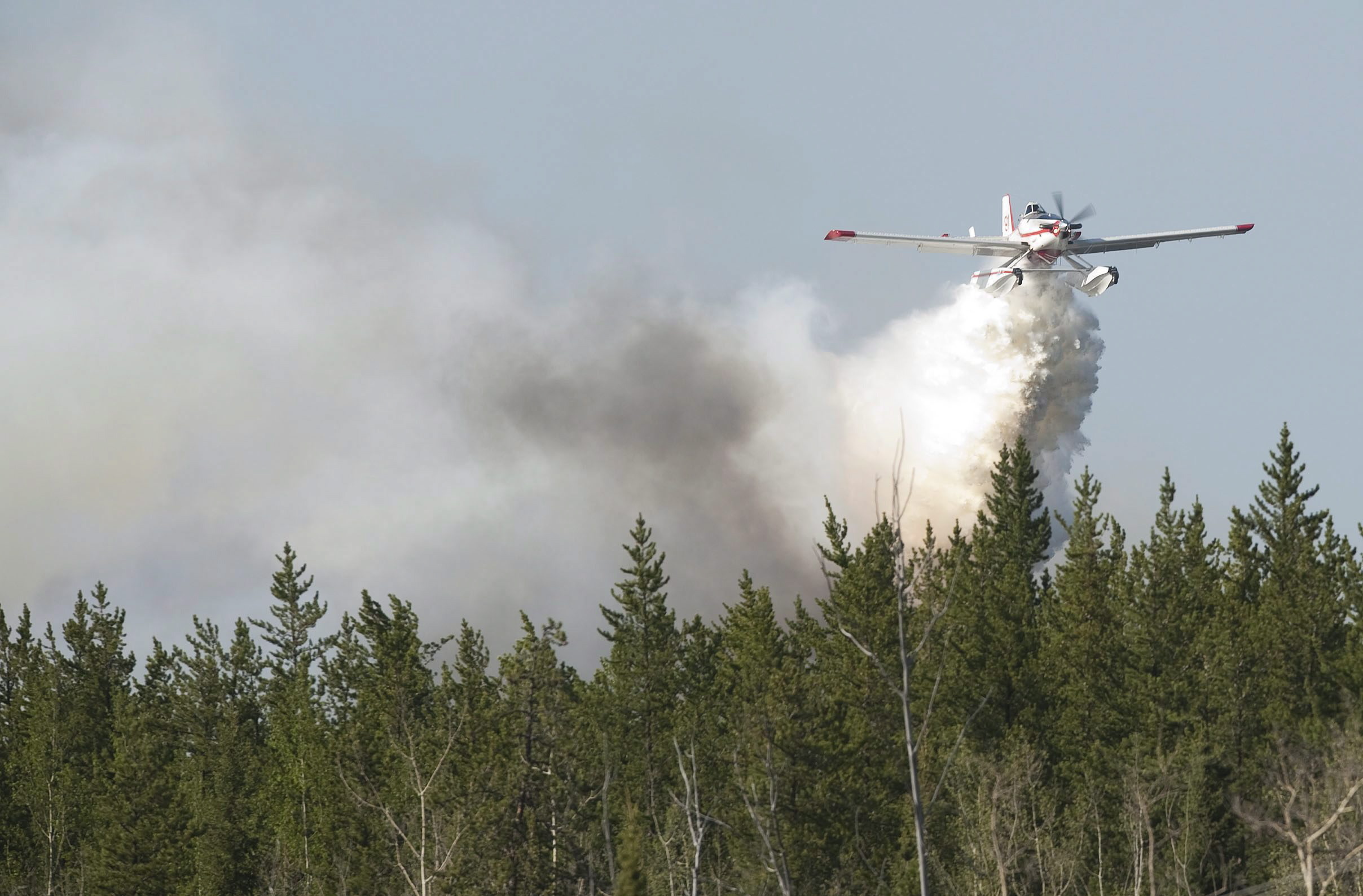 EPISODE 1
THE DAY SLAVE LAKE BURNED: FORMER FIRE CHIEF REFLECTS ON THE LESSONS LEARNED
Jamie Coutts, his legs suddenly heavy under the weight of his firefighting gear, watched his childhood neighbourhood burn.
It was on that sweltering afternoon in May 2011, as he sat slumped on the curb of 12th Street on the eastern edge of Slave Lake, Alta., when he knew the community was in danger.
A wildfire had breached city limits and was starting to devour everything in its path.
The winds were blowing from the southeast at 100 kilometres per hour. It hadn't rained for days. Within three hours of the first spark, the fire had grown to 500 hectares.
Another fire, west of Slave Lake, was moving in, threatening thousands of homes and dividing the town's firefighters.
"I don't know why I did this, but I took the time to count … there were 35 houses on fire that I could see," said Coutts, former chief of the Lesser Slave Regional Fire Service.
"I was sitting there, a couple of guys were yelling at each other and I just told them, 'We're all that we have and we've got to figure this out and be a team.'
"Life had changed forever and that was the moment that I knew."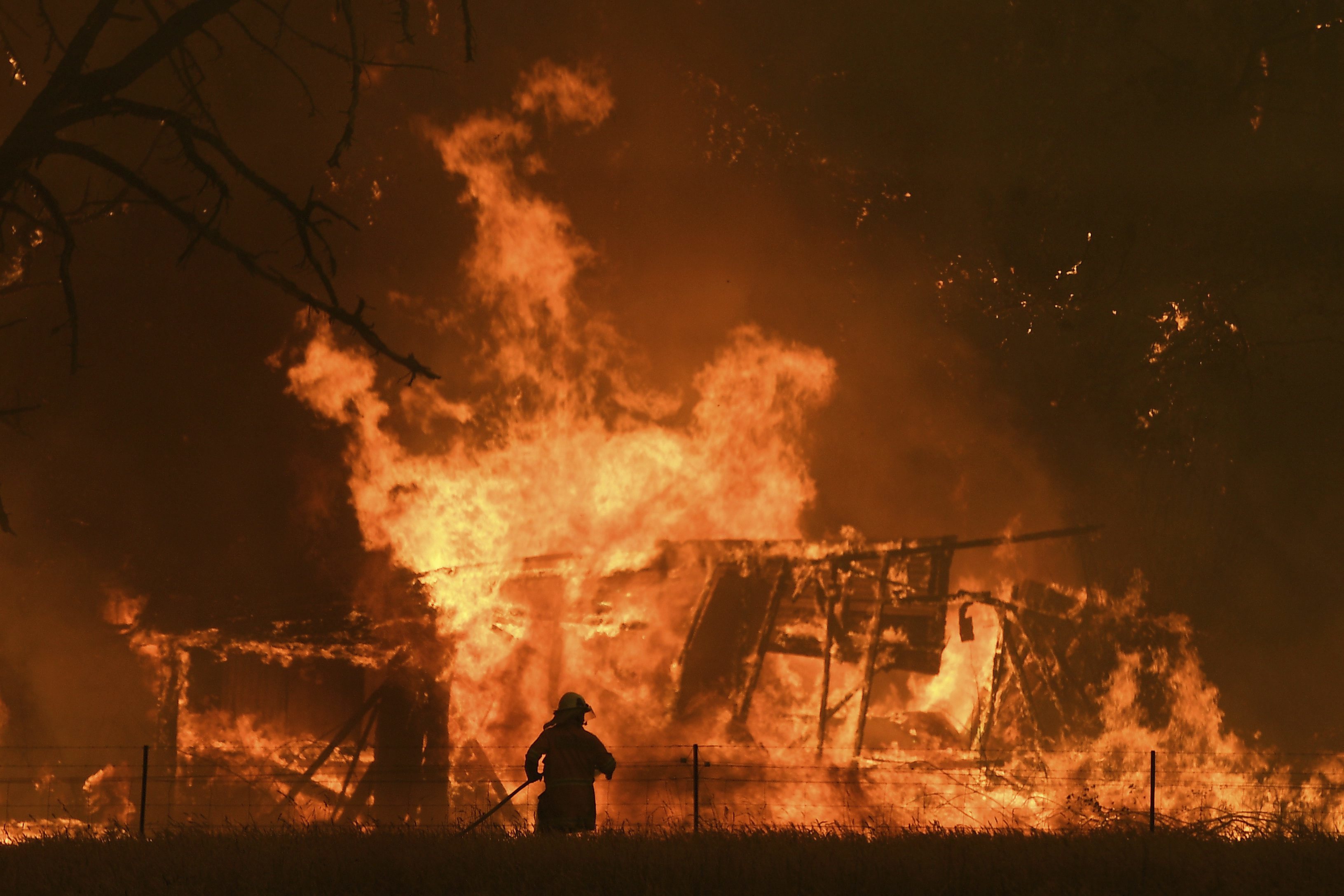 EPISODE 2
DROP BEARS AND ANGRY KANGAROOS: ALBERTANS FIGHT FIRES IN AUSTRALIA
When Rick Harrison arrived in Australia to fight wildfires, he was repeatedly warned about a dangerous creature lurking in the bush — drop bears.
"The Australians like to kid around and they made that known," Harrison recalled with a chuckle.
"In their folklore, there is something called a 'drop bear' and, basically, a drop bear is a koala with fangs and they come and attack you."
While Harrison was never duped by the tales his fellow firefighters told about drop bears, he did fall for another one of their tricks and almost got sucker-punched at a sanctuary for kangaroos, Australia's national animal.
"The firefighters, they were always talking about kangaroos, they said that they liked to be scratched on their belly and behind their legs," said Harrison.
"The little ones, they were fine with it. The big male was not happy. It's almost like he put up his hands to start fighting."
And while drop bears are nothing more than a fantasy fabricated to terrify unsuspecting tourists — and the kangaroo never landed a punch — the dangers of fighting fires in Australia were real.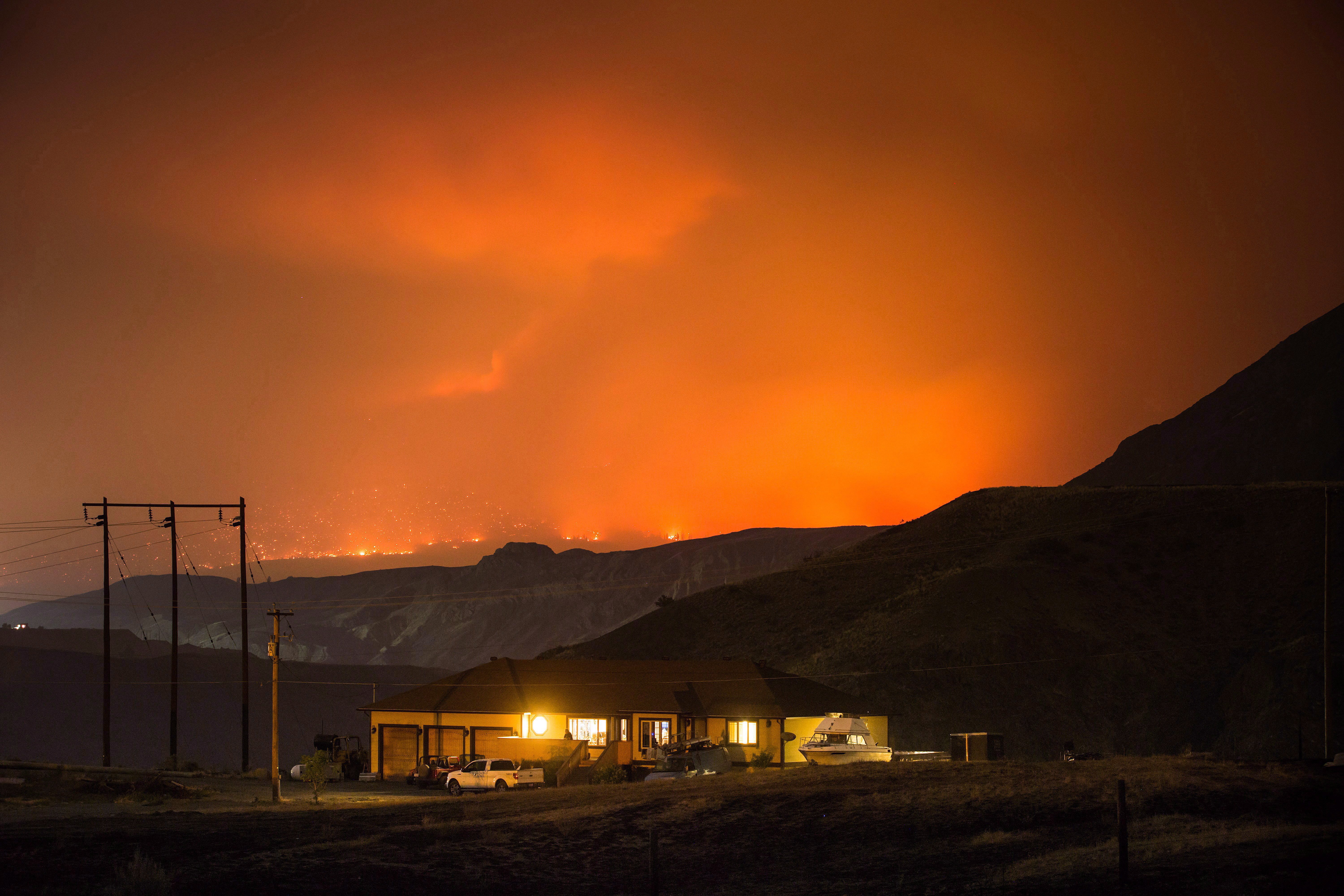 EPISODE 3
AS THOUSANDS FLED DURING THE B.C. WILDFIRES, THIS MAN STAYED
When the flames reached the valley on the Xatsull First Nation in the B.C. Interior, Kelly Sellars refused to leave.
And in that decision — to stay and save the community's homes — Sellars discovered a new appreciation for the community's people.
The flames arrived on a sweltering afternoon in July 2017. Forks of lightning danced across the sky above the Soda Creek reserve, igniting the tinder-dry forest while howling winds fanned the flames.
"All of a sudden, it was really hot and dry and these dry clouds blew in," Sellars said, looking out over the forested ridges that flank his property near Williams Lake, B.C.
"It wasn't raining but the clouds were there and it started thundering. There were about four or five lighting strikes," Sellars recalled during an interview with the World on Fire podcast.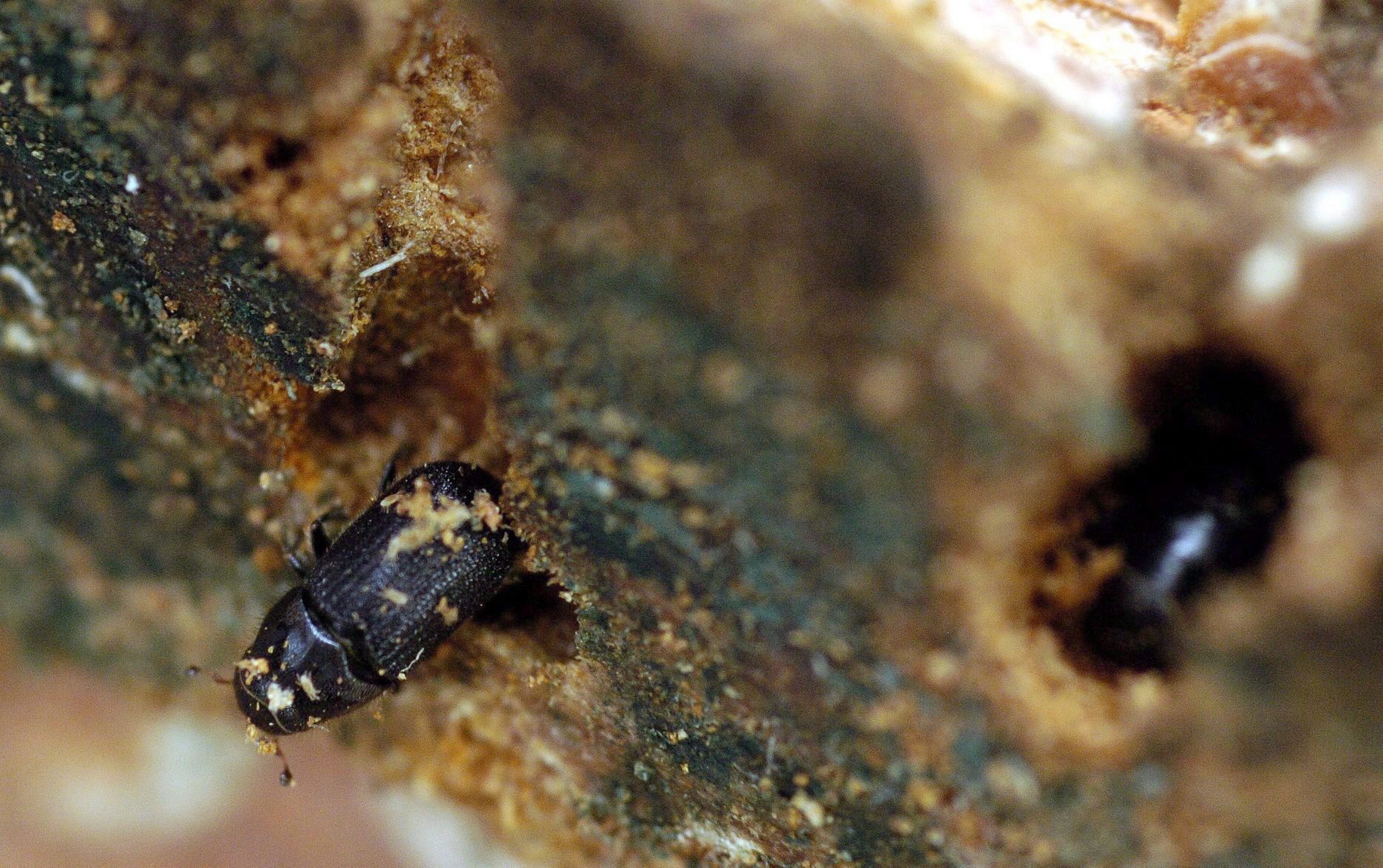 EPISODE 4
TRACKING THE MOUNTAIN PINE BEETLE THREAT WITH A DRONE AND A BUTTERFLY NET
Devin Goodsman is waiting for the day developers engineer radio collars small enough to track the movements of a five millimetre-long mountain pine beetle.
In the meantime, he is relying on a more rudimentary contraption to capture beetles charting a flight path through the lodgepole pines of Western Canada.
"We have a drone fitted with a butterfly net," Goodsman said in an interview with CBC podcast World on Fire.
"The plan is to catch them using an unnamed aerial vehicle at various locations, including above the canopy."
Goodsman, an entomologist with the Northern Forestry Centre in Edmonton, is working to better understand the movements of the beetles above the forest canopy — research he hopes will help inform wildfire management practices across Alberta.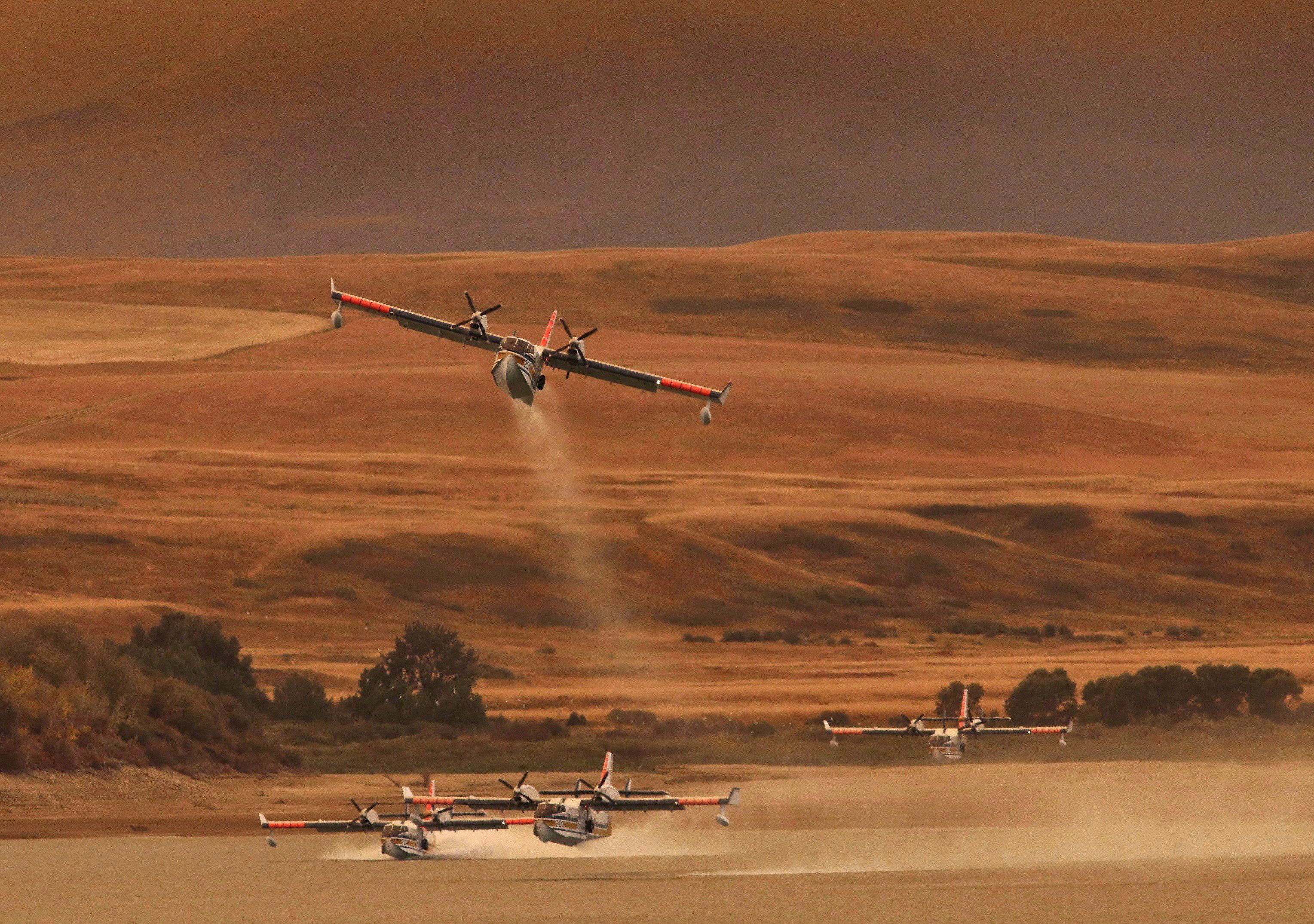 EPISODE 5
'NATURE KNOWS WHAT TO DO': RENEWAL AT FIRE RAVAGED WATERTON PARK
When Waterton National Park burned, even some conservationists wondered what would become of the picturesque mountain ecosystem.
The Kenow wildfire struck the southern Alberta park in September 2017, incinerating more than 19,000 hectares of forest and grassland, nearly 40 per cent of the park.
"Because of the extreme nature of it and the extreme impacts, there was a time when there was uncertainty," said Kim Pearson, a Parks Canada ecosystem scientist in Waterton.
"Some of us were wondering, 'Gosh, what is going to happen here?'"
Lightning from an intense storm on Aug. 30, 2017, struck Kenow Mountain in B.C., igniting the fire close to the park boundary.
Six days later, evacuation orders for the park became mandatory. By Sept. 11, the fire was firmly established, with flames racing northeast down the Cameron Valley throughout the afternoon.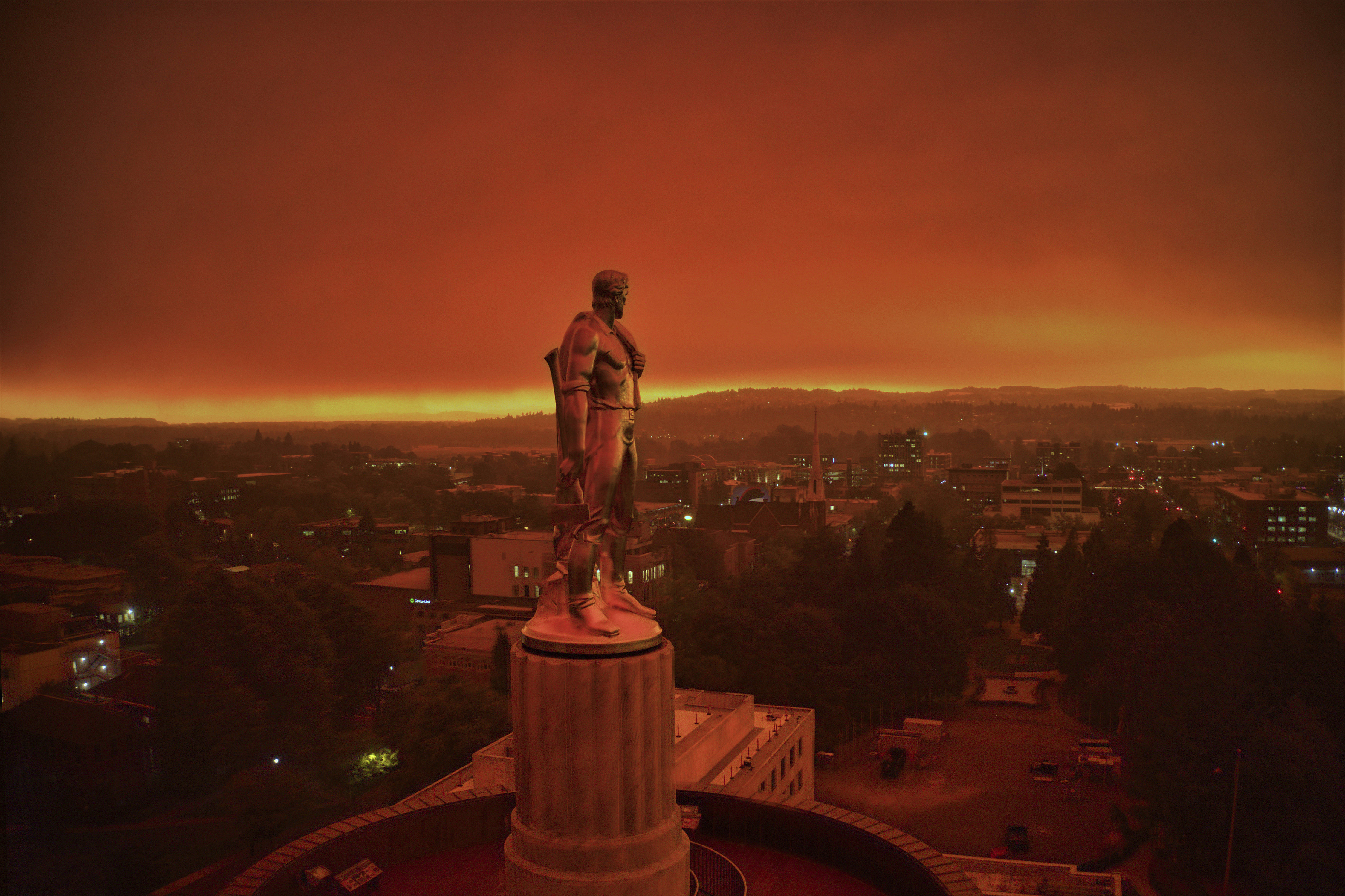 NEW — EPISODE 6
THE PYROCENE AND THE PANDEMIC
It's been a few months since World on Fire was launched in one of the quietest wildfire seasons in Canada. And then the western United States burst into flame.
In our latest episode we'll hear from an NPR reporter in Oregon who fled the wildfires not once but twice.
We'll look at how smoke from those fires is affecting us here in Canada and here some first person stories of how this podcast is resonating with people around the world.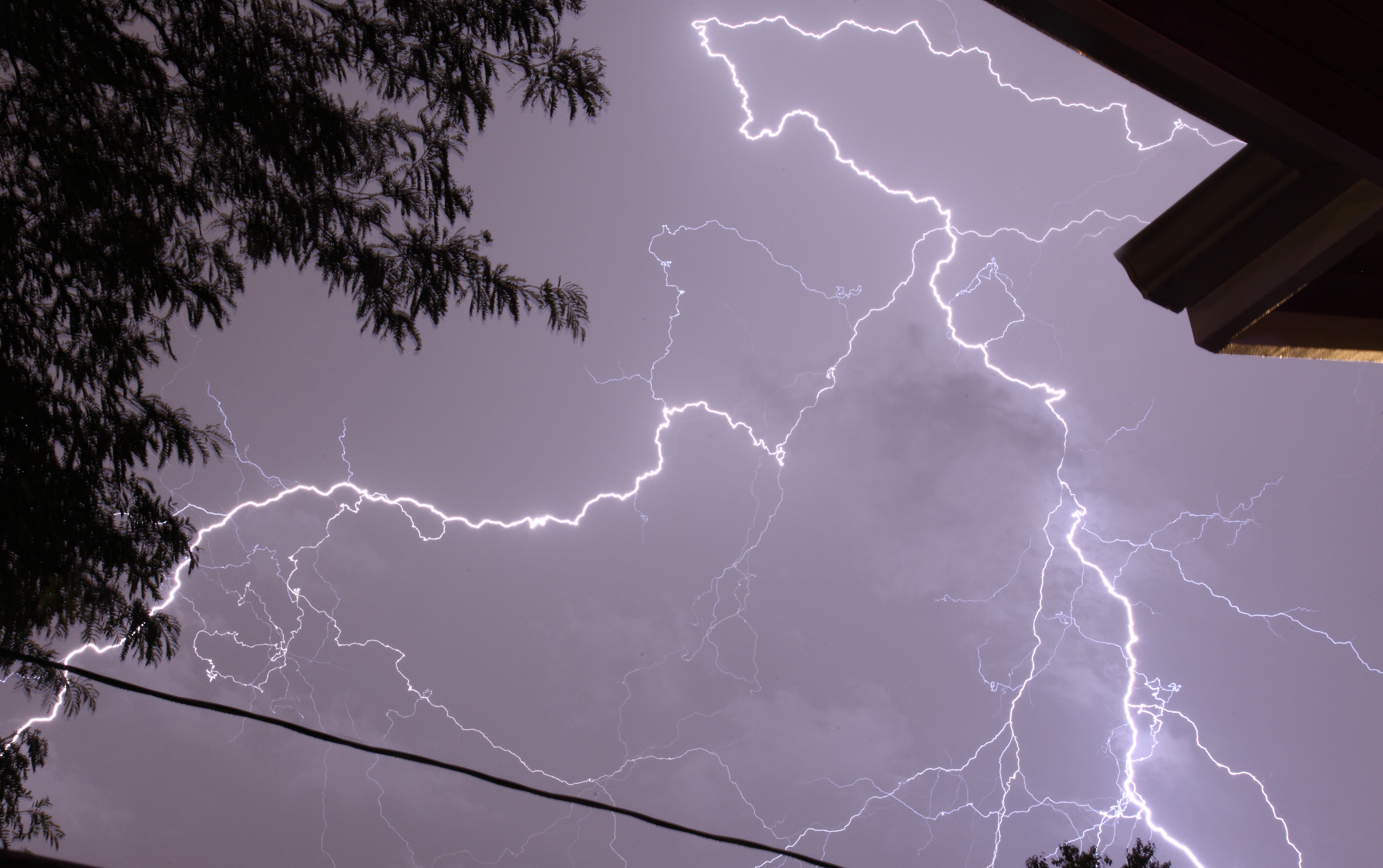 BONUS CONTENT
SCIENTISTS ARMED WITH NEW TECH AND COOL GADGETS FACE OFF AGAINST WILDFIRES
From infrared cameras that detect fires smouldering deep underground to satellites capable of tracking smoke and ash from high above the stratosphere, scientists are taking the fight against wildfires from the forest floor to the laboratory.
As the threat of wildfires increases with the arrival of more extreme weather each spring, fire researchers around the world are giving firefighters new tools to battle the threat.
Technology is quickly becoming a powerful weapon against flames. Here is a look at new innovations at the forefront of wildfire management.
LISTEN TO THE FULL PODCAST SERIES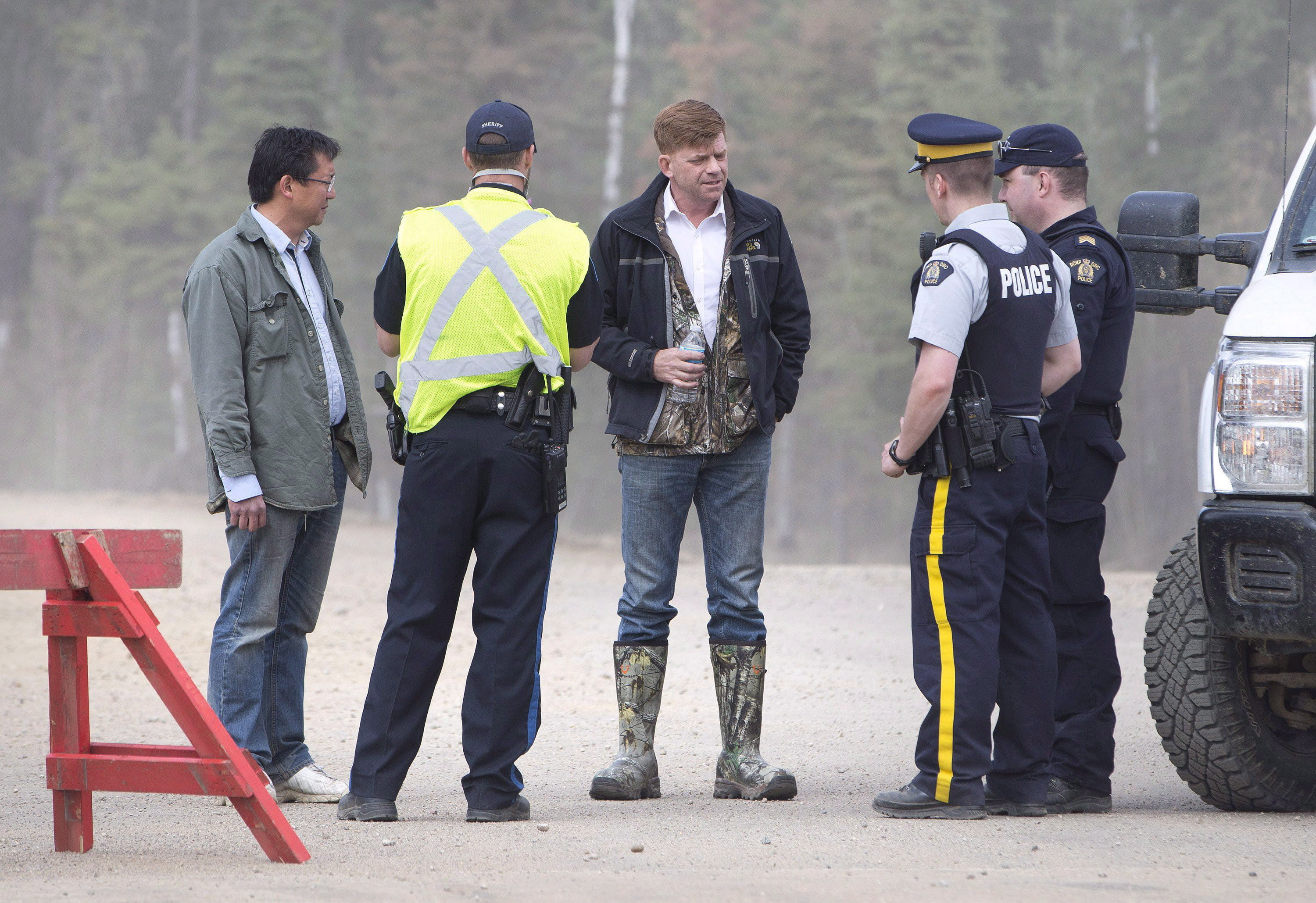 BONUS CONTENT
FROM THE FIRE TO THE FLOOD: BRIAN JEAN REFLECTS ON THE RESILENCY OF FORT McMURRAY
My family moved to Fort McMurray in 1967.
I was just a young boy and my brothers and sisters and I had the pleasure of growing up in a wild, untouched part of the world where we learned to enjoy the outdoors and watched people succeed through their hard work and courage.
My mother was everything to me and a big personality in the community; she made me keenly aware of how special Fort McMurray was.
She wrote about the history of this place and was a part of so many of its moments.
We watched the community change and evolve. Fort McMurray became a place that attracted hard working, capable and resilient people.
I raised my boys here and had some professional and financial successes here.
I was blessed to have served my community in Ottawa for ten years and was finishing my first year as its MLA and leader of the Opposition when the fire happened.
LISTEN TO THE FULL PODCAST SERIES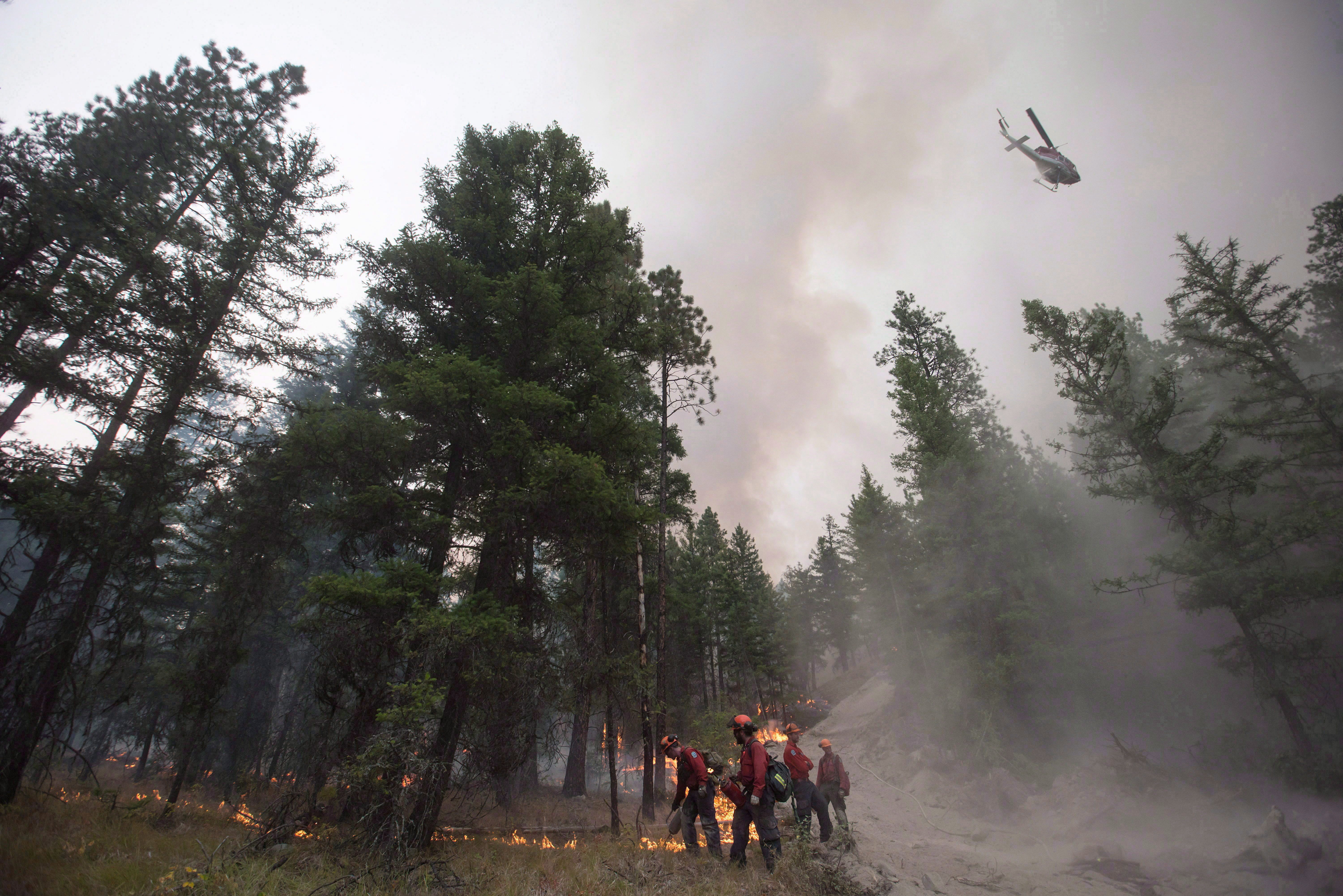 BONUS CONTENT
FIGHTING FIRE WITH FIRE: PYROTECHNICS AND FLAMING PING-PONG BALLS
Kevin Parkinson ignites slow-burning forest fires with a special kind of ammunition — thousands of tiny fireballs shot from the air into the forest below.
Spewed from the mouth of a metal box, the spheres cascade through the treetops before pummelling the forest floor and bursting into flame.
Parkinson, a wildfire operations officer based in Slave Lake, Alta., is one of the few people in the province trained in the complex physics of prescribed burns.
"The machine, it takes balls that look like Ping-Pong balls and the Ping-Pong balls are filled with potassium permanganate," Parkinson said.
The machine injects glycol — antifreeze — into each ball before dropping it onto the ground.
"After about 25 to 30 seconds, it creates a chemical reaction inside the ball and the ball will catch on fire," he said.
Prescribed burns are done across Alberta every year to help eliminate potential fuel wildfires, dead wood and underbrush. The scorched areas left behind often serve as a barrier between communities and the forest.