On June 16 and 17, 1919, the North-West Mounted Police carried out a number of raids at the homes of Winnipeg General Strike leaders, arresting and charging them with seditious behaviour.
Two others were tracked down in other cities and arrested soon after.
It was an aggressive move by the government to end the strike — a 42-day shutdown of the city by 25,000-35,000 union and non-union workers which began on May 15 — by attacking it at the top.
So who were these 10 men accused of being part of a conspiracy to overthrow the government?

​John Queen
Born in Scotland in 1882, he moved to Winnipeg in 1906.
A fervent defender of the working class, he was a member of the Social Democratic Party and a business agent for the Western Labor News.
Queen lived on Ross Avenue where he and his wife, Katherine Ross — a staunch labour activist herself — raised five children.
He was a city alderman from 1916-1919, and used that platform to speak against military conscription and to call for higher wages for civic employees. He also advocated for more and better schools, seeing education as a way to lift people from the slums, according to Winnipeg historian and author George Siamandas.
He was sentenced in 1920 to one year in prison for his part in the Winnipeg General Strike. While in jail he was elected MLA and was re-elected multiple times, serving as leader of the Independent Labour Party from 1930 to 1935.
He also served as mayor of Winnipeg from 1935-36 and 1938-42.
'Proud as hell'
"He hadn't done anything wrong. He had been standing up for a philosophy, a way of life, and he got put in jail for it," said Queen's daughter Gloria Queen-Hughes in Harry and Mildred Gutkin's book Profiles in Dissent: The Shaping of Radical Thought in the Canadian West. She was 10 years old at the time of the strike.
"We were as proud as hell of him, thanks to my mother. She said, 'Don't forget, your father is in jail not because he committed a crime, but because he is a political prisoner. Be proud of it.'
"And we are."
Katherine died in 1934. Queen never remarried and, according to Siamandas, each evening when he came home from the legislature he made a bowl of porridge that he shared with his Scottish terrier, Heather.
Queen died in 1946 at age 64 at his home on Ruby Street and is buried in Brookside Cemetery.
Queen Street in the St. James neighbourhood is now named after him.

Abraham Albert (A. A.) Heaps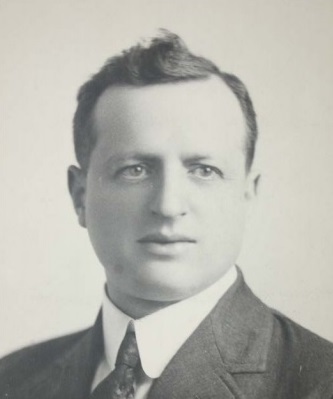 Born in England in 1885, Heaps dropped out of school at 13 to work and help support his family.
He moved to Canada in 1910 and Winnipeg the following year, where he found work as an upholsterer for the Canadian Pacific Railway.
He married Bessie Morris in 1913 and the couple had two sons.
Heaps became active in the local labour movement and joined the Trades Union Council, as well as the Social Democratic Party of Canada.
Although he was a pacifist and openly opposed conscription in 1917, both his sons earned the Military Cross in the Second World War.
Heaps was elected to city council and served from 1917-1925. He was active in the Winnipeg General Strike while still serving on council, leading the strikers' relief committee.
Charged with seditious libel for his role, Heaps represented himself at trial and was acquitted.
After several years running an insurance agency, he returned to politics in 1925 when he was elected to Parliament, where he and J.S. Woodsworth were the only Labour Party MPs.
The Liberals held a minority government in 1925 and Heaps and Woodsworth supported them in exchange for the government creating Canada's first old age pension in 1927.
Wilfrid Laurier's chair
Heaps made many friends in government, regardless of political affiliation, including Liberal Prime Minister William Lyon Mackenzie King.
The Rebel in the House, a biography written by Heaps's son Leo, tells the story of a 1927 visit between King and A.A. Heaps. King noted a worn old chair that had belonged to Sir Wilfrid Laurier, Liberal prime minister from 1896-1911.
Heaps used his upholstery talents to restore it, delighting King. The chair is now on display in the parliamentary museum.
Heaps was re-elected for three more terms and helped found the Co-operative Commonwealth Federation, forerunner to the NDP, before being defeated in 1940.
He also bought and sold art and donated some significant paintings to the Winnipeg Art Gallery before moving to Montreal.
Heaps died in 1954 while visiting relatives in England and is buried in Leeds, his birthplace.
The vital statistics government building at the corner of Portage Avenue and Garry Street in Winnipeg is now known as the A. A. Heaps Building.

​James Shaver (J. S.) Woodsworth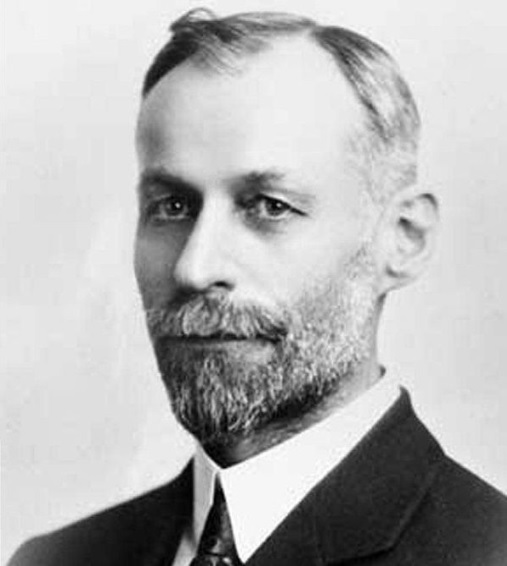 Woodsworth was born near Islington, Ont., in 1874 and came to Manitoba when the family moved to Brandon in 1882.
Ordained as a Methodist minister in 1896, he spent two years as a circuit preacher in Manitoba before going to study in Toronto and England.
In England, he became interested in social welfare work. When he returned to Canada in 1902, he took a position as minister at Grace Church in Winnipeg and married Lucy Staples. The couple had four sons and two daughters.
Woodsworth, who preached the social gospel and worked for social reform, was put in charge of All Peoples' Mission in the North End.
There, he wrote the first of several books decrying the lack of a living wage and arguing for a more egalitarian and compassionate state.
He campaigned for compulsory education, juvenile courts, the construction of playgrounds and other initiatives in support of social welfare.
Cut ties with church
In 1913, Woodsworth became secretary of the Canadian Welfare League and travelled around Canada investigating social conditions.
In 1917, he became a pastor in British Columbia but was appalled that the church was being used as a vehicle of military recruitment, with ministers being asked to preach about the duty of men to serve in the war effort.
A pacifist and opponent of conscription, he cut ties with the church and ended up back in Winnipeg in the midst of the general strike. Woodsworth became editor of the strikers' newspaper and spoke at strike meetings.
He was arrested on charges of seditious libel for articles he published, but the charges were dropped before he went to trial.
Woodsworth was elected to Parliament in 1921 as an Independent Labour candidate. He was re-elected four more times and served the Winnipeg North Centre riding until his death in 1942.
He was involved in the founding of the CCF in 1932 and became its first federal leader the following year.
He died in March 1942.
His name is honoured throughout Winnipeg, with the Woodsworth Building on Broadway, Woodsworth Park near Brookside Cemetery, and a plaque in front of his former home at 60 Maryland St.

George Armstrong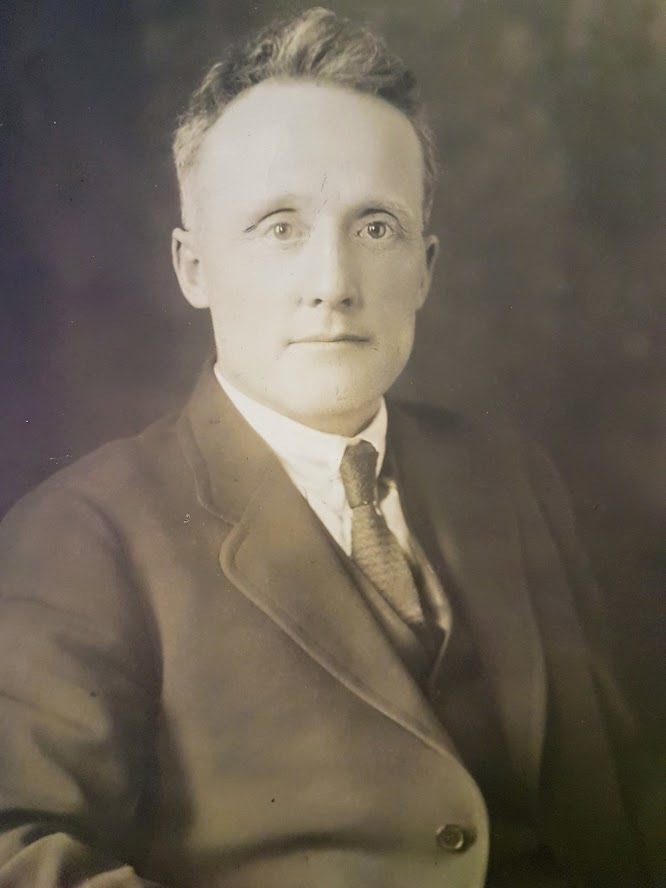 The only Canadian-born member of the nine strike leaders who stood trial was born in Scarborough, Ont., in 1870.
After some time living in the United States, George Armstrong came to Winnipeg in 1905 with his wife, Helen. The couple had three daughters while in the U.S. and then a son in Winnipeg.
Armstrong was a founding member of the Socialist Party in Winnipeg and ran unsuccessfully for the Manitoba Legislature in 1910, 1914 and 1915.
A member of the carpenters union, he became an international organizer and travelled across Canada and the U.S. border states. That gave him a front-row seat to the February 1919 Seattle general strike by 60,000 workers.
"It was something that influenced my grandfather's thinking for the rest of his life," Bob Waters wrote in a book about his family, Four Generations that Walked the Walk.
Blacklisted
During the strike, Armstrong was one of the main soapbox orators, speaking critically of the Canadian government's repressive policies toward dissent.
He was sentenced to one year in prison for his allegedly seditious behaviour.
While behind bars in 1920, he won a seat in the Manitoba Legislature as a member of the Socialist Party of Canada.
He lost it in 1922, though, and had trouble finding work. Blacklisted by employers due to the strike, he and Helen moved to Chicago.
They returned to Winnipeg after the 1929 stock market crash and Armstrong took another shot, unsuccessfully, at political office in the 1932 provincial election.
The couple moved to Victoria around 1945 and later to California, where he died in 1956.

William Ivens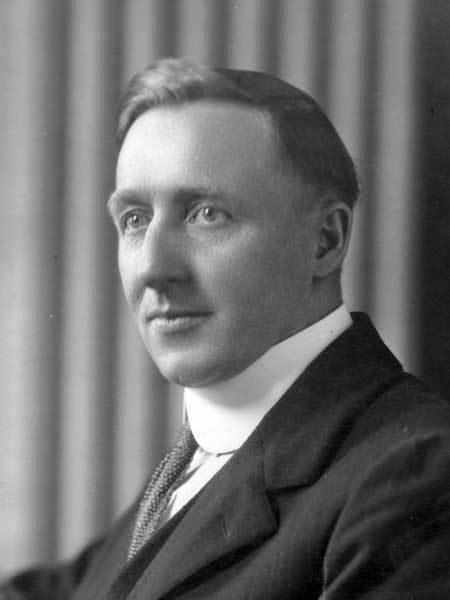 Born in England in 1878, he came to Canada in 1896.
He attended Wesley College (one of the founding colleges of what would become the University of Winnipeg) and later the University of Manitoba, becoming a Methodist minister.
In 1908, he married Louisa Davis and they had a son.
Ivens believed in the social gospel, which declared human welfare and social justice as moral imperatives and encouraged religion's shift from inner spirituality to public service.
That meant involvement in issues like economic reform, fair wages and pacifism.
During his time at the pulpit, Ivens developed a reputation as a radical minister, calling for the church to help bring about large-scale social reform and lead the labour movement in its struggle against capitalism.
His pacifism and support for conscientious objectors conflicted with most church members during the First World War and Ivens was expelled from the ministry.
Founder of Labour Church
He founded the Labour Church in 1918 and continued to speak against capitalism.
Ivens also took on the role of editor of the Western Labor News and published a special daily edition during the Winnipeg General Strike.
His Labour Church held open-air meetings in Victoria Park in front of large crowds, where he called the strike a harbinger of a new age for the working-class.
He was found guilty of seditious conspiracy for his part in the general strike and sentenced in 1920 to one year in prison.
Prior to his trial, he stood up in court and denounced the judgment given to R. B. Russell, the first leader to face trial.
Ivens called Russell's two-year prison sentence a poisoned verdict, delivered by a poisoned jury in a court led by a poisoned judge, according to Labour Before the Law: The Regulation of Workers' Collective Action in Canada, 1900-1948, by Judy Fudge and Eric Tucker.
After that, every other leader received lighter sentences, from six months to one year.
While in prison, Ivens was elected as an MLA for the Dominion Labour Party. He held that position through three more elections until he was defeated in 1936.
He became a member of the CCF, forerunner to the NDP, but never held a seat for the party.
Ivens died in California in 1958 and is buried in Winnipeg's Elmwood Cemetery.

Frederick John Dixon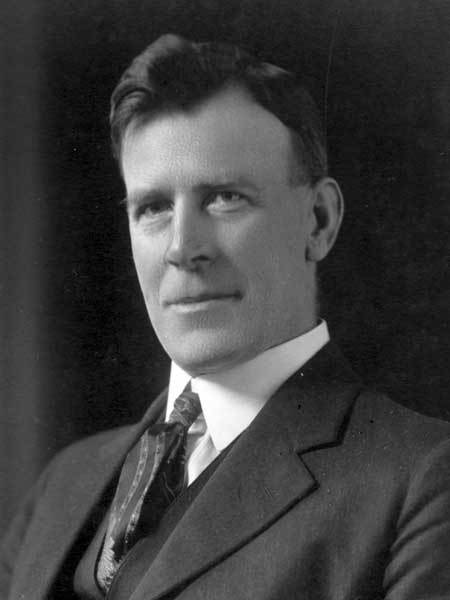 Born in England in 1881, he came to Winnipeg in 1903 and worked as a labourer with a pick and shovel on the construction site for the Eaton's department store.
Dixon wrote a weekly column in the Winnipeg labour weekly The Voice. He ran in the provincial election in 1910 but was defeated.
He was successful in 1914, winning a seat as an Independent Labour member for Winnipeg Centre with a platform that included women's suffrage, public ownership of utilities and opposition to subsidies for private enterprise.
That same year, Dixon married suffragist Winona Flett and the couple had two children.
As an MLA, he forced an investigation into the corrupt relationship between the firm building the Manitoba Legislative Building and Rodmond Roblin's Conservative government. The probe led to Roblin's resignation as premier.
During the Winnipeg General Strike he reported for the strike bulletin, and helped publish the Western Star and the Enlightener, two other pro-labour publications.
Tried for seditious libel in connection with the strike, Dixon defended himself and was found innocent on all charges.
He was re-elected to the Manitoba Legislature as a Labour candidate in 1920 and again in 1922.
In 1923, he resigned after personal tragedies took their toll — the death of his two-year-old son in 1920, followed by his wife's death from pneumonia in 1922.
Dixon also learned he had skin cancer. He sold life insurance to support himself while undergoing treatments.
He died in 1931 at age 50 and is buried in Brookside Cemetery.

Robert Boyd (R. B.) Russell
Born in Scotland in 1888, he moved to Winnipeg in 1911 and worked as a machinist in the CPR's Weston Shops, becoming a leader of the International Association of Machinists union.
He also became a prominent member of the Socialist Party of Canada, which represented the left wing of the labour movement in Manitoba.
More militantly labour than many others, he often caused friction when he railed against more moderate labour reformists. He did not believe in partial solutions offered by people like Fred Dixon, who Russell viewed as weak.
Russell helped establish half-day Saturday work hours in Western Canada and believed the working class was destined to rule the world.
He attended the Western Labour Conference in Calgary in early 1919, where he advocated for the creation of the industrial union that became known as the One Big Union.
A few weeks later he became a prominent Winnipeg strike leader and was the first of the leaders to go to trial, facing accusations he tried to bring about a Bolshevik revolution.
He was sentenced to a two-year term at Stony Mountain Penitentiary and, from prison, ran as a Socialist Party of Canada candidate in the 1920 provincial election.
He lost and tried instead for a federal seat in the 1921 election, finishing second.
He became secretary of the One Big Union in Winnipeg, a position he held until the OBU folded in 1956.
Russell also served on the Manitoba Labour Relations Board, the fair wage board, and on community groups like the community chest and cancer research board.
He died in 1964 at his home on Kingston Row and is buried at Chapel Lawn Memorial Gardens.
R.B. Russell Vocational School is named after him.

William Arthur (Bill) Pritchard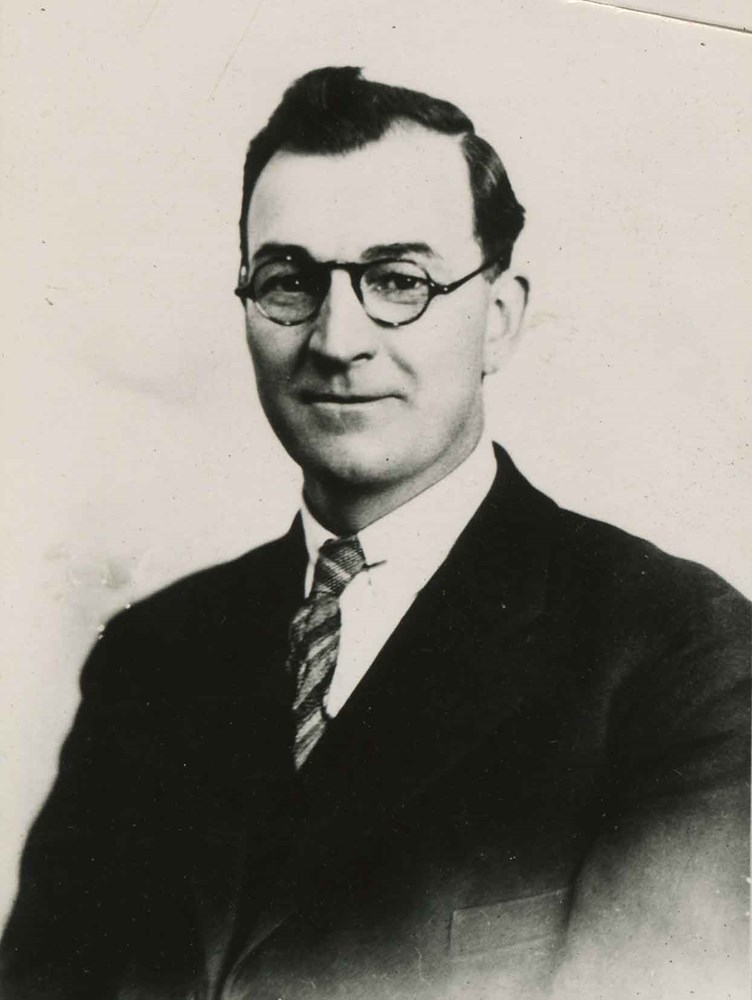 Born in England in 1888, his father moved to British Columbia in 1900, when Pritchard was 12, to find work as a miner.
Back in England, with his family's financial situation worsening, the young Pritchard went to work for a building contractor.
Over the next seven years he attended night school at technical institutes, according to Harry and Mildred Gutkin's Profiles in Dissent: The Shaping of Radical Thought in the Canadian West.
He immigrated to Vancouver in 1911 and became a Socialist leader. In 1919, he led the British Columbia contingent to the Calgary Western Labour Conference, where the One Big Union was founded.
He arrived in Winnipeg on June 10, as the general strike was nearly four weeks old. Despite not being directly involved in its planning or development, Pritchard was cited as one of the leaders and a warrant was issued for his arrest.
He was captured on a train in Calgary, while returning to B.C., and later put on trial for sedition.
Known as a strong orator, he defended himself in a famous 215-page address to the jury. Through it, he spoke to the workers and encouraged them to keep up the fight for their rights, telling them: "The great appear great to us because we are on our knees. Let us rise!"
He was sentenced to one year in prison and ran unsuccessfully for a seat in the Manitoba Legislature in 1920. He then returned to Vancouver, where he was elected to the Burnaby council in 1928 and became reeve in 1930.
He died in 1981.

Roger Bray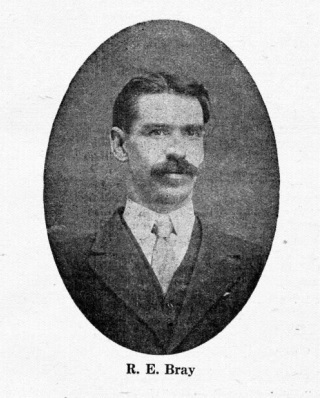 Born in England in 1874, he moved to Winnipeg in 1903, working in the butcher trade.
A former Methodist preacher, he became a socialist and left the church after deciding Christianity was not the means of correcting injustices.
He joined the army in 1916 and came back to Winnipeg in 1918, becoming a spokesman for returned soldiers. He spoke at meetings in Victoria Park during the 1919 unrest.
On June 14, a secret agent of the mounted police declared Bray to be "the most dangerous person in the city," according to the Manitoba Historical Society.
He was arrested three days later and given a six-month sentence in 1920, the lightest of any of the leaders.
At the time he told the court, "Whatever my comrades are guilty of, I am guilty of also, as I endorse everything they have said and done. I have no apologies to make nor any regrets," according to Norm Larsen's book Notable Trials from Manitoba's Legal History.
He eventually moved to North Vancouver and worked as an organizer for the CCF.

Richard James (Dick) Johns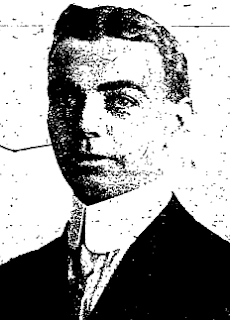 Born in England in 1888, he came to Canada in 1912.
In 1919 he was a machinist for the Canadian Pacific Railway, a member of the Social Democratic Party, and a leader of the One Big Union.
He wasn't even in Winnipeg during the raids on June 16-17, in which the general strike's leaders were arrested, but was still among those charged.
An arrest warrant for seditious conspiracy was issued while he was at a conference of the National Railway Board in Montreal.
Johns was found guilty by a jury in 1920 and sentenced to one year in prison. He ran as a Labour candidate in the 1920 provincial election but was defeated.
He became an industrial arts teacher, served as night school principal at St. John's High School and later moved to Ontario, where he became director of technical education for the province.
He later moved back to Winnipeg to help establish the Industrial Vocational Education Centre in 1938. The school eventually became Red River College.
In 1951, Johns was then named principal of the Manitoba Technical and Vocational Training Institute.
He moved to Victoria in 1960, where he died in 1970.