It wasn't the summer they had hoped for.
Troy Wrixon and Anna Marsh had just moved from Chilliwack, B.C., to Falkland, a rural valley community of about 600 people, 70 kilometres east of Kamloops.
The couple had just finished paying down debt and were settling into a more affordable community as they prepared for their retirement. They were also looking forward to a trip to visit family in Nova Scotia and planned to get to know their neighbours before setting off.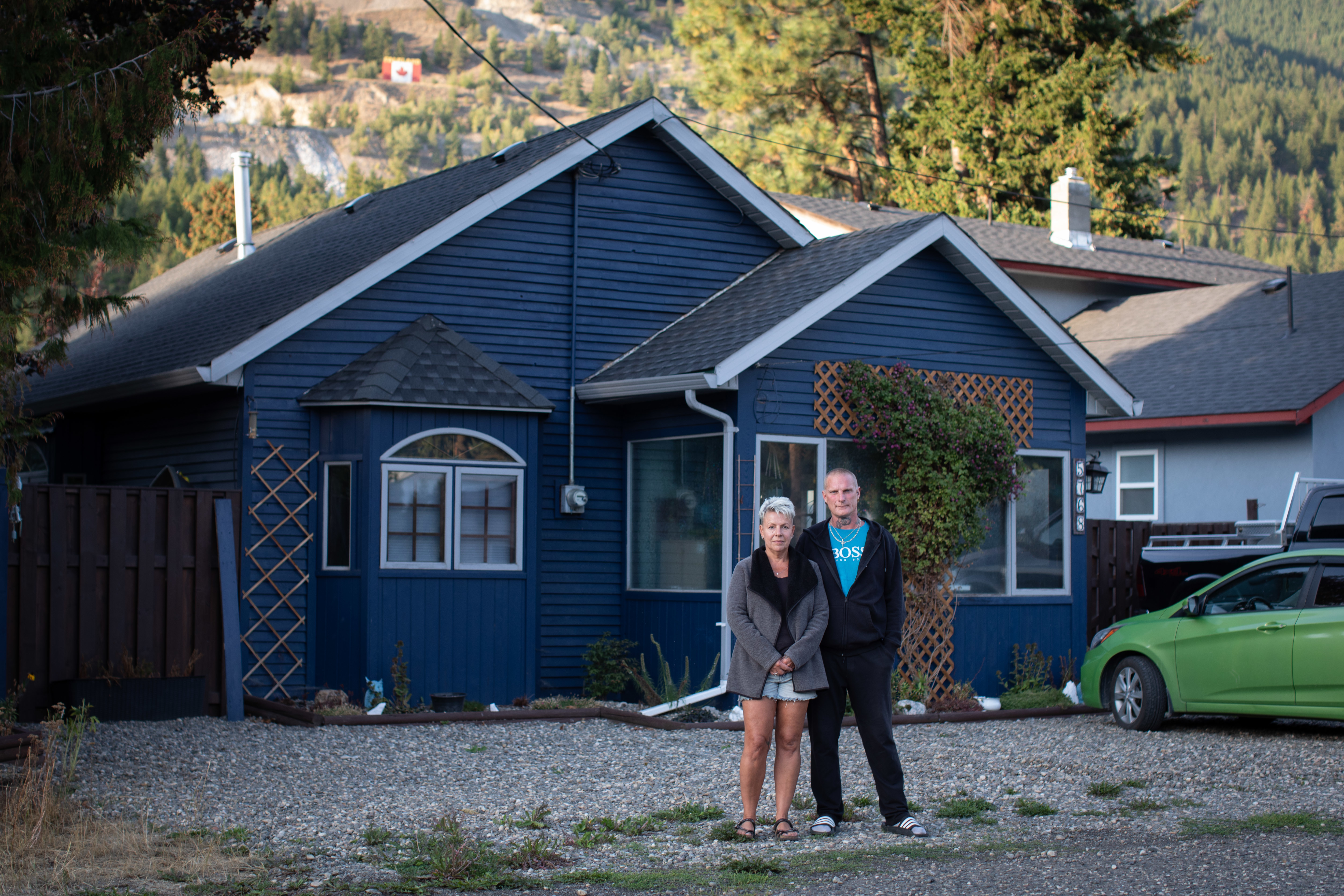 But in late July, a few weeks after they moved into their new home, a small blue house with a yard and garden in a quiet neighbourhood, they were placed on an evacuation alert as the White Rock Lake wildfire — which, at the time, was about 200 square kilometres in size — drew near.
The fire was growing as dry conditions were met with wind, creating a smoky atmosphere that hampered aircraft efforts to get above the fire.
"It was just getting worse and worse around here," Marsh said.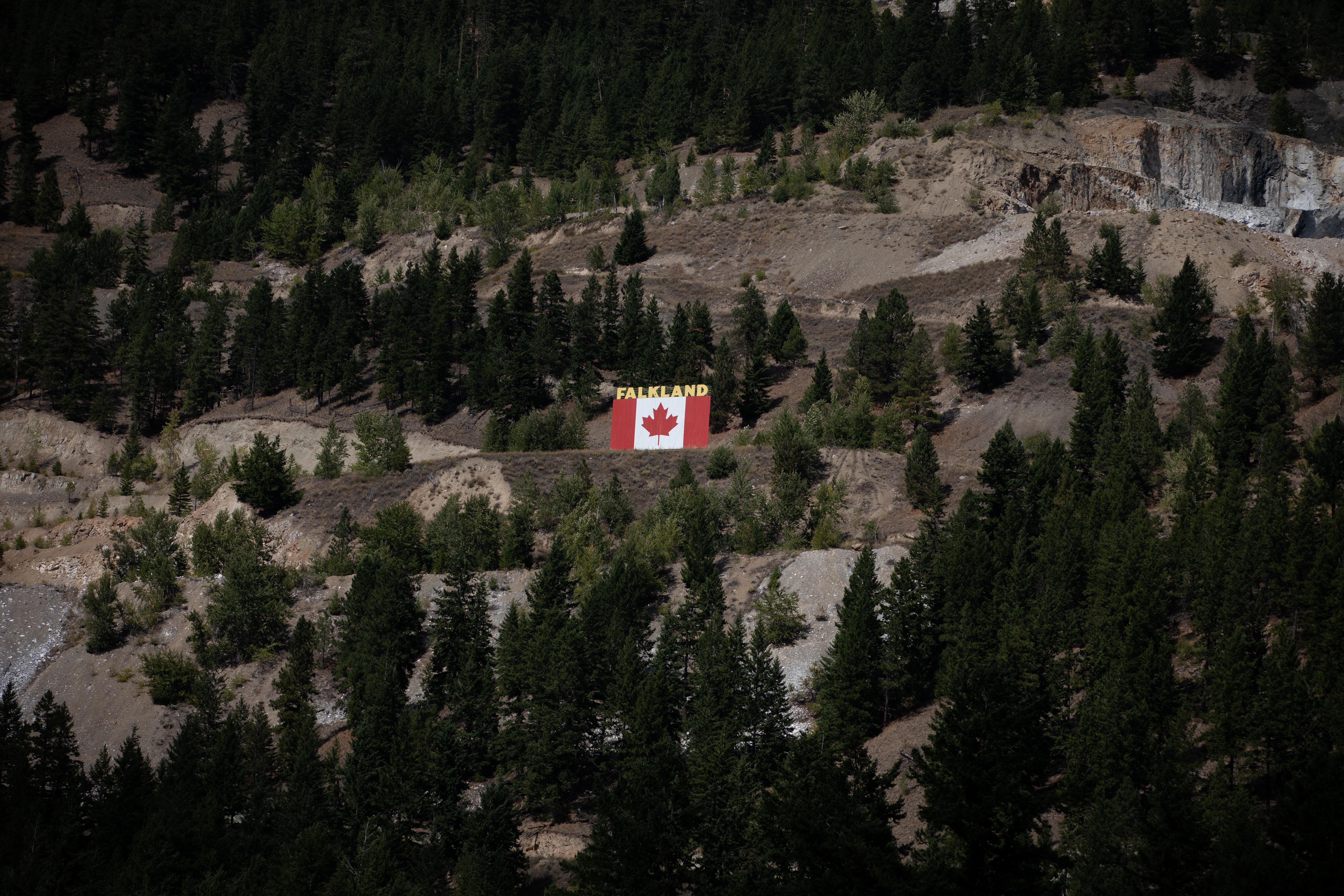 'We never did get an alert'
At 10:30 p.m. on Aug. 5, officials knocked on the door and told Wrixon and Marsh they had to leave immediately.
They'd already packed some bags for their planned trip, and Marsh had tossed some personal papers into a basket just in case.
"You're alerted in the middle of the night, you're scared, and it's like, what do I grab?" she said.
They decided to go to Nova Scotia while the community was under evacuation because the trip had already been delayed once due to the COVID-19 pandemic. Wrixon found it difficult to find information about the fire and its proximity to their home once they left — and especially once they were across the country — except from community groups on Facebook, Marsh said.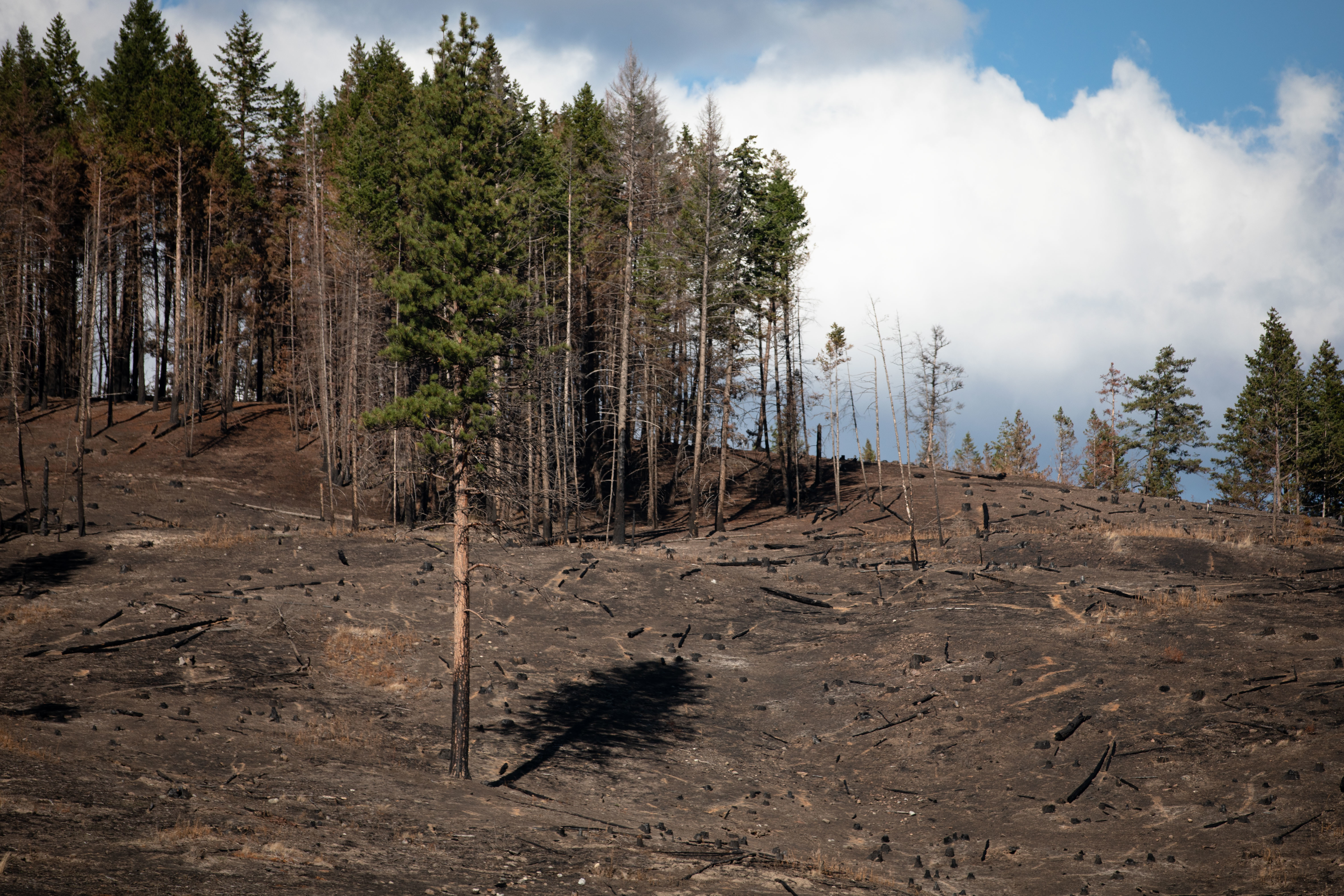 Facebook was a critical tool for Ed Labine and his neighbours in Westshore Estates, situated between Vernon and Kelowna on Okanagan Lake. Nearly 80 properties were destroyed or damaged when the White Rock Lake fire swept through Killiney Beach and Westshore Estates in August.
Labine says he learned from posts on Facebook and from talking to neighbours that some people had already started packing bags in late July in preparation for an evacuation, even though no alerts or orders had been issued.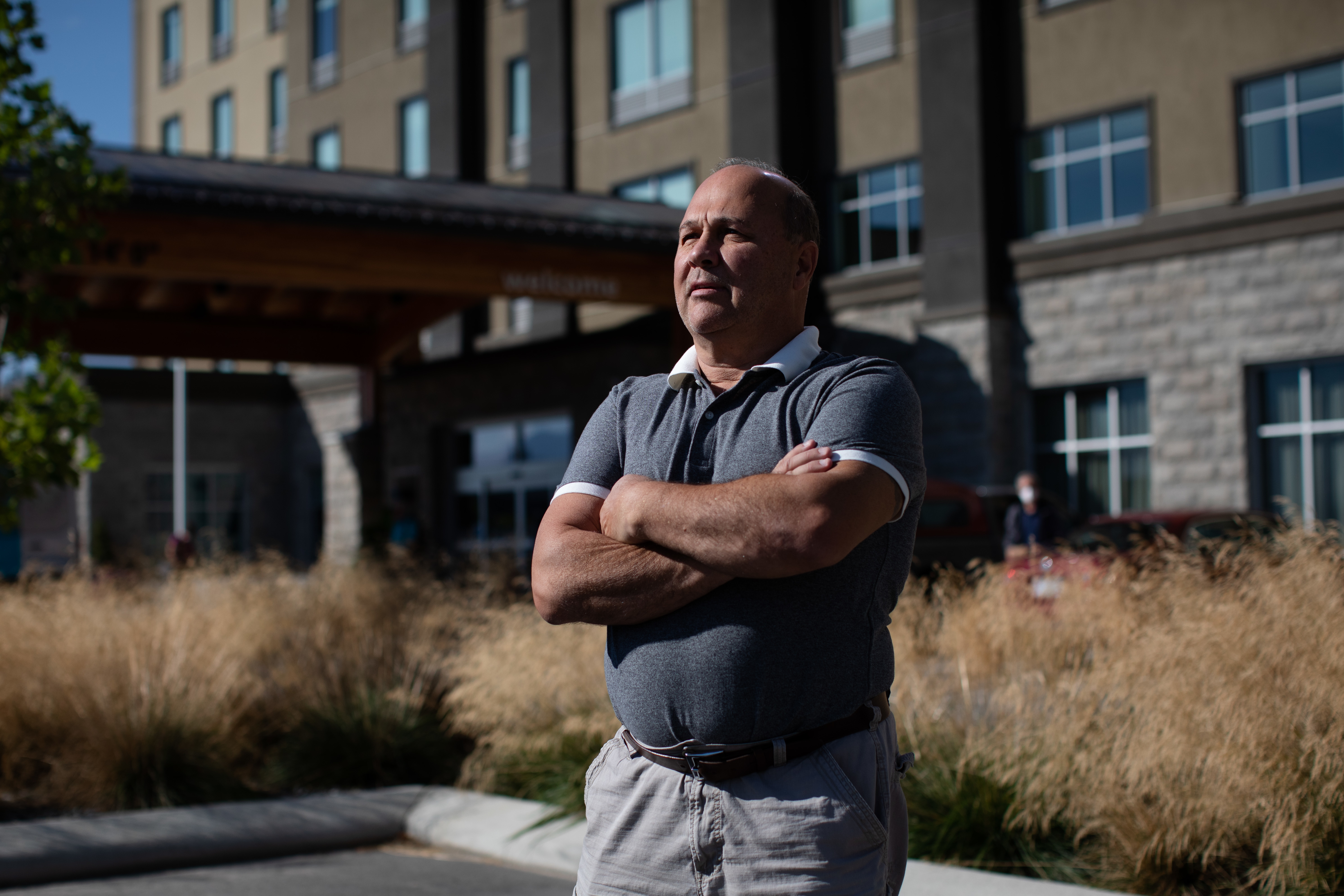 Members of the nearby Okanagan Indian Band had already evacuated their community, and Labine says the fire was surrounding the area, but no official evacuation notice had been issued by the Regional District of Central Okanagan (RDCO).
"We never did get an alert," Labine said. "We got an order."
At 8 p.m. on Aug. 1, his wife received an email alert from the RDCO. He says she learned about the email alert updates from Facebook groups.
Labine says he got all of his information from the social media platform, including how to register with Emergency Support Services, which was critical for him to be able to find a hotel room.
"None of us knew anything because we had zero — and I mean literally zero — efficient communication," he said. "And that went on for quite a period of time."
Labrine, Wrixon and Marsh are among a number of residents in the region who have been critical of the wildfire response from provincial and local authorities, saying they weren't given enough warning, information and resources to prepare for the fire and protect their homes and communities. Wildfire officials say the fire was aggressive and grew quickly and crews acted as quickly as they could to respond and get residents to safety.

Labine says he didn't receive any information from the regional district for 23 days. In the future, he says, daily, easy-to-access communication — even if there's nothing new to report — would ease the stress put on evacuees.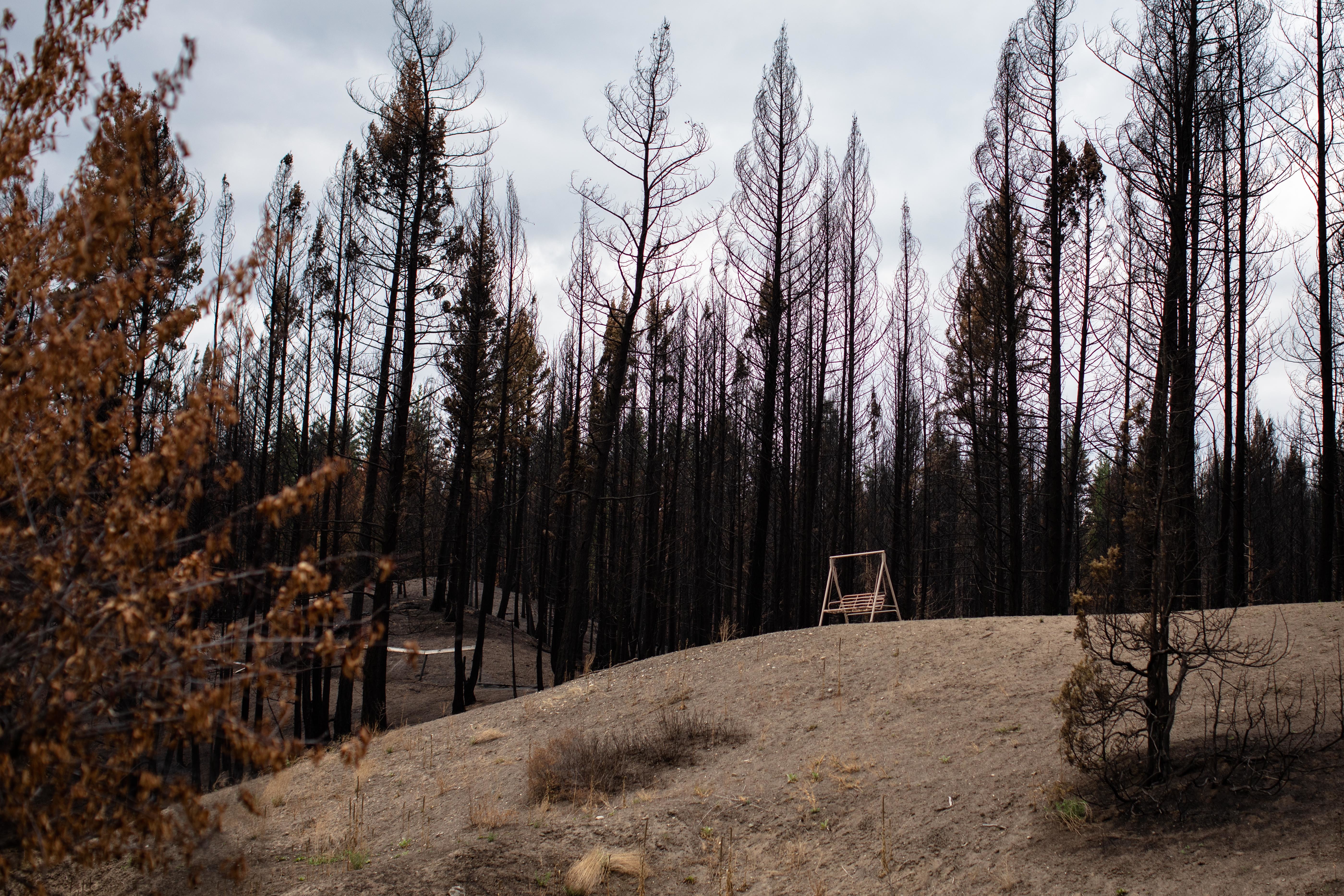 Information lacking
Byron Spinks, who escaped the fire in Lytton on June 30, says communication was a problem for his community, too.
Residents had only moments to flee the village and surrounding area as the blaze quickly spread through the community, destroying 90 per cent of the structures in Lytton and leaving two people dead.
When Spinks left the village, he wasn't able to contact anyone because cellphone service was out. Other than seeing the flames on the hillside, he had no idea what the situation was.
As the days passed and things settled down, he found a temporary rental home near his workplace in Boston Bar. His family, also from the Lytton area, ended up scattered throughout British Columbia — his nine children and 15 grandchildren were in Kamloops, Merritt, Chilliwack and Hope — making it difficult for Spinks to stay connected with his family.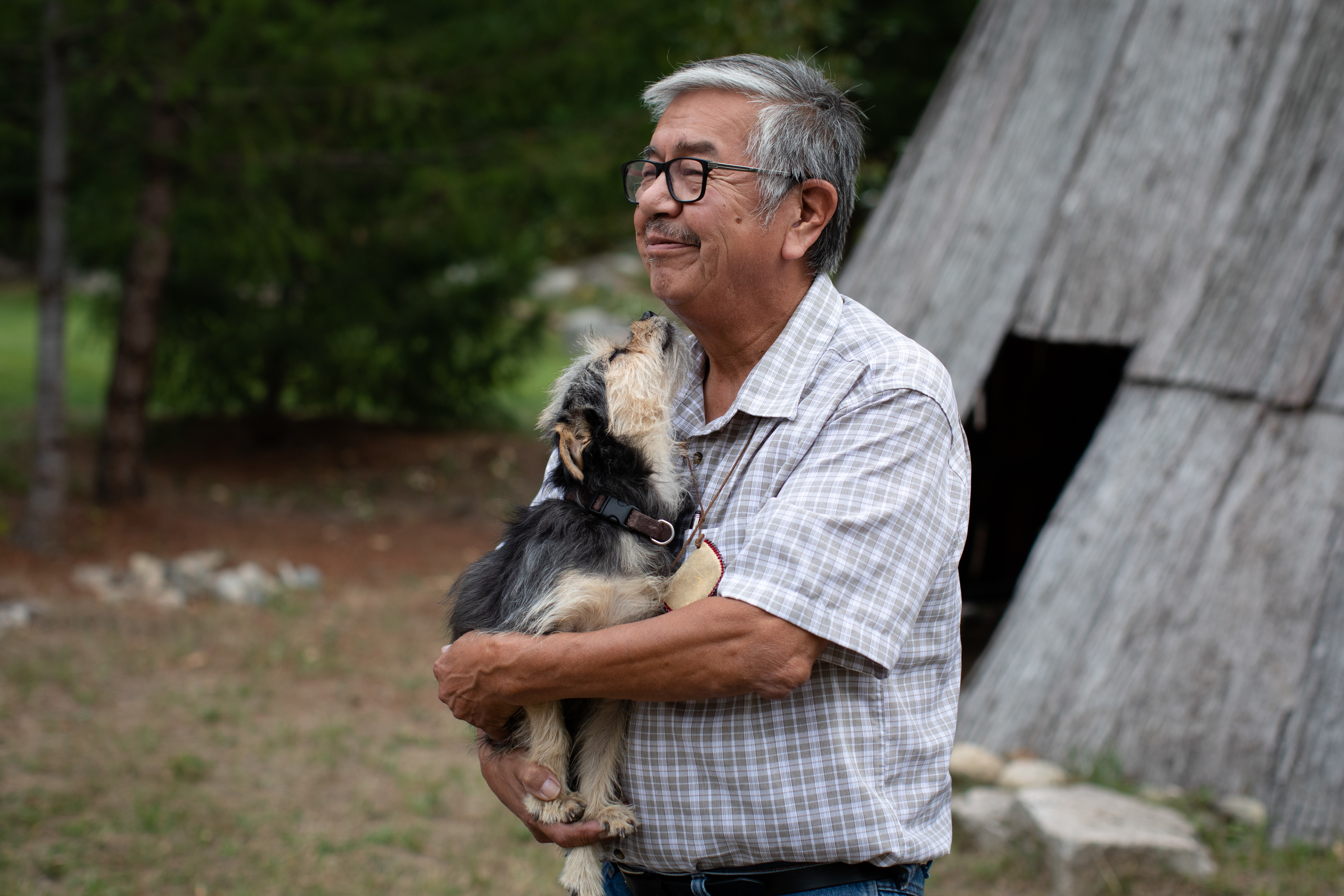 He says he has also found it challenging to get information about the fire, the evacuation status and the future of his home and community.
Spinks belongs to the Lytton First Nation, which started having regular Zoom meetings several weeks after the fire to answer questions. He says he would have liked to have daily in-person or Zoom meetings with officials from the beginning to answer questions about the community and how people could access services.
Early on, Facebook was used by community members and officials as a primary source of communication, but Spinks says that wasn't ideal for him or elders who didn't have access to a computer.
"You have to reach out and connect with them on a regular basis and not just rely on social media to do that," he said.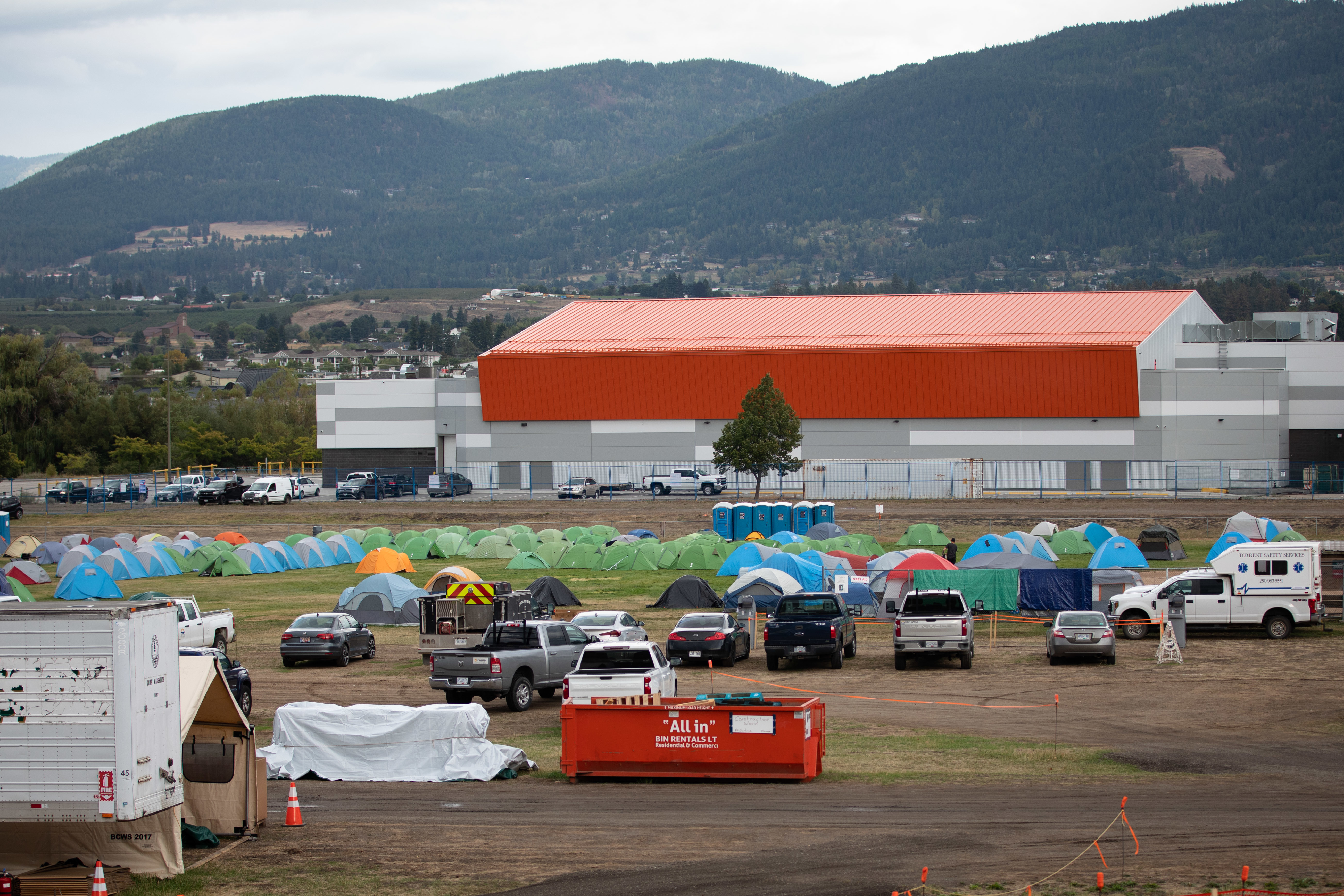 The B.C. Wildfire Service provides information about wildfire activity while regional districts are responsible for implementing or rescinding evacuation alerts and orders and providing updates on evacuations.
The Regional District of Central Okanagan, where the White Rock Lake wildfire took place, issued 65 notices on its website between July 30 and Sept. 7, largely evacuation alerts and orders. The last notice issued on Sept. 7 "rescinded the remaining evacuation alerts for the White Rock Lake wildfire, as well as the state of local emergency, which has been in effect since July 30, 2021."
Information on road closures and other transportation affected by wildfires is shared through DriveBC.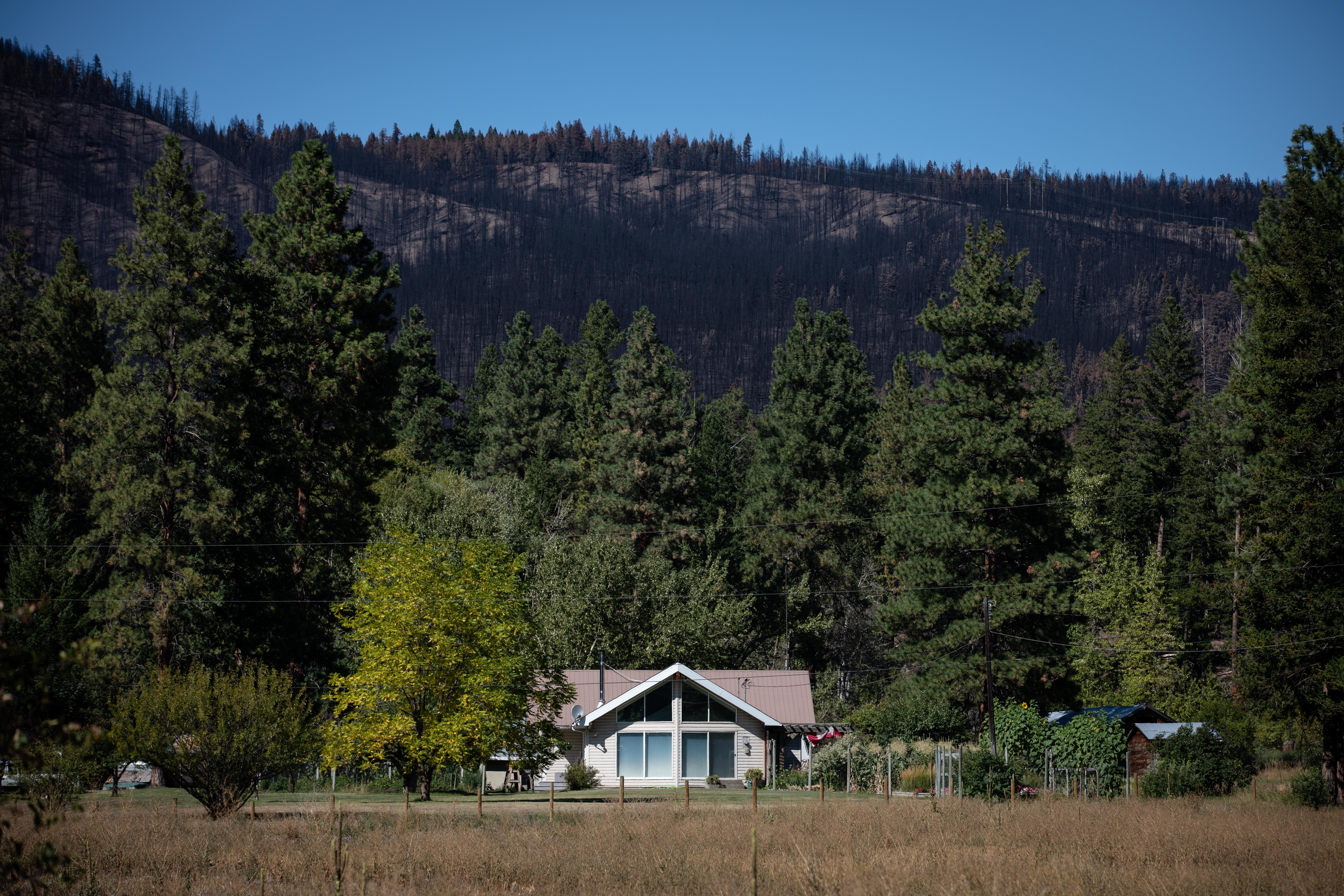 The B.C. Wildfire Service also releases information on various fires and other operations through its website, community bulletins, virtual information sessions and news outlets, as well as on Facebook and Twitter.

"As social media users shift to finding information online, and especially from Facebook groups, we also saw members of the public sharing our daily updates in such groups," the service said in an emailed statement to CBC News. "This gave them a wider reach, and we are thankful for those who took part in ensuring their neighbours saw our updates."
The wildfire service said that between July 1 and Aug. 31, it posted 360 wildfire updates to Facebook that reached more than 2.2 million people and its website got more than two million page views.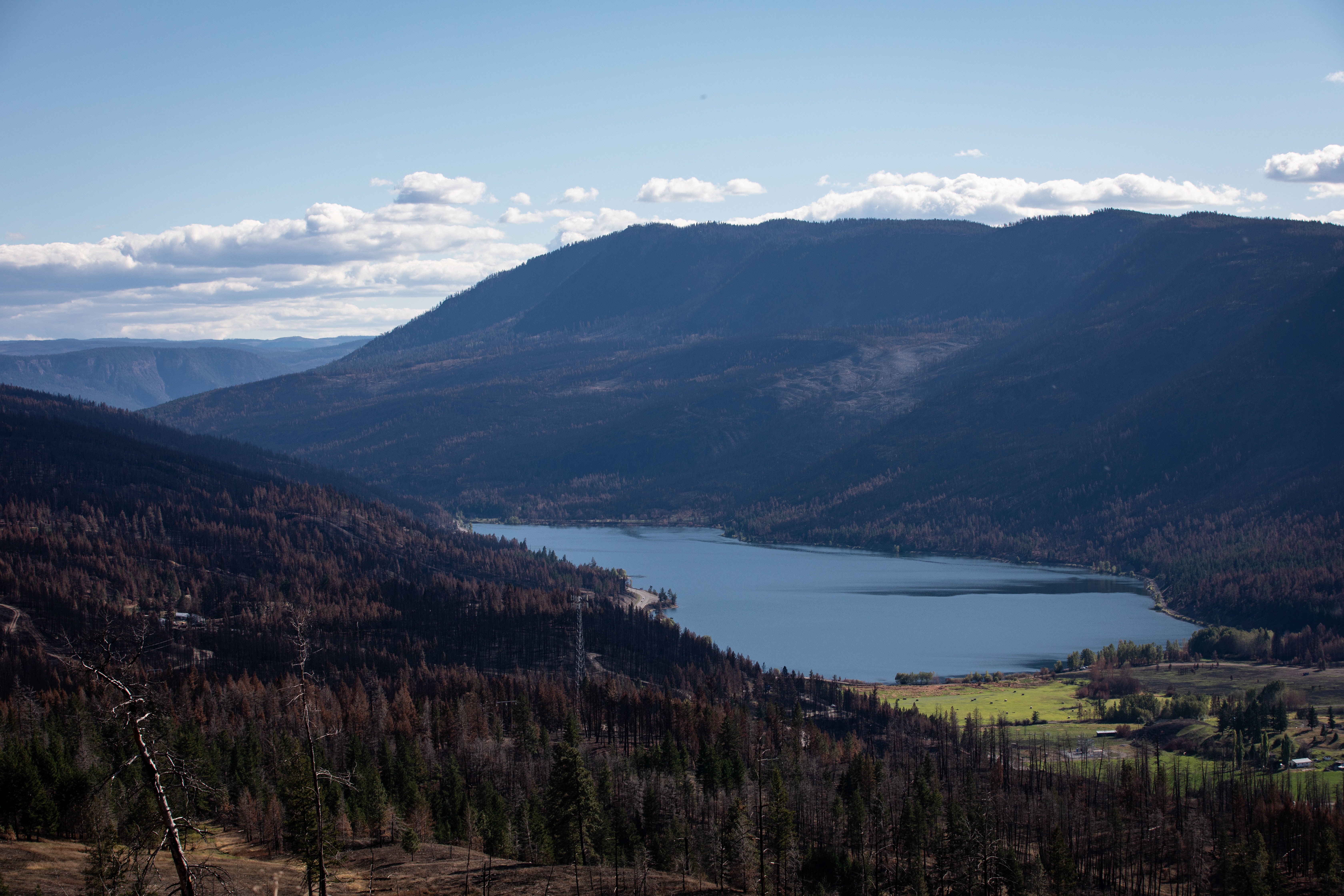 'You were on your own'
Kristine Andersen stayed behind at her home in Monte Lake, where at least 28 homes and one business were destroyed by the White Rock Lake wildfire.
Andersen says there were many people living "off-grid" in the area's backcountry, and she estimates there were more homes lost than what was reported by officials.
She says the fire sat on a ridge near her home for two weeks and that few resources were sent to extinguish the blaze.
"It could have been dealt with when it was on that ridge," she said. "They could have dealt with it in less than a day."
The B.C. Wildfire Service says that crews responded to the fire 30 minutes after it was first reported on July 13, including with a helicopter and other aircraft. The fire was so aggressive it grew to 4.6 square kilometres in one day.
When the wind picked up on Aug. 5, gusting up to 40 km/h, the fire spread. Andersen arrived home after a trip into town to find her community up in flames.
A roadblock had been set up, but she knew a back way into her home.
She says the sound of the fire was like "the devil screaming and a military aircraft taking off on your front deck."
"Terrifying," she said. "It looked like a carpet bombing."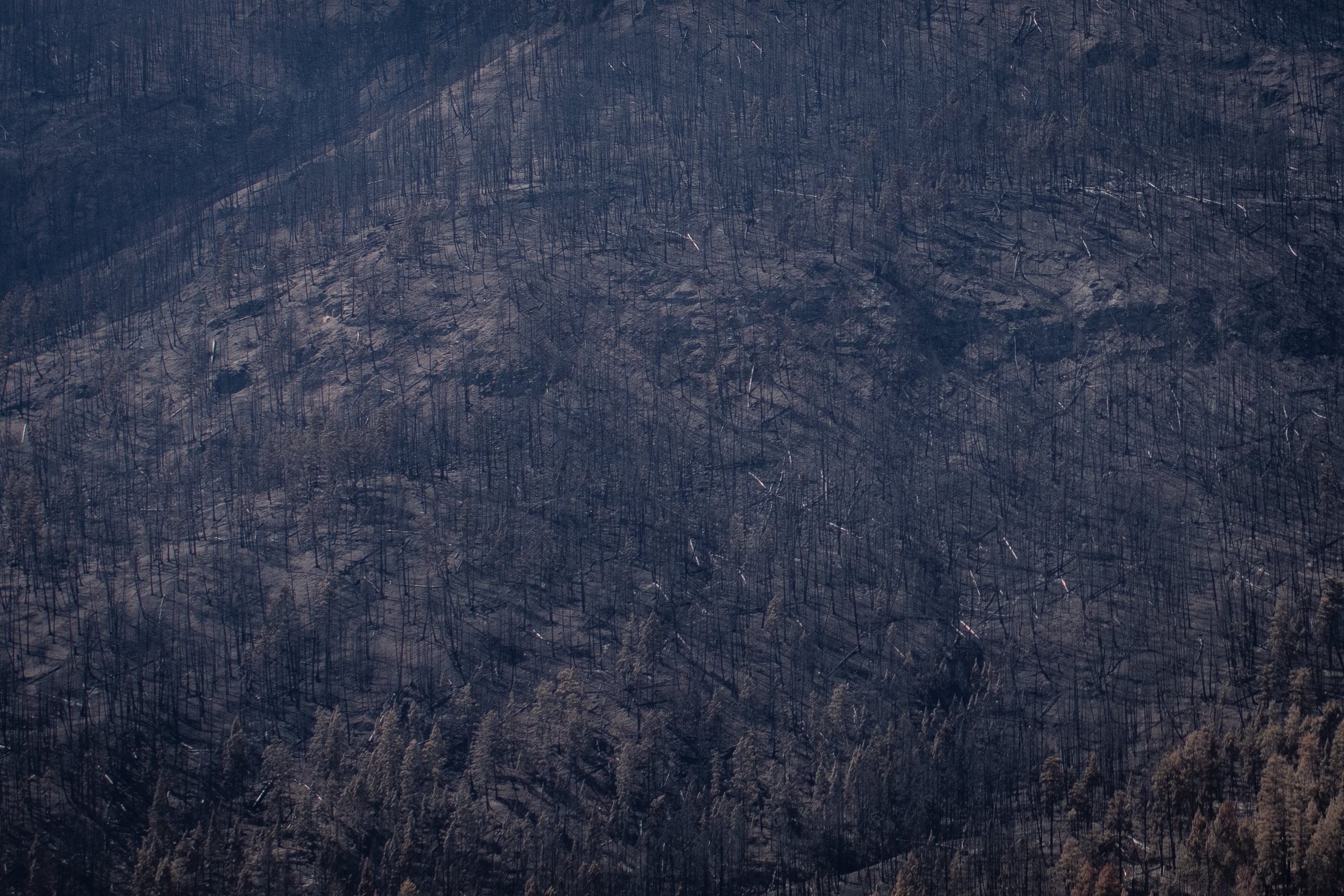 Andersen doused her property with water from rain barrels, using watering cans to try to save her home. She says she didn't believe there would be any support from wildfire crews, and she didn't see any evidence of any firefighters nearby.
"No support, no help, anything," she said. "You were on your own."
The wildfire service, however, says there were 136 firefighters, 13 helicopters and 43 pieces of heavy equipment actively working to suppress the White Rock Lake wildfire that day.
Failure to evacuate
Though rumours spread through the community that the fire grew because of a controlled burn performed by B.C. Wildfire Service personnel, the service says there was no planned ignition for either Aug. 5 or Aug. 15, when structures were lost and damaged due to the fire.
"None of the planned ignition operations conducted on the White Rock Lake wildfire throughout the duration of the incident resulted in structural damage," the service said.
Dozens of residents impacted by the White Rock Lake wildfire defied evacuation orders and decided to stay and protect their homes because they said they didn't trust B.C. wildfire crews to do it for them.
That prompted anger from B.C. Public Safety Minister Mike Farnworth, who held regular press conferences demanding people leave the area.

On Aug. 6, Farnworth said some firefighters "put their lives on the line" to evacuate people in the area who chose to ignore the orders.
"While our crews were able to get the residents to safety, these brave firefighters very nearly paid with their lives," he said.
"By any measure, this is completely unacceptable."
As he flew over the region on Aug. 5, B.C. Wildfire Service operations section chief Andre Chalabi said he could see that many residents had remained on their properties. Evacuation orders are issued when there is a risk to human safety.

"The major concern at the time was that these residents were unaware at the rate at which the fire was progressing towards their homes and were also unaware that their main egress routes were about to be overtaken by heavy smoke and fire," Chalabi said.
"As I watched from above and my visibility diminished, I could see residents disappearing into the thick smoke. I was uncertain at the time whether or not they would make it out alive."
Anna Marsh, who is still relatively new to the community, says she believes homeowners deserve the right to be able to fight for their property.
"I think the government resources are terrible," she said. "This area is sort of overlooked. I'm sure they're getting a lot of help in Kelowna."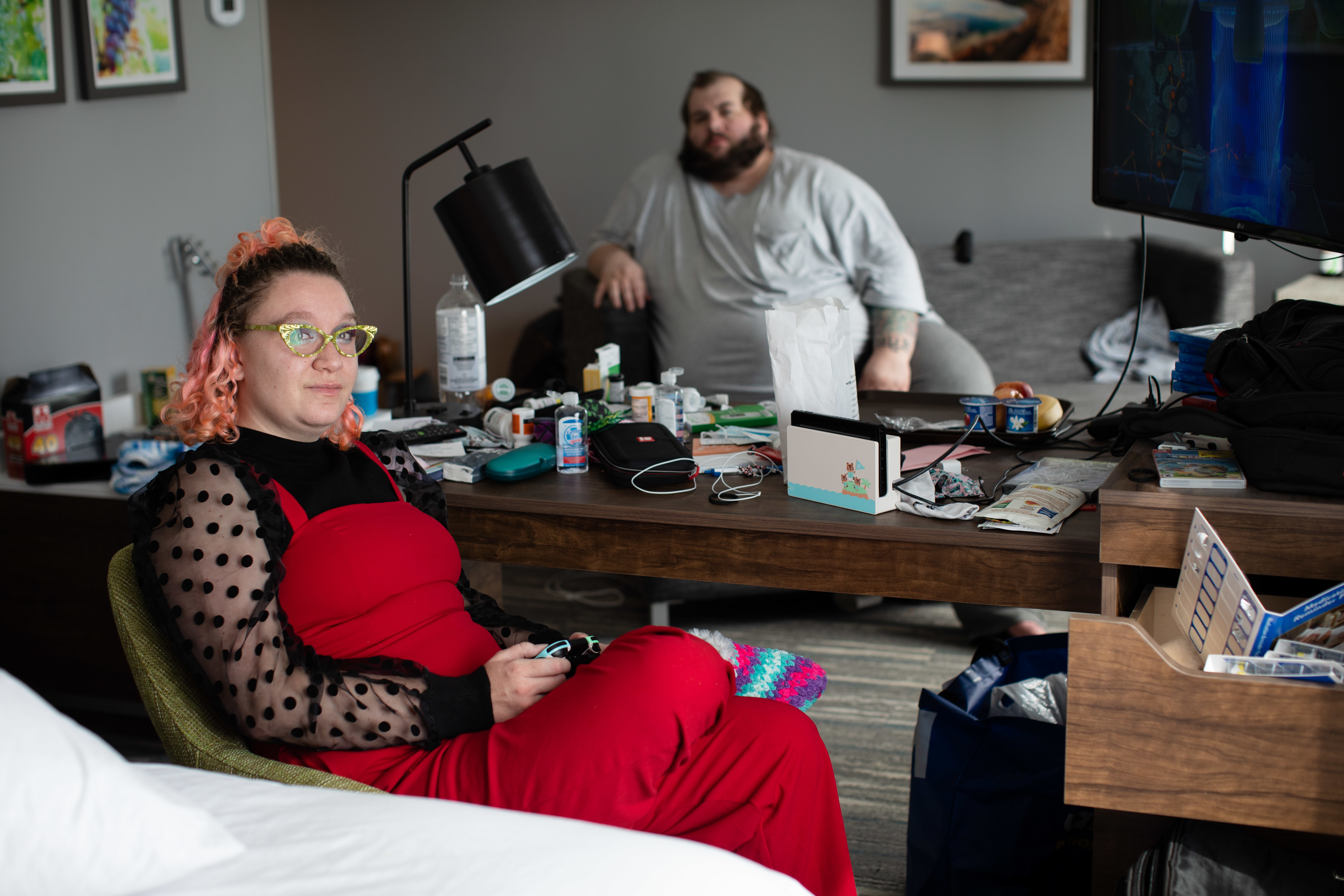 Katja Burnett, who was told to evacuate the trailer she shares with her husband in the Beau Park area, west of Vernon on Okanagan Lake, doesn't see it quite the same way.
"I've been watching people getting really mad, like, 'Oh, well, we have this truck that has water. We could be helping. They're not letting us,'" said Burnett, whose trailer is now uninhabitable.
"They've got to have policies in place to protect civilians. They can't just let whoever just drive on in. It's a very complicated thing, and people keep talking about fires like it's as simple [as] you spray with water and you're good to go."
Rather than outright allowing homeowners to fight wildfires as they see fit, Burnett suggests offering programs for rural residents to become better equipped to fight wildfires safely.
In a written statement, the B.C. Wildfire Service said that "the B.C. government strongly supports the efforts of local governments and First Nations to reduce wildfire risks in and around their communities by completing fuel management projects, developing community wildfire resiliency plans and implementing FireSmart principles."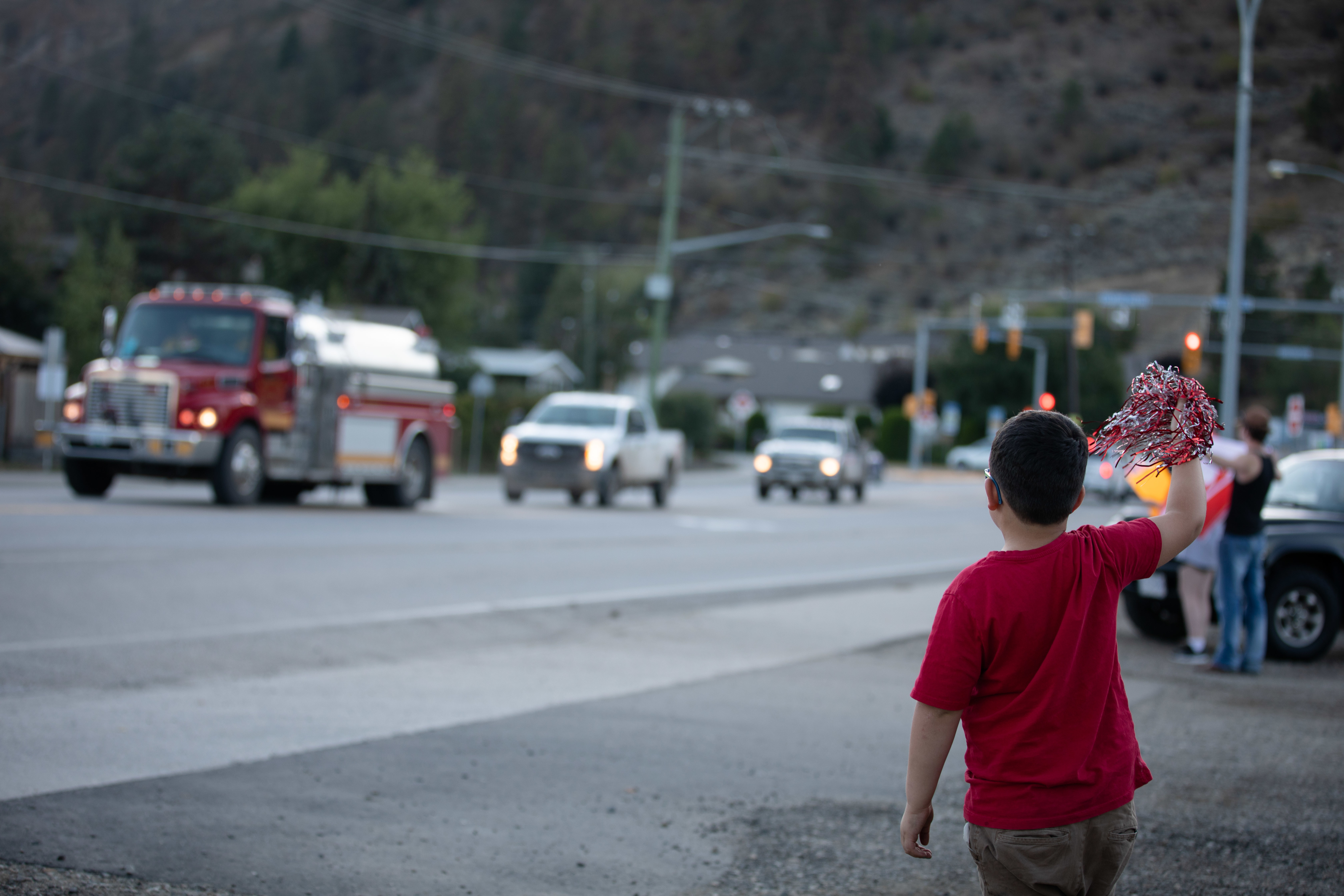 Rethinking land management
The White Rock Lake wildfire, at about 833 square kilometres in size, continues to burn but is now under control.

Although Marsh and Wrixon were fortunate enough not to have lost anything in the fire and — like Labine, Spinks and Andersen — are back home, Marsh says the overall damage to the community spills over, and she will lose equity in her new home.
"I really stress that the government has to take a good, hard look at how they're managing fires and the rights of the people to protect their property and to participate — especially the ranchers and Indigenous people who, obviously, have some idea of how to deal with this."
Spinks says he expects wildfires to become more common in the future, and he wants to see land management practices change.
"They don't practise the traditional burnings anymore," he said. "And that's what we're trying to bring back, the traditional knowledge of our people. A lot of our lands have already been logged off, and that develops more fuel for the fires."
Andersen says someone needs to be held accountable for the loss felt throughout her community, but she doesn't want the cost to fall to taxpayers.
"The taxpayer didn't do this; this came from the decisions of pure politics," she said. "We didn't start the fire, but we took the loss."
The B.C. Wildfire Service says its crews did everything they could to save homes and lives, but it's reviewing wildfire management practices.
"When I hear that not enough is being done, that hits me in the heart," said B.C Wildfire Service incident commander Mark Healey. "And it not only hits me, but it hits every firefighter on the ground. That is the hardest thing to hear, when we work extremely long hours over an extremely long summer.
"This is a catastrophic event. This isn't just a wildfire."
But Ed Labine's trust in government has fizzled, and he now believes it's up to him and his neighbours to rebuild and prepare for the future.

As climate change creates more severe heat waves and, consequently, drier conditions, aggressive wildfires could become more frequent, he says.
"We have to take responsibility for our community because our elected government is not capable of doing it. If they were, they would have done it."