Grade 12 student Chanebelle Murphy-Salazar heaves a 12-centimetre hose off a firetruck and drags it to a fire hydrant to wrap it around its base. Beside her, flames shoot from a concrete building.
Murphy-Salazar then uses an enormous wrench to hook up the hose's nozzle to the fire hydrant. A group of girls stand nearby, watching, while an instructor offers tips and encouragement.
"Atta girl! You're doing great!" he shouts above the din of the truck's engine.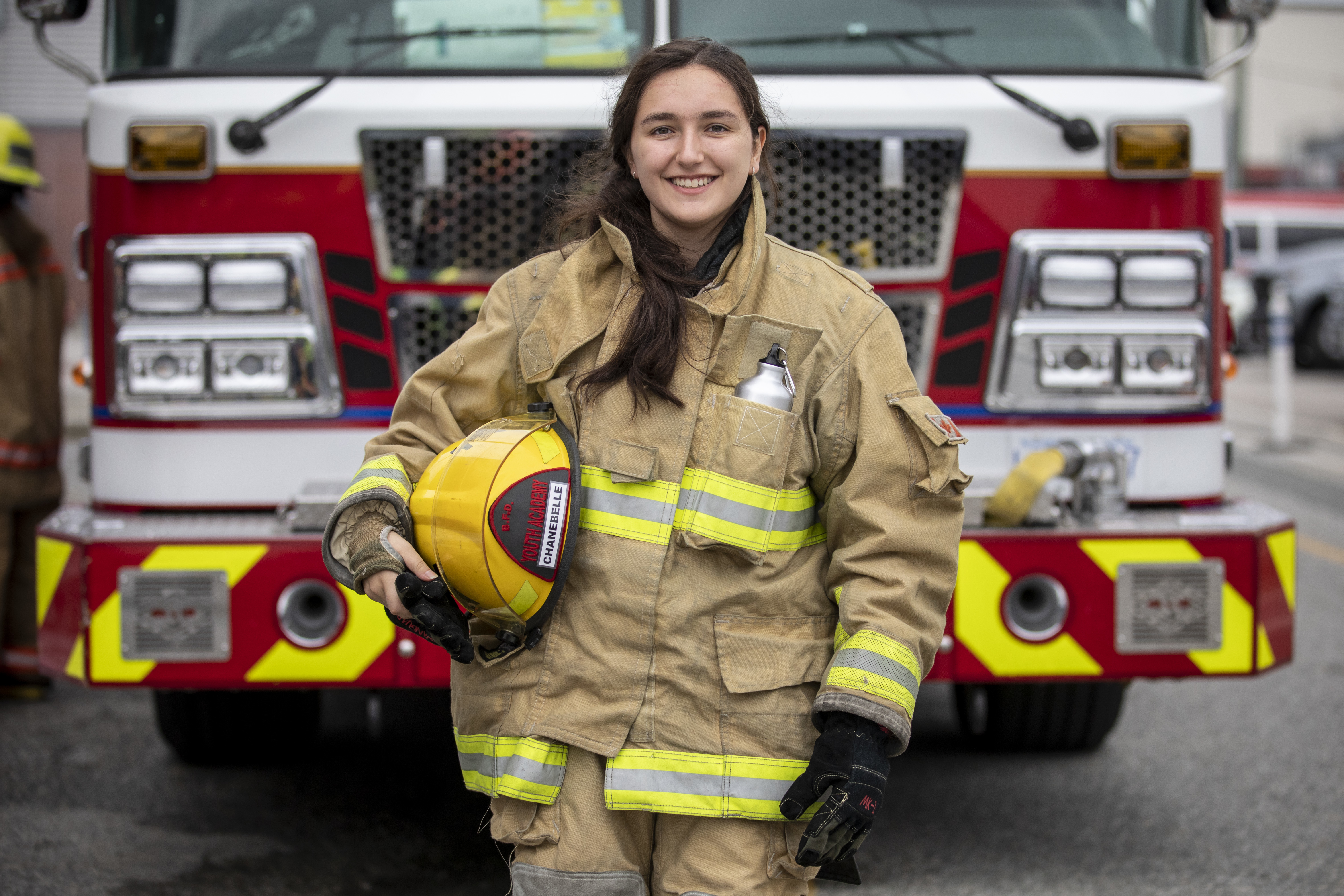 Murphy-Salazar, 17, along with more than 20 girls about her age, is at Vancouver Fire and Rescue's training centre in Strathcona. She's part of Camp Ignite, a five-day training course for girls interested in experiencing the rigours and challenges of firefighting.
The camp welcomes girls in Grades 10 to 12 from across the province. Most of them come from the Lower Mainland.
"It's a little bit overwhelming cause I've never put the gear on before," Murphy-Salazar said, donning a heavy, muted yellow firefighting suit called turnout gear.
"It's an awesome experience though, because I get to try something new and I'm really enjoying it."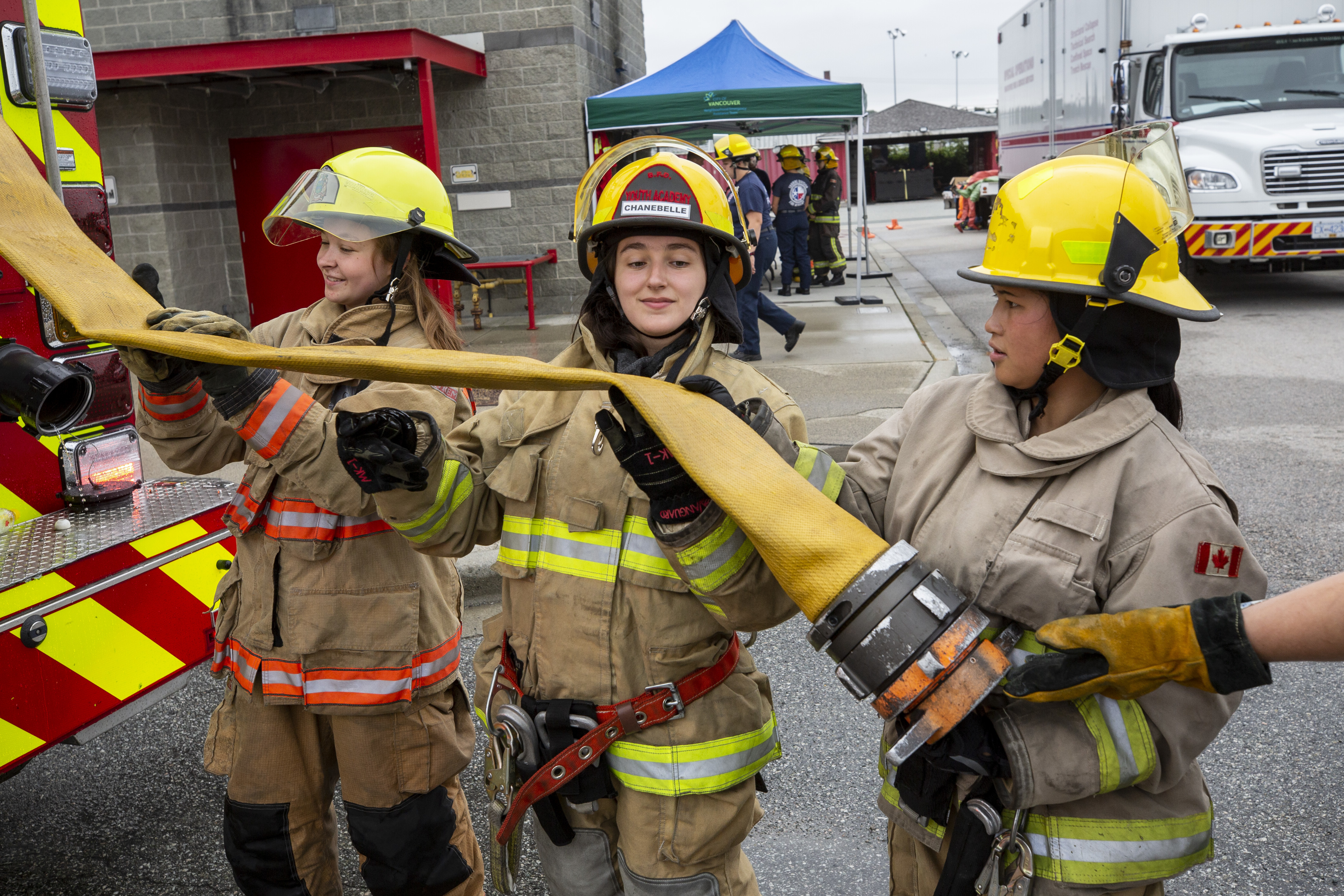 Jennifer Dawkins, an acting lieutenant with Vancouver Fire and Rescue, is one of the woman running the camp for the past nine years.
"It's always a highlight of my year," Dawkins said. "I'm watching these girls conquer some pretty cool things and being able to spend time with the other women mentors that are here."
Women only comprise about four per cent of firefighters across Canada. In B.C., Dawkins estimates there are as few as 100 female firefighters out of a pool of 4,000 professional firefighters. Her camp colleagues hope opportunities like this could change that.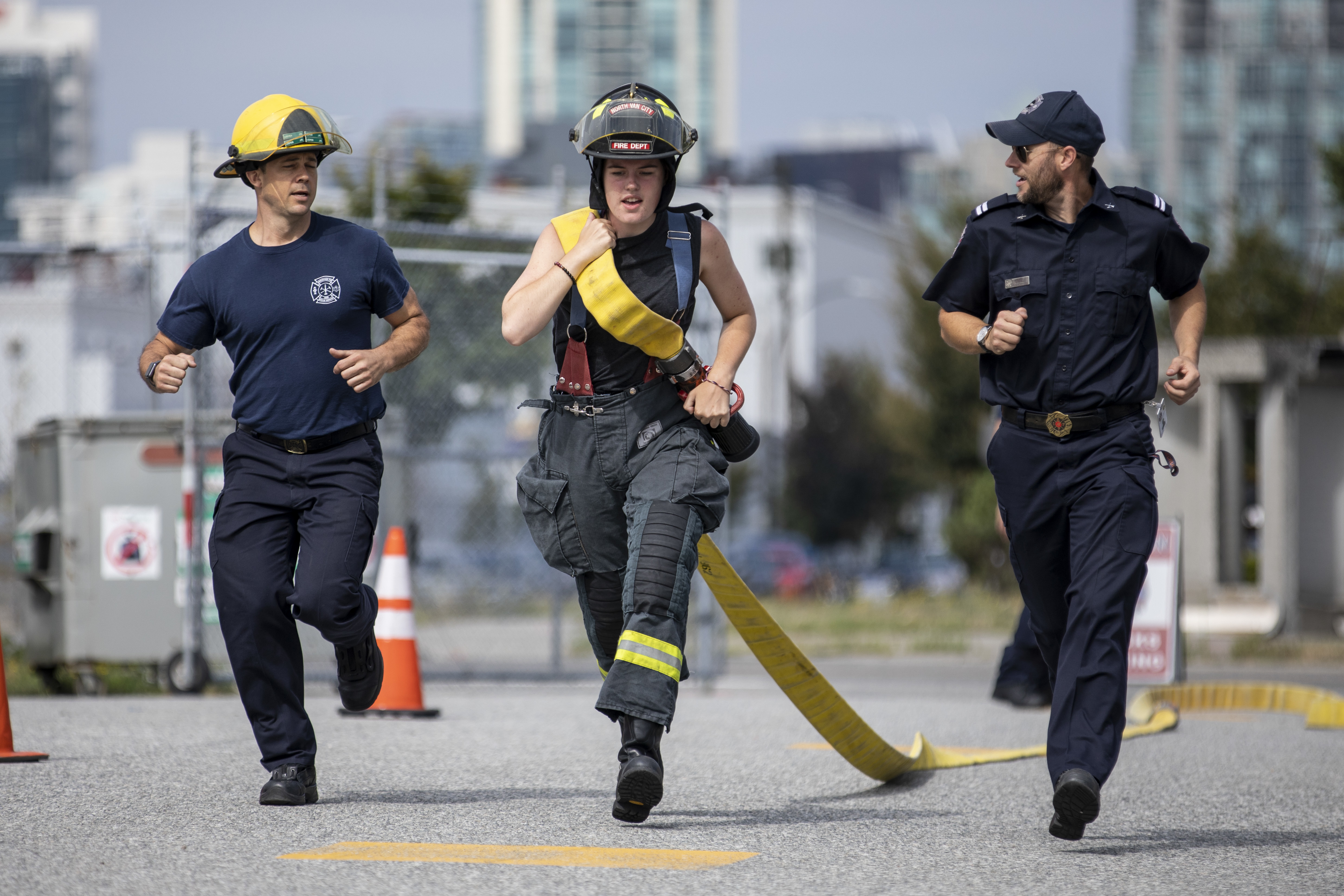 In the past nine years, Dawkins says, two of the participants have become full-time firefighters, and many others have gone on to become volunteer firefighters in their communities.
Dawkins says the goal for these girls goes beyond joining a fire service.
"They will leave here empowered, knowing that they can do a lot of different things they never thought they could — and that will transpire into other areas in their life," Dawkins said.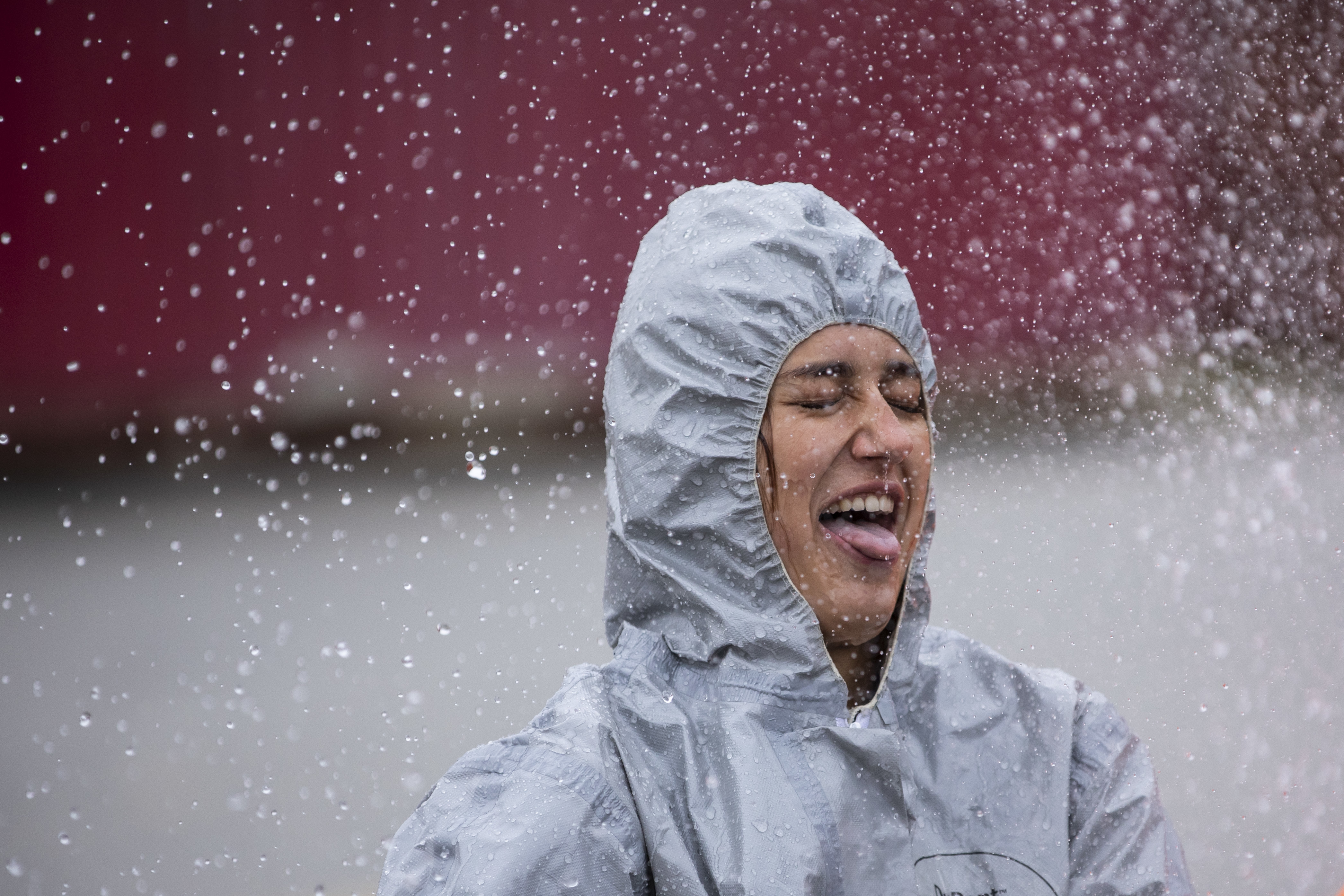 Firefighting is one of a few careers Murphy-Salazar is interested in. She's also thinking about painting and drawing, or becoming a police officer.
She's aware of how few female firefighters there are in the province. But she's hopeful that could change.
"Maybe the new generation, there's going to be more and more girls coming, so we'll stand together and be all powerful," she said.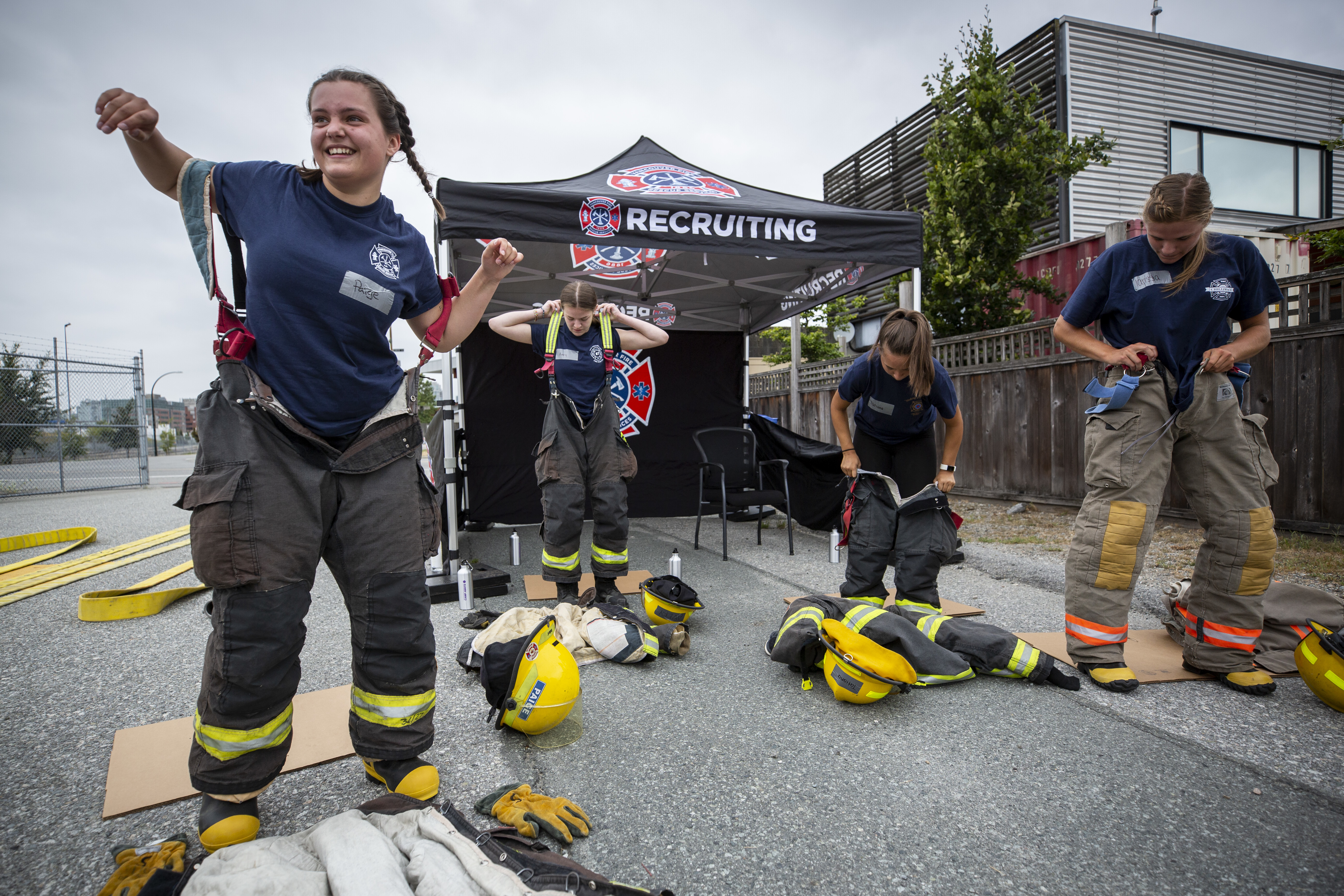 Dawkins says the fire service is different today than when she joined nearly 20 years ago, when she could go weeks without ever seeing another woman.
Today, her female colleagues may be few but they are around. And Dawkins says opportunities like Camp Ignite bring a sense of empowerment and hope to the volunteers as well as the participants.
"These women aren't going to face the same challenges that I did," she said.