At the Newfoundland Bronze Foundry in Logy Bay, Allan Hawco and Mark Critch prepare for non-speaking roles that will have a lasting legacy.
The two actors and chef/restaurateur Todd Perrin offered up their faces — literally speaking — to a project that will remember Newfoundlanders involved in the First World War.
Krissy Holmes, cohost of the St. John's Morning Show, and I joined them recently to honour family members who fought in the Great War.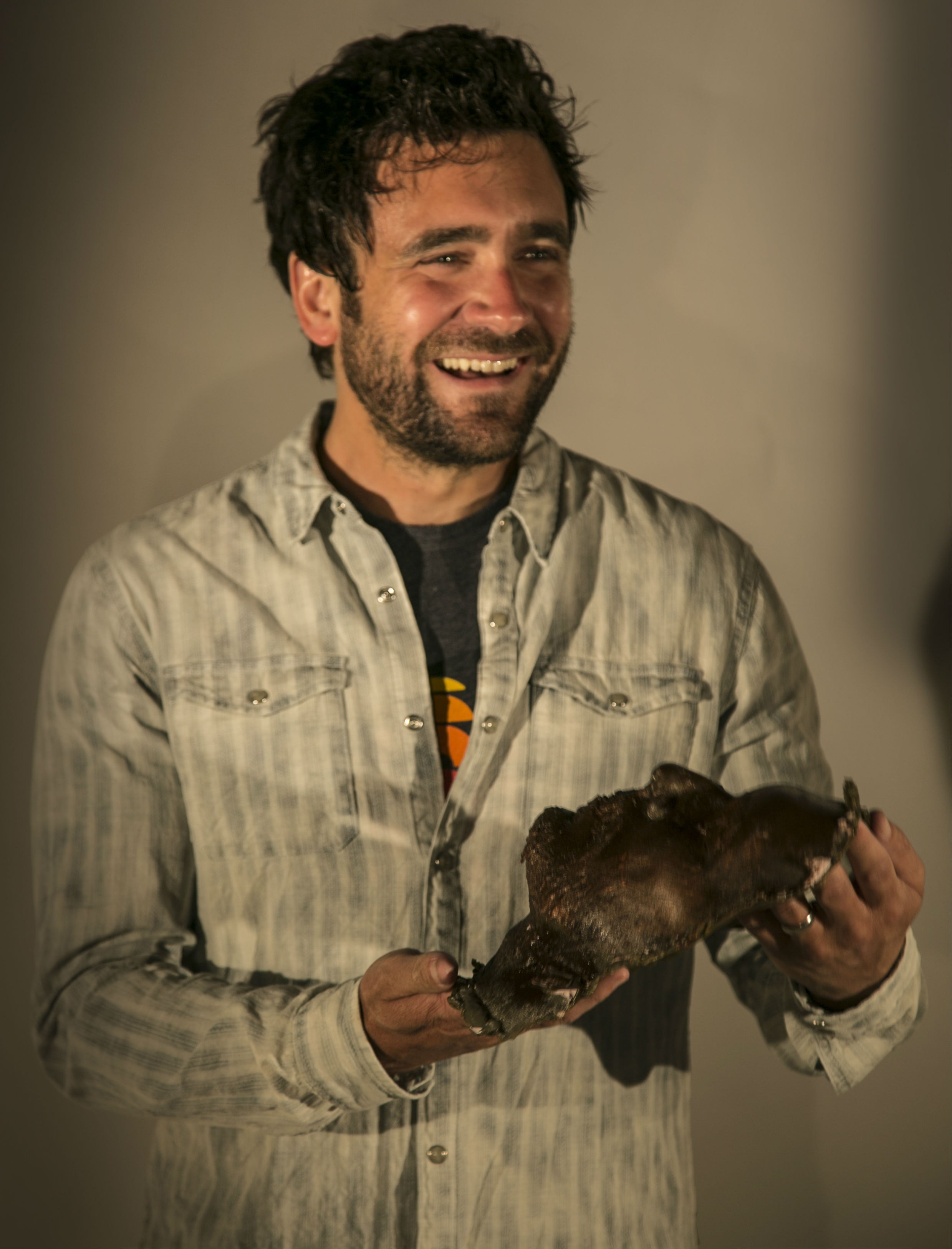 It's called the 100 Portraits of the Great War, and it is a labour of love for sculptor Morgan MacDonald.
"It's been a lot more work than I realized," said MacDonald, who launched the project in 2014, and is working on it still.
"As an artist, I wanted to do something a bit outside the box, a bit unique, a bit different."
MacDonald is casting in bronze faces of descendants of Newfoundlanders who had been involved in the war.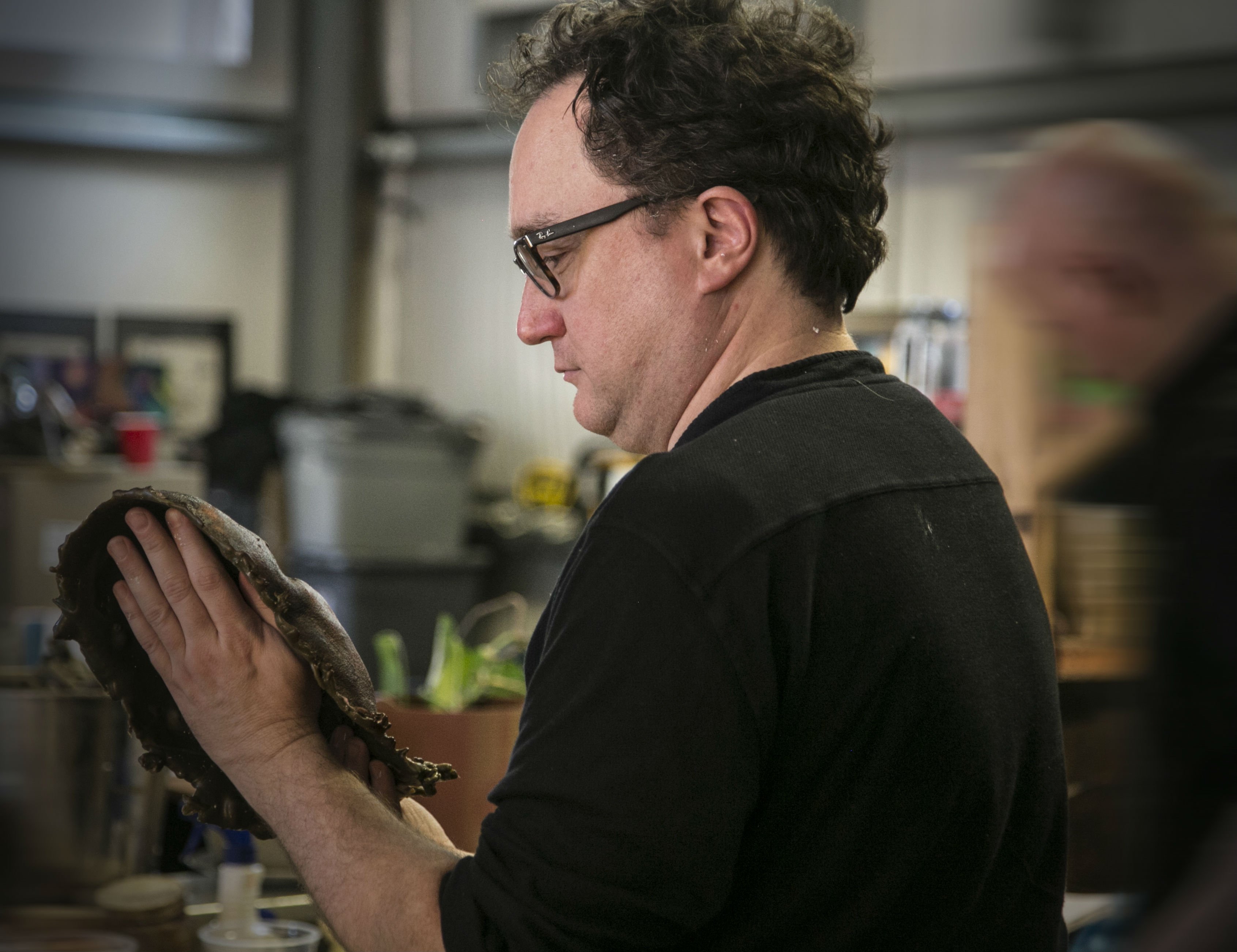 Life casting, as it's called, has been used for thousands of years to preserve the memory of those who have died.
The finished faces look a little scary — the eyes and mouths are closed and, to be honest, they all look dead.
"It's haunting," MacDonald said. "That's part of the goal of the project, to make it a little bit unsettling and a little bit more thought-provoking than what people are used to."
To get those faces, MacDonald has called on a wide variety of people to take part. That landed a visit to his studio from Hawco, Critch and Perrin.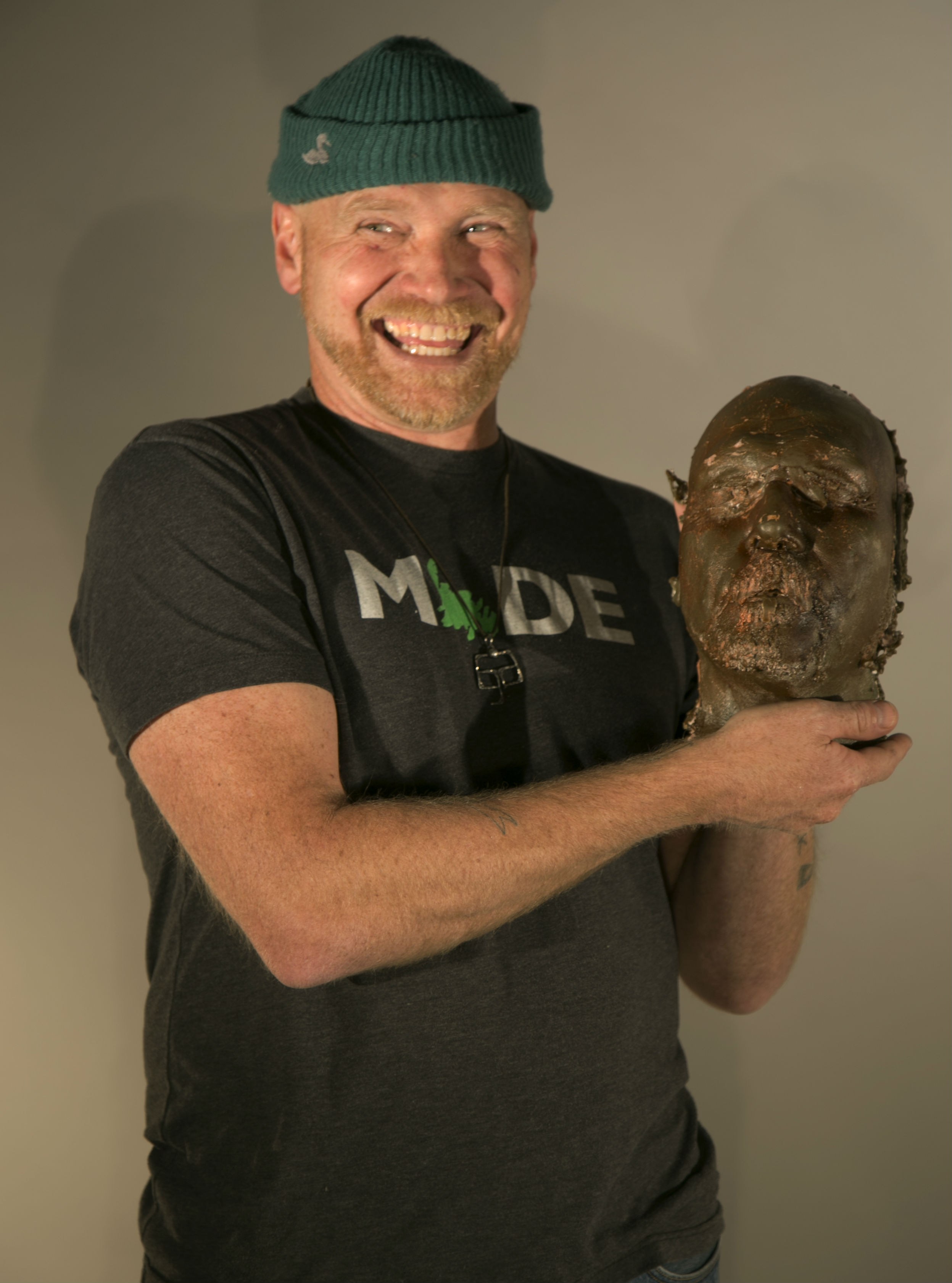 All three jumped at the opportunity to take part and offer up their faces.
"It's amazing to try and commemorate the descendants of such a great generation of Newfoundlanders, and I am super happy to be here to add my face to the mix," said Perrin, as he sat in a chair waiting for MacDonald to cover his face to cast it.
22 Minutes star Mark Critch came straight to the foundry from the airport to offer up his face.
"That's part of the goal of the project, to make it a little bit unsettling and a little bit more thought-provoking than what people are used to."
— Sculptor Morgan MacDonald
"This is a great project," said Critch, "because we lost so much during the Great War and sometimes it's hard to visualize the magnitude of that."
An oval design
MacDonald's vision is erected in his Logy Bay studio. Standing more than three-and-a-half meters high and weighing about 2,200 kilograms, it resembles a picture frame with a bronze oval.
The resemblance is intentional.
"One of the iconic images of the First World War is oval framed pictures of the soldiers," he said. "That's what this is making reference to."  
When the 100 faces are completed, they will be attached to the oval as a giant memorial to the First World War.
One of those to be remembered will be Hawco's great-great uncle Walter Greene, who died in 1917 and is buried in France.
"To be attached to something that is going to be a forever monument that is connected to one of my descendants, it's kind of a dream come true," said Hawco.
In 2015, while filming the CBC documentary Trail of the Caribou, Hawco learned that his Great War relative was a close friend of Critch's descendant, John Joseph Tobin.
• Trail of the Caribou: Watch the full documentary online
Tobin died in 1918. In a twist of fate, he is buried next to Greene.
The two joked that their faces could be side-by-side for eternity.
My colleague Krissy Holmes also came to help with the project. Her great-grandfather Thomas Joseph Connors, Regimental No. 170, was one of the First 500 who fought in Beaumont-Hamel.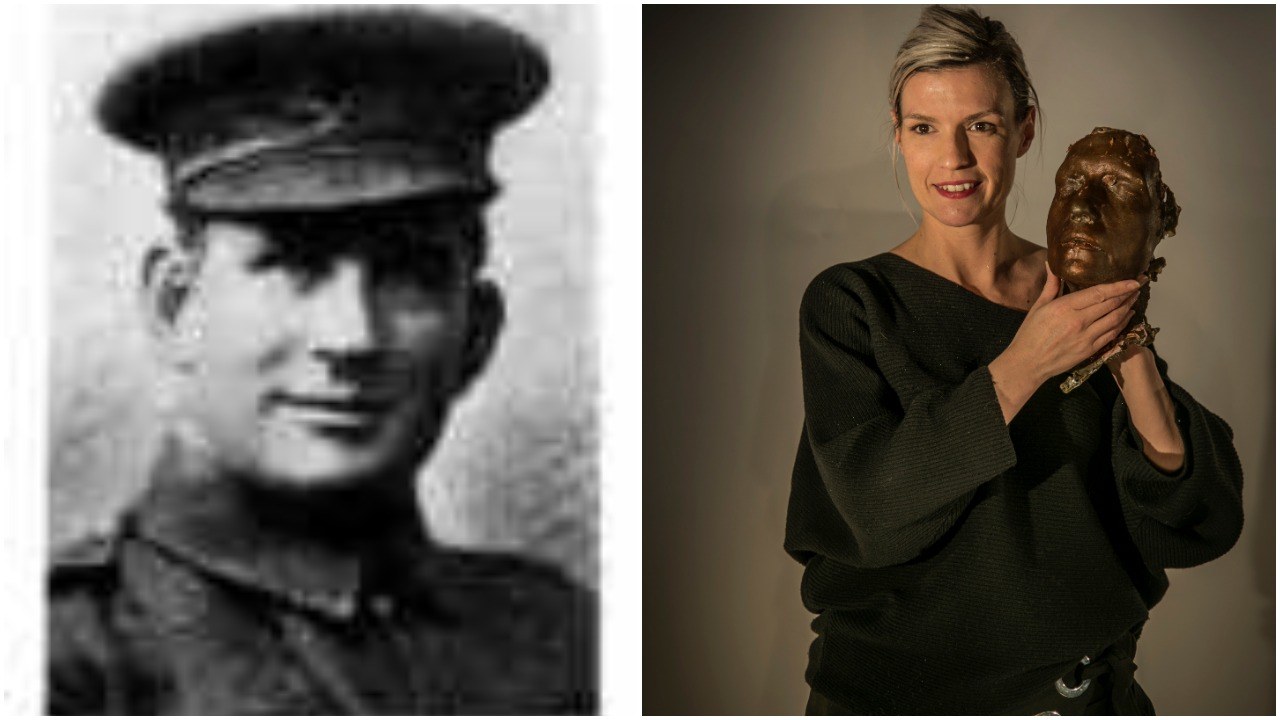 The process of making the mould that will one day become a bronze mask is not easy. It is — quite frankly — terrifying.
My great-grandfather, William John Eaton, signed up for Royal Newfoundland Regiment and was No. 137 of the First 500. He fought in, and survived, Beaumont-Hamel and the entirety of the Great War. To honour his memory, I offered up my mug.
To make the face casts, MacDonald covers my eyebrows and hairline with vaseline that will help remove the mask later. Mixing a product called alginate with water, he creates a gooey paste that will cover your face.
To ensure I  survive the process, I'm given a thick straw to breathe through. When the alginate is ready, MacDonald and assistant Debbie Lake apply the paste to my face, blackening the room around me and forcing my nose and mouth closed.
'A lot more work than I realized'
It was then that my heart began to beat rapidly against my chest. It takes about 10 to 15 minutes for the alginate to harden enough for the next step.
While it doesn't sound like a long time, it feels like an eternity. Krissy Holmes passed the time taking selfies with my covered face in between checking in on my well-being.
The next step is to add plaster strips, similar to what you'd find covering broken bones. That too requires time to harden. Seconds feel like minutes, minutes feel like hours and the only constant is my ever-increasing breathing.
In the blackness I can hear Hawco and Perrin talk about the pros and cons of using face casts in a Nicolas Cage/John Travolta Face/Off sort of way.
I can't laugh. I can only wait for it to be over.
In the time-lapse video below, you can see how uncomfortable the process can be.
MacDonald then uses microcrystalline foundry wax, drying it and reapplying it until it's about 6.5 mm thick.

When the wax hardens, the alginate and plaster are carefully removed and the face is cleaned.
MacDonald then covers the wax mask and it's set aside until the bronzing can take place. He hopes to do that this summer.
MacDonald's work has been noted around the country. His tribute to three RCMP officers slain in a Moncton shooting was unveiled in 2016, while his monument to the 1914 sealing disaster can be seen in Elliston. In St. John's, he is known for a statue of a rower that sits on the banks of Quidi Vidi Lake, and for a statue of a young skater near The Loop skating rink in Bannerman Park. 
As for where this monument will live, MacDonald is still searching for a permanent site and is open to offers.
While he had hoped to have it in place for July 1, 2016 the scope was far larger than he thought.
He's set a new goal, to have it ready to honour the 100th anniversary of the end of the Great War.