Kyle Hynes walks his two-year-old poodle with his longtime friend, Colette Williams, on a trail near his home in Springbank, west of Calgary, Alta.
It's a sunny day at the end of September, and the two are all smiles as they catch up on each other's lives.
Hynes and Williams met years ago at Atlantic Burn Camp in Nova Scotia, an annual summer camp for kids in Atlantic Canada between the ages of six to 17, who have sustained a burn injury.
Hynes was badly burned in a 1998 house fire on Bell Island, off Newfoundland's Avalon Peninsula, when he was just five years old.
He attended the summer camp for several years, when Williams was a counsellor. The two became fast friends — and have kept in touch ever since.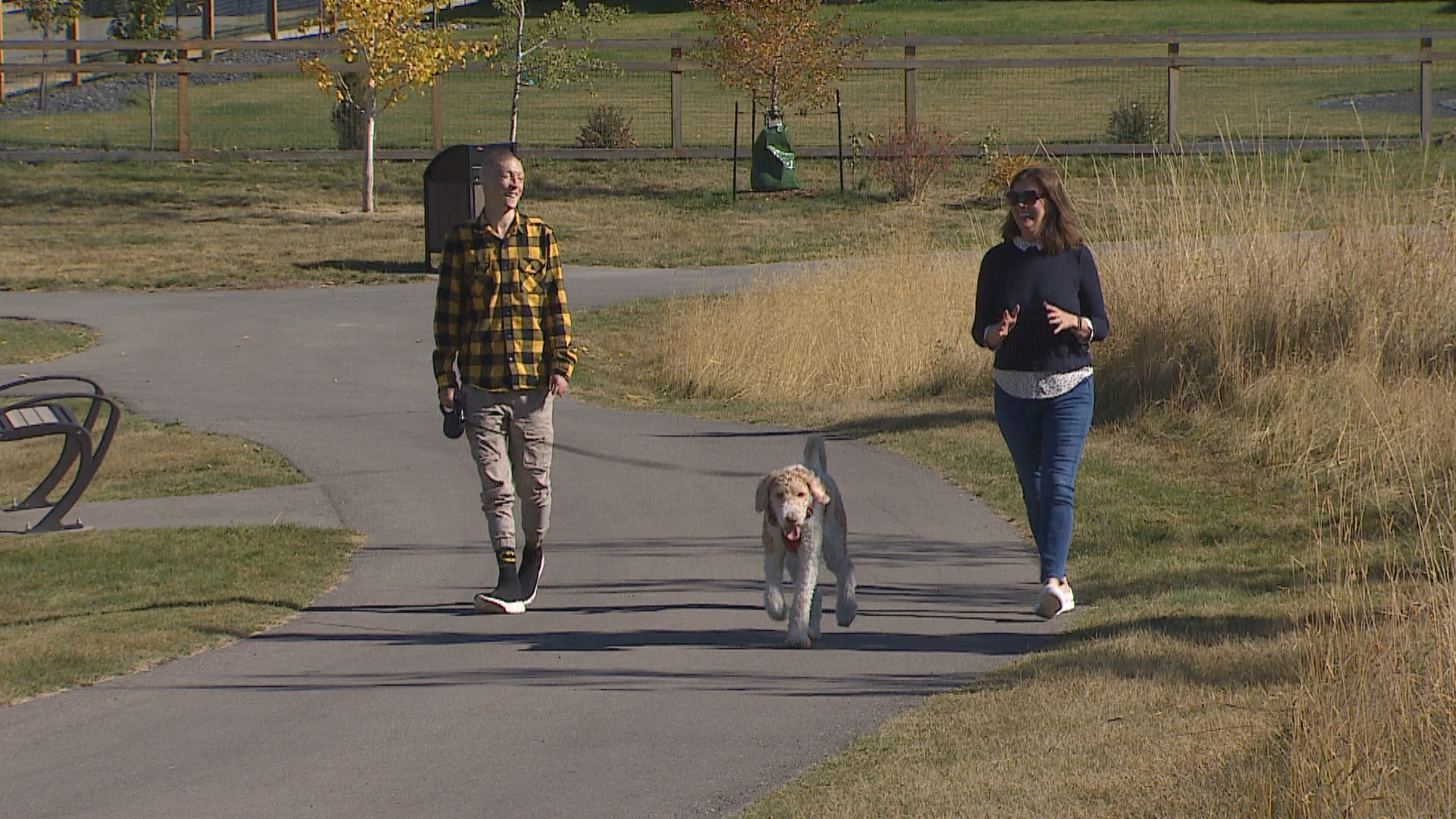 "I've been coming [to Calgary] for several years and Kyle is one of the first people I call after I make my plans, and we can't wait to see one another," Williams said.
"We catch up and we don't stop talking. And I'm just watching him grow and develop and evolve every year."
Hynes is now sharing his experiences as part of CBC Newfoundland and Labrador's series, This Is My Story, where we check back in with people who have lived through some trying times, to see where they are today.
"I take my burns as a positive. It helped me in life to get where I am today, from the nurses, to the people I met, to show me there's more in this world than just Bell Island," Hynes said.
"[I don't know] where I would be if I didn't have this accident really happening to me, because of all the amazing people that really supported me through… this whole journey."
Trapped upstairs in a house fire
On a Sunday morning in late March 1998, a fire broke out upstairs in a Bell Island home. Patrick Hynes was asleep when the fire started. He heard four of his children fleeing the house, and saw flames billowing down the stairs.
The single dad couldn't get to his fifth child, Kyle — who was upstairs, paralyzed by fear.
Kyle remembers waking up to the flames.
Kyle Hynes describes his journey in this video:
"I kind of stuck by the window, and just had my arms over my legs, and kind of cradled myself there," he said.
A neighbour saw the fire, and ran over with his wooden ladder. Patrick then grabbed it, and risked his own life to save his child.
He went to the second storey window, with fire blowing out over the top of his head. He reached in and pulled Kyle out.
At the time, the neighbour said all of the skin was hanging off of Patrick's hands; his hair had been scorched.
Both father and son were transported to hospital in St. John's, and were in stable but critical condition.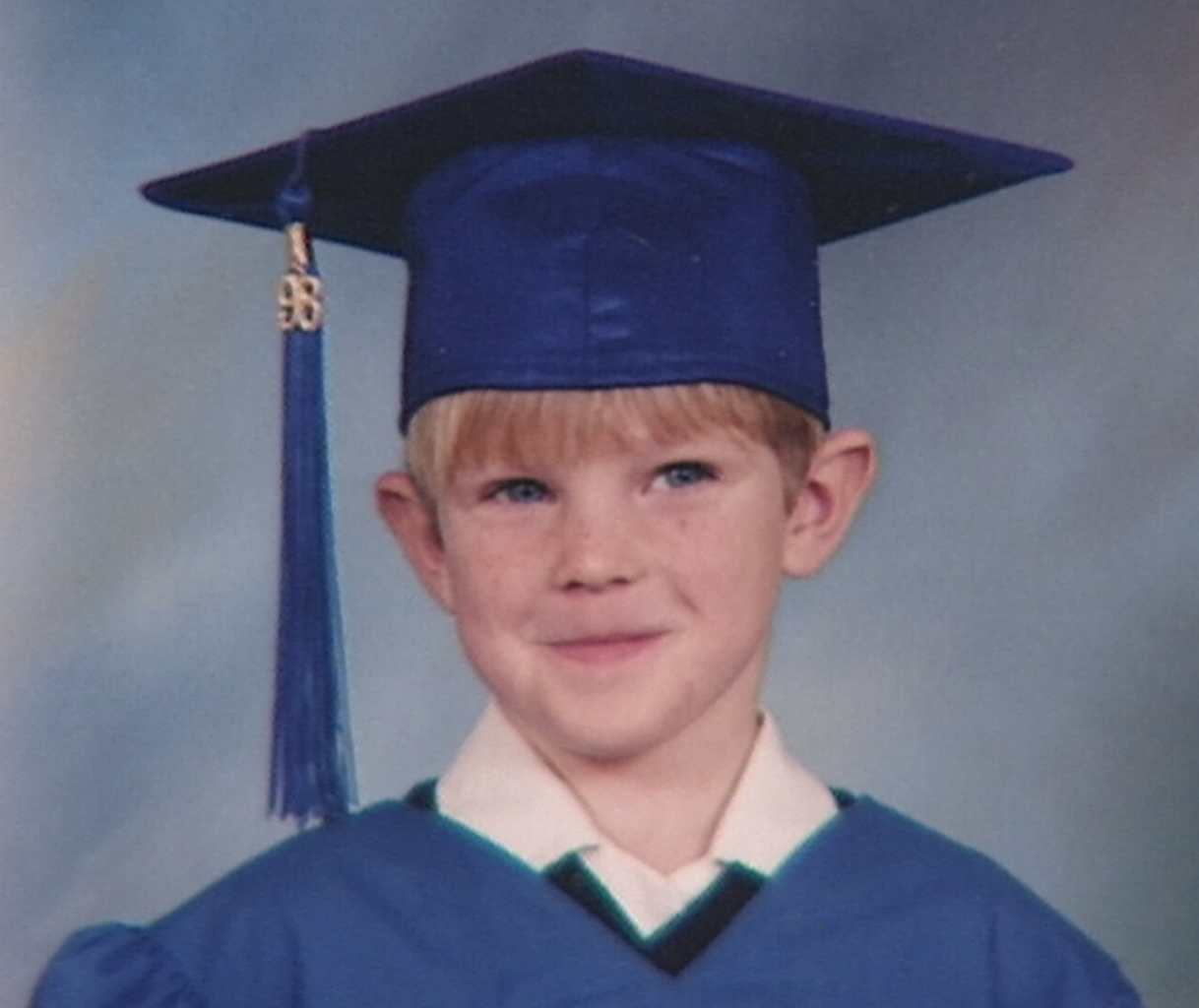 Patrick had sustained serious burns, mostly to his hands and arms — but Kyle was in a much rougher state: he had burns to about 80 per cent of his body, and part of one of his legs would have to be amputated.
Kyle says he doesn't remember much after his father rescued him.
"I do remember my Aunt Aggie, when I was in the ambulance, trying to keep me alert, to make sure I [didn't] go unconscious," he said.
"I didn't notice anything until I woke up in Boston."
Recovery at the burn centre
The following day, Kyle Hynes was carefully wrapped on a stretcher, and transported in a Learjet to Boston, to receive treatment at a specialty burn centre at the Shriners Hospital for Children.
He remembers waking up, and seeing his aunt and uncle by his bedside.
"I was confused… I remember having all my head bandaged up. All my body was just covered in bandages," Hynes recalled.
"I don't remember much of the pain, either. I guess having the burns so deep and removing most of my skin and tissue, that the pain, the nerves [are] kind of gone now."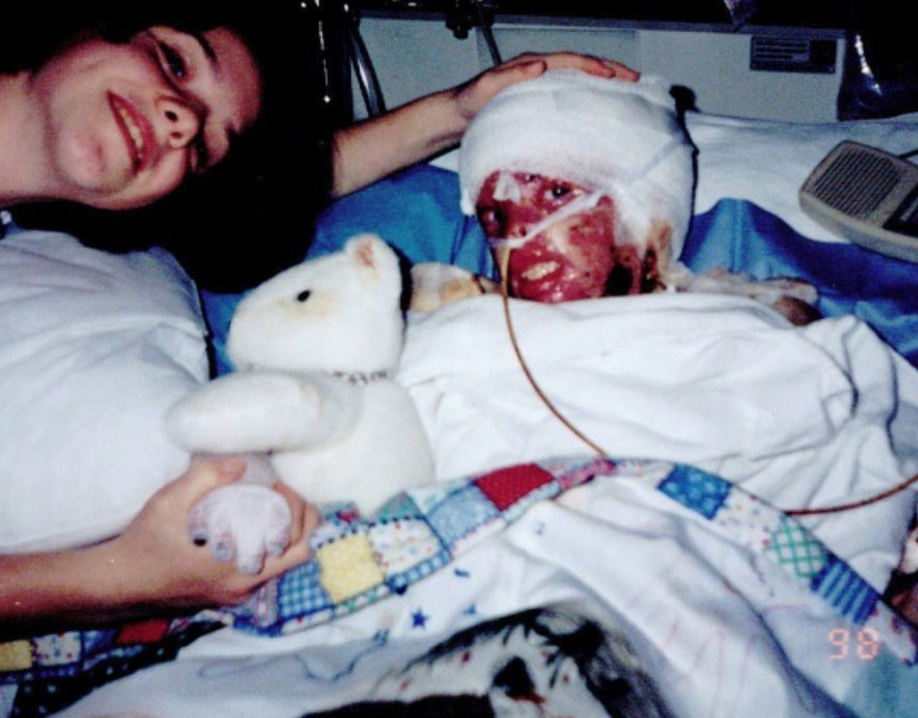 Hynes says he was so young when it happened, that he wasn't afraid.
"The first couple [of] weeks being in bed, I was just lying there and just eating, watching The Lion King — The Lion King was my favourite movie. I [would] replay that constantly, fall asleep, replay it again," he said.
Hynes stayed at the centre for about four months, while he recovered from his burns. He says the incredible team of health-care workers helped make the recovery an easier process for him. They helped him through a lot of therapy, to learn how to walk, talk, and to use his arms and hands again.
"It felt like I was always still home… They made it really easy to get your mind off [of] it. They [were] always playing games with you. You're always doing outings, when you can."
The burn centre would take patients to basketball and baseball games, or bring in sports teams and celebrities, to help keep the kids' minds off of what they were going through.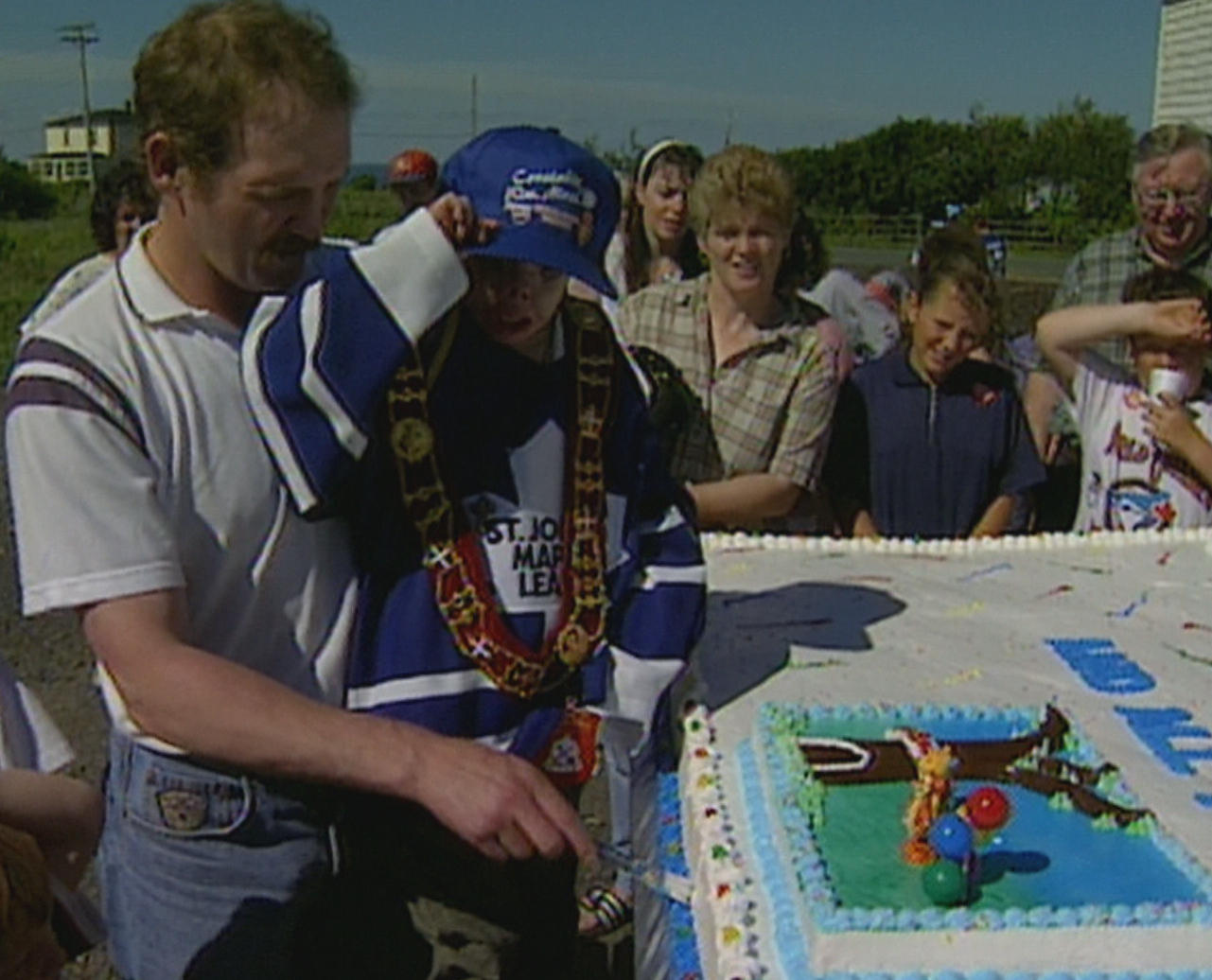 In July, he was cleared to go back home to Newfoundland — a few months ahead of schedule, and a week before his sixth birthday.
At the airport, a large fanfare of friends and family greeted Hynes.
"They had, like, a big surprise with all these Shriners and a crazy amount of guests at the airport and at the [Bell Island] ferry. And they had a huge party," he said.
"It was pretty amazing, actually. [Coming from] a small community … makes things a little bit easier when you go through a big accident like myself there. Everybody's there for you, cheering you on, and hoping that things come back to normal, which was pretty awesome."
Support from his dad and his community
As a burn survivor, Hynes says it was beneficial to grow up on Bell Island.
"Everybody knew everybody … They understood what actually happened. So I never had that bullying or people making fun," he said.
He was always passionate about his burns, and would never let others put him down.
"If someone stared … I was the kind of person who would go and say, 'Would you like to ask me what happened?'" he said.
Hynes says he remembers when he was younger, walking around a local mall with family and friends, and they would point out that strangers were staring.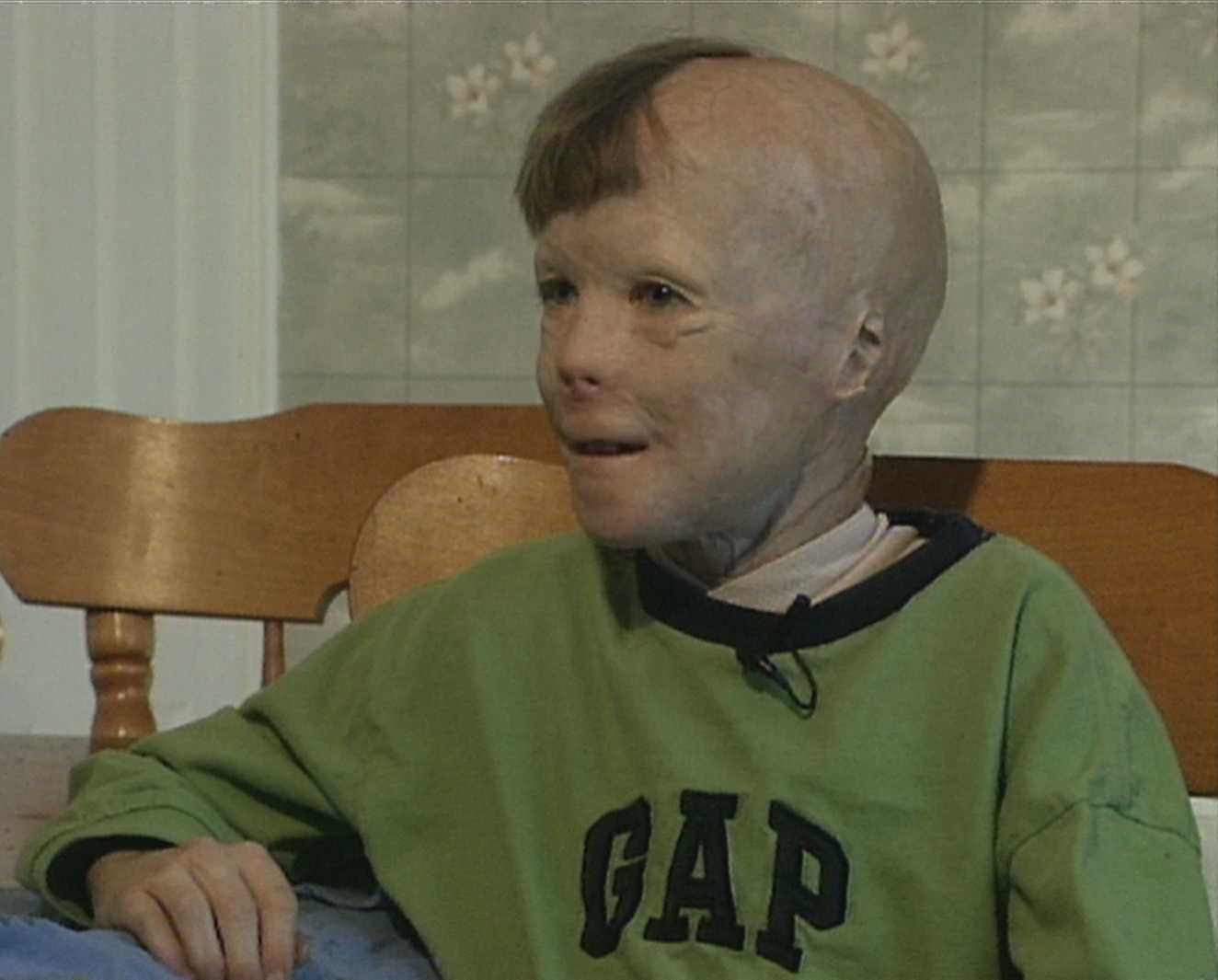 "I didn't notice people looking at me... I just went on with life and continued as [if] I wasn't different [than] anybody else," he said.
"Because, at the end of the day, we were all different. But unfortunately, I just looked different outside. So for me, I always had that positive attitude about my burns. So I didn't let it stop me or let people bring me down."
CBC News caught up with the Hynes family again in 2001. Kyle had had nine more surgeries in Boston by that point — and there would be more in his future.
His father showed how they would take skin grafts primarily from Kyle's right leg, and transplant it elsewhere on his body.
The two worked as a team, with a daily routine of changing bandages and applying cream, to keep Kyle's skin from scarring and hardening.
Kyle says he attributes his strength to his dad, who raised five kids by himself.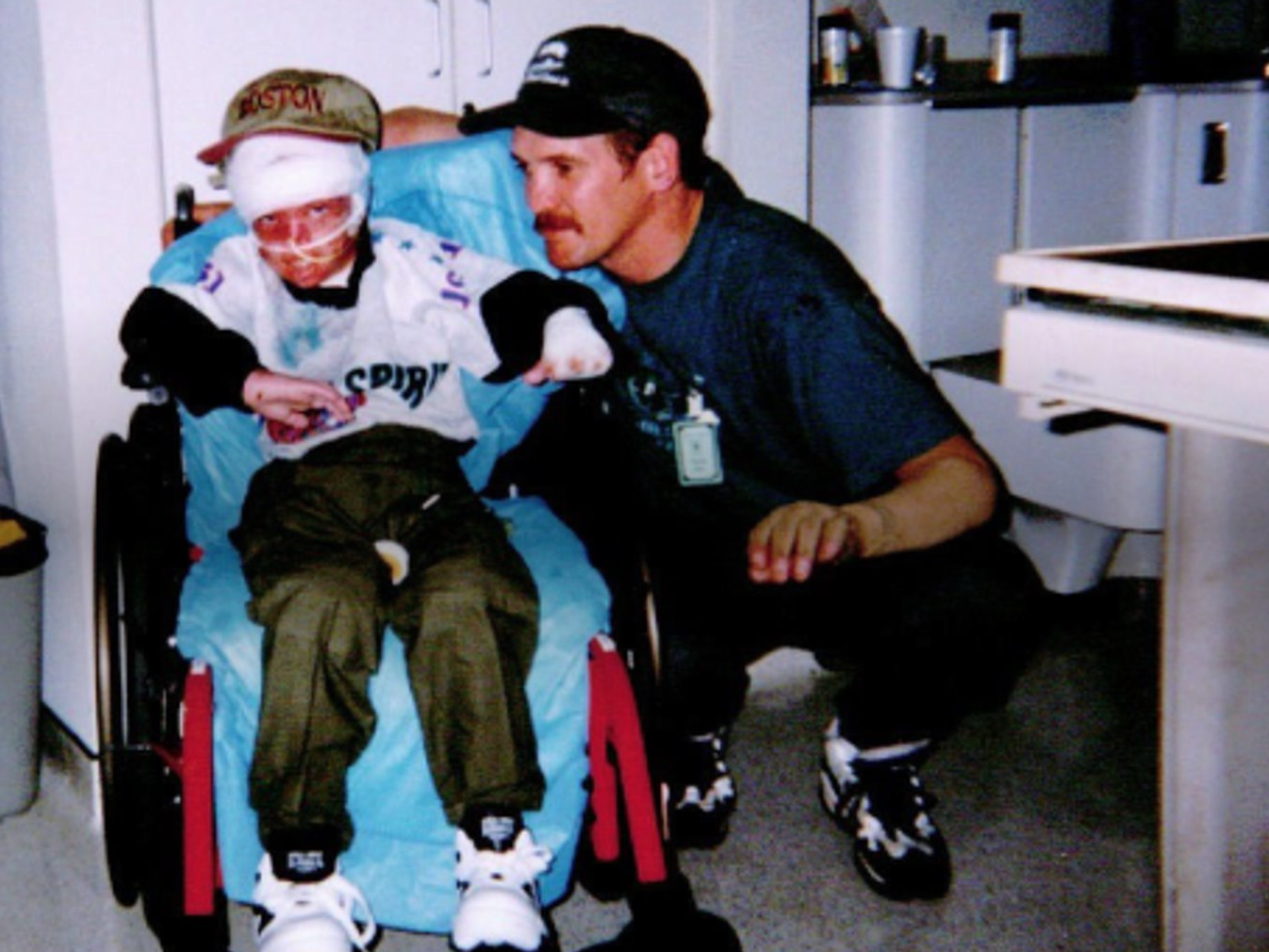 "I was always a fighter — even before my accident," Kyle said.
"My dad... he was a fighter, and he made me be a fighter. Like [there were] points where my dad would push me so hard… because he was like, 'No, I'm getting you back to normal.' And fair enough. He did it. I'm here today."
Kyle says he's so appreciative of having his dad in his corner.
"I feel so grateful to have [had] him to be that person who could handle all of that," he said.
"I appreciate everything… It makes things easier for sure when you do have someone behind your back to help you every step on the way."
Connections that changed his life
In 2003, CBC News caught up with Kyle Hynes again, as the then 11-year-old was getting ready to return to Atlantic Burn Camp.
Hynes had made another connection at camp that would change the course of his life forever.
"One day, I packed up and said, 'I'm going to go for it. I'm going to go experience this world and see what else is out there.'"
When he was 15, he started working at a fast-food restaurant. After he graduated from high school, Hynes stayed in St. John's for a year, but when he thought about his future, he didn't see anything that was fitting him, career-wise, in Newfoundland and Labrador.
"I always had that work ethic. [But] I always wanted more in life," he said.
So he got in touch with a friend he'd made at burn camp, who had moved to Edmonton.
"I contacted her and she always said I was more than welcome to come and stay there with them. So one day, I packed up and said, 'I'm going to go for it. I'm going to go experience this world and see what else is out there... for me,'" he said.
Hynes eventually went back to school and completed a college program, before moving to Calgary.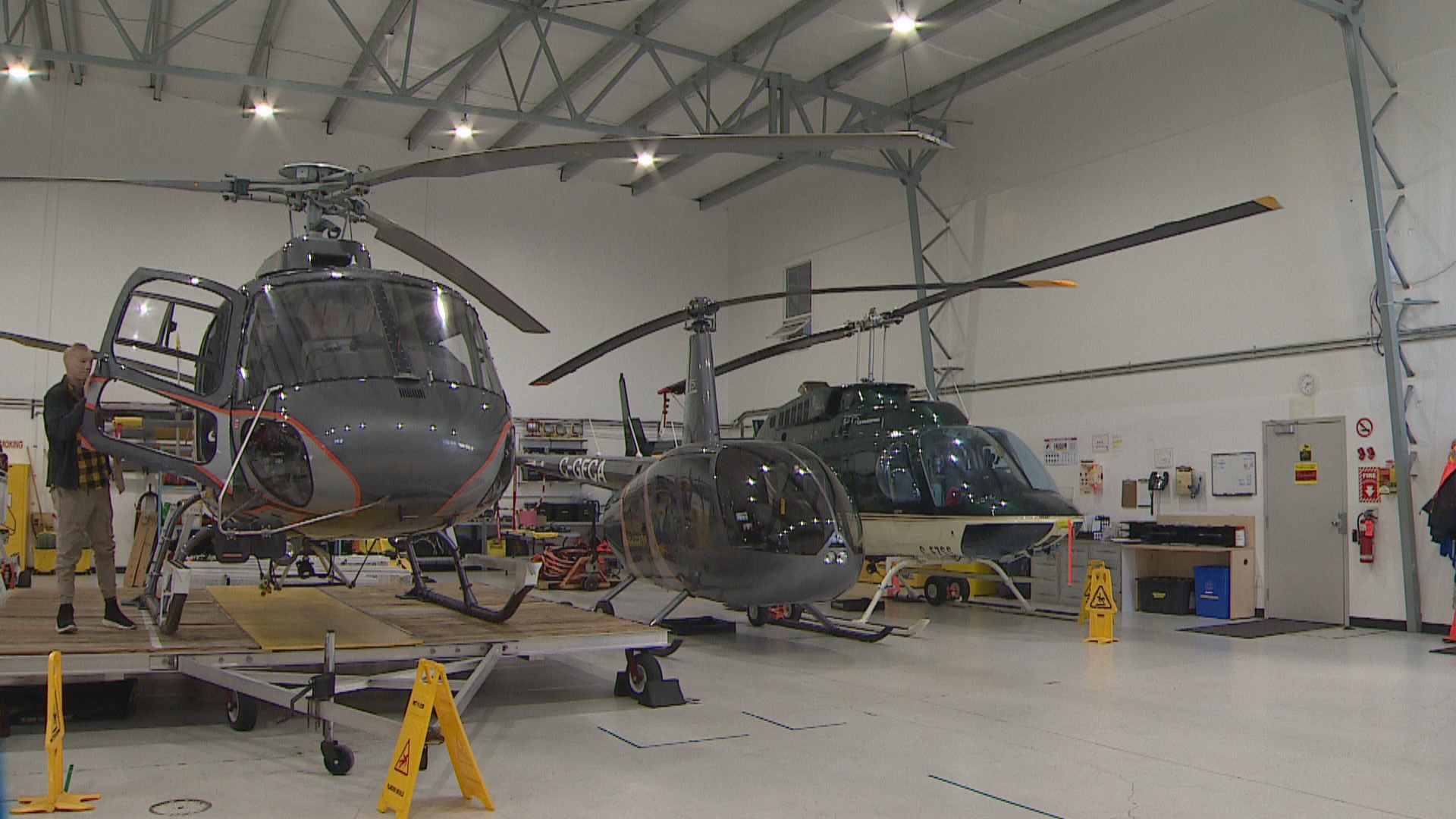 He got a full-time job as a project manager for L.R. Helicopters, where he handles many tasks, including signing up students to become pilots — partially fulfilling a lifelong dream.
"Back in the day, when I was in high school, my goal was to be a pilot. I just couldn't be because of medical purposes," he said.
"But now, I found a way to still follow my dream and be in the industry and help others follow their dreams. So it's a passion of mine."
Inspiring others
Now, Hynes, 28, is a self-proclaimed workaholic.
When he's not working, he's always with his dog, Simba — named after the main character in The Lion King. He goes for walks and hikes, kayaks down the Bow River in Calgary, and hangs out with his friends.
Hynes also does a lot of volunteer work with the local burn clinic, attending support group meetings, speaking with other burn survivors, and helping with fundraising efforts.
Yet, he still deals with chronic pain — a constant reminder of his accident 23 years ago.
"Having a missing foot, like getting braces for my foot is a constant, changing [thing] every year or every couple of years," he said.
Hynes says he should also have more surgeries — more skin grafts on his side and his neck — but he's waiting until the local hospital gets new technology, like laser surgery tools.
But, overall, he says he's happy and healthy.
"It doesn't stop me from doing what I need to do every day," Hynes said.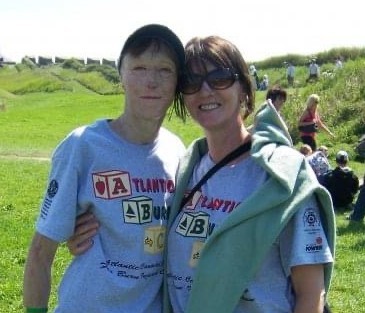 As Colette Williams walks with her friend, she's reminded of just how far Kyle Hynes has come — and holds back tears thinking about, when he was younger, the hardships she worried that he'd have to face growing up as a burn survivor.
"[When] I saw Kyle and just how well he is doing — it's been quite a journey. I am so proud of him," she said, beaming.
But overall, Williams says she isn't surprised by Hynes's success.
"As I look back, that was Kyle. There were no limitations. It is who he is... He's the same solid person," she said.
"It's that spirit and that determination that has pushed Kyle through a most horrible accident and to where he is today, just a successful young man...
"Kyle has not just moved on and taken care of himself, but how he volunteers and inspires others. It's not just burn survivors who Kyle inspires. He inspires all of us… He is just an amazing person who gives, and we all benefit from that."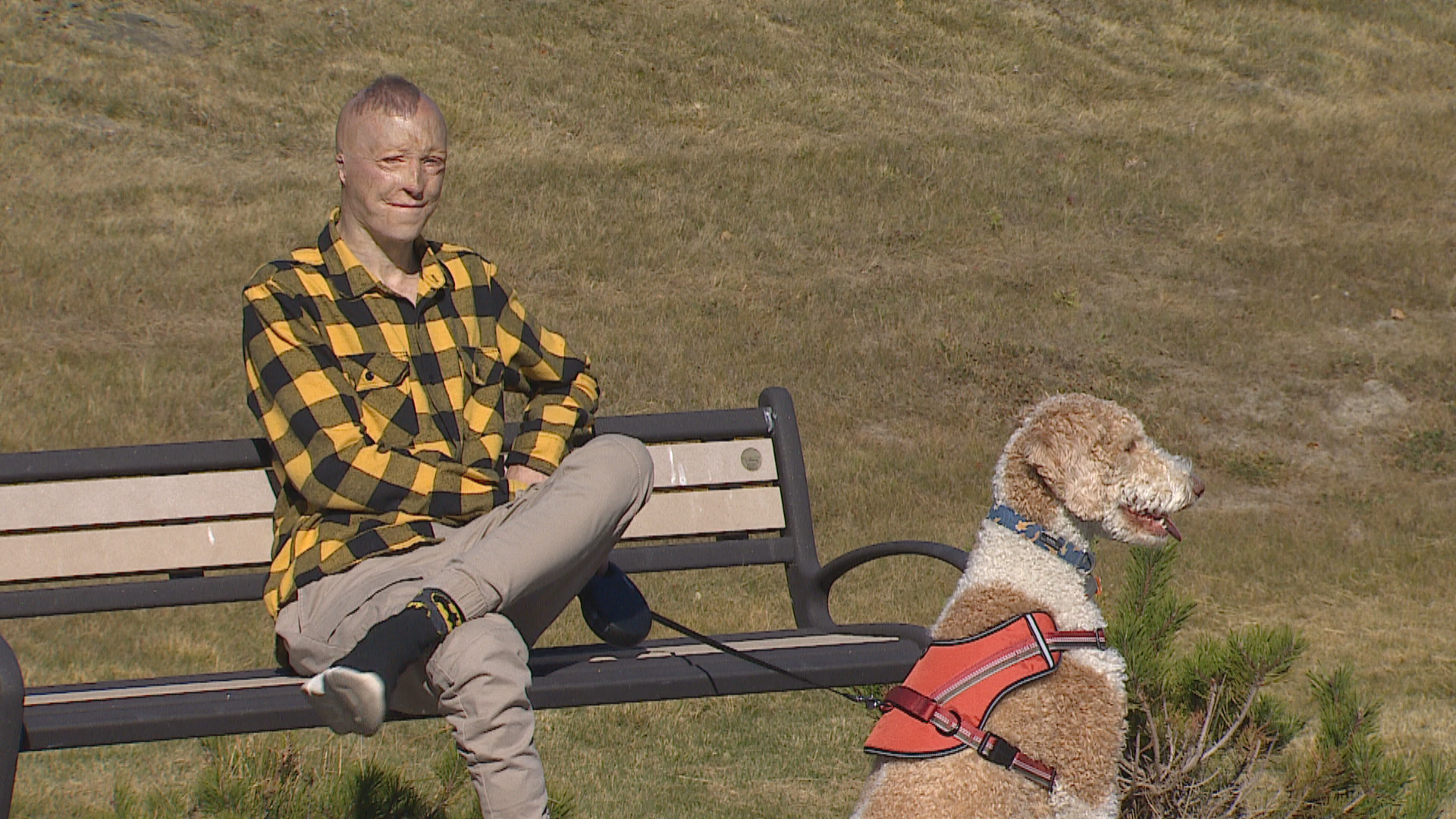 Looking back, Hynes says he's in disbelief of how far he has come.
"I can't believe it, to be honest, [looking at] where I am in life today, being from a poor family and growing my skills to where I am today," he said.
Hynes has some words of advice for other burn survivors — that ring true for everyone.
"Stay strong and follow your dreams," he said.
"If you plan, if you set goals, you can make anything happen in this world."
This Is My Story
This Is My Story is a special series from CBC Newfoundland and Labrador, where we check back with people who have overcome some tremendous struggles in their lives.
Explore previous stories from this series: