Jen Angelucci doesn't even flinch as the percussive sound of bamboo striking metal manifests itself in black ink on her skin.
'It's really relaxing. It doesn't hurt," the Filipino Canadian university student says of the tattooing process.
"It's ... just like a pricking almost, you can feel it as it taps in and as it pulls out a little bit."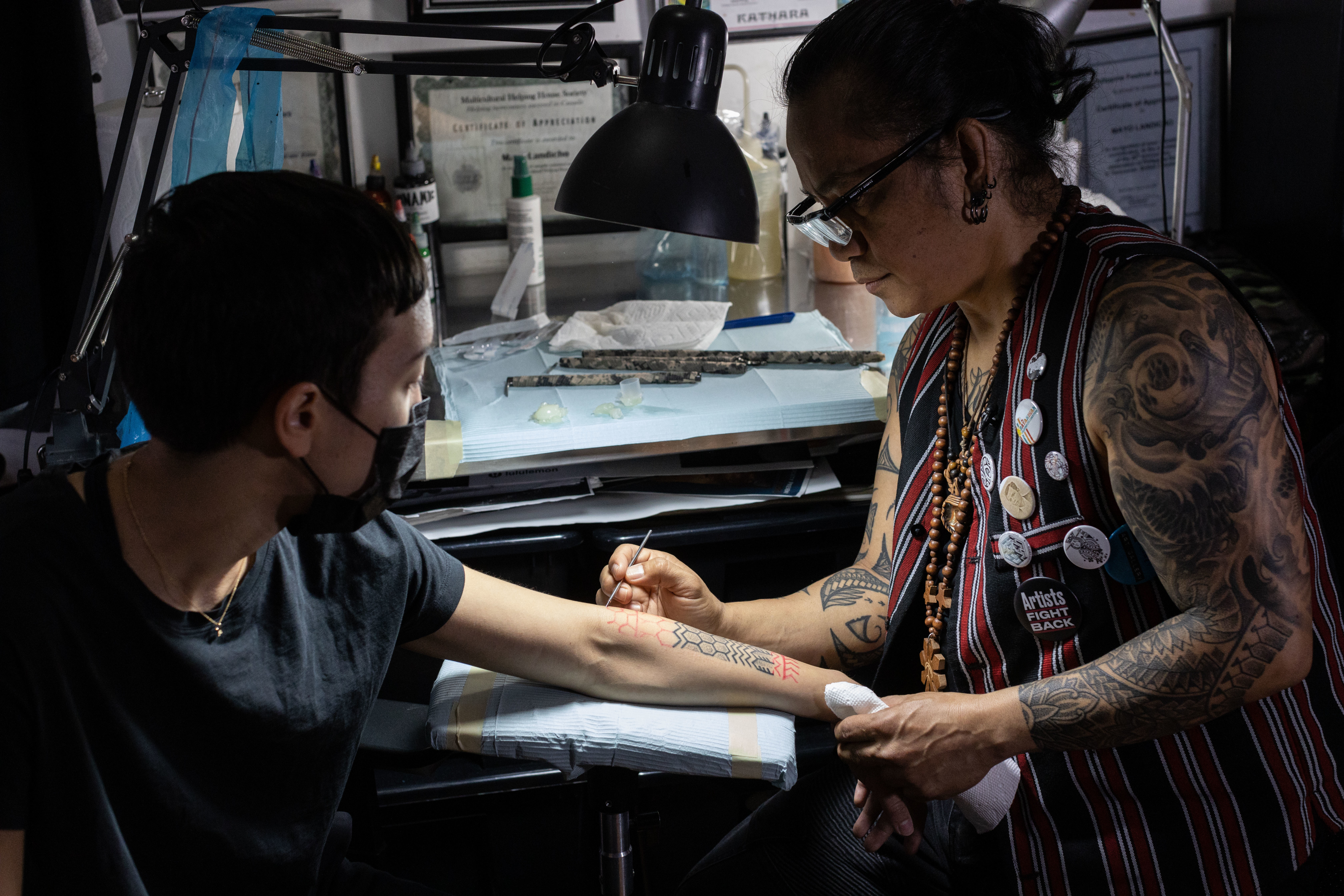 The hands tapping the tattoo onto Angelucci's forearm belong to Mayo Landicho. He is practising batok, a tattooing tradition of Indigenous communities in the Philippines, prior to colonization, from his small studio in Vancouver.
These tattoos served as tribal identifiers and a record of family history across ancient Pacific Islander communities.
Landicho is one of the few artists keeping this and other pre-colonial styles of Filipino art alive in Canada.
He moved to Canada in 1999 and learned the batok style from Apo Whang-Od, who is believed to be one of the oldest practitioners of batok in the world.
He travelled to her remote village in the Philippines in 2013 to learn the technique after having several recurring dreams telling him to reconnect to his cultural roots.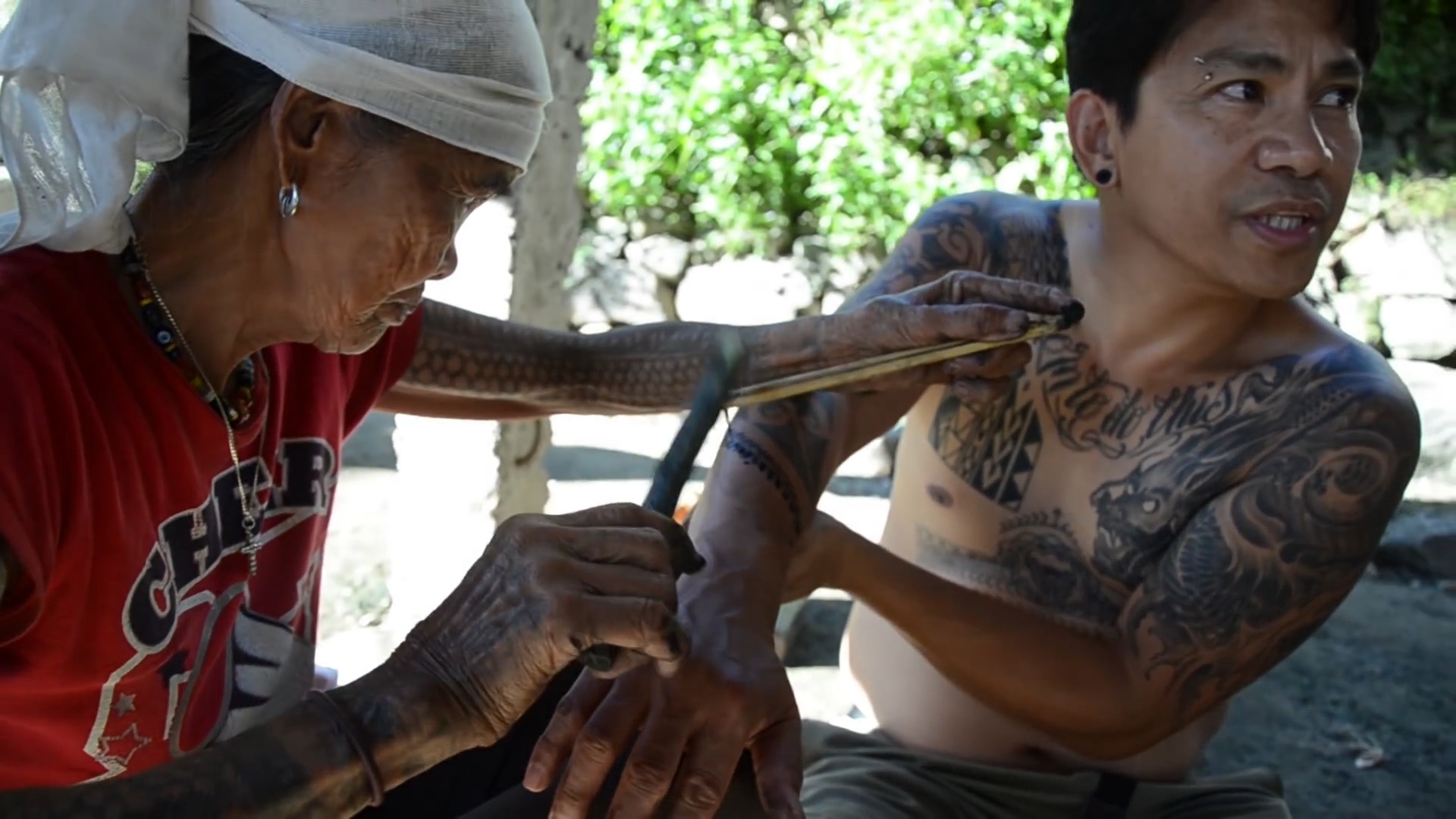 While Landicho does batok using modern tattoo ink and tools that are easier to keep clean, the heart and soul behind his work is very much rooted in tradition.
"Your whole story goes here," he said. "The pattern also goes repetitive because … it's been passed on from generation to generation."
The intricacies of how the patterns are arranged help tell stories about one's family heritage, identity and which of the many ethnic groups across the Philippine islands they originally came from.
Angelucci says she wanted to highlight her Filipino heritage by starting her batok design on her forearm. She hopes to continue adding more to her design throughout her life.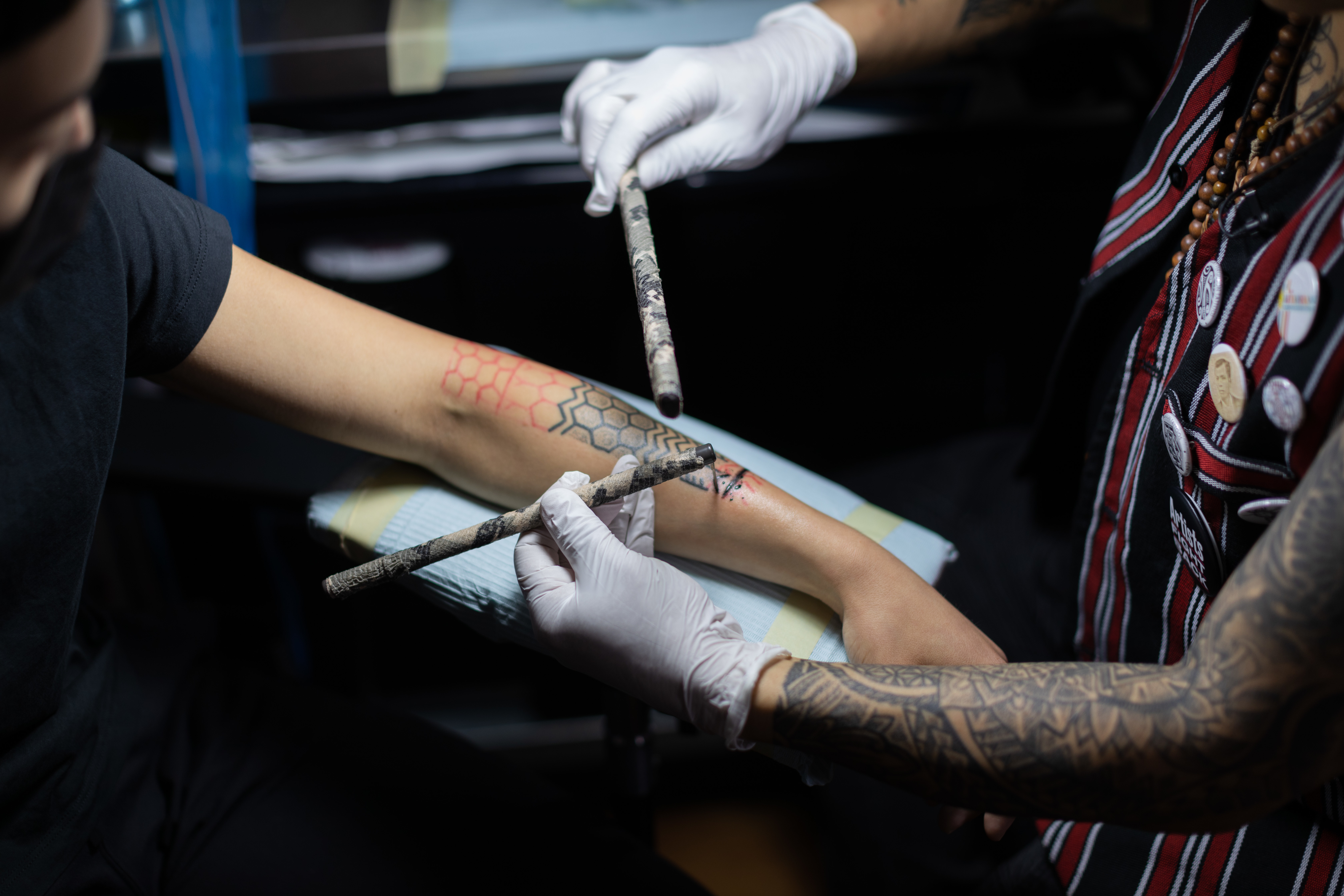 "I got it so that I could connect to my ancestors," she said.
"Mayo gave me markings ... they originate in the province that my mom is from, so in [the] Visayas."
Landicho says while the designs are distinct and visually appealing, they are more than skin deep.
The tattoos have social and cultural implications for the people who receive them and can't be given out to anyone who wants them.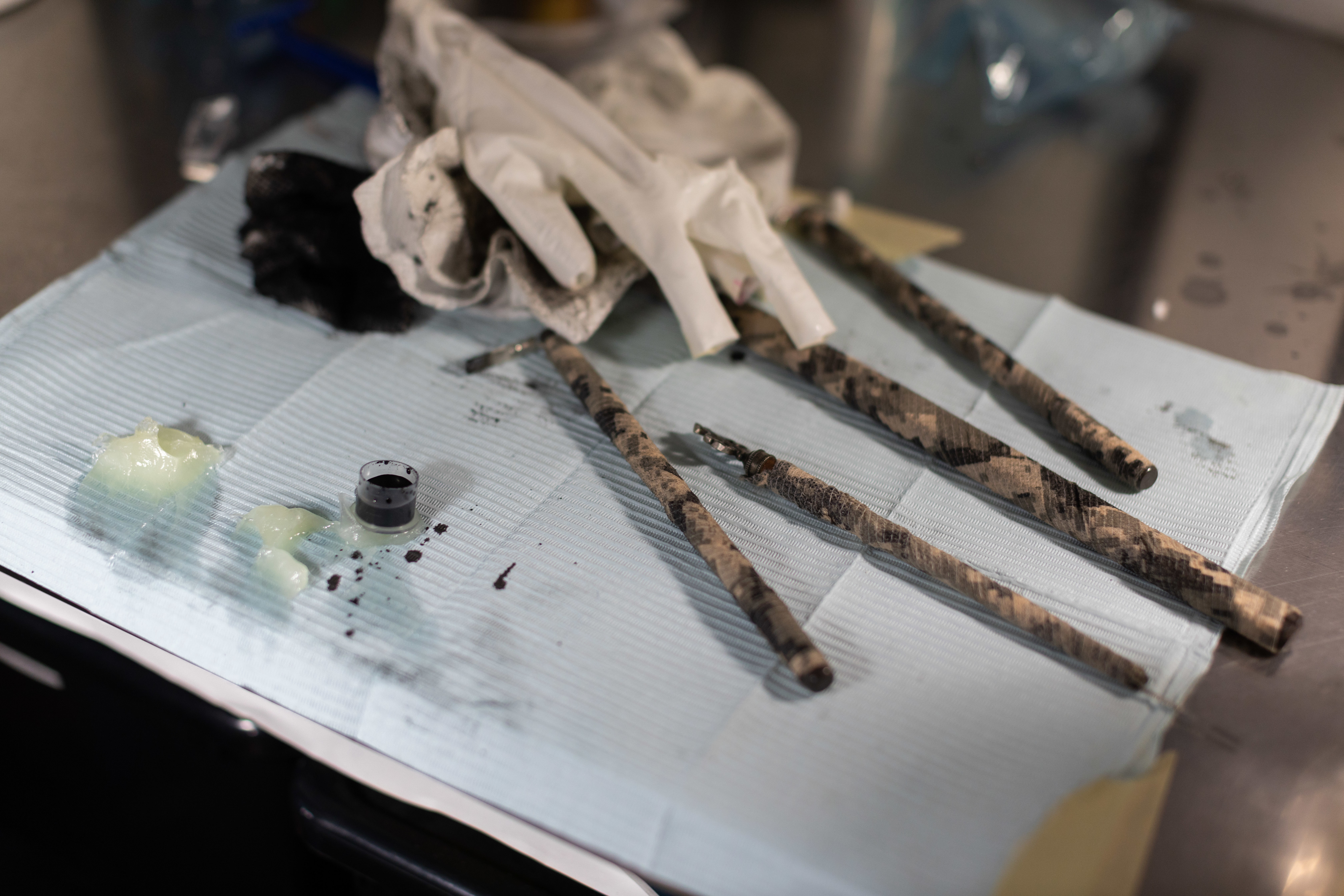 Reviving ancient practices
Lane Wilcken, a Filipino American author and practitioner of batok living in the United States, says the tattoos are chosen for the person by the practitioner. The recipient doesn't get to choose which designs they receive.
"Cultural tattooing is not about personal expression. It's about who you belong to," said Wilcken.
Wilcken says the practice began to go extinct across many ethnic groups in the Philippines between the 16th and 17th centuries, coinciding with the growing influence of the Catholic Church and Islam throughout the country.
He says he's encouraged by the growing interest in batok, especially from younger Filipinos.
"The young people give me hope because they are hungry for something deeper than pancit and lumpia," he said.
Landicho says he hopes to pass on his skills to an apprentice, but he feels his calling right now is to continue promoting traditional batok within B.C.'s Filipino community.
"It's way more than tattooing," he said. "I don't want this wonderful thing to [be] erased."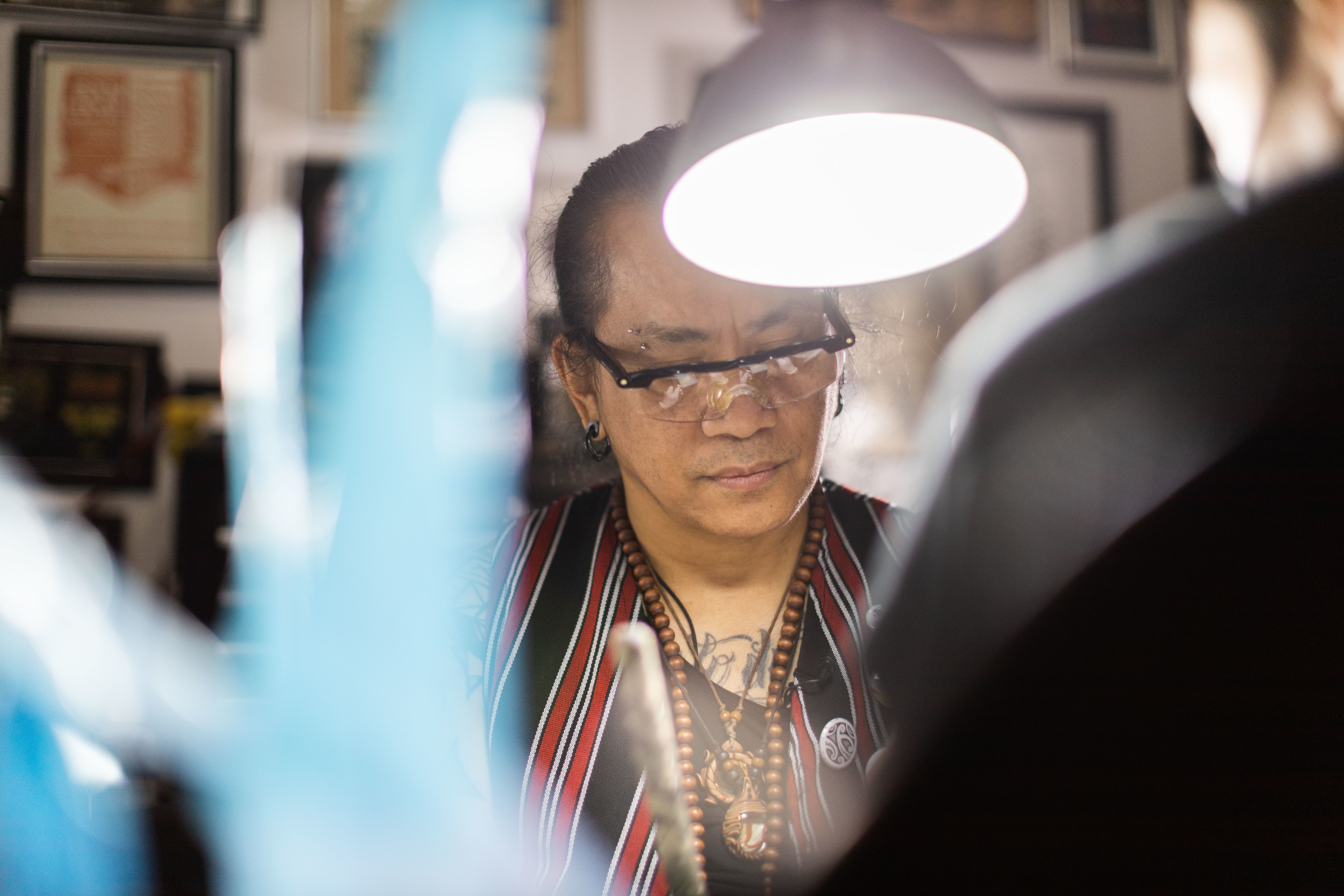 Discovering lost script
At the Richmond, B.C., studio of tattoo artist Romeo Reyes, an ancient style of Filipino art and writing is alive and well — with a modern twist
Reyes transforms baybayin scripts, a style of writing used by Indigenous Filipinos in the 16th and 17th centuries, before the period of Spanish colonization, into tattoo art.
"I didn't know we had our own writing system," said Reyes. "Everyone's familiar with like Japanese, Chinese writing … it just made me more proud to be Filipino."
Reyes says he discovered baybayin several years ago at a lecture from Christian Cabuay, an artist and translator who wrote a book on this distinct writing style, and who often translates client requests from Reyes.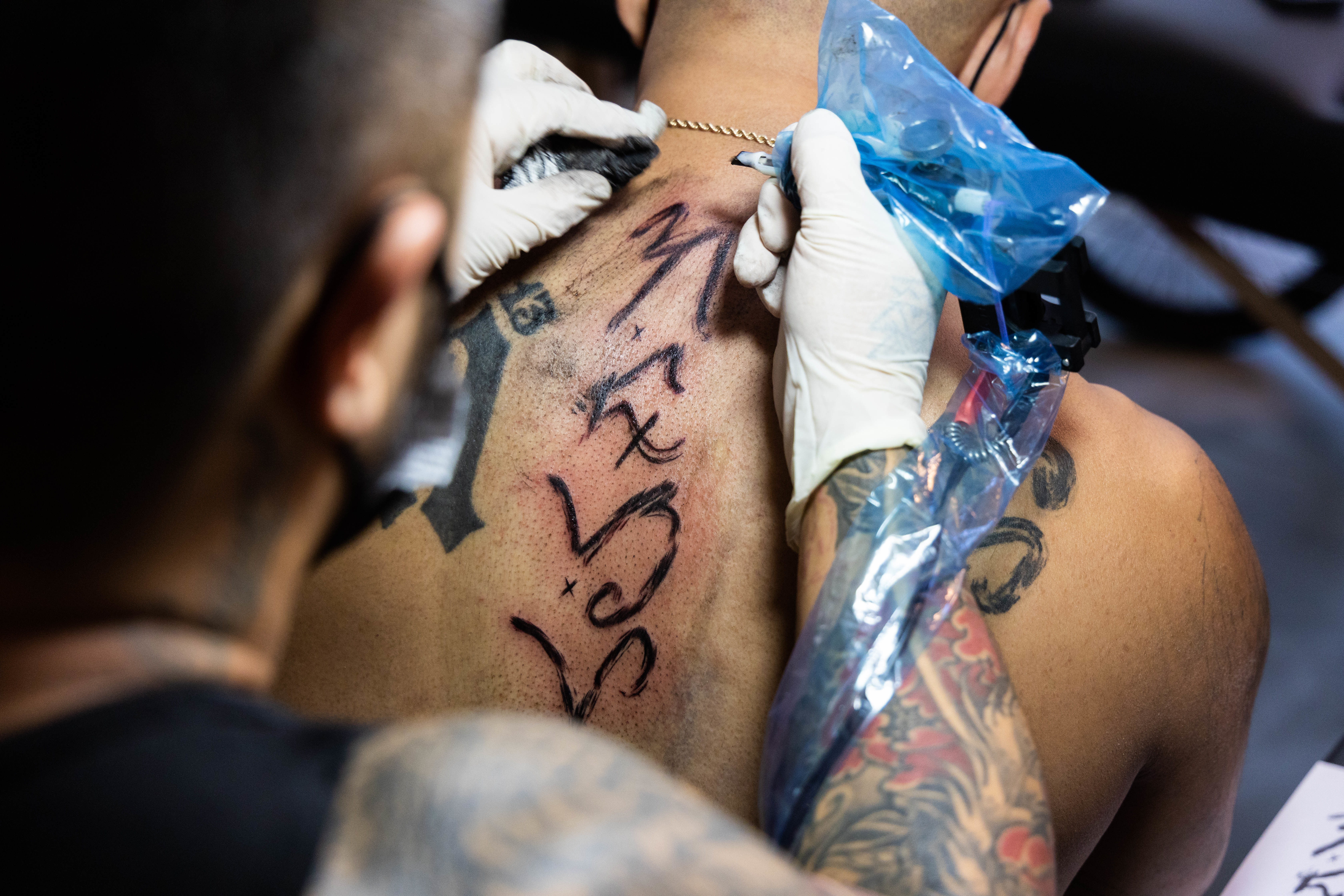 Reyes says while tattoos are often stigmatized in Filipino families, many of which often have deeply religious backgrounds, they were part of everyday life prior to colonization.
"We were tribal people … since the beginning, all Filipinos were tattooed," he said.
"We were never really Catholic or Christian. That was brought upon us, or forced upon us, by the Spanish. Even King Philip, when he saw the Philippines, he called it like, 'the island of the painted people' or the 'painted ones.'"
Reyes, craving that connection to his past, received his first batok design from Wilcken in 2018.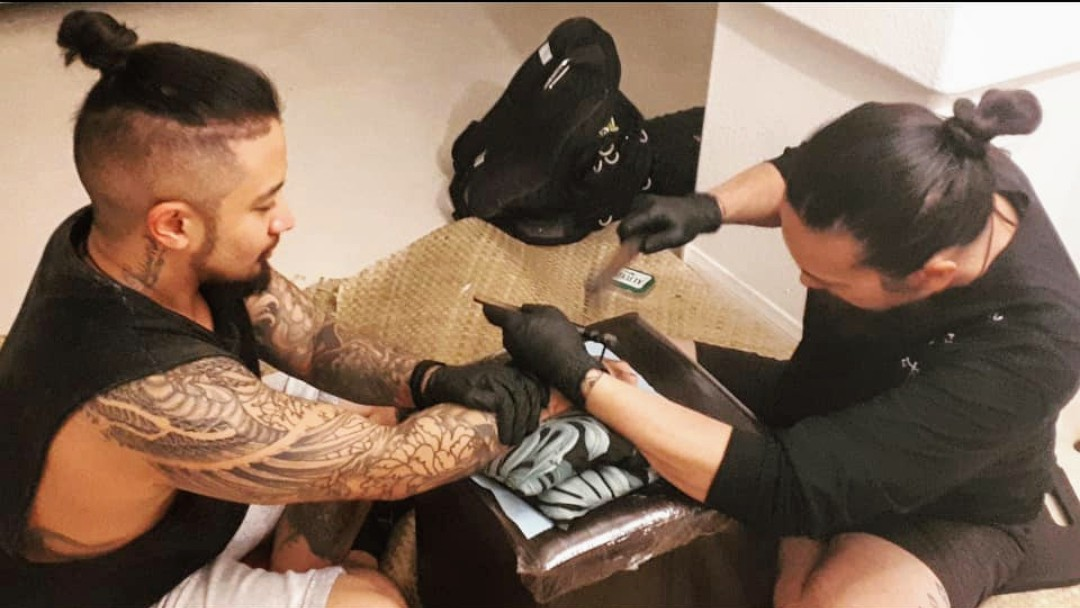 Since then, he's been trying to educate Filipinos in his social circle in Vancouver about these ancient practices.
"Whenever I tell my fellow Filipinos, especially ... younger people about this, they get excited. They're like, 'What? We have our own writing system? That's so cool,'" he said.
"Because of ... colonialism, this and a lot of other parts of the culture have been pretty much wiped away … this is something that needs to be shared."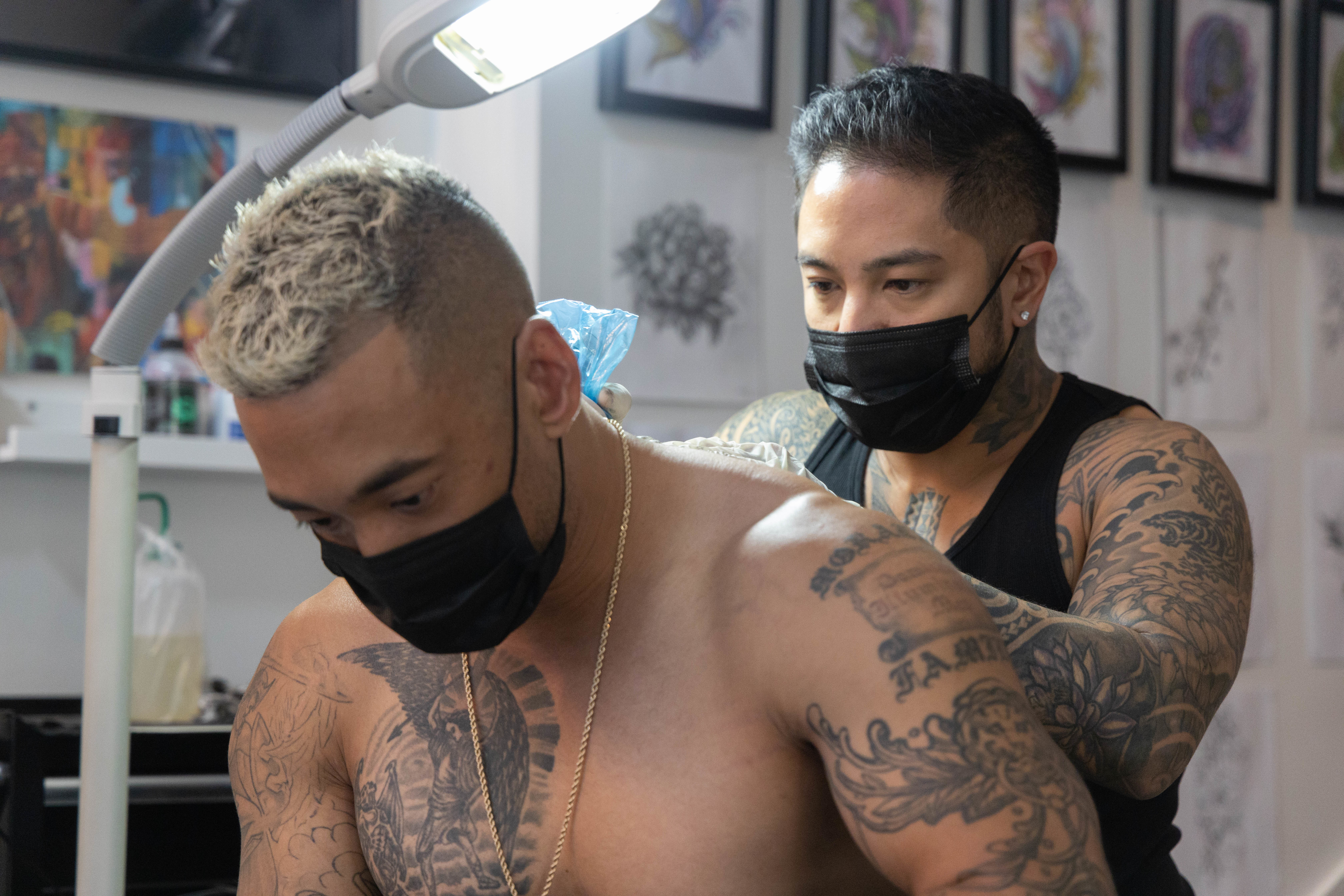 Do you have a story to share about the Filipino community in B.C.? We want to explore the people, cultures and perspectives in the province's Filipino community and we need your help. Please take a few minutes to share your thoughts.