Crying in front of 6,000 people is a nightmare scenario for most people. For me, it was one of the most freeing experiences of my entire life.
Staring down the internet and finding words to describe the social isolation that continually knocks me off balance was utter catharsis.
It let me finally give voice to the slow stripping away of privilege that happened when my body changed, growing out of standard sizing and into the 4X body — size 22/24 — that I now call home.
If you're plus-size, the isolation I am referring to is one you're already far too familiar with. The day when you can't just go to the mall with your friends, or the weight you reach when shopping in real life ceases being a fun activity and becomes outright punishing.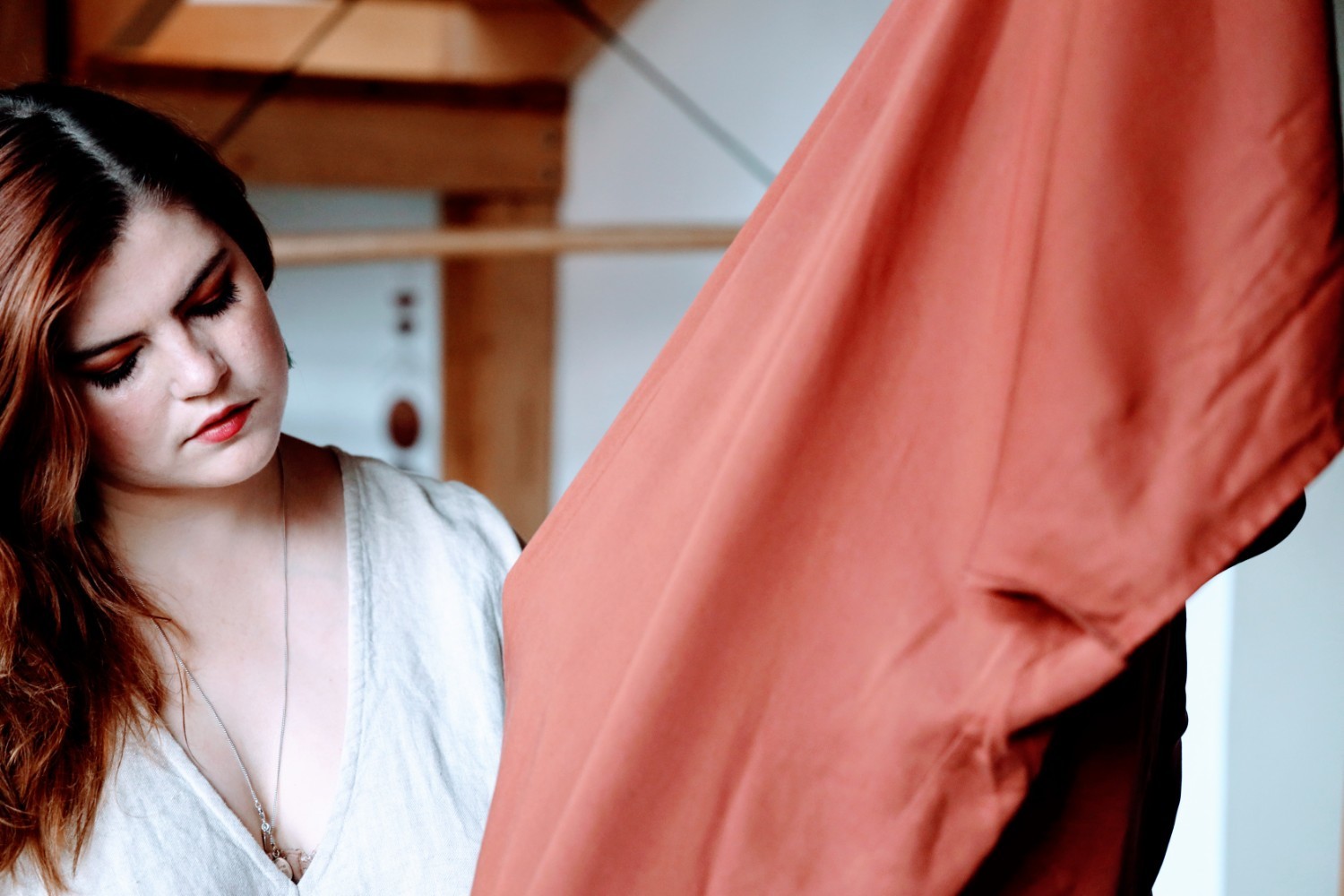 It's the way I have learned to lie, effortlessly breezing out of cool shops I'd love to support, muttering something about how nothing is my style, choking back the truth that I stopped fitting every single thing they carry half a decade ago.
A quick search on Garmentory (an online source for shopping upscale and indie boutiques) will confirm what every thick person in your life already knows, when you filter tops (or any apparel) to only show XXL (the largest size available) your choice narrows from nearly 14,000 options to fewer than 200.
That's what it's like to live in my body: to love fashion so ferociously, to finally be able to afford my dream wardrobe, but to live in a world that has decided my money is too fat to accept.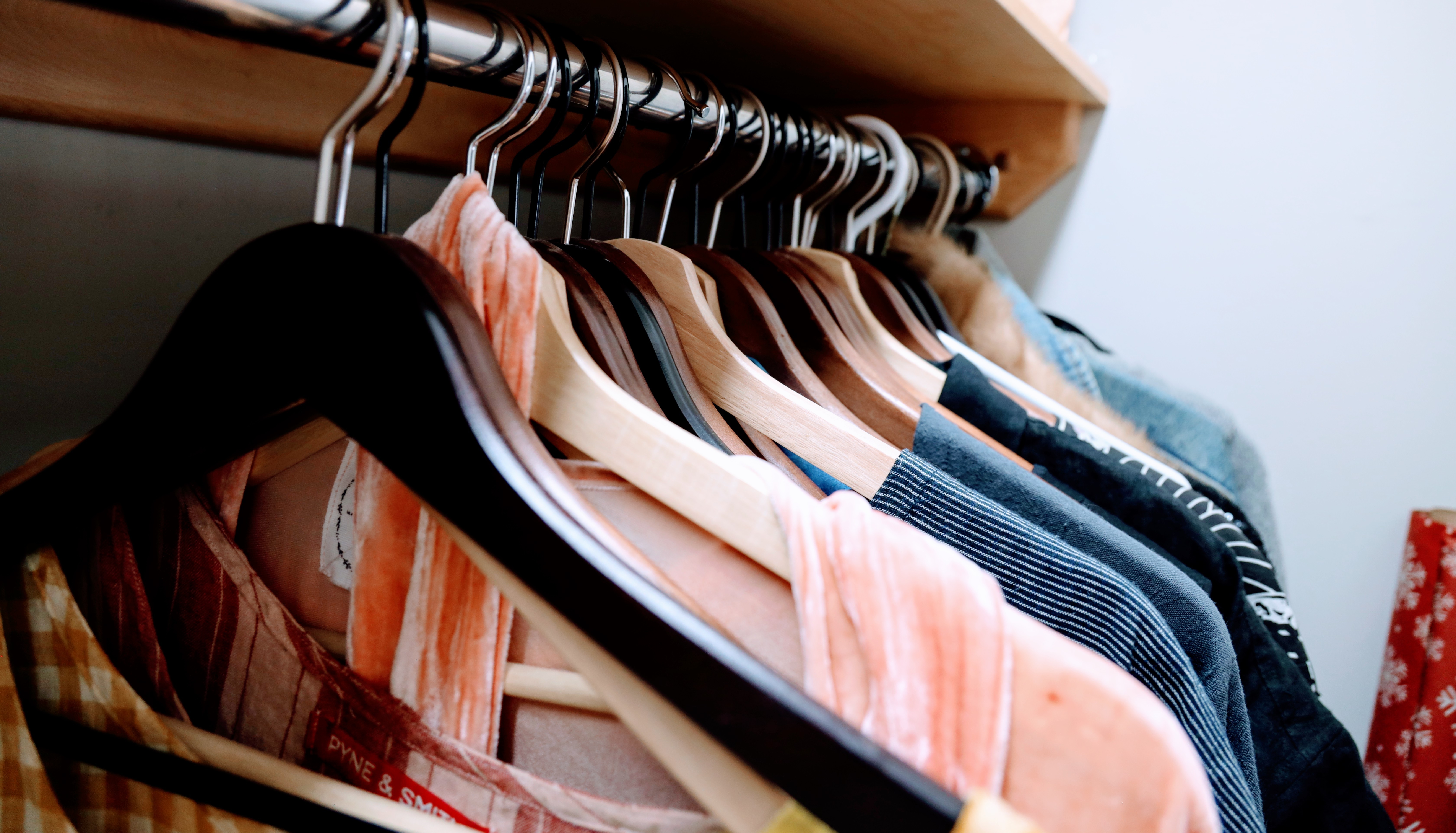 Now, before you start throwing accusations that it's my choice to be larger, that I could try to lose weight, that clothing you like is a luxury, I would encourage you to consider the average size in North America is a size 16 (so an XL/XXL), and how we are talking about the majority of the population.
And that while I'm sure you love Lizzo's newest track or grew up watching Dove commercials insisting all bodies are beautiful, I would implore you to stop and consider the privilege in that perspective and how effortless it is to blame a body, not a system that is failing it.
I do not believe that humans of any size should lose the right to travel comfortably, to attend university (and fit in the seats in their classes) or endure the medical bias that has been well documented for putting fat people at risk. And yes, to the privilege of wearing clothing that they love.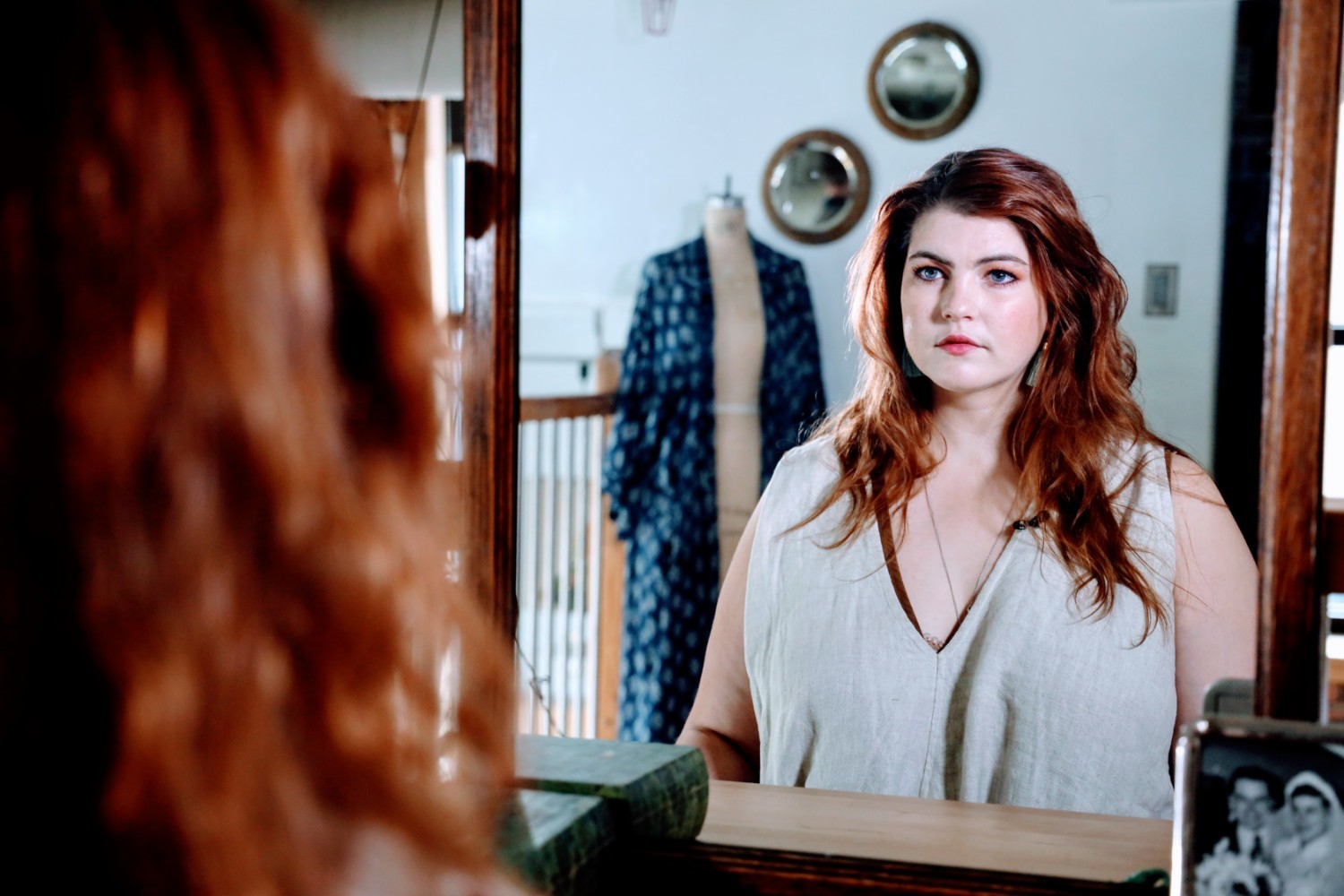 Fashion is just one place in our world that places so much emphasis on thinness, but it's a place that stings the most for me — a fashion writer, photographer and influencer.
These roles have granted me the opportunity to speak at fashion conferences, to work with my favourite brands, to grow and build a fashion community online.
I thought it was enough until I hosted 13 plus-size women in my home for a photo shoot, and I realized just how alone I felt.
The utter euphoria of trying something on and actually having a person there to say, 'Yes, you look amazing!' The realization that I could actually share my clothing with others. The utter validation in simply being seen.
To realize all this work I put into growing a voice for plus-size bodies in the ethical fashion community was rooted deeply in wanting to fill that unspoken void, and most importantly I wasn't alone in that loneliness.
So on July 18, I wept to 6,000 viewers and I used my corner of the internet to say the things I've spent a lot of my life glossing over.
Watch Terhart's Instagram story:
Within minutes of posting these 20 Instagram stories, I realized I wasn't alone. These feelings I've quietly carried for years were being echoed back, same yet different.
More than 400 people replied, mostly thicker bodies, all expressing the same social isolation, the shame in attending clothing swaps, the avoidance of shopping, and the fact that being fat continues to exclude you from the simplest activities.
It spanned beyond opting out of mall hangouts, reaching into travel (one follower shared lying about being afraid of donkeys to avoid telling her friend she was indeed over 200 pounds, thus exceeding the posted weight limit), slumber parties, family events and numerous other activities that highlighted a universal bias — that being fat makes you no longer acceptable or worthy.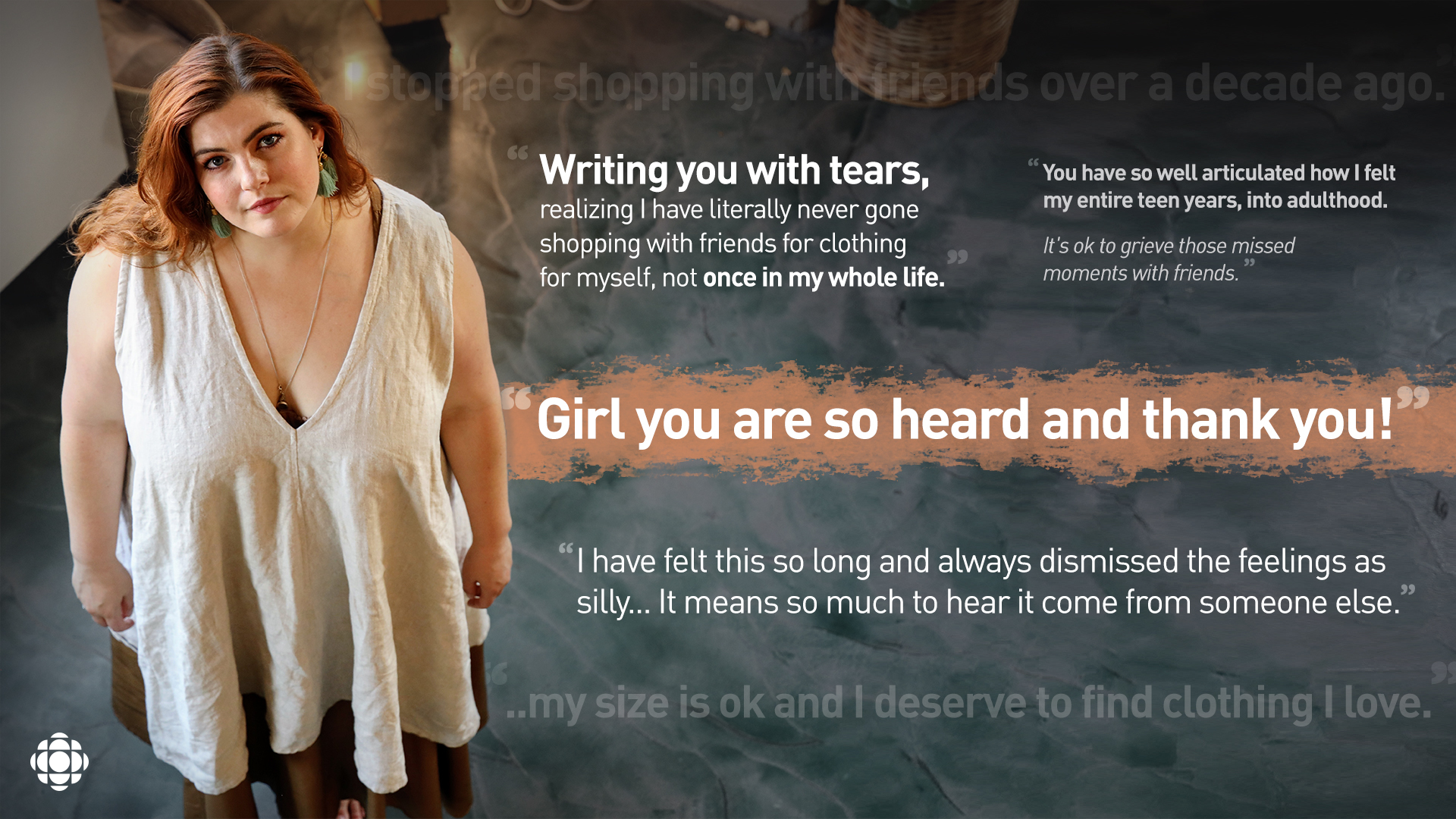 It was awe-inspiring and heartbreaking to hear all these voices sidelined by shame suddenly so loud, choosing the fear of admitting they were also "too fat" — breaking the silence over outing their own bodies.
It was a universal sense of coming home, and finally calling out the stigma we live with, every single day.
That was nearly two months ago, and every story shared has stayed with me.
Social change can take decades, but it is worth fighting for, to come out of the darkness and loudly point out the ways fat bodies are excluded and omitted.
It's not as simple as being able to shop with a friend, but also, it is. We need to all be working together to end the marginalization of bodies because all bodies are good bodies, and all bodies deserve dignity.
It feels freeing to write this now, to keep saying these things, and to know I am not in the minority.
It also has made me blunter, so when I am asked in a store if I found what I was looking for, when I reply honestly, "No, you don't carry my size, I hope that changes" — I am no longer speaking only for myself.
That bravery is for all of us.