'Tis the season for giving! That's why we're bringing back some of our favourite stories from 2019. This story was originally published on July 16. Enjoy!

Thirty-four seconds: that's the average time it takes an elite male long-track speed skater to cross the finish line of a 500-metre race, a distance that was Jamie Gregg's speciality.
With only a lap and a quarter to go around the oval, there's little room for error. When Jamie glided up to the line, the Canadian Olympian drew on the lessons he had learned from his parents to perform at his best for each of those seconds.
The values his parents taught him helped even more off the ice, in building relationships with teammates and his passion for the sport.
"I think sport gives a very good avenue to learn a lot of good life lessons that I've incorporated … into my own life," he said.
Jamie, 34, and his wife, fellow Olympic speed skater Danielle Gregg (nee Wotherspoon), are using those same skills to raise their three boys: four-year-old Asher, two-year-old Elias and nine-month-old Nathaniel.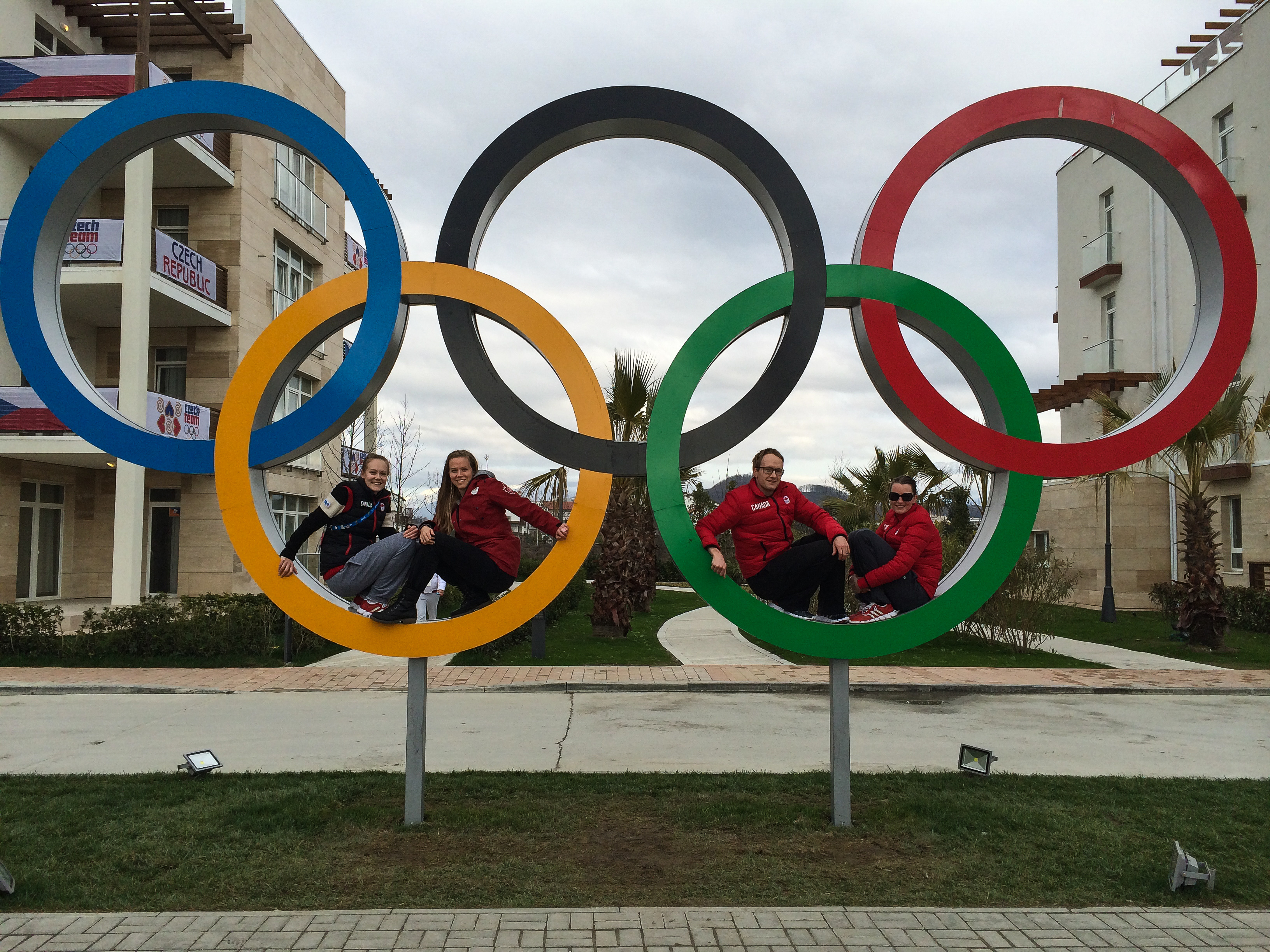 As a kid, Jamie grew up skating circles around Victoria Oval in Edmonton.

He'd lace up his speed skates, pull on a skin suit and step onto the ice with a dream of competing on the world stage, just like his parents Randy and Kathy Gregg.
"You're around all these people that are doing it, and so you start to believe that you can do it as well," Jamie said.
The Gregg family has a history of excelling in sports that involve skating. Randy played 10 seasons in the NHL, including winning five Stanley Cups with the Edmonton Oilers.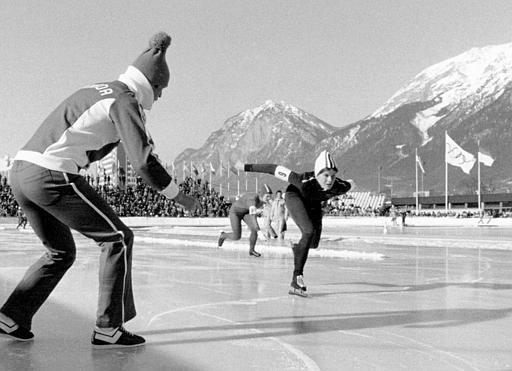 Randy and Kathy met at the 1980 Olympics in Lake Placid, where Randy played for the Canadian hockey team and Kathy competed in speed skating.
Both of Jamie's sisters competed alongside him in speed skating. Jessica Levins was a short-track speed skater who raced for Canada at the 2010 and 2014 Olympics, winning a silver medal in 2010 in the 3,000-metre relay.
Jamie's youngest sister, Sarah O'Neill, competed at world cups as a part of the national long-track team for four years. Their brother Ryan Gregg played baseball for the University of Calgary.
To add to their combined athletic prowess, O'Neill is married to Edmonton Eskimos kicker Hugh O'Neill.
Then there are Jamie and Danielle: he competed at the 2010 and 2014 Olympics; she competed in long track in Sochi.
They have quite the family tree! Check it out!

This past winter, Jamie's kids started learning to skate in hockey skates on the same oval where he grew up training.
Jamie and Danielle are often asked whether their kids will follow in their footsteps and speed skate competitively one day. But that's still to be seen — and it'll be entirely up to them to decide.
"We're going to really encourage and just make sure that whatever they do is their passion and they follow it," Jamie said.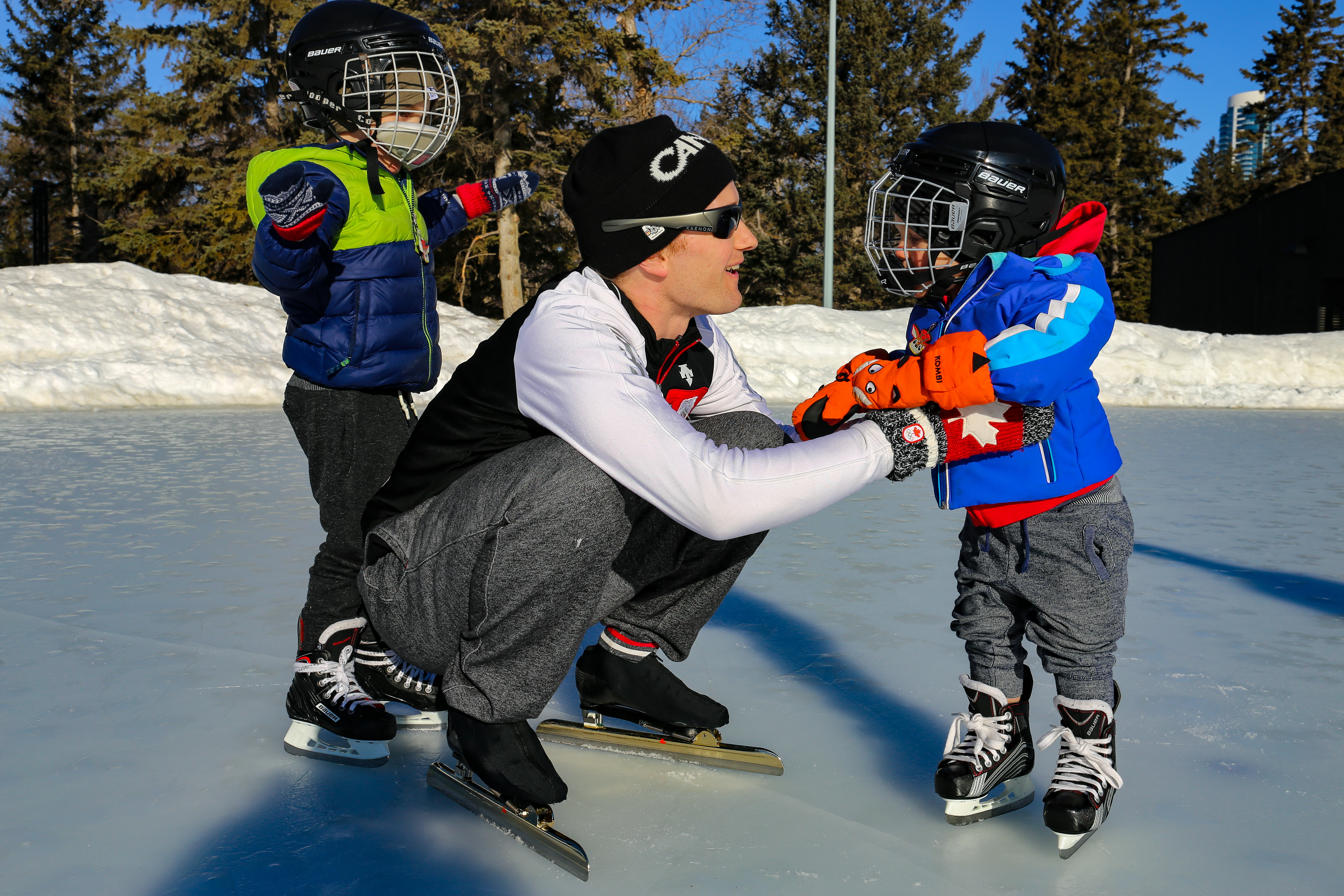 That's one of the lessons he learned from his parents.

Kathy and Randy introduced their four kids to many different sports while they were growing up: soccer and baseball in the summers, skating and hockey during the winters. Neither parent put pressure on them to succeed, instead letting them decide when to hone in on a particular sport.
Kathy fondly remembers Jamie staying home "sick" from high school for a week to watch the Olympics.
"I would call it Olympic fever and he really enjoyed that," she said.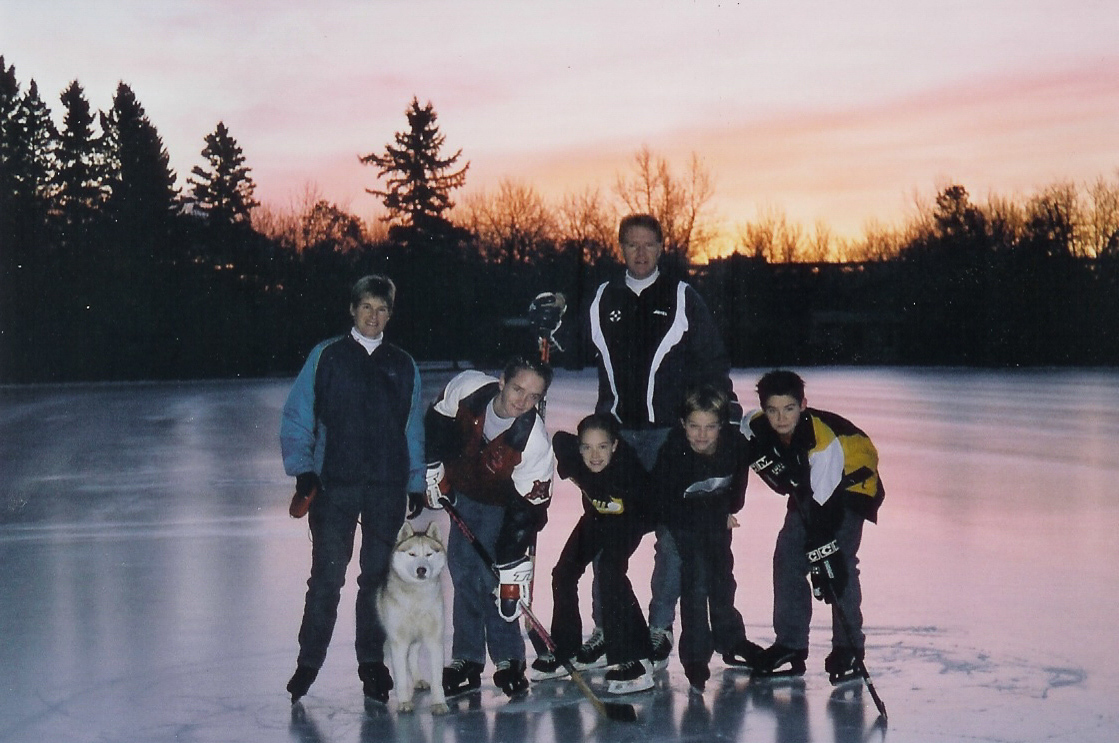 That experience came full circle when Kathy watched Jamie and Jessica compete at the Olympics together in 2010 and 2014.
Despite the highlights over her kids' careers, Kathy recalls them occasionally getting frustrated when they didn't win races or perform as well as they'd hoped. In those moments, she reminded her kids that achieving personal goals and enjoying the moment were far more important than winning.
"There's always going to be ups and downs. You have to keep it in perspective," Kathy said. "I think the value of setting goals and working hard to reach them … it's the journey [that's] the important thing."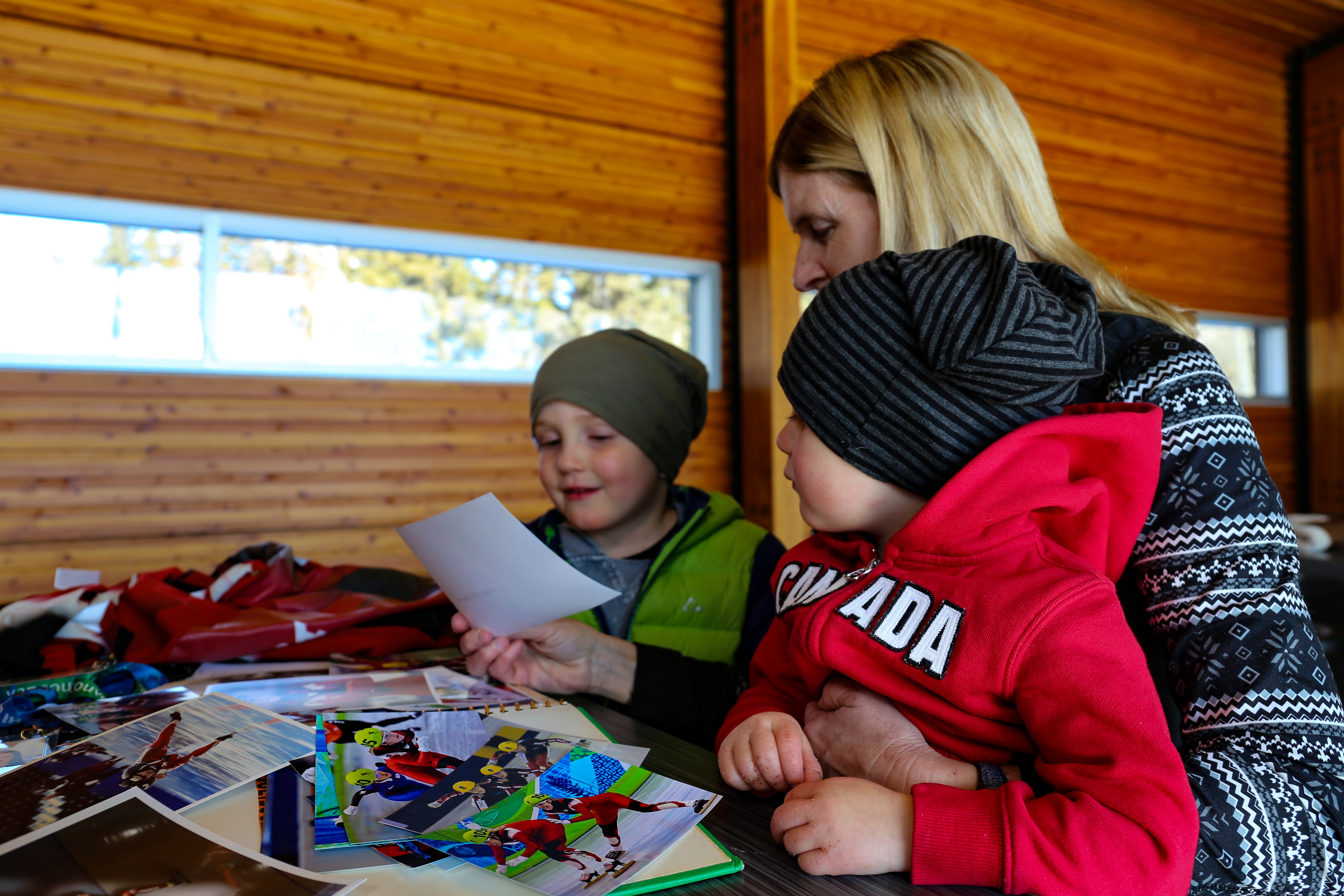 When Jamie competed, the speed was always exhilarating, but it was the social element of the sport that kept him going.
"You want to do things because they're fun and because you enjoy them, not because you expect any kind of result," he said.
Jamie can't remember all of the highlights of his races — it's the bus trips to competitions, playing in snowbanks as a kid and spending time with family and friends that stand out.
"Those are the things that keep you in the sport," he said. "I think you just learn those life lessons about hard work and determination and just sticking with things even when they are difficult. And through that you ... get better."
Watch the Gregg's talk about parenting and living with an Olympic legacy.

Danielle also got involved in speed skating because she wanted to spend time with family. She joined a club because her older brother, Jeremy Wotherspoon, was competing in the sport.
"It was really inspiring for me to be able to have that person to look up to," she said.
Both siblings competed at the highest level, with Danielle competing at Sochi 2014 and Wotherspoon a four-time Olympian in Nagano, Salt Lake City, Turin and Vancouver.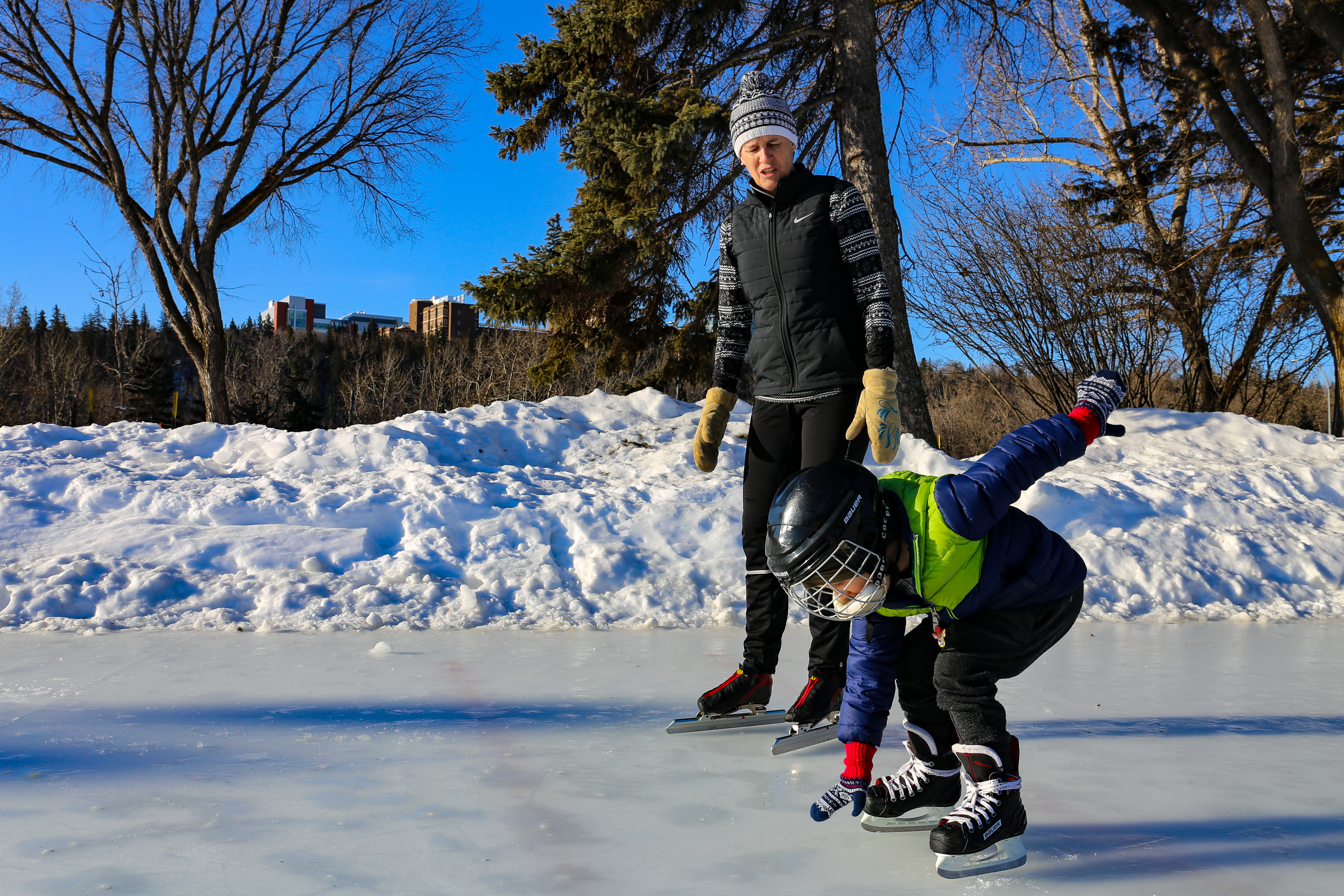 Jamie retired from competitive skating in 2015 and is busy tackling his next goals, including graduating from medical school at the University of Alberta.
He and Danielle also have their hands full raising three boys.
For now, the next generation of Gregg kids are mostly having fun in "speed skating" races around their kitchen island.
When they're ready to lace up their skates (if they choose that sport), Jamie and Danielle will be there to cheer them on — same as their families did for them.
"My favourite thing about my ... family is the love and support that was always there, win or lose," Jamie said.