When Sean Decaire clings to the side of a cliff he doesn't think about anything but his next move.
He doesn't remember the fight that sent him to hospital with multiple stab wounds. He doesn't remember the physical recovery or the sleepless and drunken nights that followed.
When Decaire grips that rock with all his strength, his mind is in the moment, and that is exactly where he wants it to be.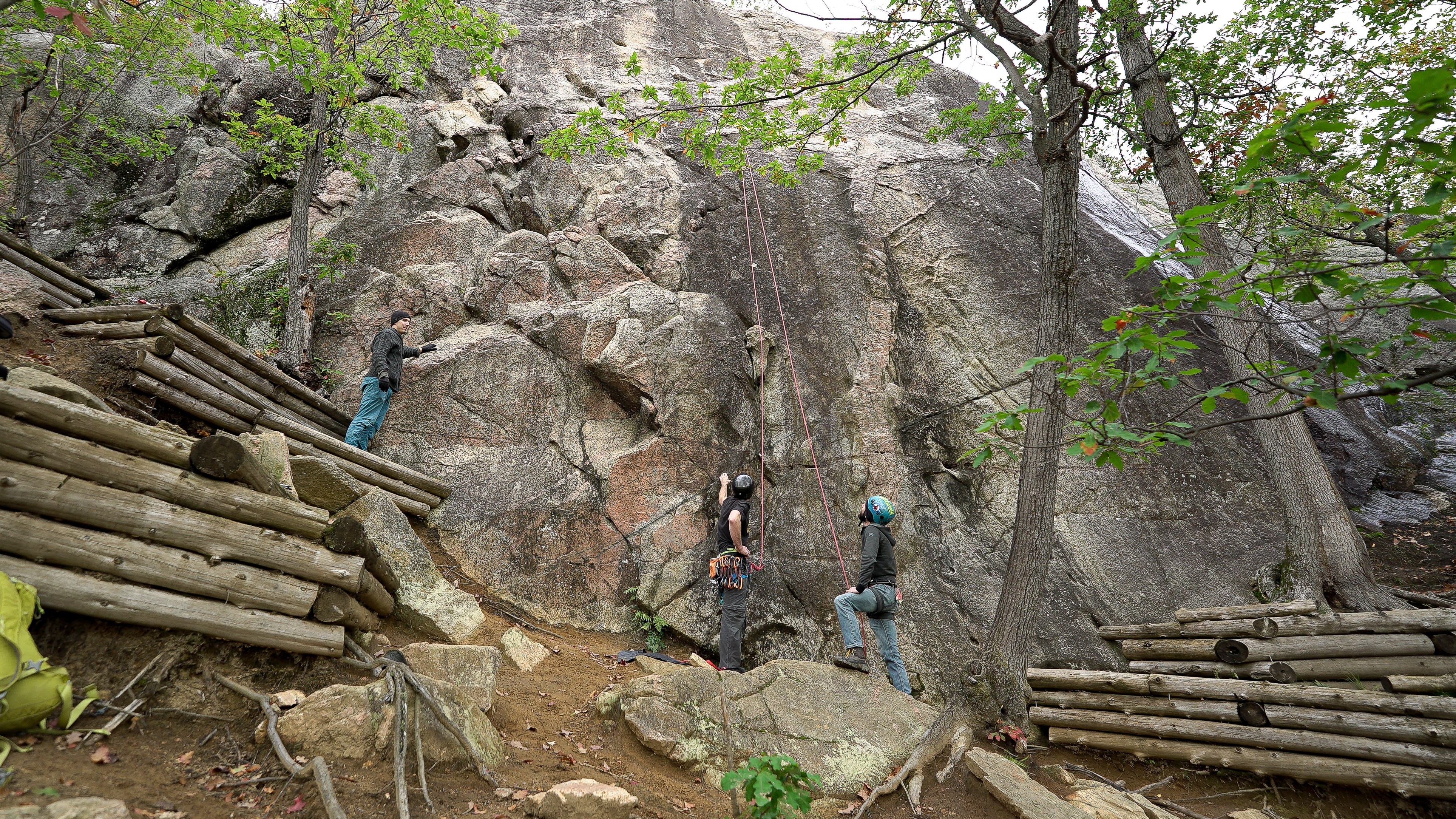 "Being scared is better than being sad. Although it's uncomfortable it's a better feeling because what makes you sad isn't controllable ... what makes you scared [in this case] is completely controllable," the 36-year-old said.
For Decaire rock climbing has become a way of life. He also says it's how he got his life back.
The crux: the most difficult portion of a climb
In December 2015, Decaire was involved in a fight outside a friend's apartment on the corner of McLeod and Elgin streets in Ottawa. He ended up in the emergency room with multiple stab wounds to his stomach and back.
The assailant, who Decaire didn't know, was charged with attempted murder.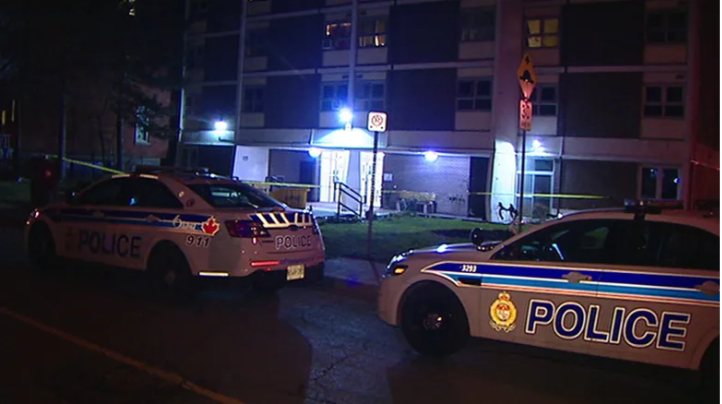 Decaire's injuries were serious but he recovered and he returned to his job as a sales manager at a car dealership three months later.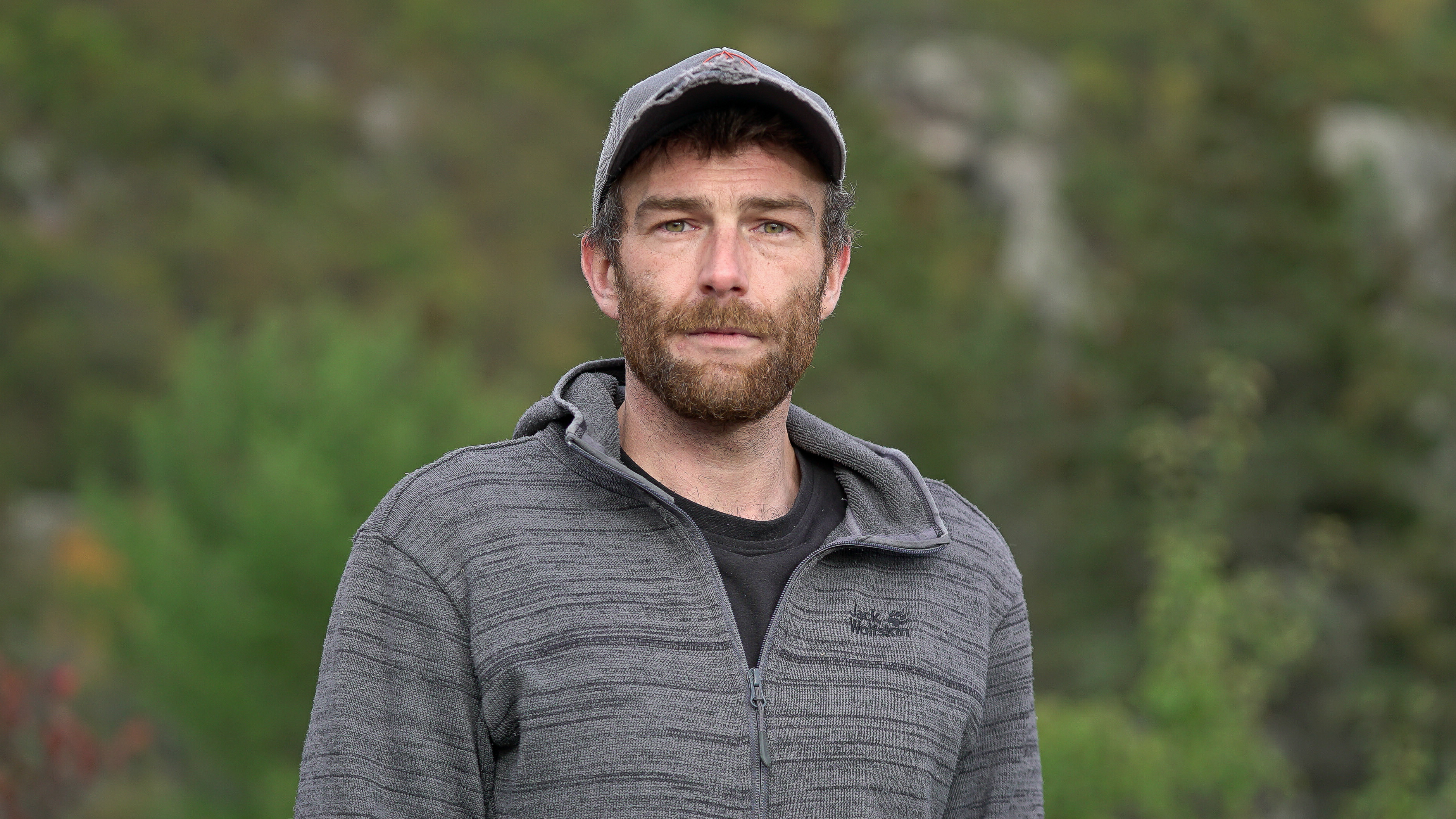 His mental health, however, was deteriorating.
"I just started having these crazy nightmares that would take away sleep for like days on end," Decaire said.
"I hit a five-day stretch where I hadn't slept and I was at work and I was having panic attacks, and I just knew that it had to change."
At the time Decaire didn't realize that he was suffering from PTSD. He turned to alcohol to try and cope.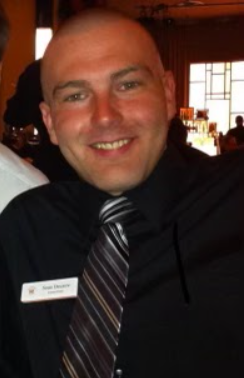 By mid-July Decaire said he couldn't bear the exhaustion and panic attacks anymore. He went on medical leave and started seeing a psychologist who recommended full-body exercise.
The first ascent: The first successful completion of a particular route
Decaire decided to give rock climbing a try and headed to an Ottawa gym that welcomed beginners.
After his first ascent, Decaire remembers feeling a renewed sense of connection between his body and his mind that lasted long after he left the gym.
"I used to not drive because I didn't want to have a PTSD breakdown behind the wheel ... I remember just walking home that night and thinking like, 'yeah, I'm going to do this every day.'"
That is exactly what Decaire did, turning climbing into his full-time job.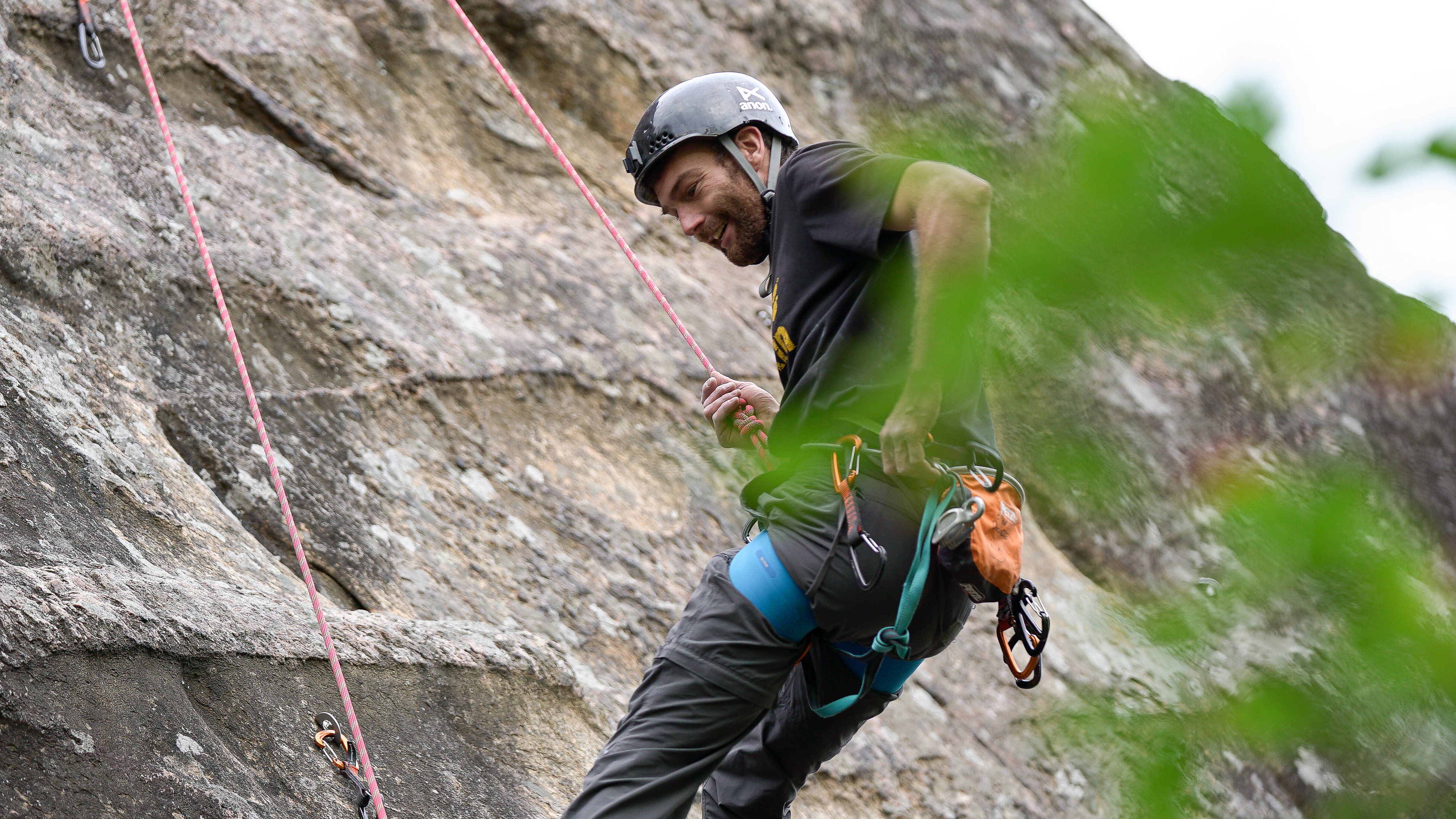 He spent countless hours at the gym or out scaling the sides of cliffs and boulders in Calabogie or Luskville, Que.
During the winter months Decaire learned how to ice climb to keep up his fitness and give his mind a break from the turmoil he was still experiencing while on the ground.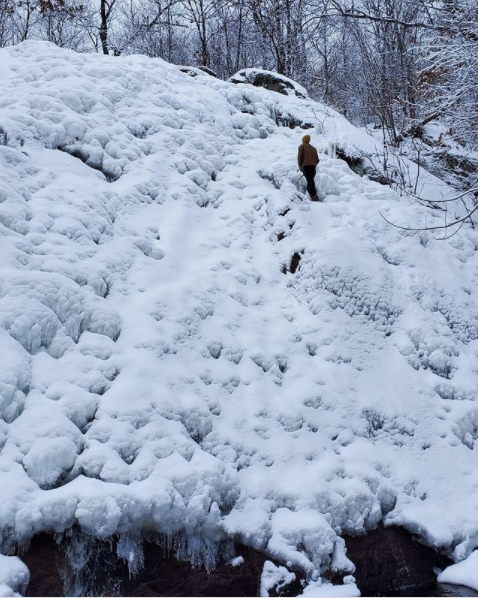 Though therapy was helpful in getting his mind in the right place, Decaire says climbing helped with the physical symptoms that came with his PTSD like sleeplessness, anxious legs and other body twitches.
"When you're exhausted from climbing, your body is at rest," Decaire said.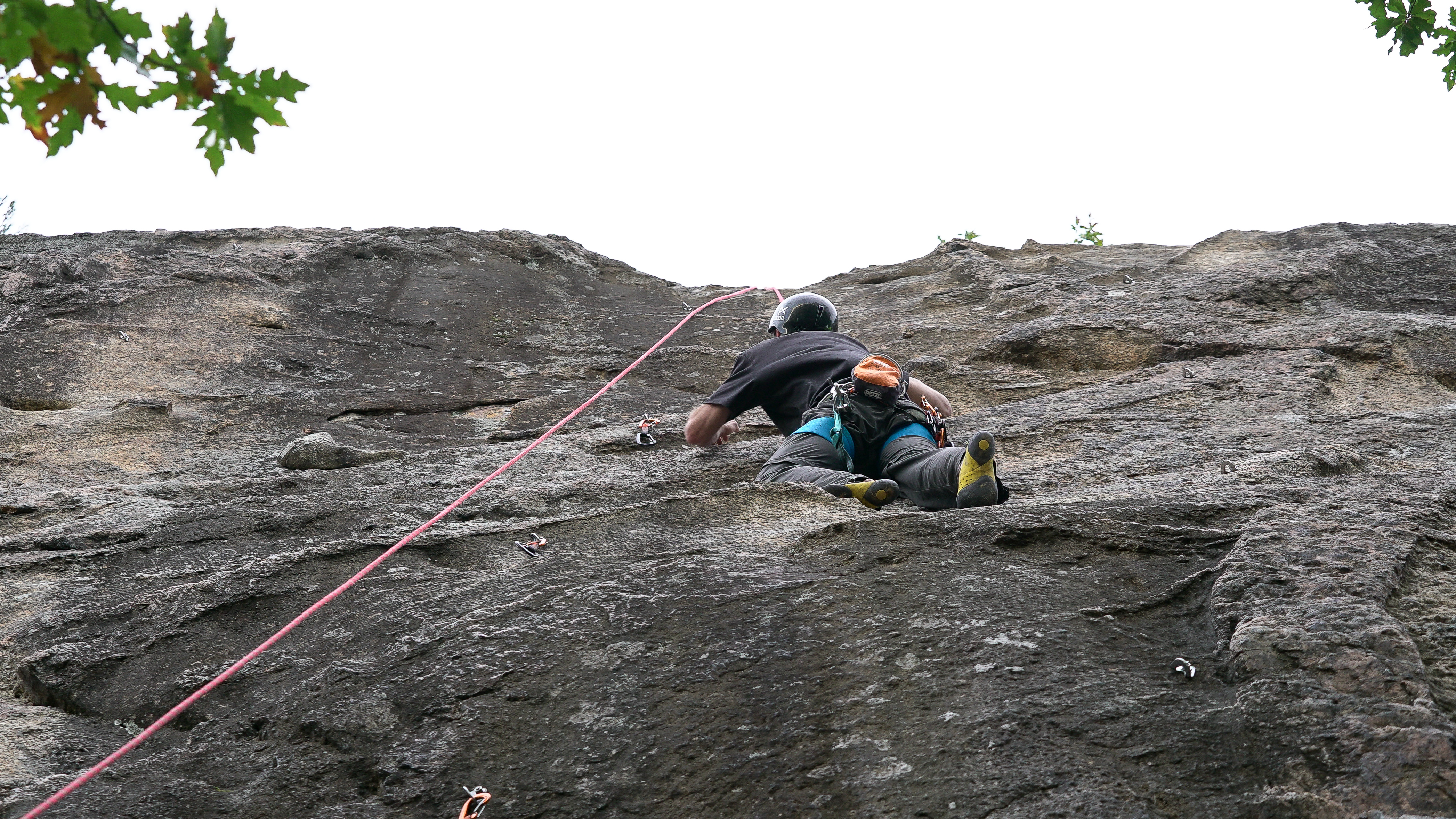 All that physical activity also helped Decaire shed about 100 pounds.
"Climbing literally full circle has changed everything for me — how I feel about the world, how I interact with friends [and] people. It's a different outlook," he said.
The belay: To protect a roped climber from falling by controlling the movement of the rope
Climbing even helped Decaire learn to trust people again, after the injuries he sustained from an unknown assailant.
"The incident required me to regain trust in strangers and interactions with strangers. So my first year of climbing, it was tough," he said, explaining that a big part of the sport involves trusting that the person holding your rope won't let you hit the ground
As time went on, however, Decaire said that trust has returned.
"Even if I'm having a bad day, I want to climb. Like, it's an urge of mine, a desire. I have to trust this person to hold the rope. And when you go to the gym, it could be anyone."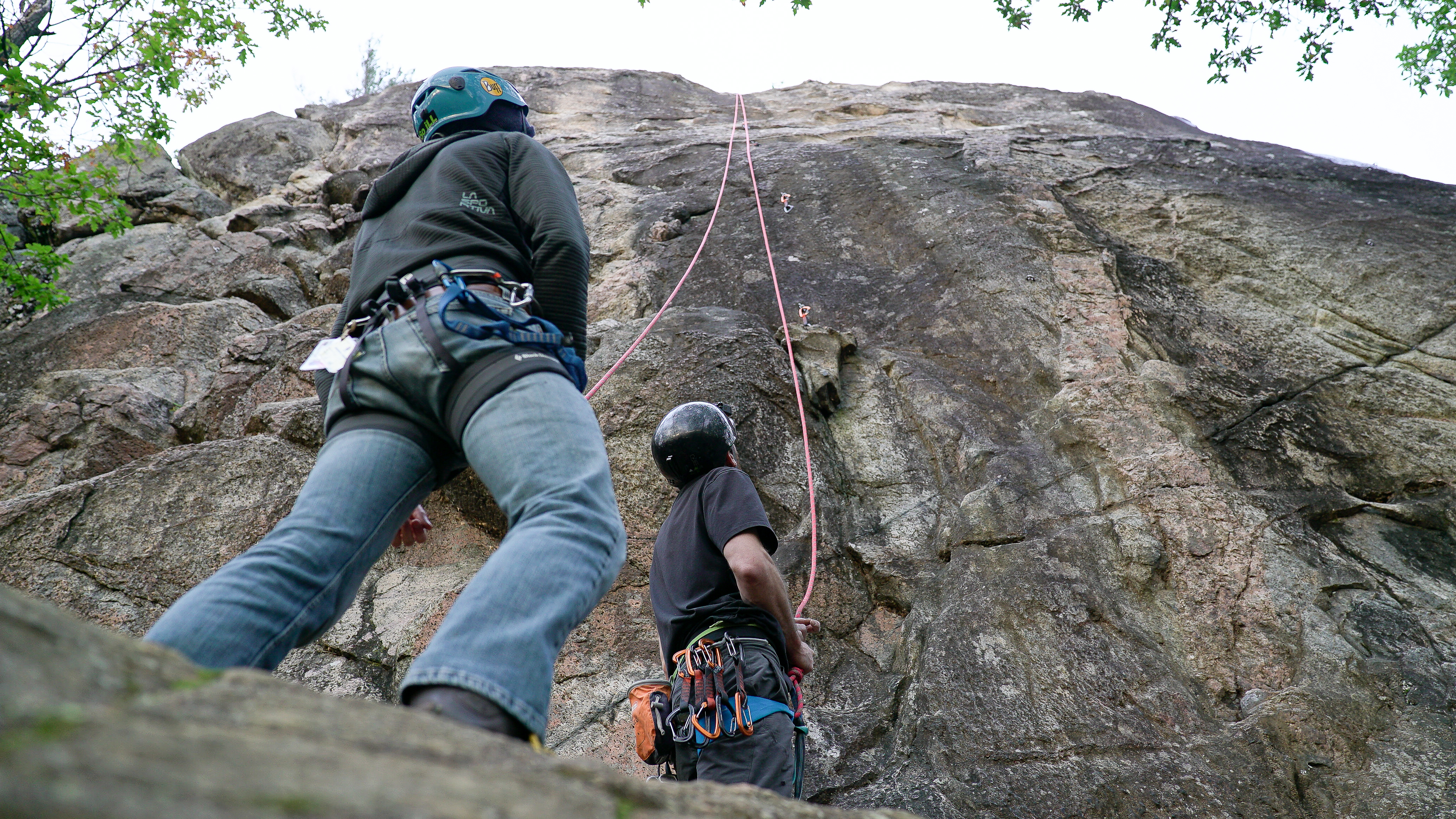 The view: the ability to see something or to be seen from a particular place
Decaire, who identifies as an Algonquin of Pikwakanagan First Nation, said climbing has also given him a greater appreciation of the local landscape.
He grew up hunting and fishing but said he didn't ever take time to appreciate the land and water. Climbing has allowed him to reconnect, as well as add another dimension to that appreciation.
"The terrain we get to do this on is completely different than all of the other Aboriginals in this country," he said.
"When I started to find climbing, I started to look at the landscape and be like, whoa."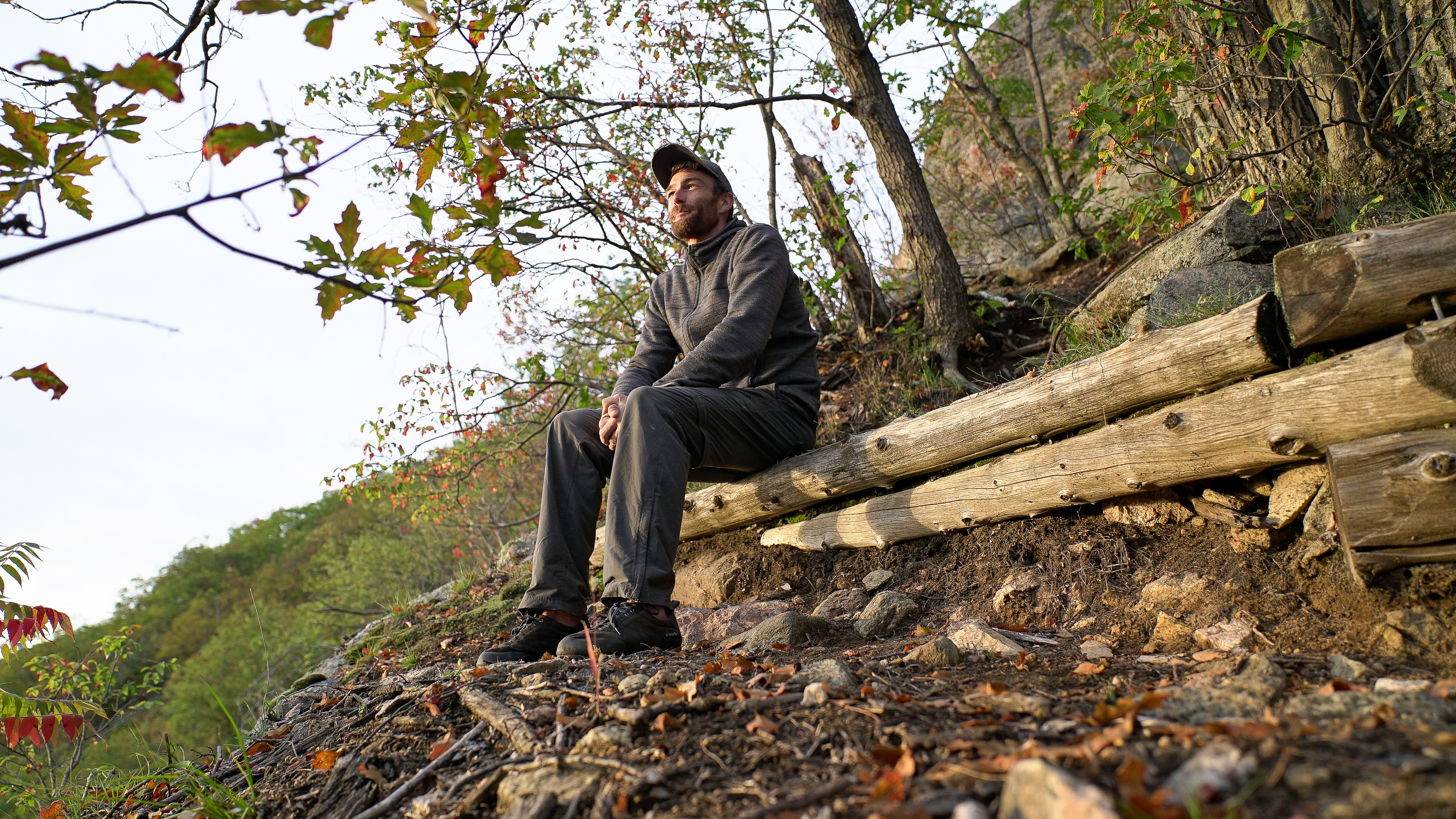 Decaire described himself as an alpine climber in training and wants to eventually travel the country discovering climbs and developing guidebooks for places that have yet to be explored.
It's a big change for someone who at one point didn't want to leave his house or be around people in general.
"For a long time in the middle, Sean was not Sean, if that makes sense, just a very lost individual with no goals."
About a year ago Decaire decided he was mentally ready to return to work again, but decided he wanted something more physical, and a way to keep his hands busy during the hours when he wasn't touching rocks. He changed careers becoming an apprentice carpenter.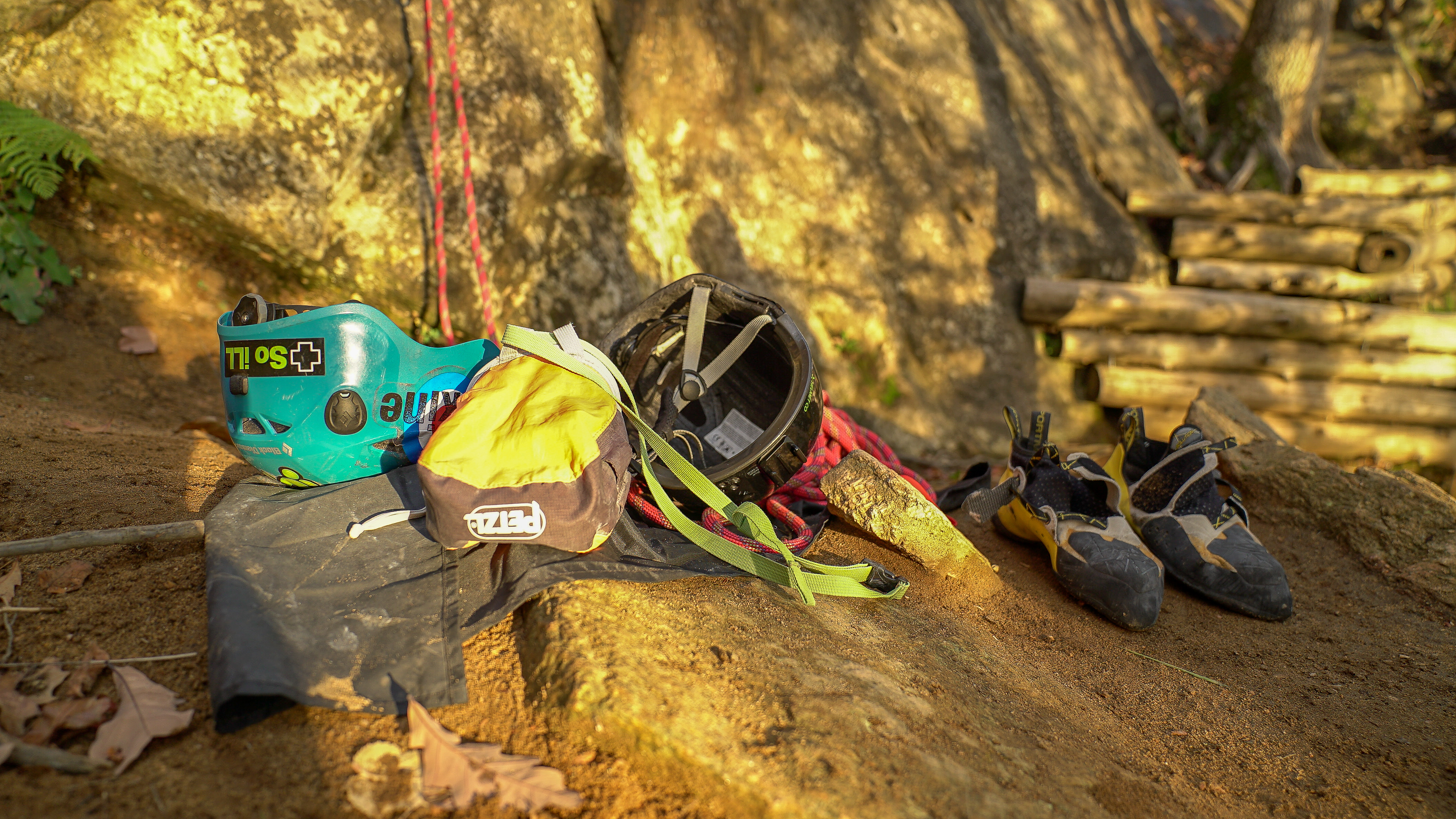 He said he is finally in a place where he trusts not only others, but also himself to show up and be dependable.
For all of it, he credits climbing.
"It's more powerful than you think ... I mean, it saved me completely."