In the middle of the night, a blue light glows close to Lalitha Ananth's face.
She sits in her Grimsby, Ont., home, watching closed-circuit television footage on her phone. Her 88-year-old mother, Neelaveni Soundaran, is on the screen, a world away.
In India's southern Coimbatore District, the sun is rising and nurses are helping Soundaran eat breakfast.
"She can't do much. She has dementia," Nithy Ananth, Lalitha's husband, says of his mother-in-law, whom he hasn't seen in two years.
"She doesn't know what she's eating, she doesn't realize my wife is her daughter over the phone these days, because she has deteriorated quite badly."
He and Lalitha last saw Soundaran at the end of 2019 and returned to Canada on Dec. 31, barely a month before Canada would report its first case of COVID-19.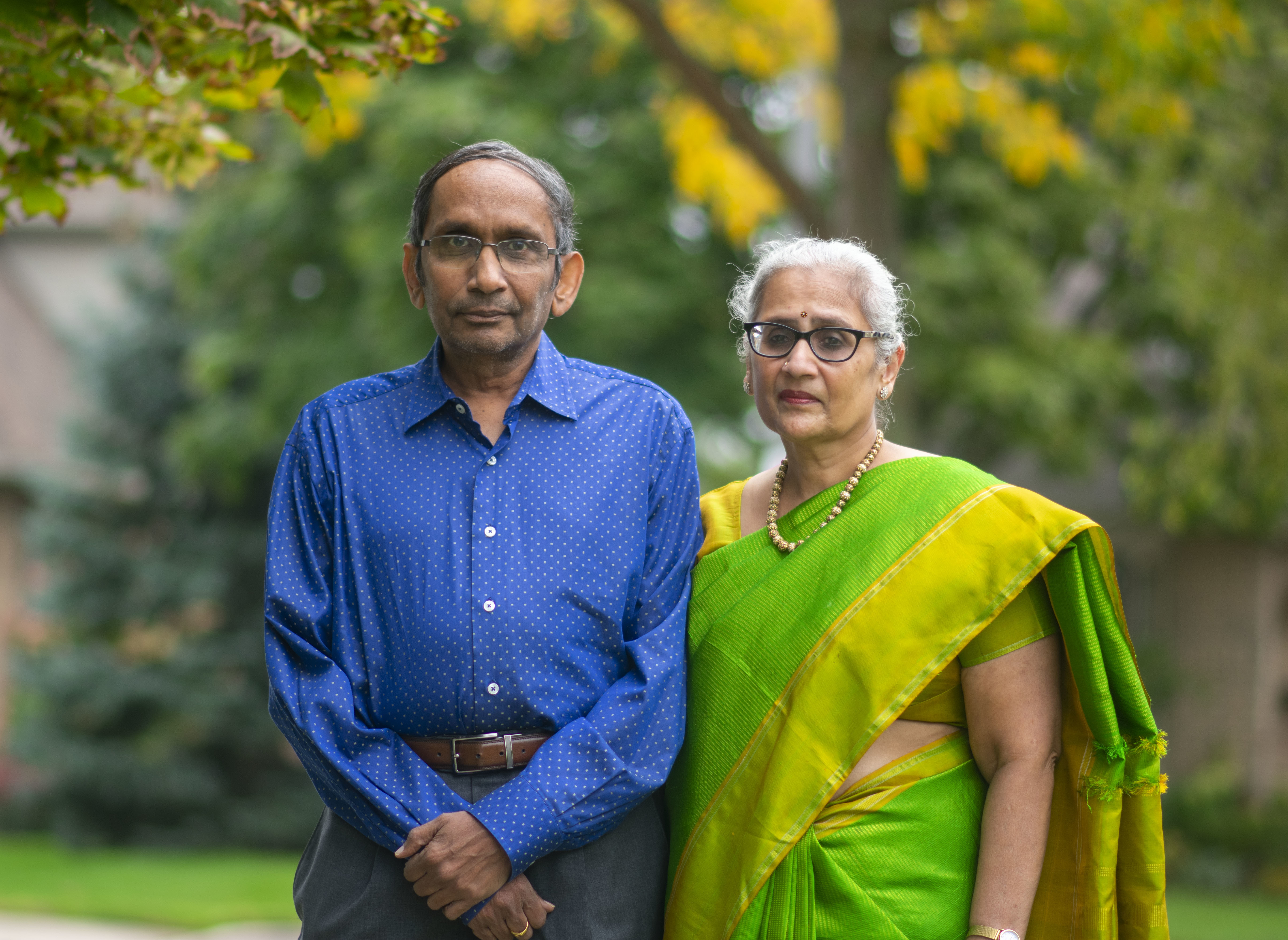 "In January, when we started hearing about this pandemic, we started getting stressed about when we could go … we booked a ticket to go July 2020, but had to cancel as soon as the pandemic started getting worse," he said.
Direct flights to and from India resumed only recently, after Canada restricted travel due to high COVID-19 counts there. Still, Nithy and Lalitha haven't been able to make plans to return.
"We don't know how long she's going to live, so it's very depressing for us not being able to go see her," Nithy said.
The pandemic has forced families apart, especially those who live in separate countries, and across borders and oceans. In the 20 months since the World Health Organization declared COVID-19 a global pandemic, governments around the world have entered lockdowns and restricted people from entering and exiting their borders to try to stop the virus from spreading.
And while growing vaccination rates have loosened some travel restrictions within Canada and between Canada and the U.S., Canadians with family abroad have been unable to reunite, making life lonely or complicating how they care for and contact relatives.
For them, it's still a waiting game.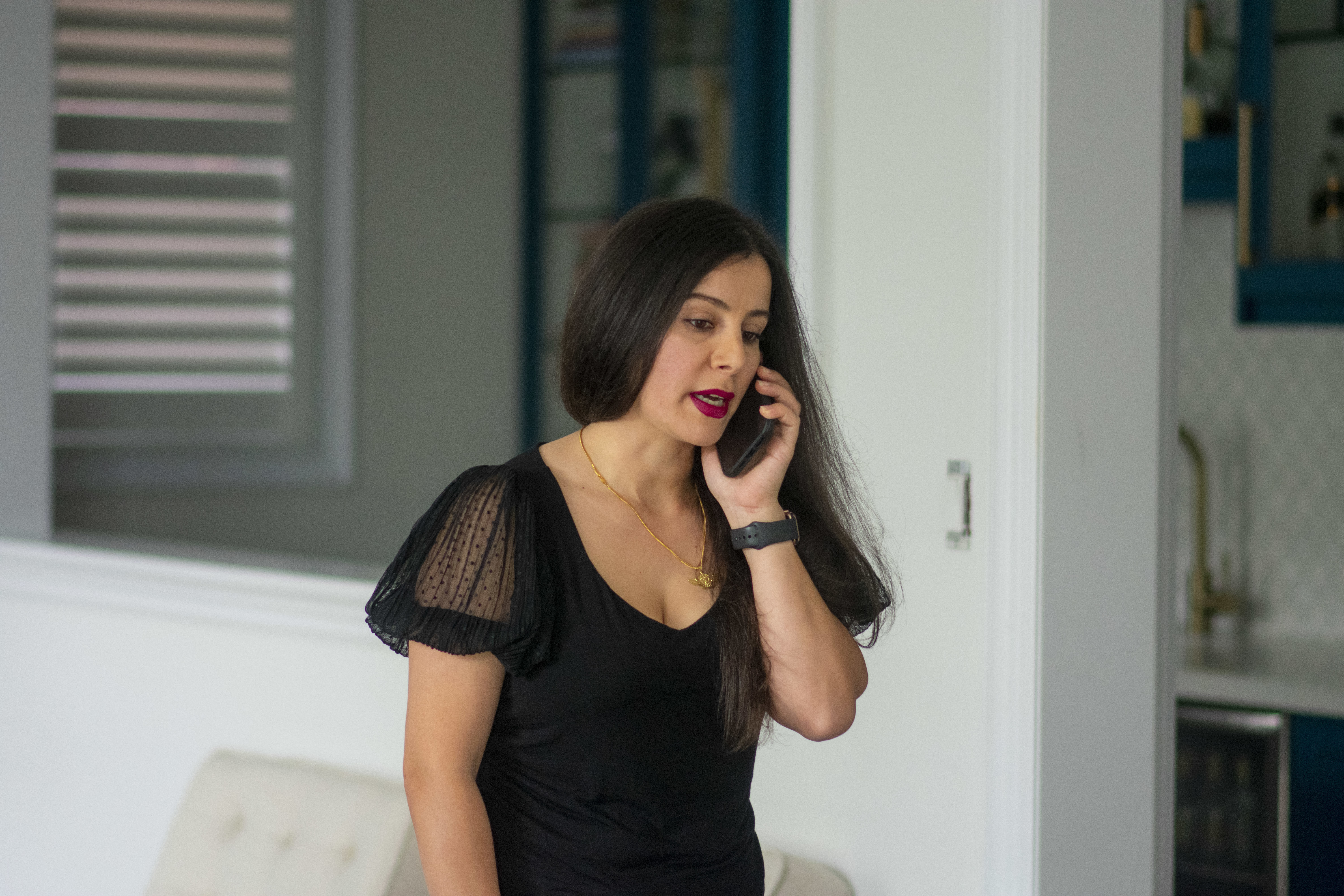 For Diklat Georgees, the pandemic has interfered with maintaining cultural links and finding closure.
Georgees said she and her family left Iraq in 1985 after facing exile for her uncle's refusal to join Saddam Hussein's Ba'ath Party.
The 40-year-old now works at St. Joseph's Healthcare Hamilton and lives in Caledonia with her husband and three children, while Georgees's cousins and immediate family still live in Iraq.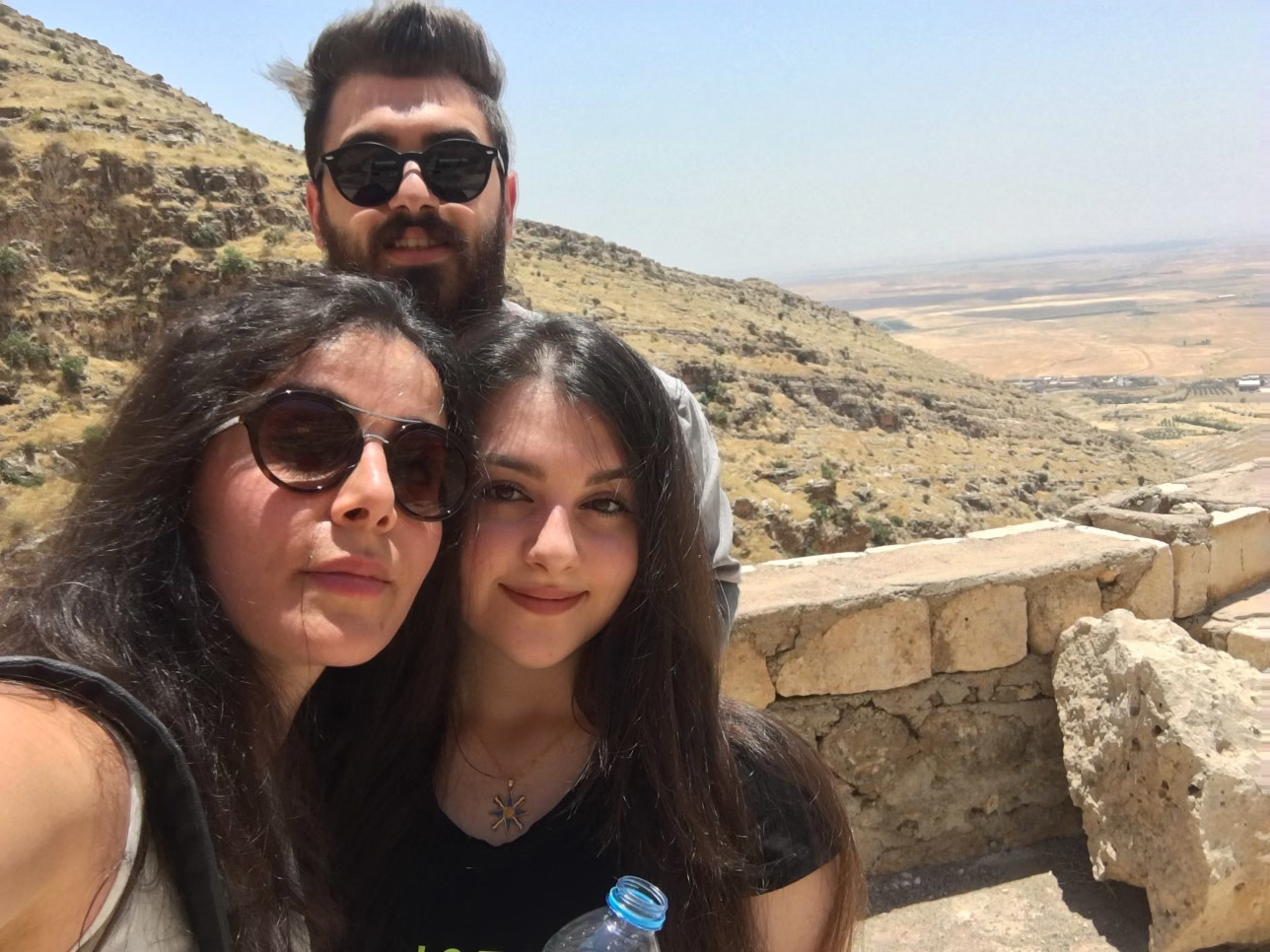 Her father, who was living in Canada as well, made routine trips back home, roughly two per year.
"He passed away when he was there in 2018 — that was his last visit," she said.
"That was the first time I went back since we left, for his funeral."
She wanted to return to see family in Iraq last year, but couldn't because of the pandemic.
She also wishes she could see her father's final resting place, she says.
Her children have never visited his graveside in Dooreh in northern Iraq near the border with Turkey.
They are also Assyrians, a Christian, ethnic minority who are Indigenous to the Middle East, and Georgees says her kids haven't been able to connect with their cultural roots.
"We always tell them stories about our origins … it's a little bit of a tough situation for us, so we always try to maintain our culture as much as we can," Georgees said.
Georgees hopes the pandemic will end soon so she and her family can visit Dooreh to offer her children closure about their grandfather's death and see her relatives.
"Through these tough times, we just have to appreciate all we have despite the circumstances we're facing," she said.
A lonely time
Many newcomer and immigrant families struggle to maintain contact with loved ones back home, said Rosemary Aswani, manager of Frontline Settlement Services at the Immigrant Working Centre in Hamilton. She said the centre worked with more than 1,000 such families last year, and her team of 12 counsellors often hear about challenges they face.
Long weekends like Thanksgiving often serve as a reminder of that disconnection. Aswani said the longer newcomers have been here, the more Canadian holidays are associated with family time.
"In their first Thanksgiving, it may not hit them as much, but once they get into the system and understand Thanksgiving is a time when families get together, then maybe that's when they're going to begin feeling the loneliness and missing their family," Aswani said.
"When you don't have the option of going back, it makes you want to go back more." — Melissa Lamarche Cabral
Noura Aljizawi, a research officer at Citizen Lab at the Munk School of Global Affairs and Public Policy in Toronto, said some families rely on technology more than ever to stay in touch, but some also have to work around government censorship of those communication tools.
Families and activists are using WhatsApp, Signal and other mobile apps widely to communicate and counter disinformation about the pandemic, she said.
"The pandemic pushed everyone to be online, even people who weren't online that much. They taught themselves how to use technology and take advantage of it."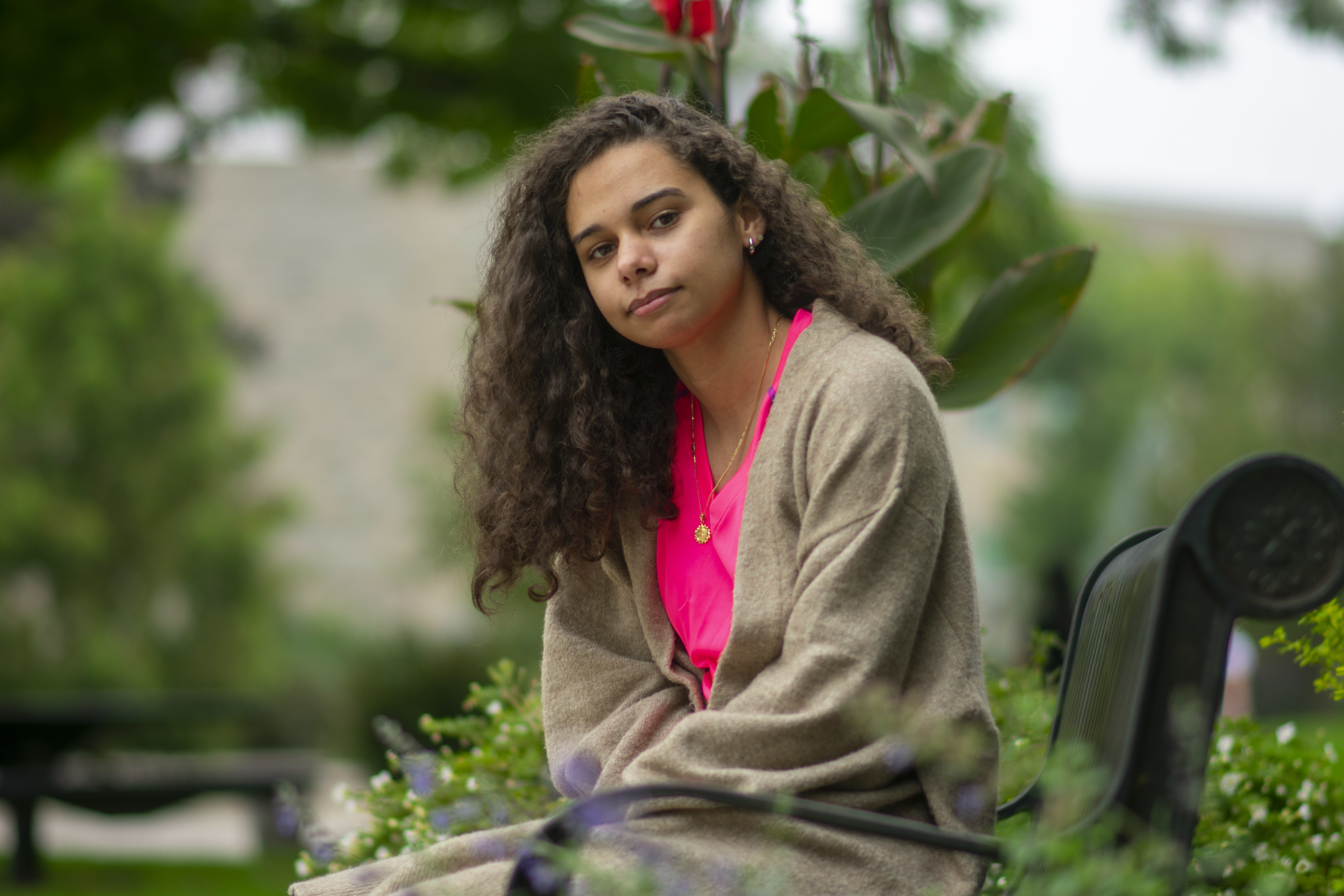 From her home in Stoney Creek, Ont., Melissa Lamarche Cabral recalls fond memories of Sunday meals at her grandmother's house in the Dominican Republic, where the smell of sancocho would hang in the air.
Her parents, grandmother, aunts, uncles and cousins would meet there after church most Sundays and slurp the hearty, traditional soup together.
The 20-year-old kinesiology student at McMaster University moved to Canada with her parents and brother in 2015.
Lamarche Cabral said her parents wanted her and her brother to have better education and job opportunities.
She hasn't been back since.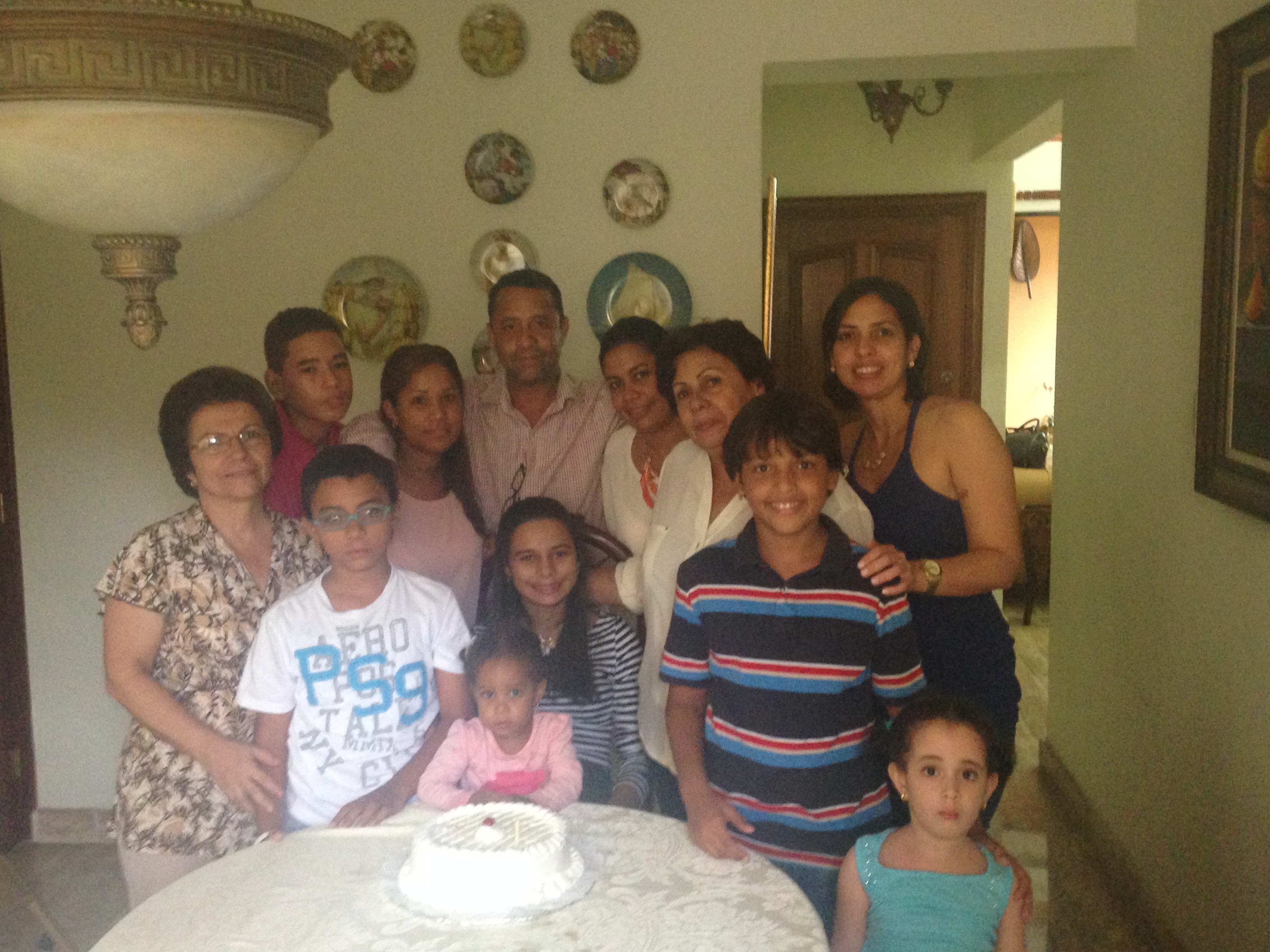 The transition from the Dominican Republic to Canada has had its ups and downs, she said.
She's grateful to have better opportunities, but thinks about how the move has changed some moments in her life.
"None of my family came to my graduation, I didn't go to my cousin's graduation, I had a baby cousin who was born this year — I haven't met her," Lamarche Cabral said.
"I feel like I don't know them as well."
But a family reunion is in the works.
They bought plane tickets and plan on staying in the Dominican Republic for three weeks in December.
"We finally decided we should make it a priority. When you don't have the option of going back, it makes you want to go back more," she said.
"We kept postponing all of us going and the pandemic has made me realize you have to make time."
Community as family
While Nithy and Lalitha have been patiently waiting to fly back to India to see Soundaran — who, along with having dementia, contracted and survived COVID-19 — they have been spending time trying to comfort others in Hamilton also dealing with separation from friends and family back home.
"Some young families aren't able to cope with the stress as we are able to because they're young and new to this country, but we've lived here for 31 years," Nithy said.
Through their association with the Hindu Heritage Council of Canada, Nithy and Lalitha have been cooking meals for local international students and pregnant women.
About twice a month, they feed some 35 students with all kinds of home-cooked Indian cuisine. The pregnant women receive meals from the couple once a week.
The hope, Nithy said, is to make them feel at home, bringing the feeling of family closer, despite being apart.
"It's time to give back to the community… during difficult times, crisis times," he said.