Warning: This story contains graphic details.

It had been days since Tess Richey went missing, and her mom couldn't stand the waiting anymore.
Police had yet to find her 22-year-old daughter, who vanished after a night out dancing on Nov. 25, 2017, so on Nov. 27, Christine Hermeston travelled nearly 400 kilometres from her home in North Bay, Ont., to Toronto to help with the search.
She enlisted the help of Ann Brazeau, a nurse working out of St. Michael's Hospital, as their daughters had been friends since elementary school in North Bay. Together they set out to find Richey, amid a growing search effort and social media push to locate her.
On Nov. 29, the pair were putting up posters and searching in Toronto's Gay Village, where Richey had spent the evening before she vanished. That's when Brazeau made a haunting discovery. Peering into the bottom of an outdoor stairwell in a construction site at 582 Church Street, Brazeau immediately recognized Richey's body lying on the concrete.
"I went into complete shock. Horror. Disbelief. I couldn't process or make sense of what I was seeing," Brazeau said, through tears. "I was terrified."
Richey was wearing a black sweater, tights and high-heeled boots. Her pink purse sat next to her, as did her cellphone in its polka dot case. There was a gash on her forehead and bruises on her arms, wrists and hands. Dust from a nearby gravel pile lay like soot on her body.
Brazeau could barely look at Richey's face. "It was so blue."
Terror churned in her stomach. Brazeau let go of the staircase railing and walked backwards down the gravel driveway toward Church Street.
Hermeston was farther up the sidewalk by that point, totally unaware that her daughter's body was so close by. Brazeau started to yell.
"Christine, come back here!" she cried out. "There's a girl in the stairwell. You've gotta come back!"
Hermeston turned, bolted up the driveway, and stopped dead at the stairwell. Then she screamed. "Oh dear God, help me!"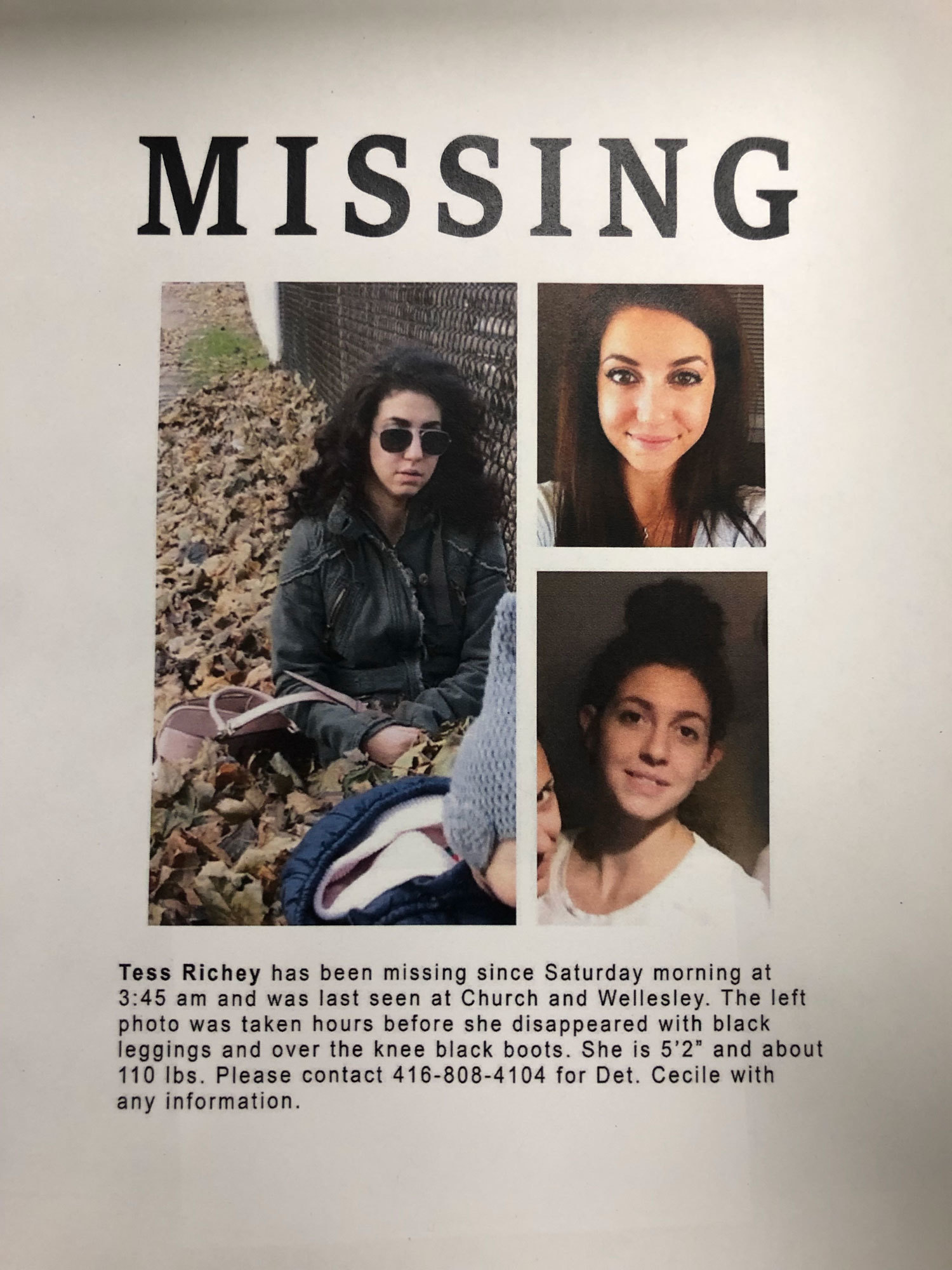 Tess Richey vanished that fall after a night out with a friend at a downtown drag bar. Her body was found four days later — the day before her 23rd birthday.
Richey's case first drew widespread attention after Hermeston travelled across the province to search for her.
Police were heavily criticized for their failure to find Richey. According to a notice of hearing, her body was discovered just 40 metres from a location where two officers had previously been called three days earlier.
It was alleged the officers did not canvass neighbours or search the property properly. They were eventually charged with misconduct for neglect of duty under the Police Services Act. (Richey's death helped spur Toronto police to create a dedicated missing persons unit.)
Investigators believe a Toronto man named Kalen Schlatter sexually assaulted and then strangled Richey in the stairwell where her body was found, after she refused to have sex with him.
During Schlatter's seven-week trial, his defence team denied his culpability and even presented an alternate suspect who they insisted was the actual killer.
More than two years after Richey's death, a jury found Schlatter guilty of first-degree murder.
Questions about what happened to Richey swirled in the years after her death, with few concrete answers. But trial testimony, court exhibits and security camera video paint a more detailed picture of the final hours of her life, which started with a much-needed night out with a friend and ended in a lethal encounter.

II.
The youngest in a family of five girls, Richey was raised in North Bay before moving to Toronto at 19. Varina Richey, one of her sisters, said Tess "loved her life, her dogs, and her family."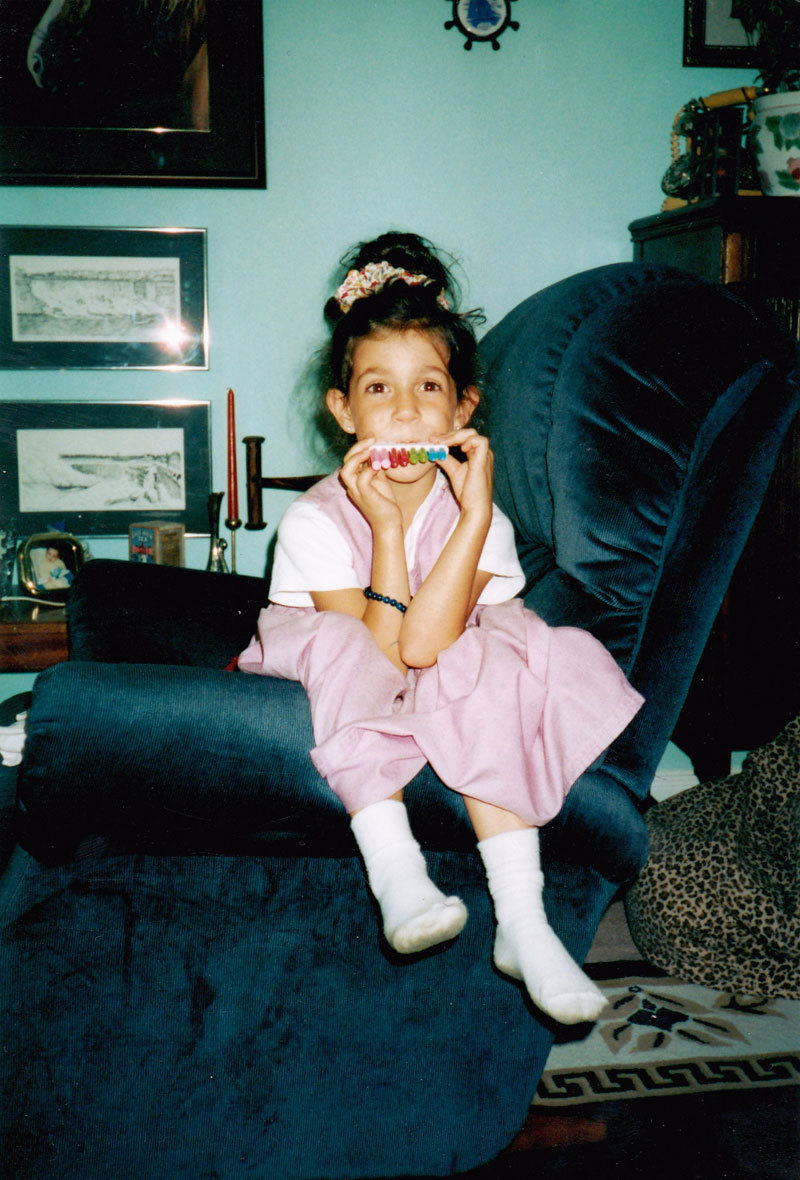 Richey had served tables in the city, but her dream was to land a job as a flight attendant and see the world. Richey was taking steps to do just that, having completed the flight attendant course at Seneca College in north Toronto.
But heartache derailed her life that fall. On Nov. 23, 2017, Richey went through an emotional breakup with her boyfriend, Julian. The next day, she sought the support of her big sister Rachel, who is eight years her senior.
The two were close. "She was my soulmate," Rachel said.
On Nov. 24, the pair spent most of the day together at Rachel's Toronto home. They talked about the breakup, did some shopping and visited the dog park. That evening, Rachel made some food, but had to coax her sister to eat, as she was in a "post-breakup mindset."
Even so, Richey was making plans for the night. She decided to meet up with an old friend from high school named Ryley Simard. Like Richey, Simard was from North Bay, and had moved to Toronto in the summer of 2017. The two hadn't seen each other in years, but now that they were both living in the same city, they had started talking again.
Simard suggested they go to Crews and Tangos, a well-known drag bar in the Church and Wellesley area. That evening, Rachel's partner ordered Richey an Uber so she could meet Simard downtown.
Rachel Richey recalled seeing her sister "running down the front path to the Uber." That fleeting glimpse was the last time she would see her alive.
Richey arrived at Crews and Tangos before Simard, around midnight. The club was rammed.
Richey texted her sister to tell her she had gotten there safely. This was commonplace — Richey's phone was her "second-best friend," her sister said. Her ringtone was the theme song for the TV series American Horror Story.
Under the bluish hue of the bar lights, Richey stood with a beer in hand and shot videos of herself on her phone while she waited for her friend. Simard arrived not long after, and the two hugged like no time had passed. It wasn't long before they were smiling and laughing on a packed dance floor, lost in a sea of bodies moving to the beat.
As the night wore on, the two kept drinking. Richey was petite and became unsteady on her feet, even falling into people at points. It was the sort of messy night that's not uncommon for someone in their early twenties who's just getting over a breakup.
WATCH | Security cam footage of Richey and Simard inside the club on Nov. 25, 2017
The pair partied, completely unaware of Kalen Schlatter, who was having a busy night of his own at Crews and Tangos.
III.
Schlatter seemed to fancy himself a sort of ladies' man, though outwardly his persona didn't exactly telegraph this.
In the fall of 2017, Schlatter was 21 and living with his parents and younger brother at their north Toronto home. Out of high school, he had completed a year of postgraduate study as a car mechanic and worked with his dad in construction. He loved soapstone carving as well as video games, board games and card games like Magic: The Gathering.
But court documents from the judicial pretrial show a decidedly different side to Schlatter's personality, including his "obsessive" interest in violent pornography that featured non-consensual sex and images of choking.
The documents also outlined Schlatter's interest in choking his previous sexual partners - albeit consensually.
Superior Court Justice Michael Dambrot ordered that evidence be excluded from the trial, as it was considered too prejudicial.
Schlatter is a slight man, and in court, appeared soft-spoken. He said he has a speech impediment that causes him to slur his words and stutter sometimes.
He once told an undercover cop that he liked to go to gay bars to find people to sleep with because these venues were also frequented by straight women. (During his testimony in court, however, Schlatter alleged some of that was just posturing during his time in jail, a way to cover up his bisexuality.)
Schlatter arrived at Crews and Tangos about 15 minutes before Richey, after pre-drinking with some friends.
There is security camera footage from the club, and throughout the night, Schlatter, Richey and Simard can be seen upstairs and downstairs, as well as just outside the front door. At no point do they appear to interact while inside. Richey and Schlatter nearly bump into one another a few times, but amid the bedlam of a crowded club, the two don't seem to notice each other.
At one point, Schlatter can be seen flirting and dancing with another man. As their hands wander over each other's bodies, Simard and Richey walk past, but they don't share so much as a glance with him.
WATCH | Security cam footage of Kalen Schlatter dancing with a man
Sometime around 2:15 a.m., Richey and Simard were asked by security to leave the club. Now obviously intoxicated, Richey could be seen arguing with a bouncer, who steered her toward the door.
She stumbled down the front steps of the bar, holding onto the railing for balance. She and Simard then had a smoke outside on the sidewalk, milling about in the crowd as the bar emptied out after last call.
By this point, Schlatter was outside, too. He had a very brief exchange with Simard as she looked for a light for her cigarette. Schlatter and Richey hadn't talked to each other yet.
For the most part, Schlatter lurked around the edges of the crowd. He had brief conversations with an assortment of people, but didn't seem to belong to any one group. Crown lawyer Bev Richards described Schlatter in that moment as waiting "on the outskirts."
During the trial, the court heard that Schlatter would sometimes wait outside bars and look for groups of women in an effort to strike up conversation and eventually pick someone up.
Schlatter testified that Simard recognized him from the bar, and introduced him to Richey.
In security footage from earlier in the evening, Schlatter can be seen kissing a woman outside the bar. He continues to focus his attention on her after the bar lets out, but she spends most of her time talking with another man, before finally leaving.
Schlatter then attempts to chat with a woman standing alongside two other men. But they also eventually take off, leaving him alone on the sidewalk.
By 2:20 a.m., Richey and Simard walked northbound on Church Street, vanishing from the view of the club's exterior camera. Schlatter looks in their direction, and after a few moments, and conversations with other people, he starts walking that way, too.
In court, Schlatter said he was on the way to grab food at the Pizza Pizza at the corner of Church and Wellesley and bumped into the two women on the way. He testified that Simard recognized him from the bar, and introduced him to Richey.
"They seemed like … nice, sociable people," Schlatter said.
WATCH | Security cam footage of Schlatter speaking to Richey on Wellesley Street on the morning of Nov. 25, 2017

Not long after the three met up, Richey tried hailing a passing cab on Wellesley. Schlatter waved it on — according to him, because it was holding up traffic. Richards maintained that Richey wanted to go home, but Schlatter was making sure she stayed there.
The group then went to a hot dog cart at the corner of Church and Wellesley. A security camera from a nearby ATM shows Schlatter walking with Richey while eating street meat.
It was this footage that Toronto police later released in an effort to find Richey's killer.
IV.
Michelle Teape lived at 50 Dundonald St., two doors down from the intersection at Church Street. She was outside with her neighbour at around 3 a.m. on Nov. 25 when she heard a commotion in the early morning air. Teape looked to the east and saw Richey, Schlatter and Simard walking down the street.
"They were laughing, and it seemed like they were running, like they had just been up to some kind of mischief," Teape said. She was right — not long before that, Simard had sprayed mustard all over the hot dog vendor's cart.
Richey apologized for making so much noise, but Teape told her there was no need. Richey introduced herself, as well as Schlatter and Simard. The latter was very animated and kept telling Teape that she looked just like the actress and comedian Wanda Sykes. Schlatter only said hi.
"He was very quiet," Teape said.
Teape said Richey seemed like someone who was trying to have a good time, "[but] when you looked in her eyes, she looked sad." The breakup with Julian appeared to be weighing her down.
The Uber driver showed up at the pickup spot at 4:14 a.m. But Richey didn't.
"I told her everything does get better, and just to hang in there," Teape said.
Their conversation lasted about 20 minutes, and the two women exchanged phone numbers. Eventually, Simard told Richey she had to leave, and Richey got upset.
Schlatter walked over and put his hand on her shoulder.
"I've got this," he told Teape. "It's OK."
Surveillance footage shows Simard walking westbound on Dundonald Street not long after, leaving Richey and Schlatter alone at around 4 a.m. Shortly after, Richey walked toward Church Street, with Schlatter trailing well behind her.
At 4:02 a.m., Richey ordered an Uber pool ride.
The driver showed up at the pickup spot at 4:14 a.m.
But Richey didn't.
Instead of letting Richey meet her Uber driver, Schlatter approached Richey once more and sat down with her on a bench at the corner of Church and Dundonald.
"Tess seemed a bit more upset from the argument [with Simard], so I walked over to her to check if she was alright," Schlatter said. He said it was Richey who asked him to sit and talk.
It's impossible to corroborate his account, as there is no sound on any security video from the area.
Schlatter testified Richey was bummed about her breakup, so he started talking about the dissolution of one of his previous relationships to make her feel better. She listened intently, he said, and even declined a phone call during their conversation.
The Crown maintains it was around this time that Richey ordered her Uber, and that the phone call Schlatter mentioned never happened.
Lawyer Bev Richards: "Did Schlatter deceive her, and offer to walk her to her Uber? We'll never know."
"Later on she asked if it's OK if she kisses me," Schlatter said. "We stand up and give each other a hug and kiss."
It's equally tough to confirm this happened. Security footage from the area shows the two from a significant distance, and skips ahead about 20 seconds as they stand up from the bench. The Crown said Richey was just standing up to go meet her Uber driver.
"Did Schlatter deceive her, and offer to walk her to her Uber? We'll never know," Richards said.
According to Schlatter, Richey asked him to follow her to the driveway at 582 Church Street, and down into the property's outdoor stairwell. In court, Richards was incredulous that Richey would do this — especially after just ordering an Uber to take her home.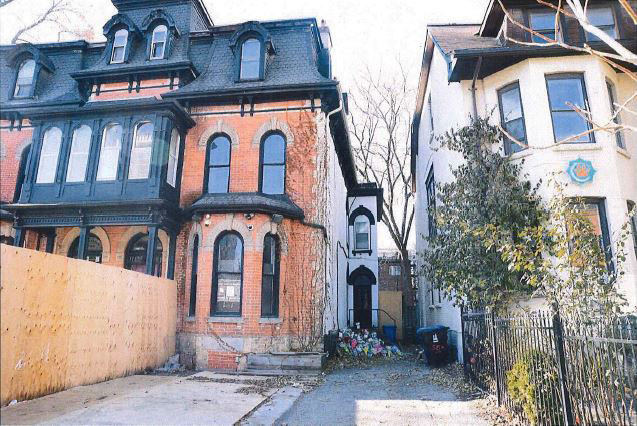 "We will never know what Kalen Schlatter said to Tess Richey as they walked up Church Street to convince Tess to walk into the dark at 4 a.m. with a man she just met," Richards said.
Security footage catches Schlatter and Richey walking hand in hand up the gravel driveway around 4:14 a.m. No cameras were positioned to face the stairwell, so only two people know what happened next — and one of them is dead.
WATCH | Security cam footage captures Richey and Schlatter walking toward the stairwell
Schlatter maintains he and Richey went down the flight of stairs and started to make out. He told her he had some condoms in his pocket, but Richey said she was on her period, so they couldn't have sex.
Schlatter said he then "came in his pants" while they were grinding on each other. Forensic evidence showed his semen was found on the upper part of Richey's pant leg and his saliva was on her bra.
Some time after he orgasmed, Schlatter said he invited Richey back to his parents' home.
"I have a cool family, very nice," he said. Schlatter said Richey thanked him for the offer, but declined. She then pulled out her phone and told him he could leave.
About 45 minutes after he'd gone up the driveway, Schlatter walked out alone, back the way the pair came. Richey was never seen alive again.
The Crown's theory about what happened in that stairwell is markedly different from Schlatter's account.
"You left her there dead, isn't that right, Mr. Schlatter?" Richards said during cross-examination.
V.
The next morning, Rachel Richey sent her younger sister a text message. She didn't expect to hear back right away, considering Tess had been out the night before.
By 6:30 p.m., Rachel still hadn't heard from her. Then she noticed that her texts to Richey hadn't been delivered. Rachel tried calling. It went straight to voicemail.
It wasn't normal for Richey not to respond. She usually had her phone on her at all times. Rachel asked her partner to go check her sister's apartment in Scarborough, and then started contacting her friends.
Richey hadn't been home. As panic started to build in her stomach, Rachel began calling hospitals and the police.
The police turned up nothing. By that Monday, Richey's mother and one of her other sisters had travelled down from North Bay to help search for her.
On Nov. 29, Rachel got a text from her mom. She had sent an image of 582 Church St. Then, a phone call.
"She was screaming," Rachel said. "She told me that she found her ... and I said, 'Is she alive?'
"And she said, 'No.'"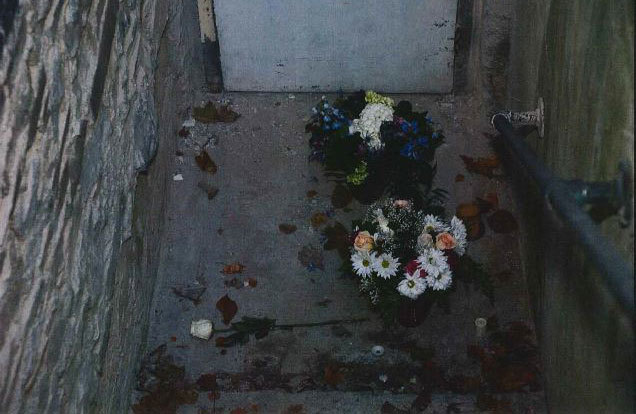 VI.
Though Richey's body had been found, there was no explanation for what happened to her. Police did not initially suspect foul play, but the homicide unit eventually took over the case after an autopsy revealed she had died of neck compression.
During a press conference on Dec. 10, Toronto police released photos pulled from video surveillance of the man last seen with Richey in an effort to identify him.
At around nine that night, Schlatter called 11 Division. "I'm the guy in the photo," he said.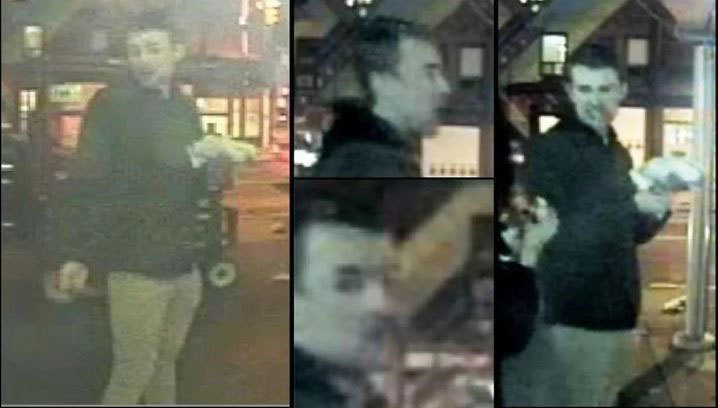 Officers went to Schlatter's home and placed him under "investigative detention." Schlatter, his parents and one of his lawyers went to 51 Division where he briefly spoke with homicide detectives but declined to provide a statement.
Schlatter's parents brought along some food and a bottle of water for their son. In doing so, they ended up handing police some key evidence.
While still at the police station, Schlatter threw his empty water bottle into a recycling bin. Police promptly seized it and sent it off for testing at the Centre of Forensic Sciences, where a DNA sample was extracted. It was found to be a match for the semen stain found on Richey's pants — "to a statistical certainty."
Police were actually planning an undercover operation in which they would monitor Schlatter over the course of several weeks, but "public safety concerns took precedence" once that DNA evidence came back, Richards said.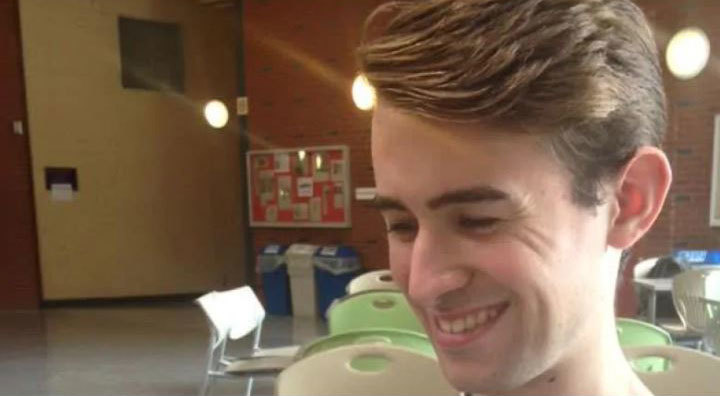 Schlatter was arrested just before 11 p.m. on Feb. 4, 2018, after watching the Super Bowl with his family at the Cineplex Cinemas Queensway in Etobicoke. He was taken to 13 Division and placed in a holding cell at 3:19 a.m. on Feb. 5.
Two other men were locked in holding cells on either side of him. Schlatter had no idea both were undercover cops, and that he was about to give them an abundance of evidence.
Those officers, whose identities can't be revealed because of a publication ban, learned that Schlatter loves to talk.
The three men sat in separate, nondescript holding cells with a combination toilet and sink as well as a bed. Schlatter was locked in a cell between the two cops, with all three men facing the same wall. None of them could see each other, but that didn't stop them from talking for hours.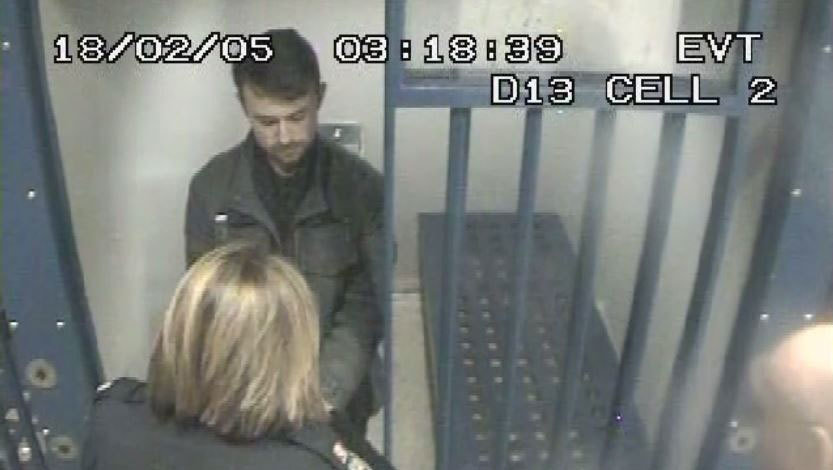 Schlatter maintained one of the cops started the conversation, but one of the undercover officers said it was Schlatter who posed the first question, asking him if he had watched the Super Bowl.
The officer responded that he hadn't seen the ending, and asked him who won. (It was the Philadelphia Eagles, the first Super Bowl victory in franchise history.) Schlatter called the game "epic," and their conversation blossomed from there.
Over the course of the next few hours, Schlatter spoke at length about board and card games — specifically Magic: The Gathering — but also spent time boasting about his ability to pick up women.
"He says he's slept with over 40 women, and he's only 21 years of age," the officer said in court. "He says that he can tell us his secrets. That's when Mr. Schlatter starts speaking about having foursomes, and sex with more than one woman at a time on college campuses, and with random girls, and that girls beg him to sleep with them."
"I was trying to impress them and hide the fact of my bisexuality," Schlatter said.
In court, Schlatter did admit to telling the undercover officers that he had slept with more than 40 women, but said he had inflated that number.
"I was trying to impress them and hide the fact of my bisexuality," Schlatter said, a sort of puffing-up of his chest to explain why he was linked to a crime that started out at a gay bar.
Schlatter also told the undercover cops that he meets women working as a nude model.
"He says he doesn't mind being naked, because he is big, and doesn't feel shy," the officer said. A York University spokesperson confirmed that Schlatter worked as a life model for art classes at York for a few hours in early 2018.
The officer told the jury that at one point during the conversation, Schlatter said, "Sometimes you have to push the boundaries with women to see where it goes,"
Schlatter contested that during his own testimony, saying that he told the officers they "shouldn't push the boundaries when trying to hook up with women, because it only makes things worse."
Schlatter also told the officers about Richey, and why he had been arrested.
"Mr. Schlatter said that when he left [Richey], she was alive, so maybe she took her own life, but he doesn't know," the officer testified. "Mr. Schlatter said he was drunk and something could have happened but he doesn't remember, and he doesn't think he's capable of doing it."
Schlatter not only spilled his guts to two undercover cops, he allegedly confided key details to a cellmate when they were locked up together at a Toronto detention centre for roughly two months in 2018.
The man, who can only be referred to as E.S. because of a publication ban, has a criminal record spanning decades, including several break-and-enters and a domestic assault. The informant said he initially felt sorry for Schlatter, as he was a young man in jail for the first time, so E.S. invited him to share his cell while the two were in protective custody.
But over time, E.S. soured on his new cellmate. Schlatter would cry himself to sleep at night because he didn't want to do time and because he missed his "mommy" — yet he showed no remorse about Richey's death, E.S. said.
E.S. said Schlatter told him "he was sexually aroused, he wanted to keep going, [Richey] wanted to stop."
E.S. said he was initially reluctant to tell police what he knew about the case. "I'm a criminal. I don't like being a rat," he said in court. But E.S. also said his knowledge of what happened to Richey drove him "nuts."
He said Schlatter told him that he and Richey met at Crews and Tangos, before they ended up in the stairwell at 582 Church St. He also said Schlatter told him he made out with Richey, but lost control when she said she didn't want to go any further.
"He was sexually aroused, he wanted to keep going, she wanted to stop," E.S. said Schlatter told him. "He tied a scarf around her neck. She was on the ground and it excited him. He was past the point of no control. He ejaculated on her."
The informant testified Schlatter said that Richey was dead when he removed the scarf. E.S. also said Schlatter ran several potential stories and alibis by him, including the possibility he had left Richey alive but suicidal and that her family had covered up her hanging.
In another version Schlatter suggested, someone else came along to kill Richey after he left, E.S. said.
In court, Schlatter flatly denied that those conversations took place. His lawyer called E.S. "a manipulative, pathological liar."
VII.
Throughout his trial, Kalen Schlatter's defence team maintained their client didn't kill Tess Richey. So, if he didn't, who did?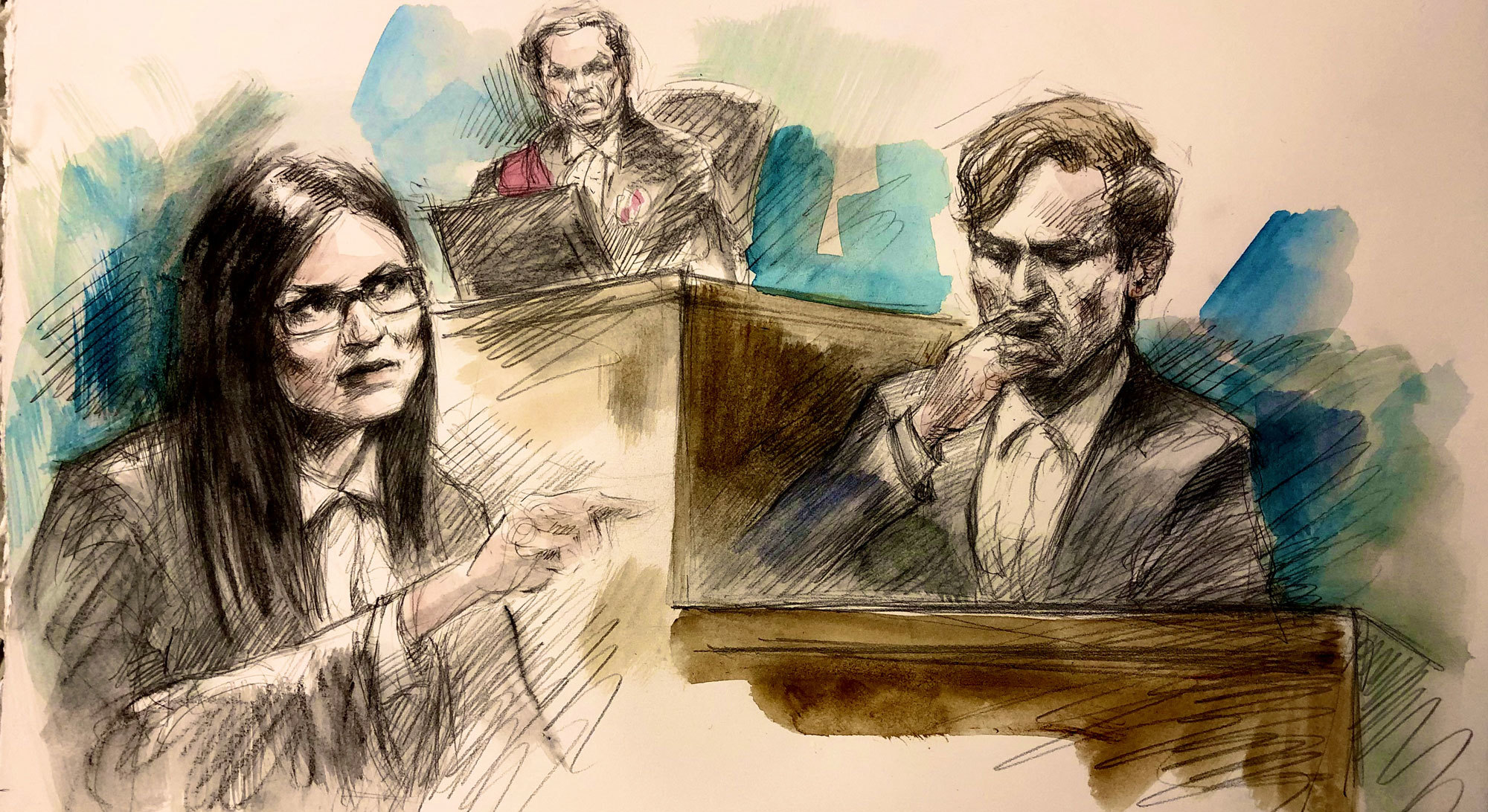 In a strange turn of events, Schlatter's lawyers called an alternate suspect to testify as part of their defence, casting him as the real murderer.
"[He] had motive, knowledge of the area and opportunity to commit the crime," said Schlatter's lawyer, Lydia Riva.
This alternate suspect's name can't be revealed because of a publication ban. He was referred to in court as "J.G."
J.G. was one of the trial's final witnesses. He dressed smartly, in a slim-fitting black suit. Though he said he was five-foot-three, he appeared to be shorter than that when walking to the witness box.
He spoke very softly, mumbled and often fidgeted with something in his hands while testifying. During cross-examination, J.G. said he has autism spectrum disorder and Asperger's syndrome, and said that sometimes people have difficulty understanding him.
Over the course of J.G.'s testimony, Riva made sure to show the jury a photo that showed off his bare arms, which are muscular.
"Do you work out at all?" she asked.
"Yes, ma'am," he said.
Riva alleged that on the morning Richey vanished, the witness was out in his neighbourhood "looking for sex." J.G. later admitted he was looking for sex — "or something."
Video footage showed J.G. wandering around areas of the Gay Village where Schlatter, Richey and Simard were also seen that morning.
He lived nearby at the time, and Riva showed several videos of J.G. wandering around areas of the Gay Village where Schlatter, Richey and Simard were also seen that morning. Sometimes, J.G. can be seen on the opposite side of the street of where the trio was walking. Other times, he seems to be talking briefly with Richey.
Riva suggested J.G was following them, but the witness said it was actually Richey who was repeatedly trying to say hello, even calling out to him in the street when they passed each other.
"Why did you think she wanted to get your attention?" Riva asked.
"I don't know ... maybe she was just interested in talking to me," he said. J.G. also told the jury that Schlatter discouraged her from talking with him, saying things like, "Don't go with him, don't talk to him."
Riva said J.G.'s perception that Richey was interested in him amounted to "pure fantasy."
Riva's theory, which she presented to the jury, was that Richey's killer could have jumped a fence in the backyard area behind the buildings where her body was found, before attacking her.
"You assaulted her, and there was a struggle, and you killed her, right?" Riva said.
"No, ma'am," he responded flatly.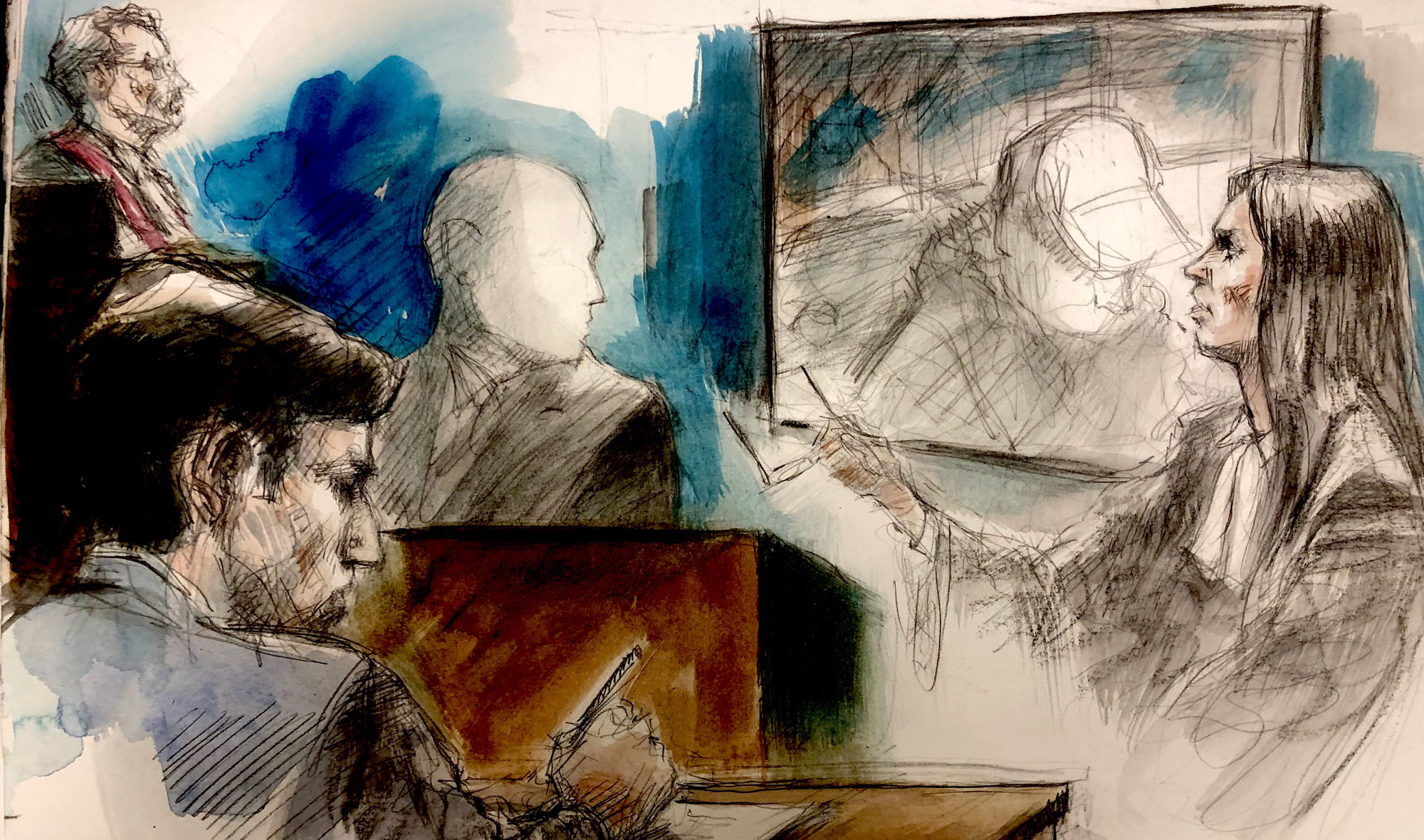 While under cross-examination from Crown lawyer Jennifer Stanton, J.G. said he lived alone back in 2017, and did not have many close friends.
"You struggled quite a bit even talking to other people?" Stanton asked.
"Yes, ma'am," he said.
Stanton also suggested that when Richey called out to J.G. it was "significant" for him, because he doesn't get much attention from women. "For some people that might not be such a big deal, but for you, it meant something?" she asked.
"Yes," he responded.
Stanton asked J.G. if approaching Richey of his own accord is something he would ever do. "Talking to girls is still difficult," he said.
Despite the defence's effort to pin Richey's murder on J.G., there was a lack of physical evidence connecting him to the crime.
Schlatter's DNA was found on Richey's clothing, but J.G.'s was excluded to a statistical certainty on every sample examined but one — and even that one wasn't in a range that a forensic biologist considered reliable. This led Richards to say in the Crown's closing that that specific DNA sample was of "no evidentiary value whatsoever" and should be disregarded as "merely a red herring."
Richards maintained it was "ridiculous" that J.G. could have jumped several fences in the dark that morning to evade security cameras before landing completely undetected so he could "attack an unsuspecting Tess Richey" in the stairwell after Schlatter had left her.
Schlatter might try to "scapegoat" J.G., Richards said, but "the truth of the matter is, [J.G.] did not kill Tess Richey."
VIII.
The verdict in Schlatter's trial came as concern about the coronavirus pandemic swept across the country and the world. Almost all of Ontario's court cases were adjourned for months. Justice Michael Dambrot offered the jury in Schlatter's case the same option — but they chose to continue.
In her closing address to the jury, defence lawyer Lydia Riva portrayed Schlatter as "a harmless kid" and an "innocent young man" who just had a consensual sexual encounter.
"As hard as it might be to accept, and as uncomfortable as it might make us feel, the criminal justice system can get it wrong," Riva said. "Mr. Schlatter was an easy target ... He is easy to blame."
The Crown's analysis was different. "Simply put, Kalen Schlatter sexually assaulted and strangled to death Tess Richey because he wanted sex," said lawyer Bev Richards. "He felt it was his to take regardless of what Tess Richey wanted. Tess Richey was murdered because she said no."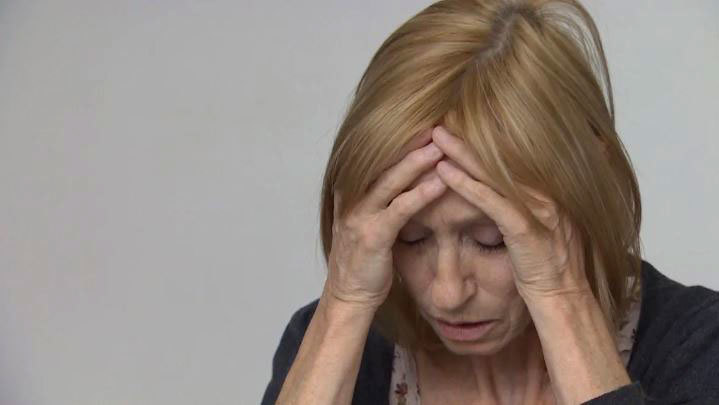 The trial was heartbreaking for Richey's mother, sisters and other supporters, who were at times reeling and crying in the courtroom. While they now have some of the answers they craved for so long, their lives are forever changed.
"Evil not only took Tess that night, it sentenced her surviving family to a cruel and painful future while robbing the world of so much love and potential," said Richey's sister Varina.
"Tess was the heart of my family, and we will forever be incomplete."
With files from The Canadian Press