Sara Murphy says everything she does is for her ten-year-old daughter Taylor.
The managing owner of Harley's Hard Rock Saloon in Yellowknife wants to show her kid that women can be entrepreneurs — that they can work hard. If Taylor wants her house to look like a castle, Murphy is going to make it happen. If Taylor decides to go to med school, Murphy doesn't want to worry about the bill.
That goal is what keeps Murphy going as she expands what she calls Canada's northernmost strip club.
"We have a saying that Murphys can do anything," she says.
"We have a saying that Murphys can do anything."
What was once a dingy basement bar on Yellowknife's main drag is known not just for its strippers but also its tattoo and piercing parlour and merchandise store.
Murphy says on Franklin Avenue, business could have been better. It was flat, "stagnating."
That's why she and her husband decided to rethink her business in hopes that with some risk and a little ingenuity, the club would thrive.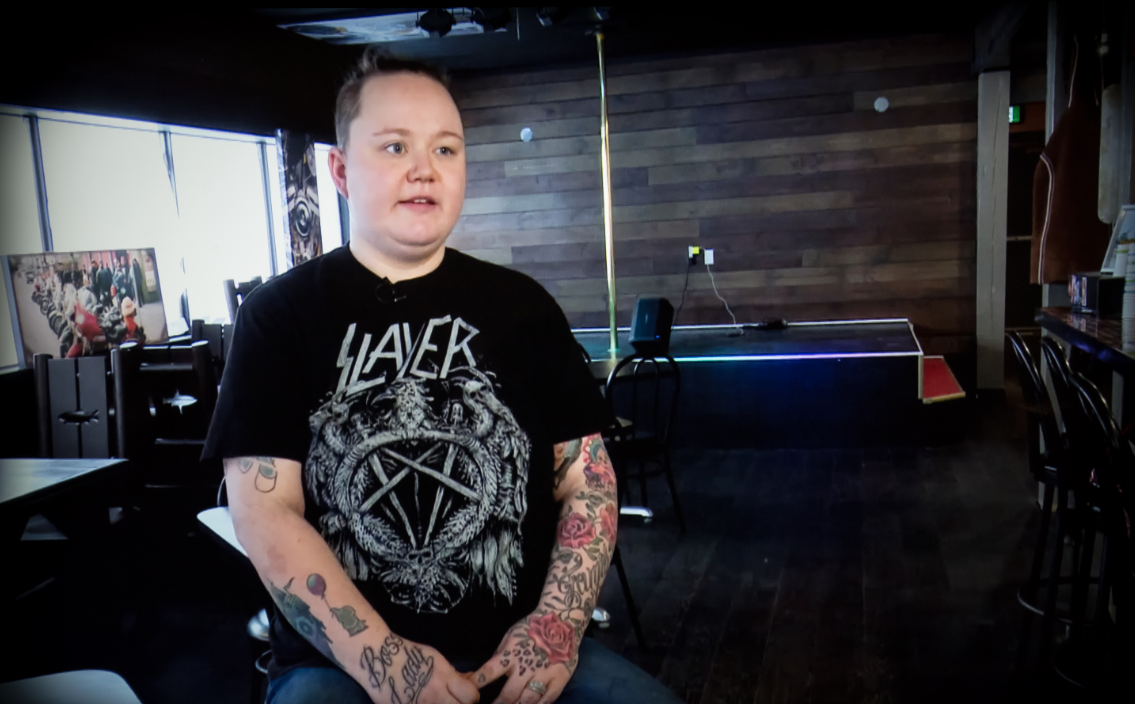 In January, they moved to a bigger, brighter space — the building that used to house the city's infamous KFC and most recently a burger joint — with big plans for the club to become a diner, music venue, and weed dispensary.
Citing her family motto, Murphy says they got down to business.
"If something's not working — fix it. So that's what we did."
From coast to coast, clubs like this have shuttered in recent years: Ralph's Place in Halifax; Jilly's in Toronto; Cheetahs Show Lounge in Kelowna, B.C. In 1998 Toronto had 47 licensed strip clubs — as of 2019, that number is down to 10.
Tuulia Law, who teaches criminology at York University, has done much of her research on strip club management. She says in her 2014 research on strip club managers and workers in Ontario, many had "nostalgia" for better days of the past. She's heard people say business isn't as good as it used to be.
Meanwhile, Harley's remains a fixture in Yellowknife.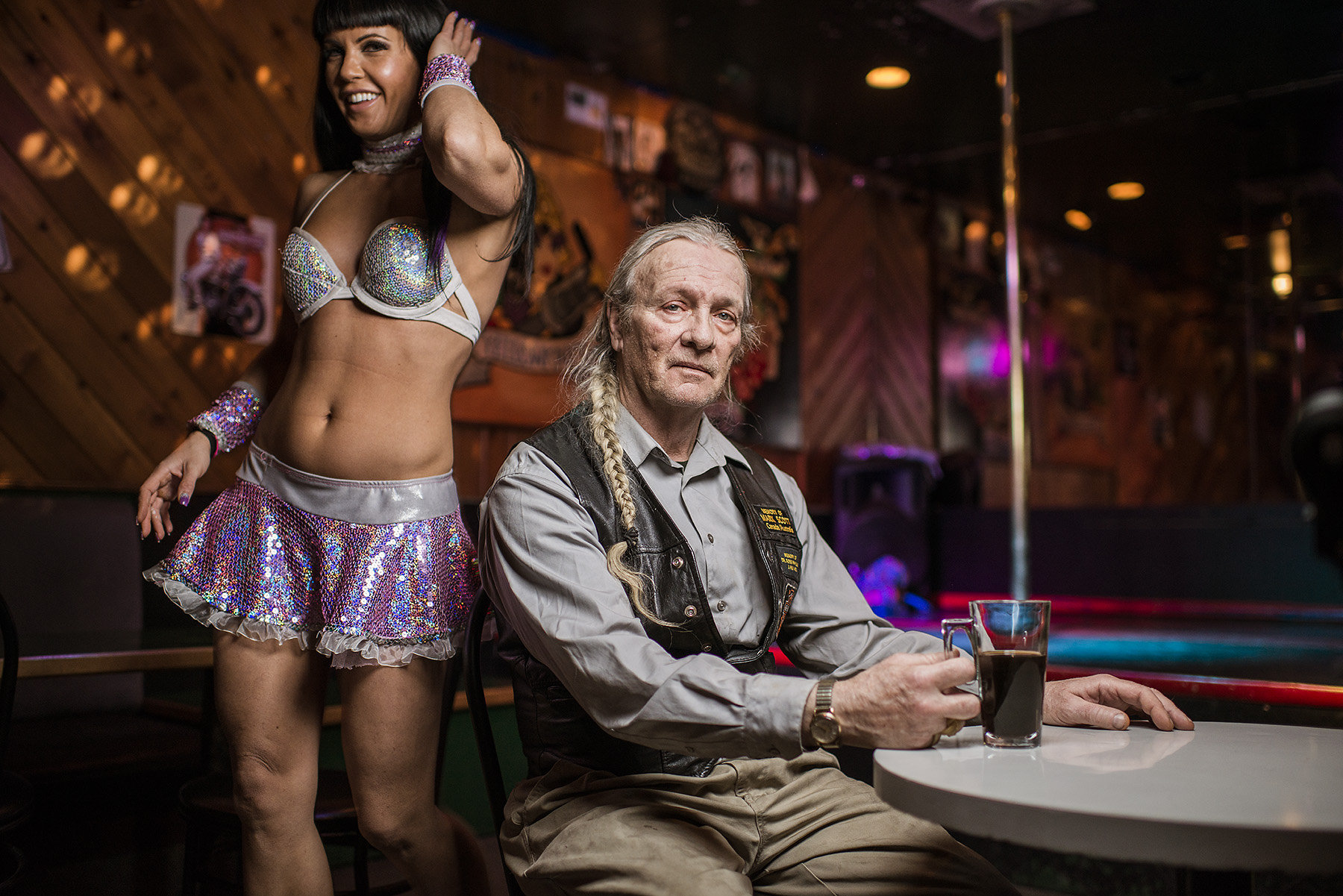 Taking a hard look at the club, Murphy saw three reasons people were leaving Harley's in the middle of their night: it was dirty, there wasn't food, and patrons wanted to dance.
"I think I've solved my dirty problem," she says now, after the move down the street.
She looks around the new bar. Across from the downtown grocery store, light pours in through big windows — filtered through white paper, of course, so nobody sees a rogue pair of breasts from the street. Blown-up prints of regulars past and present with nicknames like "Perv" are on the walls.
"It's the least family-friendly family establishment out there," says day bartender Sam Krysko.
The regulars have moved over and are already making demands at the new space. They didn't like the new barstools, so the old ones are back. They've been ribbing Krysko a bit — but "no more than they should."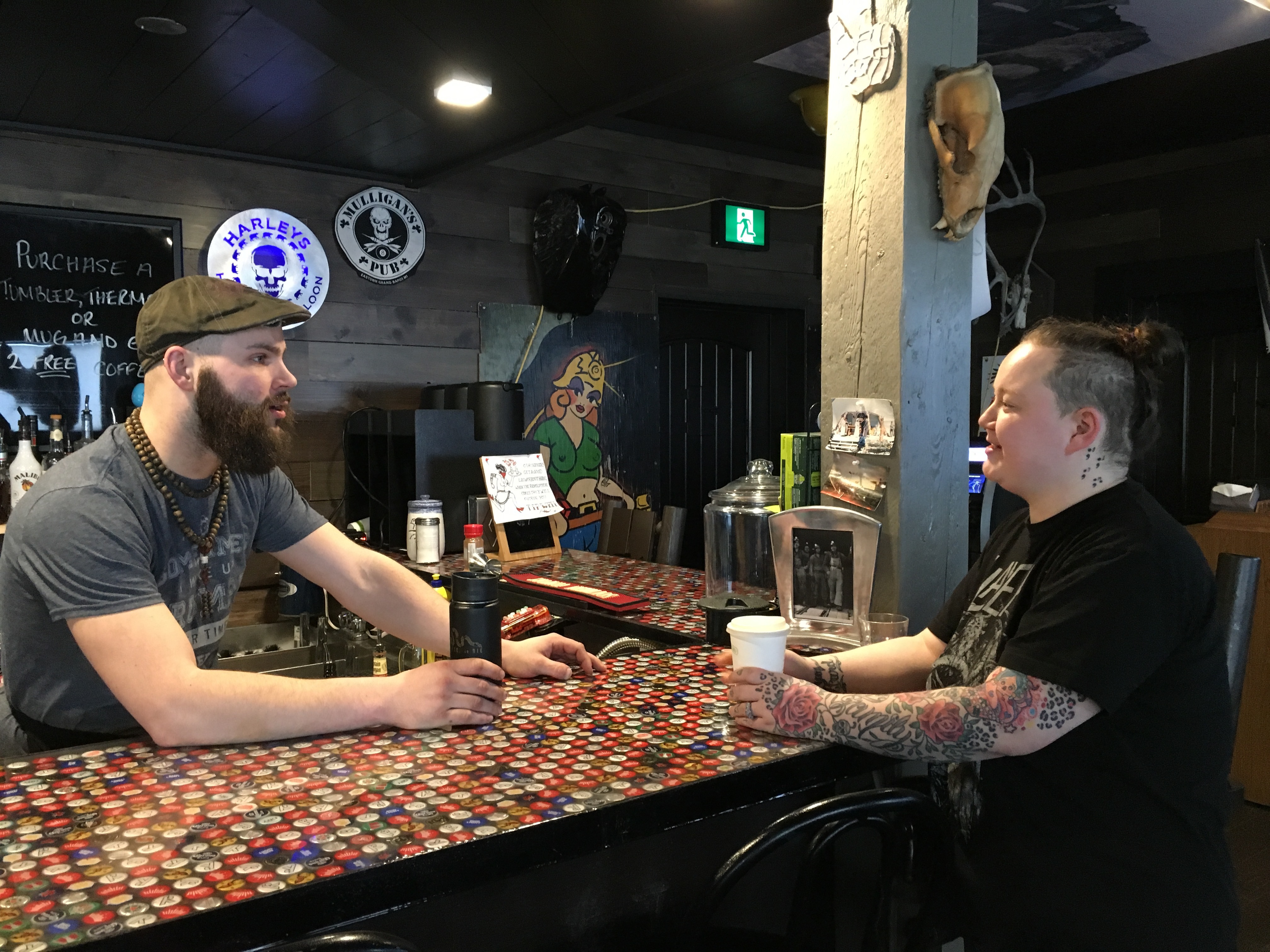 Dancing and food is on the way, too. Murphy hired someone to organize live music and Yellowknife's Twin Pine Diner announced in late 2018 that it would partner with Harley's on eats at the club.
On Feb. 8, the bar started serving food — an hour and a half after their health inspection — and the Twin Pine team is working on an adjacent restaurant. They've also got plans for a cannabis dispensary in the basement, if future government regulations permit.
But getting to this point was a battle.
"It's the least family-friendly family establishment out there."
What had seemed like a dream building was a half-renovated den of chaos, with a pile of expired permits and direly needed work inside. A maze of regulations had Murphy banging her head against the wall.
She and her husband, who co-owns Harley's, were pouring money into the new club, and she was working 19- to 20-hour days.
"We were cutting it close there," she says. "It was so bad, and I felt like I was really alone in it."
Late last year, the stress built up.
She felt pressure in her chest. Something wasn't right.
Murphy got in a cab and went to the hospital, where — at 29 years old — she had a "minor" heart attack.
"Tough time, that's for sure," she says. She tears up, but keeps talking. "But we get through it. Because Murphys can do anything."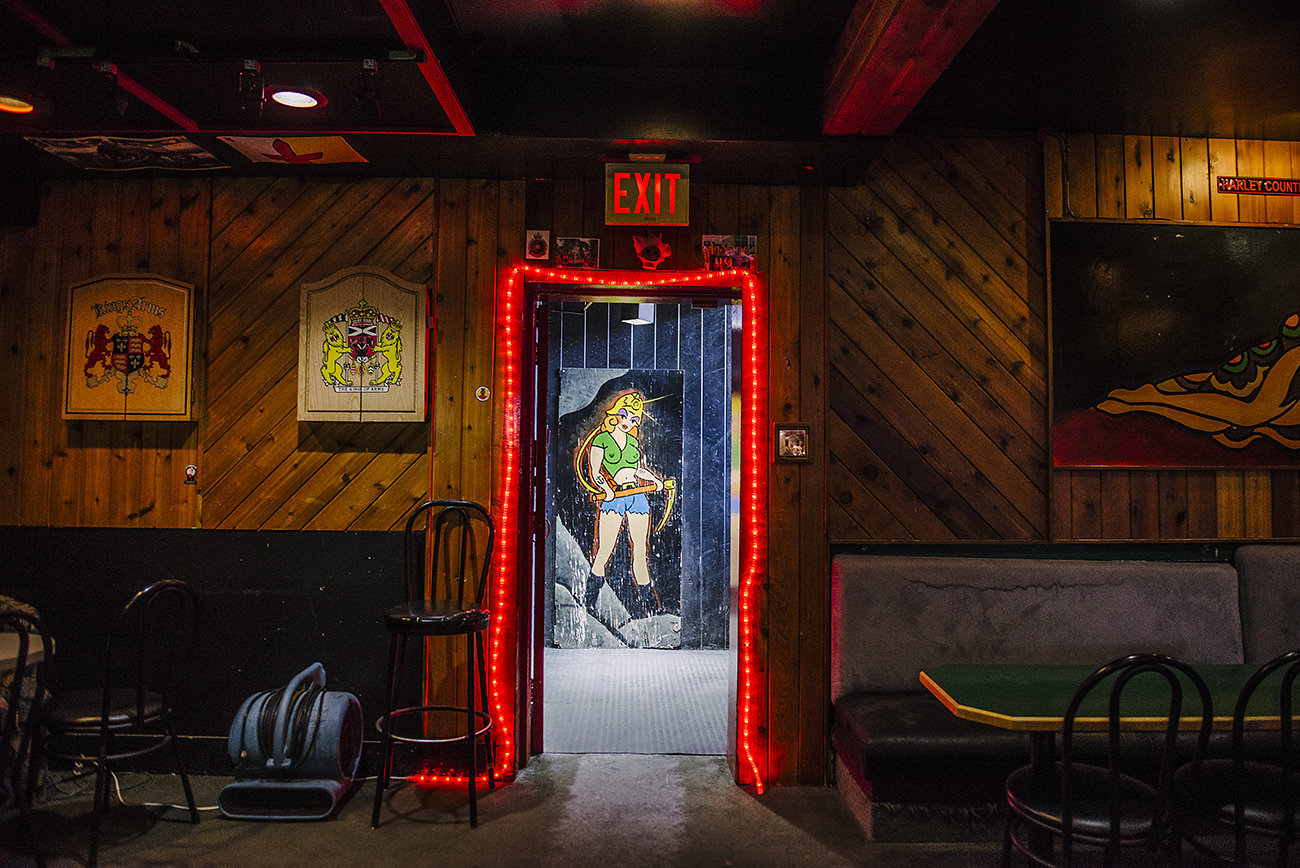 Marina Adshade, an economics lecturer at the University of British Columbia and author of Dollars and Sex: How Economics Influences Sex and Love, says in a world oozing with cheap sex, Murphy's strategic thinking is exactly what club owners need.
Adshade points to another strip club called the No 5 Orange. The Vancouver joint is appreciated almost as much for its hamburgers as it is for its — ahem — hot buns.
"It's the best hamburger in the city," Adshade says. "I know people who go there for the really great WiFi."
"It was so bad, and I felt like I was really alone in it."
The other challenge for any strip club in the consent-focused culture of 2019, she says, is making patrons confident that dancers want to be there.
For people who have questions about that, Murphy says, "I would invite them to do payroll with me."
Murphy works with a talent agency based out of Calgary to hire strippers. Most of them fly up from Western Canada, working two-week stints in the territorial capital before the next "Fresh Meat Monday" comes along and new dancers arrive for their rotation.
"These women are by no means forced into this trade — and if they are, they aren't coming here," she says.
"At the end of the day these ladies feed my children so it's in my best interest to treat them well."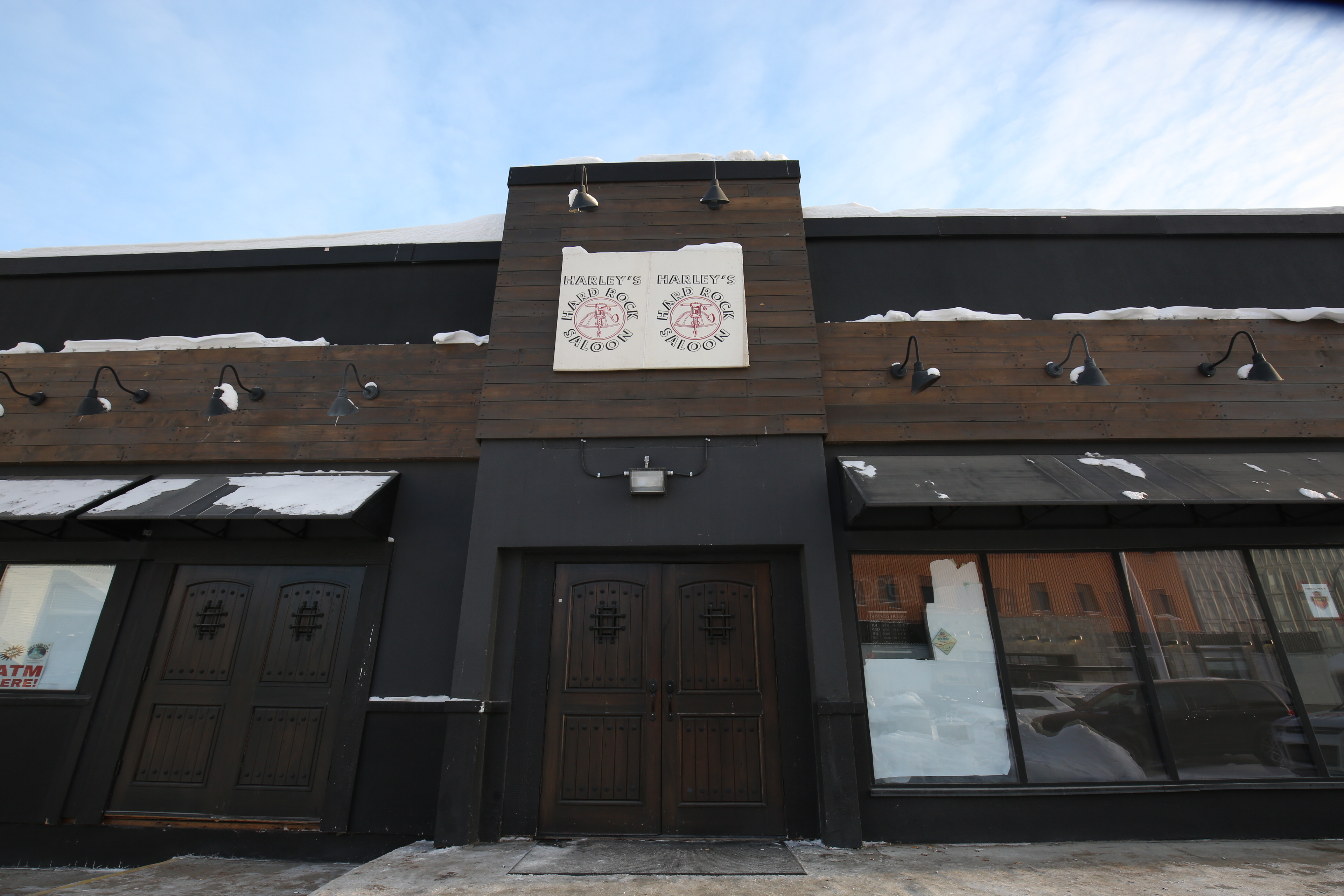 Murphy can't talk about the club for long without circling back to the people she's closest to. She started serving there when she was 22. It was where she met her husband while out for a drink with the girls. They bought Harley's together years later.
When her daughter grows up, if she wants to run the club, Murphy would love to hand it down.
And if, when she's an adult, she up and decides to be an exotic dancer instead?
Fine.
She can do what she wants, Murphy says.