Medical student Katie Harris is on a phone call with a career adviser of sorts.

In a way it's a typical conversation between a seasoned veteran and a newcomer who is trying to chart a course for herself. They exchange pleasantries, and give updates on what they've been doing.
Harris digs in with questions about the field she hopes to work in.

"I actually just wanted to ask you what your experience was. What kind of medical support you received as an astronaut," said Harris.

The untypical part of this conversation is that the person giving the advice is Canadian astronaut Chris Hadfield.

Harris's dream is to become a flight surgeon, a doctor who provides medical support for astronauts during training and when on missions to space.

Hadfield provided advice to Harris when she was still in high school — advice that she not only took to heart, but helped set her on a trajectory that could see her dream profession become reality.
"So what really made me interested in space as a kid was just wanting to explore and I think that's something that most people can kind of get on board with especially in Newfoundland where a lot of our heritage here is about going out to sea and going out fishing," she said in an interview.

"We've got that sort of exploration in our bones."

While the journey's end may still be a ways away, Harris has steadily been working at ticking boxes on a long to-do list; one that started with another chat she had with Hadfield when she was just a kid.
Round one took place in 2014 when Harris — then a Grade 12 student at St. Bonaventure's College — won a contest on CBC Radio's St. John's Morning Show.
The prize: an interview with Hadfield.
It turned out to be the start of a relationship that has continued to the present, with Harris plotting out some of the steps
"I was really nervous," said Harris.
"It's funny to watch it now and just remember how important that interview was for me and how much it led what I did through the rest of my life," she said.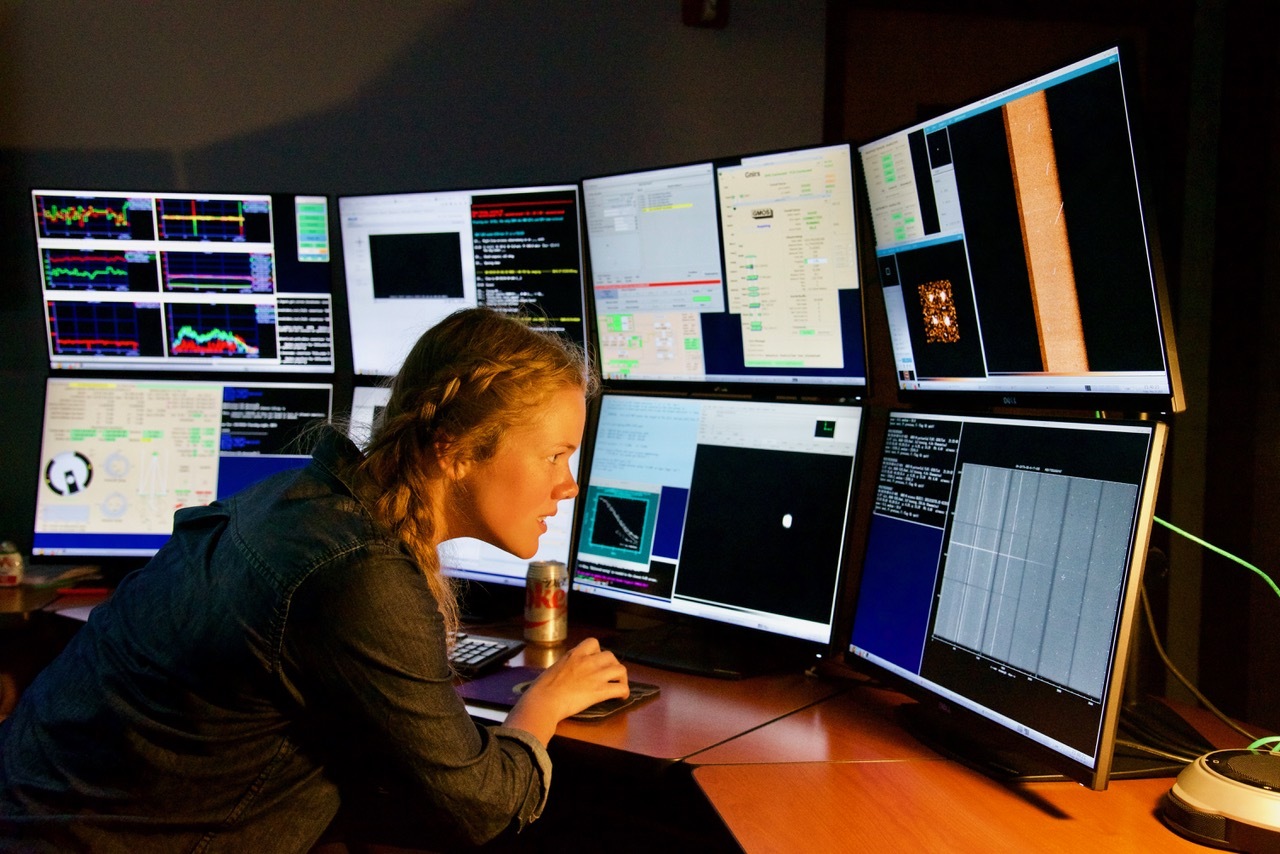 Back then Harris told Hadfield that she wanted to pursue a space related career doing scientific research.
He gave her a list of three basic things space agencies look for.
Hadfield told her they want people who have healthy bodies, people who have advanced technical education that show they have the mental horsepower to keep up with the job, and people with some sort of operational experience where the consequences of their decisions matter.
Hadfield then expanded on that last tip on the list.
"His four examples were becoming a surgeon, learning to fly, learn to scuba dive or sailing across the ocean," said Harris.
Harris says the list gave her something concrete to hold onto that she didn't have before.
"I had grown up sailing which was great. I got my pilot's licence after my first year of university, got my open water diver in fourth year and I'm hoping to become a surgeon with any luck."
While crossing off operational experiences, Harris was also making sure she had the necessary education for her plan.
After finishing high school she headed to the University of Toronto to study astrophysics with a double major in physics and a minor in anthropology.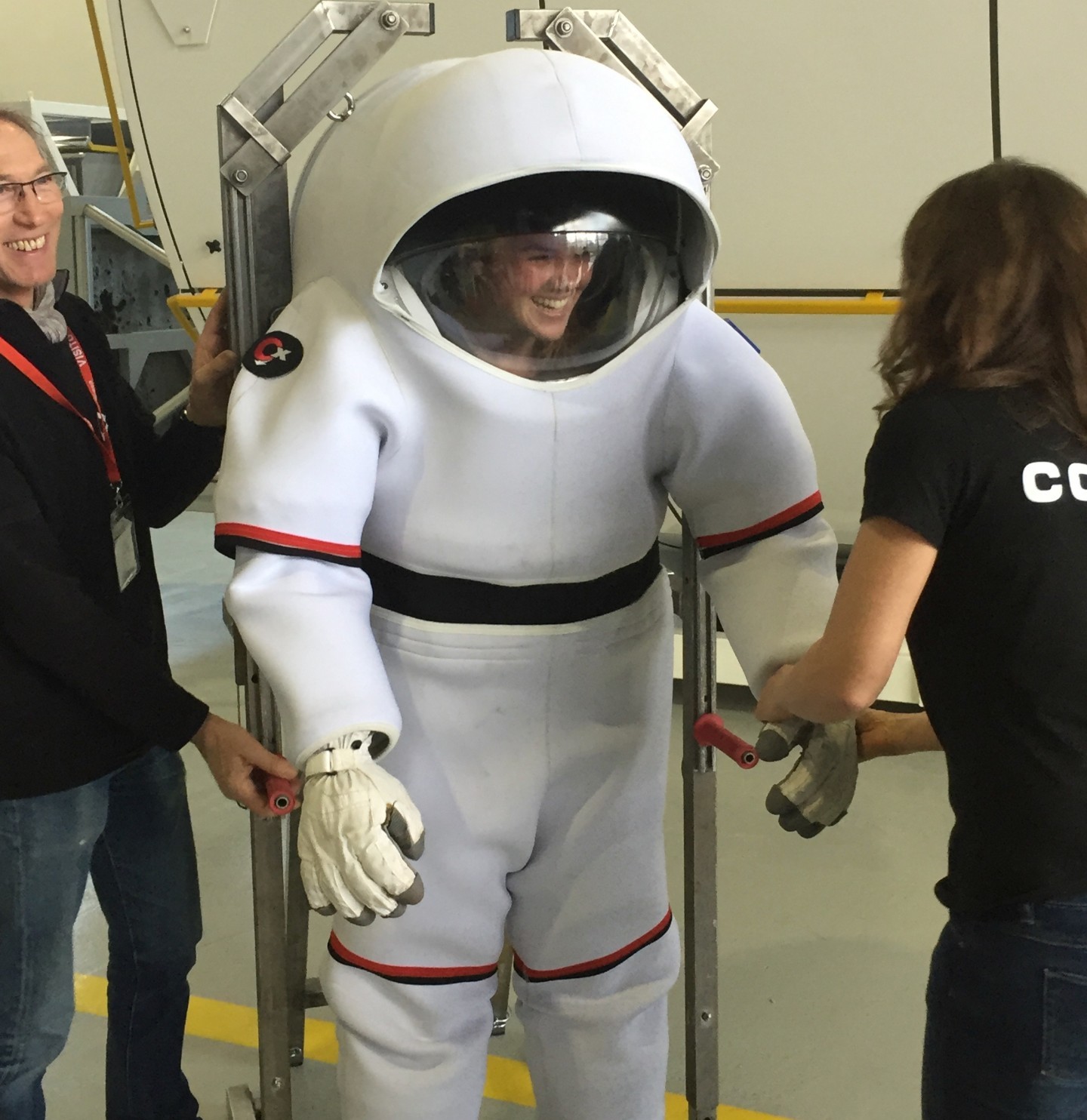 In her fourth year, she applied and was accepted to France's International Space University for a MSc. Space Studies.
The school bills itself as a developer of the "future leaders of the world space community by providing interdisciplinary educational programs to students and space professionals in an international, intercultural environment."
Harris was also accepted to Memorial University's Faculty of Medicine at the same time but asked to defer for a year. She thought the bridge she would get between astrophysics and medicine would make her an even better candidate - her thesis ended up being about space medicine.
Luckily, MUN agreed.
"They were super accommodating and they said go ahead, we'd love to have you back with some more experience too," she said.
So Harris packed up her stuff and went to Strasbourg to be part of a class of 37 students.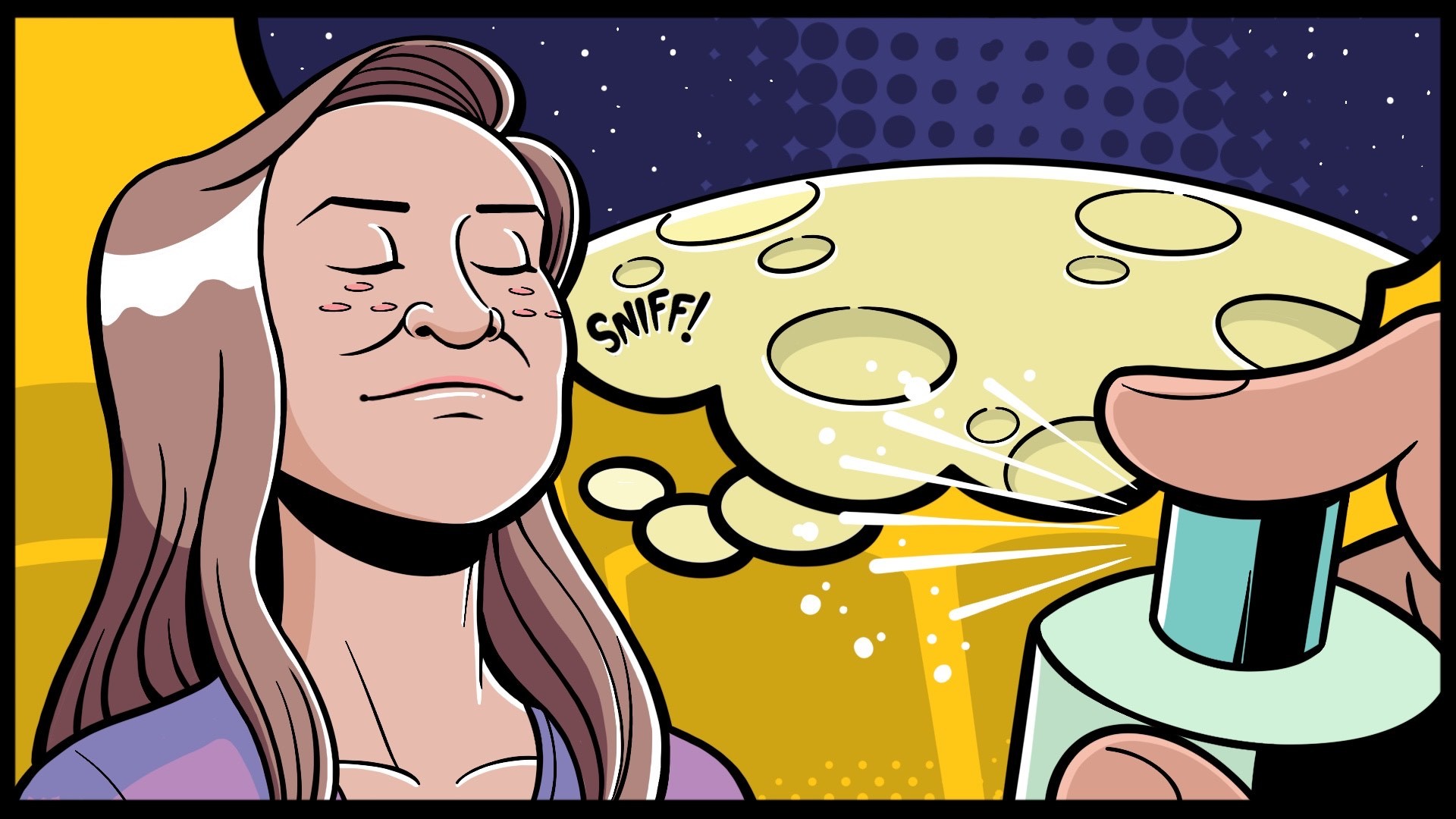 And yes, being a student at a space university has no shortage of cool factor.
Harris had one lecture in particular that reeked of coolness — the story of how smell engineers figured out how to recreate the smell of the moon.
"He sprayed the smell of the moon all over a lecture hall. So an honest complaint that people in my class had really good day was that the lecture hall smells too much like the moon," she said.
The program also involved an internship. Harris' was in Boston at Massachusetts General Hospital working with people from Harvard Med on a NASA grant for a mission for the International Space Station.
Masters all done, Harris is now focusing on the task at hand of med school.
"Right now the thing I'm focusing on is really how to be a good doctor and serve the population of Newfoundland," she said.
Harris says her family jokes about how she will first need to become an Earth doctor before she can become a space doctor.

Kidding aside, she says her family is incredibly supportive of her goal.
"They're just really on board which I think is really important," she said.
"They say you can't choose your family. But I think if I could, I would still choose mine."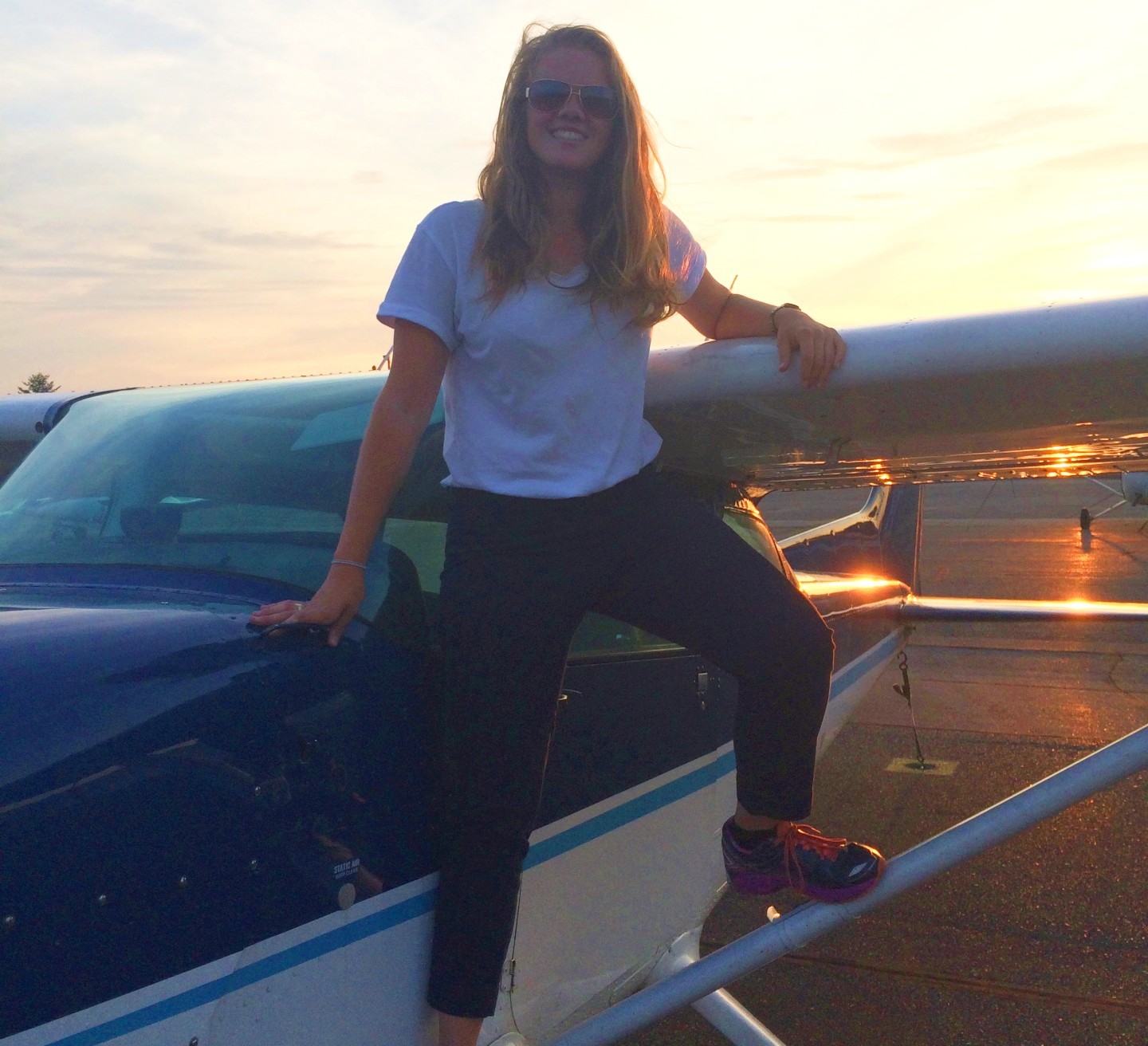 As for her latest chat with Hadfield, when the astronaut heard CBC was doing a follow up with Harris, he was happy to speak with her again.
Hadfield started the conversation saying he was as "busy as ever, a million new projects, but I am not sure I am as busy as you are." He was impressed with what Harris had accomplished since their last conversation.
Again, his message was about encouragement.
"I think it's a terrific path for someone with your skills and interests to head down," he said.
The colleague to colleague advice also charted the long course ahead.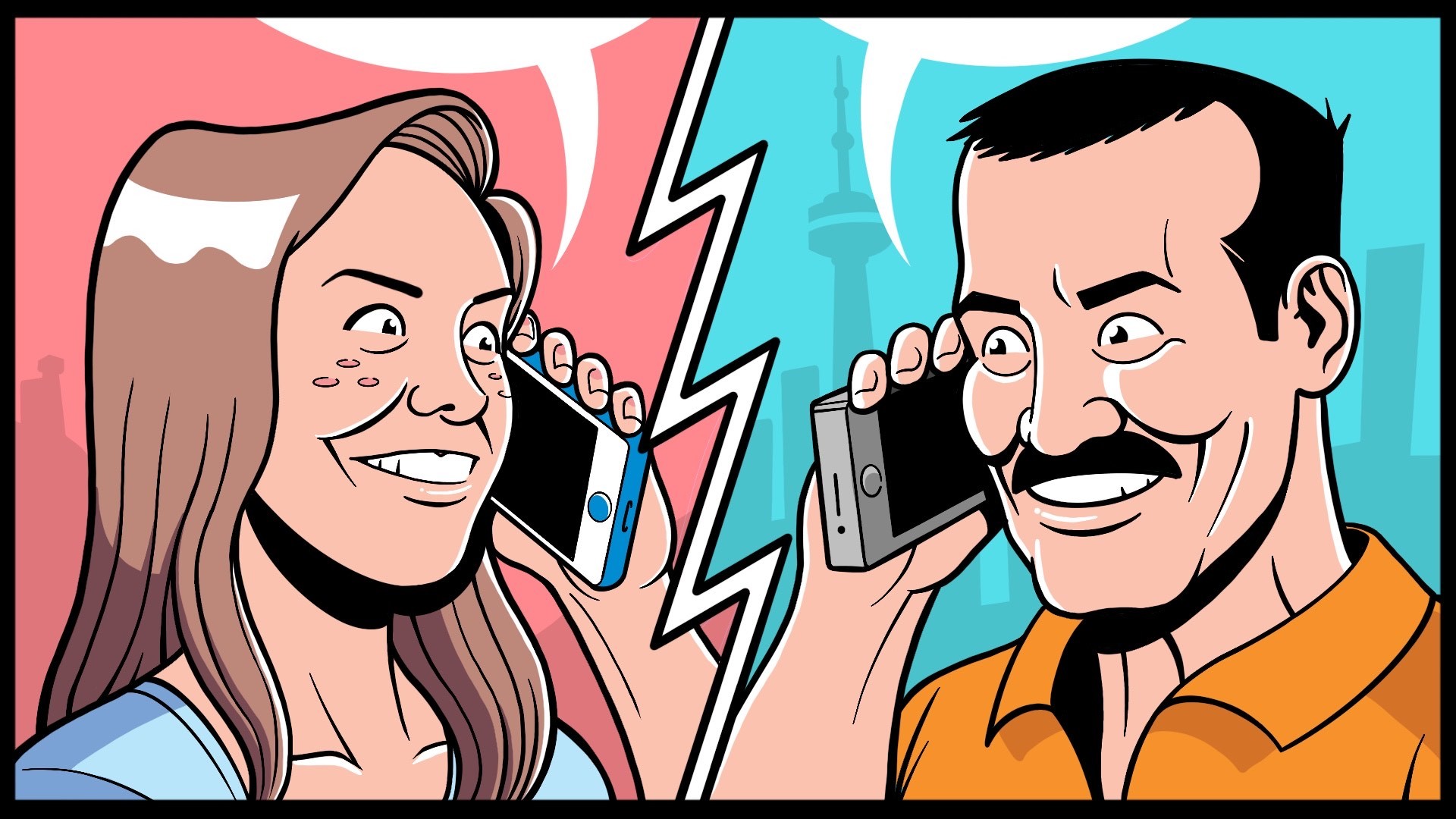 "Of course you're like Dorothy and her crew that are just stepping onto the yellow brick road right now. You've got a long way to walk and a bunch of storms to weather between now and then. But I think it's a good goal."
They spoke for close to 20 minutes. This time more like colleagues than a student speaking with a childhood hero.
After their conversation, Harris was over the proverbial moon.
"It was really amazing. I feel honestly a little bit giddy after talking to him again after five years," she said.
"He gave me a bit of validation that I was doing the right thing. So that's great to hear."
She said it's something that will help keep her oriented towards what she's trying to do.
She continues to work one step at a time in her push for a career that may be a long shot but one that gets closer with every box she ticks.
Harris had little time to waste. As soon as she could wrap up at CBC, she headed straight to her next class.