It's hard to find a fluent Mi'kmaw speaker in Kespukwitk (southwest Nova Scotia). Rose Meuse, her 15-year-old daughter, Cedar Meuse-Waterman, and Shalan Joudry are trying to change that.
They are among the roughly 110 people who live in L'sitkuk, also known as Bear River First Nation.
Joudry is a Mi'kmaw storyteller. Meuse has spent years trying to learn the language and teach others. Cedar is home-schooled and Mi'kmaw is a part of her lessons.
Here are their journeys with the language, in their own words.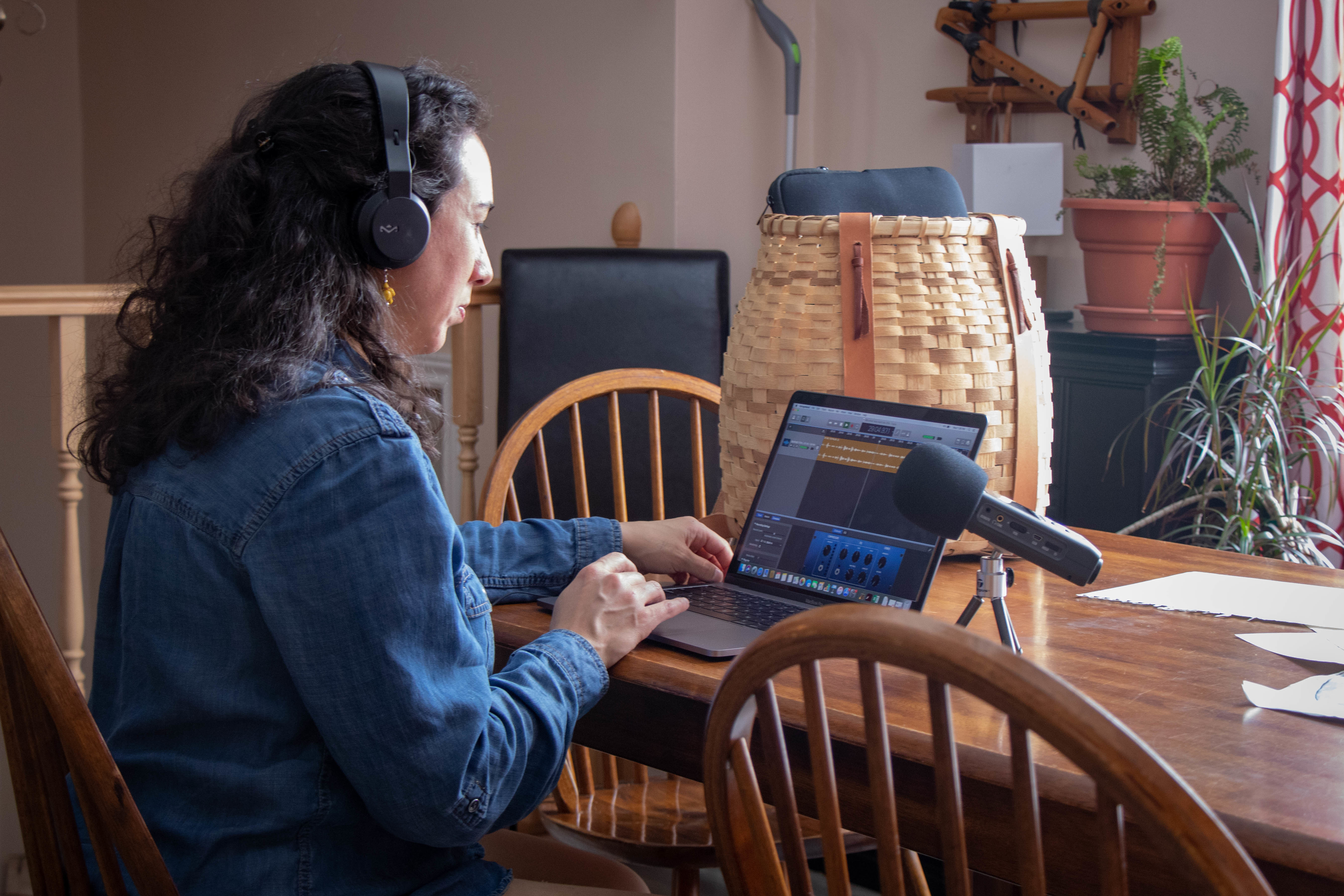 Shalan Joudry

I wish I could speak the language of this land, Mi'kma'ki, as if I belonged to the land itself.

Our ancient Mi'kmaw ancestors were the first humans on this landscape and the ecosystems helped shape the people's culture. Conversely, the way the people chose to live on the land continued to shape the natural world.
Our elders like Bernie Francis tell us that we sprouted here, weji-sqalia'tiek, just as any plant comes into the world from a seed full of history and possibility. As the first human language here the Mi'kmaw language holds the rest of the story of the plants, animals and geography as it can describe the land and the changes over time.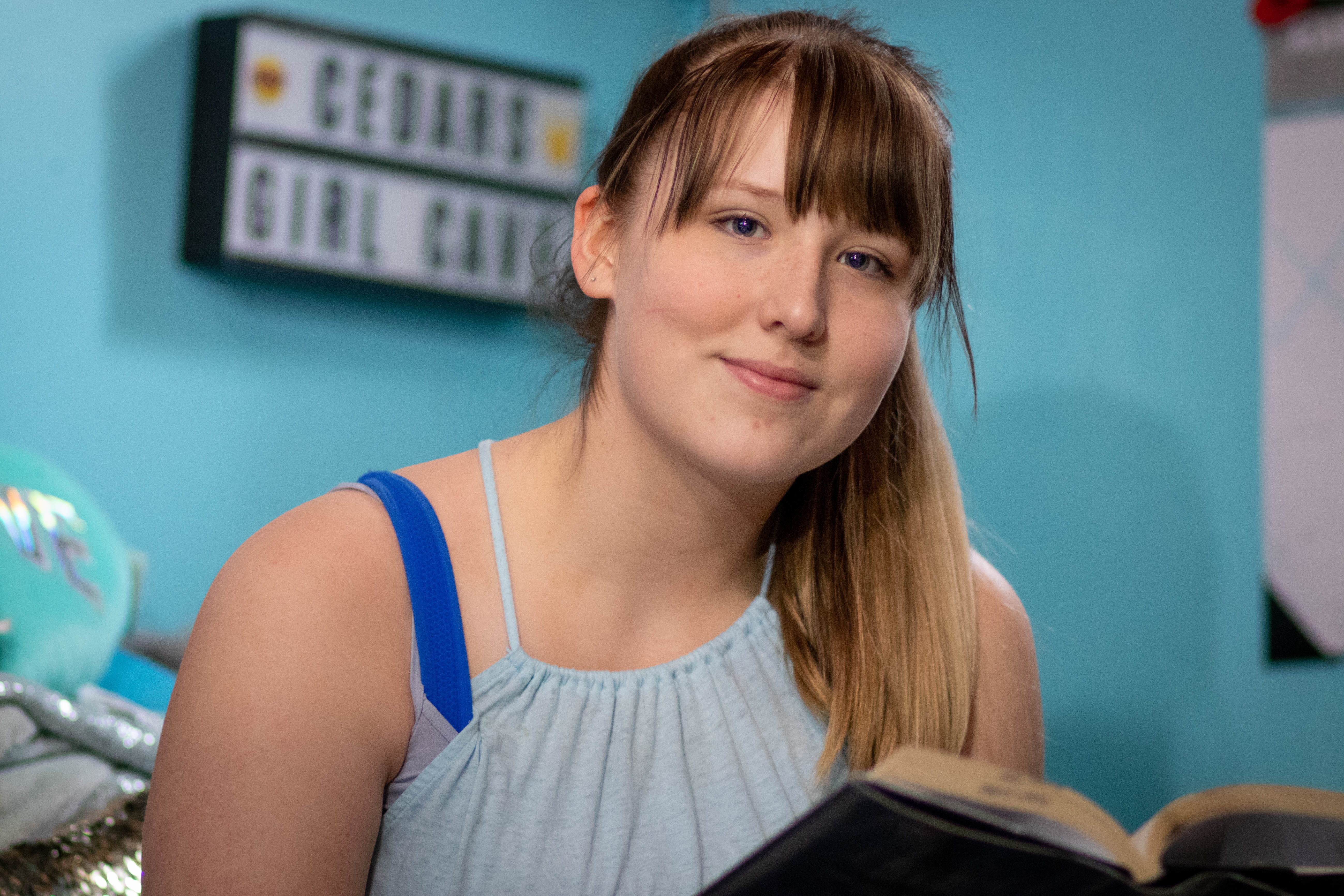 Cedar Meuse-Waterman
Ever since I was a kid I grew up listening to the language, my mum always spoke it around the house. There was something about the language, my culture, that just called to me. Every word we said I felt like we were carrying on a tradition, speaking the same words my ancestors used, and the pride and joy that comes with it.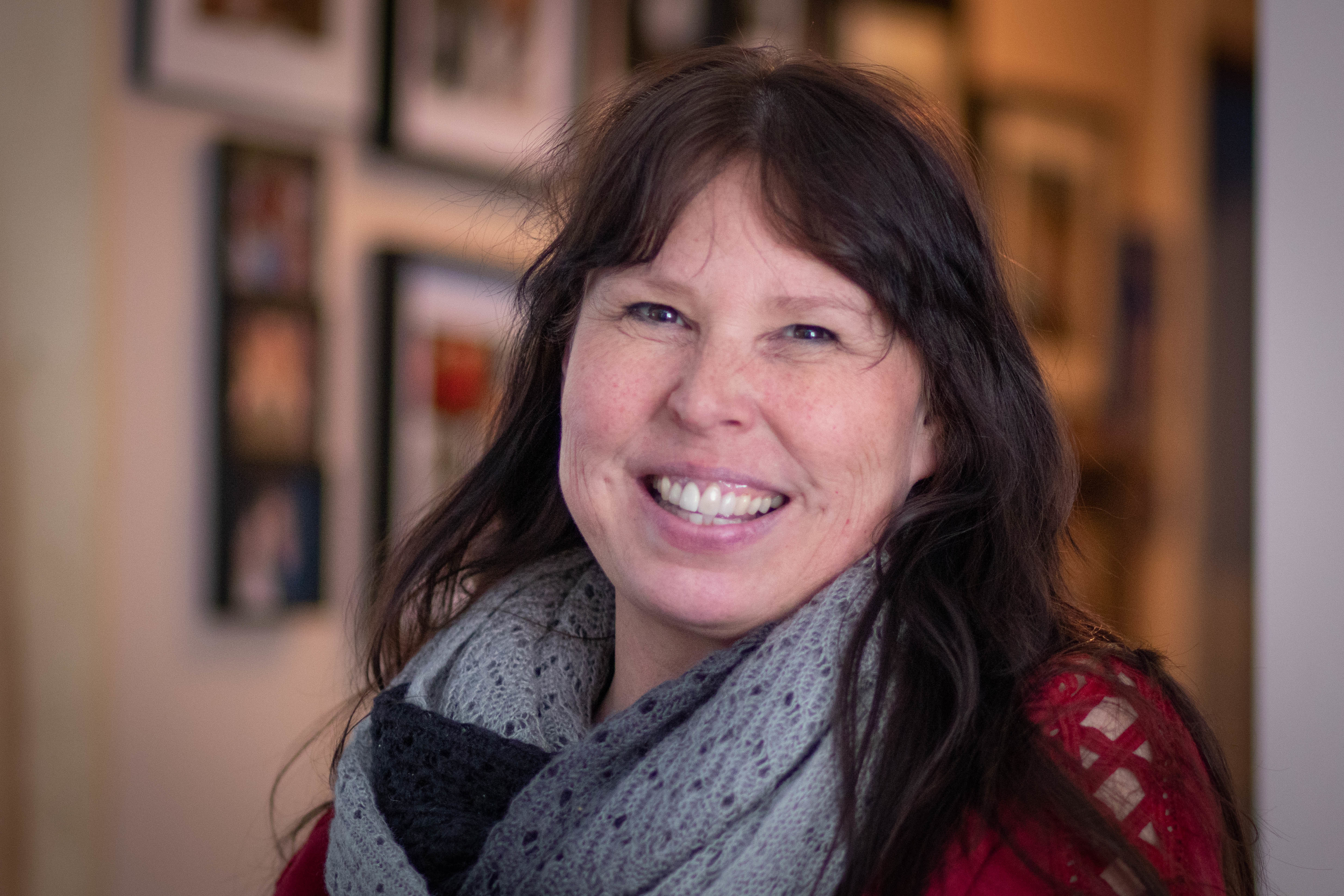 Rose Meuse
When I was in my early teens, my uncle Richard McEwan, former chief, gave Mi'kmaw language lessons at our band office. I attended these lessons and became very interested in our language, and that was the first time I can remember getting that feeling of hunger for it. As the years went by, that feeling grew stronger and stronger and continues to grow to this day. However, it wasn't always easy, as our fluent speakers all died off and I didn't know any others to help with this journey.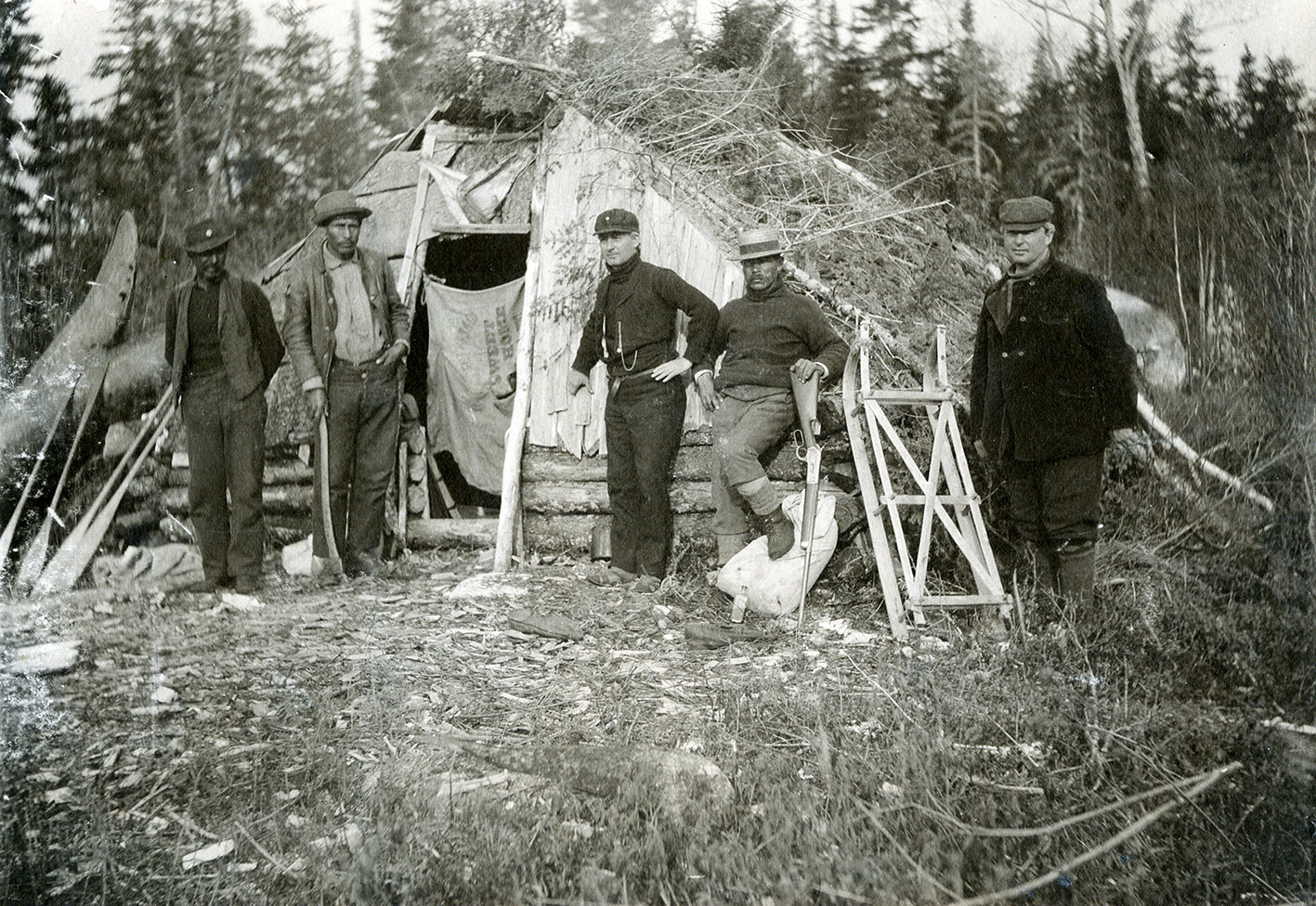 Shalan Joudry
Like most Indigenous languages in what we now call Canada, reclaiming and restoring our language in families or regions with few fluent speakers feels like a daunting responsibility. Kespukwitk (southwest Nova Scotia) is a region on edge: we're staring down the precipice of language loss. I can feel the bitter taste on my tongue and it keeps me awake at night. We're fighting to save our language and it's a race against time I'm not sure we will win.
The generations of fluent speakers are slowly passing away and we can't seem to create new fluent speakers fast enough to bridge the gaps and weave the continuity. When I feel ashamed that I can't speak my language I take a moment to remember how we got to this point.
Learning or not learning the language was never a choice for me as a child. No one in my immediate family spoke it; we didn't learn it in our public schools; there were no films, radio programs or books in the language in my young adult years. Yet, here I am feeling the responsibility on our generations' shoulders to rescue the language from the fluent individuals in other regions and pass it on to our children.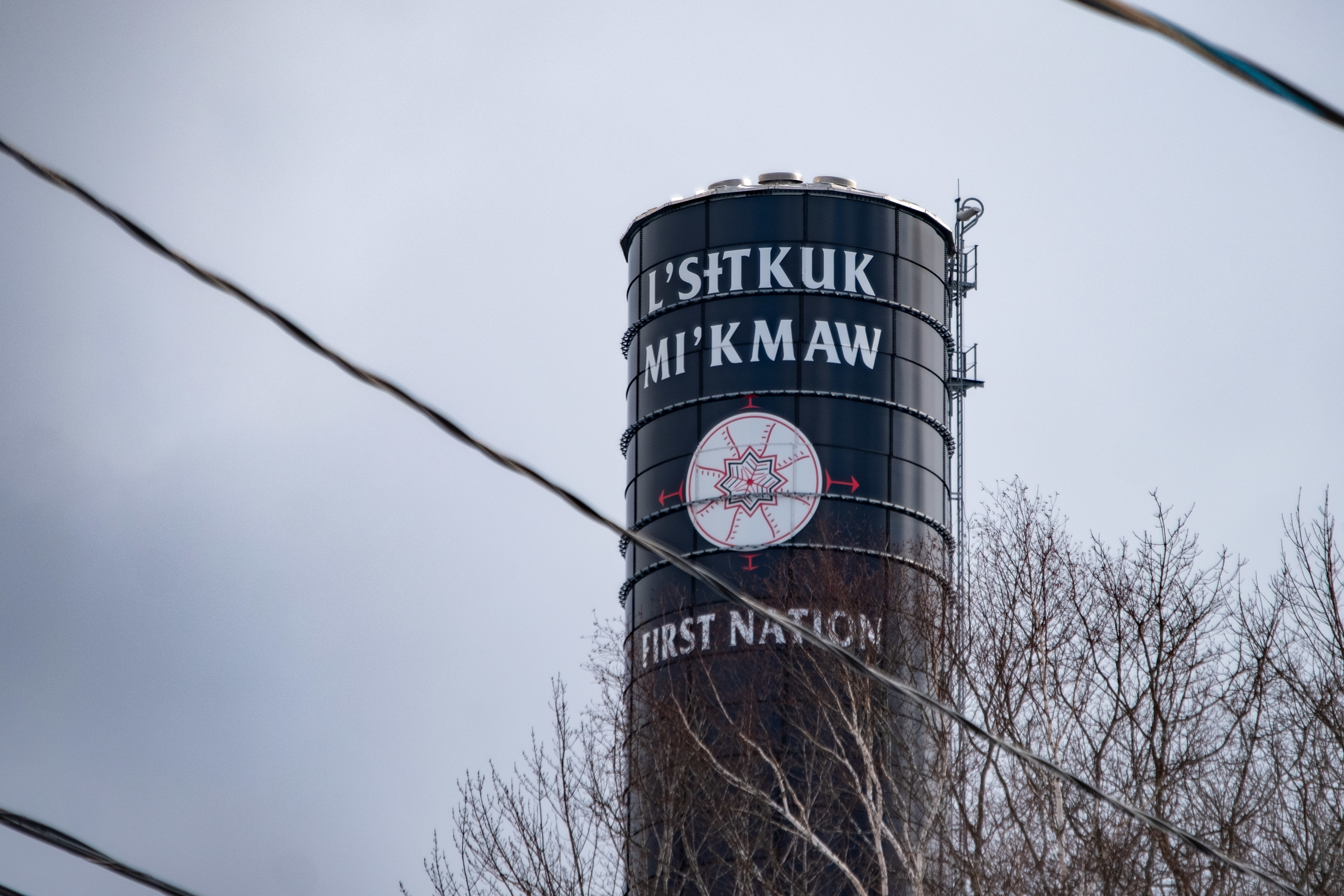 Cedar Meuse-Waterman
I felt awful when I learned about the residential schools. They forced them to speak English and beat them if they spoke their native tongue or took part in their culture, and our words slowly faded.
My mother told me that my Grampy was a residential school survivor. Ever since I heard about this, I felt like I had to do my part and take my place to teach and learn about the language before it is too late. I feel like this is what I am called to do.

Shalan Joudry
The Indian Act (1876) was very much about removing Indigenous culture from the people. One of the mechanisms to do this was to remove Indigenous children from their homes and place them in residential schools where they were to only speak English and practise Euro-Canadian customs. In Mi'kma'ki, the largest residential school of that kind was in Shubenacadie.
I've heard the horror stories about the previous generations who spent time there. We are now recovering and healing from those direct and trans-generational effects. One of its legacies is how the people coming out of the schools could not or would not speak their native language, therefore they did not pass it on back home and when they raised their own children.
Rose Meuse
I did a lot of research on my own and started writing small curriculums for the school I was working at. I taught and researched for many years to keep my language alive. In these last few years I started meeting other fluent speakers, who I now call mentors. What a blessing that has been for me.
I have written a few books for our community to help teach non-speakers how to read basic words. I want to see our language written everywhere, whether you can read it or not. Who knows? Maybe this will be the spark for another person for the future.
I often hear from my former students in my community that they still remember our "word train" words and can still recite many of them. They are teaching their children the prayers and words they learned years ago. That makes me feel so proud of them and gives me that hope to keep pushing on.
Our language is full of our teachings and culture, and is a must to re-awaken it. Learning Mi'kmaw language is not just a want, it's a need for me. I want my children to grow up hearing and speaking our language. My dad was a residential school survivor so we never got the chance to hear or speak it much around our home.
Shalan Joudry
I wish to be part of our community's healing by saying, "I am one more person who can do this for us. I can learn a language." If I have been able to learn French and bird songs, then I can learn Mi'kmaw — so long as there are fluent speakers and teachers for me to turn to.
Over the past decade I have taken long trips to other communities and regions where the Mi'kmaw language is more prevalent, such as Listuguj in Gespe'gewa'gi (Gaspé) and Eskasoni in Unama'ki (Cape Breton). Although there are various dialect differences in our still primarily oral-based language, learning from these individuals and communities has given me the jump start and belief I can do this.

Cedar Meuse-Waterman
The language is like a doorway which leads us to the true meaning of things. It's exciting to dig deeper into the language and learn more and more of how our ancestors lived and how they saw the world, through their eyes.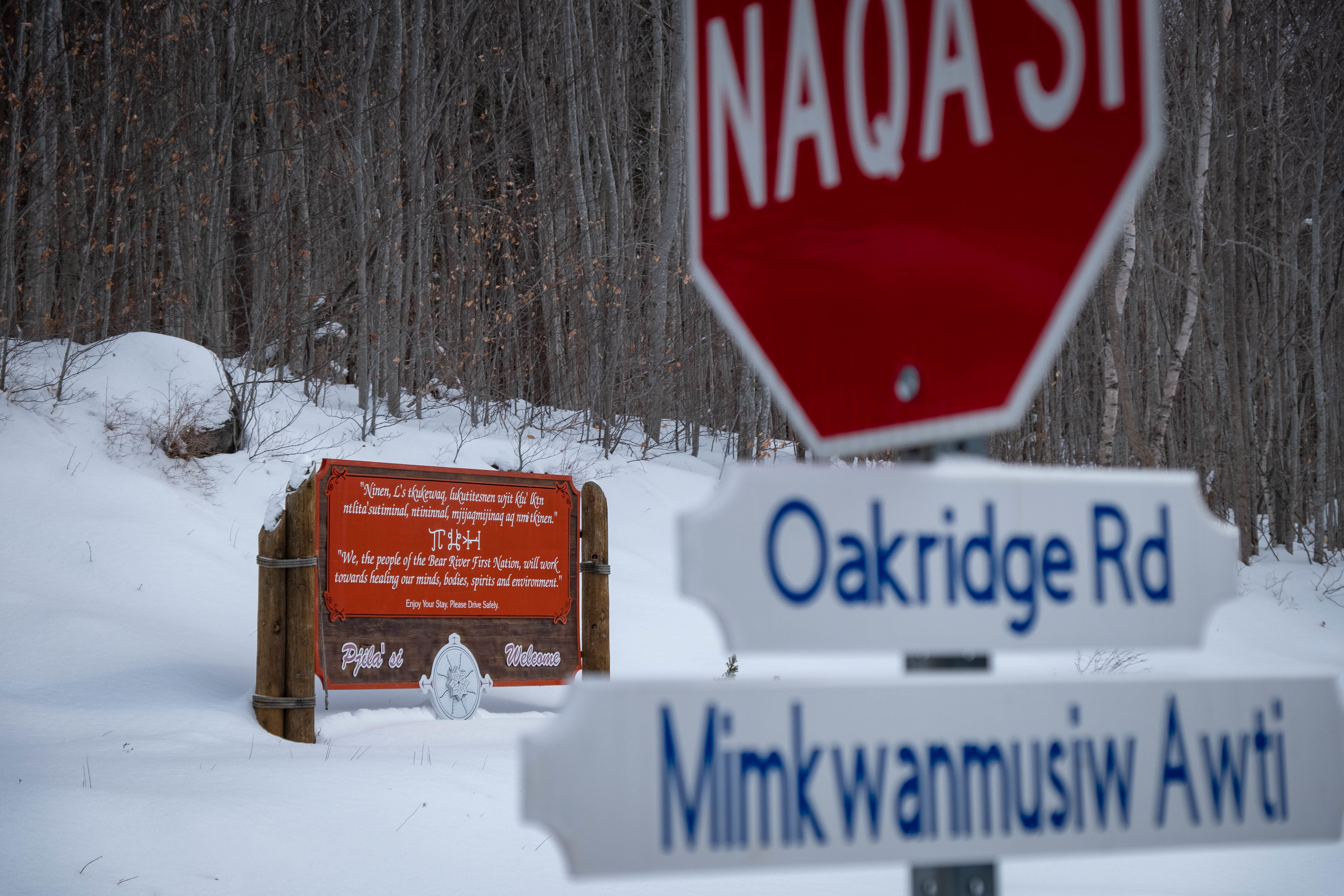 Rose Meuse
I am now learning about "root words" and the meaning behind the words we use. There is so much knowledge and teachings in our words. Pjila'si was my first root word. We learn it as "welcome." This word originally was used for the chiefs as they entered the wikwam, and it meant "come in and take your place." So today I tell people what this word actually means, and there is a place for each and every one of us.
It's a great honour to me to hear this word. What an honour to know it doesn't matter your race, colour, social status, only that there is a place here for you and we must use it with great respect. I hunger to learn many more words like this, and I plan on seeking as many as I can everyday.
Shalan Joudry
I have been a dedicated student in any language class or workshop that comes to our small rural community here in L'sitkuk. I create opportunities in my ecology work to translate materials and concepts into Mi'kmaw. And I review notes or flash cards at home.
My daughters and I try to practise a few words and phrases together, and so far I think that's the most powerful tool that I have right now, that my family practises in our house with me. I hear a few words of Mi'kmaw everyday. Considering that at their age I didn't hear any Mi'kmaw language, this small act feels like a small miracle. Watching Rose and Cedar climb further into the language also gives me hope. These are the small miracles we must celebrate.
This process can't be left completely to our individual responsibility. There needs to be legislated support and language programming in our schools and communities. It has to be more than piecemeal language projects that come and go, but substantive reclamation programs that are intended to bring fluency back to families. When we achieve that hopeful vision, then we know we're all on a path of healing.