If you've worn a pashmina scarf, pyjamas, or even cotton, you've worn South Asian fashion.
The two co-founders of Vancouver's South Asian Fashion Week want to highlight that rich legacy as the event gets underway this weekend for its second year.
Cindy Khella, 46, and Farah Hassan, 49, will welcome designers, models, and industry insiders from across the world for the showcase of fashion inspired by South Asia — the area encompassing India, Pakistan, Sri Lanka, Bangladesh, Nepal, Bhutan, and Afghanistan.
The Indian subcontinent has been a centre for fashion innovation for centuries, but in 2019, increased wealth and investment from a well-off diaspora, growing networking opportunities through social media, and a new generation eager to express its cultural heritage have pushed the fashion industry in a bold new direction.

"Before, it was mainstream designers picking and choosing pieces of South Asian traditional [work] and incorporating them into fashion," said Khella, an event planner.
"Now we're actually seeing South Asian designers on the same level as mainstream designers."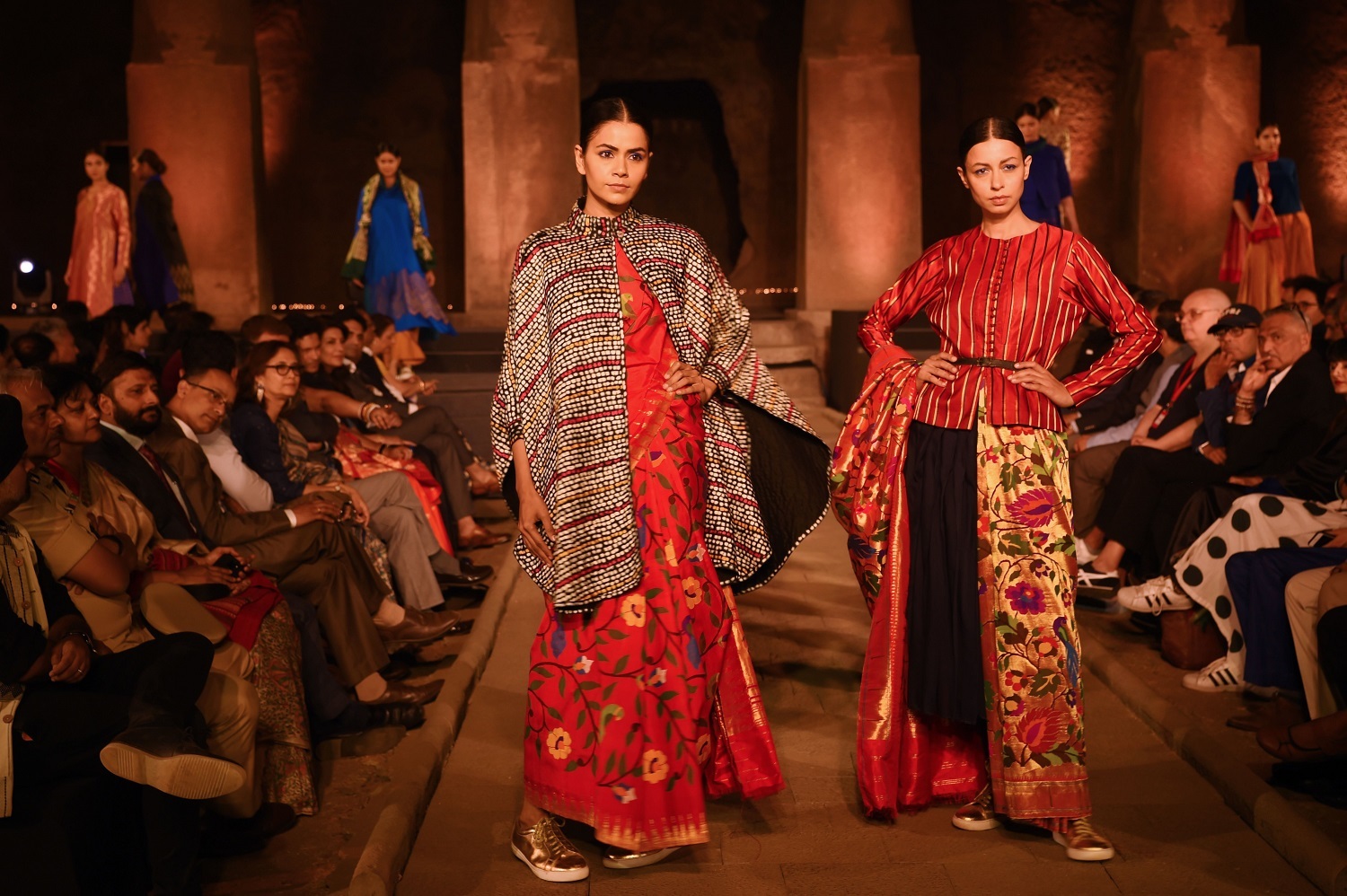 South Asian fashion is known for its vibrant colours, use of natural fabrics like cotton and silk, and meticulous handwork.

In Vancouver, the South Asian fashion scene has leaned towards high-end bridal wear, but Khella and Hassan hope to showcase a more modern look at their event, one that blends Eastern and Western styles.
"[People think] Vancouver is not high fashion but that's not right," said Hassan, a makeup artist.
"South Asian fashion has been raising the bar in Vancouver," Khella added.
"Before, people used to look to other places after India like the U.K. ... now all the people are looking to Vancouver. We seem to be a little bit more cutting edge."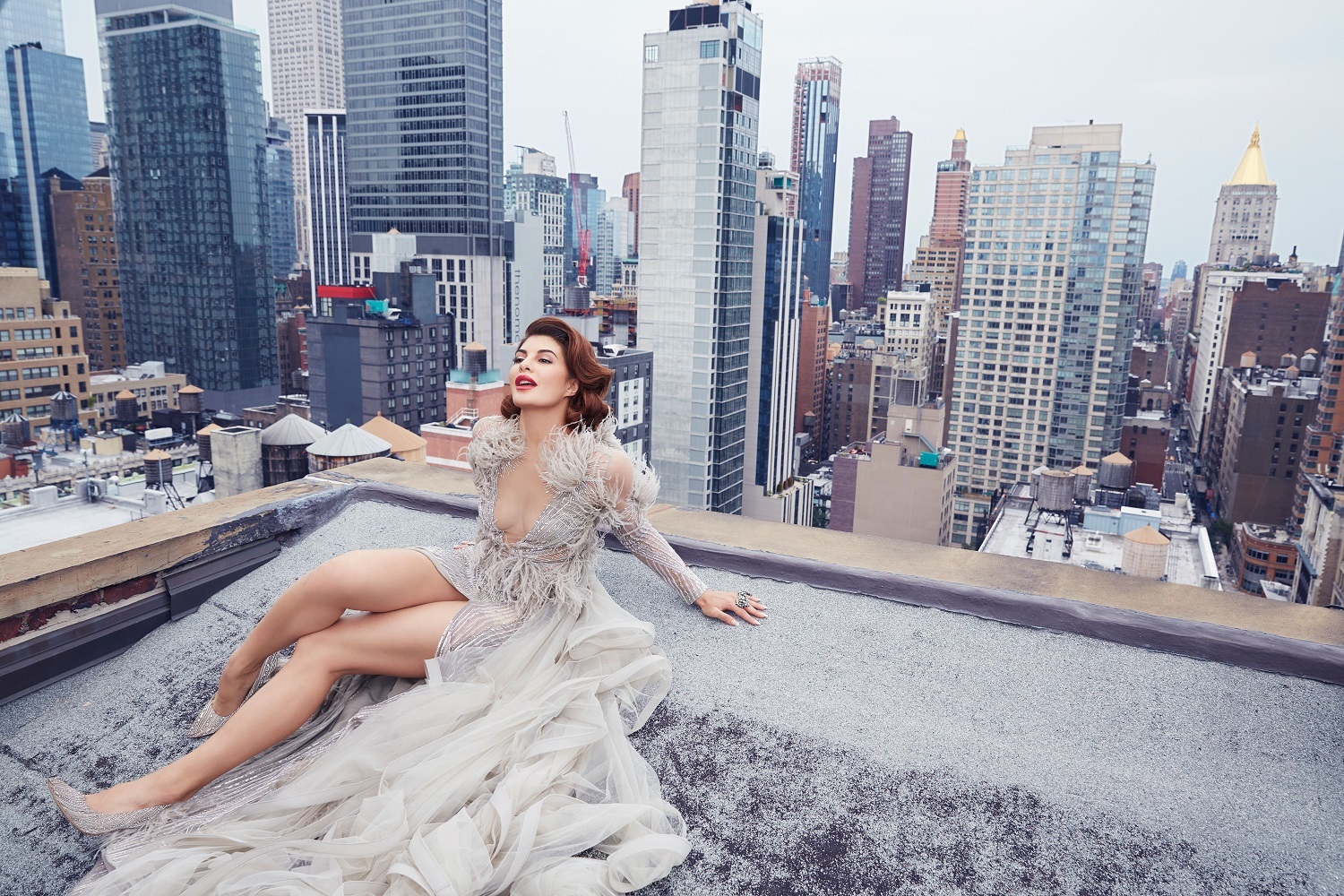 Fashion designers from South Asia, who scarcely registered on the global haute couture scene 15 years ago, are now dressing international celebrities and taking part in shows in fashion's power broker capitals of Paris, London and New York.
They're also noticing Vancouver.
This year, the fashion week is hosting Falguni and Shane Peacock, a Mumbai-based duo who have dressed Beyoncé and Lady Gaga.
They also designed one of the many gowns actress Priyanka Chopra wore to wed singer Nick Jonas last year.
This week's fashion show, March 1 to 3 at the Plaza of Nations, will see runway shows featuring international and local fashion designers, a showroom with pieces for sale, and an art lounge featuring work from local artists.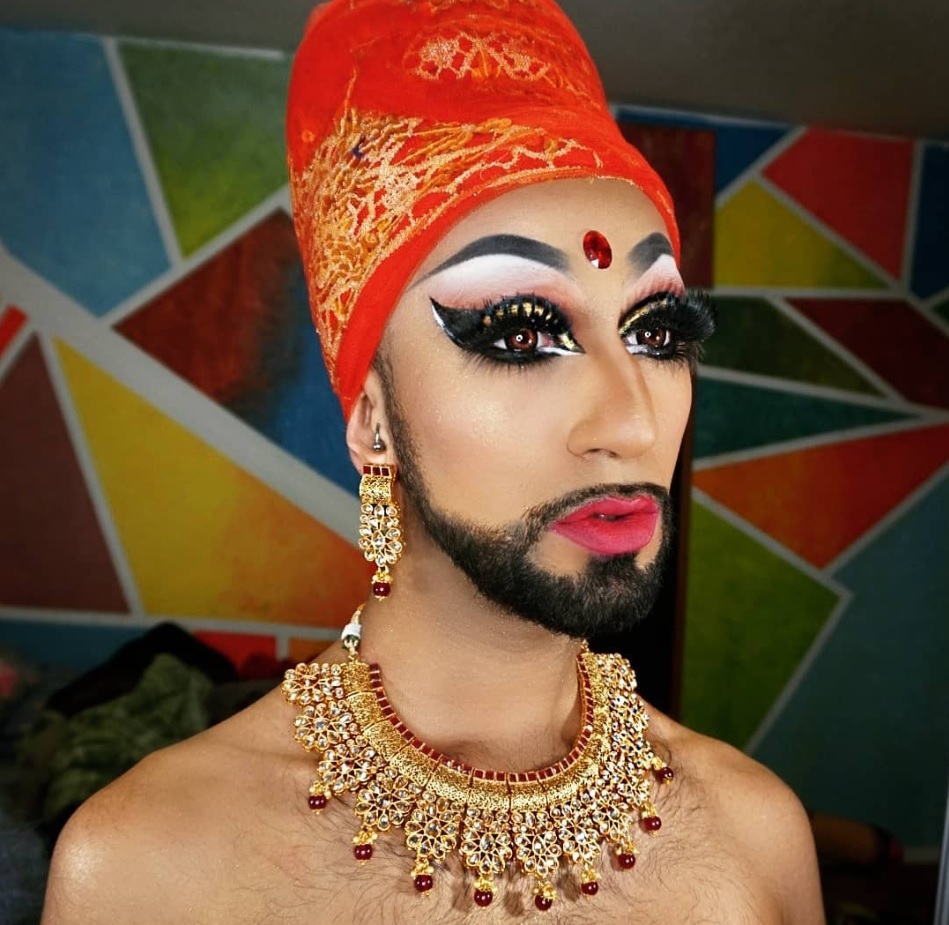 According to University of British Columbia historian Tara Mayer, who specializes in South Asian history and the global fashion industry, the event represents a decades-long revival of one of the world's most sophisticated textile centres.
The region had perfected different weaving, print-making, and dyeing techniques over thousands of years, Mayer explained. It was the birthplace of large-scale cotton production, and its designs — like loose-fitting pyjamas, an Urdu and Persian term — were copied the world over.
But British colonization, which began in the 18th century, disrupted the industry.
The British took the region's age-old technologies — particularly cotton weaving — to further the development of their own domestic textile industry. This, coupled with tariffs and restrictions Britain imposed on the colony, undercut the South Asian textile industry and led to its decline.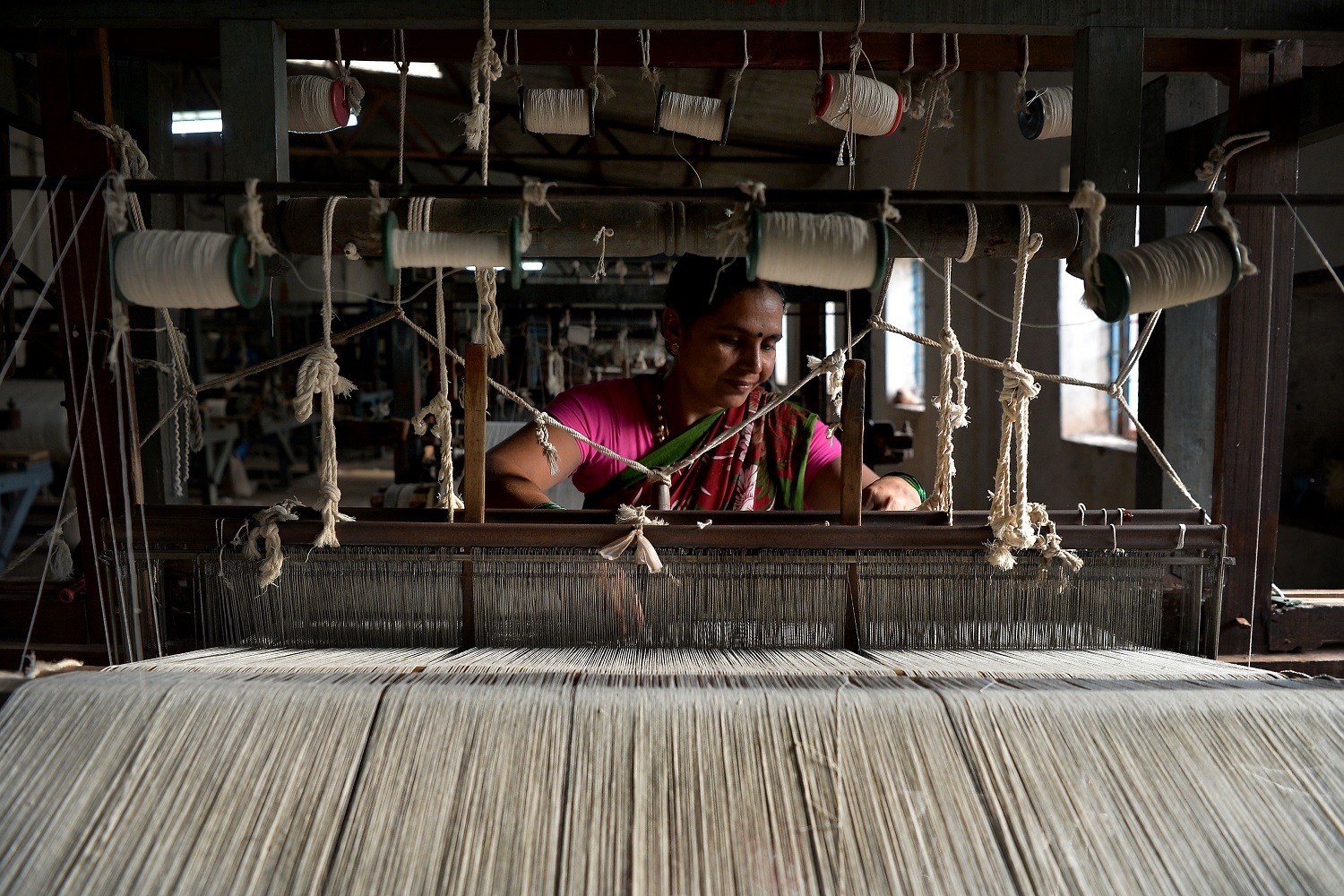 After India gained independence in 1947, its government invested in the Indian textile industry, reviving it.
In the last 20 years, freer-flowing global capital — especially from wealthy members of the South Asian diaspora — helped cultivate the luxury fashion market.
Vancouver, with its large South Asian community of investors and consumers of this fashion, has become a site of innovation.
Identity, Mayer says, is an important reason why.
The way fashion is presented at South Asian Fashion Week shows hybrid, globalized people communicating nuanced identities to the outside world.
"[It is] disrupting the simplicity of being just one thing."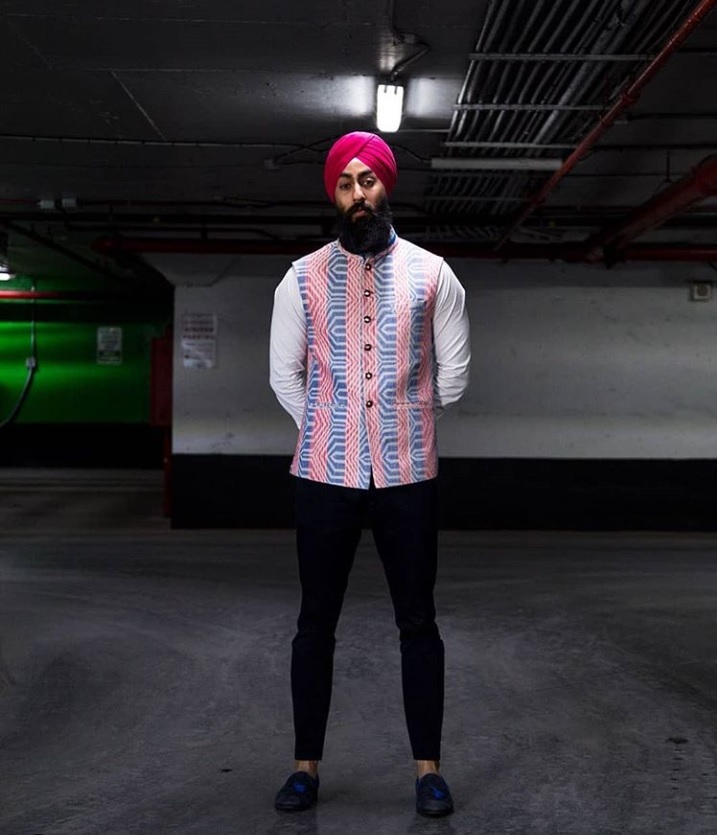 Toronto model and stylist Harjas Singh, 26, who was one of the faces of Seattle-based luxury department store's Nordstrom's 2018 ad campaign, will be walking in this weekend's runway shows.
Singh moves between two worlds, comfortable in formal Indian wear and ultramodern Western menswear.
He loves mixing the two, an aesthetic he's parlayed into success in the industry.
"Our culture is so beautiful," Singh said.
"It was important for me to share my heritage and culture and explain to people why I had long hair and a turban ... Fashion is a much easier way of sending that message."
Similarly, Humza Mian, 29, a social media personality and drag artist with close to 9,000 followers, uses South Asian fashion and accessories extensively in his style.
It's a way to stand out, he says, but also a nod to his Pakistani heritage.
"Those are the things I grew up around … and that's what I really wanted to wear."