The wail of a guitar note, sticks smashing a snare drum, glasses clinking as old friends share beers.
These are the sounds of life returning to normal.
Here's what it feels like in a sliver of the American South renowned for having supplied the world with an endless harvest of music.
This fertile crescent of American song just east of the Mississippi River, from Clarksdale, Miss., up through Memphis to Nashville, is springing back to life with blues, country and rock 'n' roll.
With vaccinations up, and COVID-19 caseloads down, Americans are increasingly confident about moving past the pandemic.
You hear it in the juke joints, rock bars and a cathedral of country music filling again with clapping, singing, maskless revellers.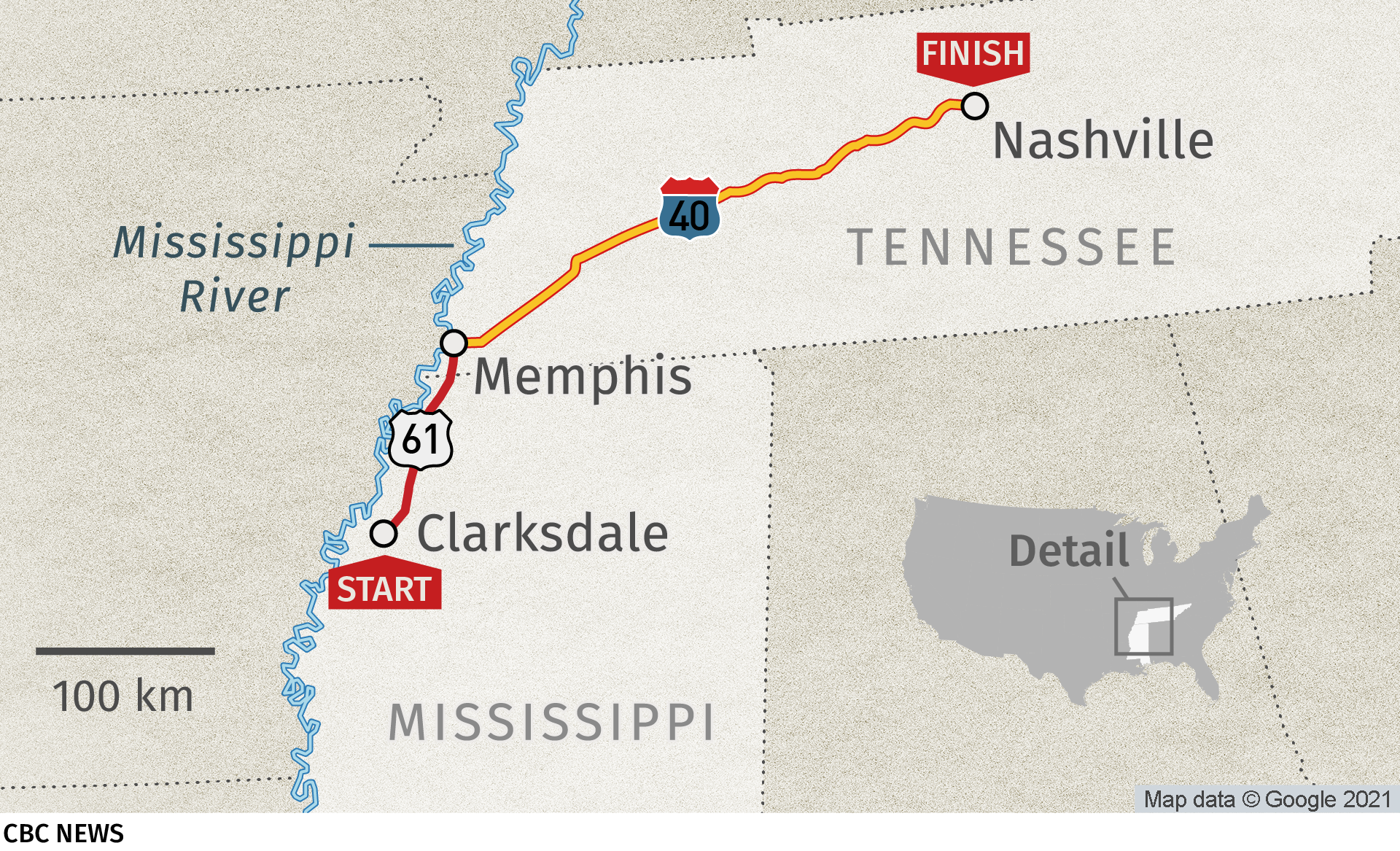 At a former cotton plantation in Clarskdale that's now a party venue, one Mississippi bluesman pondered the past year after finishing one of his first shows since the pandemic.
And he summarized it in one word.
"Hell," said the singer-guitarist Howl-N-Madd.
"Without that audience, I am lost, man. Been doing it all my life. You get used to something and it's snatched away from you. It hurts. It hurts real bad."
But now it's back. "And I love it."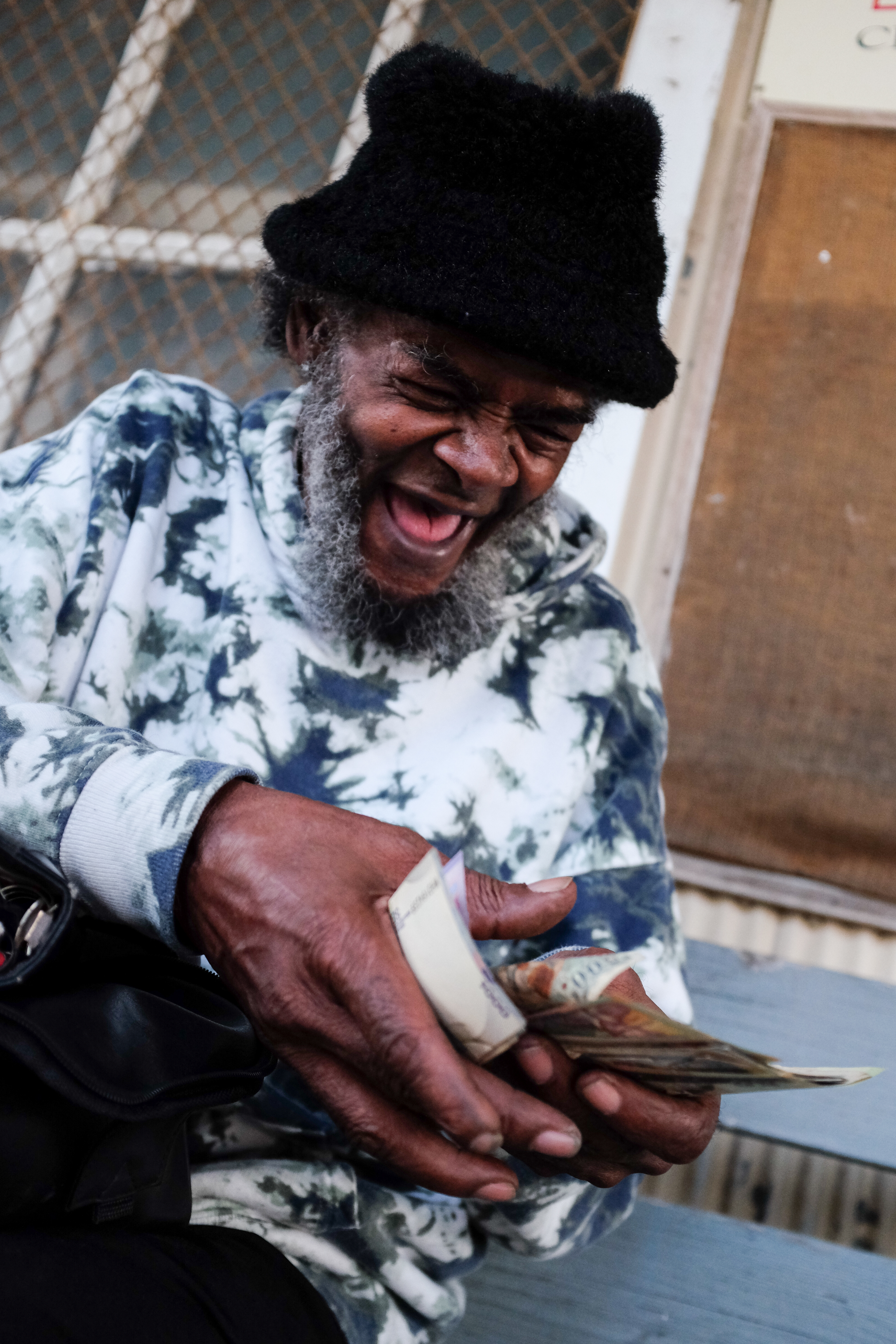 Howl-N-Madd was born Bill Perry and grew up, he says, "on a ridge a mile off a dirt road" in Mississippi. He was born into a family of moonshine-makers and cotton sharecroppers 73 years ago.
Butting heads with billy goats was a childhood hobby. Another was poring through an atlas before bed at night, listing all the cities he dreamed of seeing.
He's now been to all these places and then some, thanks to music. In a nearly six-decade career, Howl-N-Madd has played in more than a dozen countries across four continents.
He carries mementos of those travels at all times: in his wallet are foreign banknotes he's collected, including several old Canadian fives bearing the image of Rocket Richard's No. 9 hockey jersey.
He has no intention of ever stopping performances again, at least not until he's cremated: "When I stop, they'll be pushing me in that oven."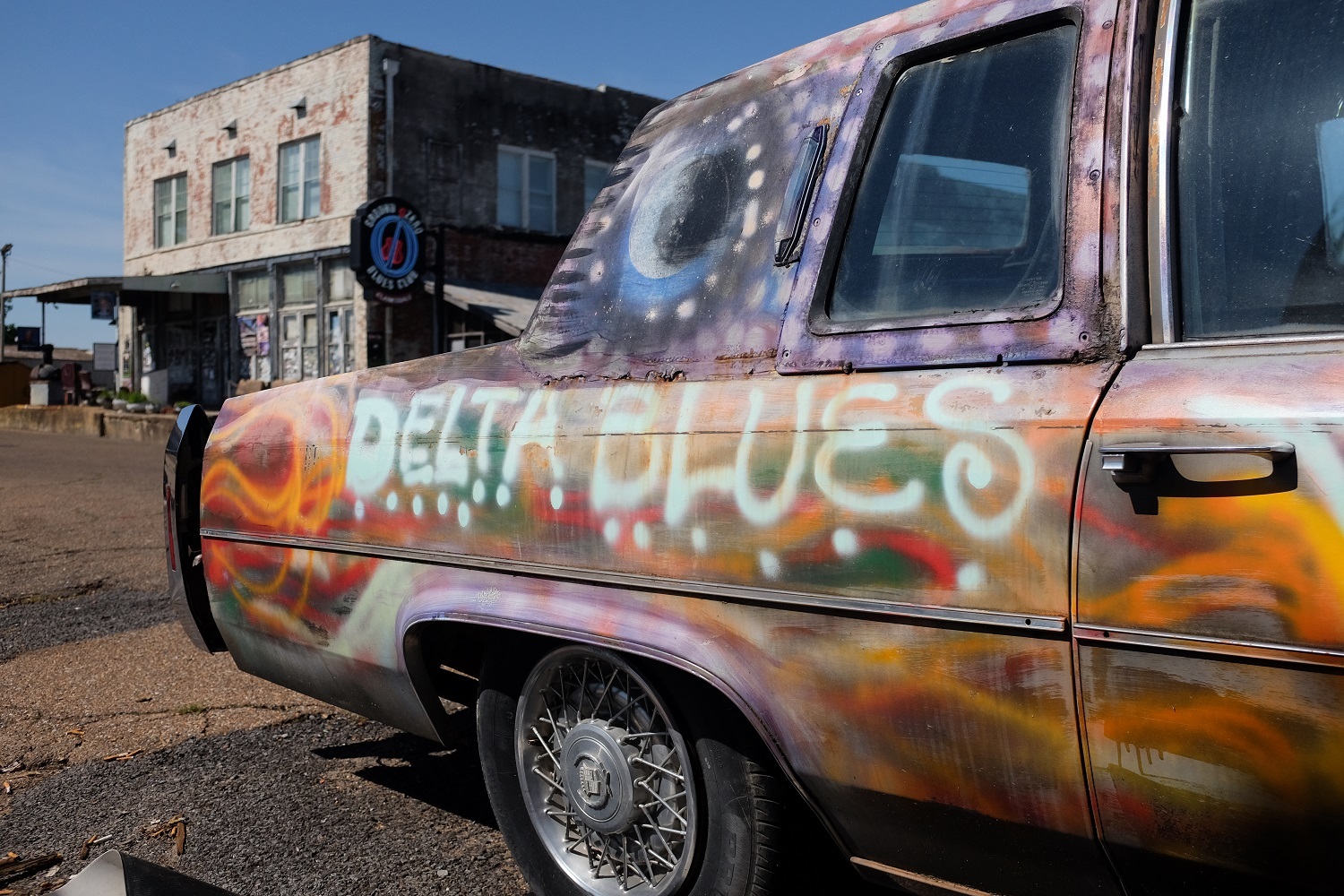 I. Clarksdale, Miss.
The story of how this region became a musical wellspring begins, fittingly, with water — an old, old body of it.
Many millions of years ago, a prehistoric sea covered swaths of the U.S. South, and left behind plankton and chalk deposits that created unusually fertile soil.
It was ideal for agriculture. And that soil became the scene of a crime against humanity: Black men and women were sold into slavery to work its fields.
The legacy of that old sea lingers even on American election maps. The ancient shoreline follows the pockets of blue in Mississippi and Alabama, where larger Black populations vote Democrat and are surrounded by Republican red.
In the late 19th century, as outright slavery gave way to the indentured servitude of the cotton sharecropping system, field songs morphed into new musical genres, including the blues.
Clubs in Clarksdale cater to the worldwide tourists who love the blues and come to hear it in its ancestral land.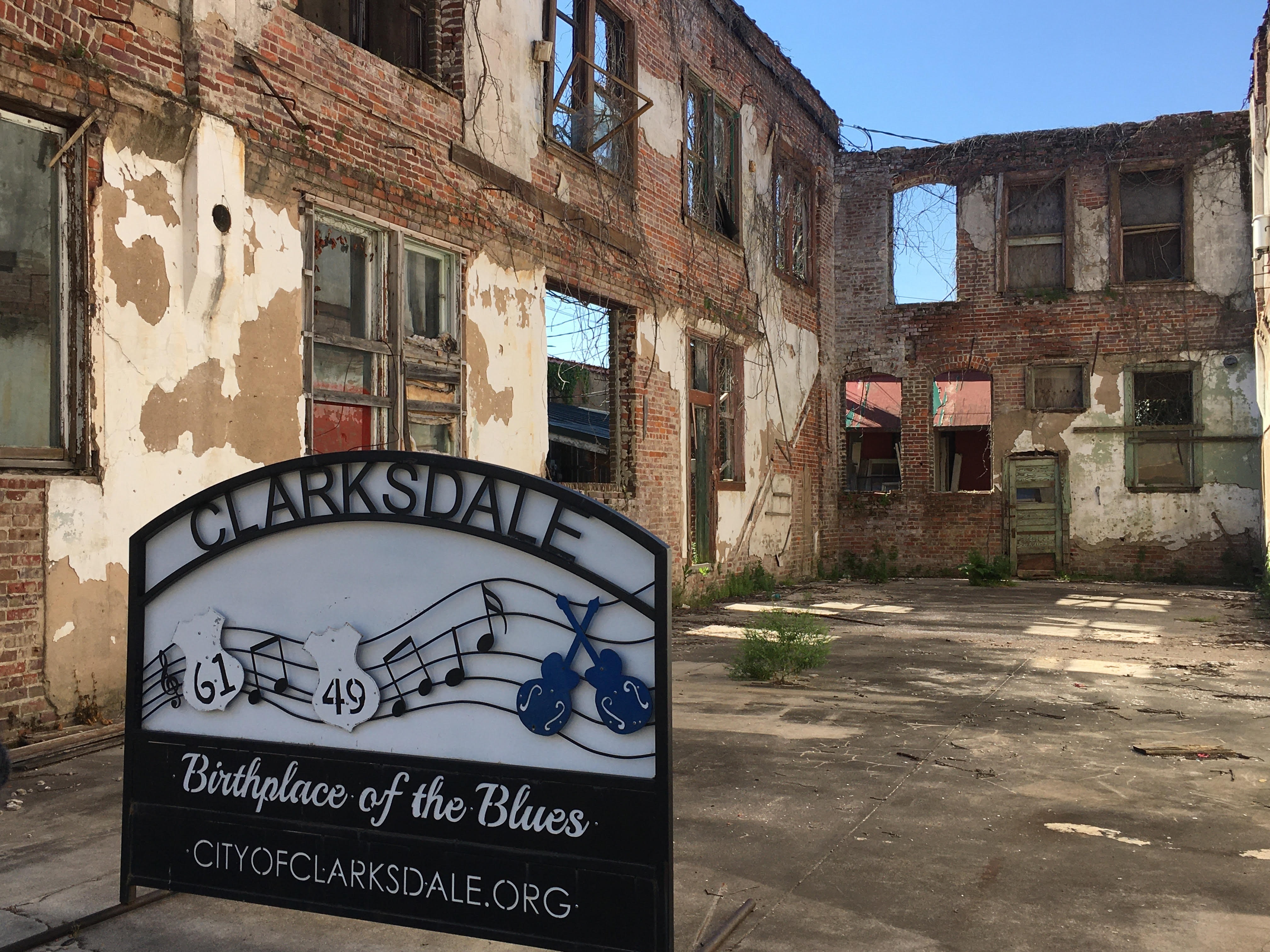 Tameal Edwards is the booking manager at a Clarksdale club co-owned by the actor Morgan Freeman. Last March, she began calling bands in a panic, cancelling bookings.
The pandemic had hit China, then Europe, then New York City. She said the prevailing attitude here was that it would never reach remote, rural, Mississippi.
Then it struck in nearby Tennessee. Edwards assumed she'd be closed for a few weeks.
The shutdown lasted more than a year.
"Oh, man. It trickled down to nothing," Edwards said.
"We went from a city that had live music every single day to only one, maybe two venues being open."
The club reopened a few weeks ago with a plexiglass shield around the stage to protect the bands.

Edwards is now longing for the reopening of international borders so foreign visitors can return; however, Canada-U.S. travel restrictions have just been extended another month.
She says when things are truly back to normal she may throw a party in the parking lot and stomp that plastic shield into oblivion.
"I'm thinking about the brighter days," she said.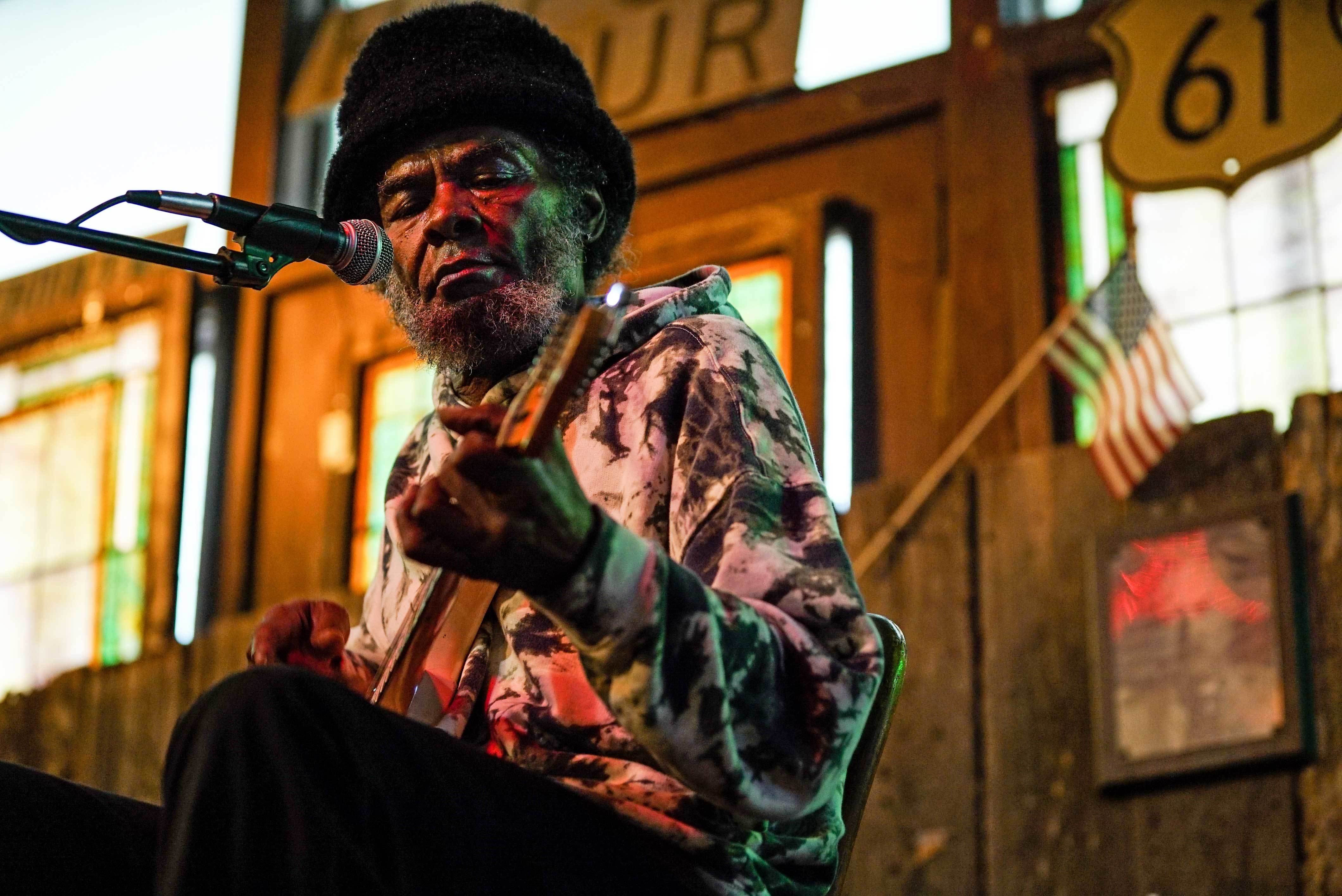 The music never fully stopped in Clarksdale.

In fact, a Canadian-American dual national, Colleen Buyers, has been working with local tourism promoters to webcast concert livestreams.
Howl-N-Madd played a couple of those webcasts with his daughter, Shy Perry.
But the duo's recent performance at the converted plantation marked only their second before a live crowd since the pandemic.
This past year was a dream interrupted for the venue owner.
James Butler had turned the abandoned plantation, once operated by his wife's family, into a venue for music and parties.
"This was going to be my retirement plan," he said.
"It worked out really good 'til COVID."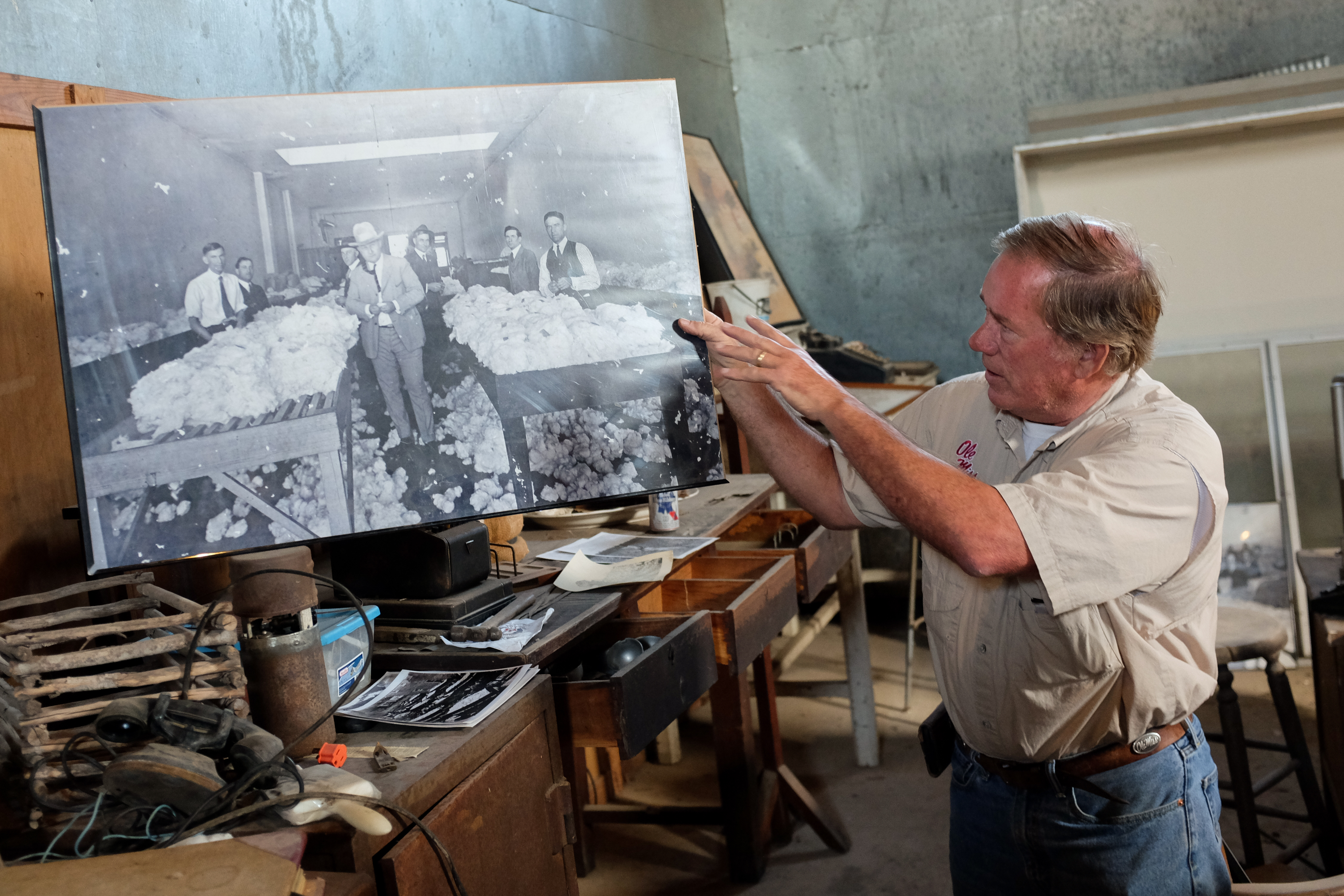 Butler has now gone back to work at a municipal job. But the parties are picking up again at his place, Hopson Commissary.

He's working on plans for tours of the property, to teach people about its history and role in the plantation economy.
The first fully mechanized cotton harvest occurred on this site in 1944, just as millions of Black labourers fled the South.
Blues legend Muddy Waters's piano player left Hopson. Waters himself fled a plantation on a set of train tracks near the current blues museum in Clarksdale's town centre.
Some area musicians changed music history close to home.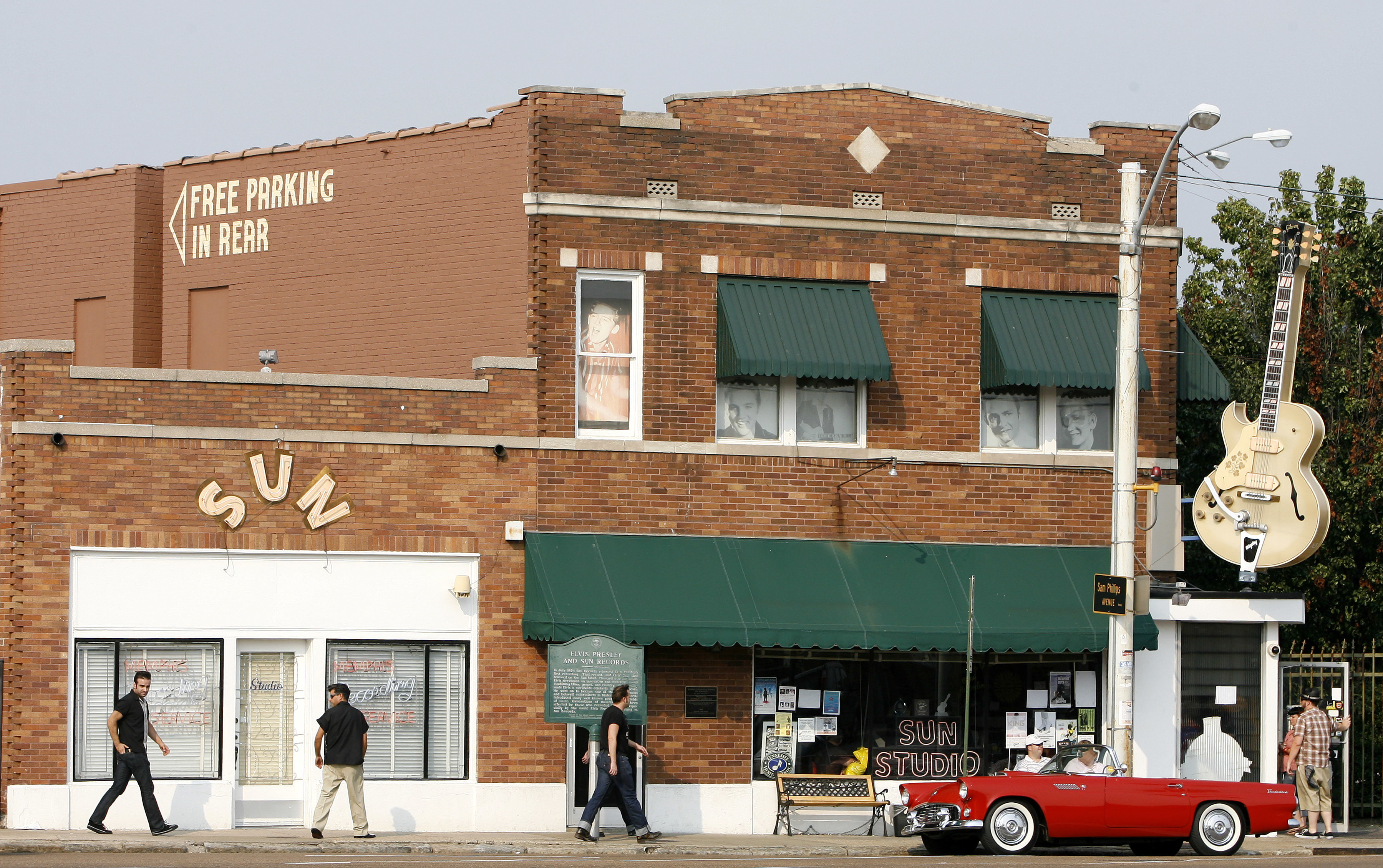 II. Memphis, Tenn.
Many of the most-famous early rock songs were recorded just over an hour's drive north, in Memphis, Tenn., in a brick building a few blocks east of the city's main party strip.
B.B. King, Howlin' Wolf, Jerry Lee Lewis and Johnny Cash all recorded in the same little storefront shop, Sun Studio.
An 18-year-old truck driver born in Tupelo, Miss., walked in one day to record a song for his mom; Elvis Presley came back for a jam session, pressed a single and triggered a cultural earthquake.
The tours stopped for a few months at Sun Studio last year. They reopened to limited groups and have been gradually building back to pre-pandemic levels.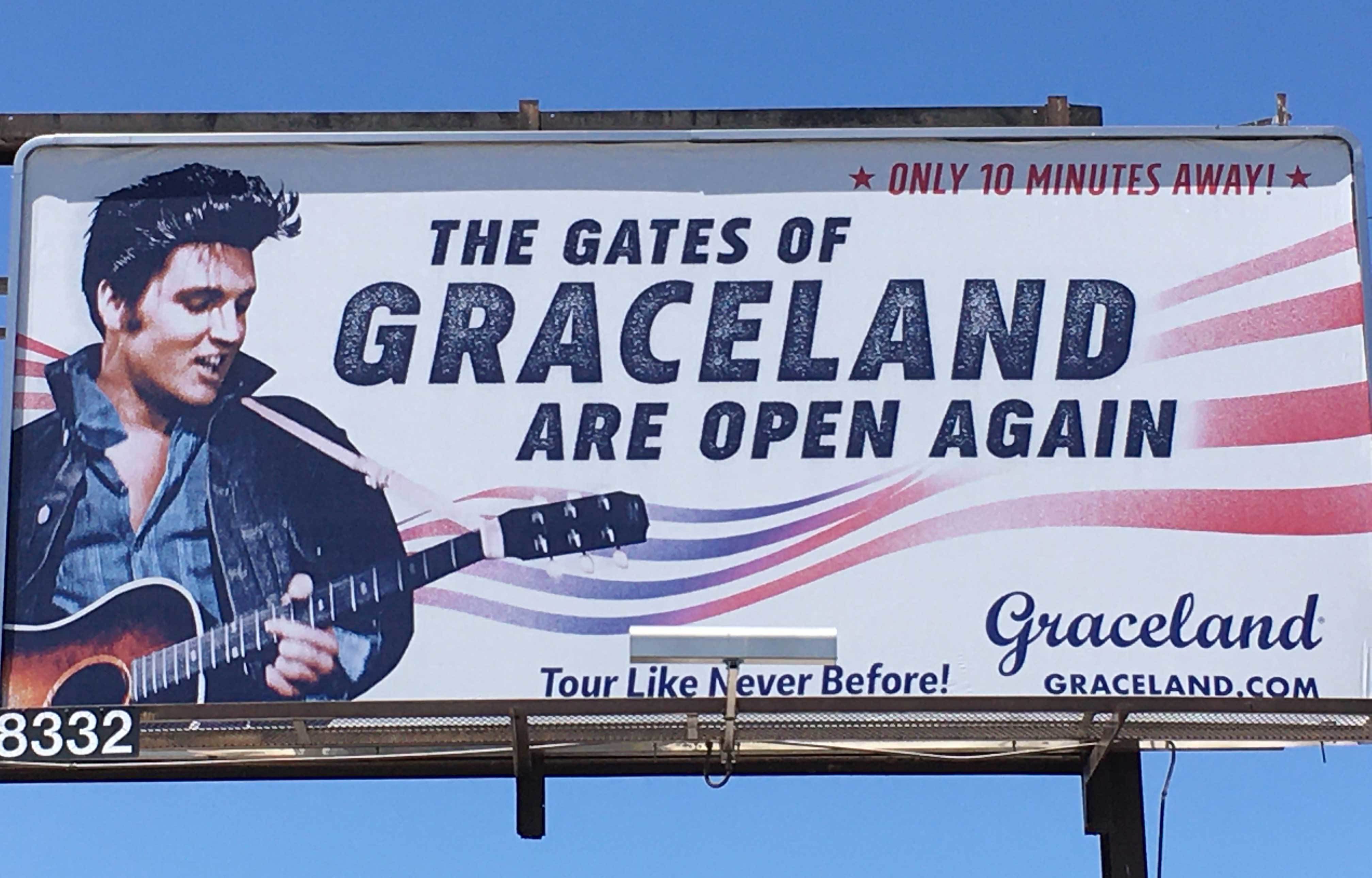 Graham Winchester gives these tours.
He shows off the vintage microphone that recorded Elvis's That's All Right Mama, Carl Perkins's Blue Suede Shoes and Jerry Lee Lewis's Great Balls of Fire.
He also gives music lessons, plays instruments in about nine bands, can rip a drum solo or a boogie-woogie pattern on a piano and sings anything from American roots to hard rock.
The pandemic interrupted all of it. He spent his time repurposing and selling furniture.
At his first live shows since the pandemic, Winchester says he's shared tears a couple of times with spectators while chatting during a break.
"There were, like, literal tears going down their eyes, which made me start crying," he said.
"It's very meaningful. It was like, 'Oh, my God, this pandemic has truly changed the way that we feel about music and how grateful we are to play it and go see it.'"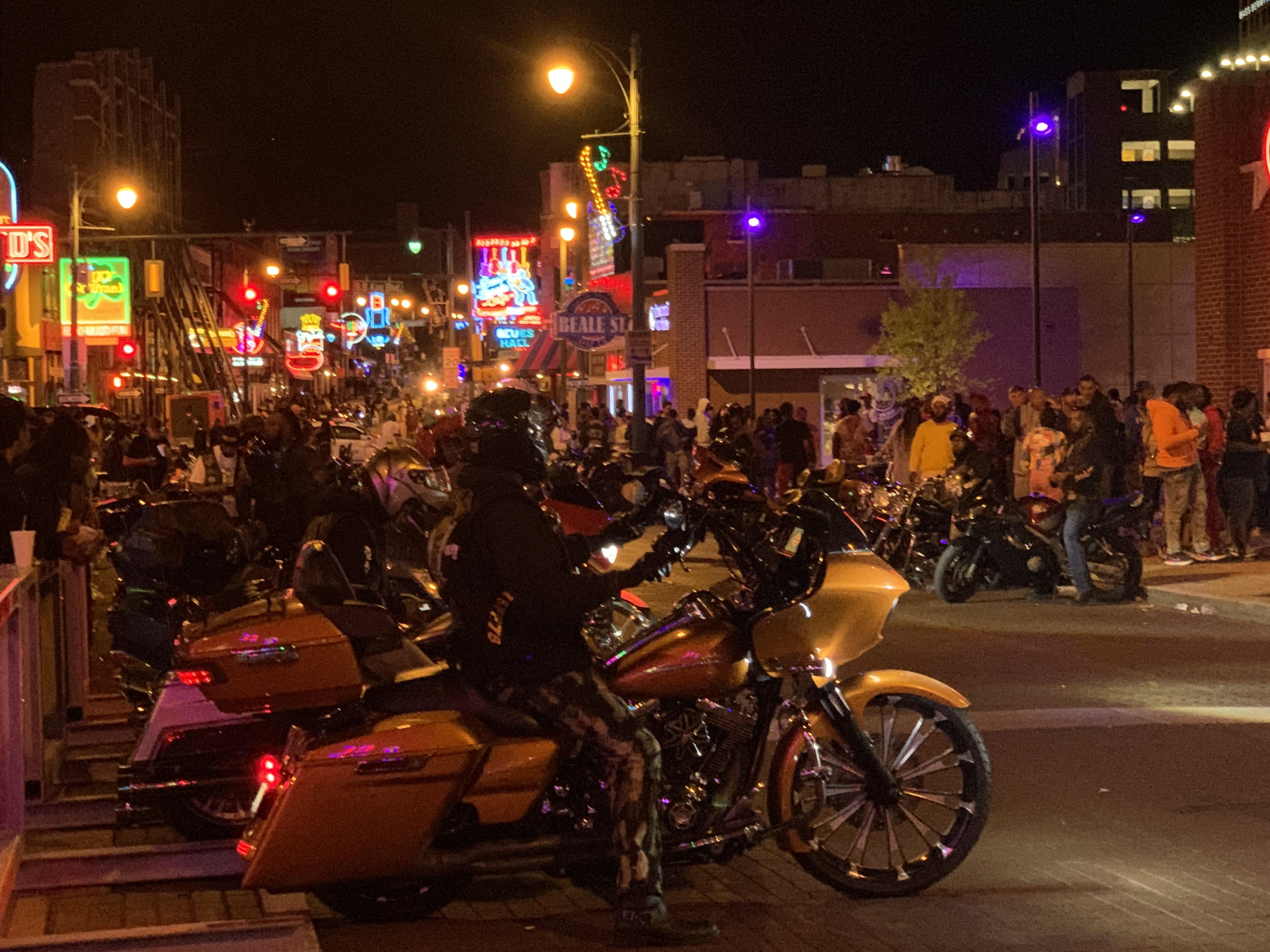 The phone rings at B.B. King's Blues Club on Beale Street in downtown Memphis where the late blues legend got his start.
It's May 13 and the boss is calling with news: President Joe Biden and the Centers for Disease Control have just announced that vaccinated people can stop wearing masks.
Bar manager Wes Walker is relieved.
He'd been berated dozens of times by patrons who refused to wear masks and were indignant at being asked to. He said it happened several times a day.
"Later [in the day] it gets, worse it gets," Walker said.
"People are just tired. People are ready to get back to their lives."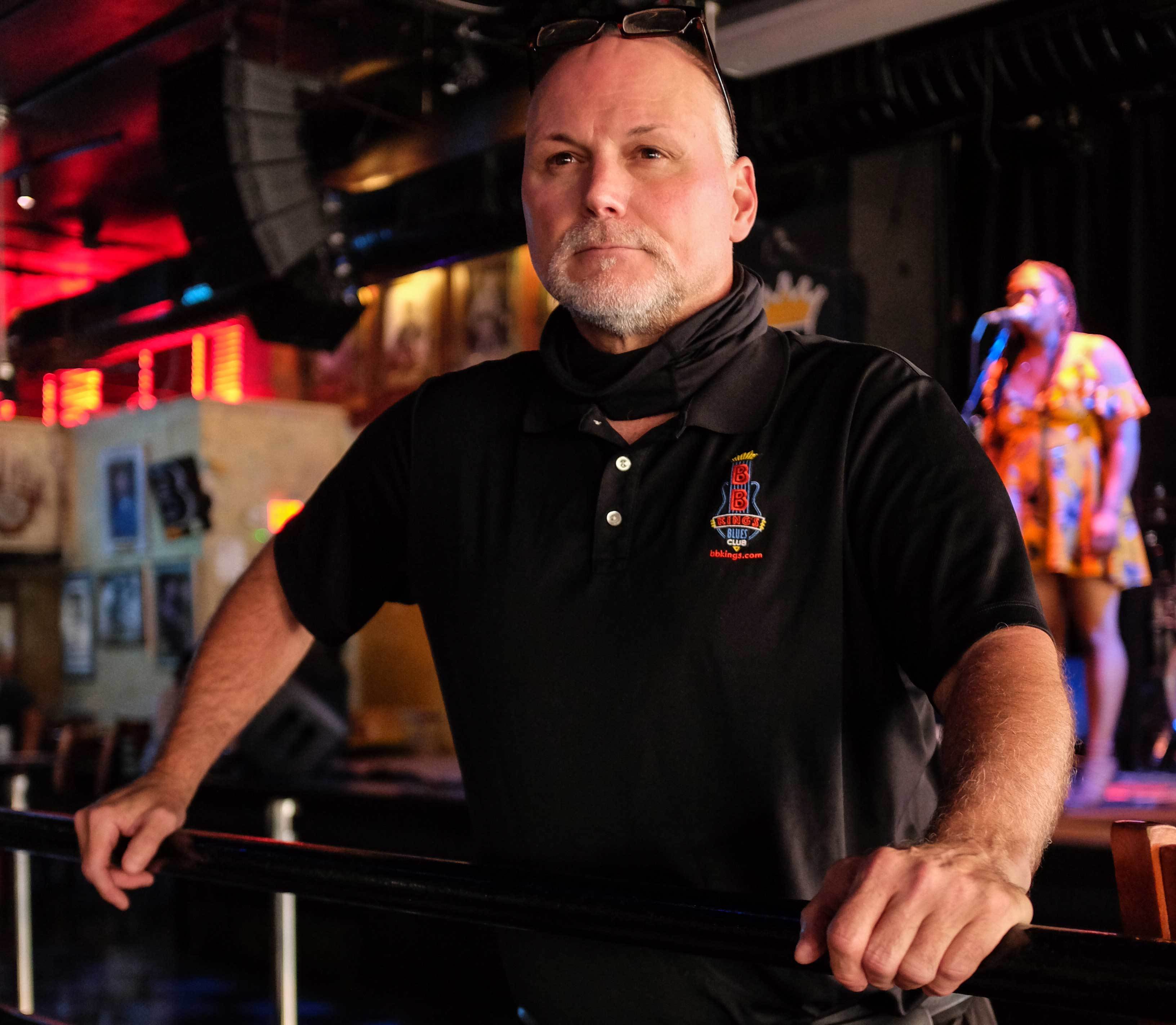 Management feared last year that B.B. King's was going to go bankrupt.
They boarded up its windows, shut down for several months, reopened, then were forced to shut again briefly during the mid-winter pandemic wave.
The bar reopened one more time and has been returning slowly to regular crowd sizes: it was back to half-capacity earlier this month by the time of Biden's announcement.
Almost nobody in the crowd is wearing a mask, for reasons completely unrelated to Joe Biden. Masking guidelines were routinely flouted on Beale Street.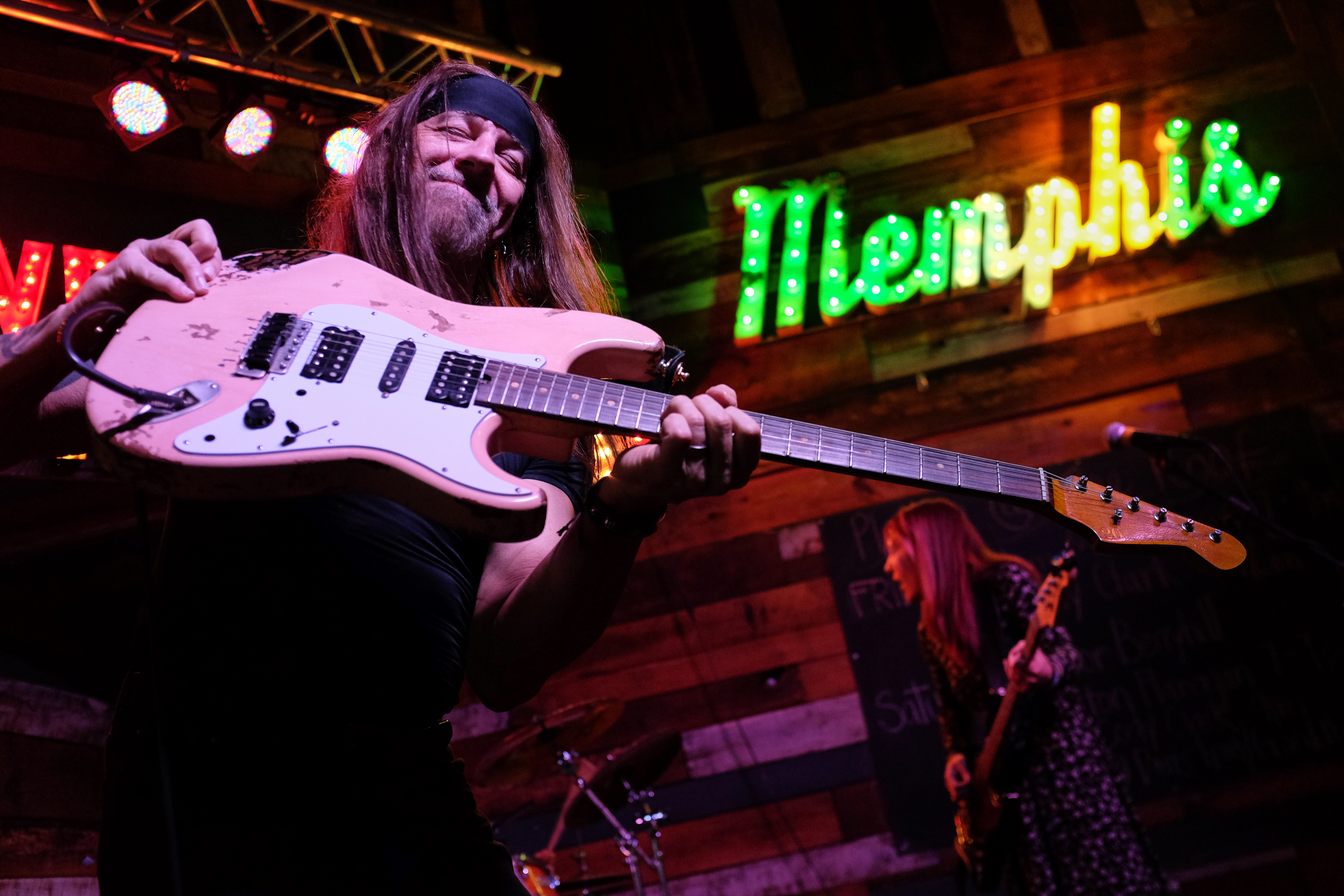 At another bar down the street, a husband-and-wife duo are back on the stage after a rough year.
At one point, they found themselves grateful for a gig where they were served a meal and paid $20 each.
"It was horrible," Andy McCullough says of the last year.
He lost both of his parents to COVID-19.
He's usually busy with an uncommonly eclectic schedule: he plays guitar in a half-dozen shows a week with the band Roxi Love and also coaches pro wrestling.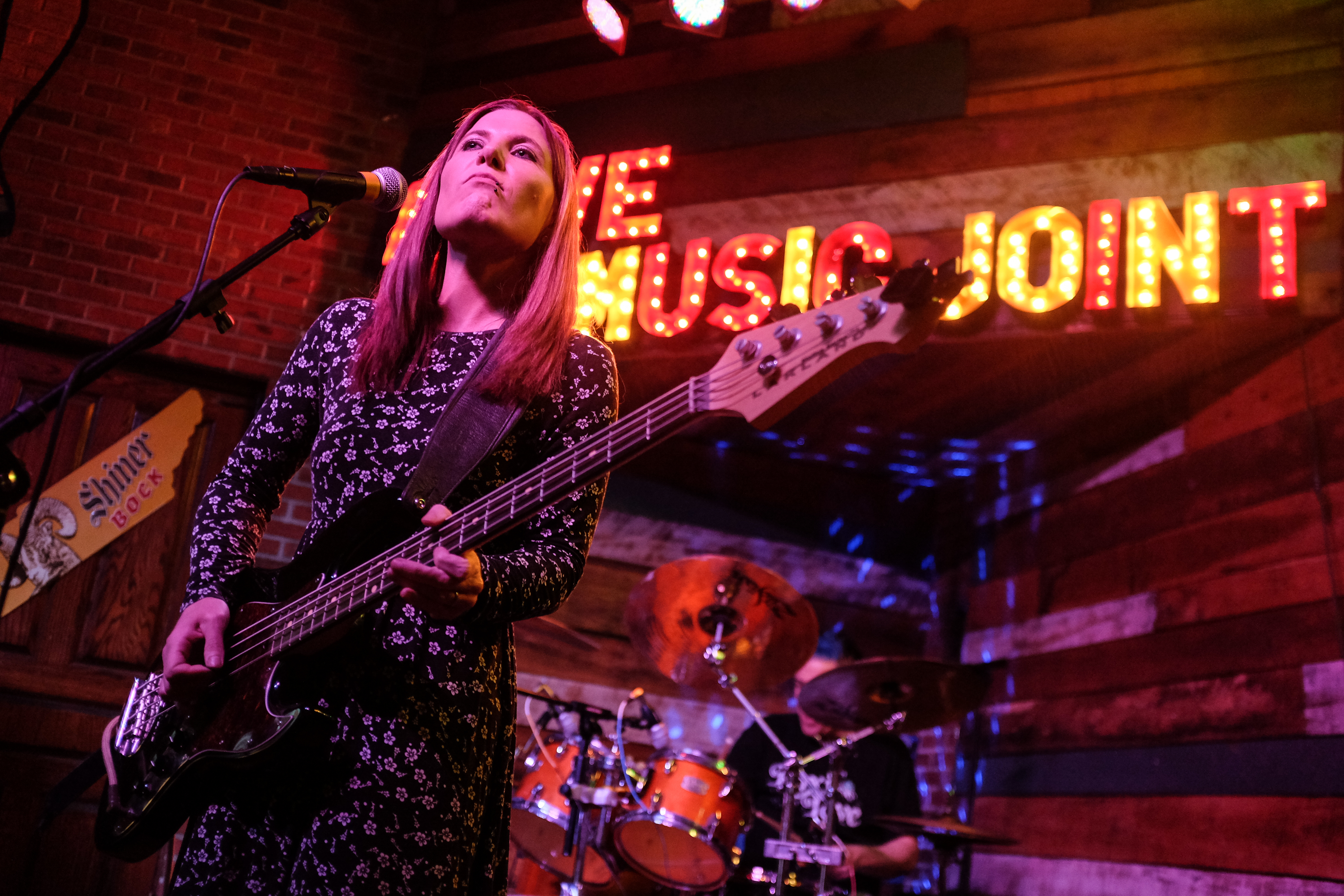 McCullough used to wrestle on the local circuit and on the same night would race from one gig to another, wiggling out of wrestling tights into his rock stage outfit.
He's now 58 and figures he's done with fights because he's too old to get body-slammed and pile-driven. At the very most, he figures he might do a farewell match in which he gets clotheslined a couple of times.
His dual career has allowed him to cross paths with Memphis's two legendary Jerrys — the rock star Jerry Lee Lewis and the wrestler Jerry "The King" Lawler.
Now he shares a stage with his wife, Traci McCullough, Roxi Love's lead singer. She says she's shy but comes alive on a stage.
"Last year was the most depressing time in my life. Because this is all I've ever done. I don't have another job. I do this," she said.
"I literally broke down and cried one day. I was like, 'This is stupid. It's just stupid.'"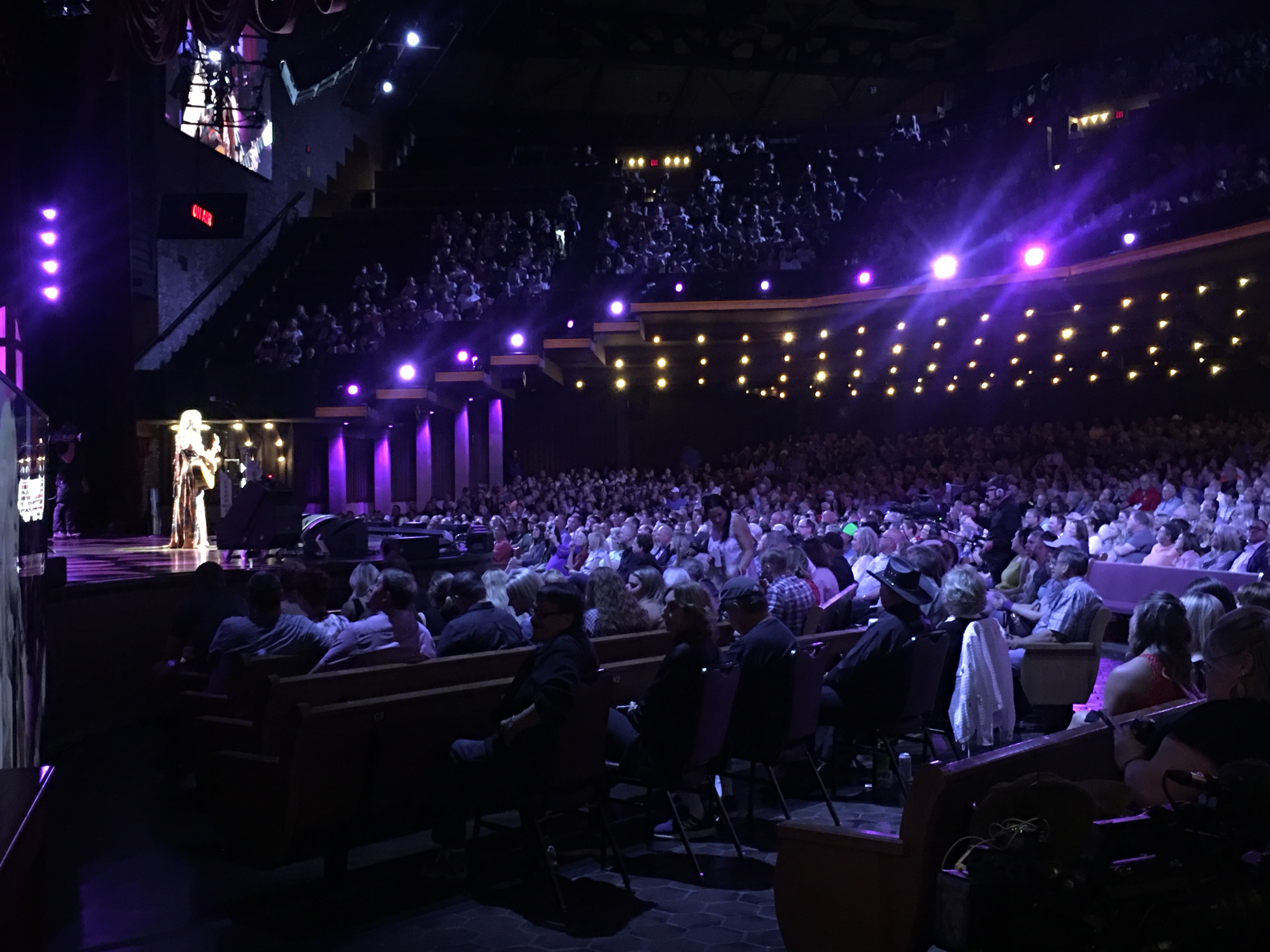 III. Nashville
A few hours east in Nashville, in the cathedral of country music, the pews are packed again. The Grand Ole Opry has just reopened to full capacity.
That's after a year of shows to an empty hall, then a partially filled one, continuing its string of uninterrupted weekly broadcasts that began in 1925.
Before a show, Grammy-winning bluegrass star Rhonda Vincent drops by the office to give an Opry official crayfish that she caught in the lake near her home.
She'd spent a lot of time on that lake during the pandemic. It was the most time she'd ever been at home with her husband of 37 years.
Her musical career began in childhood, as a fifth-generation musician who began playing in her family band.
The break was fun — for a while.
But the novelty of being home wore out. She and her family also got COVID-19 — she said they didn't feel many symptoms.
"I think everyone was, after a while, it's like, 'Don't you need to do something? Don't you need to go somewhere?'" Vincent said.
On this night, she performs a parody song about the pandemic, a twist on the tune written by Nova Scotia-born Hank Snow, I've Been Everywhere.
Vincent's version, I Ain't Been Nowhere, is a 392-word journey into the boredom of pandemic life and she professes to being nervous before the show about memorizing its laundry list of lyrics.
She performs it without a hitch, to thousands of almost entirely unmasked concert-goers.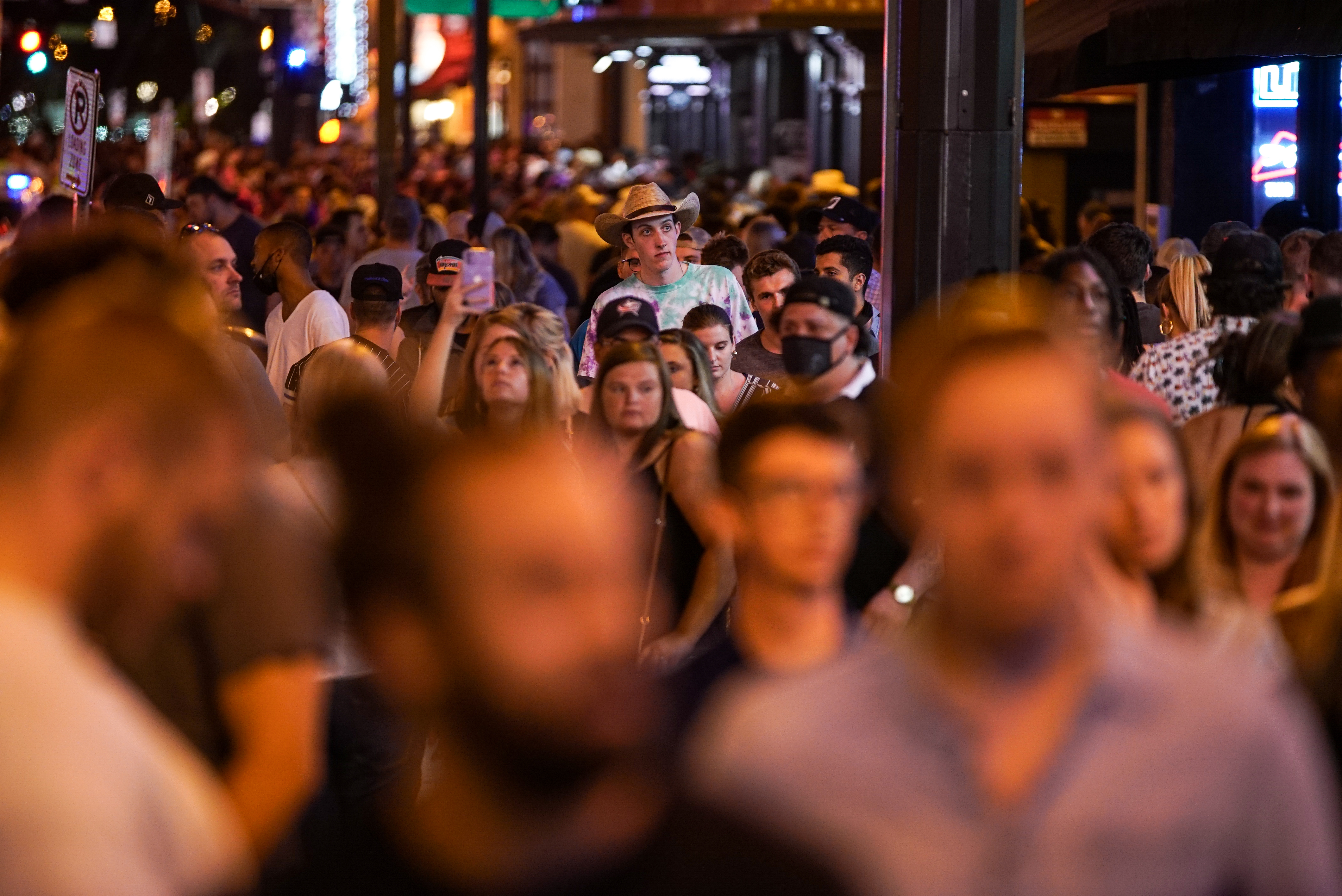 Will this sweet note last?
In downtown Nashville, the bars are once again jam-packed and loud. Men holler and trucks honk at bachelorette parties rolling by on double-decker buses.
In this sea of faces, there's hardly a mask in sight.
It's like COVID-19 doesn't exist.
Yet it does. This region is still recording thousands of new cases a week. The Deep South is also the least-vaccinated area in the U.S., its rate of people with a first dose way lower than Canada's.
Some partygoers said in interviews they're not assuming this pandemic is over.
But they do think it's time to try returning to normal.
"We're taking baby steps," says one cowboy-hat-wearing tourist from Pennsylvania, Bill Goff.
"Always in the back of your head it's like, 'Is there a variant that may potentially make me sick again?' So it is worrisome.
"But it's life. I need to live my life. I'm glad we're down here."
Not all of the musicians have gotten their shots.
Howl-N-Madd and Winchester have. Winchester laments that COVID-19 has become political here and blames that for lower vaccination rates in some conservative areas.
Vincent hasn't gotten a shot yet. She says that when her whole family got COVID-19 it was nothing worse than a cold.

Andy McCullough says he might get vaccinated but hasn't decided on it yet, even though the virus claimed both of his parents.
This pandemic has had the circular pattern of a blues shuffle.
A series of chords keep repeating themselves in a standard blues shuffle, over and over. They move from low to high, then back to low, again and again.
Speed that pattern up, and you get early rock 'n' roll.
Now the region, and the country that created it, are hoping that sweetest note, the high point at the end of the shuffle, might actually last forever.