I have never been a fan of winter.
Everything is that much harder: the clothing, the boots, the shovelling, and just getting around town. Nothing, though, could have prepared me for last winter and Snowmageddon, the name we've given to the historic blizzard that hit the St. John's area and much of eastern Newfoundland.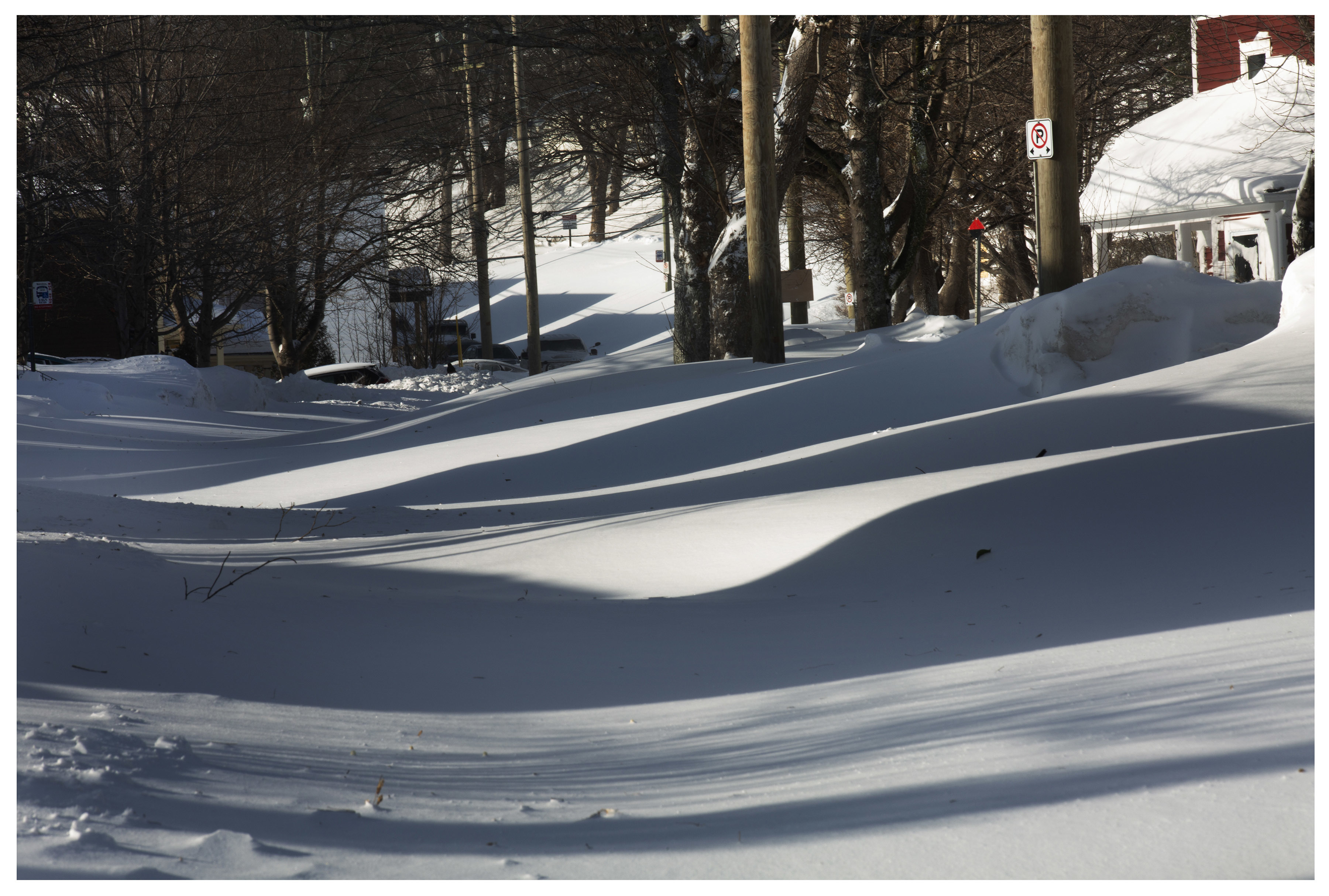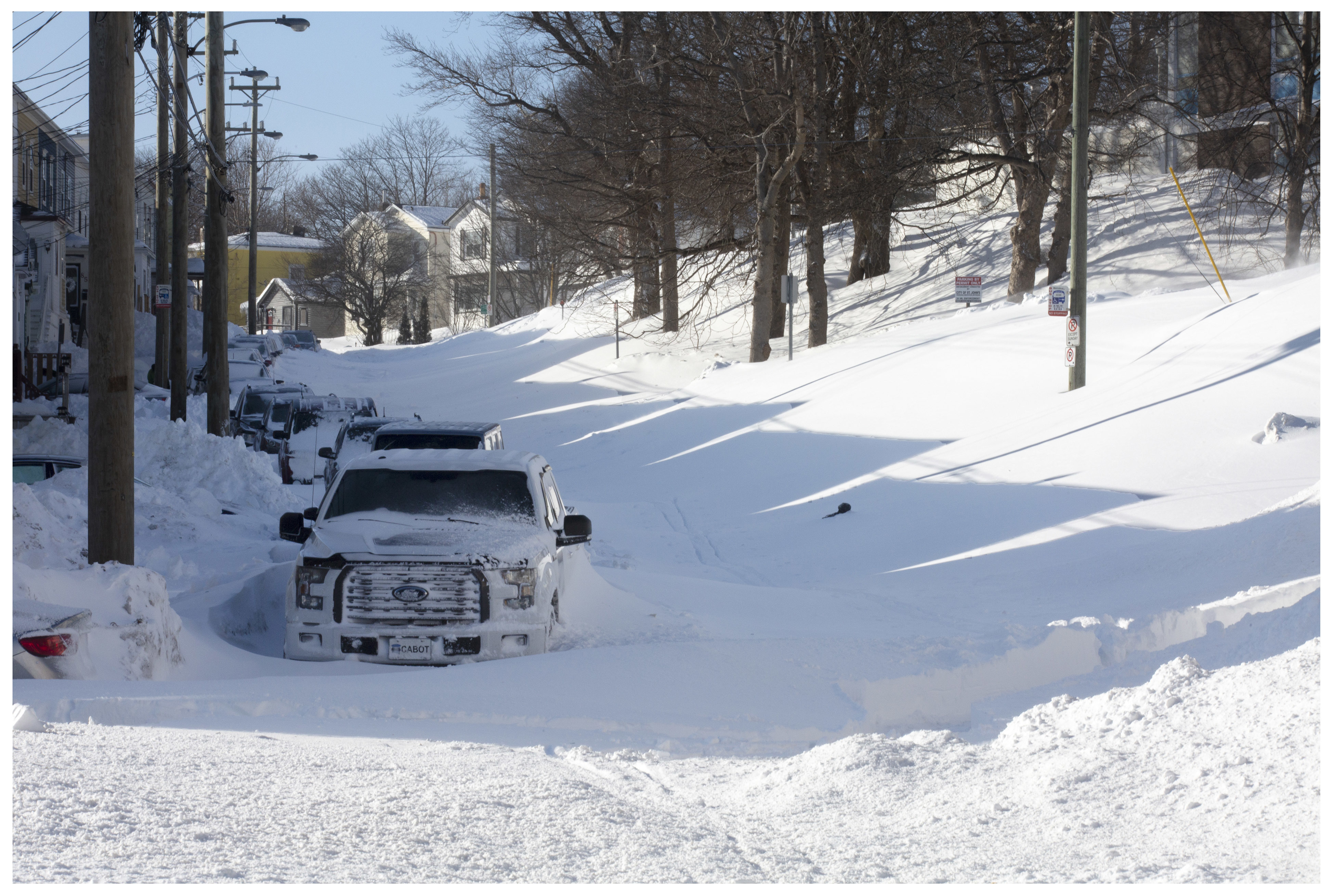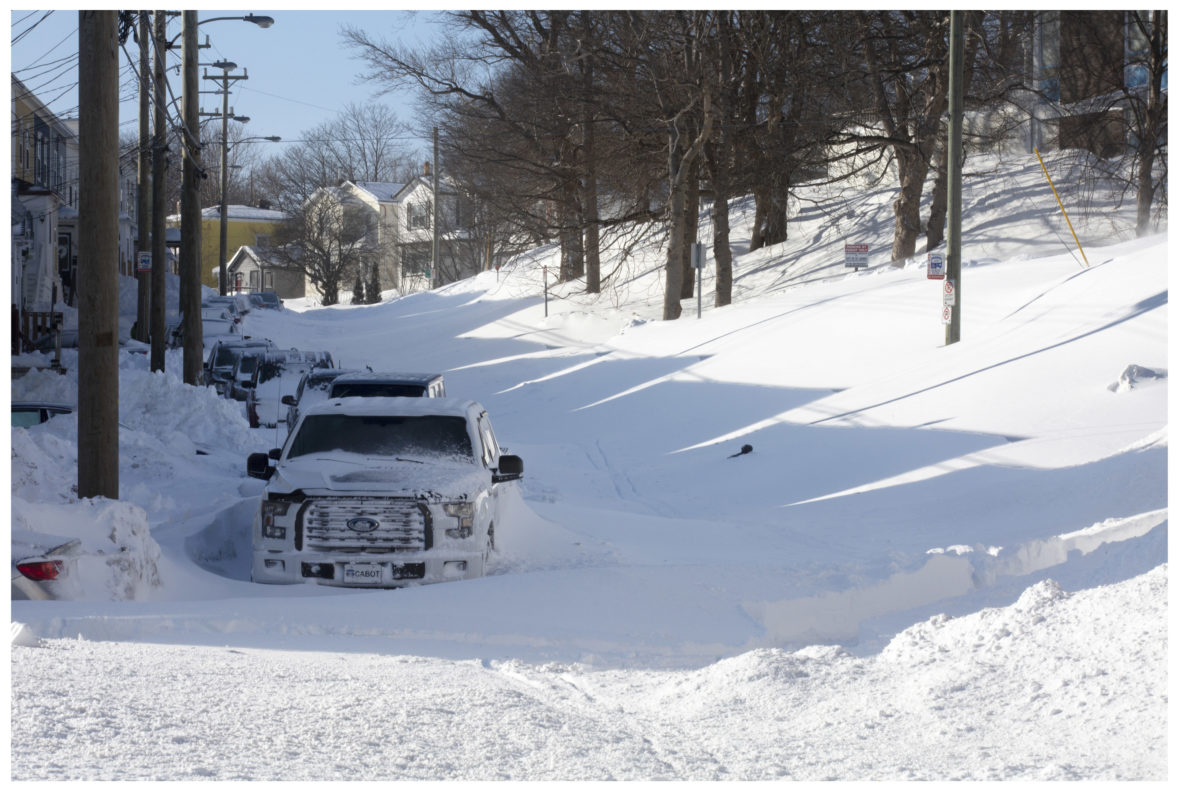 The day the forecast storm began — Friday, Jan. 17 — I was prepared.
A blizzard was coming, so schools were closed in advance and my boys were home. My wife, a nurse, had finished her night shift before the storm really got started. We would ride it out together.
As lunchtime approached, our little dog started crying to get out. The boys got dressed and figured they would get him out for at least a little walk. It didn't last long; the snow was too much for his little legs.
The storm worsened overnight. Plows were called off the road as hurricane-force winds whipped snow into wall-high drifts. The next morning, the storm had dissipated and the sun was shining, but our driveway and nearby streets were filled with about 80 centimetres of snow.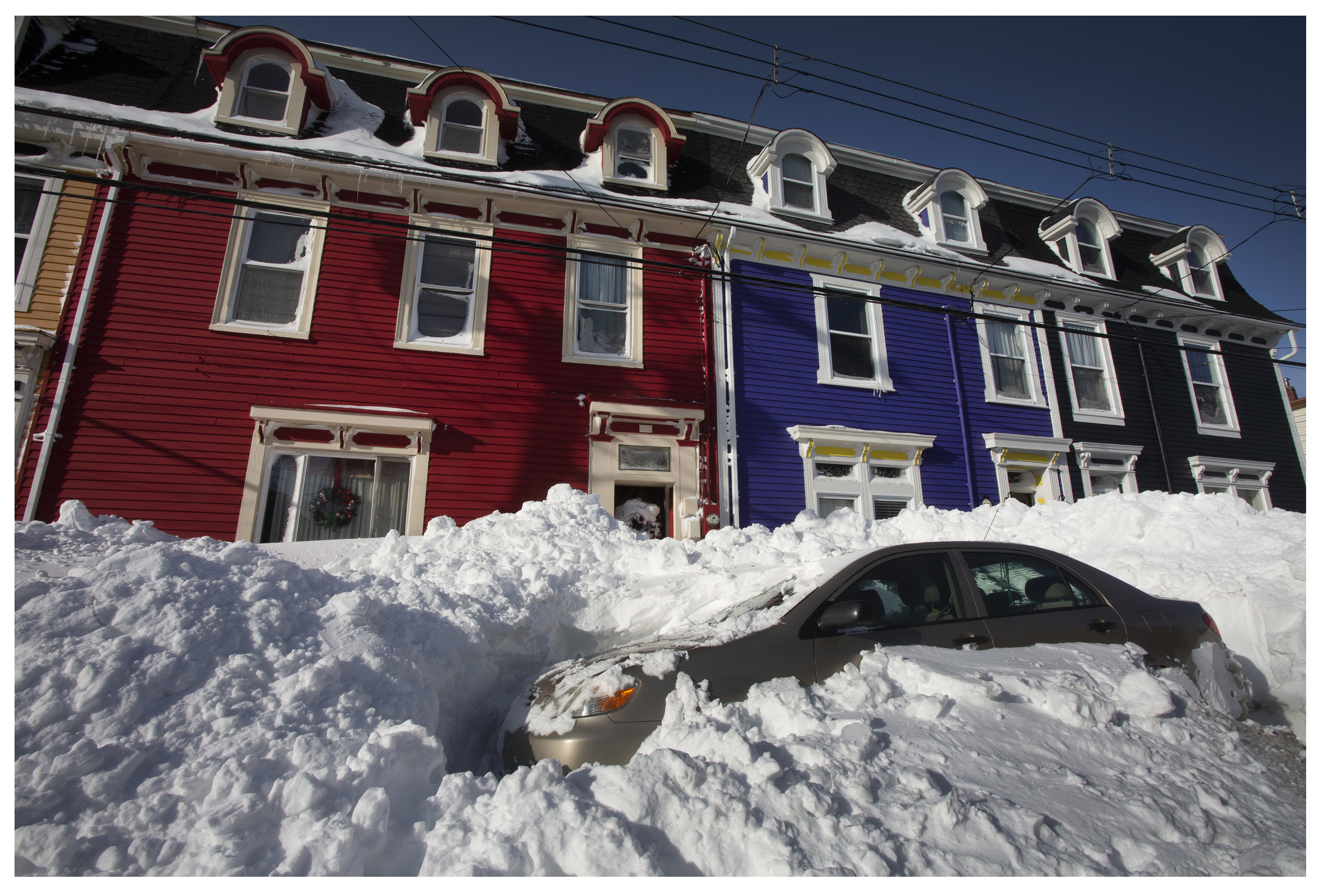 Media outlets who had been looking for pictures of the storm were calling. I put on a pair of snowshoes and made my way up Craigmillar Avenue to document the event.
Then we started on our driveway. My wife, along with any of her colleagues who could manage it, was called into work, and she felt that once she could get to a main road, she would get there.
By late afternoon, she did. A number of her co-workers were able to snowshoe or ski to the hospital.
Sunday dawned, bright and clear, and by then several of the roads in St. John's were now passable. Amid the state of emergency, as a photojournalist, I had to go to work.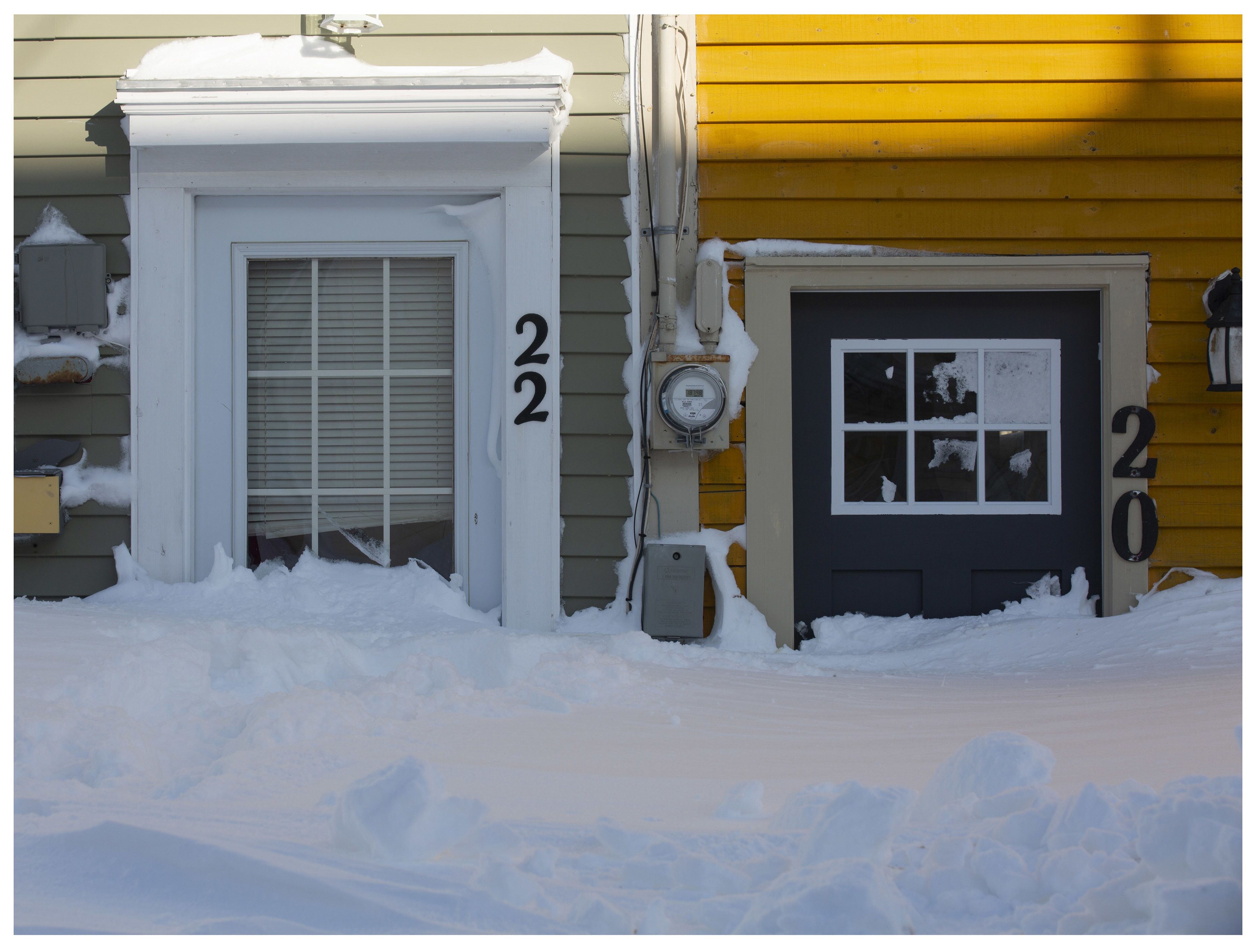 I hiked to the downtown area to capture photographs of the snow event that would go down in history.
I found many people out and about.
In fact, there was almost a carnival feeling.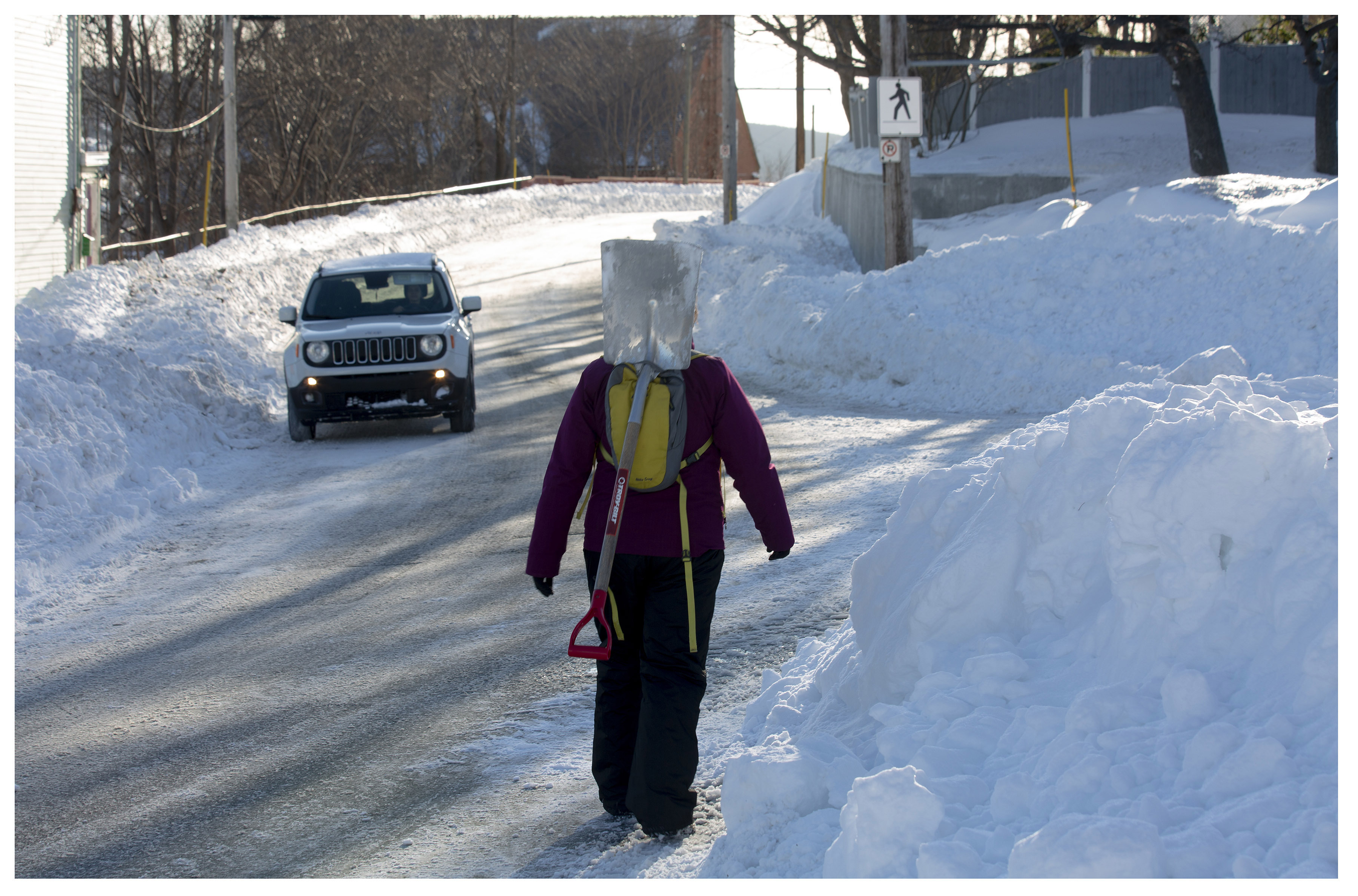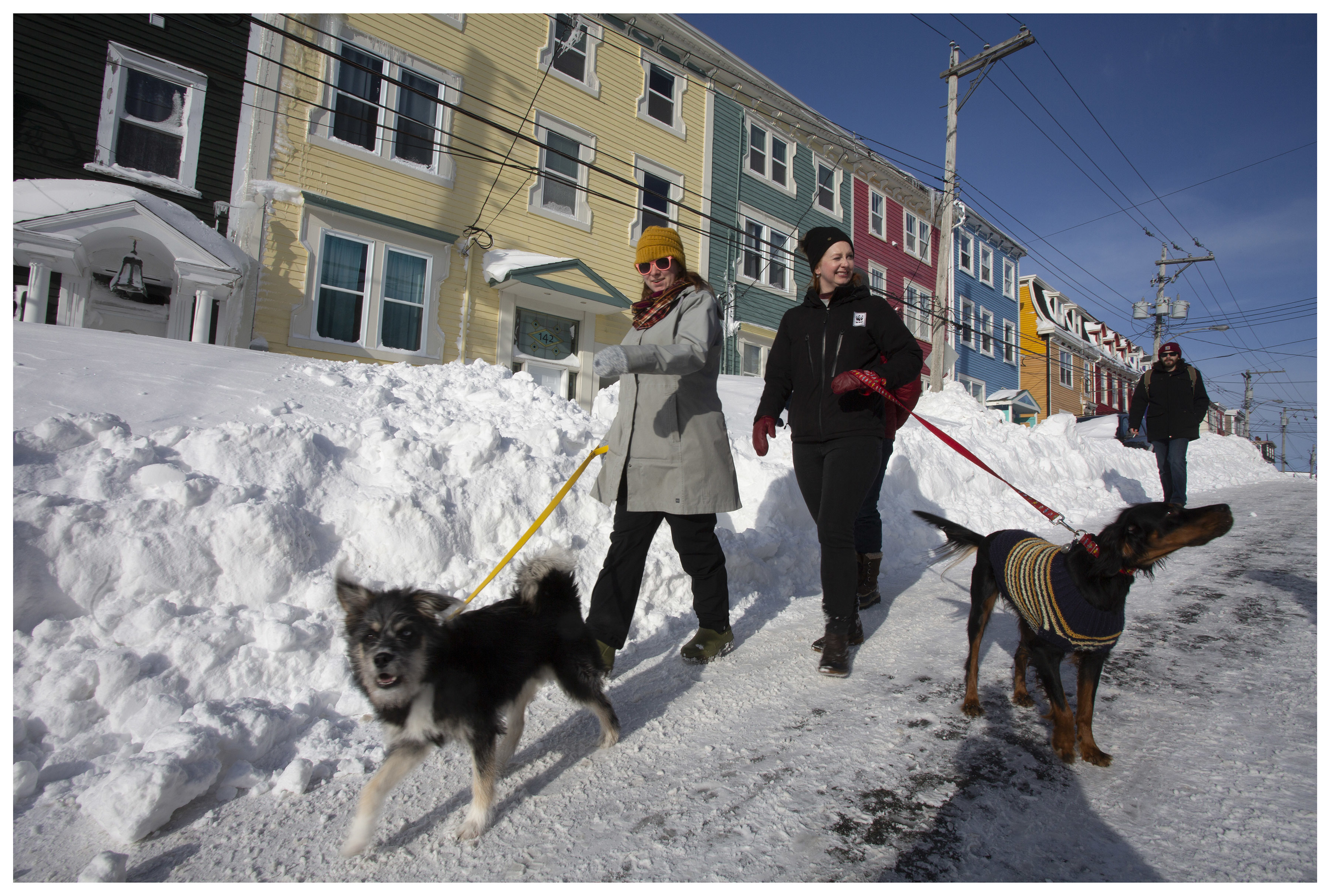 Neighbours were banding together to shovel out cars and doorways. Some were walking dogs.
Everybody seemed to be smiling and talking to others. Folks were generally jovial.
I passed a lineup at one of the few open convenience stores. People were laughing and joking with each other.
I heard one man call out to another: "I hope you left some beer and storm chips for me!" The crowd laughed.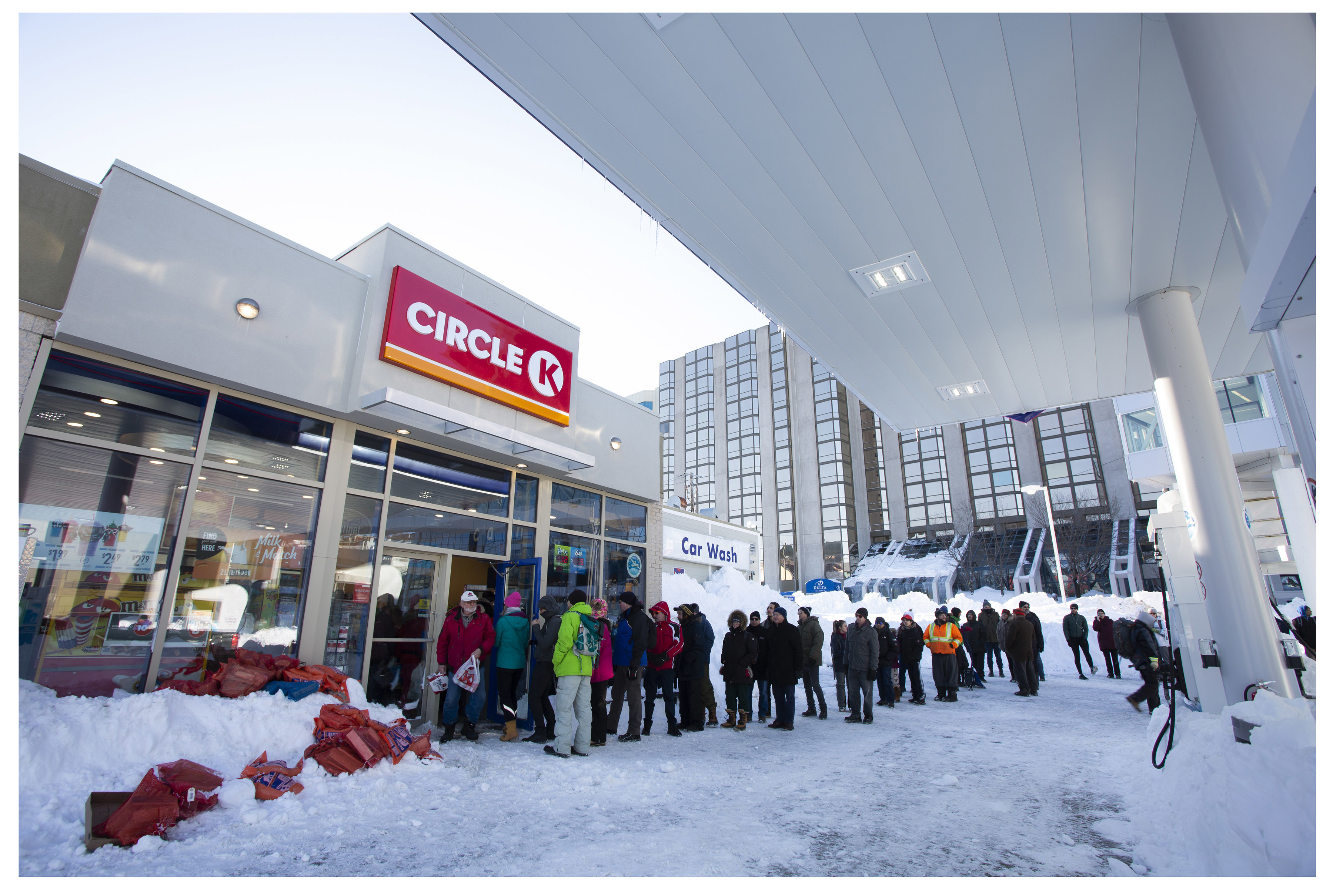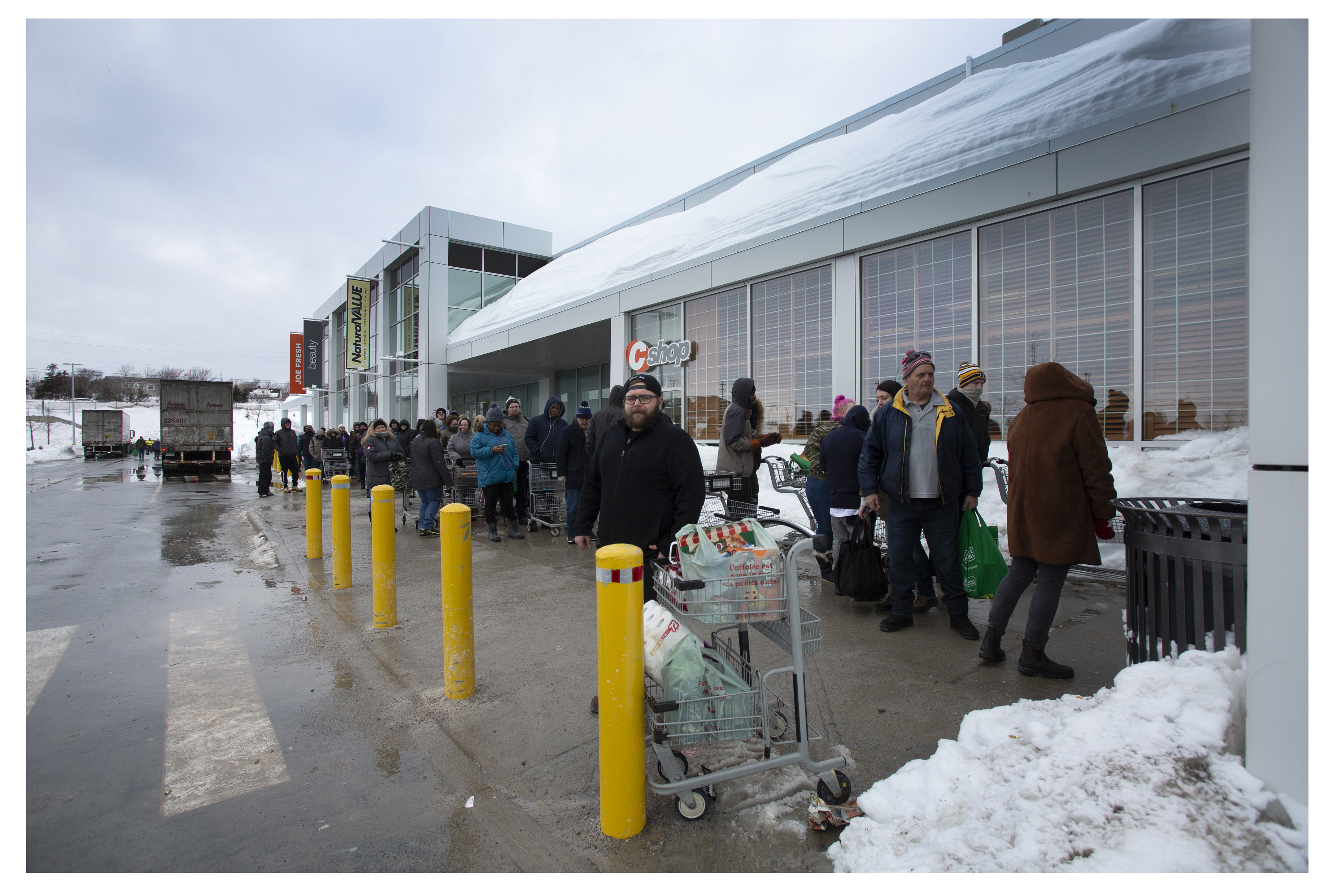 Ninety-six hours later, the state of emergency in the metro area was still in effect.
There was so much snow, cleanup was going to take time. Members of the Canadian Armed Forces arrived to help shovel out the vulnerable. Grocery stores in St. John's were open for limited hours and there were long lineups.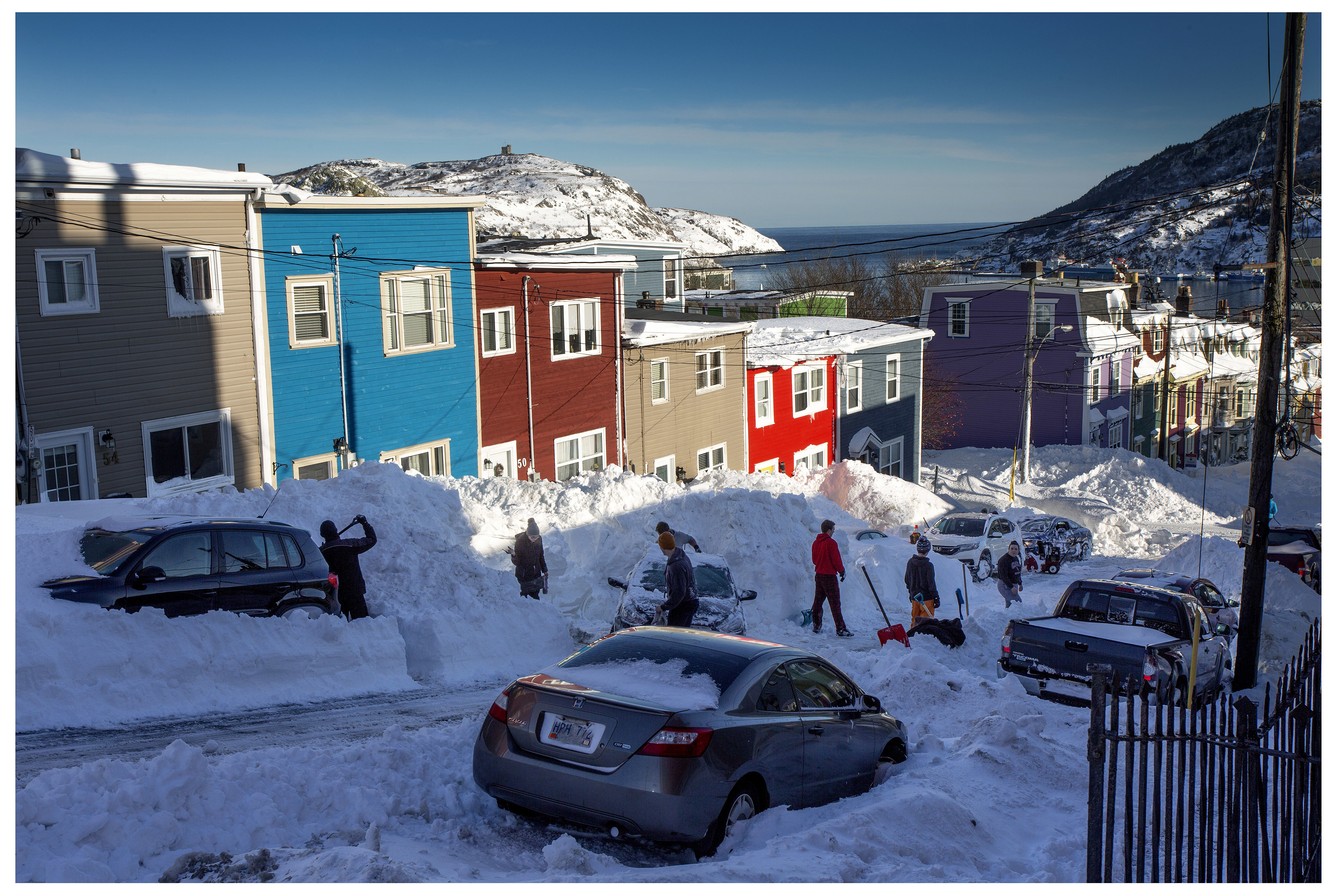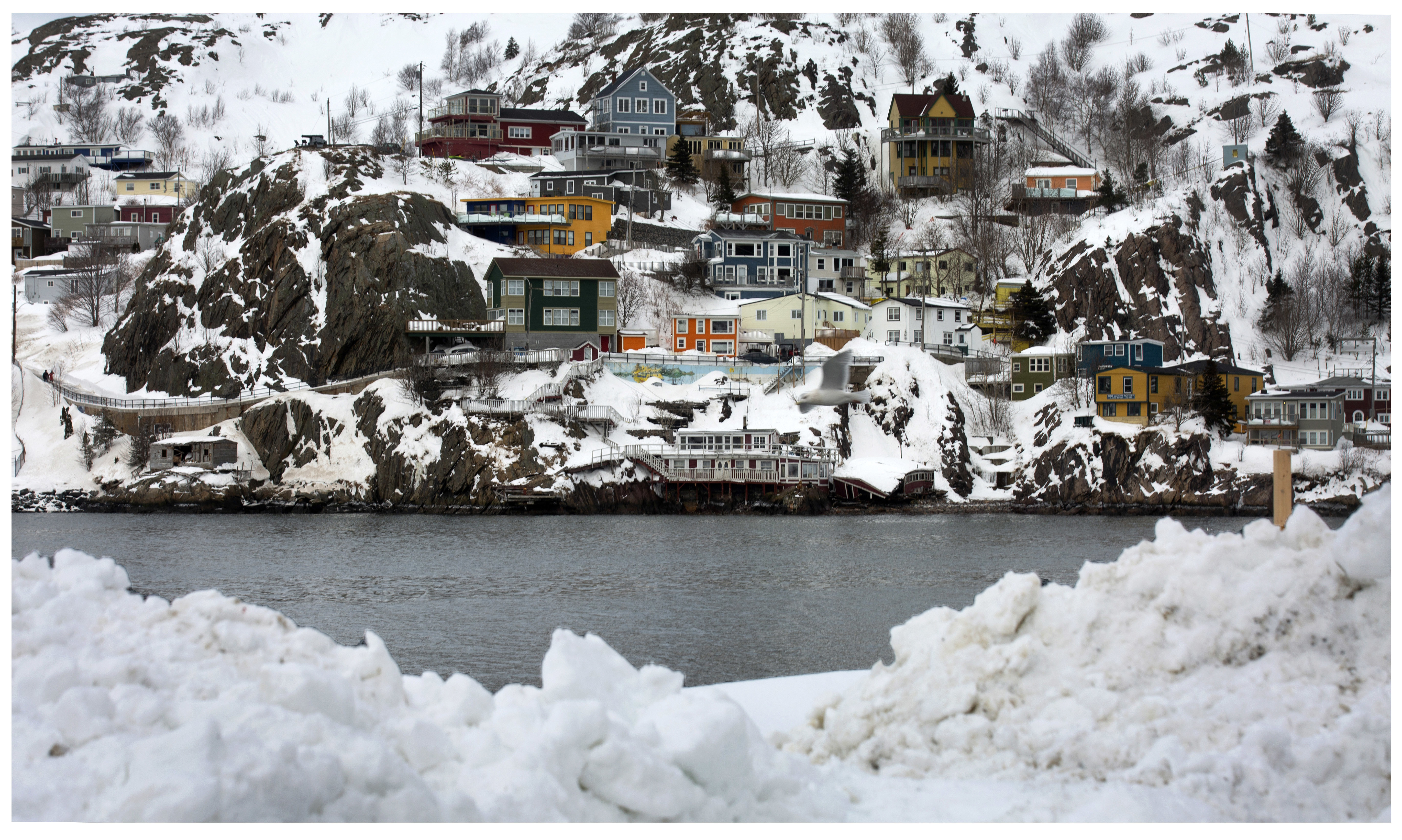 The historic Battery looked picturesque four days later, but must have been terrifying for the residents of the area during the height of the storm when some homes had to be evacuated following an avalanche that damaged a house.
The state of emergency in St. John's lasted eight days.
The memories of the storm? Those will last much longer.