Pandemic barbershop and hair salon closures left barbers and stylists unemployed and their clients looking shaggy, grey and unkempt. It also put the friendships and conversations that blossom in those spaces on hold. Now that haircuts are back, CBC Ottawa caught up with hairdressers, barbers and the longtime clients they've missed the most.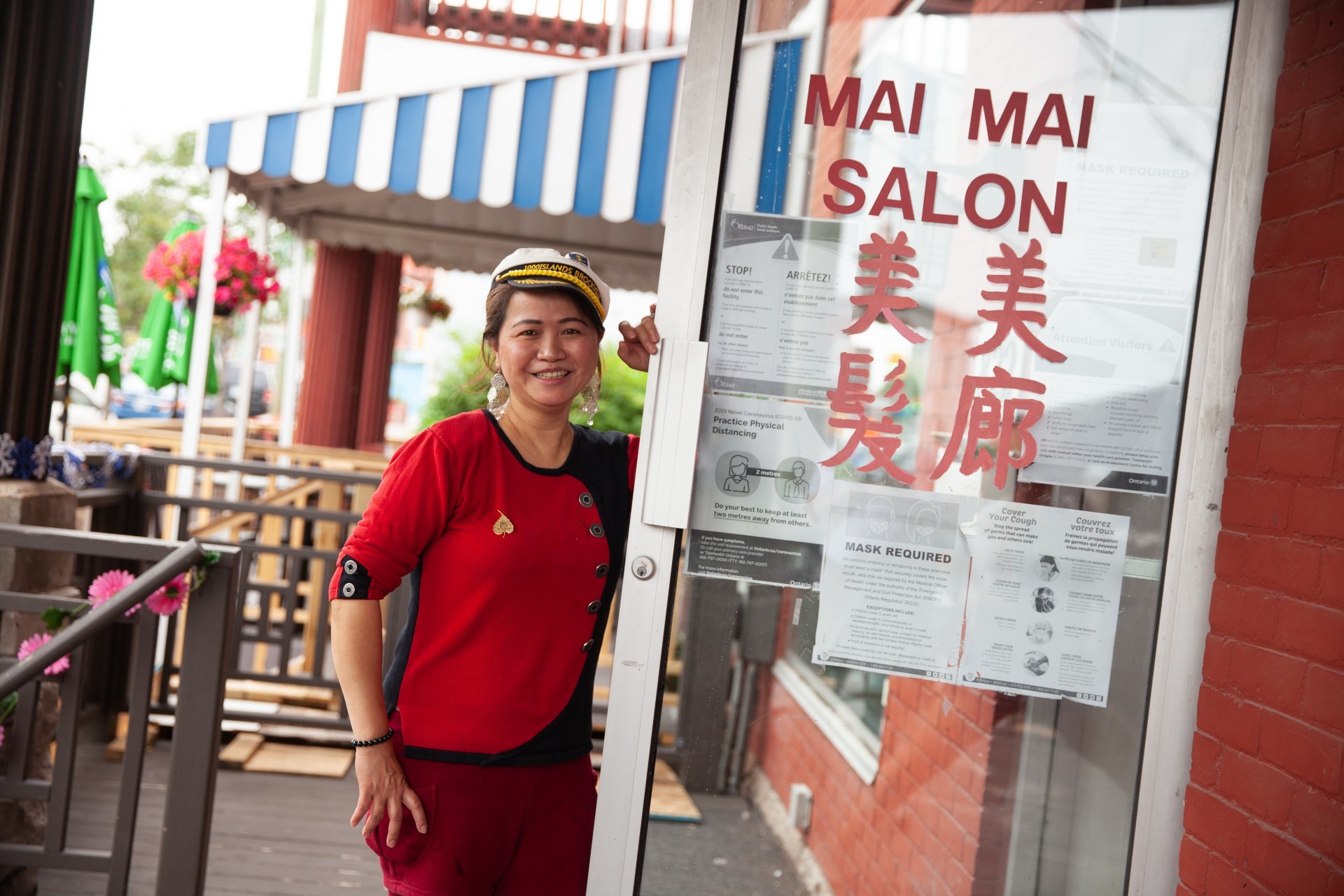 Mai Mai 2 Beauty Salon, 822 Somerset St. W

Mui Manh "Mai Mai" Ha and Wai Ming Chan, stylist/owner and longtime client
Mui Manh Ha, better known as Mai Mai to her clients, has been running her salon in Chinatown for more than 20 years 一 and cutting and colouring longtime client Wai Ming Chan's hair for almost as long.
Chan recalls the early days when she visited the salon on the recommendation of a friend. "(Ha) was very busy because she was doing (hair for) weddings," she said.
"I had to wait a bit for her and sometimes I got fed up," Chan admits. "But she's so good so I just [would] keep on coming."
Ha's trade secret?
"I do a razor haircut," she said. "I don't use scissors."
It's something she picked up while cutting her siblings' hair in a refugee camp in Thailand, before she moved to Canada. "I only used razors because they had no electricity," she explained.
Now, it's something that helps her stand out to her clients. "It takes a very long time to cut hair and it's really slow, but I still love to do it, because you get a chance to make hair [look and feel better]" she said.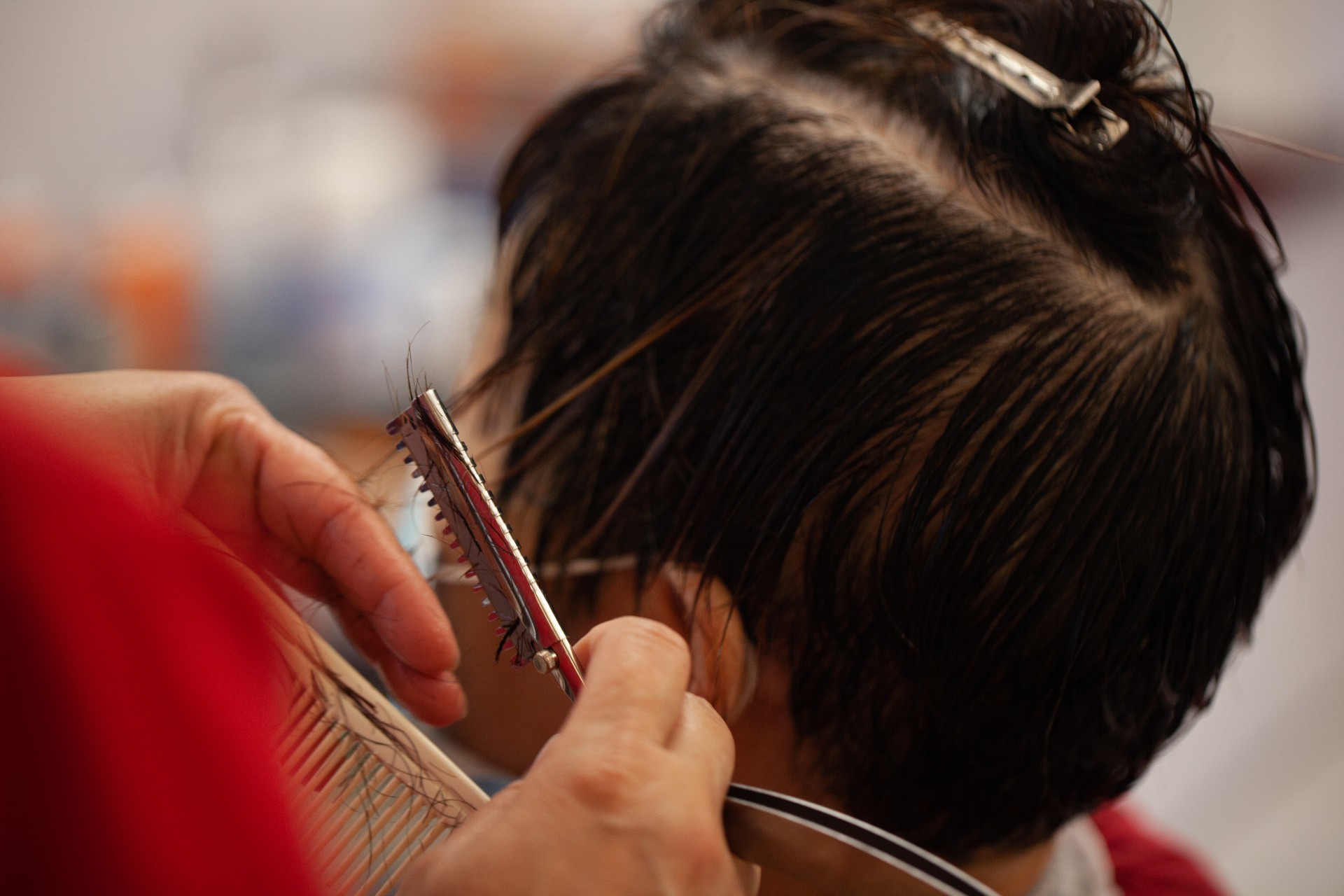 Over the years, she and Chan developed a close bond, with Chan coming to see her every four weeks to get her hair touched up.
"When you come here for 20 odd years you cannot help but become friends. She's such a good talker and listener as well," Chan said of Ha.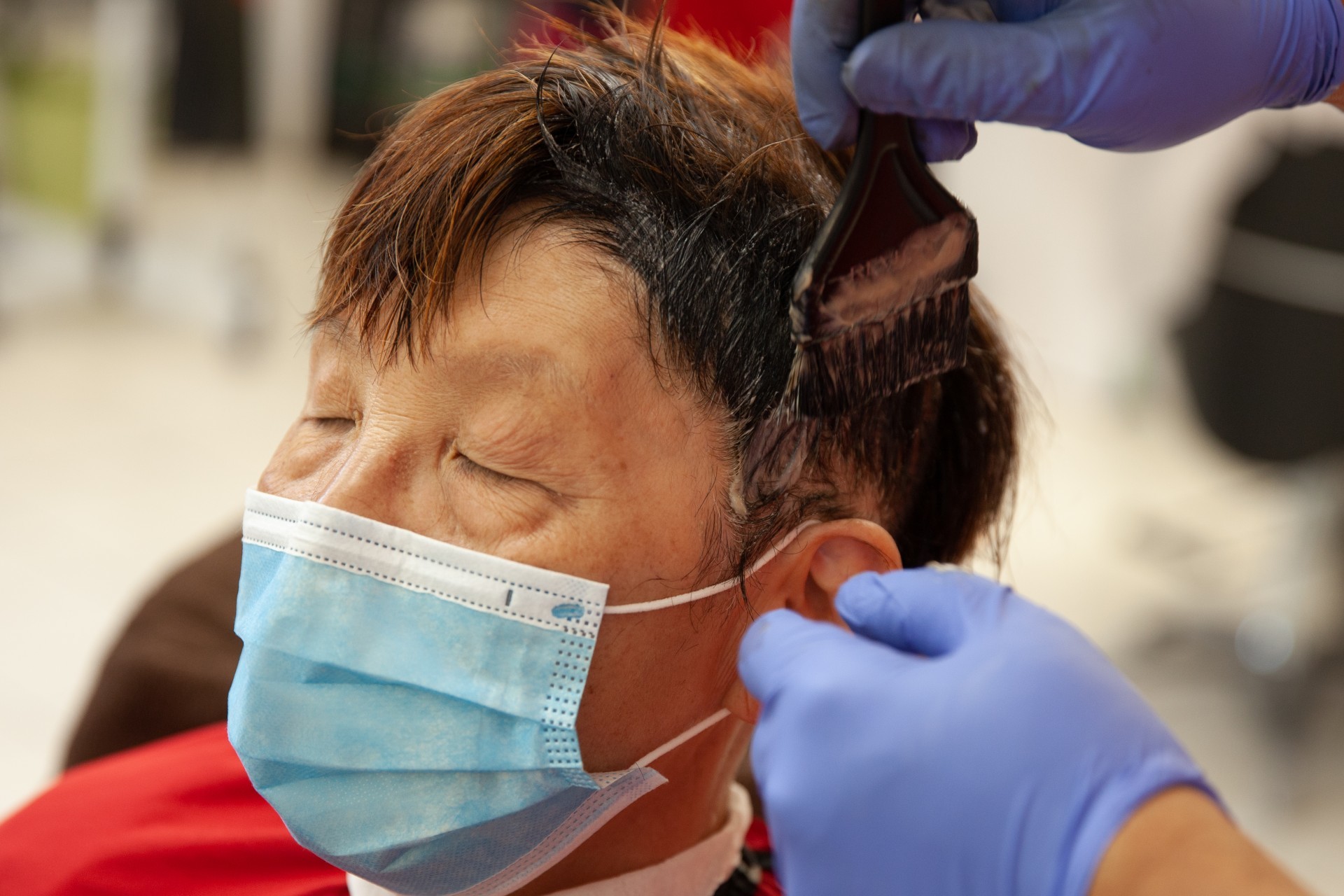 Without those routine visits, Chan's roots had grown in and she tried to colour her hair at home.
"It didn't go very well," she said.
Chan ended up with hair dye all over her counter and floor. "I had to do a lot more cleanup than just my hair," she said.
So when Ha could finally reopen the salon again, Chan was "ecstatic," texting her right away to get an appointment.
"I always want to be her first customer [back after closures]."
HeadQuarters Hair Salon, 115 Clarence St.
Stylist Samantha Belli and longtime client Brenda Carruthers
Hair stylist Samantha Belli was 16 years old when Brenda Carruthers first came to her for a haircut. Three salons and 17 years later, Carruthers is still one of her regulars.
"I'd say we're almost like family now," Belli, now 33, shared.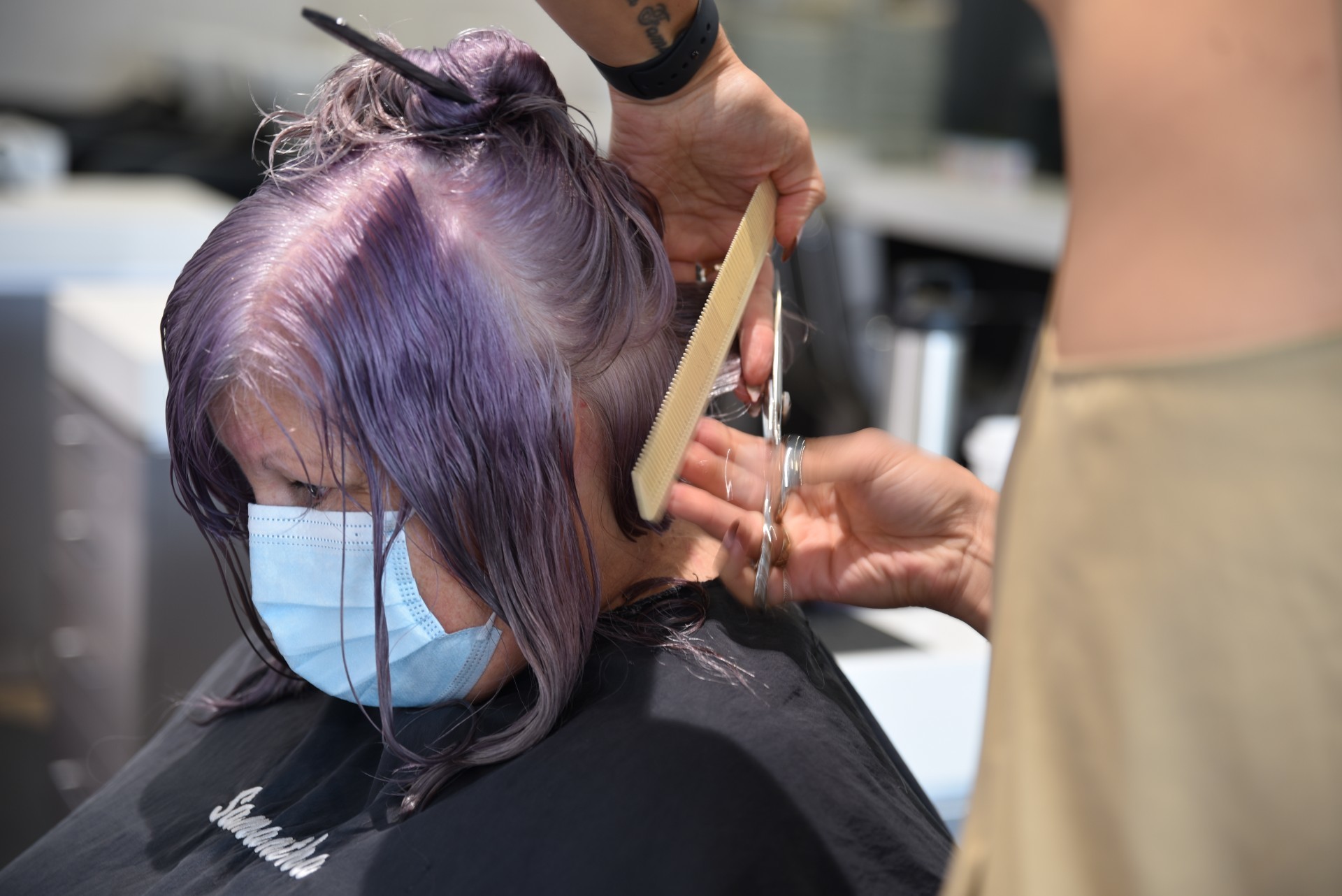 When hair salons in Ontario closed because of the pandemic, the loss was twofold.
"Clients don't just come to get their hair done, they come to feel good, they come to look good. It's almost like therapy," she explained.
"I call myself a 'hairapist' sometimes because they express things to me... they may not be able to express to certain people because we develop this trust."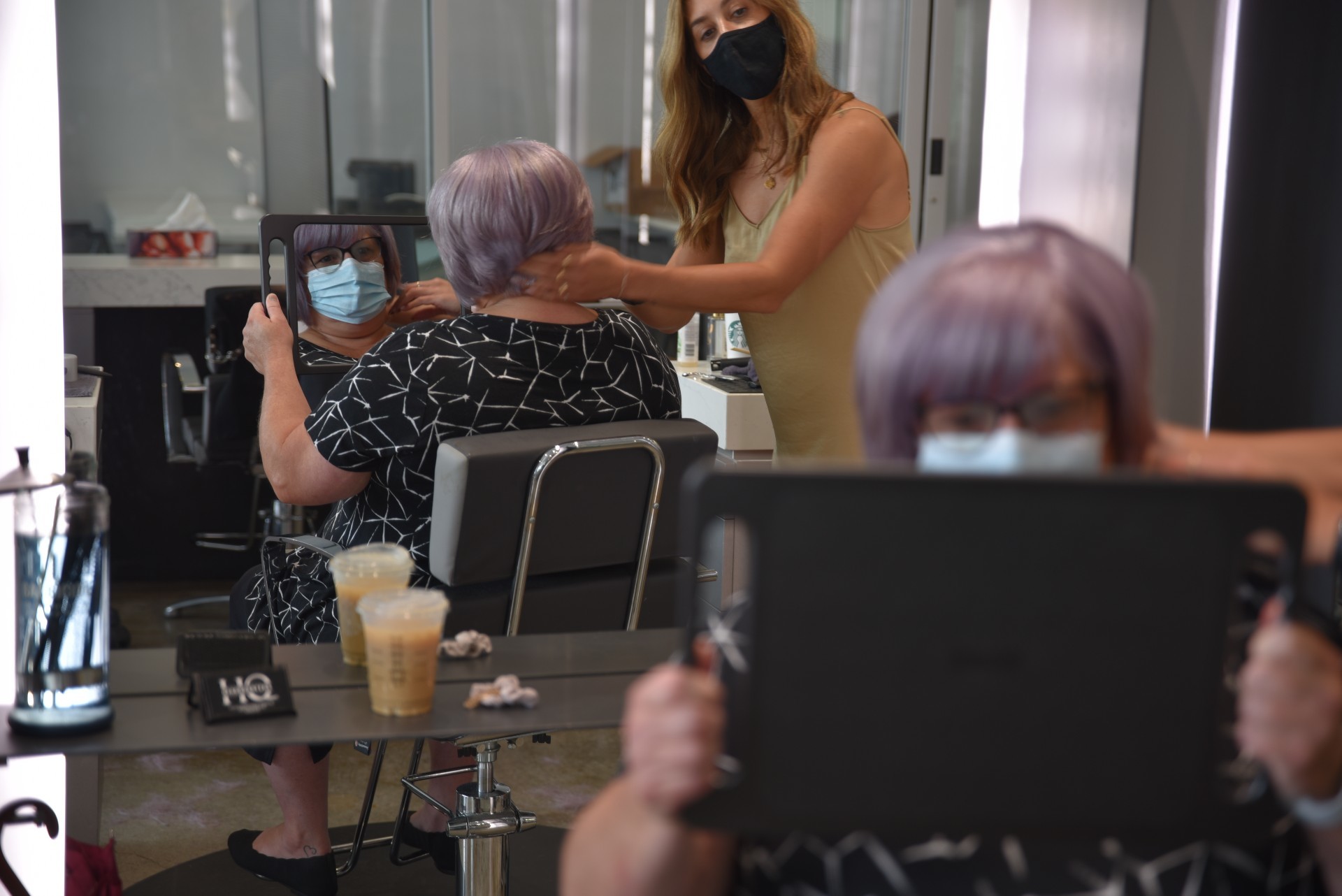 In the time since her last visit, Carruthers said her bangs grew too long and her hair lost its shape.
"I just put it up in a ponytail because it was fast and easy," she said. "And I just [didn't] look in the mirror too often."
Though she now lives in Gatineau, where salons have been open since the beginning of June, Carruthers said waiting for Samantha to reopen in Ontario was worth it.
"No one dries my hair like Samantha does. Being able to come back was like a gift."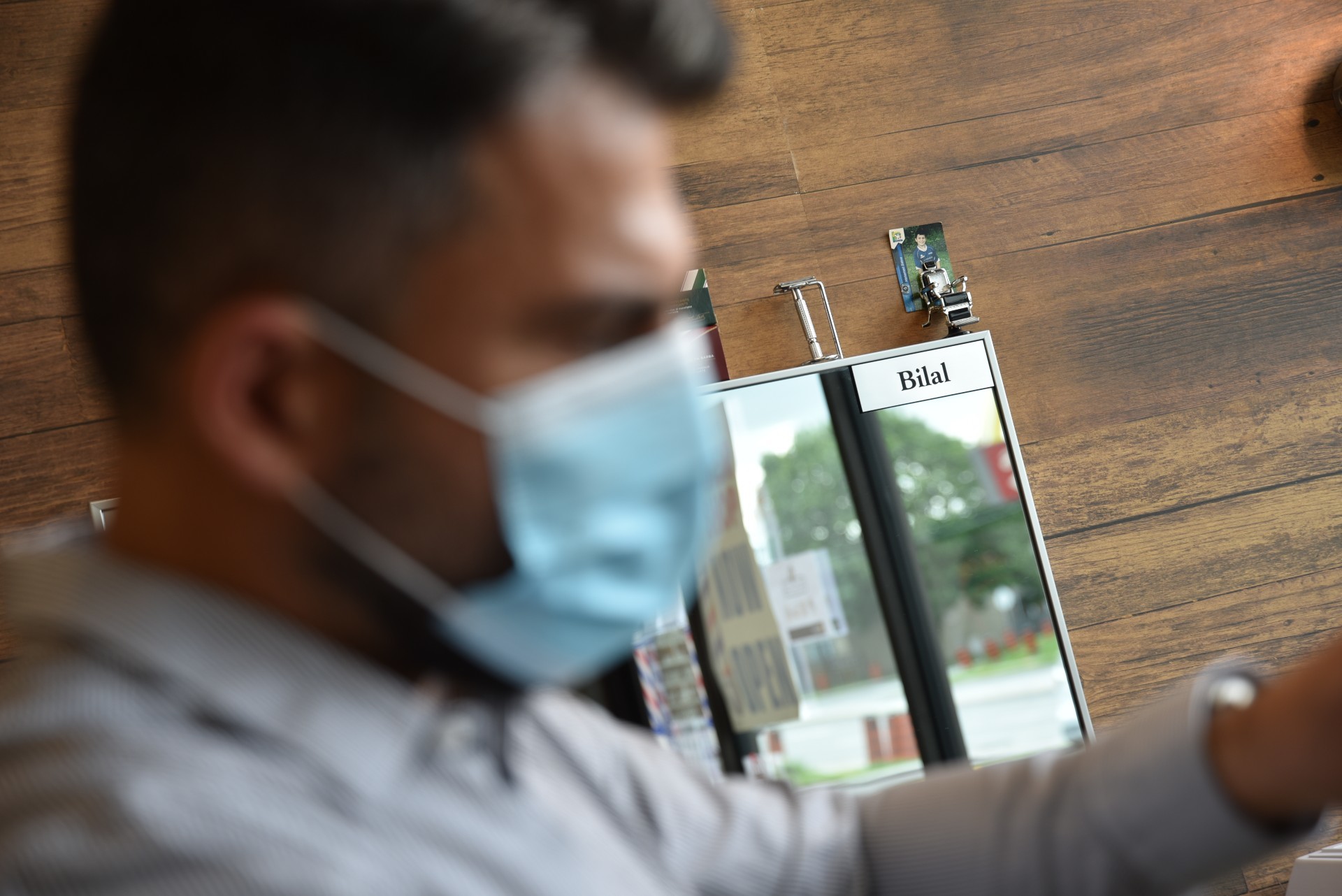 Bells Corners Barber Shop, 2120 Robertson Rd.
Bilal Sabra and Murad Driver, barber/owner and longtime client
For Bilal Sabra, every new potential customer is also a new potential friend.
"Most of the customers that come here feel like they're coming to their home because we have long relationships with most of [them]," he said.
That includes longtime client Murad Driver who's been seeing Sabra once a week for a shave and occasional haircut since he was in university.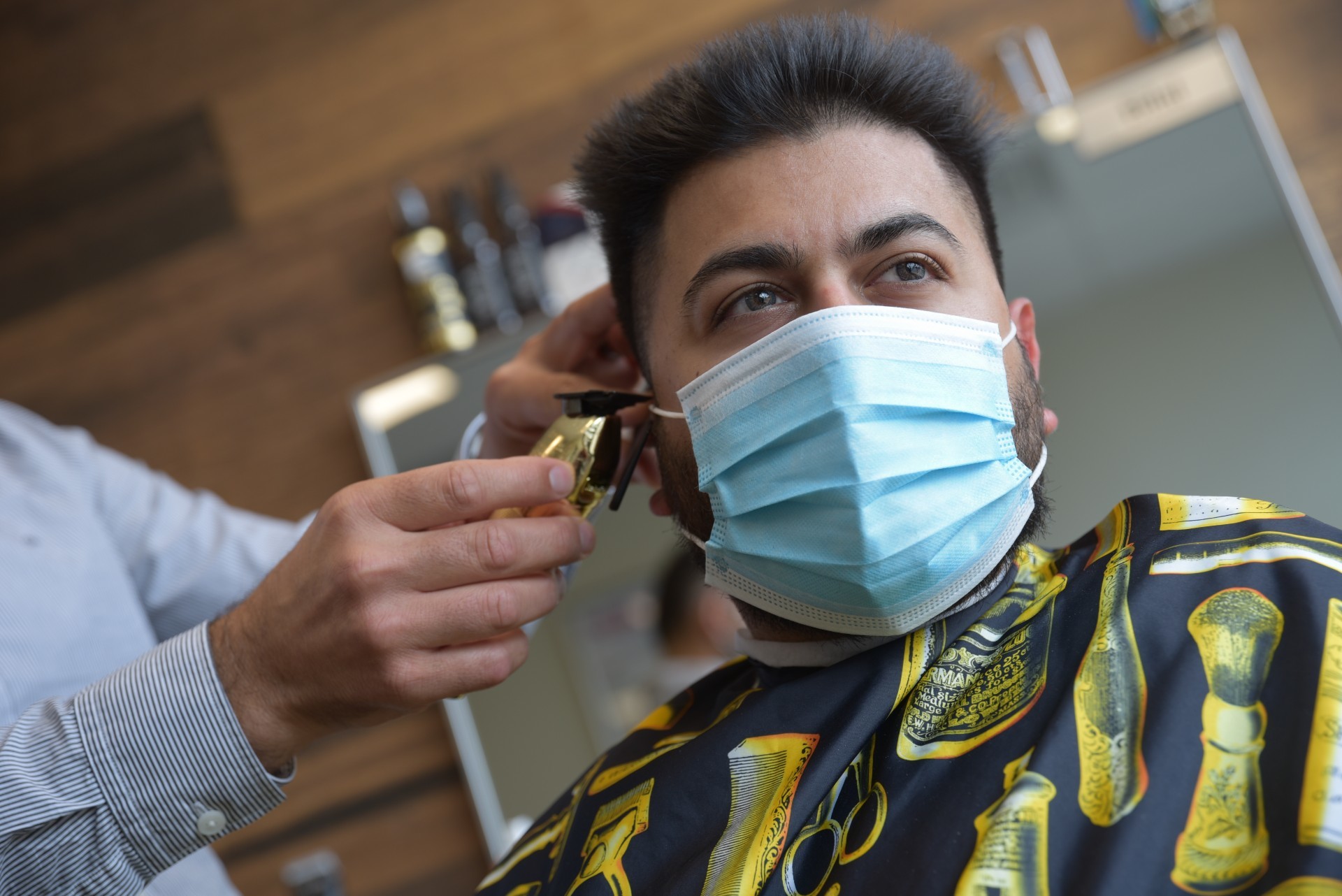 A decade later, Driver is one of Sabra's most loyal customers.
He said it took a couple of visits for Sabra to get used to his hair, "and after that, my haircut was perfect every time."
Driver credits this to Sabra's attention to detail and listening skills, which he says extend further than just clients' hair needs.
"We found that we had quite a few common interests," he explained.
According to Driver, those interests range from cars to life advice.
"That's kind of the best thing about a barbershop is that you're able to communicate about what's going on in your life and you're able to get feedback," he shared.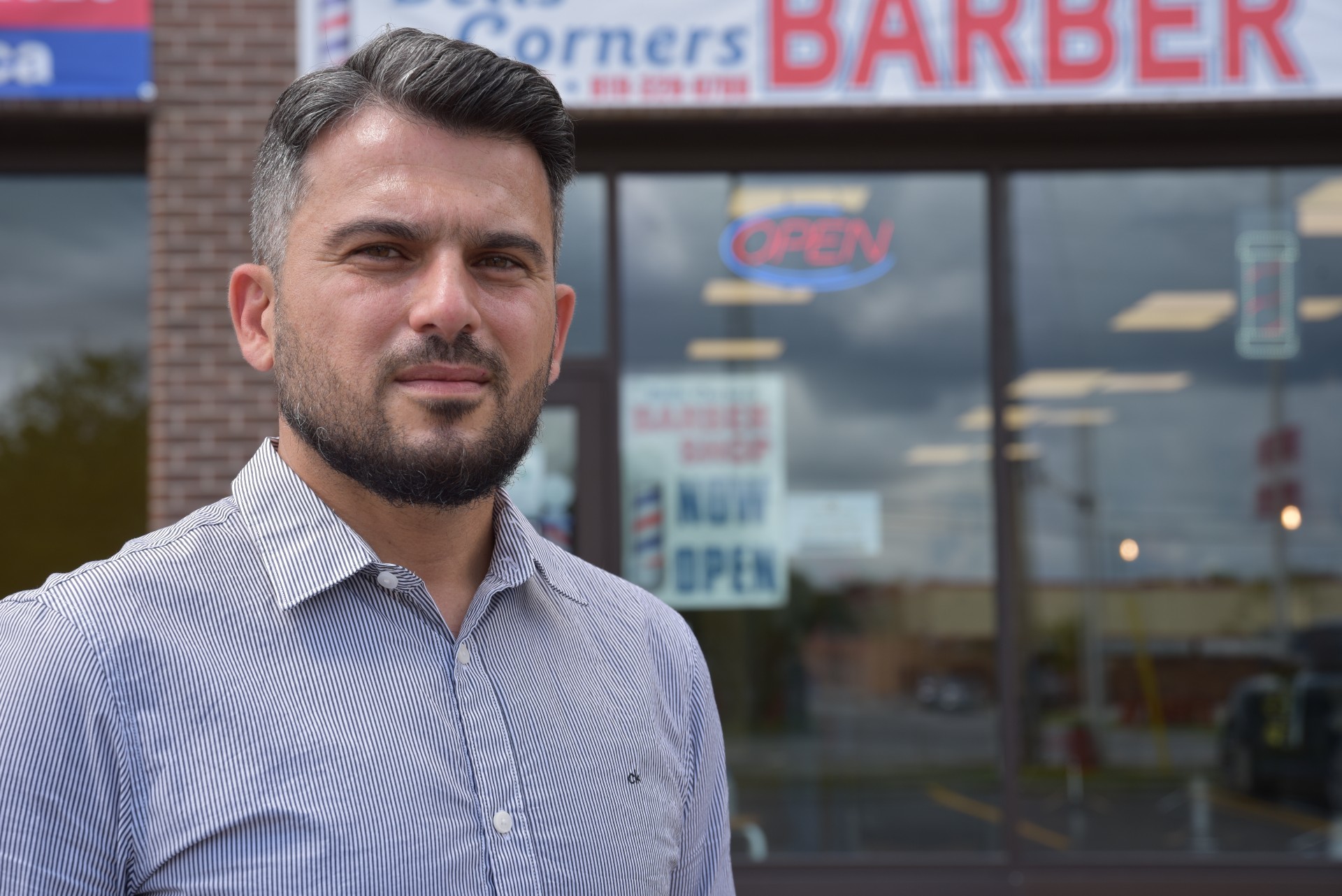 "I just went through a surgery a few weeks back," he said. It was during the closure, but Sabra stayed in touch, checking in with Driver by phone.
"[Sabra offers] a service that cannot be replicated by someone who isn't a friend or understands what you're looking for," Driver said.
"I couldn't find that anywhere else."