Joey Zhang's cellphone number has been the point of contact for some odd, and sometimes dodgy, ventures across the country.
Whether she's running a spa that is never open in rural Saskatchewan; offering phoney jobs to Chinese nationals seeking to immigrate to Canada; pretending to run a registered esthetics school north of Toronto; or helping to organize a fake political protest outside B.C.'s Supreme Court — the same ten digits, 306-999-***9, have often been on the signs, in the ads, or shared in chats.
Over the past 10 years, Joey Zhang, also known as Shu Fang, has created more than 30 businesses in a wide range of industries, from retail to hemp farming to immigration services. The companies were located in Saskatchewan and Ontario.
The pace at which she created companies was sometimes frantic. For example, in just a six-month period in 2011, she created six companies and claimed three different residential addresses in Regina and Saskatoon.
A CBC News investigation of her companies found many of them likely only existed on paper.
The CBC reached out to her on multiple occasions through the 306 phone number to ask about her business practices but she declined to comment.
In 2012, the Saskatchewan government flagged seven of Joey Zhang's companies that offered jobs to Chinese nationals seeking to immigrate to Canada, according to internal documents obtained by CBC News. The job offers would have helped the applicants to qualify for permanent residency.
But Saskatchewan immigration officials determined the jobs were fake and denied the applications. Joey Zhang's immigration consultant, Jun Cheng, was suspended for two years from participating in Saskatchewan's immigration system in 2013.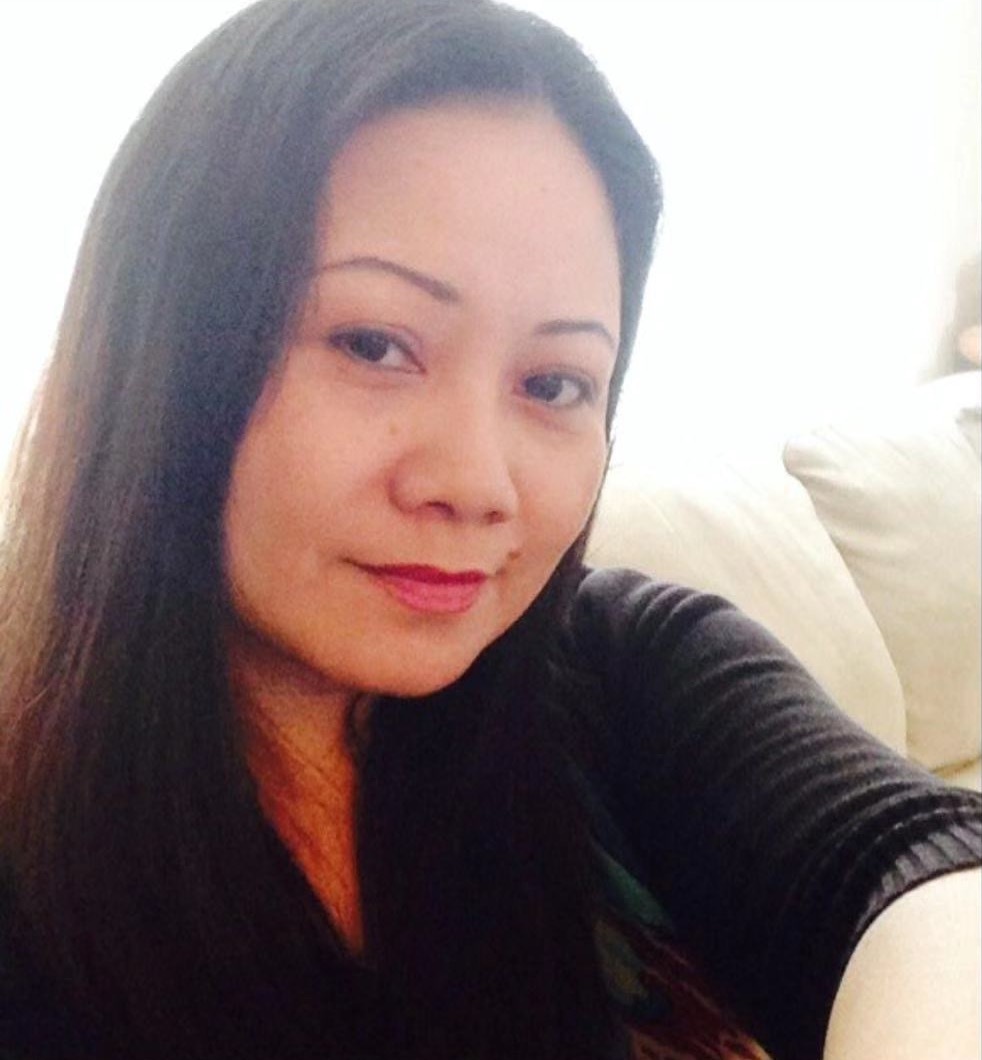 CBC has learned that in other cases, Joey Zhang was offering Chinese nationals the opportunity to become a permanent resident by investing in one of her businesses.

Her connection to this extensive collection of companies came to the CBC's attention through her cellphone number — the same number that linked her to a sham protest earlier this year outside a politically explosive court hearing involving Canada, the U.S. and China.
'Free Ms Meng'
On the morning of Monday, Jan. 20, 2020, Meng Wanzhou, the chief financial officer of Chinese telecom giant Huawei, was set to arrive at the B.C. Supreme Court in downtown Vancouver for a hearing on a high-profile U.S. request to extradite her on fraud charges.

The case put Canada in the middle of a high-stakes dispute between two superpowers.
Days after Meng's arrest on Dec. 1, 2018, China detained two Canadians, former diplomat Michael Kovrig and entrepreneur Michael Spavor. They remain in prison and have now been charged with spying. China denies the cases against the pair are tied to Meng's arrest.
Just outside the Vancouver courthouse, a small group of mostly young protesters held handwritten signs that said, among other things, "Free Ms Meng."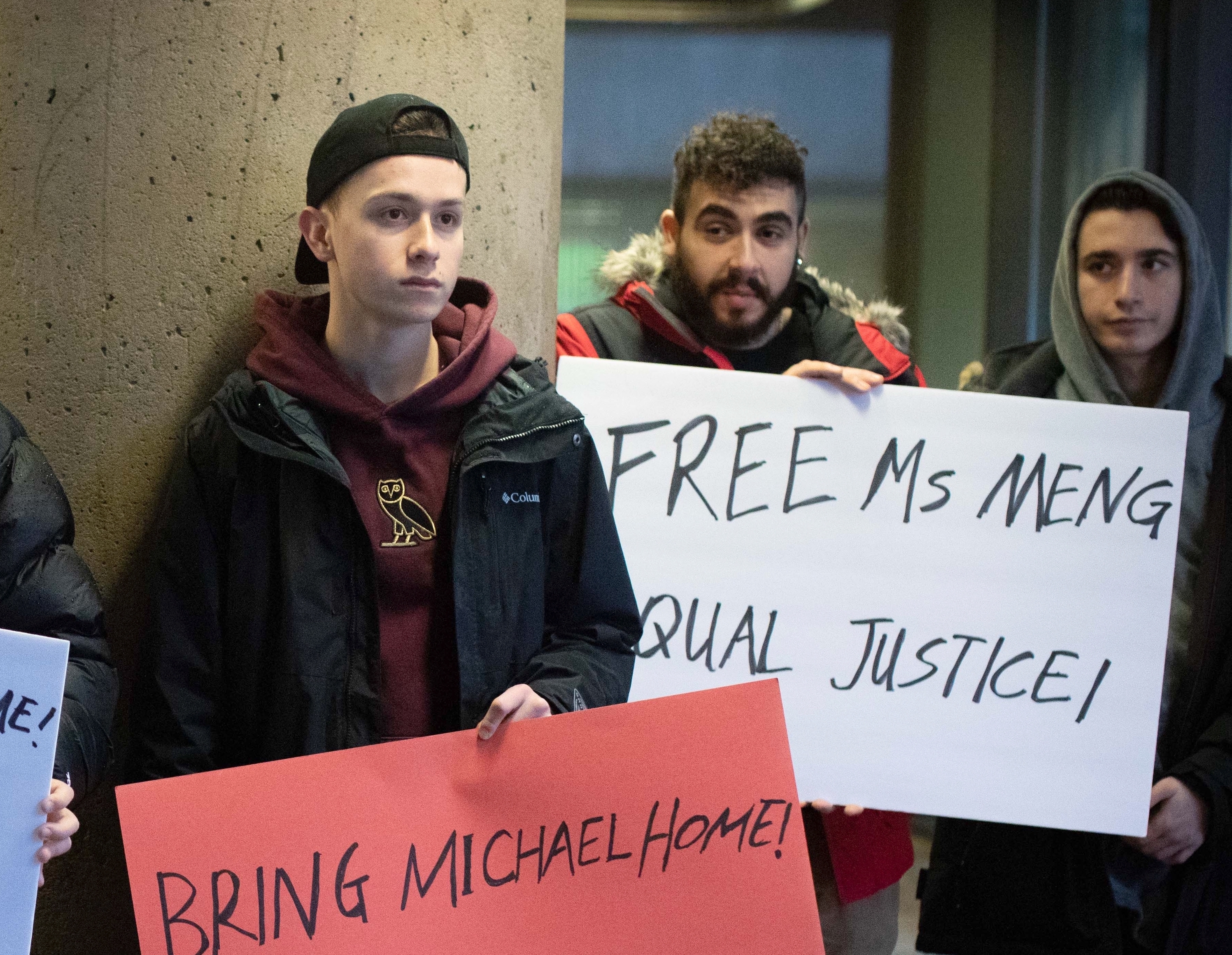 Media from around the world were there, including CCTV, China's largest news agency. It showed images of the protest and reported that "on the day of the hearing, local people gathered outside the court calling for the release of Meng."
It turns out, however, the protest was fake. The participants, including 20-year-old MeKenna Bonson, were paid actors.
"I didn't realize how big this was," she said. "I had to go after and Google what Huawei was because I had never heard that in my life."
Bonson said she was invited by a friend who asked if she'd like to make $150 for two hours of work.
She arrived at the courthouse early that Monday morning and was introduced to a woman named Joey, she said.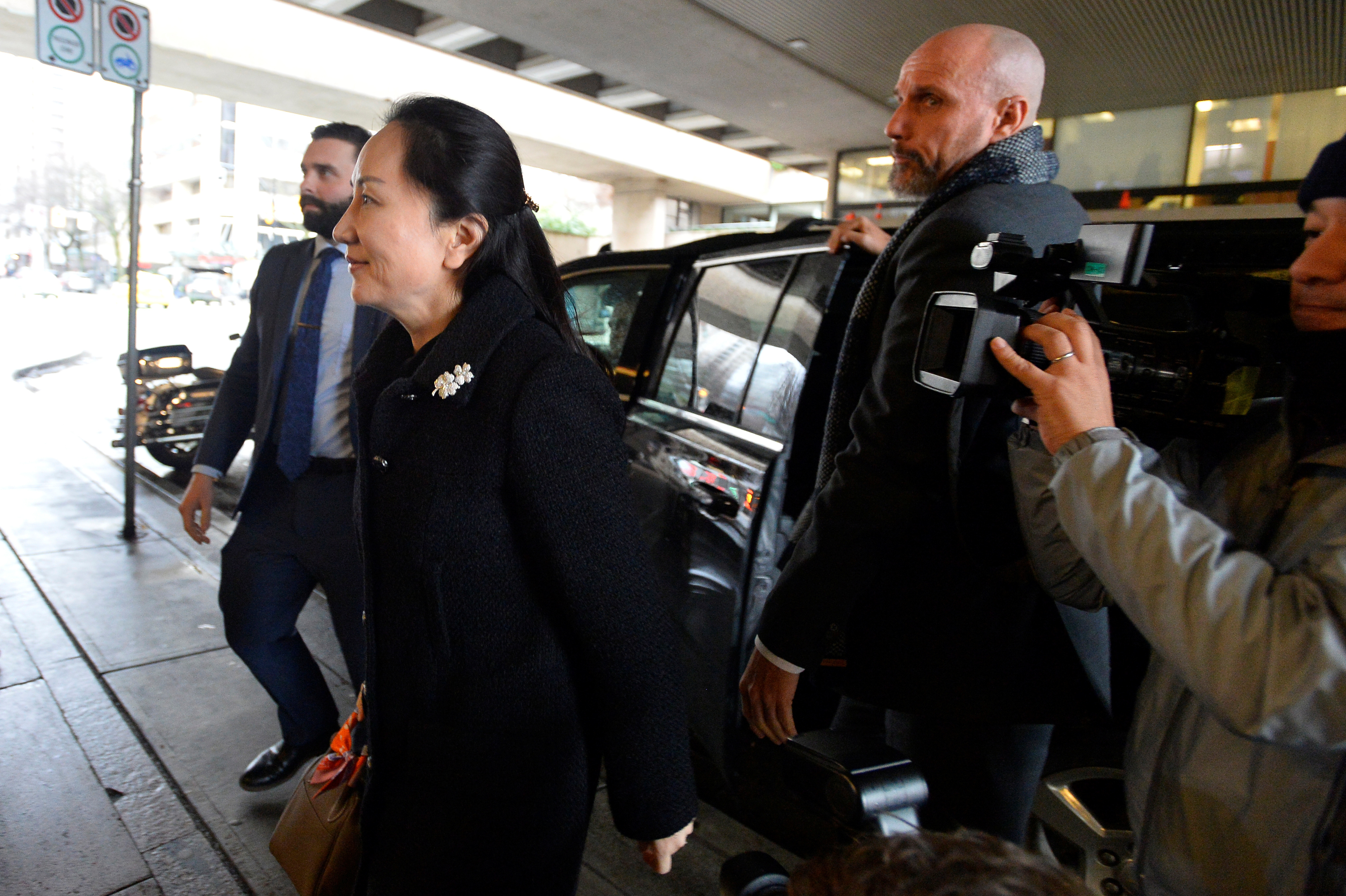 Bonson said Joey disappeared for a moment.
"She came back and had the red signs that you can see in the pictures that a lot of people were holding. So I assume either she made them or someone got them made for her and she just basically handed them out to us."
CBC News showed Bonson pictures of Joey Zhang taken from her social media accounts.
"That, from my memory, looks a lot like the person that I talked to," she said.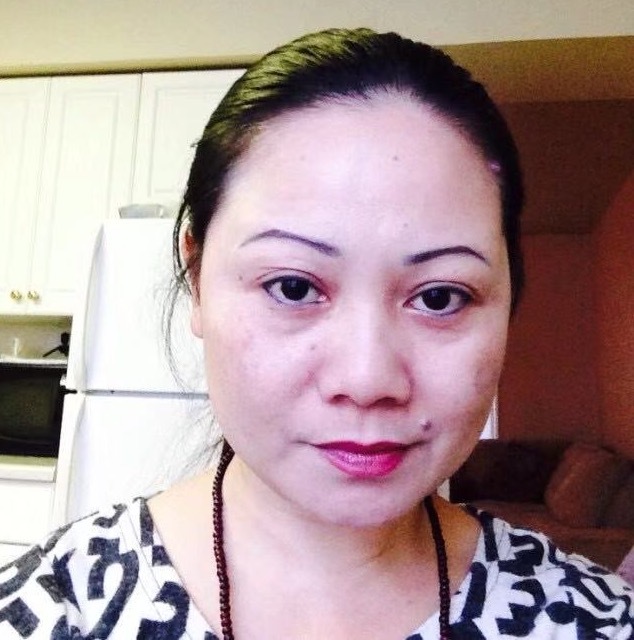 'An easy $100'
Like Bonson, Rudy Varona said he was also caught up in a story he knew nothing about.
The day before the protest, Varona was contacted on WhatsApp by a movie producer named Costa Vassos.
"Do you have any friends ... who might want to make an easy $100 tomorrow?" Vassos wrote. "I need 30 people tomorrow morning from 8:30 to 10:30 in BC super court … They are going to hold up signs and pretend to protest lol."
Varona said he was able to round up several friends for the pretend protest — a fact he now regrets.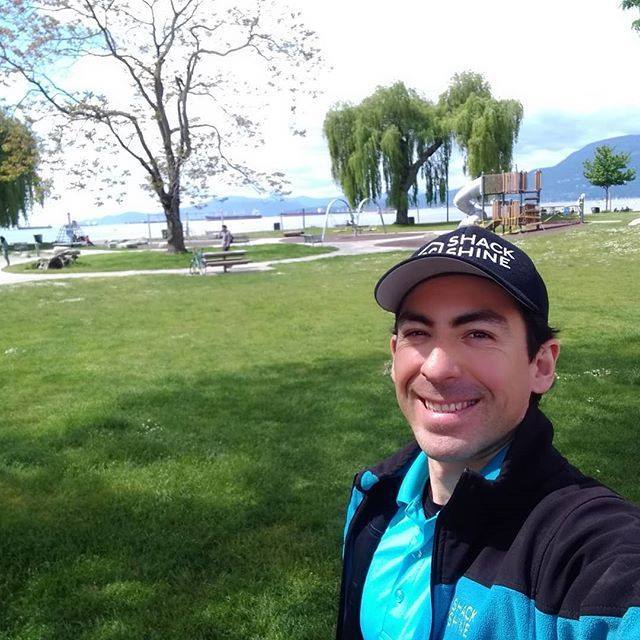 When reached by CBC News, Costa Vassos said the protest actually wasn't his project.
He said he had been contacted by a woman he'd met while working on a Chinese film a few years earlier named Helen. He said he didn't know her last name.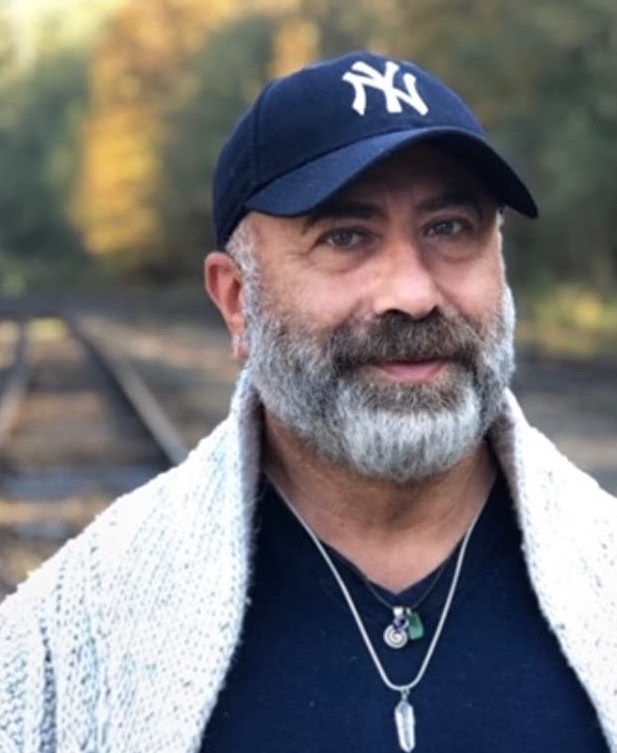 He said Helen asked him to help her find some extras for a protest. Vassos said he assumed it was a commercial or music video and didn't realize it was a staged political protest.

Vancouver-based online media outlet theBreaker.news reported in February that the woman Vassos was referring to was Helen Zhou, who runs a winery in Richmond, B.C.
When reached by CBC News, Zhou confirmed the outlet's version of events.
"Everything's in the newspaper, right?" she said. "Everything's there already so just forget it. No comment."
Zhou refused to explain why she was paying people to protest at the courthouse. When pressed, she hung up the phone.
Huawei denied having anything to do with the protest, saying in a statement at the time: "Huawei had no involvement with the protesters or supporters outside the Vancouver courthouse and is unaware of any plans by those responsible."
Costa Vassos told CBC he agreed to help Zhou because she seemed to have money and influence.
"She might be somebody that might want to invest in a movie later on down the road," he said. "If I can get somebody to throw $1 million into a movie that we think is a good movie, I'm going to be nice to everybody."
By text, Vassos told Rudy Varona that when he arrived at the courthouse the next morning he should call 306-999-***9.
"This is Helen's number," he wrote.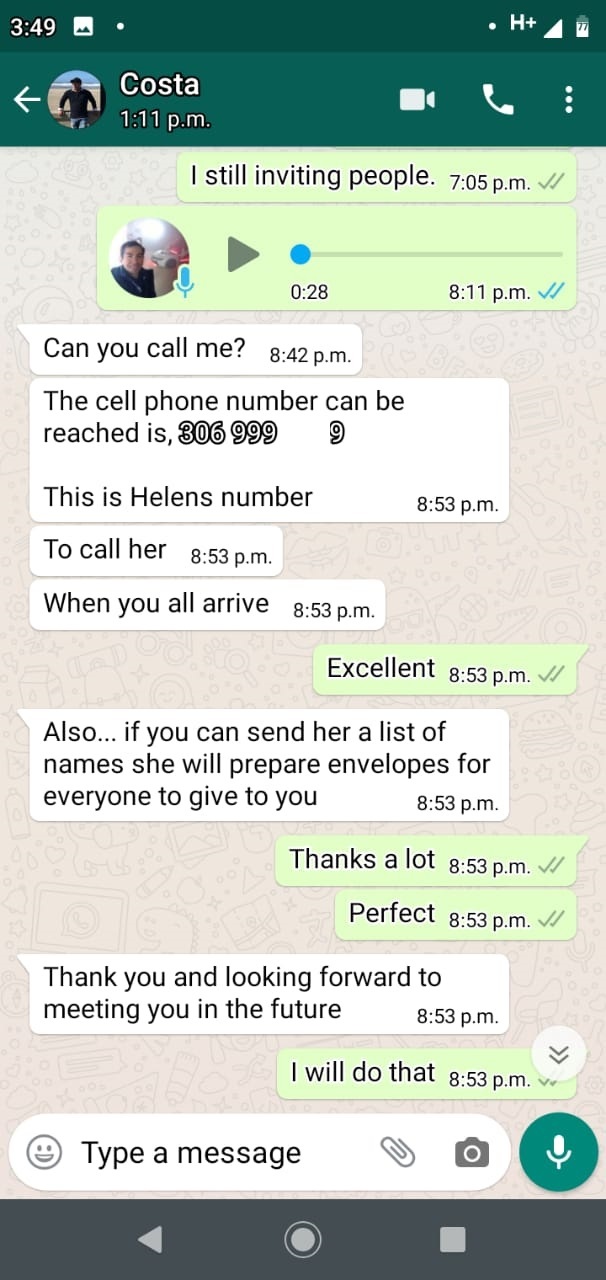 'No, I'm Joey'
That's just what Varona did.

"I called her and she told me, 'Hey, can you please go to the Holiday Inn hotel that is one block away from the place,'" said Varona.
"When I arrived there and I asked her, 'Hey, are you Helen?' she told me, 'No, I'm Joey.'"
He said Joey handed him the protest signs, but didn't have much to say.
A Chinese-speaking CBC News journalist called Joey Zhang's cellphone number to ask about her participation in organizing the protest. She denied any involvement.
"No, I was in Toronto," she said.
When the reporter asked for additional details, she hung up.
The phone number, 306-999-***9, has been Joey (Shu Fang) Zhang's contact number since at least August 2013.
It has quite a history.
Spas in rural Saskatchewan
About five years ago, a new spa in the small town of Esterhazy in southeastern Saskatchewan, population 2,400, got tongues wagging.

Someone had rented a storefront on Main Street, filled it with everything an esthetician would need, and put up a sign that it was open for business: Green Spa 306-999-***9.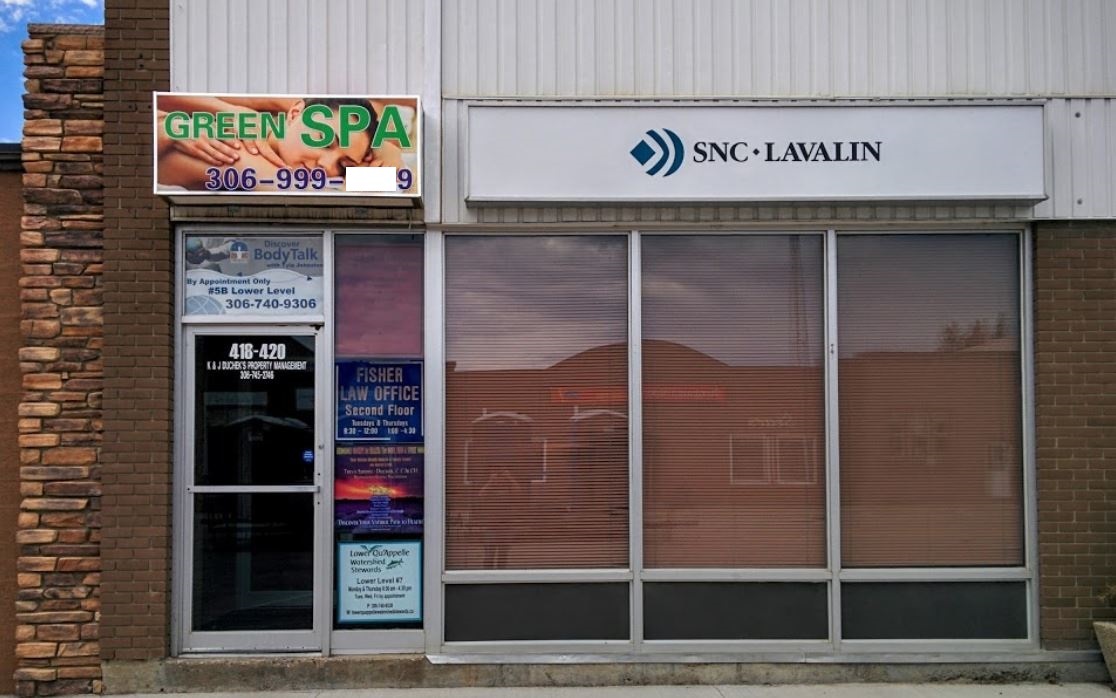 "Never ever saw clients. Never ever saw anyone working there," said Jamie Stomp, who ran a salon in the same building. "The blinds were always closed."
Corporate records show the spa was owned by Joey Zhang and a partner.
Stomp wondered why someone would rent such a large space and then never do any business.
"Something just didn't seem right about the situation."
There were similar misgivings in Lanigan, located just over 100 kilometres east of Saskatoon. It was yet another small town in Saskatchewan with a new, mysterious Green Spa branch on Main Street.
We all thought it's a scam and that there was something going on with it.
Shauna Boe, who runs the salon right across the road in this town of 1,200 people, kept an eye on Green Spa.
"But never ever did I ever see anybody local ever walk into there," she said.
One evening, Boe did notice something odd, she said.
She saw a woman pull up in front of the spa.
"She comes up. She turns on lights. Like, makes it look like it's open," Boe recalled. "I actually seen her have coat hangers and clothes, taking it out of her backseat, hanging it in the entrance area."
She saw the woman take some pictures "and then turn everything off and leave," she said.
Boe said that just confirmed to her the rumours that had been going around town about the spa.
"We all thought it's a scam and that there was something going on with it," she said.
CBC News has found evidence online that right around that time, Joey Zhang was claiming she could help foreign nationals quickly gain immigration through job offers or business opportunities.
Would-be immigrants who receive a legitimate job offer from a Saskatchewan company can be eligible for permanent residency in Canada through the Saskatchewan Immigrant Nominee Program (SINP).
SINP also offers the possibility of gaining permanent residency through entrepreneurship. Foreign nationals can immigrate to Saskatchewan by starting or investing in a successful, legitimate business in the province.
On a Chinese-language classifieds site, CBC News found many posts featuring Joey Zhang's phone number, email address or WeChat address promoting immigration opportunities.
"Saskatchewan Investment immigration $200,000. No requirement to speak English. Whole family can obtain status within 3 months," says a translation of one ad.
Another ad says, "Hiring massage, nail salon, foot massage employees in other provinces. Can do employer-sponsored immigration."
And yet another ad says, "There is a business for sale. Can get investment immigration super fast. No English required."
Connection to immigration firms
CBC News also learned that Joey Zhang and her business partner, Yanling Zhang, had incorporated immigration-related businesses in Saskatchewan.

In August 2011, they founded Regina Enterprise Commercial Services International, which is described in incorporation documents as assisting businesses "for their employment need like to recruit employee from domestically or internationally."
A couple years later, Yanling started Caan Immigration and Investment Inc. in Regina, offering a similar service.
CBC News has obtained 2012 documents that show the Saskatchewan government had flagged many of Joey and Yanling's businesses as having offered invalid jobs through SINP.
In one case, Green Beauty Spa in Regina, a company owned by Joey, appears to have offered an invalid job to a Chinese national.
The government also concluded Joey and Yanling offered invalid jobs through the following companies:
Great Plains Spa.
Bestevan Spa Ltd.
Caan Management.
Able Websoft Ltd.
101192708 Saskatchewan Ltd.
Regina Enterprise Commercial Services.
It appears Joey and Yanling were continuing to work in the immigration field in early 2020.
Immigration by way of restaurant ownership
In mid-February, Joey's phone number showed up in an ad on a Chinese-language classifieds website in B.C. offering to help people immigrate to Saskatchewan. The ad said a newly renovated hotel in Regina is looking for "all kinds of hotel staff. Chefs, waiters and helpers. Can assist with immigration."

Another ad, which also listed her phone number, promoted an opportunity to purchase a restaurant in Regina as a means to immigrate.
CBC wrote to the email address in the ad, posing as a Chinese person looking to immigrate to Saskatchewan.
Yanling wrote back: "That restaurant is gone. If you need a restaurant, we can give you another."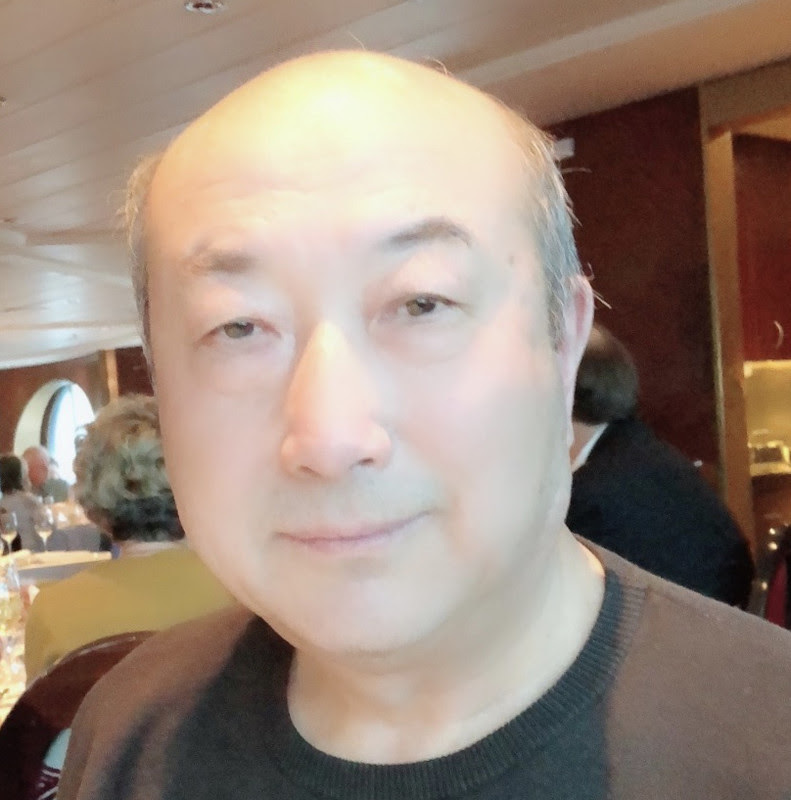 He explained that it would be easier to immigrate to a small town outside of Regina.

Yanling told the undercover reporter that his company would not only help find an appropriate restaurant to purchase, but would also help run it.
"If you just want to immigrate and don't want to run your own business, we have our own team to help you open a restaurant," he explained by email.
"Of course it would be better if you were willing to run your own business."
An arrangement like the one proposed by Yanling could potentially be against the rules. The entrepreneurial category of the SINP requires applicants to actively run their own business and live in the province.
As the conversation continued, after switching from email to WeChat, Yanling's tone and message suddenly and inexplicably shifted.
He became angry. He accused the undercover journalist of attempting to break immigration rules and ended the conversation.
Cease and desist order
Joey Zhang's involvement in troubled businesses dates back at least a decade, to when she was the president of Green Beauty Esthetics College of Canada, located north of Toronto in Markham, Ont.

According to a 2009 Ontario government order, the school falsely portrayed itself as a registered private career college that offered registered massage therapy training.
In December 2009, the Ontario government issued a final restraining order, demanding she shut the school down.
"I am directing you, Shu Fang (Joey) Zhang, as the president of Green Beauty, to immediately cease and desist holding yourself out as a registered private career college."
It also told her to stop using misleading advertising that might induce a "prospective student to enrol in an unapproved educational program."
As part of the order, the ministry demanded that she confirm Green Beauty "does not hold, directly or indirectly, any monies owing to current, former or prospective students with contracts for unapproved vocational programs with the unregistered school."
The government declined to say if she complied with that order.
So many companies
A couple years after that school was closed, Joey Zhang incorporated the North American School of Natural Health in Regina. Its website describes it as a private school for acupuncture training, with esthetics and cooking programs.
The Chinese-language website says it offers an eight-month acupuncture training program for would-be immigrants at a cost of $10,500.
"You will be an acupuncturist with a professional acupuncture licence," the website promises. "You can work in various medical clinics or start your own business! Open your own path to immigrant entrepreneurship."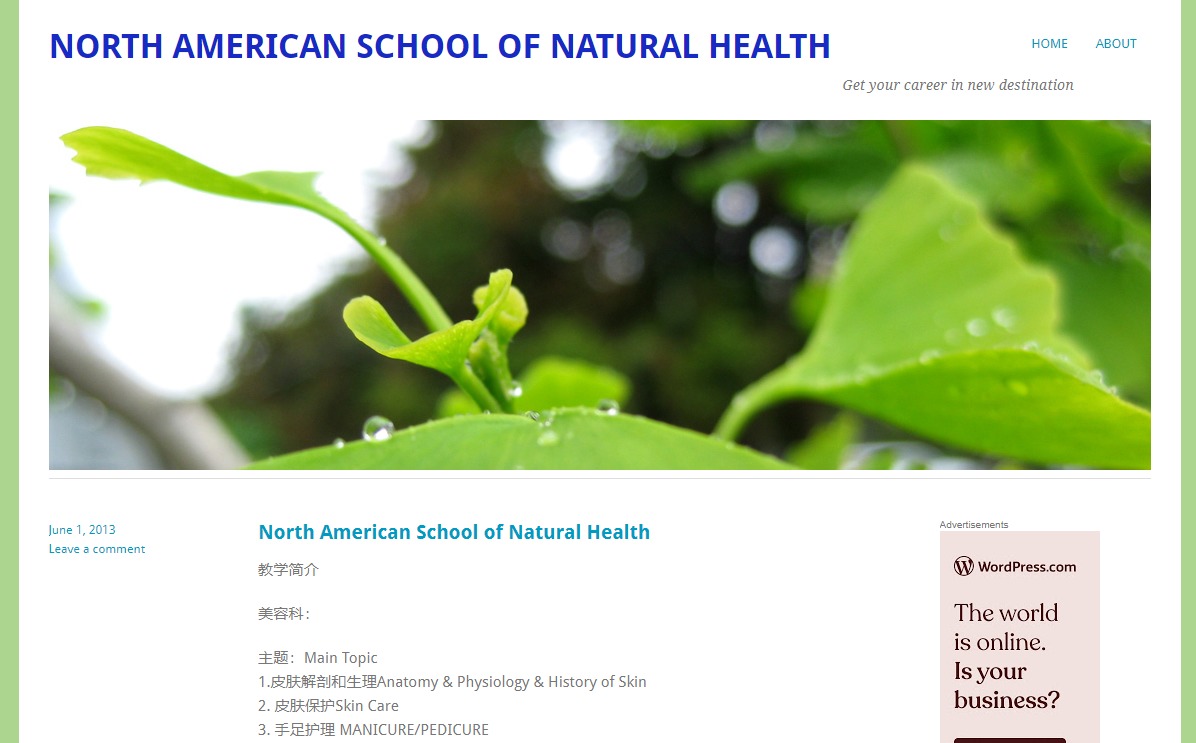 However, CBC News found no indication the school actually existed. The head of the Saskatchewan Acupuncture Association told the CBC he had never heard of it. And the provincial government says the school was never registered to operate in the province.

Over the years, Joey Zhang created dozens of other companies.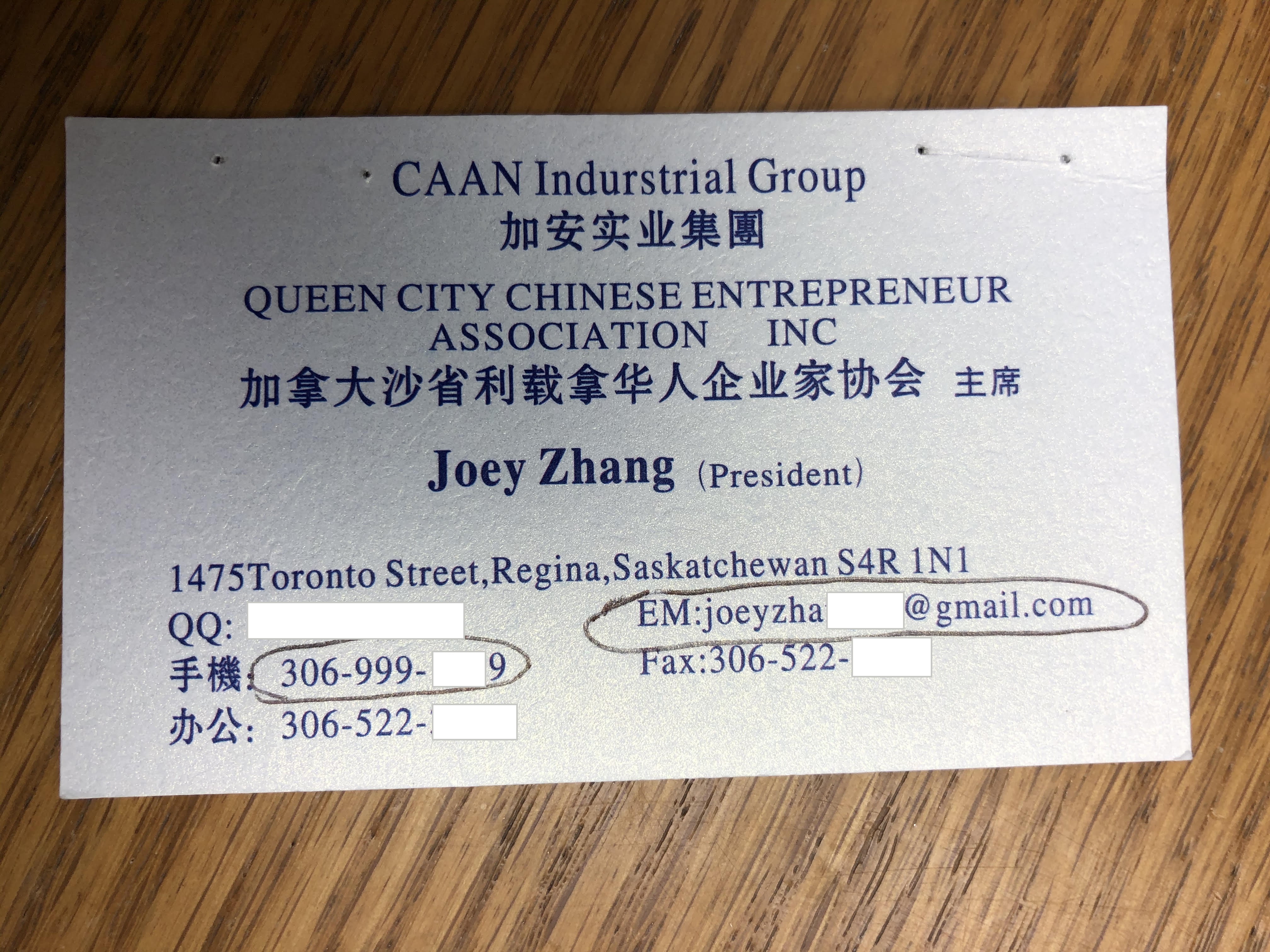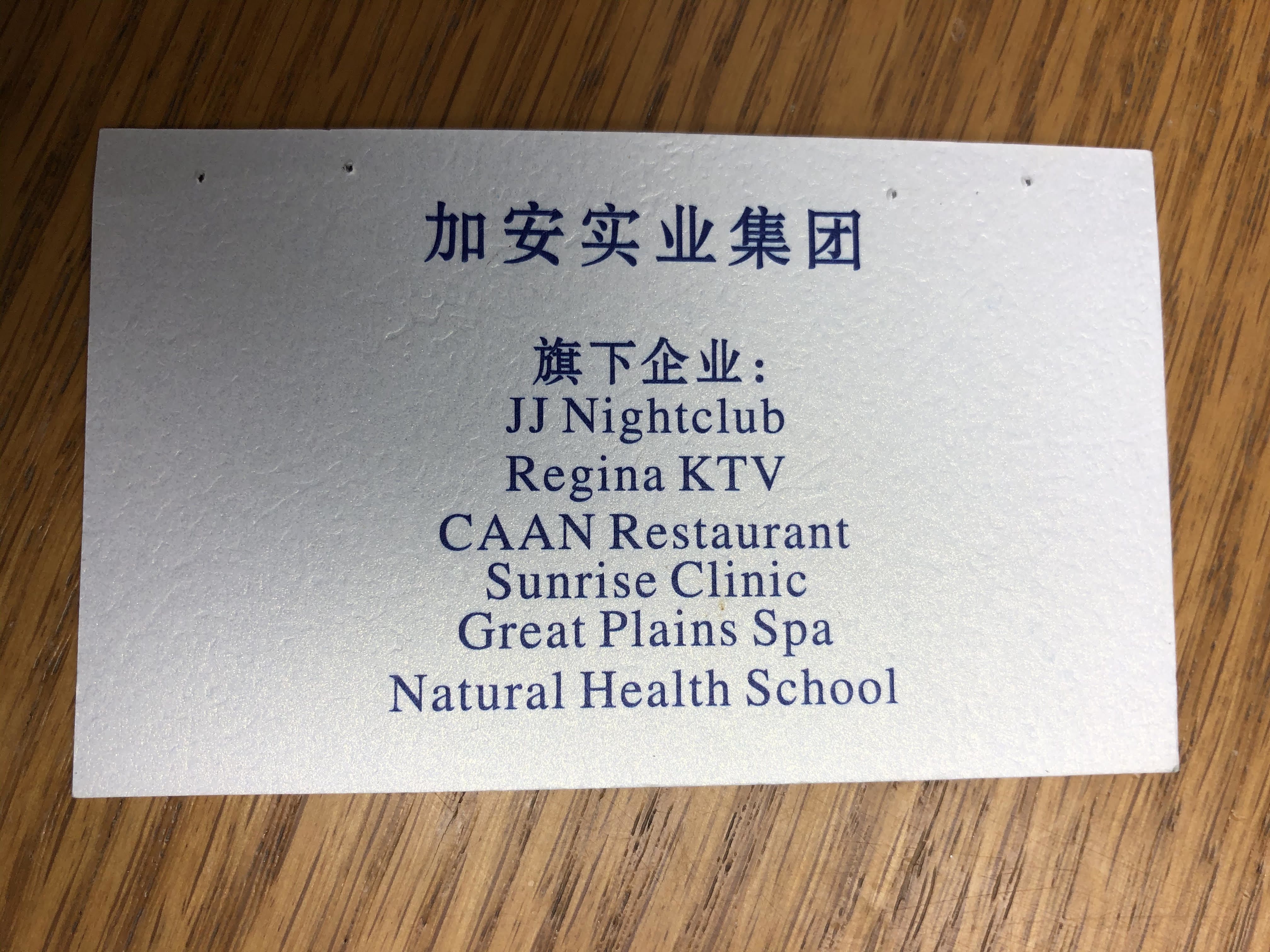 Perhaps her most ambitious project was a cluster of seemingly unrelated businesses she planned to start in a gritty industrial part of Regina.

She signed agreements with a series of business people to locate Caan Dumpling Restaurant, J.J. Nightclub, the Great Plains Spa and Natural Health School all under one roof.
Those deals all appear to have gone sideways.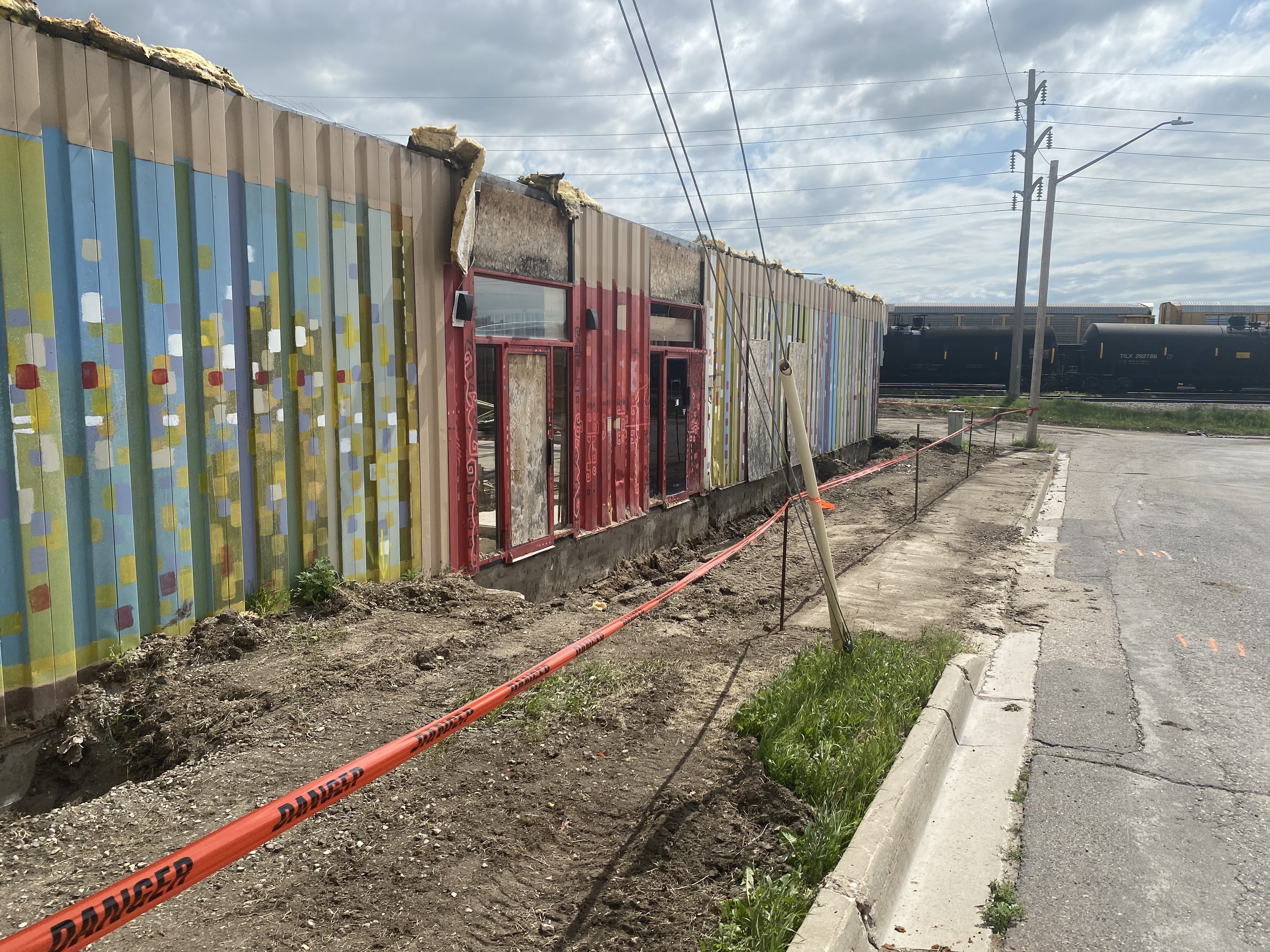 For example, according to court documents, in November 2012, Jianchao Wang, a businessman with an address in China, acquired one third of Joey and Yanling's business, J.J. Nightclub, for $200,000.

A few months later, in April 2013, Wang withdrew as an investor and asked for his money back. According to a lawsuit filed by Wang, Joey and Yanling agreed to pay him back but never did.
In 2015, Wang was granted a $200,000 default judgment in Saskatchewan's Court of Queen's Bench.
Marijuana plan riles rural Sask.
In 2016, the council of the Rural Municipality of Duck Lake appeared to be quite enthusiastic about a medical marijuana proposal that had been forwarded by a "Dr. Yanling Zhang," according to the minutes from a meeting on Dec. 12, 2016.

On his LinkedIn page, Yanling claims to have a PhD in plant science from McGill University. The university wouldn't comment on that claim for reasons of confidentiality.
A couple of councillors moved that the "RM would allow a medical marijuana facility … once all protocols are followed."
One councillor, Frank Pelletier, stepped out of the room because of a "pecuniary interest." While the council minutes don't spell out what the potential conflict was, just seven months later Pelletier sold 12 hectares of land in the community north of Saskatoon to Joey.
That was where the medical marijuana grow-op was to be situated.
Stan Neufeld was the lone councillor who voted against the proposal.
"It sounded like a bullshit program because you really couldn't get proper answers," he said.
Neufeld said after receiving community input, the council decided not to support the project.
"It's been a 'no' by the council, but this guy doesn't seem to want to quit with his stuff," said Neufeld, referring to Yanling.
Pelletier said he has nothing to do with the business, but he knows Yanling and Joey did end up growing a crop last year.
"I kinda know what a marijuana plant looks like," he said. "I imagine they would have had a licence, yeah. Otherwise they wouldn't have been able to grow it."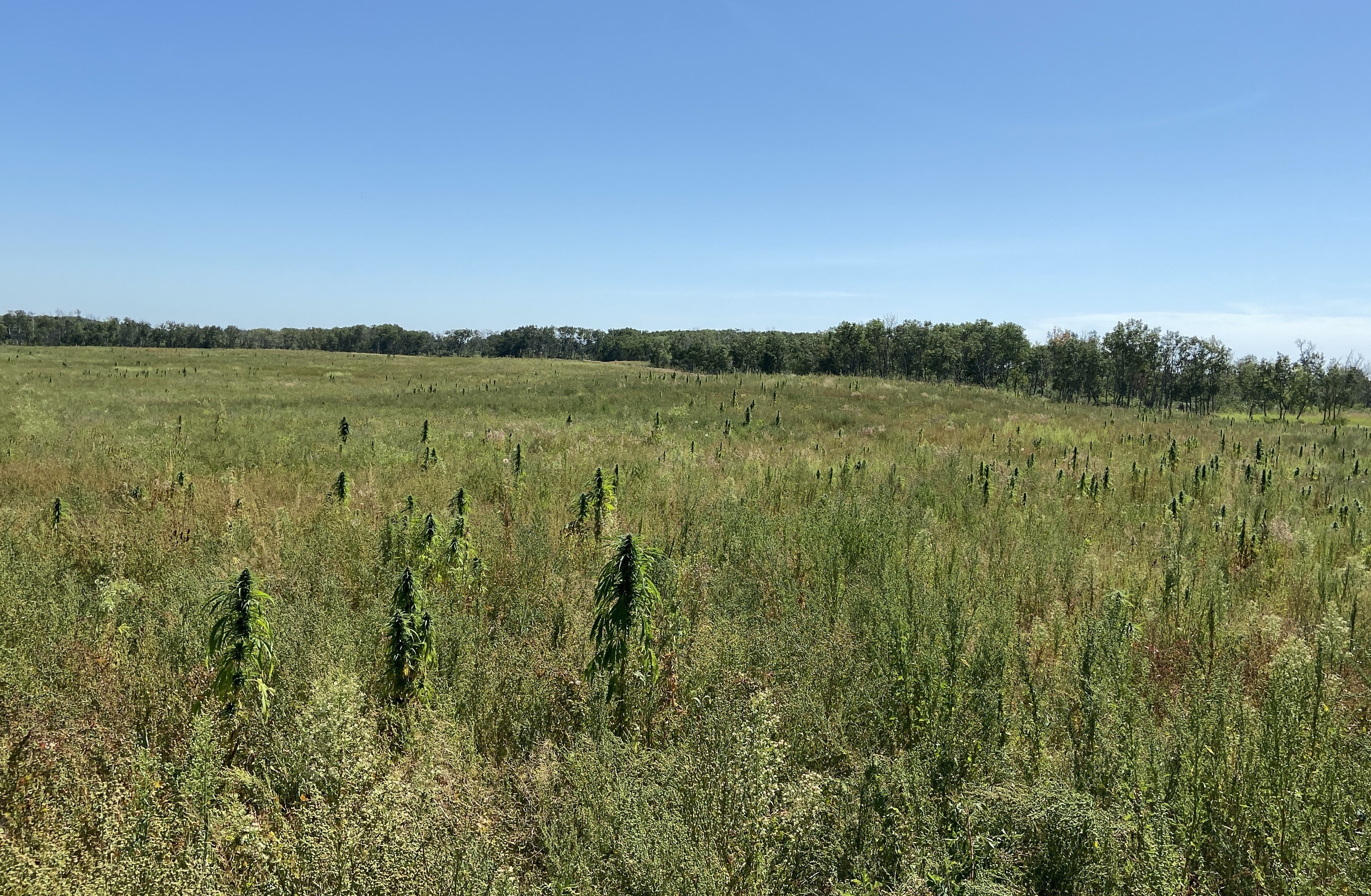 Change of plans
Toronto businessman Victor (Kin Wah) Lo says that in late 2018, he was introduced to Joey Zhang by a friend. She presented him with an opportunity to start a hemp business in Saskatchewan.
He said she proposed a 50/50 partnership.
She told him she had the land, a hemp licence and access to an indoor facility, he said. Lo was to fund the operation and provide the labour.
"Supposedly, we could share the profits," he said.
Lo found an investor, and in May 2019 they created KL Hemp Inc.

They planted roughly 12 hectares of hemp on Joey's land and they grew about 8,000 seedlings in a restaurant located in the town of Duck Lake that had been converted into a greenhouse.
He said he didn't check into the business deeply enough and trusted Joey too much.
He said she promised she had a buyer and they would make good money.
But, he said, after all of the work, they didn't earn any profit last year.
"No money."
Lo said they did harvest about 900 kilograms of hemp, which was supposed to be turned into CBD oil.
But the investor shipped all of the product to Joey in Toronto, he said.
"Joey said she had a buyer in Ontario."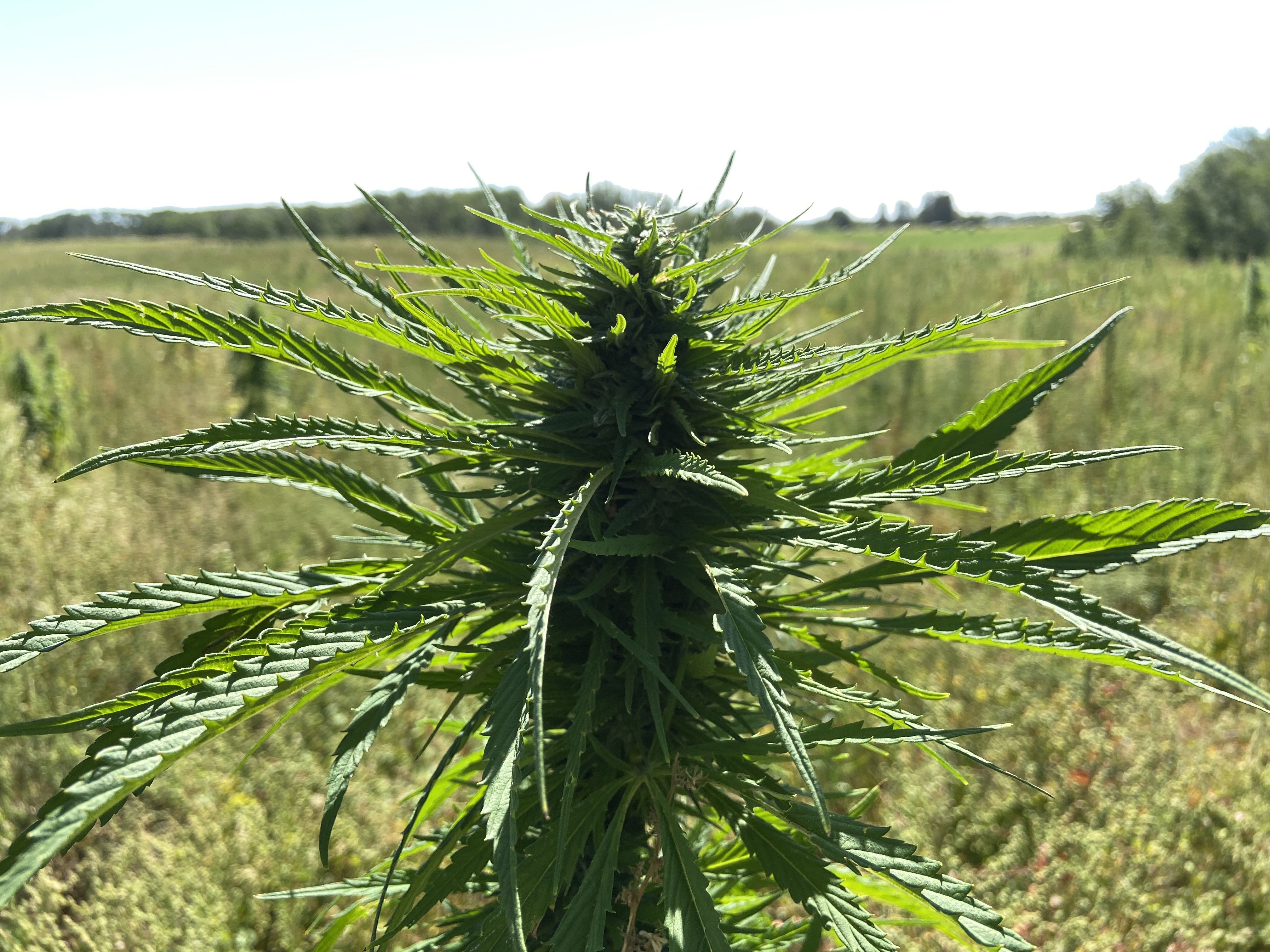 Lo said he has no idea where the product is or if it was sold.

"Coming this year, I don't think I will work with her," he said.
He said he thought Joey had legal access to that restaurant in Duck Lake. But one day, Lo said, he met a man named Henry Penner who claimed it used to be his restaurant and he hadn't been paid in full for it.
Café turned into grow-op
In 2017, Henry and Lorraine Penner agreed to sell their restaurant, Penner's Café and Lounge, to Yanling and Joey for $200,000. They received a $50,000 non-refundable deposit and agreed to take the rest of the payment over time.

Yanling and Joey were supposed to pay $75,000 by December 2018 and the remaining $75,000 in May 2019. The Penners say they are still waiting for both payments.
"They didn't fulfil their commitment. And, as a result, I'm either unable to move forward or backward. I'm at a standstill for the last year and a half," said Lorraine.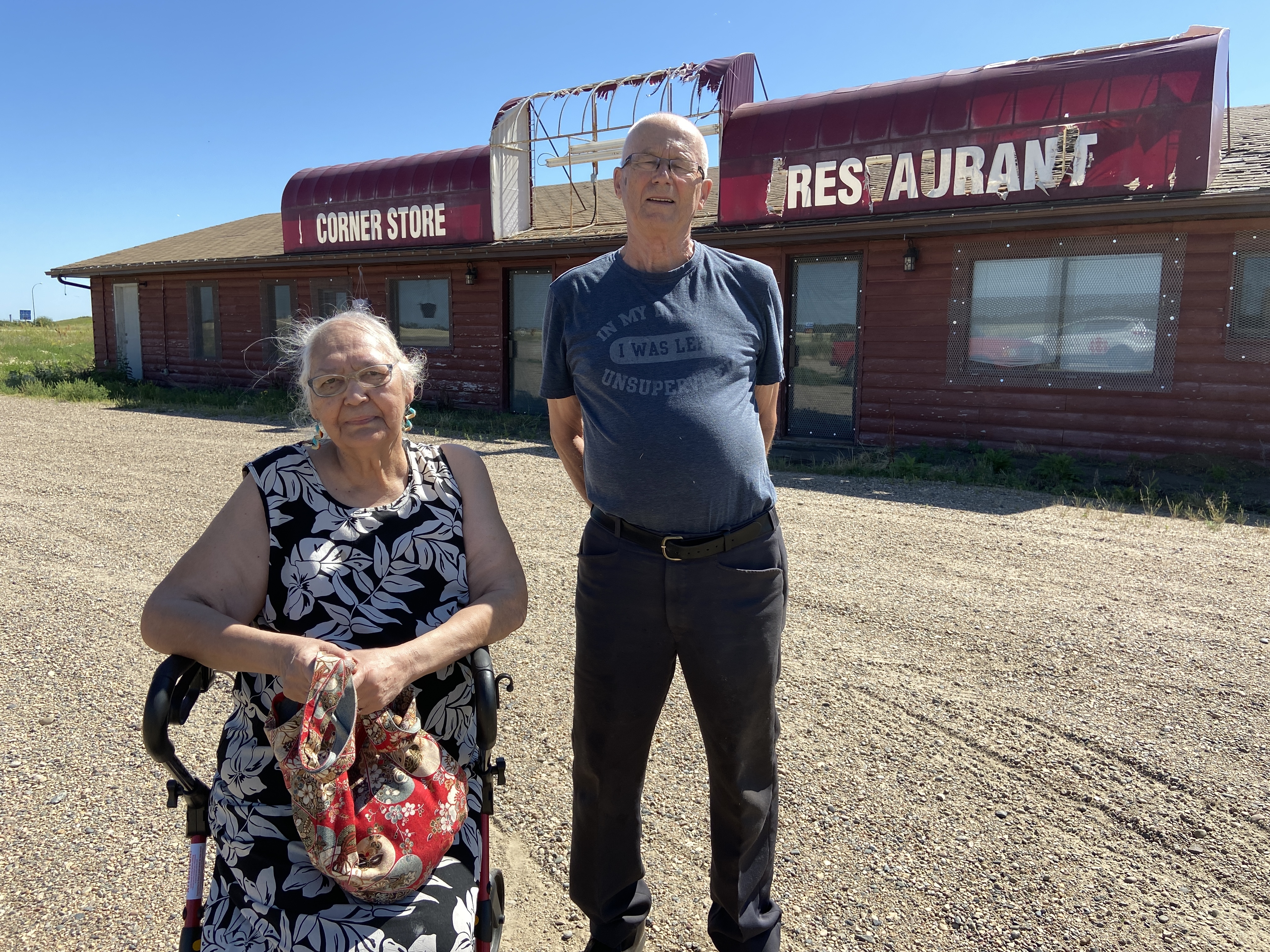 She said when she asks why the payment hasn't been made, she's told, "It's hard to get partners for a small business in Saskatchewan."

The Penners' next shock was what Joey and Yanling did with their café.
They blacked out the windows and moved heat lamps into the building and started growing hemp, Henry said.
"I went inside and looked," he said. "They had seedlings that were an inch high, some two inches high, and they had a bunch that were not germinated."
Lorraine is an Indigenous woman and invested the money she had received from her residential school settlement into the restaurant. She said it was her life savings.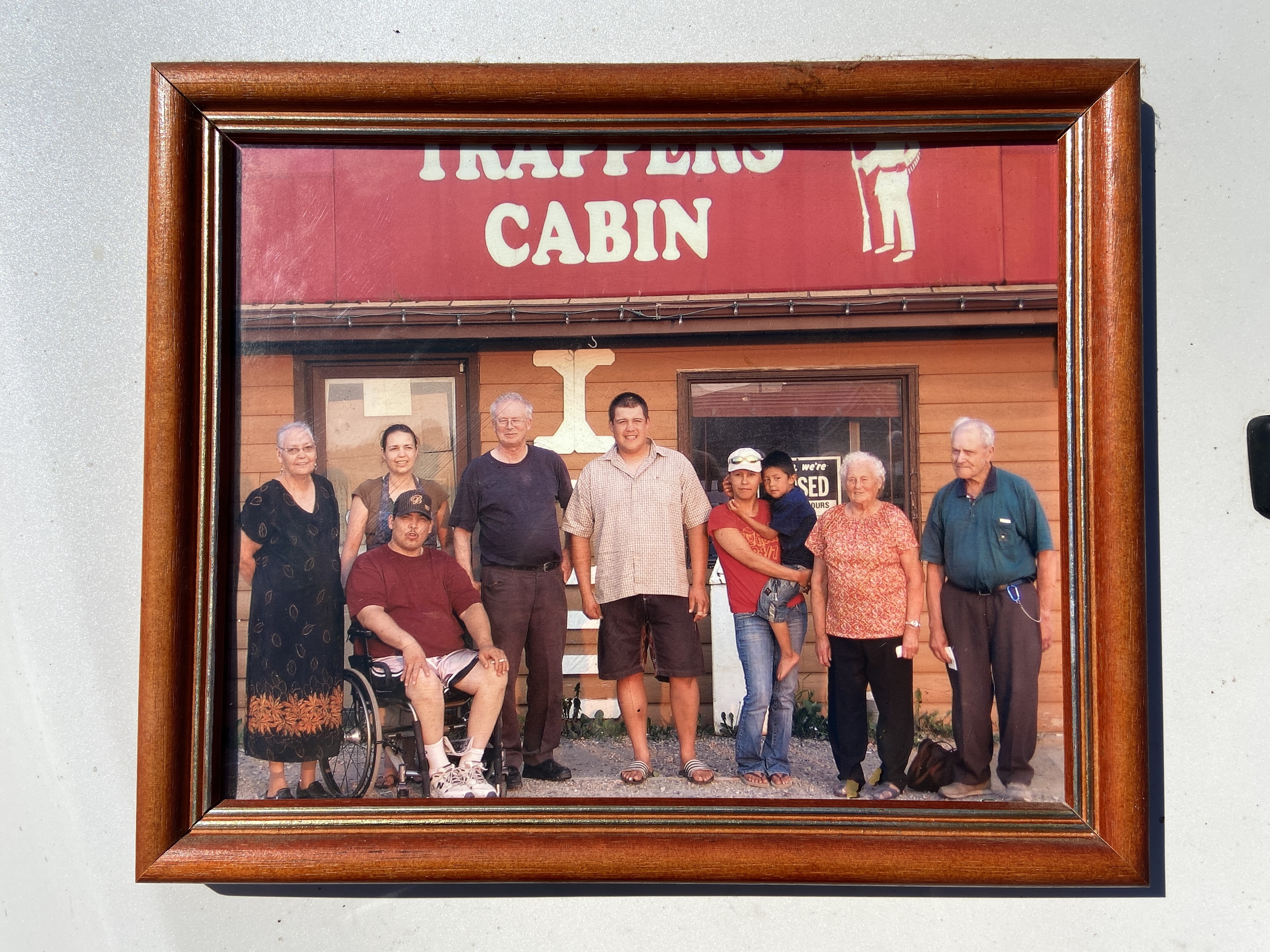 In selling the restaurant, she hoped to finance the education of some of her family members.

"It just sickens me. You know, I was OK until all this happened and my health went down. I just can't take it," she said.
She said she's shocked someone would treat others like this.
"They're very dishonest people," said Lorraine.
Trying the number again
CBC News reached out to Joey and Yanling for this story.

When reached by phone, Yanling hung up.
CBC News connected with Joey through her phone number — the same one that was used to organize the phoney Meng rally in Vancouver and that's been attached to so many businesses across the country.
She said she doesn't speak much English and declined to have a conversation through a translator.
Have a tip? Contact Geoff Leo at geoff.leo@cbc.ca