Scars can often be a source of embarrassment, shame or frustration ⁠— permanent reminders of trauma the body has endured. As such, many people choose to hide them or make up fanciful stories about their origins.
Not everyone. These five individuals have come to embrace their scars as part of their story, a narrative that includes the challenges they have surmounted, whether it be physical or mental illness, or major body transformations. They now take pride in their scars, openly displaying them at times and willingly sharing the true stories behind how they occurred.
Photographer Peter Scoular sat down with these Regina residents for portrait sessions that bring to light the life journey hinted at by their scars, often hidden in daily interactions. He hopes that by understanding others' histories through their scars, it will unite us and invite compassion.
Below, participants reflect on their scars in their own words, which have been edited and condensed.
Warning: Some of the images are graphic in nature.
Leah Barnard, Ewing sarcoma
At the age of 28, I was diagnosed with Ewing sarcoma. It started as a small bump on my right shin. Test after test and no answers, I was sent for a CT biopsy.
Jan. 28, 2006, changed my world. I was informed that chemotherapy needed to start ASAP, and there would be no time to make alternate arrangements for "years to come and family planning," that is, freezing my eggs. At 28, that was not my main worry; it was let's beat this!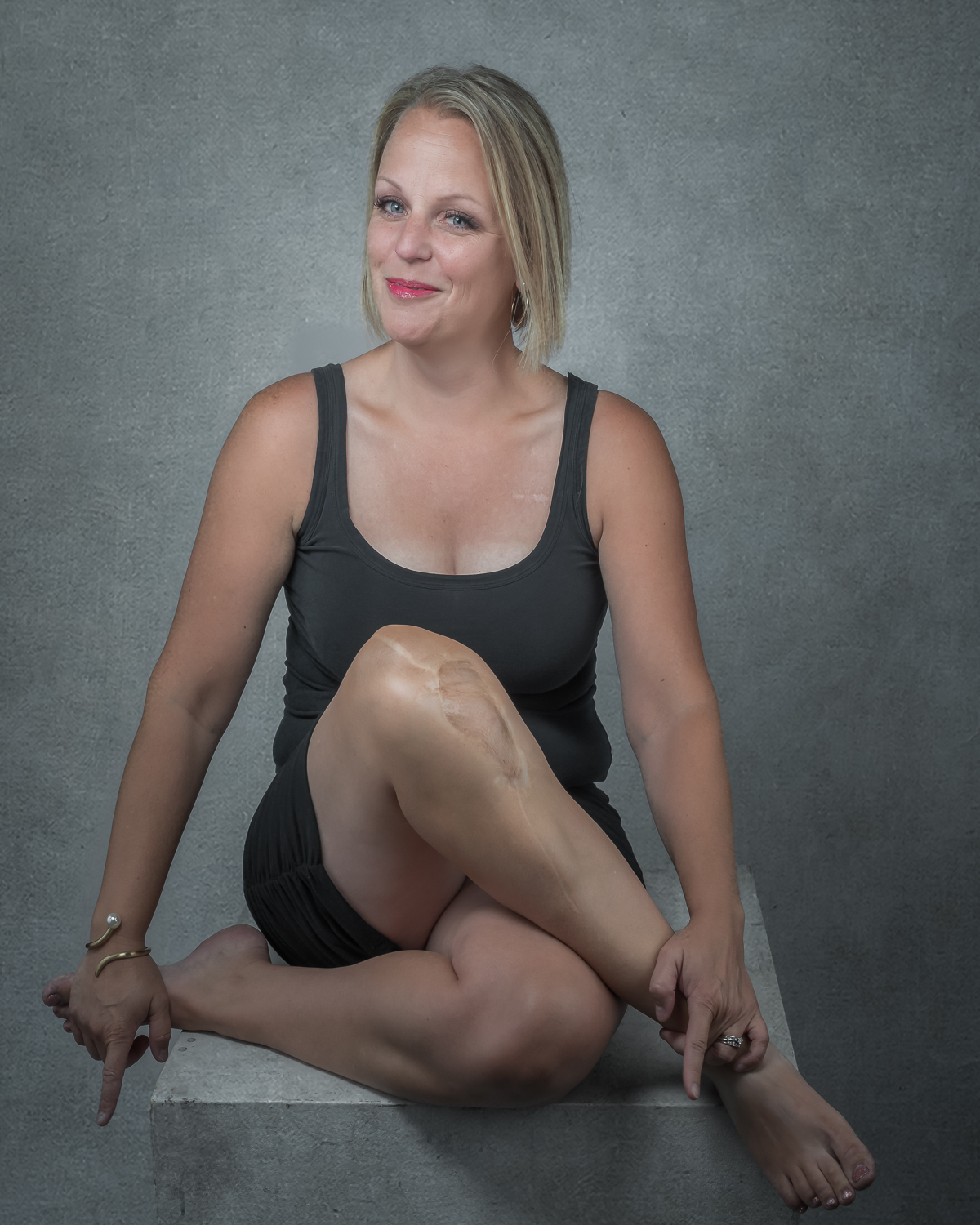 Along with 18 months of chemotherapy, I also underwent limb sparing surgery. So, with over three-quarters of my right leg removed and replaced with metal rods and plastic, it is considered a prosthetic.
I had to learn to walk again. I am no longer able to "run" and walk constantly with caution.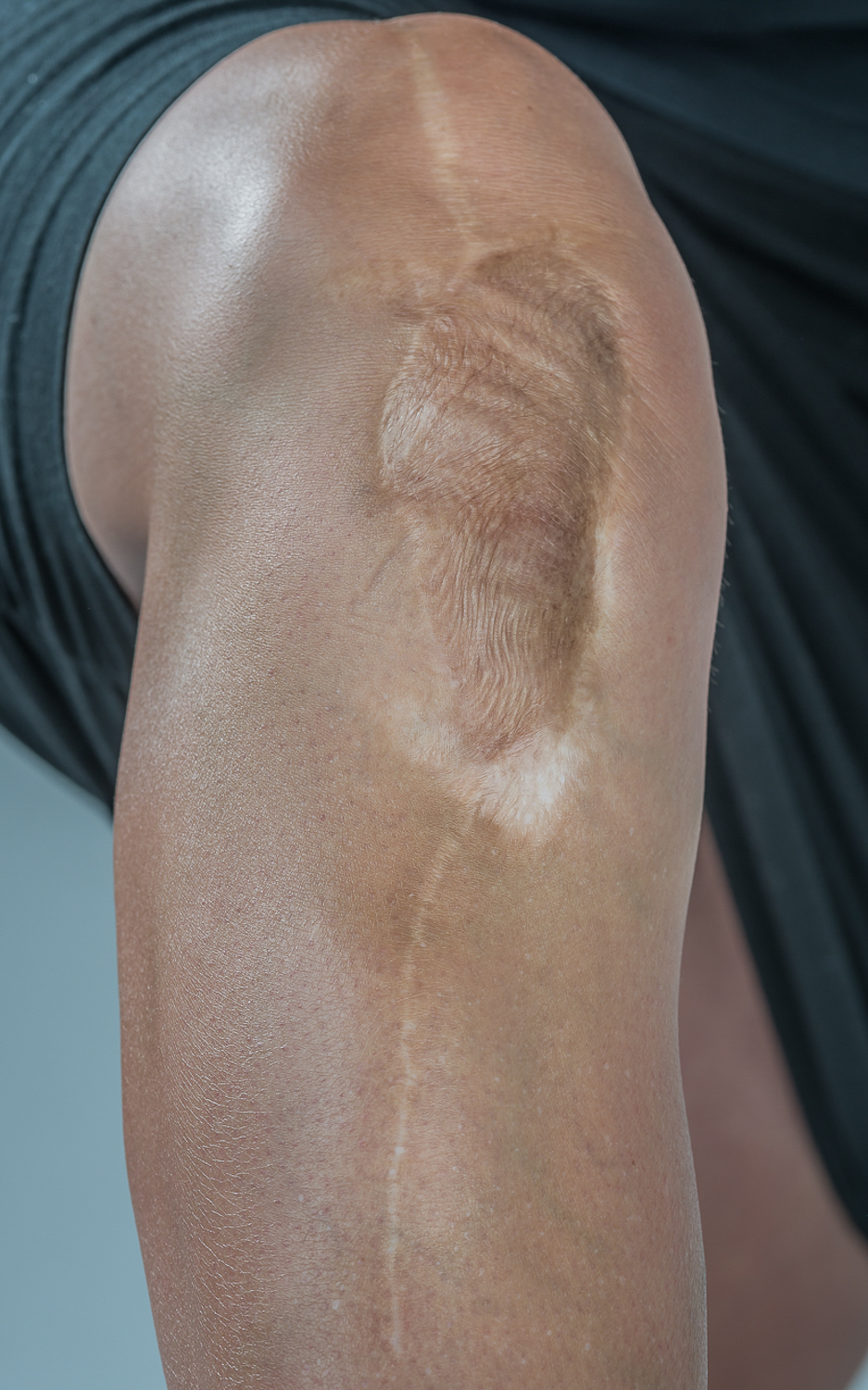 The journey I had to earn my scars is worth everything. I believe I was given cancer to fight it. I have always believed in mind over matter and I won.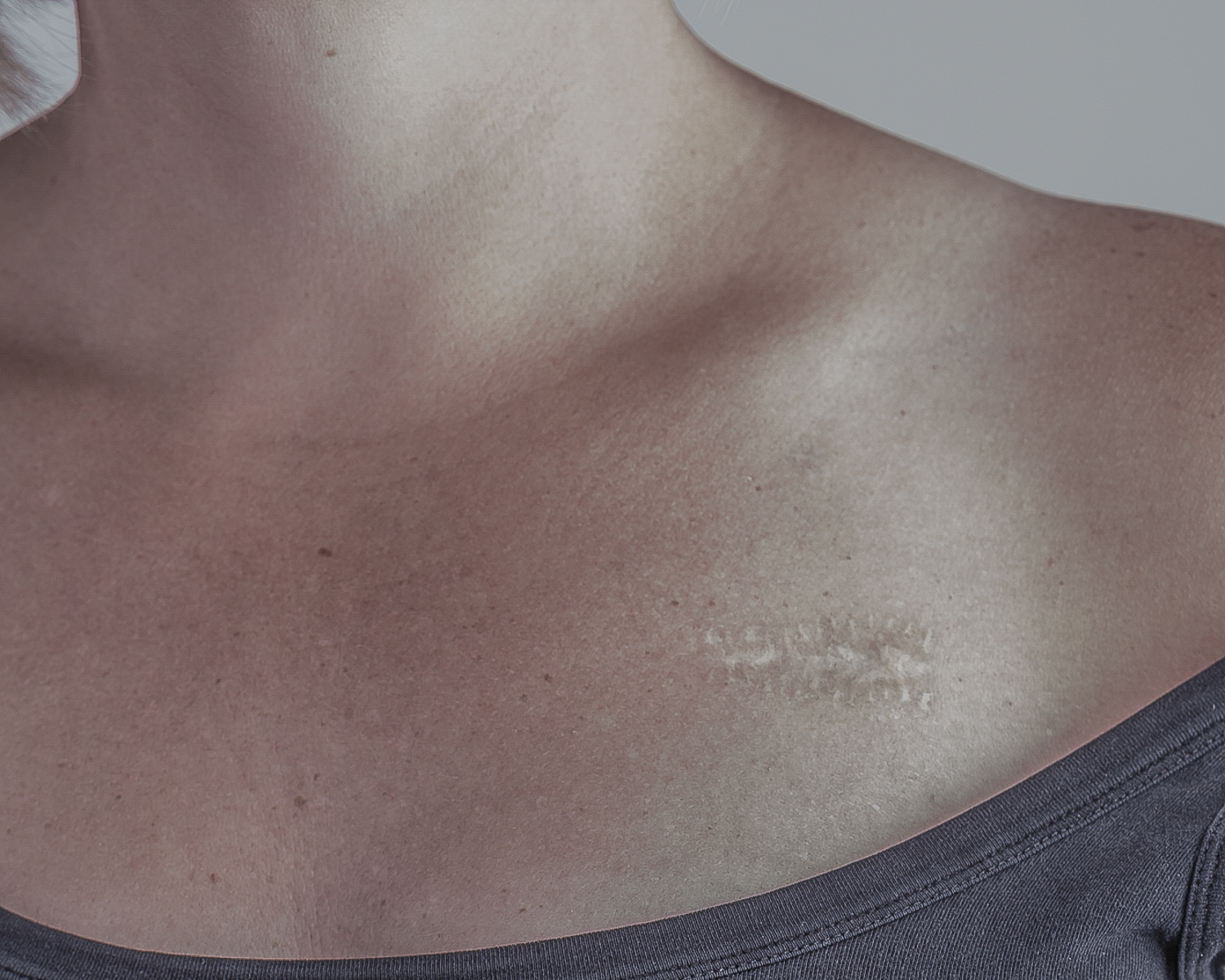 Denise Pasapa, self-harm
I was 15 years old and pregnant. I was in the spin of changing the life of violence I was born into. As I laid with my alcohol-induced thoughts, I cried as I felt the absolutely endless dark grief and hopelessness. That is when the razor I had beside me became the "solution."
I did not receive medical attention so the scars healed as they were made.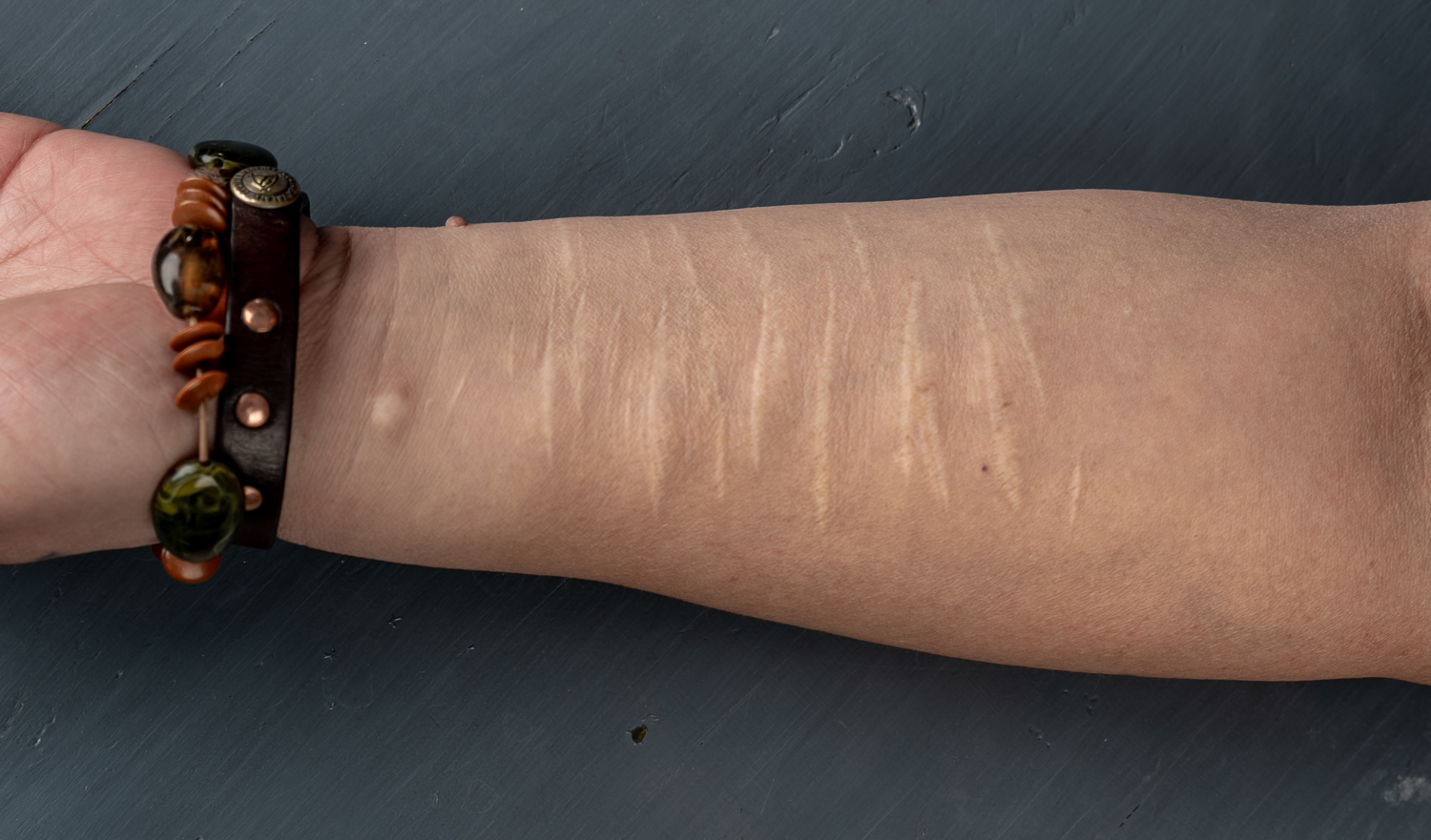 As I became a mother and a grandmother, I wore the scars mostly covered, a tinge of shame each time others gave them attention. Some would look with obvious understanding of what could lead to self-harm; some pitied, shamed or judged. In those moments of attention I would ask, "Do you want to know about these scars?" Most times they would deny noticing or apologize with no need to know.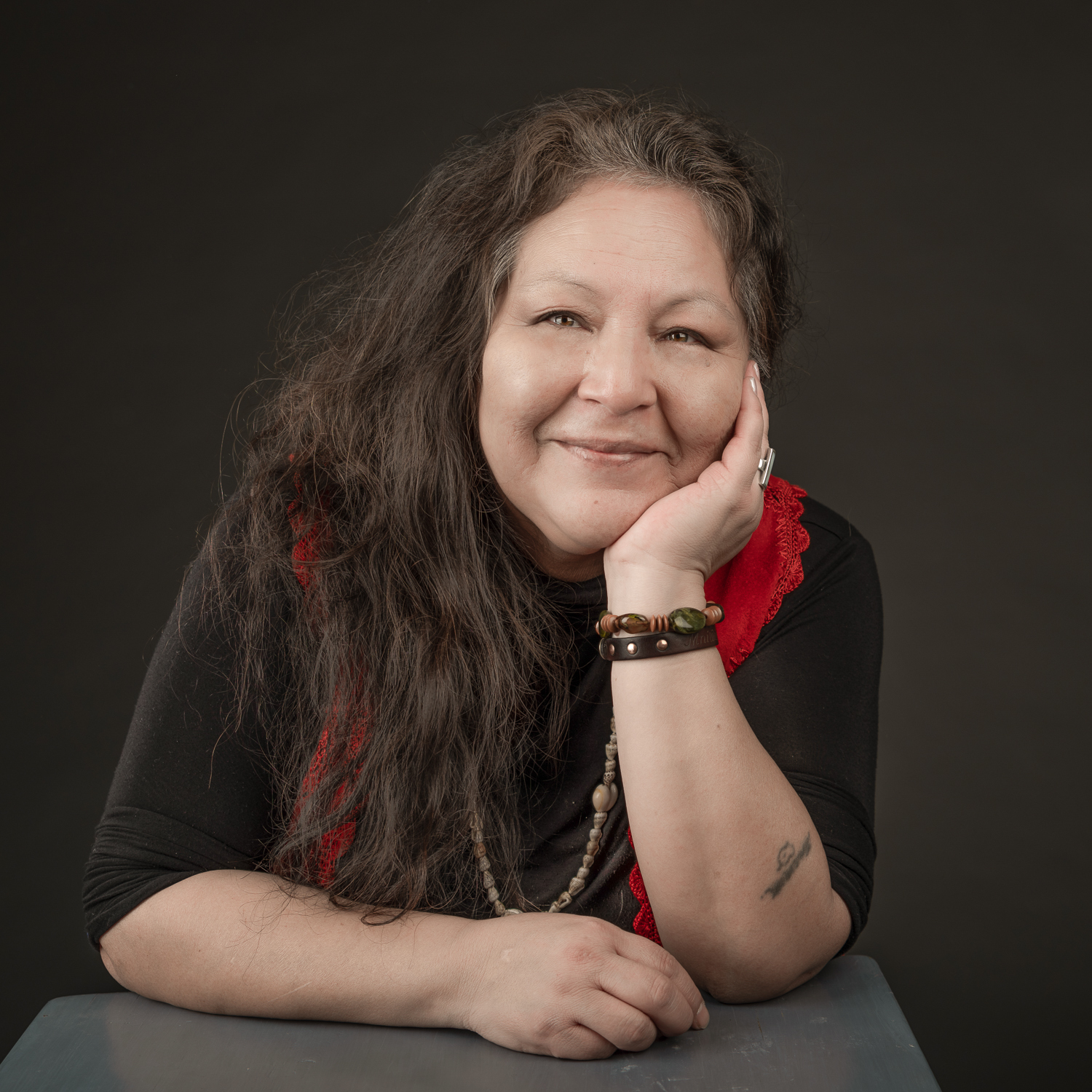 In 2019, my daughter gifted me an opportunity to create a tattoo over my childhood scar ⁠— an event not motivated by shame but by the utmost love for that 15-year-old girl under those dark stairs. It was time to honour her with the tree of life and the roots that have instilled the strength to live as a strong-spirited Nakota woman.
Joel Sopp, bariatric surgery
I was 35 years old and the scar is a result of the extra folds of skin left over from dramatic weight loss from bariatric or weight loss surgery.
I was having medical issues from the extra skin, so it was removed with an abdominoplasty or tummy tuck.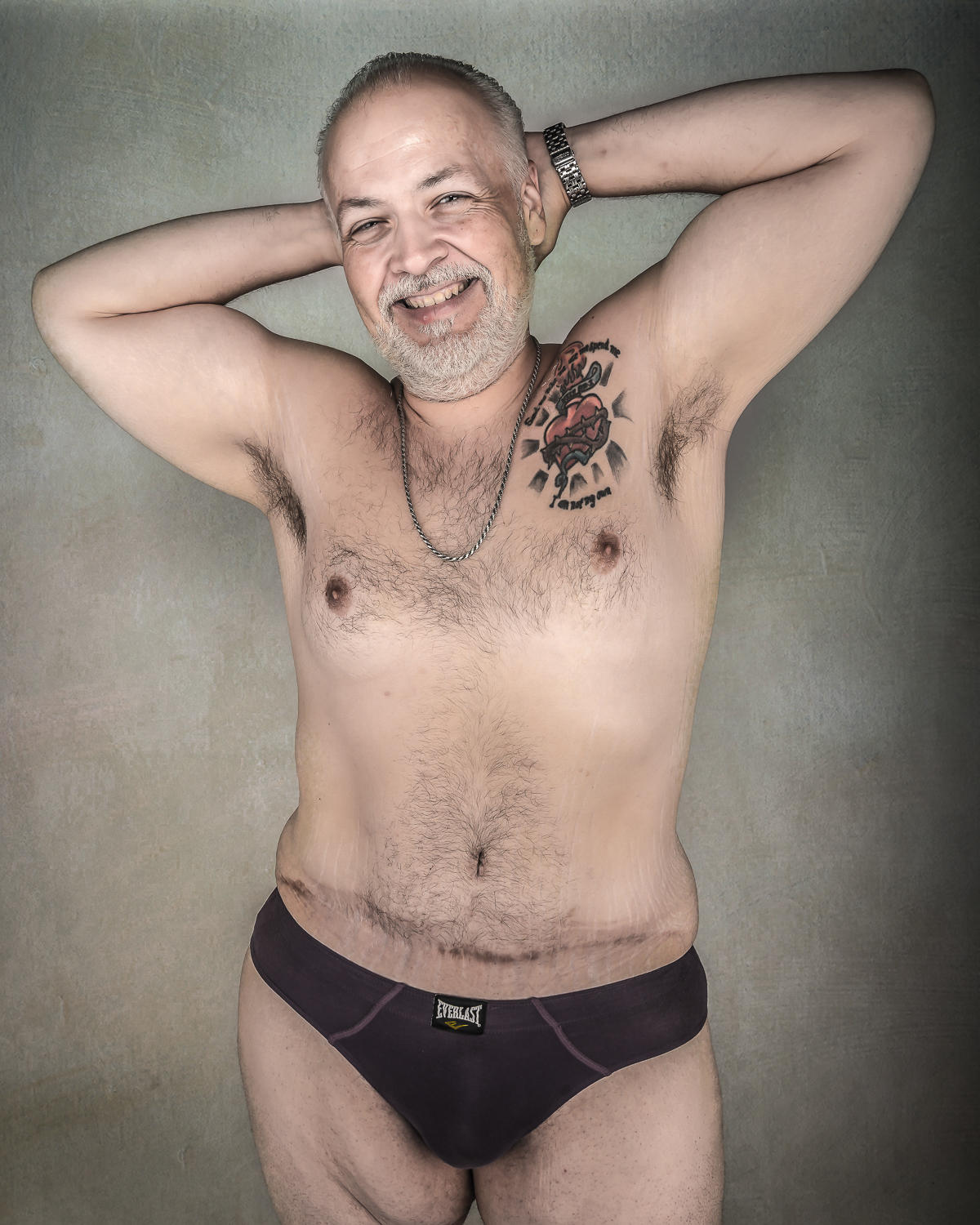 I feel lighter (almost 15 pounds of skin was removed as I was a size 64 pant before surgery) and more confident.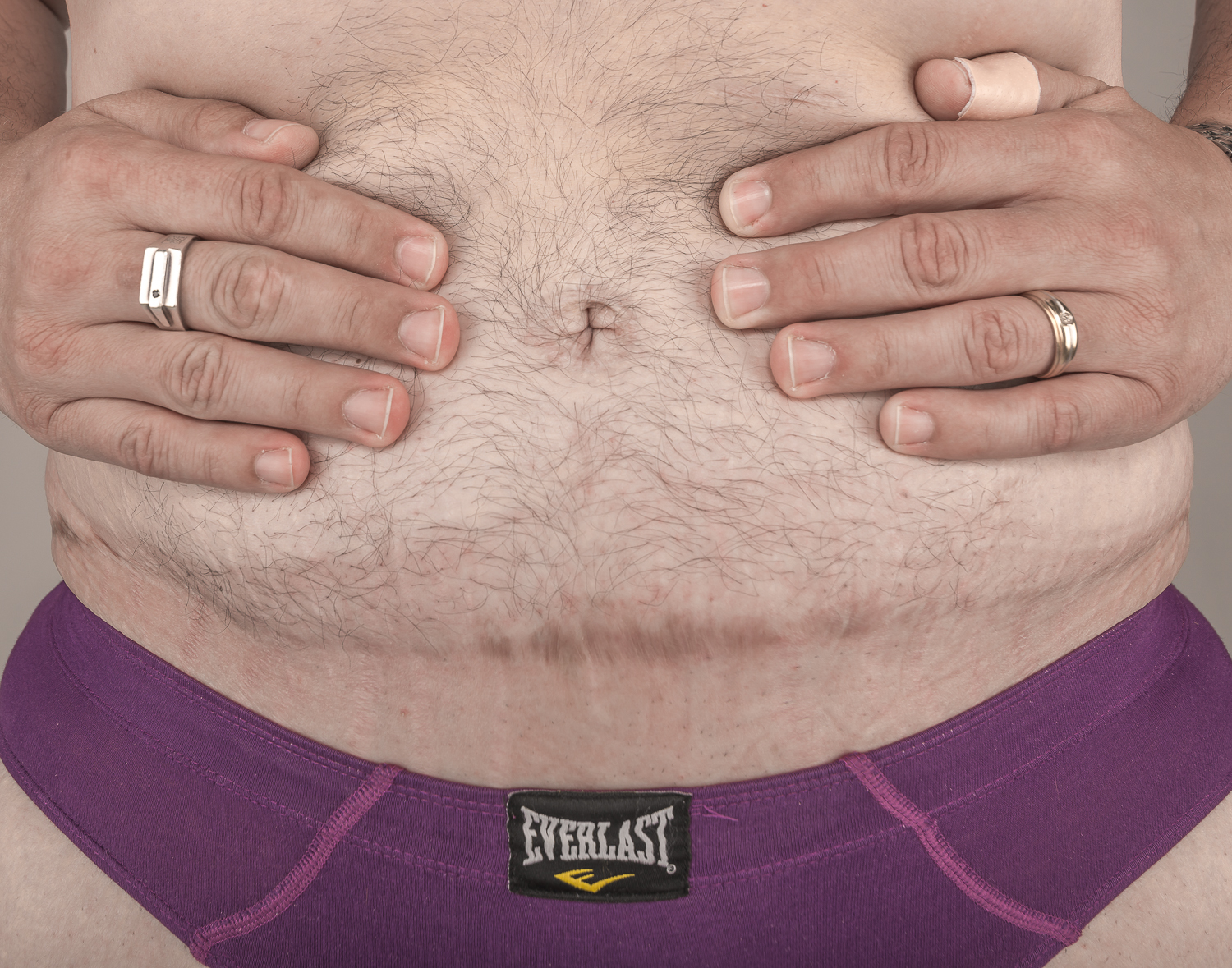 Initially at the pool or beach, I get a few stares out of curiosity, but once I explain why I have it and its purpose, people are very accepting and actually congratulate me on taking control of my health with weight loss surgery and the operation that caused this scar.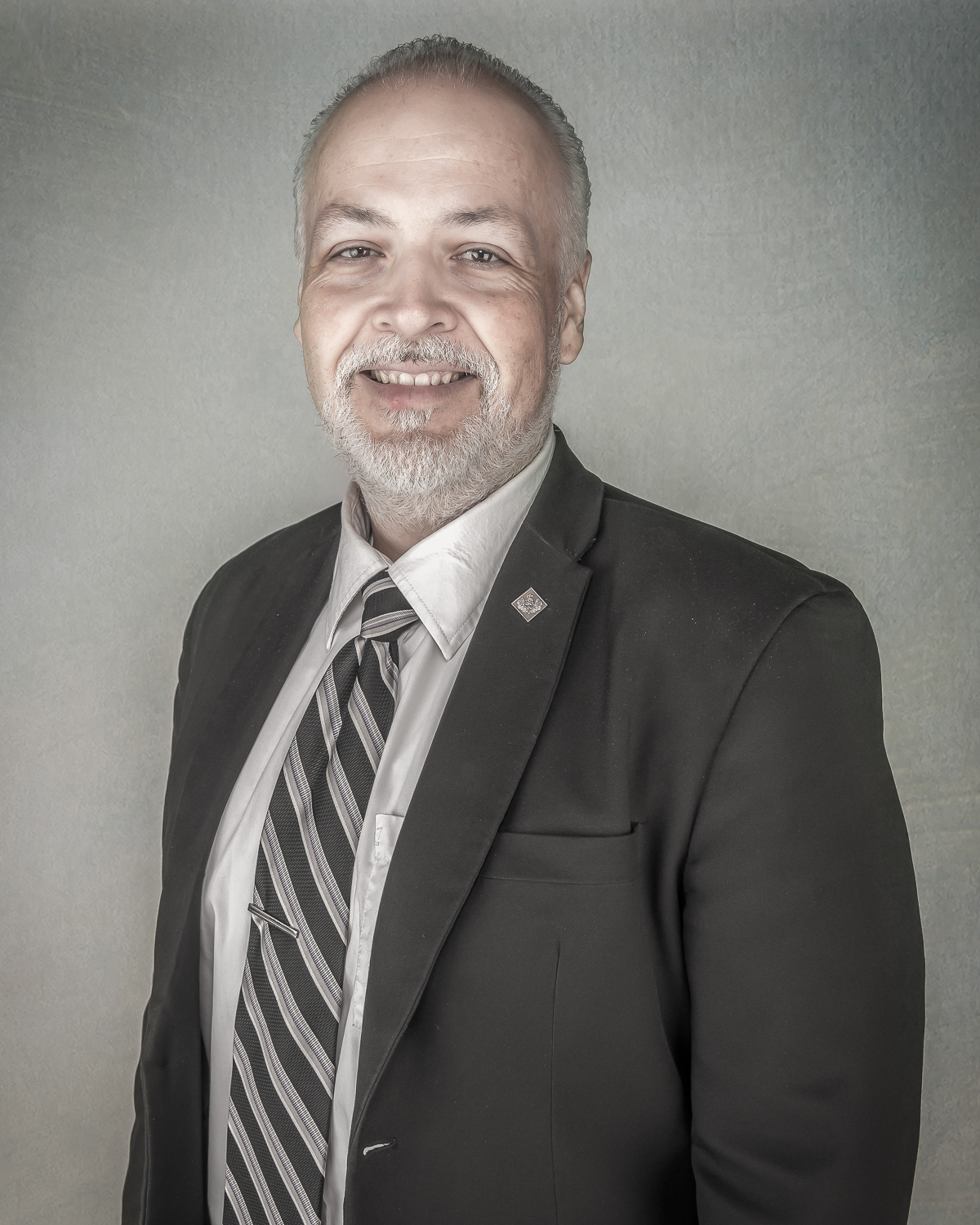 Leah Biegler, cancer
In 2014, I was diagnosed with stage 3 breast cancer and underwent a bilateral mastectomy.
I was so eager to have the cancerous breasts removed that the issue of the scars was not prominent ⁠— until after the surgery, draining tubes and healing. I was very conscious of others noticing the change and did not want my husband to see this "new me."
I quickly realized that I never had to worry about his reaction to my scars, the moment he started assisting me with the tubes and dressings.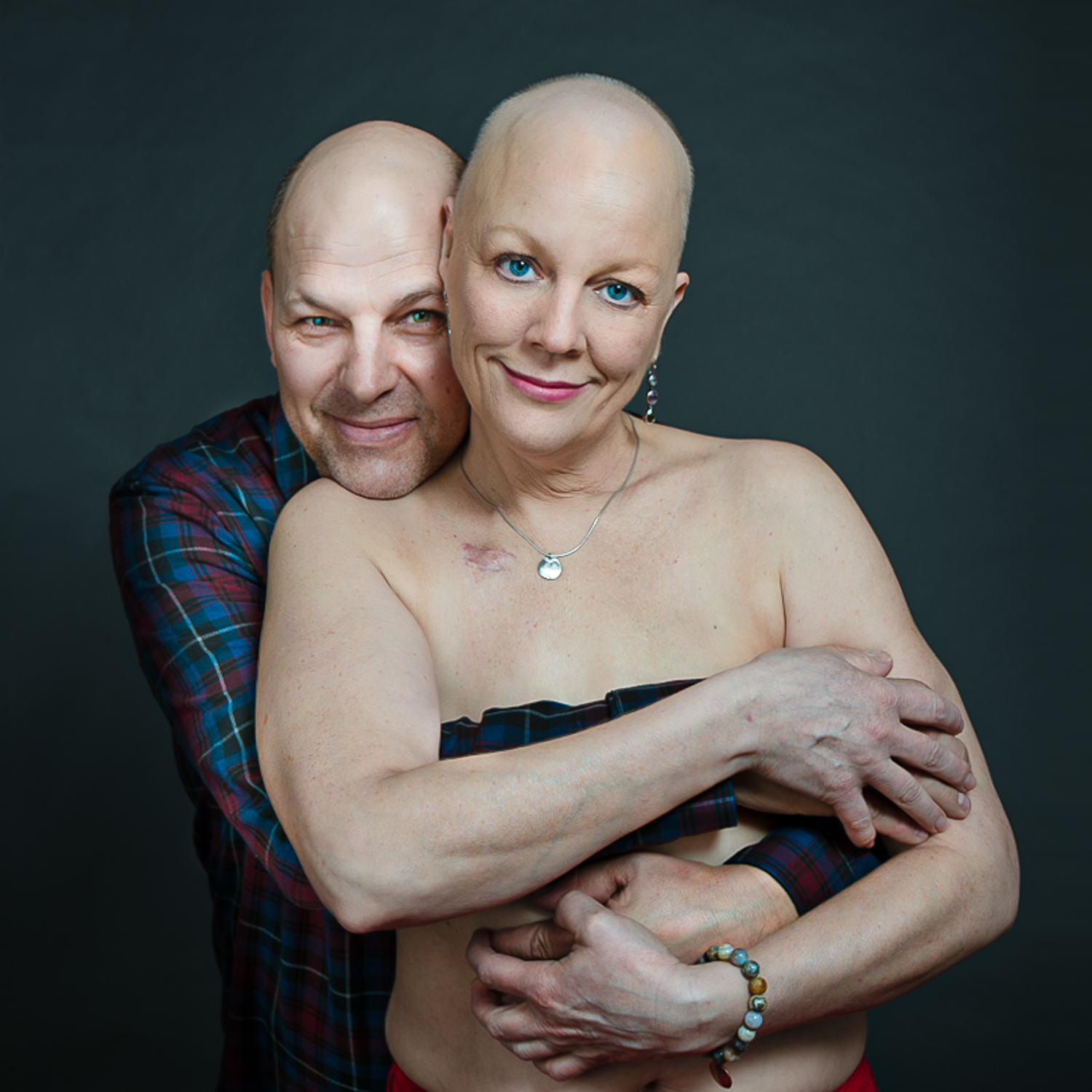 In 2017, I was diagnosed with stage 4 cancer, after it spread to my brain.
A new scar became part of me, following a craniotomy on the left side of my brain. The scar looked like a large question mark, closed with numerous staples. At that time, the prognosis and outlook were of greater concern than the scar.
It has been over two years since that surgery, and the scar outline is only something that I am aware of now.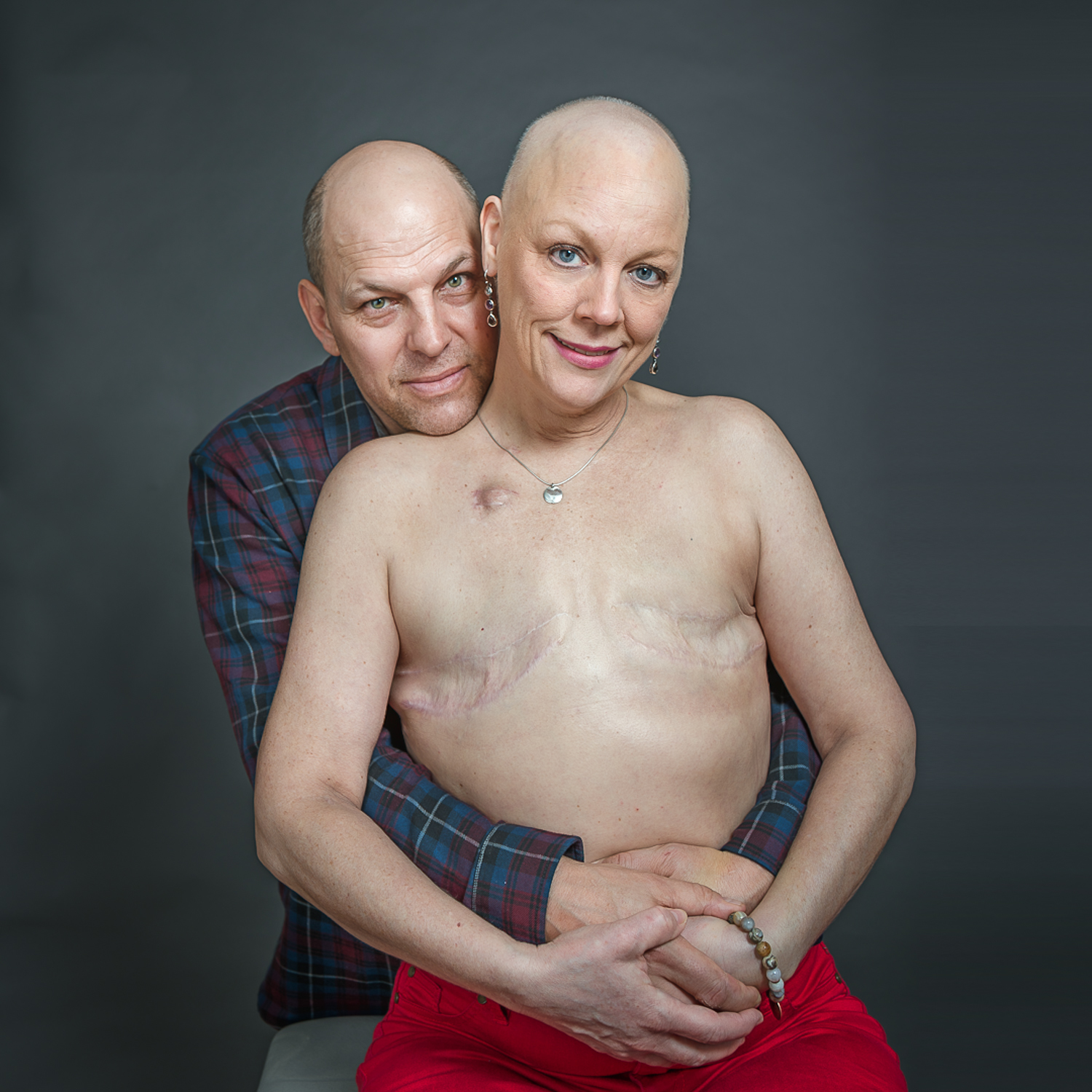 It took some time with healing, grief and adjustment, but eventually the scars became a natural part of me. I no longer notice them as "damage" or loss. The scars are always a reminder of what I went through and part of my life story.
Tyler Koloski, self-harm
My scars started appearing when I was 24 years of age and continued to appear into my early thirties. I received them all through self-infliction or self-harm.
I was going through a very rough patch in my personal life, as well as being undiagnosed for bipolar 1 disorder, and I felt very lost and not in control.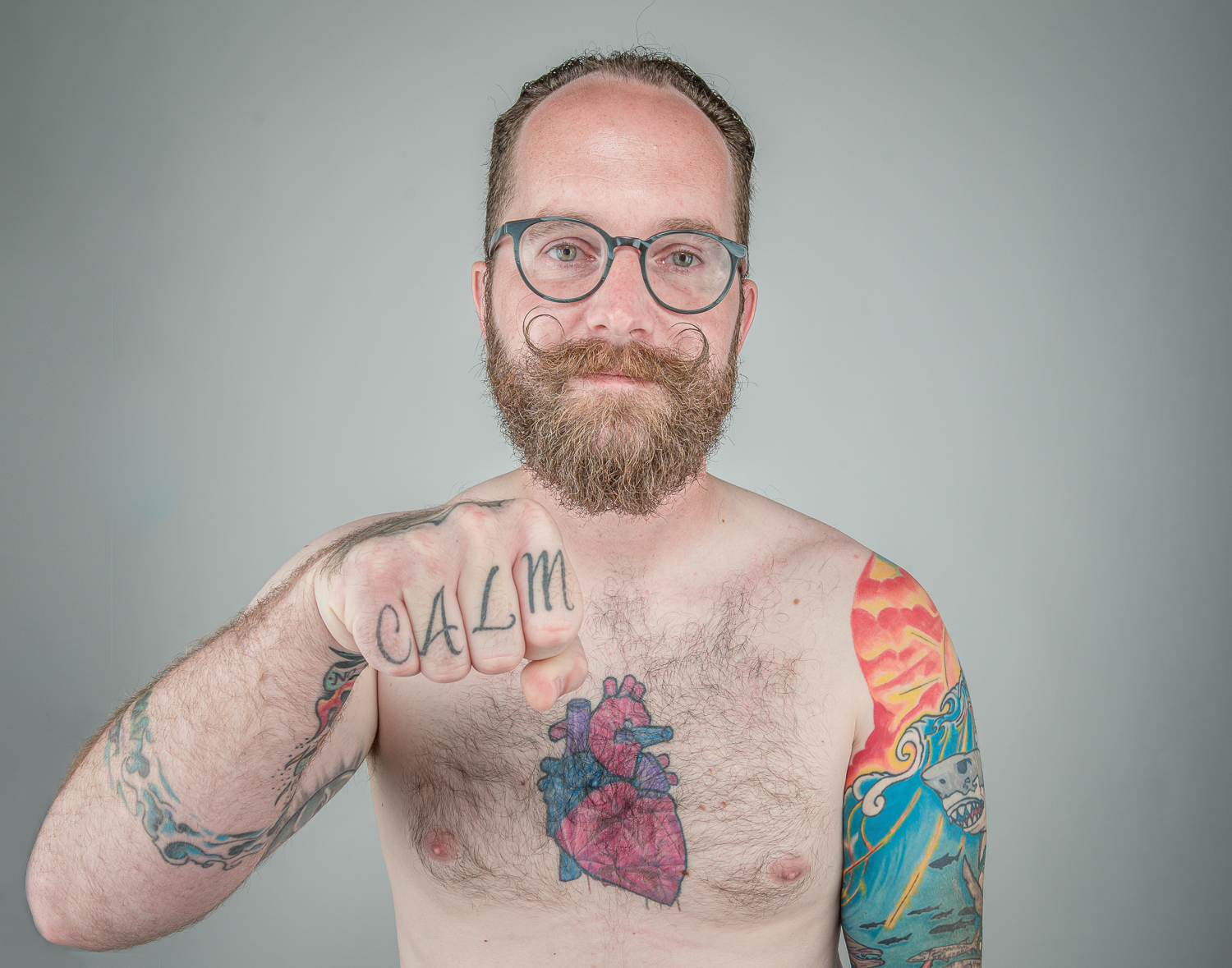 After years of committing these acts over and over again I finally gained understanding through the assistance of clinical psychologists. One in particular helped put me on the path to self-understanding and to an epiphany as to the "why's" behind all my actions.
From the age of 30 to roughly 32, I gained more knowledge about myself and who I am than I had ever known in the 30 years prior. I haven't cut myself since.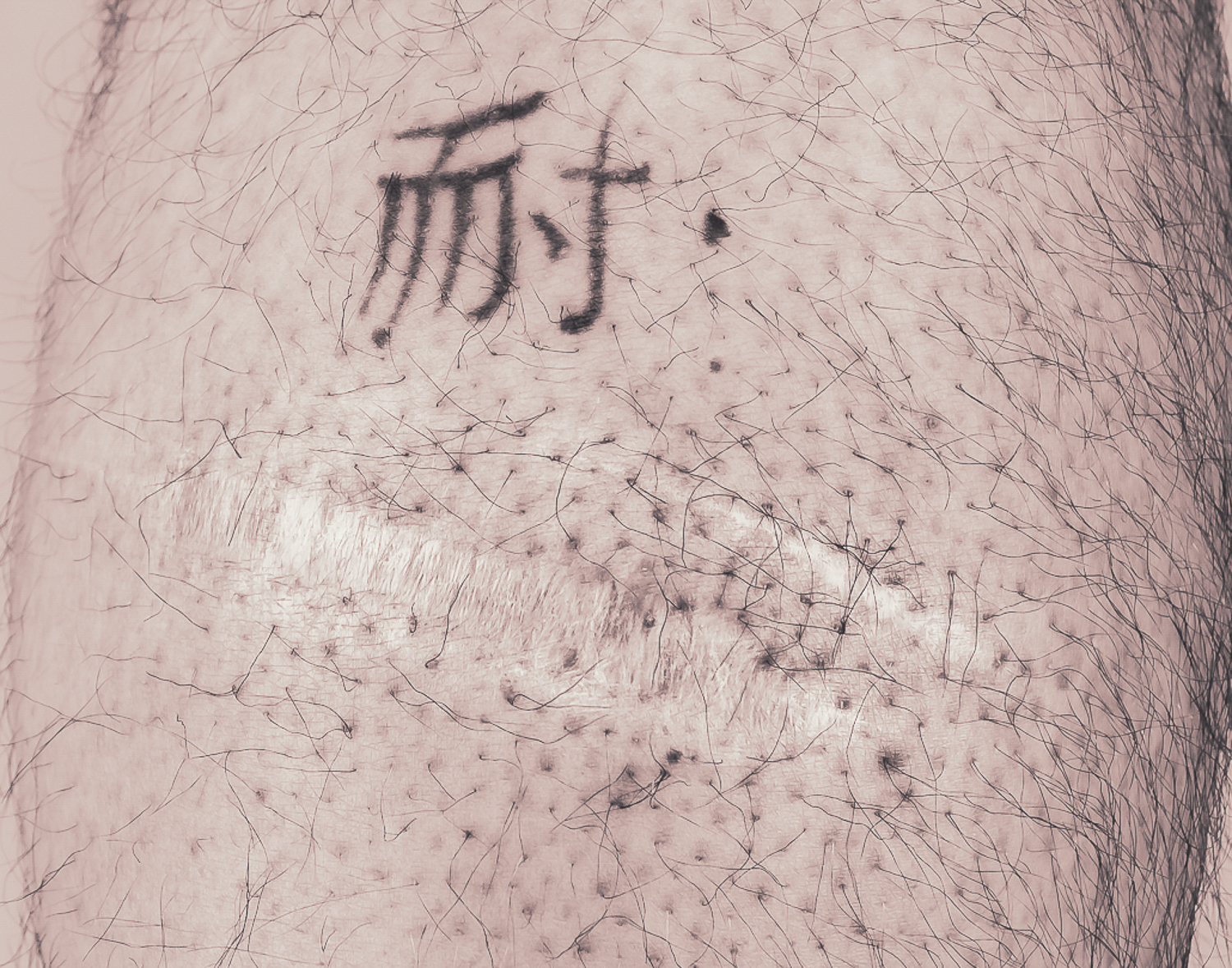 For the first several years I was very shy and reluctant to have anyone see the scars. I never wanted to explain where they came from because I myself didn't fully understand the "why."
But after learning and understanding more of myself I became more comfortable with my body and with having people see the results of my actions.
I was surprised at the response ⁠— not that I was looking for attention or response to begin with, but many of my friends were very understanding and started to open up to me about their struggles with mental illness. It empowered me to want to learn even more so that I would be better equipped to help those who felt how I once felt.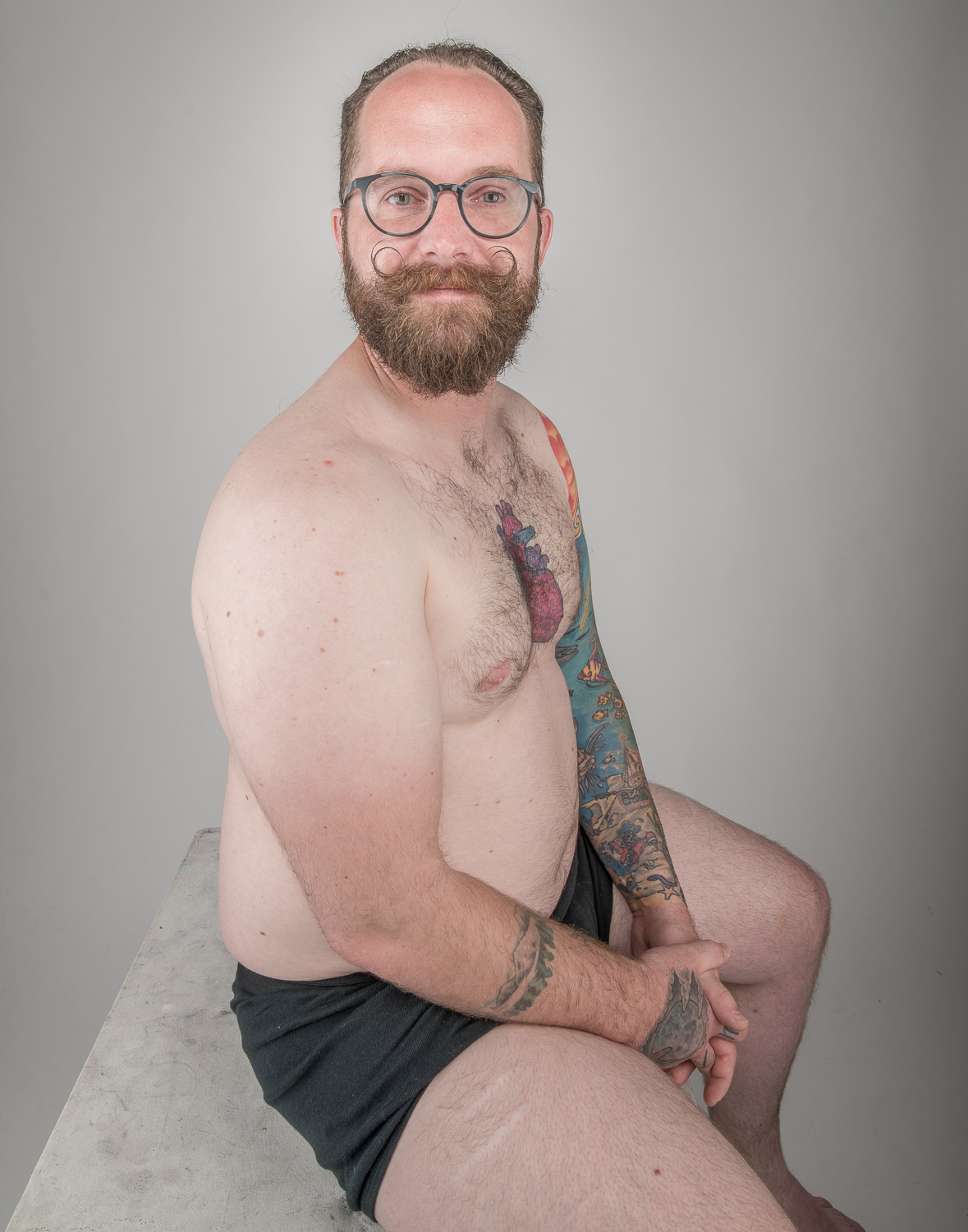 If you're experiencing suicidal thoughts or having a mental health crisis, help is available.
For an emergency or crisis situation, call 911.
You can also contact the Saskatchewan suicide prevention line toll-free, 24/7 by calling 1-833-456-4566, texting 45645, or chatting online.
You can contact the Regina mobile crisis services suicide line at 306-525-5333 or Saskatoon mobile crisis line at 306-933-6200.
You can also text CONNECT to 686868 and get immediate support from a crisis responder through the Crisis Text Line, powered by Kids Help Phone.
Kids Help Phone can also be reached at 1-800-668-6868, or you can access live chat counselling at www.kidshelpphone.ca.