At age 24, Sam Fitzpatrick was going through one of those major life changes that happens to a young person, and his mother couldn't have been happier.
"You know how when people are 24 or 25, they start to become more responsible to their family and their parents and start keeping in touch better?" said Christine Tamburri.
"He had moved into that stage of his life. He'd stopped being a crazy teenager and was just a joy to have in our family."
The young man from Squamish, B.C., who loved snowboarding and music, was starting to build adult relationships with his parents. He was taking the time to visit with family when he had breaks from his job as a rock scaler on major construction projects.

All that ended when Fitzpatrick was killed on the job, crushed by a falling boulder on a Kiewit Corporation site on B.C.'s Central Coast on Feb. 22, 2009.
His younger brother, Arlen, who also worked at the site, watched helplessly as it happened.
Investigations would later reveal a "reckless disregard" for safety on the hydroelectric project, something Fitzpatrick had spoken up about in the weeks before he died.
Just one day before his death, another large rock had tumbled down the slope where the crew was working, seriously damaging a piece of equipment. Even after that close call, supervisors allowed excavators to head back to work above where Fitzpatrick and his brother were drilling boulders.
Police believe Fitzpatrick's death was the result of criminal actions and have recommended charges, according to the B.C. Prosecution Service.
But the fact that no charges have been laid, a full decade after Fitzpatrick died, shows how difficult it is to prosecute corporations for workplace negligence in Canada.

That difficulty was supposed to be addressed by the so-called Westray law, which was prompted by the 1992 Westray coal mining disaster in Nova Scotia that killed 26 miners.
The 2004 law amended the Criminal Code to make it possible to prosecute corporations and their directors for criminal negligence, making failure to take reasonable steps to protect workers' safety a crime.
But in the 15 years since the bill was passed, there have only been a handful of convictions — even as close to 1,000 people die as a result of their job every year.
"When you're talking about trying to hold a corporation to account, it becomes really difficult, if you're talking about large, complex organizations with several layers of decision-making," said Steven Bittle, an associate professor of criminology at the University of Ottawa, who studies corporate criminal liability.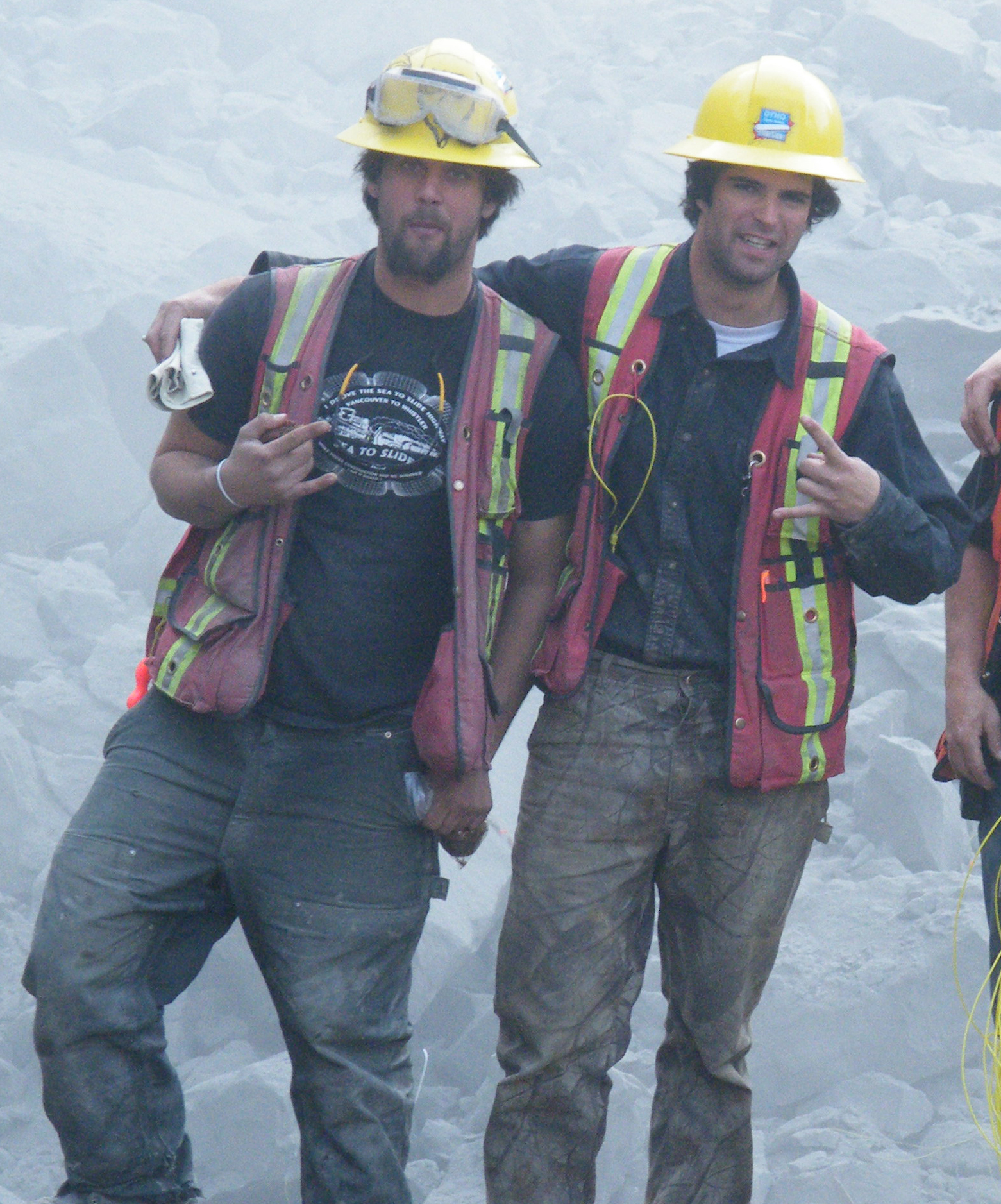 Fitzpatrick's death could be an important test case, Bittle says. "If there is a scenario that the Westray law had in mind, it was something along these lines."
But he is not optimistic charges will be laid. The handful of charges and convictions that have stemmed from the Westray bill show Canada's criminal justice system is ill-equipped to handle the complexity of alleged negligence involving large companies, he said.
It's easy, he said, to hold a low-level supervisor accountable for a workplace tragedy if they're on scene when someone dies. It's trickier to link a worker's death to higher-ups who may have fostered a corporate culture where safety is a low priority.
"He was just the jewel in our family." – Christine Tamburri, Sam Fitzpatrick's mother
Fitzpatrick's friends, family and supporters are more hopeful. They believe this case is different because of the documented safety violations on the worksite before Fitzpatrick died.
His mother says she believes charges should be laid.
"What they did was a crime," Tamburri said. "Just to … get away with it and not take any responsibility for wasting that young man's life is terrible. They're a bunch of corporate bastards, in my opinion."
In an emailed statement, Kiewit's vice-president of corporate communication, Bob Kula, said the company continues to offer its sincere condolences to Fitzpatrick's family and friends.
"Nothing is more important at Kiewit than the safety of everyone on our jobs, and our employees have worked hard to ensure we are industry leaders in safety across Canada," Kula wrote.
"Since Sam's passing, we have participated in and complied with every investigation and government inquiry and process involving this matter. According to the findings of WorkSafeBC and the Workers' Compensation Appeal Tribunal, it was determined that Kiewit did not wilfully contribute to or cause Sam's death, and had taken extensive steps to ensure a safe workplace for its employees the day before the incident."
Kula said he could not comment further while the criminal investigation is still open.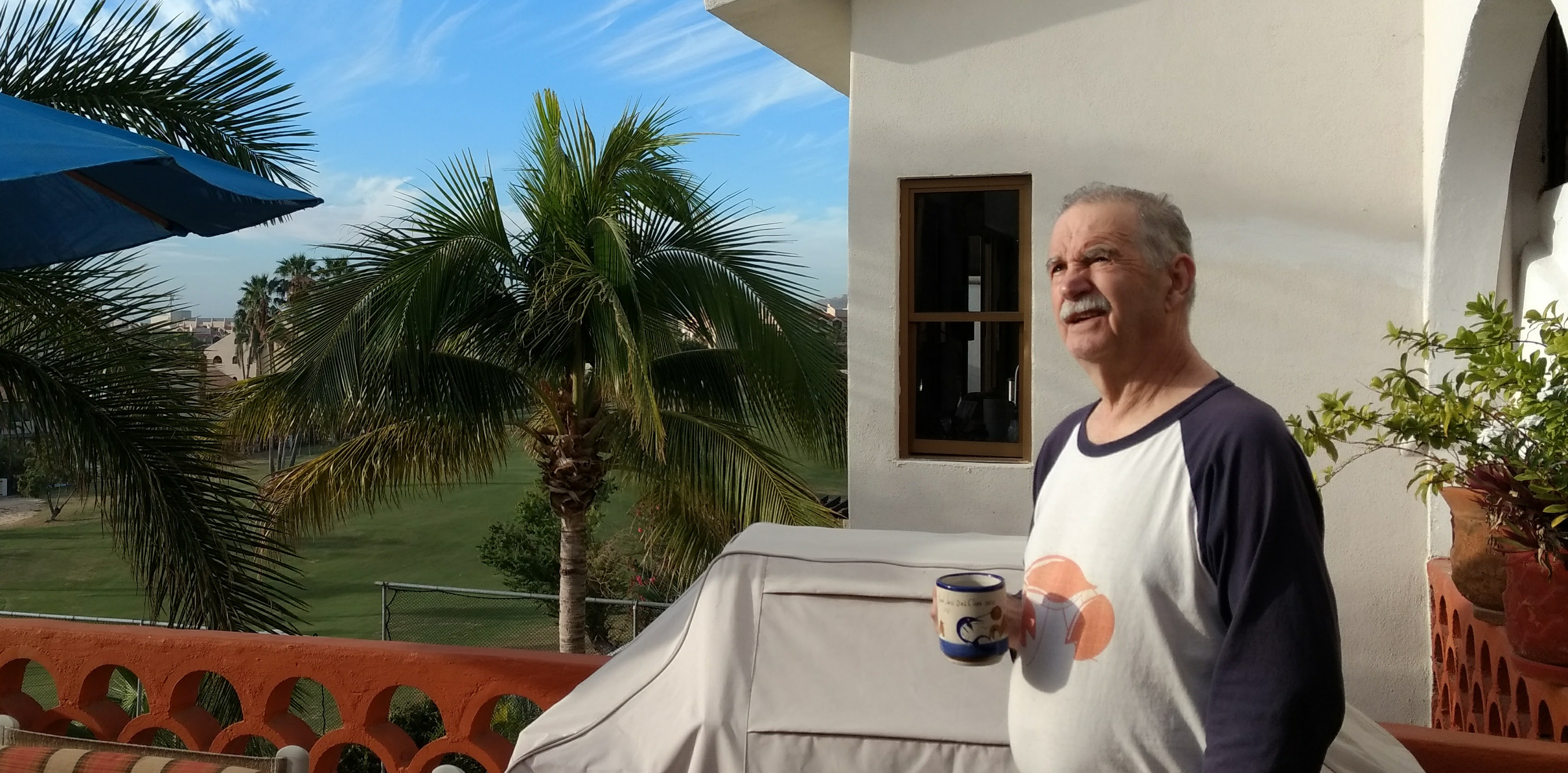 The fight for accountability in Fitzpatrick's death consumed his father, Brian Fitzpatrick, who spent the last eight years of his life making calls, writing emails and pounding on doors, trying to find anyone who could help.
It was Brian Fitzpatrick's idea to get the police involved. He emailed the RCMP to suggest the case might be criminal, and his emails prompted them to open an investigation in 2014.
"Brian always believed in the RCMP," said his friend, Mike Pearson.
Brian Fitzpatrick, 74, died at North Vancouver's Lions Gate Hospital in the summer of 2017 when he suffered a heart attack during routine surgery to fix a botched hernia repair.

At the time of his death, he'd just learned the RCMP had recommended criminal charges.

"He just wanted to get to the truth. It wasn't about justice and it wasn't about him acting out of anger. He just knew — we all knew — that the official story was 100 per cent bullshit," Pearson said.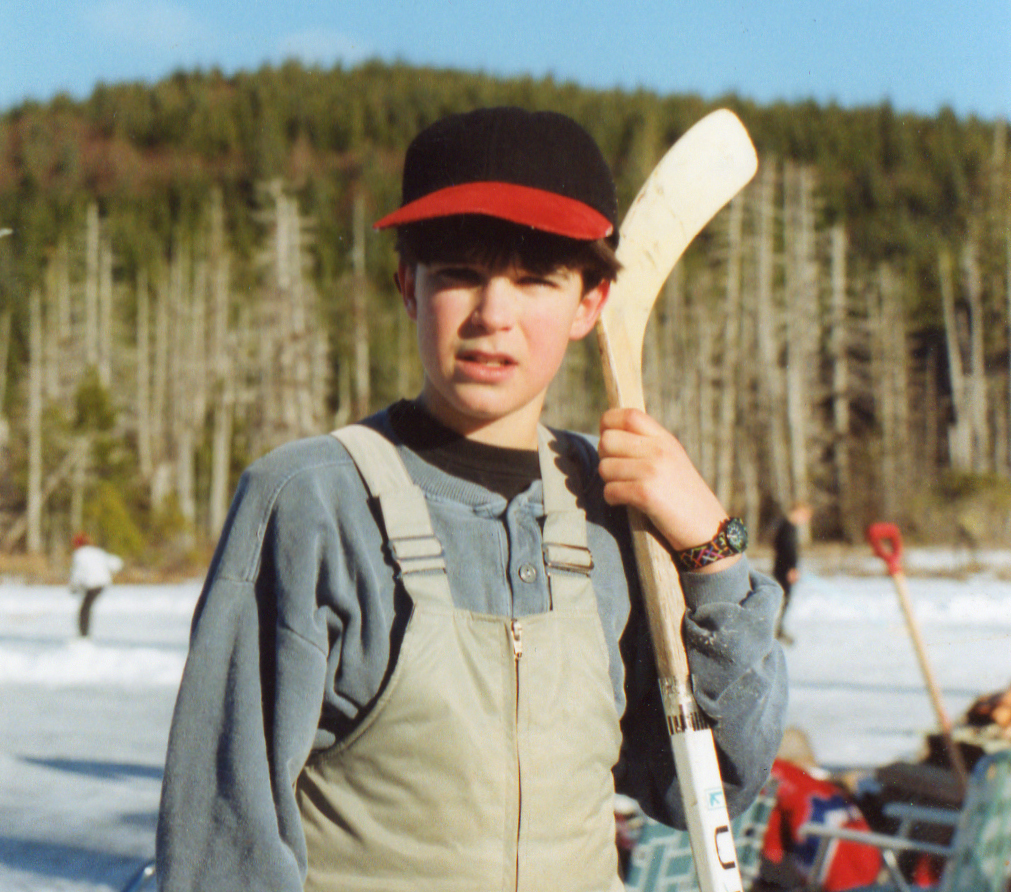 The official story of what happened on the day Sam Fitzpatrick died is outlined in documents from WorkSafeBC, which investigates workplace incidents, and the Workers' Compensation Appeal Tribunal (WCAT), the final level of appeal in the province's workers' compensation system.
Both bodies agreed that Kiewit had been running the worksite with a "reckless disregard" for safety.
The nagging point of contention remains whether that attitude was directly responsible for Fitzpatrick's death.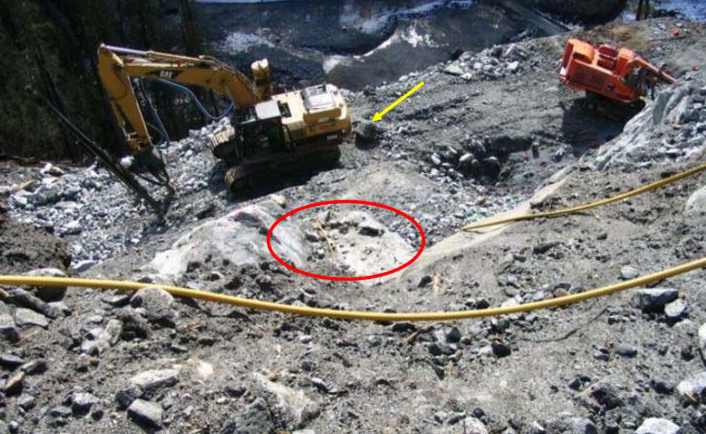 According to the WCAT, it was impossible to make that connection, even though the appeal tribunal's 2013 decision says: "We would describe it as 'heedless,' 'wanton,' 'extreme,' 'gross,' and 'highly irresponsible' for the employer to have known that there was a potential for rocks to roll through the worksite but not take adequate steps to contain this risk."
WorkSafeBC had originally fined the company $250,000 in Fitzpatrick's death. But when Kiewit appealed, the tribunal reduced the penalty to less than $100,000.
That decision was "unbelievable," according to Pearson, who helped Brian Fitzpatrick fight Kiewit's appeal.
"We weren't even angry ... we were stunned that somebody could come up with that answer."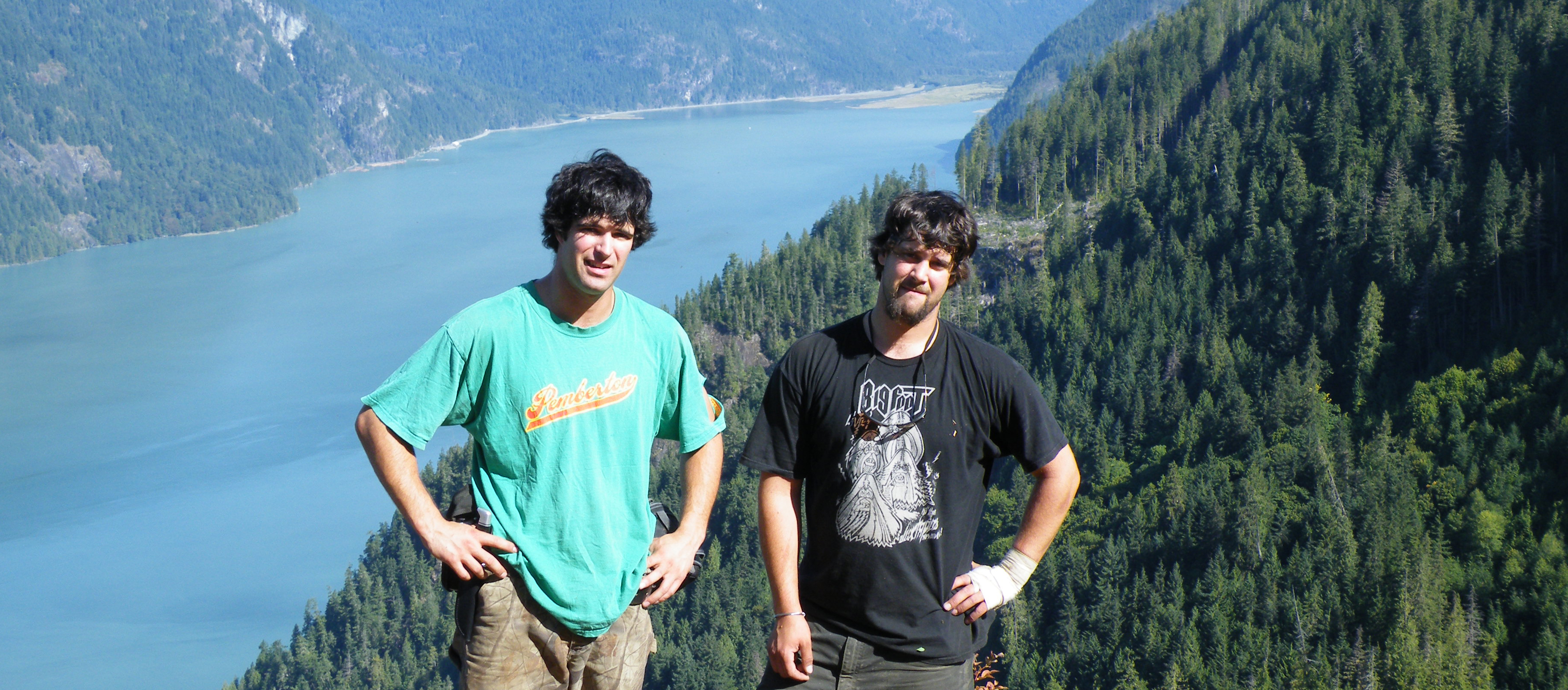 Fitzpatrick's death left a searing hole in the lives of his family and friends.

Tamburri remembers her son as a funny, easy-going child with a giant smile, who loved to play soccer and climb impossibly high trees. He loved music — especially Pink Floyd and Nine Inch Nails — and played the guitar and piano.
Fitzpatrick was born in Nanaimo, B.C., in 1984, the eldest of two sons born to Tamburri, a teacher, and Brian Fitzpatrick, a logger. The family moved around the province, living in Pemberton, Haida Gwaii and Squamish.
The death was particularly hard on Arlen Fitzpatrick, who witnessed the rock fall that killed his older brother.
Born a year-and-a-half apart, the two brothers were inseparable. It was no surprise to anyone who knew them that they ended up on the same career path.
"It was always Sam and Arlen. It was these two beings moulded into one big, bouncing ball of energy," said Pearson.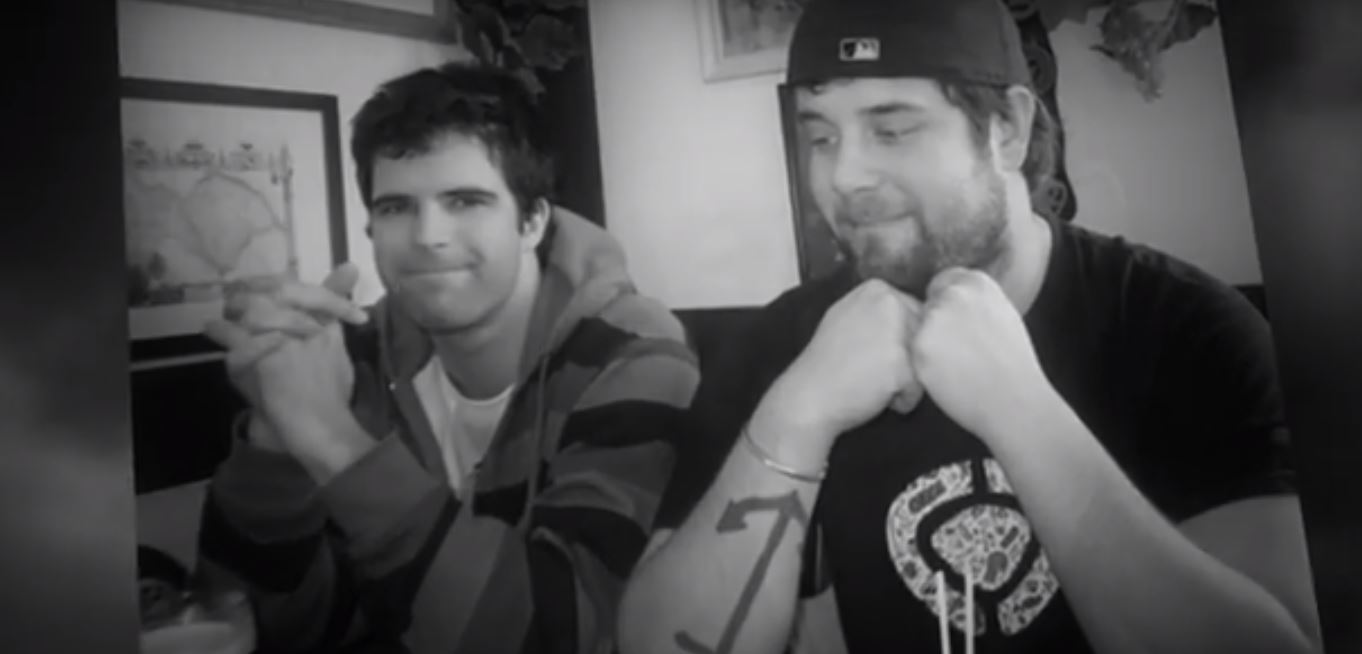 Fitzpatrick died almost instantly when he was struck in the head by a massive falling rock — WorkSafeBC estimates it measured up to 1.8 metres in diameter.
Sam and Arlen Fitzpatrick were both working as scalers at the time, doing the dangerous work of stabilizing rock walls on a steep slope of a hydroelectric project at Toba Inlet.
Arlen Fitzpatrick was sitting nearby when it happened; he heard a warning through the radio that a dangerous boulder was headed their way and tried to warn his brother. But Sam was wearing hearing protection and Arlen's yells didn't reach him.
"That event is going to last him the rest of his life," Pearson said of Arlen Fitzpatrick, who doesn't speak publicly about his brother's death.

In the weeks before the tragedy, supervisors had frequently raised the presence of hazardous, loose rock during their daily crew meetings, according to the WorkSafeBC investigation.
It wasn't an idle concern. On Feb. 8, a falling rock had damaged an excavator.
Then, just one day before Fitzpatrick was killed, the two brothers watched as yet another boulder tumbled down the slope, smashing into a hoe drill and causing $65,000 in damage.
Arlen Fitzpatrick told investigators that Sam spoke up later the same day about the lack of a rescue plan in case a scaler was struck by more debris.
A new emergency plan was quickly drawn up after the near miss, but even then, nobody inspected the terrain high up on the slope to see if there was more unstable material, according to the WorkSafeBC investigation.
Then part of the brand new safety plan was not followed.
Kiewit had decreed that there could no longer be any construction activity uphill from where people were working. But the very next day, an excavator began working on the grade above where Sam Fitzpatrick was hand-drilling a boulder.
A foreman was in a second piece of machinery even higher up the slope.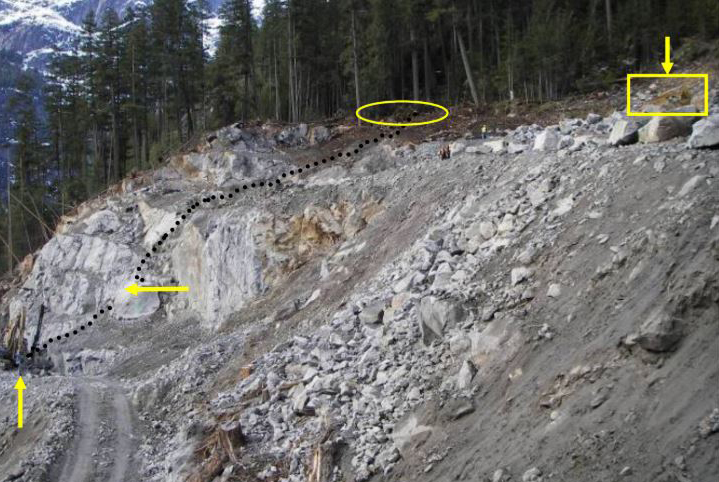 The excavator's operator told investigators he saw the boulder that killed Fitzpatrick rolling down the slope from the tree line nearby.
"It is possible, that while [the excavator operator] worked in proximity to the rock, he had previously disturbed it or the underlying or adjacent materials and did not realize that he had done so," WorkSafeBC concluded.
Kiewit was aware of the unstable materials that had accumulated at the higher elevations of the site, a WorkSafeBC officer wrote in her recommendation for administrative penalty. She said the company "must have foreseen the potential consequences to its workers" if it didn't take serious action after the rockfall of Feb. 21.
Kiewit had taken "entirely insufficient steps" to prevent a tragedy, the officer wrote.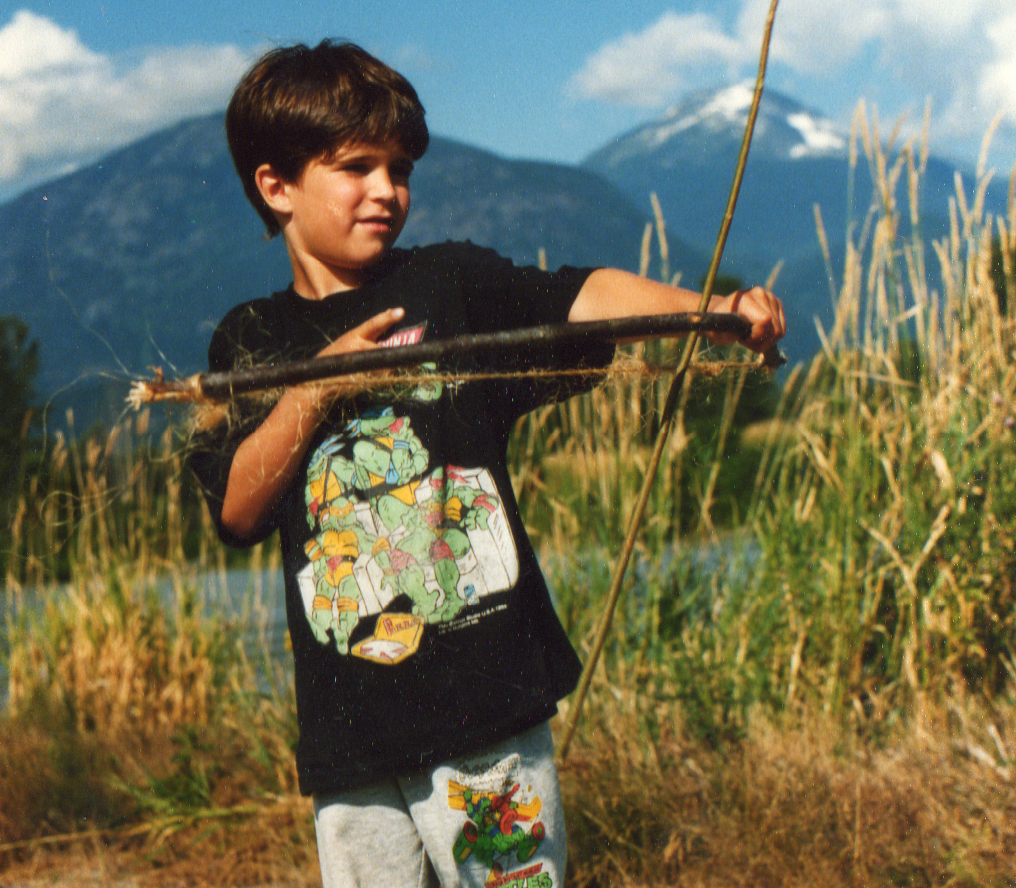 Fitzpatrick's file has been in the hands of Crown Counsel since 2017, and the B.C. Prosecution Service won't provide any details on the specific charges under consideration, the suspects involved or a timeline for when the charge approval process might end.

In an email, Attorney General David Eby said the province takes workplace safety seriously, and that Crown Counsel involved in these cases receive specialized training for dealing with workplace deaths.
Since Fitzpatrick's death, there have been some changes to how workplace deaths are handled in B.C. For one, the RCMP now takes charge of an investigation from the very beginning when a worker is seriously injured or killed, rather than WorkSafeBC.
But Fitzpatrick's friends, family and supporters say they won't rest until they see someone held accountable for what happened.
"He was just the jewel in our family," Tamburri said.
"It was a huge loss — an honourable, upright, honest, kind young man just coming into maturity and we've lost a great deal."