Vancouver Mayor Gregor Robertson is on a bike ride.
It's a crisp autumn morning, with less than three weeks until voters choose who will replace him as mayor. Just him, a 21-speed Schwinn and a gaggle of GoPros, wireless microphones and journalists.
The symbols on the ride are everywhere.
There's a stop at Little Mountain, where land still sits mostly vacant, a decade after nearly 700 residents were displaced from social housing.
There's a stop at the Olympic Village, where businesses are booming and 20 condos are currently on the market for between $699,000 and $5.98 million.
There is discussion about the opioid crisis and the affordability crisis.
Parts of the ride are along protected bike lanes and near the Canada Line. And parts of the ride are just that — a bike ride.
After an hour of spinning, Robertson is asked for one of the final times: "Is Vancouver a better place after 10 years with you as mayor?"
The answer comes with a smile.
"Hell yeah."
After 10 years as mayor — the longest consecutive term of anyone who has been mayor of Vancouver — there's a lot of accomplishments Robertson wants to talk about in his two exit interviews with CBC Vancouver.
On the city's extensive bike lane network, once controversial and now essentially accepted by every major party:
"We're the number one biking city in North America now," he says, praising the main candidates vying to replace him for being committed to keeping the kilometres of protected lanes built under his tenure.
On the city's economic growth, fuelled by construction and with unemployment down six of the last seven years:
"Strongest economy in Canada for five years running … we're creating an enormous number of green jobs in Vancouver," he says. "The business climate is better than it's ever been."
The city's international reputation?
"When I'm outside of Vancouver, around the world, I hear nothing but praise and appreciation for how ambitious we are, and how bold we are, whether it's affordable housing or greenest city or drug policy work and harm reduction, reconciliation: we're on the radar for many big cities around the world."
It sounds like a good story.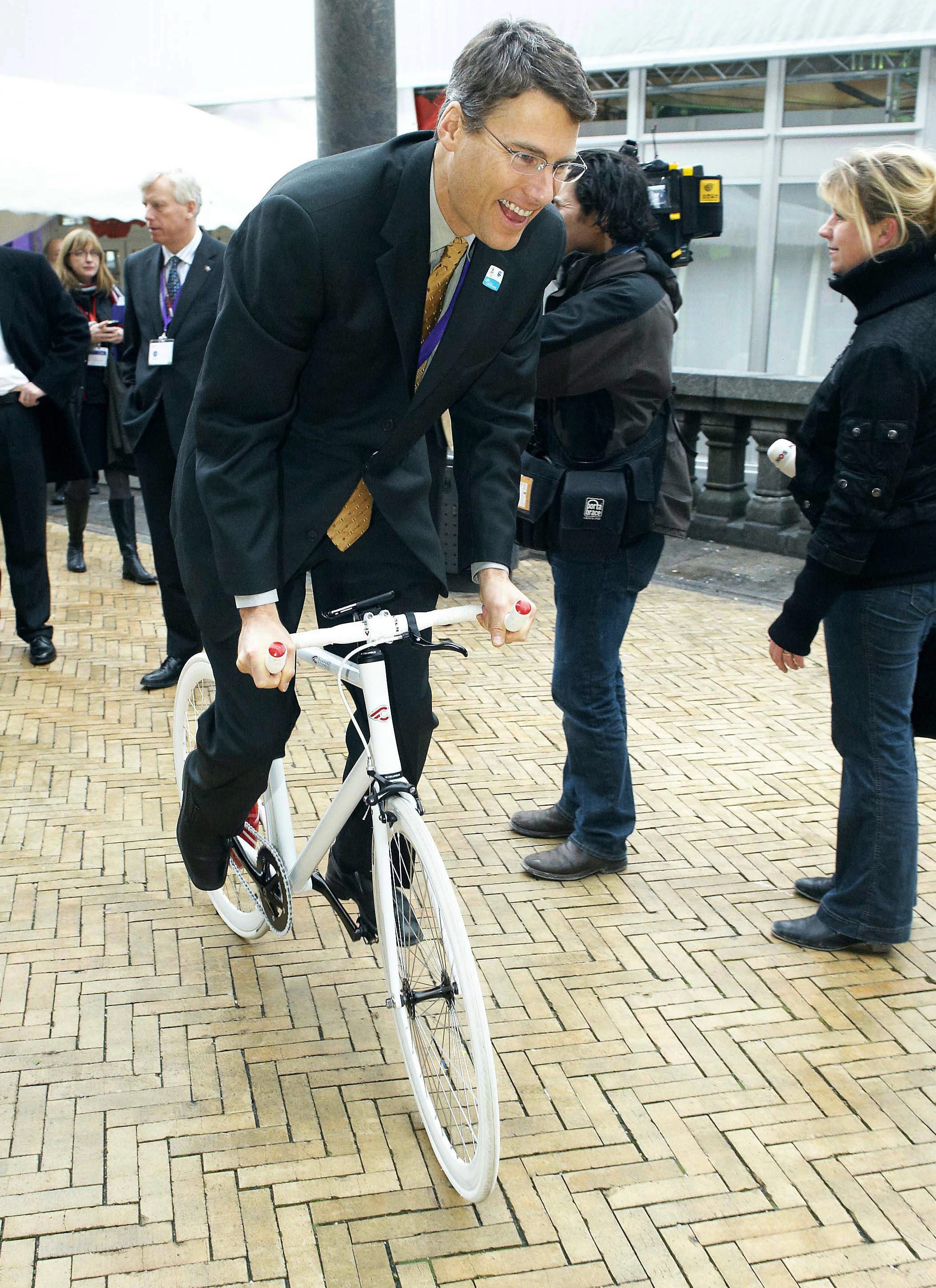 But then there's housing.
When Robertson came to office, he pledged to end street homelessness, and the benchmark price of a single-family home on the east side of the city was $676,000.
In March, the city counted 659 people living on the street. Today, the benchmark price in East Van is $1.5 million. Last year, City of Vancouver staff told Robertson's council a family now needs to make $279,000 a year to afford a single-family home.
Assuming, it said, you already have $150,000 for a down payment.
You can list endless statistics, cite studies showing Vancouver near the top of global unaffordability lists, joke about how rote "Dear Vancouver" letters from young people leaving the city have become.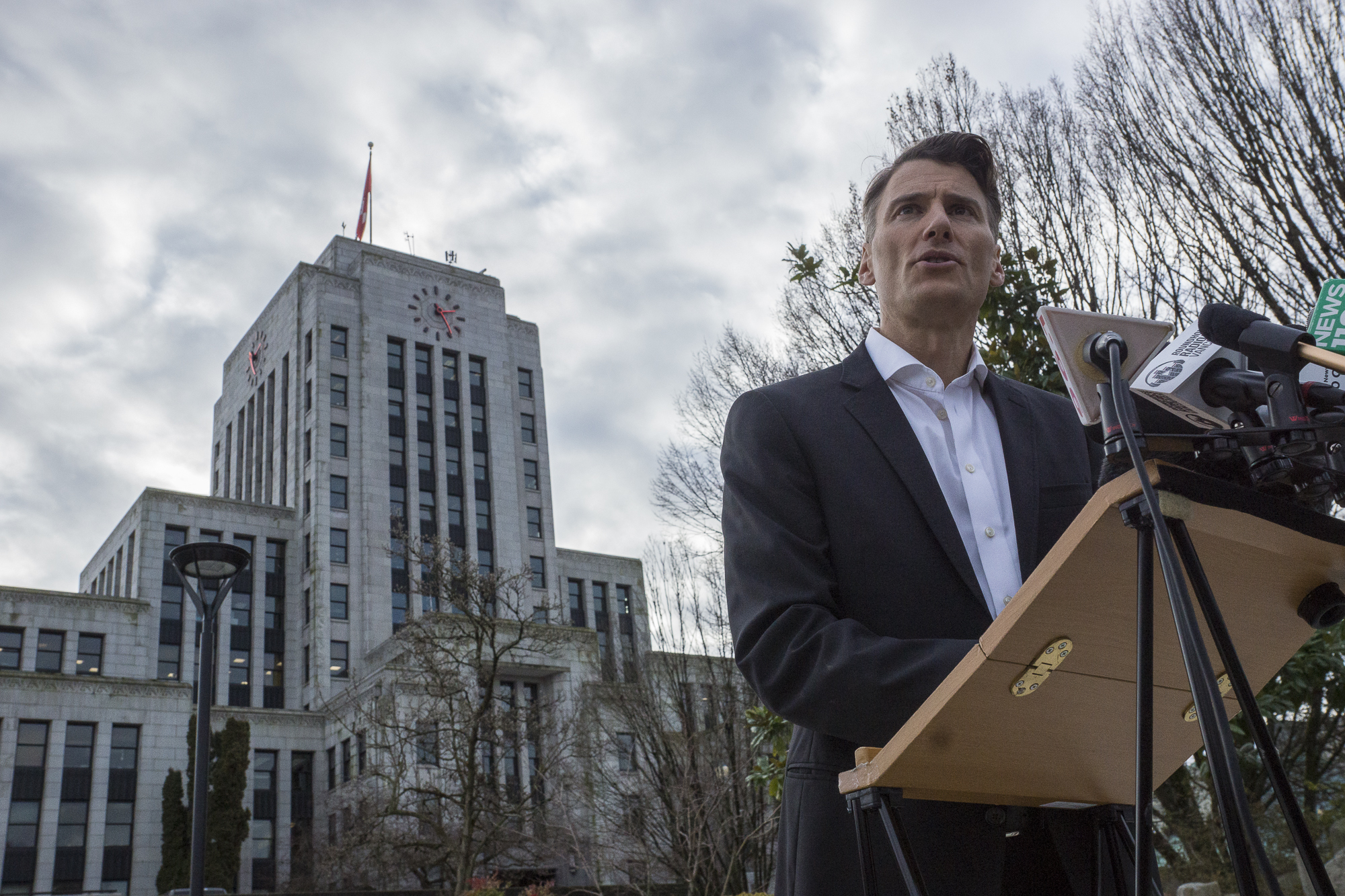 What you can't do is get Gregor Robertson to say he holds any responsibility.
"I certainly get blamed for the rising cost of housing, and it's challenging, because the city has no responsibility or jurisdiction for real estate, no responsibility for offshore investment, the capital that's come into Vancouver from around the world," he said.
Robertson is blunt: the lack of action by the provincial and federal governments to both fund affordable housing and slow down the flow of foreign capital are the reasons why Vancouver's housing market exploded in his term and people continued to live on the street, not any actions of his government.
Quite the opposite, in fact.
"I think we've done more than any city in Canada. Arguably, we're doing more than cities around the world," he says, mentioning laneway homes, building more rental supply and non-profit housing, and the recent vote to allow duplexes throughout single-family neighbourhoods.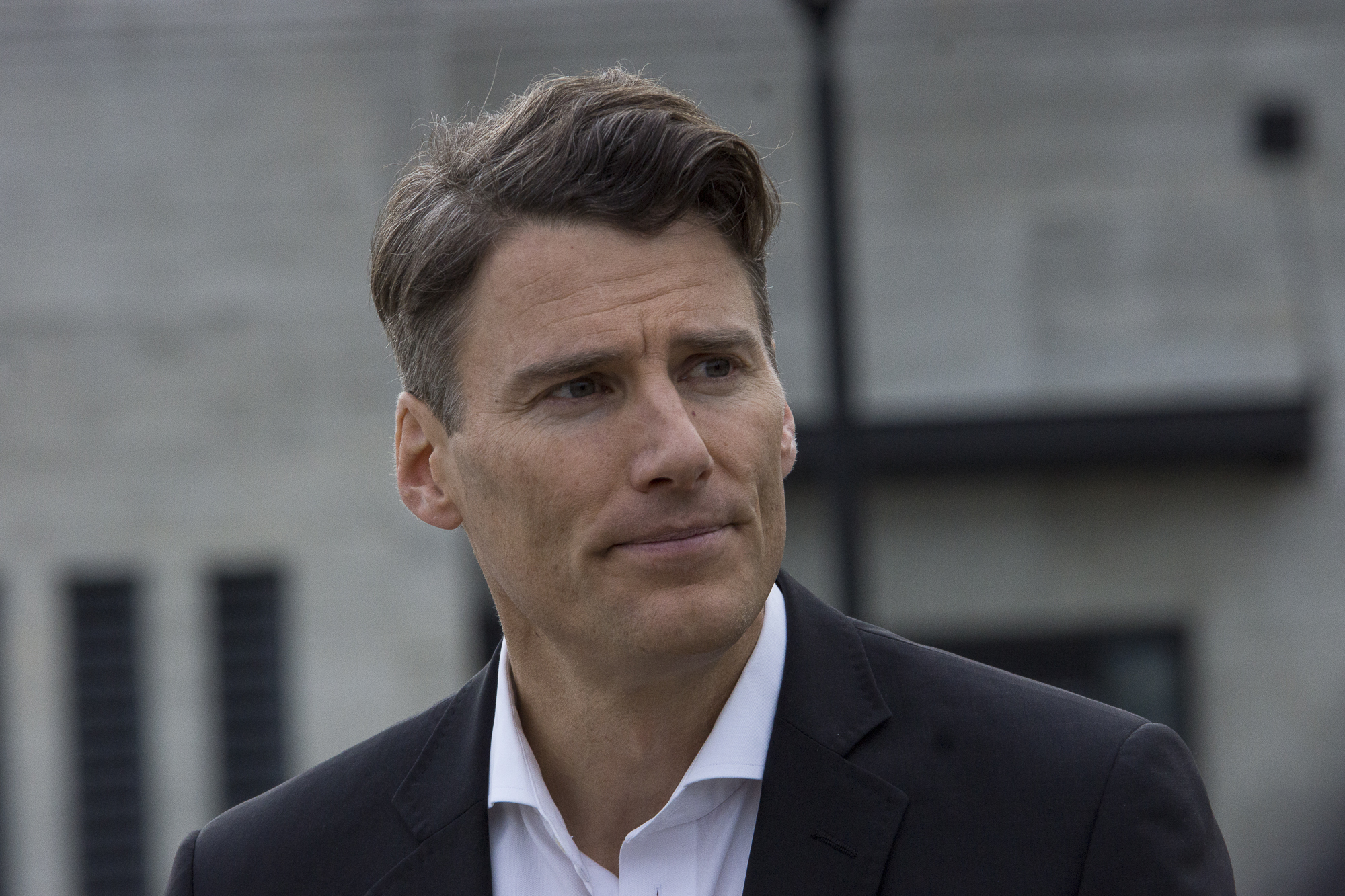 "It's easy to just blame city hall and blame me. That's just the way it goes. We're on the front lines of this. I wish we had the tools to do more."
And as for those "leaving Vancouver" stories?
"It's mostly anecdotal," he says.
"You hear the stories, I hear those stories. The stats are pretty consistent. If anything, there's more people moving into the city."
Years from now, if the city's 10-year housing plan continues to move ahead and housing prices gradually fall, people might look favourably on Robertson's argument.
But in a poll done earlier this month by Research Co., just one per cent of people said Robertson's government had done a very good job "dealing with housing" — consistently cited as the biggest issue in the city — compared with 53 per cent who said the government did a very bad job.
After Robertson announced in January he wouldn't be seeking re-election, Vision Vancouver debated whether to field a mayoral candidate to replace him, and after some controversy, its chosen candidate dropped out.
For a decade, Vision Vancouver championed a Vancouver that was young, diverse, forward thinking and environmentally sustainable. A city in the glow of the Olympics with a booming real estate market voted for Robertson and a majority of his council candidates three straight times.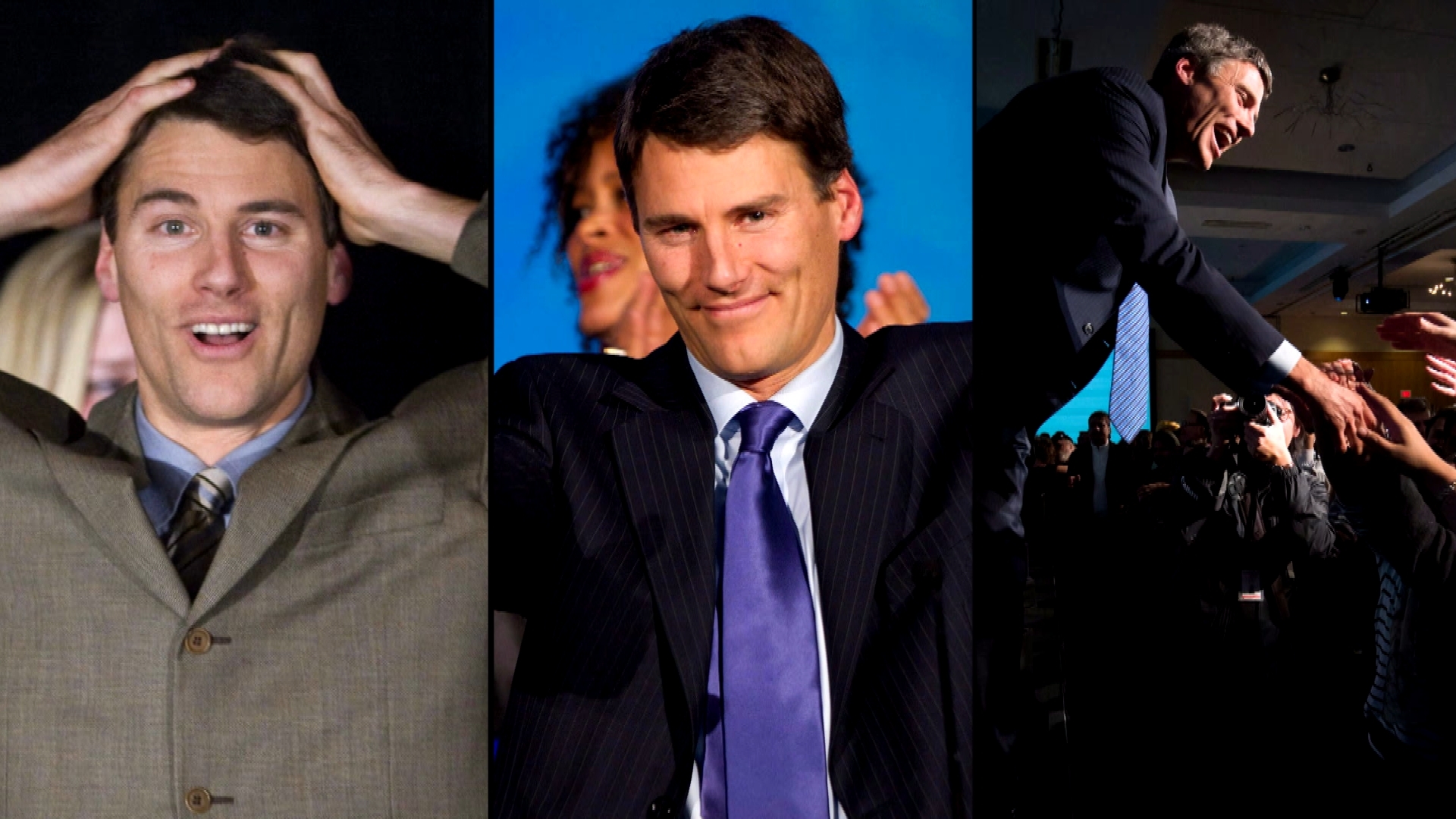 "We're the big tent in Vancouver politics. You've got folks farther left and farther right, but Vision plays a really important role. Vancouver has really become a world-leading city. I'm super proud of our record on that. We've had huge challenges, but I think we've delivered on many of the commitments that we ran on 10 years ago."
Now, it's an open question whether the party will elect anyone on Oct. 20.
Why is there a seeming disconnect between what Robertson says and what voters believe?
"I think we're tougher on ourselves, locally … unfortunately, that cynicism and negativity are pervasive," says the mayor.
"And there are challenges. We can focus on those negatives, but the positives vastly outweigh the negatives here in Vancouver."
"We're lucky to live here, and we can't take it for granted. We've got to stay focused on building that great city."
Now, that's a challenge for the next person.