Three parents who have made Canadian history by winning a court's recognition as a legal family are still adjusting to their status as pioneers for polyamorous rights.

"I'm absolutely stoked about it," said a woman known to the courts as C.C., who with her partners — two men named J.M. and J.E. — won the right to be listed as parents on their daughter's birth certificate.
"I think the world is going in the right direction, and I'm so happy, proud, baffled that we made a difference in this."
In April, a judge in the Newfoundland and Labrador Supreme Court's family division issued a decision that made them the first polyamorous family in Canada to have more than two people legally recognized as a child's parents.
"[That] was a big elephant in the room. It was a big weight on our shoulders," said J.E. "And the fact that it's a first is cool. That's great — I love it."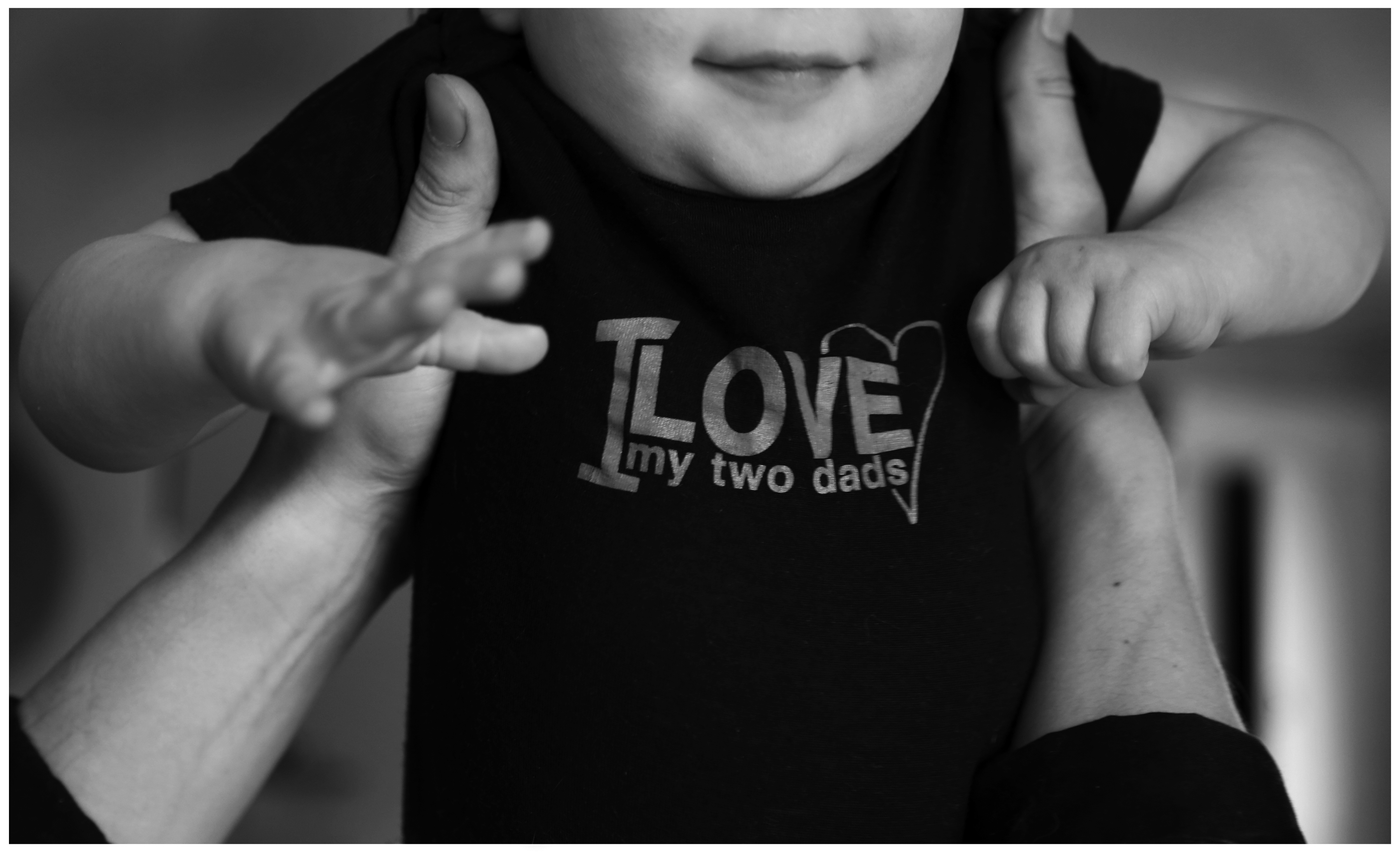 Polyamory is the practice of people engaging in intimate, romantic relationships with more than one individual at a time, but with the consent of all those involved.
While bigamy and polygamy, in which people are part of multiple marriages, are illegal in Canada, polyamory is not.

The number of polyamorous families in Canada is unknown. Statistics Canada does not gather data on either polyamorous individuals or relationships, and support groups are relatively new in Canadian cities like St. John's.
However, a 2016 survey by the Ottawa-based Vanier Institute of the Family suggested that polyamorous relationships may be more common than many Canadians think. In just three weeks, it collected 547 self-reported responses to a survey on polyamory. Of those, 23 per cent said they lived in a house with at least one child under 19.
Polyamorous relationships can take many forms. In their particular case, J.M. and J.E. are each involved in separate, committed relationships with C.C., the child's mother, but not with one another.
Meanwhile, all three live together — each adult has their own bedroom — and share parenting responsibilities of their daughter, whom they call Little A.
Best friends who fell in love with the same woman
C.C., J.M., and J.E. met with CBC News in their St. John's home. CBC News has agreed to not use their full names in order to protect their daughter's privacy.
Contrary to what people may assume, the three do not often share a bed together.
"Three people, it's a lot of people to have everything condensed to one room," said J.M. "I don't know if you've ever slept in a bed with two other people before, but it's very warm, high chance of snoring happening. There's a lot of limbs."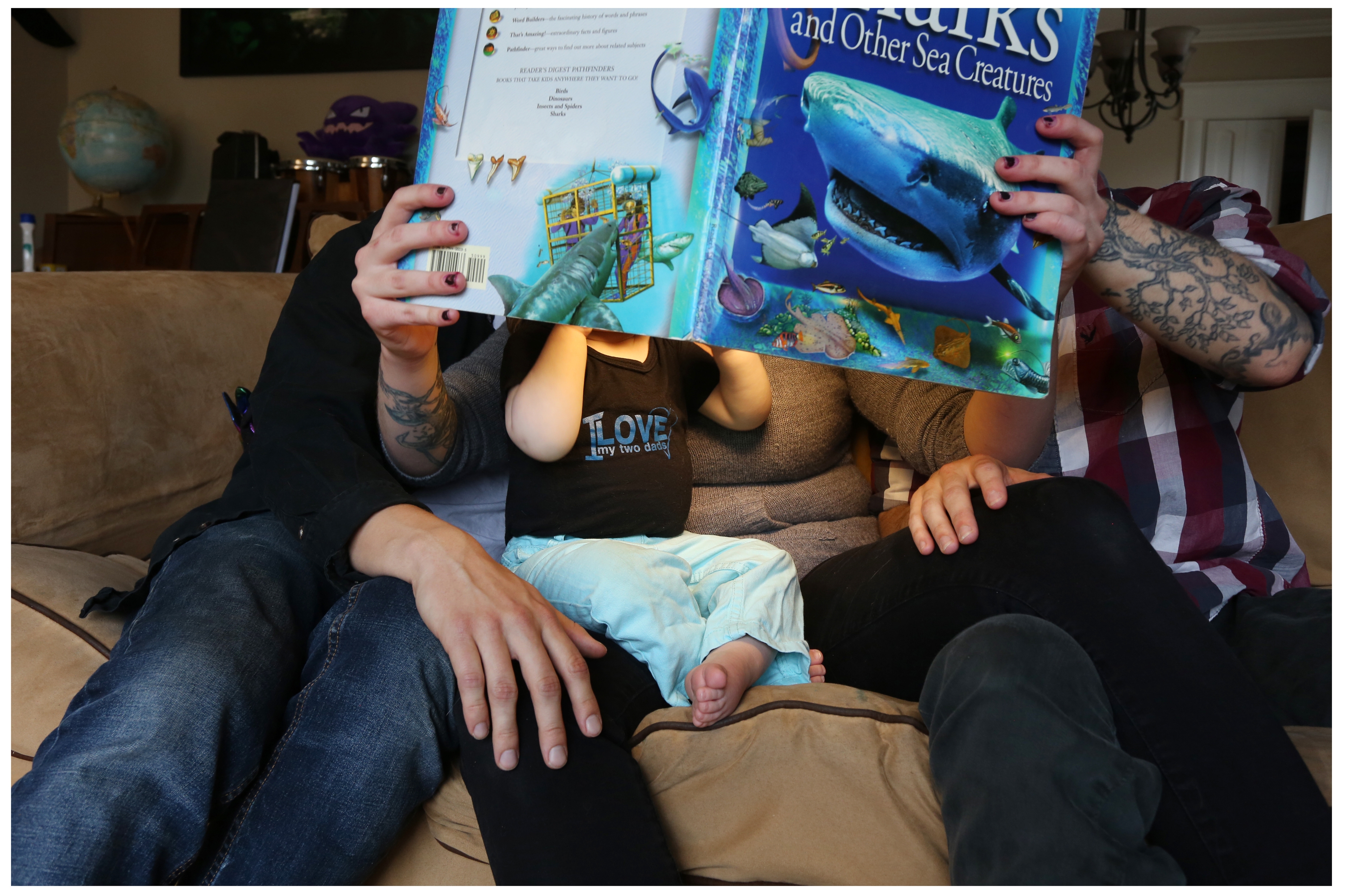 C.C. makes a distinction about the relationship dynamics.
"I'm polyamorous. The boys are both monogamous," she said.
"It's not that I split the love; it's that I have a lot of love. It took a little bit of trust on their behalf … because this was all new to them. Their ideal wasn't to be in a polyamorous relationship, but it is ideal now."
Although the two men are not romantically involved with one another, they had been best friends for nearly a decade prior to meeting C.C. at a local music festival. While some may bristle at the thought of sharing a long-term romantic partner, both J.E. and J.M. say it was a relatively smooth transition.
"I don't remember it being that tumultuous. Everything kind of flew naturally," J.E. said.
"We live in a culture where everyone's born to think if someone loves one person and has sex with one person, then that means that's it," said J.M. "But when you open your mind to that concept, you realize there can be more than one person that someone has feelings for."

Given those societal norms, the three were preparing themselves for a drawn-out court battle. Their lawyer, Tracy Bannier, had advised them there was no previous legal precedent in Canada for a polyamorous family seeking to have all parents' names on a birth certificate. (Although, Canadian courts had previously recognized that a child can legally have more than two parents in cases involving biological and same-sex parents.)
"It's not that I split the love; it's that I have a lot of love."
So, naturally, they were surprised and a little amused when the most contentious issue in the proceedings was the interpretation of one particular word — namely, "both" — in the Vital Statistics Act as well as the Children's Law Act.
"I remember in the courtroom, it literally came down to the semantics or syntax or whatever of the words in the act," J.M. said. "Like, what is the definition of the word 'both'? And to hear the lawyers reading out the Webster definition of both was..."
"It actually cracked me up," C.C. interjected.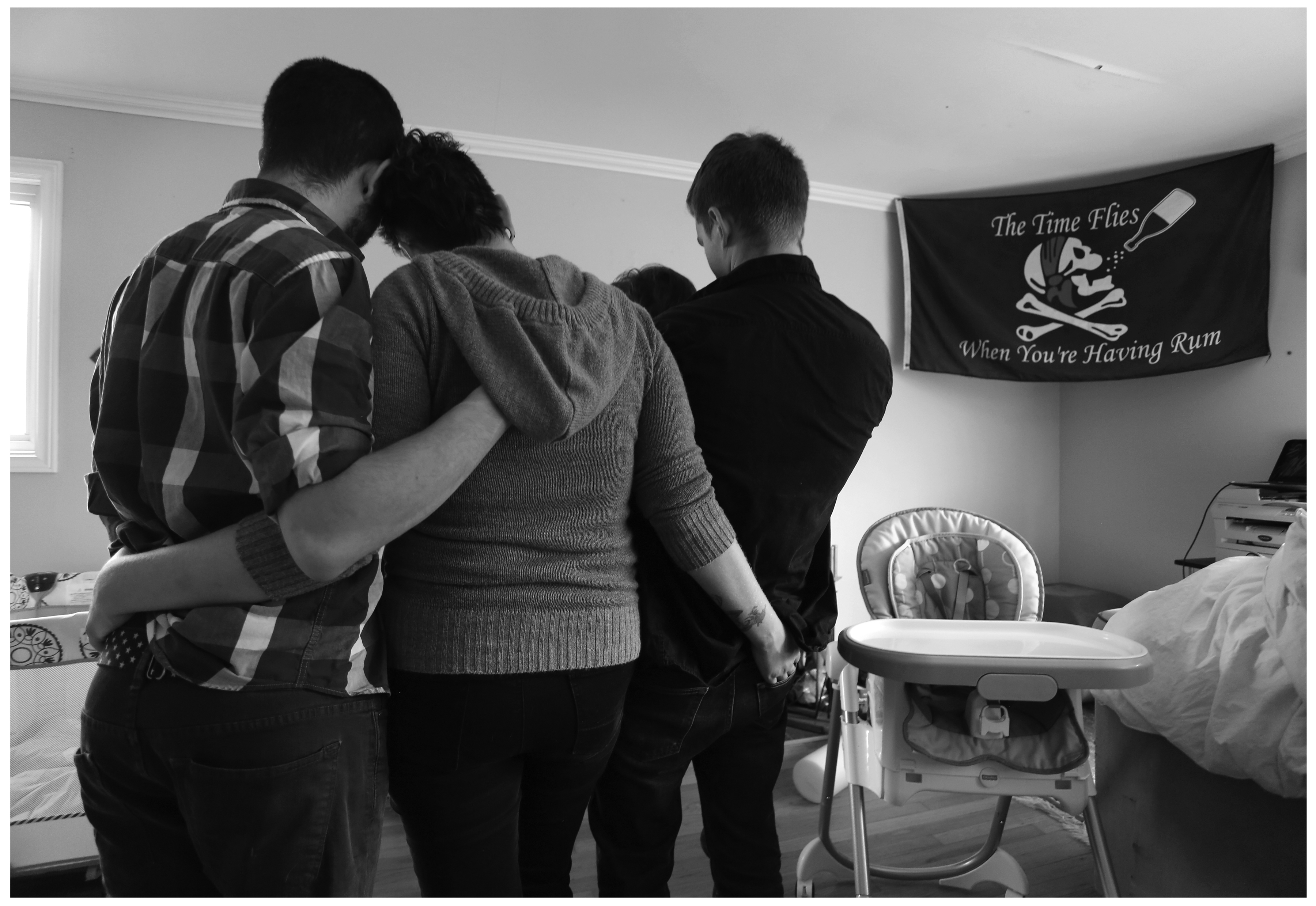 They were equally surprised at how quickly Justice Robert Fowler delivered his decision.

"We were expecting a call from our lawyer to get our next court date, and she called me and she was like 'Hey! ... So, your request has been accepted,'" C.C. said.
"And she kind of giggled on the phone, like, 'Yeah, it's done! So Little A has three parents!' ... I just literally started to cry here."
In his written decision, Fowler noted that there was "an unintentional gap" in the Children's Law Act of 1990 regarding the legal status of polyamorous parents. Rather than prohibiting more than two parents, the nearly three-decade-old document simply doesn't take into account "the now complex family relationships that are common and accepted in our society."
Little A's birth certificate has not yet been delivered.

But her parents know they have cleared a hurdle that will make it easier for alternative families across Canada to claim their rights. In the meantime, they're not much different than other parents with a toddler.
"It's not some crazy arrangement," said J.E.
"I think people will probably be disappointed. It's just two very separate relationships under the same roof."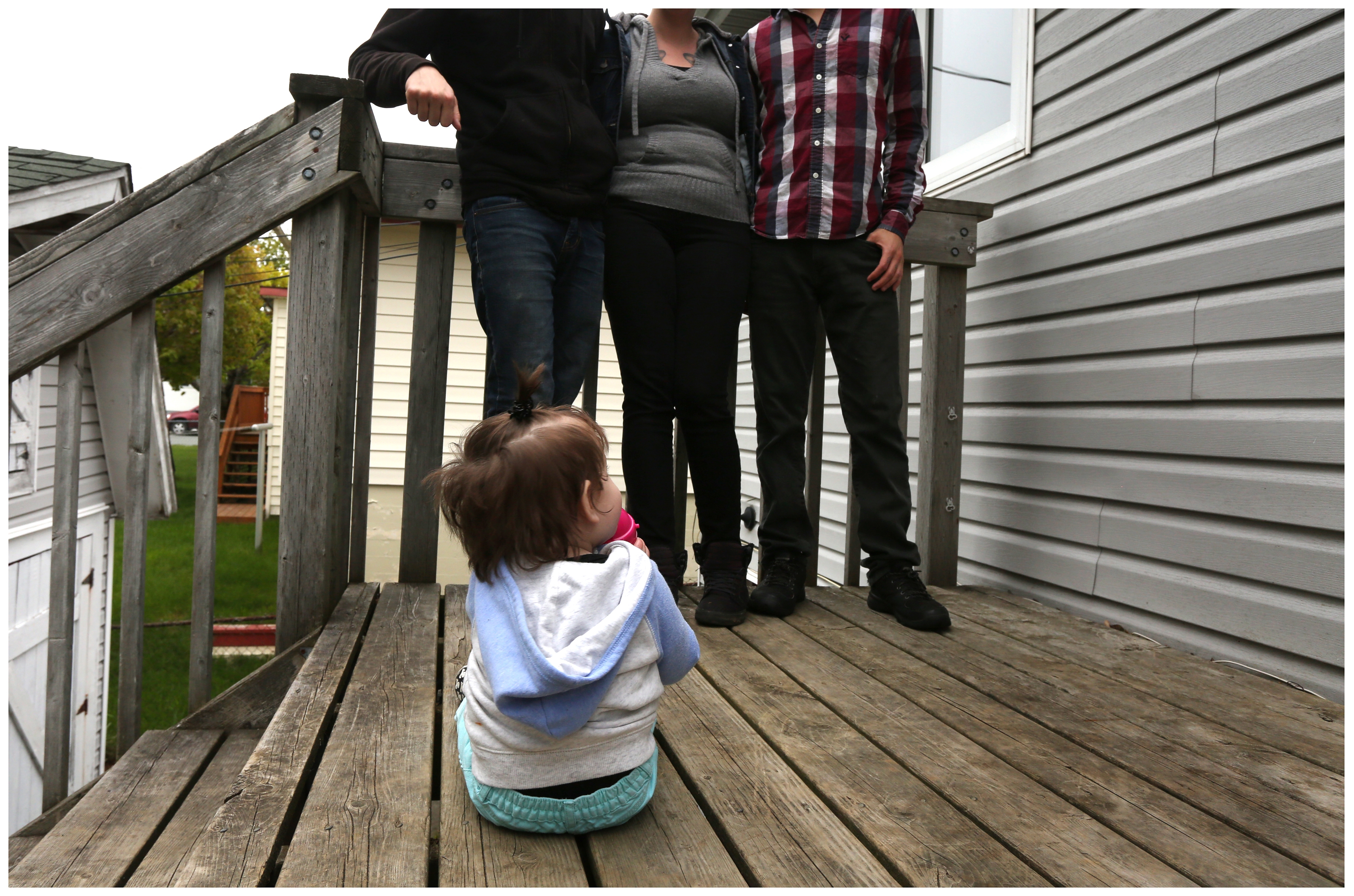 (With files from The Canadian Press)