WARNING: This story contains graphic details.
The doorbell rang one fall day in 1993, dropping a bomb on April Telek's seemingly storybook life in North Vancouver.

A box of free clothes had arrived from a Canadian designer for the up-and-coming model and actor.
The 20-year-old had recently represented Canada on the international pageant circuit, spent a year as a fashion model in Japan and had just filmed a commercial as the spokesmodel for Dairy Queen.
Her career was on fire.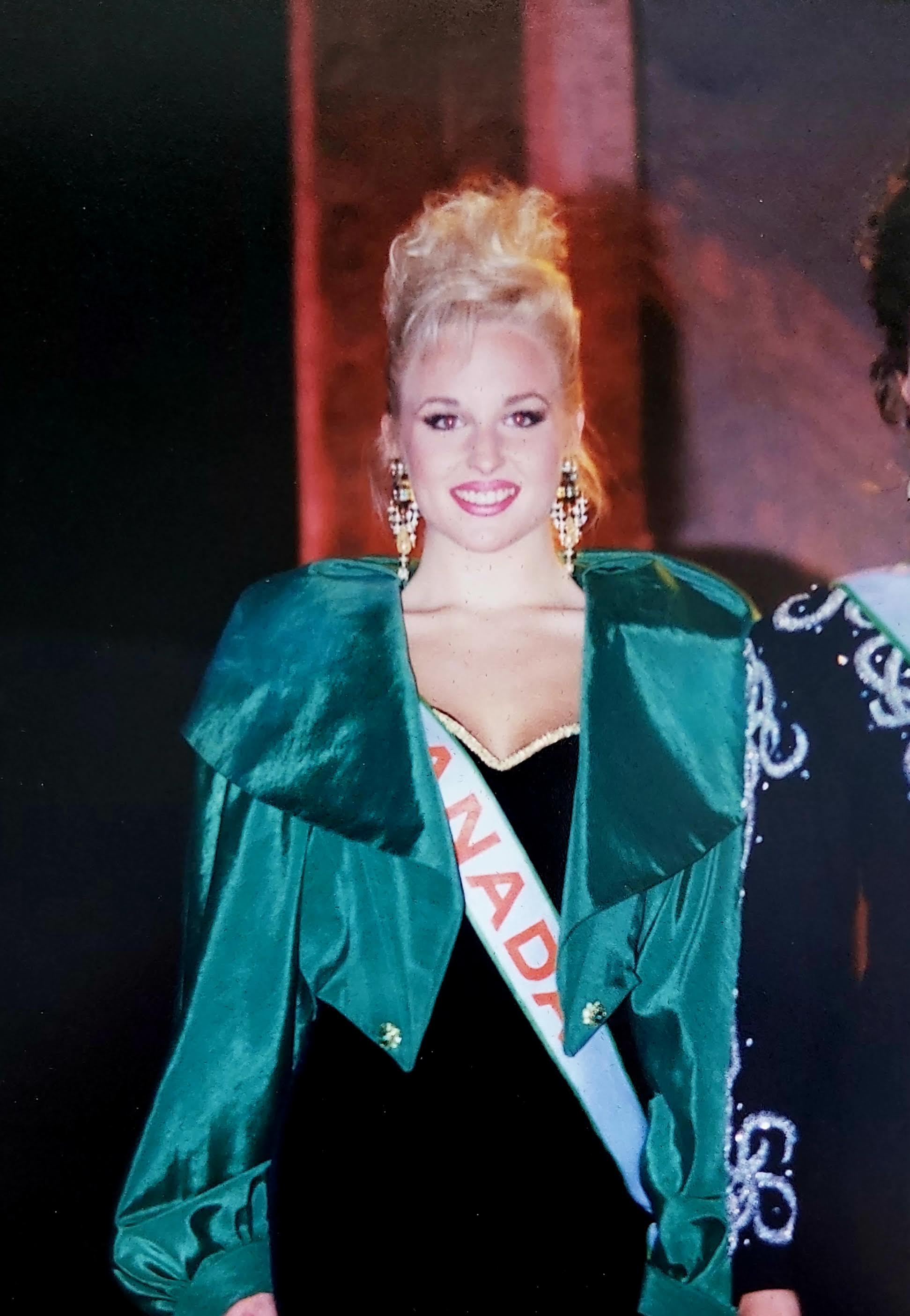 It wasn't uncommon for companies to send her clothing to wear. That wasn't the issue. It was where it came from.

By 1993, Peter Nygard had made millions selling women's clothing around the world. The Winnipeg-based clothing manufacturer had factories in Asia, a multimillion-dollar marketing headquarters in Toronto and a 150,000-square-foot Mayan-styled estate in the Bahamas, surrounded by the sparkling Caribbean Sea.
Telek had also recently been offered an opportunity by Nygard to do some modelling for one of his new clothing lines in Winnipeg.
That's when she said he held her against her will and raped her.
That box of clothes, she believed, was a message: he knew where she lived.
"I was so scared," Telek told The Fifth Estate in an emotional interview.
She felt threatened by Nygard if she told anyone about the assaults. She battled nightmares, and the after-effects of the assaults she said she suffered, for decades.
"I can't explain how deep he got inside my brain."
But now, Telek said she feels compelled to stand up to Nygard, who has been accused by dozens of women of raping them.
She is one of two Canadian women who said they were raped in Canada by Nygard and recently came forward to the CBC to raise their voices. They are the first Canadians to reveal their identities and talk publicly.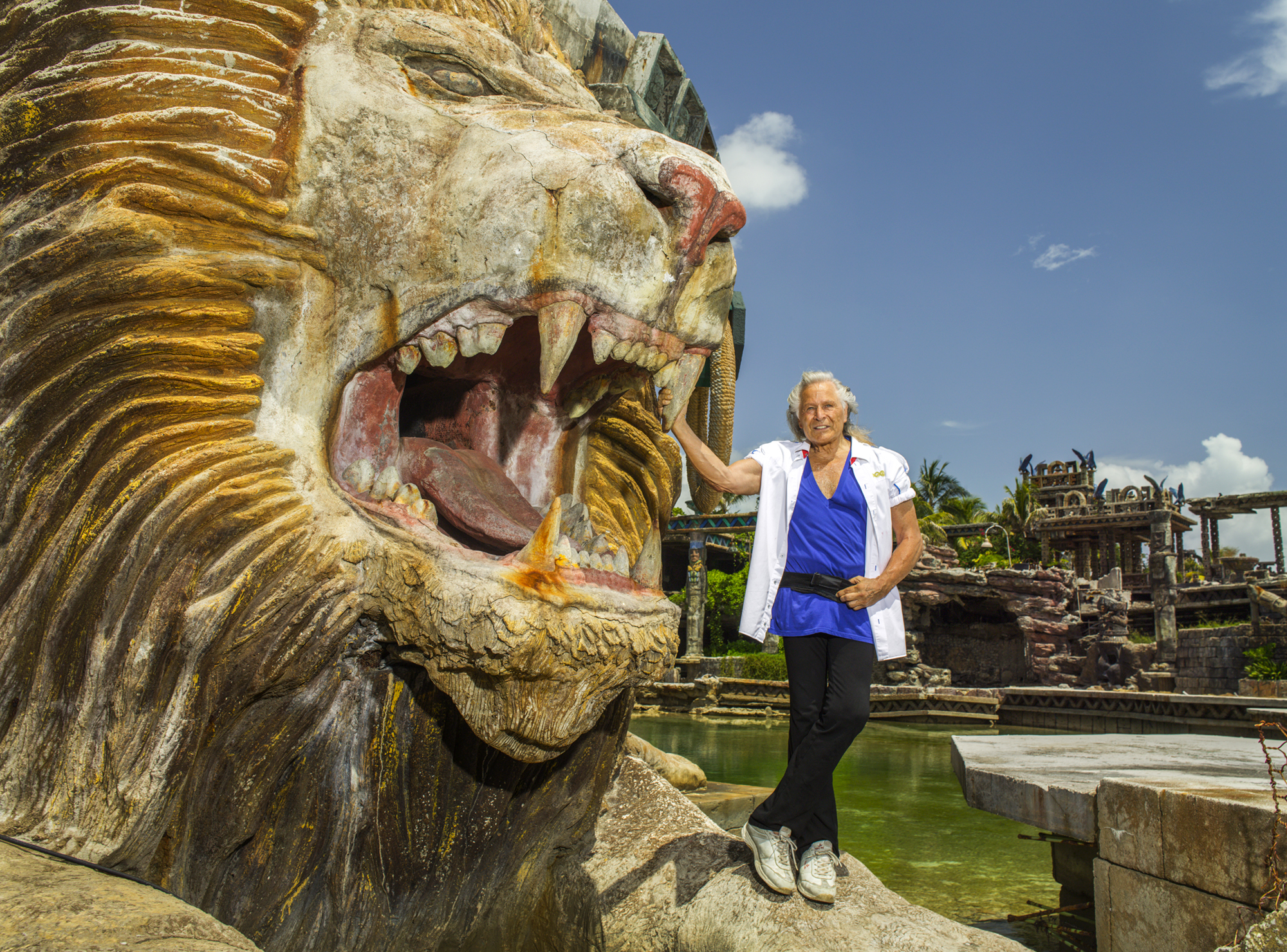 The Canadian women say they are coming forward now to support young women from the Bahamas who were the first to speak out about allegations of rape by Nygard.
Nine women from the Bahamas and one American filed a civil class-action lawsuit in New York against Nygard in February, saying they were raped or sexually assaulted. Their alleged assaults date as far back as 2003 and include an allegation as recent as 2015, involving a 14-year-old girl.
An additional 47 women have now joined the lawsuit, including Telek.
"When I found out that there was this case against him now and I heard that the victims were as young as they were, I felt an immense amount of guilt," she said.
Had she come forward sooner, she wonders if that could have "stopped some of that from happening to other women and girls and children."
Through his spokespeople, Nygard has repeatedly and "vehemently" denied raping or assauting anybody, including the two Canadian women who spoke to the CBC, calling their accounts "false allegations" paid for as part of a campaign to destroy him.
"My client's rights are being trampled by a runaway media train," said Nygard's lawyer, Jay Prober, in a statement to CBC.
Nygard's lawyers have also provided sworn statements from two people who say Telek's story can't be true.
The allegations, which come at a time when wealthy and powerful men who abuse women are facing consequences like never before, also raise questions about whether Nygard should be investigated in Canada.
Experts say some of the allegations would fall under the jurisdiction of Canadian law enforcement.
That's because some of the alleged sexual assaults happened in Canada and others involve minors abroad.
Most of all, however, Telek and the other women want the world to know their stories will challenge Nygard's narrative that the accounts of the assaults are all lies, part of a campaign paid for by a vengeful neighbour in the Bahamas.
It's a defence Nygard has advanced repeatedly since the allegations first surfaced in February.
An investigation by The Fifth Estate confirms key elements of their stories are backed up by witnesses, confidants, family members, and in one case an RCMP officer. All of it predates Nygard's dispute with the New York-based billionaire and former hedge fund owner, Louis Bacon.
The women hope what they have to say now will help write the final chapter in Nygard's story, putting an end to the power and influence they say has allowed him to inflict more than four decades of pain and abuse on women.
"It is a terrifying thing to go public with something like this with a man who is so seemingly powerful," said Telek. "But it has to be done.
"I want him to pay for what he did to all of us."
WATCH | KC Allan and April Telek describe their encounters with Peter Nygard:
1: 'We all knew that he was pushy and bad news'
It was 1979, and disco was alive and well in Winnipeg. KC Allan had just graduated from high school. On weekends, she and her friends would sneak into local clubs and dance the night away.
"It was really not about meeting boys or drinking. It was really about just getting together and dancing," she told The Fifth Estate in an exclusive interview.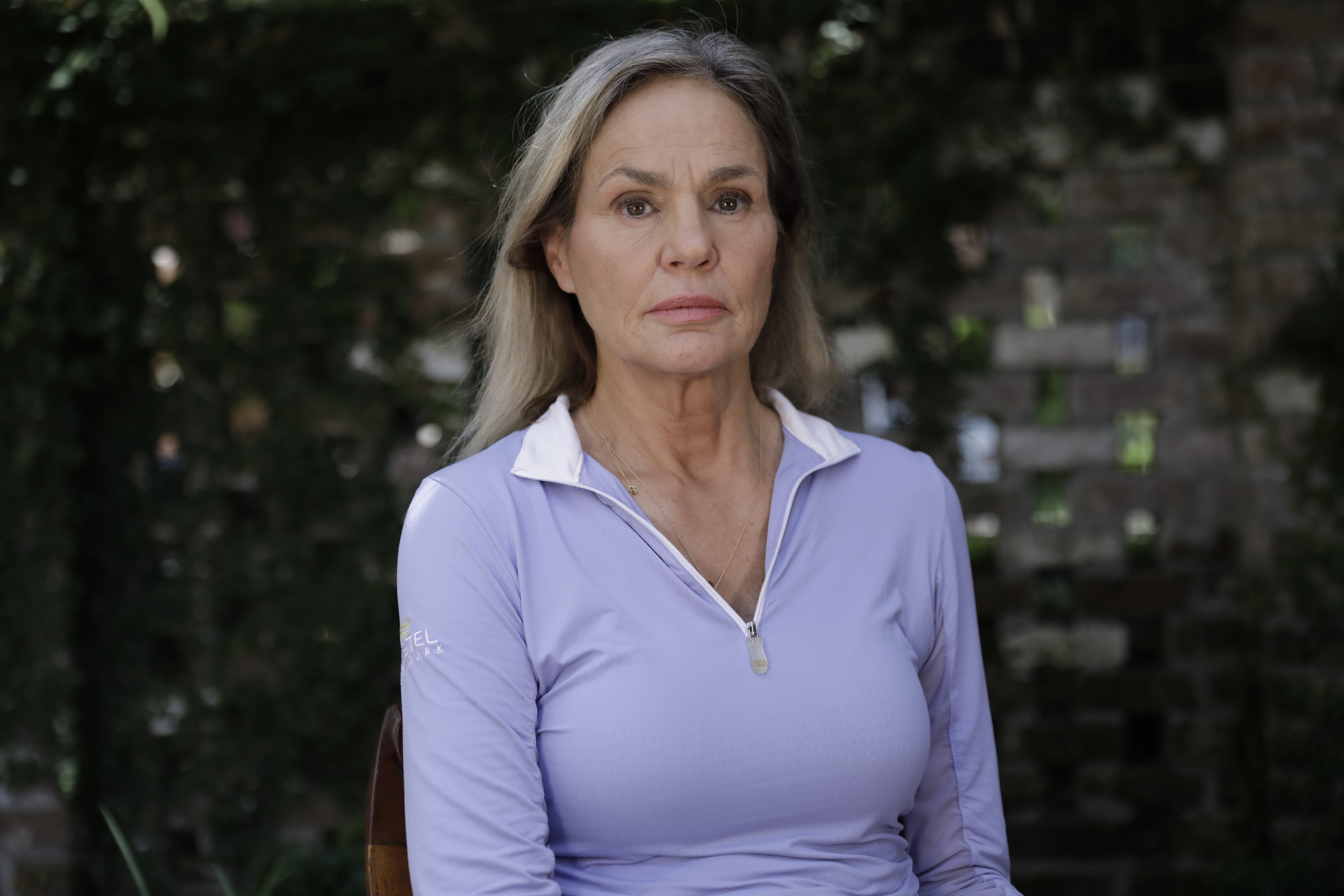 Like Telek, Allan went on to become a professional model. She grew up in Winnipeg, but later lived in New York and Los Angeles. She now lives in Savannah, Ga., where she runs her own landscaping business.
When news of the class-action lawsuit against Nygard broke, she, too, decided to join. Again, like Telek, she did it to support the young women in the Bahamas.
"I hope more women will step forward or more women will go public," she said.
Sitting in the back courtyard of a traditional, colonial-style home in downtown Savannah, Allan recounted her story that dates back more than 40 years.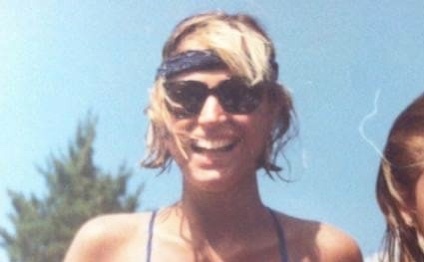 Back in 1979 in Winnipeg, Allan was 17 years old. She said Nygard already had a reputation among women her age in the city.
"He was gauche, nouveau riche and I think, well, I'm not sure at the age of 17 that I was aware he was a predator, but we all knew that he was pushy and bad news."
She and her friends would often see him at Winnipeg nightclubs. One night, she said, he was buying drinks for her and her friend and circling them like a "shark." He would have been 38 years old.
At the end of the night, she said, he offered her a ride home. She accepted. Then she said he stopped at his Winnipeg warehouse, where he has an apartment.
"I don't remember what happened next, other than he threw me on the bed, pinned me using his forearm across my throat, ripped off my underwear," she said.
"He raped me, with me fighting as hard as I could. And I'm five foot 11. But he's strong. And he was practised at it.… I'm a big girl and I struggled, but he was accomplished."
WATCH | KC Allan speaks out:
Allan did share that something bad had happened with several friends, but didn't tell her parents. Nor did she report the incident to the police.
"I wasn't prepared to put my whole family into turmoil."
In January 1980, the Winnipeg Free Press reported that Nygard had been charged with raping someone else, an 18-year-old woman from Winnipeg.
Nygard denied the charge, but when Allan heard the news, she thought, good. Someone had the courage to stand up to him.
"We were grateful that a monster was going to be brought down and we were proud the woman that we knew in our age group was doing this."
Then one day the phone rang at her parents' house. She said it was Nygard and he wanted to know if she needed money — maybe some help paying for her education or a car. She said she told him to keep his money and took the opportunity to tell him how she really felt.
"I had his full attention privately. And I yelled at him for so long, I lost my voice. I called him every expletive I know alphabetically," she said.
After that phone call, she said she moved on. Not long after, she was scouted by a modelling agency and moved to Manhattan.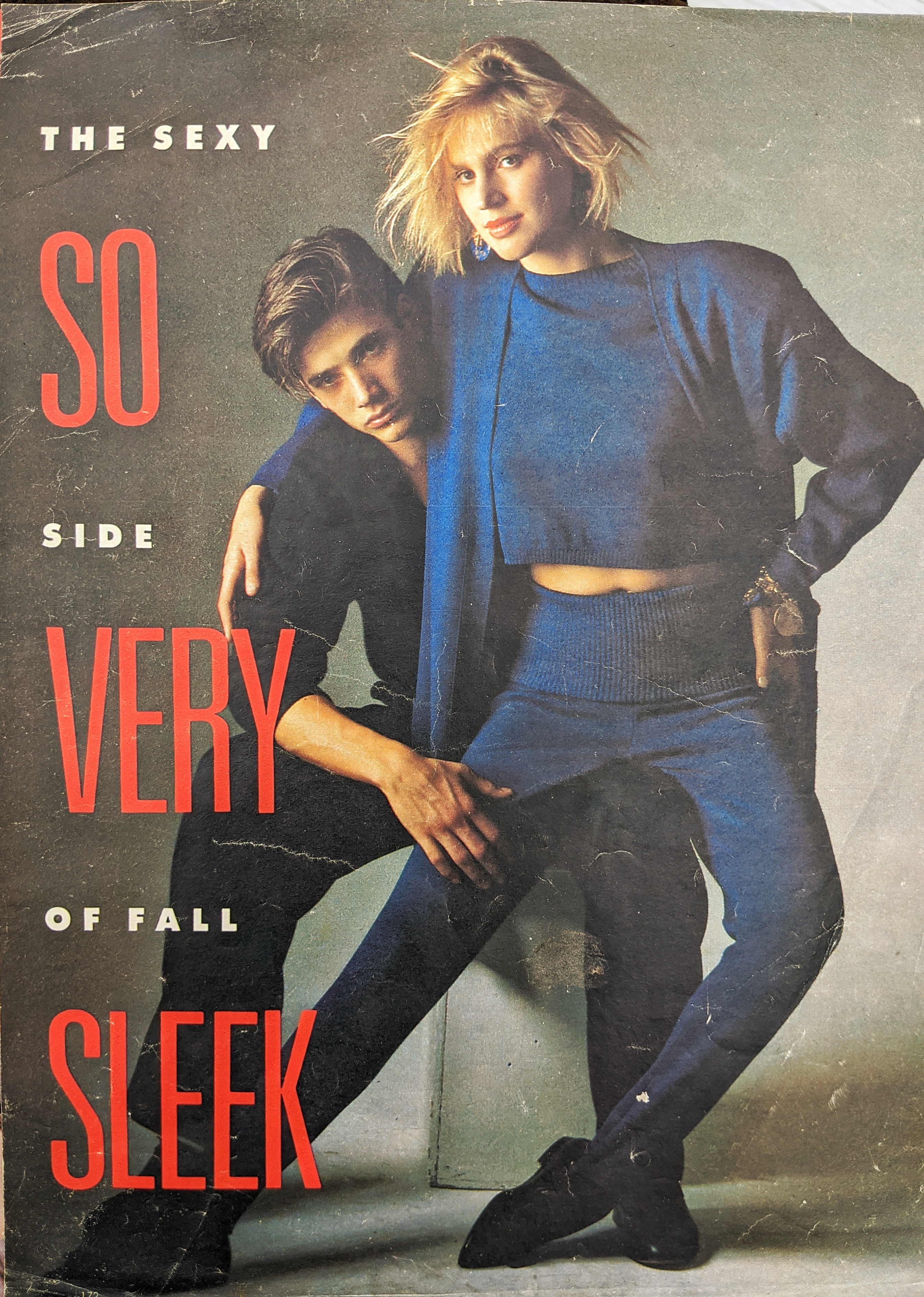 But then she heard the rape charges againt Nygard in Winnipeg had been dropped when the woman reportedly refused to testify.
"I was horrified," she said.
"I think that it kind of supported my worst fear about pointing a finger at a powerful, wealthy man. They have the ability to make such things go away."
Indeed, the allegation did go away. Until more than a decade later when another Canadian woman, said she, too, was raped.
2: 'I didn't want to be strangled'
April Telek's nightmares became so bad she would wake up swinging and screaming at her own partner.

Over and over she would find herself fighting off Peter Nygard in her sleep. The dreams, she said, were the after-effect of being held against her will and raped by him in 1993.
"I was trying to fight with Nygard and I was always losing."
Telek said she lived with the violent nightmares for years after the assaults.
But it wasn't always that way.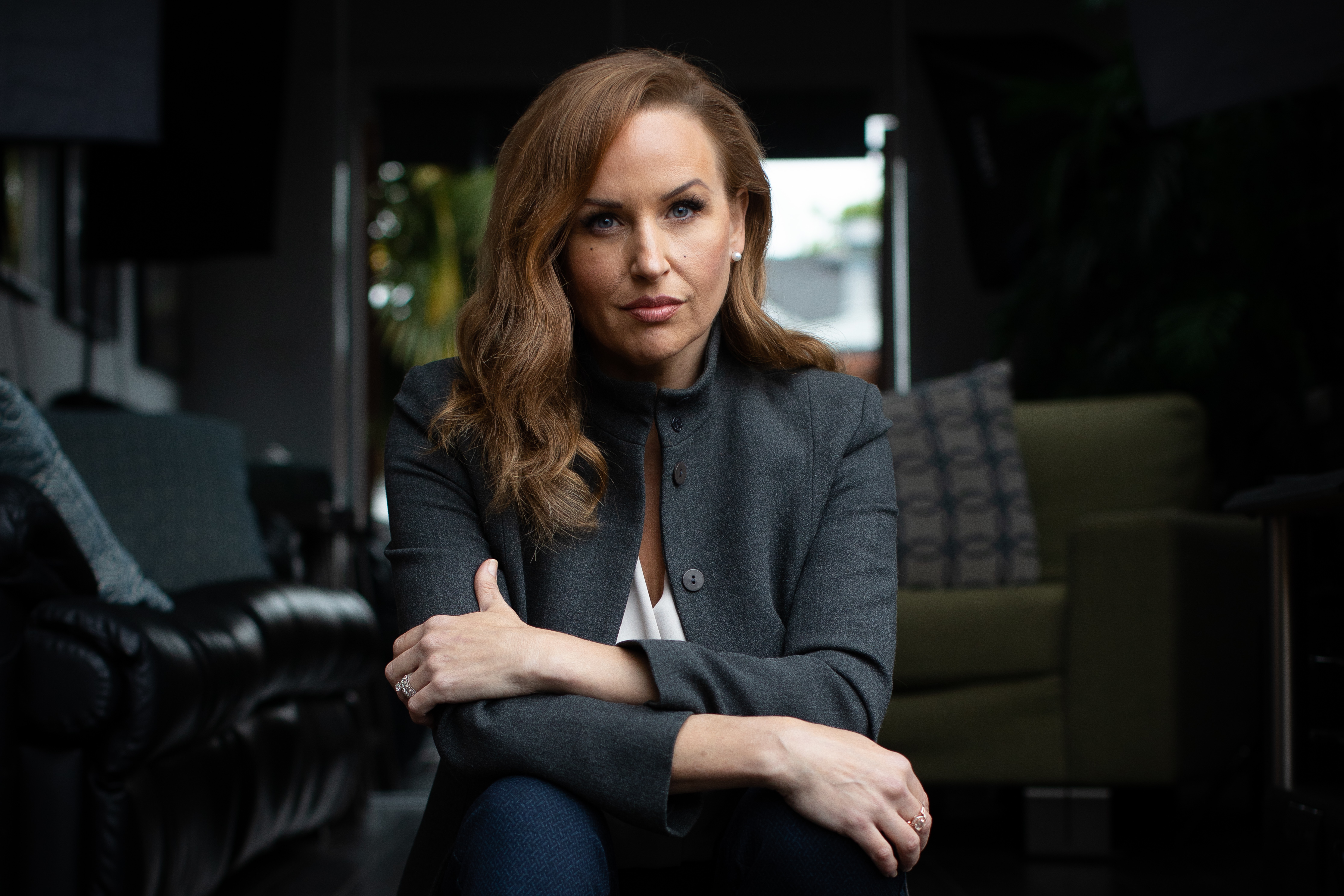 She grew up in a picturesque North Vancouver neighbourhood that she describes as "pleasantville." Everyone knew everyone and she was happy.

Modelling ran in Telek's family. Her mother and her aunt were in the business.
"It was sort of always in my blood."
She got her first modelling job when she was 10 years old. When she was 13, she got a contract to model in Japan for a year.
After she returned to Canada from that job, Telek began entering beauty pageants. From 1993 to 1995 she represented Canada at 17 events.
Telek went on to a thriving TV and movie career. She has more than 100 titles to her credit, including the Hollywood movie, Mr. Troop Mom, and a recurring role on AMC's Western period drama Hell on Wheels.
Today, she lives in North Vancouver, mere blocks from where she grew up.
Back in November 1993, she said, she got a phone call she will never forget.
Telek was at home at her parents' house, getting ready to go to a wrap party for a Dairy Queen commercial she had just filmed.
Telek was already acquainted with members of Nygard's family. She said he was on the phone to see if she wanted to come to Winnipeg to model for a new line of clothing he was launching.
"I thought this was very exciting, and I thought it made sense because why not have a Canadian representing the Canadian line for a Canadian design?"
Telek was told she would be staying at Nygard's executive suites. When she arrived in Winnipeg, she realized there was only one suite, attached to a warehouse, and Nygard planned to stay there, too.
"It became the cat chasing the mouse really very quickly," she said.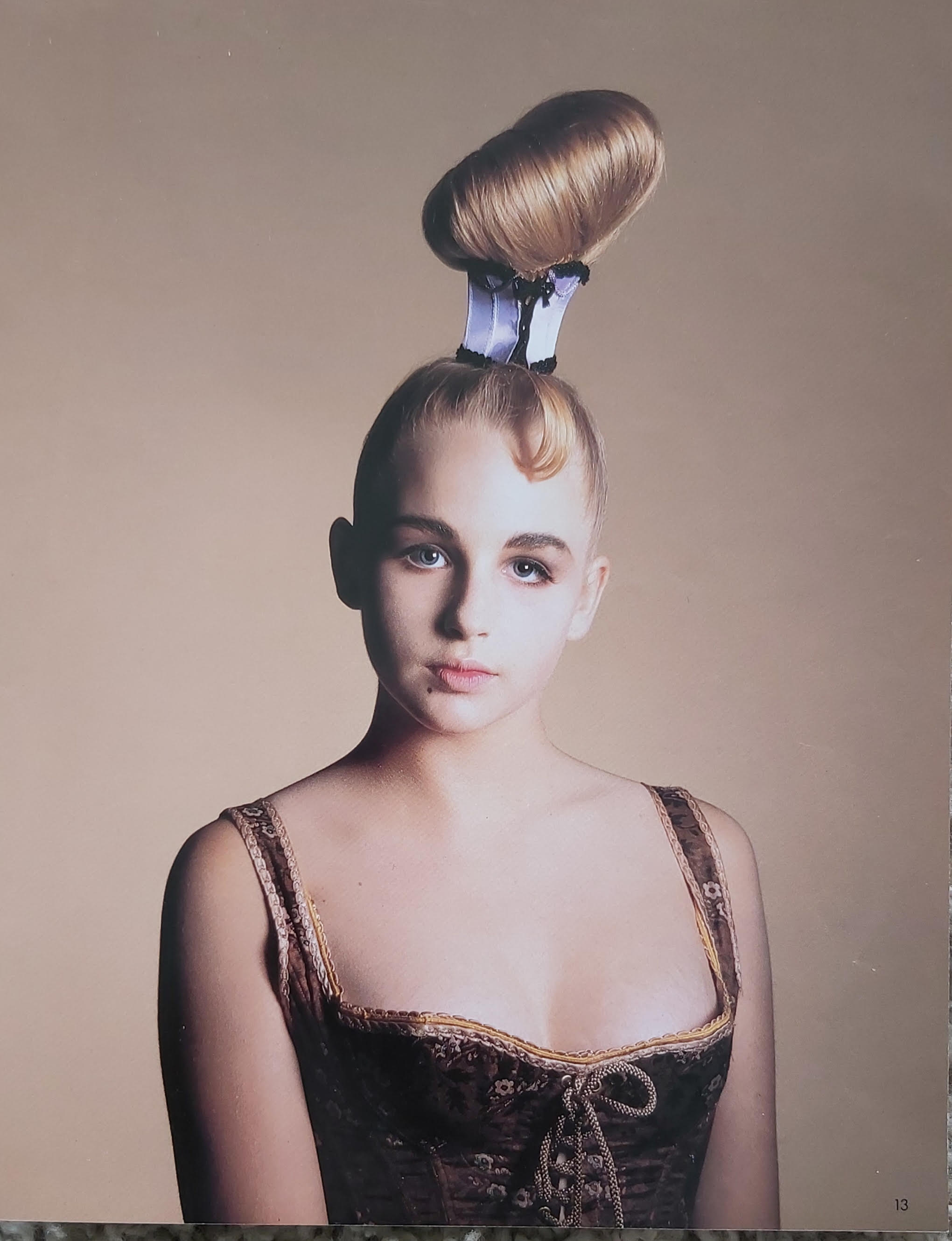 In the beginning, she said she tried to talk her way out of the situation. Then she said it escalated.

"He pulled his — he exposed himself, and he wanted me to give him oral sex."
She said she begged him to let her leave. Telek said Nygard told her he couldn't risk that she would tell someone.
"He flipped me around and obviously wanted to have sex with me and I was fighting saying no."
She said the door was locked and she realized she was trapped.
WATCH | April Telek speaks out:
"I didn't want to be killed. I didn't want to be strangled. I did not want to be beaten to a pulp. So the alternative was to fight or lie there and let it happen."

She said she did what she had to do. She stopped fighting and he raped her.
"It's a very hard thing for me to say because I would never advise my own daughter not to fight for her God damn life."
At different times, Telek has said the captivity and assaults could have lasted up to two or three days. The details are fuzzy. She believed she was also drugged.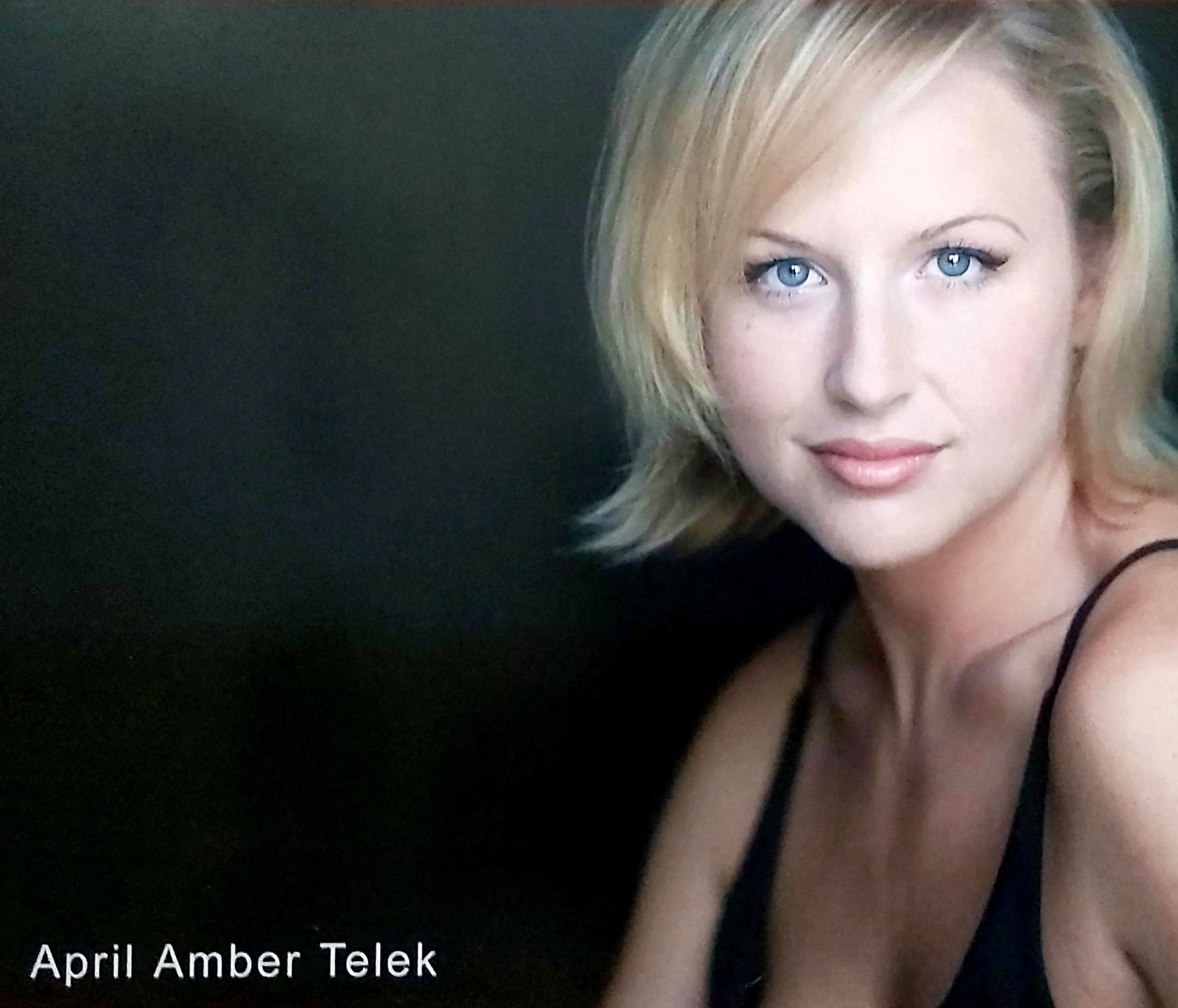 Then, at one point, she said while Nygard was sleeping she crept into the bathroom, where there was a phone. She called someone she knew in Winnipeg, a friend who was also a relative of Nygard.
"I will never forget [him] saying to me, if I have to drive my truck through the glass of the suite, and if every shard falls into [Nygard], so be it but I will get you out of there."
She said she grabbed her bag and crept to the door, wearing only a coat. Someone had left a key in the door.
She found herself in a dark and empty warehouse. Eventually a security guard found her and she said she convinced him to let her out. Finally, she was on the street, standing in her bare feet, on a bitter cold Winnipeg winter night.
Telek was free. She said her friend arrived shortly after and they drove to his place.
3: 'She's not coming up with this story today'
An investigation by The Fifth Estate confirms the stories of rape from both women predate the dispute between Nygard and his billionaire former neighbour in the Bahamas.

Nygard has said all of the women making allegations of sexual misconduct against him are lying as part of a vast international conspiracy to destroy his reputation and business.
The man behind the conspiracy, according to Nygard, is Louis Bacon, a New York-based former hedge fund owner.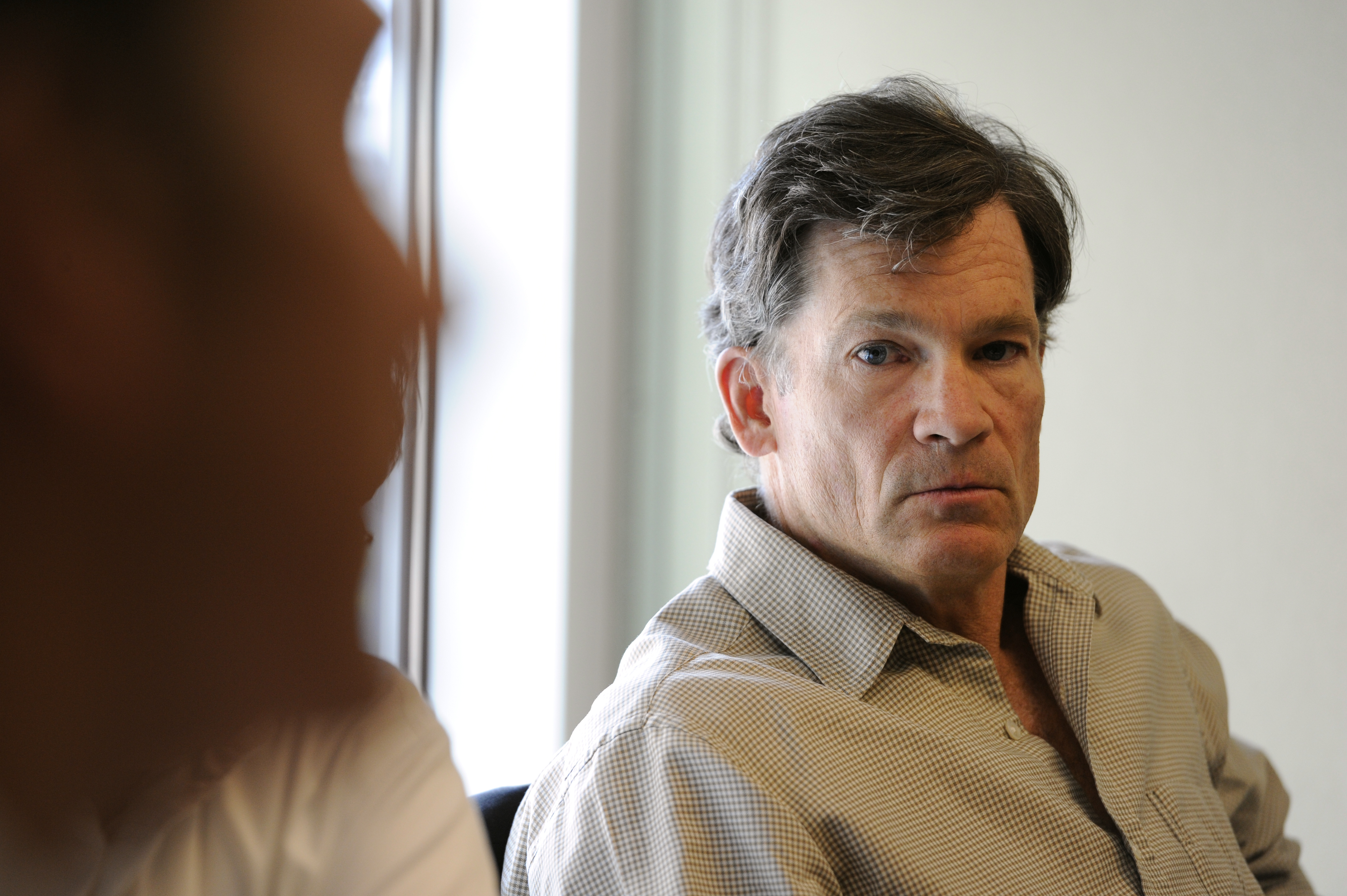 The two wealthy entrepreneurs were side-by-side neighbours in the Bahamas. In 2009, a property dispute boiled over into dozens of lawsuits launched by both men in several jurisdictions.

As recently as April of this year, Nygard filed a lawsuit saying Bacon has spent millions trying to bring him down ever since.
"The amended complaint against Louis Bacon details payoffs to women, a private witness protection program harbouring illegal aliens, paying and coercing individuals to make false statements and using criminal thugs to pressure women to recruit others to make false statements against Peter Nygard," Nygard's spokesperson said in a statement at the time.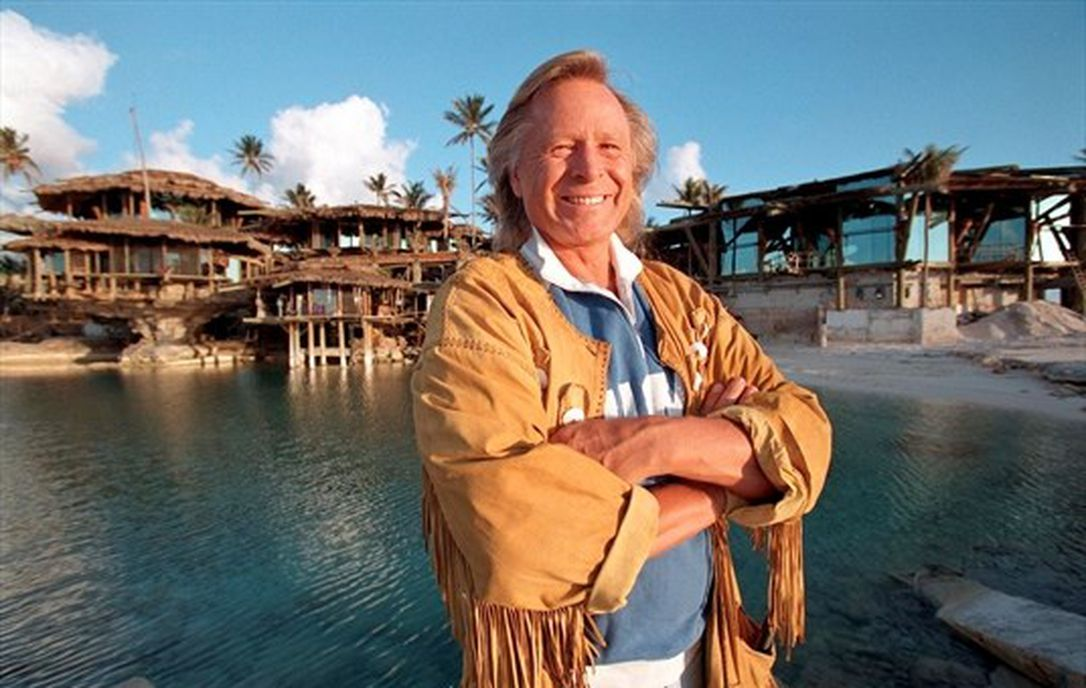 However, The Fifth Estate has also spoken directly to nine women who say they were sexually assaulted by Nygard. As well, interviews and documents obtained by CBC News confirm the allegations from the two Canadian women predate that dispute by more than a decade.
For example, Telek said she disclosed her alleged assault in 1994 to one of her close friends at the time.
"We were at my parent's house. There was something on the news on TV about Peter Nygard. She was sitting in my kitchen at my parent's house."
More than two decades later, that friend, Heather Hanson, was reading a CBC News story about the Canadian women suing Nygard. Though Telek wasn't named in that story, Hanson said she immediately recognized the facts.
"I know the story very clearly. You do not forget that story," she said. "[April] told me this 25 years ago, she's not coming up with this story today."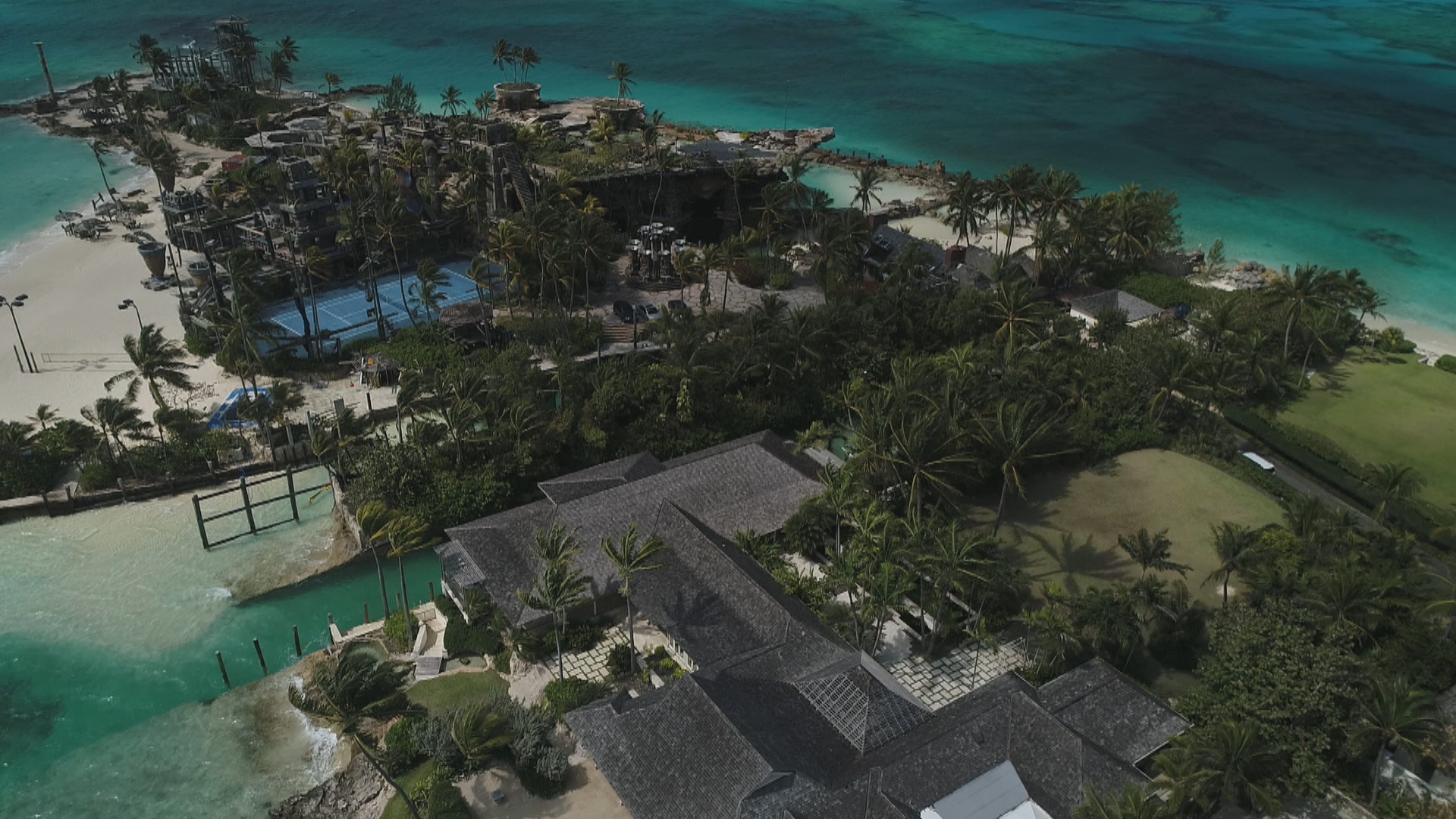 Back in 1993, when April's mother didn't hear from her on that trip to Winnipeg, she called the RCMP in North Vancouver to report her daughter missing.
"That was such an awful day. That was such a terrible, terrible experience," her mother, Jackie Nelson, told CBC News.
Once Telek surfaced, her mother said the RCMP sent the Winnipeg police to check on April at her friend's house.
After Telek returned to North Vancouver, she and her parents met with an RCMP officer.
Fearing reprecussions from Nygard, Telek followed her family's advice and didn't report the rape, but she did tell the officer Nygard had held her against her will, a fact confirmed by that RCMP officer today.
Sgt. David Whalen said that at the time, he also suspected there was more to the story.
"I got the feeling from April that she wasn't telling her parents everything that happened. Either she was embarrassed or she was afraid."
Then, about 10 years later, Whalen said Telek called him with a question about preserving DNA evidence. He said that call confirmed his suspicions.
"I had a sense that she was sexually assaulted."
As for the rape described by KC Allan, CBC News has spoken to four people who knew her at the time.
All of them were clear about one thing: it was no secret something bad had happened and Allan was angry at Nygard.
Some didn't remember why. One thought she had been physically assaulted by him. Another friend, however, recalled her saying she was "basically sexually assaulted."
A fifth person, who was at the club on the night of the rape, said she saw Allan leave with Nygard.
"She walked over to his car," Roben Nurgitz said. "I remember his car, the top was down, it was an Excalibur. An old-fashioned car. They drove off."
4: 'She is a purported actress who is now playing another role'
Nygard, through his lawyers, continues to deny he raped anyone. He has also provided evidence he said proves he never sexually assaulted Telek.
"[Telek] has jumped on the perceived money train and has nothing to lose, especially if her legal fees are being paid as we suspect they are,' Nygard's lawyer, Jay Prober, wrote in a letter to The Fifth Estate.
"She is a purported actress who is now playing another role."
Prober provided sworn statements from two friends of Telek's, who are also relatives of Nygard's, who say parts of her story are false.
One is from a woman who Telek said picked her up at the airport in Winnipeg. That woman said she wasn't in the country at the time when Telek said she was sexually assaulted, so she couldn't have been there to meet her.
"My personal and family records, such as school records for my daughter and immigration paperwork, demonstrate that I was not in Winnipeg in November of 1993."
The other statement is from the friend Telek said picked her up at the factory that night when she said she was being held by Nygard.
"She was fully clothed and composed," the statement from Nygard's relative reads.
"She certainly made no mention of her having been raped or drugged or locked up or about any misconduct by … Peter Nygard."
WATCH | Peter Nygard's lawyer denies allegations:
A third statement provided by Nygard's lawyer said the factory where Telek said she was held was busy and that Nygard was never alone, so it wouldn't have been possible for her to be held there without someone noticing.
"We have evidence and multiple testimonies that it would have been IMPOSSIBLE for April to have been held 'captive' in his Notre Dame office," the document reads.
However, the statements provided by Nygard's lawyer also confirm parts of Telek's story.
For example, the statements do say she was in Winnipeg for a modelling job, that she was at Nygard's factory, that Nygard's company paid for her return airline ticket and that the police visited Telek after she left the factory.
Both Canadian women believe their stories challenge Nygard's long-held defence, which is a big reason they say they came forward.
Telek said she's never had anything to do with Bacon, Nygard's neighbour in the Bahamas.
"I have no ties to the Bahamas ... I have no ties to anybody that he has used as part of his defence," she said. "How are you going to use that as your defence now because I have no connection to that at all?"
And both women hope the police in Canada are now paying attention.
5: 'There's no reason he couldn't be charged in Canada'
So far, however, Canadian authorities have been silent on whether there is an investigation here.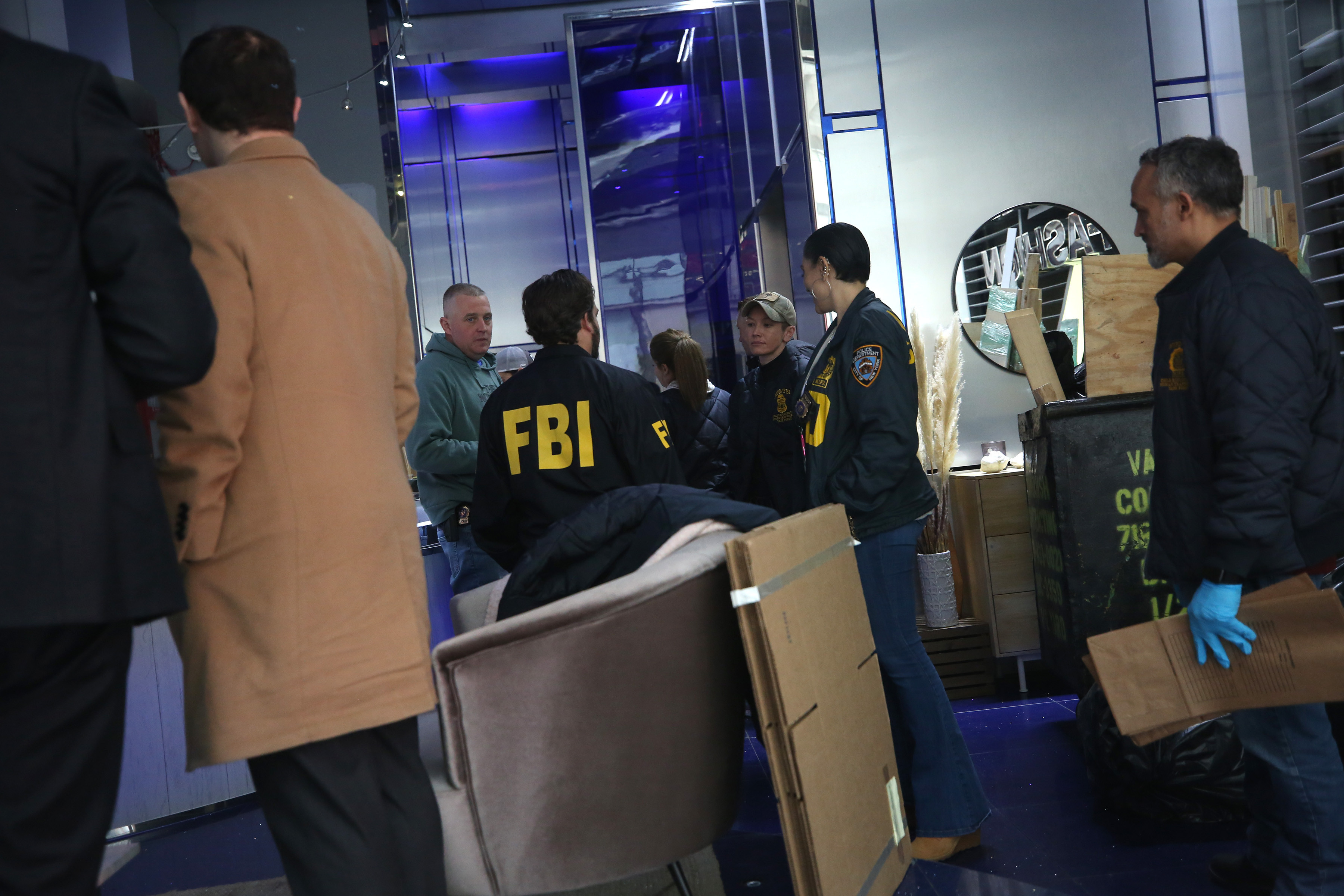 Nygard is a Canadian citizen. His business is incorporated in Canada. Before Nygard's companies were placed into receivership earlier this year, his administrative headquarters were in Winnipeg and his marketing and advertising hub was in Toronto.
"Some of these alleged victims that are making reports live in other countries, but there's no reason why [Nygard] couldn't be charged [in Canada]," said Noreen Waters, a retired Vancouver police sex crimes detective who was part of the effort to bring in Canada's sex tourism law.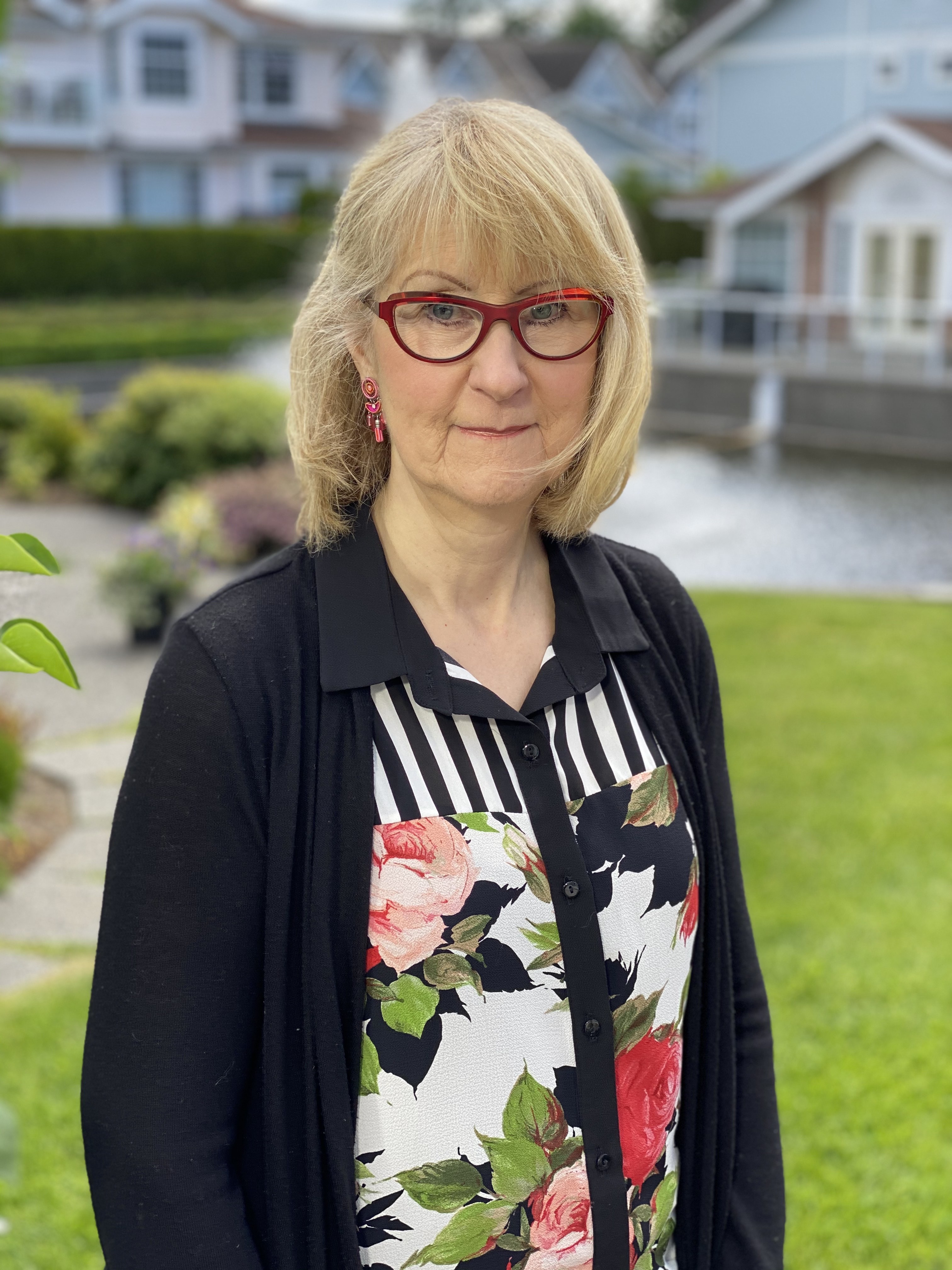 That law means Canadians who sexually assault minors abroad can be investigated and charged here.
"To me he's not any different than Epstein or Weinstein," Waters said.
There is also no statute of limitations for sexual assault in Canada, so the women can still choose to report their assaults to the police.
"It depends on what direction survivors would like to take. Both criminal and civil avenues would be open to them," said Deepa Mattoo, executive director of the Barbra Schlifer Commemorative Clinic in Toronto.
The clinic provides legal support and counselling for women who have experienced violence and abuse.
"There was a change in the law which made it possible for women to press charges for historical cases as well. So there is no time limit anymore like there used to be," said Mattoo.
6. 'I am compelled to make sure that nobody falls victim to him again'
The Fifth Estate has learned Allan has already reported her assault to police.
"Women don't just come forward and make this stuff up," she said.
"It's the most painful, ruinous, publicly excruciating accusation to make. And there is not a woman I know of who would claim it had something not happened to her. That just defies human nature, in my opinion."
Justice for both of them is Nygard in prison, without a penny to his name.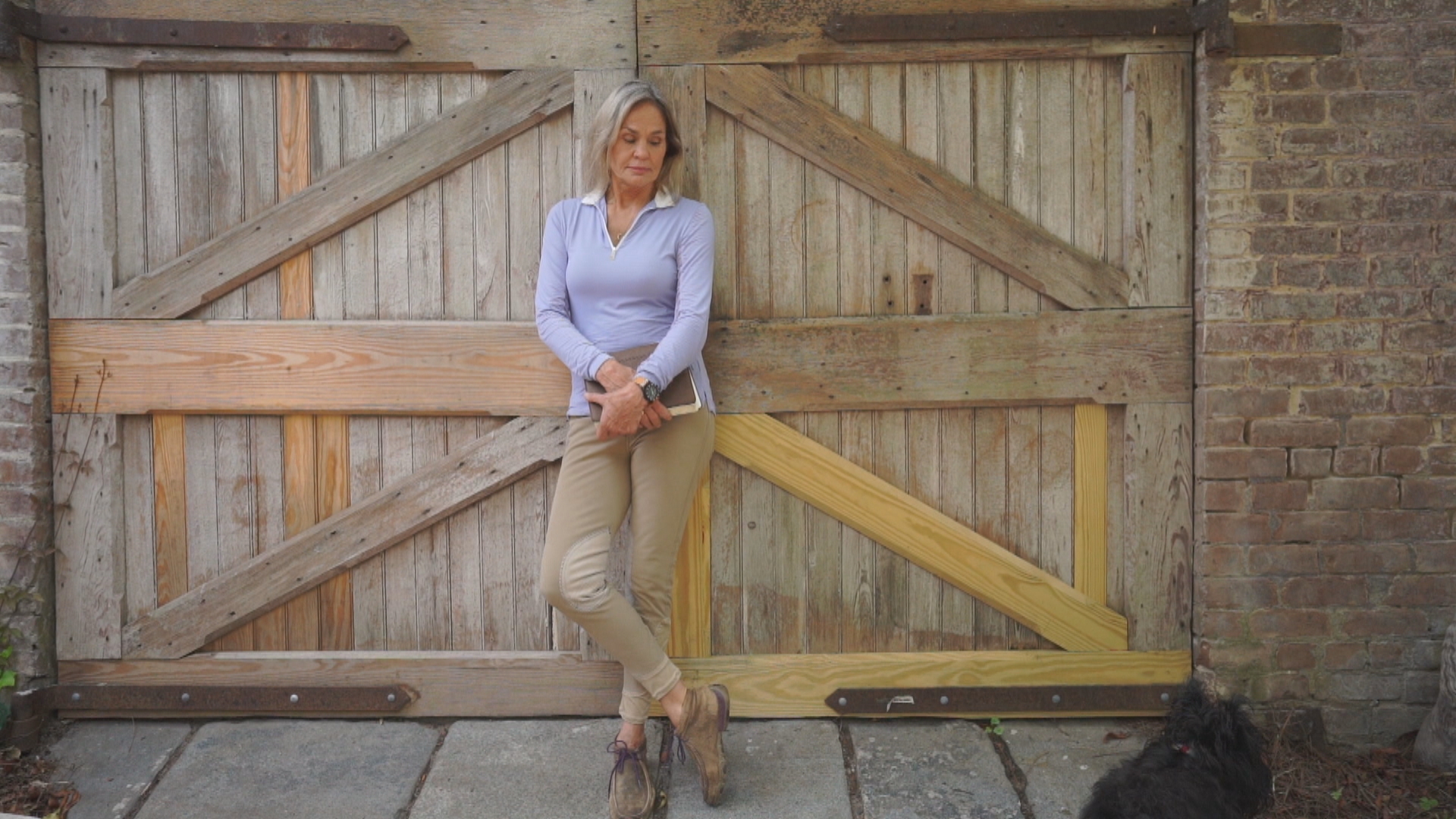 Telek hopes she will find the courage to join Allan in making a report to the police in Winnipeg.
She said the violent nightmares she experienced lasted for years after the sexual assaults. Night after night she was fighting back against Peter Nygard and losing.
Until one night in 1999 she said she had a different kind of dream.
"One day I beat Nygard up in my dream to the point where he didn't get back up."
And that was the end of her nightmares, Telek said, eventually giving her the strength to come forward and tell her story today.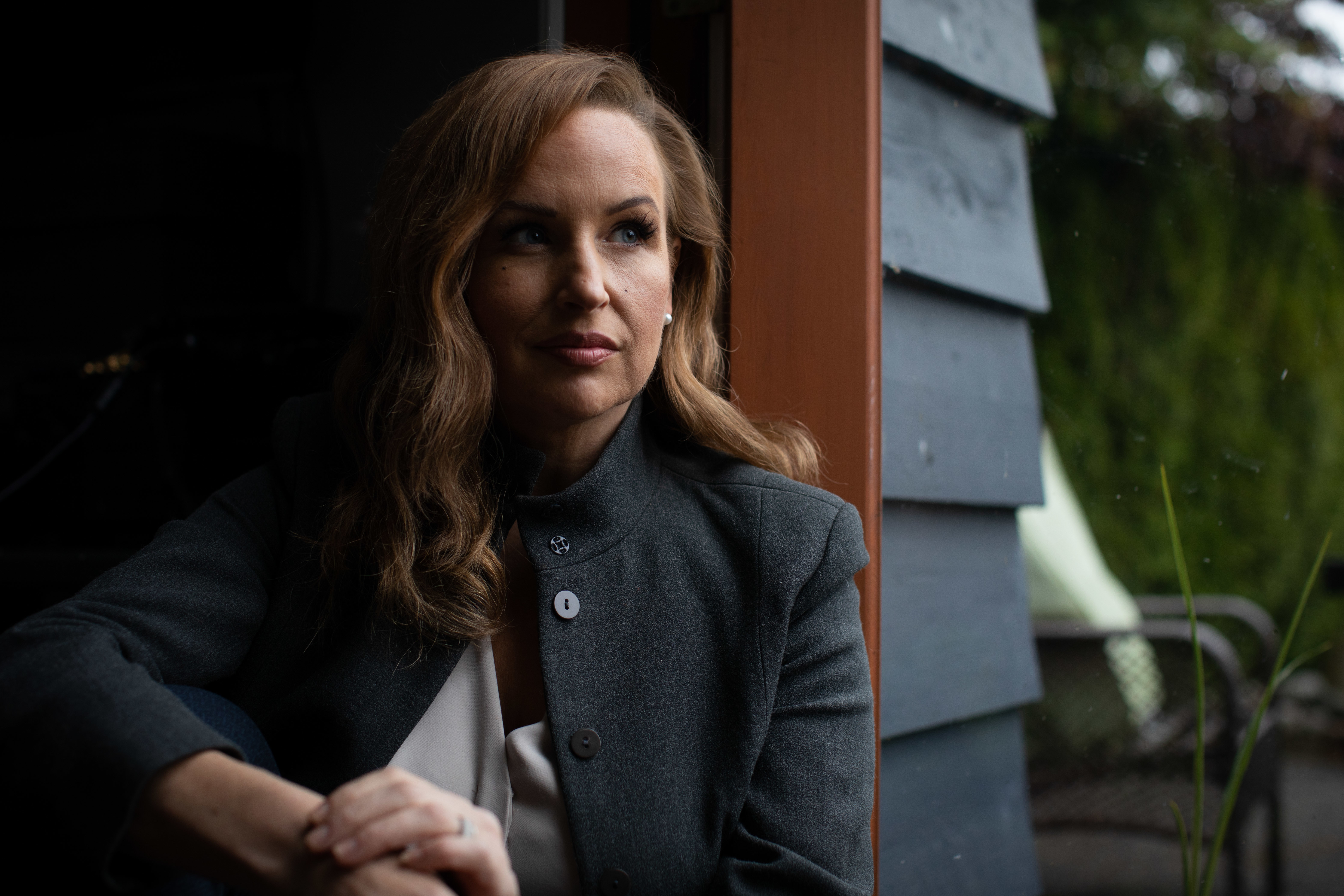 "I have a 13-year-old daughter that I need to be the best role model for and I would want her to use her voice," said Telek.
"I am compelled to make sure that nobody falls victim to him again, that his face, his name and his crimes are seen and known."
If you have any information, or a confidential tip, to share about this story, please contact Timothy Sawa at timothy.sawa@cbc.ca.