Some boat builders in the Maritimes are reporting wait-lists for new boats of up to seven years.
Good catches and prices the last few years have caused demand that far outstrips builders' ability to supply — they don't have space to build more, nor the staff. 
"The orders are just piling up," said Roger Hutt at Hutt Brothers Boat Shop in Alberton, P.E.I. "We don't have the capacity."
Hutt's has 51 boats on order — the last ones on the list won't be finished until 2025.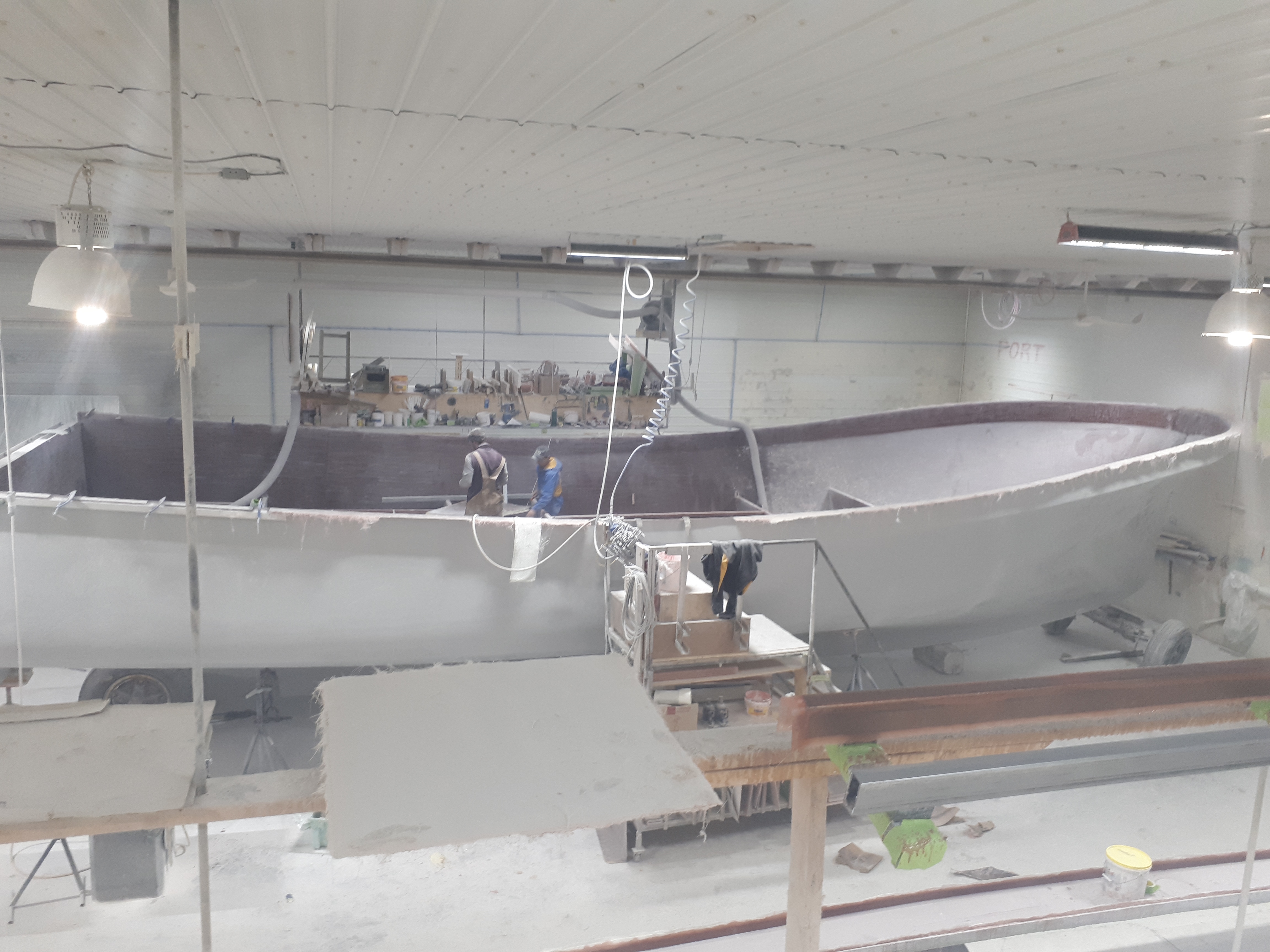 'Up and down'
The lobster fishery began to boom about three years ago and fishermen started replacing gear they'd put off upgrading during lean years. Like many other boat shops, Hutt's had a "dry period" before that, when they turned out about six boats a year with only four or five staff. 
Now, the fishery is booming — some buyers are shelling out more than $1 million for a boat and licence, and speculation is that could go much higher. 
'The orders are just piling up. We don't have the capacity.' — Roger Hutt
Hutt's 14 employees work on four boats at a time, turning out one per month. They sell a complete boat — depending on what motor and electronics a fisherman wants, as well as other bells and whistles, the average cost of one of their boats is $250,000 to $350,000. 
Why not expand to meet demand? The lobster industry is just too unpredictable, Hutt said. 
"Boat building has been up and down," he said. "As soon as the price falls down, so does the boat building."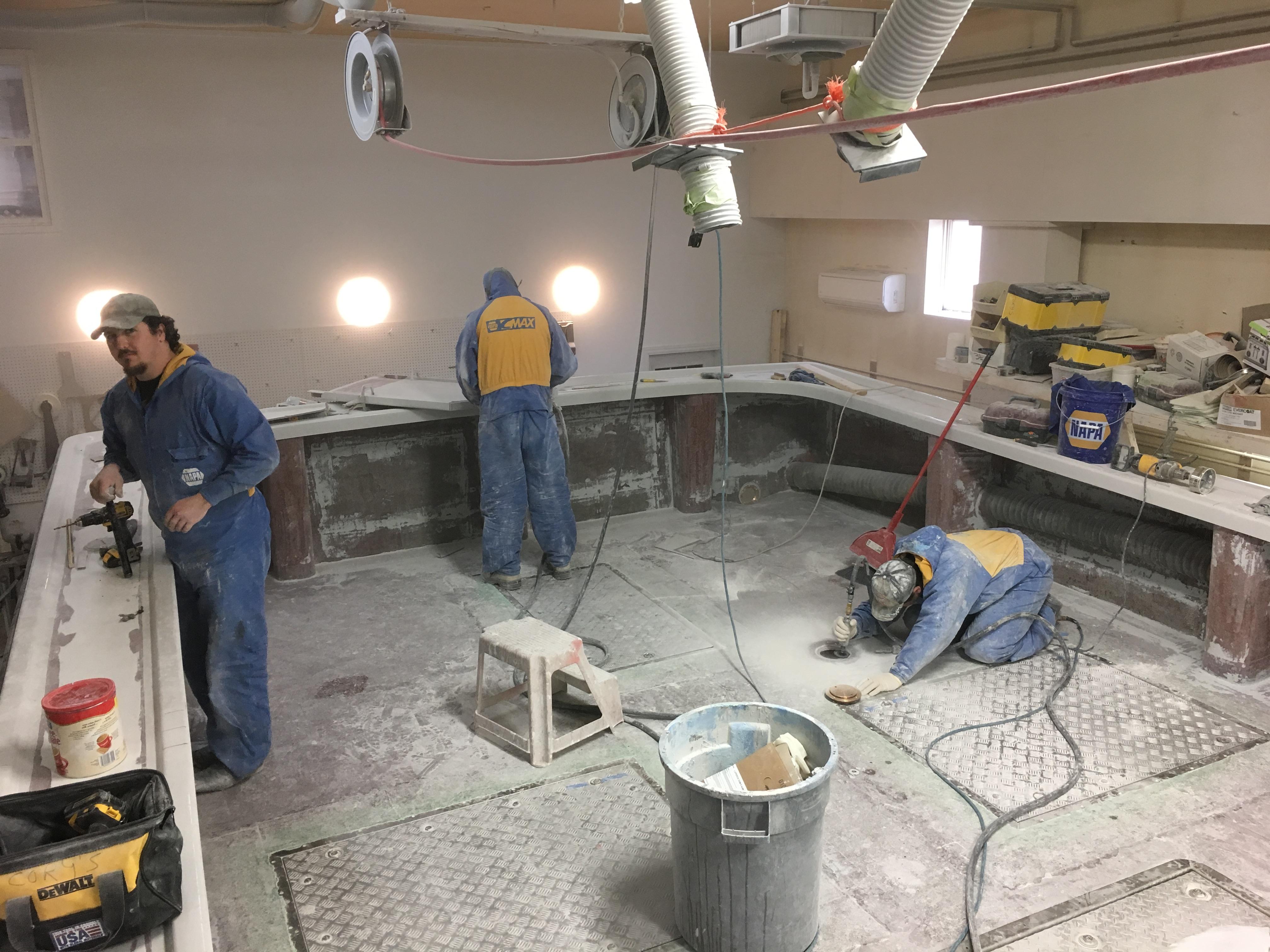 'It's crazy'
An hour down the road in Kensington, P.E.I., Provincial Boat and Marine is celebrating one of the best years in its 44 years of business. 
"You're looking at at least four years" to get a boat, said owner Gordon Campbell. "It's crazy."
This, after some dark days back in 2009 when the business laid off all of its staff, leaving a skeleton crew of two: owner Campbell and his wife Elaine. The company diversified, creating pleasure boats they sold in the U.S. and Caribbean and even Fiberglass oil tanks. 
Some fishermen are now even speculating in boat futures — three fishermen who recently bought new boats from Provincial put down deposits of $5,000 for more new boats to be delivered in a few years. 
"Never heard tell of that before," Campbell said.
The market in used boats has been so brisk, fishermen have been able to sell used gear for more than they paid, he said, and they're hoping that will continue.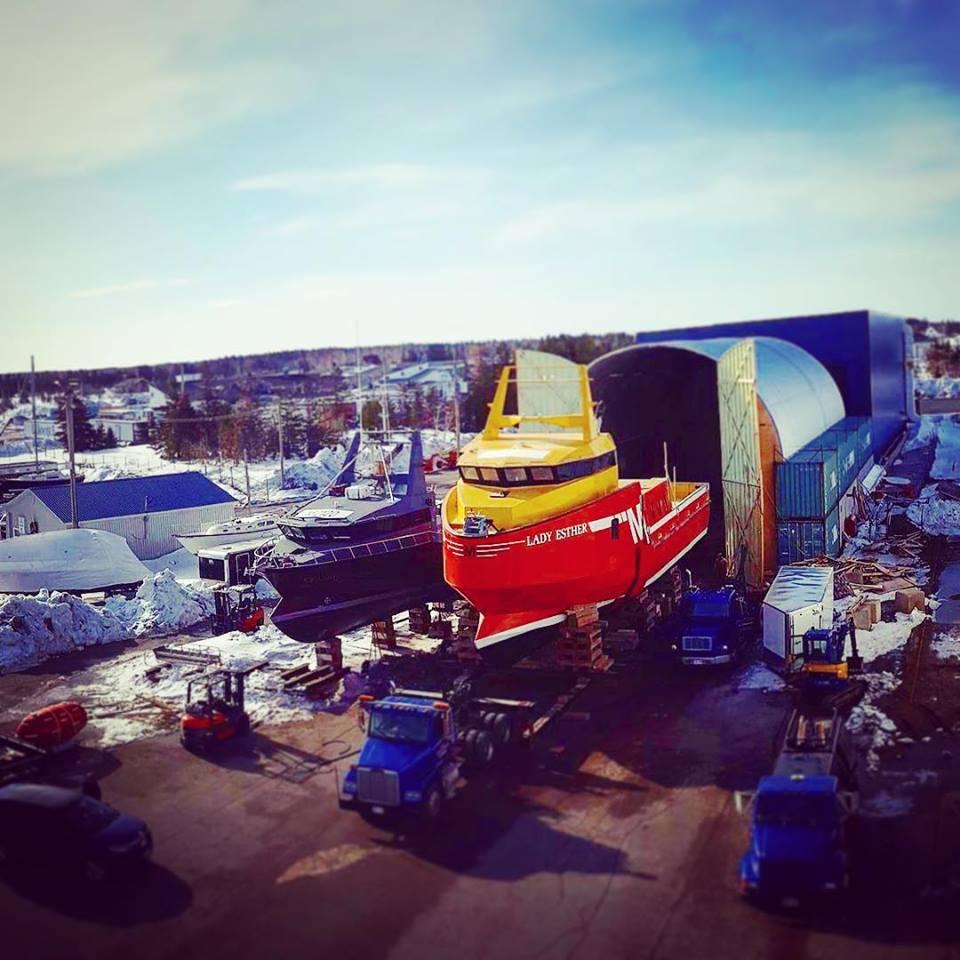 'Not the cleanest job'
Provincial makes 10 boats per year — that used to be 20, back when they had more staff. 
"A shortage of employees, that's the biggest problem we have," Campbell said. 
He used to hire young men from nearby farms who were used to manual labour and using tools, he said, but they are difficult to find nowadays. Other industries like carpentry are booming and competing for employees, he said — and many people just don't like working with Fiberglass. 
"It's not the cleanest job in the world," Campbell admits.
People complain about fumes from the chemicals and dust from sanding the Fiberglass. He has had employees who've been with Provincial for decades and enjoy it — but as they're nearing the age of retirement, he worries.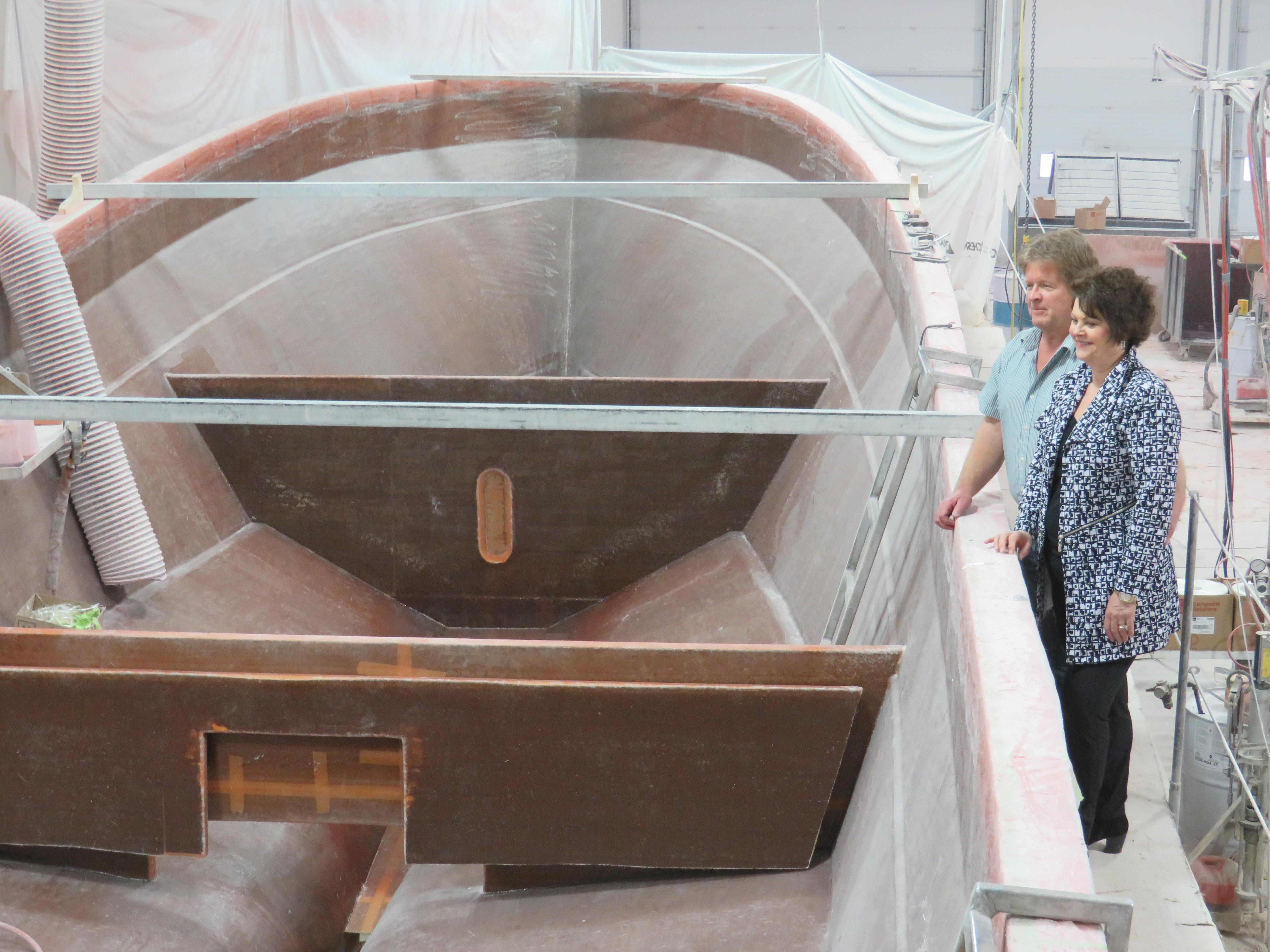 'They just don't show up'
Other P.E.I. boat shops have the same staffing challenges. 
"You get somebody here and you get them trained and then they're gone ... they just don't show up," said Colleen Avery at Doucette's Boat Building in Miminegash, P.E.I., where the wait-list is at least five years. The last person they hired came for four shifts, then was never heard from again. 
Hustlers Fiberglass Boats in Alberton recently stopped making complete boats and switched to making kits, or boat components that fishermen take to a finishing shop. Where a complete boat can take up to six months, kits take only three weeks to a month, said Brenda Hustler, so fishermen get boats in the water faster.
"People didn't want to wait and we didn't want to make them wait," said Hustler.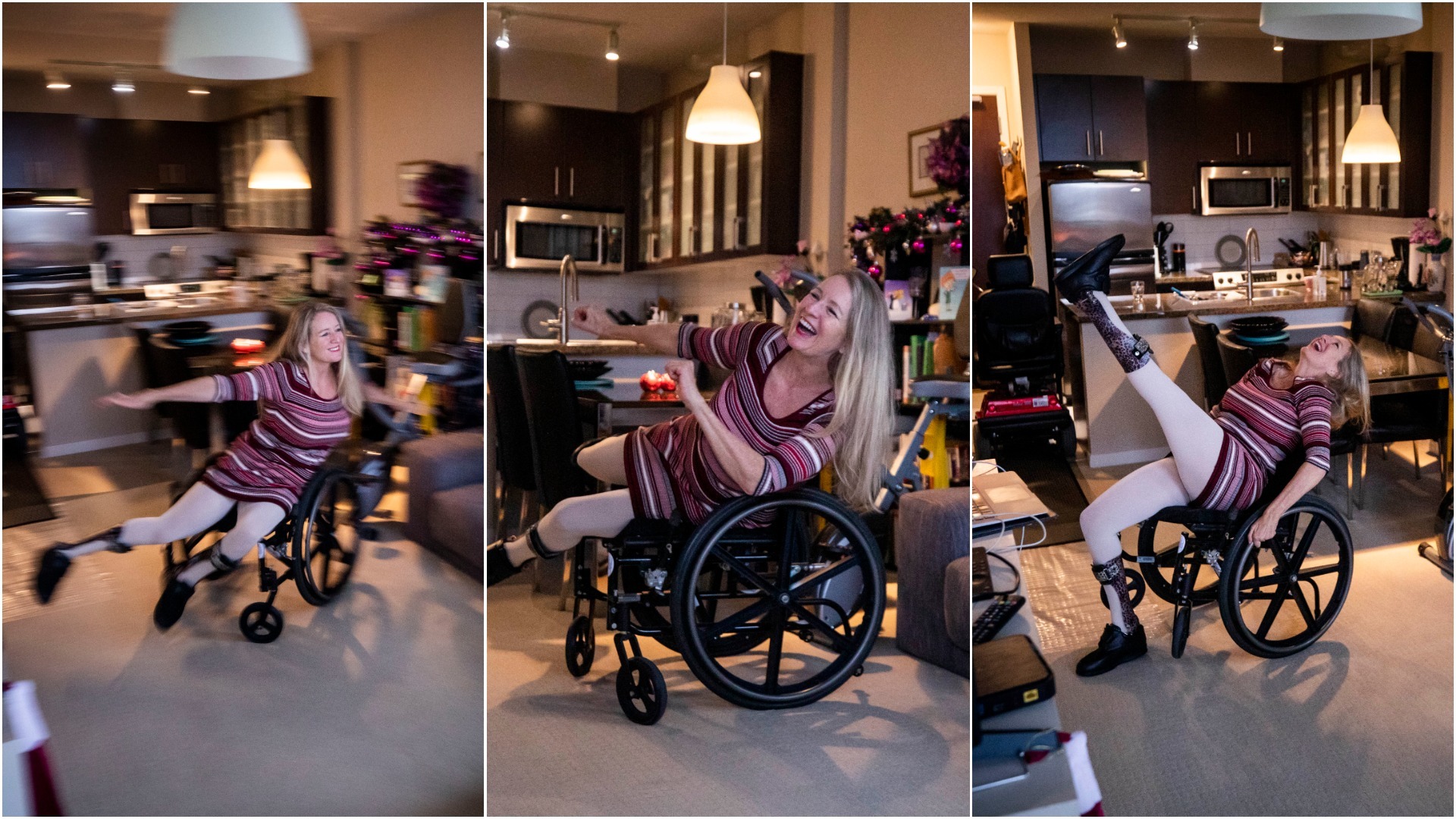 'A place people take pride in their work'
Atlantic Boat Builders in Bas-Caraquet, a small village on the Acadian peninsula of New Brunswick, has a wait-list of just under two years.
The company works out of a shipyard which has been heavily subsidized by provincial and federal governments.
It has 42 employees working day and night shifts seven days a week, turning out about seven lobster boats and three larger crab boats per year. The company recently expanded to try to meet the demand, and is already looking at another expansion. 
'We make it so people want to work here and make it a place people take pride in their work. The main thing is respect.' — J.P. Robichaud
Finding employees is a challenge, but project manager J.P. Robichaud said he manages to attract young people by offering a modern workplace — staff meet weekly and provide feedback to management, they have a suggestion box, and perks like staff dinners and free company clothing. 
"We make it so people want to work here and make it a place people take pride in their work," Robichaud said. "The main thing is respect." 
Many of his staffers, both men and women, are people from the area who used to work in western Canada in the oil and gas industry. They can now commute home for lunch, and $15 to $25 an hour goes further in Bas-Caraquet than in Fort McMurray, Alta., he said.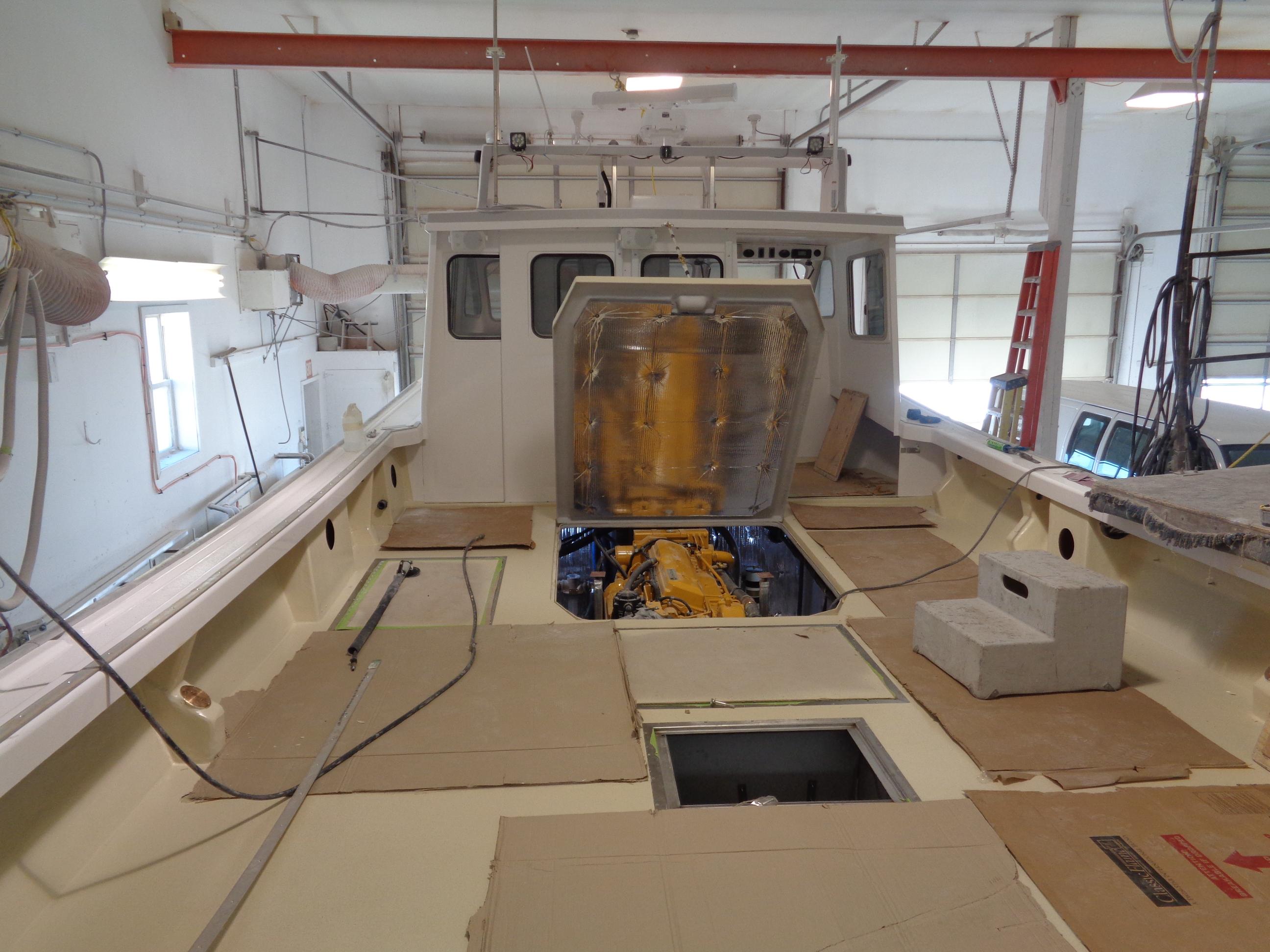 'Attracting young people'
Atlantic is also hoping to begin offering apprenticeship programs — something the 46 boat builders in neighbouring Nova Scotia have been doing for more than a decade. 
"That's crucial because the biggest challenge in the industry — doesn't matter whether it's Prince Edward Island, Nova Scotia or New Brunswick — is attracting young people into the industry to pursue a career," said Tim Edwards, executive director of the Nova Scotia Boatbuilders Association. 
The average wait-list for a lobster boat in Nova Scotia is between two and three years, Edwards said, and up to four or five if a fisherman wants a particular builder.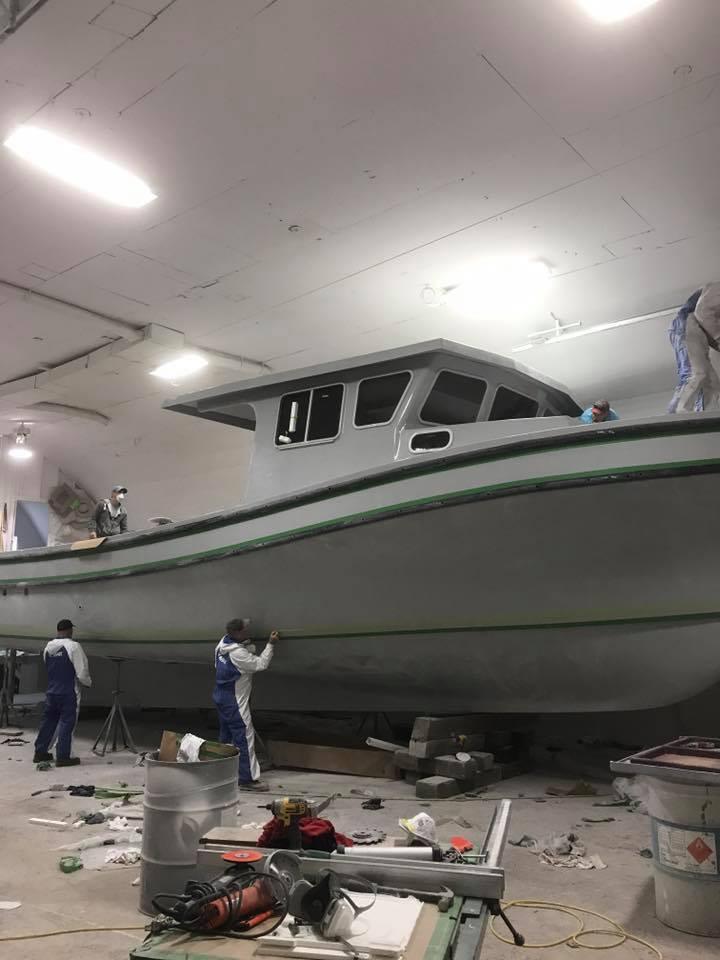 "It's a nice problem to have," Edwards said of the high demand. 
Attracting workers is not easy, said Edwards, but Nova Scotia is very proactive in trying to attract young people to take up the trade as a career. With government, the association established apprenticeship programs in boat building 12 years ago, and in the last year also began offering another for aspiring marine service technicians.
Training takes place in and is led by boat building shops themselves — workers "earn as they learn" over three to four years — and the province of Nova Scotia issues the certification. That certification is recognized across Canada and in some other jurisdictions, Edwards said. And customers are increasingly seeking out companies that have certified staff.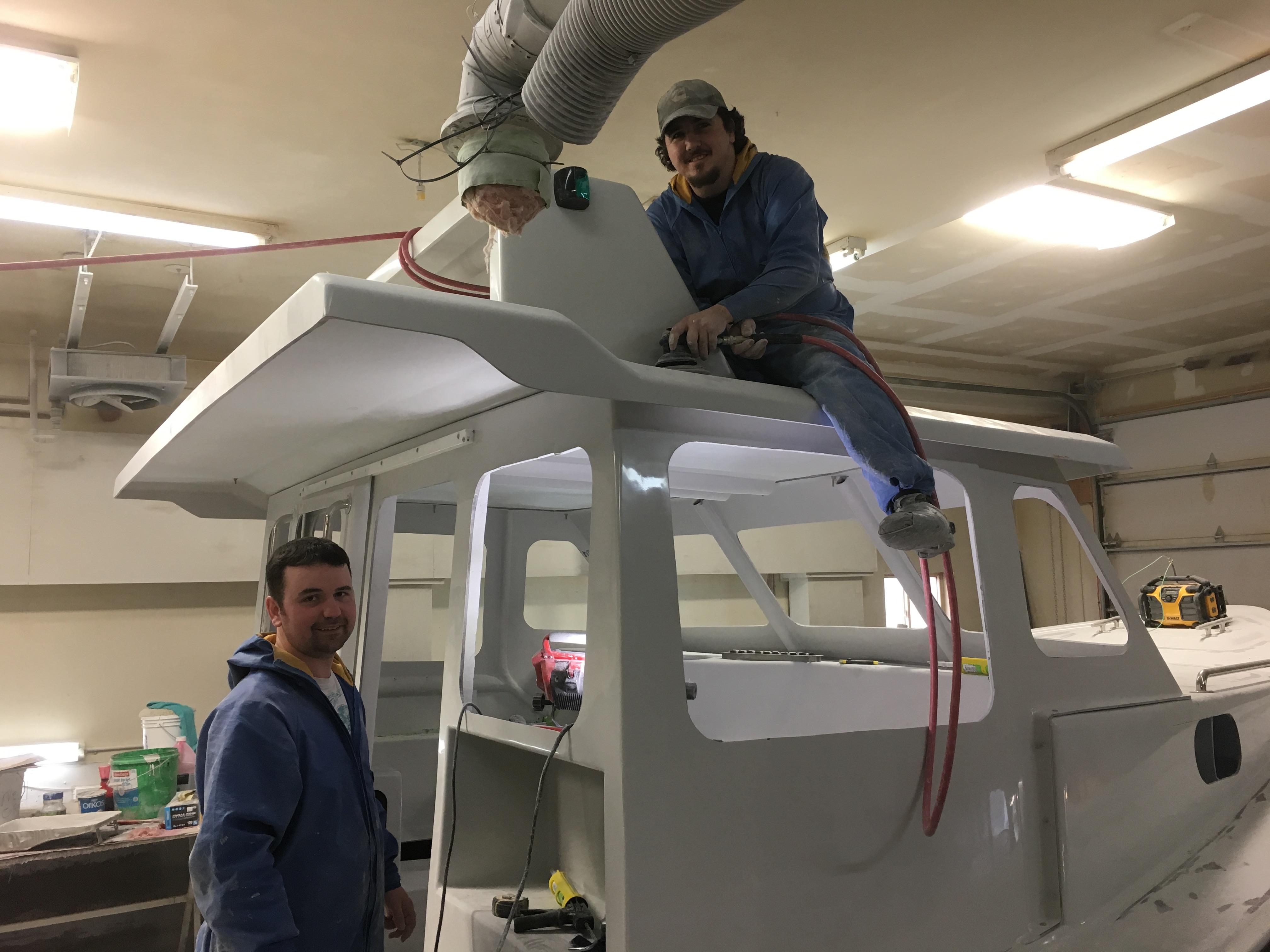 Promoting the 'coastal and rural' lifestyle
The governments of P.E.I. and New Brunswick need to establish the pathway to issue certificates, Edwards said. Discussions are in the works, he said, and "we're hoping that happens." 
The boat builders association even has a youth outreach staffer who does presentations in Nova Scotia classrooms to promote awareness and understanding of all the careers available in the boat building industry. 
Recent studies show students have very little understanding of opportunities in the marine industry outside of the navy and fishing, Edwards said.  
"Trying to encourage more of our members to promote this — the lifestyle associated with living and working in coastal and rural parts of the Maritimes," said Edwards. "You do a good day's work and then you don't have to sit in traffic jams for ages."
And it seems to be paying off, he said — the average age in Nova Scotia's boat shops is coming down.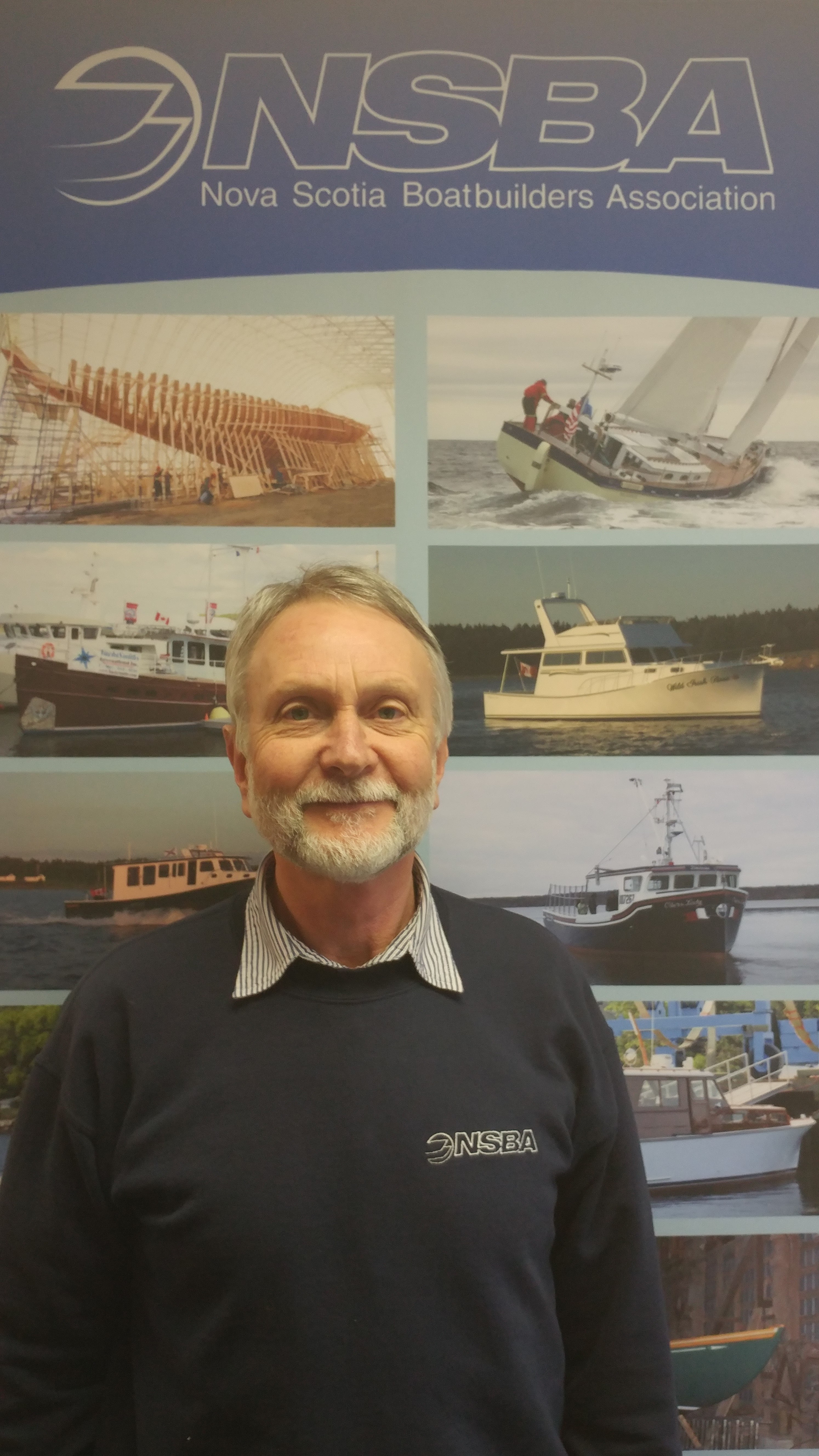 Edwards is also reminding Maritime boat shops to present themselves as offering a career rather than a job — and showing they're somewhere desirable to work. Making the work environment more attractive by tidying up and updating employee policies are a starting point. 
"All these kind of things that 50 years ago probably wouldn't even be considered," Edwards said. "What the newer workforce is expecting and looking for." 
Prince Edward Island did offer a boat-building course in 2016, but boat shops say they didn't get any new employees from it. Some believe the course was inappropriately aimed at unemployed young people who in the end weren't really interested in working in the industry. 
"Retention in those jobs was low for a variety of reasons. As a result, a second training program has not been pursued to date," the province said in an email Friday, adding, "government and industry believe it is important to solve this labour concern." 
P.E.I. boat builders estimate a shortage of 25 to 30 full-time workers to meet current demand, the province said.