"We're making Pokemon!" Aislynn Gofton announces proudly, grabbing a blue crayon from the table.

Her wheelchair is one of half a dozen squeezed in to allow a dozen small hands to reach the paper, scissors and glue — all supervised by recreation therapist Katt Brooks.

Brooks came up with today's task: making headbands to wear while catching Pokemon. The idea is to give the kids something they can do that's childlike, despite their serious illnesses.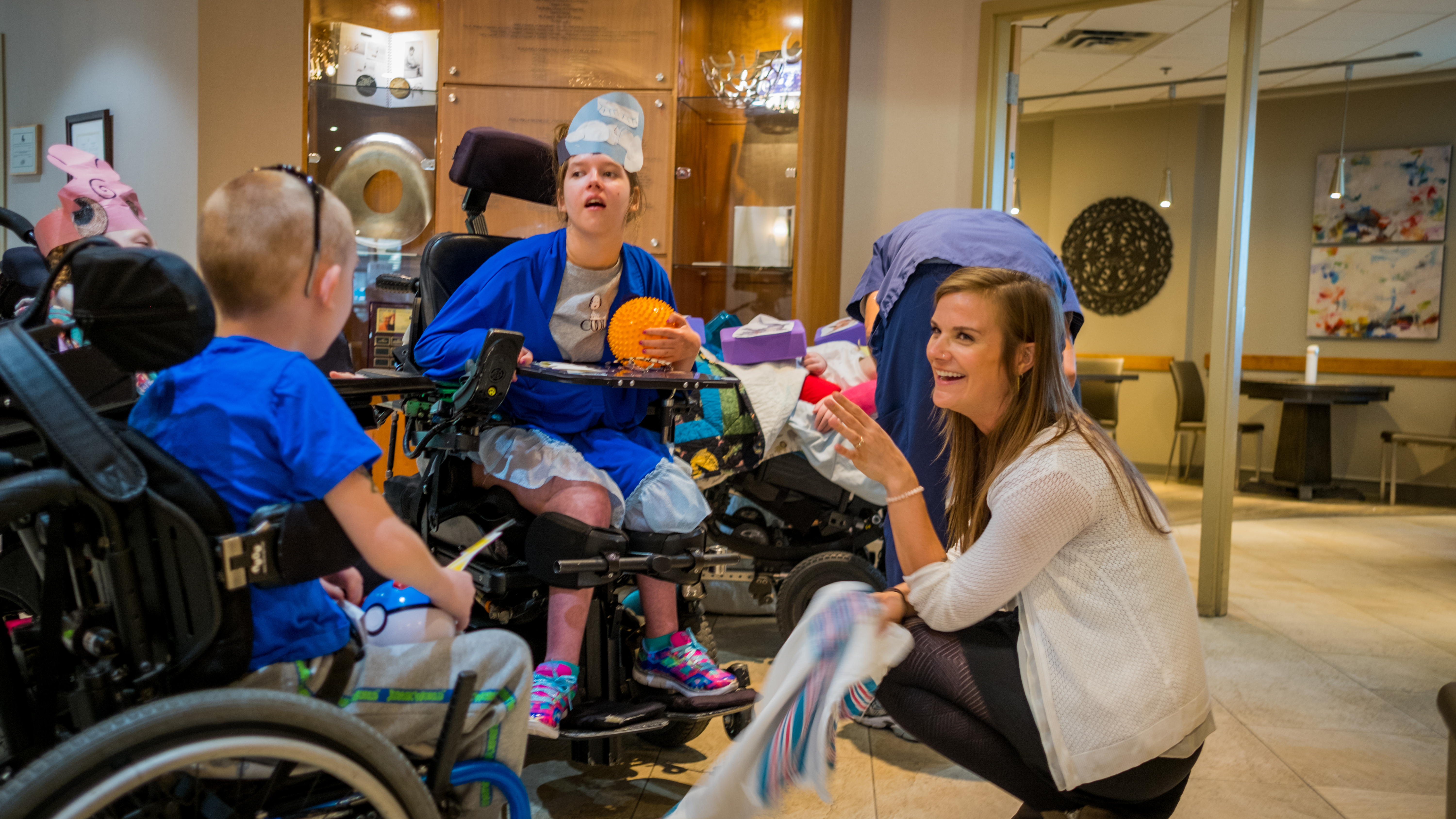 The children at this table are all in palliative care. Brooks has the difficult job of creating joyful moments — while helping them come to terms with death.
"We're trying to create socialization and normalization for these kids. They can't just go play with everyone at their school," she said.
It's not a job for everyone. But nine years ago, Katt Brooks sought it out.
She was the first person to take on this role full-time at Roger Neilson House, a hospice for children that sits next to Ottawa pediatric hospital CHEO.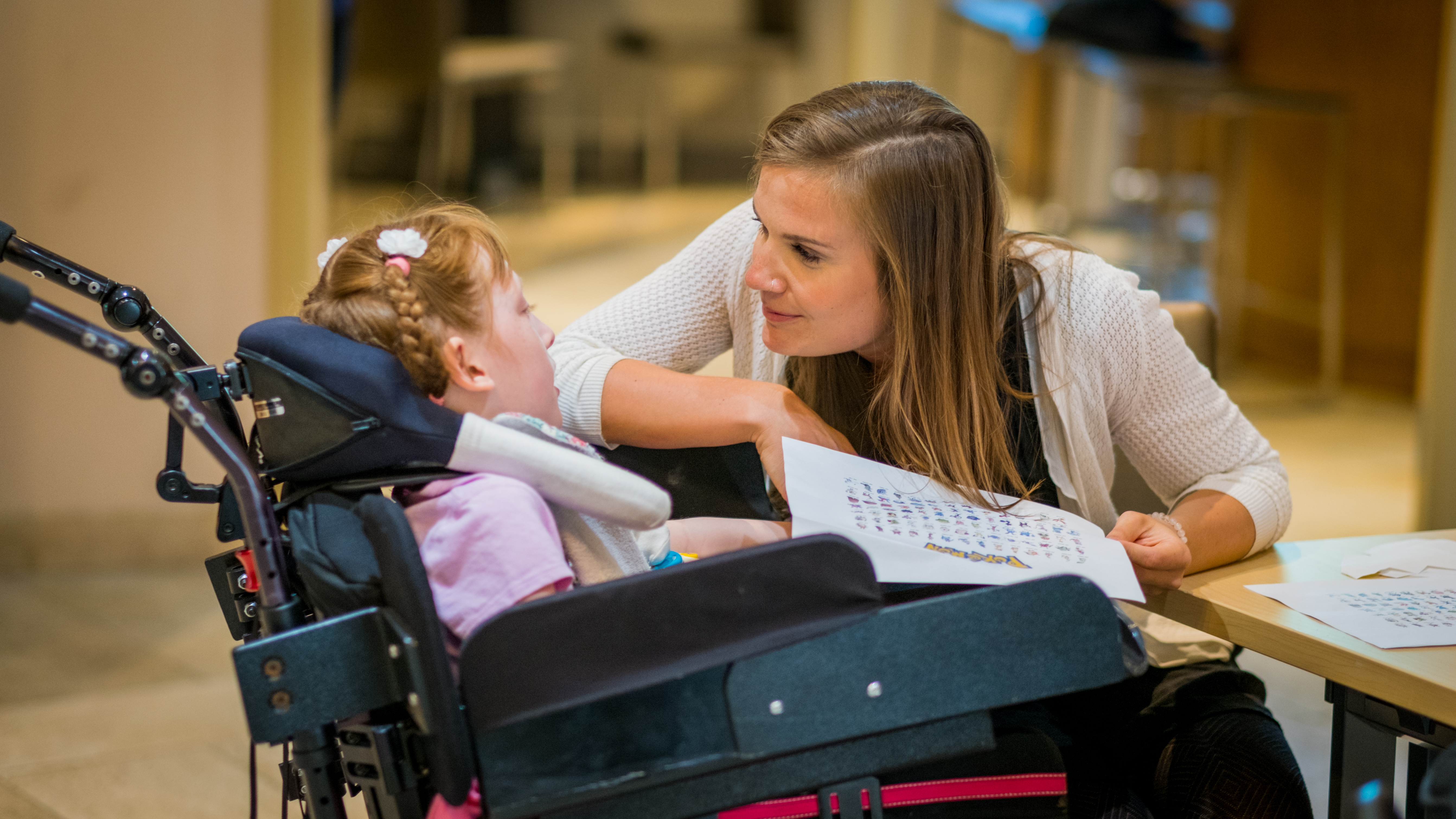 Having fun while in palliative care might seem counterintuitive, but Brooks says games help children with terminal illnesses open up about what they're going through.
"When you're having those quiet moments together, kids bring up their worries and fears about being in a body that's dying. We have conversations long before children die about the progression and pain. We talk about what death is going to be like," said Brooks.
Her goal is to make dying less scary by talking about it. She even helps the kids plan their own funerals or their celebrations of life.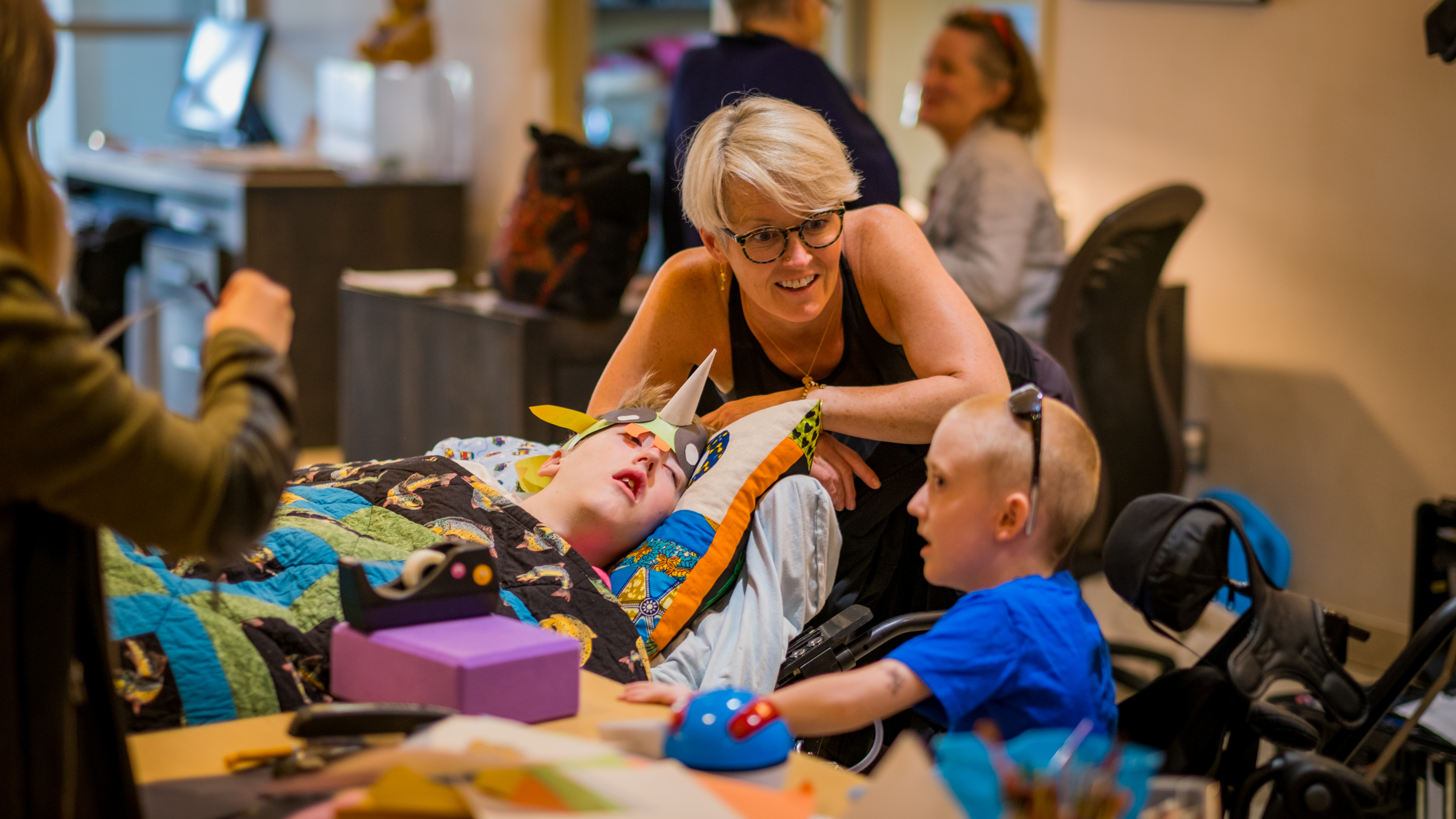 That's important for 14-year-old Tait Gofton.
Tait and his sister Aislynn, 17 are both at Roger Neilson House. They have a degenerative neurological condition and are now both quadriplegic and dependent on feeding tubes. Tait is also on ventilator support to help him breathe.
Their mother, Emma Gofton, said Tait wanted to organize a party where he could both tell his loved ones how much they meant to him and say goodbye. Brooks helped him organize the event for 75 of his closest family and friends, and also attended.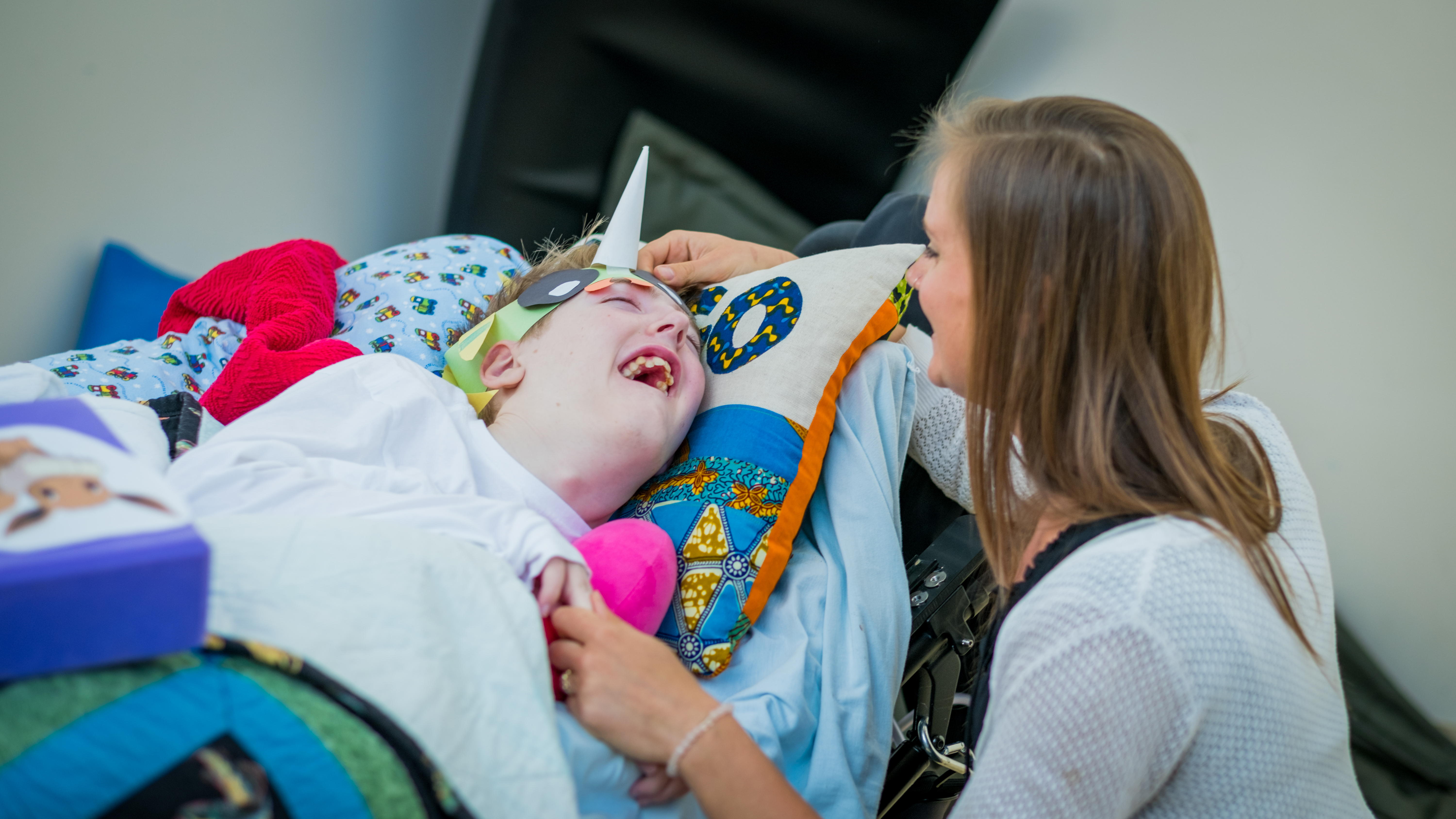 Gofton says the conversations prompted by Brooks and other staff have brought her closer to her children. They've allowed them to broach tough subjects, like Tait's worries for his mom after he dies.

The staff have also helped Gofton communicate with Aislynn, who has autism.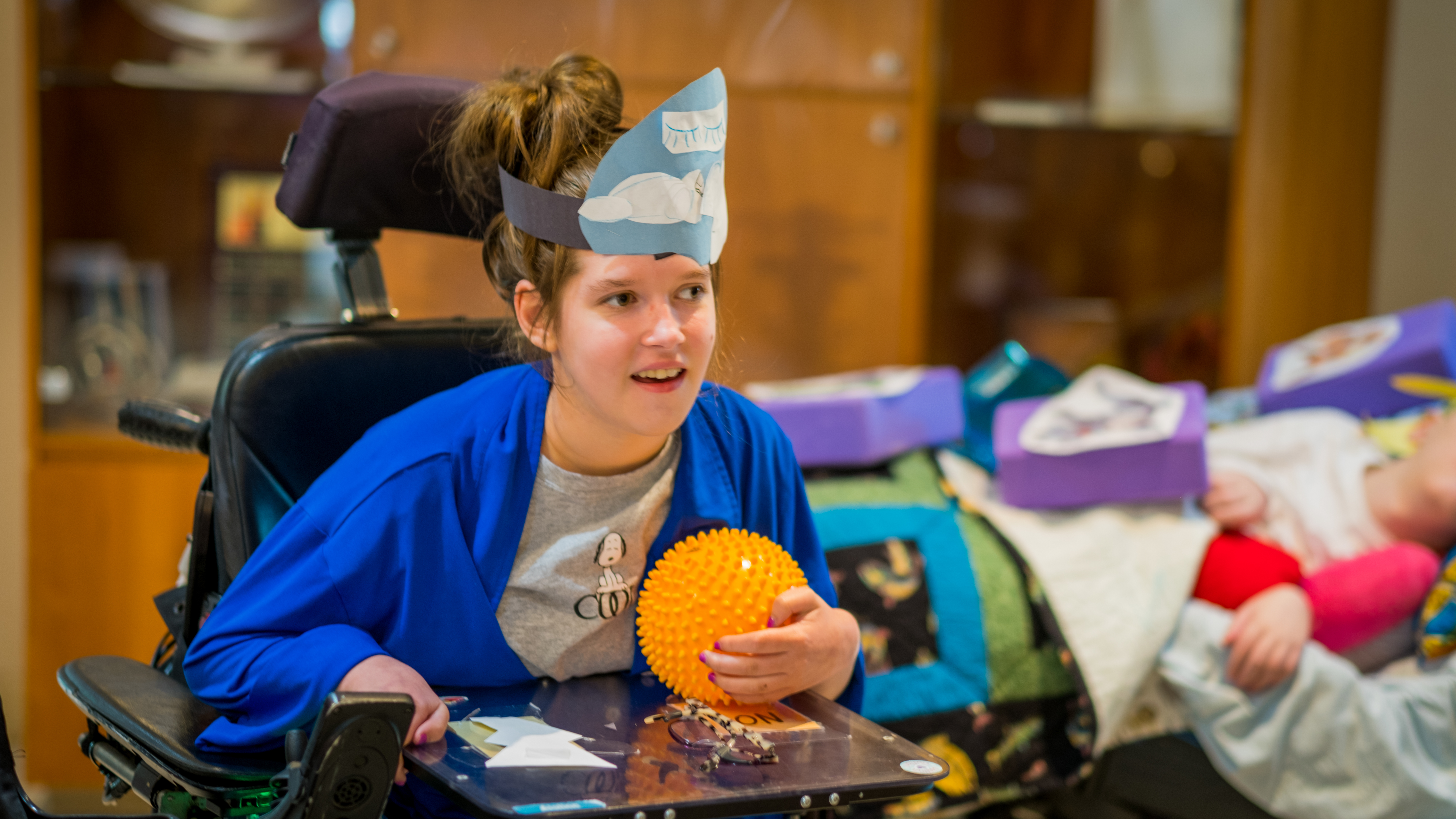 According to Brooks, these relationships built through play last — even after the children die.
Brigitte Sarte-Dance lost her daughter Cara last year. She was born with a rare genetic syndrome and not expected to survive longer than a few months. She lived until she was 12.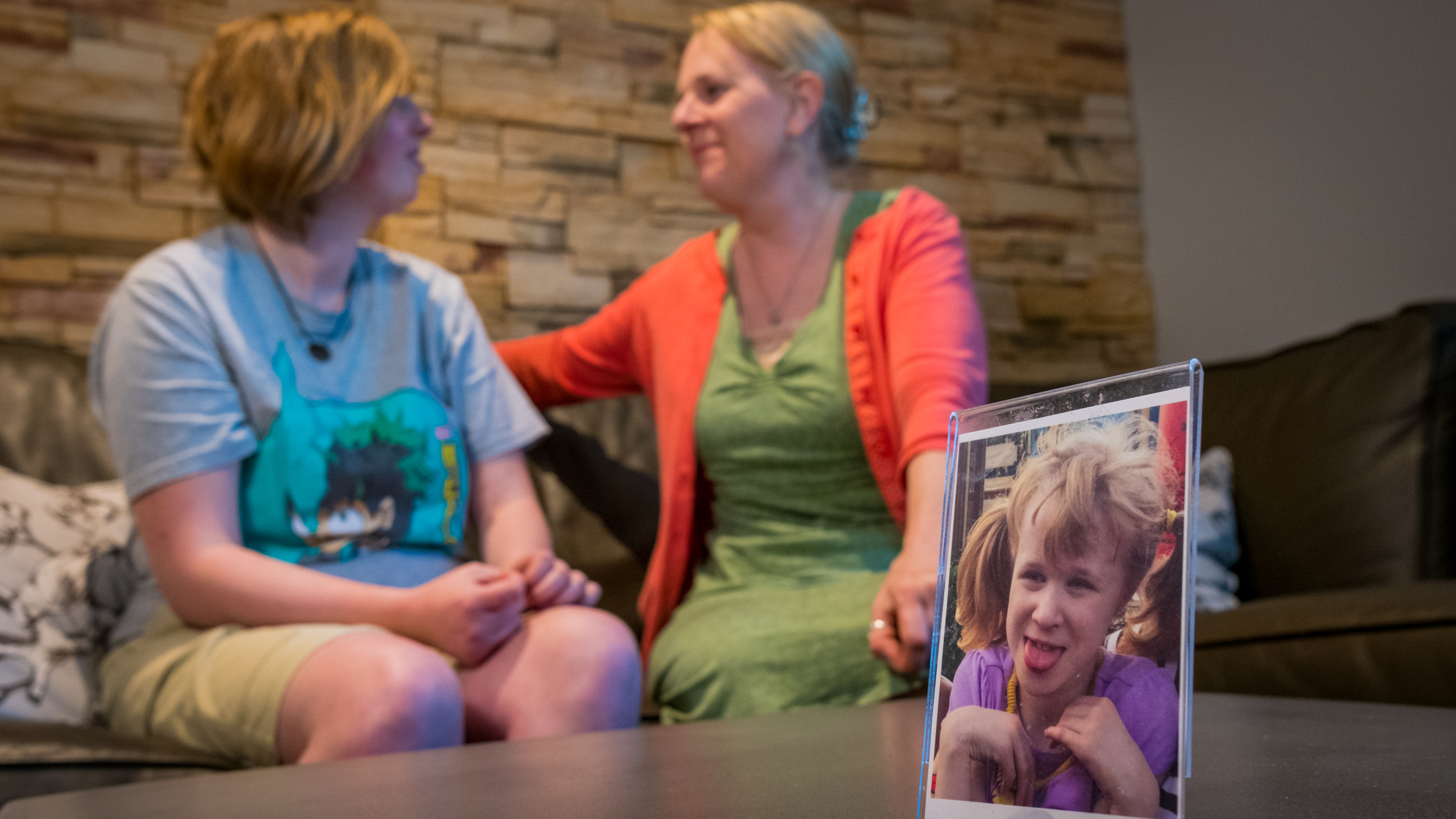 Now, 18 months later, Brigitte and her other daughter Stephanie still consider Brooks an essential part of their lives.
That's thanks in part to a group Brooks created called S.I.B.S. — or Spectacular Incredible Brave Siblings — where siblings take part in activities that help them talk about their emotions about death.
When Cara died, Stephanie said she felt alone and like she had no one to talk to. In the sibling bereavement group, the 15-year-old made something called her "happy box," a place to keep special mementos from Cara — a sister she remembers as joyful and full of mischief.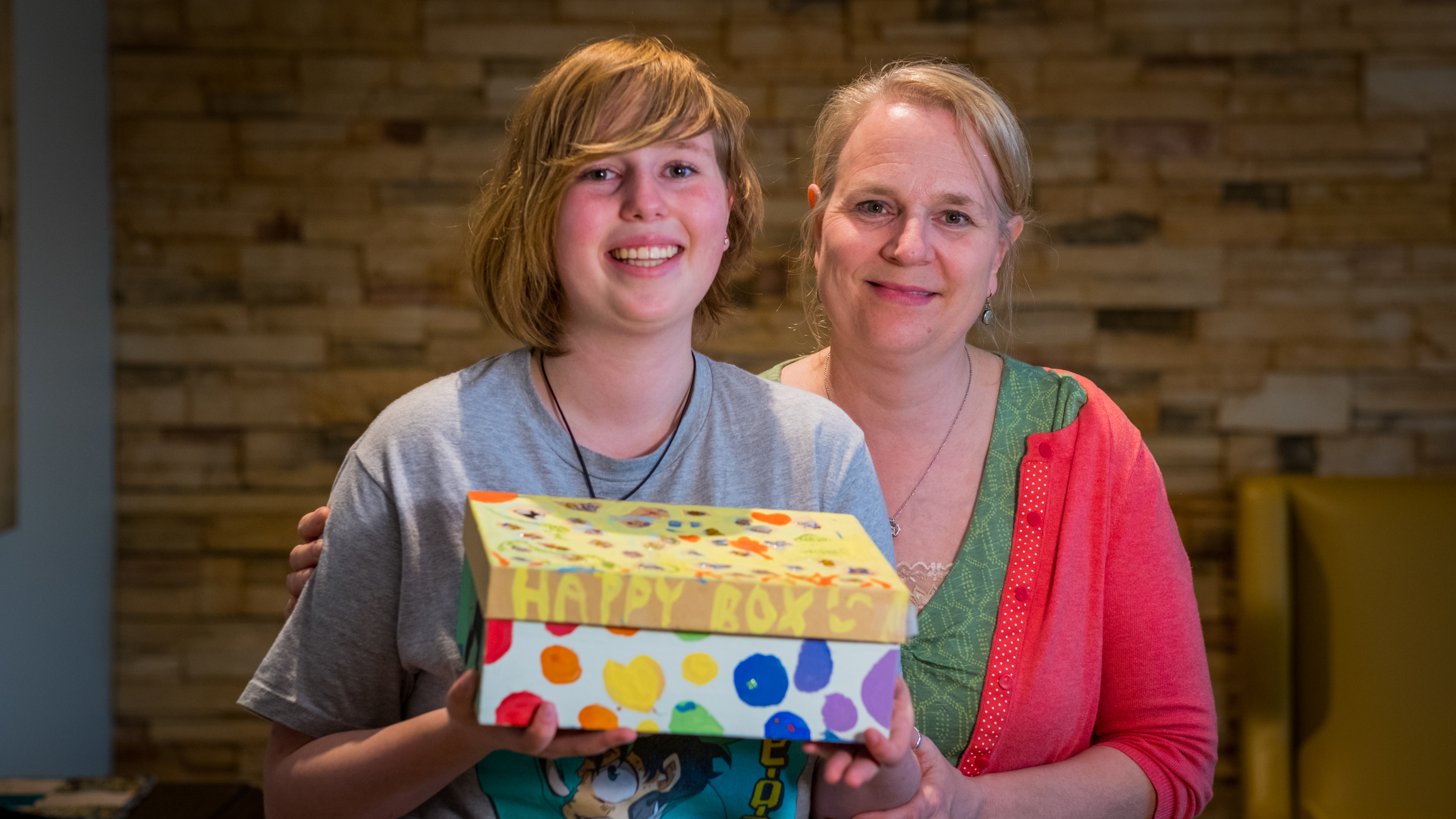 "It really was a way for me to have my time to just talk. I could share stuff without being judged. It's not like everyone loses a sibling every day, so it's quite difficult for other people to understand," said Stephanie.
It's painful for Brooks, too, when children die. The sadness can be so acute, she's tempted to hold back when a new child arrives at the hospice.
"Do I stand back? Do I want to not create that bond? But then you meet them and they do something that makes you smile," she said. "And it's impossible not to."
Nearly a decade in, Brooks said it's hard to imagine doing any other job.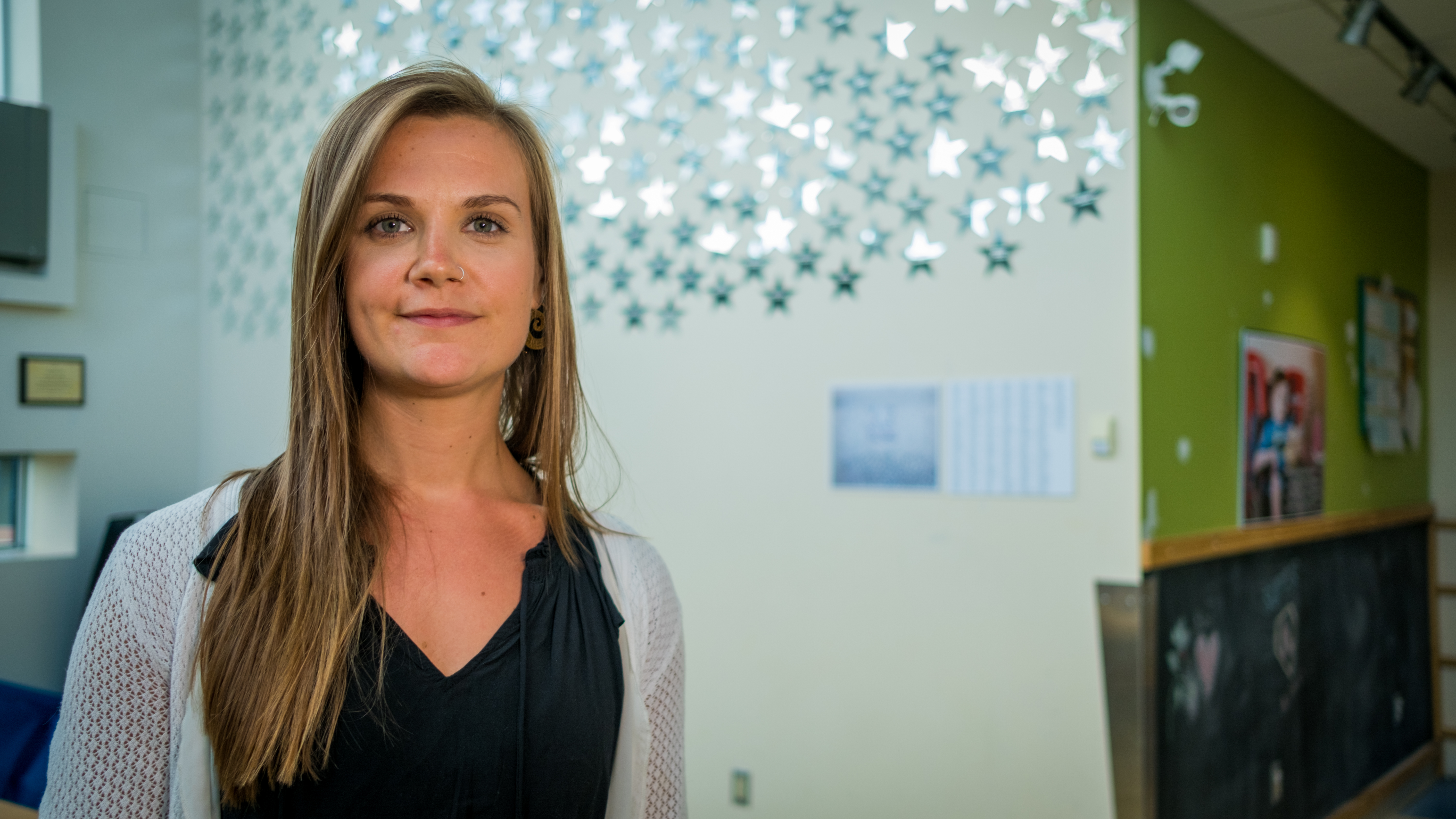 "It's a really, really difficult job. But every day you see there's so much life, and so much play. You meet a kid and see this beautiful soul that can have this huge impact on your life. More than you could even imagine."
Carmen Klassen is a host and radio producer with CBC Ottawa. You can reach her by email Carmen.Klassen@cbc.ca.