Calls to "defund the police" have been growing louder across the United States and Canada since the death of George Floyd in Minneapolis, Minn., last month.
Floyd, 46, died May 25 after a police officer pressed his knee against Floyd's neck for nearly nine minutes during an arrest. Video of the incident sparked protests around the world.

Although some proponents for defunding the police have advocated for the complete dismantling of police forces, much of the discussion has focused on lowering police budgets and reallocating funds toward social and mental health programs.
In Ottawa, Chief Peter Sloly has signalled he's open to discussing changes to his force's budget, which is roughly $320 million.
CBC Ottawa spoke with four members of Ottawa's Black community about their first-hand experiences with police, and asked for their thoughts on the concept of defunding.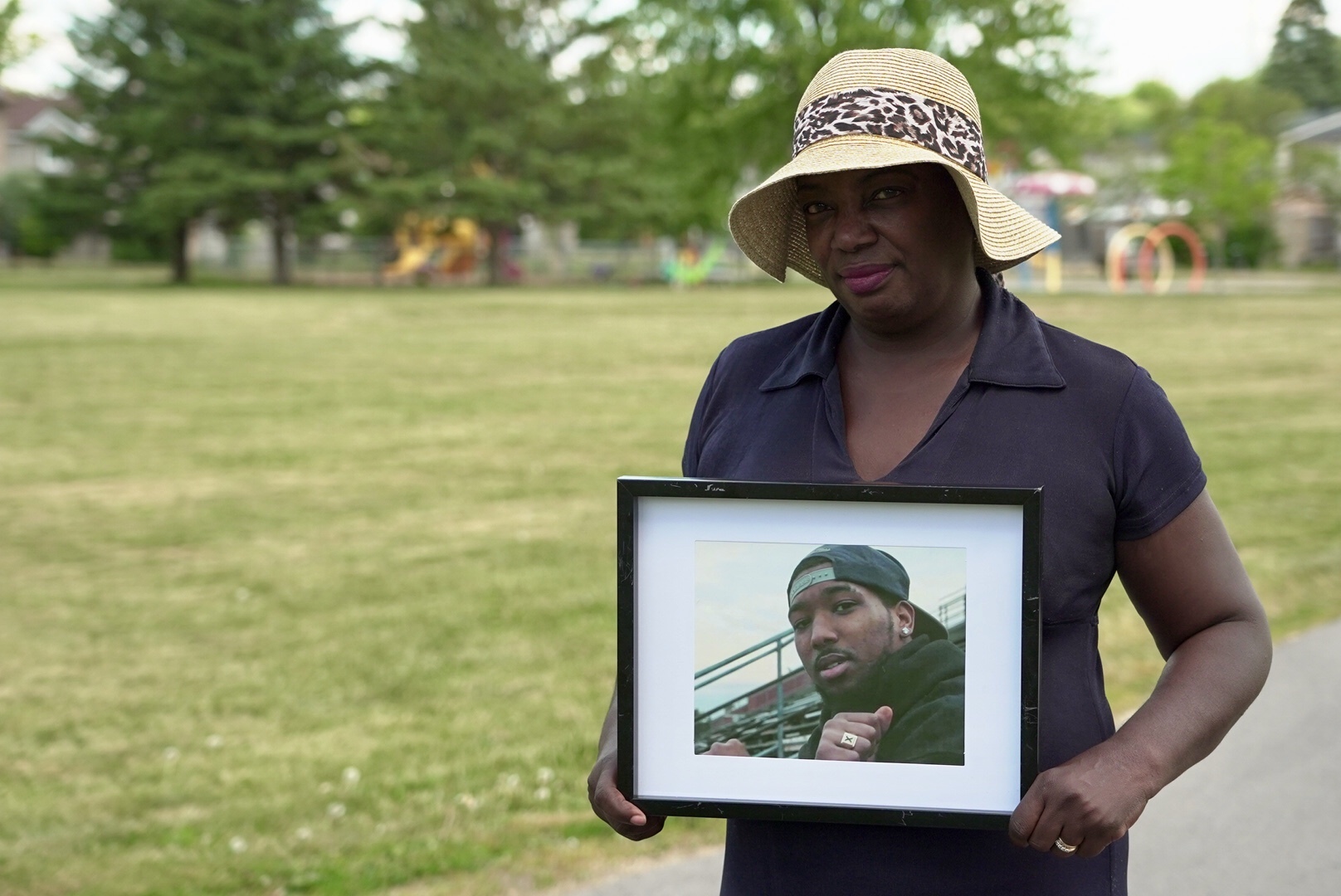 A mother's story
Donna Dickson's son was murdered three years ago.
She's on the fence about the idea of defunding the police, despite the way she was treated the night of her son's death.

On June 26, 2017, Dickson rushed from her home in Orléans to downtown Rideau Street after hearing reports her youngest son, Ashton, 25, had been shot.
She said when she spoke to officers on the scene she was treated more like a criminal than a scared, grieving parent.
"When I went down and identified myself I never thought, in a million years, the answer that I was going to get [would be], 'Stand back or I'm going to arrest you,'" she said.
"It was like I didn't even belong. It was like my son was a criminal. And … my family was criminal."
Dickson said her family was made to wait at the police station for nearly four hours.
If I was white and my son was white, would I have been treated this way?
"If I was white and my son was white, would I have been treated this way?"
Before his death, Ashton Dickson had been a football star who played running back at St. Patrick's High School in Ottawa, then St. Francis Xavier University in Nova Scotia.
He was well-liked and described by friends as a good guy with a good heart.
New chief, new hope
Dickson said she'd like police officers in Ottawa to get more training on interacting with racialized and vulnerable communities before discussions move to defunding.
"At the end of the day, we need the police to have more training on how to deal with people — how to deal with somebody that has [a] mental illness, how to deal with a mother [whose] … son has just died."
Dickson said while she would also like to see lower-income communities in Ottawa get more funding for programs aimed at empowering youth, it's important to still have police forces investigating crimes like her son's murder.
"We still have crime every day," she said. "We need more police to solve some of those crimes."
Dickson said Ashton's unsolved case remains a great source of pain for her and her family. But after having spoken with Sloly, she's hopeful progress will be made.
"I think he wants to make a difference in Ottawa," she said. "He has a tough, tough battle. I'm not going to lie … we don't trust the police."
Dickson said racism in the force will have to be rooted out if things are to get better. "He's going to have to clean house," she said.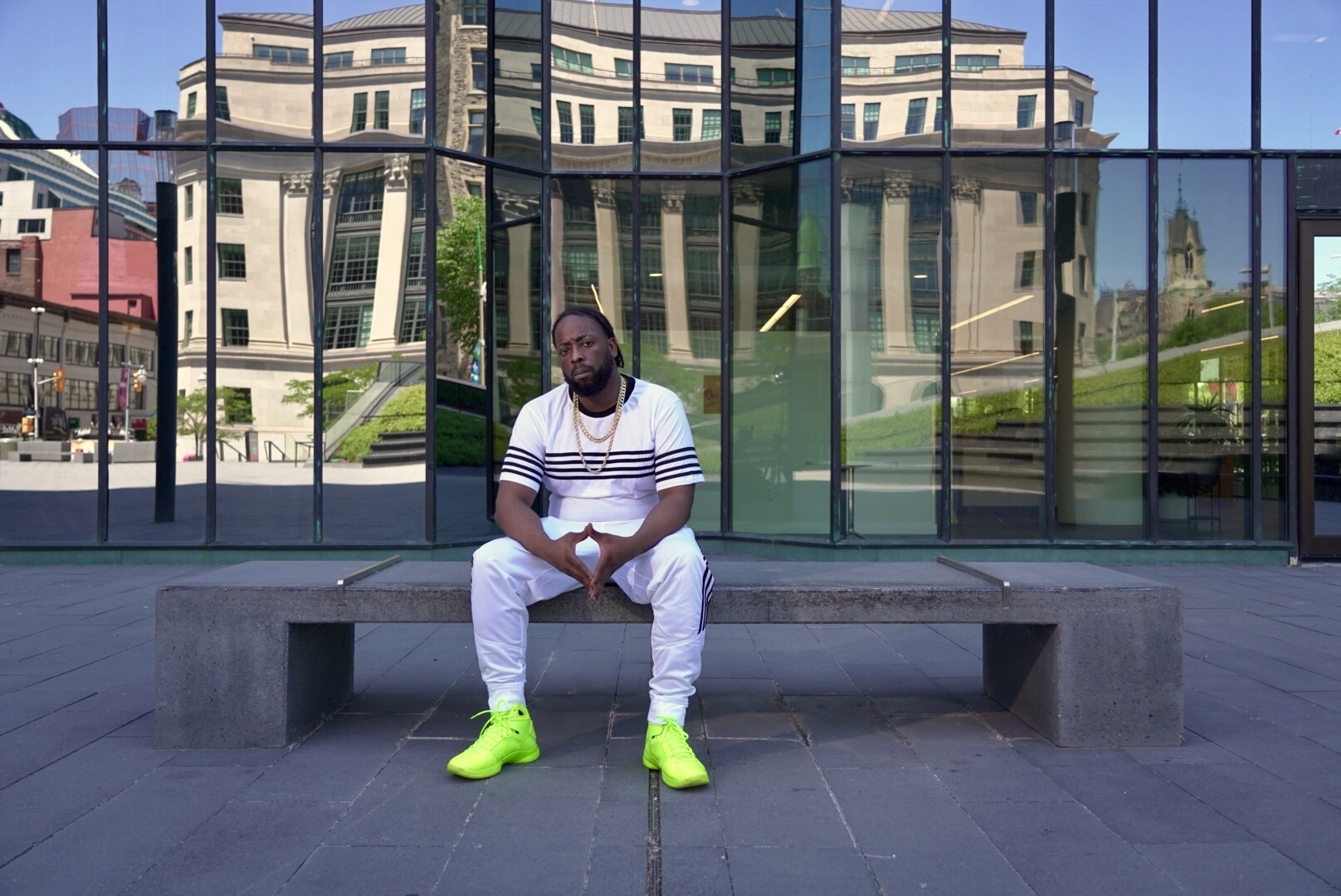 'Defunding the police is the best thing that could happen to the community'
Haitian-Canadian musician Raphael Desil, who raps in French, English and Creole under the name Moun Fou, also believes redirecting police funds toward community programs could help a lot of at-risk youth.

"I want the money to be doing real stuff for the community," he said.
Without proper outdoor facilities and community centres in lower-income neighbourhoods, Desil said kids could fall prey to the lure of drug dealing and fast money.
"[Drug dealers] become their heroes," he said. "A lot of these kids are going home to an empty fridge, and it's real.
"Defunding the police is the best thing that could happen to the community."
'It sticks with you'
Desil said he had his own brushes with the law when he was younger.
He served a short stint in prison for drug dealing in the early 2000s, and while he was able to earn his high school diploma there, he felt lost and alone when he was released.
"It was very hard for me to do the transition," he said. "Even getting a job was hard because the criminal record ... it sticks with you."
Desil said he would like to see more money for programs that help reintegrate ex-prisoners into communities so they don't fall back into old habits out of desperation.
"I went through heavy temptation," he said.
Desil said although he's turned his life around, he continues to get profiled by police.
"I'm trying to be a good person but I'm still getting treated like I was on the block doing something wrong," he said.
"When I see the police, it's a very scary thing for me. [You think to yourself], there's really a chance of me dying today if the wrong cops show up."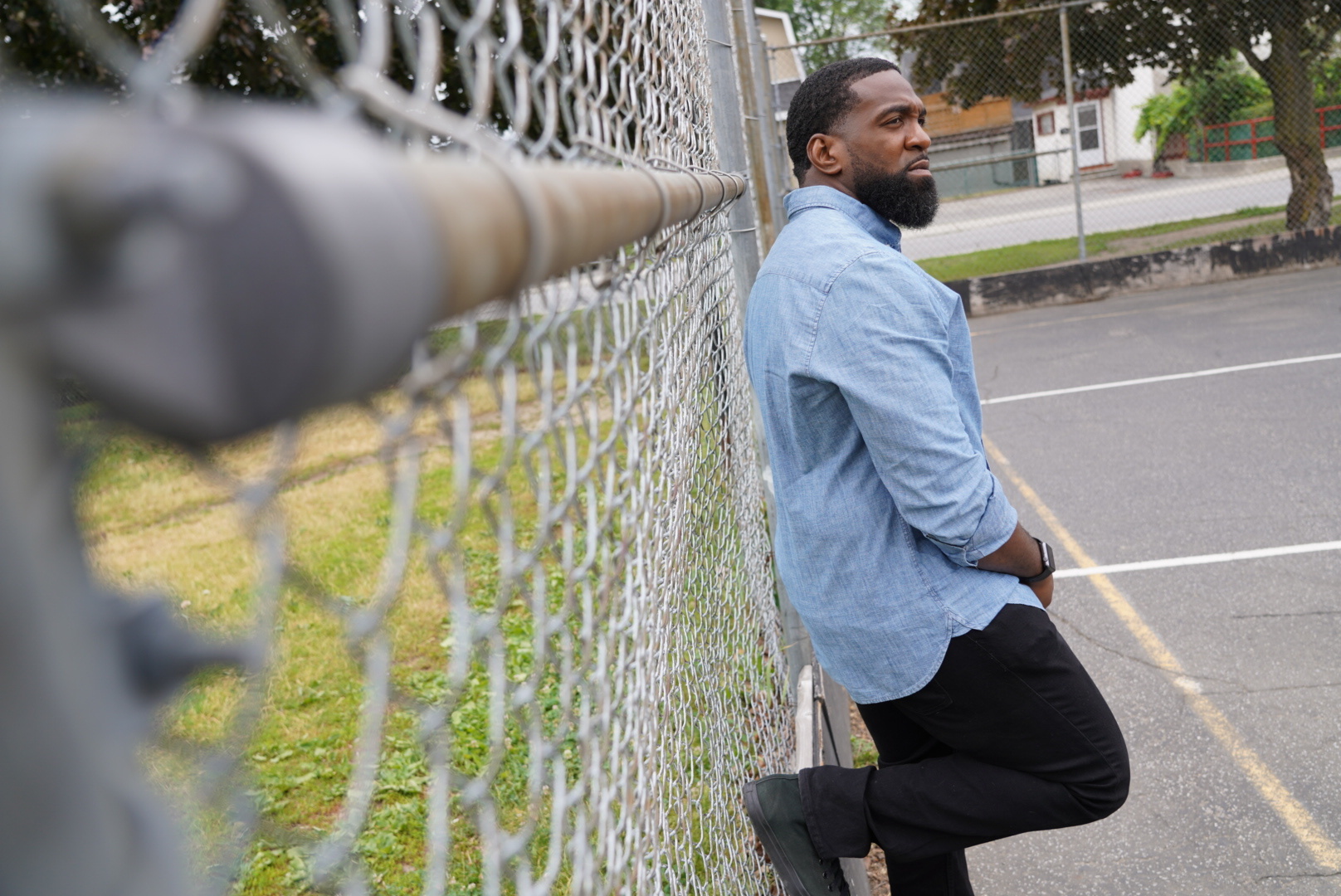 'We need to look deeper and change policing as a whole'
Warren Clarke is a PhD candidate at Carleton University who's researching how young Afro-Caribbean Black male youth experience employment training programs in Ontario and Quebec.
He said when it comes to confronting instances of anti-Black racism in Canada, we're only starting to scratch the surface.
"We're not necessarily understanding the specifics or the historical context behind them and why they continue to happen," he said.

Clarke, who said he's been pulled over by police while driving more than 20 times, said ultimately he doesn't believe giving police less money will help protect Black communities.
He said the focus should be on examining how Canadian institutions like policing function in order to eradicate racism and bias.
"[It's] still the same oppressive system," he said. "We need to look deeper and change policing as a whole."
Clarke said if money from policing were redirected to other social institutions, there's a chance the same issues would arise.
"Look at education," he said. "What about the systemic anti-Black racism that still exists in the education system?
"It's not about transferring funds, it's not about moving or defunding certain institutions. It's actually looking holistically at the big picture and saying, OK, policies are written this way and this is what's impacting particular citizens of the state and the people who are being implicated are Black lives."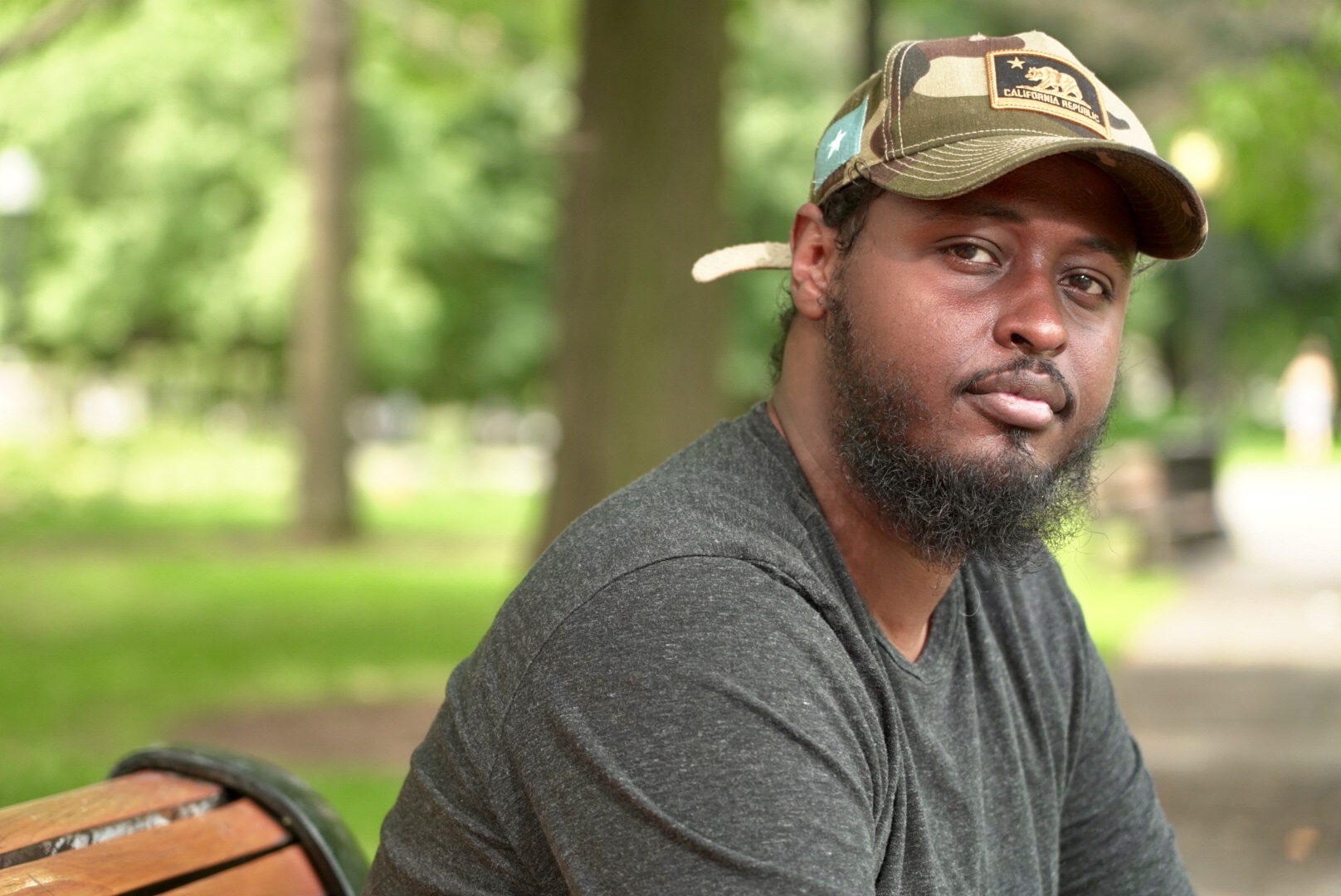 'We don't need G.I. Joes in Elgin police station'
Kamal Abdulhakim is a Somali-Canadian poet, rapper and videographer whose stage name is Cannon 2x.
He lives in Ottawa with his wife and three children.

Although he's got family members in the Ottawa Police Service, he personally supports defunding police.
"For so long we've been defunding after-school programs. Why not defund the police?" he asked.
"When you think about it in that context, defunding the police or reallocating some of the funds to other essential services doesn't seem like such a radical idea anymore."
Abdulhakim said it makes sense to divert some of the money that goes toward policing to community-led efforts to safeguard neighbourhoods.
"It does require members of the community to step up and fill in the roles that we hope police will vacate," he said.
"We don't need G.I. Joes in [the] Elgin [Street] police station."
Abdulhakim said he would like to see emergency services expanded so that people have the option to call mental health, addiction and homelessness experts rather than having police automatically respond.
"Getting the appropriate services out there and making that accessible through 911 I believe is an important thing we should be considering," he said.
"I believe it will also help officers … if they don't have to respond to every single situation."
Personal experience with police
In his early 20s Abdulhakim served time in jail for robbery.
He said it was a mistake he'll never make again, and an experience that will stay with him forever.
"The first time that I've ever been called the N-word was by a police officer who was taking my fingerprints," he said.
"I have never in my life been talked to that way, even from people who I perceived as enemies or people who I've had a beef with in the neighbourhoods. I have never been talked to with such hate and venom, especially from somebody who is supposed to be a professional public servant."
Abdulhakim said while he sometimes finds interactions with police officers nerve-racking, it's hard to paint them all with the same brush.
"I have family members who are officers, distant relatives who are officers [with the] Ottawa Police Service, some other members of the Somali community who are also officers who I highly respect. So it's sometimes difficult thinking of police as an institution."
Still, he said Ottawa police have a lot more work to do when it comes to connecting with racialized communities.
"Canadians don't need an incident of police violence to happen in America for us to start that conversation over here," he said.