WARNING: This story contains graphic details.
Josh de Bock had a lot to live for.

The Ontario Provincial Police member had recently been transferred to a new assignment with the force's forensic identification unit. He and his wife, Loan, had finally decided their energetic five-year-old daughter should get a sibling. Their home in Elmira, a small town northeast of Kitchener, was filled with their daughter's art and giggles. Josh had even just bought himself a new car.
So when Loan arrived at their family home late one afternoon last August, after a mom-and-daughter play date, she wasn't concerned when her husband didn't immediately answer her calls in the house.
Then she noticed their family dog cowering under their porch. That's strange, she thought. Maybe Josh was working outside in the garden. Nope.
Now she was getting worried. Josh had been to see his family doctor earlier that day. He'd been having trouble sleeping lately. Loan ran up to their bedroom. No Josh.
Her concern was growing. Two members of the OPP had died by suicide already that summer. The force was under pressure to explain how it supports members like Josh, whose work assignment involved a lot of death. In one day alone, he attended two suicides and an autopsy.
He'd had nightmares in the past, and had been behaving strangely recently. On Loan's urging, Josh had agreed to see a counsellor, but his appointment wasn't until the following week.
Surely he wouldn't leave their family, Loan thought, as her search became frantic.
Then Loan saw a light on in the garage. And that's where she finally found him. It would be the third OPP suicide in three weeks.
"I wasn't expecting what I saw. I wasn't expecting that," she told The Fifth Estate, breaking down in tears during an emotional interview.
This is the first time Loan has spoken publicly about her husband's death and her concerns about how her husband was treated by the OPP.
"I 100 per cent believe he died because of his work, and because of how he was treated there and neglected," she said, tears streaming down her face. "Bottom line, they weren't taking care of their officers."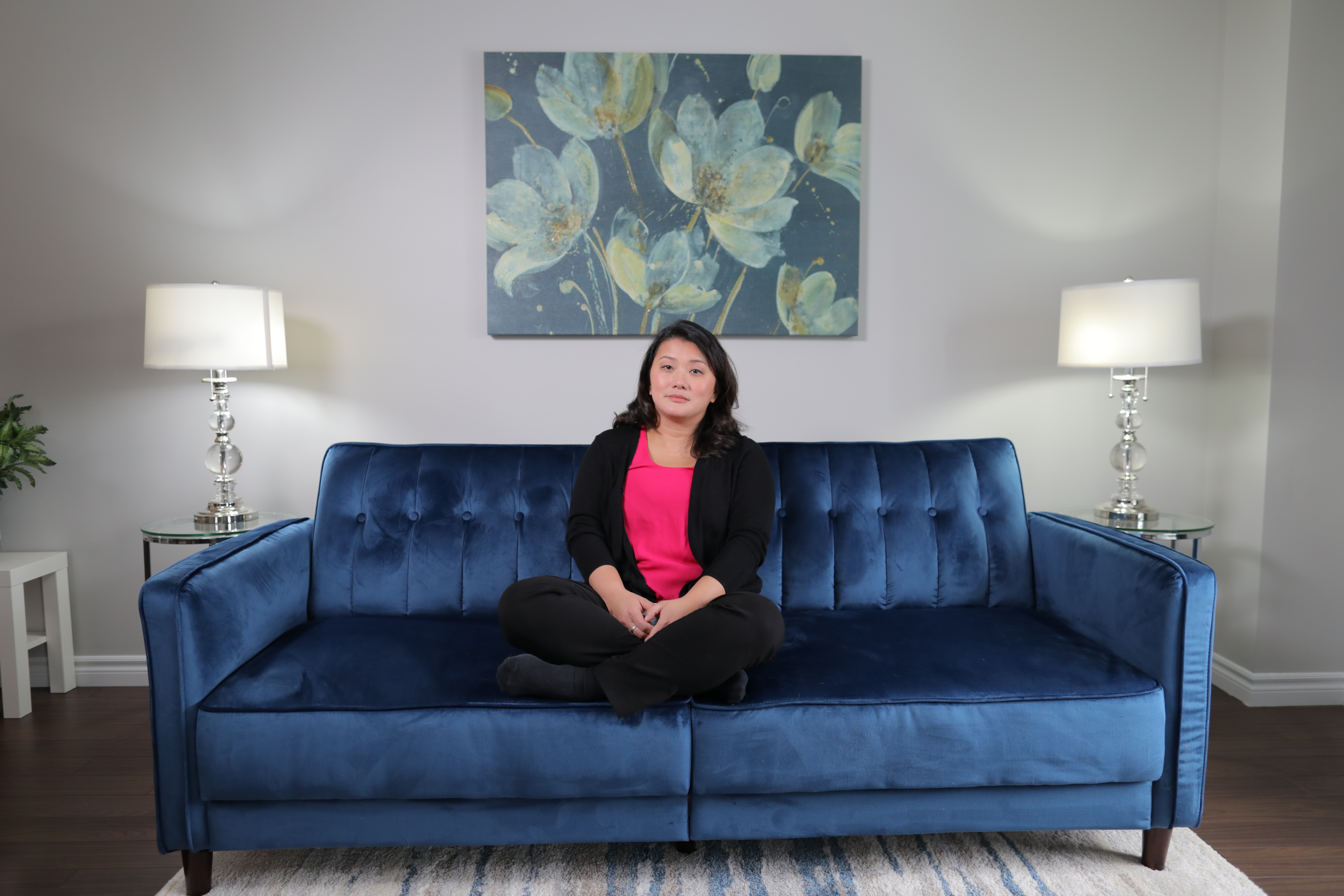 Loan's experience is backed by a collection of stories from past and present OPP officers who have come forward to The Fifth Estate. Their voices are part of an investigation revealing an organization that failed to act on recommendations to prevent suicide amongst its members, as well as a force marked by bullying and harassment amongst the ranks.
Over the past six months, The Fifth Estate interviewed nearly a dozen current and former OPP members and employees. Several of them have been officially diagnosed with PTSD.
Along with not receiving proper support, many say they were instead targeted and tormented by colleagues and senior officers. It's a broken culture, they say, that has driven many of them to consider taking their own lives.
"I think they push people to that point of suicide. I really do," said Robin Moore, a longtime member of the force who spoke to The Fifth Estate about how he was treated at the OPP.
"It's an organization that I'm not proud of."
II.
That lack of pride is something Laura Sigurdson hears about all too often. She's a psychologist with a private practice in Barrie, Ont., who treats OPP officers.
"When people do come forward, not only are they not supported, but there are obstacles put in the way ... they are then targeted unfortunately for speaking up," she said.
She calls the OPP a "broken" family.
Acting OPP Commissioner Gary Couture disagrees.
In an exclusive interview with The Fifth Estate, he insisted there isn't a culture of harassment and bullying at the OPP.
"Like at any other workplace, there's some that are left in an unfortunate circumstance. That's on us, but are we a broken family? Absolutely not. I feel very strongly about that."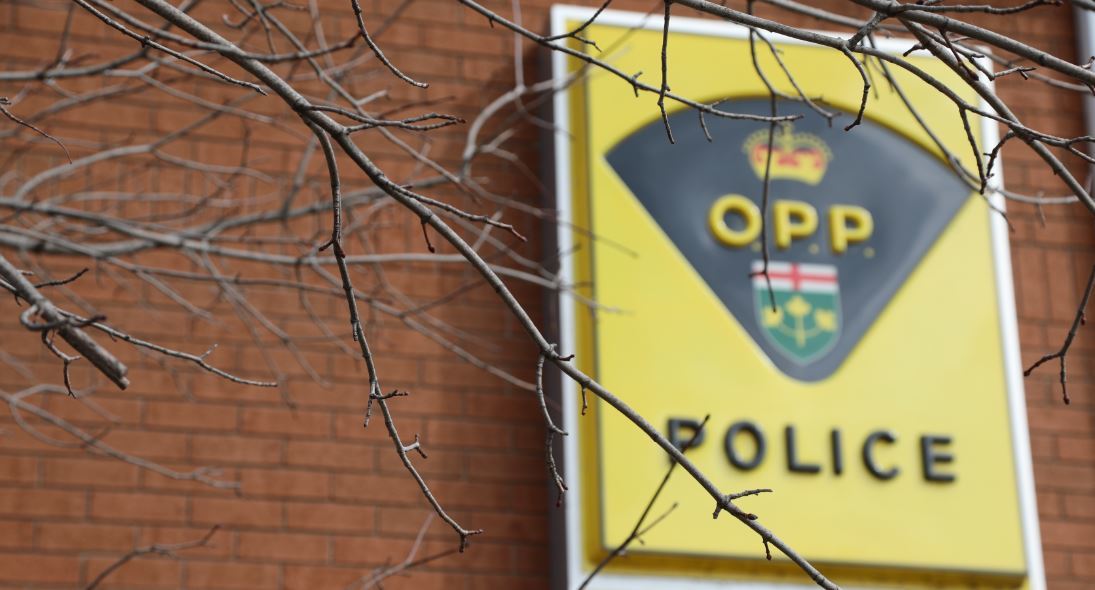 The Ontario Provincial Police is the second-largest police force in Canada and the ninth-largest in North America. It has 9,000 employees.

Since 1989, 35 active and retired members have taken their own lives, OPP data shows. That's more than the 23 officers who died in the line of duty in the same time period. Statistically, an OPP officer is more likely to take his own life than to die from violence on the job, a grim reality first revealed by Ontario's provincial ombudsman during a review of the OPPs mental health services in 2012.
"What are their priorities?" said André Marin, former Ontario ombudsman and author of that review. "It's great to have armoured vehicles, rescue vehicles … shotguns and sniper weapons and whatever else they have. But you need to rationalize and recognize that people should come first."
Among Marin's recommendations at the time: launch an internal review every time an officer dies by suicide; improve the mental health program for officers in high-risk jobs (like Josh de Bock); as a "priority," create a suicide prevention program and expand the psychological services they offer, which at the time were run by a single overworked in-house psychologist.
The benefit of these proposals has been proven, he said.
According to Marin's report, the Montreal Police Service implemented a suicide prevention program in 1997 following 14 suicides in a decade. The program included formal training for all units — police officers, supervisors and union representatives — on how to identify suicide risk and assist colleagues in difficulty, as well as a concerted publicity campaign about the initiative. The results were dramatic: the force experienced a 79 per cent decrease in officer suicides, with only four out of 5,000 officers taking their own lives between 1997 to 2008.
When his report was released in 2012, Marin said the force all but ignored it, displaying, in his opinion, a clear "lack of leadership."
"The fish rots from the head down," he said in a recent interview. "Basically they gave themselves a slap on the back and said, 'We're doing so well'.... It's like if they were in la-la land."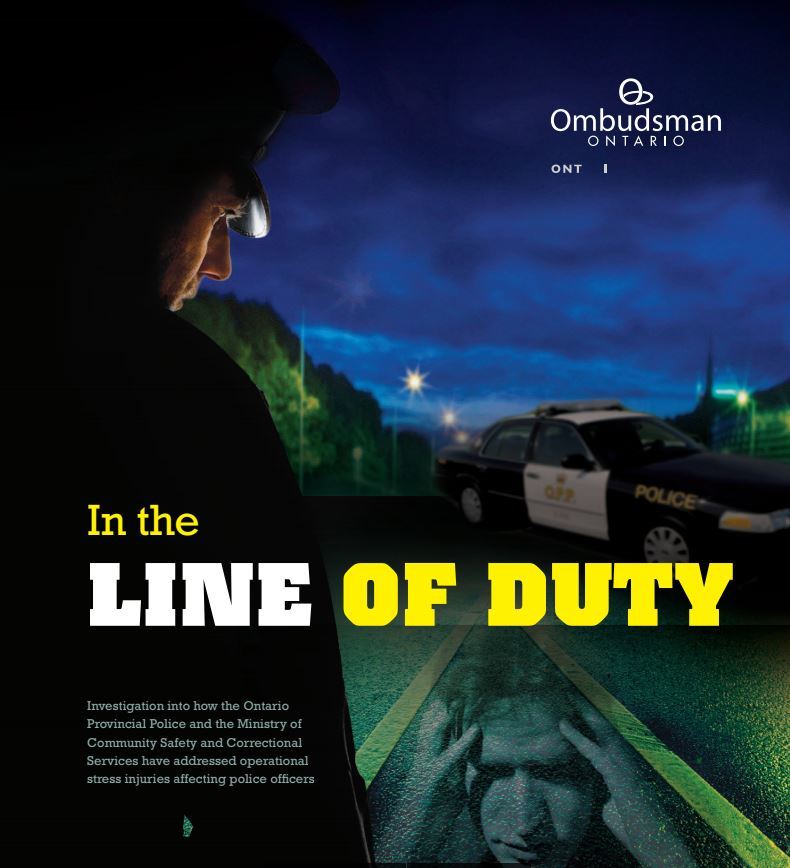 The OPP sees it differently.
"It's unfortunate that we required the ombudsman to come," Couture said, but added, "he did us a tremendous favour.
"I vividly remember looking for [the report] for myself and sharing it with every leader in the region, asking him to read this and review it."
Nearly seven years later, the OPP points to its newly created wellness unit. The force has expanded its peer support program, compiled a roster of qualified psychologists in the communities where it operates, developed a mental health training program and hired psychologists on contract to offer support for traumatic incidents.
The Fifth Estate has learned, however, that the force also failed to act on several of the key recommendations in the ombudsman's report.
It has no official procedure in place to formally review the circumstances of an officer suicide, its mental health program for high-risk assignments still consists of a single meeting with a psychologist once a year, it has no formal suicide prevention program in place and currently no in-house psychologists.
"I feel that's appalling," said Loan de Bock. "That's unacceptable."
During the seven years that followed the warnings from the Ontario ombudsman, The Fifth Estate has learned, 12 more retired and active officers took their own lives, including Josh de Bock.
"I hope [Josh's death] exposes a lack of leadership within the ranks," said Loan de Bock. "I hope that it exposes the fact that there's extreme pressure to conform and to suck it up, and be OK on the outside but you're not."
Her husband's death has left de Bock with a lot of questions.
Was he overworked? Was he bullied by his superiors? Most importantly, when he joined the high risk forensics unit, witnessing death around every corner, did the OPP ask him to see psychologist to help him with the transition?
Six months later, she's still not getting any answers.
"I don't believe I'm part of the OPP family anymore," she said, "because not many of them have reached out to me anyways, since his death, and I don't believe that they want to speak to me because of my concerns."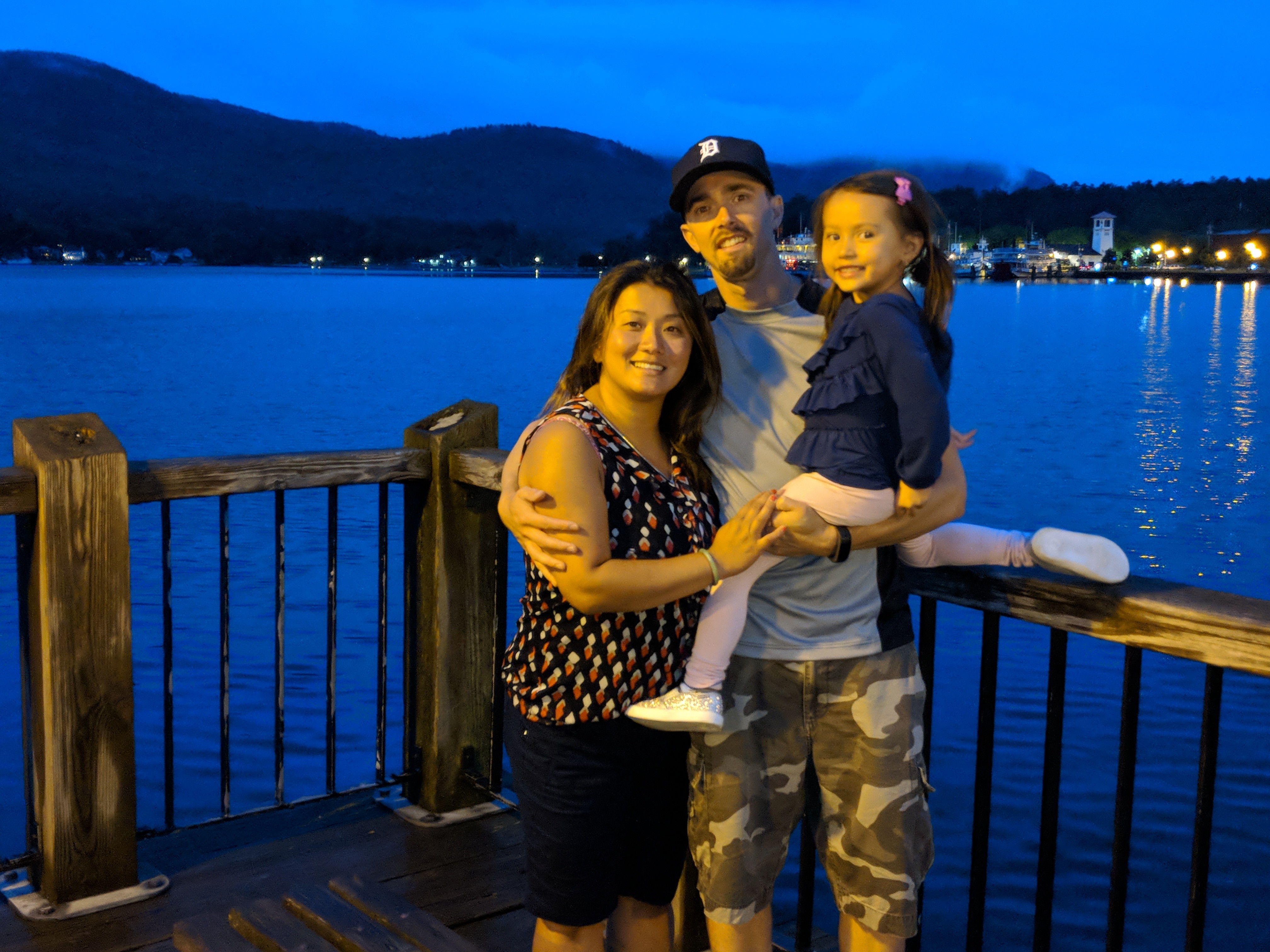 III.
Warning: This section contains graphic details.
Sweeping the floors as a youngster while working at his local grocery store in Stouffville, Ont. Robin Moore would often look out the window as police officers drove by in their cars.
"That's gonna be me someday driving that cruiser," he used to tell himself. In 1987, that dream came true.
Moore is one of three OPP employees who agreed to have their stories told publicly in interviews with The Fifth Estate. Most of the current and retired OPP officers and employees contacted during the investigation refused to be identified, fearing reprisals from the force.
Moore spent his first 22 years with the OPP working as a constable in small Ontario towns and patrolling dangerous highways like the 400 and 401. The horrors he's seen are hard to fathom.
"I had seen a lot of suicides throughout the years, a lot of death," he said.
"A kid drowning was terrible. A lady, jumping from a bridge on to the highway and getting run over by a tractor-trailer, where you could actually see her body parts. I'll never forget it, her eyeballs laying right there on the highway.
"A car accident where a cyclist went through my cruiser windshield. For months and months and months I had nightmares about that. I could see his face going through my windshield. I could hear him yelling out for help."
The job was taking its toll on Moore. He was struggling. Then it got worse. In 2015, he said, his own colleagues started to turn on him.
"I was bullied and harassed and lies were made up about me."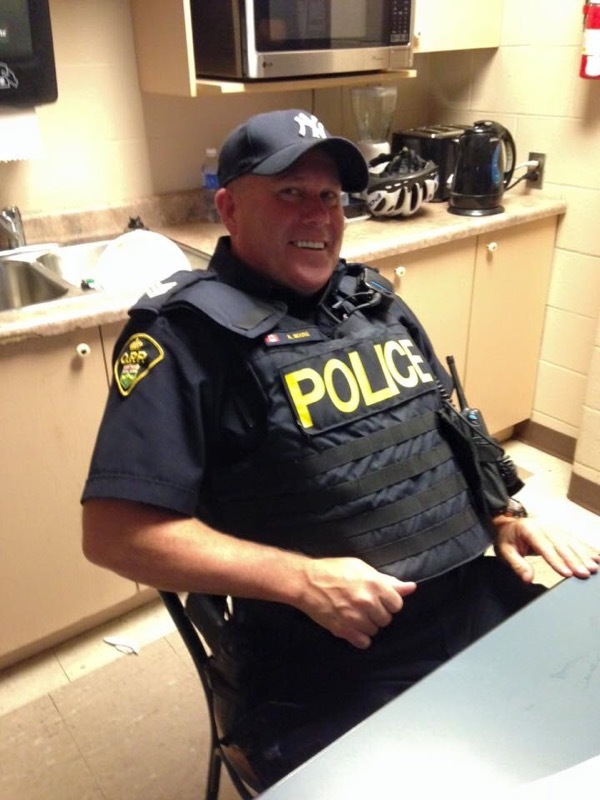 It all started when he decided to report his boss for interfering in an investigation to help a friend. Moore's allegation was upheld; his boss pleaded guilty to discreditable conduct in a disciplinary hearing.

Within weeks, Moore faced a series of complaints against him. According to internal OPP memos, the allegations against Moore ranged from having consensual "sexual relations with women in the police vehicle(s)" to "showing contempt for certain members of the detachment" to embarrassing the OPP after his sister posted a selfie he took with cheese in his nose on Facebook.
A subsequent investigation by the OPP's professional standards bureau cited "insufficient evidence" to support all but two of the claims against Moore.
"The allegation is unsubstantiated," the report repeatedly stated.
The claims were all false or malicious, Moore said, calling it payback.
Moore said the harassment went on for years. In the end, the two complaints that were substantiated dealt with Moore calling a superior officer a profane name and another that criticized Moore for going to a hockey game on a sick day.
The experience, he said, nearly broke him.
"I thought of ending it all.
"It's kind of sensitive to talk about. I picked a spot out in Atherley. There's a bridge out there. And I had some old weights downstairs and I was gonna tie them to me to keep me down and I was gonna jump off the bridge into the water. I was out there with my dog who probably saved my life because I looked at him and I couldn't do it."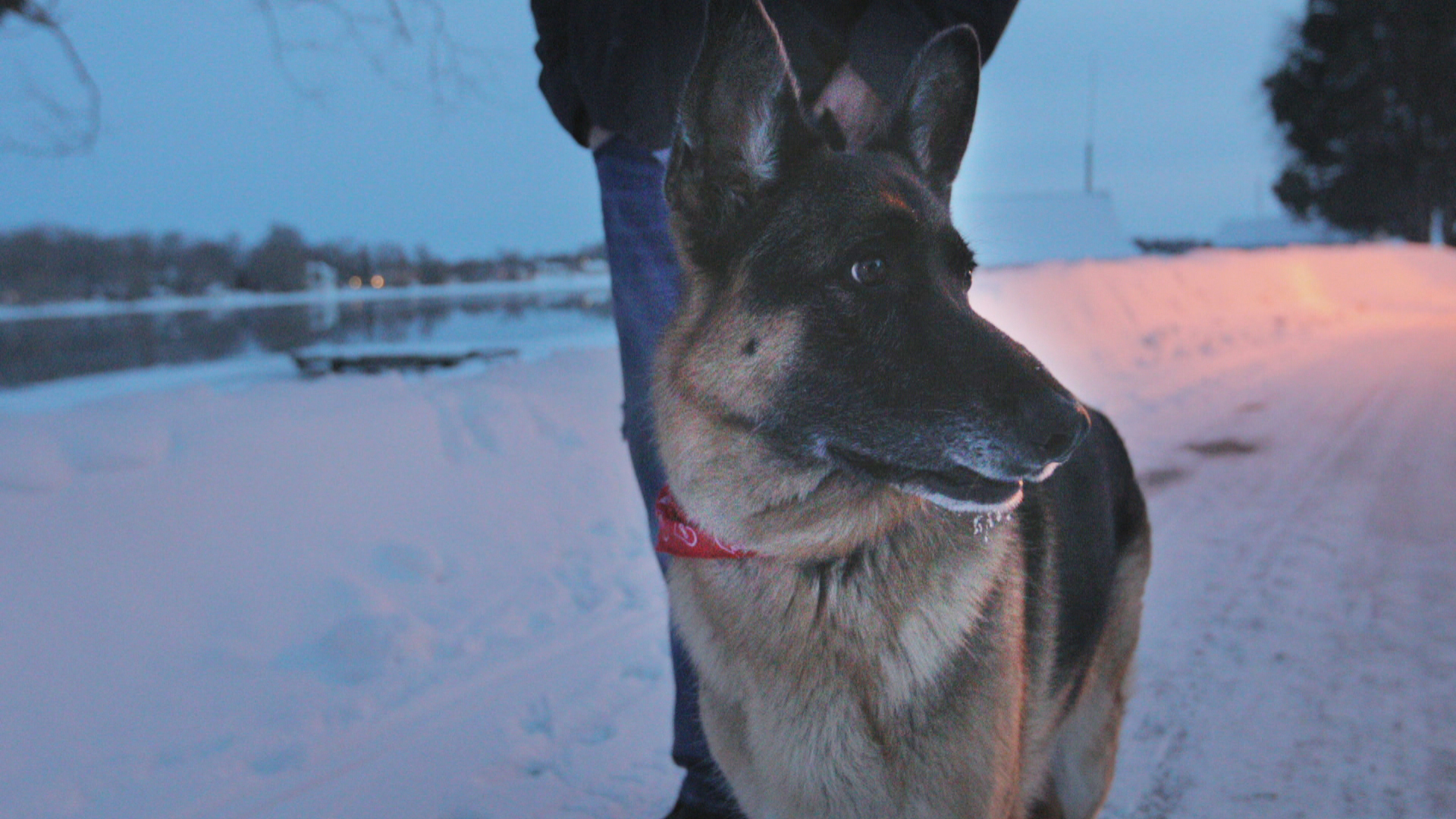 IV.
Unlike Moore, Gary Pooler joined the force later in life, in 1995.
Thirty-nine years old at the time, he'd had a successful career working as an intelligence officer for the federal government. He was looking for new challenges and graduated from OPP training as the class valedictorian.
But when Pooler joined the Niagara detachment in 1996, he said, his enthusiasm made him a target.
"I was actually told by a lot of the members there when I arrived there to slow down, 'you're making the rest of us look bad.' "
It went from bad to worse when he found out a superior officer doctored his personnel file to make him look bad. That's when he filed his first complaint with the Ontario Human Rights Commission.
"And then I found out about the culture," he said.
"The culture is, and I was told flat out, 'you are going to ruin your career by doing this. Do not do this'... because you're labelled a troublemaker and you're not playing by the club rules."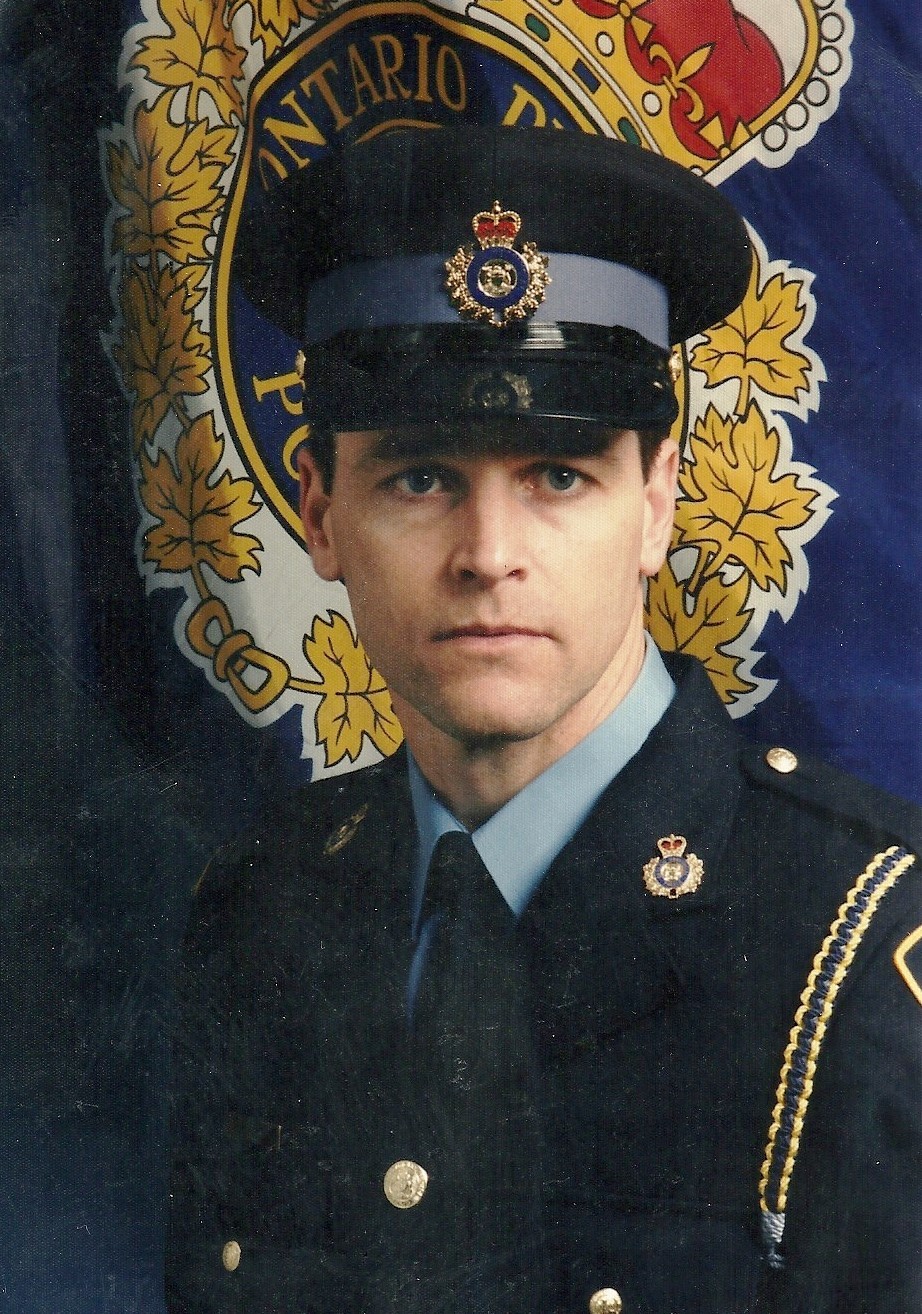 The complaint was settled by the OPP in Pooler's favour, and he eventually moved on and up in the OPP.
In 2004, he was assigned to the casino enforcement unit in Niagara Falls. That's when he says his career hit rock bottom.
His fellow officers decided they were going to put him under surveillance, he said, to see what they could dig up. They compiled what they called the "Pooler File." He said it amounted to nothing more than a bunch of gossip, second-hand information and benign details that never amounted to anything.
"Pooler entered the Slots at 10:49 hrs and exited at 10:54 hrs," reads an excerpt from the surveillance notes.
But Pooler felt the message was clear.
"They are out to get me, completely out to get me," he said.
"I mean, if you're under surveillance, it's usually for something serious that you've done, not just for the purposes of someone who doesn't like you to gather dirt on you."
At the time, Pooler said, he was already suffering from job-related PTSD. After his superiors presented him with the "Pooler File," he took sick leave. The harassment was too much.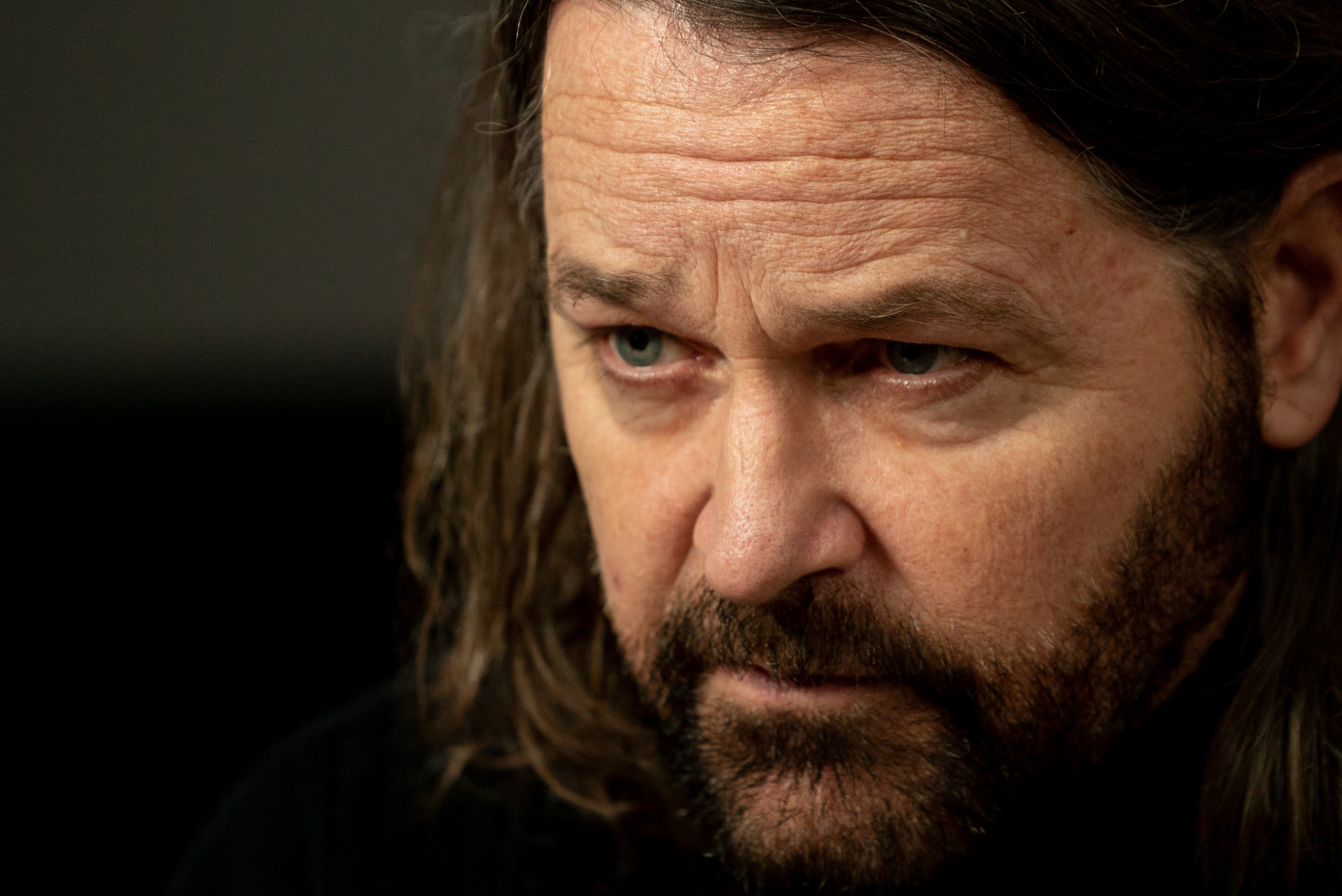 When he returned to work, instead of getting help, he was shuffled between detachments. Eventually, he was parked in a one-person satellite detachment in Dunnville, southeast of Hamilton, and given photocopying duties.

Pooler recalls seeing a leaked email, written in 2001. He said superior officers made their views clear about members who are physically or mentally injured.
"Damaged goods were one of the best things they called us," he said.
"Hockey helmet wearing, you know, droolers and I don't have to even blink an eye at the validity of this, because what my coworkers did was, he retrieved the emails with these comments… I had my hands on them, and I gave them to the human rights commission."
Over the course of his career, Pooler filed six human rights complaints, each one of them settled by the OPP.
Today he's still off work, getting treatment for PTSD.
V.
Tim Prothero, a civilian employee with the OPP based in Orillia, never worked on the road, but that didn't save him from the line of fire.
Prothero worked in IT for the force and was good at his job. A civilian employee who won the commissioner's commendation for his work, he was well-liked and well-known, on call seven days a week, 52 weeks a year.
It was in December 2010 when his career started to unravel.
Just before Christmas, he started to experience panic attacks and sleeplessness, symptoms of a past medical problem, compounded by work burnout.
His doctor recommended working closer to home to ease his symptoms. The OPP refused.
"They refused to accommodate me in any way, shape or form," Prothero said, and the force threatened to cut off his pay if he didn't come back to work.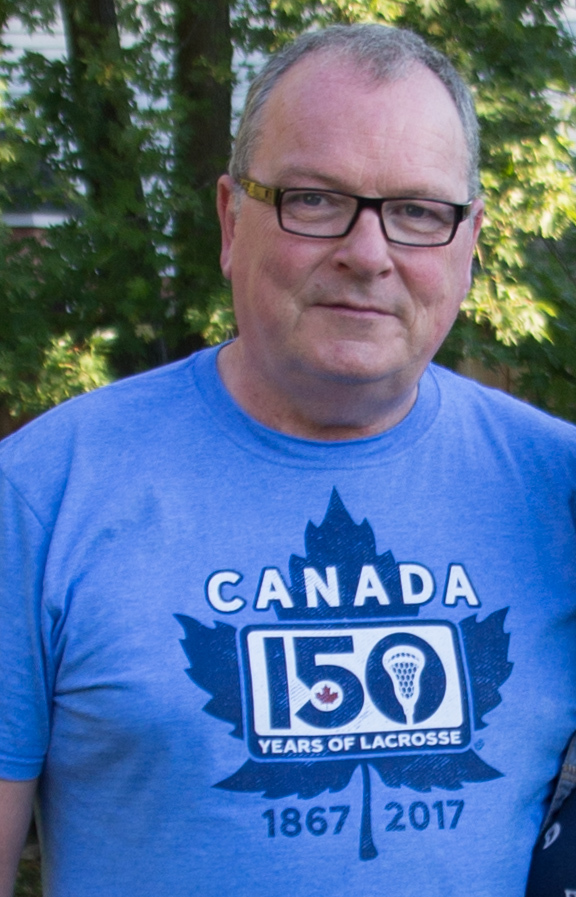 Out of desperation, Prothero sought what's called an independent medical exam. If there were any doubts about his claims, the exam results would clear it up, he thought.
The OPP refused again. It would become clear why, thanks to Prothero's access to the internal OPP server. He did a search of his last name.
"That's when I discovered a bunch of emails that proved that they were harassing me and conspiring to retaliate against me," he said.
Prothero found a message from one of his managers to another, explaining why they refused an independent medical exam: it could back up his case.
"If we were to undertake an [independent medical exam] it would likely just provide info to support Tim's request to be accommodated to work elsewhere due to the commute, something which we don't support," the email said.
Prothero took his case to the Human Rights Tribunal of Ontario, formerly the Ontario Human Rights Commission, which determined he had been harassed.
The decision came down on Nov. 18, 2016.
"As a result of its failure to take meaningful and timely action despite having knowledge that ought to have prompted action, the respondent employer effectively condoned the conduct that I find amounted to harassment," the decision said.
Despite that win, because of his illness, Prothero has been off work, off the payroll and in and out of hospital since 2011.
He said he's losing his grip.
"They've left me with nothing. And my life is falling apart as a result of it." Prothero said. "It's beyond hope for me now."
All three OPP employees interviewed by The Fifth Estate say they are permanently scarred by their experiences on the force, both on the road and in the office.
"They love what they do and they're devastated, they're devastated that they cannot go back [to work] because of all this other crap. So that's heartbreaking for me," said psychologist Lara Sigurdson.
"What they do for us to keep the public safe and secure, what they sacrifice with their families, with their own psychology, with their time, what they actually give up to keep the rest of us safe, and in the end this is what happens to them, it's devastating."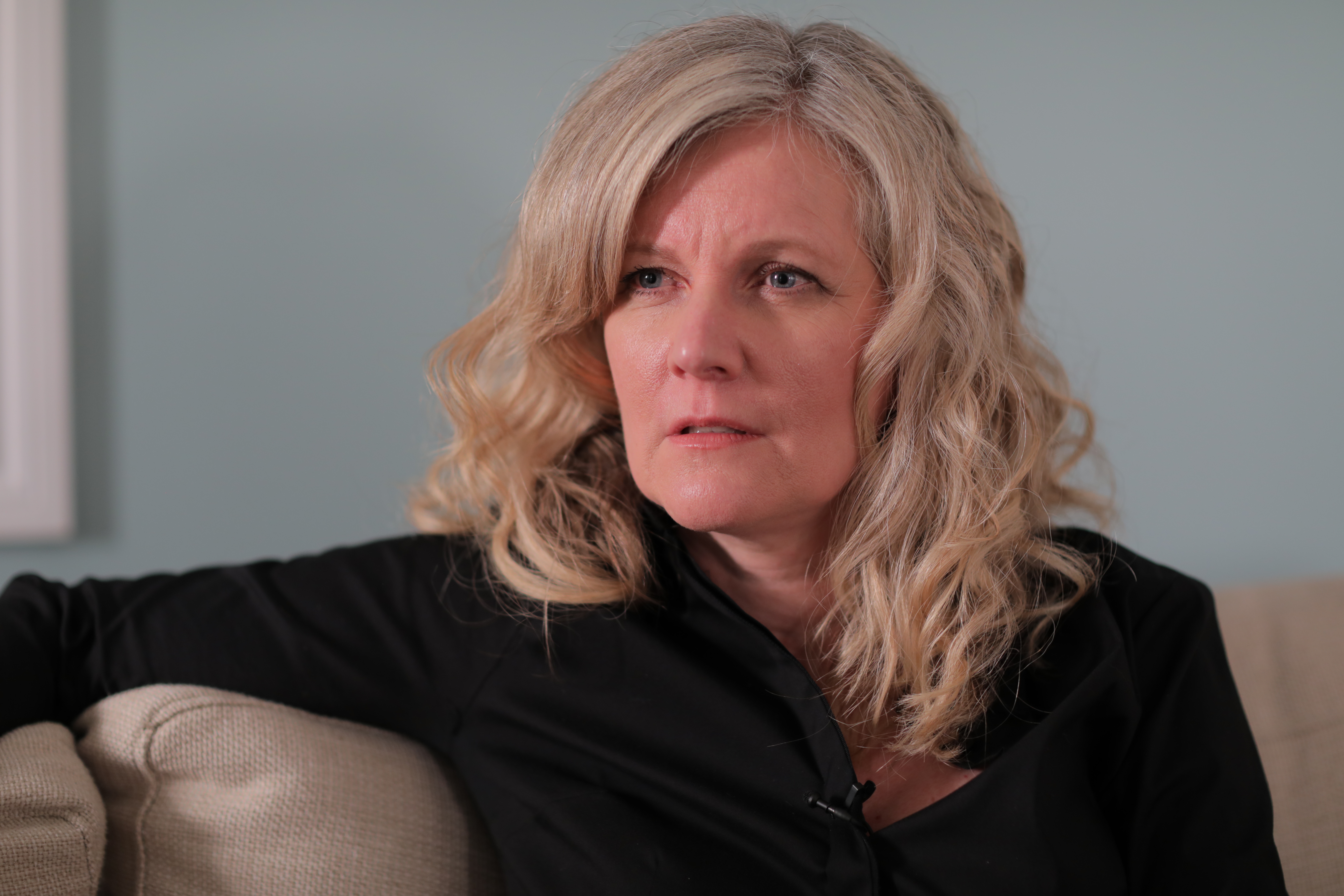 VI.
It's 7 p.m. on a Friday night in southeast L.A., one of the most dangerous parts of the city and gang central.
When Marin published his scathing 2012 review of the OPPs mental health services, he offered solutions. Go and check out what the Los Angeles Police Department does, he urged. The Fifth Estate travelled to California to take a look.
It's time for roll call and a dozen or so LAPD officers, clean cut and crisply dressed, file in and take a seat. On the agenda tonight: meditation.
A staff psychologist with the force stands at the front of the room and guides the officers through a 10-minute mindfulness exercise.
Watch an LAPD meditation session
"Deploying our psychologists out into the field and assigning them to the divisions was one of the smartest things that we did," said Denise Jablonski-Kaye, second in command of the LAPD behavioral science service unit.

Last year, not one of the 10,000 LAPD officers took their own life.
"Before that we were the psychologists here in the office, waiting for people to come to our party. And they weren't coming."
LAPD staff psychologists now go out on ridealongs, attend roll calls and just hang out with officers and chat.
"Maybe I talk to them about the Dodgers or the Rams or something like that, but maybe the next day I talk to them about the problem that they're having with their kid or their wife," said Jablonski-Kaye.
The LAPD has a team of 16 staff psychologists. The OPP has none, instead choosing to contract that service out.
Jablonski-Kaye said for the LAPD, it all boils down to the advantages of having its service in-house. The psychologists get to know the officers personally. It allows them to build trust and be proactive.
"I understand it's hard to make those kinds of calls [to a psychologist] and to carry yourself into those kinds of offices and to say 'I need help,' " she said. "It's so much easier if the help comes to you."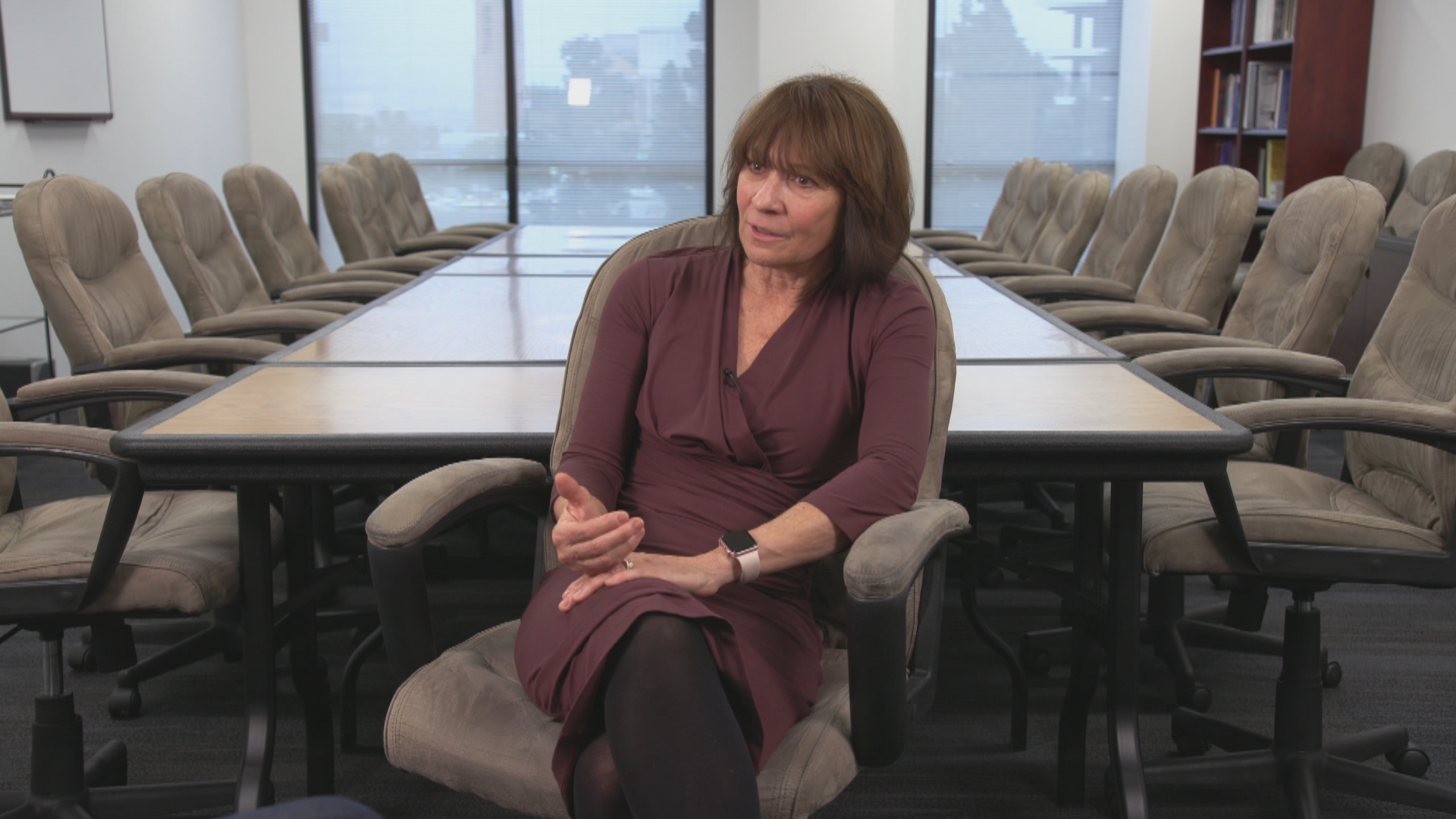 Unlike the OPP, the LAPD has had a suicide prevention program since 2007. It has developed videos and conducted training that directly addresses suicide and how to identify risk factors, for example. Every LAPD officer goes through the training. It also conducts what are called psychological autopsies when an officer dies by suicide. It's all part of a plan to deal with the issue head on.
"You can't tap dance around suicide, I mean it is what it is," said Jablonski-Kaye. "So we do say the word, and we're not ashamed to say the word."
Neither is Loan de Bock.
Back in Ontario, Loan desperately wants to know what the OPP did to help her husband before he died by suicide last summer. For months she's been trying to arrange a meeting with the OPP.
"I think this is the reason why they're stalling in giving me answers, because they want to dance around the issue of what they could've done better," she said.
"And not just about providing a better [Employee Assistance Program], but what they could've done in terms of the detachment level, at the systemic level, what they could've done to have prevented his death, because I'm questioning his working conditions."
VII.
When The Fifth Estate requested an interview with the OPP, it said the head of the force's wellness unit would be its spokesperson. But then another call came in. The acting commissioner would like to talk, too. He wanted to address this issue head on.
When three OPP members took their lives in less than a month last summer, Gary Couture says it hit him hard.
"I remember the days when I got those calls, so as an individual, as a person, this is not about me being the deputy or as an officer, it strikes you. There's no worse tragedy.
"We want to look after our people," he said.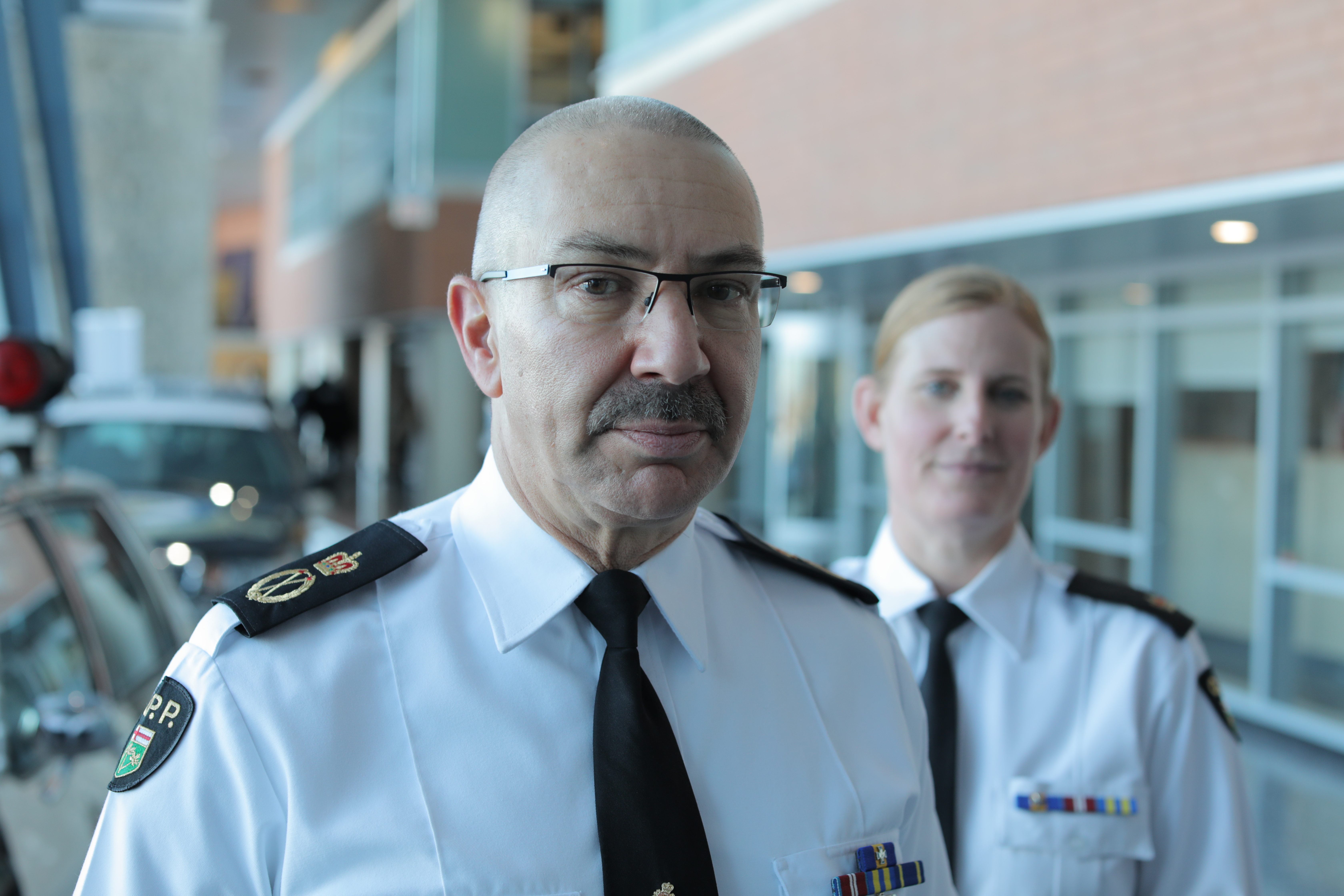 The OPP points to a series of changes made since the Marin report in 2012.
It has created the wellness unit. At its core is a 23-member team of uniformed officers who run an expanded peer support program. It also includes staff who deal with fitness and nutrition and liaises with officers' families even before a crisis hits.
The force also launched a training program called The Road for Mental Readiness and has officers fill out a survey meant to gauge their mental wellness every six months.
Despite the work the OPP has done, after the three suicides last summer, it began its own review of what is offered and is looking at why those three officers took their lives.
"What could we have done and what could we do differently?" asked Robyn MacEachern, the OPP inspector in charge of the wellness unit.
"Everyone knew those members, everyone knew the family of those members and there's grief on so many levels."
But this is the first time the OPP has taken an official look at the circumstances surrounding an officer suicide. That's despite the recommendation from the ombudsman that it be standard practice.
MacEachern said "unfortunately" it has kept that process "informal" since 2012, but now, seven years later, the OPP is looking at changing that.
"What we're recognizing is the importance of having the consistency moving forward in terms of what that sort of review looks like."
She agrees having a process like this in place is a key part of prevention, but couldn't explain why they didn't act sooner.
The same goes for the recommendation that the OPP launch a suicide prevention program. The ombudsman called it a "priority," but so far the organization has not acted on it.
The OPP defends that decision.
"Our program, so to speak, is not a suicide prevention program, is not a program that we have within [the force]," said MacEachern. "Our critical instance stress peer support members are trained in suicide prevention. They support managers, they provide consultations, they provide that direct one-on-one support."
When pressed, Couture said a suicide prevention program could help, but said what the OPP offers now has been crafted with "advice and recommendations" from health-care professionals.
Then there is the decision the OPP made in 2013, on the heels of the ombudsman's report, not to refill its one and only staff psychologist position.
Couture said the OPP is now rethinking that decision, looking at how the LAPD model could work for the OPP.
"We're talking about it now," he said. "I've heard about the L.A. structure and it's wonderful. The challenges that we deal with are somewhat different. I love the concept, it'd be perfect, but how do we apply that to our circumstances?"
While Couture maintains there is no culture of bullying or harassment at the OPP, he couldn't explain the results of a recent internal OPP survey, obtained by The Fifth Estate, that showed only 13.51 per cent of OPP members in 2018 said they were satisfied with how the force responded to issues of harassment.
Since the ombudsman's report was released in 2012, The Fifth Estate has learned, 12 more retired and active officers died by suicide. The fact that the OPP didn't act on several of the key recommendations in the report begs the question: could some of those lives been saved?
Both Couture and MacEachern say their current reviews will look at where or if they failed their officers, but insisted the ombudsman's report continues to be a roadmap for change.
"It's a report that remains very relevant with the organization," said MacEachern. "It remains relevant within the mental health strategy that we developed and really is the foundation of where we've gone and where we need to go still."
VII.
It's a cold, dark February evening in Elora, Ont. and Loan de Bock has been inside the local library for the past seven hours, finally meeting with a deputy commissioner of the OPP.
De Bock had 36 questions she wanted answered about her husband's death. Eventually she emerged, exhausted and disappointed.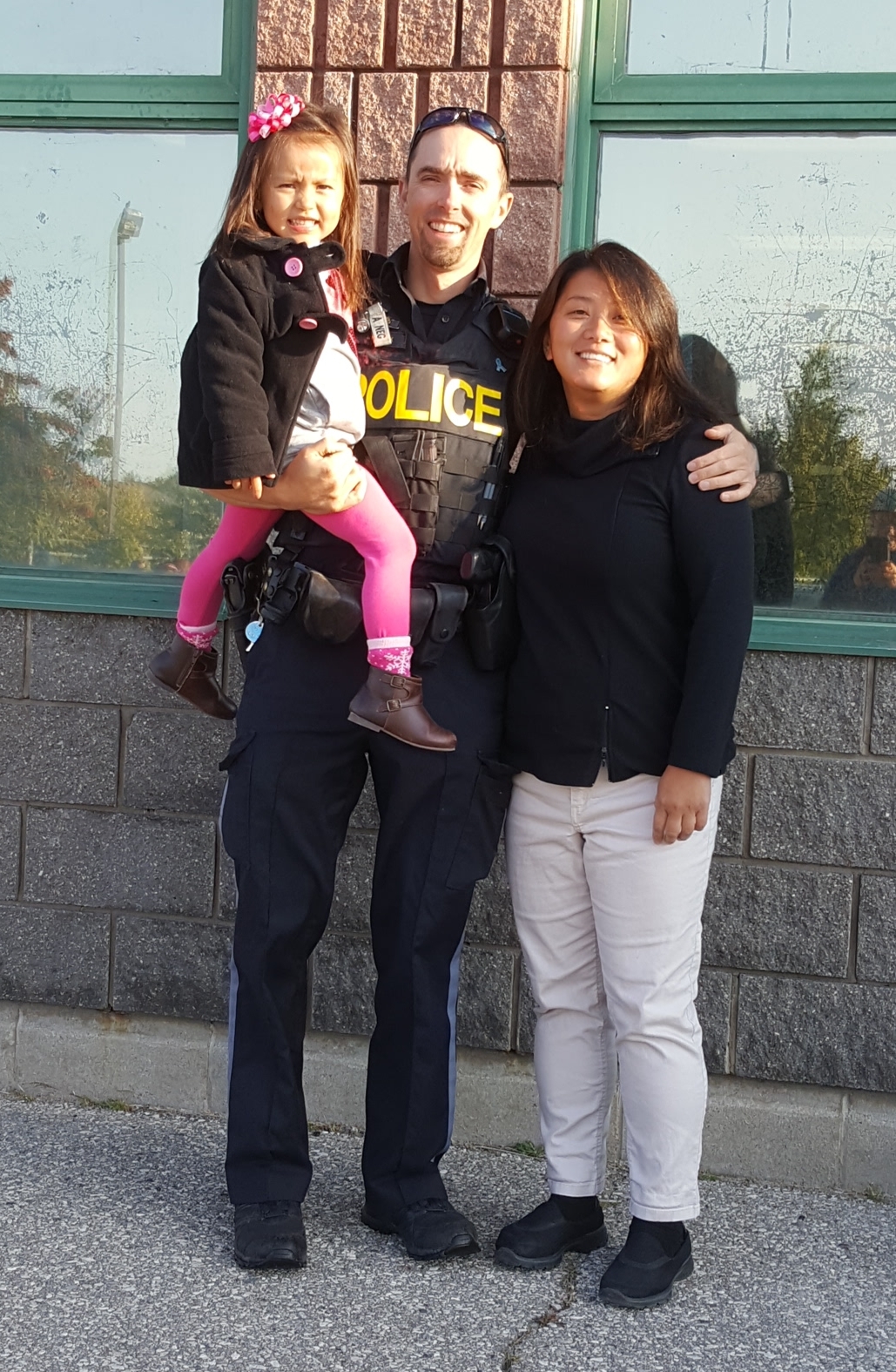 The OPP "still didn't provide really any answers," she said. Instead, the OPP promised to look into her questions and get back to her.
Her disappointment is compounded by the fact that she waited six months for the meeting.
"I need to apologize to her," Couture told The Fifth Estate, saying it should not have taken that long for them to meet with her.
"I'm aware of that meeting and that conversation, I'm aware of the need to have ongoing conversation with the spouses and the families, and it's not an excuse, but again it's something that we become aware of and we need to do better."
Still, neither he nor MacEachern answered direct questions about Josh de Bock's suicide. Key among them: did he get psychological support when he transferred to a new high-risk unit?
"I'm not aware," said MacEachern.
When pressed and reminded it's been six months since his death, MacEachern's answer was the same.
"No, I don't directly know."
In the meantime, Loan de Bock's confidence in the OPP has gone from bad to worse.
"My faith and optimism in the sincerity of the organization's leaders is waning," she wrote in a recent email to The Fifth Estate. "They are the gatekeepers of all the information and only share what serves their purpose. I'm in a land of wolves."
But her fight is not over. She wants her husband's name added to the OPP's memorial wall of fallen officers.
"I want to honour his legacy and his contribution to his community and policing," she said. "I believe that he may not have died in the line of duty, but he died because of his job and because of the working conditions."
Josh de Bock would be the first OPP officer who died by suicide to take a spot on the memorial wall. The OPP says it can't make any promises, another disappointment for Loan de Bock.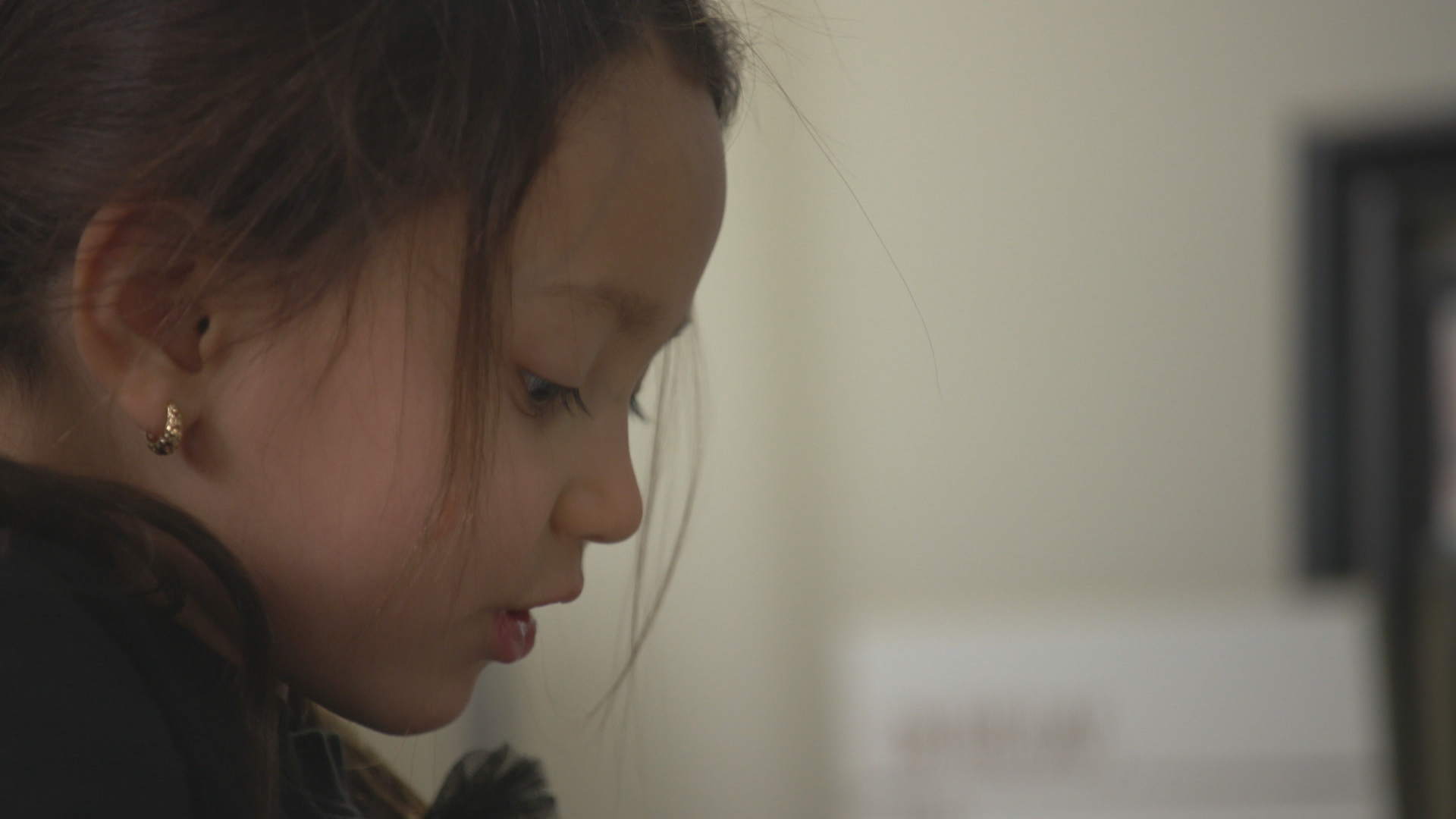 Above all, she persists for their five-year-old daughter, Mai-Linh, not yet fully understanding where her father has gone.
"Sometimes at night she cries for him. It's hard to comfort her. They had a very close relationship," she said, breaking down in tears.
She wants Mai-Linh to know her dad didn't leave because of anything she did.
"When my daughter has questions later on in life, what happened to her father, I can tell her the story of the role that his work played in his death so she doesn't ever doubt that it was her or the family," said Loan de Bock.

"I want the OPP to be accountable for their part in his death."
With files from Lauren Beauchamp
Watch "Officer Down" on The Fifth Estate on CBC-TV Sunday at 9 p.m.
Where to get help
Canada Suicide Prevention Service
Toll-free 1-833-456-4566
Text: 45645
Chat: crisisservicescanada.ca

In French: Association québécoise de prévention du suicide: 1-866-APPELLE (1-866-277-3553)

Phone: 1-800-668-6868
Text: TALK to 686868 (English) or TEXTO to 686868 (French)
Live Chat counselling at www.kidshelpphone.ca

Canadian Association for Suicide Prevention: Find a 24-hour crisis centre
If you're worried someone you know may be at risk of suicide, you should talk to them, says the Canadian Association for Suicide Prevention. Here are some warning signs:
Suicidal thoughts.
Substance abuse.
Purposelessness.
Anxiety.
Feeling trapped.
Hopelessness and helplessness.
Withdrawal.
Anger.
Recklessness.
Mood changes.