Emily Colombo is eyeing up the swoops and dips of the latest waterslide at Big Splash water park in Tsawwassen, on the outskirts of Vancouver.
As a waterslide designer, Colombo creates rides for water parks all over the world. She didn't work on this particular waterslide, called a Boomerango, but she has helped design many others like it — and it's one of her favourites.
It wouldn't be much of an exaggeration to say Colombo has one of the best jobs going.
"When I went to school for civil engineering, I thought that I would be working on maybe bridges, maybe a skyscraper," said the energetic 28-year-old.

"But as soon as it became water parks, it really changed my whole life."
Colombo works with White Water West, based in Richmond, B.C., the largest water park design firm in the world. The company employees about 600 people, including at its offices in Shanghai and Barcelona.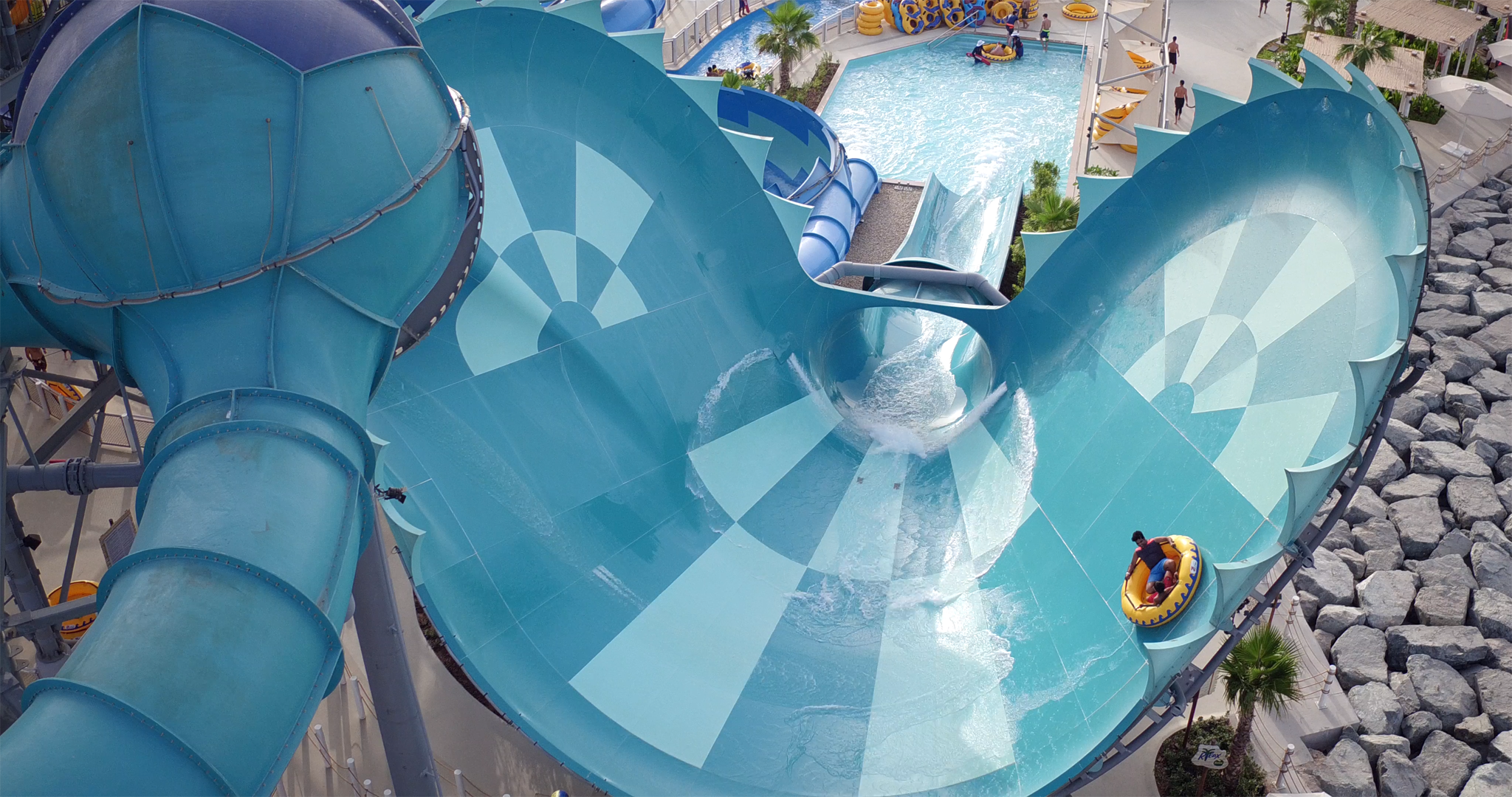 From tiny water parks on cruise ships to epic attractions in Asia that bring in millions of thrill-seekers each year, Colombo's job is to work with a team of experts to design experiences that will serve a variety of needs in an industry constantly searching for the Next Big Thing.

But water parks have also been the sites of terrible tragedies and fatalities. In 2016, a 10-year-old boy was decapitated while on a 17-storey ride in Kansas City.
"Unlike a roller coaster, waterslides don't have any seatbelts," she said. "There's so much science and math and knowledge within our company to make that ride safe."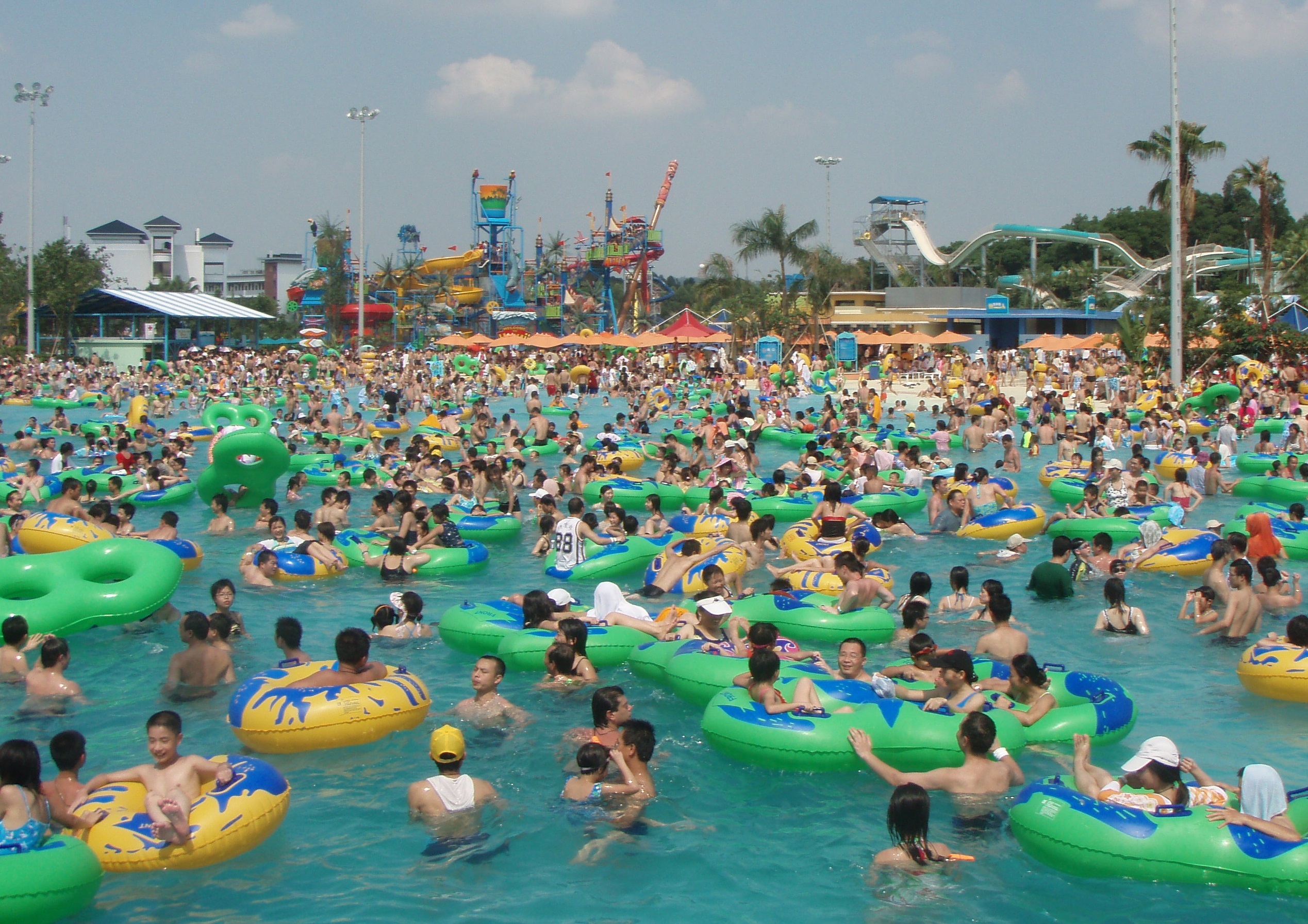 Colombo grew up in Ottawa and studied civil engineering at Queen's University in Kingston, Ont.
She wasn't sure where her degree would take her. But one day, shortly after graduation, she visited a water park and something stuck.
"I looked around and I thought this would be a really cool job," she said. "It turns out it is."
Her job requires her to tackle complex technical challenges while maintaining a flare for fun.

Here's a video of her explaining what goes on in the background when designing a waterslide:
Colombo started working at White Water West more than six years ago.
Since then, she has travelled the world designing water parks.
One of her more recent projects took her to Kuala Lumpur, where her company designed an expansion to a water park in the middle of the jungle, surrounded by sacred trees.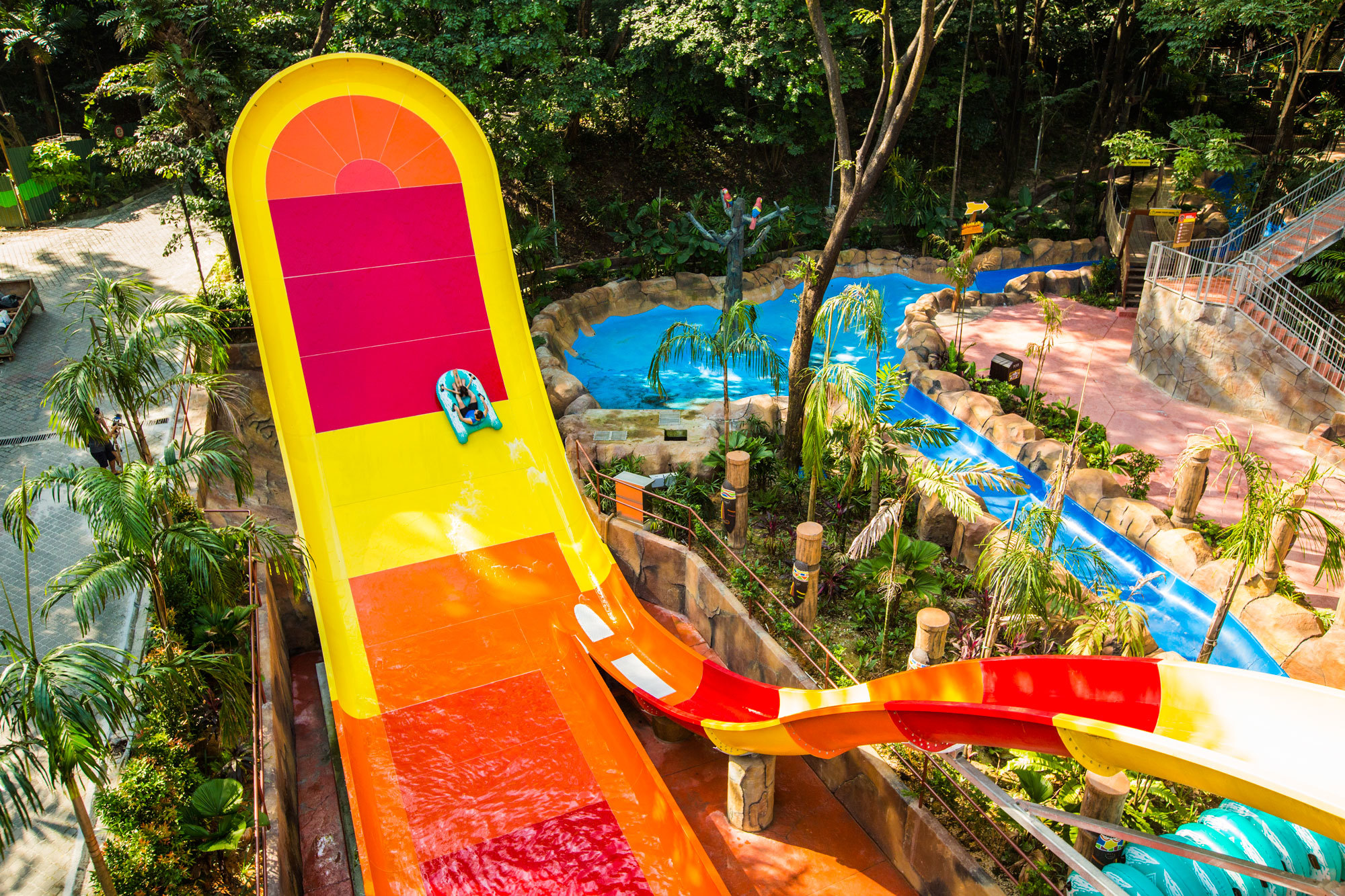 Colombo points out that she works as part of a team of experts that includes architects, mechanical engineers and structural engineers. Each brings a specific skill set to a complicated, technical job.
Together, they aim to create a perfect experience on the water.
The team has to account for velocity, G-forces and water pressure to achieve goals like making sure riders spin just the right amount to stay on course and land where they're supposed to in the water.
One of the most common variables they encounter is wind, which she says can blow a rider off-course by several metres.
Also, the team has to keep cultural factors in mind.
For example, in some Middle Eastern countries where teeny bikinis aren't as common, clients wearing a burkini — which covers them from head to toe — will experience a ride differently than those wearing smaller swimsuits.
But Colombo enjoys a challenge. One of her favourite projects is designing water parks for cruise ships, which have limited resources like water and space.
"We're designing the biggest attraction we can on a postage stamp, so it's a pretty fun challenge for us," she said. "Anything that has a complication is really fun to work on."
And of course there's all the testing.
Colombo works with software that simulates the slide path of the rides they're working on. But at some point she has to test the ride herself. Over and over again.
"I think that our team probably does the most watersliding of anyone in the world. It's a pretty great perk of the role," she said.