Nothing can erase the excitement I felt as a child growing up in Tehran knowing Nowruz was around the corner.
Two weeks off from school was certainly on the top of the list.
But so were the visits with my mother to the bustling bazaar: the smell of fresh flowers; the vibrant purple, yellow and pink colours of hyacinths and daffodils poking out from every corner; the pastries stacked on top of one another; the big bowls full of dried nuts.
Then, there was the fish market, with the pungent smell from the fresh fish that were displayed on ice. I didn't like that one bit. Thankfully, my mother never hung out there more than necessary, most likely due to my complaining.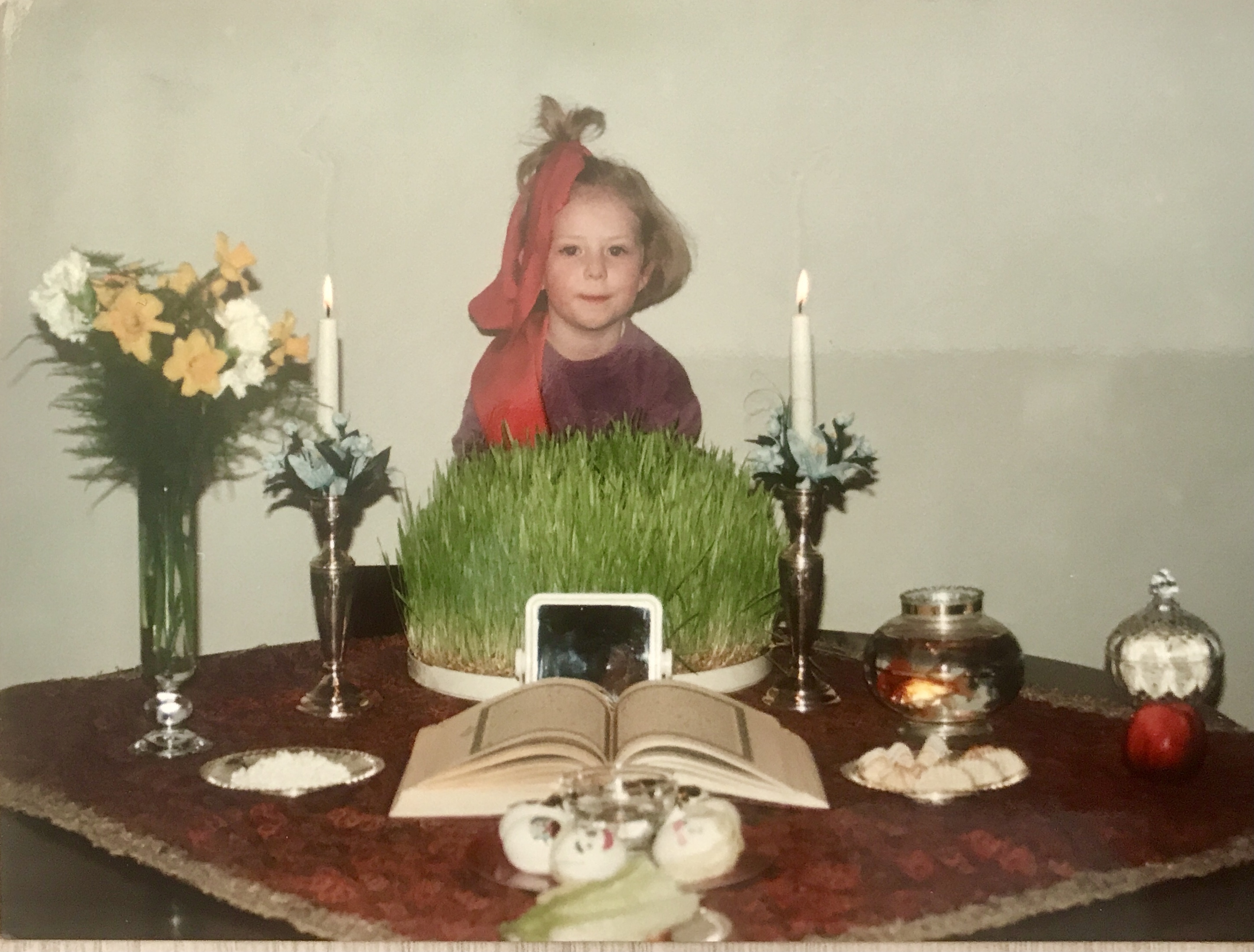 The word Nowruz, also known as Persian New Year, means "new day" in Farsi, and its spelling, pronunciation and traditions vary between cultures and countries that mark the occasion.
More than 300 million people around the world celebrate this ancient tradition, which goes back 3,000 years. It's a pre-Islamic festival, rooted in rituals from the Zoroastrian religion, and it marks the first day of spring. It is celebrated on the vernal equinox.
This year, it falls on March 20 at 2:37 a.m. PT.
Nowruz is steeped in tradition and symbolism. It's about renewal of nature and oneself.
"The philosophy of Nowruz is about starting new, rekindling lost friendships, renewing distrust sown between friends and family, paying homage to and celebrating the new year with the elders," said AR Rezamand, a lecturer in the history department of Simon Fraser University in Burnaby, B.C.
"It was about instilling hope, casting off the lethargy of the dark winter and embracing the warm light of spring."
There are many rituals to mark this time, some thousands of years old, others adapted for today's pandemic reality.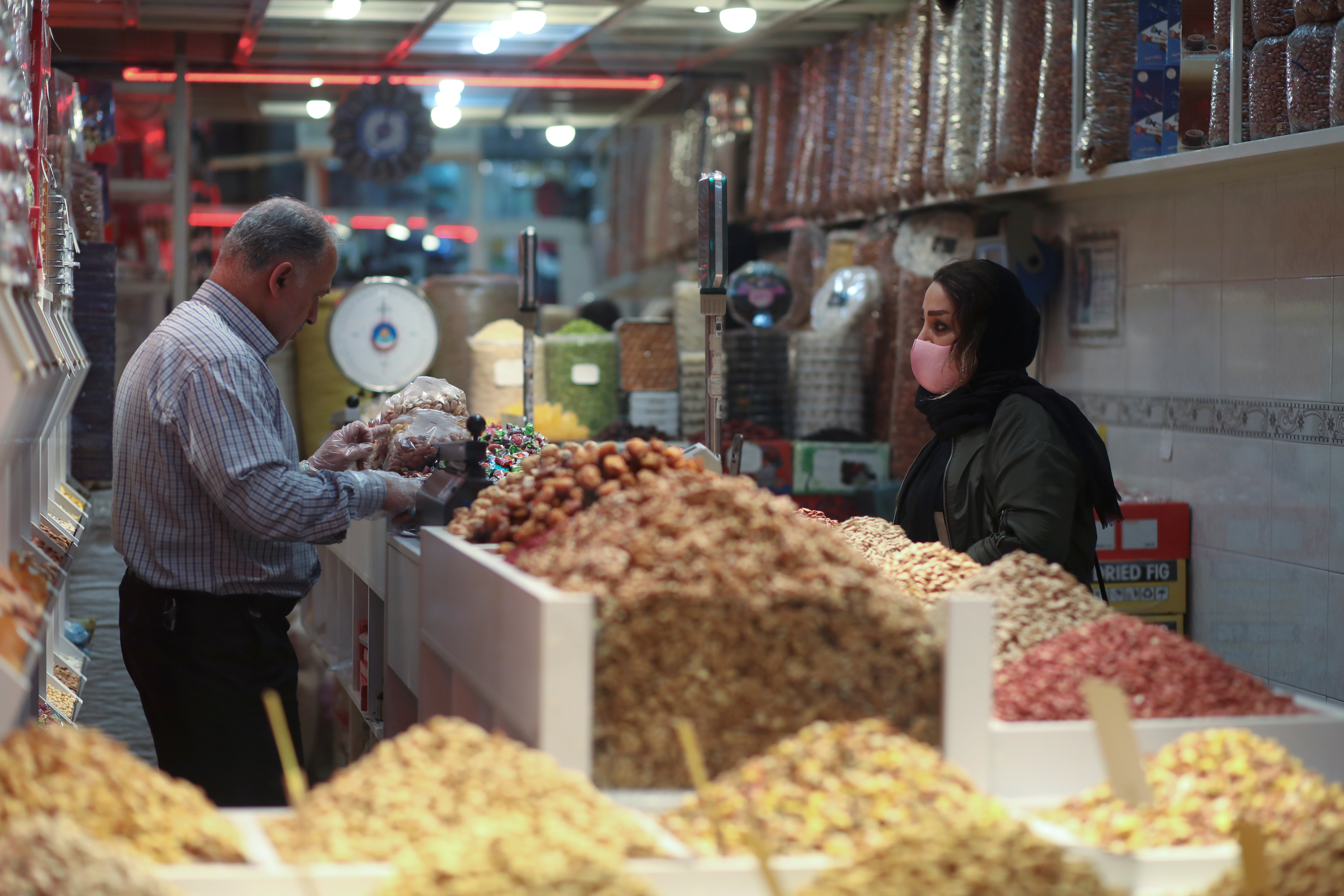 Shaking the house
In our home, like many others, we'd prepare for Nowruz with a massive spring cleaning. In Farsi, we call it khoneh takooni, which roughly translates as "shaking the house." This is a deep clean — an unplug the fridge and vacuum behind it kind of cleaning that also includes emptying closets and washing rugs and curtains.
"Again, this is the theme of casting off the old, the dirty," said Rezamand.
He said it is tradition to buy new clothes for everyone in the family, or at least put on new socks, to keep with the theme of renewal.
But in order embrace renewal, you have to get rid of the past.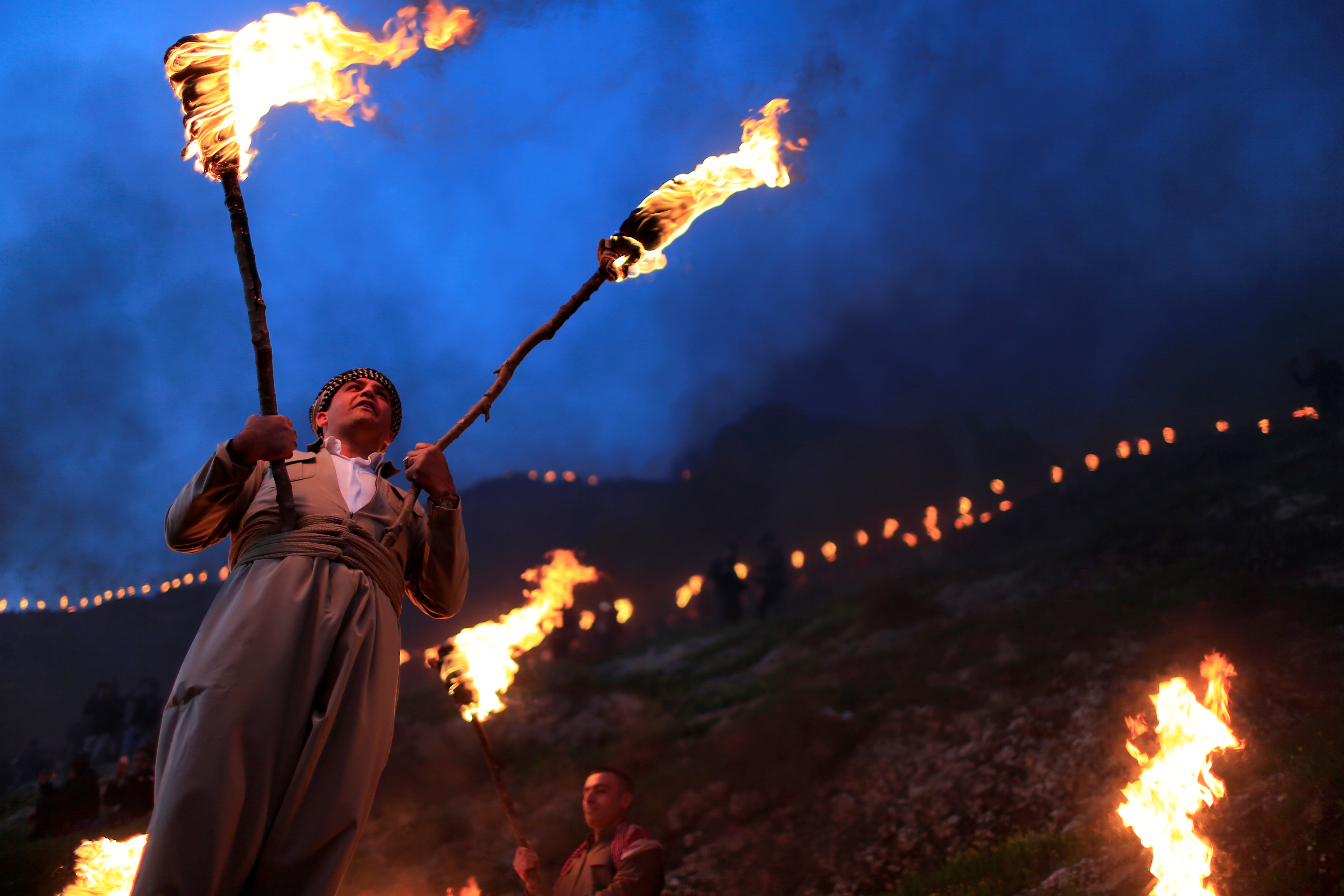 Jumping over fire
Chaharshanbe Suri, the jumping-over-fire ceremony, occurs on the eve of the Wednesday before Nowruz. Along with jumping over bonfires, people go door-to-door banging spoons to scare away bad luck and spirits.
It is rooted in the old Zoroastrian religious mourning festival, which started 10 days before Nowruz. The ancient ceremony was about venerating souls of past ancestors.
The version practised today is a popularized take on the ritual.
Fariborz Rahnamoon with the Zoroastrian Society of British Columbia said people in the ancient ceremony would carry lit torches up mountains and wait for the sun to rise to welcome the new year. He says some Kurdish people today still do that.
In places without mountains, he said, they would go on the rooftops and light a fire.
"Fire has always been a source of energy," said Rahnamoon. "When we light a fire, it is going up. It's always an aspiration to go higher and higher."
WATCH | Fariborz Rahnamoon with the Zoroastrian Society of B.C. explains the roots of the ancient festival:
Today, he said some people set bonfires in groups of three to symbolize "good thoughts, good words, good deeds" — the basic principles of Zoroastrianism. Other times, when space allows, he said, people set seven fires for the seven eternal laws of the religion.
As people jump over the fire, they say, "Zardie man az to; sorkhie to az man," which means "I give you my yellow; you give me your red colour." The idea is that the jumper takes good energy from the fire and leaves any negative energy behind.
Rahnamoon said in ancient times, this would never be said, as people then respected fire.
"But it's a nice festival, and people come together, come together in a positive way, jump over the fire, which is fine, although we wouldn't do it in the ancient days," he said.
Pre-pandemic, Iranians living in Vancouver would go to Ambleside Park for a huge celebration filled with music, dancing and massive bonfires. However, this year, like last, these celebrations have been cancelled.
Some are marking the occasion creatively, by jumping over small tea-light candles at home.
WATCH | Here are some examples of creative takes on fire jumping shared with CBC:
The haft-sin table
Perhaps the most visible ritual of Nowruz is the haft-sin table: a colourful arrangement of seven items that start with the letter "س," or "s" in Farsi.
The word haft (هفت) is Farsi for seven, and each item has symbolic meaning:
Seeb, apple, represents health and beauty.
Samano, a sweet paste made from wheat grass, symbolizes fertility and the sweetness of life.
Seer, garlic, represents medicine and health.
Somag, crushed sumac berries, symbolizes sunrise. Many say the colour of sumac reflects the colour of the sunrises in Dash-e Kavir, the Great Salt Desert in the middle of the Iranian Plateau.
Sengend, sweet dried fruit of the lotus tree or silverberry, represents love.
Serkeh, vinegar, symbolizes patience and age.
Sabzeh, sprouts, symbolizes rebirth. Many families grow lentils in a dish themselves ahead of Nowruz.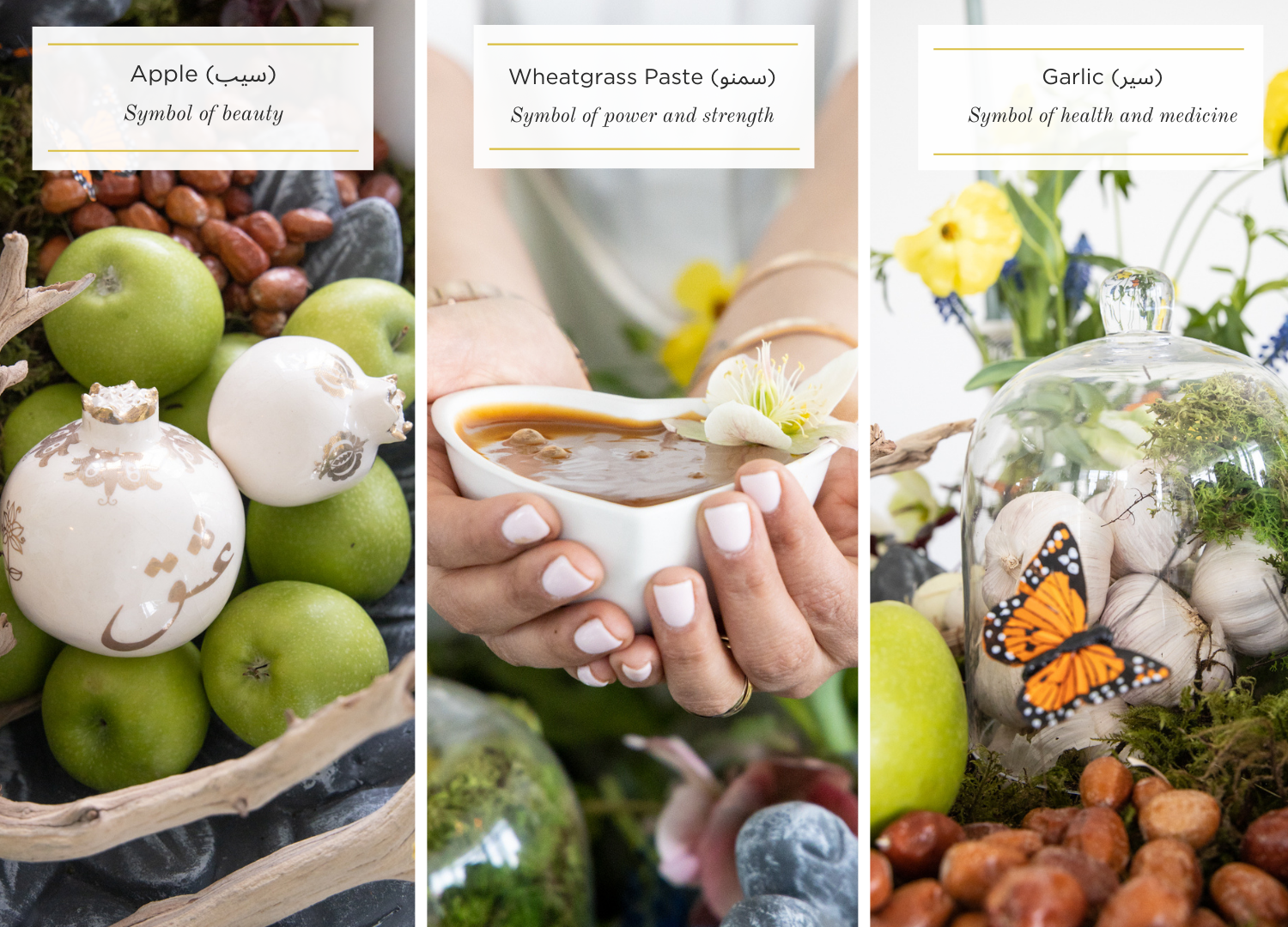 Then there are additional items that historians believe were adopted later, in the 16th or 17th centuries, such as goldfish, which represent life.
"We think the live goldfish was maybe from the time of the Safavids. It was very elite practice, like how many people could have a live goldfish kept at that time? But it became a bit more of a practice in the modern times," said Rezamand.
WATCH | Designer Jaleh Fotoohi shows the 7 symbolic items on her haft-sin table:
Many choose not to put out live goldfish. Event designer and floral artist Jaleh Fotoohi suggests using a ceramic goldfish made by an Iranian artist.
"It's just something that I have been avoiding in the past year to just not want to watch them die," said Fotoohi. Many goldfish don't last more than a week in their glass bowl.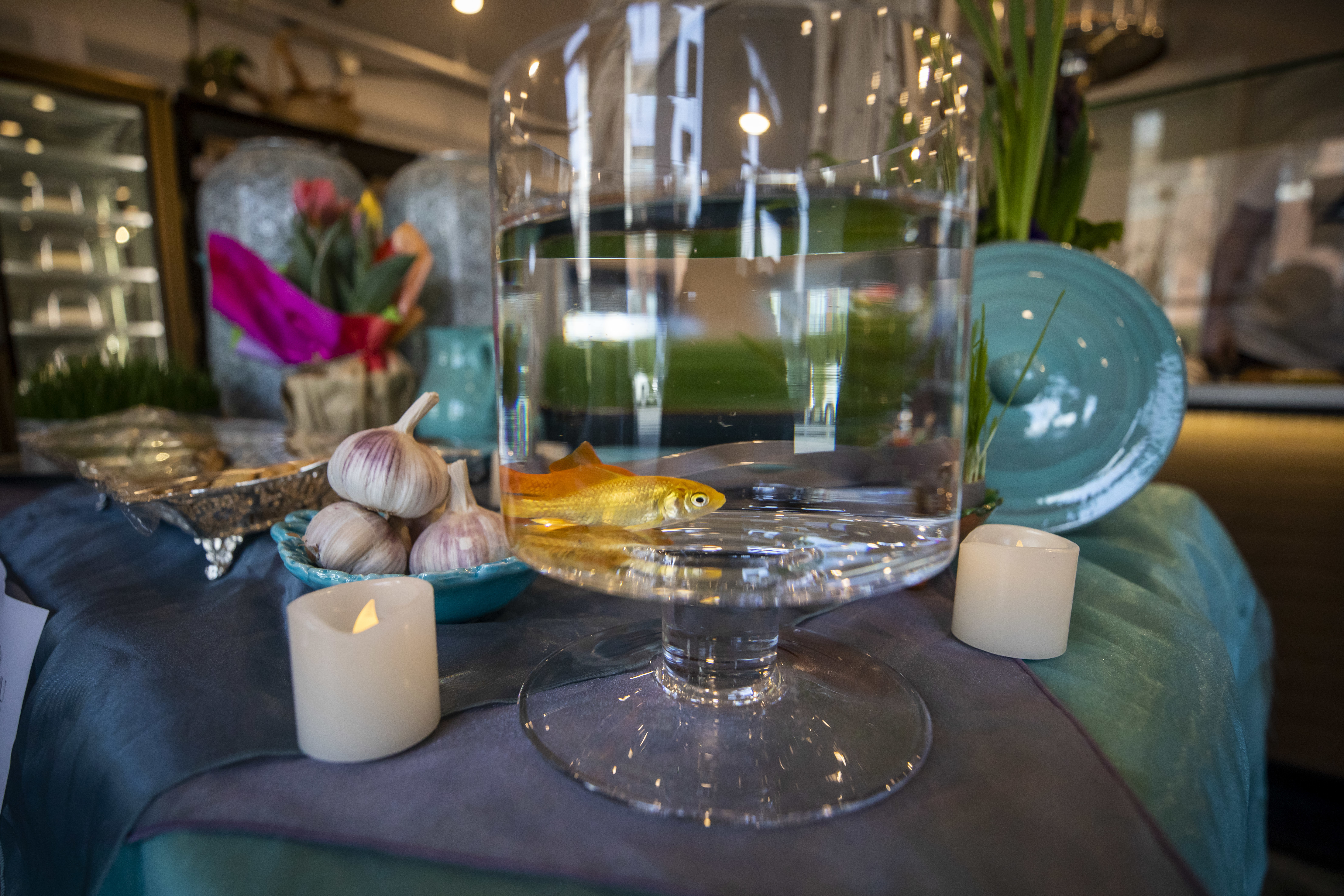 Fotoohi urges people to try to repurpose and reuse items each year as much as possible, in an effort to promote sustainability.
Other common items are a mirror, a book of poetry or a religious text, coins, candles, painted eggs and hyacinths.
Sweetness of life
It's also common to put out a platter of pastries to add sweetness to your life and for people to enjoy when they come over to visit.
"There's always a platter of special dried pastries because, remember, these are mostly desert … people where you couldn't have items that had moisture and water in it for very long without refrigeration," said Rezamand of the tradition behind the choice of sweet.
The most common pastries for Nowruz are Persian chickpea cookies, or nan-e nokhodchi, which are made from chickpea flour — so they're gluten-free, vegan and high in protein — and Persian rice cookies, or naan-e berenji, which are made from rice flour and have hints of rose water.
Traditionally, people used to make the pastries themselves at home, but today, most buy them from bakeries.

"It's quite time consuming to make the flour, and it takes almost 10 days to make it at home," said Amir Tavangar, owner of Saman Bakery in North Vancouver.
Tavangar said his bakery takes orders earlier in March and customizes the packaging of the pastries for customers, arranging them on platters or trays.
"It's symbolic, and there's a great number of not only Persians but other cultures like Afghanistan and other countries that do celebrate Nowruz," he said. "It's a common pastry throughout all these cultures."
WATCH | Amir Tavangar prepares the traditional treats served at Nowruz:
While visiting families won't be allowed this year because of the pandemic, Tavangar has actually seen an increase in orders. He is shipping pastries to the U.S. because of the sanctions the country placed on Iran.

"They can't get the ingredients that they used to get every year. So we are actually supplying them to Portland, Oregon, and ... California," he said.
During Nowruz, you gather around the haft-sin table to celebrate with your immediate family. Throughout the following 13 days, you start visiting family and friends, beginning with the elders, wishing them a prosperous new year and renewing relations. This is called Eid-didani, which loosely translates as new year visit.
It's traditional for older people to give money to the young. Often, they will slip it into a book, and the young ones have to open the pages to find it, as a symbol of good luck.
Traditional dishes
Nowruz celebrations are also steeped in culinary rituals.
It's common to make New Year dishes with family, so I asked my sister-in-law, Leila Toigo, to share her recipes.
"So much of our food is centred around family and sharing it with our family and nourishing one another," said Toigo, a Vancouver food blogger who runs the Instagram page @20fourcarrots.
"Two of the main dishes are something called kookoo sabzi, which is essentially a herbed frittata, and then sabzi polo ba mahi, which is a herbed rice with fish," said Toigo.
Traditionally, white fish is used, but Toigo has a West Coast spin on it.
"You can also serve it with salmon," she said. "I'm a first-generation Canadian and in sort of a homage to our roots here, we love to do a beautiful BBQ salmon."
WATCH | Leila Toigo prepares the traditional dishes served at Nowruz:
The herbs in both these dishes symbolize rebirth and regrowth. The eggs and fish in the recipes represent fertility.
"All of these flavours are tied to the natural world," she said. "And since Nowruz falls on the spring equinox, it's really a celebration of nature, life and rebirth."
Toigo learned her recipes from her grandmother and hopes to pass them down to her one-year-old daughter, Mila.
She's shared two of them with CBC News for you to try at home: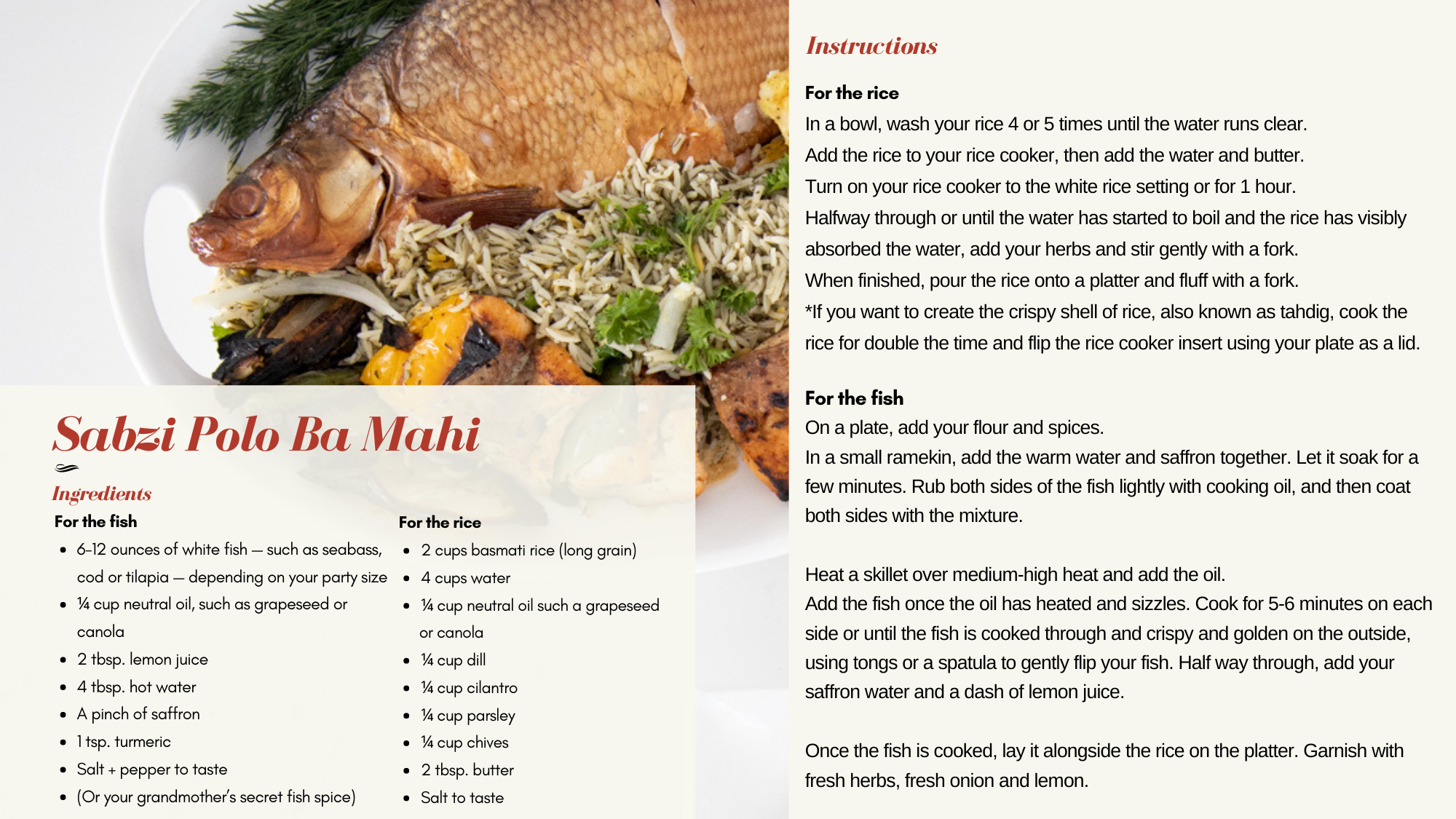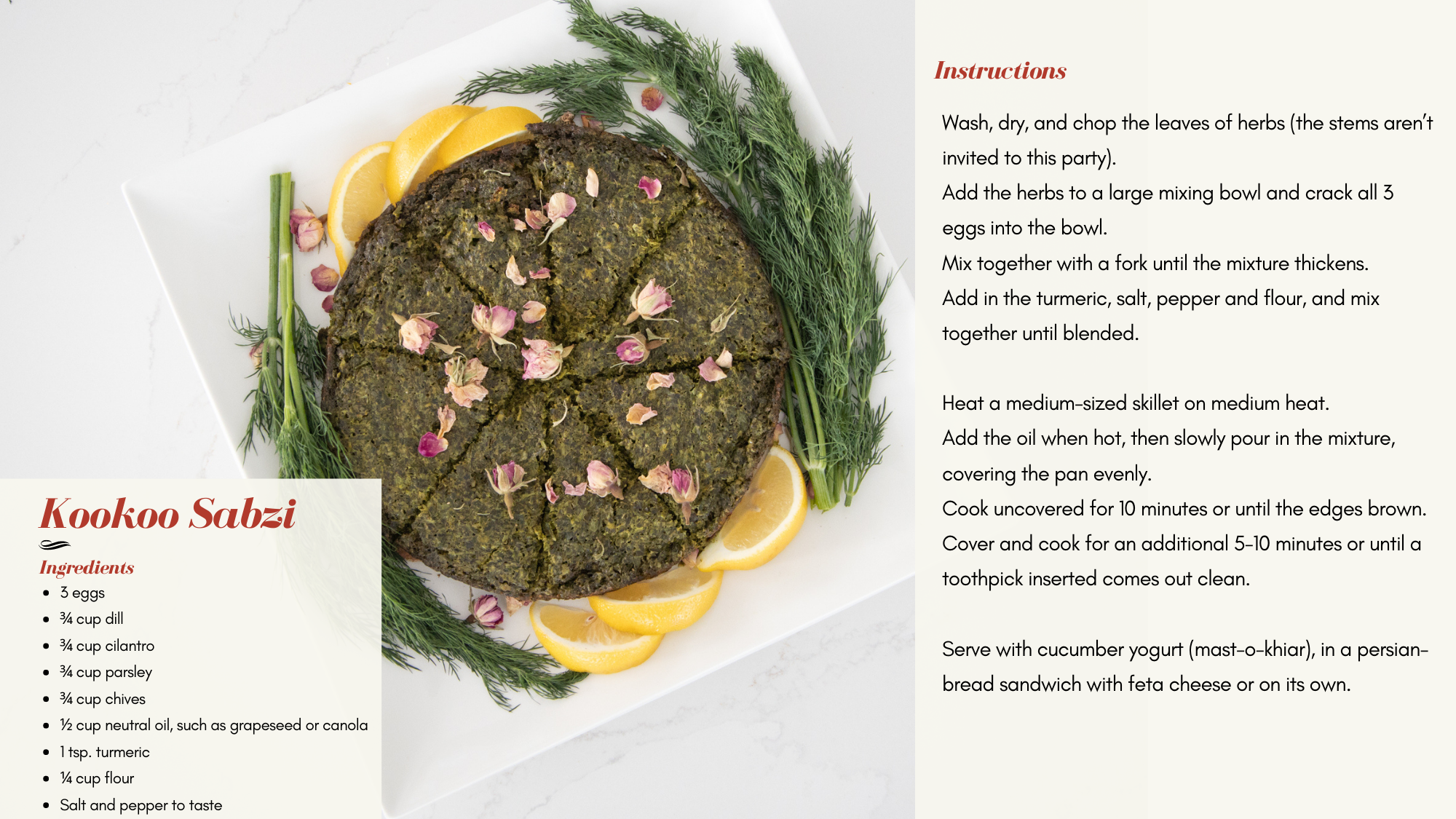 Sizdah Be-dar
The Nowruz festival and rituals last for 13 days, and on the last day, known as Sizdah Bedar, families spend the day outdoors, having a picnic as a way to pay tribute to nature.
It's considered a bad omen to stay indoors on this day. Other than spending the day in nature, some people visit cemeteries to honour their deceased relatives.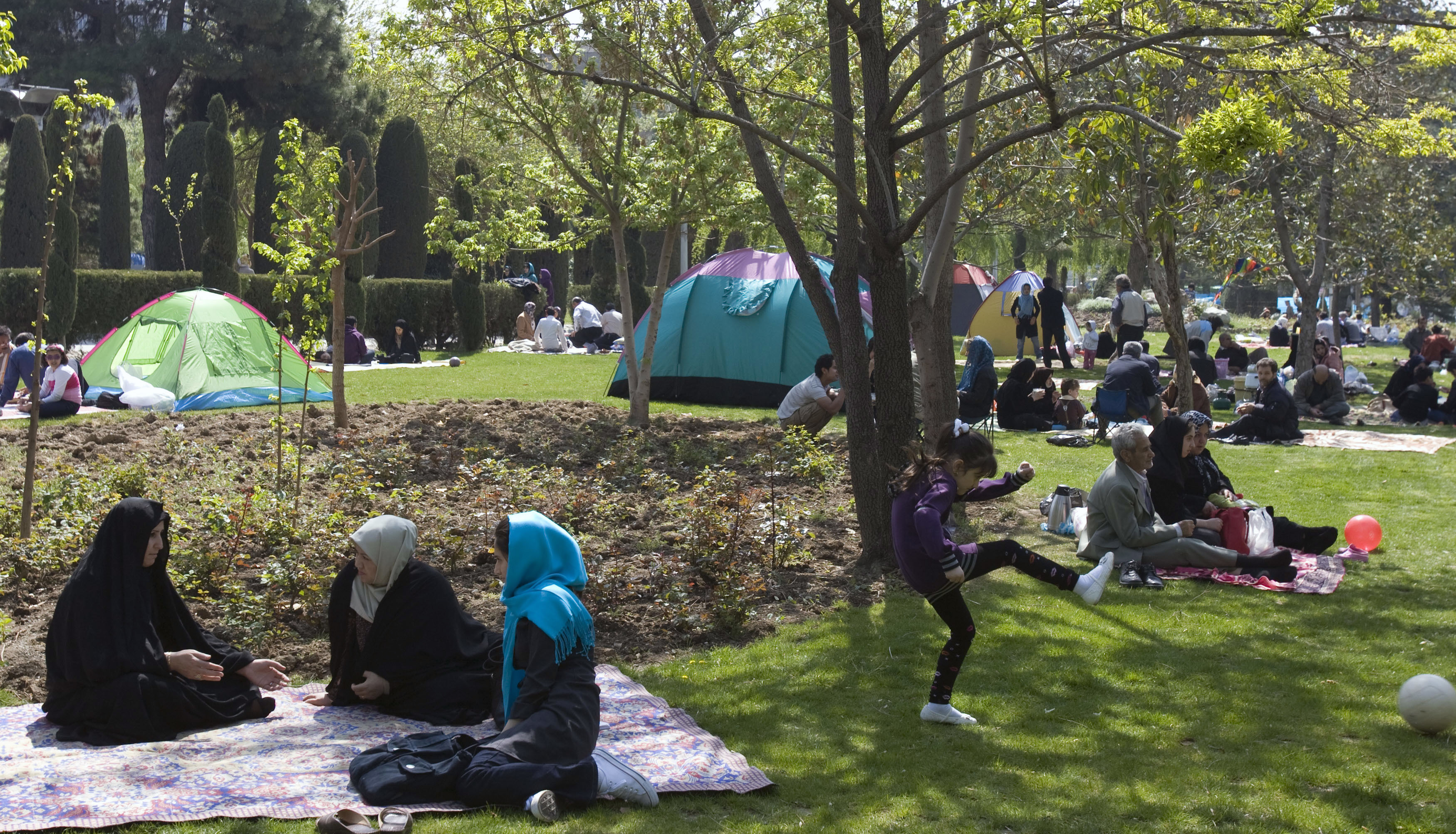 They bring out the sabzeh, or sprouts, that they grew at the beginning of Nowruz and throw them into a body of moving water.
They often tie knots in the grass or the sprouts and make a wish.
"Back then, people were a lot closer to nature," said Rezemand. "They were already living very close to nature. So this concept, it was more of an offering for, like, future prosperity of the harvest."
The family picnics are another a modern twist on an old ritual that shows how Iranians have adapted Nowruz celebrations as their lifestyles evolved over time.
نوروز مبارک - Nowruz Mobarak.