The root causes of homelessness are many and varied: poverty, injury, addiction, untreated mental illness, intergenerational trauma, colonialism, unaffordability, systemic failure and a lack of political will are among them.
Inevitably, in Vancouver, those factors and people experiencing homelessness come together in parks and other public spaces.
Encampments that begin as well intentioned places for people with nowhere else to go deteriorate into unhealthy, dangerous and — to outsiders — unsightly squats. Vancouver's Strathcona Park is the latest in a long list of places to follow this well worn template.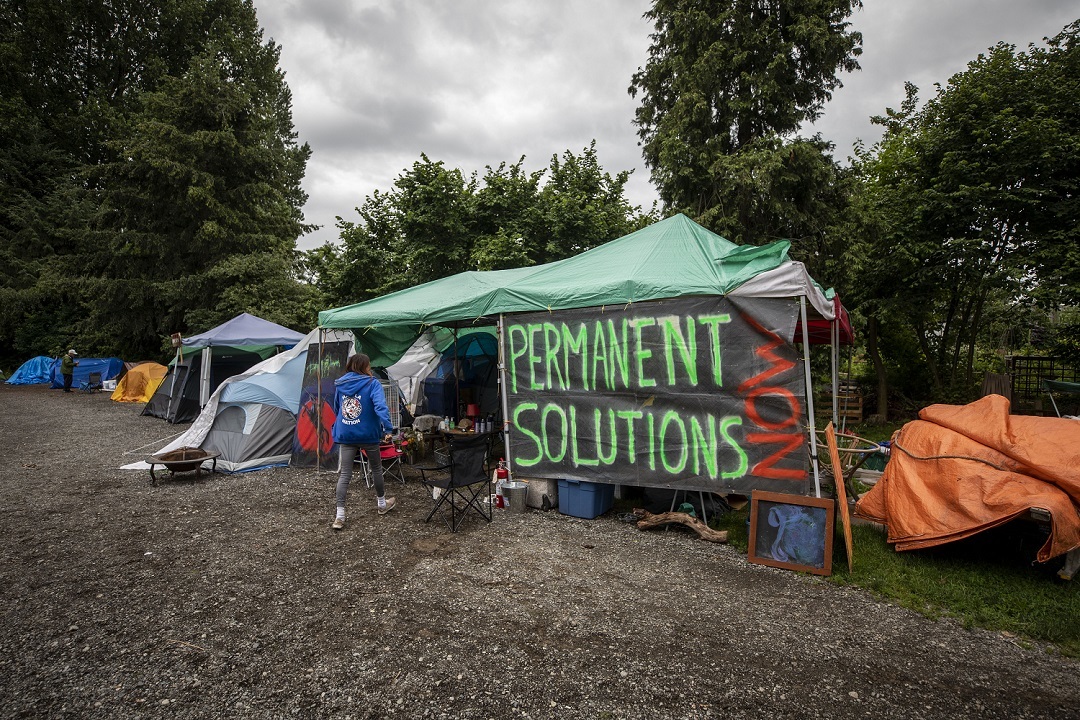 It is a rare dry January day in Vancouver's Strathcona Park — a welcome break from the seemingly endless rain that has pelted the homeless encampment in the city's East Side for weeks, turning it into a pit of muck and wet garbage.
In the winter sunshine, the camp is a flurry of activity.
Bent tent poles and empty propane canisters clatter against steel as a front-end loader drops abandoned camping gear into a dumpster. Construction noises come from the perimeter of the park, where employees from B.C. Housing and the city are installing washrooms and a warming tent after people living in parked vehicles there were cleared out the week prior.
After seven months of deteriorating conditions, some basic, albeit temporary, services have finally arrived for the roughly 200 campers sleeping on site.
"It's vital for neighbours and for the people in the encampment to know we have not abandoned them," B.C. Housing Minister David Eby would tell me a few days later on CBC's The Early Edition.
Eby said the province plans to have enough indoor spaces for campers to relocate to by the end of April, adding that hundreds of units of supported housing should be available in 12 to 24 months.
"We are moving as quickly as we can to get people indoors, and not just a mat on the floor," said Eby.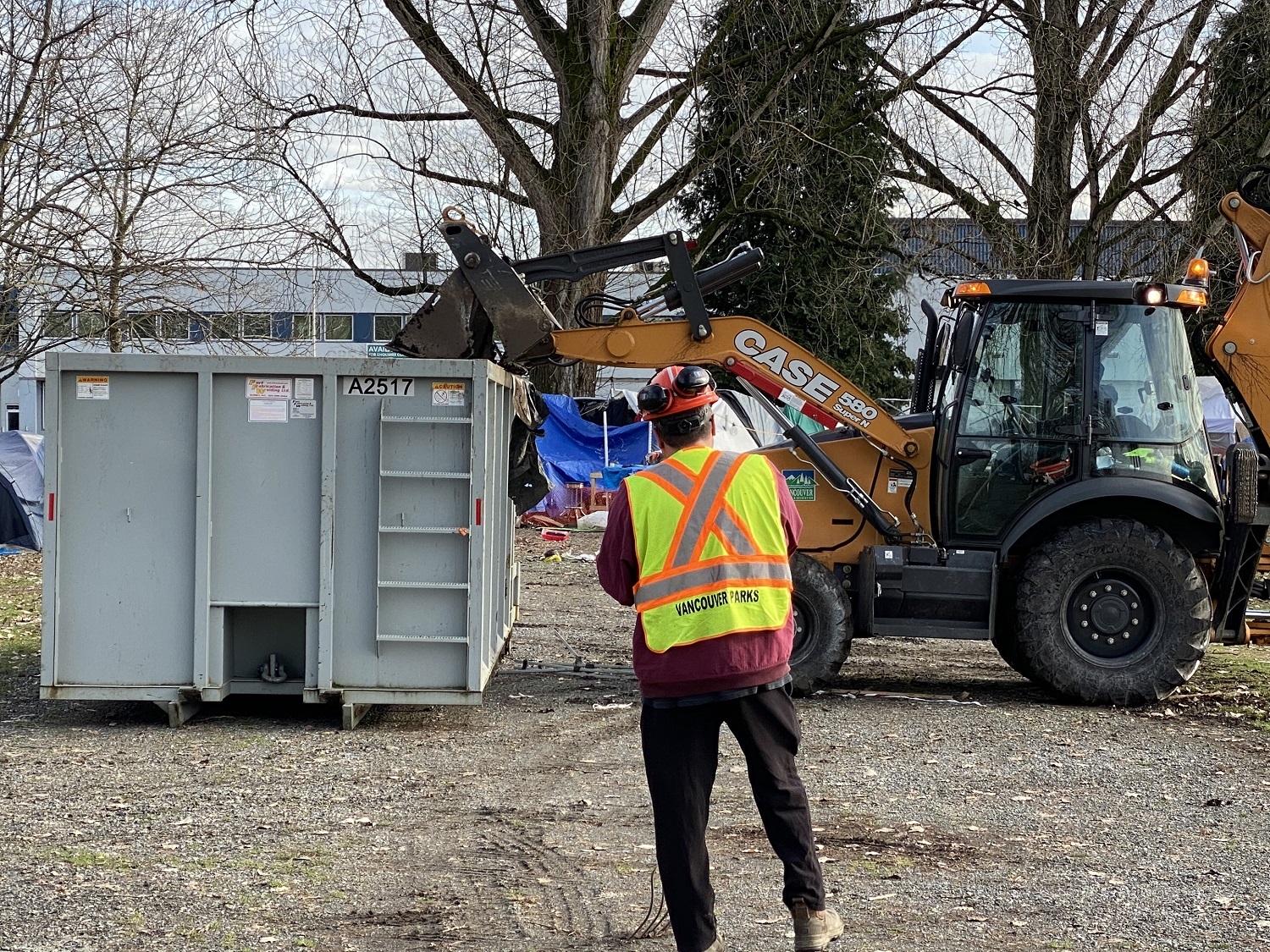 In the seven months since tents popped up at Strathcona Park, Eby is the first politician to provide a concrete timeline as to when campers could be moved indoors. City officials took until December to release a help strategy and until January to install hygiene and heat facilities.
In the meantime, as the camp grew, so too did the piles of garbage, police presence in the neighbourhood, and the fear of a deadly virus.
Now, as community tensions rise and temperatures drop, people will have to make do with makeshift homes and the promise of spring shelter.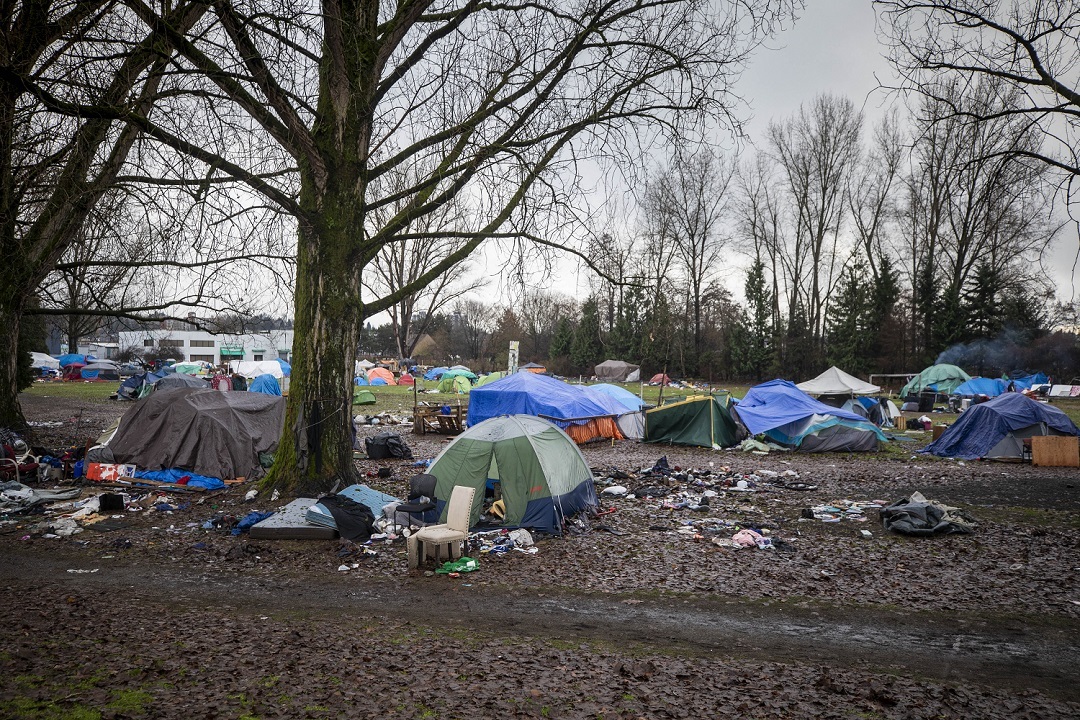 The Strathcona Park encampment appeared on June 16, 2020, after campers were initially ordered out of Oppenheimer Park in the Downtown Eastside in May. They relocated to Port of Vancouver land before the port authority sought an injunction and 46 campers were arrested. The migration south to the Strathcona neighbourhood followed.
My first visit to the encampment was on June 17.
Tents were being set up next to the community garden as an ad-hoc kitchen was being installed on the tennis courts. A volunteer culinary school graduate who identified herself as Makita was preparing donated food.
"We're doing over 400 meals a day ... It's a 24-hour kitchen," she said.
Beside the kitchen, a fire burned in a metal enclosure overseen by Veronica, an Anishinaabe woman who identifies herself as the head firekeeper. She said the group had relocated because they wanted a place where they didn't have to move their tents daily.
"People will come to a sense of safety and security and community," she said.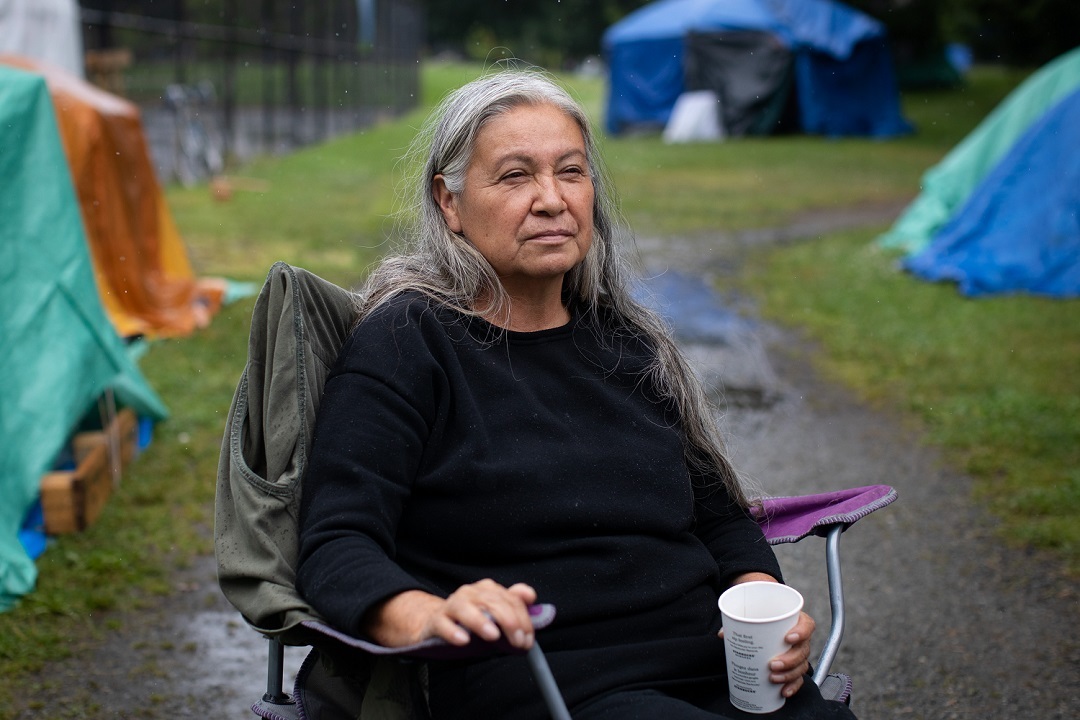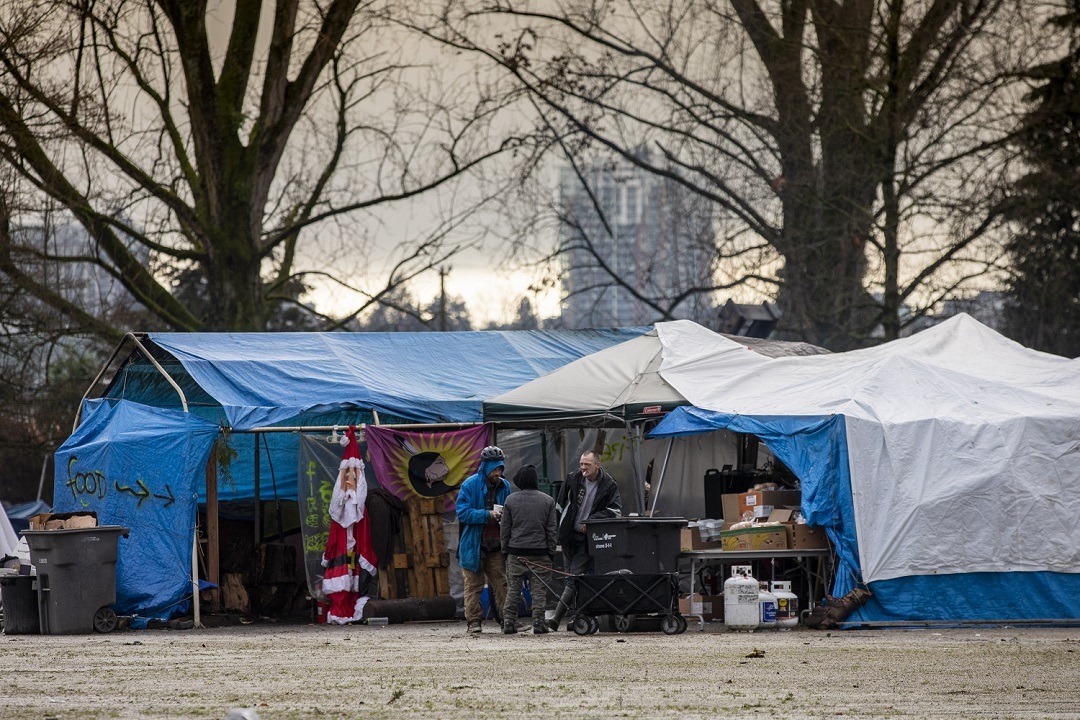 The camp has been christened "Camp KT" as a dig against Vancouver Mayor Kennedy Stewart and Prime Minister Justin Trudeau, two leaders who camp organizers consider responsible for the city's homeless crisis.
Coun. Pete Fry, joining me on The Early Edition in January, said a "sort of protest leadership" created the Strathcona encampment in the first place and he believes they have allowed conditions to worsen and blocked outreach workers and first responders from accessing the park.
Fiona York, a community advocate involved in park politics, said Fry's narrative about "protest leadership" is false.
"There's never been that idea that it's an activist camp … everybody wants the best for all the residents," York said during a Jan. 18 interview.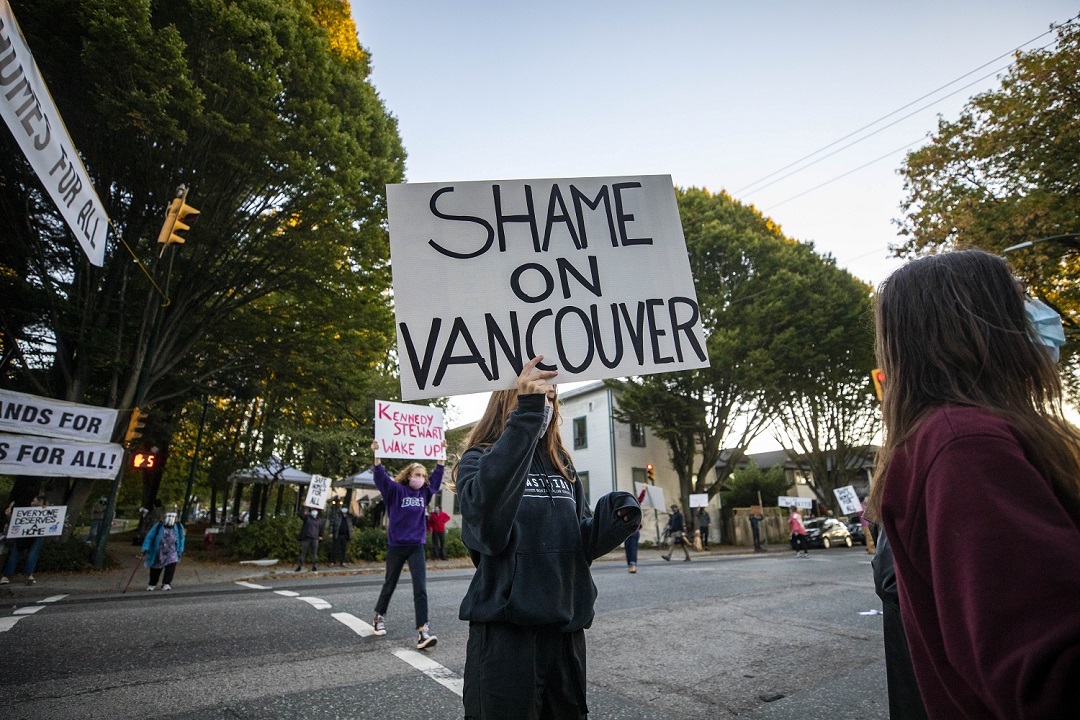 I've visited many times over the past seven months, sometimes talking to people, sometimes just passing through. It wasn't long before the once orderly grouping of tents grew to overtake almost all corners of the place, some of the tents with dangerous stovepipes poking through.
On the edge of the park closest to Prior Street, a separate cluster of tents and tarps eventually popped up, surrounded by furniture, bikes and various household items.
As concern in the neighbourhood grew, police stepped up patrols in the residential areas. And the concern appears warranted.
In September, Vancouver police say a man lay unresponsive in the park and ignored for up to 12 hours after a serious assault. In October, a man was stabbed inside a tent and found wrapped in a blood-soaked towel at a nearby intersection.
In December, police found two bodies in one week — one outside a tent near the running track and one inside a parked RV. A week after that, the camp was rocked by an explosion and fire that ripped through a makeshift shelter.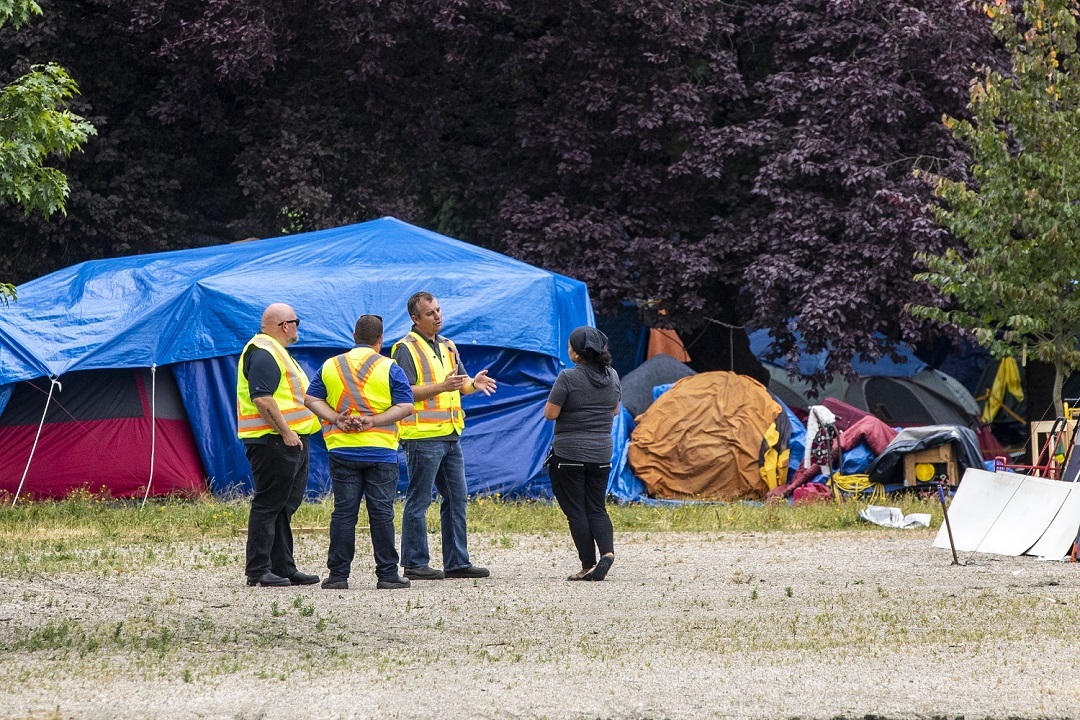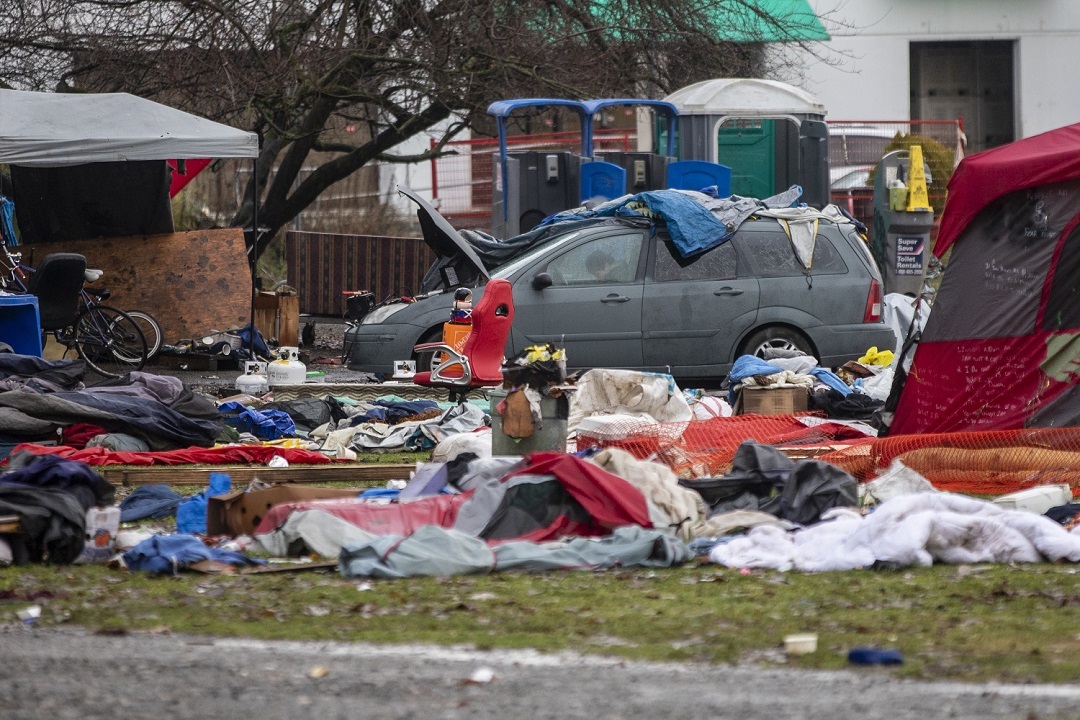 In the first month of the new year, the city and B.C. Housing put a metal fence around a group of tents to delineate the encampment from the rest of the park — the plan being that as tenters find homes, the area outside the fence will be reclaimed.
Park Board chair Camil Dumont said there is a lack of green space in the area and while he feels for campers who have nowhere else to go, he also commiserates with community members who miss their local park.
"It's pretty heartbreaking. I'm certainly sensitive to the plight of the neighbourhood," Dumont told CBC.
He welcomed Eby's announcement about finding spaces indoors for everyone by the end of April.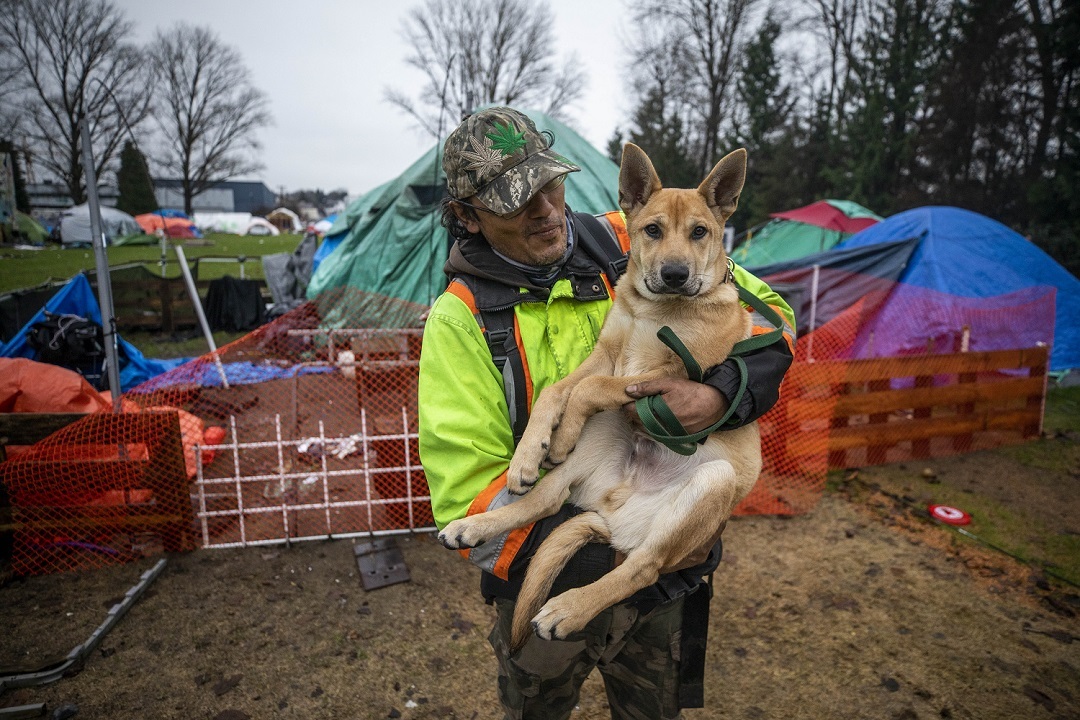 William and Honey Tuperowski were evicted from their apartment in Surrey six months ago and have been homeless campers ever since. They can't afford another place, especially anywhere where they would be allowed to keep their dog.
The Tuperowskis tell me standards of living at the camp have gone downhill since they first arrived.
"There was regular laundry service, showers and food deliveries … now it seems that everything's been abandoned," said William.
Honey's biggest concern is the rats.
William says someone from B.C. Housing offered to help them fill out some forms but told them they had no guarantee of finding a home.
Mayor Stewart blamed the homelessness on a "chronic underinvestment" in housing for people making less than $50,000 a year.

"It's really a symptom of a larger problem," he told the CBC in an interview on Jan. 15.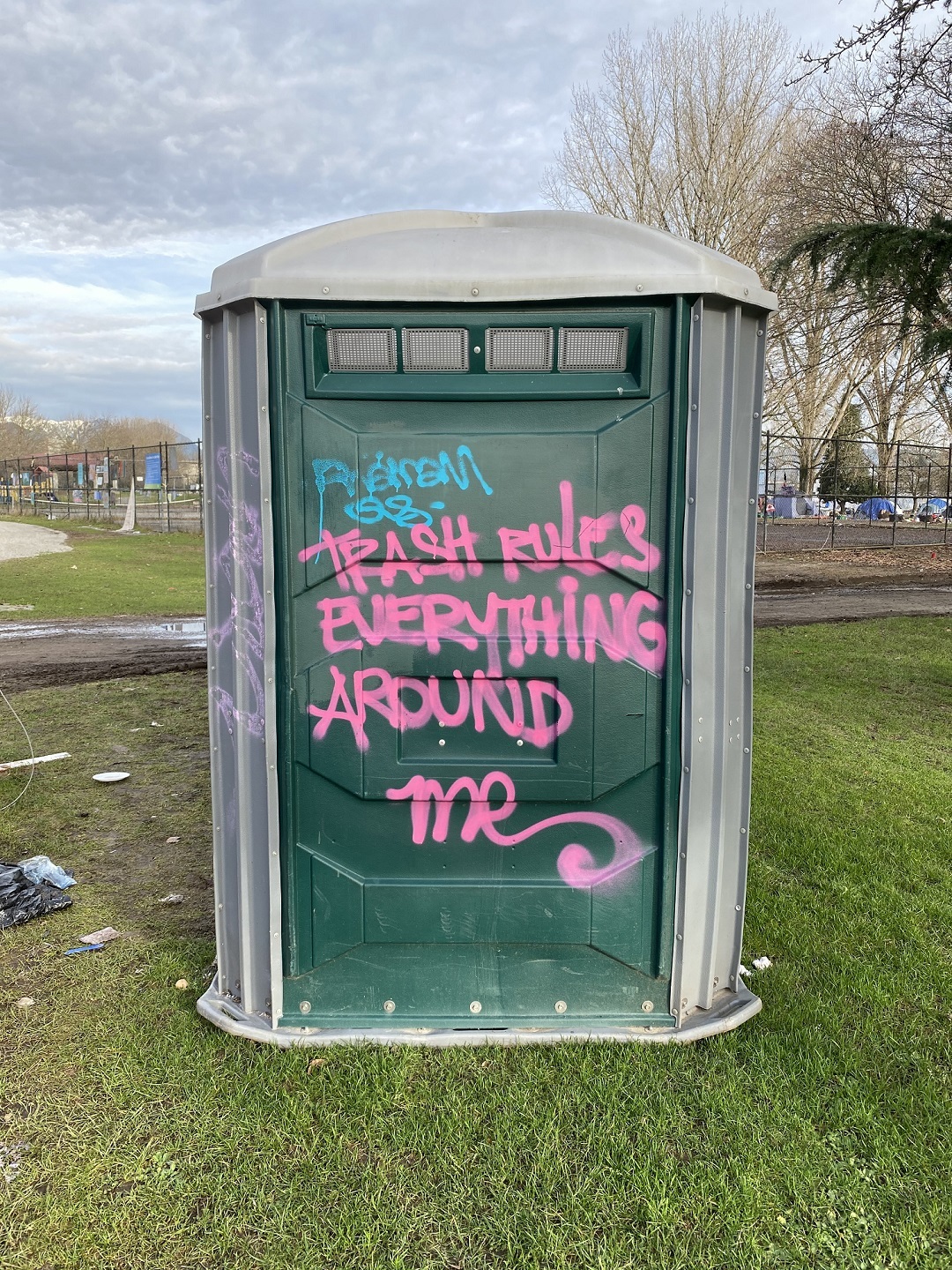 Stewart said city council did what it could to allocate money to help, but that only recently did the federal government start "putting their money where their mouth is."
Stewart said he is happy to hear about Eby's April timeline and, while he says it shouldn't have taken a pandemic for action to happen, he hopes that homeless encampments will one day be a "bad memory" for Vancouverites.
For 78-year-old Paul Mocharski, who has spent the better part of the past decade homeless and the better part of the past seven months living under a tarp tied to a park tree, those memories will be hard to erase.
"How is it possible that in seven years' time there's no housing for me?" said Mocharski.
I ask him how he's holding up and he answers in a single word: "Miserable."