In a normal year, tourists to Ontario's Niagara region would spend about $2.4 billion at the area's close to 3,000 businesses.
But 2020 isn't normal.
"Our businesses suffered revenue losses of 95 per cent," Janice Thomson, CEO of Niagara Falls Tourism, said of the toll of the coronavirus pandemic. "It's heartbreaking, because it impacted the lives of so many."
Niagara Falls Mayor Jim Diodati told CBC News the pandemic has cost about 98 per cent of the 40,000 people who work in Niagara's tourism sector their jobs at area businesses such as hotels, the Fallsview Casino, the campy attractions on Clifton Hill and more.

The concentration of tourism jobs relative to total jobs in the Niagara region is 1.7 times that of Canada, according to Niagara Economic Development, a nonprofit organization focused on growing business in the region. The area boasts more than 1,200 full-service restaurants and 300 places to stay.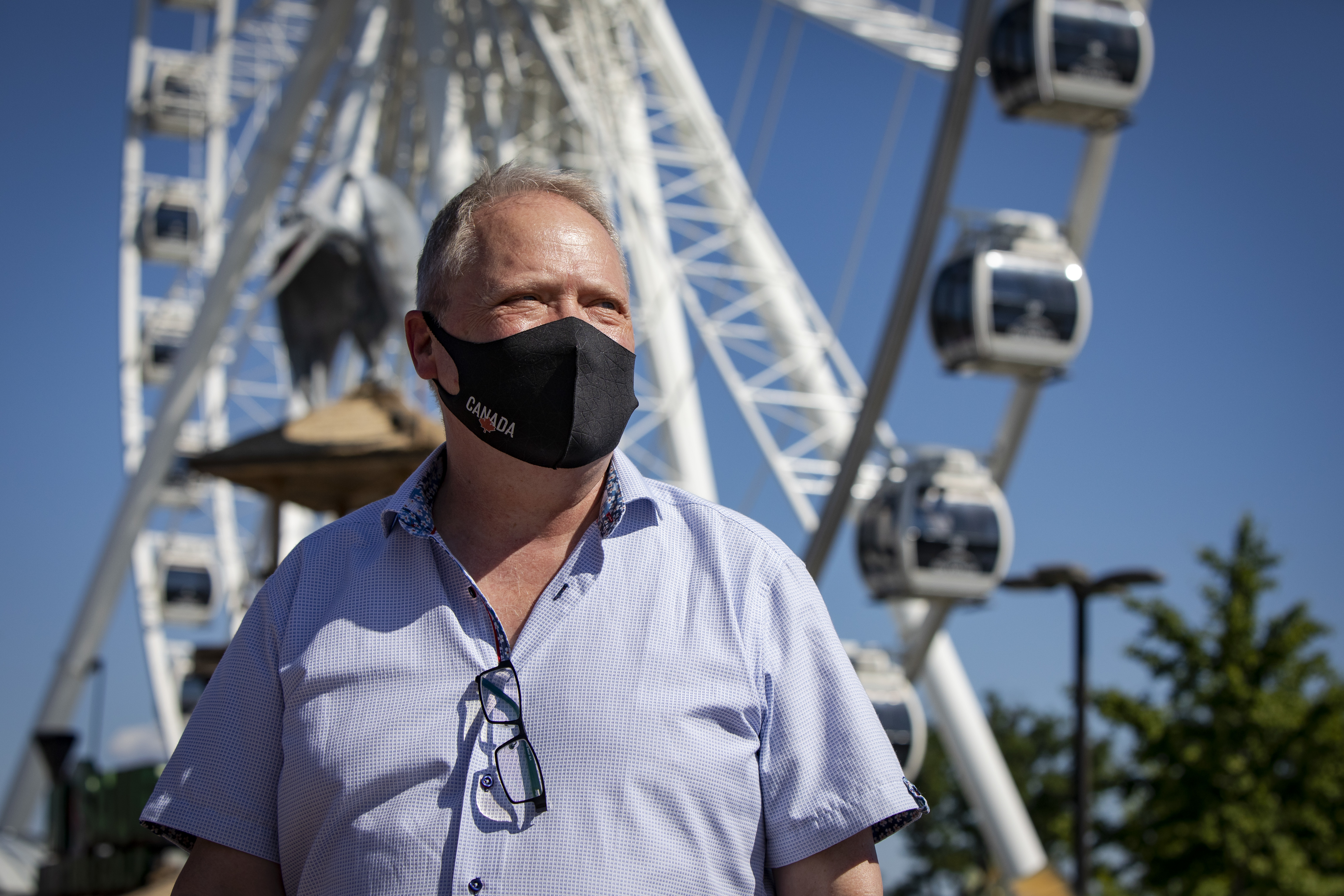 While Americans and other international visitors historically account for a third of business, travel restrictions and border closures have changed all that.
The region hopes Canada Day will spark a tourism comeback among Canadians, and Niagara Falls Tourism is hoping to lure them with a pandemic-inspired promise: "safe to play and safe to stay."
CBC News talked to several businesses about how they hope to recover from COVID-19.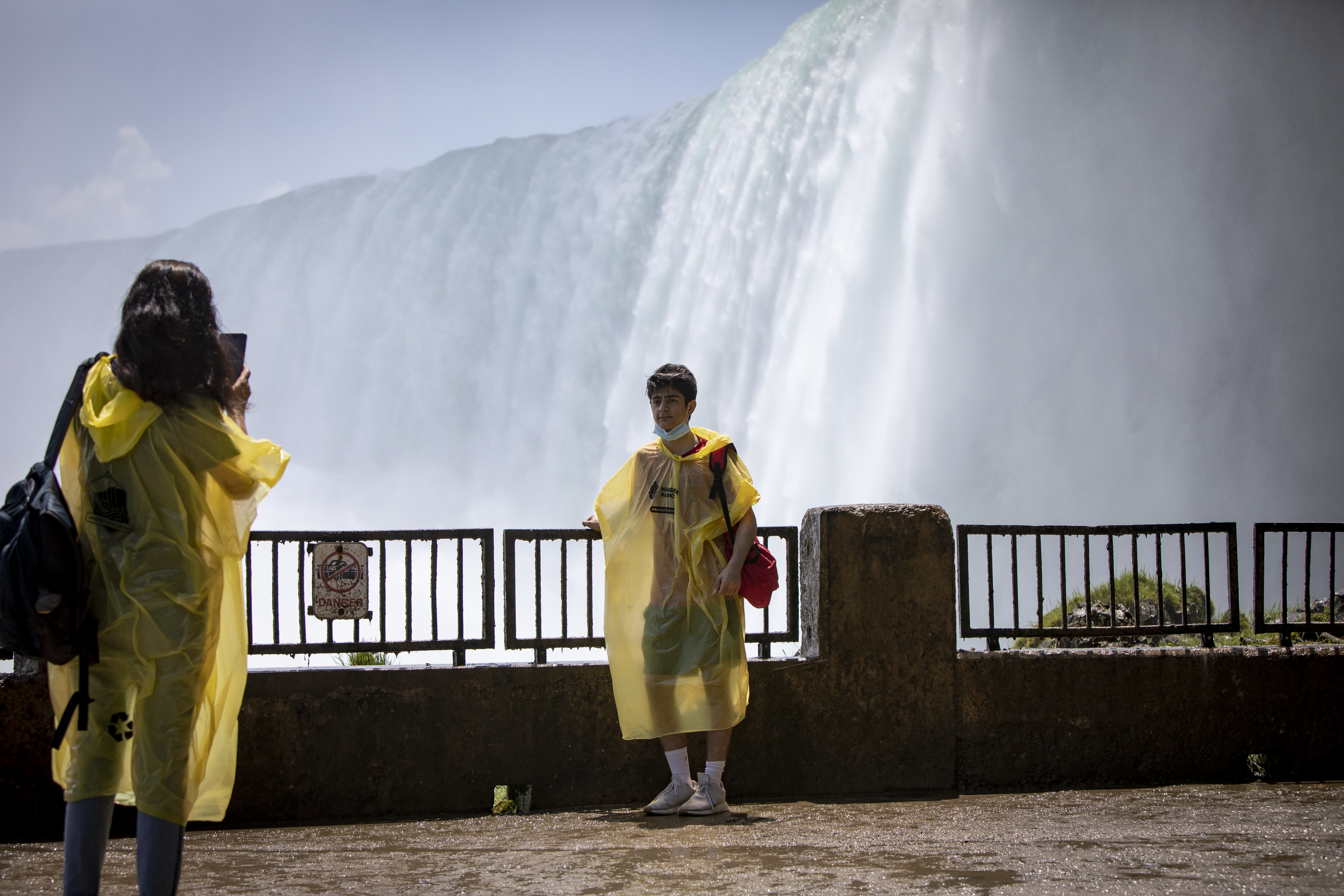 Parks and natural wonders
Niagara Falls, Canada's most-popular natural attraction, welcomes 12 million tourists a year while another two million people visit the Niagara region, which is well known for its orchards, wineries, hiking trails and scenic vistas.
The Niagara Parks Commission maintains most of the region's natural areas and heritage sites, as well as many of its services. It also operates attractions, golf courses and restaurants.
The commission doesn't receive government funding and relies on visitors to survive. Last year, it hit a revenue high of $127.3 million.
The impact of COVID-19 has been dramatic, said CEO David Adames.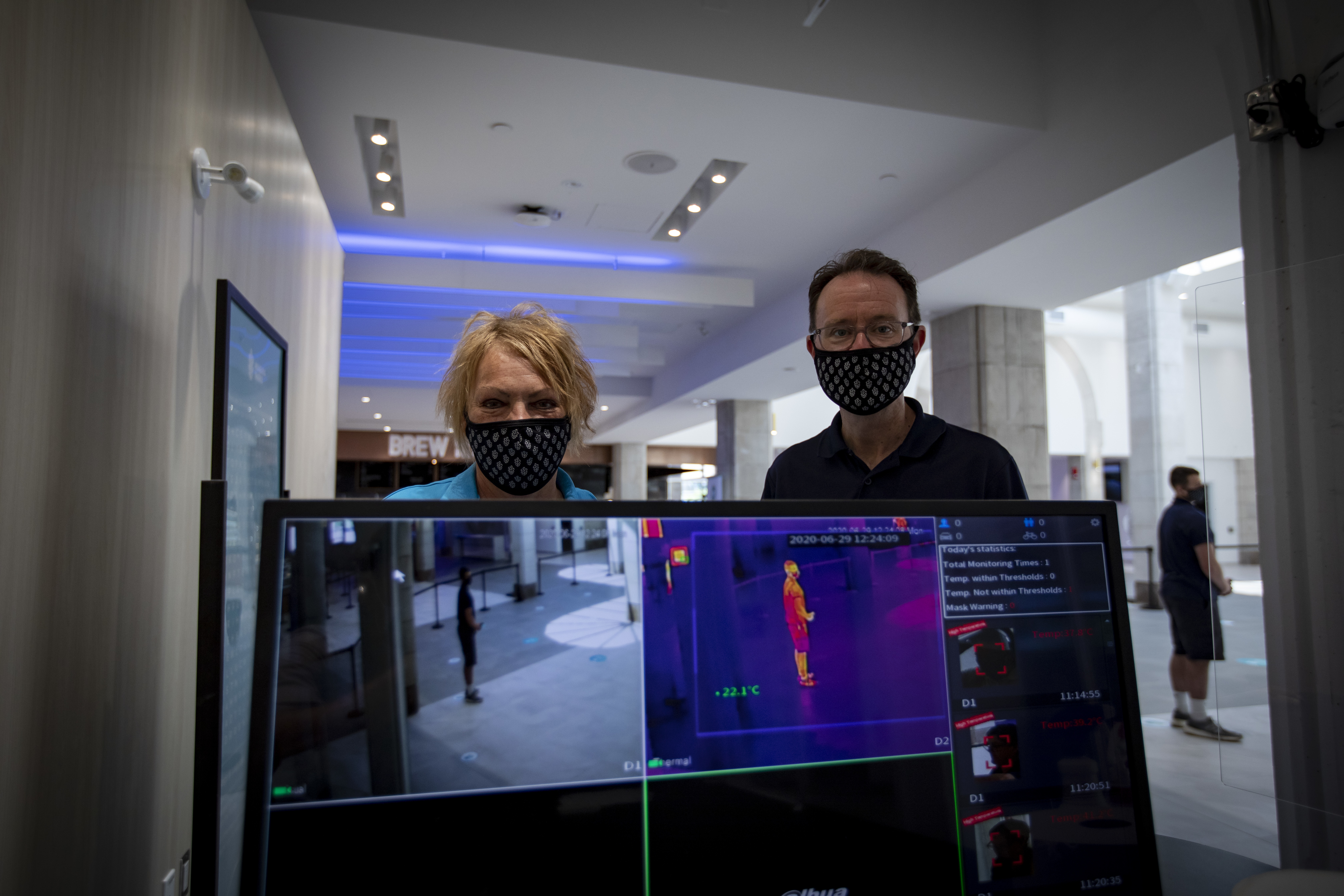 The months of April, May and June brought the commission $5.6 million in profit in 2019.
But for the same three months in 2020, Adames forecasts a loss of $7.6 million on account of the lockdowns that have kept people confined to their homes during the pandemic.
The commission is using a line of credit to pay bills. "It will take us a couple of years to recover," Adames said.
At summer's peak in 2019 it had 1,800 workers, this year, it'll be just under 900, with most lost positions being student jobs. All parks staff will be required to wear masks, as will guests visiting attractions.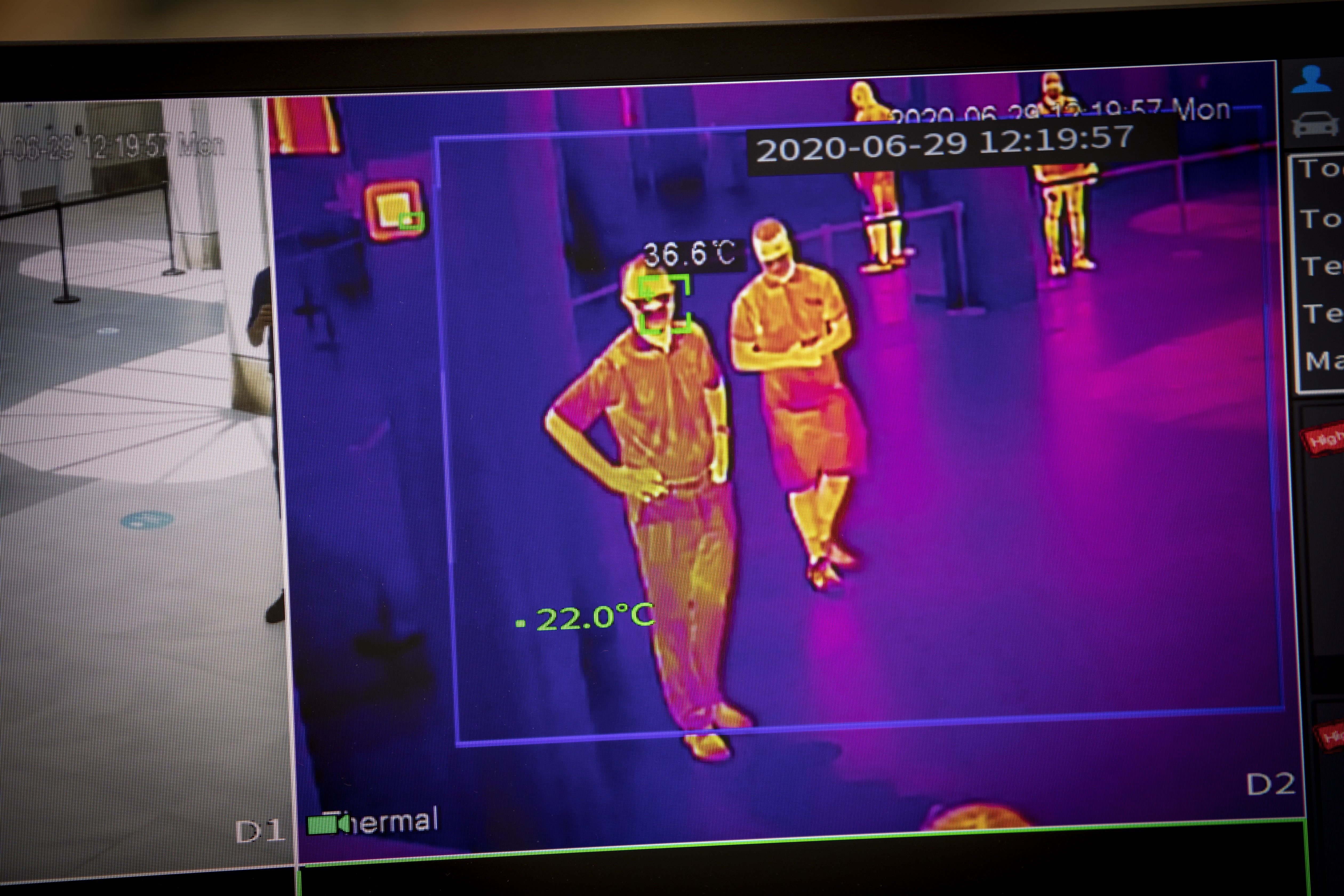 Visitors' hands will be sprayed with sanitizer, and the parks commission will reduced the capacity at its sites to ensure physical distancing.
At the Journey Behind the Falls attraction, which allows people to view the falls from a series of observation decks and tunnels at the foot of and behind the falls, a thermal camera has been installed to scan visitors' temperatures before entry. Those with high readings will be stopped and interviewed.
Adames says the measures are "things that people will want to see and expect to see." He hopes they'll keep people safe and make them feel at ease so they stay and spend.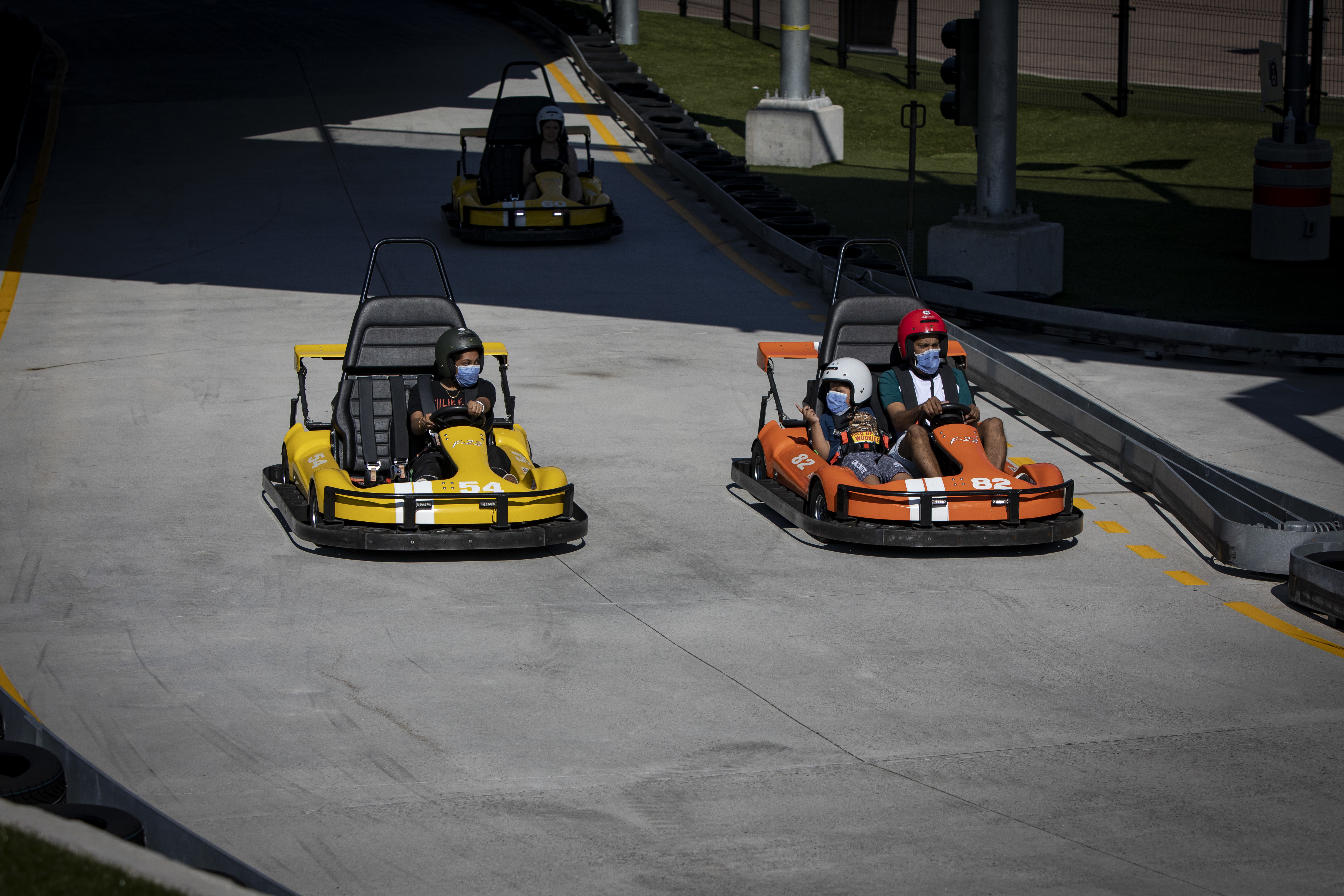 Tours and attractions
There are more than 300 businesses in Niagara built around amusement or recreation activities, including a boat ride into the waterfall's spray.
Hornblower Niagara Cruises vice-president Mory DiMaurizio is eager for his Canada Day launch, even though he's limiting his 700-passenger boats to half capacity.
His customers will have to wear masks, have their temperatures read and accept hand sanitizer before boarding.
DiMaurizio will have half his normal staff, but he's not expecting to bring in half his normal revenue.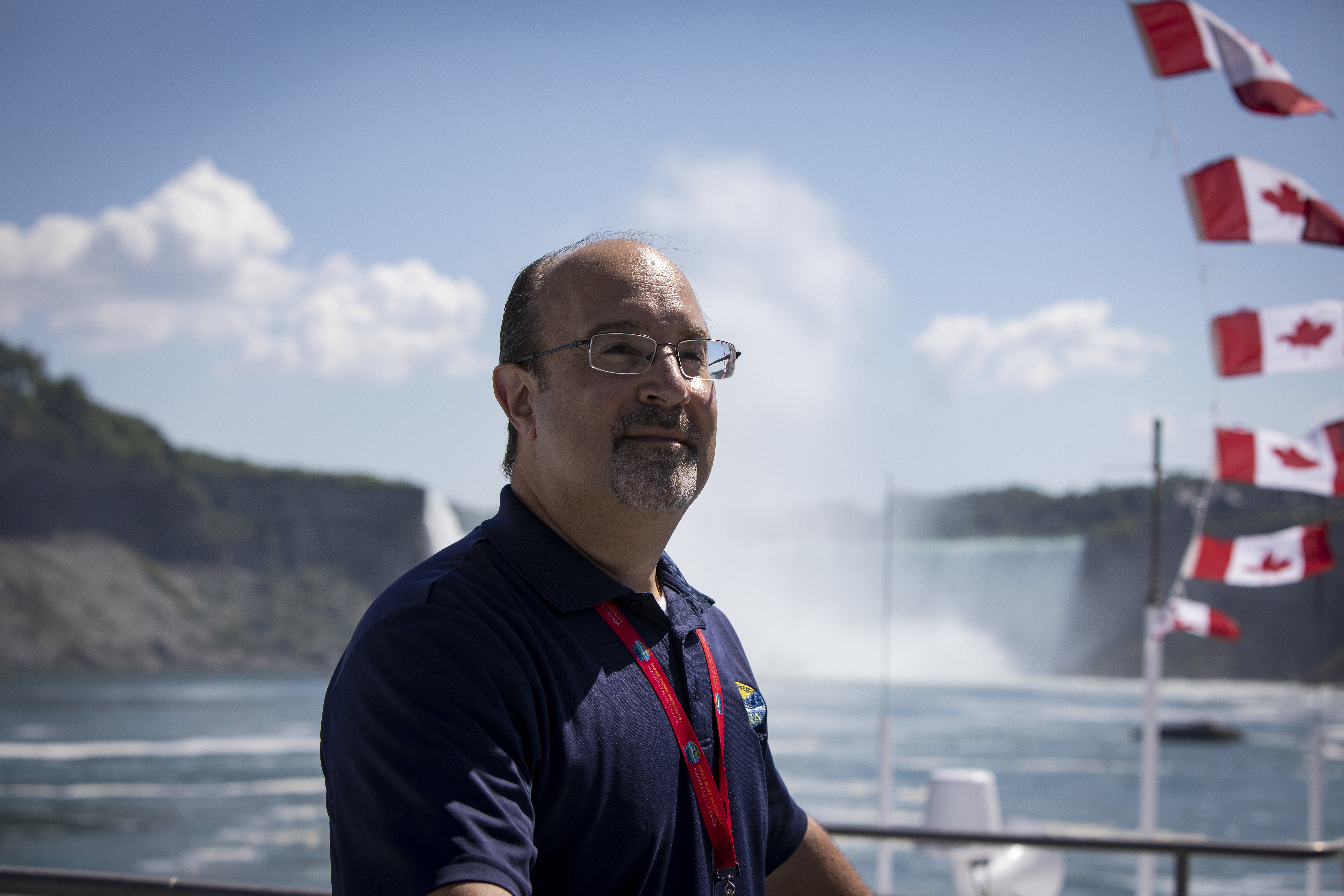 "If we get 50 per cent capacity, I'll be thrilled," he said. "I think it's gonna be something less than that, perhaps 30 per cent."

Nearby, on Clifton Hill, the Great Canadian Midway amusement park and Zombie Attack adventure ride remain closed because the operator says they're not ready to meet current safety protocols.
But the strip's top three draws — the Niagara SkyWheel, Dinosaur Adventure Mini Golf and the Niagara Speedway go-kart track — have been opened. A custom-built machine sanitizes go-kart helmets between rides.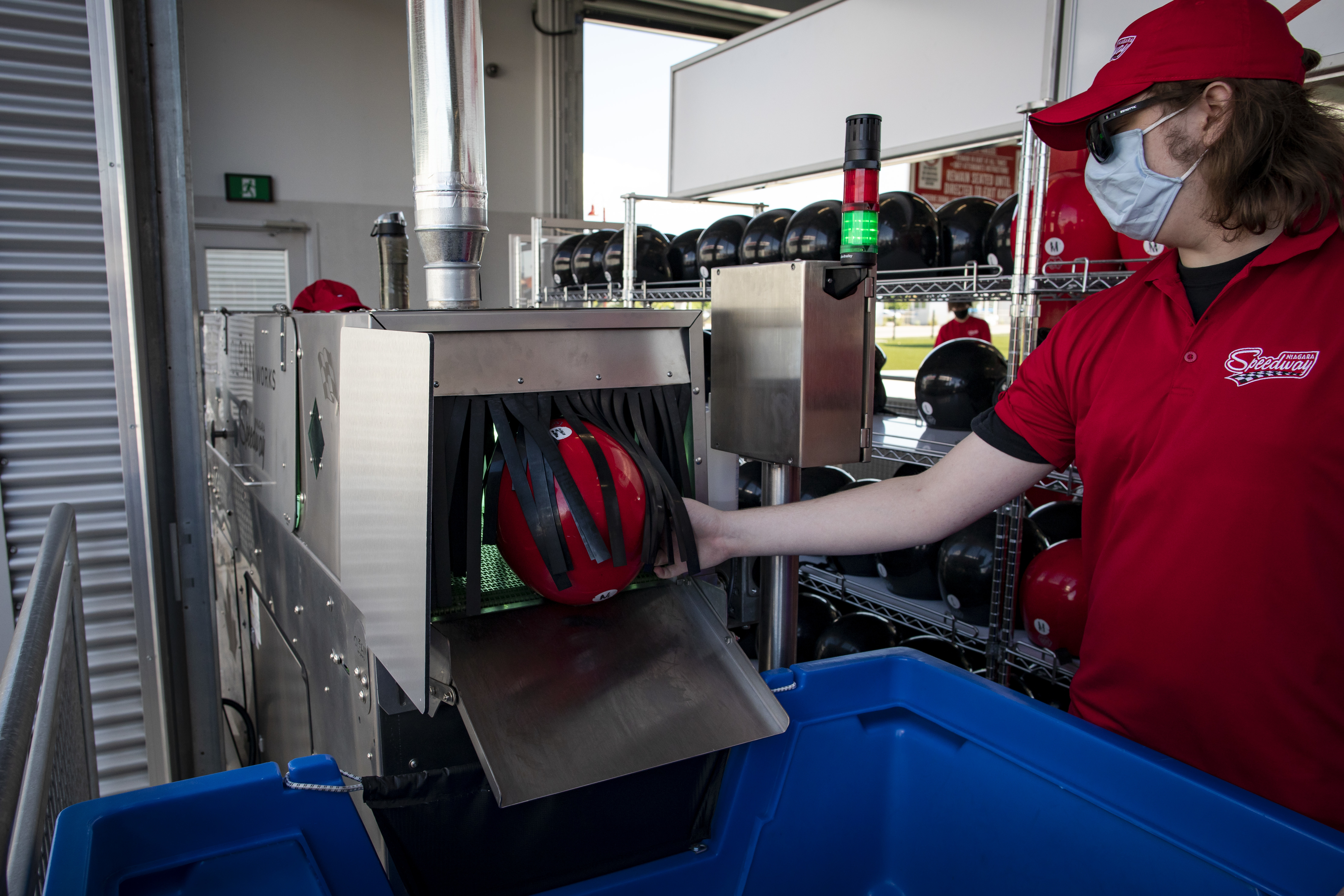 Joel Noden, Clifton Hill's marketing director, says he's happy to be open again, even if visitors may be hesitant.
"If it takes them a little longer to gain that trust in what we're doing, then so be it," he said.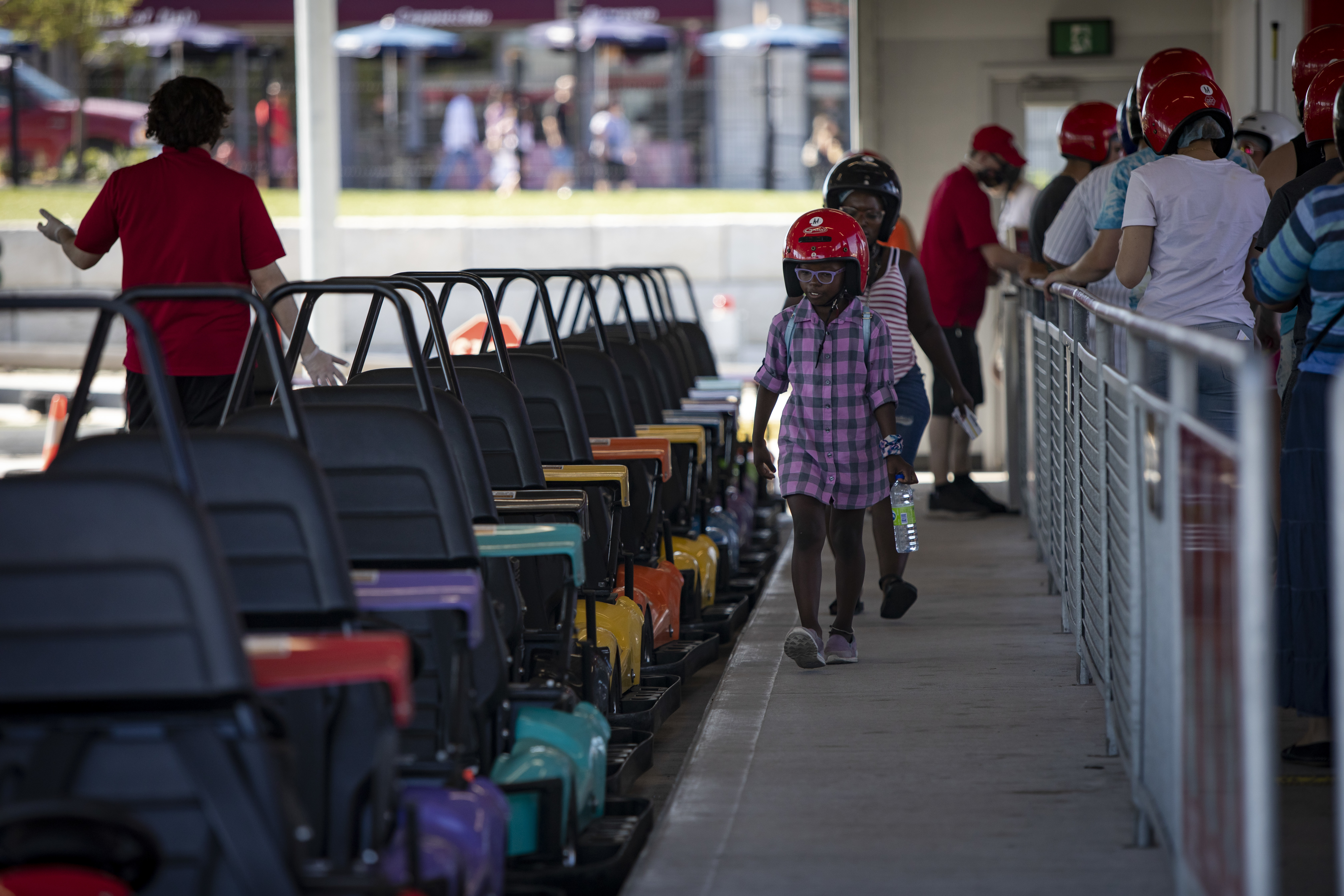 Anna Pierce, vice-president and general manager of Niagara Helicopters, feels more urgency. She needs business to pick up.
The company had to lay off 18 people — almost 60 per cent of its staff. Two pilots will be leading sightseeing flights this summer rather than six.
"We thought it was bad with SARS. That was nothing compared to what this actually did," she said. "And it ain't over."
Pierce is hoping to reach 50 per cent of last year's sales, but 80 per cent of her customer base usually comes from outside Canada. It will be difficult in light of travel restrictions and the fact Canada's border with the U.S. remains closed.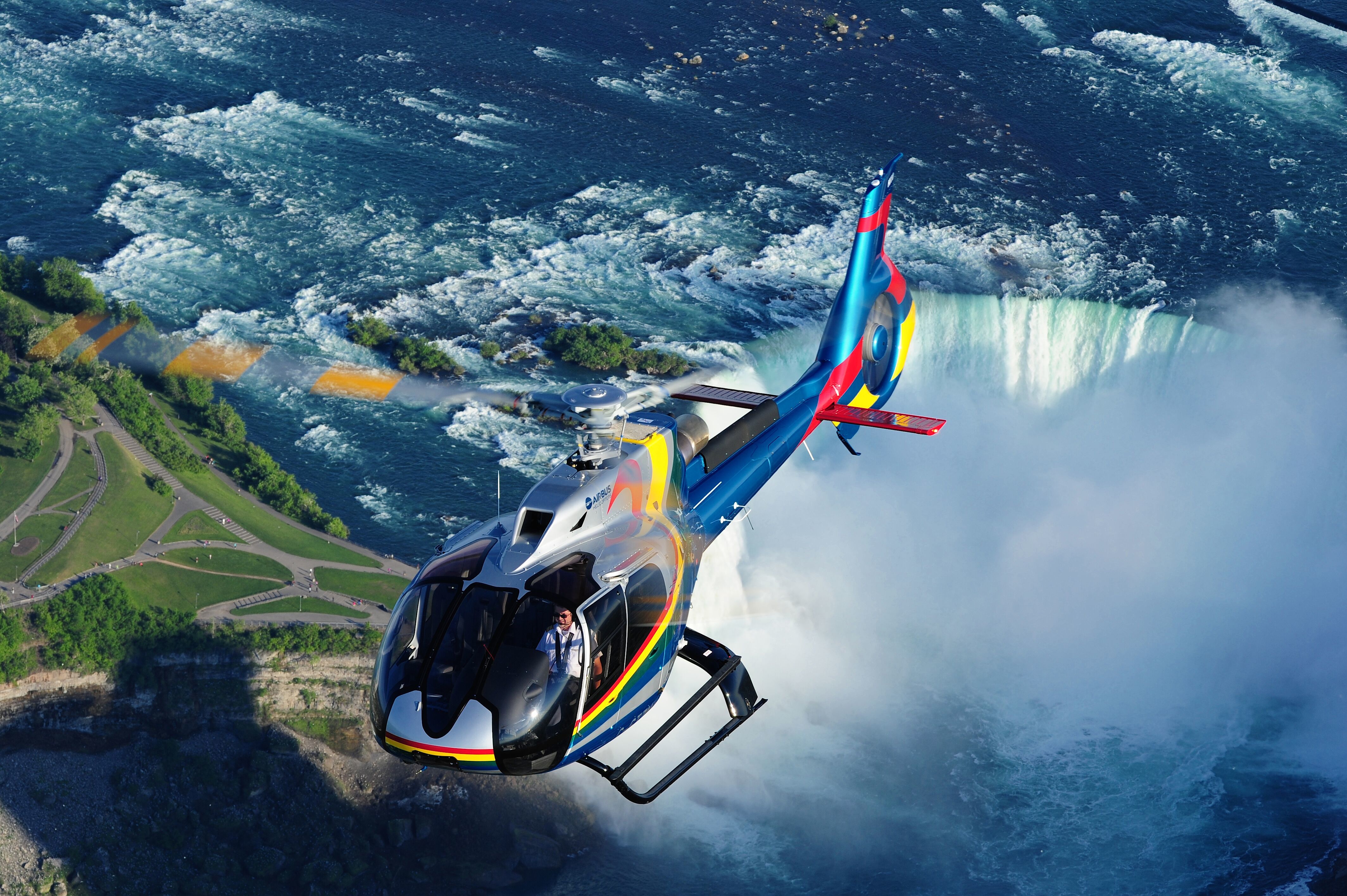 She says physical distancing, sanitization, masks and reduced capacities are mandatory on all flights as of the Canada Day reopening.
"We can't completely get rid of COVID with these measures, but we can sure as hell try to reduce it as much as possible," she said. "We can't afford not to."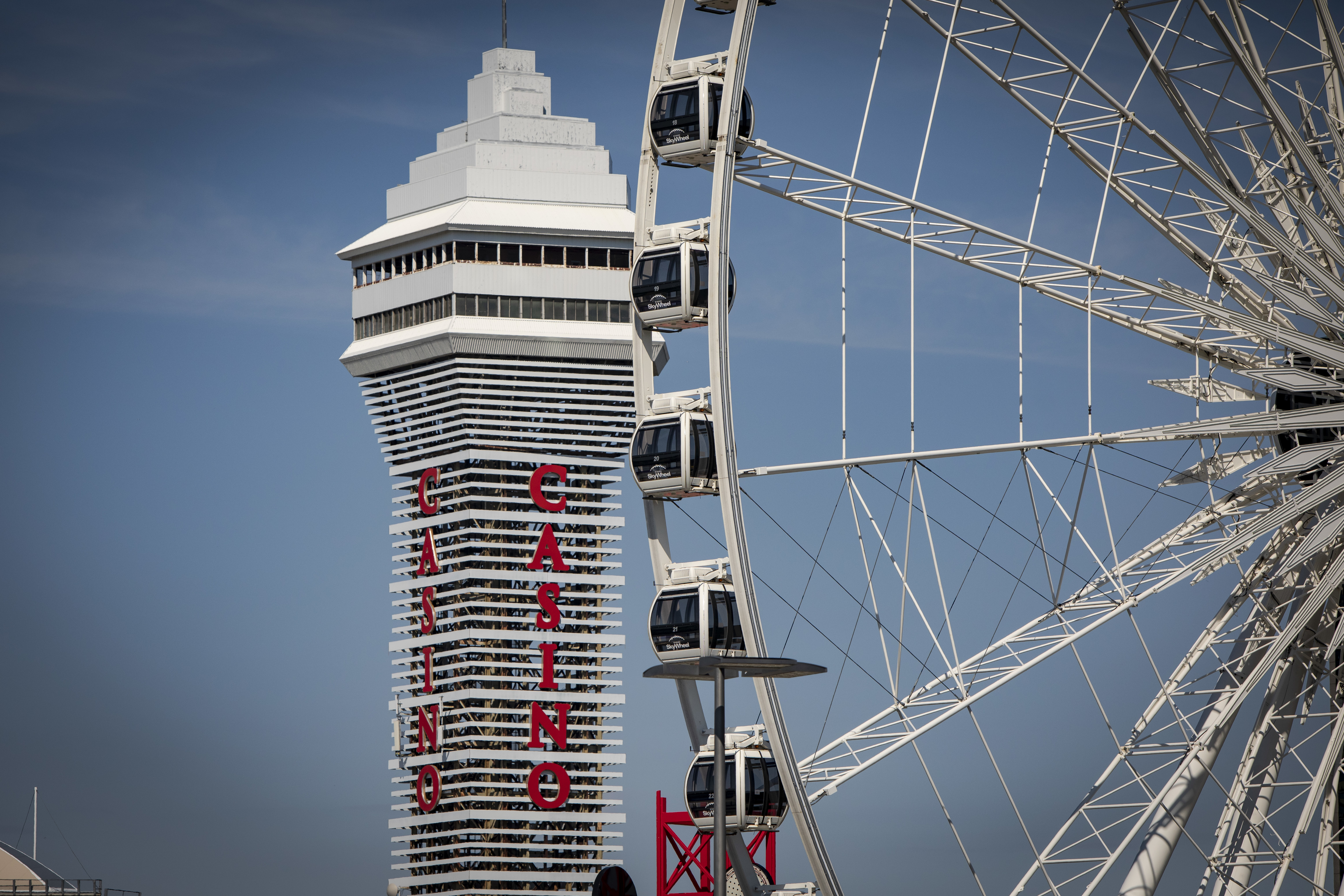 Fallout at Fallsview
Fallsview Casino, Canada's largest gaming facility, is more than 18,500 square metres, or almost the size of 12 NHL hockey rinks. It usually runs 24 hours a day but has been closed since mid-March.
The casino's brand-new, 5,000-seat concert hall, which cost more than $130 million to build, sits empty. It was slated to open in April and usually host 300 shows a year.
The casino complex has a 30-storey hotel with 374 guest rooms. Thomson says most hotels in the area have been at five per cent capacity or less.
Caught up in the fallout from the closure of the casino was convenience store and souvenir shop owner Permod Goyal, who opened his business on the casino's property 11 years ago.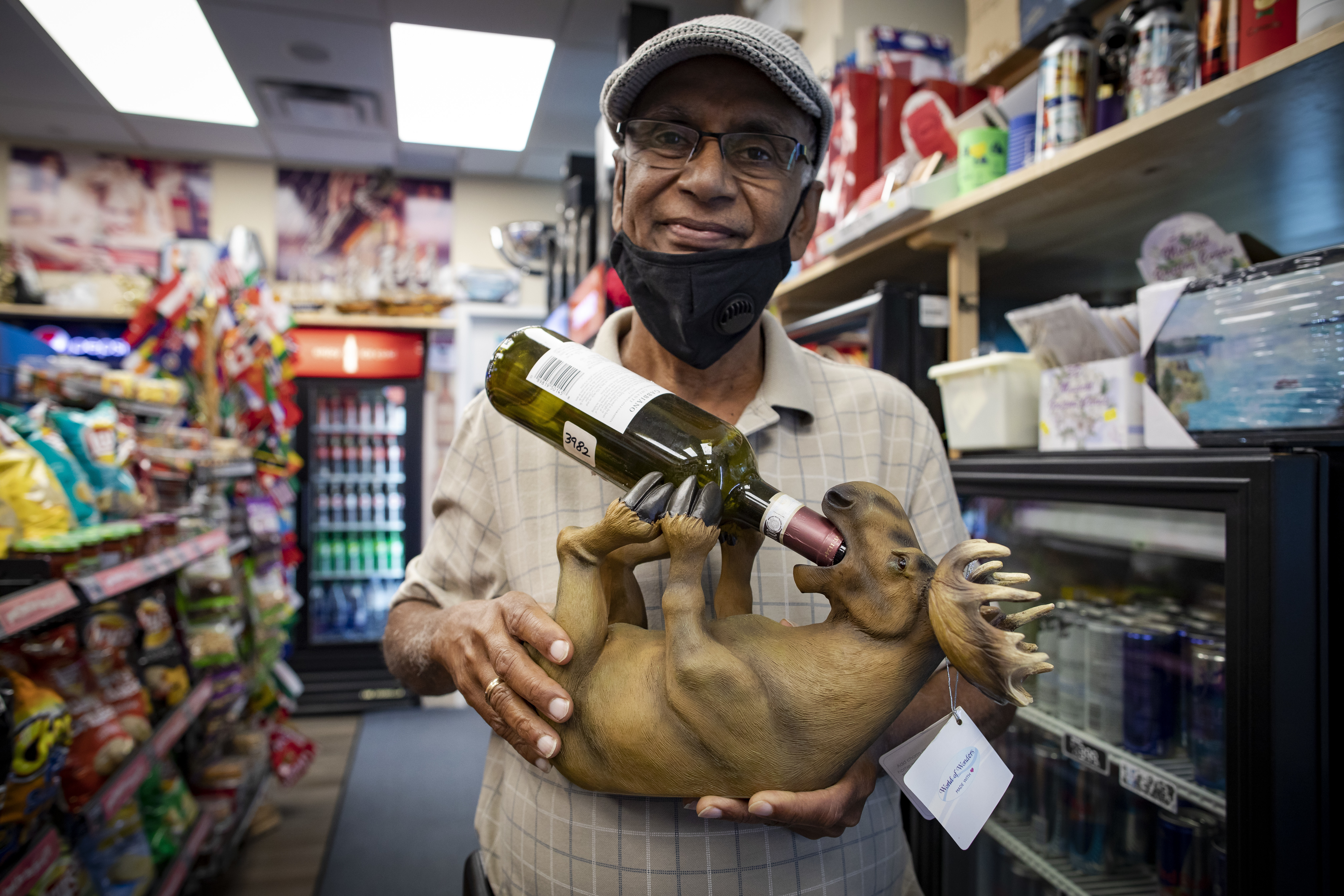 By this time of year, the street in front of his shop is usually so packed "you cannot get out of my store and cross the sidewalk," said Goyal, 71. He accepts six currencies in order to better serve his international clientele.
But the pandemic forced the veteran entrepreneur to close down Fallsview Market completely for three months.
He reopened in mid-June but fears his high-profit souvenirs will remain on the shelves. The $8 shot glasses, $90 kitschy wine bottle holders and ubiquitous snow globes, which run between $10 to $30, appeal mostly to American and other foreign tourists who aren't able to come, he said.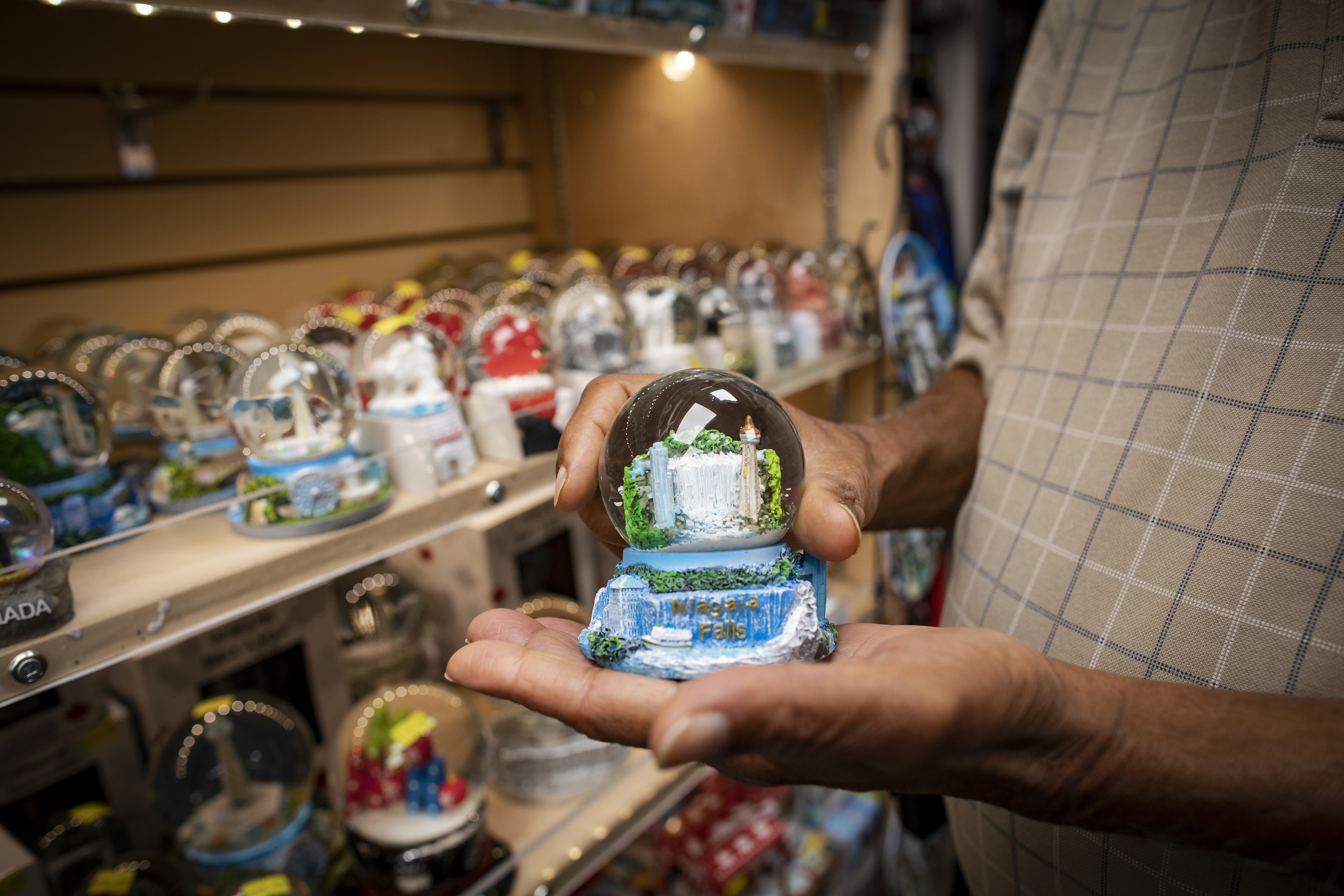 Back in 2003, when SARS hit, Goyal owned a large store that he had to close down permanently. As international travellers stopped flying into Toronto, all the big bus tours stopped rolling down the highway to Niagara to the falls. Goyal says he lost $1 million as a result.
Even so, he is shocked by the devastating impact and scale of the COVID-19 pandemic.
"This is unbelievable," he said. "Nobody thought the whole world can be shut down."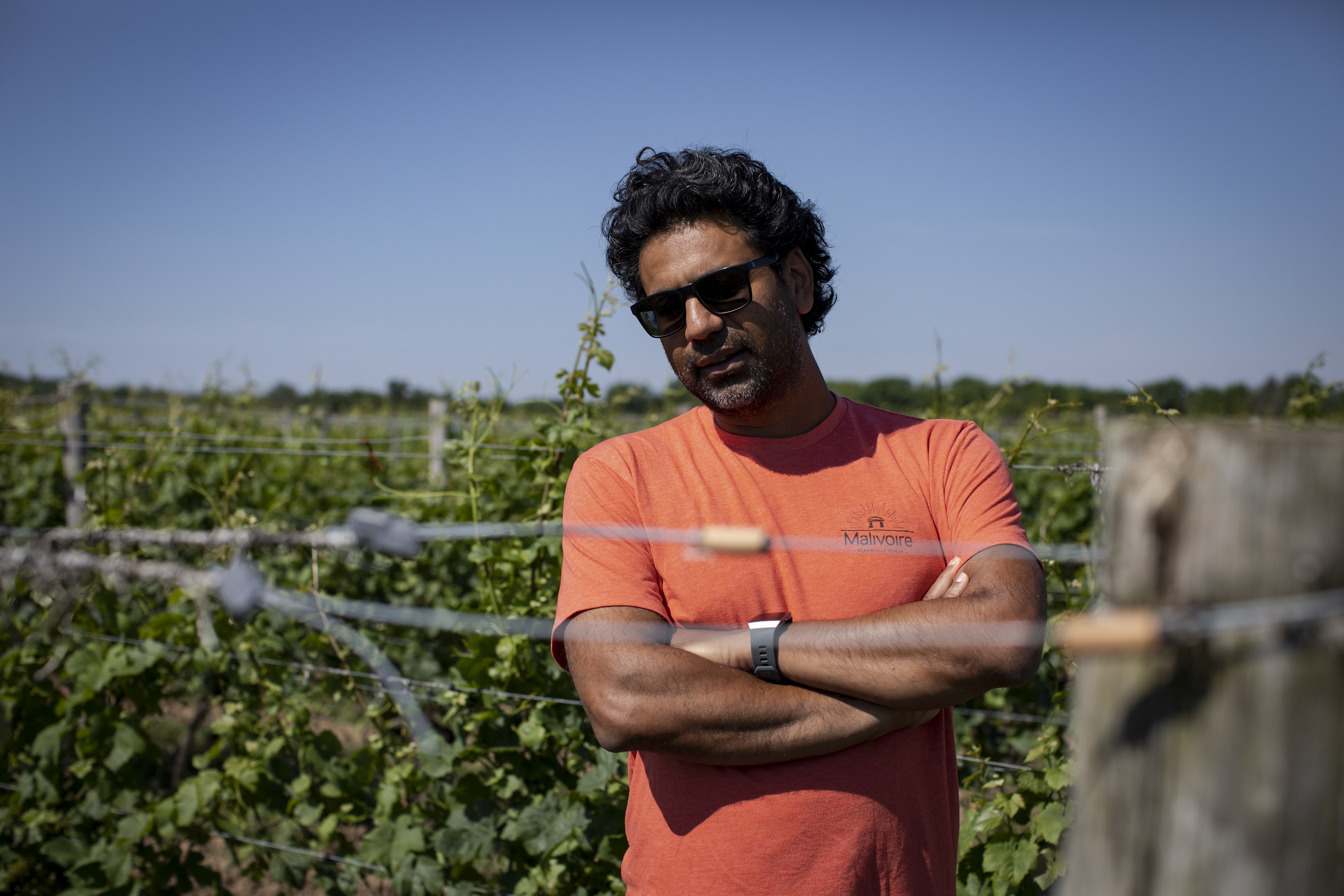 Wine country
Just about 40 kilometres northwest of the Falls is Malivoire Wine Company, a fixture of Niagara's wine region.
The pandemic forced the 25-year-old company to lay off 15 people, roughly 40 per cent of its staff.
Though the operation can produce 24,000 cases of wine a year, sales have been cut in half.
The loss is equally split between its on-site store and restaurant accounts.
A 400 per cent spike in the winery's online sales directly to the public has been critical.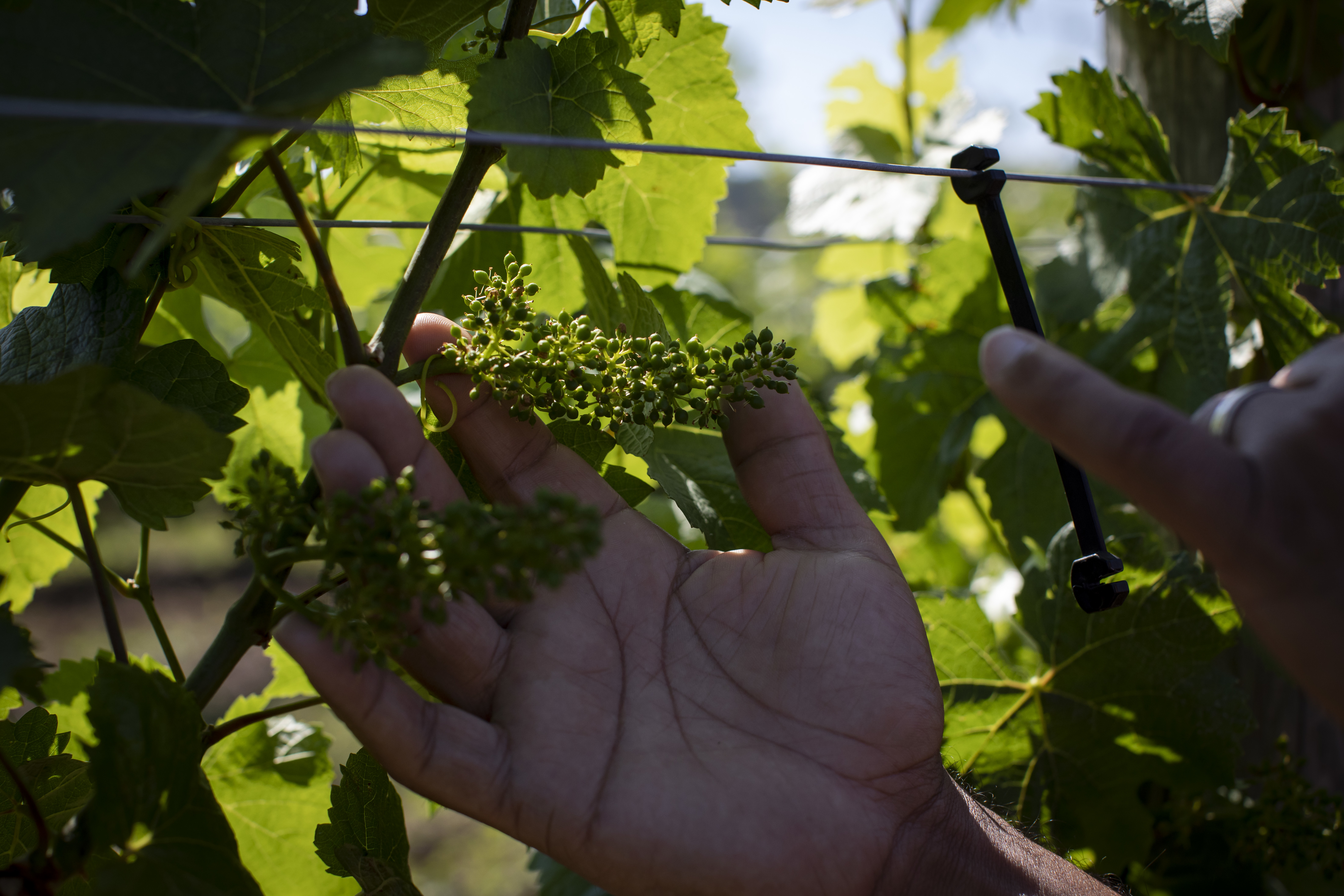 "People really wanted to support us," said winemaker Shiraz Mottiar. "And I think talking to a lot of Niagara wineries, they've all experienced the same thing."
There are almost 100 wineries in the area. Ontario is Canada's biggest wine producer, and Niagara is the centre of the industry.
The province's wineries attract 2.4 million visitors every year and generate $847 million in tourism related spending, according to the industry group Wine Growers of Canada.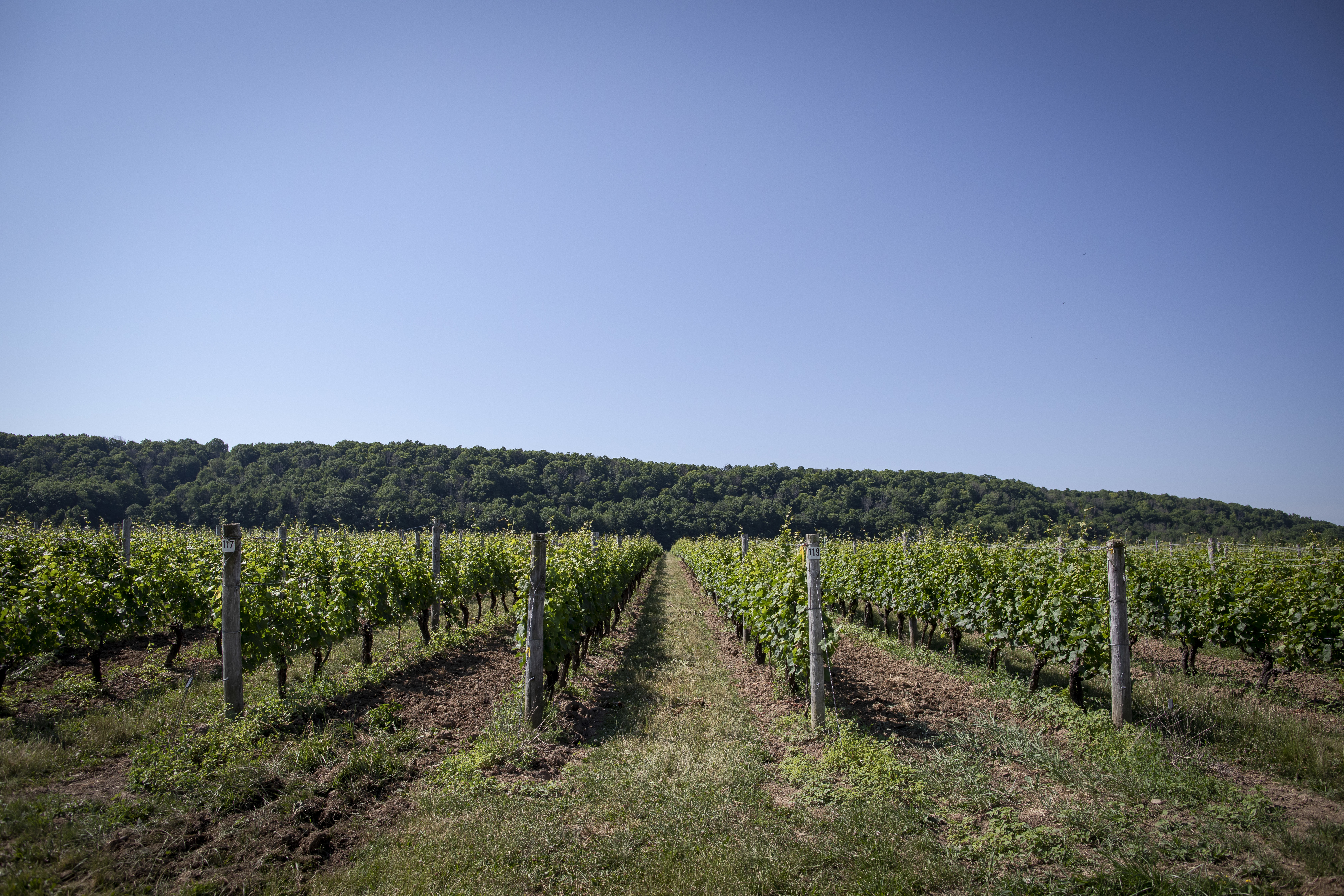 Looking forward, Mottiar says he is concerned about the pandemic preventing restaurants from returning to business as usual. Dining out is how many of his customers first experience Malivoire wines.
"It's a great way for us to build our brand, to get out there when people go to restaurants and they try a glass," he said.
There is actually something of a Niagara business ecosystem. For example, last year, the restaurants owned by Niagara Parks alone bought just over $3.3 million of food and beverage from Ontario purveyors, including Malivoire.
This year, the tally will be much lower, on pace with fewer visitors.
"Tourism is a big thing in Niagara," Mottiar said. "If it suffers, we're all gonna suffer."