Ryley lives on an expansive acreage in the First Nations' community of Maskwacis in central Alberta. The huge yard in front of his house is dotted with large trees, providing a canopy shelter in the winter and shade in the summer. The real allure, though, is out back, where he can run for hours, then cool off chasing critters in and around the swampy pond.
When Jordan Bull, the owner of the friendly two-year-old mutt, gets home from work, his dog usually meets him in the gravel drive, tail wagging. But one day last fall, that didn't happen.
Instead, Bull responded to a call from Edmonton Humane Society staff, telling him that Ryley had been dropped off there.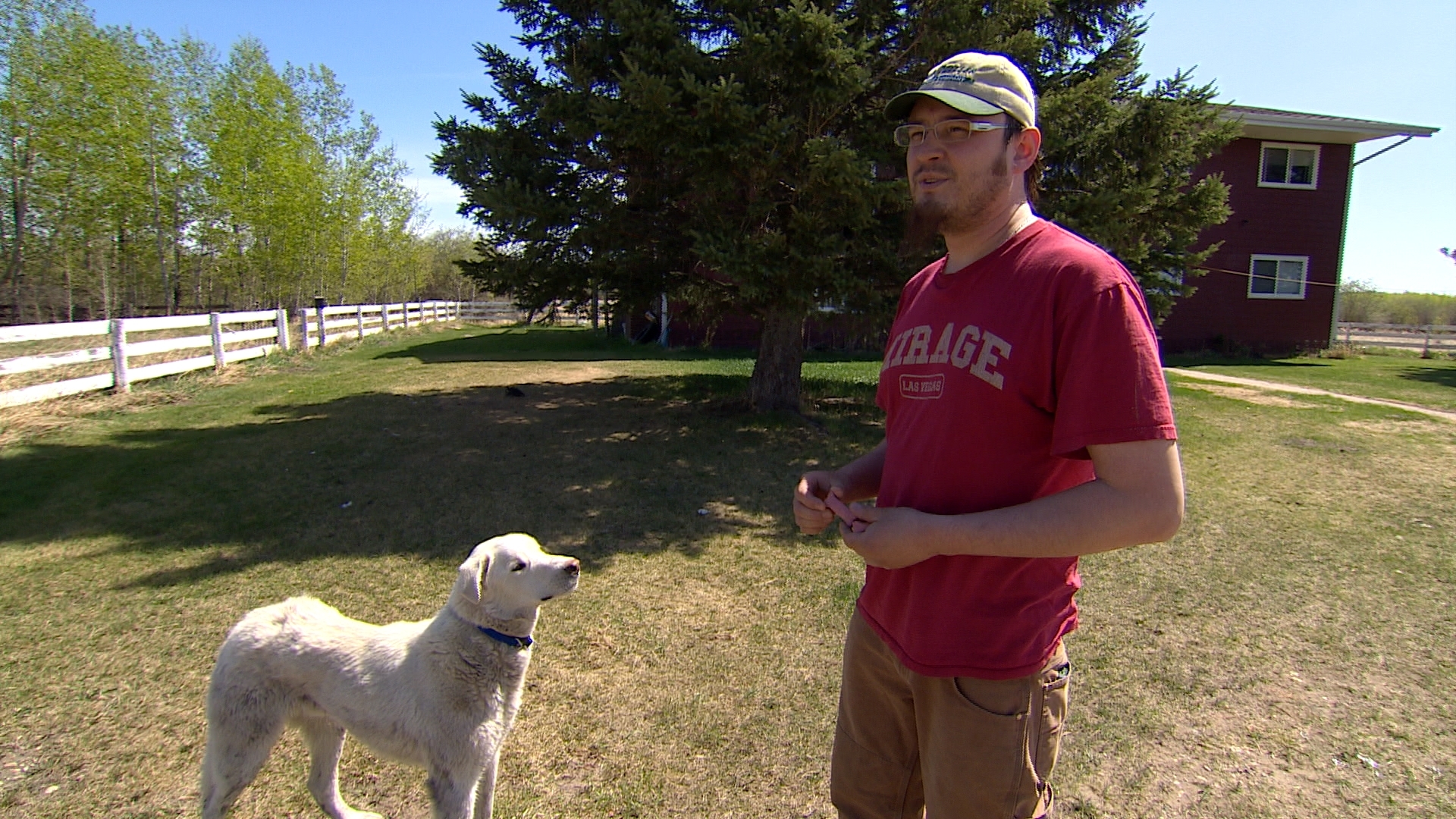 "They asked me, 'Is this your dog, Ryley? Do you still own him? Is he still your dog?'" Bull said, his frustration evident as he recounted the conversation. "And I'm like, 'Yeah, why? What's going on? Where is he?' And they told me where he was, and I was like, 'Where is that? Why is he there?' Who brought him?' "
Ryley, neutered, vaccinated and in good health, was tracked back to Bull via microchip.
The dog isn't restricted by a fence or a tether when his owner isn't around. Sometimes, he meanders a few kilometres along the dirt road into the more residential area of Louis Bull First Nation (one of four reserves that comprise Maskwacis). But Bull said his dog is "always sticking around" and never gets too far.
"They apologized but they wouldn't tell who brought him," said Bull, who made the 90-minute drive north to pick up his pet. "It just bugged me, because I could see a stray or something sickly, right? He had a collar on."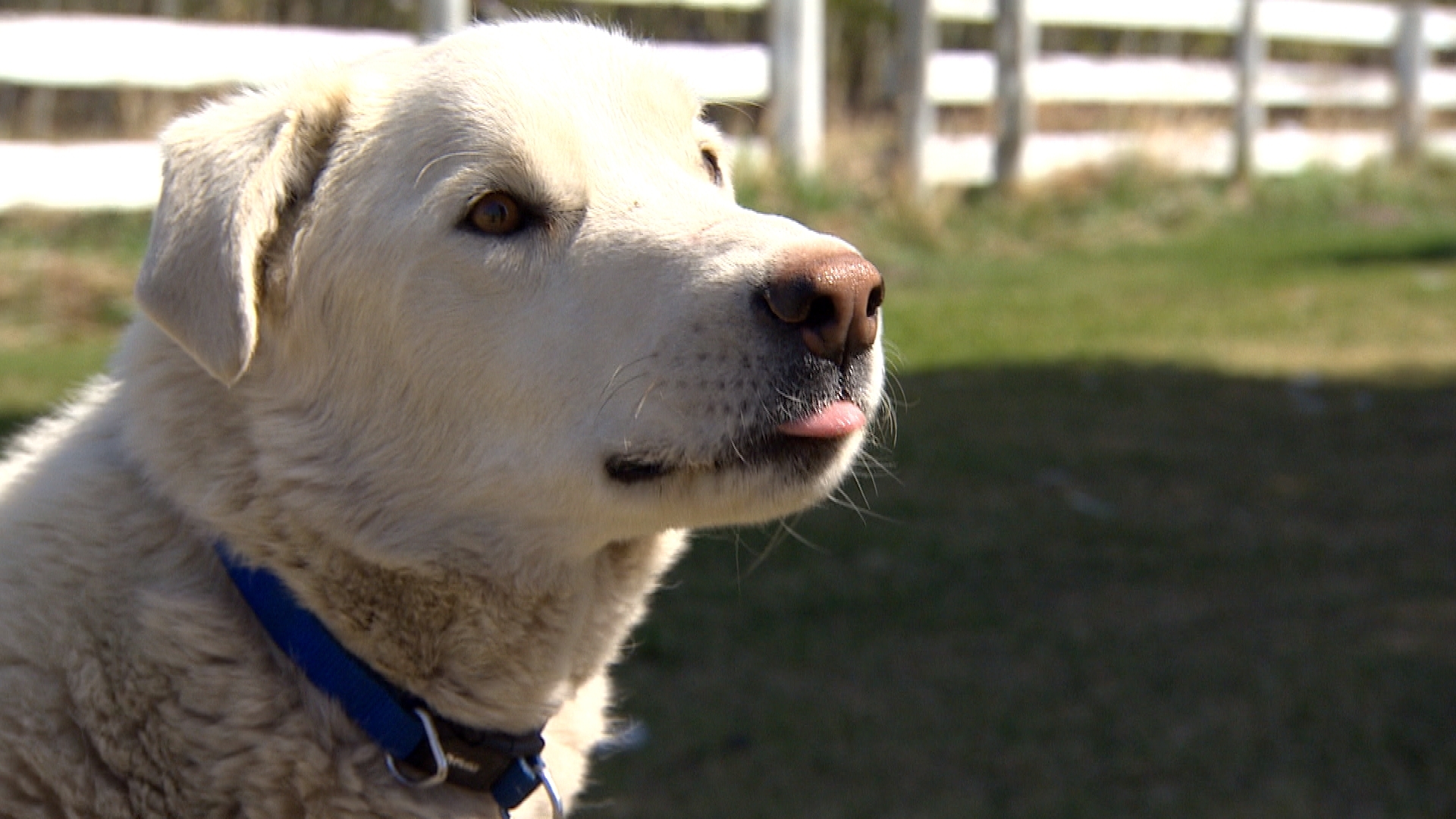 'Why would they take him?
He's somebody's dog, obviously ... right?'
Ryley isn't the first dog to be removed without consent from Maskwacis, which, in addition to Louis Bull, includes the Montana First Nation, Samson Cree Nation and Ermineskin Cree Nation. Many dogs on the reserves, and on reserves across the country, are what's known as free roaming. Like Ryley, they're not confined, but they do have owners who care for them.
The Alberta Spay and Neuter Task Force, which has worked with half of the province's First Nations, including those at Maskwacis, estimates that only about three per cent of dogs on the reserves they visit are actually stray.
However, the task force emphasizes there are challenges inherent to maintaining free-roaming populations. If the dogs aren't sterilized, they reproduce and overpopulate beyond their owners' resources. And if the dogs find food, or get fed away from their home bases, they stop returning. Then they can form packs and become territorial and aggressive.
For the past two years, Josh Littlechild, the bylaw officer for the Ermineskin Cree Nation, has been working closely with the task force on programs to mitigate against these problems, with regulations geared toward animal welfare and public safety.
Littlechild has also partnered with several established area rescues, including the Central Alberta Humane Society and the Saving Grace Animal Society. He encourages other groups that may have ideas about how to preserve and protect the free-roaming dog population to open lines of communication before taking action.
"When rescues just come in and just take dogs, that, to me, it's oppressive," Littlechild said. "It's saying … 'We're going to do what's best for you and we're going to make decisions for you.'
"We need help, but we need respectful help."
Roaming Free
Just as First Nations people had nomadic tendencies prior to the arrival of Europeans, their dogs did as well. The dogs helped the people, carrying loads, alerting them of predators in the dark and offering companionship to their children. In return, people fed the dogs.

"It really goes to the beginning of time," Littlechild said. "Our relations began as a partnership."
But when First Nations people entered into treaties with the Crown and began living on reserves, that lifestyle slowly eroded. The neyaskweyah atimwak - which is a literal translation from Cree describing the dogs of Ermineskin Cree Nation lands - "are only now catching up," he said.
Allowing dogs to roam free is an important part of Ermineskin's culture that Littlechild wants to maintain.
"I think it's super healthy for these dogs," he said. "Our dogs are very lean because they're in very good shape.
"You think about the city, the dogs that are locked in a garage or an apartment or a kennel for eight hours a day while mom and dad are at work. versus someone who works at the band office from the townsite and their dogs are socializing with other dogs, running, going to the pond to cool off, exploring and then coming home that evening.
'It's literally a dog's life.'
But there have been issues as the dogs and the communities adjust. Tara Hellewell, executive director of the Central Alberta Humane Society, said some outsiders have jumped to conclusions.
"We feel that it should be just like the experiences that we have," Hellewell said.
For many reasons, including perceptions about boundaries different from most municipalities, that's not the case.
At the basic level, free-roaming dogs' access to roads is concerning, said Hellewell, especially when there are major highways close by, as is the case for Maskwacis. And while the idea is to let the dogs wander, yards aren't fenced. So even if people want to keep their pets home, if the animals are not inside, they end up tethered.
That constraint can be upsetting for the dogs, she said, especially if others with free range are in the general vicinity.
"If they're tethered, for example, that can be one of the major reasons and factors in a dog-bite incident. A tethered dog can be more aggressive than a dog that is allowed to roam," Hellewell said.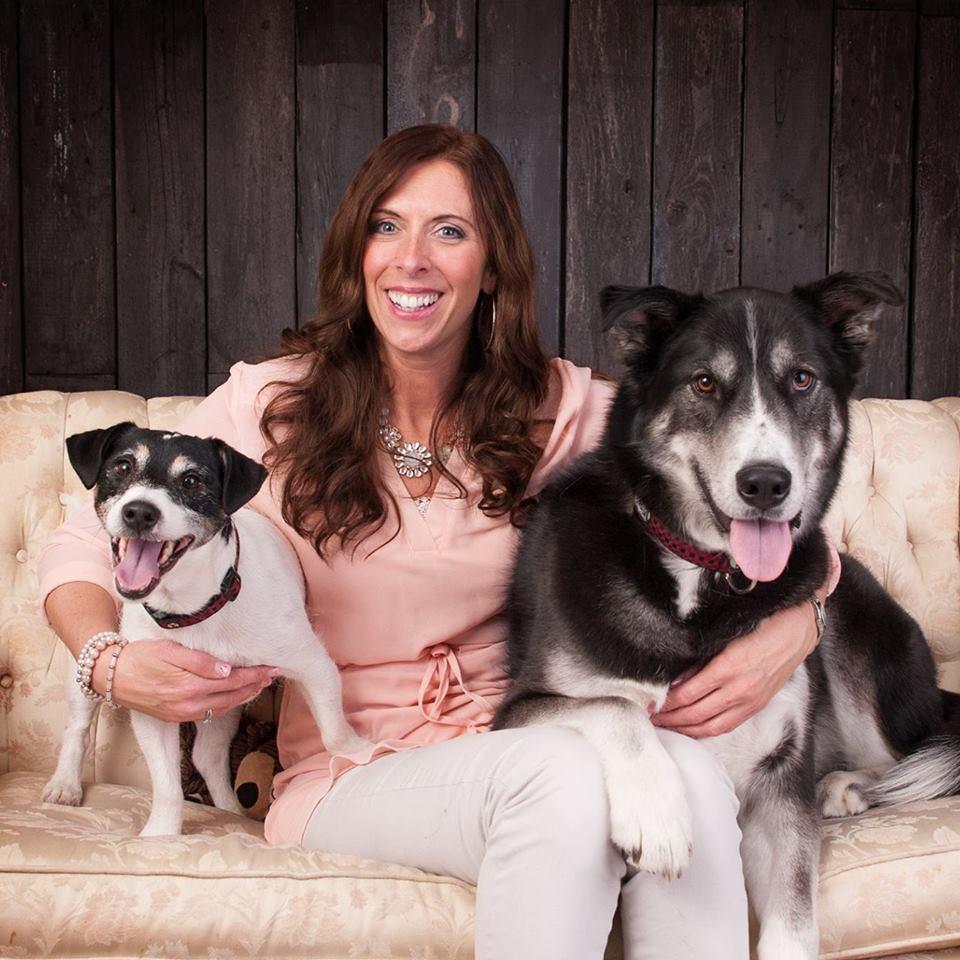 Different boundaries apply when it comes to ownership as well. Not all dogs have one home. Some have two or three, which can lead to confusion over who's responsible for feeding, Hellewell said.
Compounded with socioeconomic factors, there are animal welfare cases - lots of them - on reserves, Hellewell said. But she believes that for the most part they don't stem from malicious intent. They stem from a lack of education on and access to veterinary care, which is often off-reserve.
"Just because animals aren't getting the care doesn't mean that the people who own them don't care for them. They still love their animals. They still want the best for them," Hellewell said.
But that hasn't stopped some rescue groups from intervening without consulting First Nations.
Littlechild said it feels like remnants of colonialism.
"You know the narrative, like we've seen in the residential school, of saving the Indians' souls," he said. "I feel like rescues think they know what's best for First Nations and First Nations' animals, and they act as though it's part of a manifest destiny."
Hellewell said there are "a lot of pop-up rescues" in Alberta, "a lot of folks who are well meaning. They see a situation and they think they understand it, but they likely don't.

"Instead of just taking [the dogs] away, let's try to educate people about the better way to care for them. Let's try to give them the tools and resources they need to provide that care," she said. "This is not an opportunity for us to take away from the reserves, and from the folks that live on them.
'We've seen too much of that in the past.'
Erin Deems founded Saving Grace Animal Society, based in Alix, Alta., in 2015. She said most of her work is with First Nations across the Prairies. She estimated about 70 per cent of the 40 dogs her organization rescues each month come from reserves. However, only about five of them come from reserves in Alberta, where she said the populations are relatively controlled.
In Deems's experience, the idea that intentional neglect and malice toward animals is more prevalent on First Nations is a misconception.
"I do not think it is more extreme on First Nations communities," she said.
Deems, who only works with pet owners and communities that reach out to her, said a lack of regulation has allowed rescues to "pop up."
"Anybody … can be a rescue," she said.
Just as some First Nations members could use more education about care, Deems said some rescues would benefit from more education about free-roaming dogs.
"You still have to follow all the rules that you would in any other town. You're not going to go into somebody's backyard and just because their dog's not chained up you're going to take it, or because it's chained up you're going to to take it," she said.
The Alberta Spay and Neuter Task Force has tattooed the ears of 15,000 animals on 21 reserves across the province, so that they can be traced back to their owners. The organization's dog care and control program manager, Alanna Collicutt, estimates it receives about 15 calls each week about pets that have been impounded or have ended up in the care of animal welfare groups.
"We work really hard to try to reunite owners if there's been a mistake made," Collicutt said.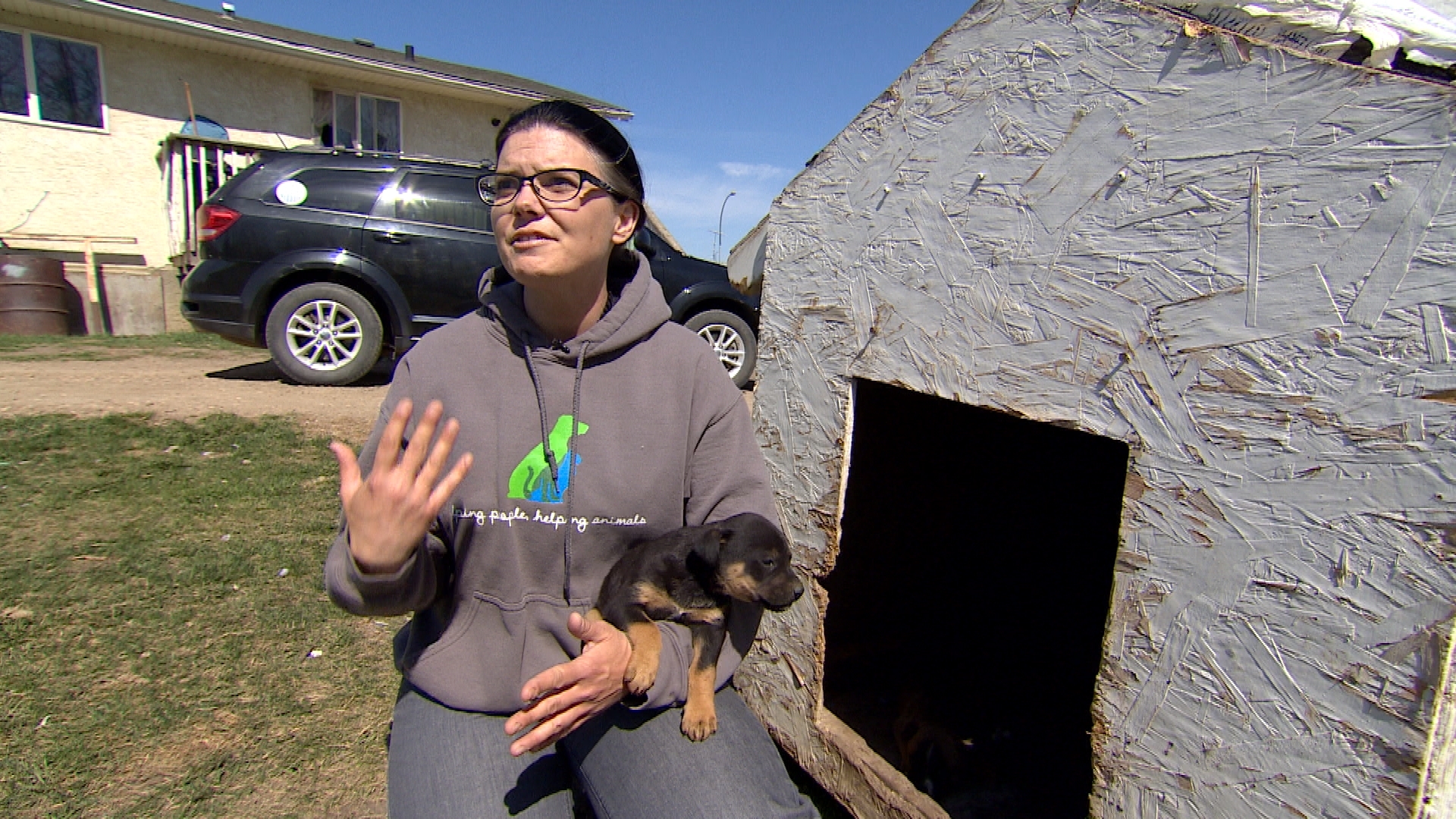 Rules of engagement
In May 2016, the Ermineskin Cree Nation band council ratified its first animal-control bylaw. While it deals with issues concerning other animals as well - including exotic pets - most people just call it the dog law, Littlechild said.
It was created to curb the portion of the dog population that was becoming aggressive, he said, but also to protect the animals in cases where the human population may not provide adequate care.
When it comes to dog bites - Littlechild said there have been about five reported since the bylaw was introduced - dogs are impounded and checked for rabies. Eventually, the goal is to assess them for behavioral issues as well. With regards to animal welfare, there is a teasing and tormenting section of the bylaw, but there are also standards for dealing with the more common problem of animals whose owners do not have the resources to obtain needed medical services.
Ermineskin is negotiating with the Central Alberta Humane Society to house dogs during bite and welfare investigations.

In May 2017, the nation partnered with the Spay and Neuter Task Force on a dog registration and licensing program. Now, there are approximately 250 registered dogs. Littlechild estimates there are about twice as many on Ermineskin.
He said reception of what he calls "a western law" has been mixed.
"Having someone tell you what to do and how to do it, people don't really take that well, in general," he said. "What was tough was getting people to buy in.
"People were a little bit trepidatious about the registration because people thought we were going to come around and steal dogs. The vibe I got was we were going to register dogs so we could take them away. But the whole point is to keep the dogs here."
While spaying and neutering animals is a means of population control, it doesn't address all of the challenges communities face, Collicutt said, including when it comes to misconceptions about strays. Although the dog care and control program on Ermineskin doesn't yet have a budget, Littlechild and Collicutt are working to bring in a collaring program in concert with the ongoing registration and licensing.
"Everybody can see that the majority of the animals are owned and cared for and loved," Collicutt said.