It had been a harrowing Sunday.
One day after British Columbia's provincial health officer announced an outbreak of COVID-19 at North Vancouver's Lynn Valley Care Centre, the children of the long-term care home's aging residents descended on the facility.
Deanna Harlow recalls a chaotic scene. Her sister told her there were only two people working on her 96-year-old father's floor. Some aides were in isolation, at home with suspected cases of the novel coronavirus. And replacements were scared to come to the facility.
Residents were isolated in their rooms. Harlow estimates there must be about 45 units on the floor, each housing a patient. Many had complex problems. Catheters. Colostomy bags. Nearly all were wearing adult diapers.
A nurse arrived, meaning that three employees were now tending to a floor that would normally require at least twice that many workers, Harlow said.
The families pitched in to deliver meals and tend to patient needs.
"Several patients, they were bedridden with a wet, wet diaper and calling out incessantly for help," said Harlow. "It was just — it was mayhem."
Another woman who was at the facility says a clutch of daughters gathered together at the end of a heart-rending day.
"We were all in there together," she said. "And one of the women said, 'We need to let people know about this, because it's already too late for this care home.'"
A little more than two weeks later, that dire prediction appears to be largely accurate.
The death toll at the Lynn Valley Care Centre remains a moving target after it recorded Canada's first COVID-19 death on March 8. Ten more residents have since passed. And more than 40 additional patients have tested positive for the virus, along with 21 staff members.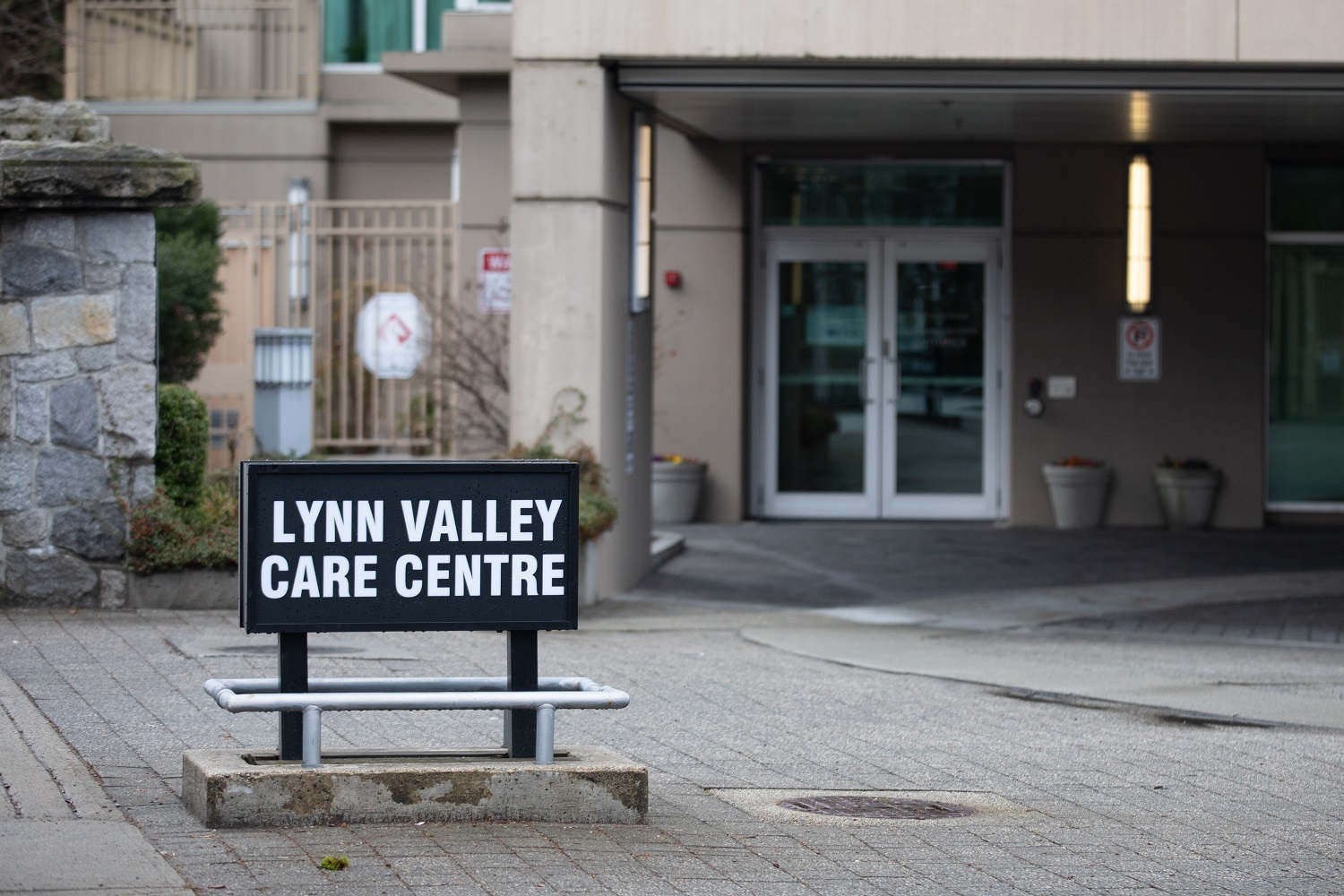 In interviews with CBC News, family members, health-care professionals and community members spoke about the march of a virus that has moved through the facility in much the same way it has through the world, preying on vulnerabilities that seem obvious in hindsight: Reliance on a subcontracted labour force whose members — often migrant workers — work multiple jobs to make ends meet. Gaps in communication. A societal reluctance to talk about the basics of hygiene.
But what has happened at the Lynn Valley Care Centre is also a tale of a community's response to a tragedy. Of a home to many of the North Shore's oldest members now transformed into the face of the pandemic in Canada. Of children and adults determined to support seniors isolated by the threat of death.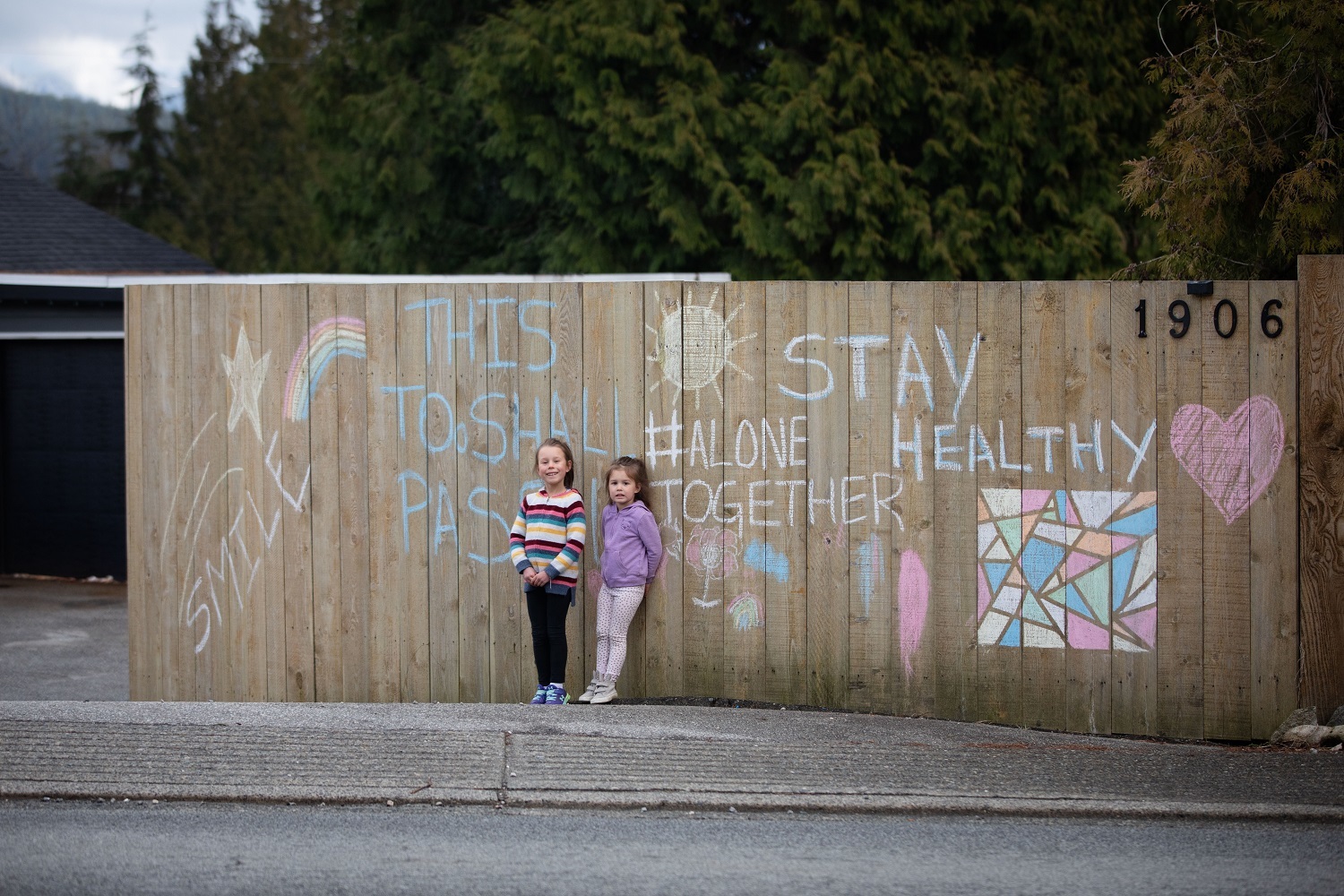 The facility itself sits a few hundred metres from the intersection of the two main roads that lead into the heart of North Vancouver's Lynn Valley neighbourhood. It's a block from the community centre, the mall and the McDonald's. It's another block to the local library.
A visitor driving into the community, along Mountain Highway, would pass the bright chalk signs neighbourhood kids have etched onto their wooden fence: "Stay healthy." And "This too shall pass."
'We are very sorry...'
The care centre opened in 1963 and has been operated since 1985 by North Shore Private Hospital, a privately owned corporation.
A woman at the North Vancouver residence of company president Abolhassan Sherkat said she was one of the owners but that any questions should go to administrators. The administration referred all questions to the Vancouver Coastal Health Authority, which oversees long-term care facilities in the region.
"We are very sorry for the patients and their family and the staff," the woman said in a brief telephone conversation. "And they're all working very hard in this time of epidemic disease."
Spread over two buildings, the Lynn Valley Care Centre is home to 139 government-subsidized beds and 65 private-pay rooms and suites.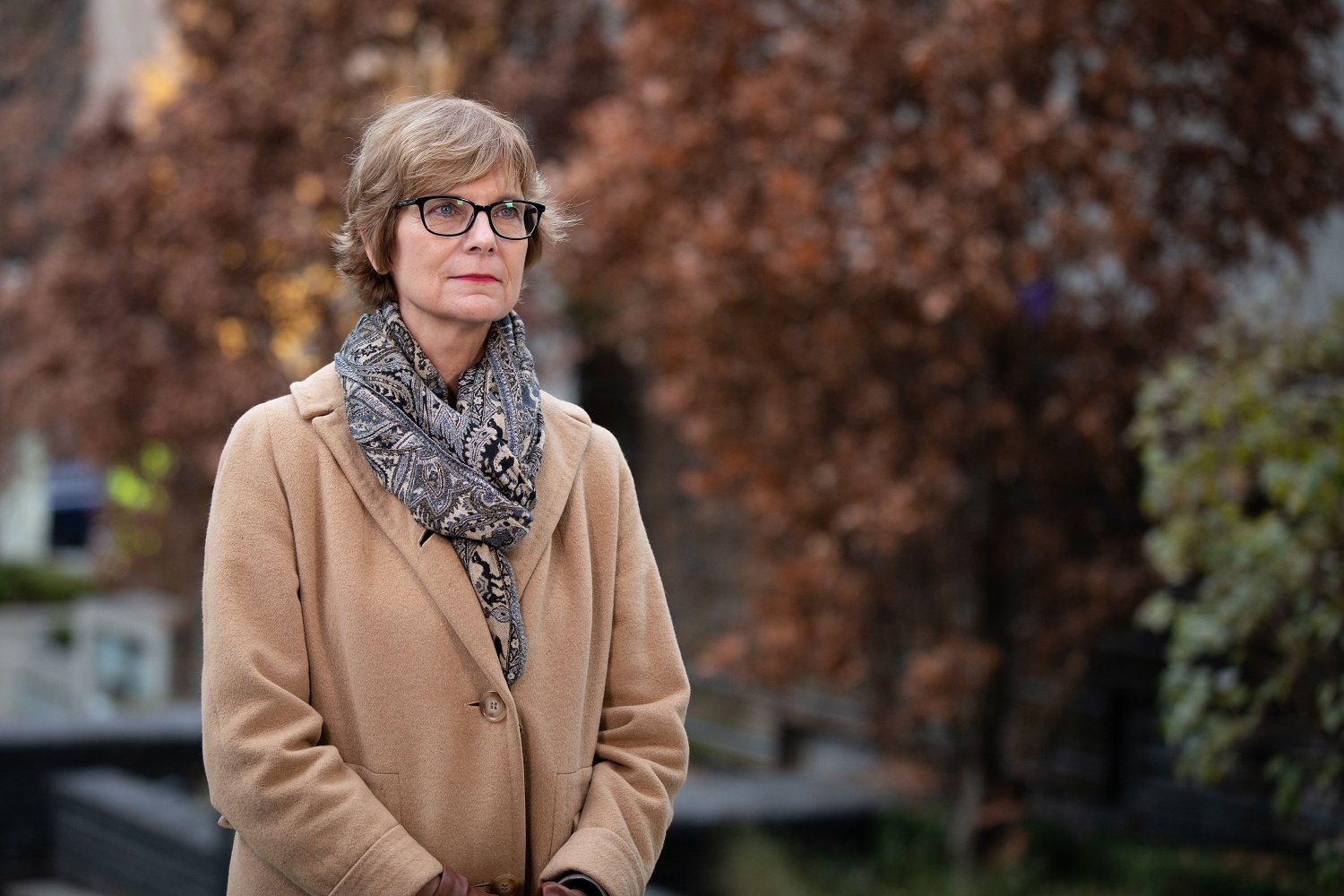 According to statistics provided by B.C.'s seniors advocate, Isobel Mackenzie, the average age of the home's residents is 87 — two years older than the provincial average for long-term care homes.
The numbers provide a snapshot of the needs of the residents who find themselves under threat of COVID-19: 62 per cent have mild to severe dementia; 31 per cent are totally dependent when it comes to the activities of daily living; and nearly 60 per cent are receiving medication for depression.
Mackenzie conducted a survey of residents and frequent visitors at all residential care homes in British Columbia between June 2016 and May 2017, asking them to rate the overall care experience. Lynn Valley Care Centre scored higher than the provincial average on most fronts.
But those numbers also point to a province-wide weakness on a key element of fighting infection in care homes: handwashing. A total of 67 per cent of the most frequent visitors to residential care homes in B.C. said they were never instructed on where to find handwashing products; 80 per cent said care staff never demonstrated to them proper handwashing.
It was the facility's reputation that drew Harlow's family to the Lynn Valley Care Centre when it came time to find living assistance for their aging father, who was previously very social and athletic.
Graham Drew and his wife had raised their four children on B.C.'s North Shore. Today, Drew has Alzheimer's, but still likes to move around. At Lynn Valley, companions would come by every day to do crossword puzzles with him and tell stories.
"He wants to go out of the room … and so now his muscles are atrophying," said Harlow. "This has been very difficult for him — and for us, just watching him not be able to move around the way that he used to."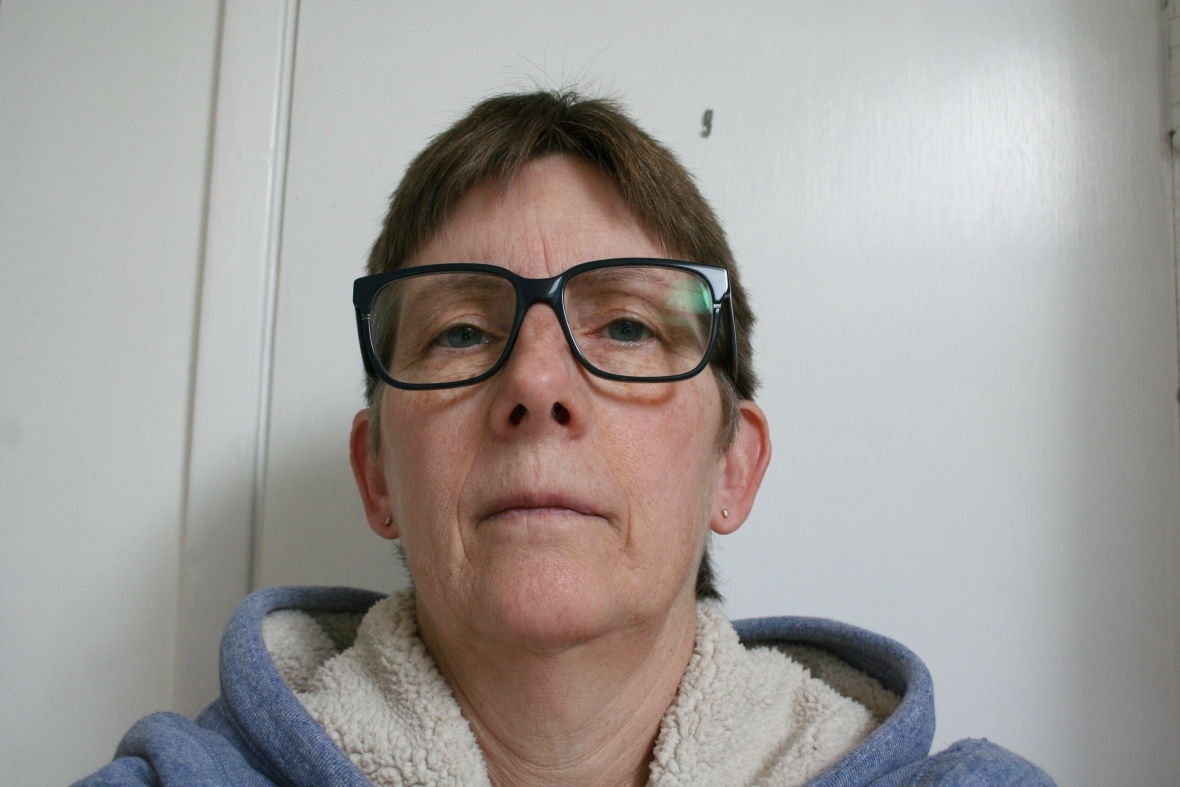 Harlow said she had concerns about the facility's direction even before COVID-19 struck the care home. North Shore Private Hospital receives money from Vancouver Coastal Health, then contracts out for the services needed to run the facility, including for its care aides and housekeeping staff.
Legislation brought in by the former B.C. Liberal government in 2002 allows long-term care homes to contract out such services.
The nurses who work at the Lynn Valley Care Centre are represented by the BC Nurses' Union, but the facility's other care aides — who previously fell under the Hospital Employees' Union — haven't been unionized since 2012. It also stopped representing the home's kitchen aides and dietary staff after those services were contracted out in 2017.
Care aides at the facility told the Globe and Mail recently that wages and benefits have since slipped dramatically.
"You have a for-profit company that gets money from Vancouver Coastal Health and they can spend it in any way they want," said Harlow. "This model that we're using for this particular facility is severely flawed."
About one-third of B.C.'s care homes are owned and operated by the province's health authorities. The remaining two-thirds are run by an even split of for-profit companies and non-profit societies.
Mackenzie, the seniors advocate, has written a series of reports raising concerns about financial transparency and the impacts of short staffing, staff turnover and lower wages on the industry's for-profit sector.
In a report issued last February, she said the for-profit sector spends an average of 17 per cent less per worked hour and wages paid to care aides specifically are up to 28 per cent less than the industry standard.
Many in the sector hold down several jobs, making themselves available for work at other facilities or for care to private individuals. Many are temporary foreign workers, with a large number coming from the Philippines.
"It must be acknowledged that, for many operators, the long-term care home is also a business," Mackenzie wrote in her report. "For-profit care homes, by the nature of their business, expect to demonstrate a profit/surplus; this underlying fact sets in motion incentives that may, at times, conflict with the best interests of the resident."
Reports, statistics and percentages can make for dry reading.
But some of the family members of residents at the Lynn Valley Care Centre say those numbers manifested as life-or-death issues in the days after the coronavirus first hit the facility, with many regular employees quarantined and replacements scarce on the ground.
"Hardly any staff came in that first weekend, because they were all scared about getting COVID-19," said the daughter of one resident, who asked not to be identified.
"So the problem is the management are there, handing out food, and the families who are there are handing out food — because if you don't have people to hand out food, how are these people going to get fed?
"That first weekend was absolutely dire, they had so few staff."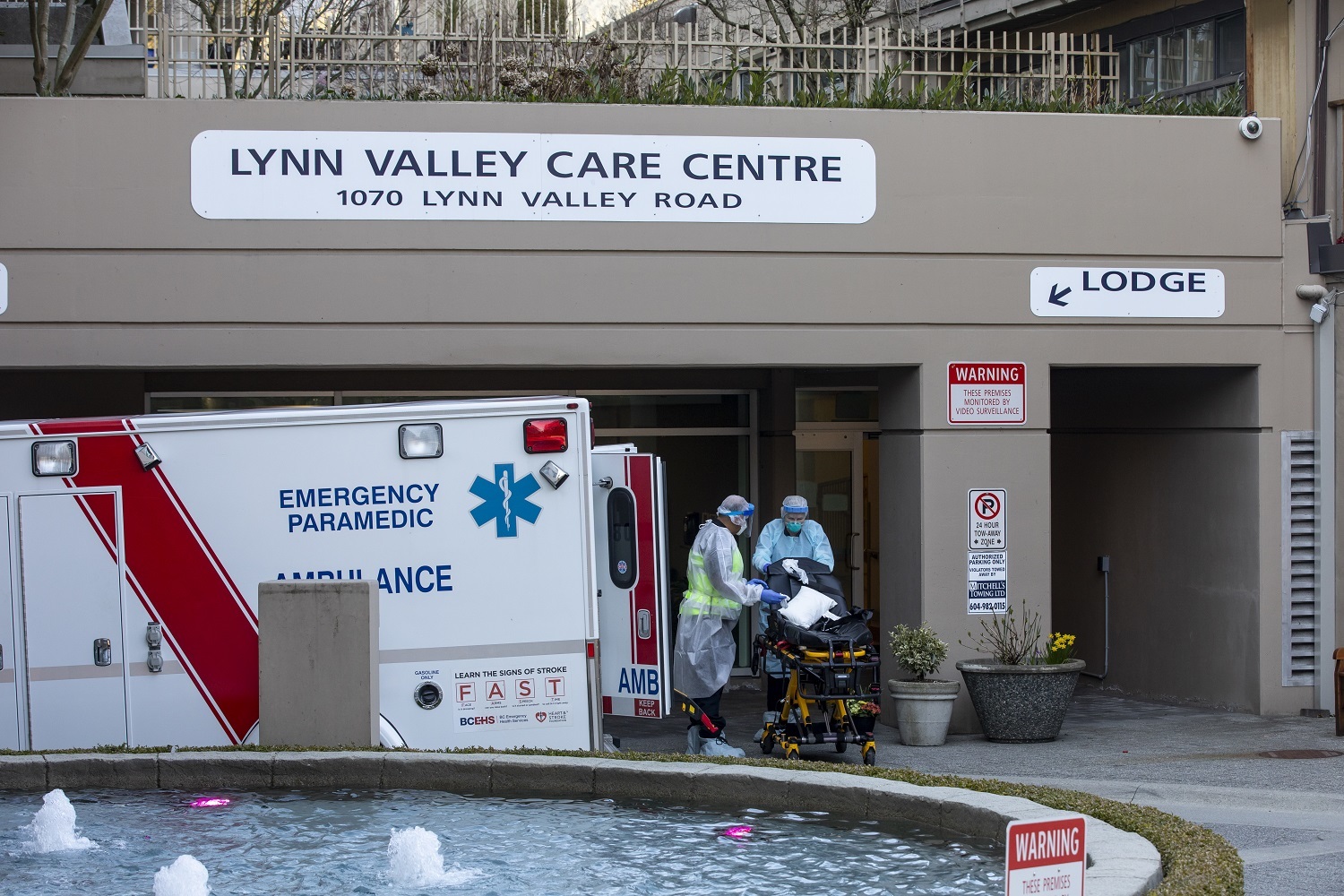 The following Friday — March 13 — Vancouver Coastal Health medical health officer Dr. Mark Lysyshyn posted an overview of a one-hour information session attended by about 50 family members and 50 staff members.
A strategy was in place to address staffing shortages at the facility, he said, including return-to-work processes for staff who had been cleared of the illness and for those no longer carrying the virus. Health officials were also looking at the possibility of increased pay for those who would be working in the facility, with its infected residents, he said.
'We understand the anxiety families are feeling.'
More than a week later, Vancouver Coastal Health says staff at the centre are working around the clock.
"We are working with the operator to increase on-site staff, including the number of nurses, care aides and kitchen staff," the health authority said in a statement to CBC News.
"We understand the anxiety families are feeling. We're committed to providing residents the care they need, as we are just as concerned about their safety."
Red signs posted on the doorways of room-bound residents who are either getting tested or who have tested positive for COVID-19 marked the spread of the virus through the building known as "the Lodge" over the past two weeks.
The outbreak is confined to the Lodge; residents in the facility's other, larger building — known as The Manor — remain untouched.
Everybody going into a marked room has to put on a new face mask, gown, gloves and booties before entering. Then they have to take them all off before they go into another room. For the most part, only workers walk the halls. But every once in a while, residents who can't remember that they're not supposed to leave their rooms wander out anyway.
A group of children from the neighbouring community centre recently stood on the sidewalk outside of the Lynn Valley Care Centre, waving and showing their support to residents in the tall, concrete building that has appeared in countless stories about the crisis.
They may not have realized that the building was actually The Manor — and that all the COVID-19 cases were isolated to the smaller structure at the back of the facility, out of sight.
"It's still nice to see anyway," said Harlow. "That's OK. I was heartened and very touched by what they did."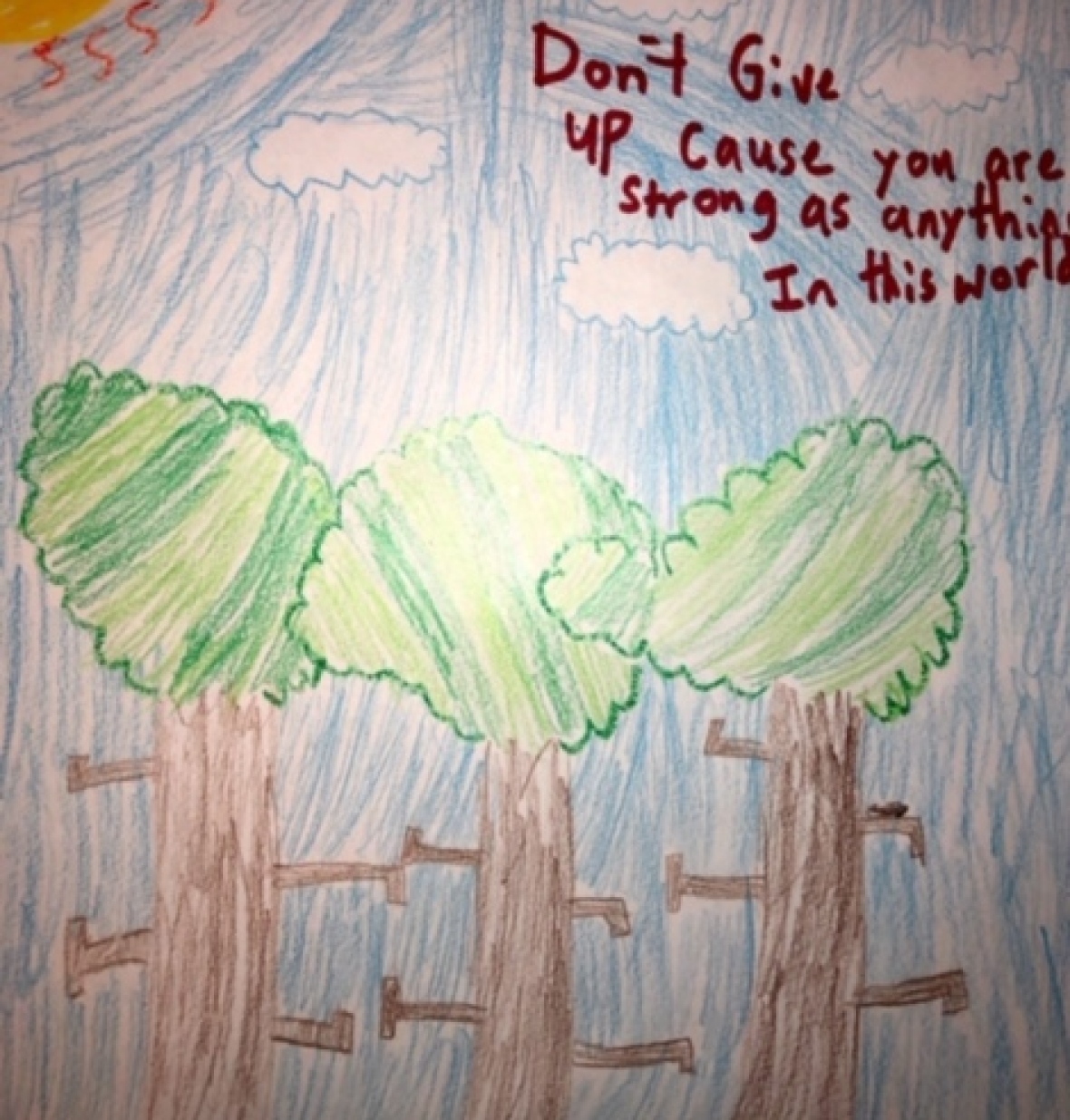 Jim Lanctot, a local real estate agent who started the community website LynnValleyLife, has collected emails, drawings, pictures and letters from people who want to find some way to show the residents and their families that they're not alone.
He was inundated after putting out a call for messages of support: A brother and sister holding a sign sending "positive thoughts, love and sunshine." A poem about social distancing. A drawing of three trees, with a message, "Don't give up cause you are strong as anything in this world."
"It's heavy stuff," Lanctot said with a sigh. "You can just feel we're at the epicentre of taking all the love, and trying to channel it at the people who need it."
'They're superstars. They're heroes.'
Beyond their ailing parents, Harlow and the other family members are directing their love at the Lynn Valley Care Centre staff members who have been working double shifts and coming in on their days off to keep the place running.
"I want to emphasize how fantastic those care workers have been," said Harlow. "There's been a core group of them that has been coming back day after day after day. They're superstars. They're heroes."
Harlow was "cautiously optimistic" this week that her father's condition might be improving.
But another woman who spoke with CBC feared that her father was about to die.
On Tuesday, British Columbia confirmed COVID-19 outbreaks in two more care homes in the province, bringing the total number of outbreaks in seniors' facilities to eight. It's a pattern that's also played out elsewhere — in Ontario, Calgary, Washington state and Spain, amid others.
Health officials, including the World Health Organization and the U.S.-based Center for Disease Control and Prevention, have warned that long-term care homes are vulnerable to outbreaks because frail residents live in close quarters that can facilitate the spread of infections.
But the families linked to the Lynn Valley Care Centre hope any new cases can learn from their trauma.
And what they want to see now is accountability.
They've met with Vancouver Coastal Health officials to talk about what went wrong.
Harlow says there was no "general" to step in and take charge, no preparation. She believes the health authority should have emergency crews at the ready, to step in and take charge of any facility that may be beset with infection.
That's a concern echoed by Jennifer Whiteside, with the Hospital Employees' Union that formerly represented care aides at the home. Reliance on contracting means that numerous employers are now responsible for the provision of services in long-term care homes, she said, making it harder for any one body to provide strong oversight.
"We have a long-term care system that is very ill-equipped to respond, as a system, to this crisis," said Whiteside. "So the fragmentation is absolutely interrupting and poses a real challenge to being able to respond in a cohesive way."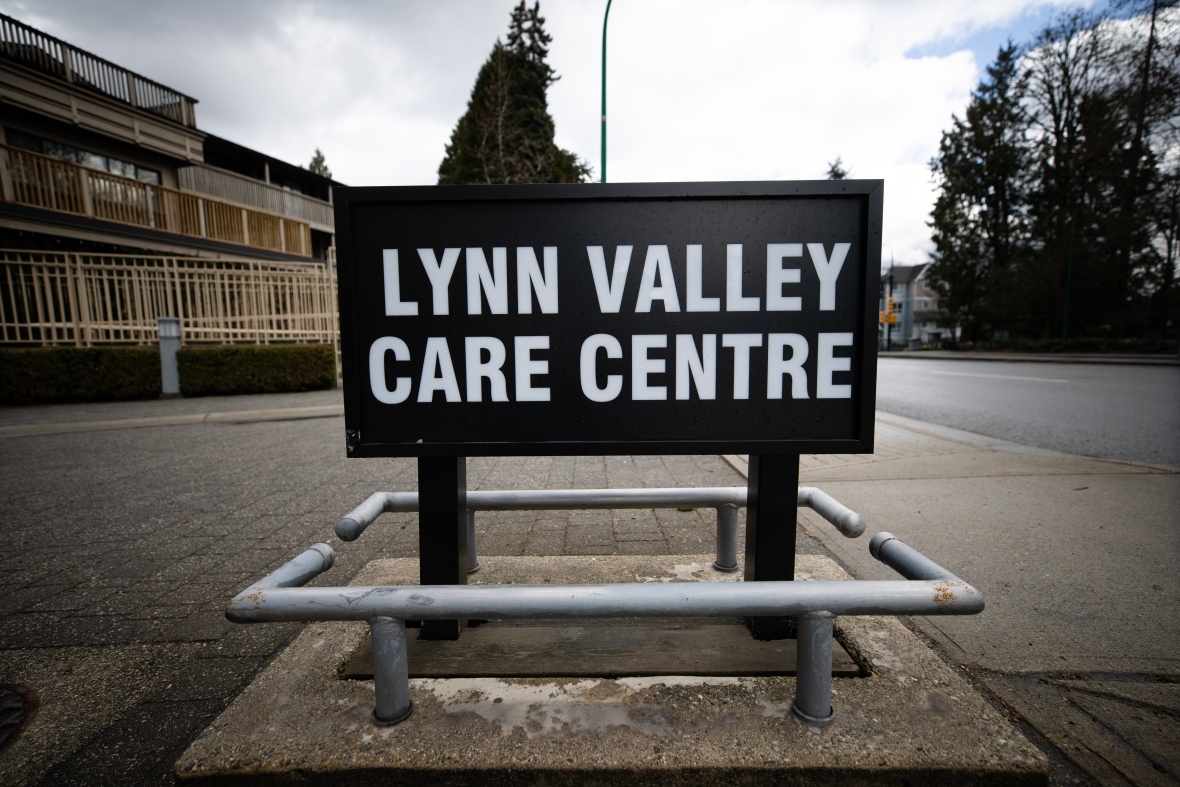 As for Harlow, she thinks the B.C. government should be taking charge of the Lynn Valley Care Centre.
And at a time when businesspeople, lawyers and other highly paid professionals are confined to their homes, but cheering out of their windows each night in support of health-care workers, Harlow says we need to think about the value we place on our labour force in normal times.
"Even the so-called lowly grocery store cashier right now is a very essential person," she said. "And so all the layers have been peeled away, and we're getting down to brass tacks and what's really, really important."