Loneliness and solitude are two different things.
Most people who live alone say they enjoy their solitude, and seldom feel lonely. Living alone takes a kind of emotional resilience and self-sufficiency. It can be at once liberating and inconvenient.
It's never quite felt like this.
Dozens of people wrote to CBC News about what it's been like to isolate alone for two months.
Many wrote that COVID-19 has robbed them of the benefits of living alone, and exaggerated all the hardest parts. Others felt ignored by messaging from health authorities who have repeatedly driven home the importance of only spending time with members of your immediate household.
Some described moments of plunging loneliness. Most wrote some version of "it's been two months since I've touched anyone, and since anyone has touched me."
But there were also tales of spontaneous solo dance parties, unprecedented innovations in the kitchen, an unexpected sense of connection and moments of quiet reflection.
Here are the stories of six people who have weathered this time on their own.
1. Isabel Budke, 50
Isabel Budke has lived by herself in a Vancouver apartment for 10 years, an arrangement she's long enjoyed. But lately, she'd been feeling like living with someone else would be a welcome change.
With years of search-and-rescue experience under her belt, her first instinct was to prepare: what supplies did she need, and what would she do if her phone broke? Living in a building with many seniors, she steadied herself to support them, knowing that if she herself fell sick, she couldn't count on the same.
"As a passionate outdoors woman, I was afraid to lose access to one of my most important sources of health and happiness — being active in nature with others. And instead being locked, indoors alone," she said.
None of Budke's worst fears have come true. In the beginning, she felt a greater sense of connectedness as old friends reached out. That feeling has since waned.
"People who live in a family, they share their meals every day, they can talk to each other. They don't know what it's like to have to eat each and every meal on their own. To not have anyone to talk to, to always have to reach out or hope that someone will reach out to you to have a conversation," she said.
Budke said she wishes there had been more clear directives for single-member households, like the nine rules set out in her native Germany. She found herself fretting about whether it was safe to go on a walk or bike ride with another person. She tried to foster a pet, but so far, that hasn't worked out.
"I'm a middle-aged person who is very active and I really think that group of people who aren't seniors, but are alone, has been forgotten," she said.
Still, isolation has had its moments.
Unable to spend as much time in the mountains as she usually does, she's had more time to cook at home, and seen sights she's missed for years — like a family of beavers by Jericho beach.
"You notice things that you don't notice when you're too busy."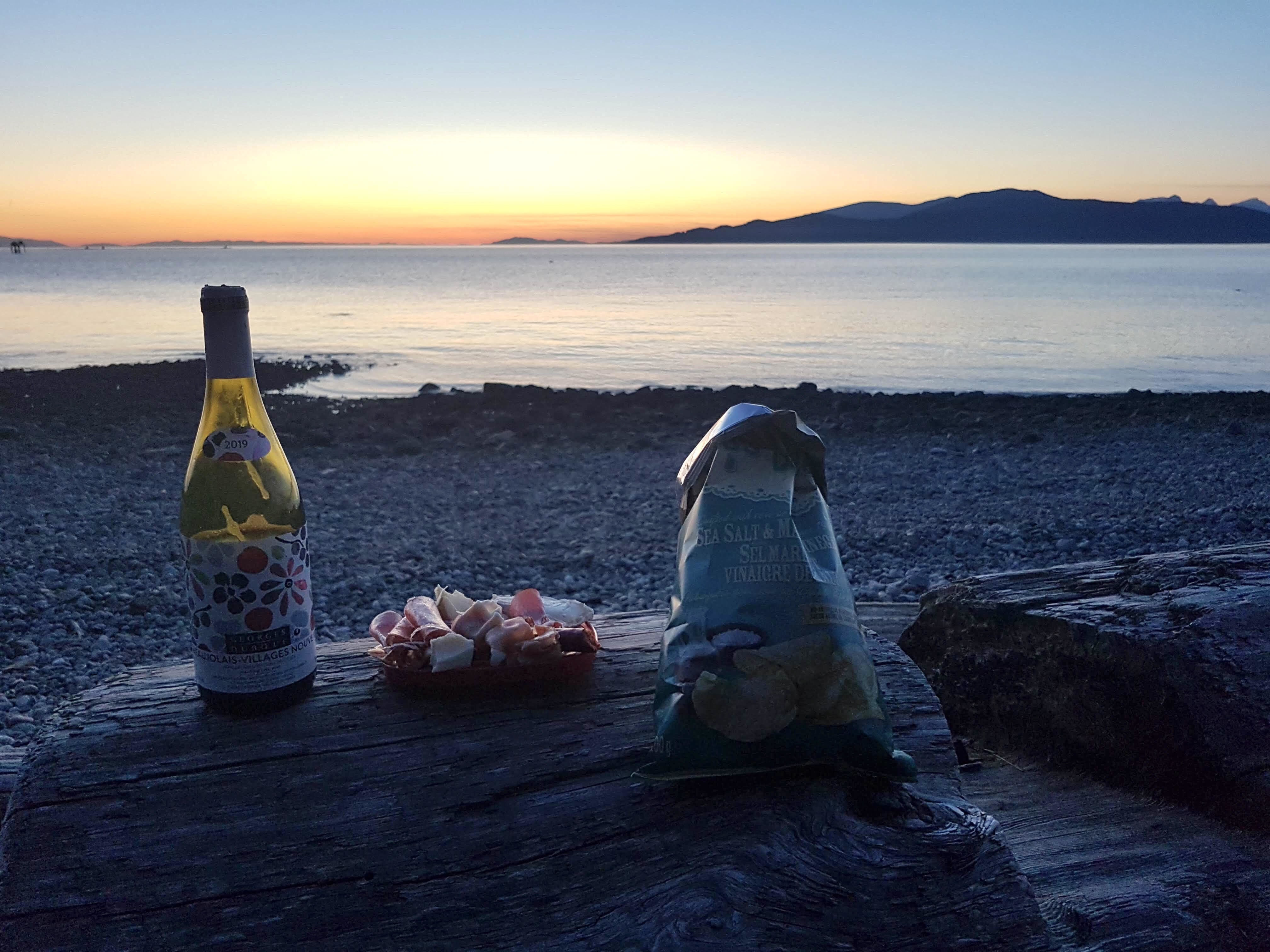 2. Bailey Shandro, 24
When Bailey Shandro hugged a friend goodbye after a game of spikeball in mid-March, she didn't realize it would be her last in a while.
As news of COVID-19 spread, Shandro sat in her studio apartment on campus at the University of British Columbia. She fought the urge to panic, to move back to her parents in Alberta, to get back together with an ex-boyfriend.
As days stretched on and Shandro's education practicum moved online, she belted out Taylor Swift lyrics and tried to paint scenes of B.C. from memory. She began raising Sea Monkeys — a joke Christmas gift from her brother. There were days of 10-kilometre runs, setting up a hammock on the beach and watching seals swim. Another night she stayed up until 2 a.m. watching Netflix, eating an entire homemade cake in one sitting. She changed her outfit hourly as a form of entertainment. She went skinny dipping at Wreck Beach and hugged herself.
"I find myself expressing laughter, tears, fear and smiles more than ever," she said.
She missed physical touch, and not just hugs. She longed for the good-natured jostling of friends and strangers on a sports field.
"I find I'll go to sleep at night and wish there was someone beside me, or if you're out there and you see someone, it's strange to be scared of touch when it's something you want so much."
She also grew frustrated as the weeks stretched on and public health advice reiterated the importance of only seeing household members while she was stuck in an apartment she could cross in just four strides.
"It kind of makes you feel more alone because it's like they're telling you that's what your experience should be," she said.
"But then you remember, you're in solidarity with all these other people living alone."
3. Elizabeth George, 31
Elizabeth George has lived on her own for 10 years, five of them in her 550-square-foot studio apartment with no balcony. She didn't worry about the lack of space when she moved in, figuring the city would be her backyard.
Not so much when all her regular haunts were shuttered.
The first month in lockdown George, a chief content marketing manager for a startup, stumbled through her days, ordering in takeout. She worried about how she'd get fresh air.
"After a month went by I realized, you have to get up at this time, you have to make your bed," she said.
So George wrestled her desk into a more functional spot and invested in a proper office chair. Now, she wakes up early to FaceTime a friend for a virtual workout. She applies makeup and listens to the prime minister's daily press conferences on the radio. When her workday ends she tucks her work laptop out of sight. She takes her dog, a fortunately timed adoptee in February, for two walks a day. She stopped taking selfies when her roots grew out.
"The days go slowly but the weeks go fast," she said. "All of a sudden it's Sunday again."
Her building eventually enforced a ban on all visitors except for approved caregivers, triggering new worries about what she'd do if she needed emergency help from her parents. She says she agrees with all the measures the province has implemented, but wishes there was an acknowledgement that isolation is harder on people who live alone.
"As a single person, what can we do for ourselves while making sure we're not breaking any expectations of us?" she said.
"But I'm accepting of what the normal will be like coming out of this and I'm ready."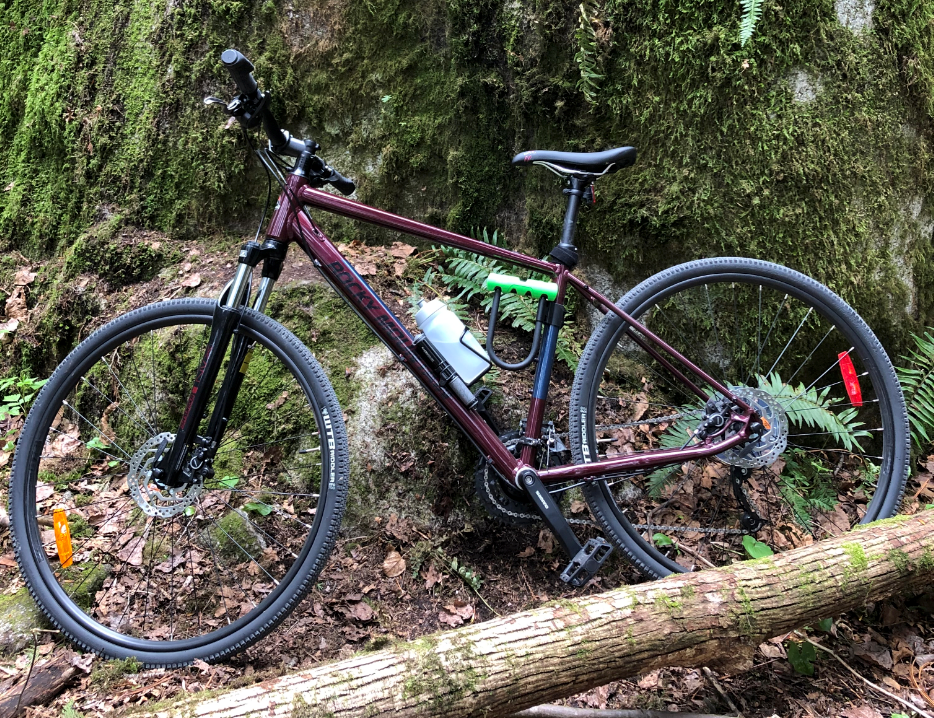 4. Ben From, 25
The first three weeks of isolation were the worst of Ben From's life. It wasn't the loneliness that got to him, but the anger.
He moved to Surrey from Perth, Ont., in late February for a job with the federal government. He found the smallest, newest apartment he could afford, figuring he'd spend little time there. His honeymoon with B.C. ended quickly.
"I couldn't help cursing my abysmal timing for this move," he said.
Suddenly shuttered in his 312-square-foot expanse in a new city, he missed the large group of friends he'd left back home. Mostly, he missed the feeling that the future was unknown, in an exciting, not dread-filled way.
"I am at what feels like the prime of my life, when I should be dating, making new friends and trying to build a new life for myself in a beautiful new city, and that has all been completely robbed from me," he said.
"It hurts that I know my family worries about me here alone. Sometimes talking to people remotely makes things feel worse, especially when reminiscing about what was, or could have been, had this never happened."
But one early purchase has saved him — the bike he bought, after encouragement from a supervisor at work, which has become his portal to the city and returned a sense of agency and excitement for future exploring.
"We'll still be young when this is all over."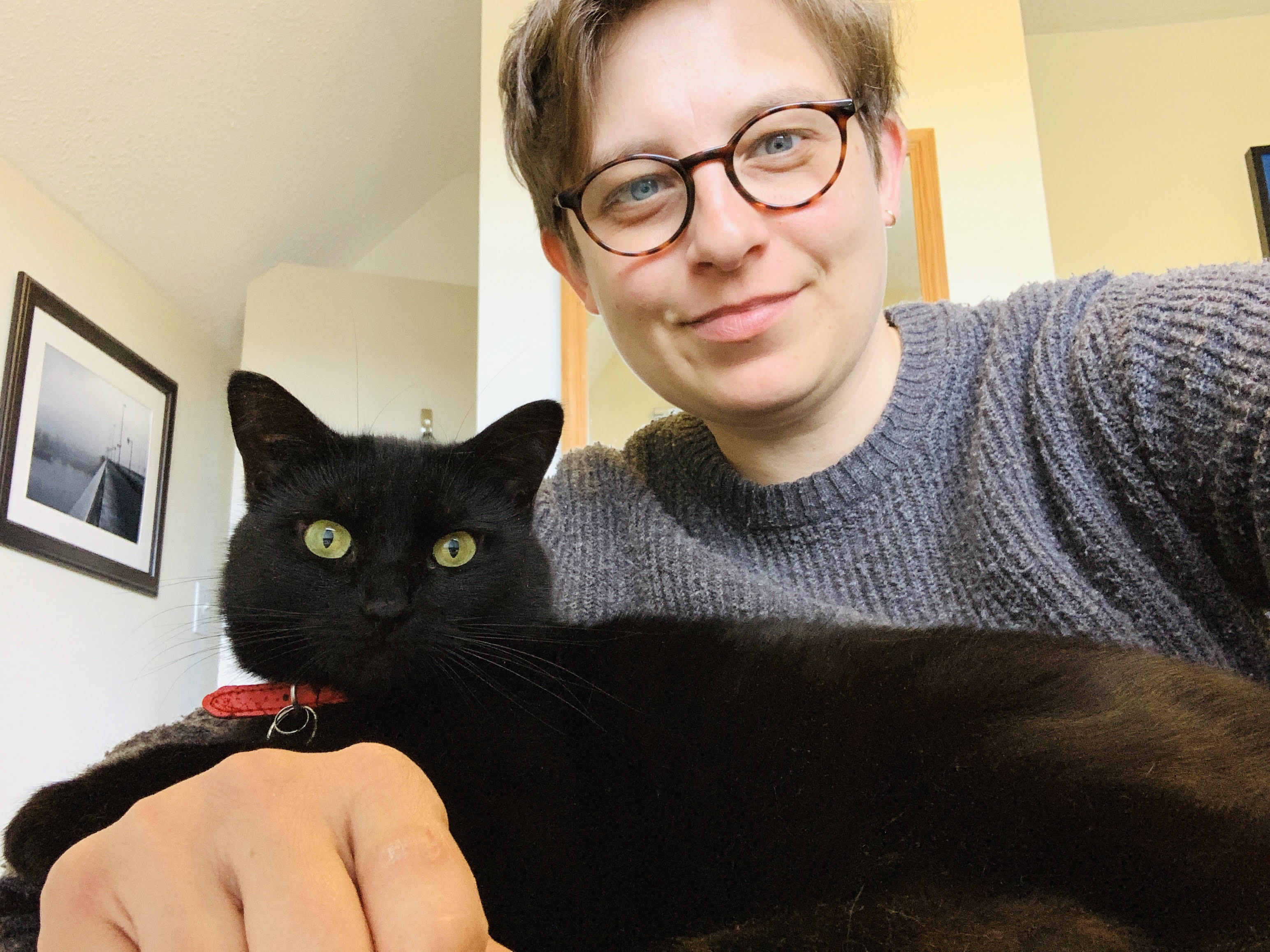 5. Claire Beveridge, 33
Claire Beveridge hated living alone at first but soon couldn't imagine having it any other way. When news that people would have to self-isolate broke, Beveridge, who is from Sussex in England, adopted the "typical British thing of a stiff upper lip" and wasn't too concerned. It wasn't until one month in that things started to get harder.
"I think around week three or week four it was like oh gosh, how much longer can I really do this for?" she said.
With her cat for company, Beveridge threw herself into hobbies she'd never previously considered — perfecting a homemade Caesar and, for no reason she can yet explain, systematically working her way through Matt Damon's filmography.
Beveridge, like so many people who live alone, is used to solitude. But two months without any contact at all is different.
"My last hug was with my girlfriend and it felt like a goodbye hug which was actually quite surreal at the time because I think we knew we wouldn't see each other for a very long time and that was actually quite hard," she said.
Beveridge says at this point she's taken to chatting with her cat and the occasional unanimate object.
"It heightens the sensation of being locked away. You're trapped with your own thoughts for hours and hours on end. Terrifying. What I crave more than anything is a conversation, in person, for more than five minutes. At this point, I'd even chat with someone I don't really like that much. Just anyone will do," she said.

But she's also used the time to do things that have felt good — rediscovering yoga and recreating her favorite restaurants' menus, sometimes cooking up elaborate three course meals for one.
She's looking forward to sharing those meals, and perhaps a perfect Caesar, with another person — this time a real one — soon.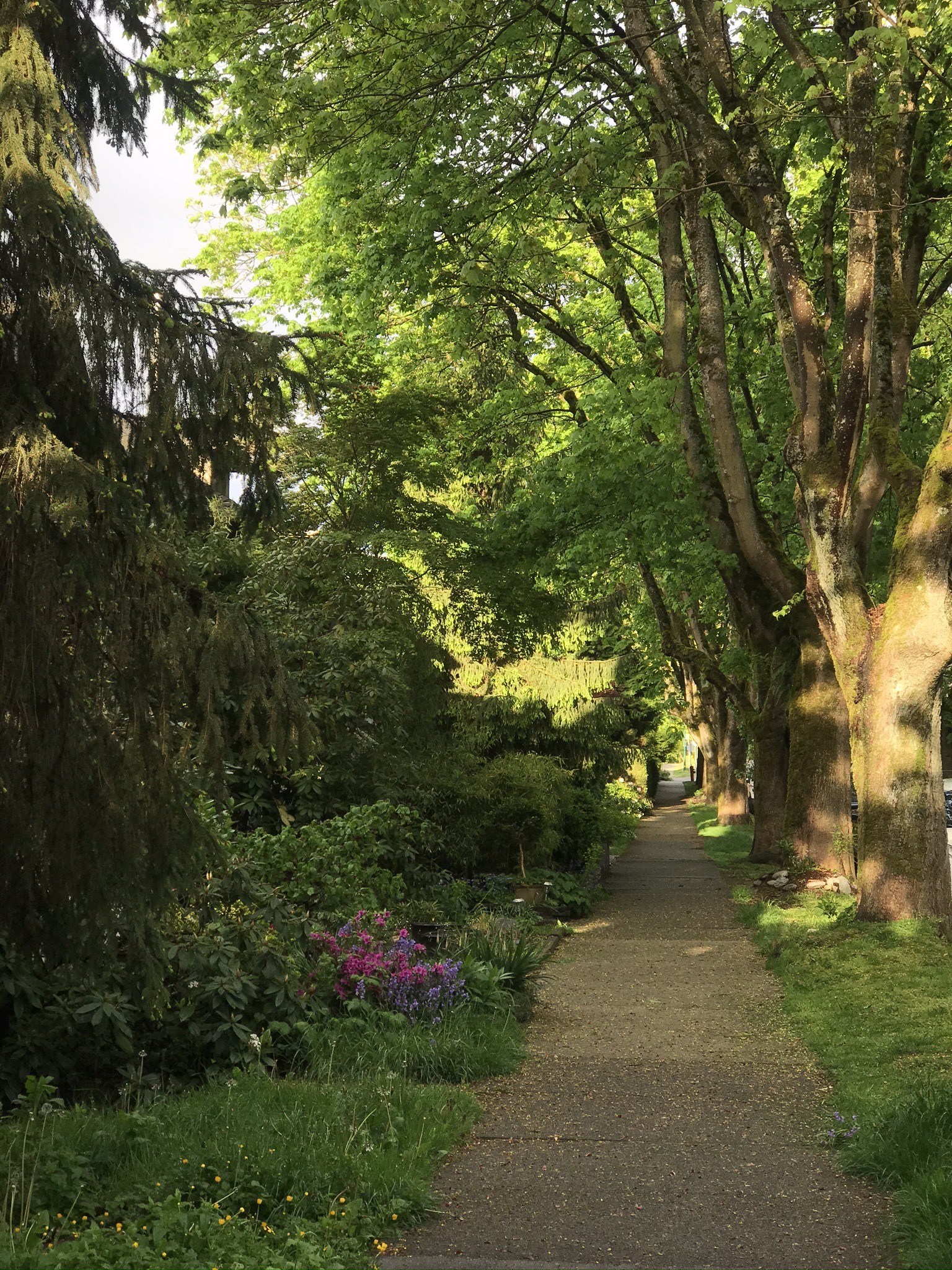 6. Shreyas Patankar, 30
Shreyas Patankar has lived alone in his Vancouver apartment since he moved to the city two years ago for his job as an environmental scientist. He bunked with roomates throughout grad school, but has long dealt with feelings of loneliness.
When he learned that isolation would stretch on not just for days, but months, the fear of being lonely wasn't front of mind.
Fear of losing his job (he has not), and worry that grocery store shelves would empty (they haven't), kept the familiar pang of loneliness at bay.
"I would say I'm managing it better right now than I have in the past. I think mostly because I find it a little hard to feel sorry for myself when there are so many people dealing with so much worse around me," he said.
Patankar says he's missed physical touch, now that all his interactions, including his online dance classes, all happen on a single screen. But seeing that households can soon start cautiously expanding their bubbles brought back familiar worries about feeling isolated as others connect.
"Doing math like that becomes very tricky when everyone has to make a list of three or four people that you can hang out with," he said.

"In the past two months I spent less time thinking about being alone than I normally would have."