This memorial was created in 2020 to honour those who lost their lives to the novel coronavirus.

As of April 2022, the page is no longer being updated.

Thank you for sharing your stories. Our condolences to those who lost loved ones.
The COVID-19 pandemic brought the world to a standstill in 2020, infecting millions and killing tens of thousands of people.

Since March 2020, more than 3,000 British Columbians have died as a result of the illness, with the toll continuing to climb.
But behind the daily updates of case numbers and deaths are stories of rich lives suddenly cut short, and of families and communities forever altered.
On this page, CBC British Columbia is gathering memories from loved ones across the province so we can learn more about the lives we have lost.
Here are some of the stories shared with us.

* * *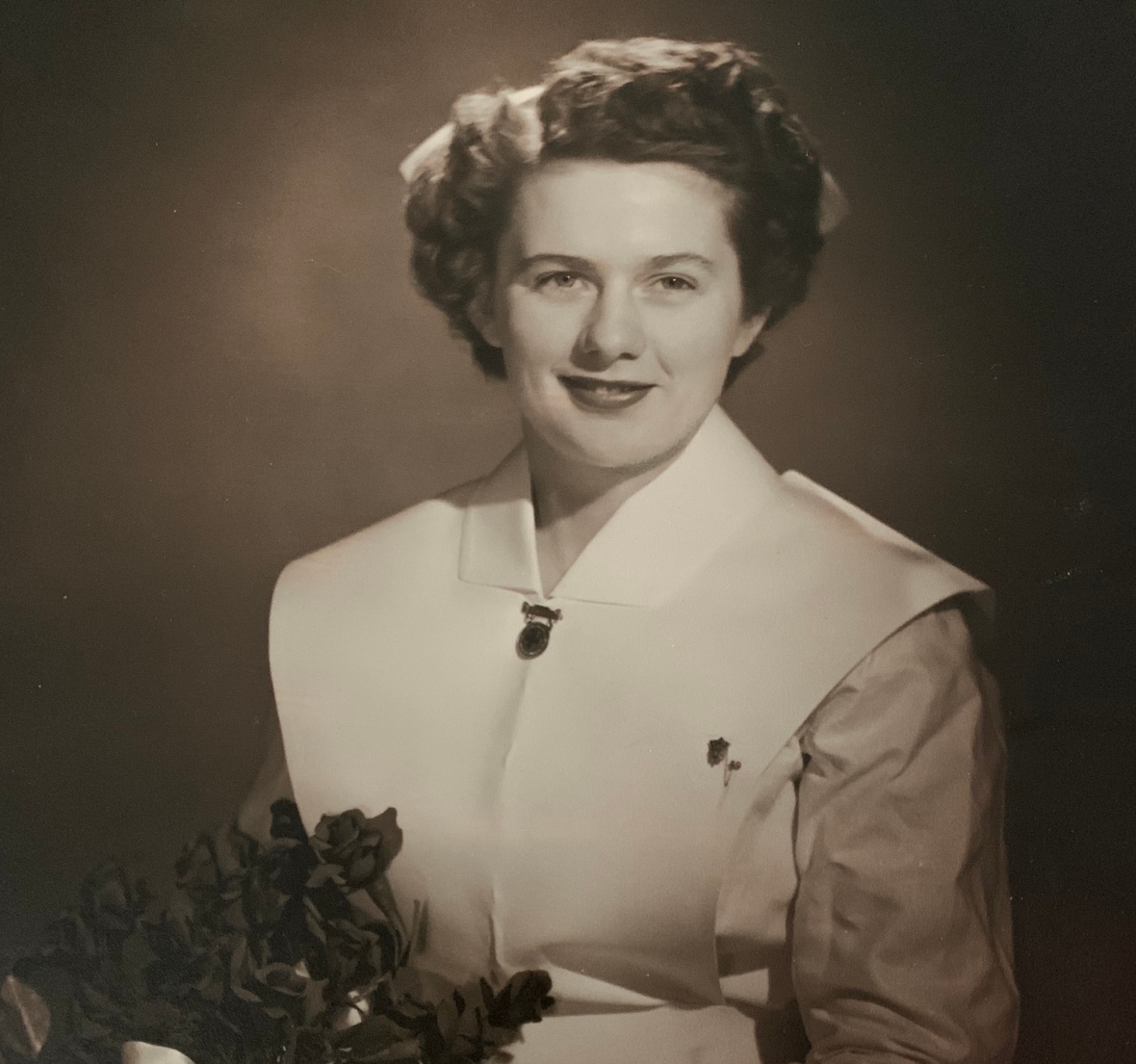 Dodie Anderson, 92, Salmon Arm

Born in 1928 in Dawson City, Yukon, Dodie graduated from high school at age 16 and went on to finish top of her class from Vancouver General Hospital's nursing school.
She married her beloved Peter in 1950 and the couple lived in New Westminster, where Dodie worked at the local hospital and raised two children.
She later became a nursing instructor and, upon retirement, director of nursing at what is now Thompson Rivers University in Kamloops.
Dodie and Peter spent their retirement years in Sorrento, B.C., where Dodie was a founding member of the Sorrento and District Hospice Society and the Shuswap Lions Manor.
The duo received a "Citizens of the Year" award in 1988 for their community contributions.
Dodie moved to Salmon Arm after Peter's death in 2008.
She passed away Dec. 14, 2020, at Shuswap Lake General Hospital.
The Andersons are survived by their daughter Susan and son Phil, six grandchildren and 14 great-grandchildren.

Read more about Dodie here.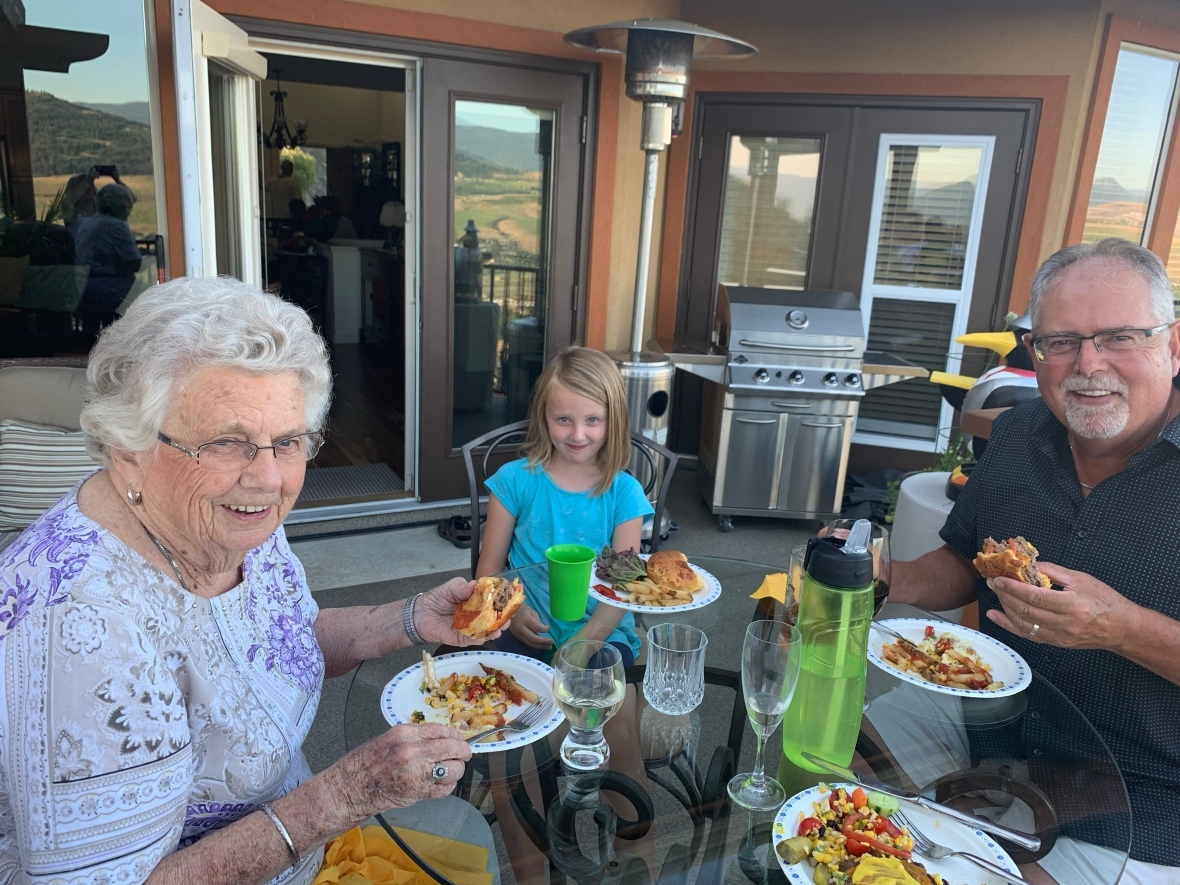 Dr. Bernard (Jack) Behrmann, 67, Richmond
Pediatrician Bernard Behrmann, known as Jack, will be remembered for his sense of humour — whether it was performing magic tricks or cracking dad jokes, he'd always try to put a smile on someone's face.
It's what made him great at his job, said his wife, Cindy Behrmann.
"He really believed in wringing every bit of joy and fun you could out of every day, and I think that kids have that, too," Cindy said.

Born in South Africa, Jack studied medicine in Johannesburg during apartheid, but could not bear the institutionalized racism and felt a moral obligation to leave the country.

He took a residency in Canada, met Cindy in Edmonton, and moved with the love of his life to Richmond, where the couple raised three children.

Jack continued his work at Richmond Hospital, eventually becoming the Department Head of Pediatrics. His passion for child health was fuelled by his youthful exuberance — and his love of kids.

"The middle line [on his gravestone] will be 'a friend to every child,'" his wife said.

Jack retired in 2014. The couple were in the Dominican Republic when the pandemic struck and they returned home immediately. Both Cindy and Jack began showing COVID-19 symptoms upon their return.

Jack was admitted to the hospital where he had worked for many years. He died July 22, 2020, after battling the virus for more than 100 days.
Prior to his death, Jack was able to see his son get married at the hospital.
Read more about the beloved pediatrician and his family here.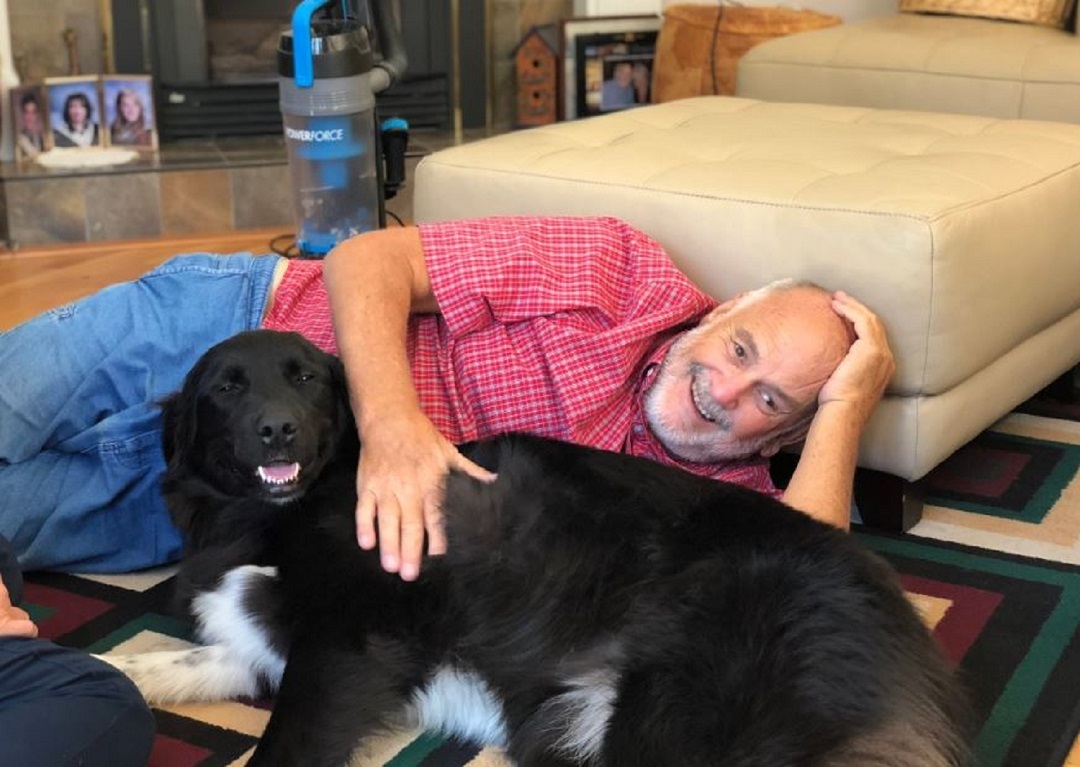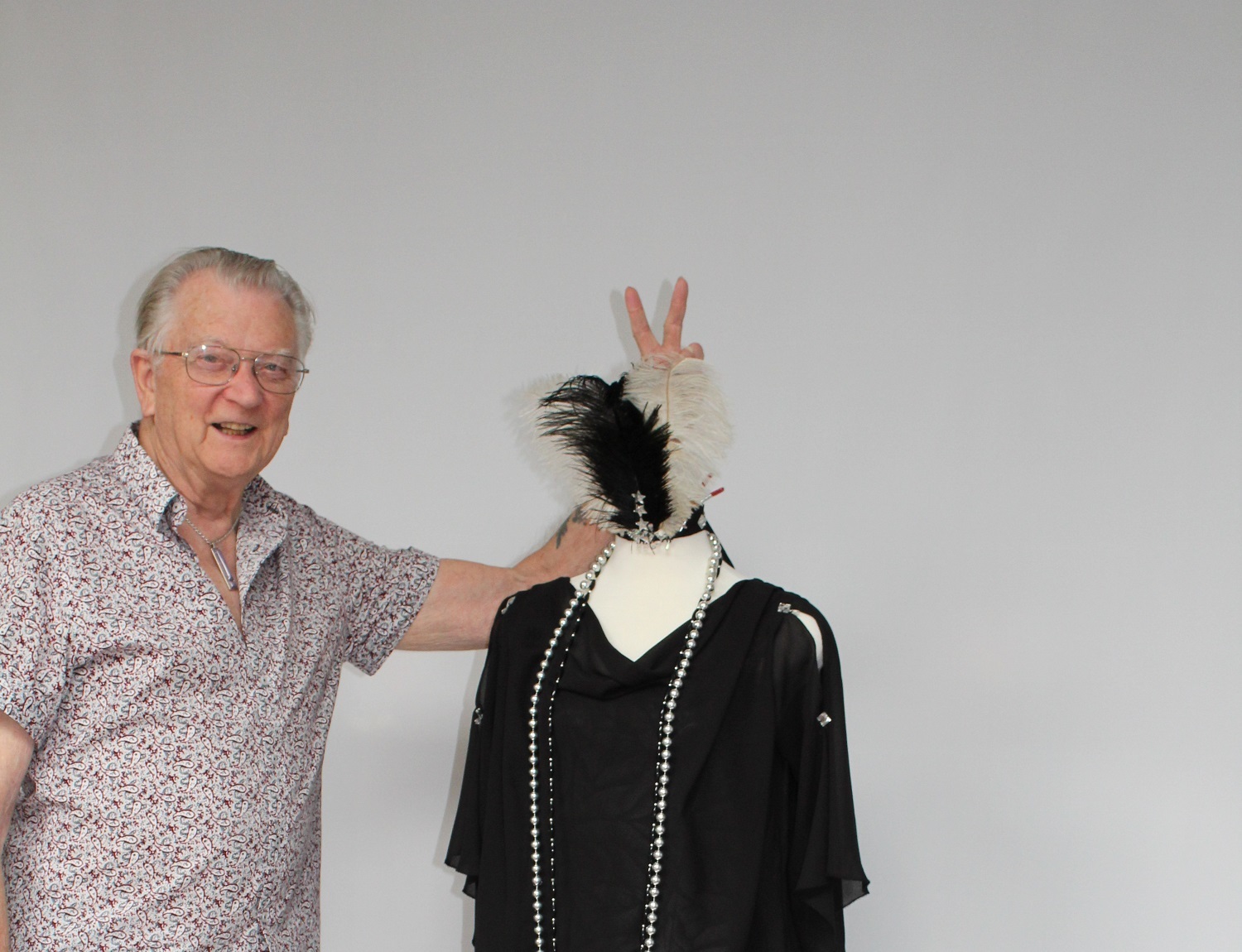 Ray Buchanan, 90, Vancouver
Ray's work lives on in the beautiful ensembles he created during his years as a costume maker in B.C.
A member of B.C.'s Entertainment Hall of Fame, Buchanan worked for Vancouver's Arts Club Theatre and the historic town of Barkerville. He designed costumes for movie stars and cruise ship performers and was still sewing in his late 80s.

At Watts Costumes in Vancouver, where Ray worked for more than three decades, he was something of a legend for the meticulous care he took with every piece.

"He created so much magic for people in their lives," said owner Josh Wilson.
Ray travelled to London in mid-March and showed symptoms of COVID-19 when he returned.
A friend took him straight from the airport to St. Paul's Hospital, where Ray died March 26, 2020, one day after his 90th birthday.
Read more about Ray here.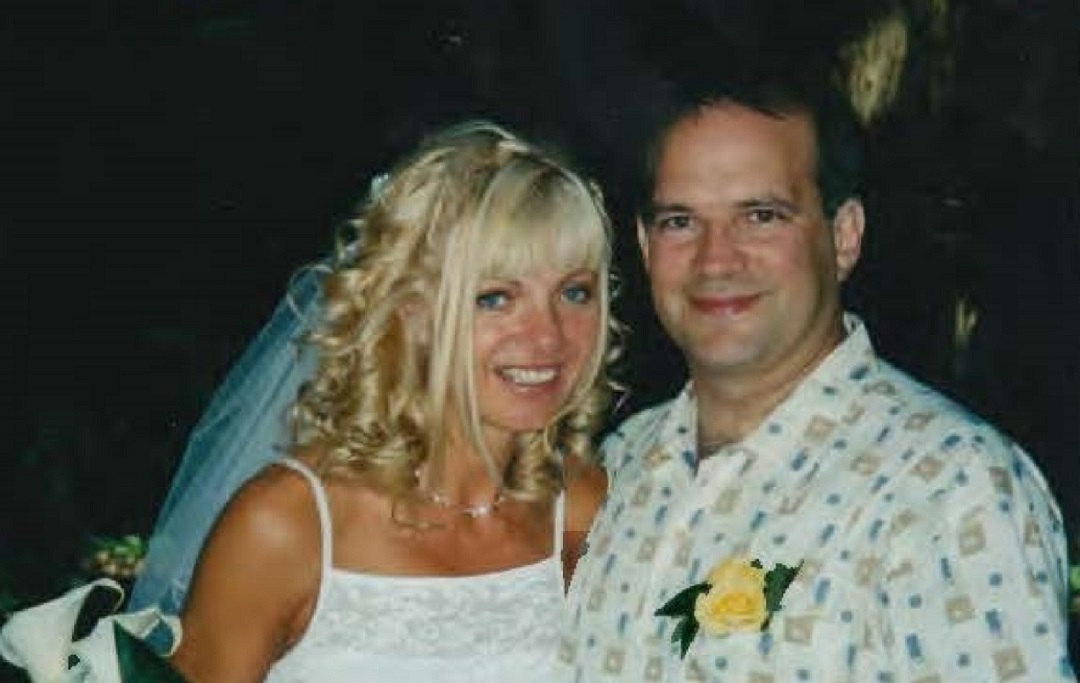 William (Bill) Chernoff, 57, Chilliwack
Bill will be remembered as a family man who was devoted to his stepsons Justin and Wade and beloved by his wife Tammie, to whom he was married for nearly two decades.

Tammie said it was Bill's kindness that won her heart.
"He was the love of my life," she said.
He grew up in Chilliwack, studied physics at the University of Victoria and then built his own business, Shooting Star Technology, where he designed, manufactured and marketed instruments for the industrial sector.
"Bill loved to invent different things and there are many contraptions that he created in his machine shop," said his wife. "He was a man of a million projects."
Whether it was racing cars, snowmobiling or climbing in the Himalayas, Bill was a risk taker who was always up for a thrill.
He also loved travelling with his wife, spending time with his nieces and nephews, and a good prank.
Bill battled COVID-19 for 15 days in intensive care before he died on April 8, 2021.
Read more about Bill and those who loved him here.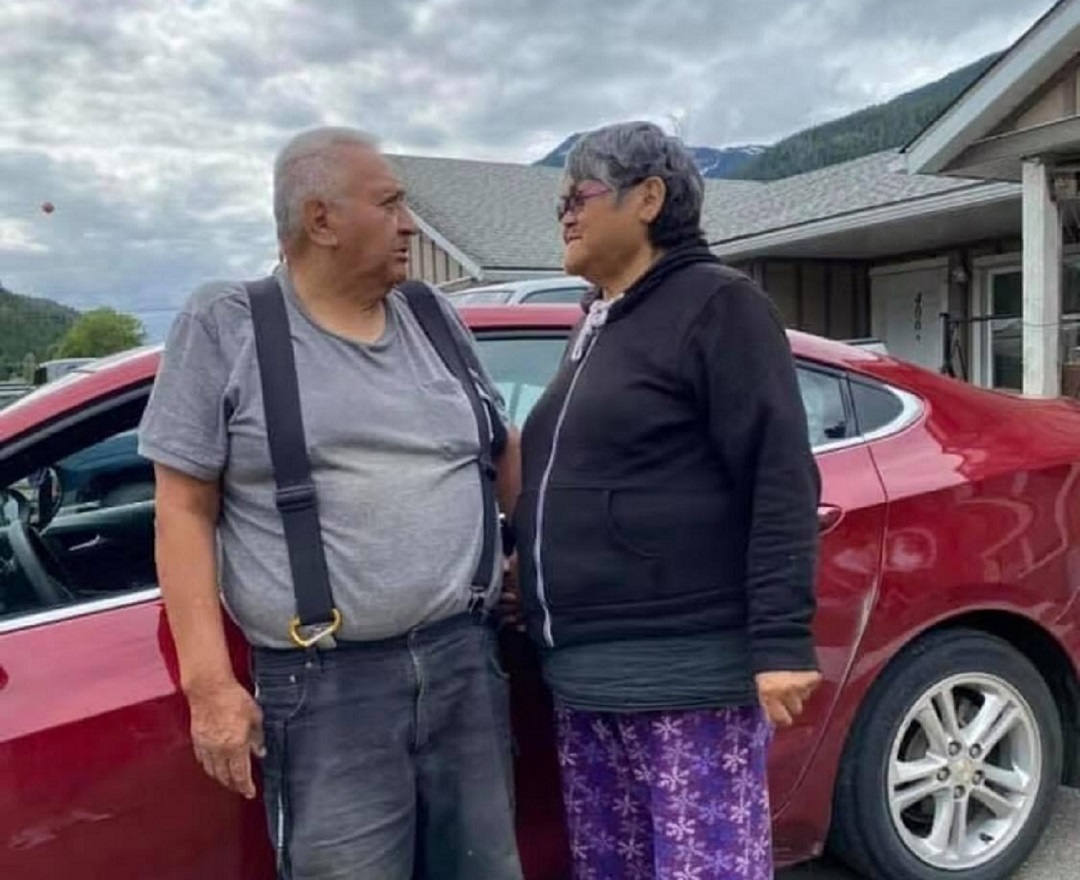 Verna Clayton, 74, and Victor Clayton, 73, Terrace
Verna and Victor were married for more than 40 years and died only days apart from each other in January 2021.
Verna worked at the local cannery for most of her life and Victor was a jack-of-all-trades, including welding and carpentry.
Both Nisga'a elders, they are remembered by their son Vern as loving parents who adored one another.
Vern, who was also diagnosed with COVID-19, was hospitalized in the same ward as his parents and was with his father when he died.

After Victor's death, Verna was in disbelief she had lost her love, according to Vern. She succumbed to the disease nine days later.
You can read more about the Claytons here.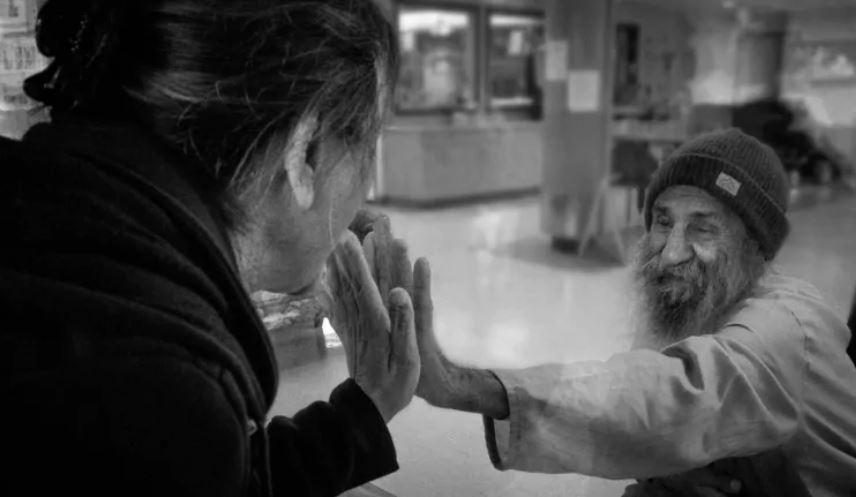 Raghbir Dosanjh, 86, Abbotsford
Raghbir came to Canada from India in 1970 with only $5 in his wallet. He spent years working in a lumber mill, saving up enough money to bring his family from Punjab, and eventually moved them into a modest home in Abbotsford, B.C., where he'd started farming.
Raghbir was a hard worker who built a good life for his four children. He was a tireless volunteer at his gurdwara, loved his eight grandchildren and had a love-hate relationship with the Vancouver Canucks.
After a life of hard work he was beginning to relax when he suffered a stroke.
Raghbir died April 17, 2020, after contracting COVID-19 in the Abbotsford facility where he was rehabilitating.
You can read more about Raghbir here.
John Eberherr, 85, and Helen Eberherr, 78, Prince George
John and Helen met at a Christmas dinner in 1965, when John's sister brought home her co-worker from the bank for a holiday meal.
It was love at first sight.
The couple were engaged within a week, married in six months, and inseparable for 55 years.

They raised three children in Prince George while John worked at local sawmills. Helen adored teaching the Eberherr kids to ski and swim.
In their golden years, they loved caring for their five grandchildren, all of whom were raised in Prince George, until COVID-19 meant family visits had to stop.
A few days before Christmas 2020, Helen told their daughter Tracy Glaicar that John had lost his appetite. Tracy suggested they both get tested for the coronavirus.
They learned they were both positive on Christmas Day. Three days later, Tracy watched from a distance as both her parents were taken by ambulance together to the local hospital.
On Jan. 5, 2021, John lost his battle with COVID-19. Four days later, Helen slipped away.
Two fateful Christmases, five decades a part. They will be forever remembered by the loved ones they left behind.
Read more about the Eberherrs here.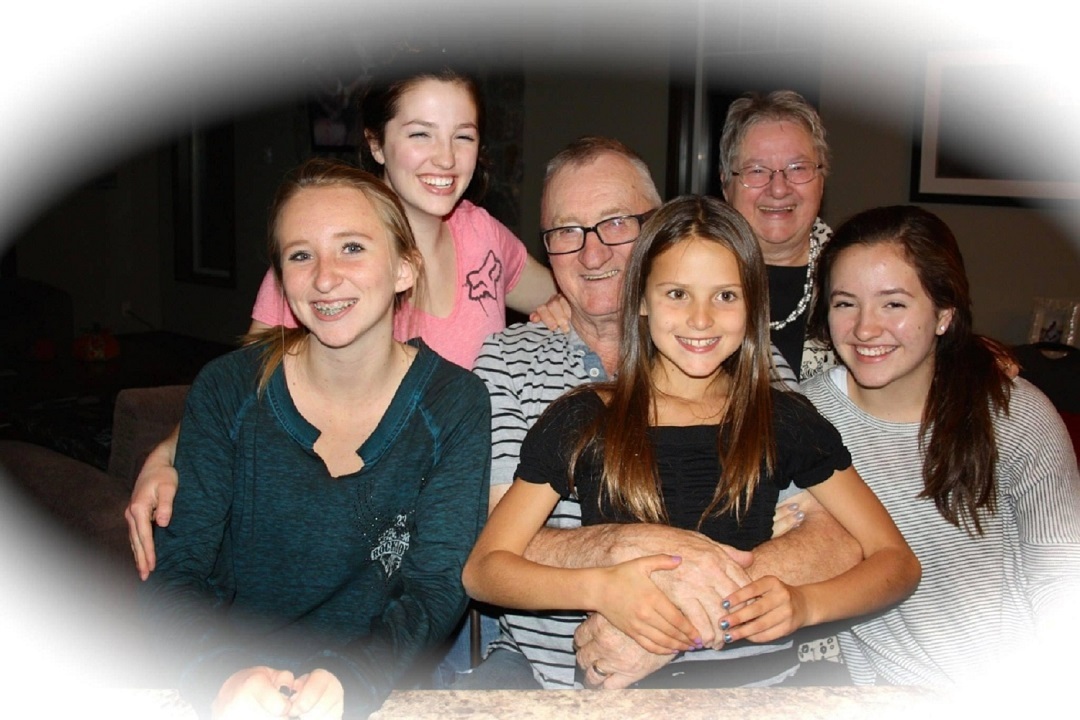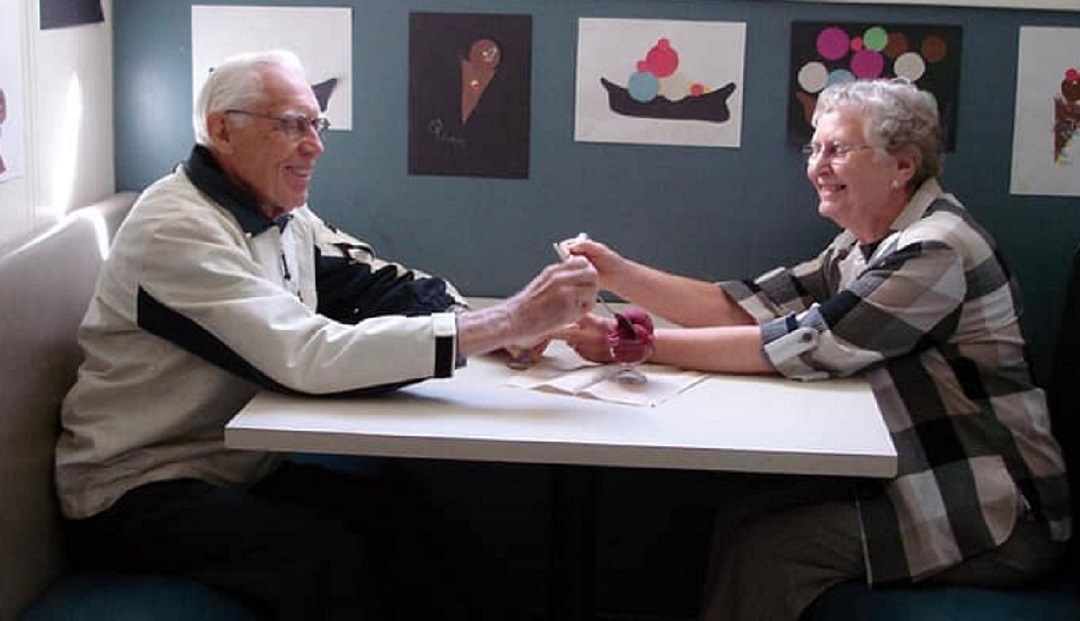 David Falk, 89, and Irene Falk, 91, Abbotsford
After more than 60 years of marriage, the Falks leave behind many admiring friends and family members, including two sons and four grandchildren, along with warm memories of their zest for life.
"They were just welcoming to everyone ... so generous and kind," said son Daniel Falk. "[I'll remember] just how much they thought of others."
Irene and David both grew up on farms in Saskatchewan and met at teachers' college in Saskatoon.
Irene followed her calling to teach all the way to the Lutheran mission school in Garoua, Cameroon, sailing from North America to Europe on the Queen Mary.
A bad case of malaria forced her to return to Canada, where she reconnected with David and the couple eventually wed.
They spent their working lives in Saskatchewan, before retiring to Abbotsford, B.C., where they were active in the Mennonite congregation at Bakerview Church.
The Falks passed away within days of each other at an Abbotsford care home. Irene died on Nov. 23, 2020 and David followed on Dec. 6.
Read more about the Falks' love story here.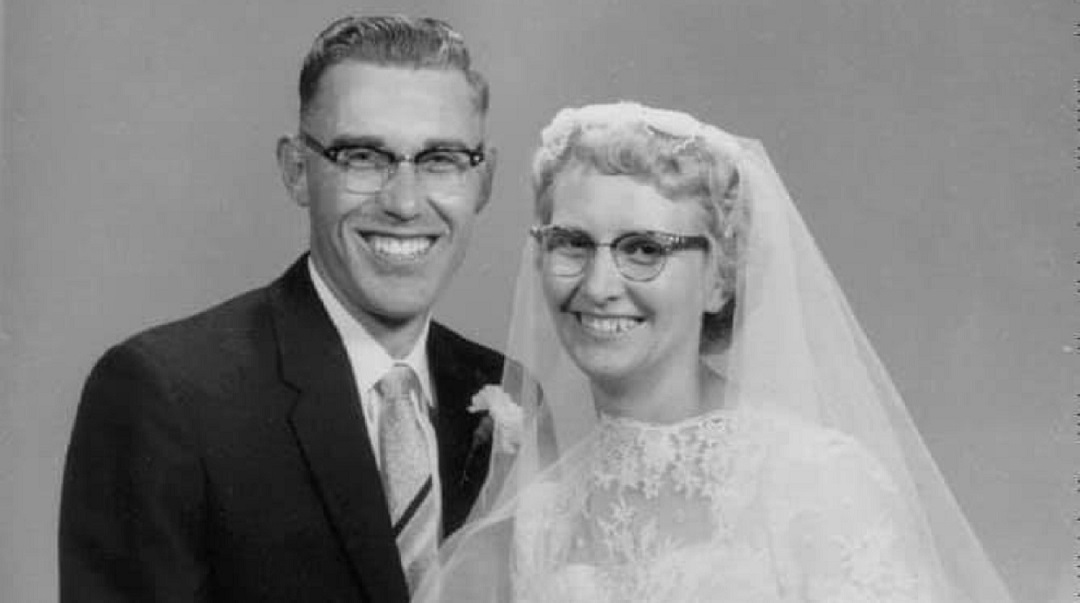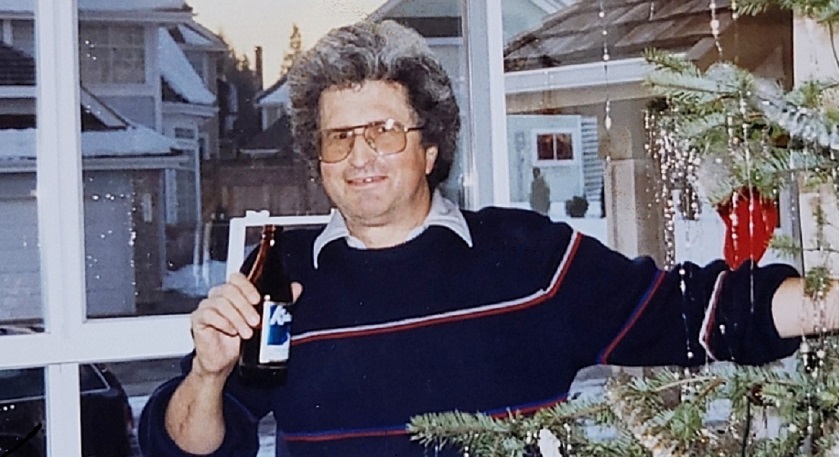 Tad Fetterly, 78, Port Moody
Tad, known for his love of card games and volunteer work, will be remembered for his infectious laugh and passion for his family.
Born in Saskatchewan in 1942 and given the name Gaylen, he was one of five kids and quickly earned the nickname Tadpole for squirming in his sleep in the bed he shared with his brother.
He met the love of his life, Berdie, while at art school in Alberta. After the couple were wed, they relocated to B.C. and raised three kids in the Tri-Cities area.
His eldest daughter, Carlene, recalls an adoring dad who coached soccer, carved pumpkins and encouraged a love for fine arts.
"He was there for everything," she said.
In his later years, Tad took up art himself and spent much of his time painting and playing cards at the Port Moody care home where he lived.
Tad died on Jan. 16, 2021, one of six people from the care home who have died from COVID-19.
You can read more about Tad's life here.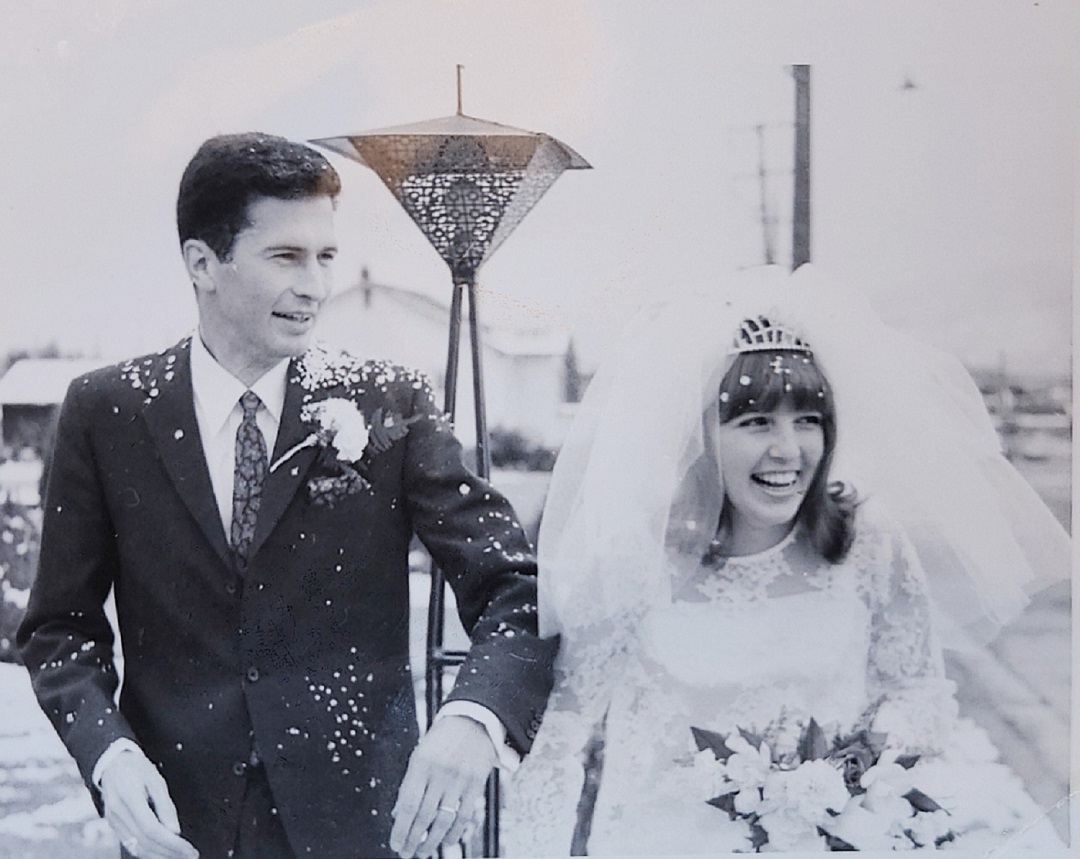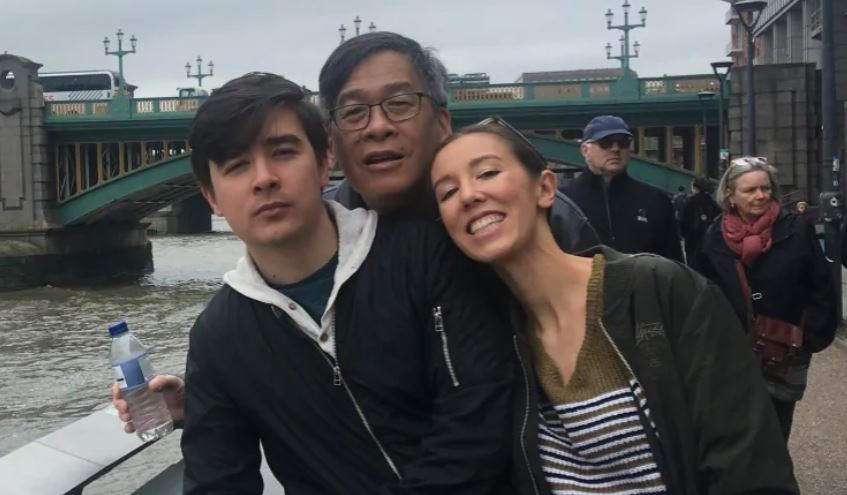 Doug Fung, 63, North Vancouver
Doug, a beloved husband and father, will be remembered by his wife, Bronwyn James, as a quiet man with a wicked sense of humour.
He had just been released from hospital in October after cancer treatment when his wife noticed something was off.
Once it was realized his breathing difficulties were caused by COVID-19, Bronwyn and the couples' two children — Jill, 27, and Derek, 29 — all had to be tested. Only Derek was negative.
Doug was readmitted to the hospital and Bronwyn was permitted to see him one last time.
"He had a nurse with him. I know that. And I'm so grateful for that caring nurse. But it wasn't his family," she said.
Doug's family mourned his death in isolation.

The night his dad died, Derek called his mom on the phone from the top of the driveway of the family home, the closest he could get to her and his sister as they waited for a clean bill of health.

"It was just like something out of a movie. It's not like something that really happens to people in real life," said Bronwyn.

Doug died Oct. 29, 2020, at Lions Gate Hospital in North Vancouver.

You can read more about Doug here.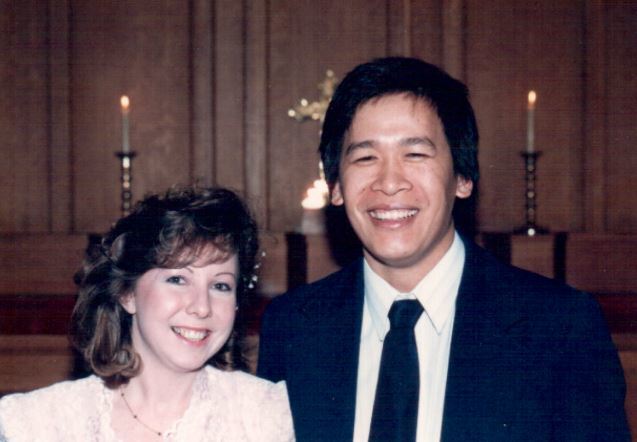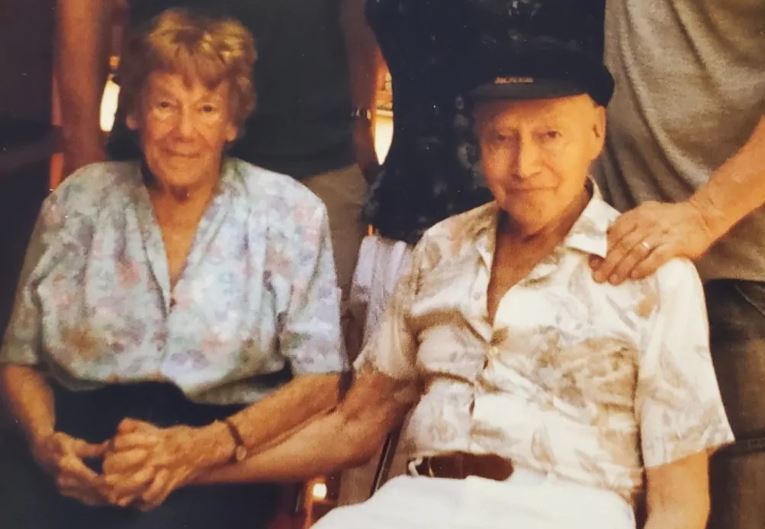 Arthur (Bill) Hampson, 93, Vancouver
Arthur — who also went by Bill — was an adventurer, says his son Bruce Hampson.
Arthur moved to Canada in 1955 from South Africa after seeing a postcard of Canada with mountains and a serge-clad Mountie.
He brought his wife, Barbara, and their firstborn child to B.C. and ran a locksmith and repair shop in Vancouver for many years.
Arthur died March 22, 2020, at St. Paul's Hospital in Vancouver.

Read more about Arthur, who loved to dance and listen to jazz music, here.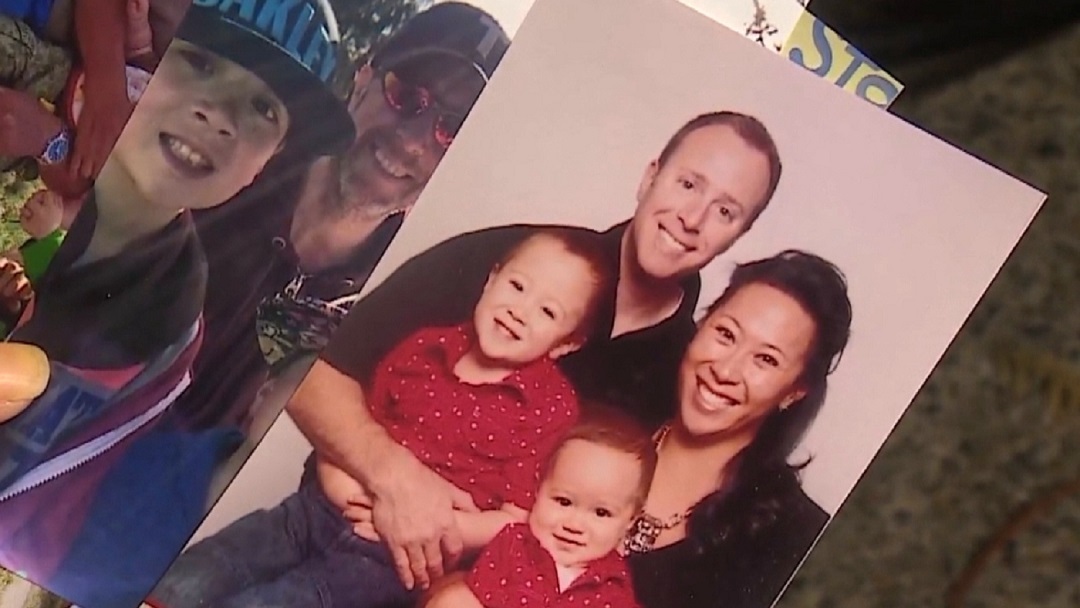 Reid Hance, 46, Tsawwassen
Reid Hance will be remembered as a beloved husband to his wife Melissa and father to his two sons, Liam and Luke.
A devoted dad, he loved coaching his children's sports teams and spending time outdoors fishing and camping with his family.
"He had a very witty sense of humour, a very genuine and caring attitude, and anyone who came across him felt that way," said Melissa.
According to his obituary, Reid was a dedicated employee with Air Canada for 15 years and spent the past 10 years with Exclusive Floors.
All four Hances tested positive for the novel coronavirus in early April 2021.
On April 13, they spoke with a nurse and scheduled an appointment with a doctor. Reid was resting on the couch at home that evening when Melissa said goodnight and went to bed. The next morning, he could not be revived.
You can read more about Reid's story here.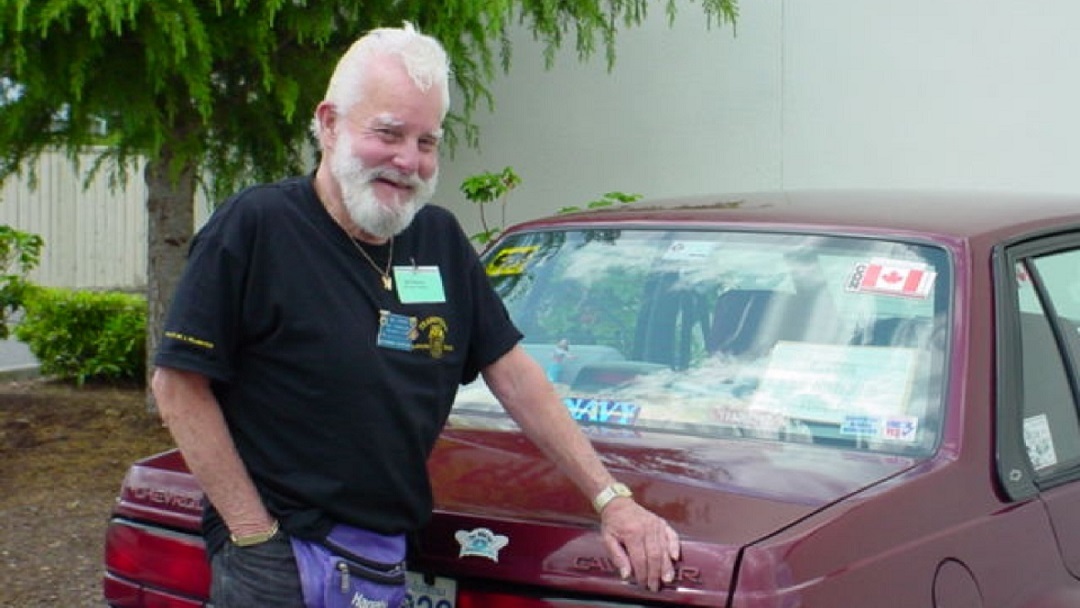 William Joseph (Bill) Hireen, 93, Abbotsford
William Joseph (Bill) Hireen was easy to spot if you lived in Abbotsford, B.C. His unmistakable '91 Cavalier was covered in decals representing a proud chapter in his life, from the Teamsters union to Canadian veterans.

Born in Vancouver in 1927, Bill served in the navy overseas during the Second World War. After his discharge, he returned home to start a family and a career as a truck driver.
At age 55, Bill was diagnosed with a spinal cord disease that paralyzed him from the waist down.
Bill spent the last three decades of his life in Abbotsford, where he was a fixture at every Remembrance Day ceremony and local council meeting.
"From city councillors to the homeless, he could chat it up with all of them," said his eldest daughter, Valerie Noble.
One morning while making his way to council chambers on crutches, he was greeted by the mayor and councillors. They unveiled a plaque on his usual chair. "This seat is reserved for William J 'Bill' Hireen during council meetings," it reads.
Bill died of COVID-19 on New Year's Eve. His legacy will include the plaque, a cache of war medals, over 200 blood donations and the respect and love of his community.
He leaves behind three children, seven grandchildren and three great granddaughters.
Read more about Bill here.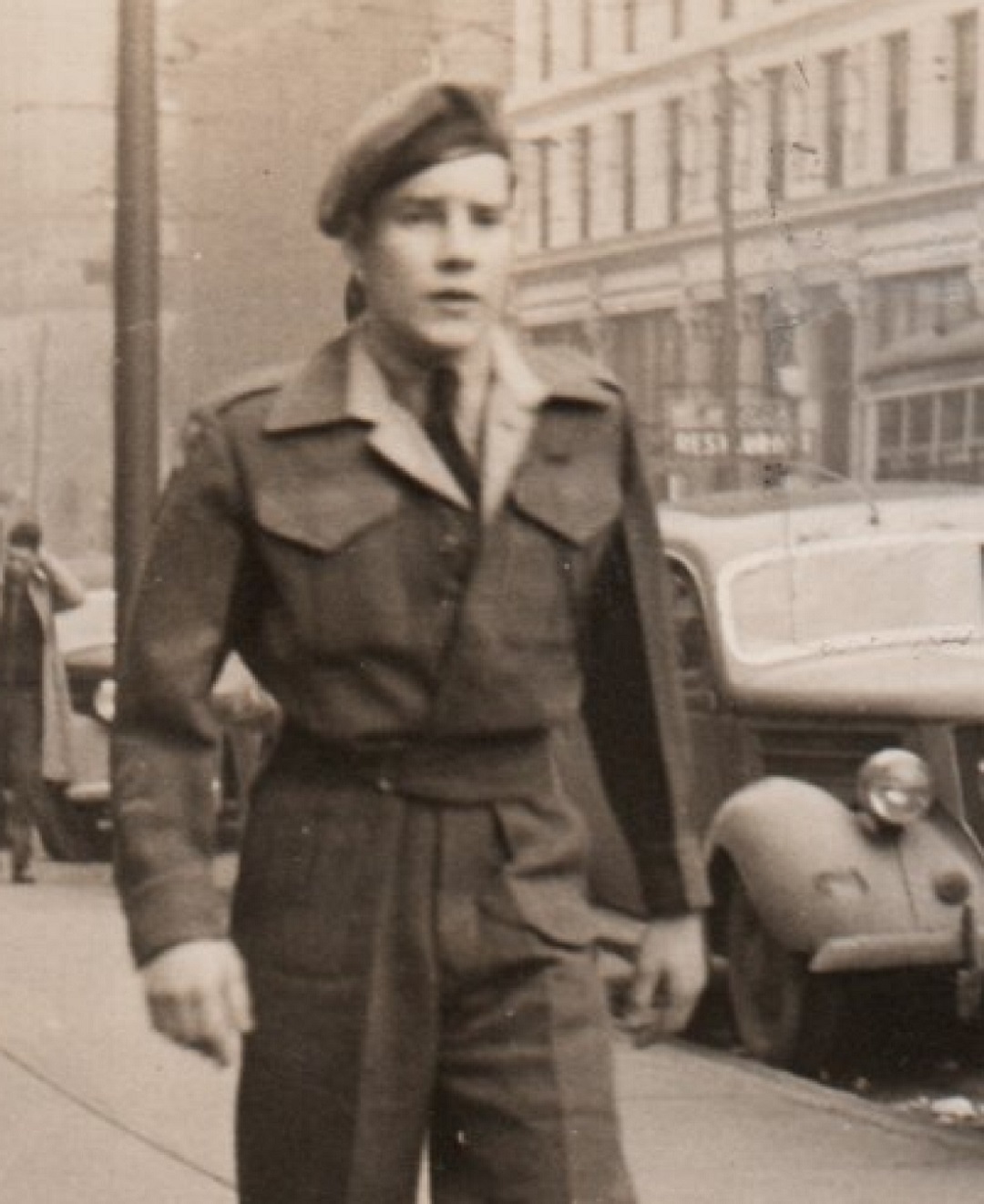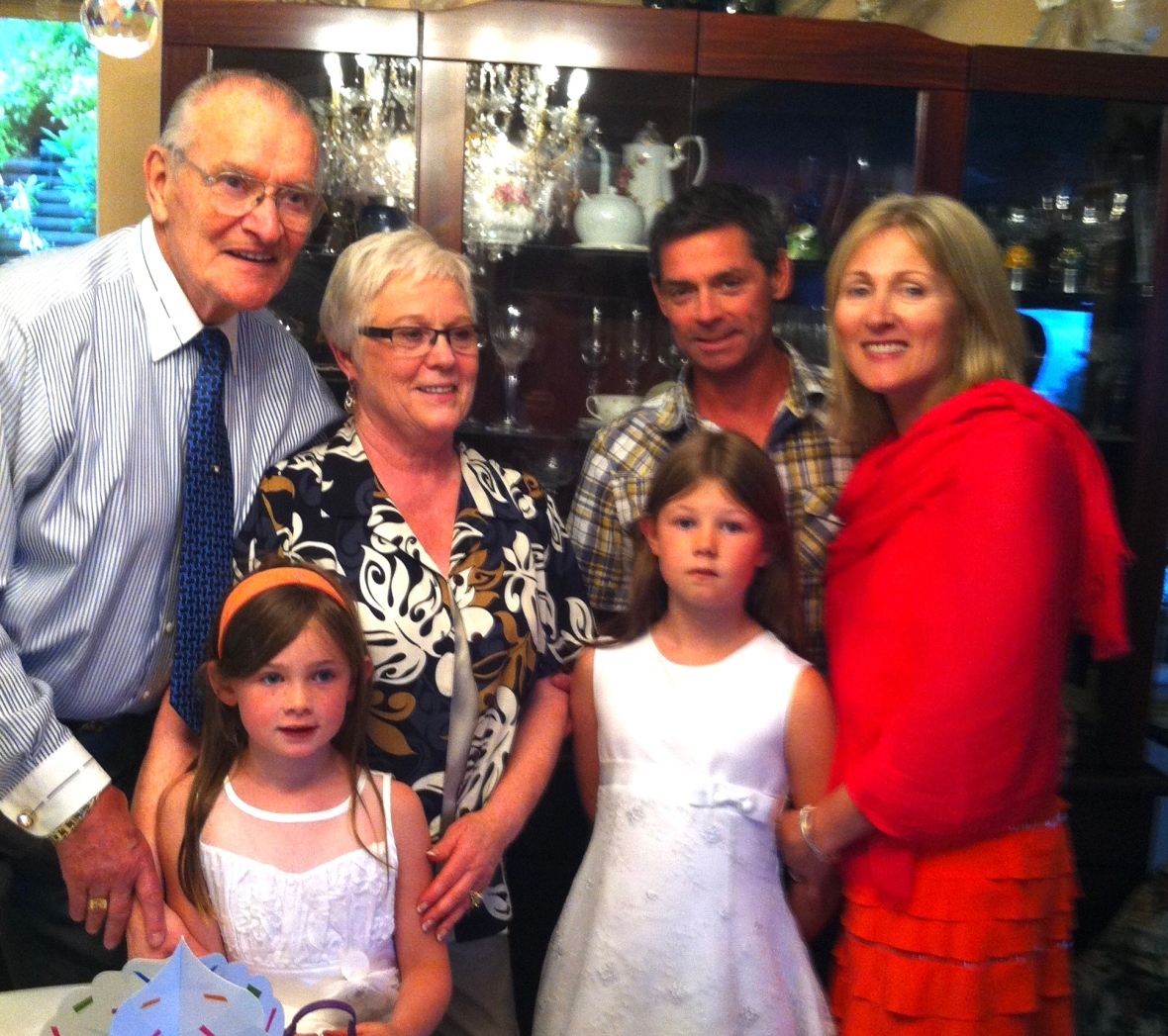 Rolf Hundvik, 88, Burnaby
Born and raised in Vancouver, Rolf became an elementary and secondary school teacher at the age of 19 and taught for 36 years.
Those close to Rolf remember him as an opera-loving, globe-trotting, sharp dresser who was devoted to his students and his godchildren.

"He loved telling stories. He loved to travel. I don't think he really was ever home for longer than six weeks at a time ... that definitely inspired me," said goddaughter Julie Nash.
Another goddaughter, Noreen Bremner, said Rolf not only instilled in her a love of the arts, but also became a big part of her kids' lives decades later.
"He would make cassette tapes of songs for them to play and listen to. The old classic Disney and the old classic kids songs," said Bremner.
Rolf suffered a stroke in 2017. He was living in a Burnaby, B.C., care home when he was diagnosed with COVID-19.
On. Dec. 22, 2020, he went for a nap and never awoke.
He is survived by his wife Shirley.
Read more about Rolf here.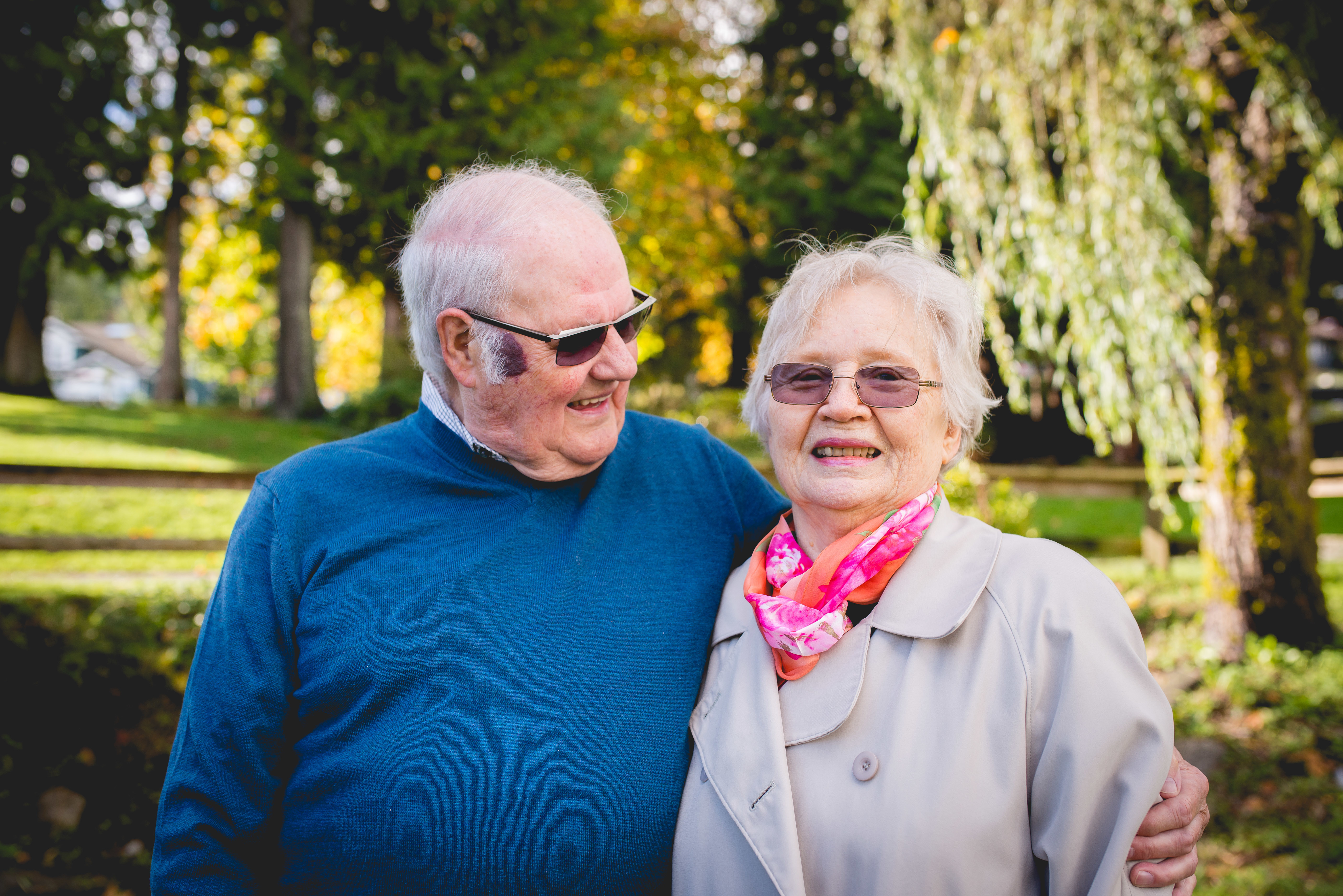 Beverley Kellett, 89, North Vancouver
When Beverley became a resident at Lynn Valley Care Centre in North Vancouver, her husband, Ron, kept a calendar and wrote down who was visiting her every day.
Loved by her husband of more than six decades, Beverley also leaves behind four children, as well as numerous grandchildren and great-grandchildren.
Beverley died March 20, 2020 after a coronavirus outbreak at the care home.
Her daughter, Teresa Comey, spoke here about how hard the circumstances of her mother's death were.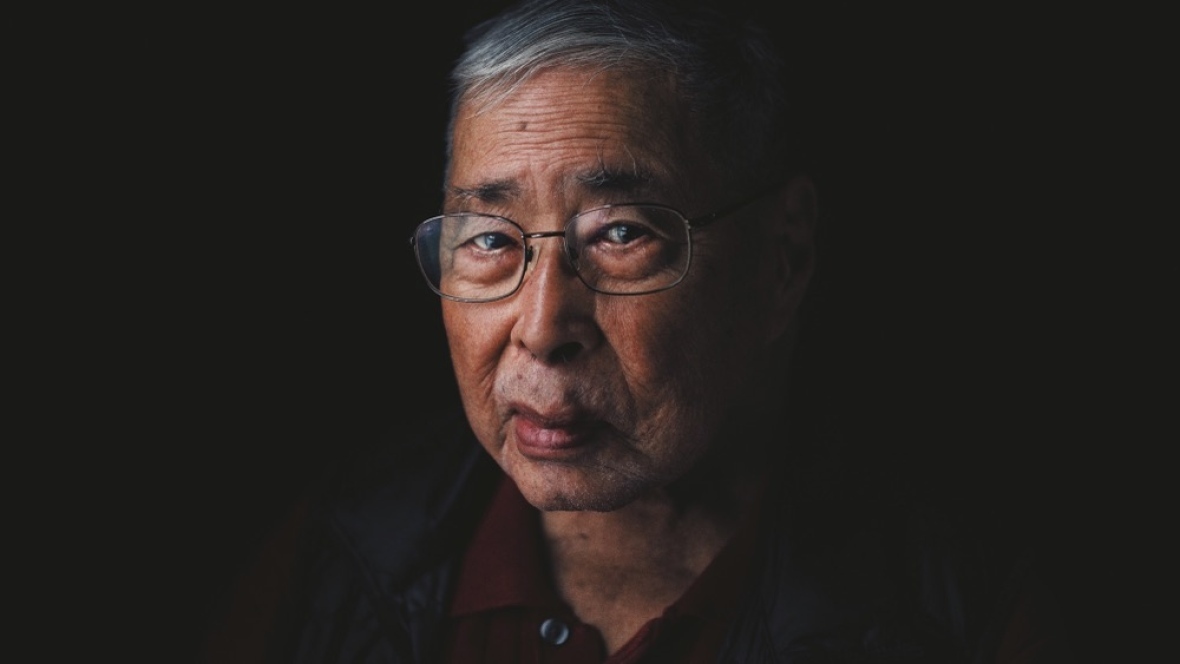 Fred Ko, 104, Richmond
Born in a church manse on Vancouver's Beatty Street on March 28, 1916, Fred's long life was defined by quiet fortitude and his connections to the people and places around him.

"He was just a super-optimistic, very gentle soul," said his daughter Alison Ko, who lives in Kimberley, B.C. "Everybody calls him the Buddha."

Fred had two daughters, a son and two grandsons, but Alison says he was a grandfather to many more.
"He's the grandpa to all [my sons'] friends and all my friends."
The third child born to Chinese Canadian parents in Vancouver, Fred's family started out with a printing press that produced the first Chinese telephone book, and later opened gift shops in Toronto and Vancouver.
While her father was humble, Alison says he was influential in the Chinese community and her cousins told stories of hanging out at his store and seeing members of parliament stop by to see Fred.
Fred contracted COVID-19 from a neighbour and was relocated from his daughter Catherine's Richmond home to the hospital.
He died on Nov. 28 at the age of 104, one of the oldest Canadian victims of the pandemic.
Read more about Fred and his family here.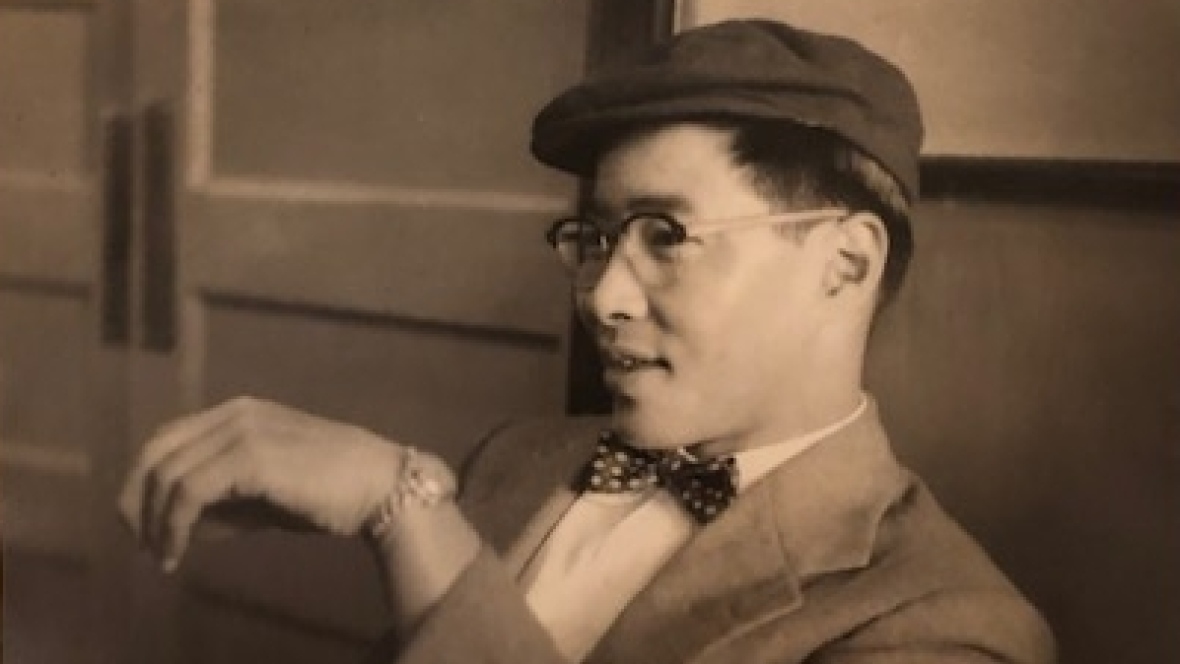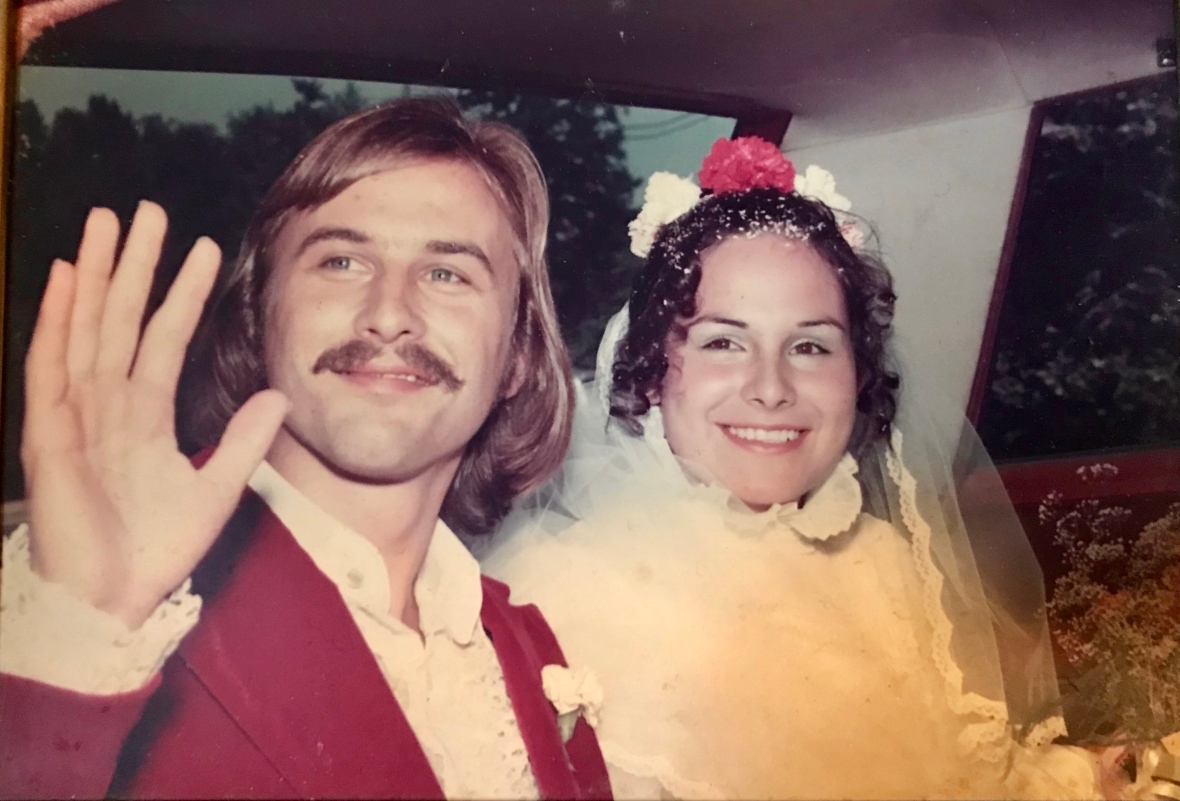 Anton Kolstee, 71, North Vancouver
Anton is remembered as a father, musician and mentor with a deep respect for Indigenous culture.

After immigrating to Vancouver as a child, he spent his teenage years as a member of the psychedelic rock band United Empire Loyalists, opening for the likes of The Grateful Dead and Cream at local shows.

He turned his love of music into a career and completed a PhD in ethnomusicology after living and working with Indigenous communities in B.C. and learning their culture and music.
This led to a job as a First Nations counsellor at Carson Graham Secondary in North Vancouver, where he built trust with students and elders of the Squamish nation and became fluent in their language.
"He made it safe for us to come in here and enjoy our high school," said Squamish Nation Hereditary Chief Ian Campbell, one of Anton's former students.
The Squamish Nation honoured him with a name: Skewk, the raven.
In 1999, a heart attack ended Anton's career. His physical and mental capacity were never the same afterwards.
He moved into a North Vancouver care home in March and died of COVID-19 on Dec. 8, 2020.
Read more about Anton here.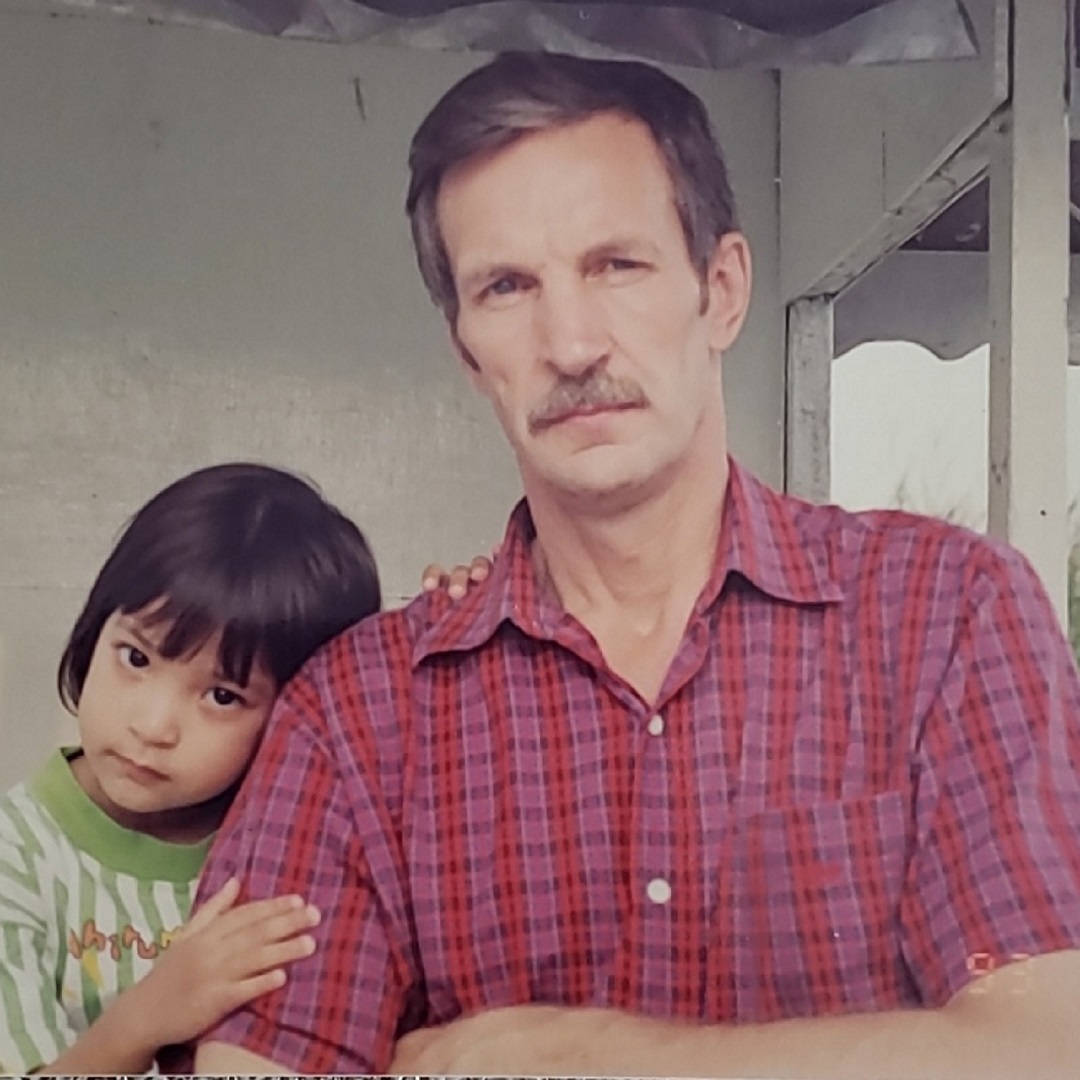 Jaromír Kroužel, 79, Quesnel
Jaromír Kroužel, also known as Jerry Krouzel, was born in Czechoslovakia in the early 1940s.
He got a job planting trees at age 13 and attended forestry school, where he excelled as a marksman and falconer.

Later, he coached judo and was short-listed to be the trainer for the Czechoslovakian Olympic judo team. But Krouzel gave up his chance to go to the Olympics when he fled the country in 1968 during the Soviet-led invasion.

He worked as a cheesemaker in Quebec, managed a dairy company in Manitoba and sold real estate in Alberta before making his way to B.C. in his 40s to return to his first love: the woods.
Daughter Aida Krouzel, 32, estimates her father planted about 12 million trees throughout his life.
"He just loved to be outside helping the community and the forest," she said.
The veteran planter was working on a job just two weeks before family say COVID-19 felled the tall, formidable forester.
He had left the crew and returned home out of fear of infection on the job site. He died May 18, 2021, in his Quesnel home.
Read more about Jerry, his work, and his family here.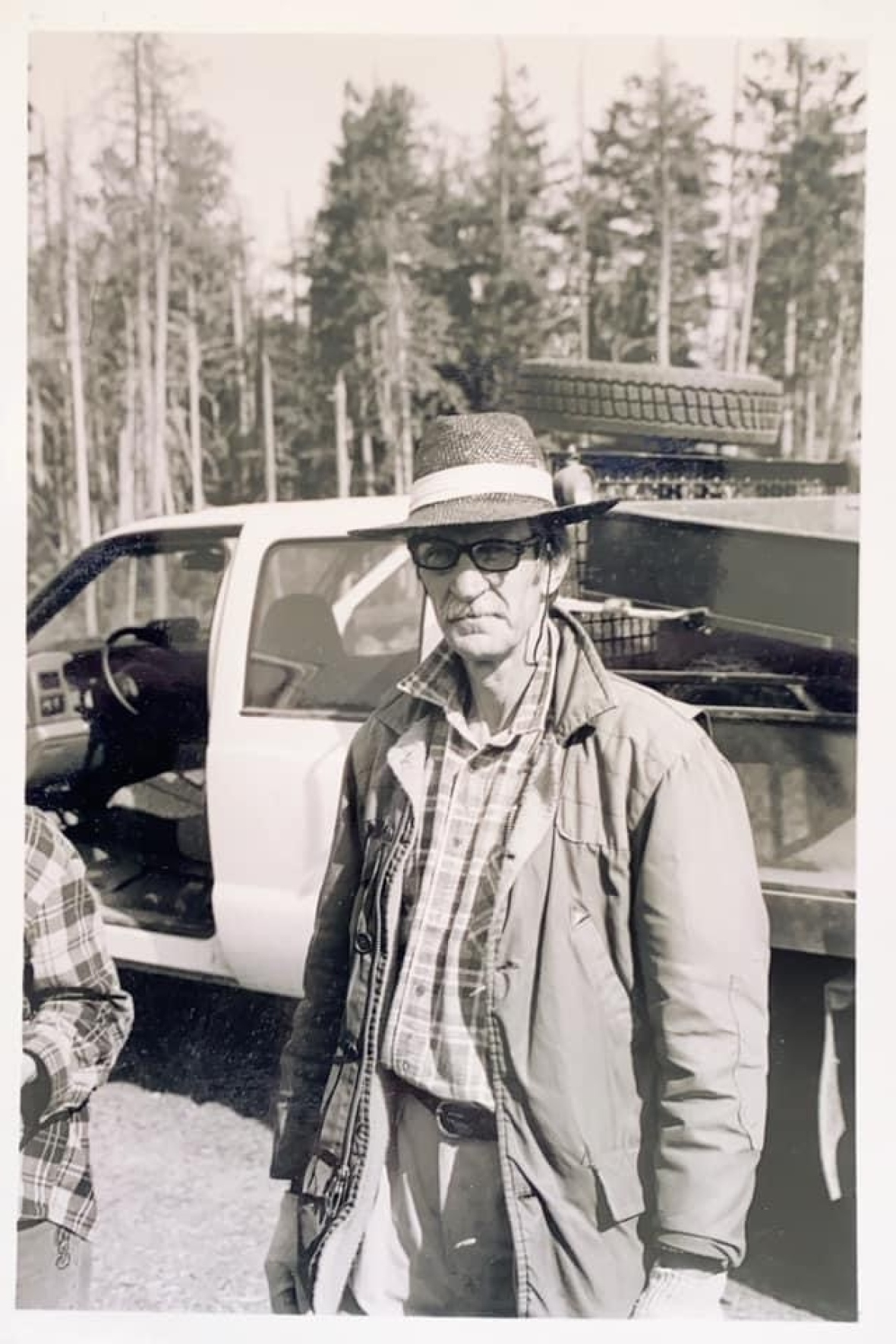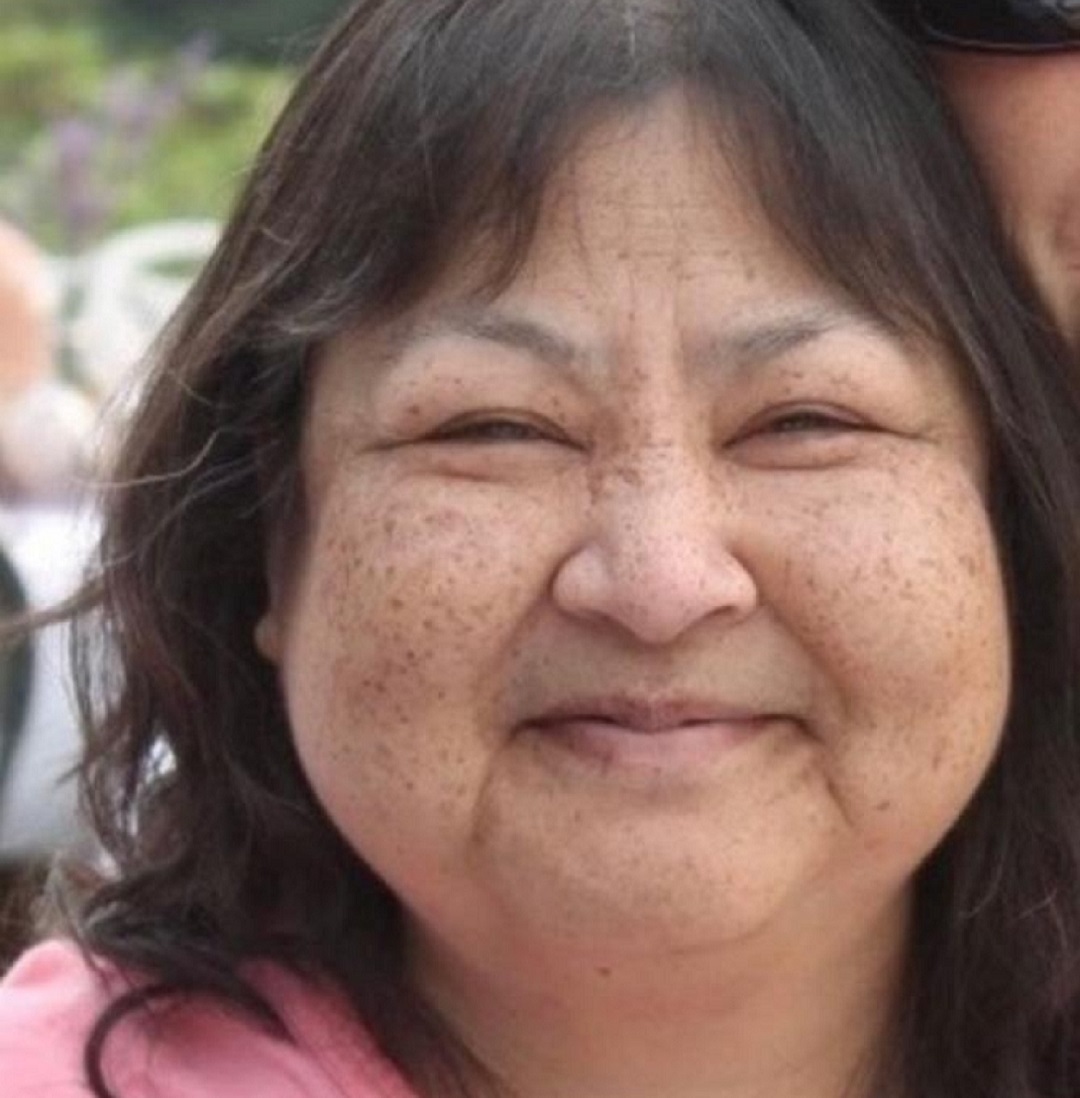 Diana Law, 57, Vancouver
The first known nurse in B.C. to die of COVID-19 complications, Diana will be remembered as a well loved, steady presence who dedicated her life to caring for others.
Diana was inspired to work in medicine by her father, John, a physician who she helped as a teenager, and she went on to work at Shaughnessy Hospital in Vancouver and then as a patient care coordinator at Peace Arch Hospital in White Rock.
"She spent her whole life basically looking after other people," said her husband of almost 30 years, Glen Culshaw.
Diana will be remembered as a calm leader, a dedicated friend and a beloved mother to her two children, daughter Sydney, 19, and 16-year-old son Alexander.
In her obituary, she was described as "a very giving person, easy to talk to, and quick to step in where help was needed."
As the recipient of a kidney transplant, Diana had not been vaccinated because it wasn't clear how safe the COVID-19 vaccine was for transplant recipients at the time she became ill.
She began showing signs of illness around Christmas 2020 and was admitted to Vancouver General Hospital in January.
After a lengthy battle with the coronavirus, Diana died on April 14, 2021.
Read more about Diana's story here.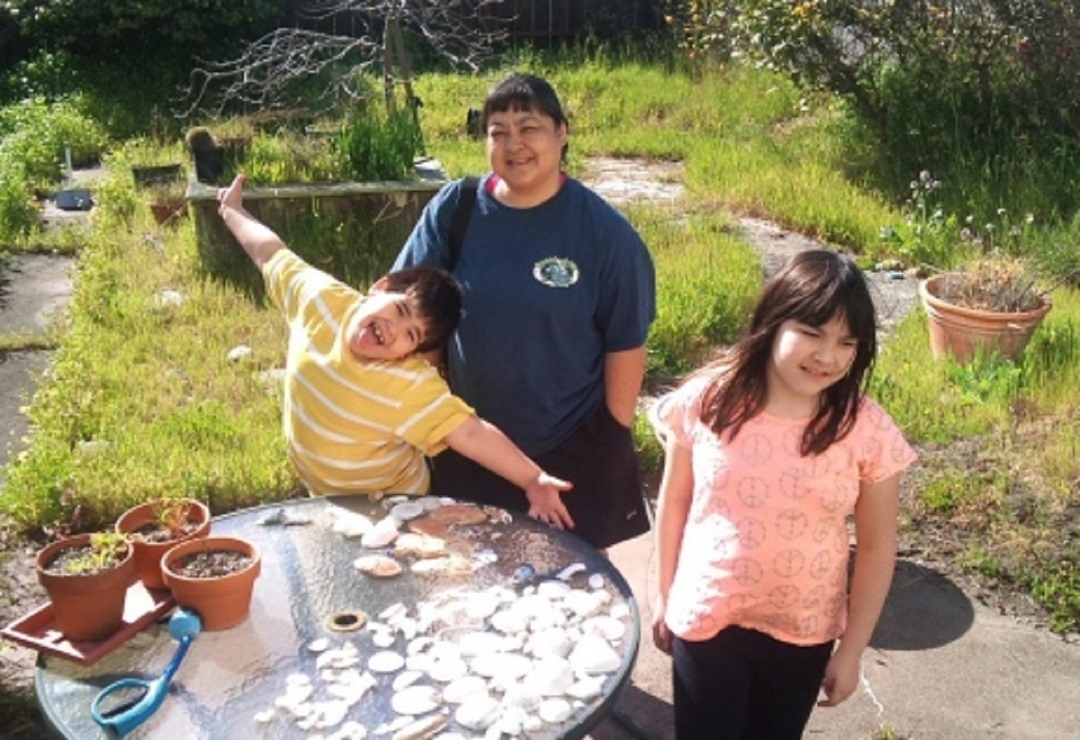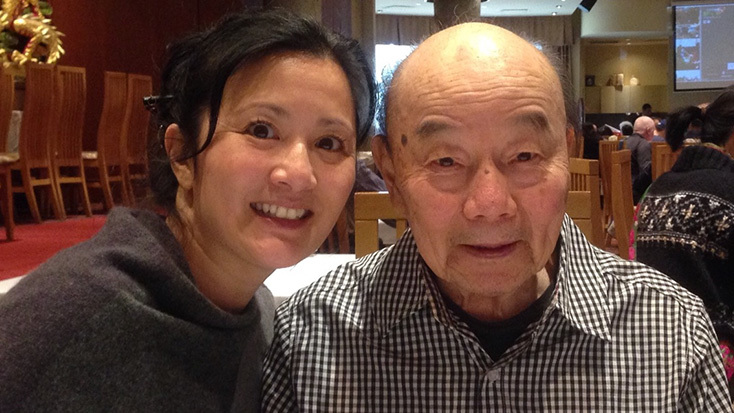 Ming Ball Lee, 89, North Vancouver
Ming Ball loved taking long walks on Bowen Island, where he lived with his daughter Nancy Lee after he retired.
"He would walk every single day, rain or shine, and people would stop and offer him a ride, and he would refuse," Nancy recalled.
Ming Ball immigrated to Canada in the 1940s from southern China and worked first in mining and then for CN Rail for 20 years.
In 2013, Ming Ball left Bowen Island and moved into a North Vancouver care home, where his daughter said he took pleasure in playing regular bingo games and watching TV wrestling.
Ming Ball died on March 14, 2020, after being diagnosed with COVID-19 at the care home.
Read more about Ming Ball here.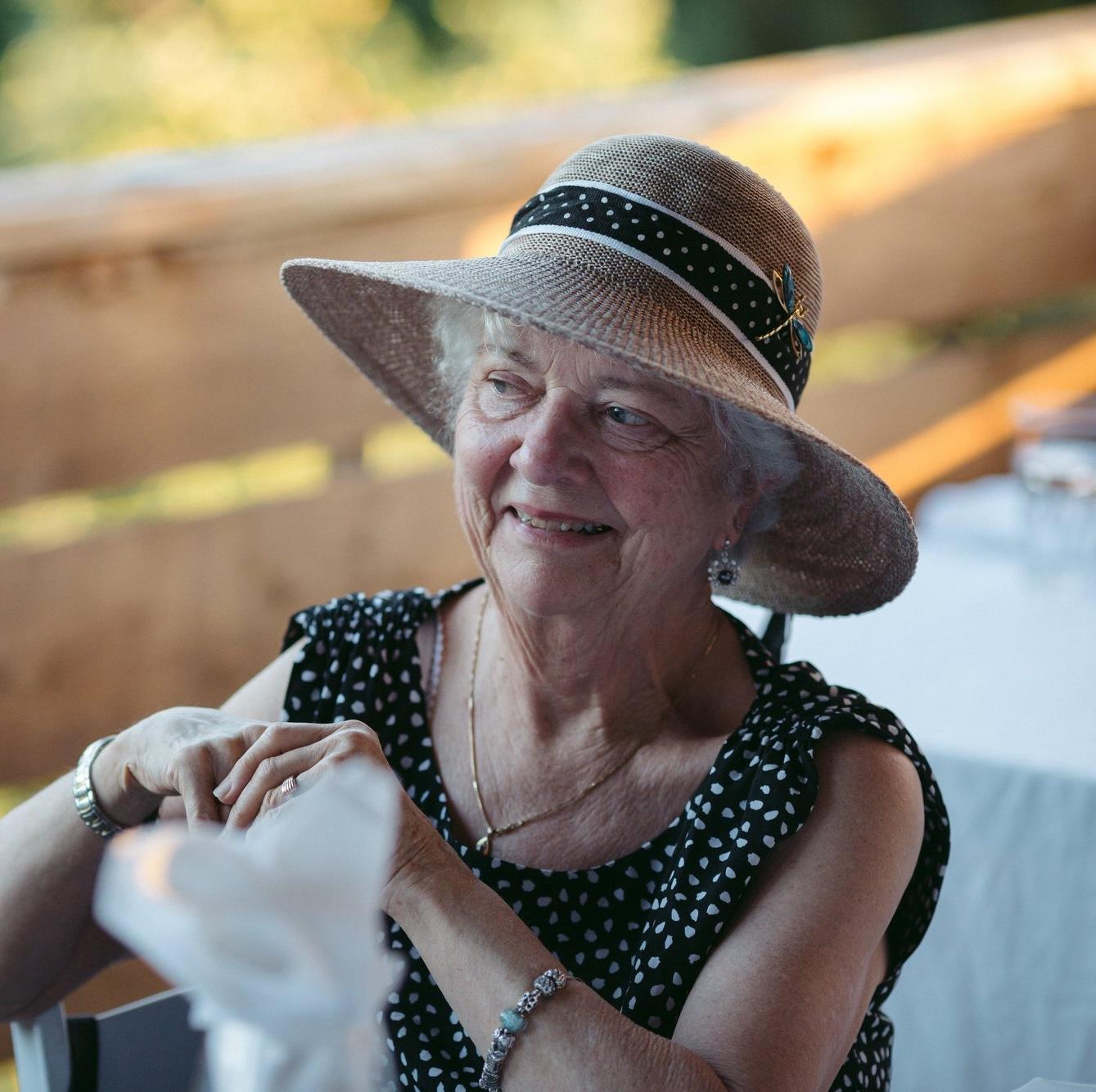 April McCormack, 74, Coquitlam
April never missed a chance to belly-dance, disco or waltz at the care centre where she spent her final year.

A mother of four, wife of 36 years to her beloved Rob and "Gaga" to three grandchildren, her obituary described her as being fiercely independent, tough as nails and sweet as honey, and how she loved her family more than anything.
April was diabetic and had an autoimmune disease but you'd never know it, her family said. She ate a plant-based diet for 15 years and loved exercise.
"She loved to zoom around with her walker to Bruno Mars' Uptown Funk. It was her favourite," said her eldest daughter September Stokes.
Stokes said her stepfather Rob had cared for her mother in their Port Moody home after April was diagnosed with Parkinson's 11 years ago.

A year-and-a-half ago, when April's symptoms became unmanageable, she moved into a care home.

April died Nov. 26, 2020 after contracting COVID-19 at the home.

Read more about April here.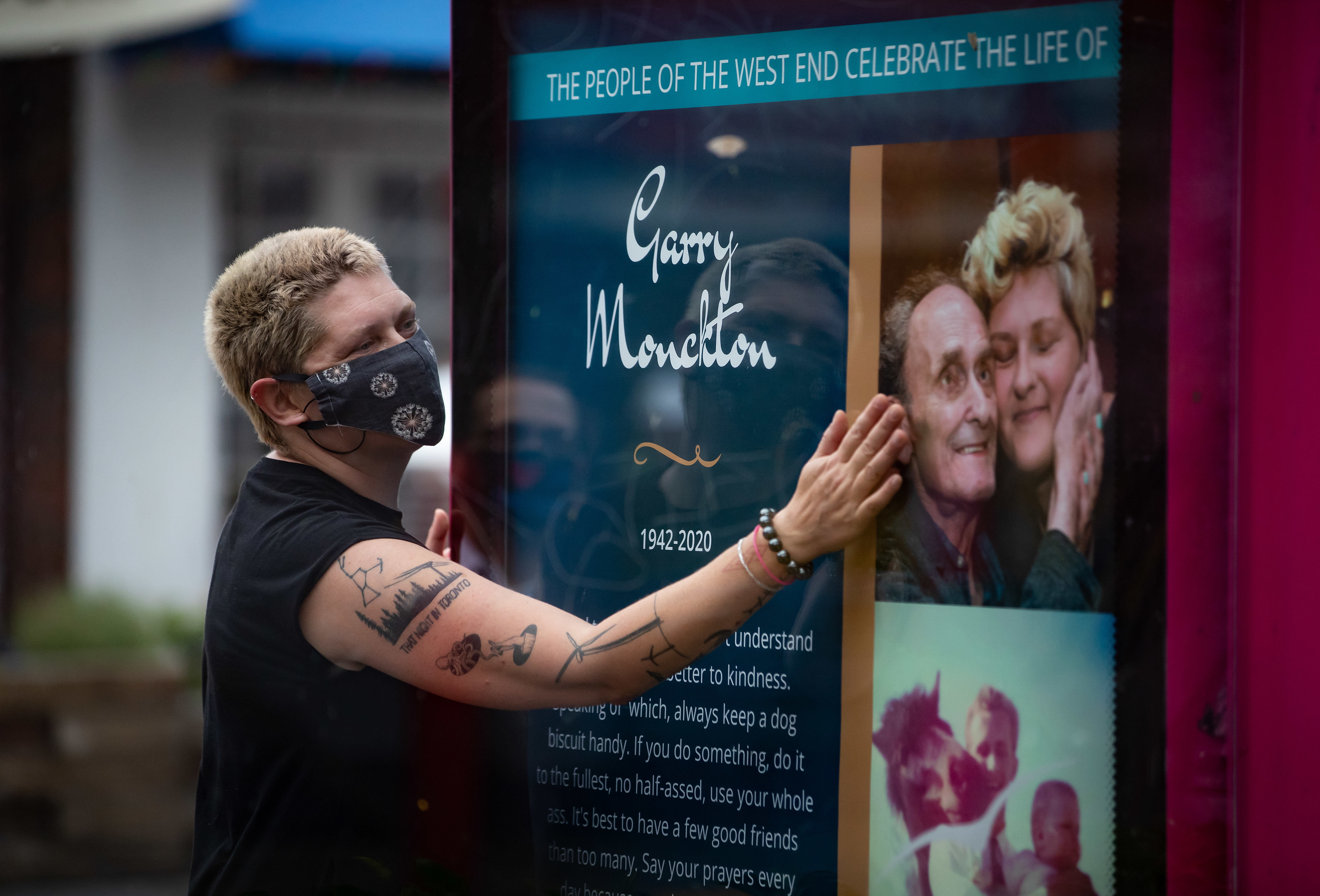 Garry Monckton, 77, Vancouver
Garry will be forever memorialized in the Vancouver neighbourhood where he both lived and died.
A memorial honouring the seniors lost to COVID-19 in Vancouver's West End and Coal Harbour communities was unveiled in September at the southeast corner of Davie and Thurlow streets.
The memorial features a poster of Garry, a beloved father and physiotherapist, who lost his battle with the virus in April.
"I think my dad would have been incredibly honoured to have this recognition," said daughter Samantha Monckton.
"Our family is very grateful for this and hopes that by sharing Dad's story and wisdom with his neighbourhood his memory will continue," she added.
During her father's final days, his daughter played songs for him on her trumpet outside his long-term care facility where she could not visit.
He was partial to the tunes Blue Moon and When the Saints Go Marching In.
Garry Monckton died April 2, 2020, at Haro Park Centre Society in Vancouver.
Read more about Garry here.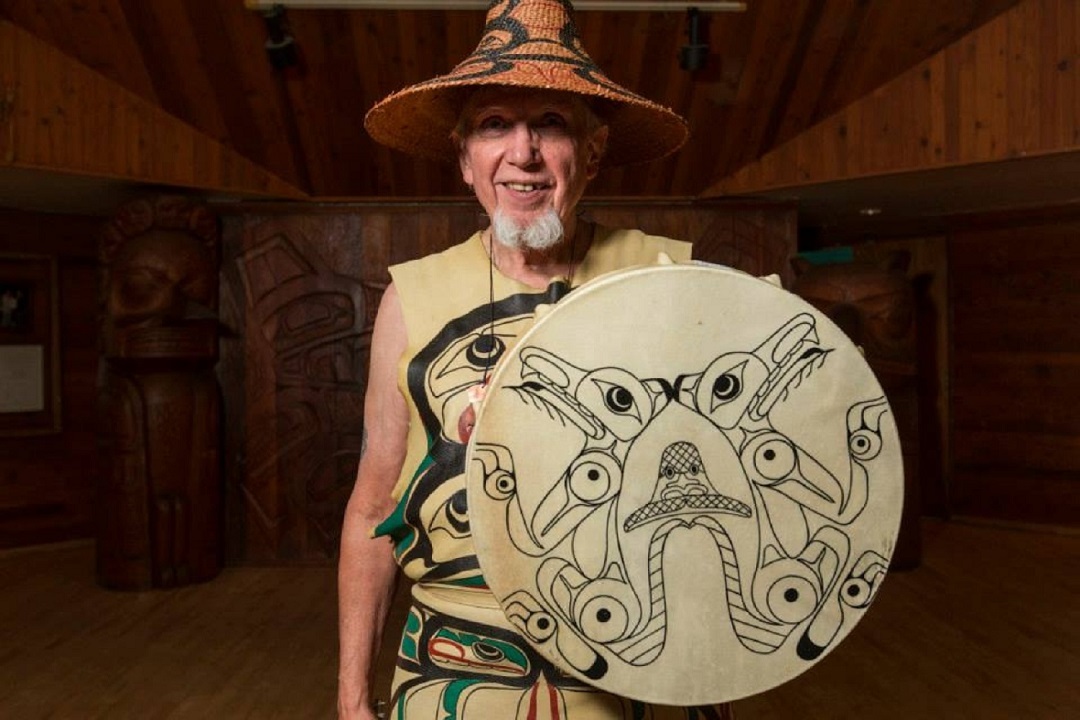 Woodrow Morrison Jr., 79, Vancouver

Woodrow Morrison Jr. spent the bulk of his life making friends, cracking jokes and telling stories — even when he was a patient inside the COVID-19 unit of Vancouver General Hospital.
If you ask friends and family, it's that kindness and humour that drew people to Woodrow, an Indigenous Haida elder who was long referred to by both loved ones and acquaintances as Uncle Woody.
He was raised in Hydaburg, Alaska. His Haida name was Kaawan Sangaa, meaning "he brings a special day."
A survivor of Indian School in the U.S., Woodrow joined the U.S. navy at 21 and later pursued a law degree.
He spent much of his life travelling before settling in Vancouver, where he lived for nearly three decades, working in the film industry and then becoming a family support elder for the Vancouver Aboriginal Child and Family Services Society.
A beloved dancer, teacher and storyteller, Woodrow leaves behind a wife, two children, a large extended family and countless others he touched.
Woodrow died Jan. 28, 2021 in Vancouver at the age of 79. You can read more about his life here.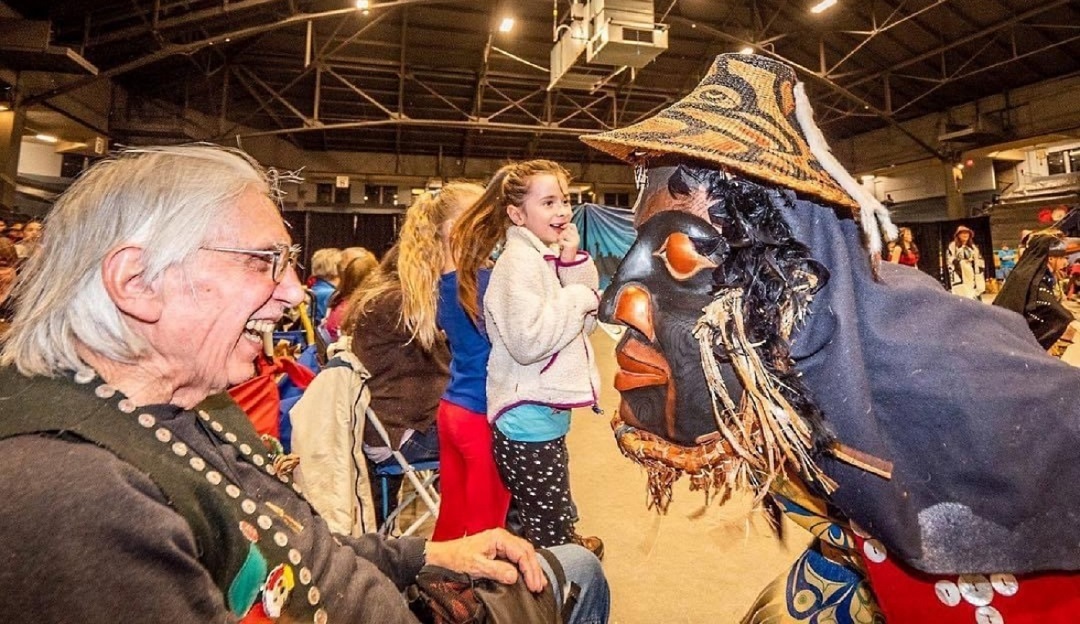 Rudolf Neufeld, 81, North Vancouver
Rudolf Neufeld, or Rudy as he liked to be called, is remembered as an active man and a jokester who never took himself too seriously.

Rudy lived for decades in North Vancouver, in a house he helped build, and was an avid cyclist, kayaker and cross-country skier. At parties, he could often be found with a glass of Chardonnay in hand, mingling with the crowd.

"He would always acknowledge the odd wallflower sitting alone at a party, go over and make sure they didn't feel left out in a group. He was a wonderful, wonderful human being," said his daughter Paula Neufeld.
In November, Rudy was admitted to Lions Gate Hospital because of issues with a medication he was taking and two days later, a COVID-19 outbreak was declared at the facility.
Rudy's family was devastated to learn he had contracted the coronavirus while at the hospital. He died there on Dec. 23, 2020.
A beloved husband for more than 50 years, Rudy leaves behind his wife, two daughters and two grandchildren.
Regardless of age, every person who dies from COVID-19 leaves a gaping hole in the hearts of loved ones, said Paula.
Read more about Rudy here.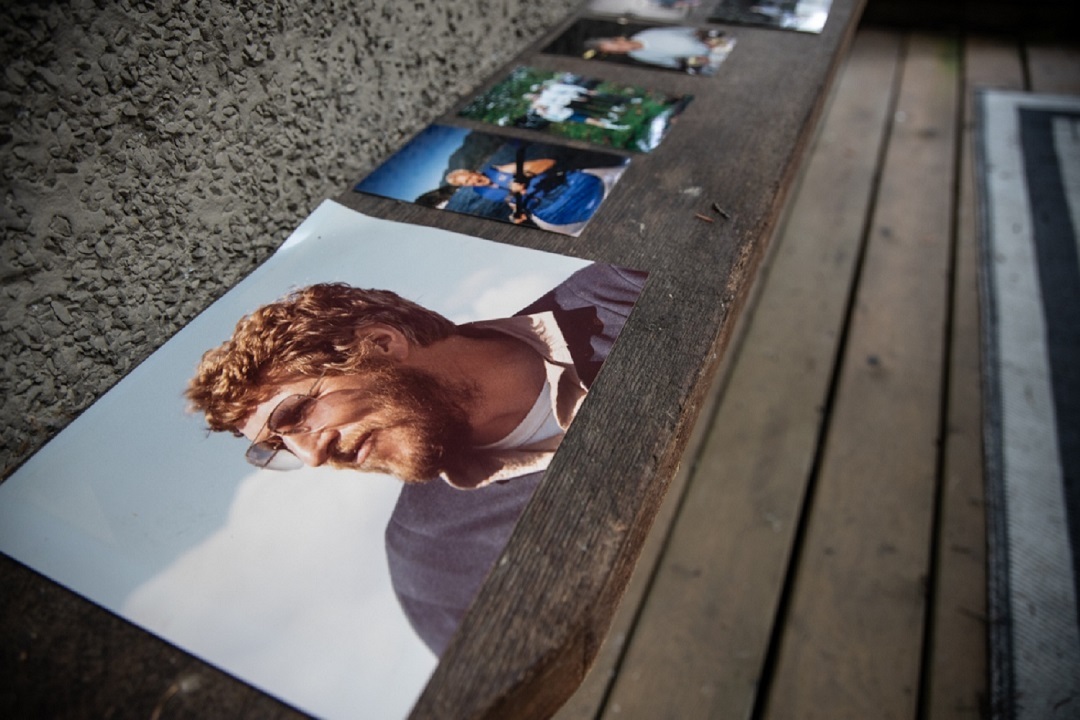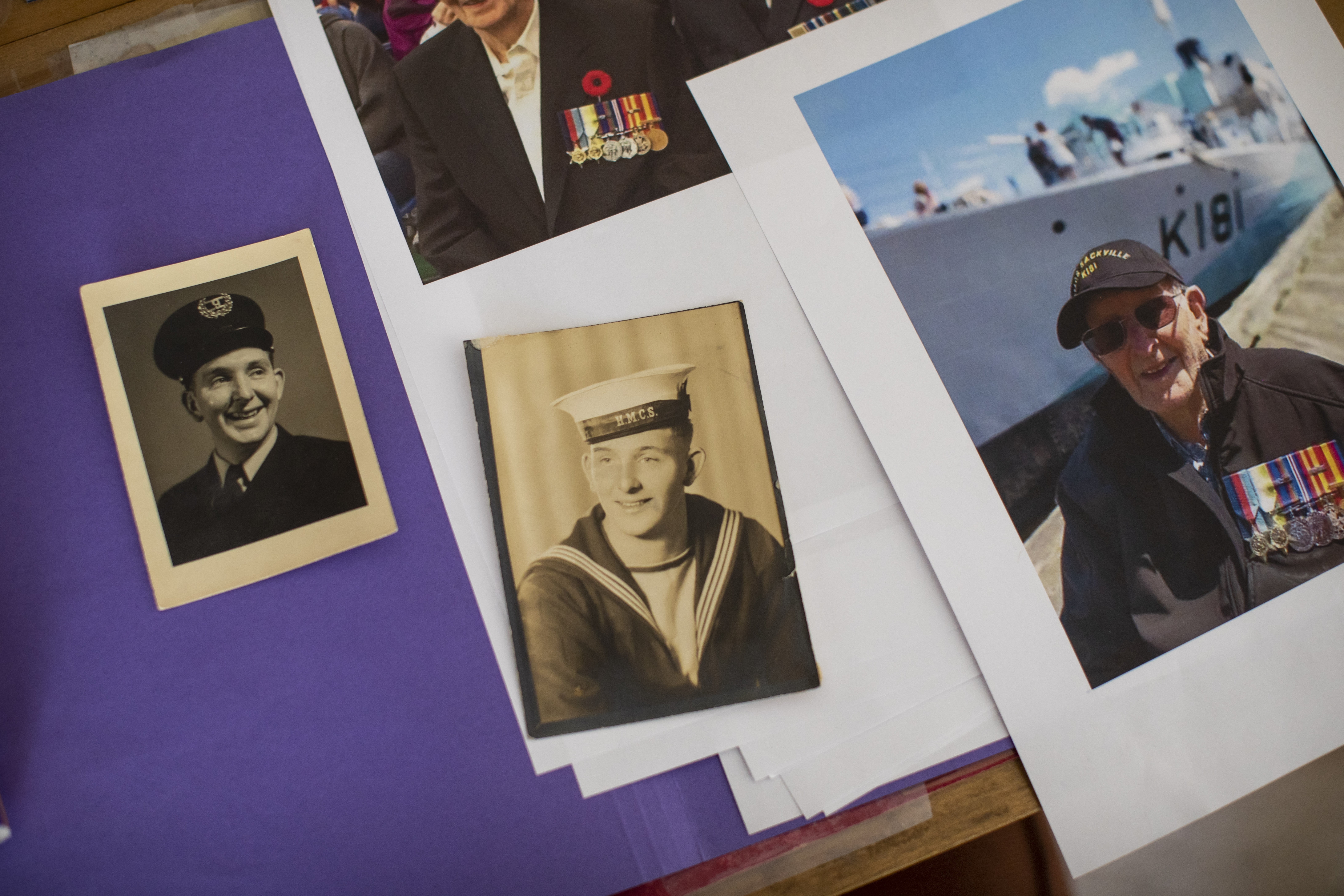 Leonard Newton, 97, Maple Ridge
Leonard, a father, grandfather, great-grandfather and great-great-grandfather, served in the Navy during the Second World War and was a distinguished member of the Vancouver Fire Department for 34 years.
A born-and-raised Vancouverite, Newton had eight brothers and sisters. When the Second World War began, he saw it as his chance to go and see the world.
When he returned as a decorated veteran, he became a firefighter. He was among the first emergency personnel on scene after the 1958 collapse of the Second Narrows Bridge.
During retirement, he delighted in his garden and Sunday dinners with family.
Leonard died in hospital on April 23, 2020, just four days shy of his 98th birthday.
Read more about Leonard and his family here.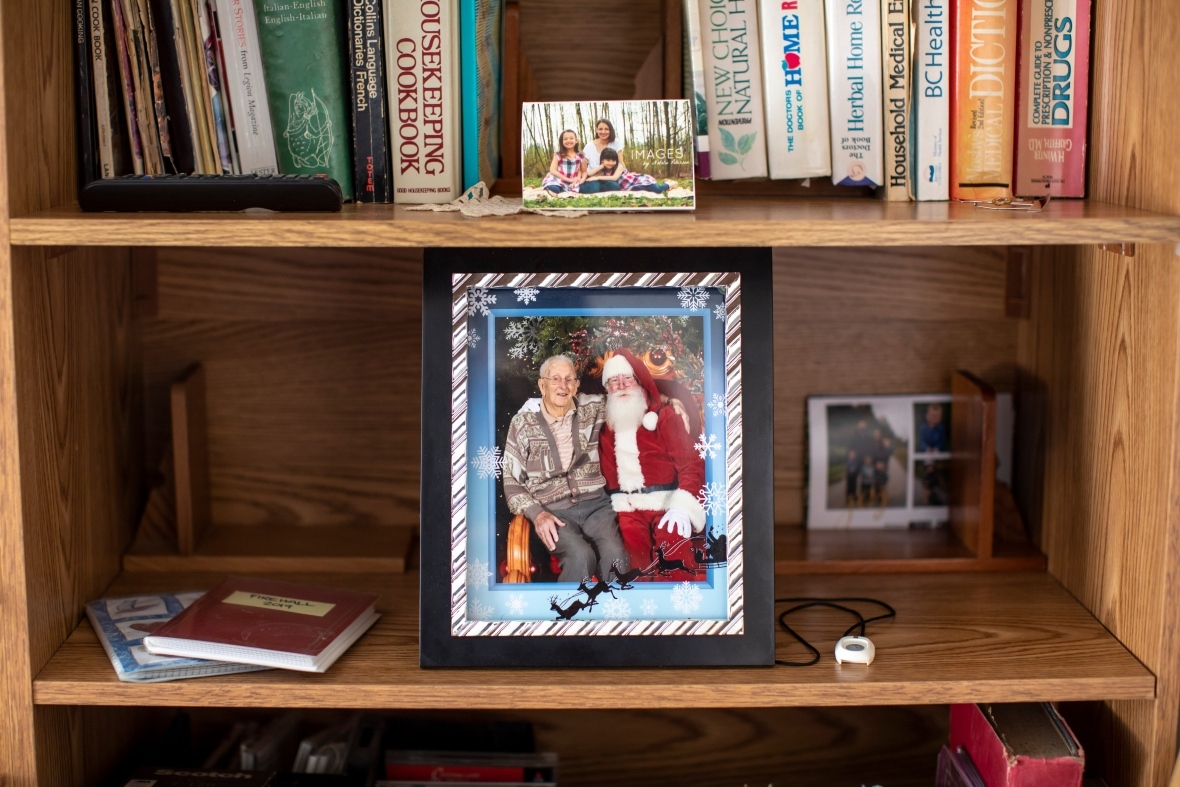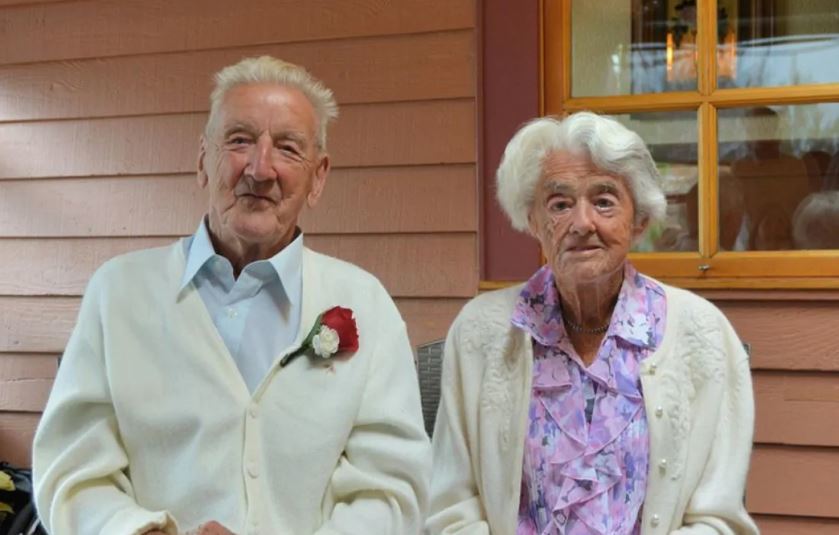 Robert (Bob), 97, and Joan Proctor, 98, North Vancouver
Bob and Joan met on a double date while Bob, originally from Ontario, was stationed in B.C. with the Royal Canadian Air Force during the Second World War.
They married in 1945 and were together almost 75 years.
Before retirement, Bob worked for Canada Post and Joan taught preschool. Together, they had four children, nine grandchildren and 15 great-grandchildren.
Known as pa and grandma to the younger generations, the two were adored for, among other things, his exciting bedtime stories and her coveted recipe collection.
Bob and Joan danced together, gardened together and regularly walked all over North Vancouver, always hand-in-hand.
And on Easter weekend, after 74 years of marriage, they died together.
After contracting COVID-19 in the care home where they lived, Bob died on Good Friday in April 2020 and Joan died 37 hours later on Easter Sunday.
Read more about Bob and Joan Proctor here.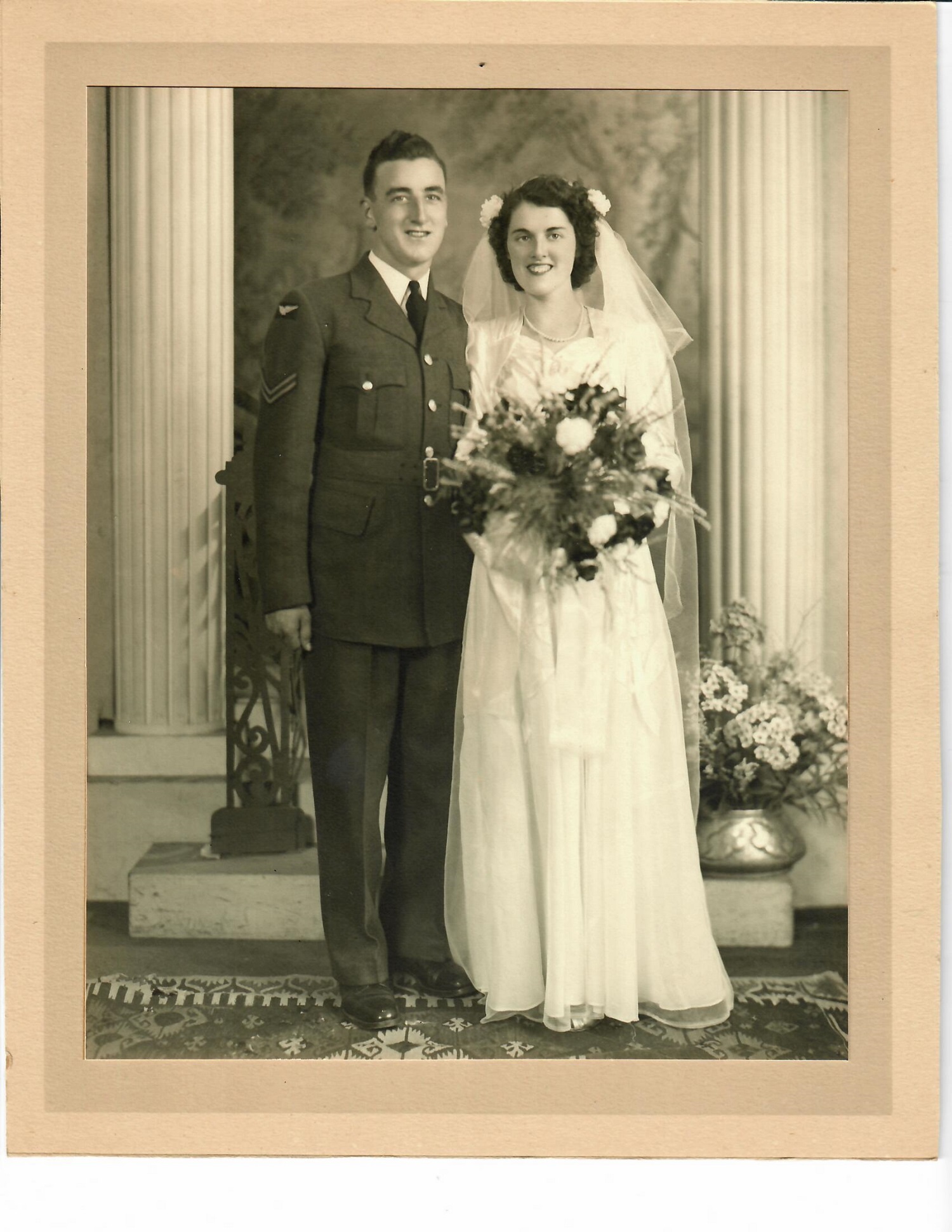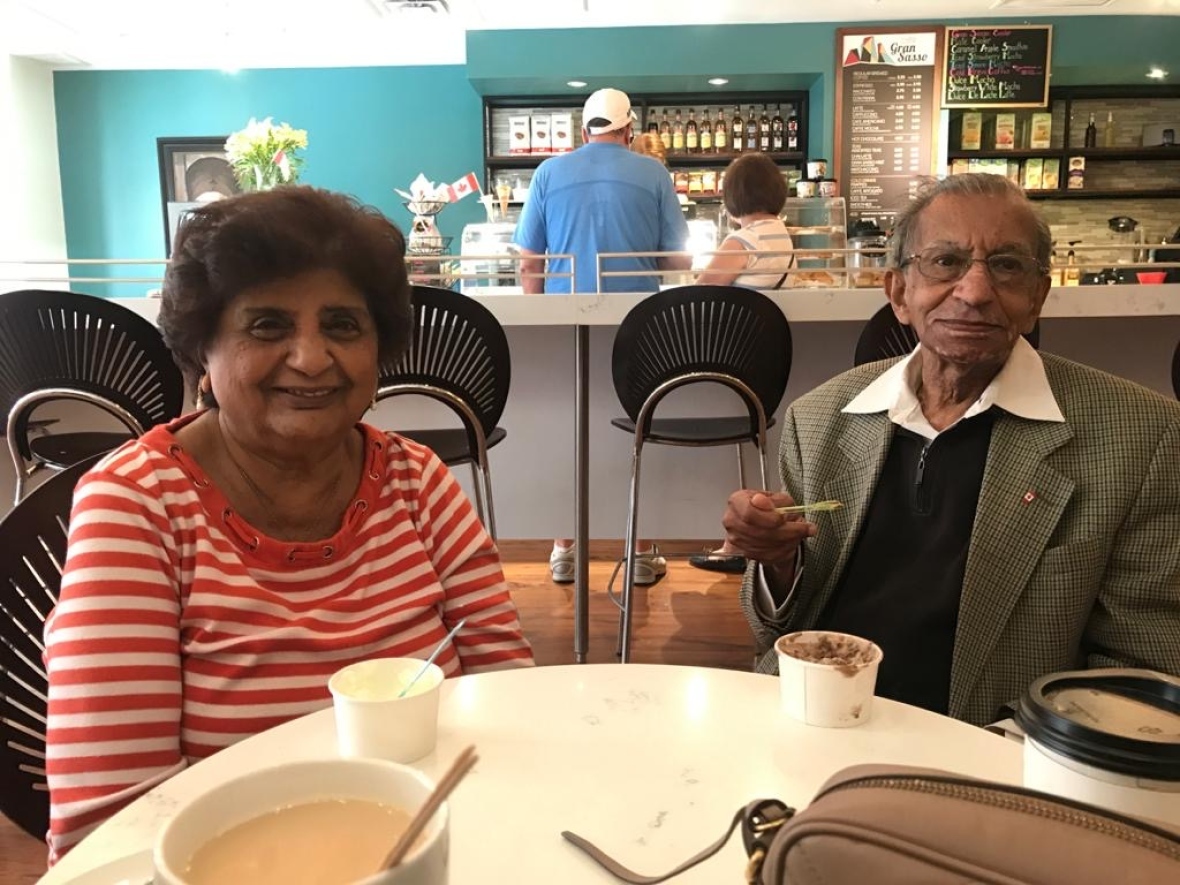 Shah-Sultan Remtulla, 85, Burnaby
Hassanali Remtulla, 91, New Westminster
A beloved couple married 66 years, Shah-Sultan and Hassanali left the world on the same day, in separate hospitals, about an hour apart.
They met in Tanzania, wed when Shah-Sultan was 18 and had three sons before immigrating to Canada and settling in Burnaby in the 1990s.
For the past 11 years, the Remtullas split time between Vancouver and Toronto to be with their sons' families, including five grandchildren.

"[My grandmother's] last words to us were, 'I love you,' via FaceTime to all her grandkids," said Saliya Remtulla, who lives in Toronto.
Shah-Sultan was diagnosed with COVID-19 first and within days Hassanali also tested positive. Due to hospital crowding, the couple were separated.
On Dec. 6, 2020, Shah-Sultan had a 2½-hour video call with her family. They told her if she was tired she could stop fighting. Twenty minutes after the call, she fell asleep and died.
The family then checked in on Hassanali, who slipped away about an hour later.
"It was as if he knew. He was just a true gentleman, waiting for her and making sure she wasn't alone," said Saliya.
Read more about the Remtullas here.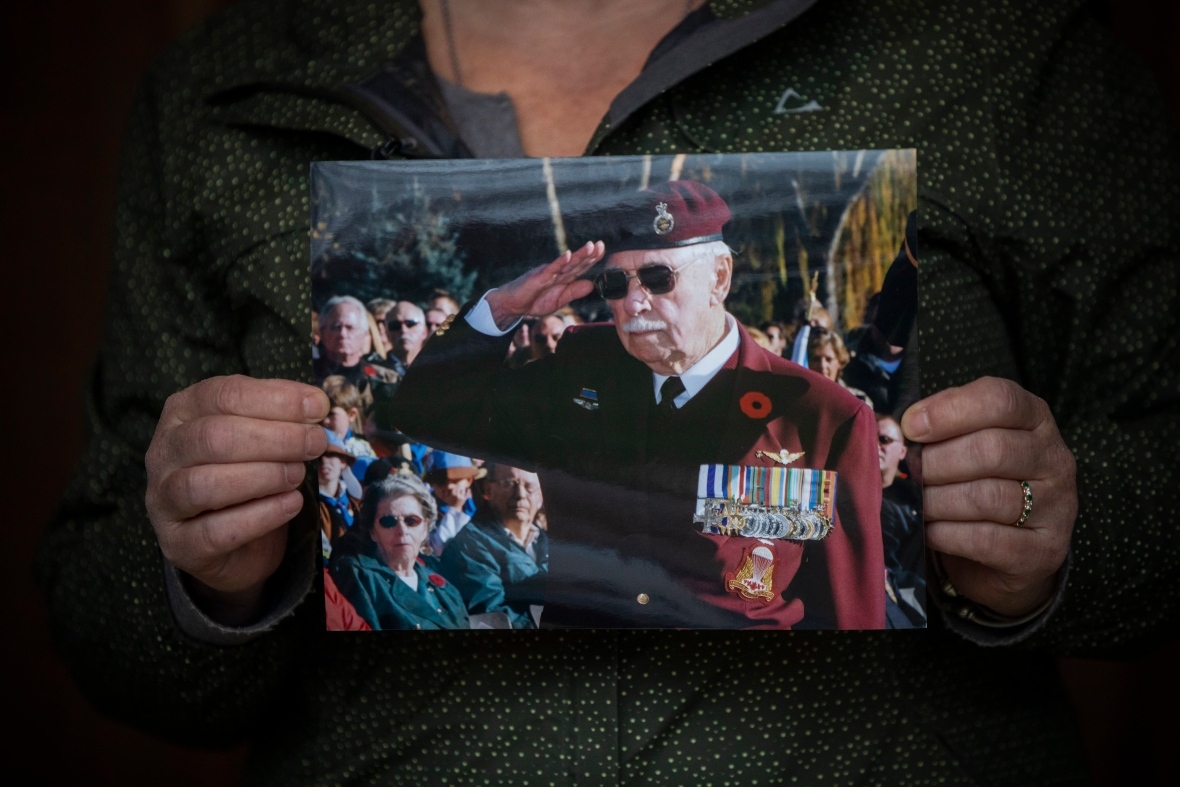 William Cryle Robertson, 97, Burnaby
William spent more than 60 years of his life serving his country and was a highly decorated member of the military.
During his life, he earned 20 medals for his efforts, including the Queen's Jubilee Medal for significant contributions to the nation.
From the liberation of Holland to peacekeeping in the Gaza Strip, Robertson wore many hats within the military, including instructing soldiers how to parachute.
But to his daughter Janice, he was just dad.
"I only knew my father as this old guy who was kind and everyone loved him."
A few years ago, William moved from his home in Kamloops to the George Derby Centre in Burnaby.
In November 2020, William suffered a heart attack and was taken to Burnaby Hospital, where he later contracted COVID-19.
Less than a week later, the former soldier lost his battle with the disease.
Robertson will receive a military funeral at the end of June in Kamloops, B.C.
You can read more about William here.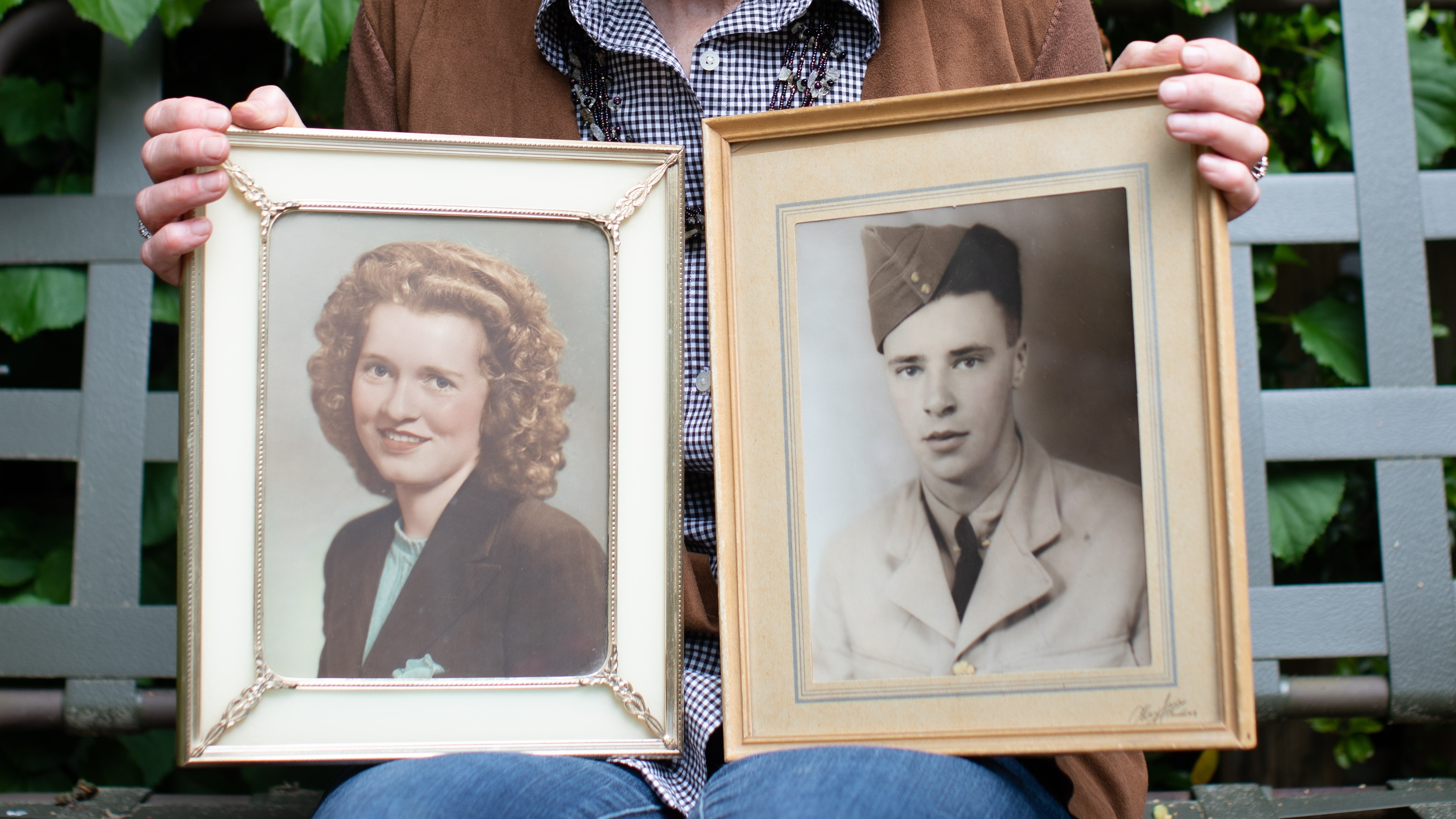 Juanita Robinson, 91, and Howard Robinson, 94, North Vancouver
After a romance lasting more than 65 years, Juanita and Howard Robinson held hands on their last day together and died just hours apart.

Both Howard and Juanita were born and raised in Vancouver and met soon after Howard returned from serving in the army in Europe during the Second World War.

They married in 1951 and settled in North Vancouver. Howard spent four decades working for the heavy machinery company CanCar Pacific, while Juanita was a homemaker and raised three children.
Their children described them as a team that respected and complemented each other — a team that was beloved and will be missed by the couple's children, grandchildren and great-grandchildren.
The Robinsons both died on April 6, 2020, after testing positive for COVID-19 in a North Vancouver care home. Juanita died at 8 p.m. Howard passed away just five hours later.
Read more about the Robinsons here.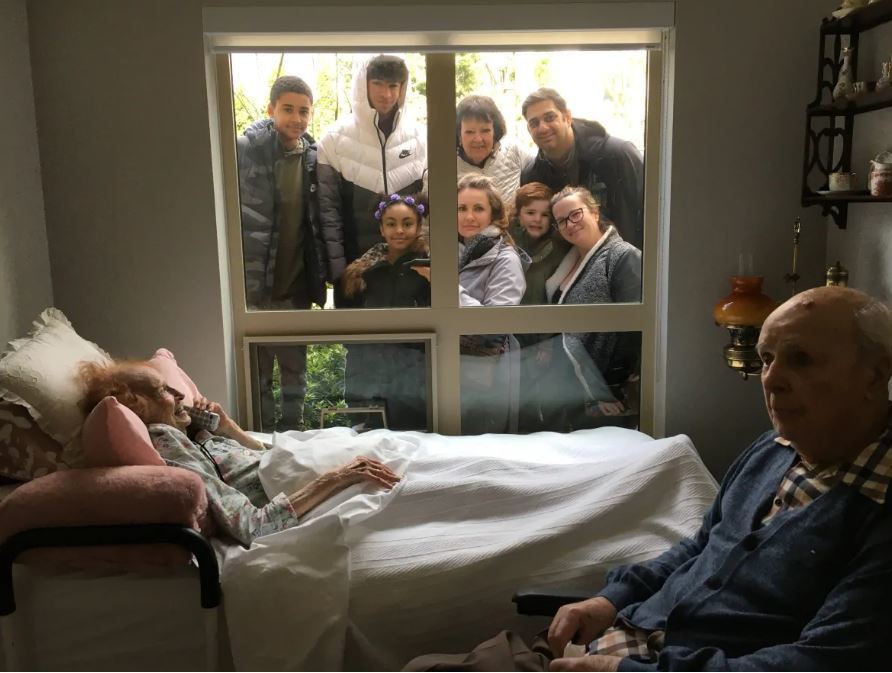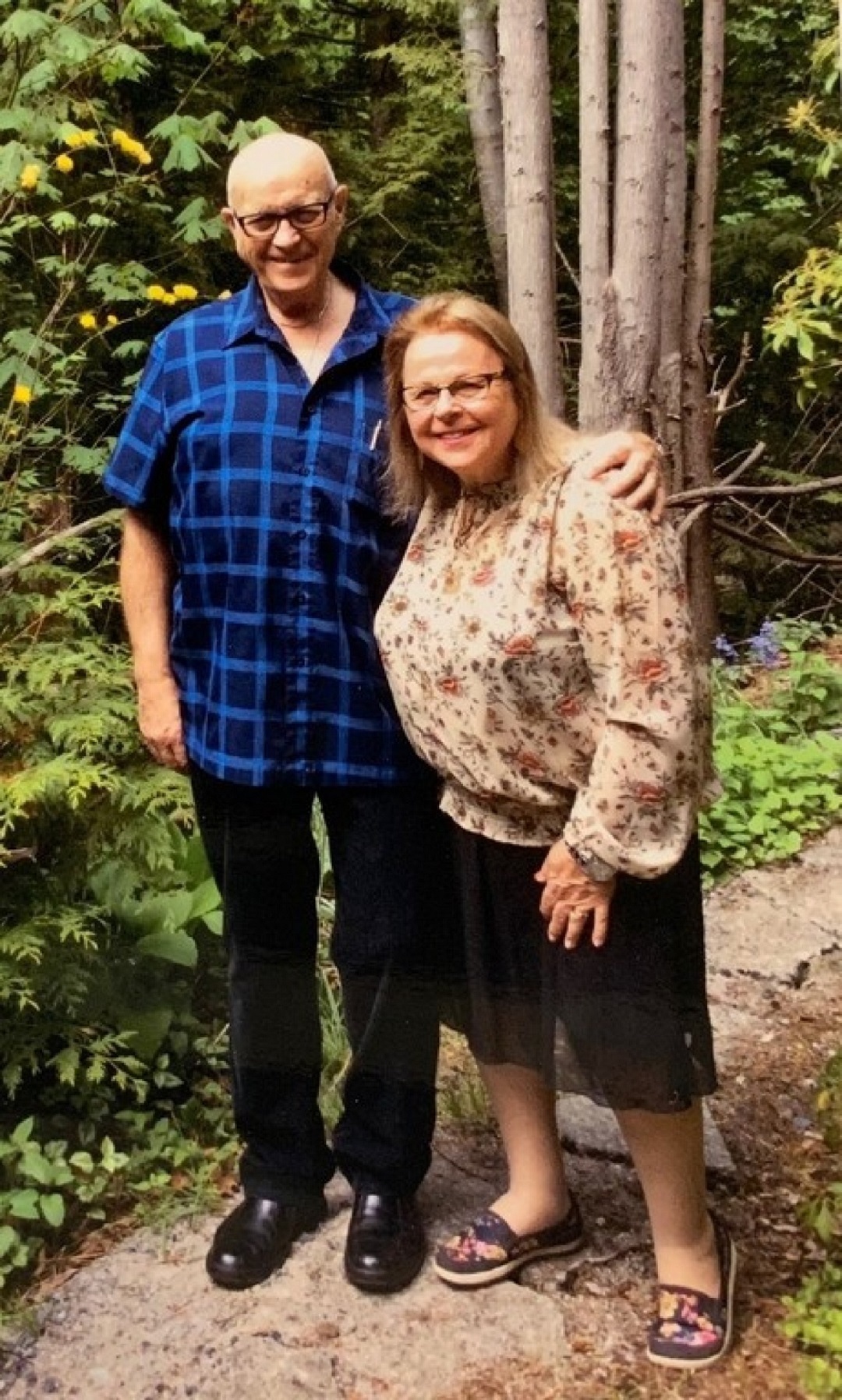 Margaret (Gail) Ross, 73, and Harvey (Merrill) Ross, 76, Squamish
Married for 54 years, both Gail and Merrill were born and raised in Montague, P.E.I., and moved to Squamish together in 1969.

The couple had four children and seven grandchildren and were well known in their community.
Merrill worked in the logging and trucking industry and Gail was known in town as "the ultimate team mom" who volunteered with hockey, soccer, baseball and ringette youth teams in the community.
To honour their passing, thousands of locals came out in late May 2021 to watch about 90 trucks meander through Squamish and onto the Sea-to-Sky Highway.
"I miss them every day," said JR Transport owner Darren Doak, who organized the rally and had known Merrill for five decades.
Both Gail and Merrill had battled COVID-19 for about a month. They were hospitalized in North Vancouver and died 17 hours apart on May 5 and 6, 2021, respectively.


Read more about the Rosses here.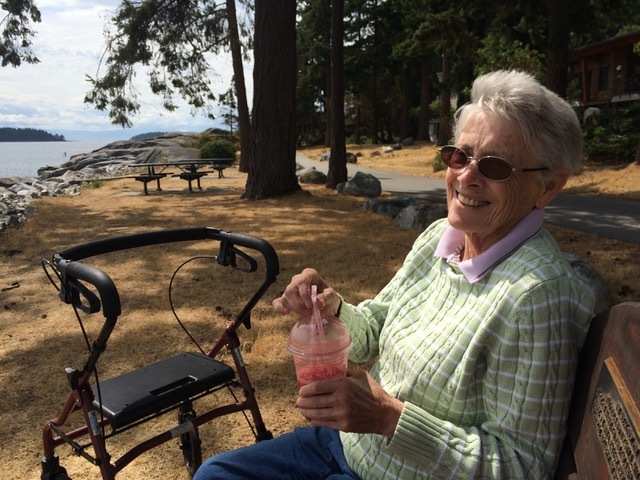 Margaret Shea, 82, North Vancouver

Margaret will be remembered fondly by her family for her boisterous and unique laugh, her love of stylish glasses, and for wiping the floor with any man who dared to step on a golf course with her.

Margaret moved from Edmonton to Vancouver in her 20s and was an avid volunteer, a career woman, a lover of practical jokes and the life of every party.
Margaret died April 2, 2020 after contracting COVID-19 in a North Vancouver care home.

She leaves behind three children, who share more memories of their beloved mother in this profile.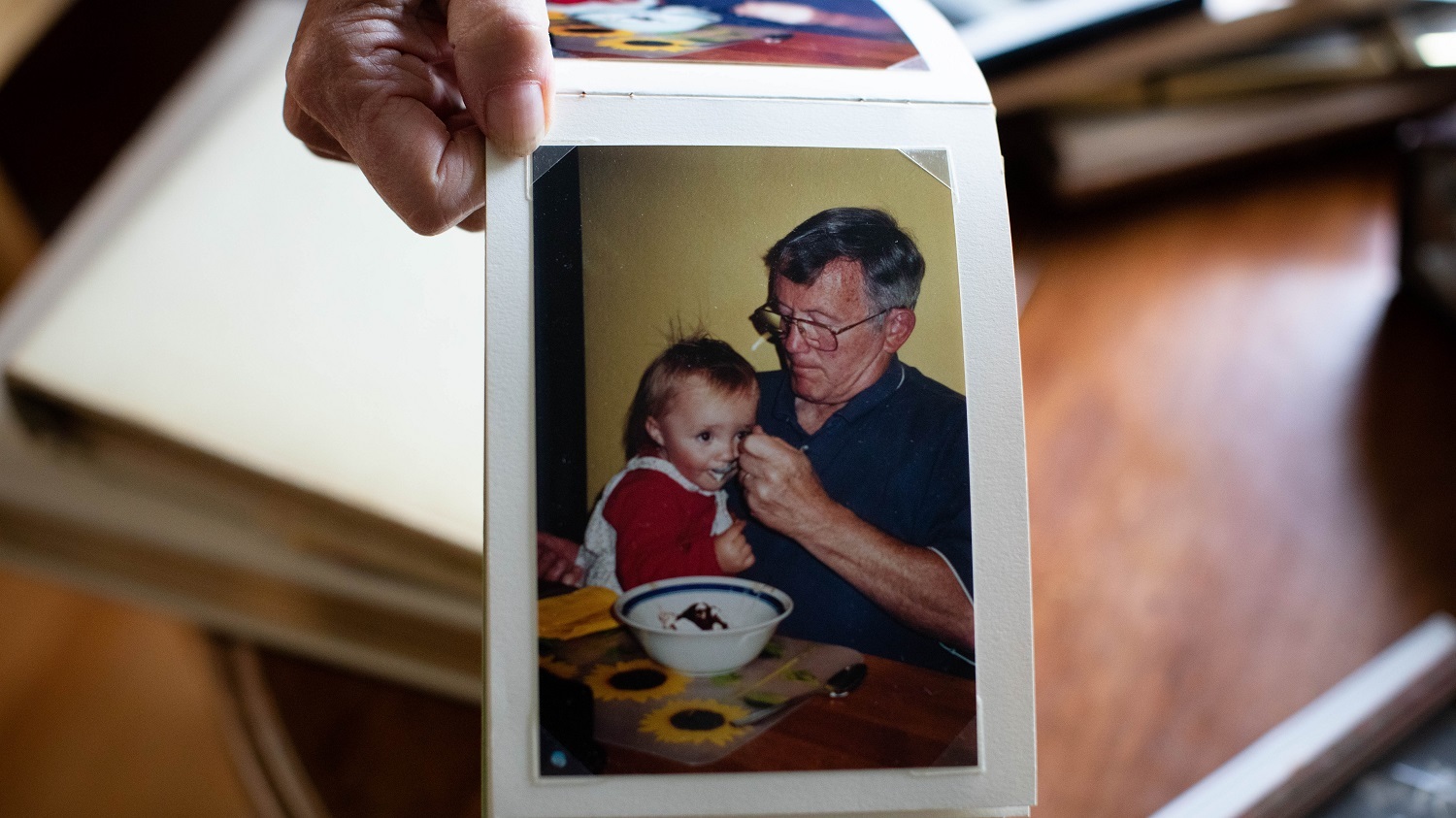 Michael Smith, 90, North Vancouver
Michael was a beloved educator, athlete and family man.
Born in Vancouver, Michael was a graduate of Kitsilano Secondary School and the University of British Columbia and later became a teacher, coach and vice-principal in West Vancouver.
In 1956, Michael married Marlene Wright. The couple, who would have three children, made their home a gathering place for friends before and after sports tournaments and concerts. Marlene passed away in 1991.
Michael later married Nancy Smith and the couple were together for 25 years.
After suffering a fall recently, Michael was taken to Lions Gate Hospital in North Vancouver, where he contracted COVID-19. He died at the hospital on April 2, 2020.
Read more about Michael's life story here.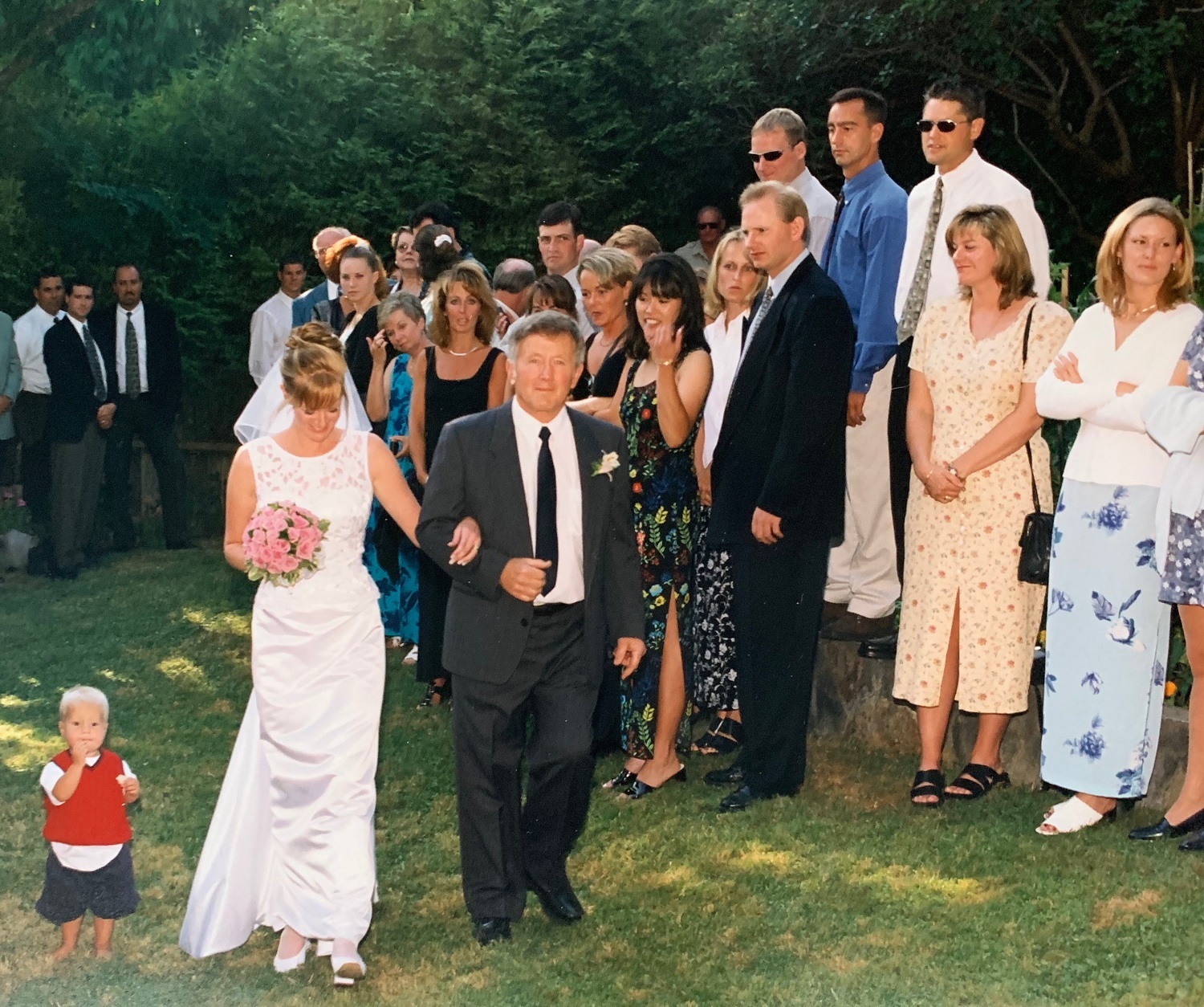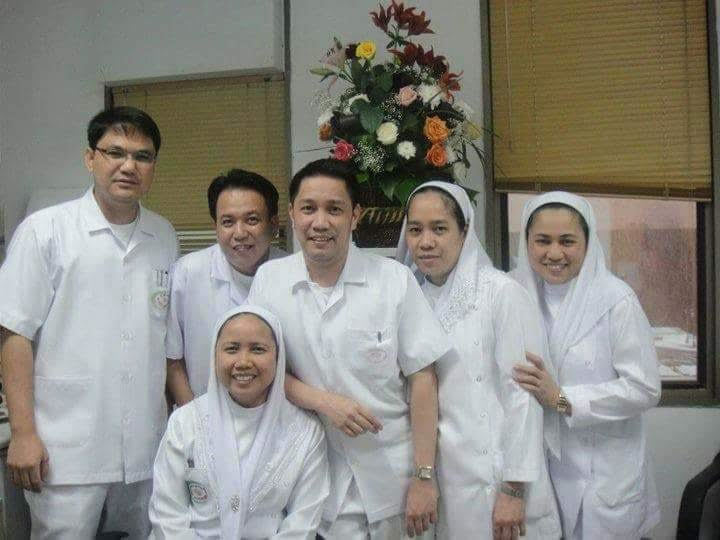 Warlito Valdez, 47, Richmond
Flozier Tabangin says her husband was a hero.
She describes Warlito, who was employed as a residential worker helping people with intellectual and physical disabilities, as a "tireless provider" for her and their young daughter.
His friend Minerva Rivera, who worked with Warlito for more than a decade, remembers him as kind, generous and someone you could talk to about anything.
Warlito died on April 5, 2020, after being exposed to COVID-19 on the job.
Read more about Warlito and his loved ones here.
Denis Vincent, 64, Vancouver
Denis, a dentist who practised on Vancouver's North Shore, is remembered not only for being gifted at his profession, but for having a great sense of humour and compassion for others.
Denis was known for his love of skiing and sailing, and his enormous pride in his two adult sons.
He died in his Vancouver home in March 2020, two weeks after being diagnosed with COVID-19. A friend said Denis did not go to the hospital because he didn't want to put stress on the health system.
Read more about Denis here and here.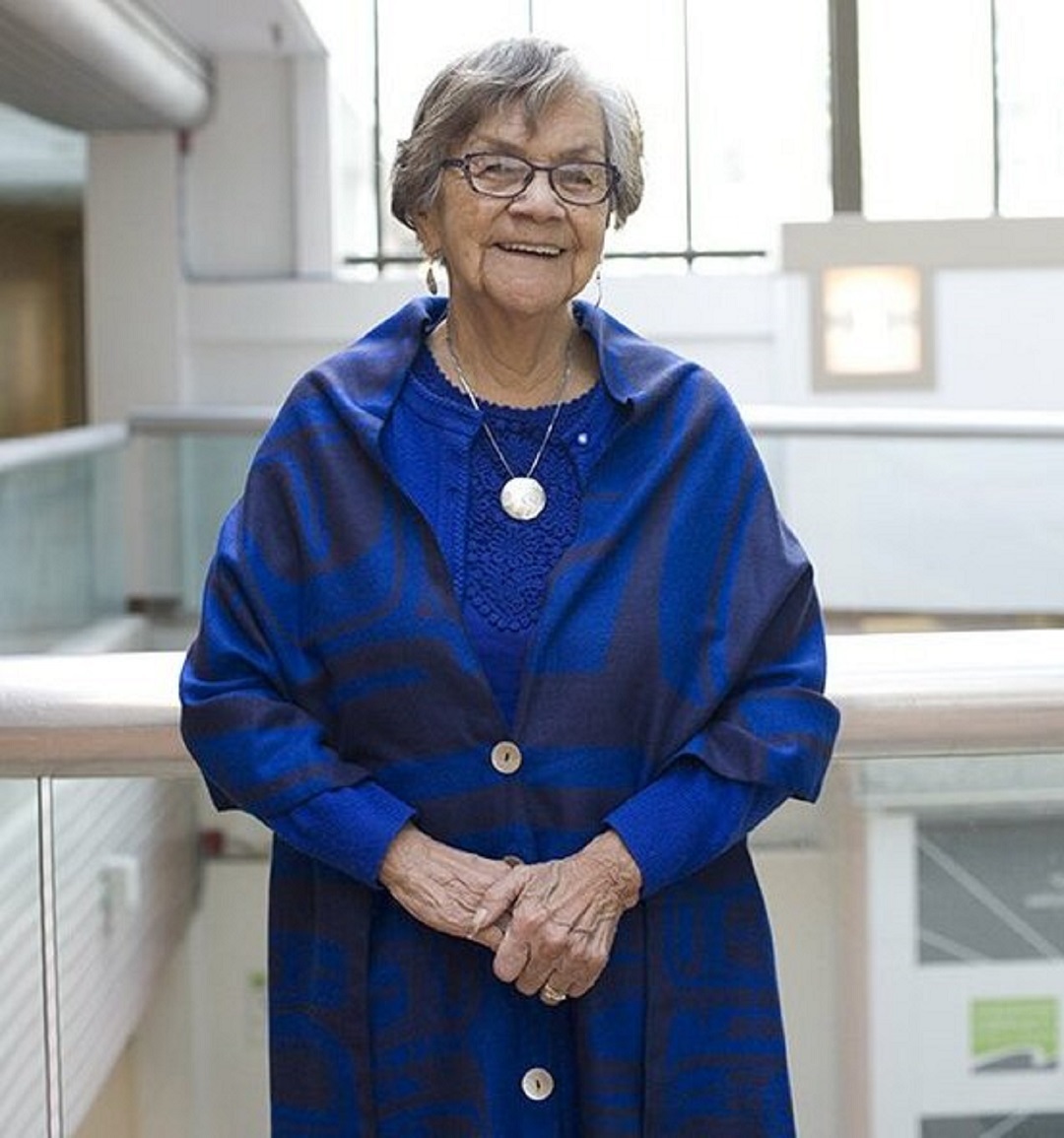 Lilly Whonnock, 82, Burnaby
'Namgis Elder Lilly Whonnock will be remembered for her wisdom, kindness and contributions to her communities.

Until she retired and relocated to Metro Vancouver, the residential school survivor worked as a community health representative in Alert Bay, a village on Cormorant Island off the northeast coast of Vancouver Island.

Her daughter, Linda, grew up watching her mom care for everyone, including seniors who needed medication, diabetics who needed resources, residents who needed rides to appointments and newborn babies.
"She did everything," said Linda. "She looked after a lot of people."
That continued when Lilly moved to the mainland and became an elder-in-residence at Vancouver Community College and the city's Native Education College, where students and staff alike sought her out for guidance or a chat.
"She would counsel or she'd just listen or give advice when needed and asked for," said Linda. "It wasn't even just for First Nations people — it was for anybody that needed her."
In 2002, Lilly received a Queen Elizabeth II Golden Jubilee Medal for her community service.
Lilly and her daughter both contracted COVID-19 and were hospitalized in Burnaby. Lilly died on Jan. 30, 2021, with Linda by her side.
Tap here to read more about Lilly.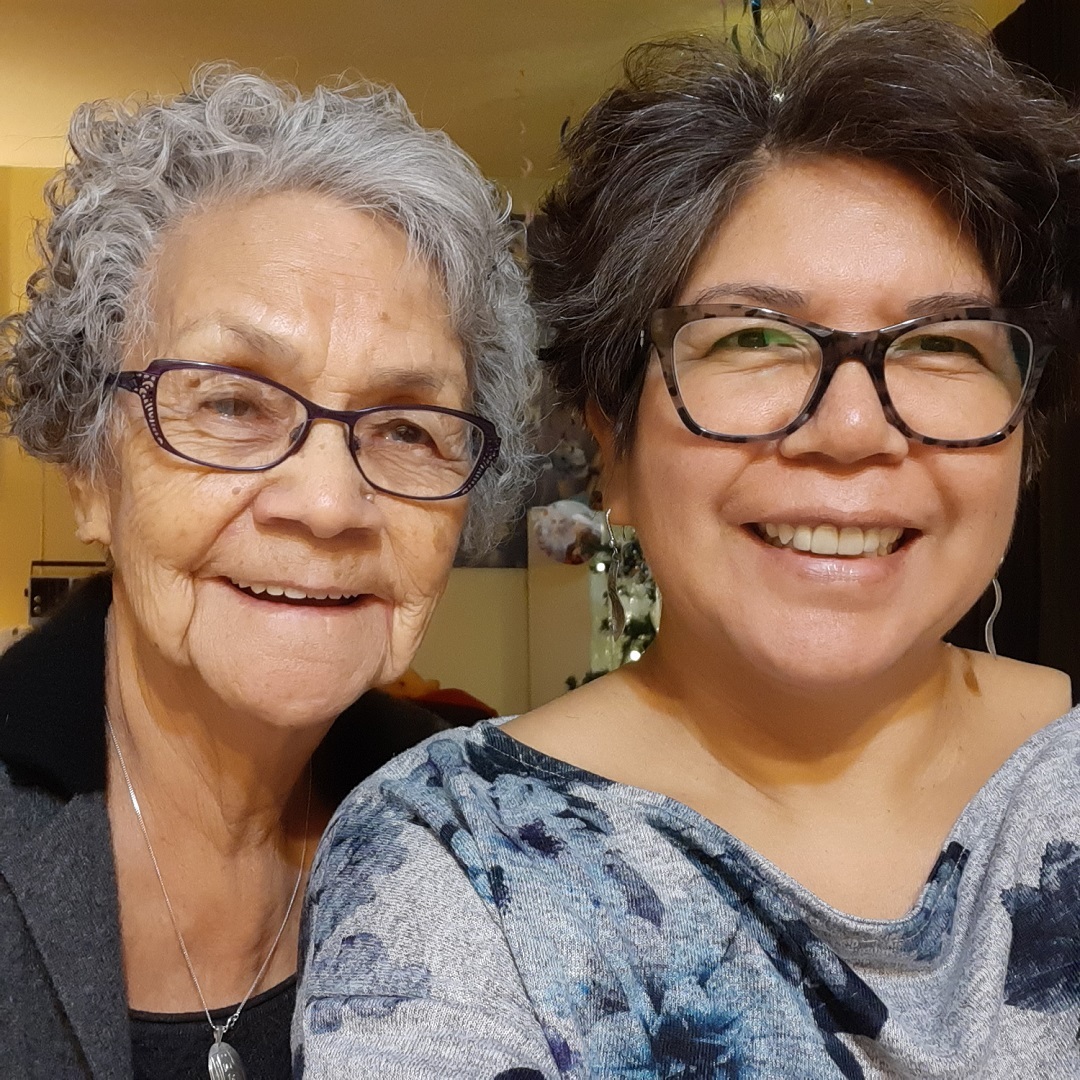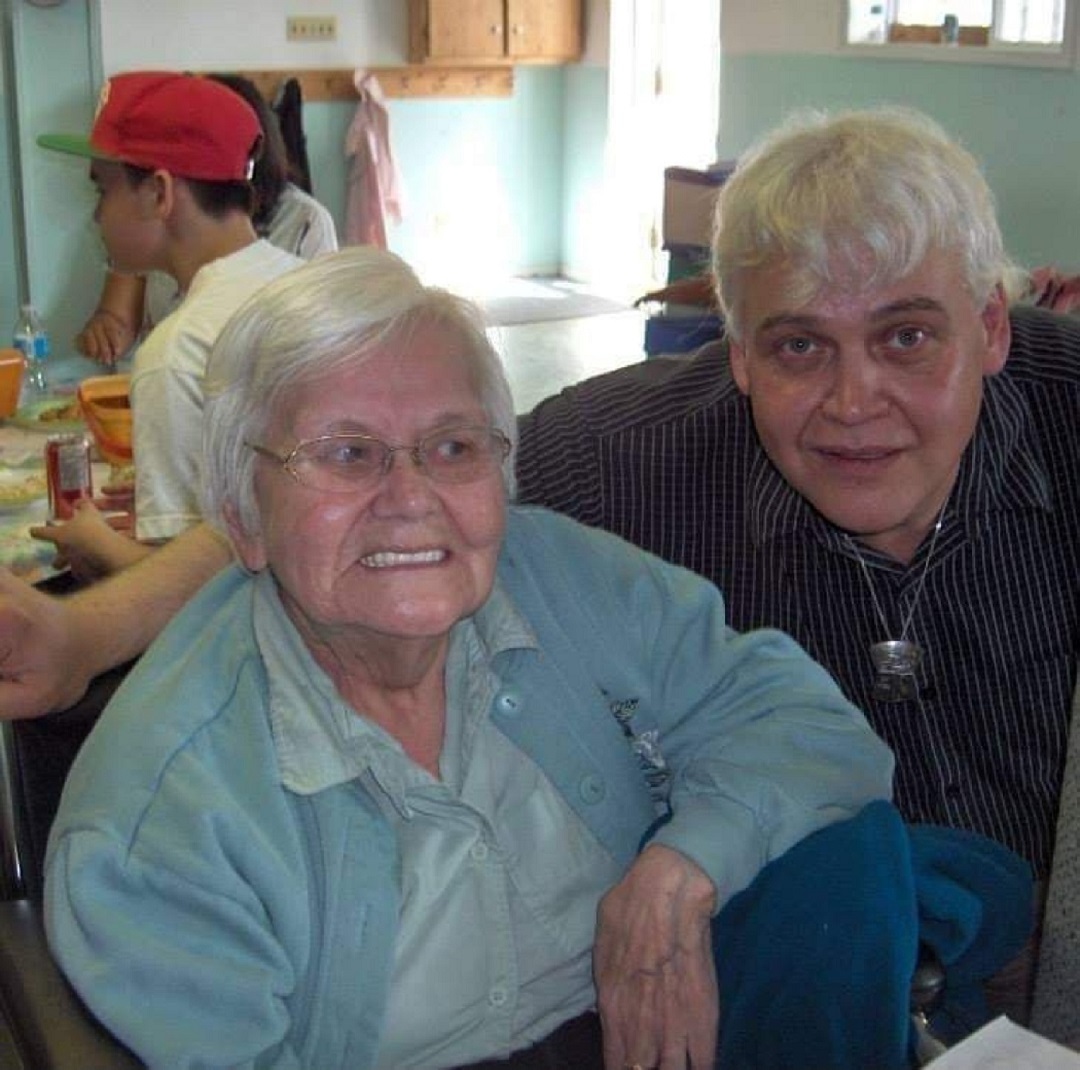 Lois Yeomans, 85, Prince Rupert
Lois Yeomans, a member of the Haida's Sgajuuga.ahl clan and the granddaughter of the clan's chief, is remembered as an optimistic matriarch who was quick to smile.
Nephew Arnie Nagy said his aunt taught him to take life seriously, to always give 100 per cent, and to always enjoy a good chuckle.
"She was a woman that had a lot of laughter, a lot of smiles, and then a great sense of humour that really brought smiles and happiness to a lot of the people that she met and all of her friends and family."
Arnie was close to his aunt in her final days, working as a maintenance worker at the Prince Rupert long-term care home where Lois lived.
COVID-19 hit the home hard in the new year, and an outbreak was declared on Jan.19, 2021. Lois lost her life to the disease on Jan. 30.
Outside the facility, a local church has set up a makeshift memorial to honour Lois and nine other residents who have also died.
You can read more about Lois here.