At 51 metres above sea level, the tower at Cape Beale Lighthouse offers a panoramic view of Pacific Ocean waves as they break over black craggy rocks on the west coast of Vancouver Island.
For more than a decade, principal keeper Karen Zacharuk has watched for trouble amid the remote beauty of this frothing stretch of reef just south of Ucluelet.
"It's very treacherous waters. I mean, that is why we are here," the 43-year-old said, standing on the walkway that surrounds the lantern room at the top of the tower. "Every few years, there is an issue with vessels capsizing near the reef."
The watch from this light station has carried on uninterrupted for 145 years.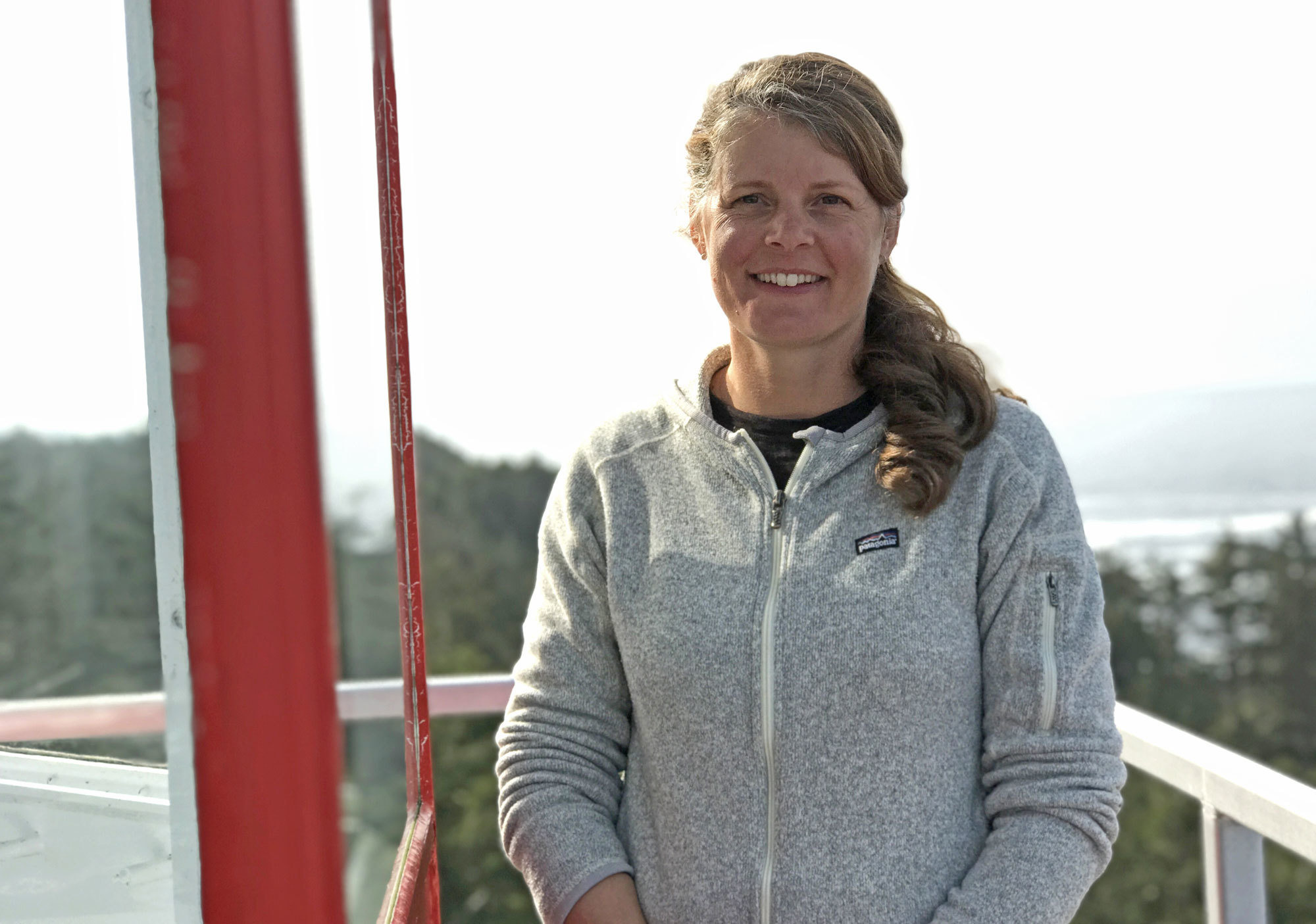 Cape Beale is the oldest of 27 staffed lighthouses on the B.C. coast. The keepers live on site to maintain the buildings and equipment, provide weather and sea state information and monitor for emergency situations.
"There has always been someone looking out, watching out, every day," Zacharuk said.
The steady watch from Canadian light stations almost came to an end on the East and West coasts nine years ago, when lightkeeper positions were nearly eliminated entirely during a push for automation.
Following public pushback over the impact on maritime safety, the federal government agreed there was no substitute for having human eyes the water. It changed course and opted to keep the positions.

Zacharuk explains how the light works at Cape Beale:
But in the years that followed, the ranks of lightkeepers in B.C. thinned nonetheless, due to retirements and attrition.
Last fall, the union that represents keepers went public with concerns that the staffing shortage had become critical. The Union of Canadian Transportation Employees sounded the alarm because more than a dozen of the 54 permanent keeper positions in B.C. were vacant, the relief pool meant to fill staffing gaps was nearly empty and permanent keepers were struggling to take vacation leave.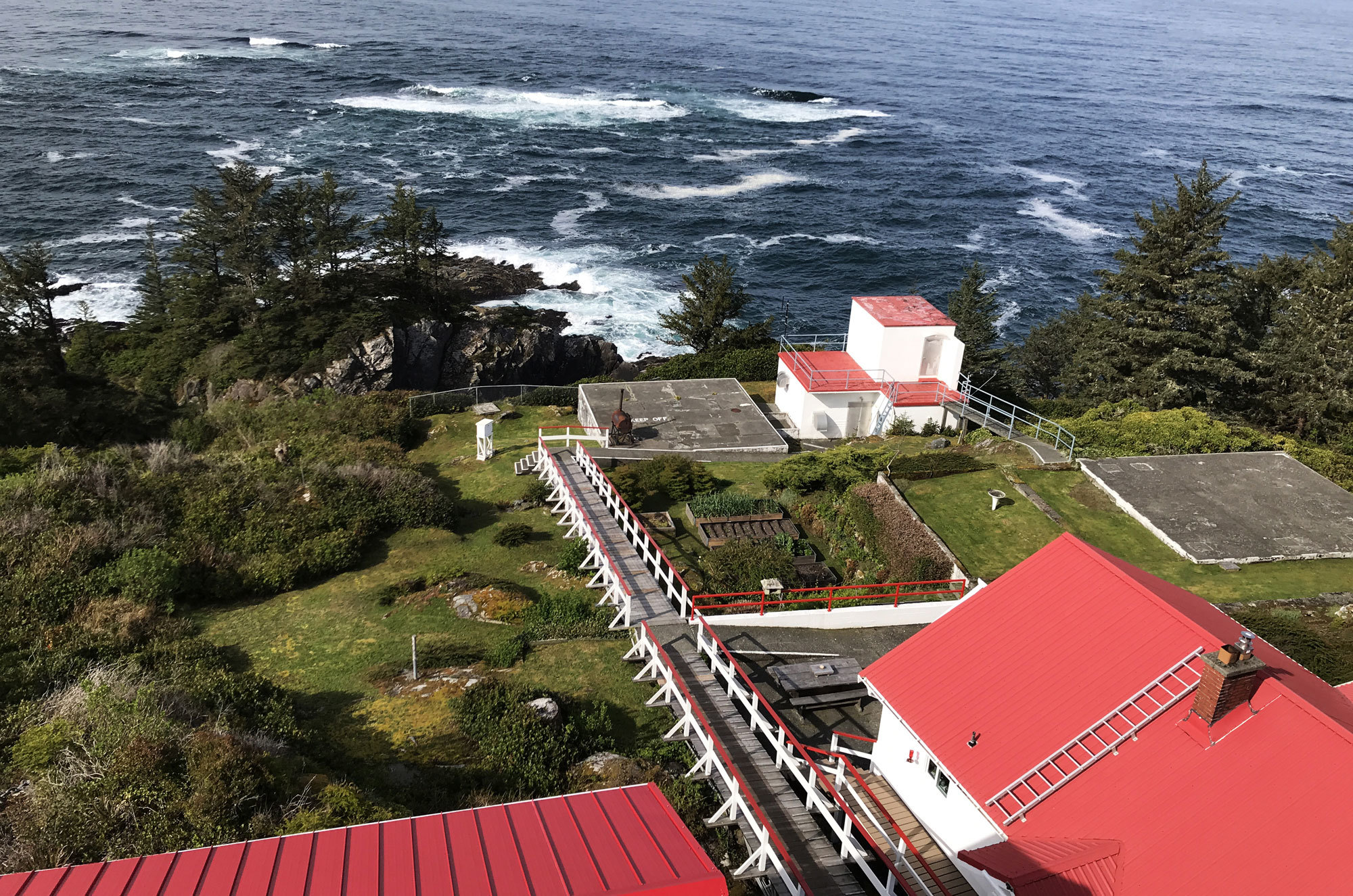 The situation called into question whether staffing light stations was still a priority.
But the Canadian Coast Guard maintained there were no plans to get rid of keeper positions. In the months that followed, it responded by recruiting new people to take up this unique profession, said Berry Tchir, regional vice-president for the Pacific region of the Union of Canadian Transportation Employees.
"Things are looking up. All our stations are actively filled with [contract workers] or casuals and they are still recruiting," he said. "Hopefully, they stay the course and keep hiring."
Zacharuk used to live on a sailboat, so she had some experience with an off-the-grid lifestyle when she decided to take a chance on the job 18 years ago and moved to her first lighthouse with her husband, who has found work at Coast Guard stations, which are often located nearby.
"I didn't know anybody from a light station. I had never met a lightkeeper before," Zacharuk said. Nearly two decades after her first job at a lighthouse, she has no regrets.
"I just fell in love with it," she said. "You are just so closely connected with nature. The weather and tides determine what you are going to do for the day."
The waters off Cape Beale are among the most dangerous on the B.C. coast:
Having eyes on the churning waters off Cape Beale has led to a number of dramatic rescues over the years. In one case a few years ago, a boat with several people aboard capsized near the reef in thick fog. The crew was not able to get a distress call off.
"If the lightkeeper hadn't heard them, they likely wouldn't have survived," Zacharuk said. The damaged boat still sits on a beach near the lighthouse, a visual reminder that the ocean can turn dangerous in an instant.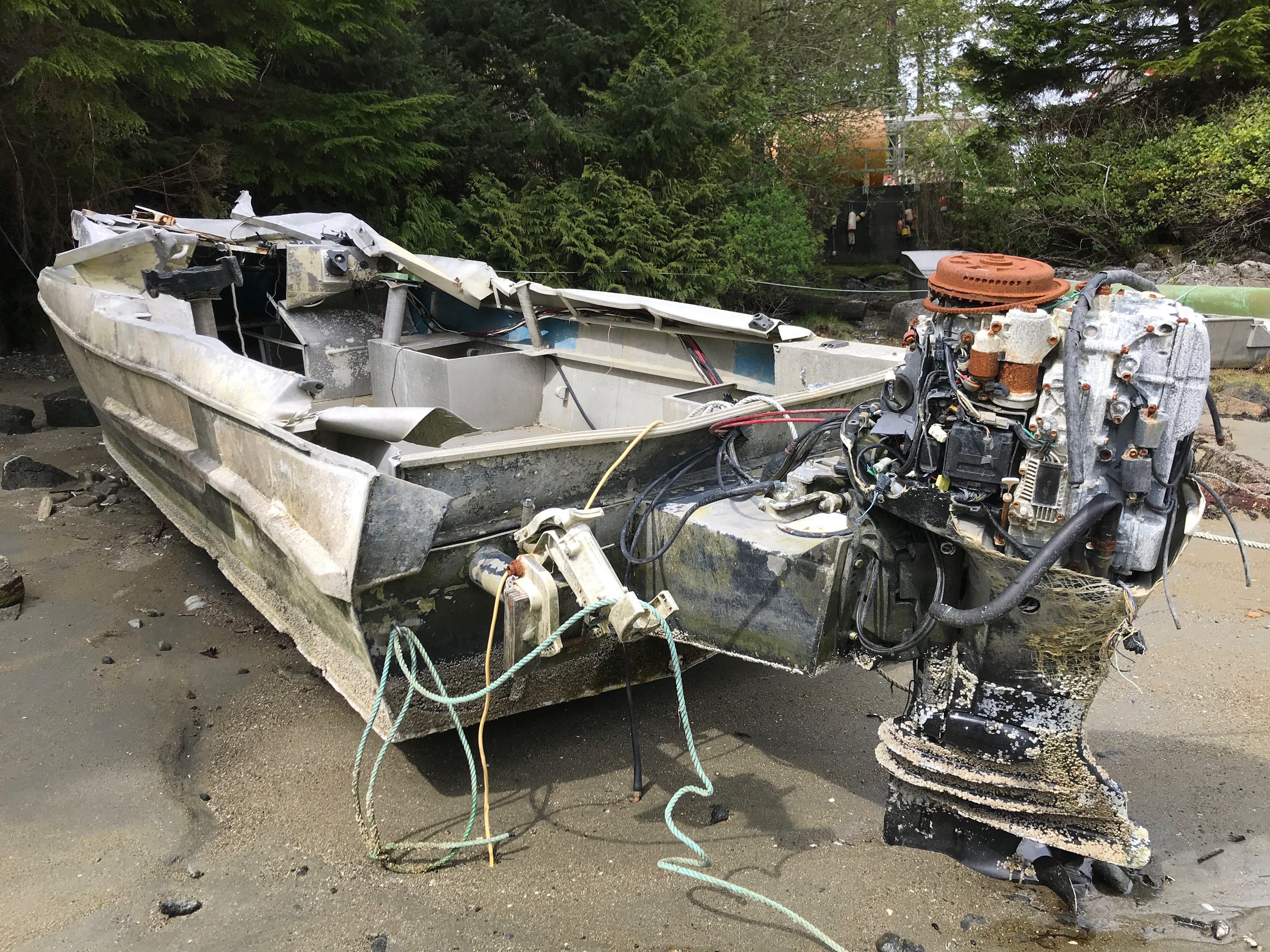 By lighthouse standards, Cape Beale is not that remote. It can be accessed by boat, when tides and sea conditions permit. In a pinch, a rugged seven-kilometre trail connects to the remote village of Bamfield. There is also cell service and an internet connection.
Some B.C. light stations are helicopter access only, have no cell service and only limited internet connectivity. Instead, keepers rely on a decades-old radio phone technology to communicate. Some are also located in spots known for driving rain and gale-force winds.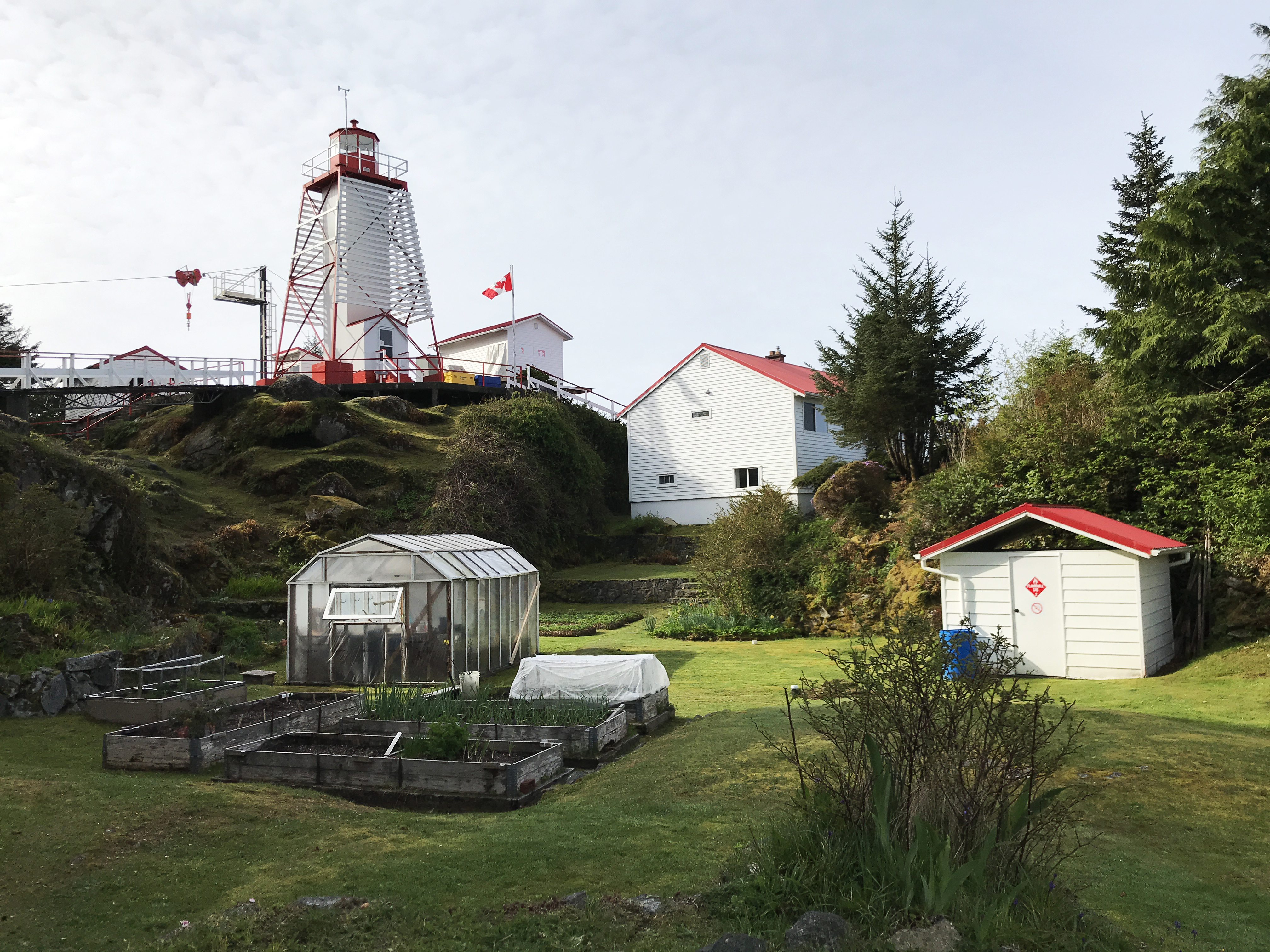 Each remote lighthouse has a principal keeper and an assistant keeper. They take shifts monitoring VHF radio channels for distress calls 24 hours a day. Other duties include the more mundane — everything from repairing lawn mower engines to washing the windows of the iconic red and white keeper houses.
While it's possible to get to town from Cape Beale, there's no leaving on a whim, Zacharuk said.
"This job isn't for everybody. You really have to be comfortable with your own company."
Karen Zacharuk provides a first-hand account of the weather to a Coast Guard communications centre:
Keepers can only leave the site when they take vacation.

"You don't get to go to a movie. You don't get to order pizza out. If your friend is having a birthday party, you really can't go."
Encounters with wildlife such as cougars, bears and even wolves are not uncommon. Walking the grounds at Cape Beale requires carrying what is known as the "cougar stick," a walking pole with bells and a canister of bear spray.
"It's always good to be ready, you never know," said Zacharuk.
The sacrifices related to the remote location are worth it, especially for those who wish to pursue a more sustainable lifestyle, Zacharuk said.
Grocery deliveries come once a month by helicopter, or sometimes by boat if the weather is poor. Zacharuk relies heavily on what she grows in the tidy garden and greenhouse she tends in the shadow of the lighthouse tower. She also makes her own ice cream and sea salt.
"We kind of joke around about the last week of your next grocery tender. We call it Scurvy Week."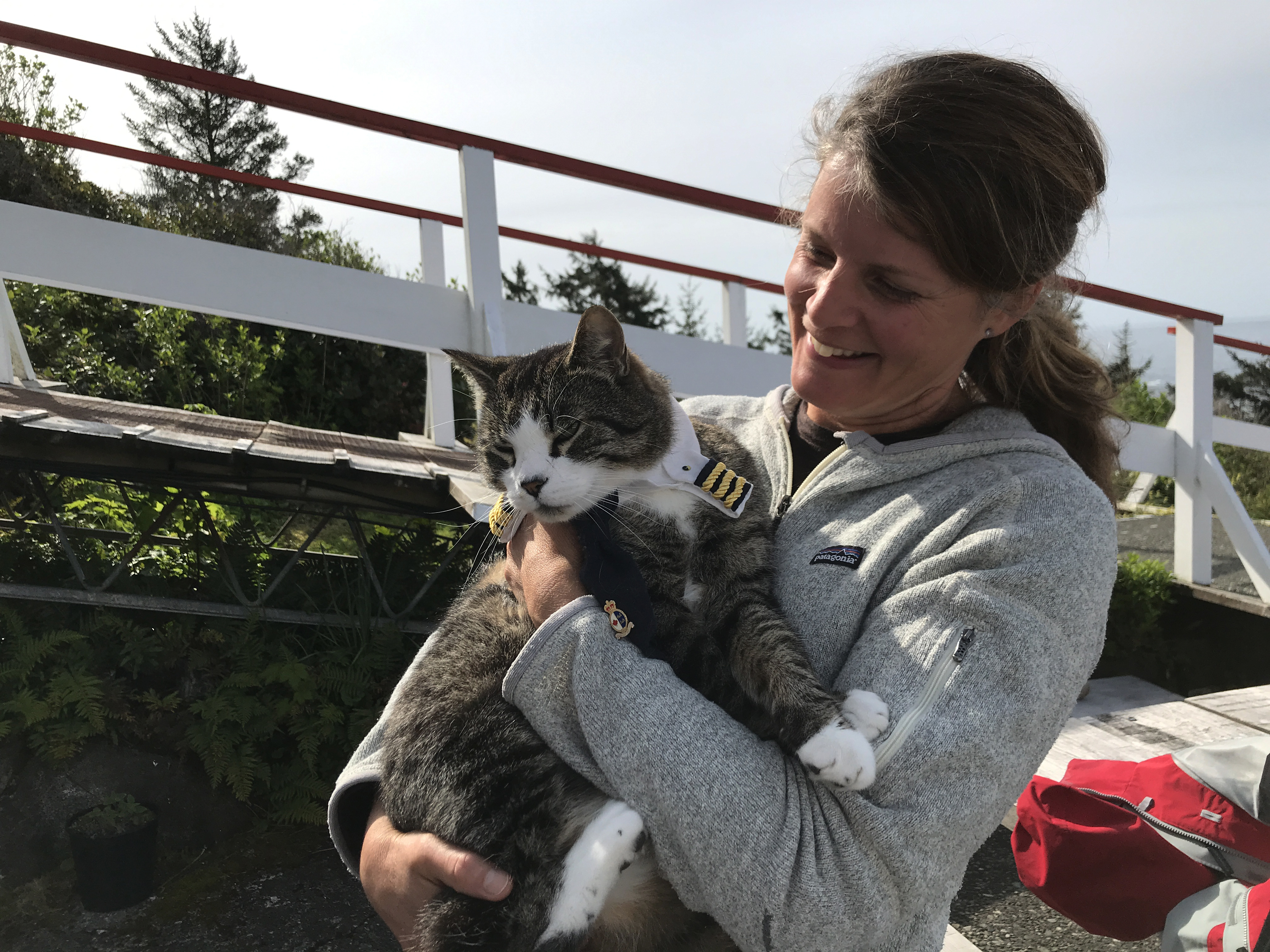 Human connection is limited to the company of the assistant keeper (getting along is key), the odd contractor or construction crew flown in to make repairs and hikers who unexpectedly wander onto the property.
But Zacharuk said that doesn't mean life at Cape Beale is lonely.
Although B.C.'s lighthouses are scattered along thousands of kilometres of coastline, and keepers rarely meet in person, there is a strong sense of community, she said.
"We're a very close-knit family. We call it 'the kelp vine,' instead of the grapevine," she said of the conversations keepers have over their dedicated radio phone circuit.
The Canadian Coast Guard is working to find more people like Zacharuk, who would rather have their eyes trained on choppy seas and incoming weather than the screen of a smartphone, to breathe new life into an age-old profession on the B.C. coast.